Vendhaya Keerai Poriyal recipe | Vendhaya Keerai Thengai Curry | methi Stir Fry| fenugreek stir fry |Vendhaya keerai curry | Vendhaya Keerai thoran | Vendhaya Keerai palya | south Indian poriyal recipe | Indian vegan side recipe, healthy poriyal with step-by-step pictures, and video recipe. Check out the vendhaya Keerai Poriyal recipe and if you like the video pls SUBSCRIBE to my channel.
CAN I SKIP SOAKING Moong DAL?
always soak moon dal till it comes to the soft press stage.
CAN I MAKE THANJAVUR STYLE vendaya keerai THENGAI CURRY?
in that case, skip onion and garlic. You can also pulse coconut and cumin seeds.

Tips to note for no bitter fenugreek leaves stir fry
Avoid fine chopping as leaves might turn bitter
Roughly chop and prepare poriyal immediately
Using small onion gives a slight sweetness to the curry
A pinch of jaggery /sugar helps with taste and color
VARIATION FOR keerai PARUPPU CURRY
You can skip onion and garlic
Almond flour or crushed peanuts can be used instead of coconut
You can use cooked chana dal instead if moong dal
You can use Green chilli or chilli powder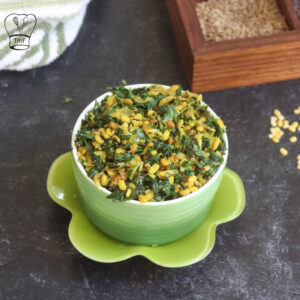 Ingredients
To soak
1 tablespoon Moong dal
Water to soak
To temper
1/2 tablespoon coconut oil
1 teaspoon urad dal
1/2 teaspoon mustard seeds
1 red chilli
1/2 teaspoon cumin seeds
Curry leaves few
Poriyal
1 garlic
8 small onion
1/4 teaspoon turmeric powder
Required salt
Pinch of jaggery
2 tablespoon coconut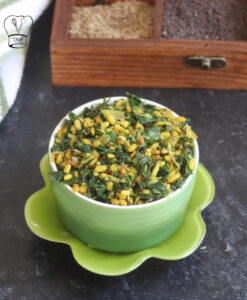 How to make vendhaya keerai poriyal with step-by-step pictures
First, Wash and soak moong dal for 1 hour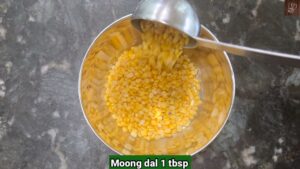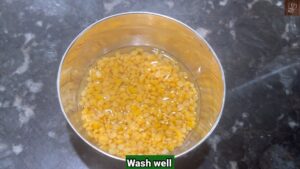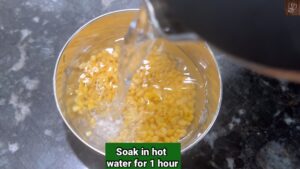 wash fenugreek leaves well. Discard the stem and roughly chop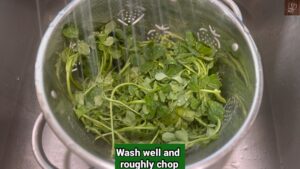 drain in colander

add oil and when the oil is hot add mustard seeds, urad dal, cumin seeds, red chilli and curry leaves; let it splutter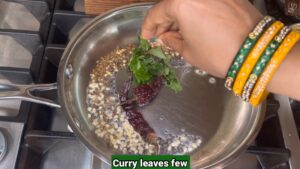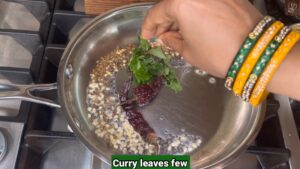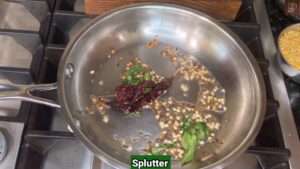 Add onions and garlic; cook till the onions are translucent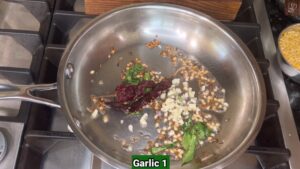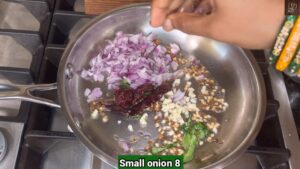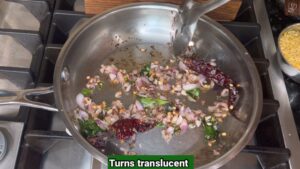 furthermore, add turmeric powder and mix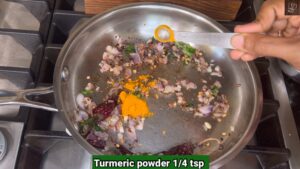 add jaggery and moong dal; mix well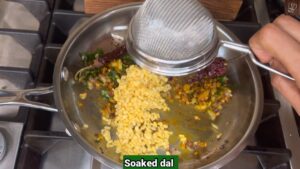 You can sprinkle water and cook moong dal

Add the fenugreek leaves, and cook till it is 75% cooked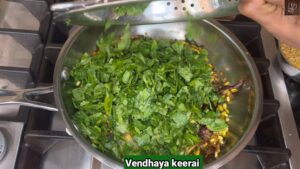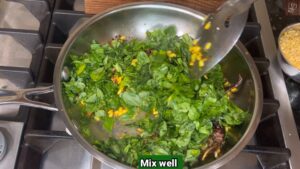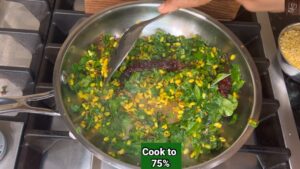 furthermore, add salt; mix well and cook till the water that oozes out after the salt addition is absorbed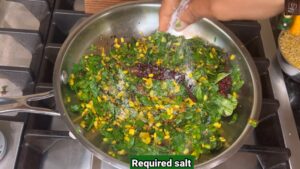 Finally, add coconut; mix well and turn off the stove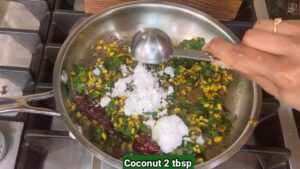 Ingredients
To soak
1

tablespoon

Moong dal

Water to soak
To temper
1/2

tablespoon

coconut oil

1

teaspoon

urad dal

1/2

teaspoon

mustard seeds

1

red chilli

1/2

teaspoon

cumin seeds

Curry leaves few
Poriyal
1

garlic

8

small onion

1/4

teaspoon

turmeric powder

Required salt

Pinch

of jaggery

2

tablespoon

coconut
Instructions
First, Wash and soak moong dal for 1 hour

wash fenugreek leaves well. Discard the stem and roughly chop

drain in colander

add oil and when the oil is hot add mustard seeds, urad dal, cumin seeds, red chilli and curry leaves; let it splutter

Add onions and garlic;  cook till the onions are translucent

furthermore, add turmeric powder and mix

add jaggery and moong dal; mix well

You can sprinkle water and cook moong dal

Add the fenugreek leaves, and cook till it is 75% cooked

furthermore, add salt; mix well and cook till the water that oozes out after the salt addition is absorbed

Finally, add coconut; mix well and turn off the stove
Video
Notes
Avoid cooking the methi covered it might turn the keerai color
Jaggery/ Sugar helps to retain the green color
Tips to note for no bitter fenugreek leaves stir fry
Avoid fine chopping as leaves might turn bitter
Roughly chop and prepare poriyal immediately
Using small onion gives a slight sweetness to the curry
A pinch of jaggery /sugar helps with taste and color
VARIATION FOR vendaya keerai PARUPPU CURRY
You can skip onion and garlic
Almond flour or crushed peanuts can be used instead of coconut
You can use cooked chana dal instead of moong dal
 use Green chilli or chilli powder
If you are using red chilli add it while tempering