Poosanikai Puli Kootu | Ash gourd kootu | white pumpkin kootu | Poosanikai kootu with tamarind | kalyana kootu | poricha kootu | poosanikai rasavangi | Poosanikai pulippu kootu with step-by-step pictures and video recipe. Check out the poosanikai Kootu recipe and if you like the video pls SUBSCRIBE to my channel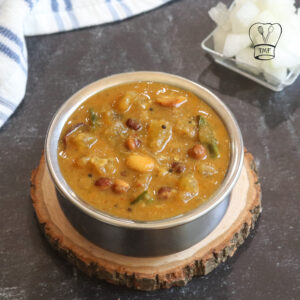 Poosanikai Puli Kootu | poosanikai rasavangi an easy, protein-rich, tasty, and healthy kootu variety. Quick pressure cooker kootu is perfect for a weekday meal.
WHAT KIND OF DAL SHOULD I USE FOR paruppu kootu
?
Traditionally Iyer style kalyana kootu is prepared with toor dal, black chickpea. You can also use chana dal or peanuts. For rasavangi style, you can use moon dal-like kootu varieties.
Should I soak toor dal?
It is optional, but i prefer doing it for proper cooking.
Puli kootu
Tamarind gives a unique taste to the kootu. To save time I prefer pressure-cooking poosanikai with tamarind. Instead, you can also cook in an open pot. Make thin tamarind extract. Puli kootu with poosanikai is a popular Tamil Brahmin-style recipe. You can also use tamarind paste instead of tamarind.
can i use sambar powder instead of freshly roasted spice
yes, but taste might slightly vary. Freshly roasted ingredients gives the best taste.
CAN I SKIP ASOFEOTIDA?
Asofeotida enhances kootu flavors and it is good for digestion so I prefer adding it. You can adjust the Asofeotida quantity according to your choice.
WHAT IS THE BEST COMBO FOR
ash gourd puli
KOOTU?
It tastes best as a rice accompaniment when paired with potato roast, and raw banana roast. It also goes well as a side for tamarind-based kuzhambu variety and rasam variety.
CAN I USE ANY OTHER OIL for poosanikai dal?
I always prefer coconut oil for coconut-based recipes and sesame oil for tamarind-based recipes. you can use the oil of your choice.
Can I make a one-pot white pumpkin kootu?
I wouldn't recommend that as there is a high chance of dal not getting cooked. Since different ingredients cook at different times always use separators for cooking dal and pumpkin.
CAN I INCREASE red CHILLI?
Adjust the spicy according to your taste.
SHOULD I ADD SUGAR/JAGGERY TO THE poosanikai paruppu KOOTU?
No, it is optional, you can skip it
pumpkin recipes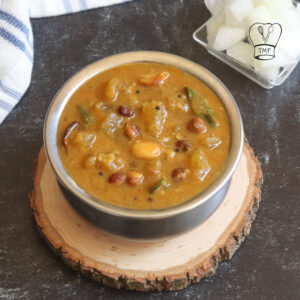 Ingredients
To soak
1/3 cup black chickpea
1/4 cup toor dal
water
Pressure cook dal
1/4 teaspoon turmeric powder
1 cup + 1/4 cup water
1/4 teaspoon sesame oil
pressure cook poosanikai
400 grams poosanikai
required salt
1 cup tamarind
1/4 teaspoon turmeric powder
to roast and grind
1 teaspoon urad dal
1/2 tablespoon coriander seeds
1/4 cup coconut
3 red chilli according to your taste
1 teaspoon chana dal
1/2 teaspoon pepper
1 teaspoon cumin seeds
to temper
1/2 tablespoon coconut oil
1 teaspoon mustard seeds
2 teaspoon urad dal
curry leaves few
asafoetida generous pinch
1 tablespoon roasted peanuts
1 red chilli
Kootu
required salt
water
pinch of jaggery
Coriander leaves few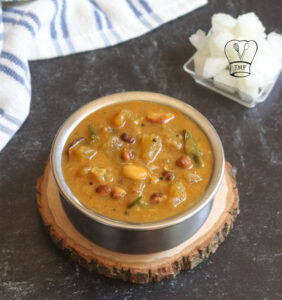 How to make pumpkin puli kootu with step-by-step pictures
Pressure cook dal + pumpkin
First, wash and soak the chickpea overnight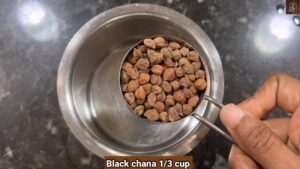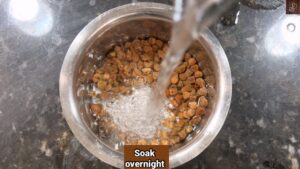 soak toor dal for half an hour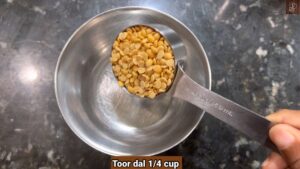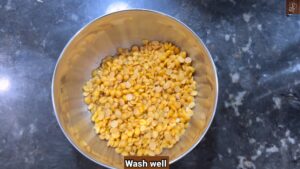 Add soaked chickpea, toor dal, water, turmeric powder, and sesame oil to a cooker separator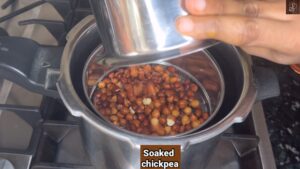 in another separator add pumpkin, tamarind water, required salt, and turmeric powder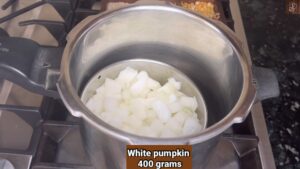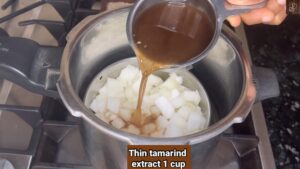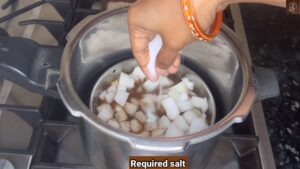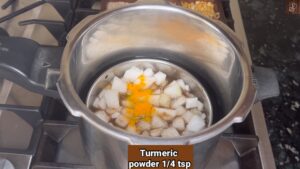 cover with a lid
Pressure cook for 6 whistles. Simmer for 3 minutes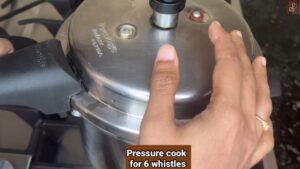 To roast and grind
add the ingredients except for coconut under "to roast and grind" in a wide pan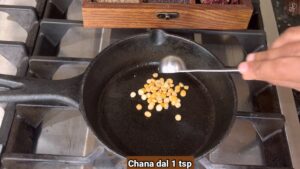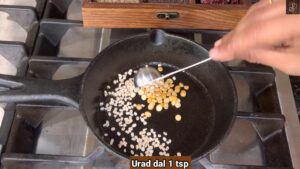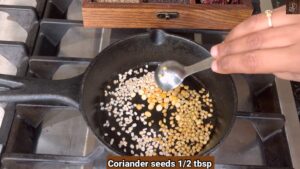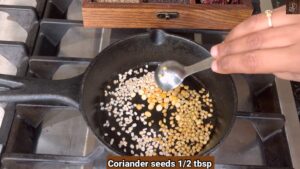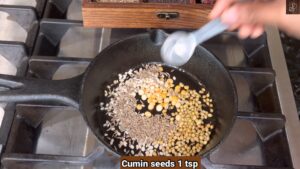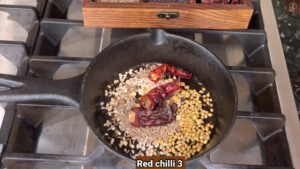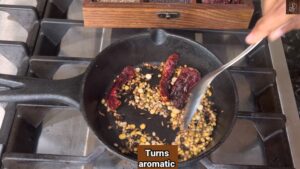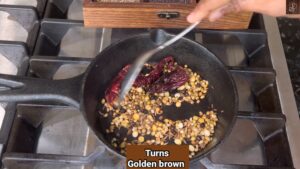 saute till they change aromatic and golden brown
add coconut; mix well and turn off the stove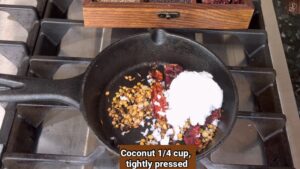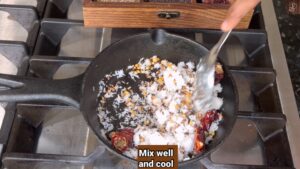 furthermore, add water and grind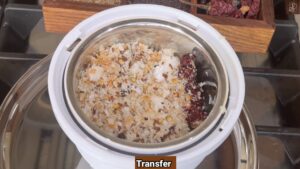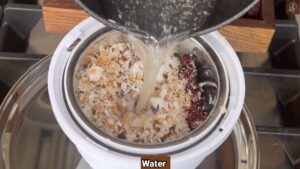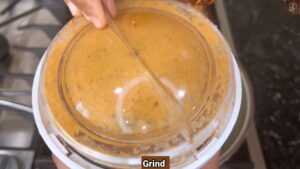 kootu
Add cooked pumpkin, dal, ground mixture, and water; mix well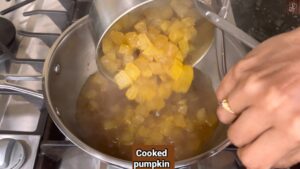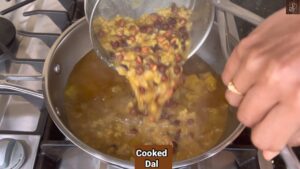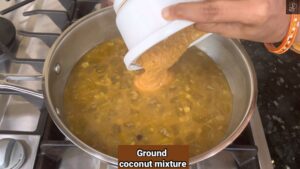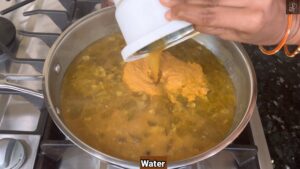 Furthermore add coriander leaves, and jaggery; mix well and boil for 7 minutes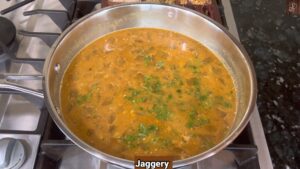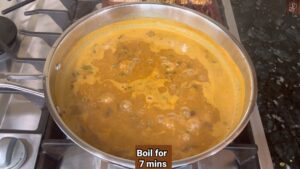 To temper
Add coconut oil to a pan and turn on the stove to medium flame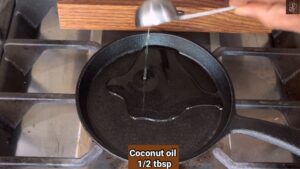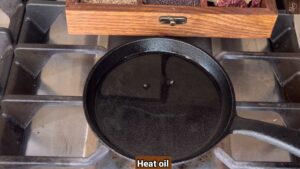 When the oil turns hot add

mustard seeds, urad dal, red chilli, and curry leaves; let them splutter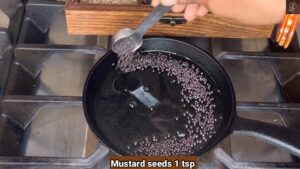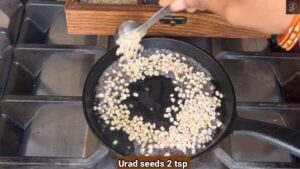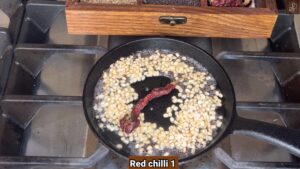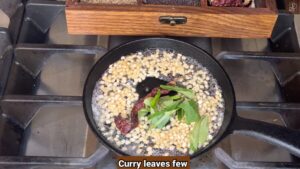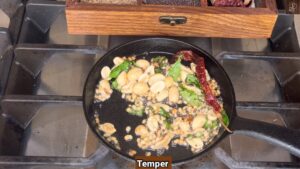 Furthermore, add asafoetida and mix well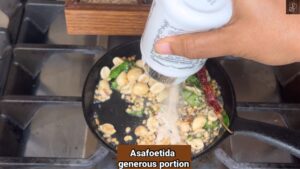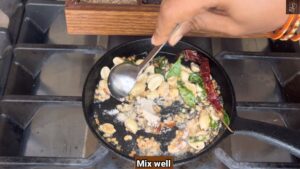 Turn off the stove. Transfer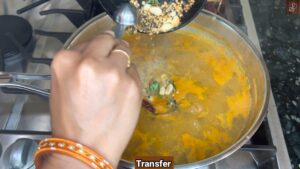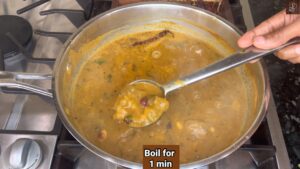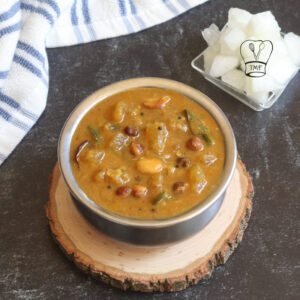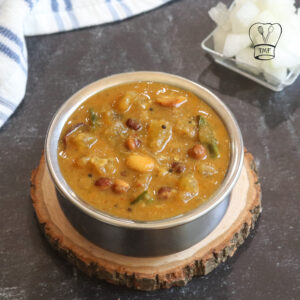 Ingredients
To soak
1/3

cup

black chickpea

1/4

cup

toor dal

water
Pressure cook dal
1/4

teaspoon

turmeric powder

1

cup

+ 1/4 cup water

1/4

teaspoon

sesame oil
pressure cook poosanikai
400

grams

poosanikai

required salt

1

cup

tamarind

1/4

teaspoon

turmeric powder

to roast and grind

1

teaspoon

urad dal

1/2

tablespoon

coriander seeds

1/4

cup

coconut

3

red chilli according to your taste

1

teaspoon

chana dal

1/2

teaspoon

pepper

1

teaspoon

cumin seeds
to temper
1/2

tablespoon

coconut oil

1

teaspoon

mustard seeds

2

teaspoon

urad dal

curry leaves few

asafoetida generous pinch

1

tablespoon

roasted peanuts

1

red chilli
Kootu
required salt

water

pinch

of jaggery

Coriander leaves few
Instructions
Pressure cook dal + pumpkin
First, wash and soak the chickpea overnight

soak toor dal for half an hour

Add soaked chickpea, toor dal, water, turmeric powder, and sesame oil to a cooker separator

in another separator add pumpkin, tamarind water, required salt, and turmeric powder

cover with a lid

Pressure cook for 6 whistles. Simmer for 3 minutes
To roast and grind
add the ingredients except for coconut under "to roast and grind" in a wide pan

saute till they change aromatic and golden brown

add coconut; mix well and turn off the stove

furthermore, add water and grind
kootu
Add cooked pumpkin, dal, ground mixture, and water;  mix well

Furthermore add coriander leaves, and jaggery; mix well and boil for 7 minutes
To temper
Add coconut oil to a pan  and turn on the stove to medium flame

When the oil turns hot add mustard seeds, urad dal, red chilli, and curry leaves;  let them splutter

Furthermore, add asafoetida and mix well

Turn off the stove. Transfer
Video