Adai recipe | Adai dosa | How to make Adai dosa | healthy adai recipe | Protein and iron-rich breakfast recipe | South Indian Adai dosai | crispy south Indian dosa | Lentil dosai | Ada | South Indian tiffin recipe with step-by-step pictures and video recipe. Check out the Adai dosai recipe in tamil and Adai recipe in English. If you like the video pls SUBSCRIBE to my channel. Also check Adai Aviyal combo

Adai

- Protein-rich south Indian tiffin
Adai is a traditional South Indian breakfast recipe. Healthy tasty Indian lentil crepe is a filling breakfast option for school kids. In our home, we also like having Adai for dinner. My version of the Adai recipe is with an extra lentil portion, a kids-friendly spice.
What tastes best with Adai?
Adai tastes best with Aviyal. Butter and jaggery are the other most popular sides for Adai dosa. In our home, we like pairing Adai with Idli podi and tamarind-based Kuzhambu.
Adai Aviyal combo
Can I skip rice for Adai batter?
If you are looking for Adai batter with less rice check Cracked Wheat Adai and quinoa Adai. This is a traditional lentil-rich Adai recipe with a good amount of rice.
Can I alter the lentil proportion?
Given proportion makes the best Adai recipe. The perfect balance of crispness at the same time soft (not dense) Adai that my kids and our family enjoy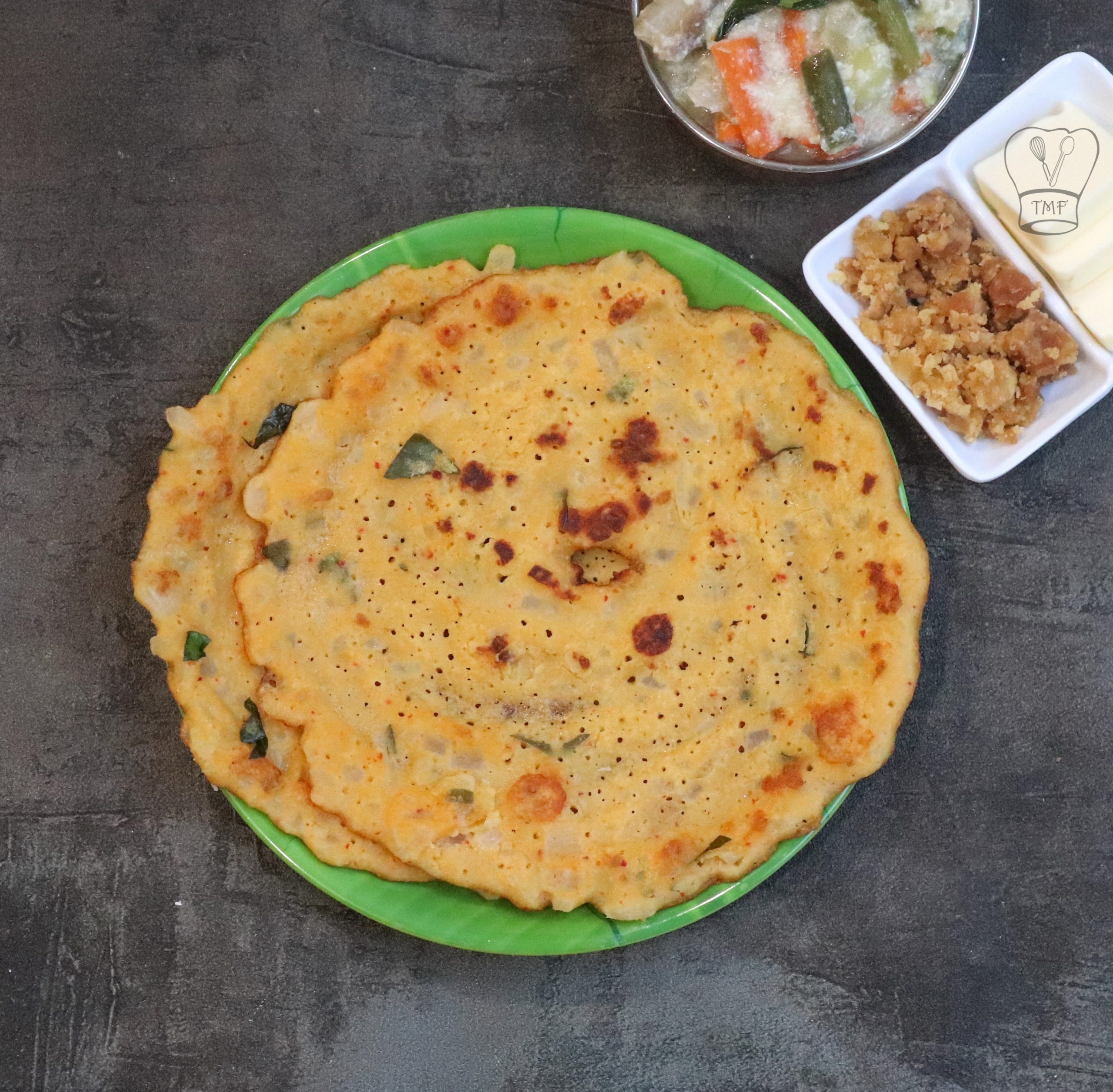 Should I grind red chilli into fine paste?
No, it is optional but to make it kids (toddler-friendly spice) I prefer grinding red chilli well.
Should I ferment Adai batter?
Adai batter doesn't require overnight fermenting like idli dosai batter. You can prepare Adai right after grinding however I prefer fermenting the batter for at least 1 hour.
Can I skip the onion?
Yes, onion is optional. You can also use shallots Also sautéing onion is optional but my mother-in-law makes it this way and I like the flavor of the adai with sautéed onions hence I follow the same.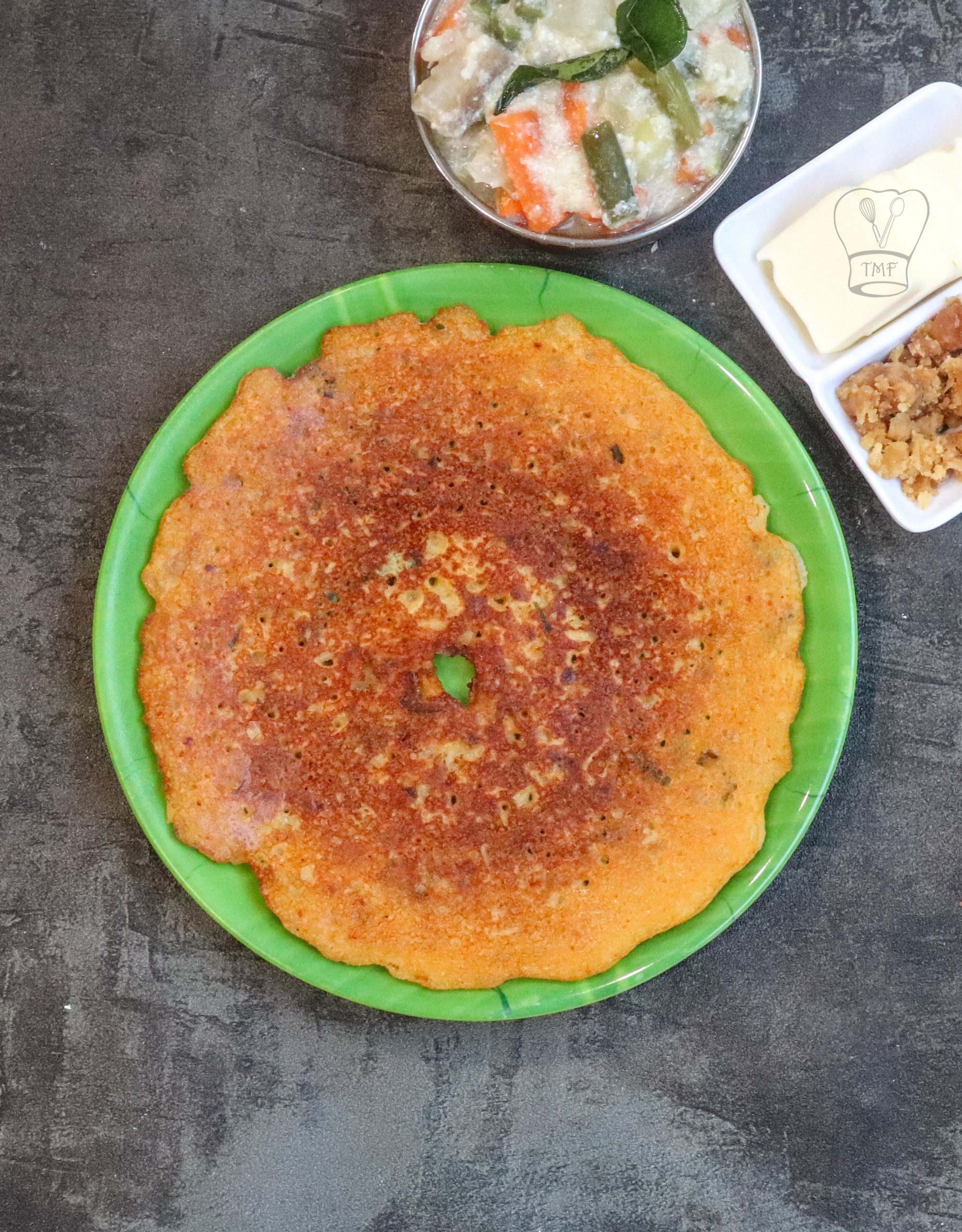 Can I store the leftover adai batter in the fridge?
Adai batter stays good in the fridge for 2-3 days. Kunukku with leftover adai batter is one of our favorite tea-time snacks. You can also prepare Adai again with the leftover batter. If you are planning to keep the batter for 2-3 days, add onion to only the batch you are going to use immediately.
Why coconut oil for the Adai recipe?
In our home, we like adai made with coconut oil but you can add any oil of your choice.
Tips for perfect crispy Adai
Avoid soaking the dal and rice for long time

Always grind coarse batter (idli rava) texture
Avoid resting the batter for a long time
Always cook adai on low- medium flame and add a generous amount of oil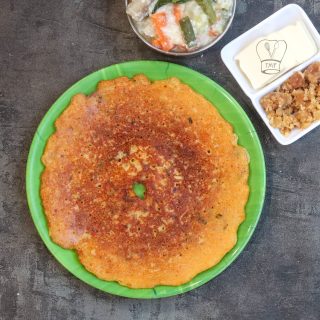 Ingredients
To soak
1

cup

idli rice

1

cup

raw rice

3/4

cup

toor dal

3/4

chana dal

1/4

cup

moong dal

2

tablespoon

urad dal

4

red chilli

1/4

teaspoon

turmeric powder

3

cups

of water
To the batter
A generous portion of asafoetida

1

tablespoon

coconut oil

1

big onion

finely chopped

Curry leaves few

To prepare Adai

Coconut oil

Curry leaves optional
Instructions
Add all the ingredients except water in a wide vessel and wash well

Pour 3 cups of water (or enough water to soak) and add red chilli according to your taste

Soak for 3 hours. If it is not soft pressed, soak it for more time

In a mixie jar first add soaked chilli, a little rice, dal, and water used for soaking, and grind into a fine mixture

Transfer the batter to a vessel.  Coarse grind the rest of the dal, and rice along with a little water used for soaking. like idli rava texture in batches

Before grinding the last batch add turmeric powder and the required salt and grind to a coarse batter

Transfer and mix well

Add a generous portion of asafoetida and mix again

Keep the batter aside for 1 hour

Add oil to a wide pan when the oil is hot add onion and curry leaves

Saute onion till it translucent

Transfer to the batter and mix well. Moisture in the hot sauteed onion might add a little water to the batter. If required add soaked lentil rice water and mix well

Heat the griddle

When it is hot, add a little coconut oil and  grease

Add two ladles full of  batter into the skillet

Spread the Adai and make a hole in the center. Drizzle oil around the Adai and in the center

Optionally sprinkle curry leaves and cook on low-medium flame

Before flipping take water in a bowl and moisture the ladle

After one side is cooked well, turn and drizzle oil

Cook the other side and serve hot
Video
Notes
Onion is optional but it gives a nice flavor

In our home we like coconut oil flavor for adai but you can use any oil of your choice
Avoid soaking the dal and rice for longtime
Avoid grinding away batter smooth. Always grind coarse batter (idli rava) texture
Avoid resting the batter for a long time
Always cook adai in low- medium flame and add a generous amount of oil
Ingredients:
To soak
1 cup idli rice
1 cup raw rice
3/4 cup toor dal
3/4 chana dal
1/4 cup moong dal
2 tablespoon urad dal
4 red chilli
1/4 teaspoon turmeric powder
3 cups of water
To the batter:
A generous portion of asafoetida
1 tablespoon coconut oil
1 big onion, finely chopped
Curry leaves few
To prepare Adai
Coconut oil
Curry leaves optional
How to make Adai with step-by-step pictures:
Add all the ingredients except water in a wide vessel and wash well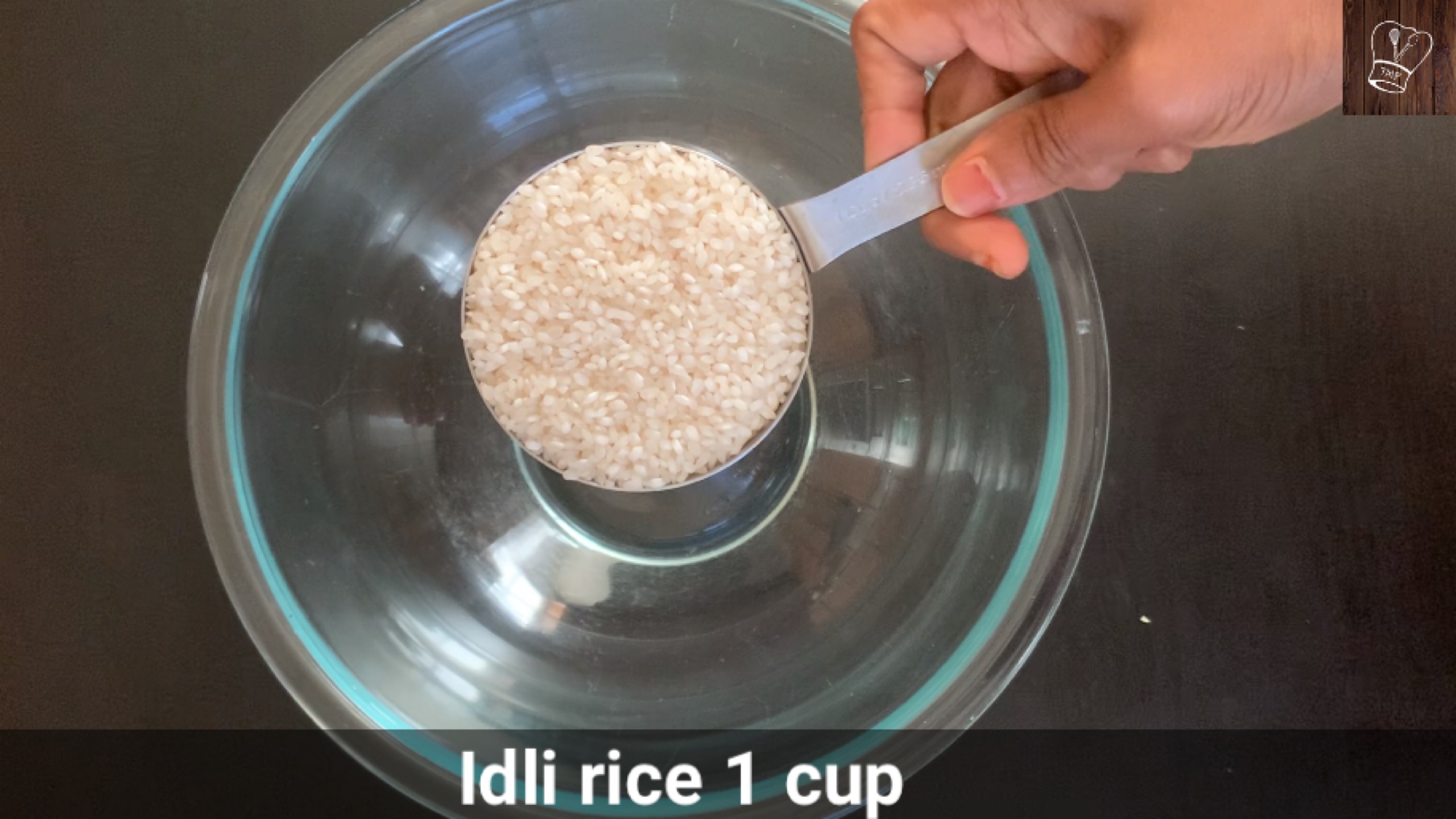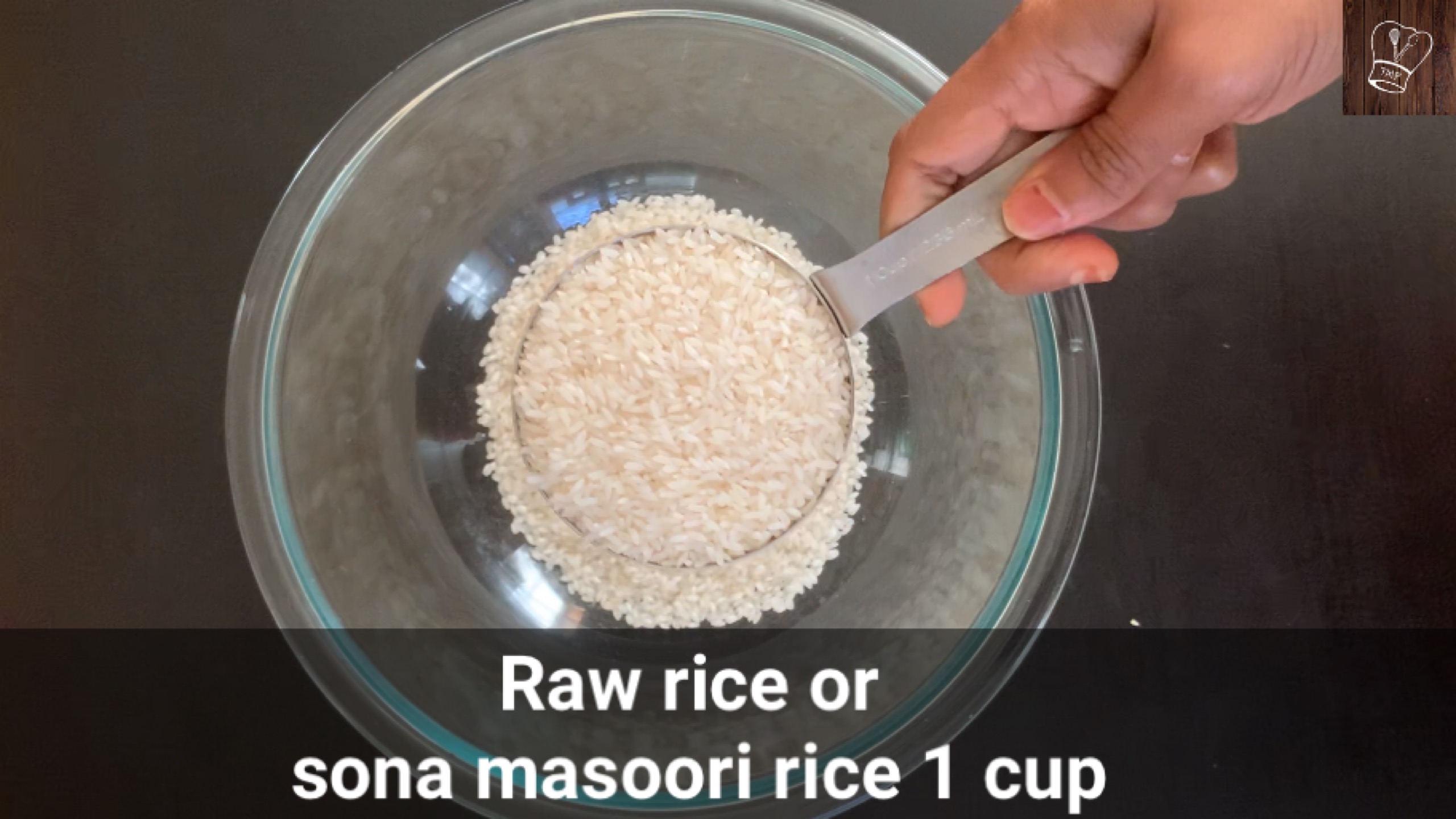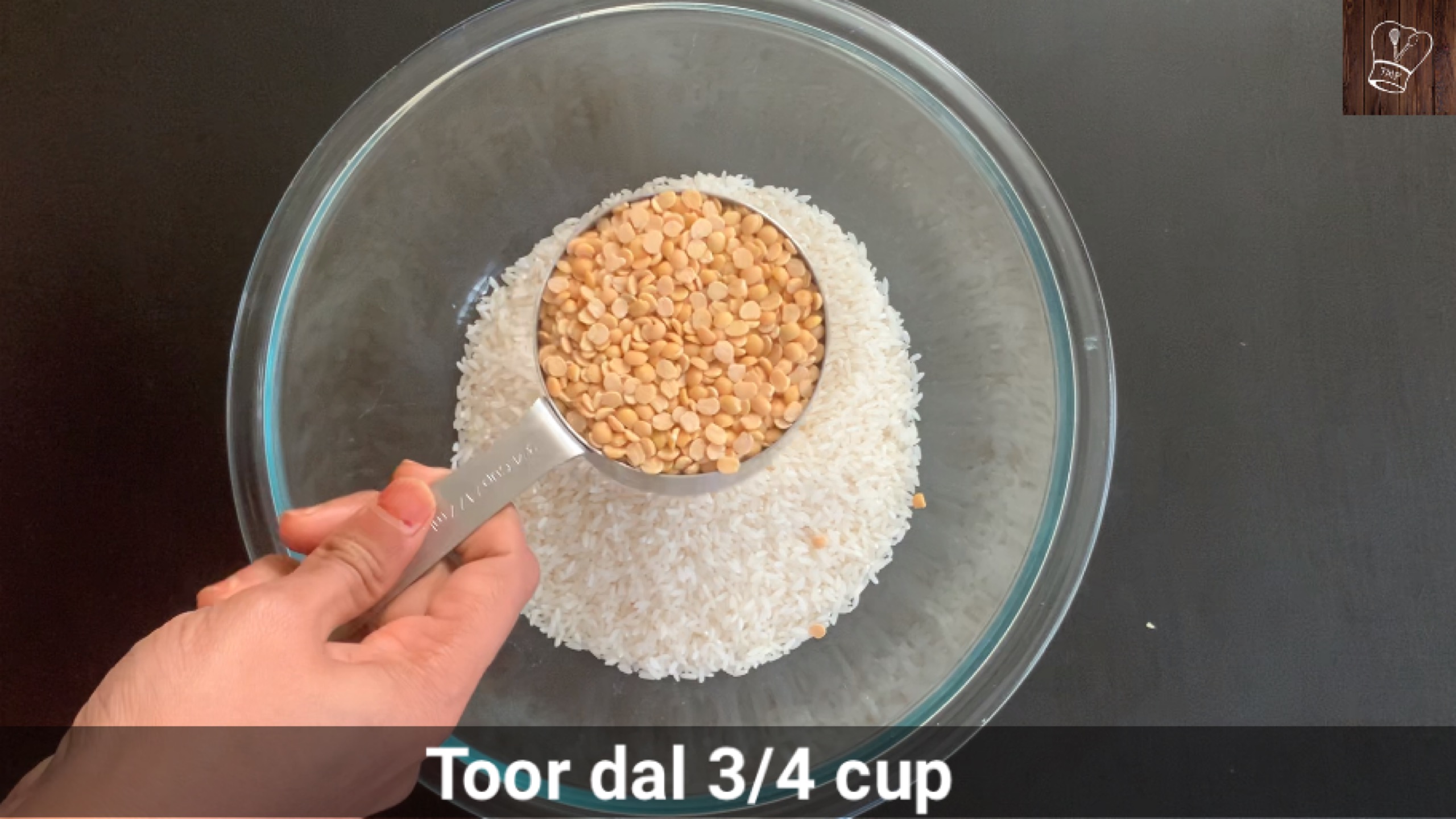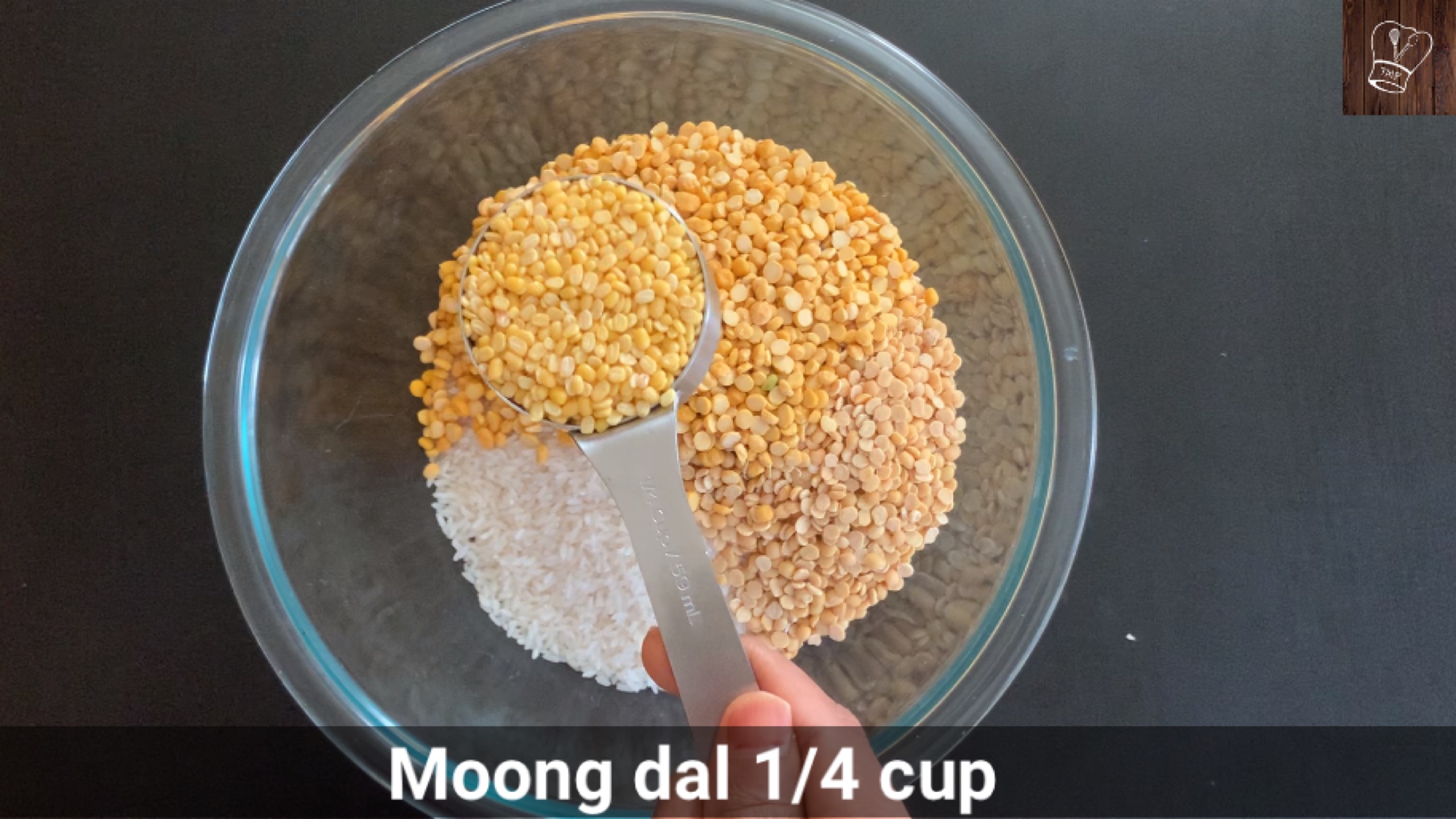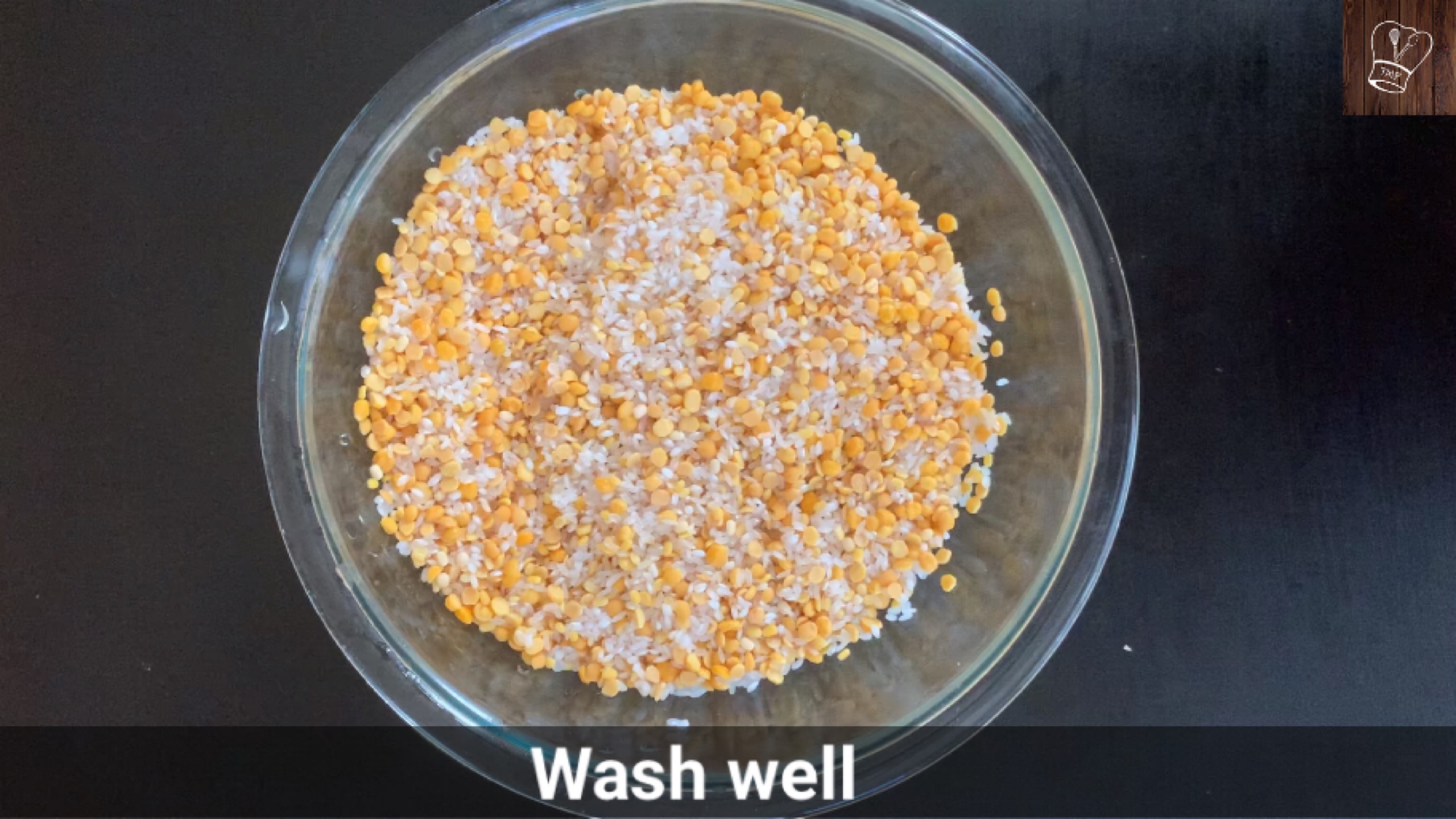 Pour 3 cups of water (or enough water to soak) and add red chilli according to your taste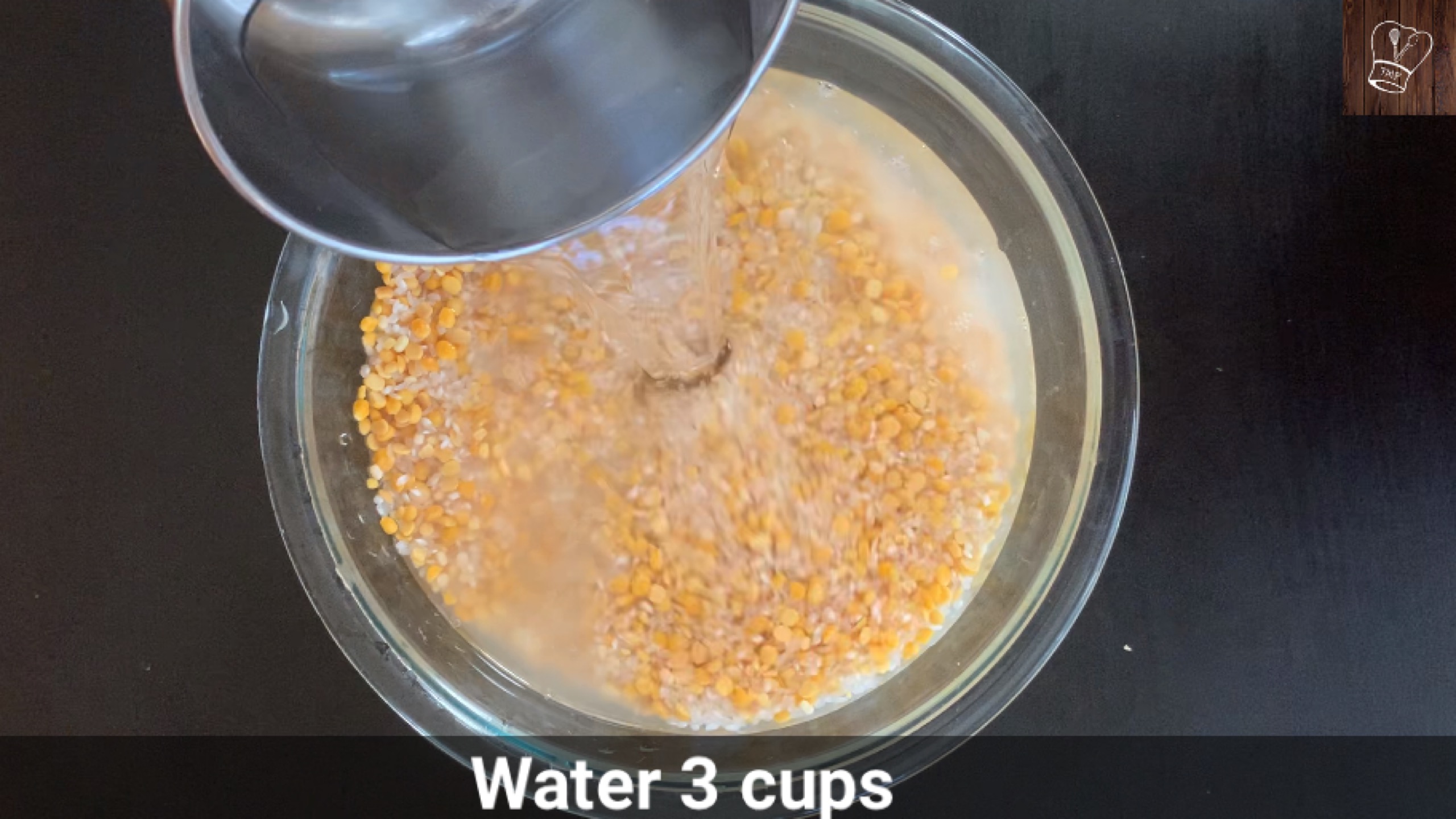 Soak for 3 hours. If it is not soft pressed, soak it for more time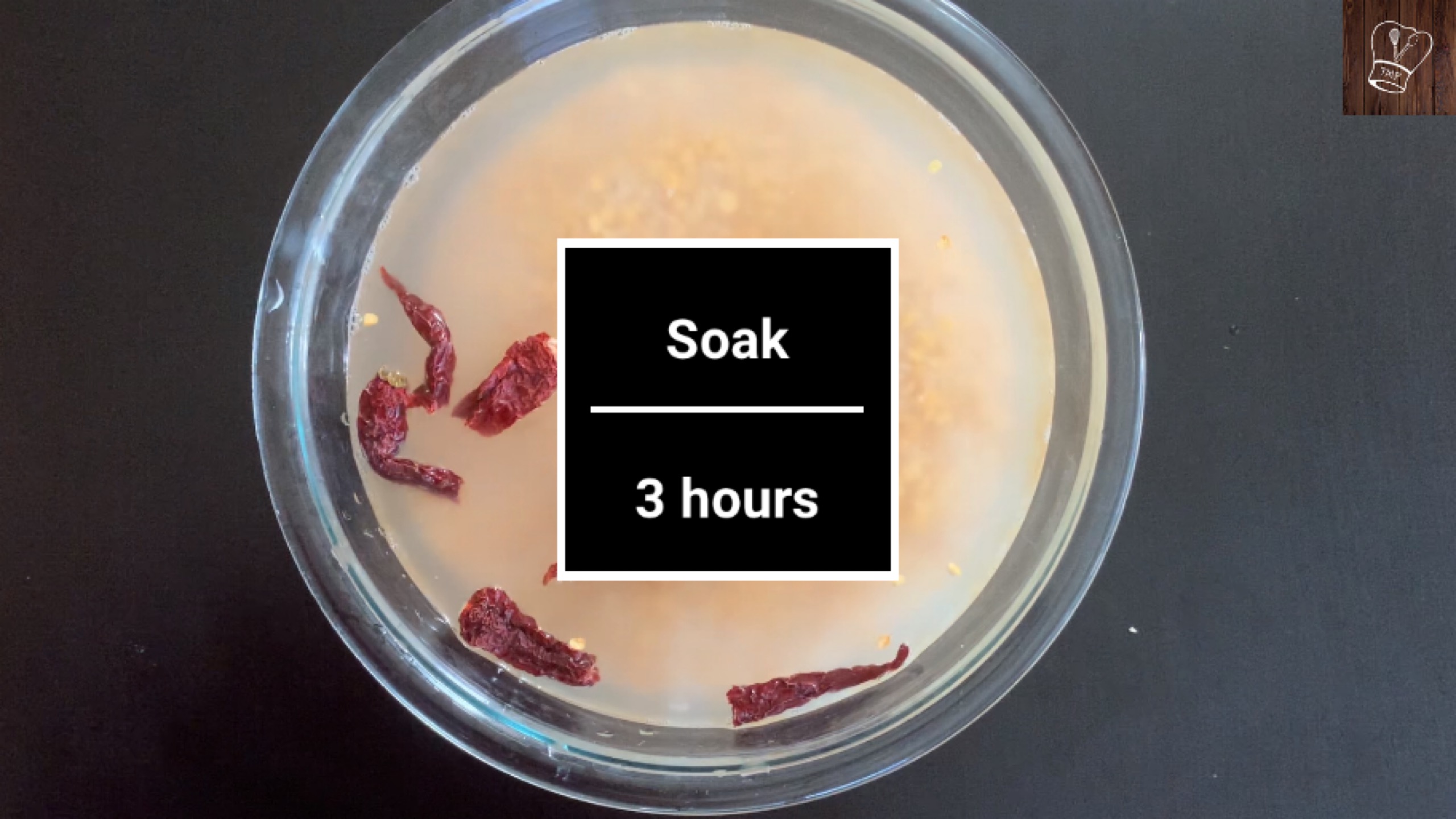 In a mixie jar first add soaked chilli, a little rice, dal, and water used for soaking, and grind into a fine mixture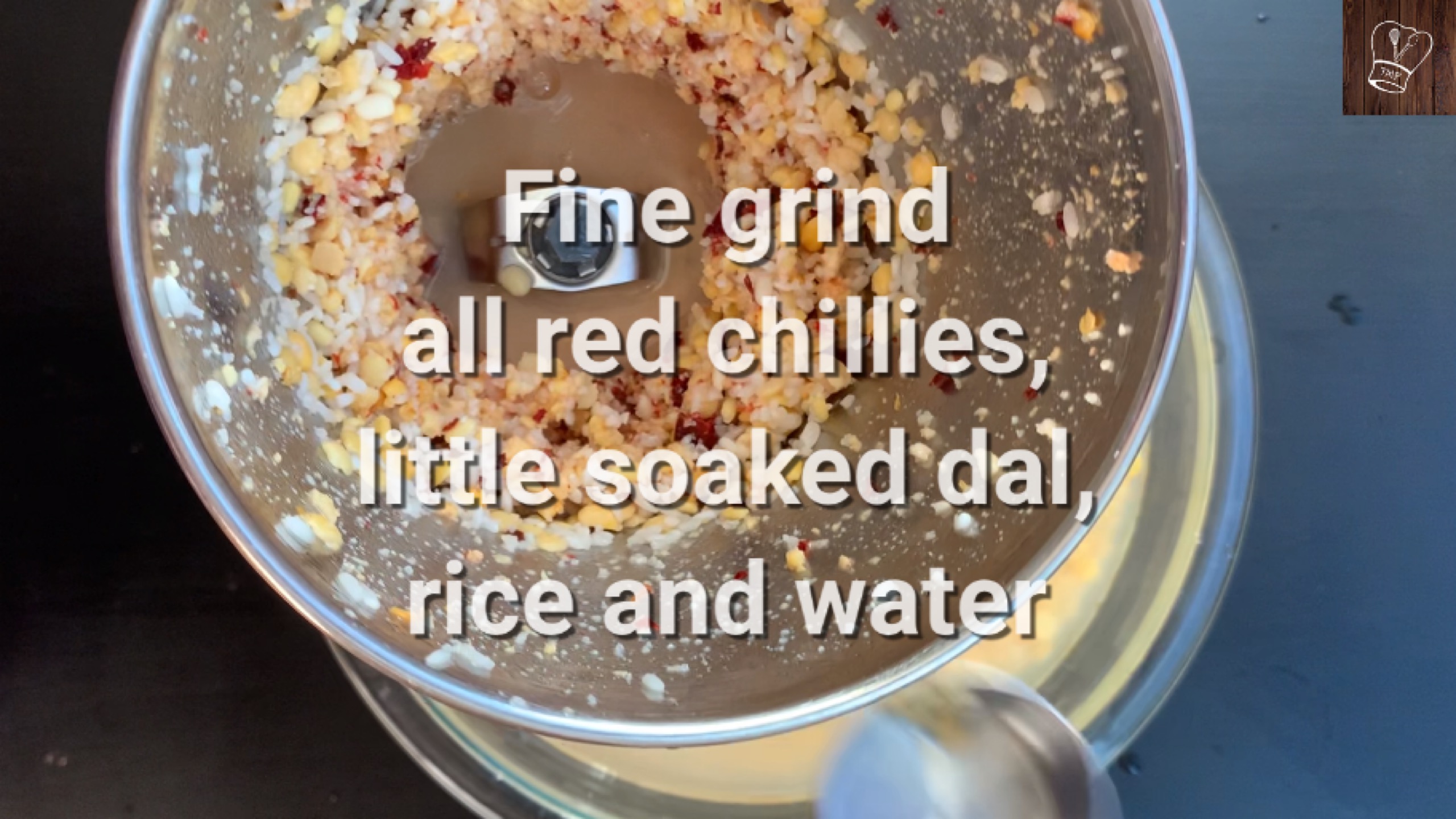 Transfer the batter to a vessel.

Coarse

grind the rest of the dal, and rice along with a little water used for soaking. like idli rava texture in batches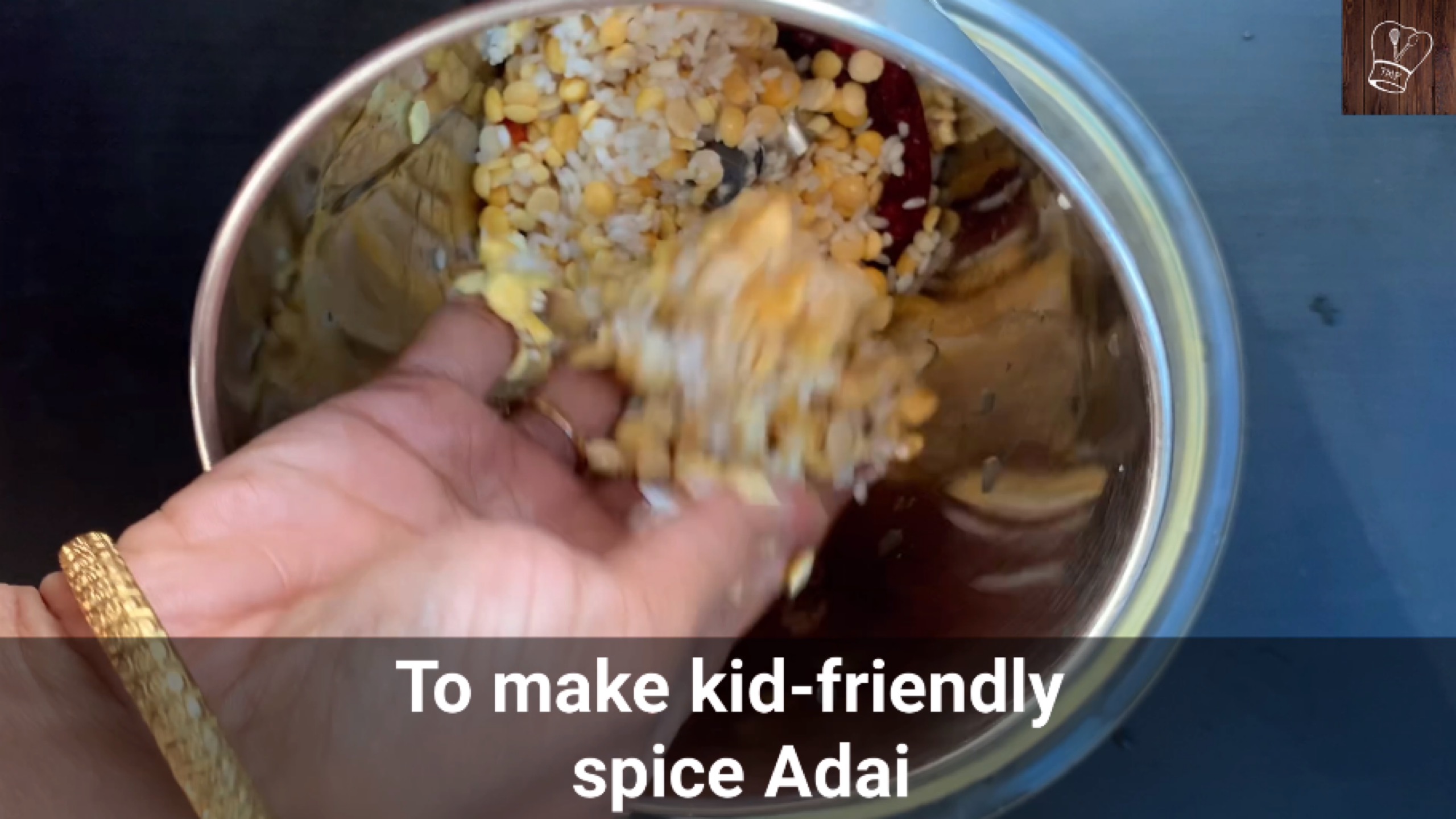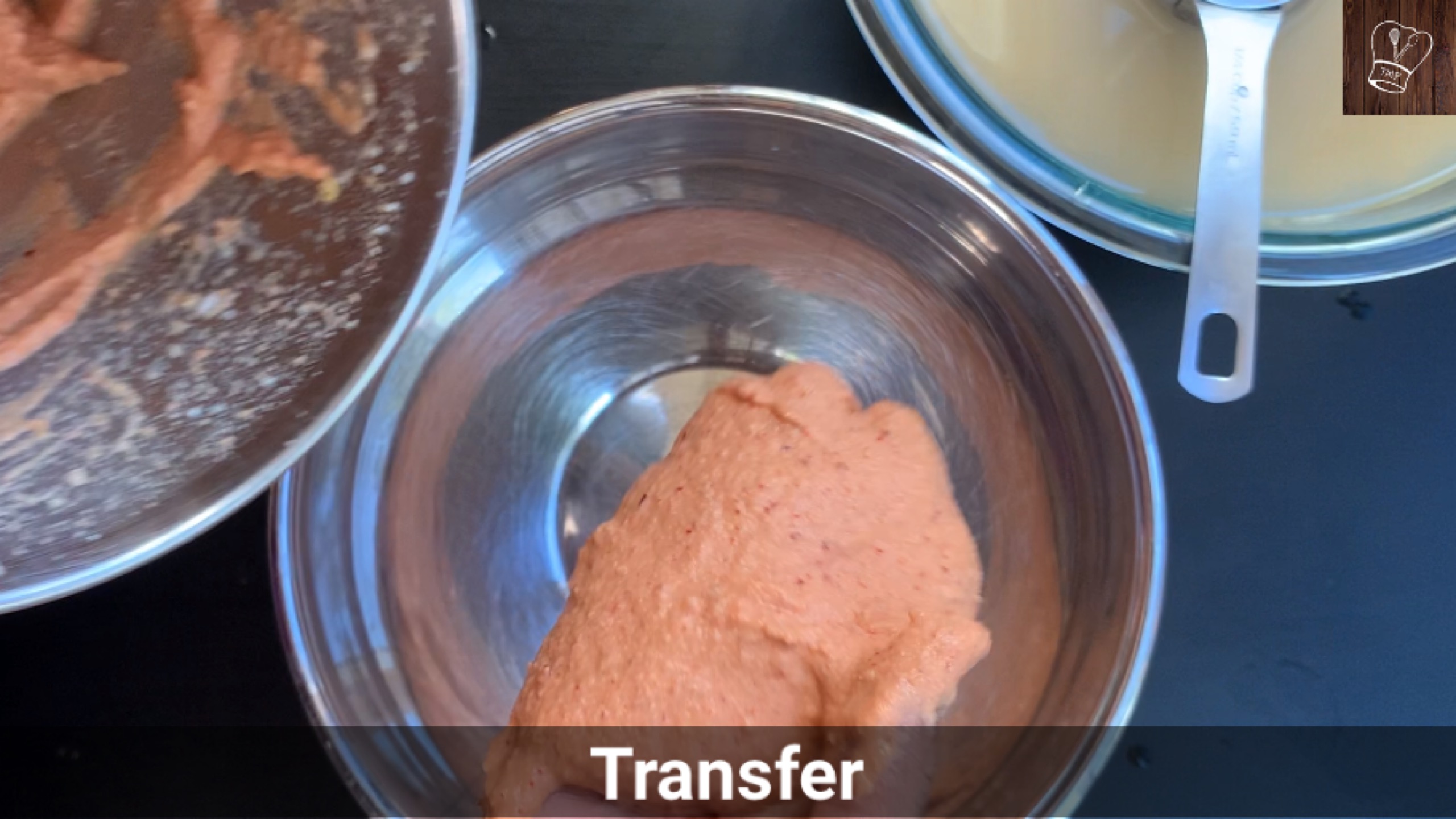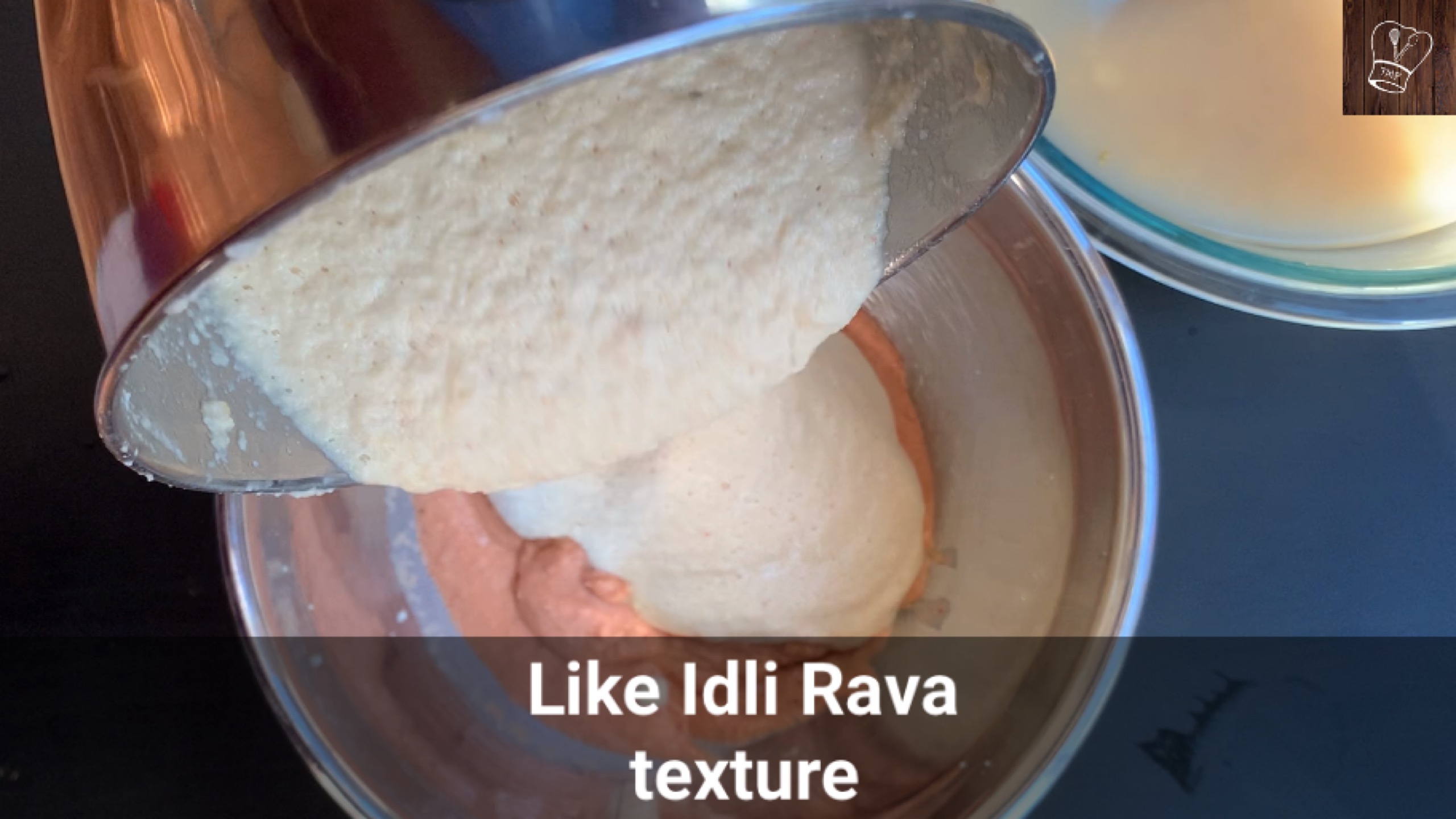 Before grinding the last batch add turmeric powder and the required salt and grind to a coarse batter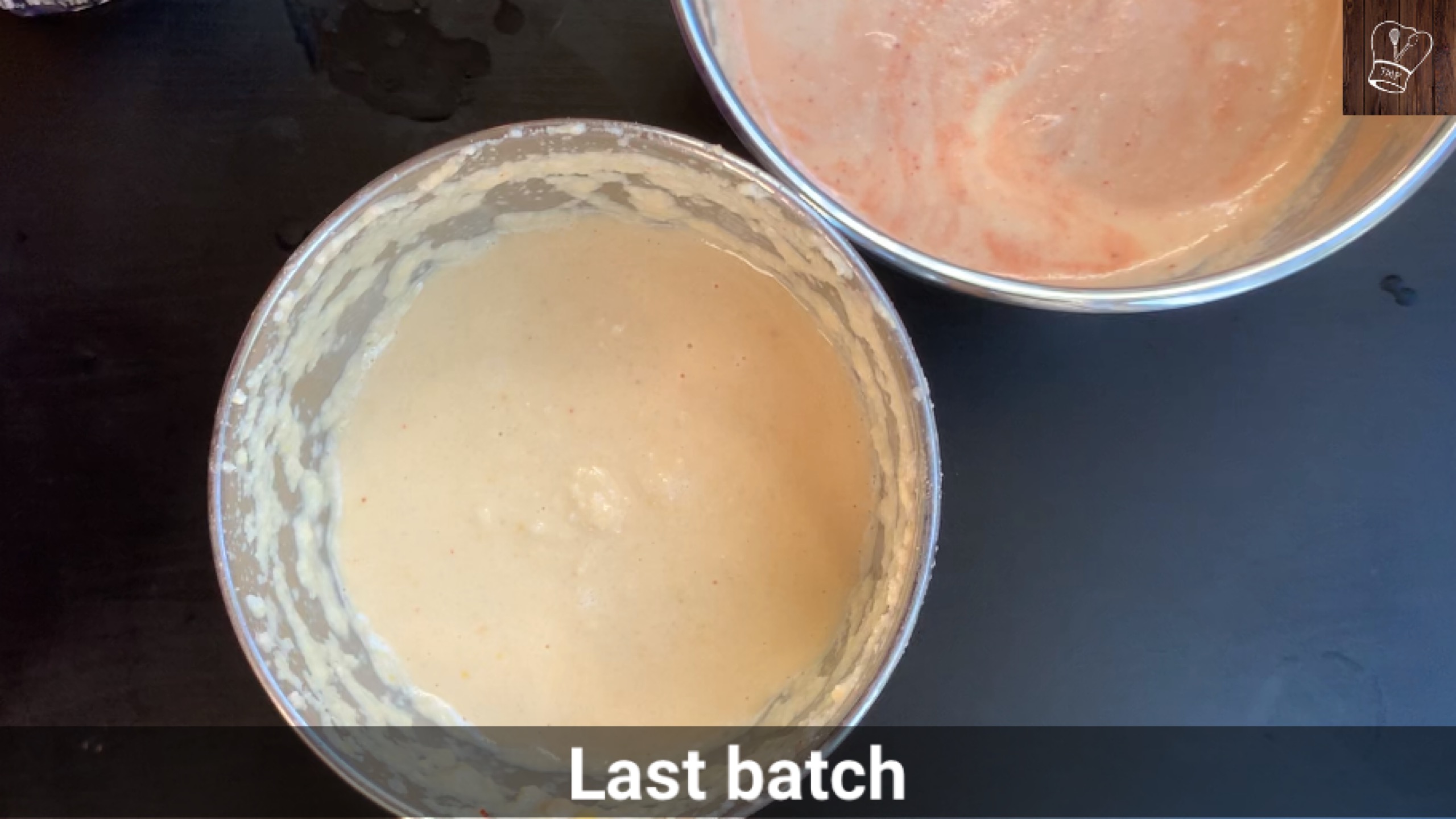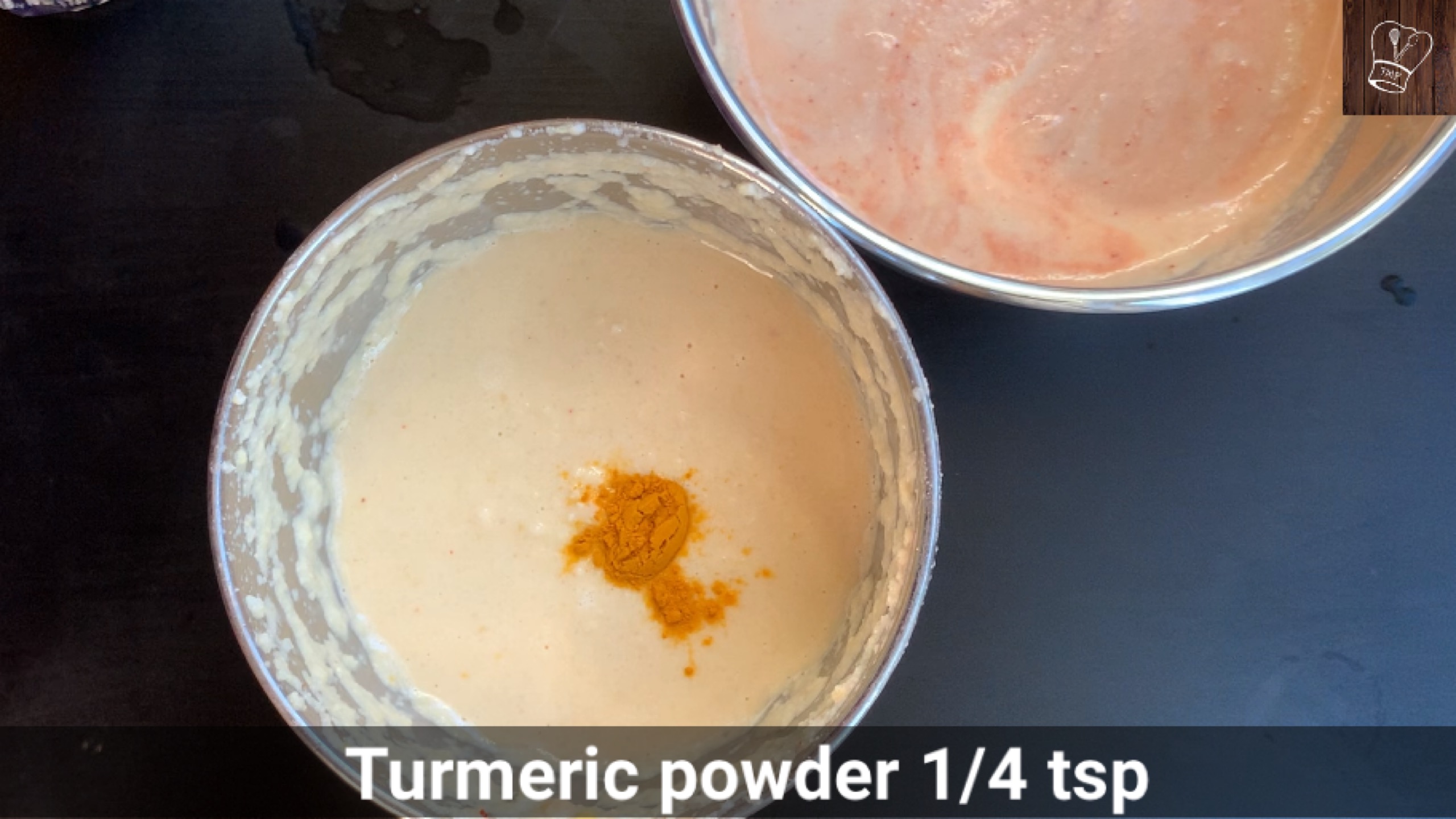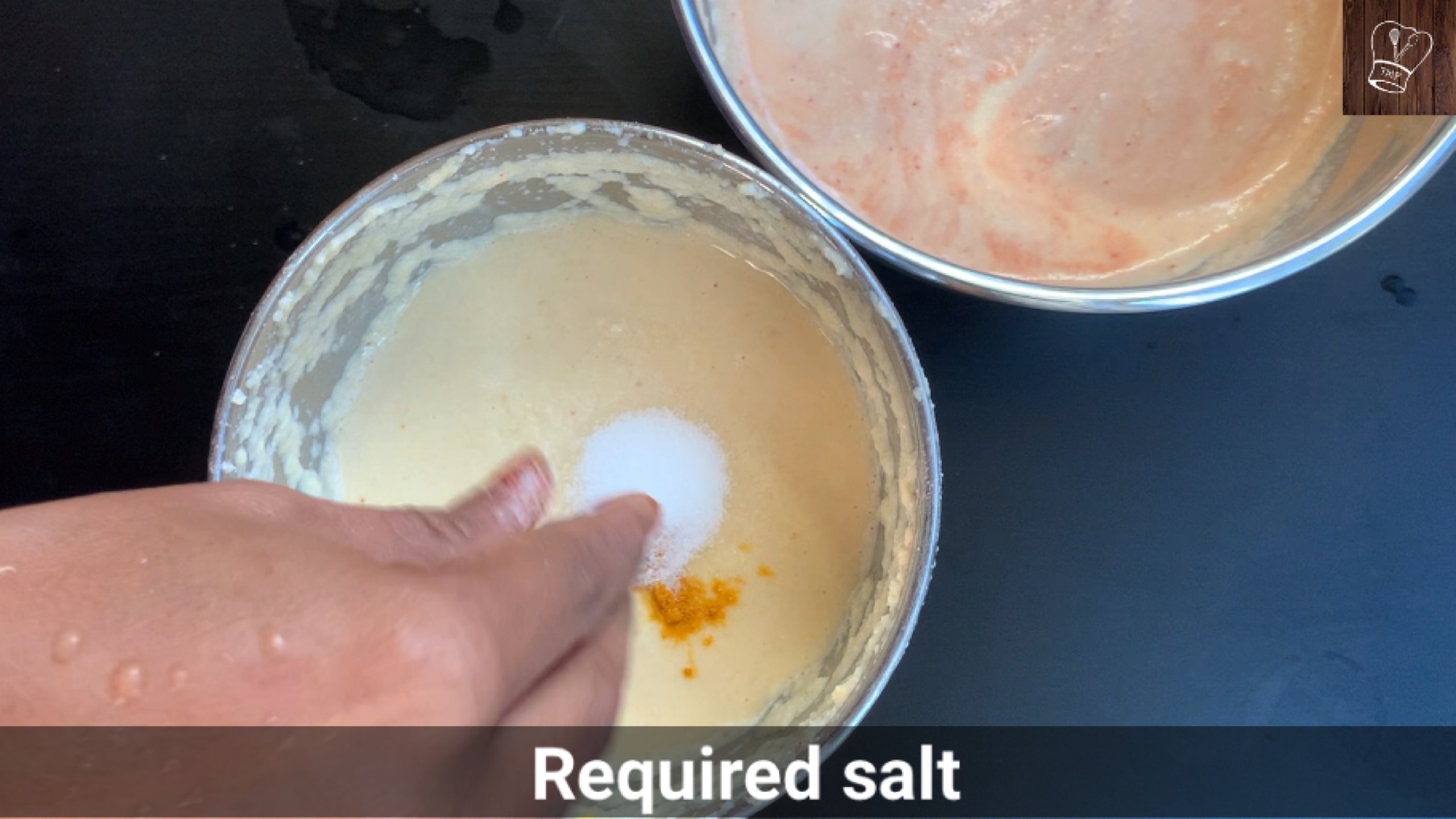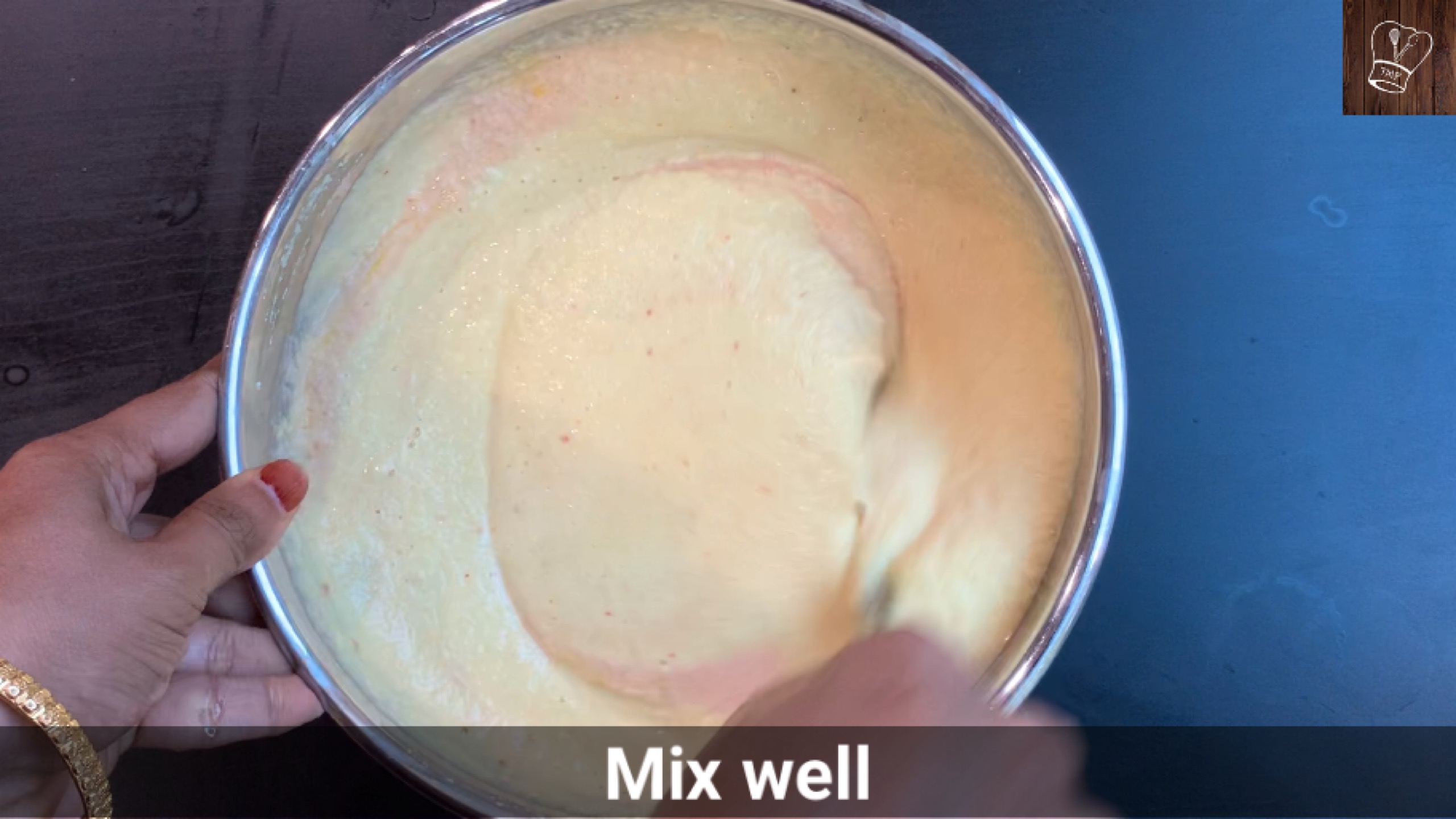 Add a generous portion of asafoetida and mix again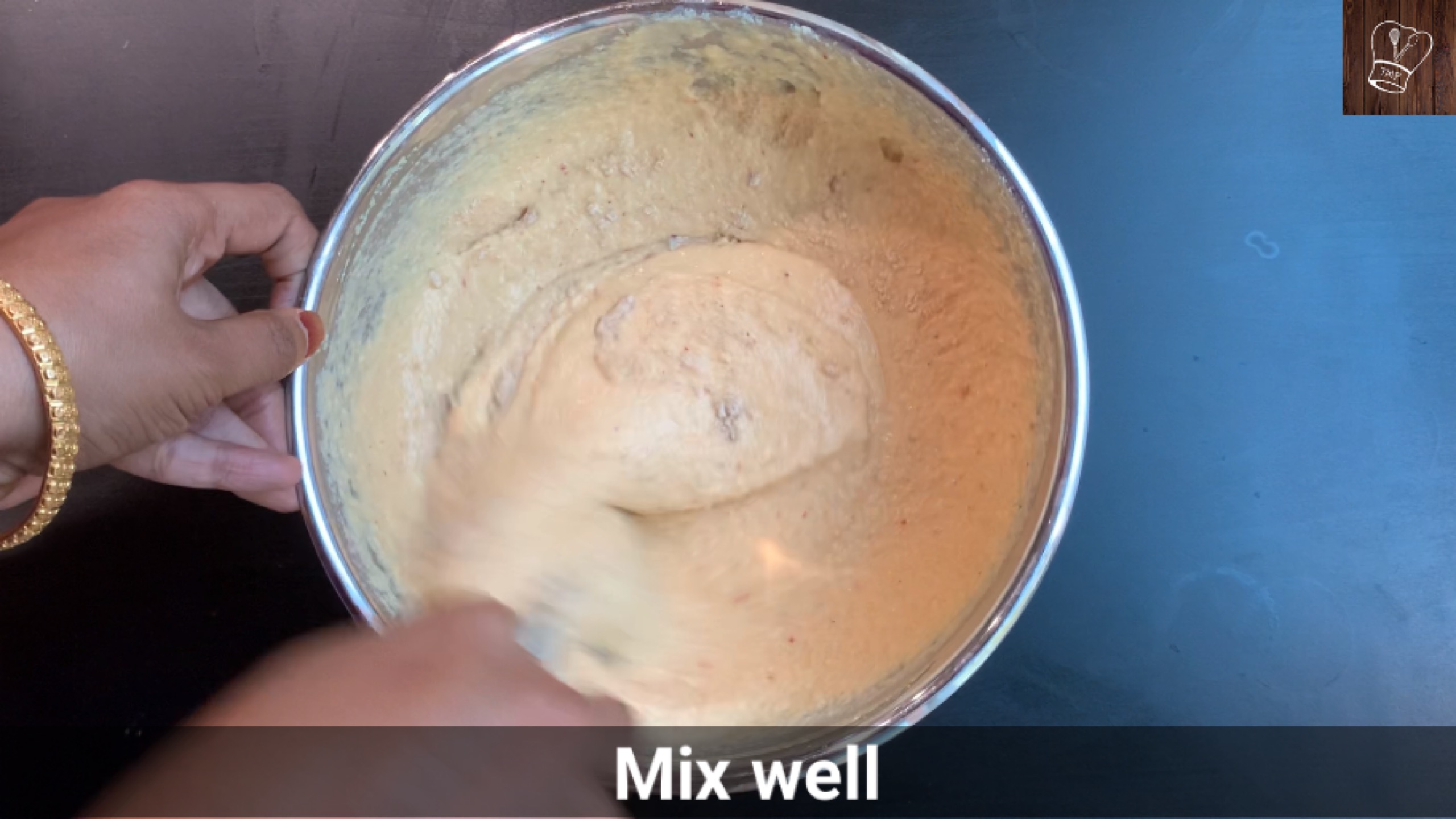 Keep the batter aside for 1 hour

Add oil to a wide pan when the oil is hot add onion and curry leaves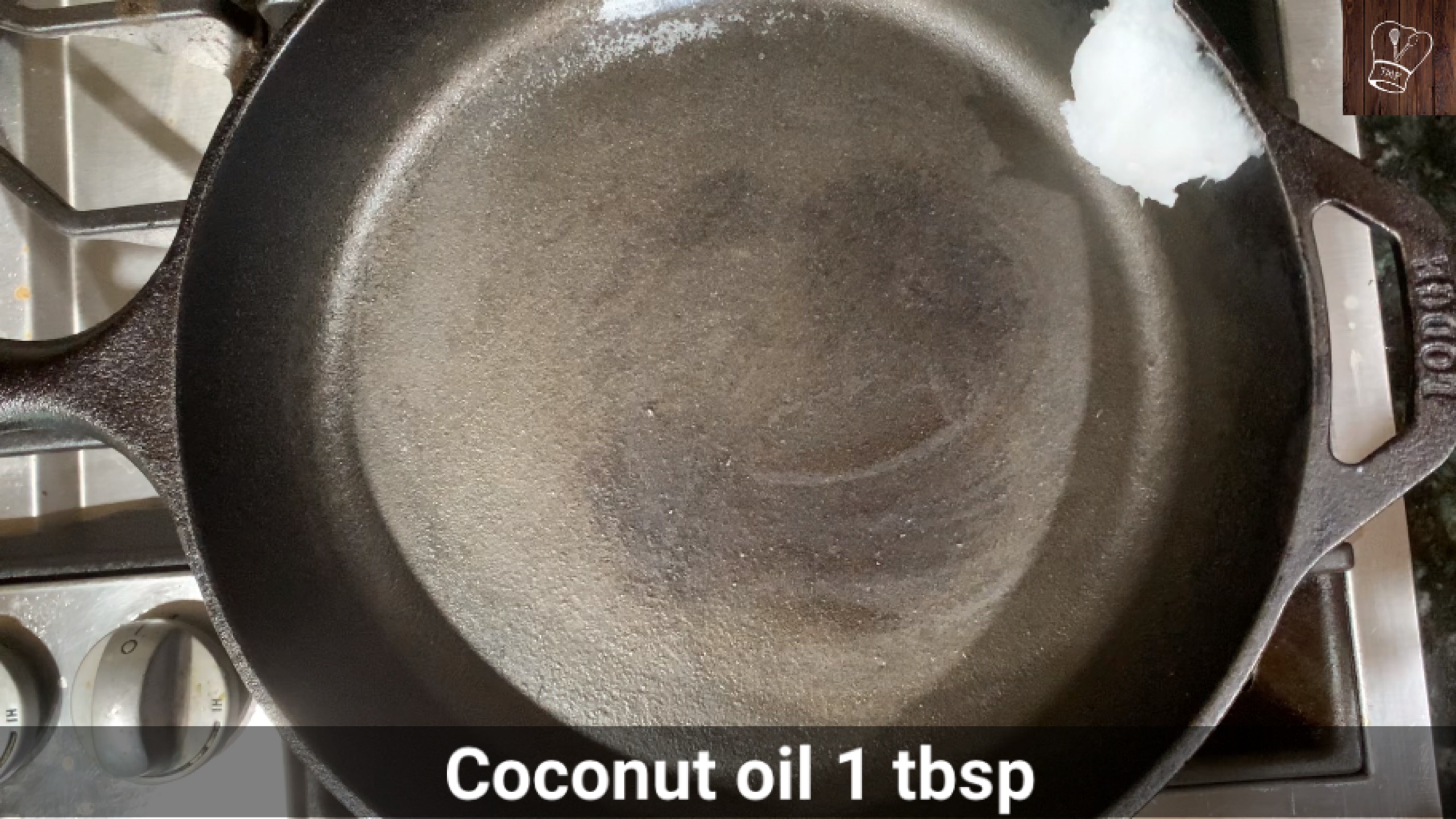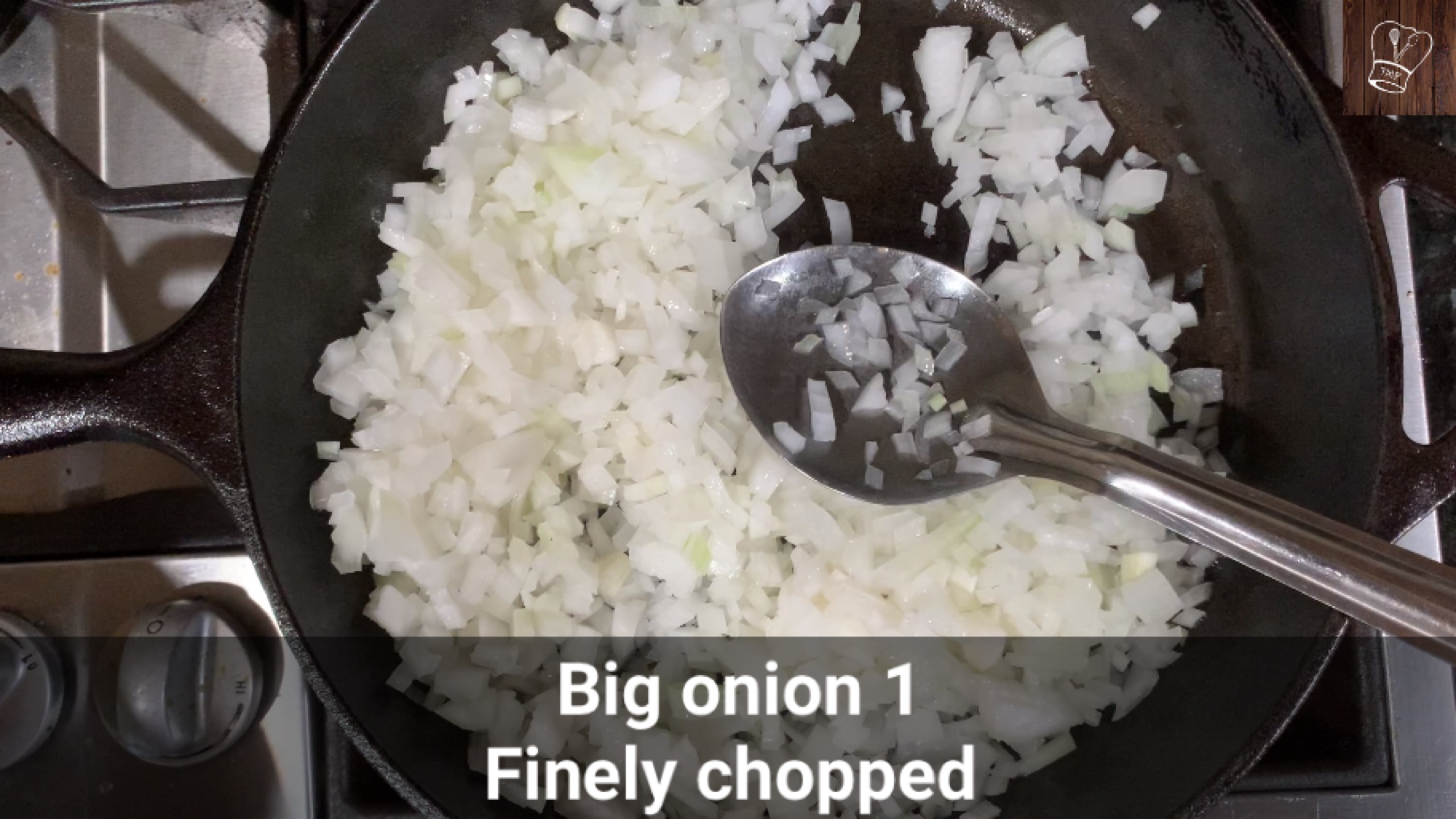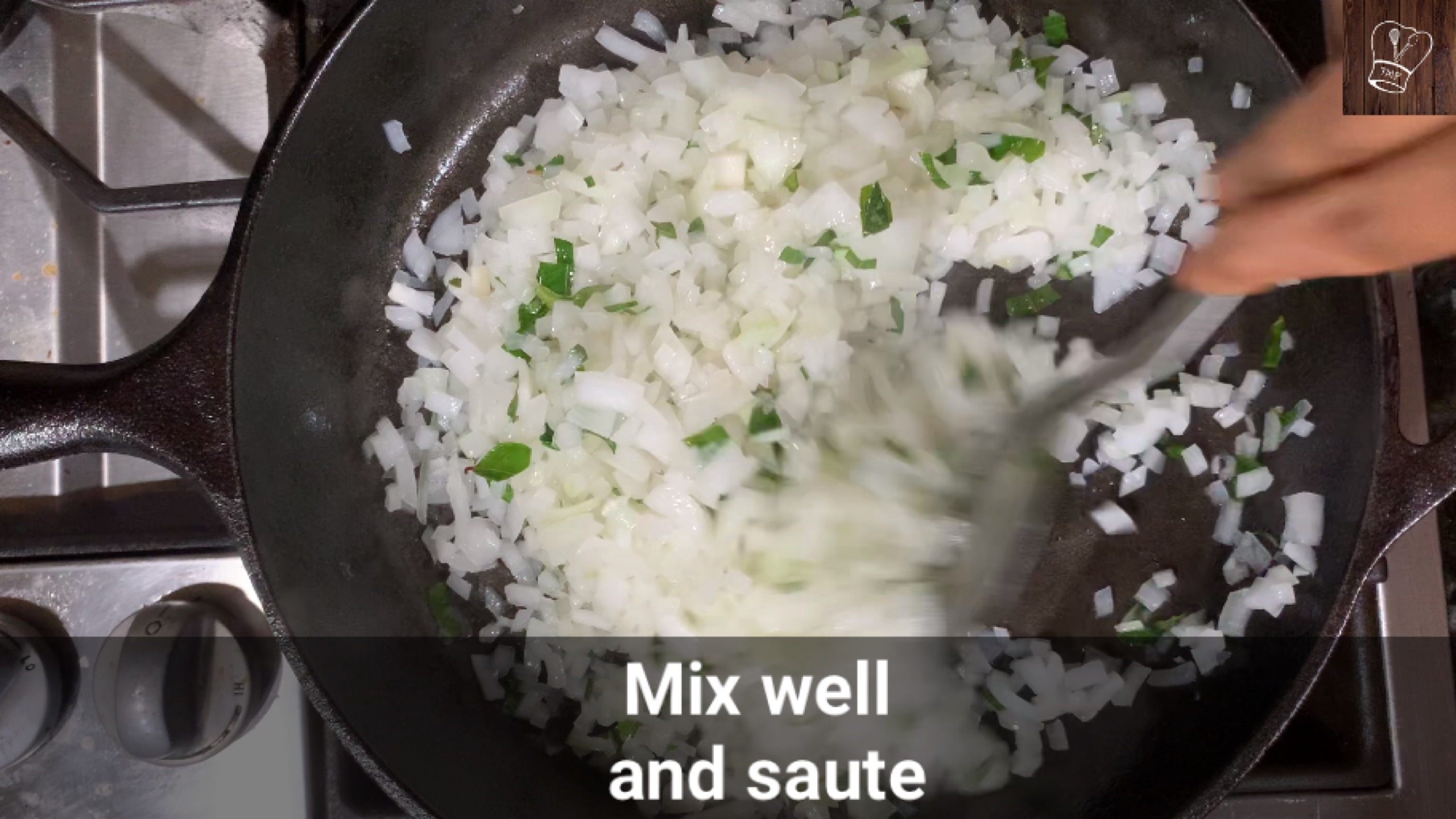 Saute onion till it translucent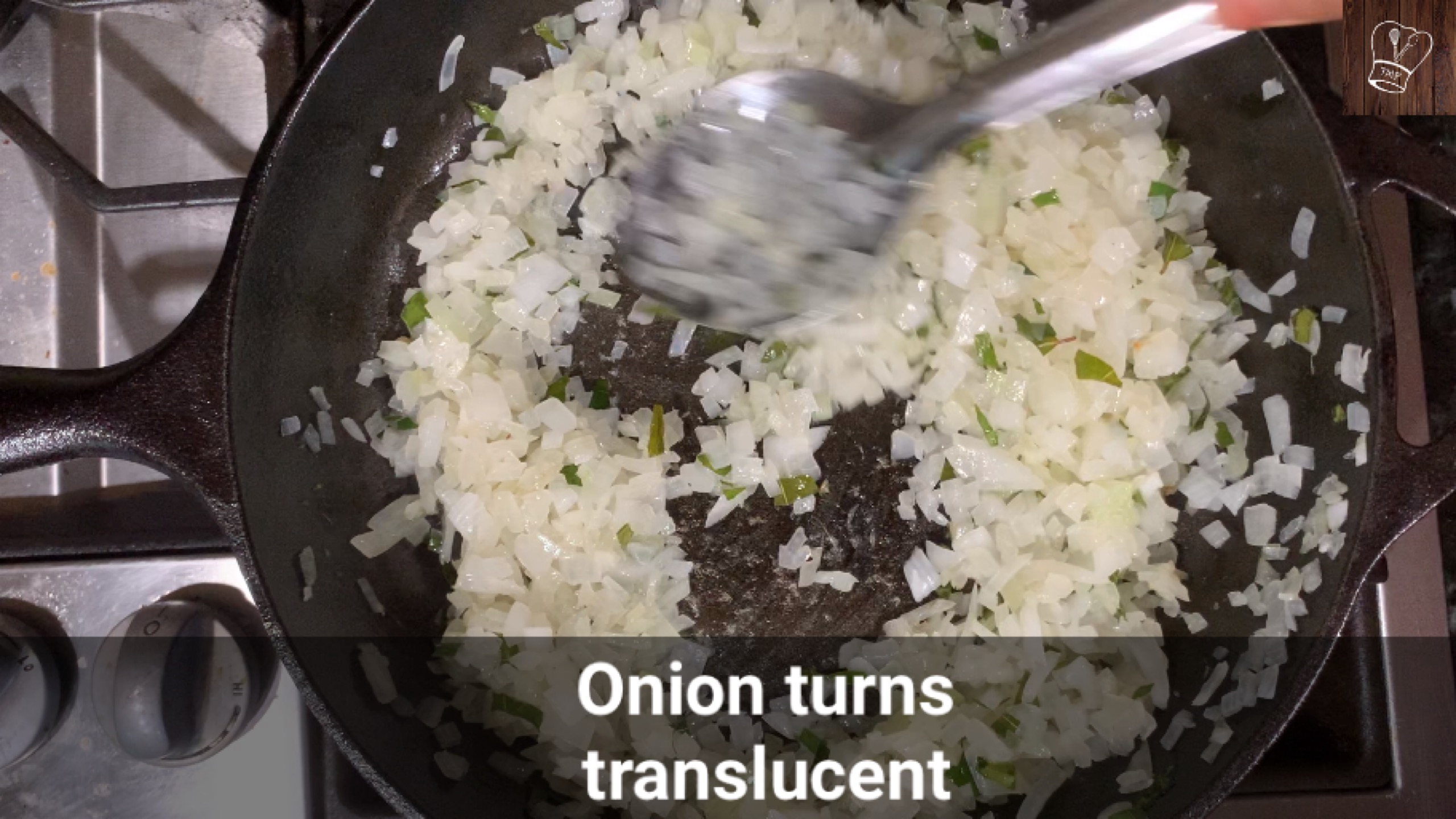 Transfer to the batter and mix well. Moisture in the hot sauteed onion might add a little water to the batter. If required add soaked lentil rice water and mix well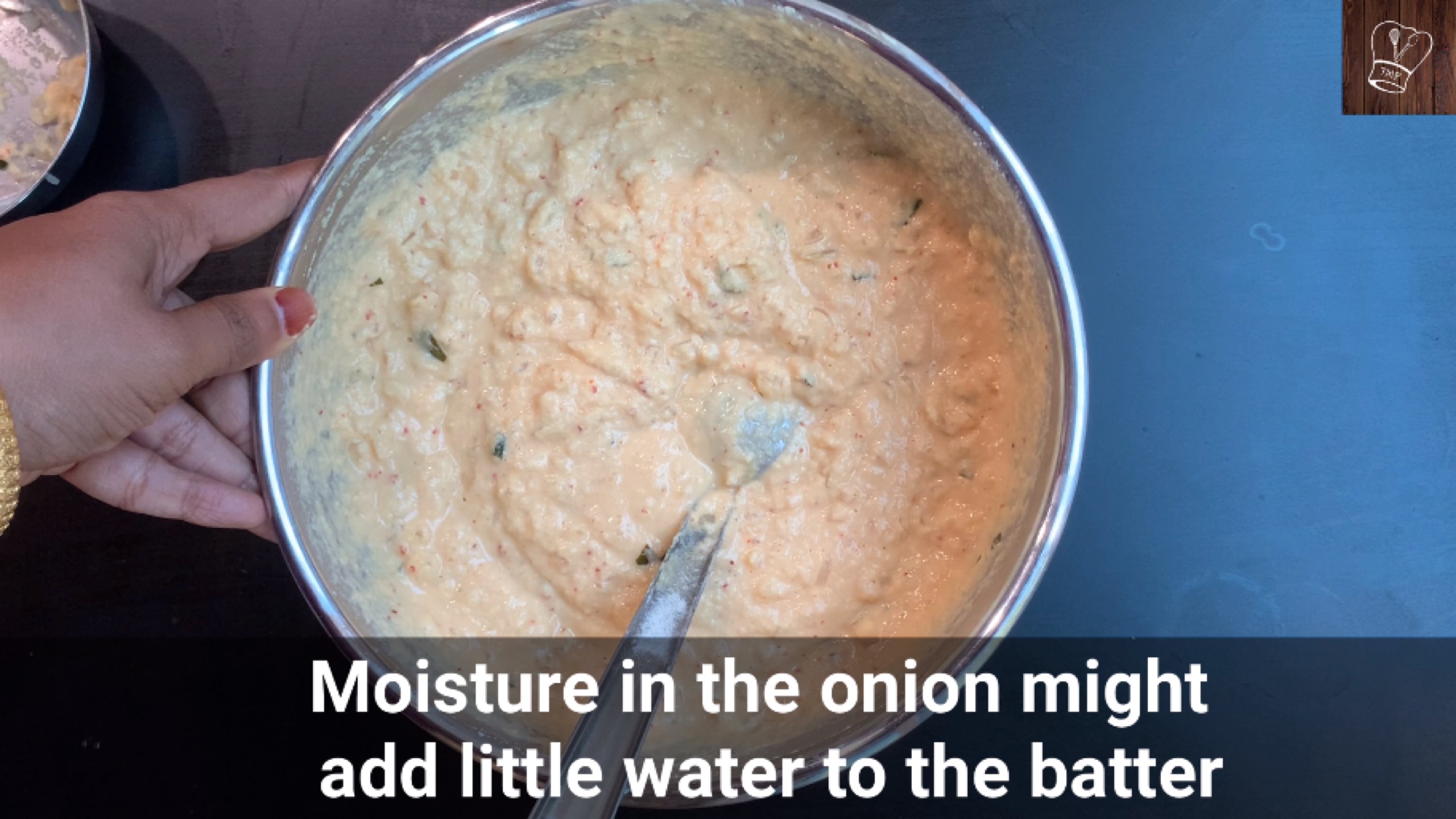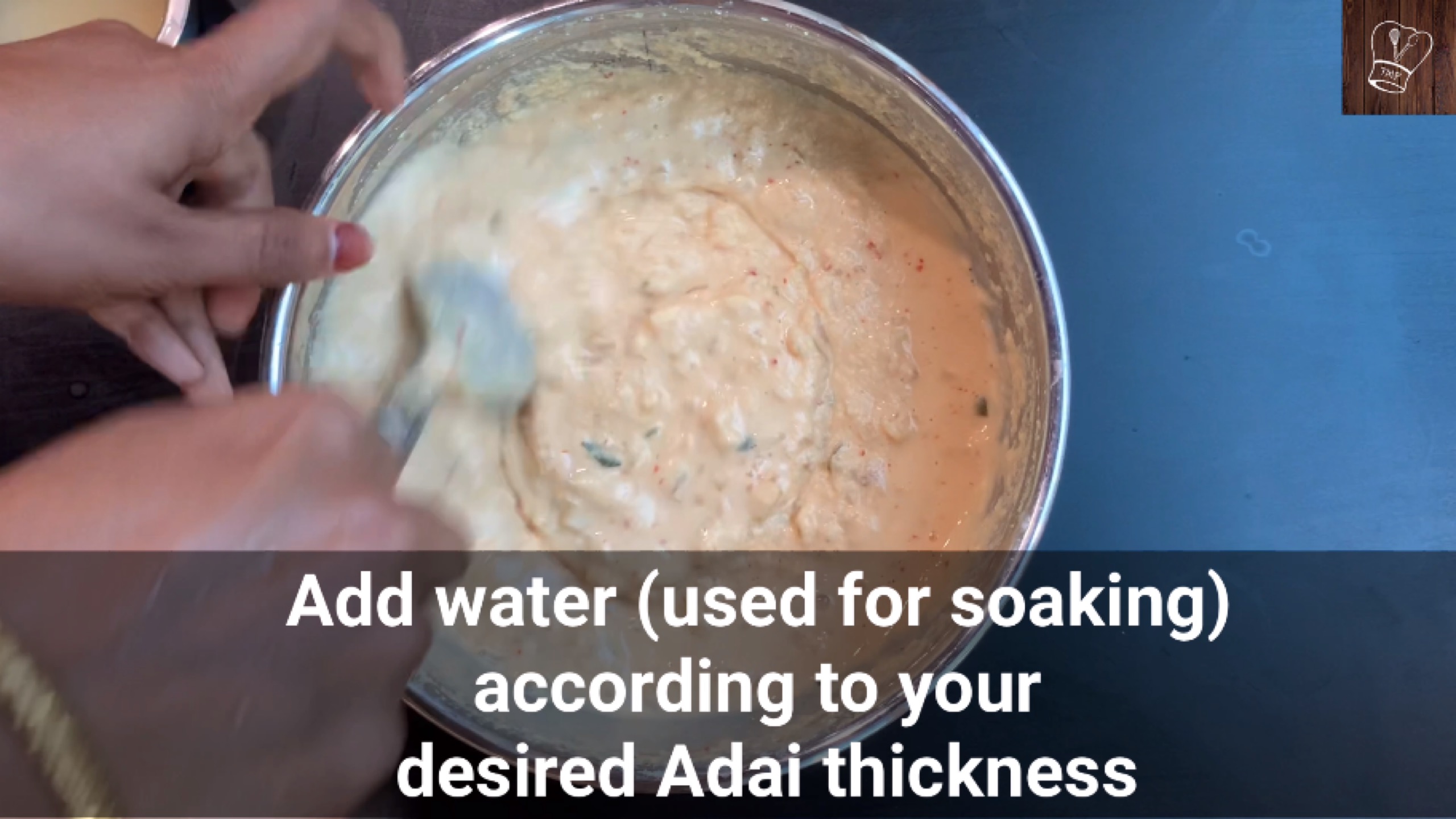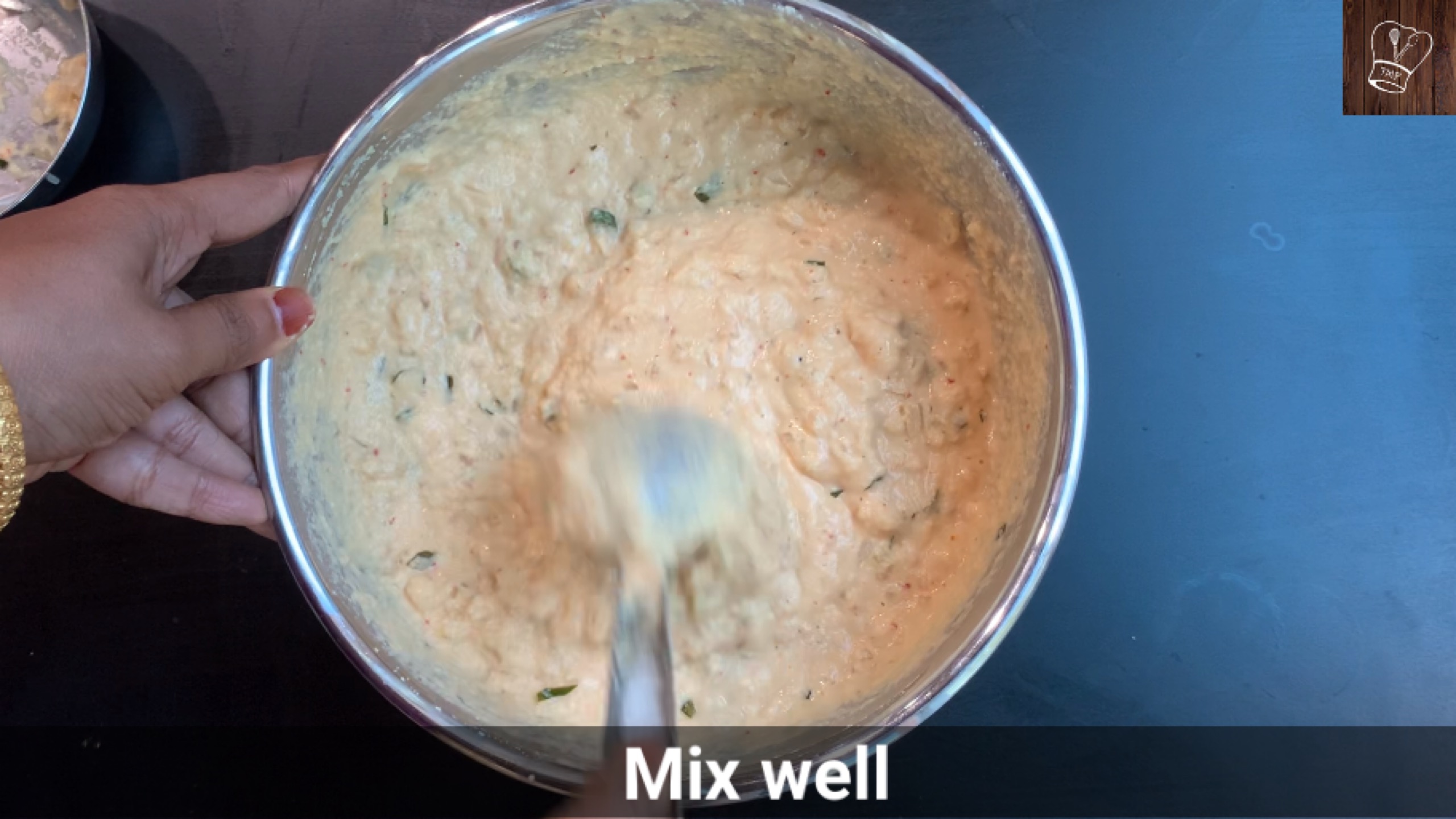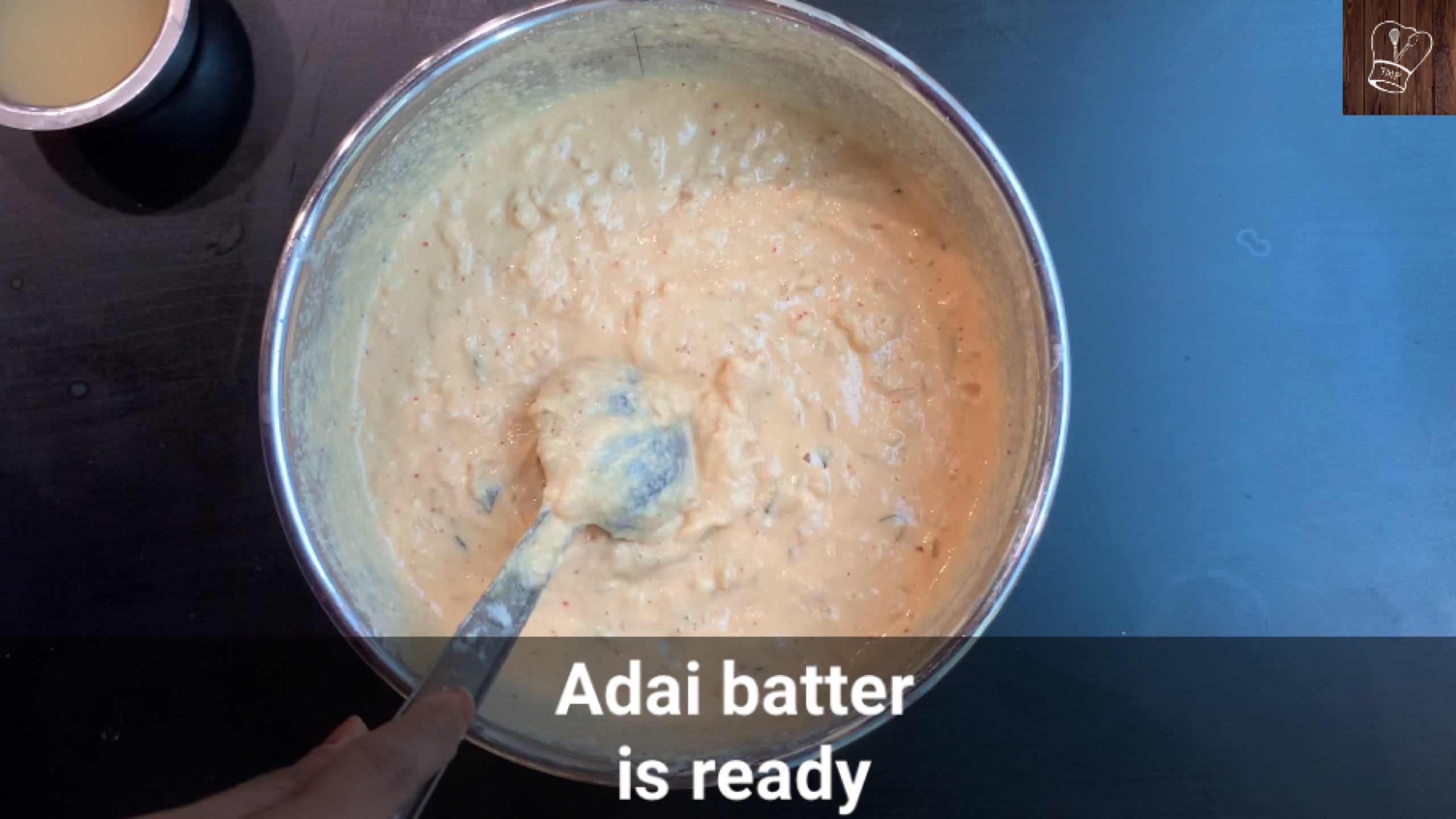 Heat the griddle

When it is hot, add a little coconut oil and

grease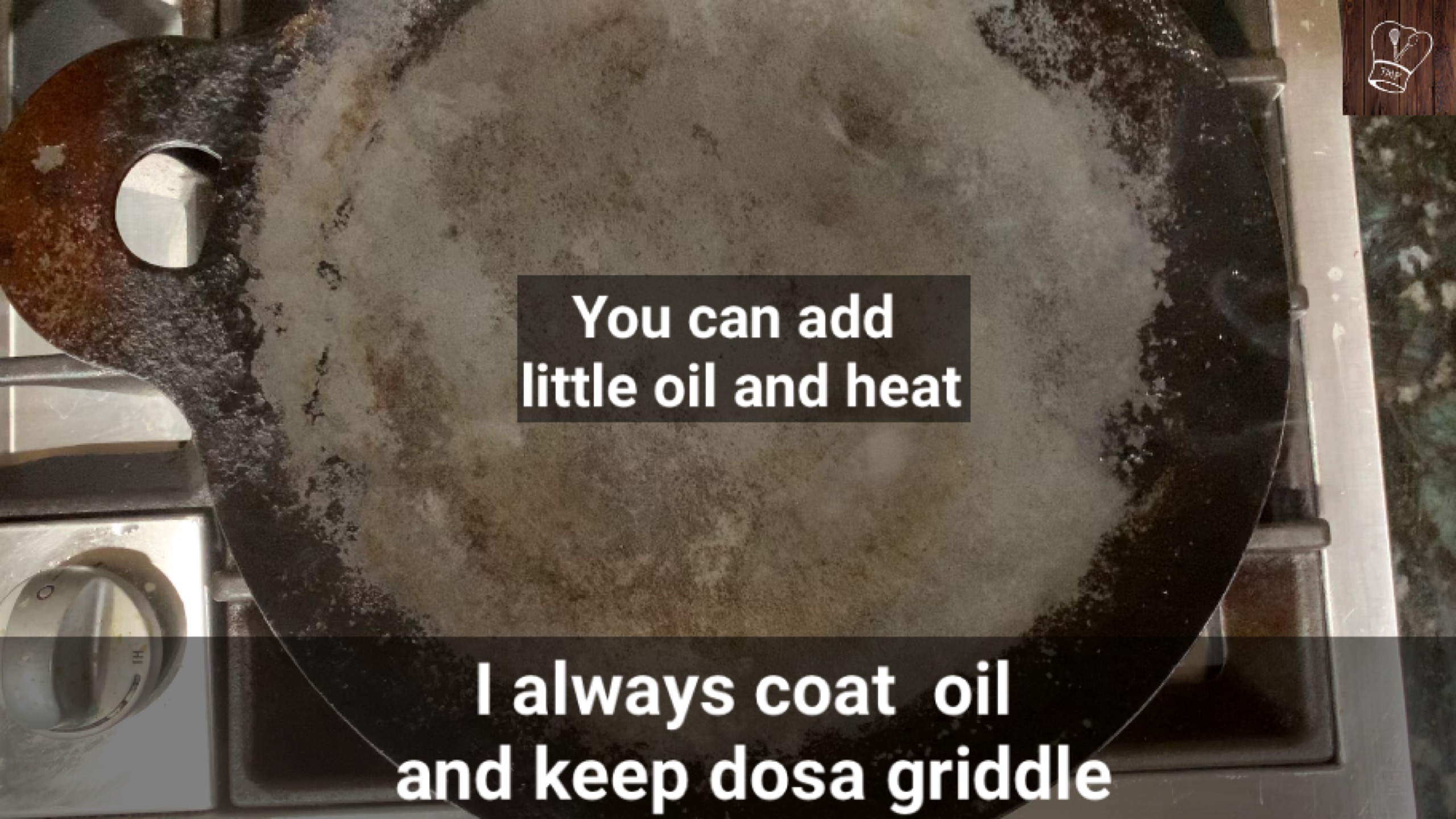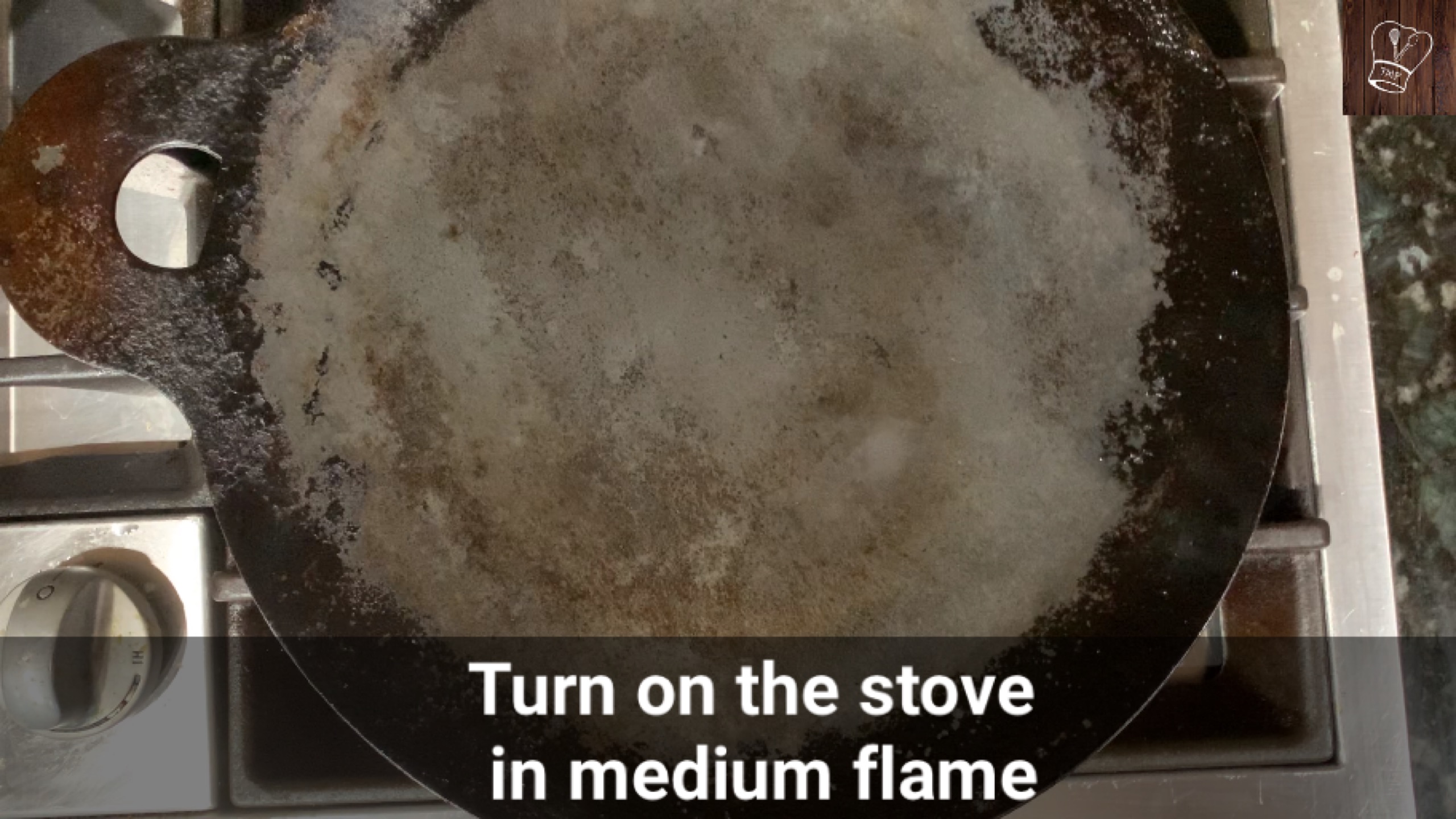 Add two ladles full of batter into the skillet
Spread the Adai and make a hole in the center. Drizzle oil around the Adai and in the center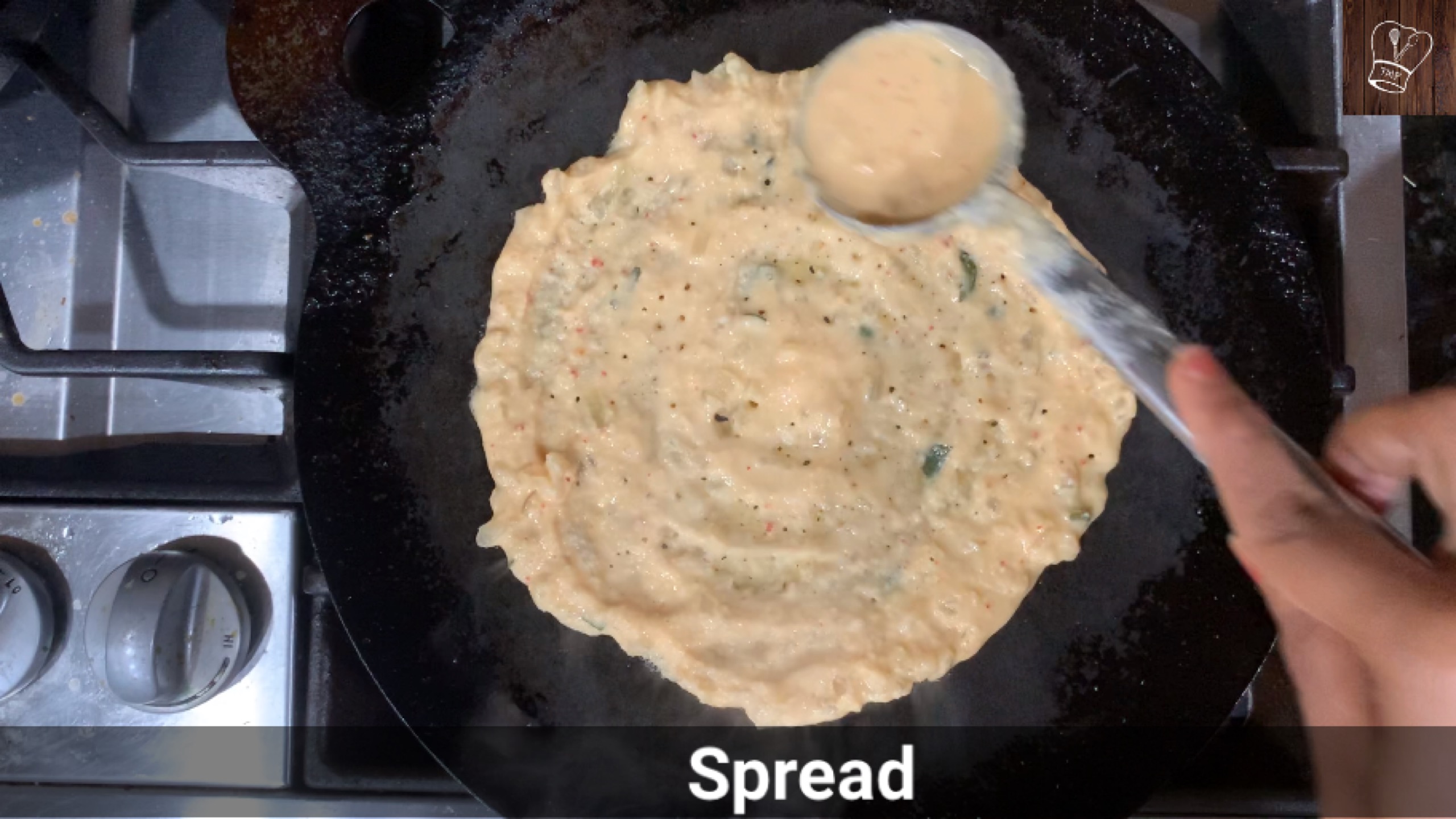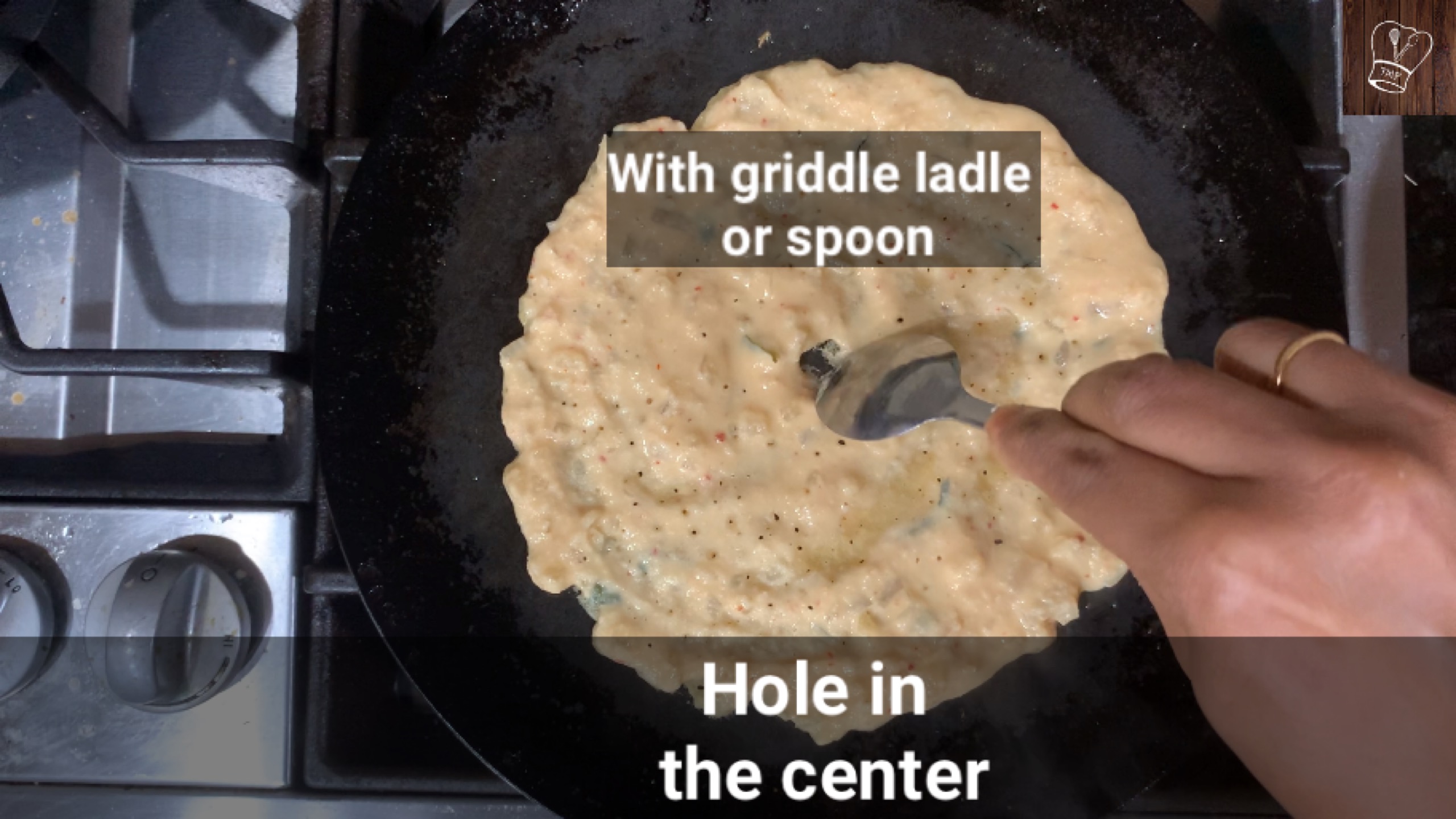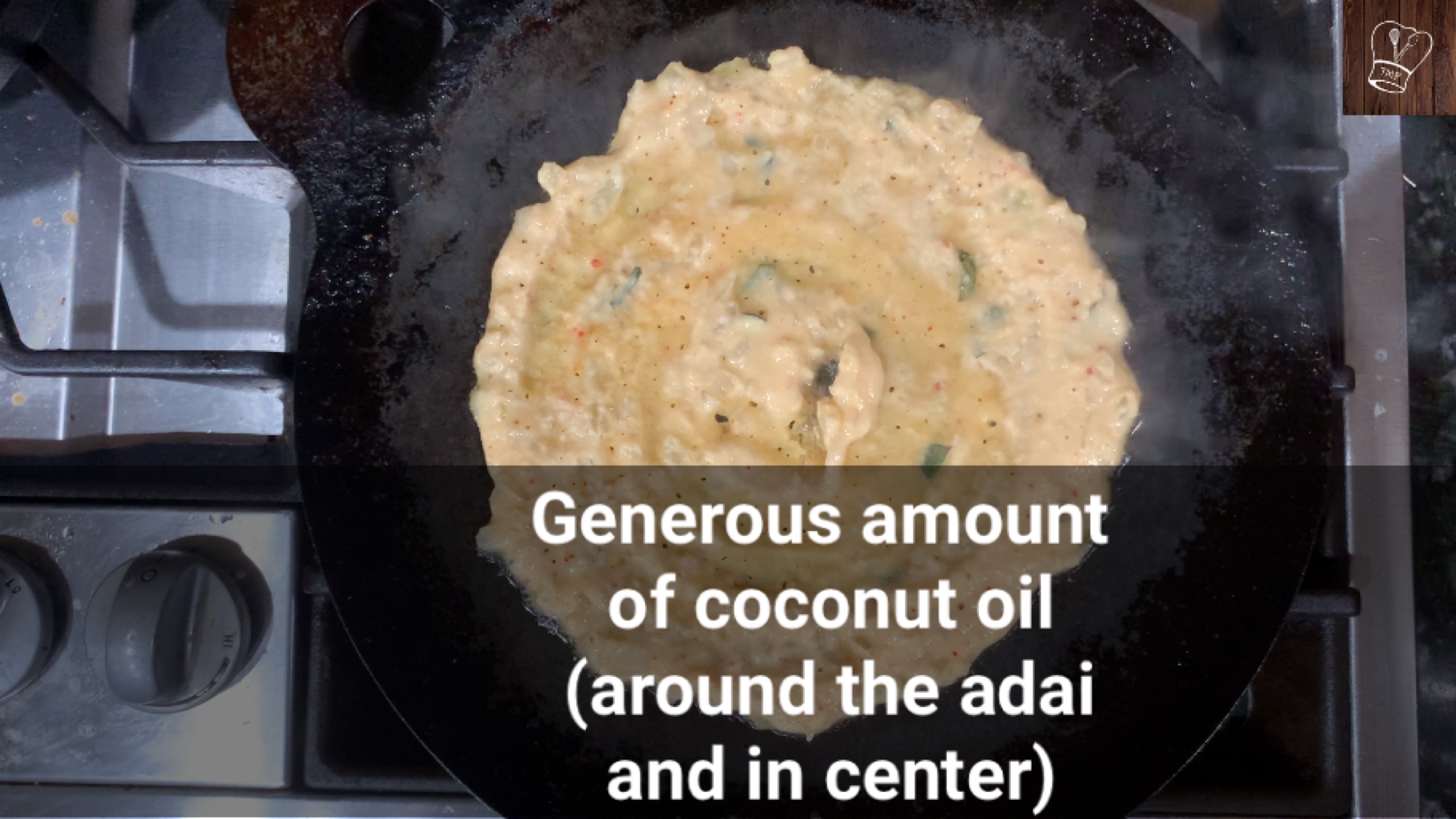 Optionally sprinkle curry leaves and cook on low-medium flame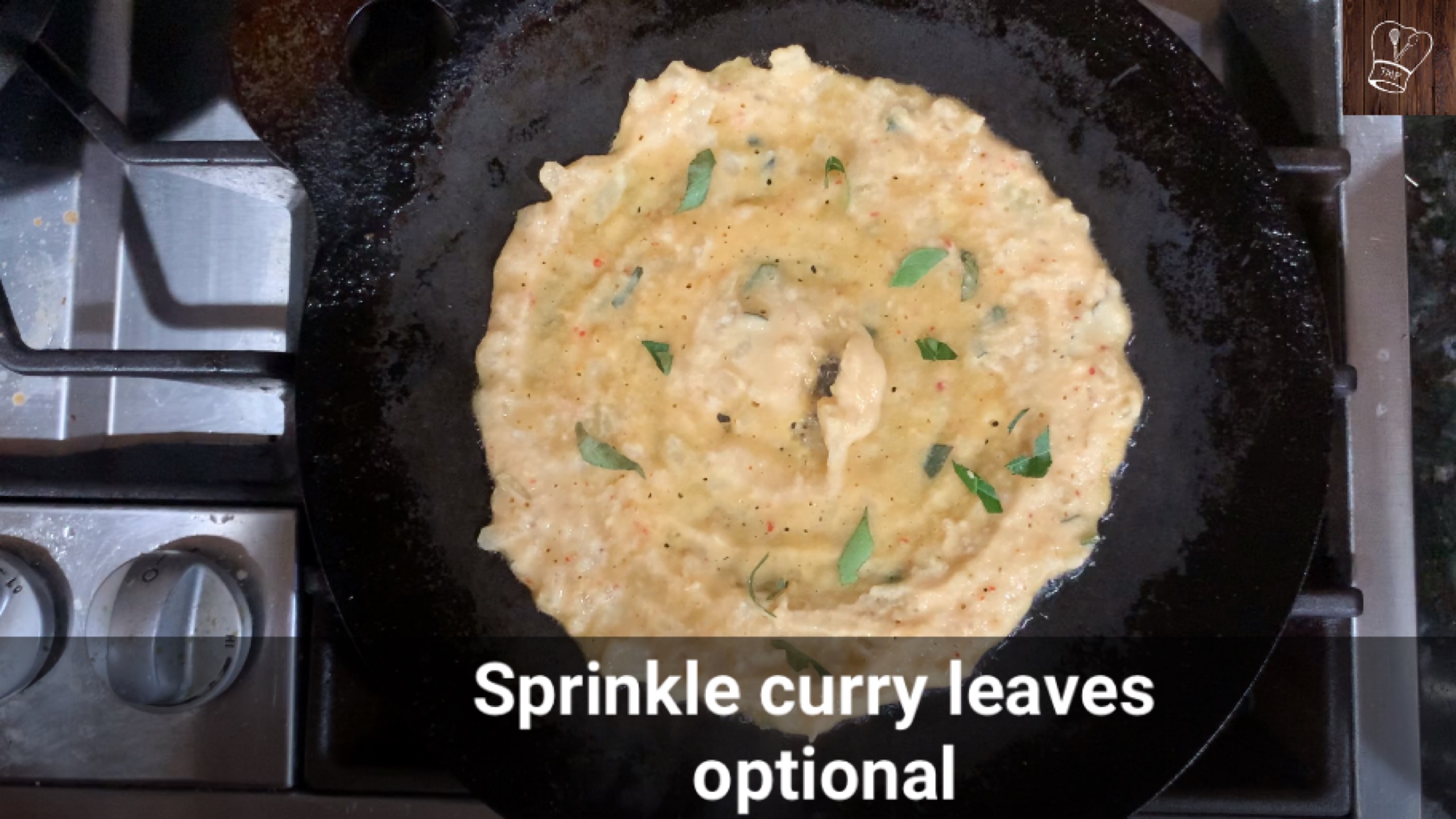 Before flipping take water in a bowl and moisture the ladle
After one side is cooked well, turn and drizzle oil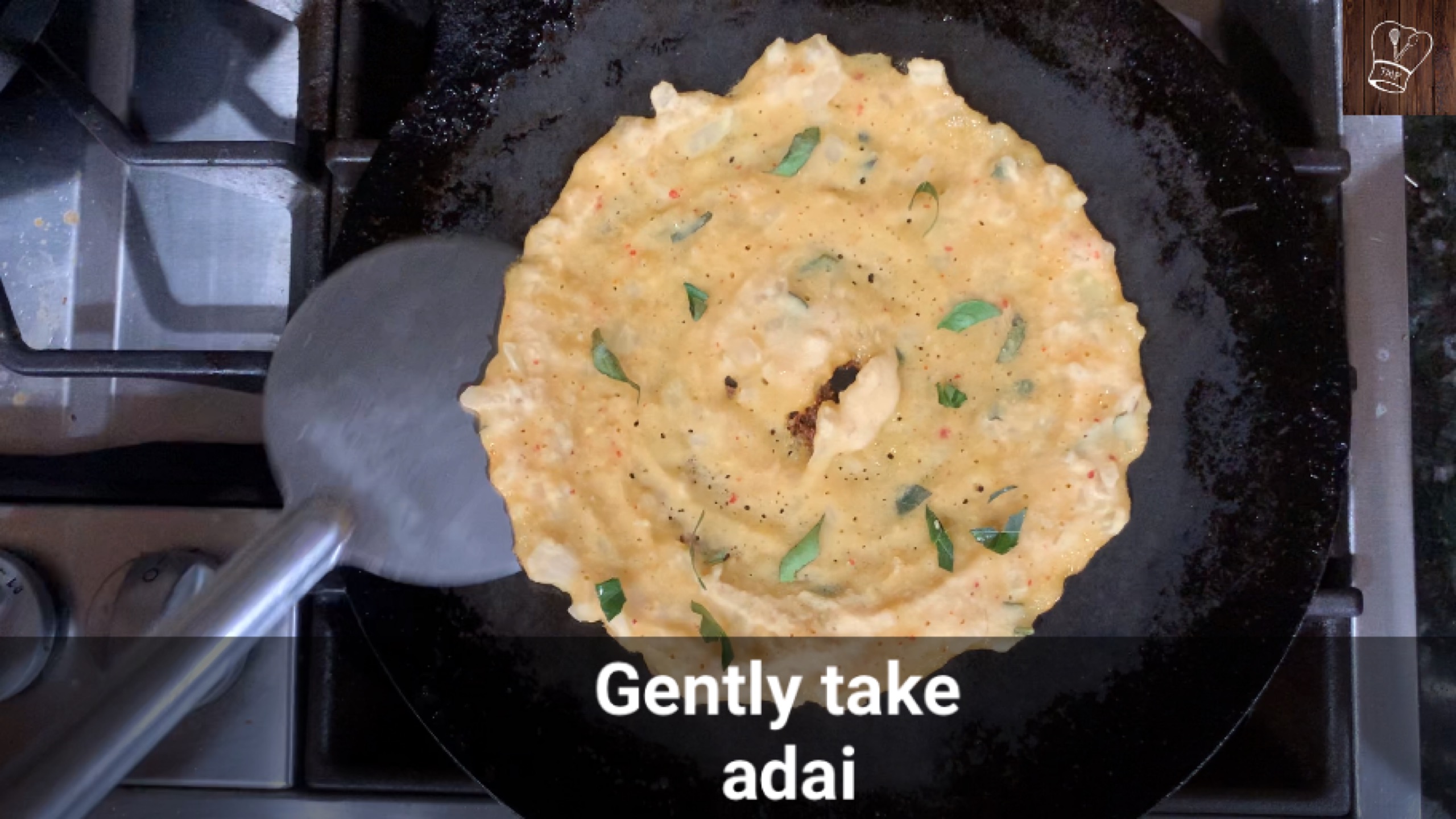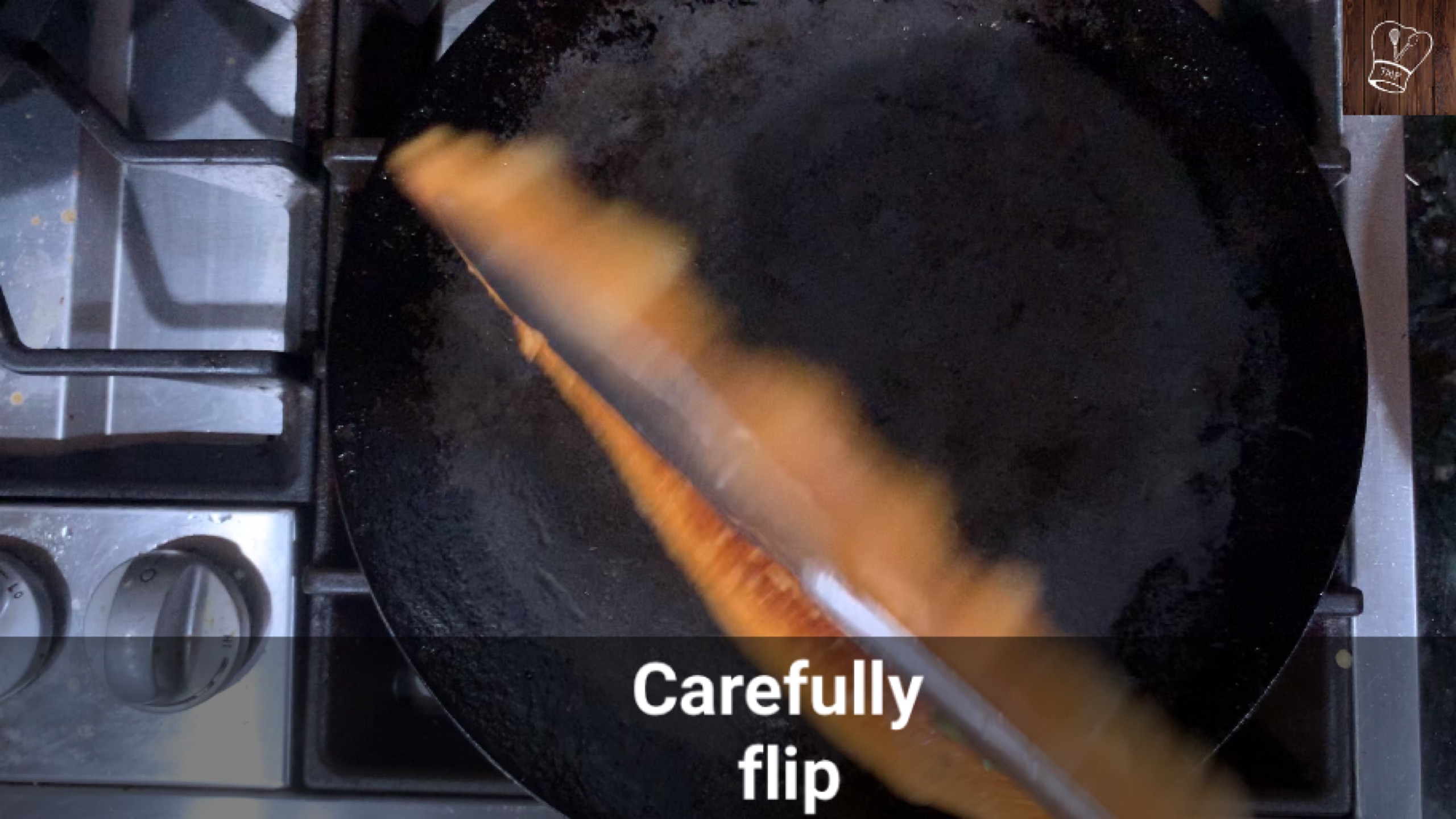 Cook the other side and serve hot