Rose coconut burfi | Coconut rose burfi | no-cook coconut burfi | 5 ingredients coconut burfi 5 mins burfi | Diwali sweets | Deepavali sweets | instant rose burfi | best sweet recipe | coconut burfi with condensed milk | how to make coconut burfi step by step pictures and video recipe. You can also check out the Rose coconut burfi recipe. If you like this recipe pls SUBSCRIBE to my channel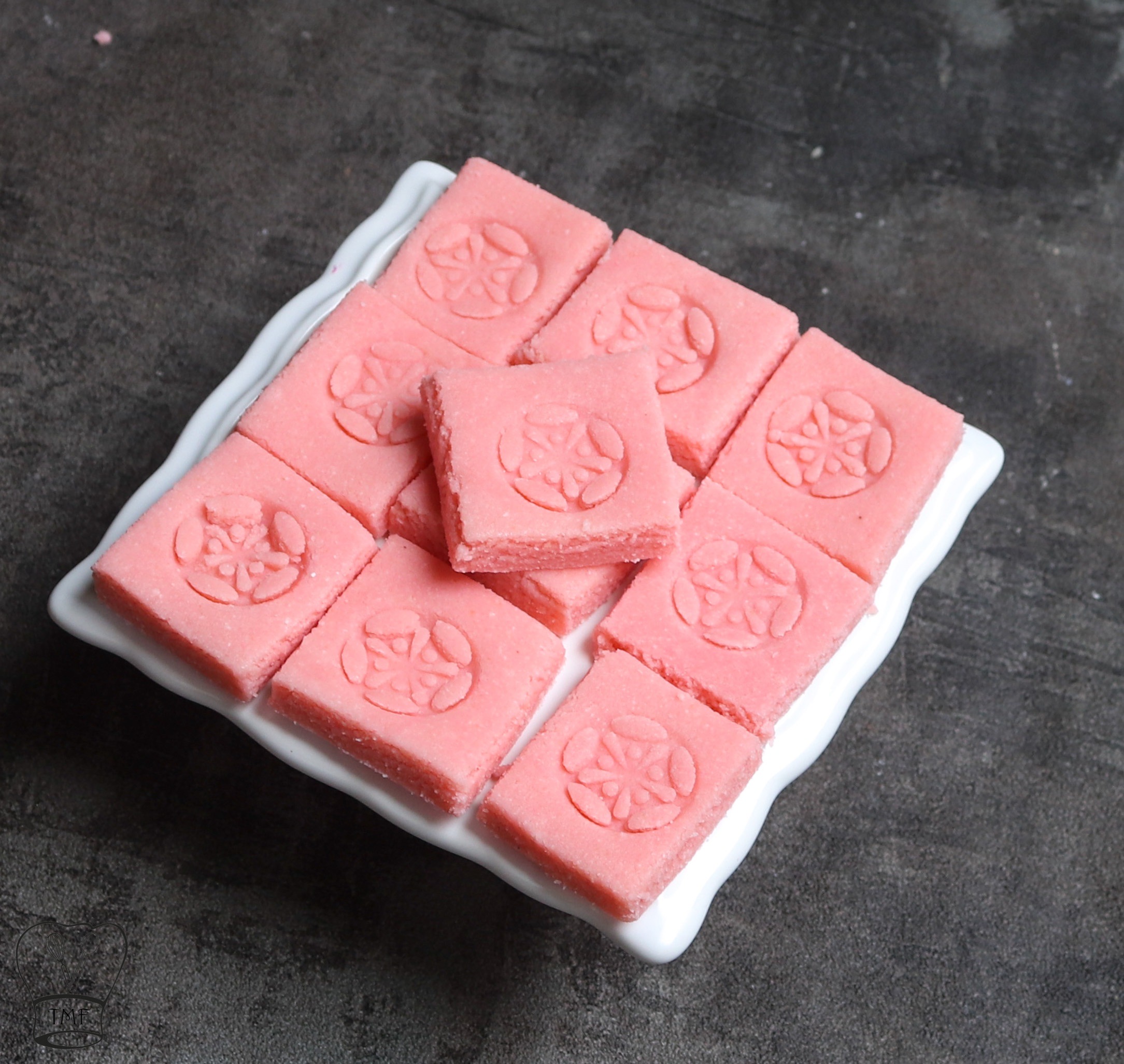 Rose coconut burfi | Coconut rose burfi is an easy instant, no-cook Indian sweet. 5 minutes, 5 ingredient coconut burfi with rose flavor is a great beginner-friendly recipe / easy Diwali sweet recipe.
Can I use regular coconut for rose coconut burfi?
No, for no-cook coconut rose burfi always use coconut flour as it helps for easy binding and perfect burfi texture. If you are using regular coconut you have to cook till the mixture turns nonsticky mass. Refer coconut burfi for barfi recipe with regular coconut.
Can I skip condensed milk?
Condensed milk is a must for instant no-cook rose coconut burfi. It not only helps with the texture but also gives the required sweetness and makes the coconut burfi so tasty. Refer to other condensed milk-based Indian sweet recipes
Can I half the quantity?
Yes, you can use 1+1/2 cup of coconut flour and use a can of condensed milk. In that case, initially add half a can of condensed milk. Add powdered sugar according to your taste, then add the remaining condensed milk.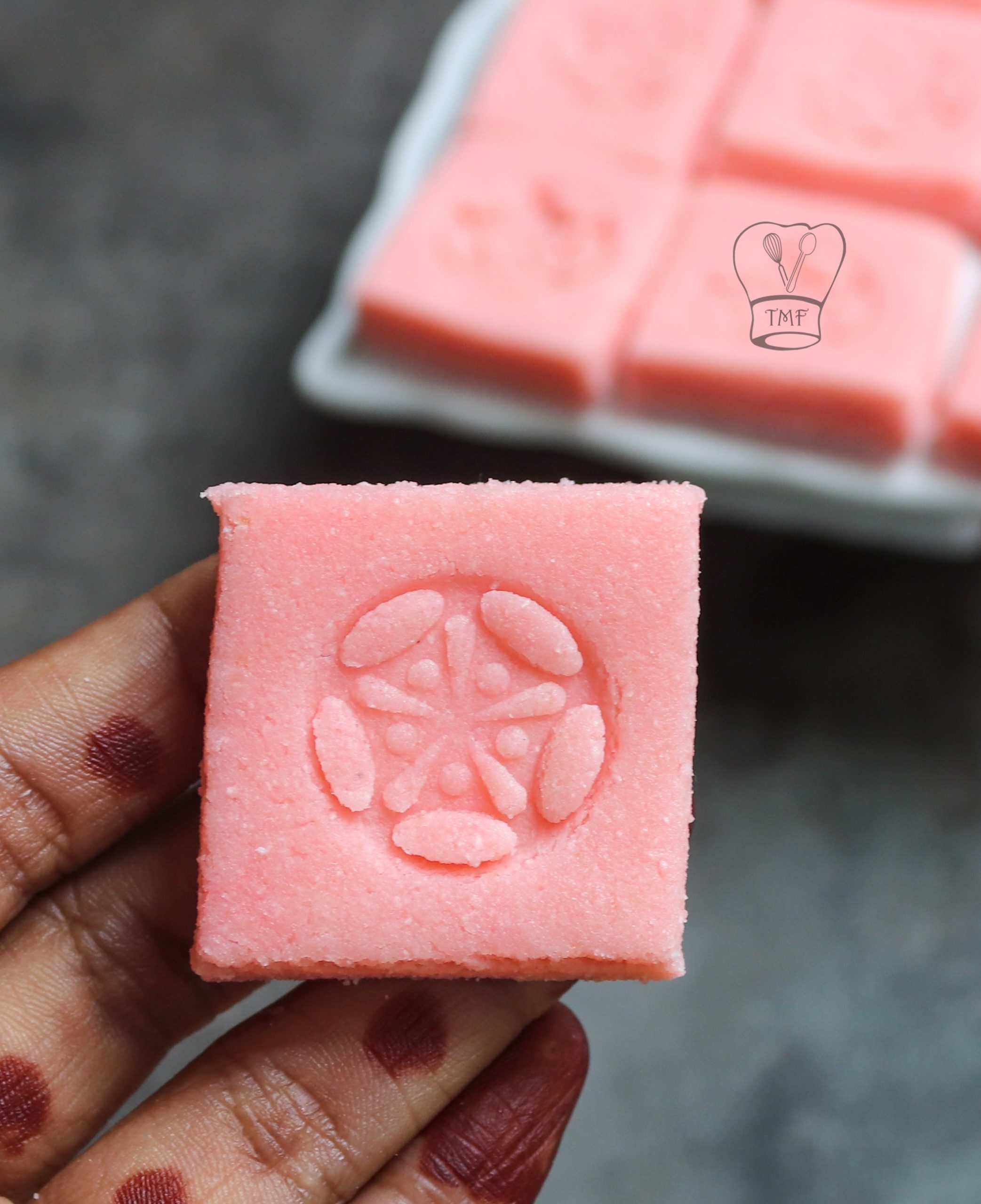 Can I skip powdered sugar?
Yes, you can skip powdered sugar. If you prefer mild flavor sweet, you can skip but for regular sweet, I would recommend 1/4 cup of powdered sugar. If you have sweet tooth like me use 1/2 cup of powdered sugar. Avoid using regular sugar. Always grind the sugar or use store brought powdered sugar.
Do I need this much rose syrup?
Rose syrup makes coconut barfi flavorful. If you are not a big fan of rose flavor skip it and add cardamom powder or any other flavor of your choice. In that case, you might need extra condensed milk for binding (reduce powdered sugar accordingly ).
Do I need to add water for binding?
Rose syrup, condensed milk plus little ghee helps for pliable dough. I didn't add water but based on the coconut flour you use, if needed sprinkle very little water.
I don't have piping mold, how to make a flower impression for rose burfi?
Flower impression is optional, you can skip it. You can also use peda mold like milk peda instead or cookie press might also work for impression.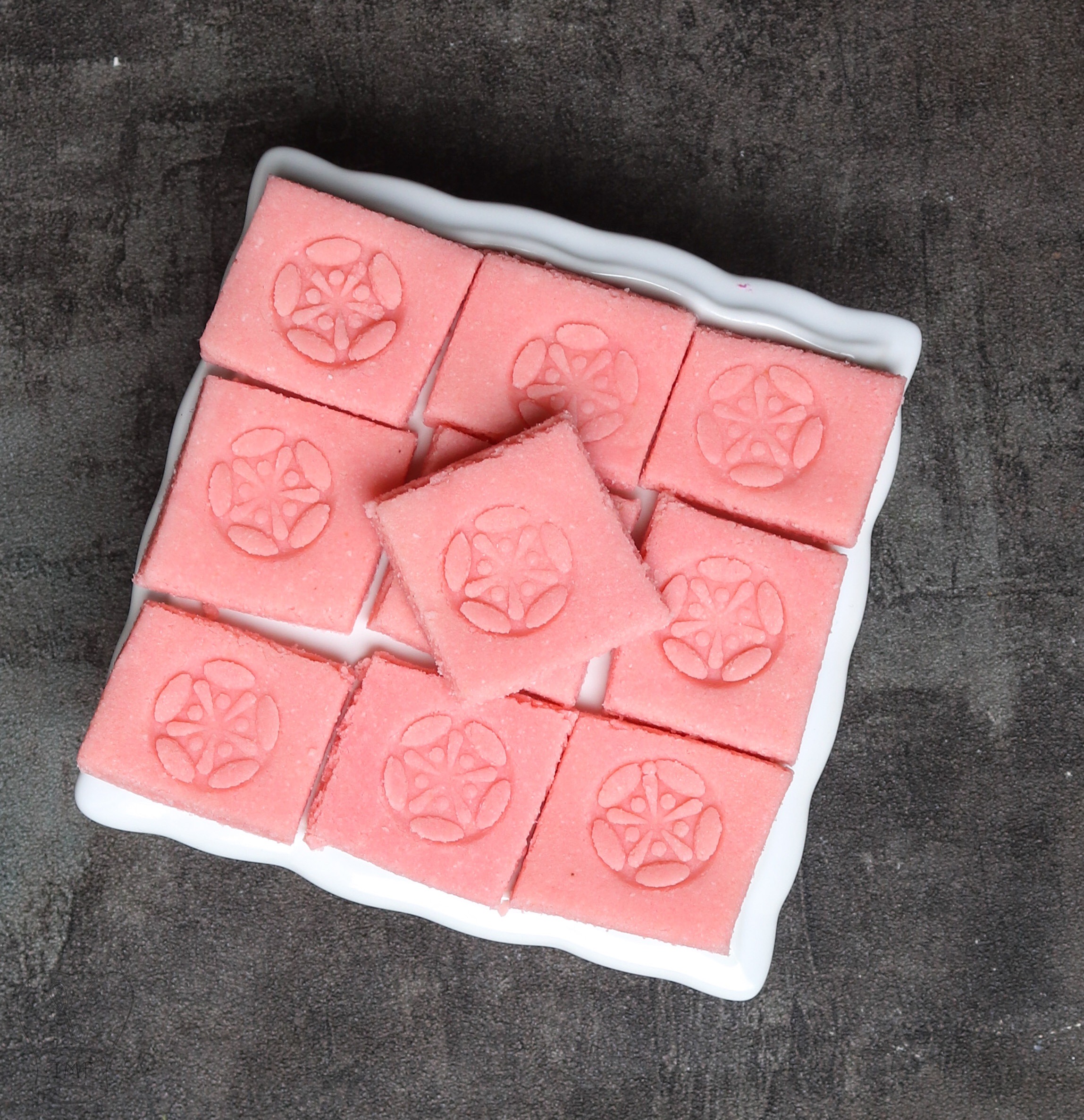 condensed milk-based sweet recipes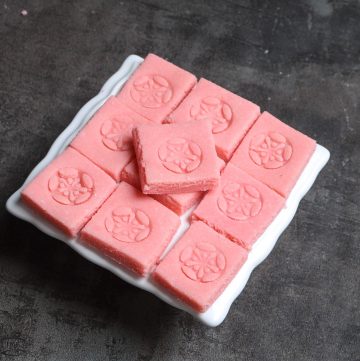 Ingredients
3

cup

coconut flour

2

can condensed milk

3

tablespoon

rose syrup + 1 tbsp

1/2

teaspoon

rose essence

1/2

cup

powdered sugar

refer notes
Instructions
Cut a lengthy parchment paper and grease it with ghee, keep aside

Add coconut flour, 1 can of condensed milk, 3 tablespoon of rose syrup, 1/2 teaspoon of rose essence, and mix well

Furthermore, add powdered sugar, 1 can of condensed milk, and mix everything well

Optionally For strong rose flavor add 1 tablespoon of rose syrup and mix well, burfi mixture

Work in batches take a portion of the mixture, grease your hands with ghee and combine the mixture to form a dough

Place the dough on one side of parchment paper and cover

Roll the dough into desired thickness with a chappathi or fondant rolling pin

Cut into burfi with a knife or pizza cutter

Optionally you can make impression with piping nozzle
Video
Notes
Always use store-bought coconut flour for this no-cook coconut burfi. Regular coconut desiccated coconut won't work
Moisture in the condensed milk and rose syrup is enough for the burfi dough. Greasing hands with ghee helps for combining the dough. If require add extra ghee or sprinkle very little water
Always store the coconut burfi in the fridge. Burfi stays good for at least 10 days
Adjust the rose syrup according to your taste. If you are not big of rose syrup flavor, make burfi with cardamom powder. In that case, increase condensed mill and adjust powdered sugar accordingly
Always use powdered sugar for no-cook burfi, avoid regular sugar
Powdered sugar is optional adjust according to your taste
Given measurement yield around 50 burfi pieces. You can half the recipe for a small batch of coconut burfi. You can use 1 + 1/2 cup of coconut flour and use 1 can of condensed milk

Ingredients
3 cup coconut flour
2 cans condensed milk
3 tablespoon rose syrup + 1 tablespoon
1 teaspoon rose essence
1/2 cup powdered sugar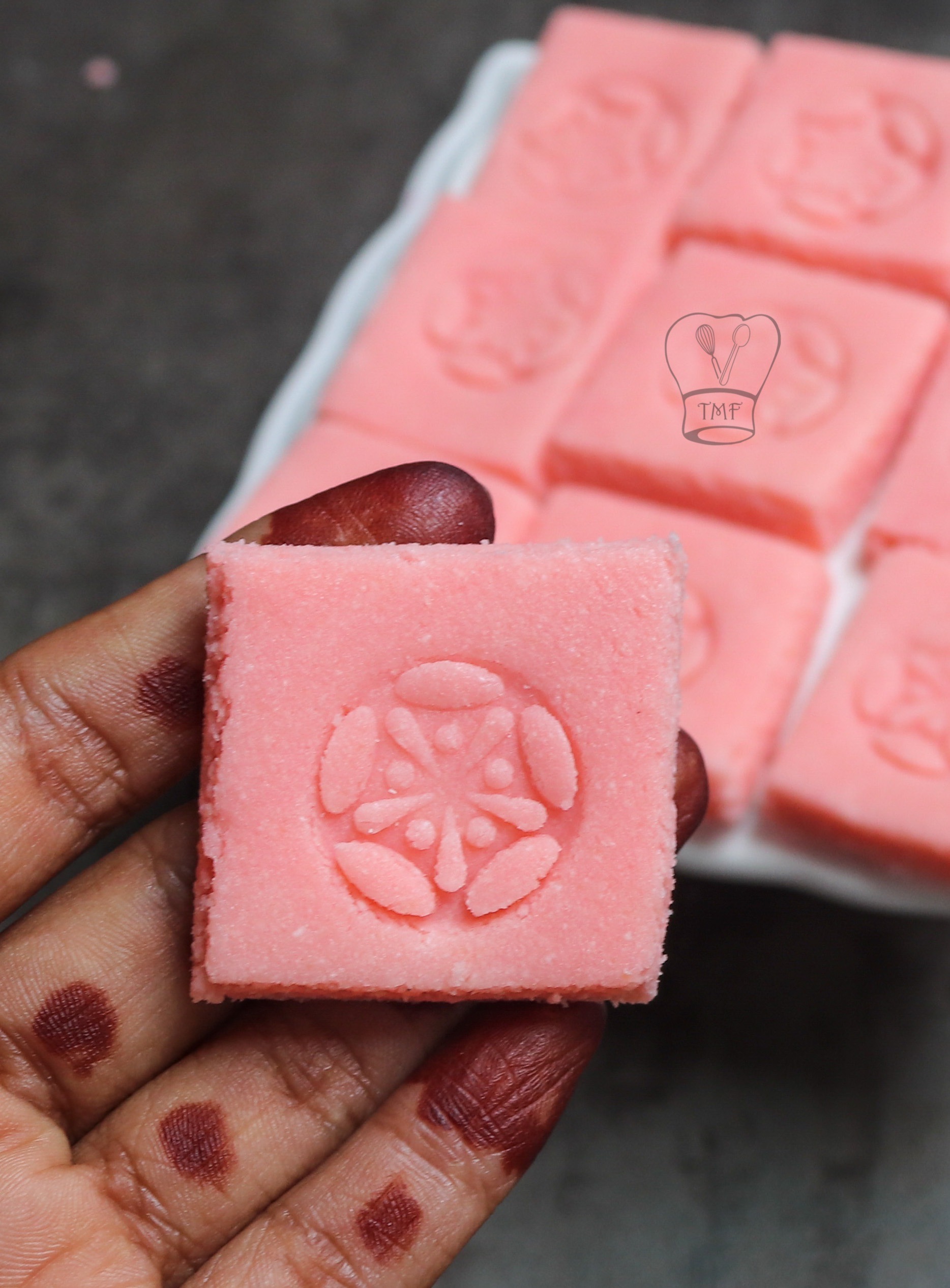 How to make coconut rose burfi with step by step pictures
Cut a lengthy parchment paper and grease it with ghee, keep aside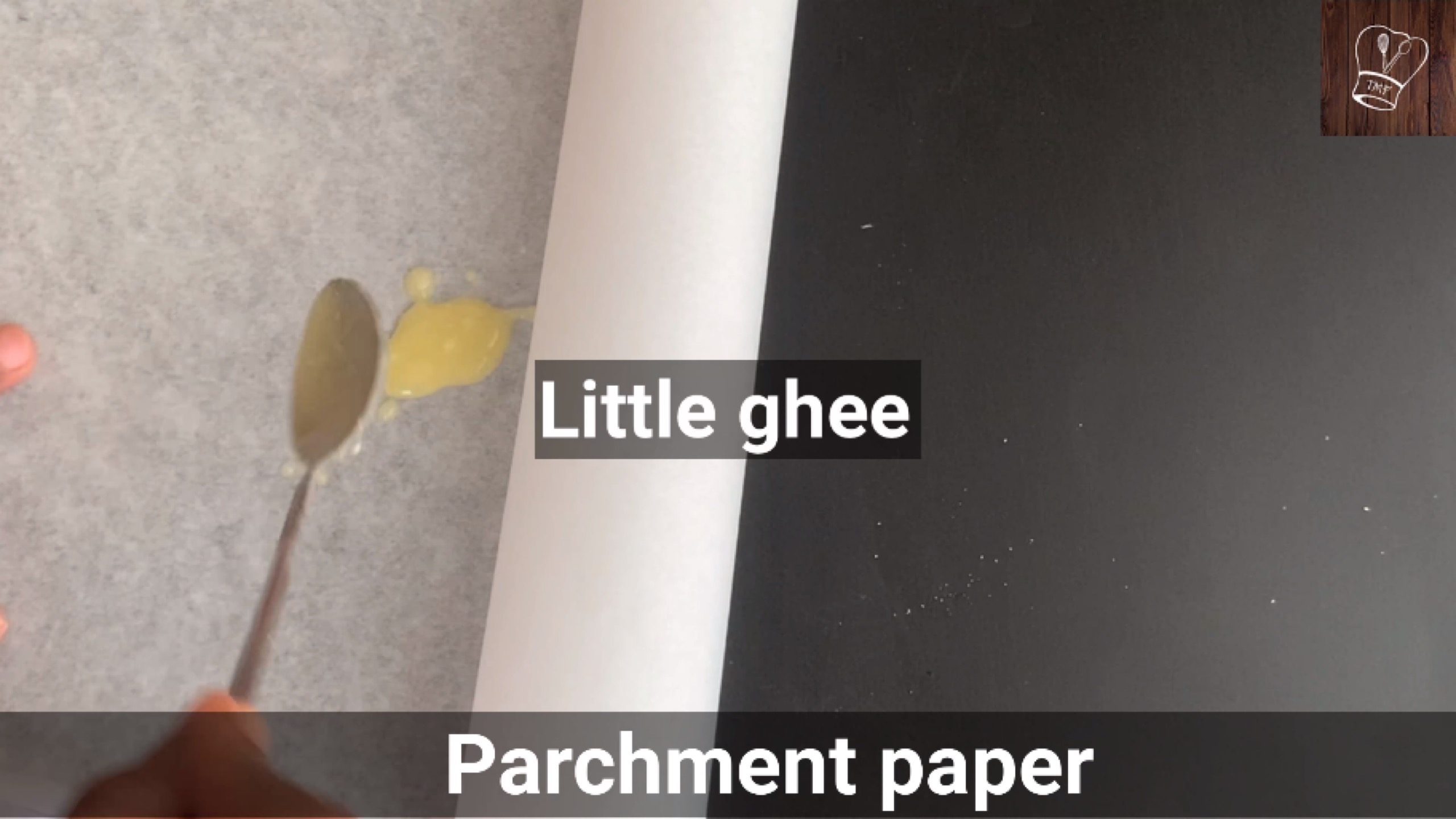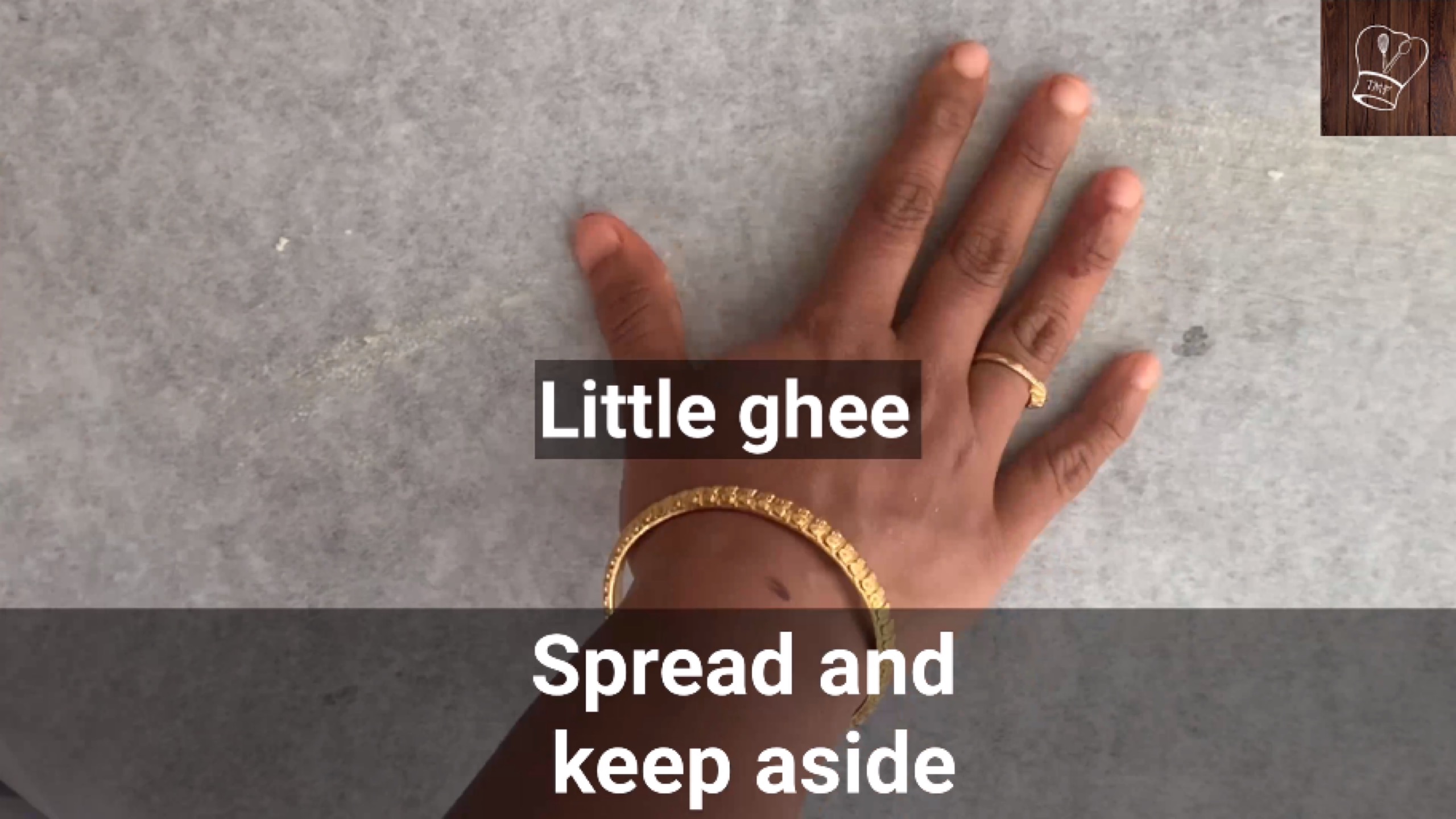 Add coconut flour, 1 can of condensed milk, 3 tablespoon of rose syrup, 1 teaspoon of rose essence, and mix well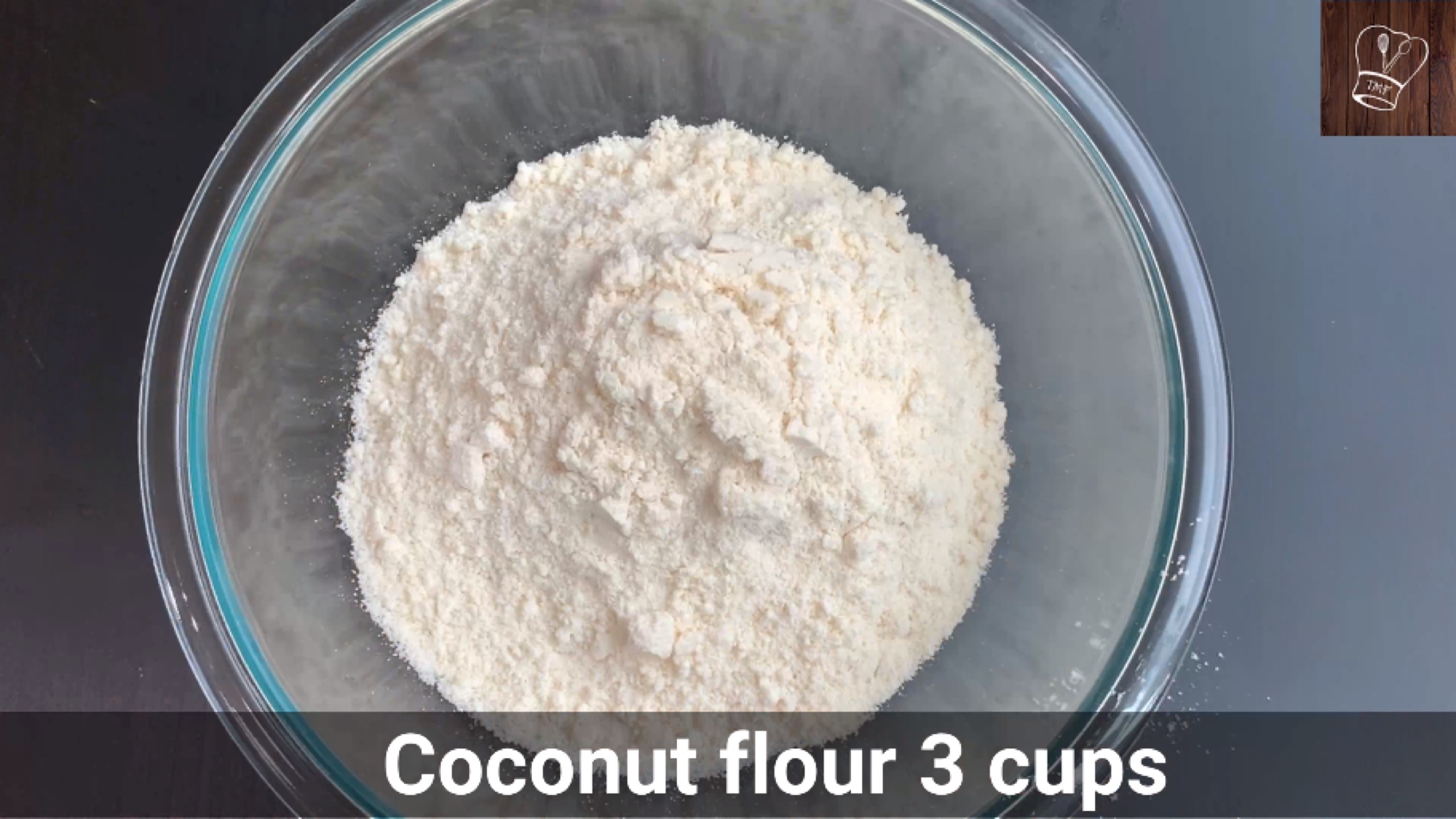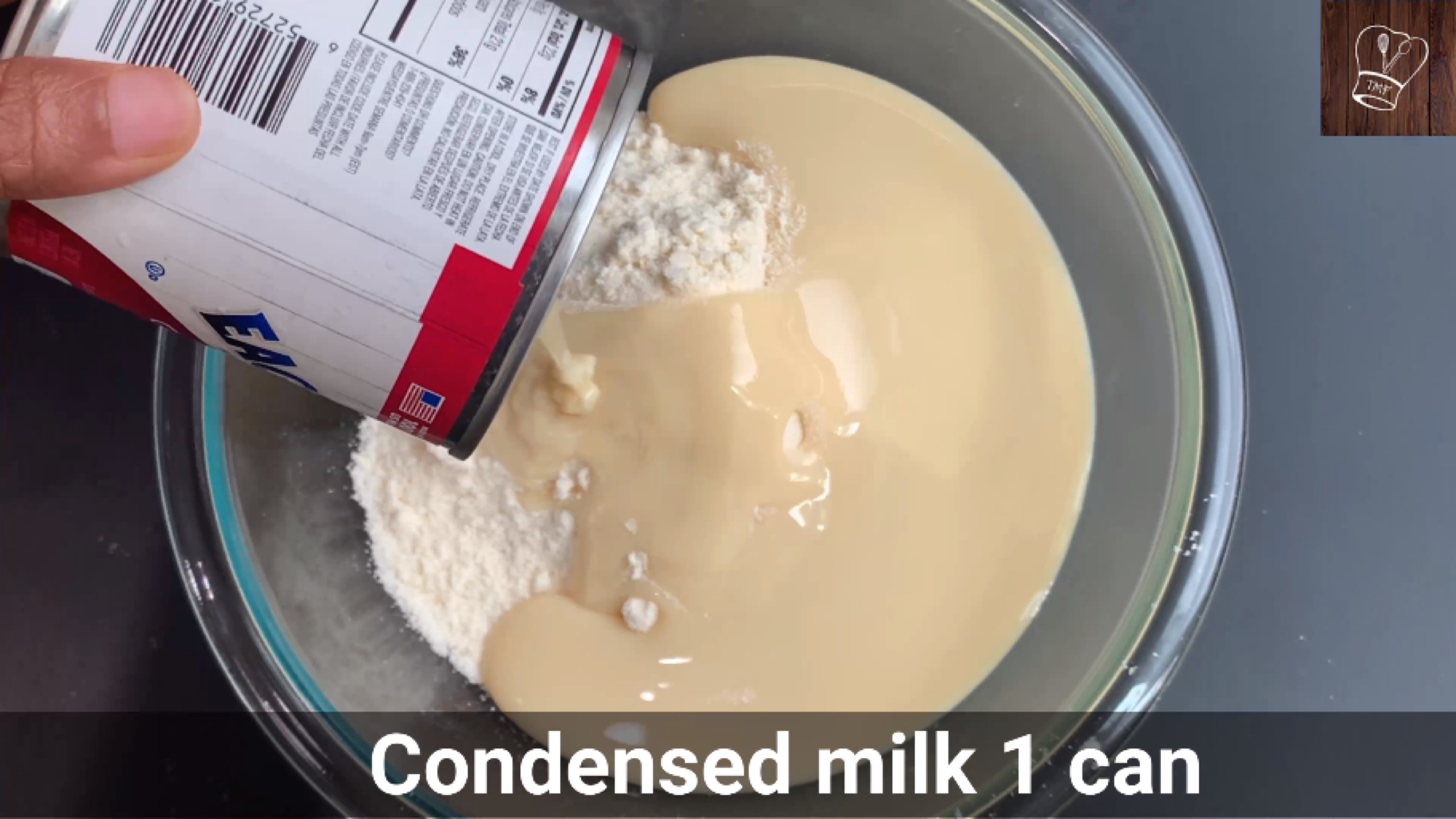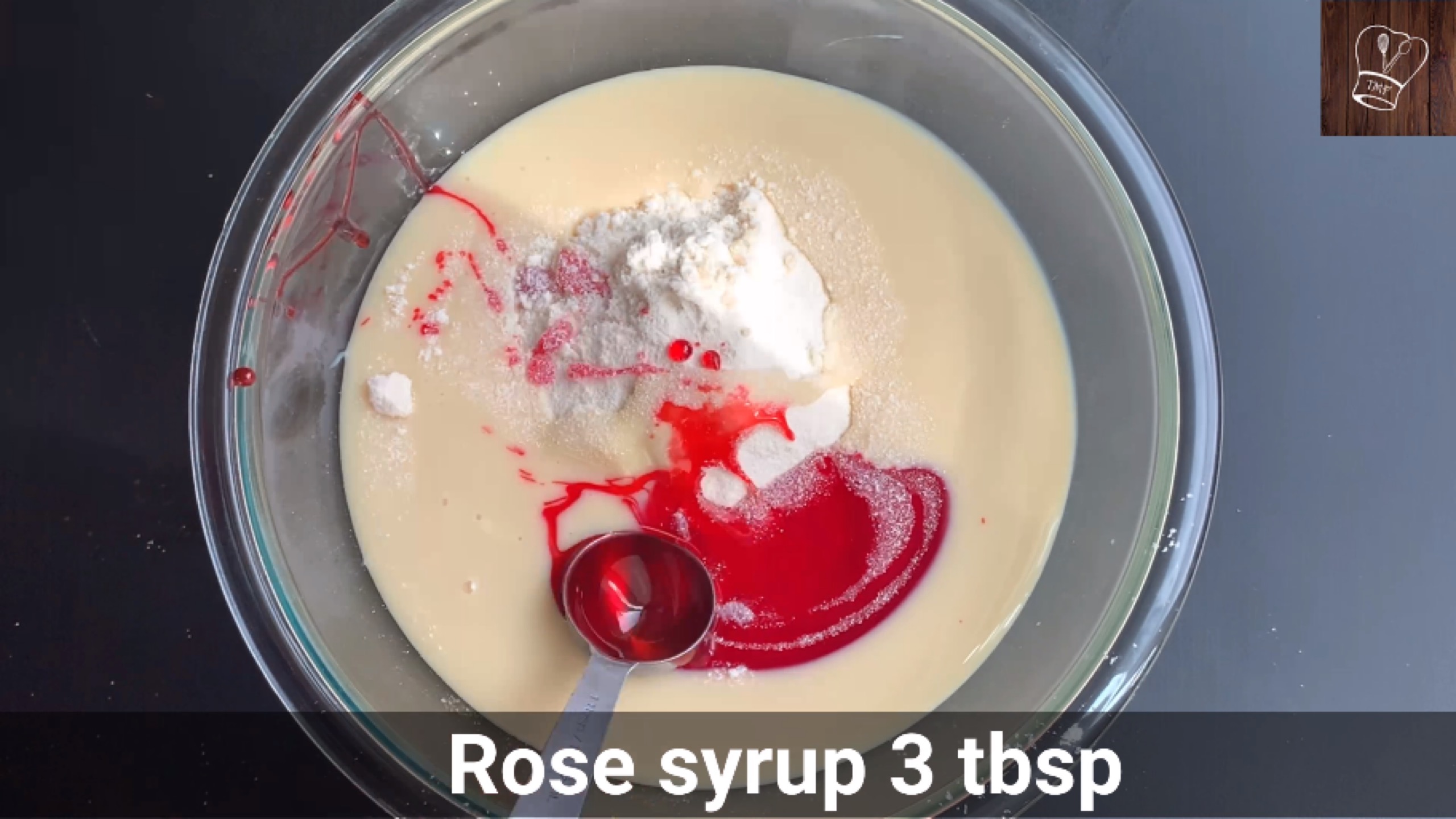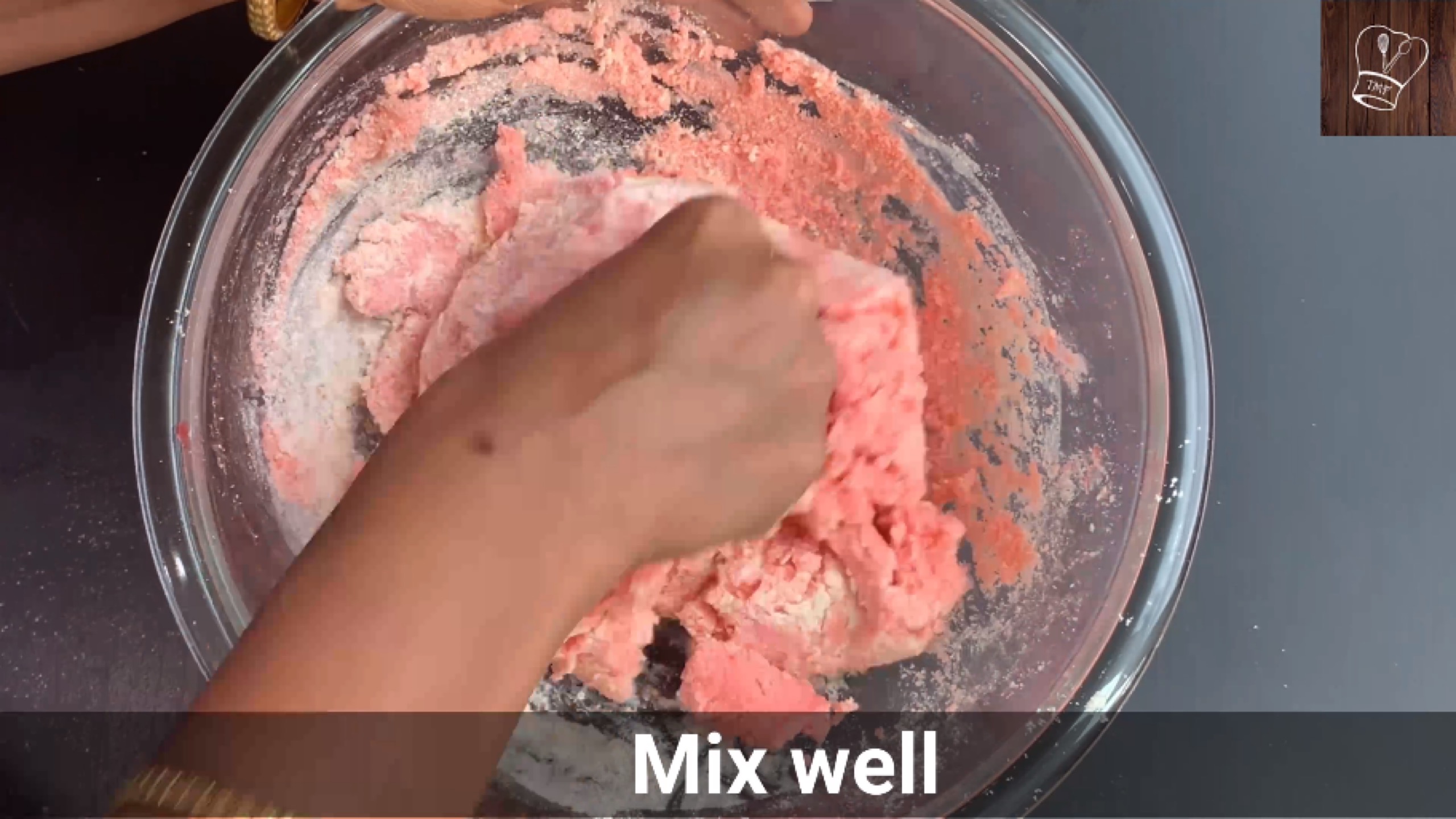 Furthermore, add powdered sugar according to your taste, 1 can of condensed milk, and mix everything well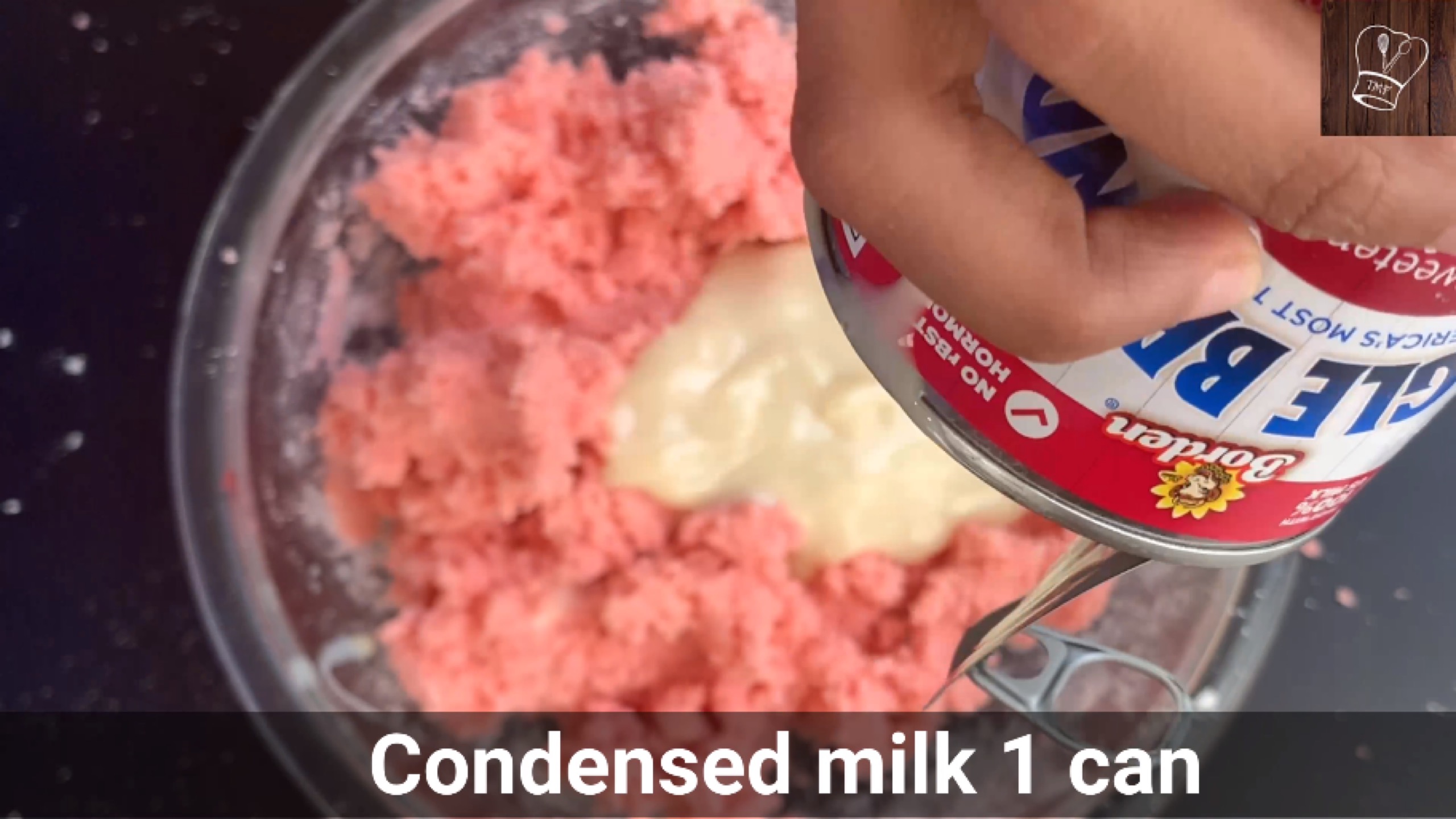 Optionally for strong rose flavor add 1 tablespoon of rose syrup and mix well, burfi mixture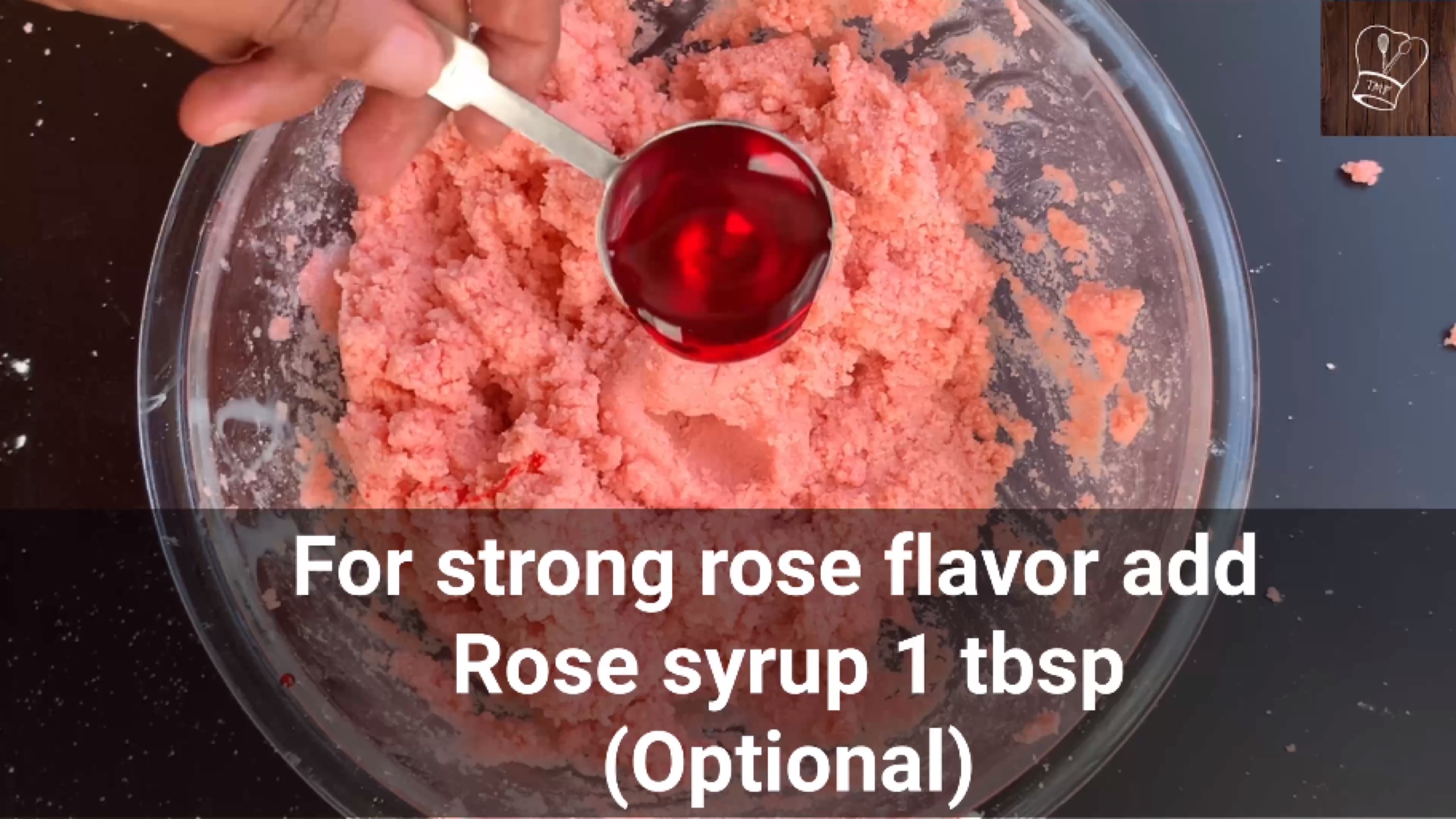 Work in batches take a portion of the mixture, grease your hands with ghee and combine the mixture to form a dough
Place the dough on one side of parchment paper and cover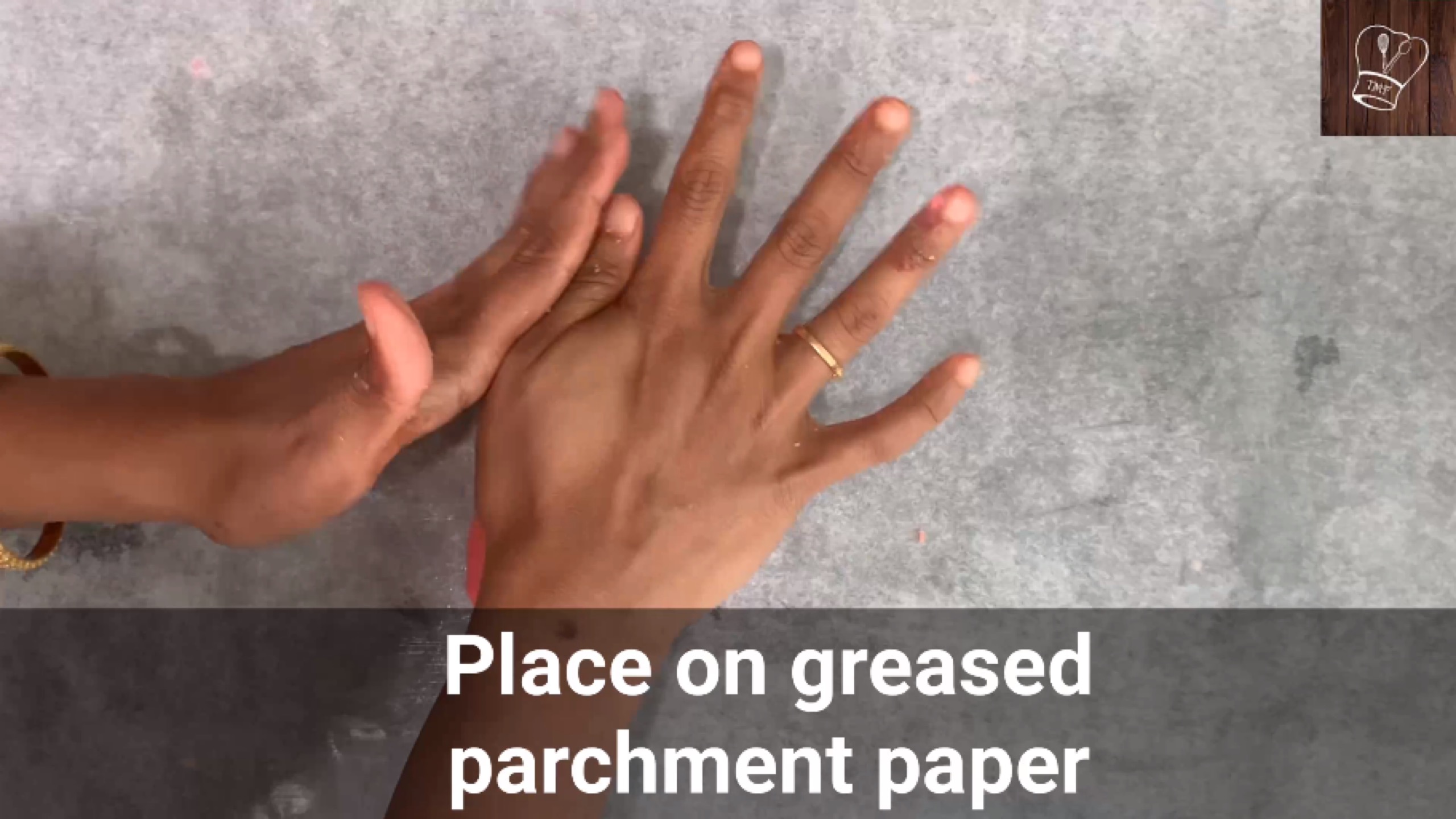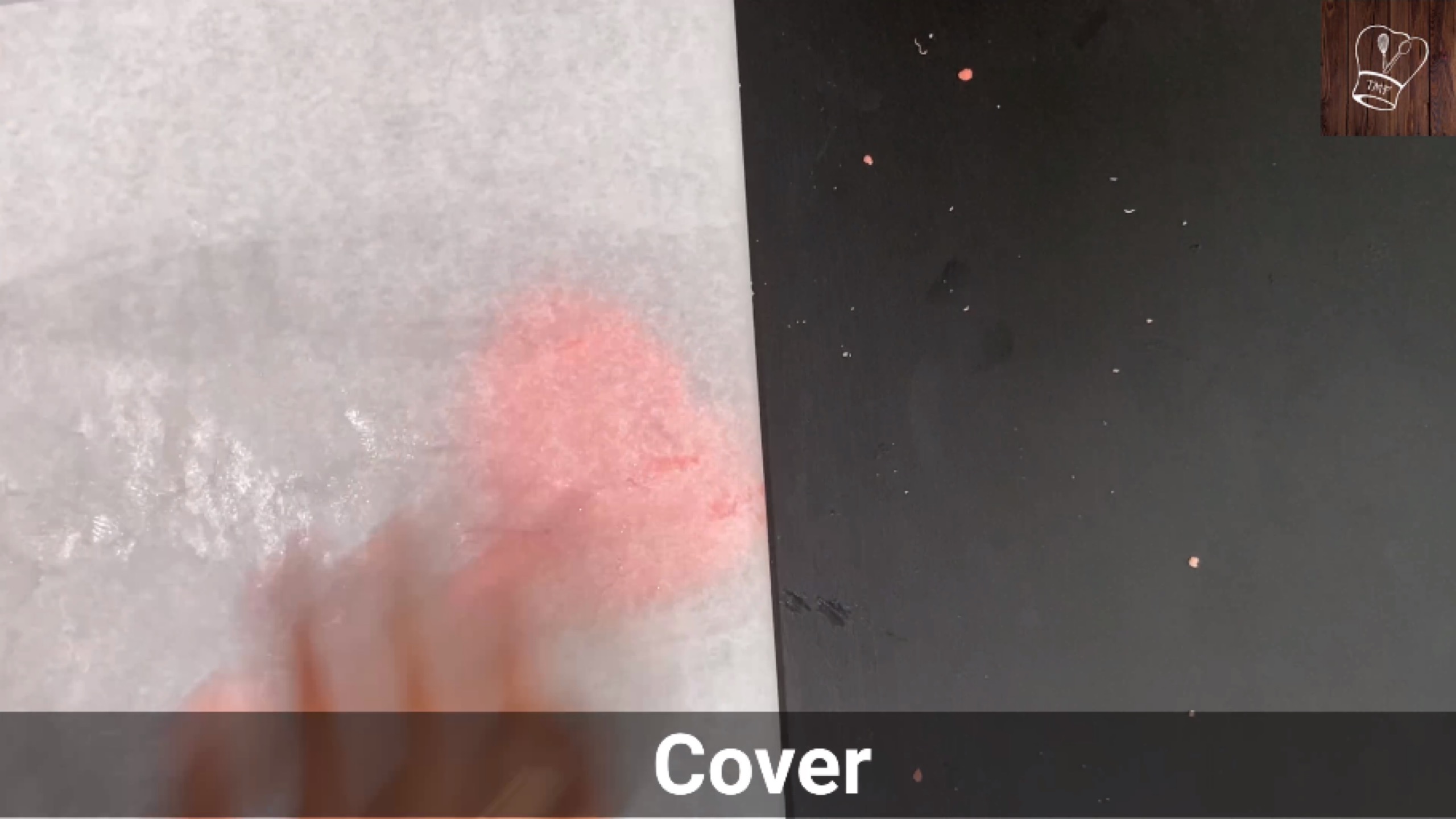 Roll the dough into desired thickness with a chappathi or fondant rolling pin
Cut into burfi with a knife or pizza cutter
Optionally you can make impression with a piping nozzle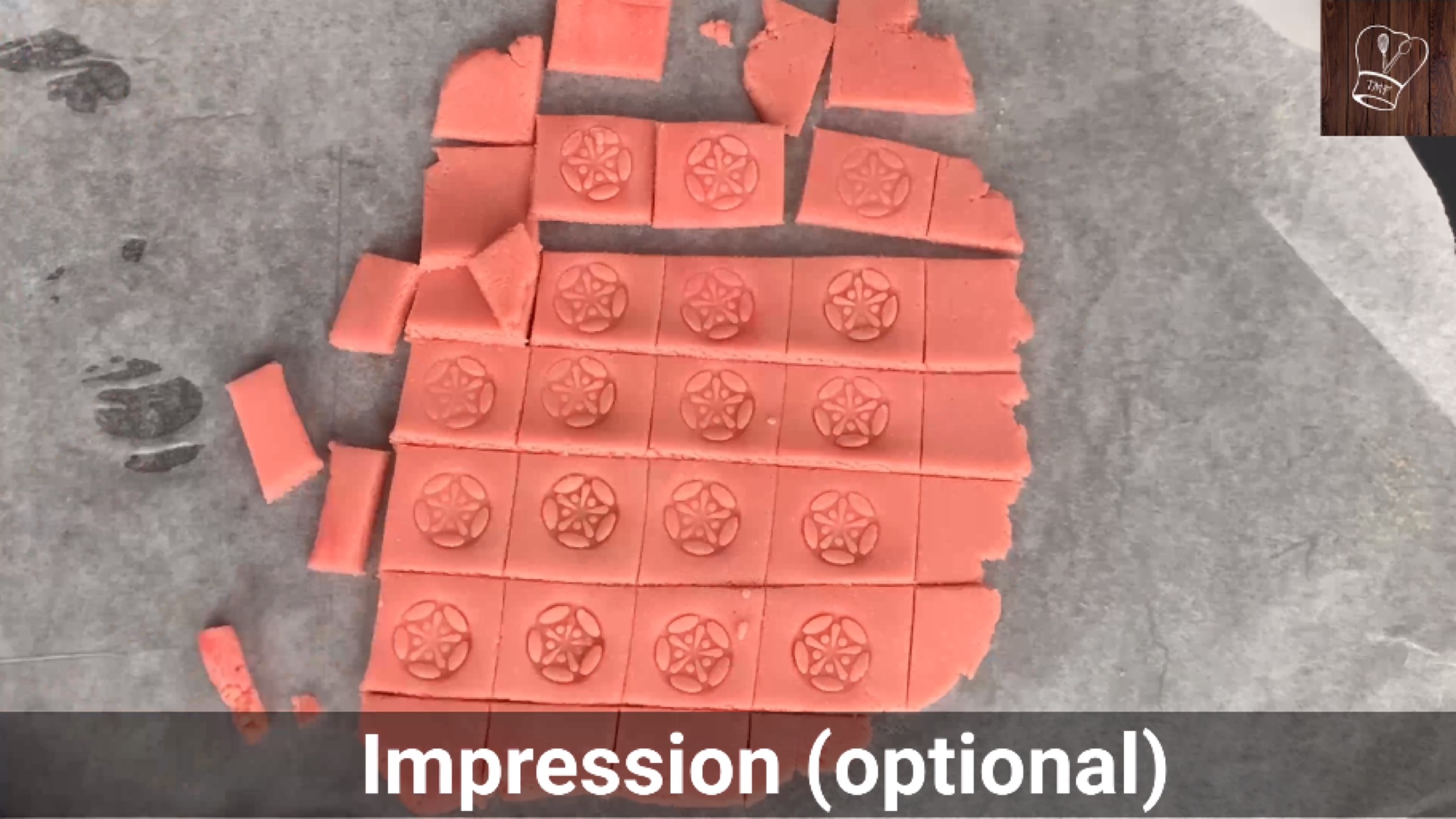 Repeat the same steps for other batches