Crispy Kunukku with leftover Adai batter using paniyaram (appe pan). Tasty after school snacks and perfect way to finish leftover Adai batter.
Kunukku is a traditional South Indian snacks prepared with Adai batter. Usually it is deep fried in oil. To make it helathy here is a version using paniyaram pan.
Normally we make masala paniyaram with left over idly batter, one day one added extra oil it turned out crispy that's when I realized why not a Kunukku in paniyaram stand.
Adai batter is a mixture of rice and various lentils with flavors of ginger and red chillies. With this batter we generally make Adai dosai. Many a time I tend to have batter extra and next day same Adai dosai was boring but instead this Kunukku is a perfect snack with evening coffee.
I make paniyaram pan Kunukku with coconut oil and Kunukku is super crispy if Tasted immediately. Unlike other deep fried snacks this might not good if eaten after a longtime
Adai Paniyaram - Savory Lentils & Rice Balls
Tasty paniyaram with leftover Adai batter
Print
Pin
Comment
Ingredients
Boiled Rice

Boiled Rice used for making Idli/Dosa - 1/4 cup

Raw Rice - 1/4 cup

Moong dal - 1/4 cup

Toor dal - 1/4 cup

Channa dal - 1/8 cup

Onion - 1 finely chopped

Red chillies - 3

Curry leaves few

Ginger - 1/4 teaspoon

Coriander leaves a small bunch

Hing a generous pinch

Oil - 2 tablespoon

salt as needed
Instructions
Soak the rice and the lentils together for about 3 hours

Drain the water, and Grind into course paste along with red chillies and ginger. Add required amount of water

Mix with onion, coriander leaves, curry leaves, hing and salt

If you are making Adai. Refer quinoa Adai

For Kunukku:

Take the fresh batter or leftover batter from the fridge

If you are taking leftover batter from the fridge drain the excess water and take the thick batter

Mix rice flour to the batter. For the above mentioned quantity take approximately around 1/4 cup of rice flour. Batter should become thick after adding rice flour and it should be easily taken in spoon

Heat paniyaram pan. Add coconut oil and add a spoon of batter. Cook one medium heat. After one side is cooked carefully flip. Drizzle some more oil and cook other side

Serve hot with coffee/tea
Notes
Kunukku can be deep fried in oil
Adjust rice flour according to the batter consistency
Ingredients:
Boiled Rice (Boiled Rice used for making Idli/Dosa) - 1/4 cup
Raw Rice - 1/4 cup
Moong dal - 1 tablespoon + 1 teaspoon
Toor dal - 1/3 cup
Channa dal - 2 tablespoon + 1 teaspoon
Onion - 1 finely chopped
Red chillies - 3
Curry leaves few
Ginger - 1/4 teaspoon
Coriander leaves a small bunch
Hing a generous pinch
Oil - 2 tablespoon
salt as needed
Method
Soak the rice and the lentils together for about 3 hours
Drain the water, and Grind into course paste along with red chillies and ginger. Add required amount of water
Mix with onion, coriander leaves, curry leaves, hing and salt
If you are making Adai. Refer quinoa Adai
For Kunukku:
Take the fresh batter or you can also use leftover Adai batter
If you are taking leftover batter from the fridge drain the excess water and take the thick batter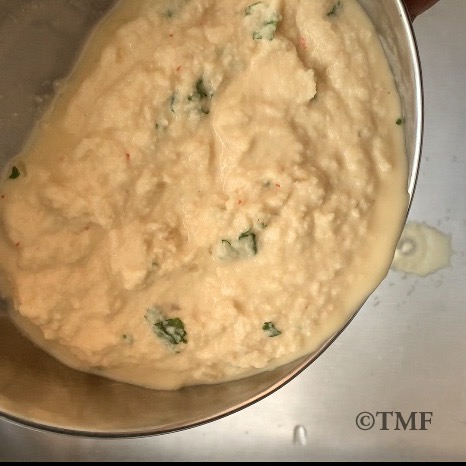 Mix rice flour to the batter. For the above mentioned quantity take approximately around 1/4 cup of rice flour. (I have updated the picture recently and had less quantity of batter so I had added less rice flour)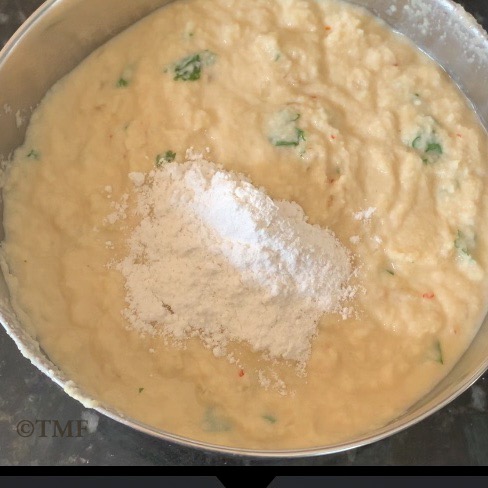 Batter should become thick after adding rice flour (like vadai batter). Spoon consistency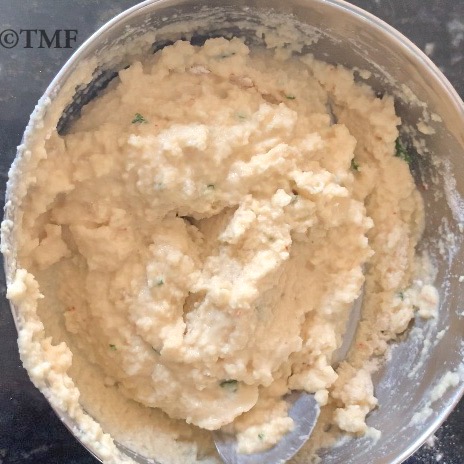 Heat paniyaram pan. Add coconut oil and take a spoon of batter. Drizzle little oil. After one side is cooked carefully flip the Kunukku and press it with spoon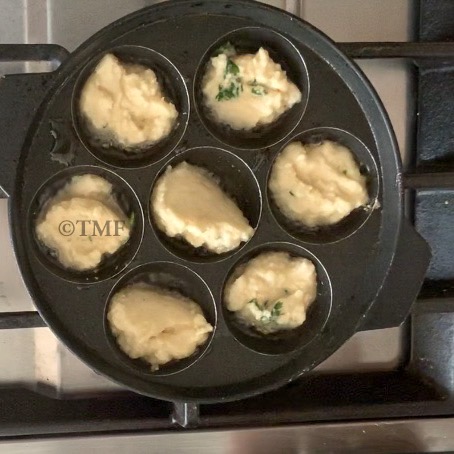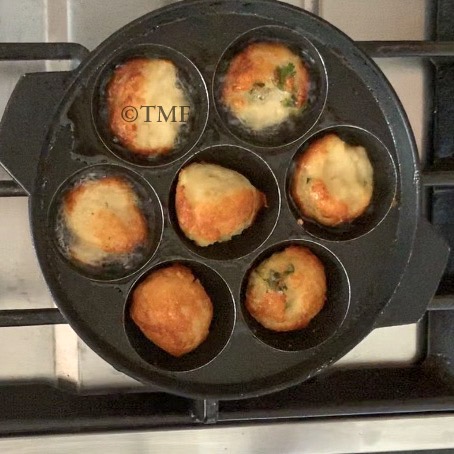 Drizzle some more oil and cook in medium flame. After other side is cooked carefully take it out. Serve hot with coffee/tea