Angaya podi | pathiya samayal podi | postpartum recipe | podi for new mom | post natal food with step-by-step pictures and video recipe. Check out the Angaya podi recipe and if you like the video pls SUBSCRIBE to my channel.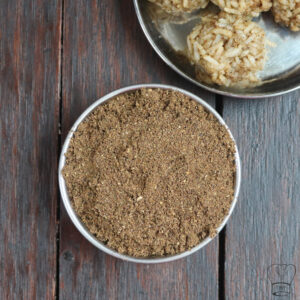 what is Angaya podi?
Angaya podi is a traditional pathiya samayal recipe prepared with manathakali vathal, sundakkai vathal and vepampoo. It is also good for digestion.
should I roast all the ingredients together?
no, you can roast ingredients separately in fact that's the traditional way of preparing Angaya podi. To save time I have roasted ingredients together.
how to roast the ingredients separately?
First roast vepampoo separately then roast both the vathal and finally roast the rest of the ingredients.
can I roast in high flame?
always make sure ingredients are roasted on low- medium flame. Avoid high flame as everything might burn.
Can I skip curry leaves?
yes, curry leaves are optional. You can skip according to your taste
Is thippli a must for the podi?
no, you can skip according to your availability. I got long pepper from amazon.com
tips to make best angaya podi
make sure the ingredients are roasted in low- medium flame
Always roast till vathal crushes into pieces and all other ingredients are golden brown
Avoid high flame
cool the roasted ingredients then grind
if you are planning to make a big batch skip oil for longer shelf life
serve podi with sesame oil/ ghee
podi stays good for a month at room temperature

ingredients
1 + 1/2 tablespoon sundakkai vathal
2 tbsp manathakkali vathal
1 tablespoon vepampoo
1/2 tablespoon coriander seeds
1/4 teaspoon omam | carom seeds
1 arisi thippili
3/4 teaspoon pepper
1 kandathippili
1/2 teaspoon cumin seeds
Fenugreek seeds few
required salt
1/2 teaspoon ginger powder
how to make Angaya podi with step-by-step pictures
Add oil to a pan and heat on medium flame flame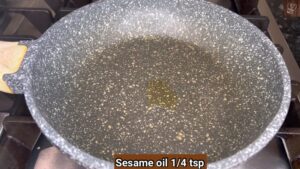 when oil turns hot add both vathal; mix well and roast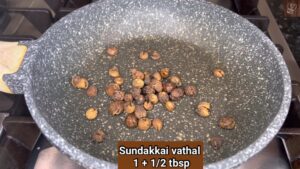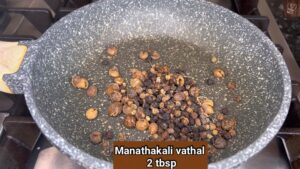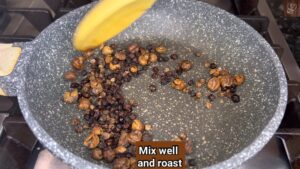 vathal starts to change color, add curry leaves and saute for 30 seconds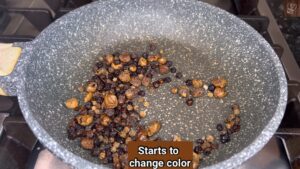 Furthermore, add vepampoo, fenugreek seeds, arisi thippili, kandathippili, coriander seeds, ajwain, pepper, and roast till they turn aromatic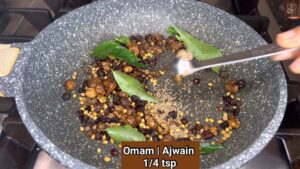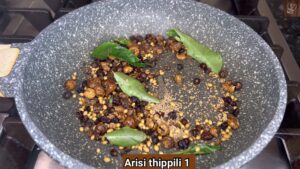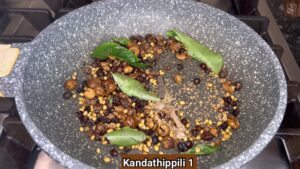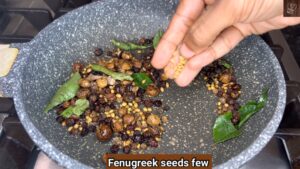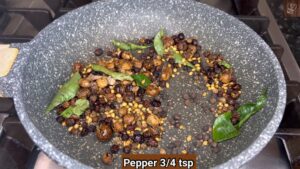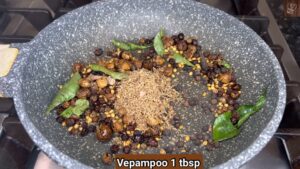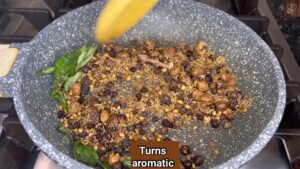 Furthermore, add cumin seeds; mix well and roast till everything gets roasted
turn off the stove and add ginger powder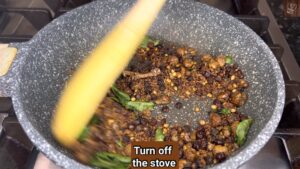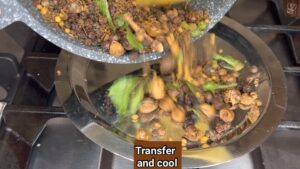 add the required salt and grind the powder. Serve with sesame oil or ghee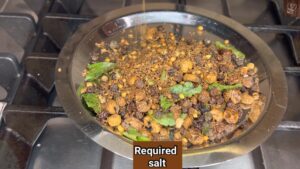 Ingredients
1

+ 1/2 tablespoon sundakkai vathal

2

tablespoon

manathakkali vathal

1

tablespoon

vepampoo

1/2

tablespoon

coriander seeds

1/4

teaspoon

omam | carom seeds

1

arisi thippili

3/4

teaspoon

pepper

1

kandathippili

1/2

teaspoon

cumin seeds

required salt

1/2

teaspoon

ginger powder

Few

fenugreek seeds
Instructions
Add oil to a pan and heat on medium flame flame

when oil turns hot add both vathal; mix well and roast

vathal starts to change color, add curry leaves and saute for 30 seconds

Furthermore, add vepampoo, coriander seeds, fenugreek seeds, arisi thippli, kandathippli, ajwain, pepper, and roast till they turns aromatic

Furthermore, add cumin seeds; mix well and roast till everything gets roasted

turn off the stove and add ginger powder

trasnfer and let it cool

add the required salt and grind the powder. Serve with sesame oil or ghee
Video
Notes
You, can roast ingredients separately in fact that's the traditional way of preparing Angaya podi. To save time I have roasted ingredients together
curry leaves are optional. You can skip according to your taste
no, you can skip according to your availability. I got long pepper from amazon.com
tips to make best angaya podi
make sure the ingredients are roasted in low- medium flame
Always roast till vathal crushes into pieces and all other ingredients are golden brown
Avoid high flame
cool the roasted ingredients then grind
if you are planning to make a big batch skip oil for longer shelf life
serve podi with sesame oil/ ghee
podi stays good for a month at room temperature