Ashoka halwa recipe | Asoka halwa recipe | Pasi paruppu halwa | Thiruvaiyaru Halwa | Payatham Paruppu halwa | dessert dishes Indian | Indian sweet | Indian sweet treats | instant Indian sweets | Indian dessert recipes | Indian dessert recipes easy | festival sweets | Diwali sweet recipe | Deepavali sweets | South Indians sweet recipe | traditional Indian sweets | Thiruvaiyaeu special sweet | halwa recipe | Indian halwa recipe | best Indian sweets with step by step pictures and video recipe. Check out the Thiruvaiyaru Halwa in Tamil and Thiruvaiyaru Halwa in English. If you like the video pls SUBSCRIBE to my channel.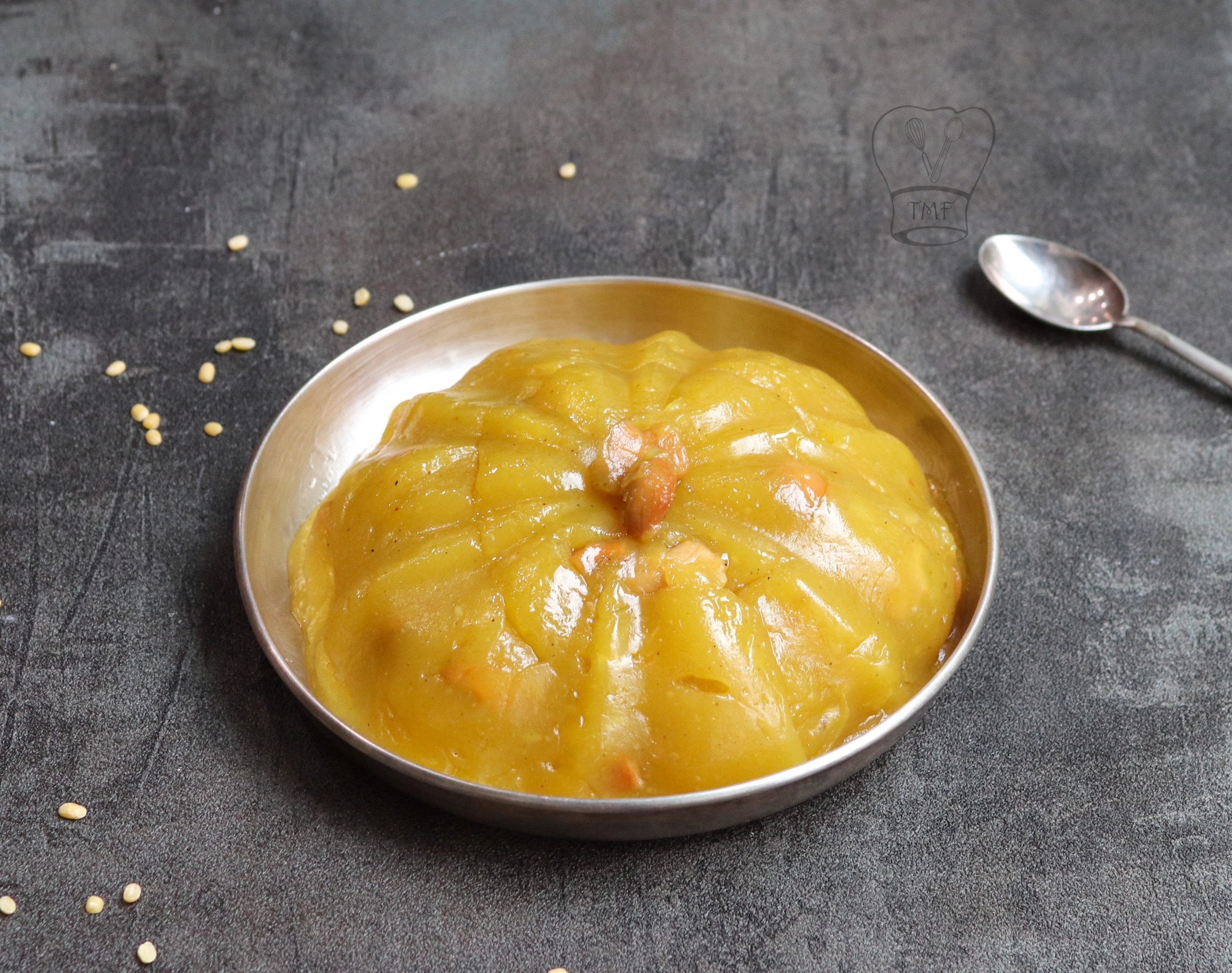 Ashoka halwa recipe | Asoka halwa recipe | Pasi paruppu halwa | Thiruvaiyaru Halwa | payatham Paruppu halwa is a very traditional south Indian sweet (dessert) recipe it is widely popular in Tanjavur (especially in Thiruvaiyaru) and many parts in the rest of Tamil Nadu. Ashoka halwa is also called Thiruvaiyaru Halwa. This is one of the popular sweets that is served in most of the Tamil brahmin weddings, feasts, special occasions, etc.. Halwa melts in the mouth, is glossy, extremely smooth, and addictively sweet.
Glossy texture Halwa
Like Tirunelveli halwa, Ashoka halwa has a nice glossy texture which is my fav part of this halwa. To get a perfect glossy smooth halwa we need to cook for a long time so always use a heavy-bottomed pan for Ashoka Halwa. Slow cooking is key for perfect halwa.
Should I always serve the halwa hot?
We have added a lot of ghee for halwa so as the halwa cools down, the ghee would solidify and may turn hard. It is always recommended to warm the halwa before serving for the perfect texture.
Can I add food color to my halwa?
Yes, you can add orange food color to the Halwa. I have used a pinch of turmeric powder and saffron. Though it is not usual I have done that to avoid food color.
Can I cook wheat flour along with Moong dal and sugar?
No, always add wheat flour after the sugar is well melted. If you cook wheat flour before sugar has melted the halwa will become fluid and it will take extra time to cook the halwa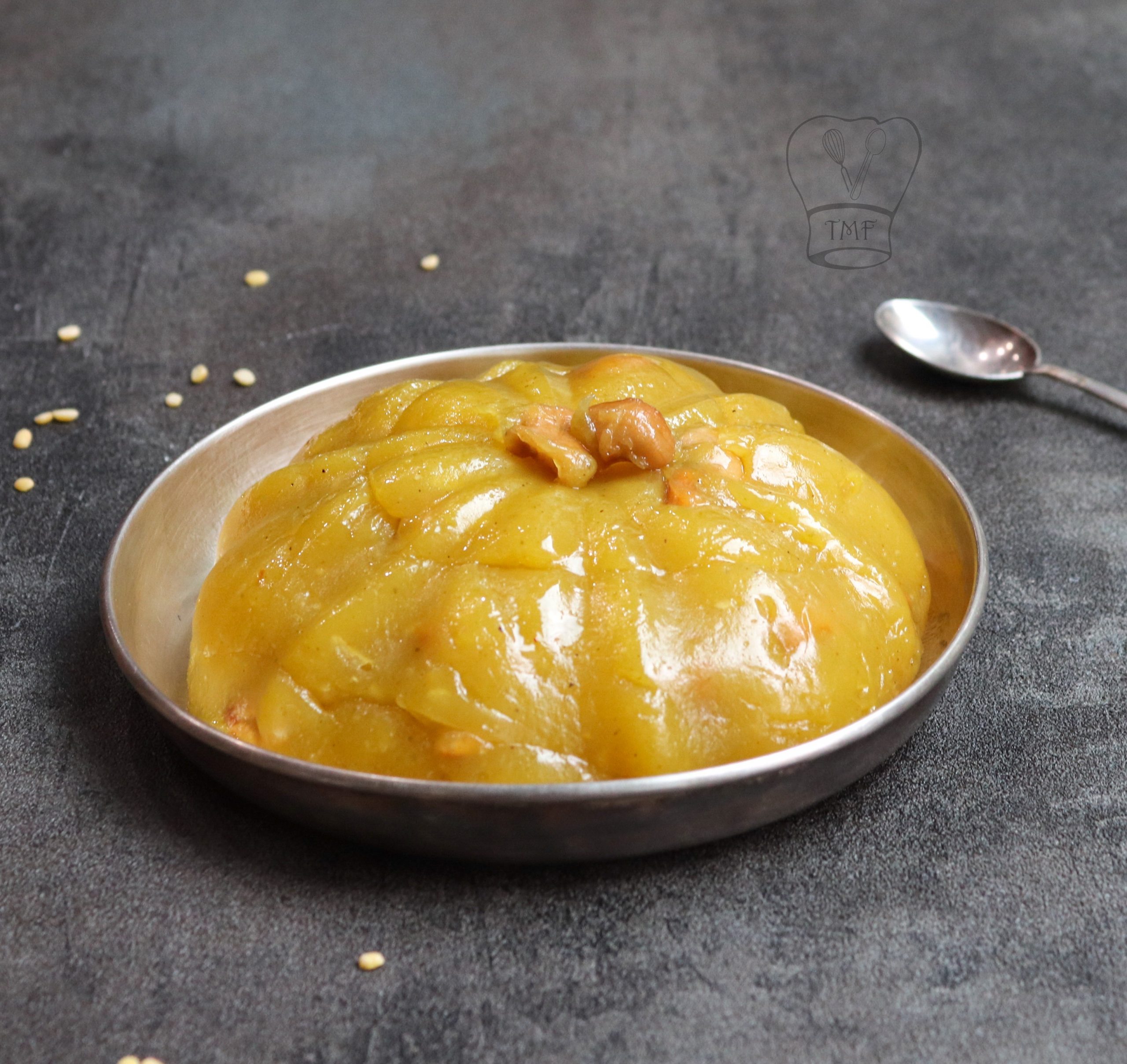 Ingredients
3/4

cup

Moong dal

1

+ 3/4 cup Sugar

1/2

+ 2 tablespoon cup Ghee

2

tablespoon

Wheat flour

1/2

teaspoon

Cardamom powder

10

Cashew nuts
Instructions
Wash moong dal well and drain the water

In a cooker separator take dal, 1/8 teaspoon of turmeric powder, 2+ 1/4 cup of water; soak did at least 30 minutes

After the pressure releases naturally mix it well

Pulse the dal once in a hand mixer or mixie jar

In a small pan add ghee and cashew and sauté till they turn golden brown; keep aside

In the same pan add 2 tablespoon ghee and warm the ghee; turn off the flame and add wheat flour

Mix well and keep aside

In a heavy-bottomed add pulsed dal and sugar, add 2 tablespoon of ghee

Turn on the stove on low flame and mix well

After the dal is well blended with sugar increase the flame to medium

Add ghee little by little; mix well and cook

Furthermore, add a pinch of saffron; mix and cook

At one stage halwa thickens up and turns transparent

Add wheat flour and mix well

Add sautéed cashews, cardamom powder and mix well; continue cooking

Finish adding all the ghee, I added an extra 2 tbsp

Cook till the halwa starts leaving the pan and the ghee oozes out. Halwa turns glossy, switch off
Video
Notes
You can use orange food color or food color of choice or make it plain without adding color
Adjust the sugar according to your taste. Use 1 + 1/2 cup if you prefer the subtle sweetness
Always make sure Dal is mashed well. Grind the dal for best halwa texture
If the dal is not cooked well then halwa won't turn smoothly, so make sure the dal is cooked well
Depending on the Dal you use, ghee quantity may vary
You can use maida instead of wheat flour and you can use up to 1/4 cup of wheat flour if preferred
If you feel the amount of ghee used is a lot you can use 3 - 4 tablespoon and make halwa but in our home, we like the halwa texture with this amount of ghee
Ghee turns frosted and turns into a grainy texture after cooling down so always warm the halwa before serving
Ingredients:
3/4 cup Moong dal
1 + 3/4 cup Sugar
1/2 + 2 tablespoon cup ghee
2 tablespoon Wheat flour
1/2 teaspoon Cardamom powder
10 Cashew nuts
How to make Ashoka halwa with step by step pictures:
Wash moong dal well and drain the water

In a cooker separator take dal, 1/8 teaspoon of turmeric powder, 2+ 1/4 cup of water; soak did at least 30 minutes

Pressure cook for 3-4 whistles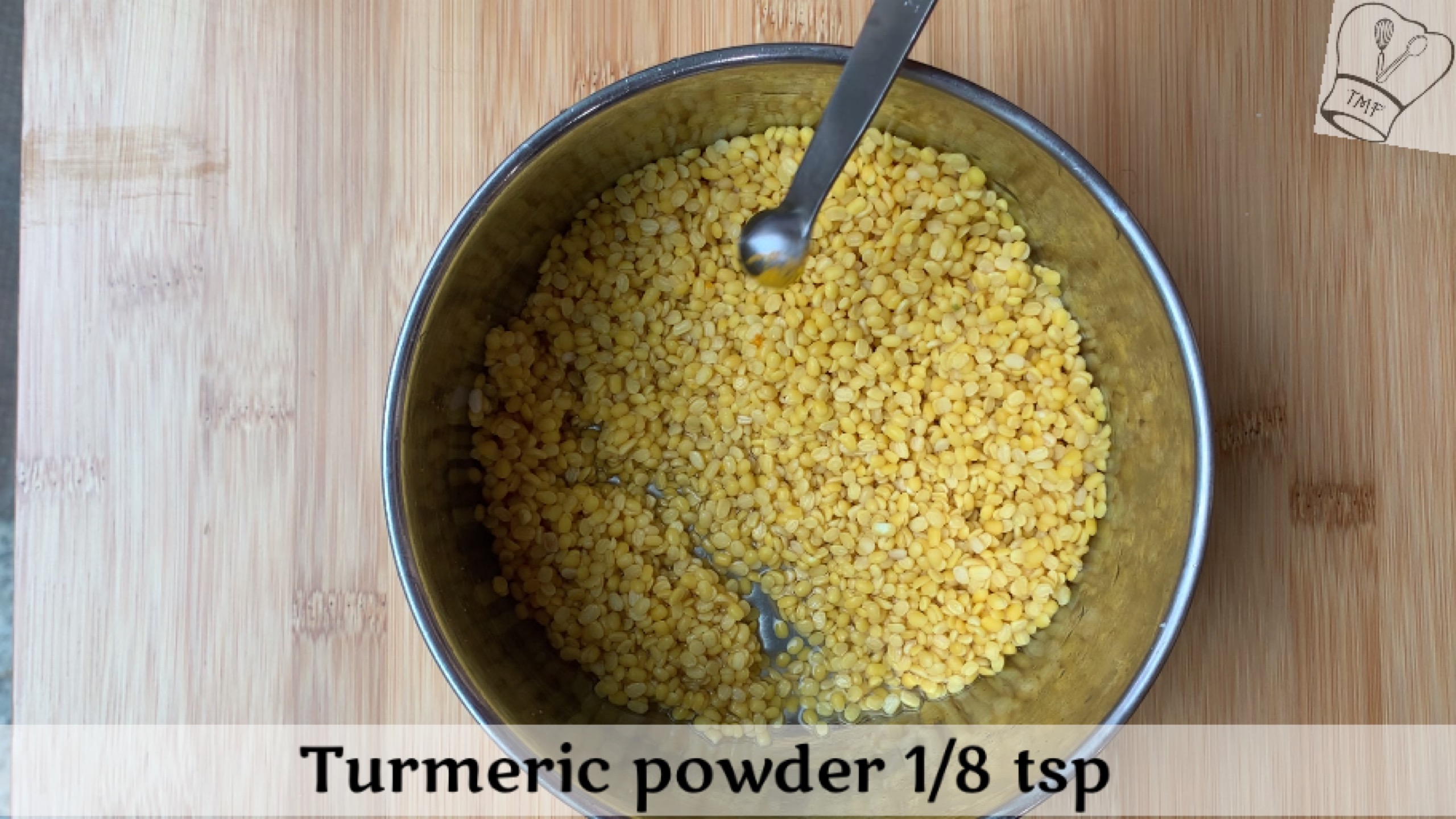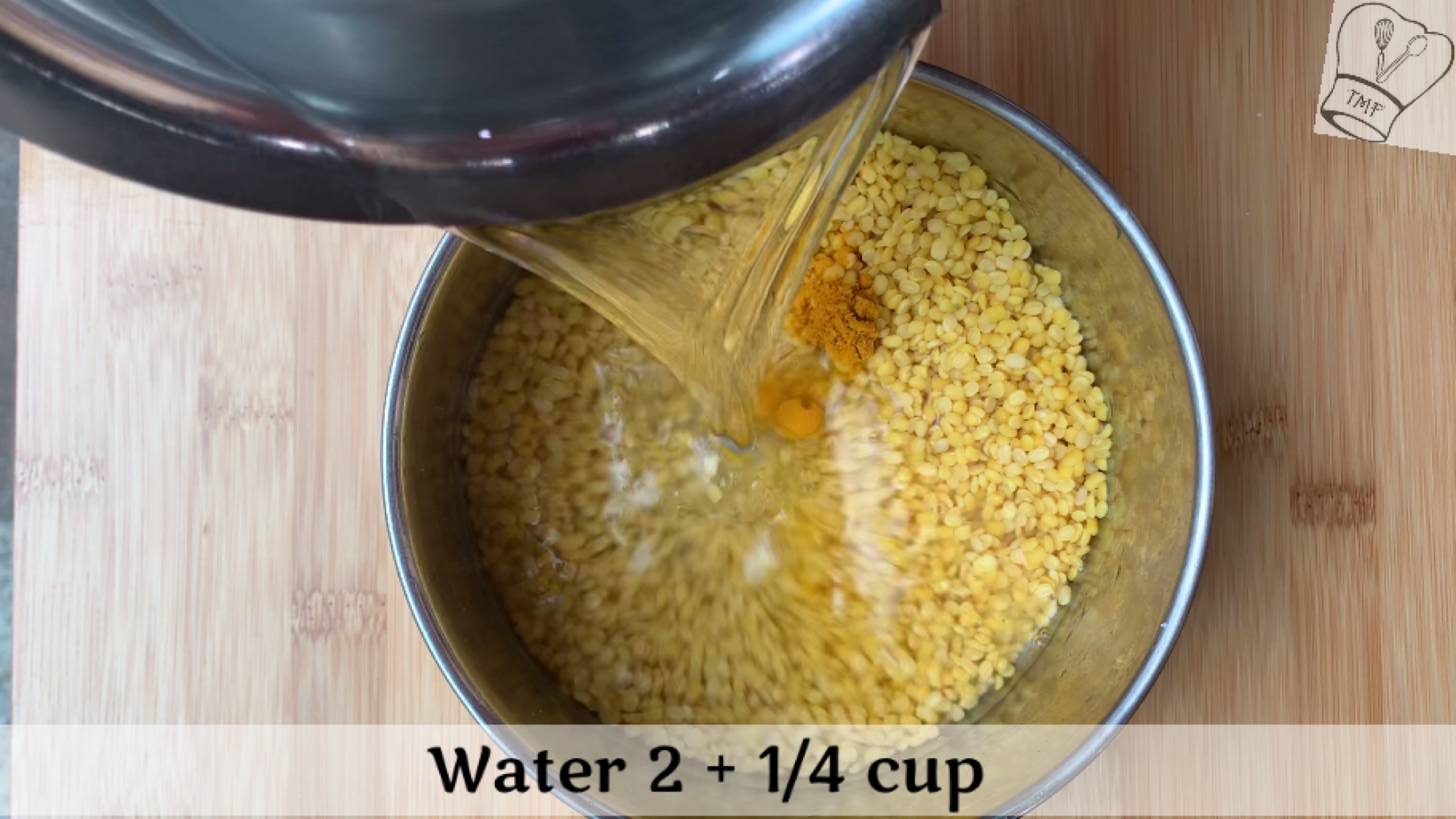 After the pressure releases naturally mix it well
Pulse the dal once in a hand mixer or mixie jar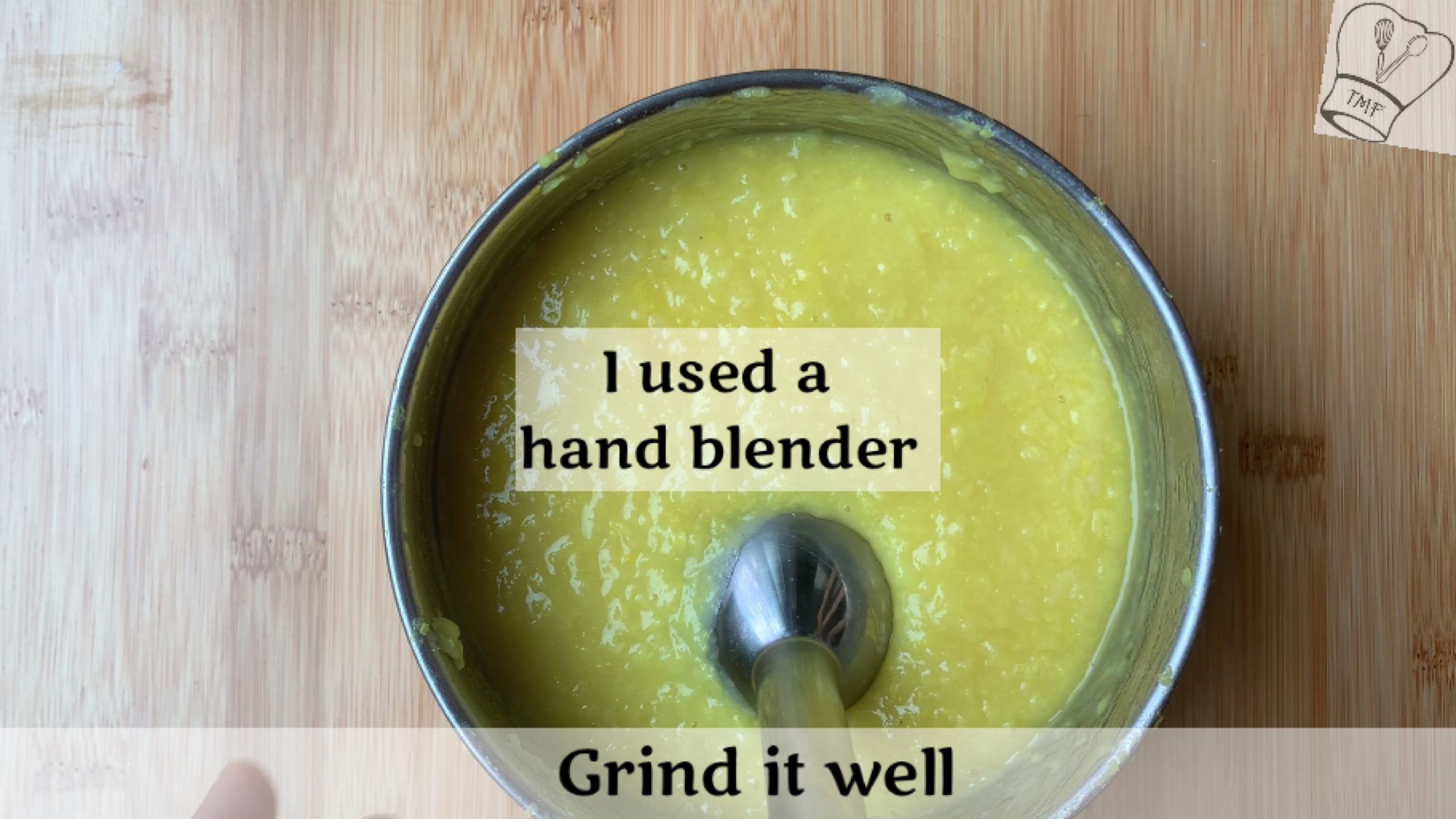 In a small pan add ghee and cashew and sauté till they turn golden brown; keep aside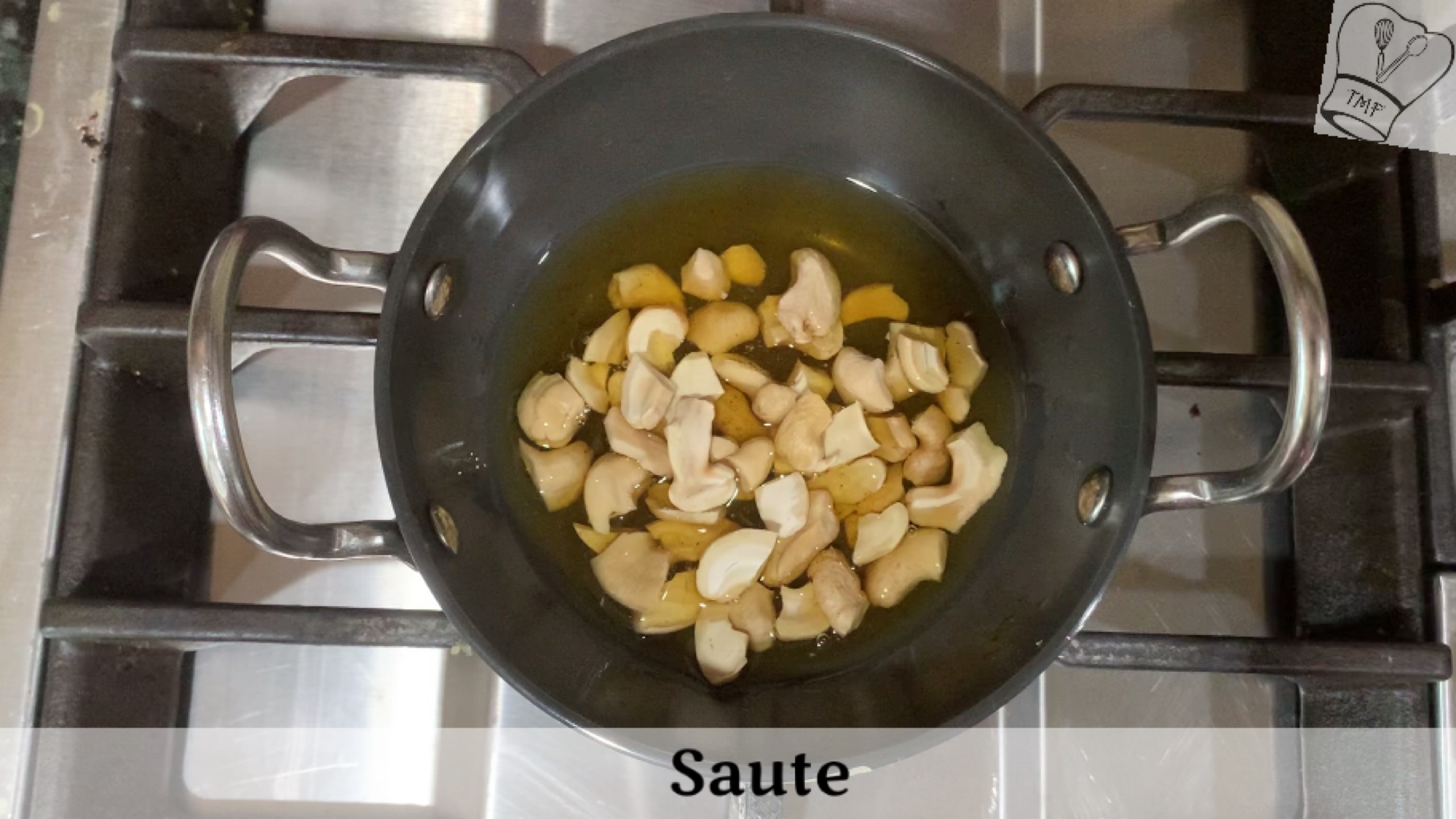 In the same pan add 2 tablespoon ghee and warm the ghee; turn off the flame and add wheat flour
Mix well and keep aside
In a heavy-bottomed add pulsed dal and sugar, add 2 tablespoon of ghee
Turn on the stove on low flame and mix well
After the dal is well blended with sugar increase the flame to medium
Add ghee little by little and mix well and cook
Furthermore, add a pinch of saffron; mix and cook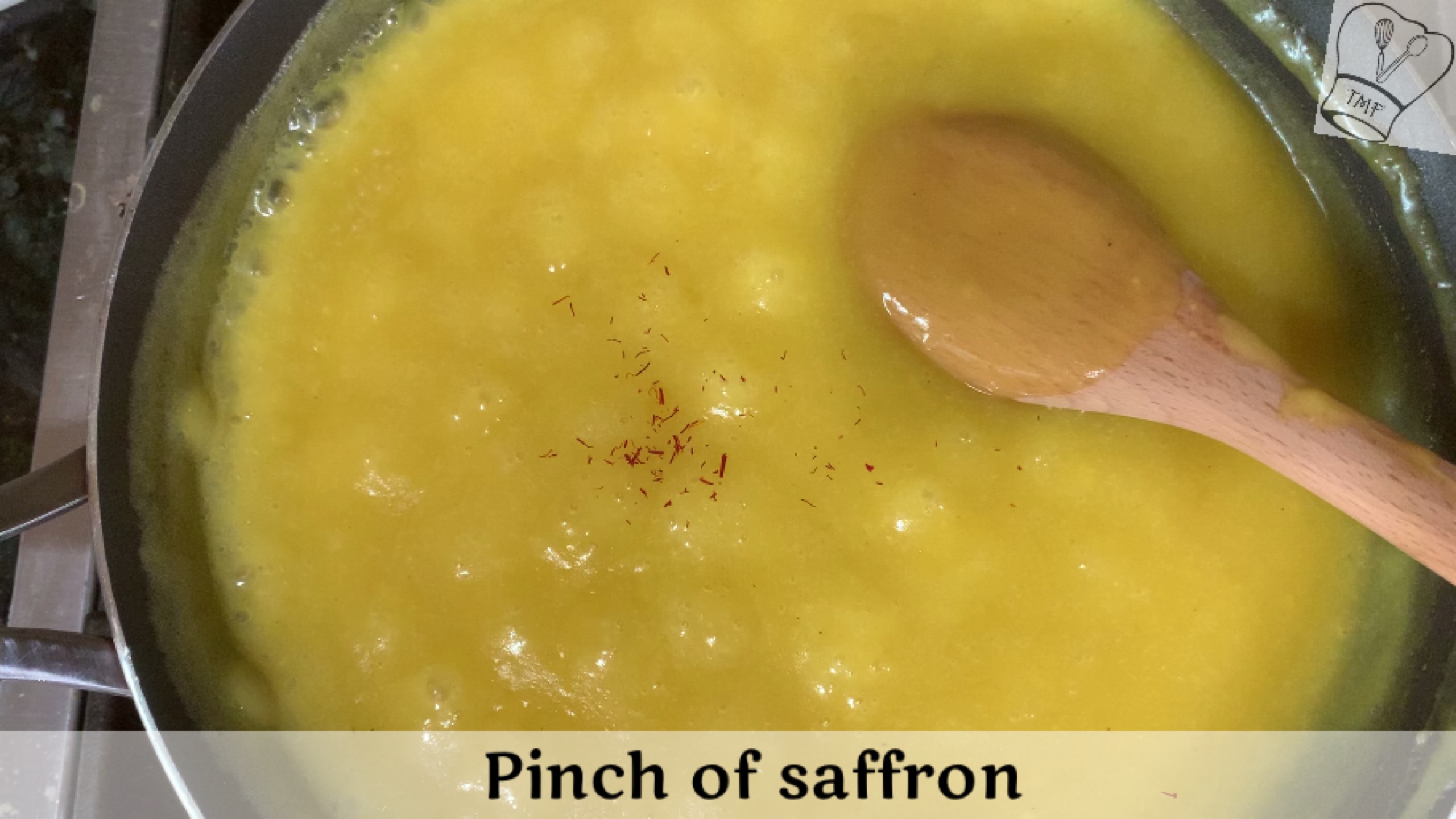 At one stage halwa thickens up and turns transparent
Add wheat flour and mix well
Add sautéed cashews, cardamom powder and mix well; continue cooking
Finish adding all the ghee, I added an extra 2 tbsp
Cook till the halwa starts leaving the pan and the ghee oozes out. Halwa turns glossy, switch off