Tirunelveli Halwa | Godhumai halwa | Gothumai halwa | halwa recipe with step-by-step pictures and video recipe. Check out the tirunelveli halwa recipe and if you like the video pls SUBSCRIBE to my channel.
Tirunelveli Halwa | Godhumai halwa | Gothumai halwa | halwa recipe is a tasty traditional South Indian sweet prepared with wheat flour. This delicious sweet is perfect to try for this Diwali.
During my childhood days I was surprised when I tasted Tirunelveli halwa for the first time. I knew there is place in south India called Tirunelveli and was surprised when a family friend uncle got that from his hometown. He called it "Iruttu kadai halwa".
In home Amma generally makes Carrot/beetroot halwa - this was different and when I took a spoon it just scooped out of the spoon. I got so exited and I don't even remember how many rounds I had that day. I still remember how I used to wait for that uncle to visit so that I can taste halwa.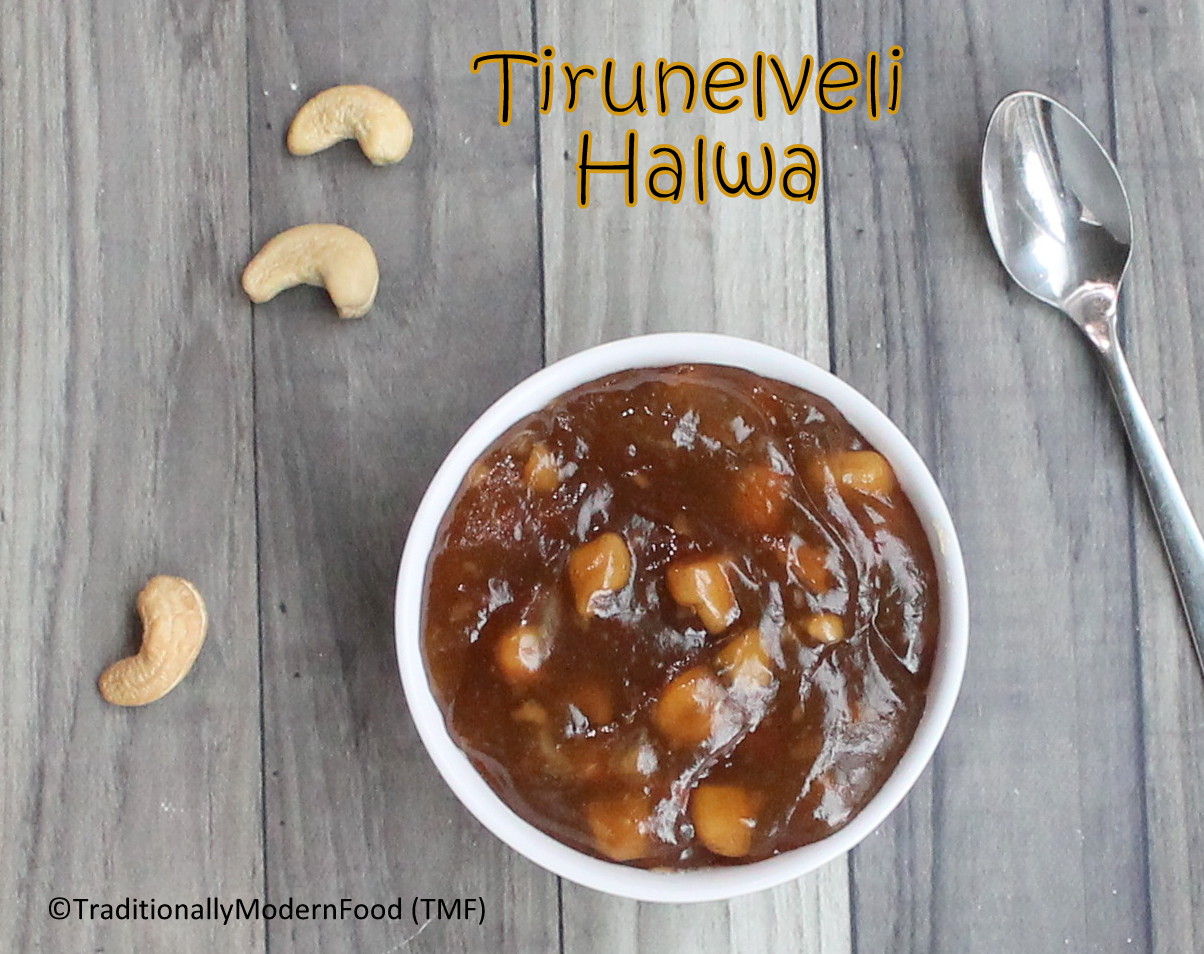 Those days It was all about toys and food. Years passed, lots of things changed but still my love for this halwa never changed. After marriage once when I was talking to my Mother in law I was telling her about my love for halwa and she said she will make it for me. Kid in me was all excited to hear it. The day when she was making I couldn't hold my temptation was rushing to the kitchen every now and then to see if it done.
First time when I saw her doing it, I was little hesitant to try it out myself. Since I had someone making it for me I never had an urge to try alone.
After we came to US when my MIL came to visit us, I was all standing next to her and it was not that difficult to make it. Infact no-string consistency and I felt it was made super easy.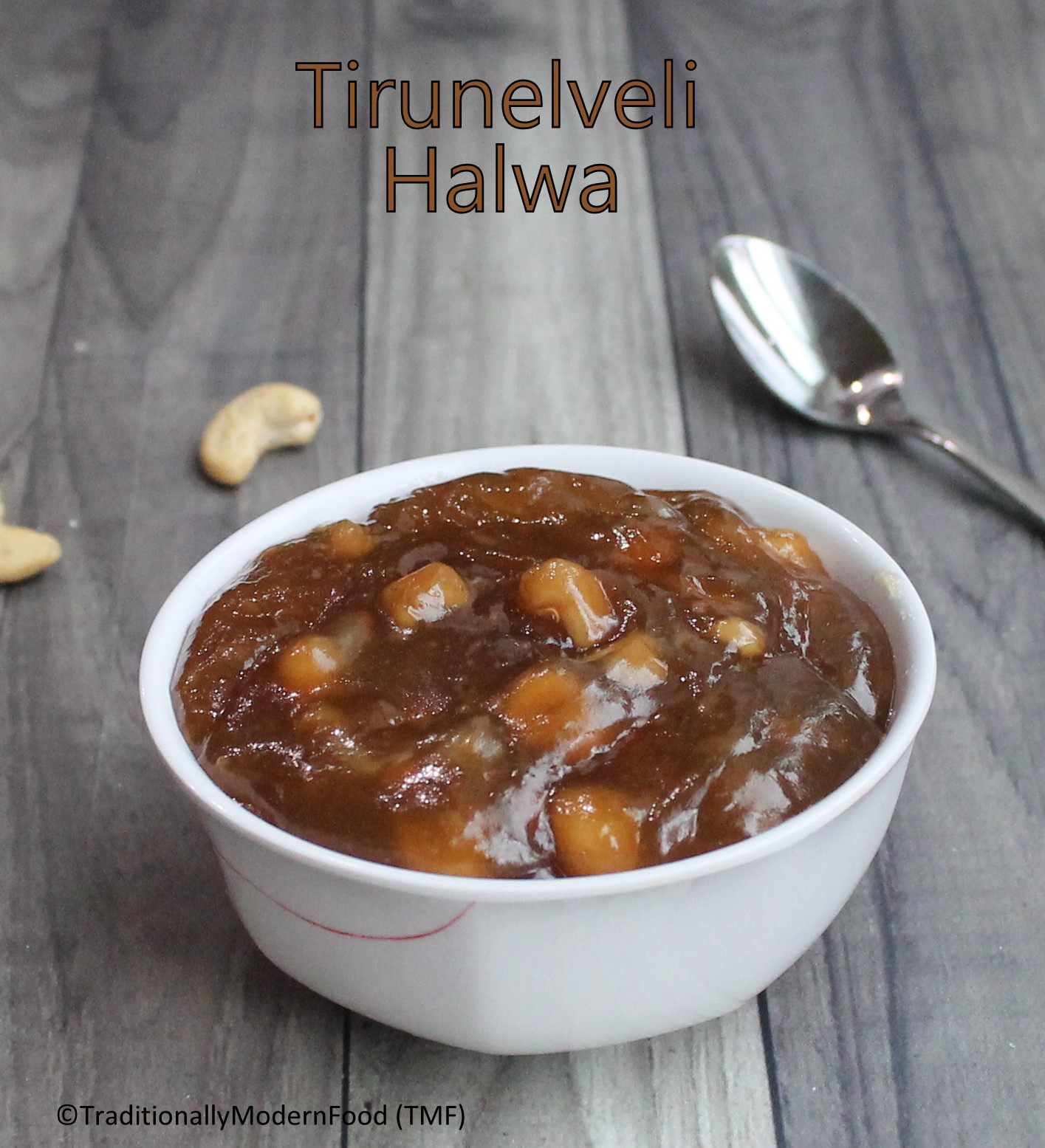 For a quick 10 minutes sweet try Almond halwa
Halwa stays good for weeks but usually it won't last longer in our home. Everything was cooked together. Few stir now and then and halwa is done.
How easy is that. If you are looking for some tasty sweet for this Diwali this Gothumai halwa is one must try recipe.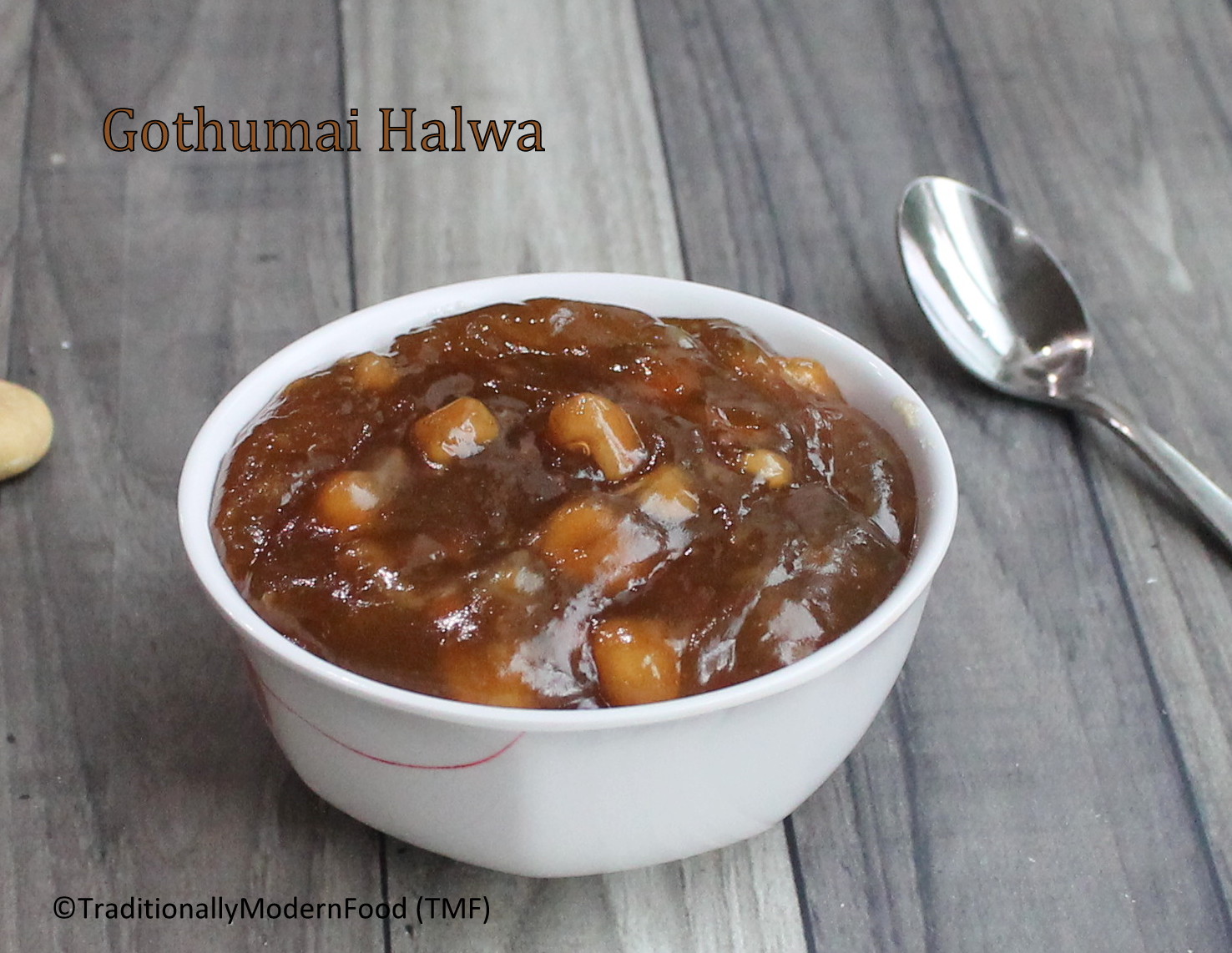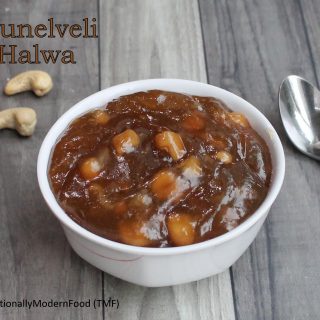 Ingredients
For dough
Wheat flour - 1 cup

Water - 1/3 cup + 1 tbsp
For halwa
Water - 5 cups

Sugar - 2 cup + 1/2 cup + 2 tbsp

Oil - 1/4 cup

Ghee - 1 cup + 1 tbsp

Cashew - 3 tbsp
Instructions
In a wide bowl mix wheat flour and 1/3 cup + 1 tablespoon of water and make a pliable dough

Press the dough and add 5 cups of water; Keep it aside for 3 hours

After 3 hours squeeze the dough well with hand

Filter the wheat milk in colander and discard the wheat flour paste

Filter the wheat milk again and keep it aside

In a wide heavy bottomed pan add 3 tablespoon of ghee and add cashew; sauté till the cashew is golden brown

Add wheat milk and stir it once in a while. Cook in medium flame

Once the wheat milk start thickening add 2 cup + 1/2 cup sugar and mix well. Continue cooking

In a mean time add 1 tablespoon of ghee and 2 tablespoon of sugar in. Separate pan and cook till the sugar caramelize

Add it to the wheat milk

Mix well. Add oil and ghee alternatively to the halwa and mix well

Cook till the halwa thickens and comes as a whole mass leaving the pan

By that time finish adding 1/4 cup of oil and 3/4 cup of ghee

Once the halwa stage comes together as a mass leaving the pan, add one tablespoon of ghee and mix well. Switch off

After the halwa cools down transfer it to a dry container and enjoy
Video
Notes
Make a pliable dough then add water to soak
Always soak the dough for at least 3 hours before extracting the wheat milk
Squeeze the dough well and extract the wheat milk
Strain the wheat milk in a colander two times then make halwa
Caramelizing sugar gives a nice color to the halwa, don't skip it
Add sugar only after the halwa starts thickening
Avoid pouring a specified quantity of oil and ghee at one shot, gradually add oil and ghee alternatively, and prepare halwa
Cook till halwa turns non-sticky
Cool the halwa then store it
Halwa stays good at room temperature
Ingredients:
For dough
Wheat flour - 1 cup
Water - 1/3 cup + 1 tbsp
For halwa
Water - 5 cups
Sugar - 2 cup + 1/2 cup + 2 tbsp
Oil - 1/4 cup
Ghee - 1 cup + 1 tbsp
Cashew - 3 tbsp
Method:
In a wide bowl mix wheat flour and 1/3 cup + 1 tablespoon of water and make a pliable dough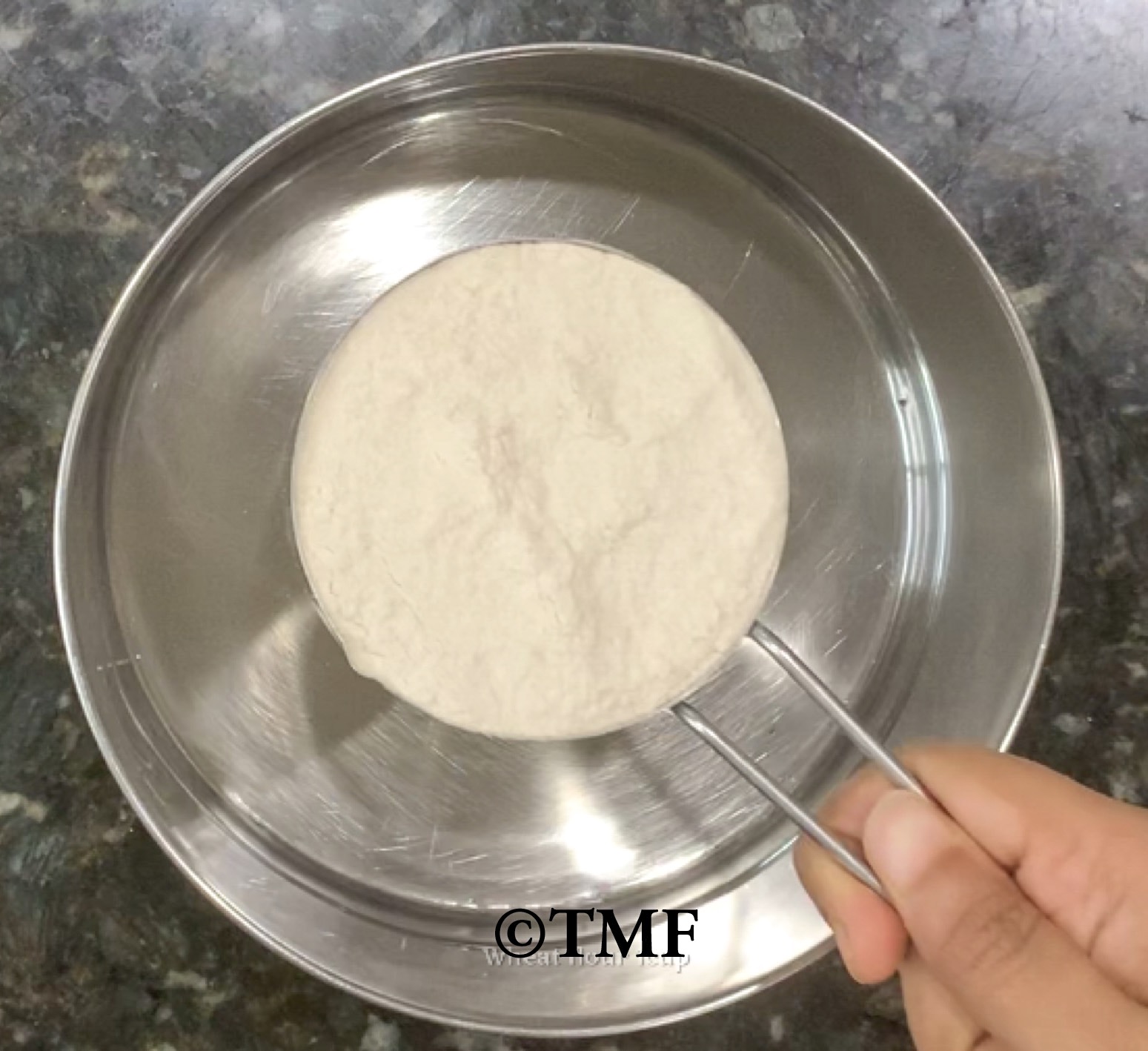 Press the dough and add 5 cups of water; Keep it aside for 3 hours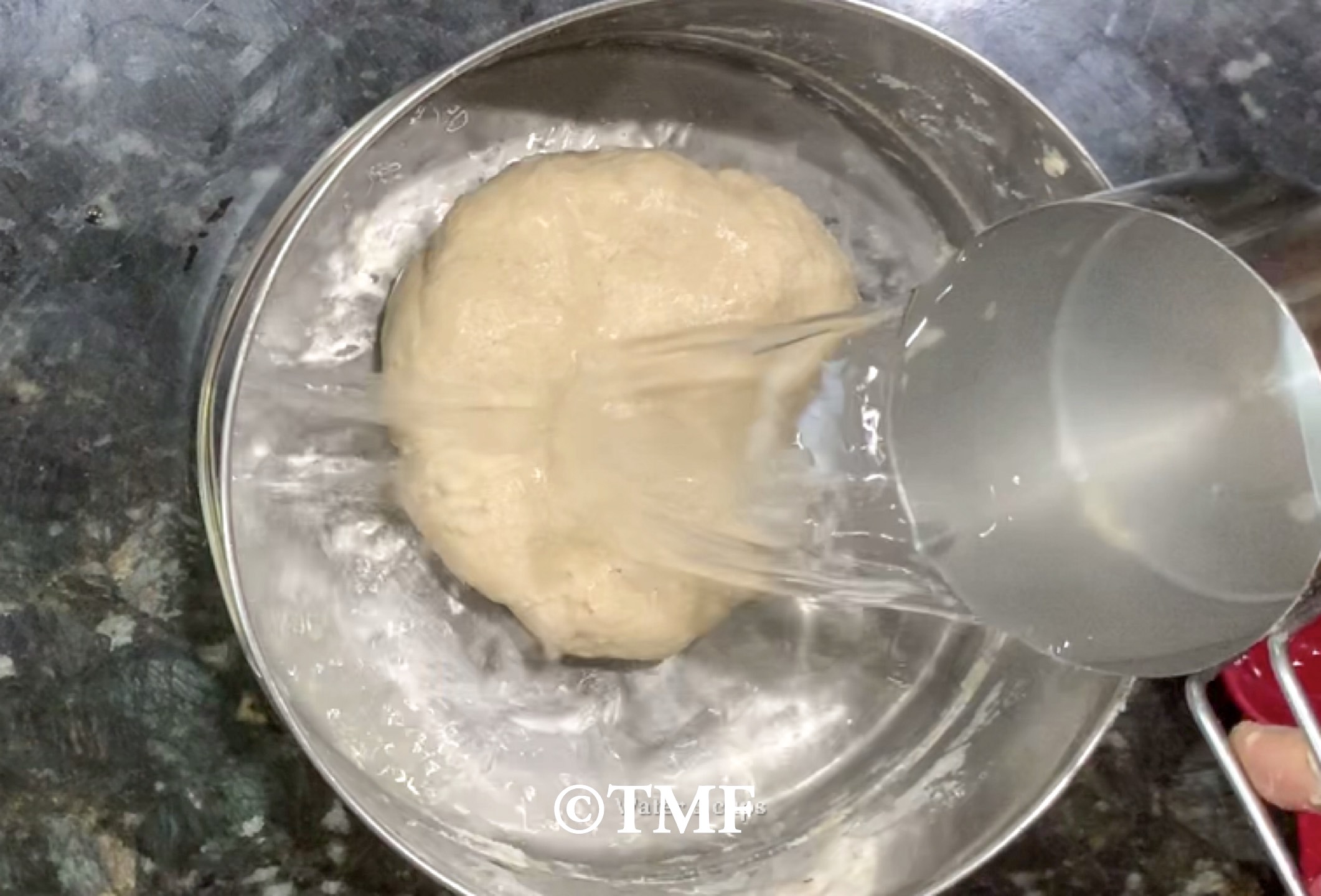 After 3 hours squeeze the dough well with hand
Filter the wheat milk in colander and discard the wheat flour paste
Filter the wheat milk again and keep it aside
In a wide heavy bottomed pan add 3 tablespoon of ghee and add cashew; sauté till the cashew is golden brown

Add wheat milk and stir it once in a while. Cook in medium flame
Once the wheat milk start thickening add 2 cup + 1/2 cup sugar and mix well. Continue cooking
In a mean time add 1 tablespoon of ghee and 2 tablespoon of sugar in. Separate pan and cook till the sugar caramelize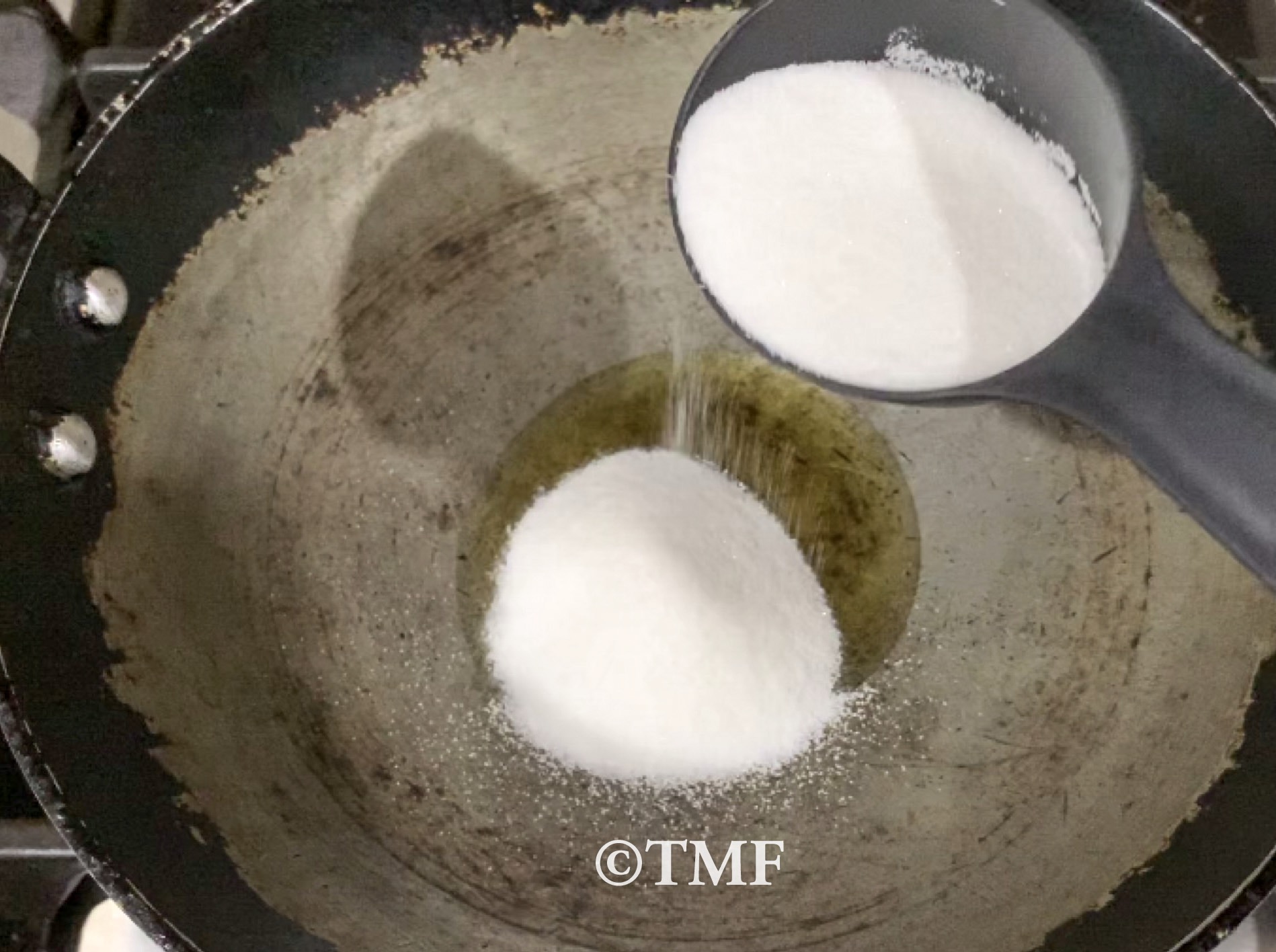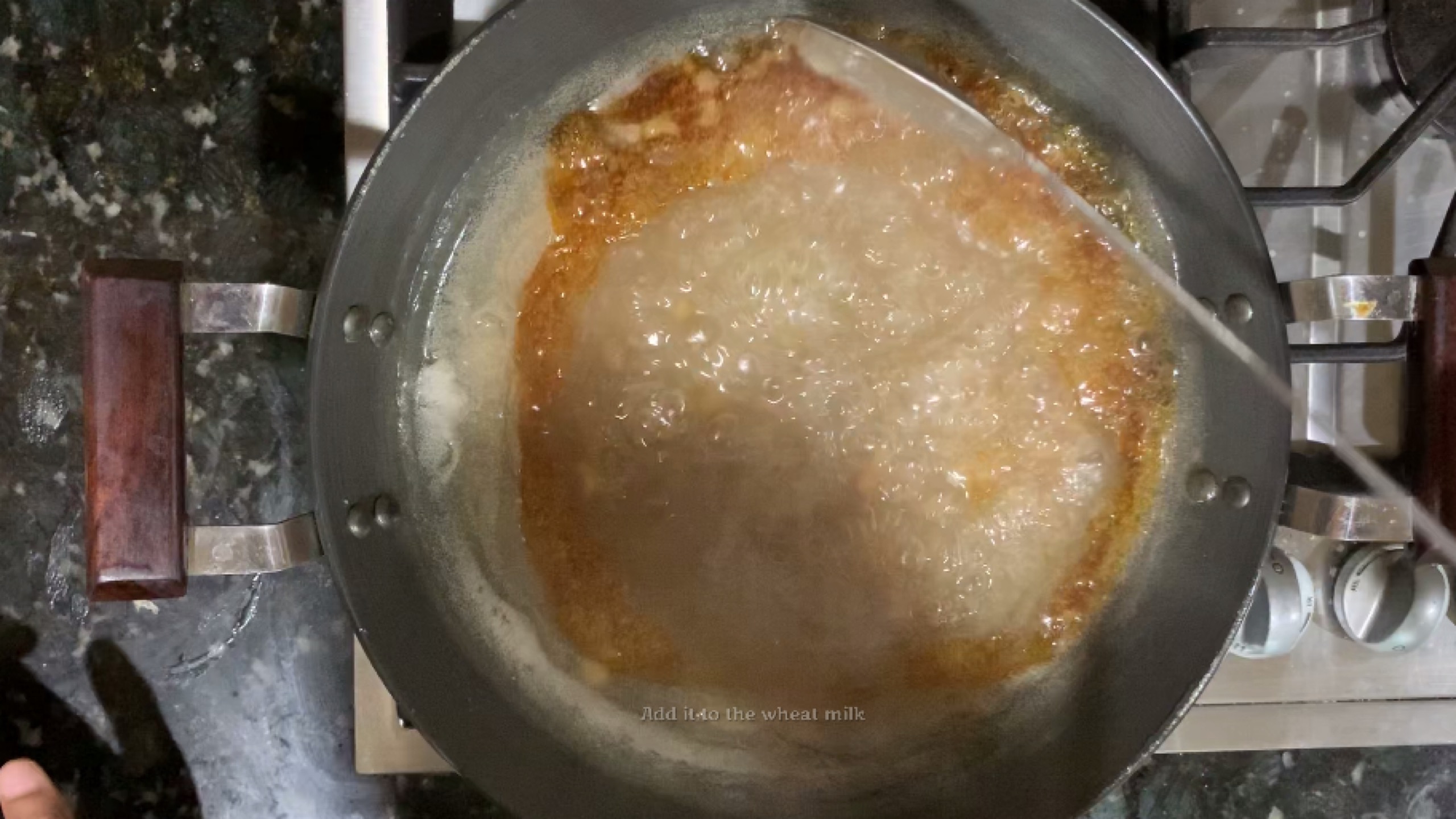 Mix well. Add oil and ghee alternatively to the halwa and mix well
Cook till the halwa thickens and comes as a whole mass leaving the pan
By that time finish adding 1/4 cup of oil and 3/4 cup of ghee
Once the halwa stage comes together as a mass leaving the pan, add one tablespoon of ghee and mix well. Switch off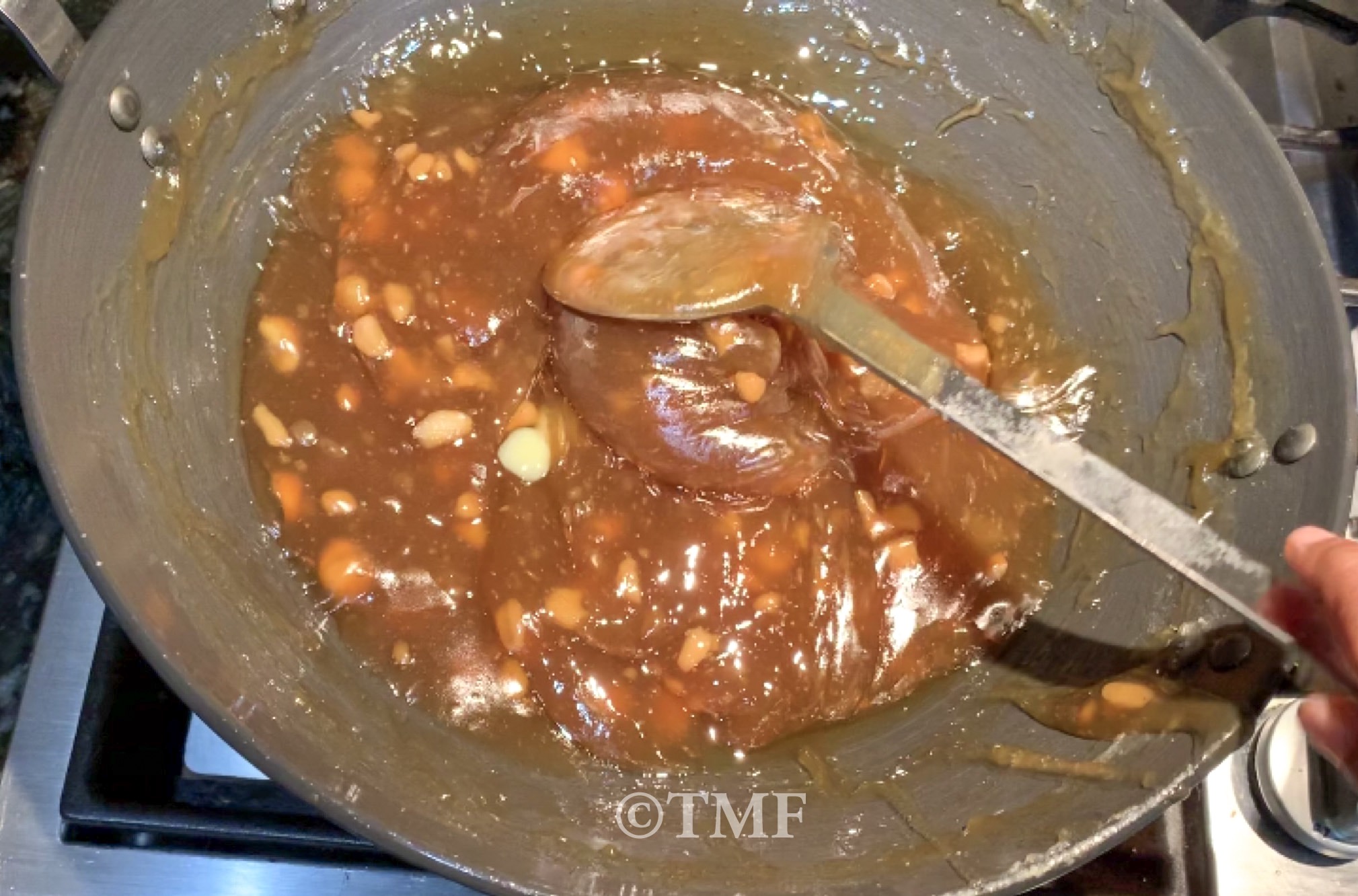 After the halwa cools down transfer it to a dry container and enjoy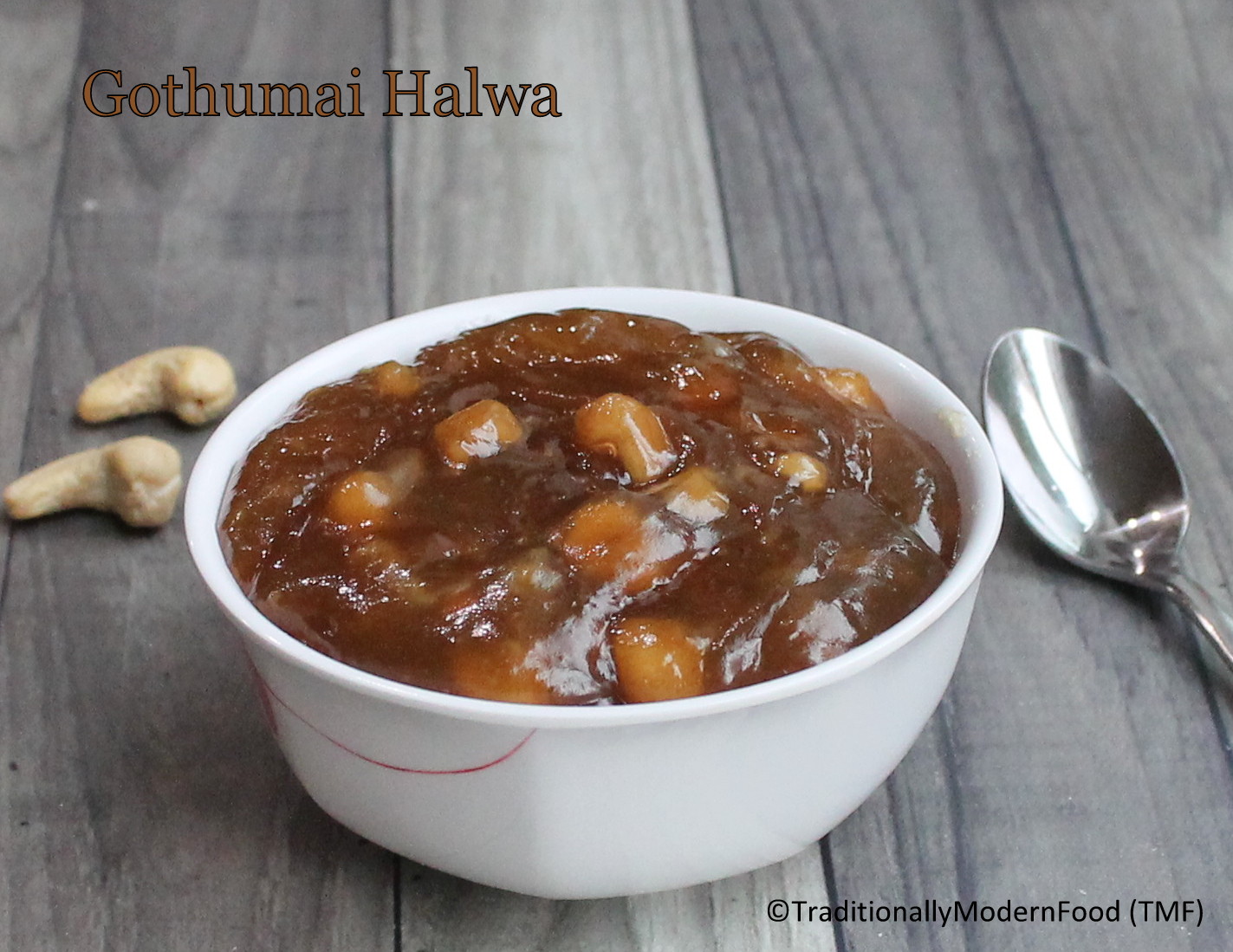 Fusion Halwa cake
Greased bundt pan with little ghee
Add prepares halwa and tightly press when halwa is hot
After halwa is completely cool cover with a cling wrap
Gently pour hot water in a wide pan
Carefully place the bundt pan and let it sit for 1 minute
After 1 minutes carefully take the pan outside. invert and unmold the halwa cake