Palgova | Palkova | Therattipal | instant therattipal recipe | milk halwa | halwa recipe milk sweet pudding | microwave recipes | palgova recipe | palkova recipe | dessert dishes Indian | Indian sweet | Indian sweet treats | instant Indian sweets | Indian dessert recipes | Indian dessert recipes easy | festival sweets | Diwali sweet recipe | Deepavali sweets | South Indians sweet recipe | traditional indian sweets | North Indian sweet | best indian sweets with step by step pictures and video recipe. Check out themicrowave palgova recipe. If you like the video pls SUBSCRIBE to my channel.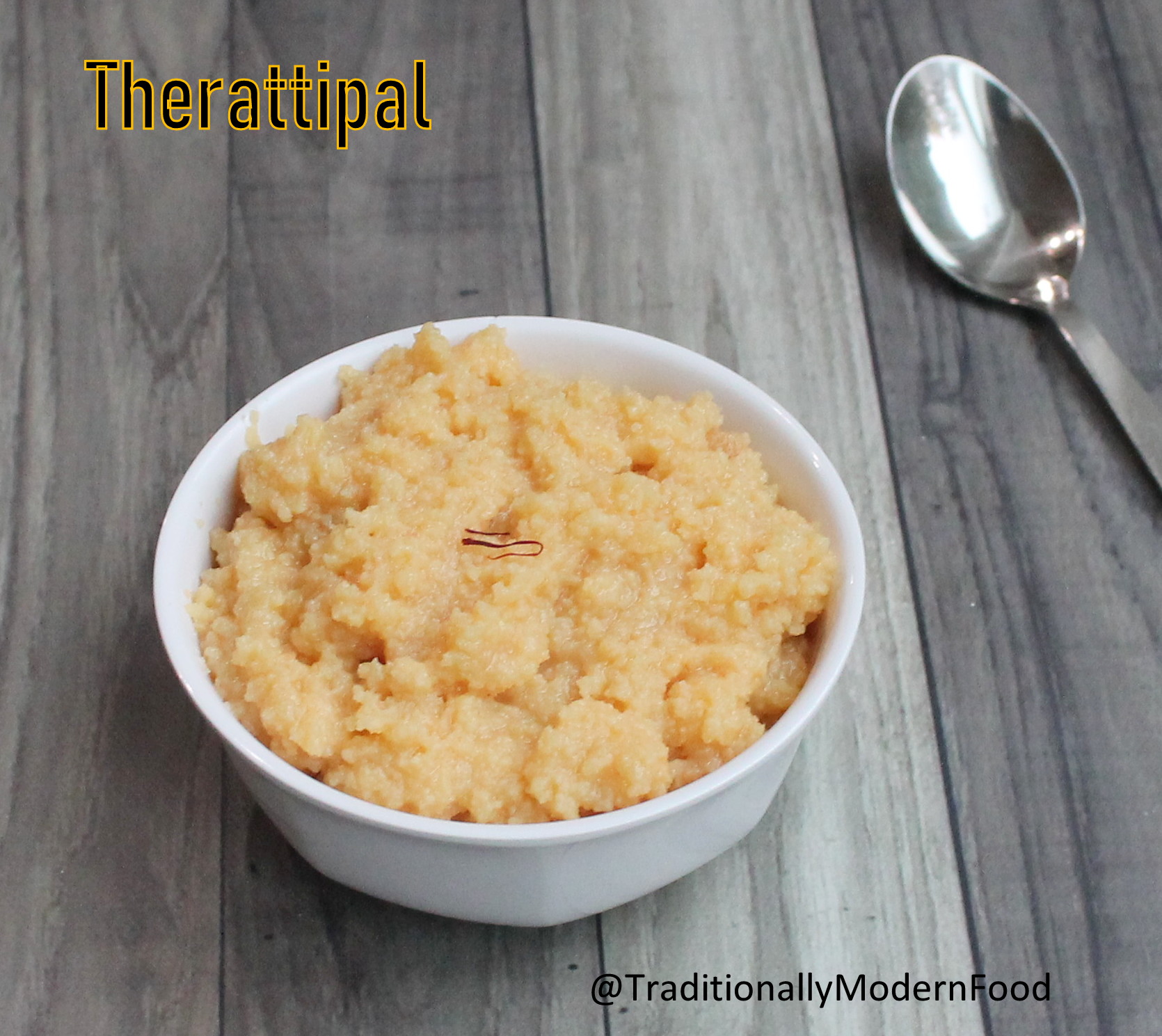 Palgova is a tasty Indian sweet prepared with whole fat milk. This tasty sweet can be prepared within 30 minutes. With just two ingredients, therattipal tastes so yum.
Among all the milk based sweets, palgova is one of the favorite sweets for me and my sister. During my childhood days whenever we travel for short 1-2 days trip extra milk in the fridge always becomes Palgova or basundi. Me and my sister are addicted for both these sweets. Though it is time consuming nothing can compensate the taste.
My son loves sweets and usually for our quick palgova desire we go for Microwave palgova. Yesterday was my son's 6th birthday. I started TMF when he was around 6 months. Time flew super fast and I couldn't believe he is already 6 year old. Growing up birthdays special defaults sweet is always either Paal payasam or Semiya payasam.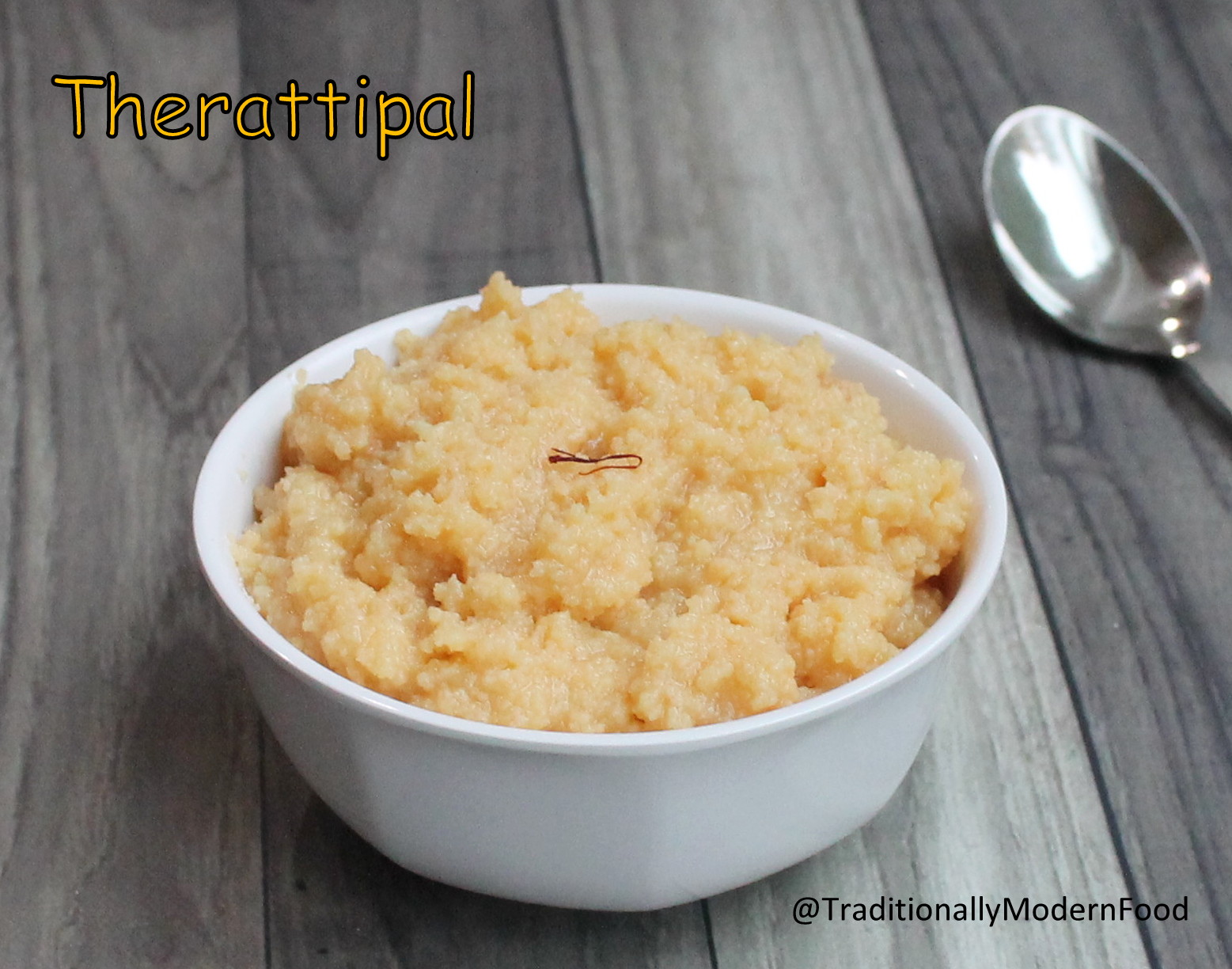 After I started baking I try baking a cake but with my 6 month old daughter this time I couldn't bake a cake. Day before yesterday I asked him what he wants for his birthday. He immediately said palgova that too Aavin palgova.
Thanks to India trip we got one more Aavin palgova fan in home. As usual my eye for scanning for a pack of condensed milk in pantry but I didn't have. Since it is a birthday boy's wish I thought I will make palgova with whole fat milk.
Usually I add sugar to my palgova. My MIL told me she does a version with jaggery and sugar combo and everybody likes it. I thought jaggery addition might make change the therattipal color close to Aavin palgova color. I wouldn't say I achieved that but still palgova is palgova. For the quantity I made It was hardly like a prasadam so we all finished it soon.
Milk based sweet has a special addictive taste and palgova is no exception. When it comes to the jaggery flavour I would say it was 50 -50 vote in our home. Reduce the milk to cream and add your favorite sweetener - sugar/jaggery/karupatti/ brown sugar / coconut sugar etc and enjoy the tasty sweet.
For microwave instant Palkova,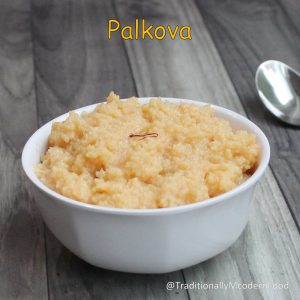 Ingredients
Whole fat milk - 3 cups

Jagger - 3 tbsp

presses

Sugar - 3 tbsp
Instructions
In a wide heavy bottomed pan add milk and let it boil

Once it starts boiling increase the flame to high and keep stirring (If you are using stainless /iron pan place a spoon or small cup to reduce the milk from over flowing. Since I used non stick I kept stirring

Stir the milk evenly and make sure it is burnt and keep doing it everytime the milk starts boiling

At one stage milk reduce to 1/3 quantity and become like a cream

Add the jaggery and sugar around that time and keep stirring

Simmer a bit and cook till the sugar melts well and therattipal becomes a mass and drops from the spoon freely. Switch off
Video
Notes
If you are using jaggery, Add jaggery after milk becomes thick like cream else it will curdle
Cardamom powder/saffron /rose water or other flavoring can be added to palgova
Palgova stays good in room temperature for 2-3 days
Palgova can be cooked in low flame for hours. High flames make the process quick and gives proper therittipal texture
Keep an eye the milk and make sure you stir evening your avoid milk from over flowing or getting burnt
Add the preferred sweetner for milkgova
Ingredients:
Whole fat milk - 3 cups
Jaggery - 2 tbsp, pressed
Sugar - 3 tbsp
How to make traditional Therattipal with step by step pictures:
In a wide heavy bottomed pan add milk and let it boil

Once it starts boiling increase the flame to high and keep stirring (If you are using stainless /iron pan place a spoon or small cup to reduce the milk from over flowing. Since I used non stick I kept stirring)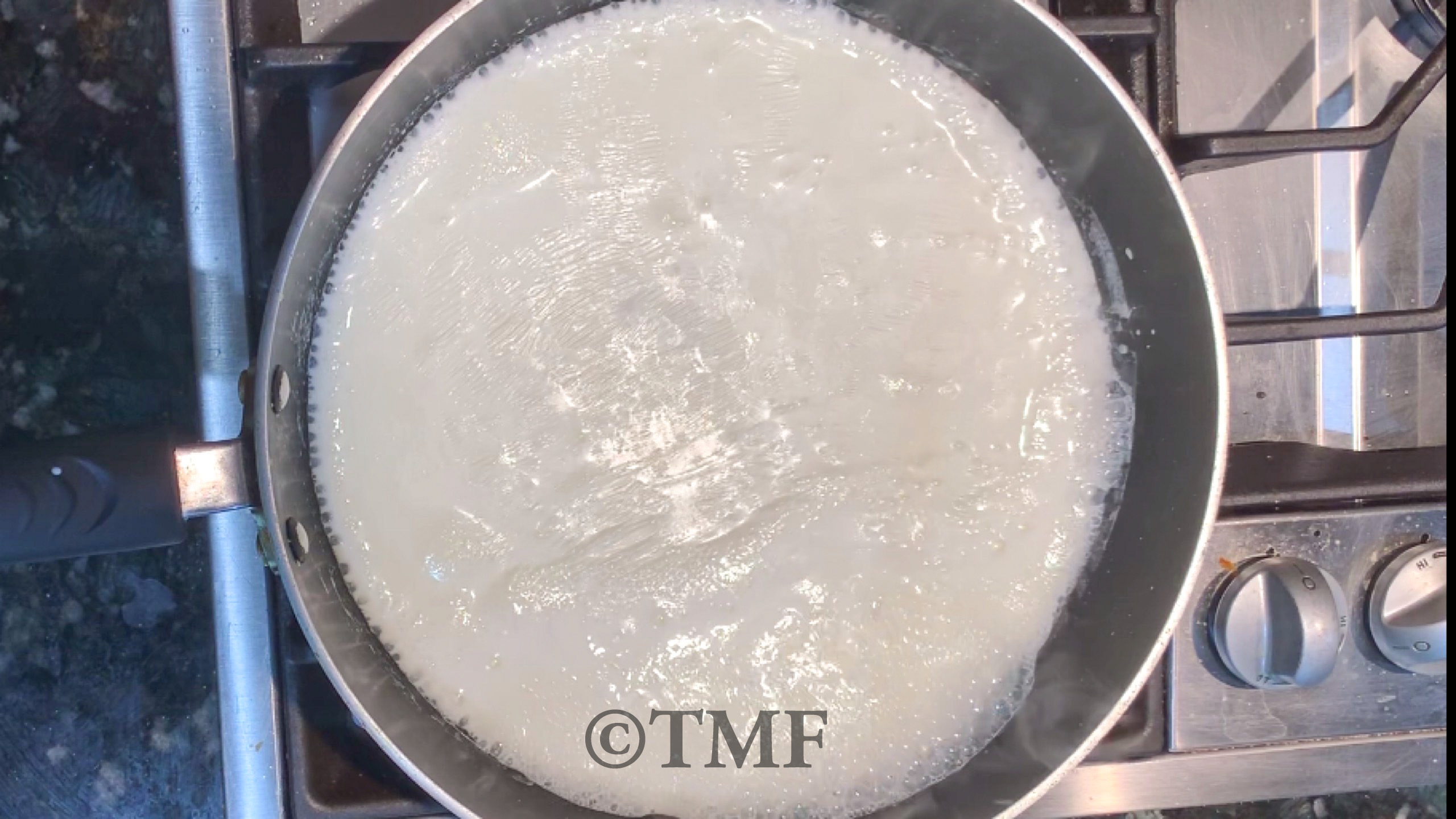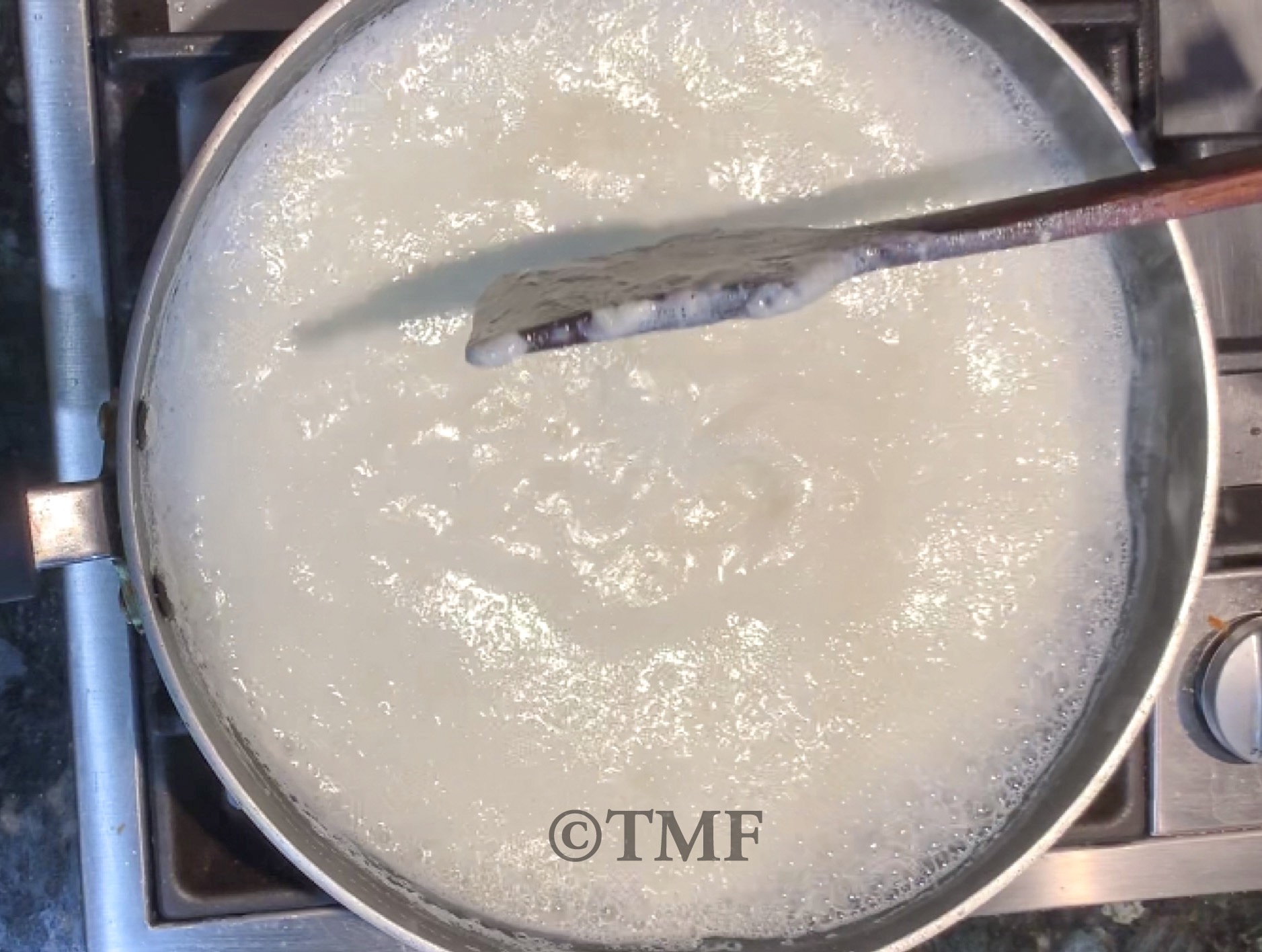 Stir the milk evenly and make sure it is not burnt, and keep doing it everytime the milk starts boiling
At one stage milk reduces to 1/3 quantity and becomes like a cream
Add the jaggery and sugar around that time and keep stirring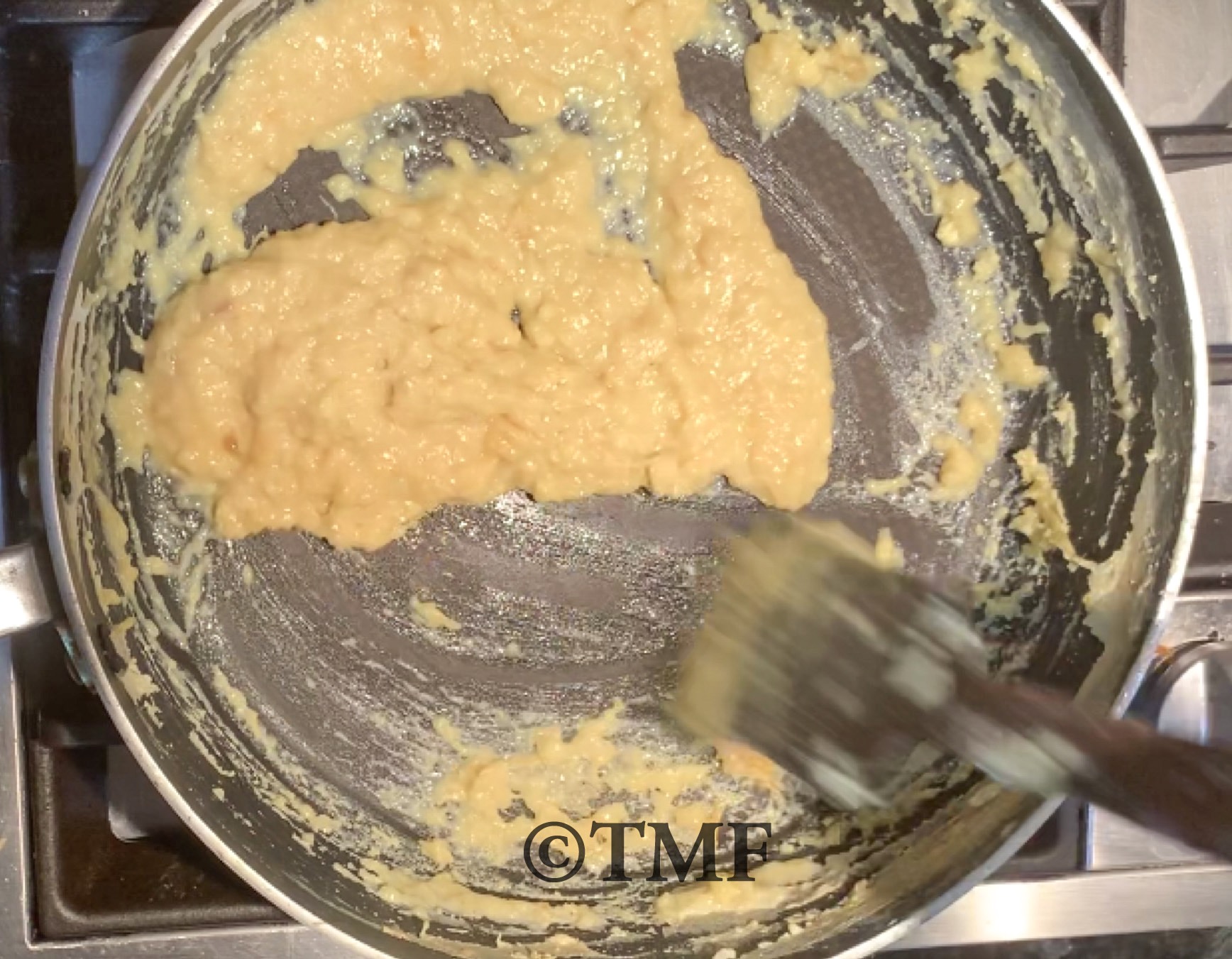 Simmer a bit and cook till the sugar melts well and therattipal becomes a mass and drops from the spoon freely. Switch off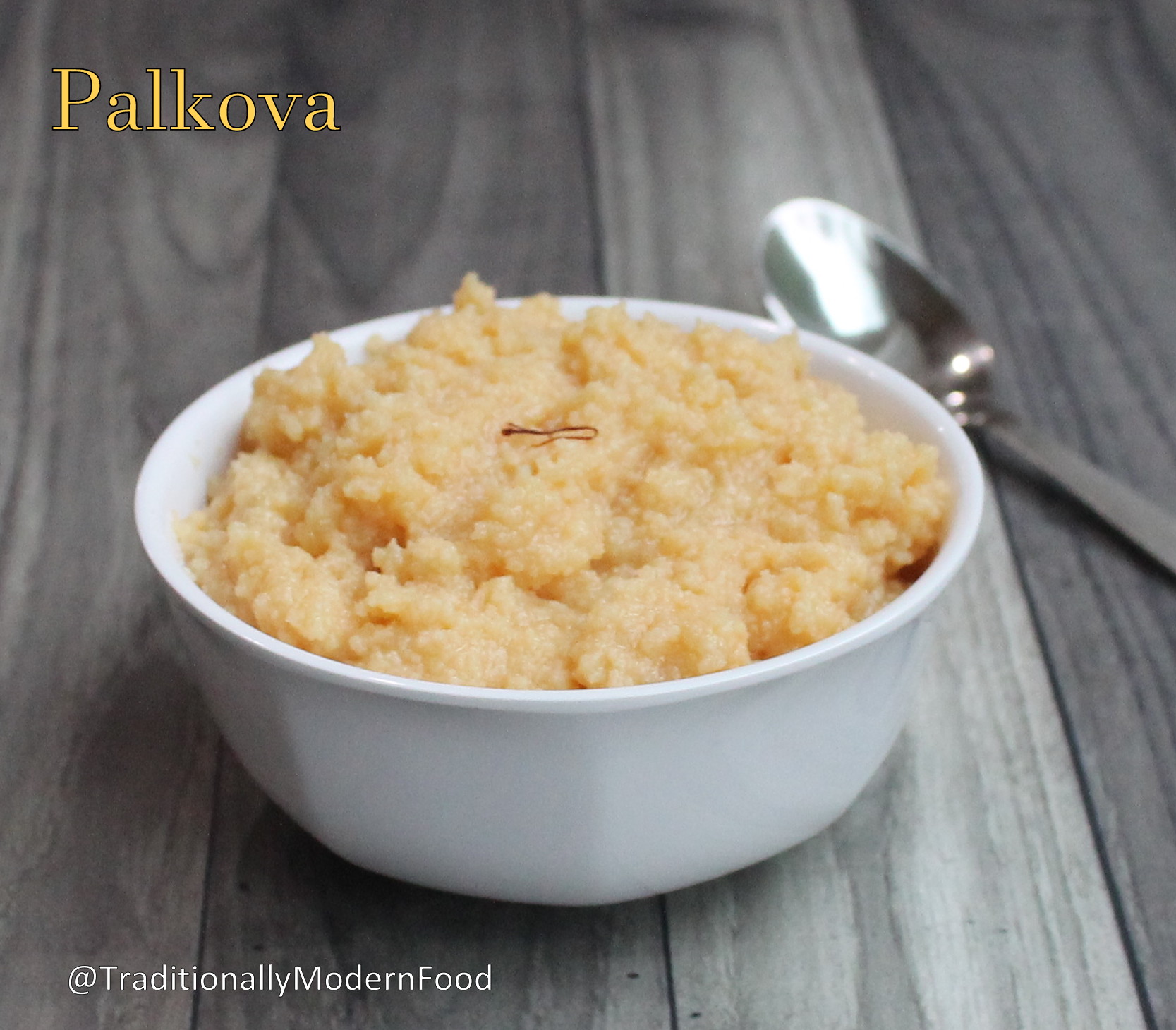 For regular recipe updates pls follow TMF social media links