Aval Upma | south Indian style Poha upma | kata aval | uppu aval | Kara aval | Krishna jayanthi recipe | Easy Janmashtami recipe | laddu recipe gokulashtami recipes with step-by-step pictures and video recipe. Check out the poha upma recipe and if you like the video pls SUBSCRIBE to my channel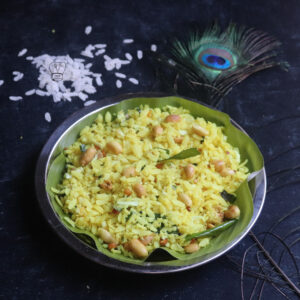 Aval upma is a classic South Indian tiffin. It is also known as Poha Upma, is a wholesome South Indian breakfast dish made from flattened rice flakes (aval or poha). It's a quick and easy recipe that's both delicious and nutritious. Perfectly bachelor-friendly weekday tiffin.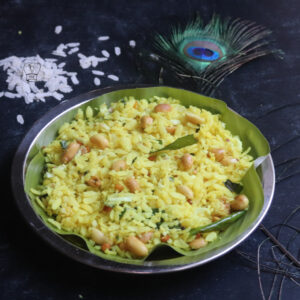 Can I use Thin aval
To make it a beginner-friendly tiffin, I generally prefer to use thick flattened rice as it gives perfect fluffy uppu aval. Thin flattened rice might turn mushy if not cooked right.
can I skip sugar?
Sugar is optional but gives a nice flavor to the dish so I would recommend it.
Can I add onion?
Yes in that case skip Asafoetida. To make naivedhyam for krishna Jayanthi uppu aval I didn't add onion.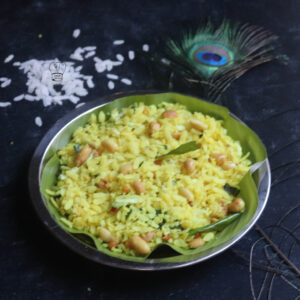 Ingredients
Soak Aval
1+1/2 cups Thick Aval | Poha (flattened rice)
required salt
1/2 teaspoon sugar
1/4 teaspoon sesame oil
1+1/2 cup hot water
1/2 teaspoon turmeric powder
To temper
1/2 teaspoon Mustard seeds
1 tablespoon Chana dal
curry leaves
1 tablespoon urad dal
3 green chilli
1 teaspoon ginger
asafoetida
Kara aval
1/3 cup roasted peanuts
1/4 cup coconut
coriander leaves
1/2 juice from half a lemon
salt if required
1/2 teaspoon ghee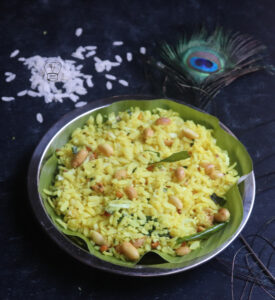 How to make South Indian aval upma with step-by-step pictures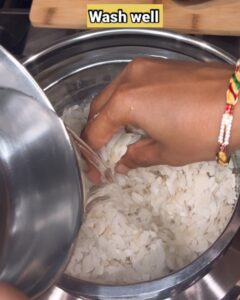 Add hot water, turmeric powder, required salt, and sugar; soak for 10 minutes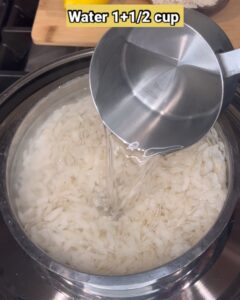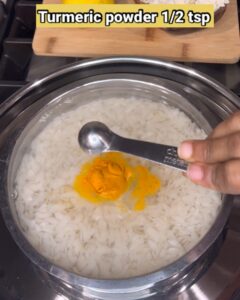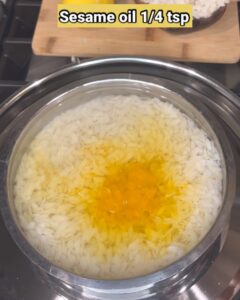 Strain it in a colander; press and let it remain in a colander to drain water. Fluff it well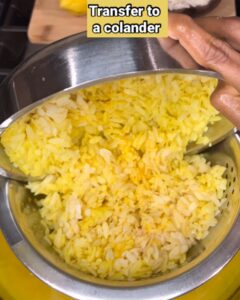 Add oil and when the oil becomes hot, add mustard seeds, urad dal, chana dal, and curry leaves; and let them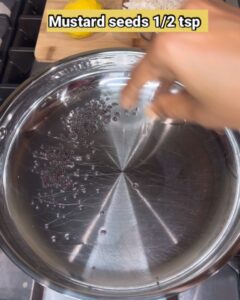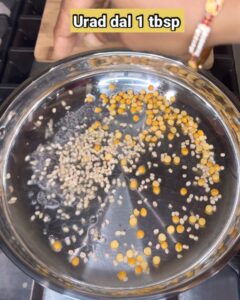 Furthermore, add ginger and green chillies; roast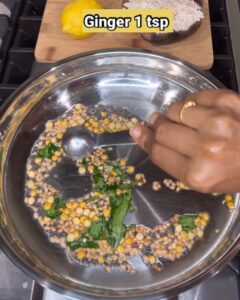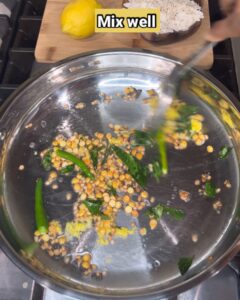 Furthermore, add peanuts and coconut; mix well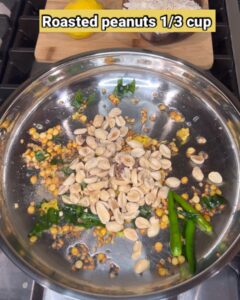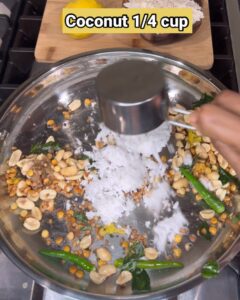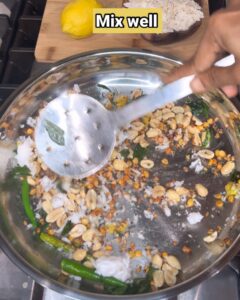 soaked aval; turn down to low flame

Turn down to low flame. Add coriander leaves, and salt if required; mix well and turn off the stove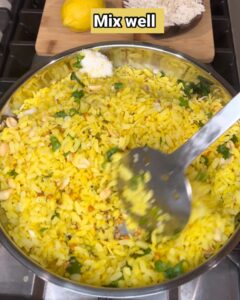 Furthermore add lemon juice; mix well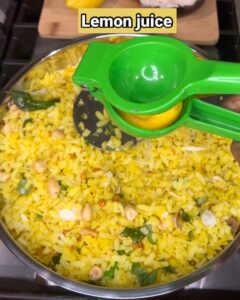 Finally, add ghee and serve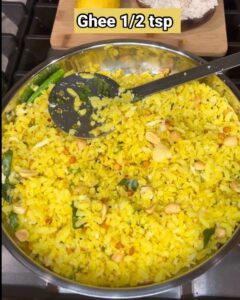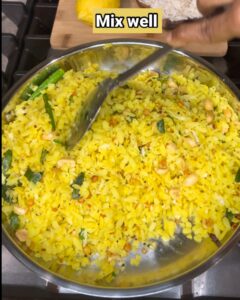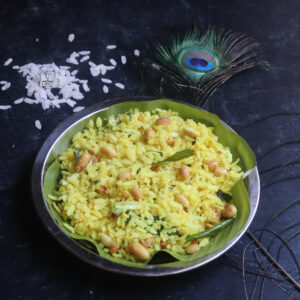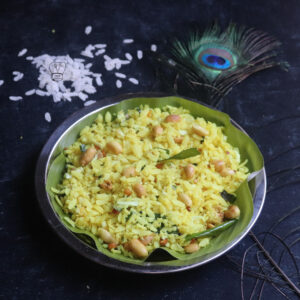 Ingredients
Soak Aval
1

+1/2 cups Thick Aval | Poha

flattened rice

required salt

1/2

teaspoon

sugar

1/4

teaspoon

sesame oil

1

+1/2 cup hot water

1/2

teaspoon

turmeric powder
To temper
1

tablespoon

coconut oil

1/2

teaspoon

Mustard seeds

1

tablespoon

Chana dal

curry leaves

1

tablespoon

urad dal

3

green chilli

1

teaspoon

ginger

asafoetida
Kara aval
1/3

cup

roasted peanuts

1/4

cup

coconut

coriander leaves

1/2

juice from half a lemon

salt if required

1/2

teaspoon

ghee
Instructions
First, wash  Aval well

Add hot water, turmeric powder, required salt, and sugar; soak for 10 minutes

Strain it in a colander; press and let it remain in a colander to drain water. Fluff it well

Add  oil and when the oil becomes hot, add mustard seeds, urad dal, chana dal, and curry leaves; and let them

Furthermore, add ginger and green chillies; roast

add asafoetida; mix well

Furthermore, add peanuts and coconut; mix well

soaked aval; turn down to low flame

Turn down to low flame. Add coriander leaves, and salt if required; mix well and turn off the stove

Furthermore add lemon juice; mix well

Finally, add ghee and serve
Video