Cashew peda | peda recipe | instant Kaju sweet | Kaju mithai | Indian sweet | how to make Kaju peda | Indian dessert | Kaju burfi | Kaju sweet | vegan cashew peda | cashew sweet | best sweet recipe | Indian sweet recipe | no-cook peda step by step pictures and video recipe. You can also check out the Cashew peda recipe If you like this recipe pls SUBSCRIBE to my channel. Check out other Peda recipes in TMF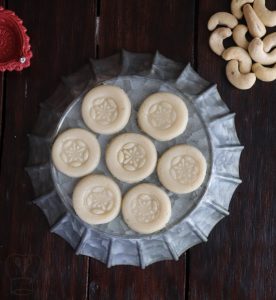 Cashew peda | peda recipe | instant Kaju media | Kaju mithai is an easy instant, no-cook Indian sweet. 10 minutes, 5 ingredient Cashew peda is a great beginner-friendly recipe / easy Diwali sweet recipe. You can cut them squares and call it a version of soft cashew katli
Jump to:
Can I skip milk powder?
I would recommend milk powder for the perfect peda texture. Always grind cashews with milk powder
How long should I grind Cashews?
Grounding cashews help with the dough texture. however, avoid over-grinding as it oozes out oil and makes peda oily. Always pulse a few times and grind once; mix well in between the grinding.
CAN I USE REGULAR SUGAR?
No always use powdered sugar for no-cook cashew peda. I have used store-bought powdered sugar. If you don't have it, grind sugar first; keep aside then grind cashews and milk powder separately then grind with all other ingredients
can I skip sieving?
sieving helps for perfect peda texture. Grinding cashew at once might turn them oily so grind then sieve. Repeat till you get smooth flour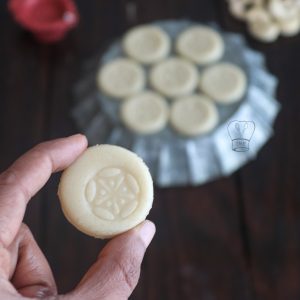 CAN I REDUCE POWDERED SUGAR?
Yes, adjust according to your taste.
Is 2 tablespoon water enough for the binding?
Yes, knead well the oil in cashew helps for the binding. Avoid adding more water as it might affect the dough texture.
Can I skip kewra water?
Yes, you can use cardamom powder, rose essence, or any other flavor according to your choice.
Can I use milk instead of water?
Milk will reduce shelf life. I would recommend water for longer shelf life.
I DON'T HAVE PIPING MOLD, HOW TO MAKE A IMPRESSION FOR munthiri sweet?
Flower impression is optional, you can skip it. You can also use peda mold like milk peda instead or cookie press might also work for impression.
Cashew peda video recipe
Should I refrigerate the cashew fudge?
It stays good at room temperature for up to one week. You can refrigerate for longer shelf life.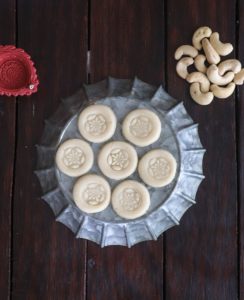 Recipe card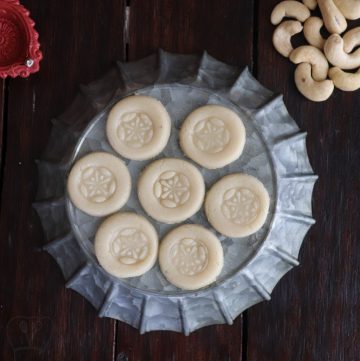 Ingredients
1

cup

cashew

1/2

cup

milk powder

50 grams

1

+ 1/2 cup powdered sugar

1/4

teaspoon

kewra water

2

tablespoon

water
Instructions
Firstly in a mixie jar add cashew and milk powder. Pulse 2-3 times; mix well in between the pulsing and grind once

The texture of the flour should not be sticky. Avoid over-grinding. You should be able to hold at the same time can crumble

Transfer and add powdered sugar; mix well

Sieve the flour and grind the lumps/ big particles of flour

Repeat sieving till you get smooth flour

Add kewra water

Furthermore, add 2 tablespoon of water; mix well and knead

If you are making a large quantity work in batches; knead till the dough comes together

Split the dough into two

Place them on silicone mat/ parchment paper and place one more mat/ parchment paper

Use a rolling pin and flatten the dough according to your desired thickness

Cut them with a cookie cutter or use peda mold to shape

I used a piping mold to cut and create an impression

Serve after 1 hour for best texture
Video
Notes
Peda might look oily right after preparing but they turn fine in a few hours
Avoid grinding cashew into a paste texture; Always pulse and grind
Adjust sugar according to your taste
I used kewra water but you can use cardamom powder/ rose essence or any flavor of your choice
Sieving the flour helps for perfect peda texture so don't skip it
Mix flour and sugar then sieve and grind; repeat till you get fine flour
Ingredients
1 cup cashew
1/2 cup milk powder (50 grams)
1 + 1/2 cup powdered sugar
1/4 teaspoon kewra water
2 tablespoon water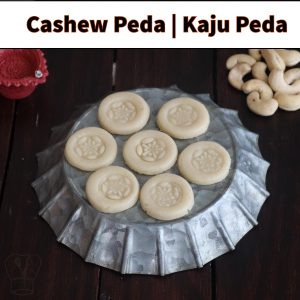 How to make Cashew peda with step by step pictures
Firstly in a mixie jar add cashew and milk powder. Pulse 2-3 times; mix well in

between the pulsing and grind once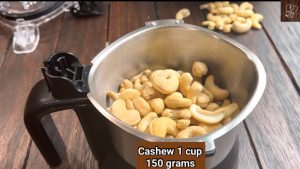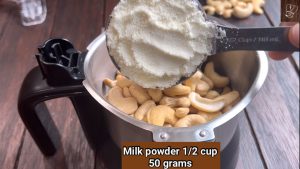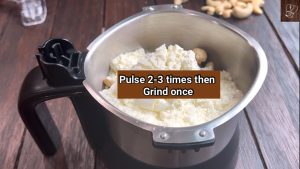 The texture of the flour should not be sticky. Avoid over-grinding. You should be able to hold at the same time can crumble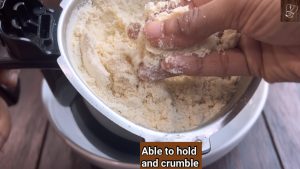 Transfer and add powdered sugar; mix well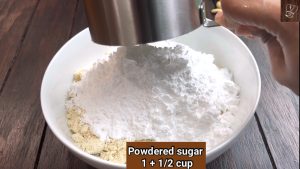 Sieve the flour and grind the lumps/ big particles of flour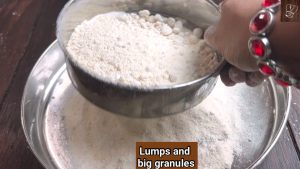 Repeat sieving till you get smooth flour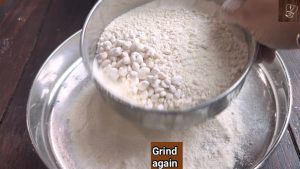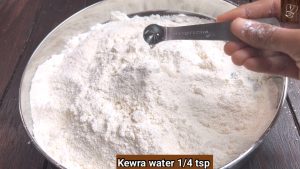 Furthermore, add 2 tablespoon of water; mix well and knead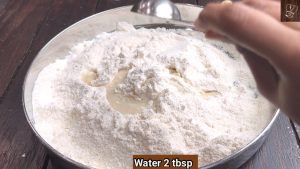 If you are making a large quantity work in batches; knead till the dough comes together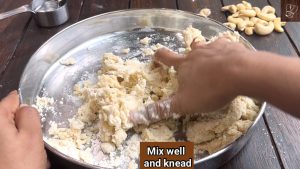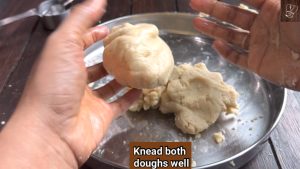 Place them on silicone mat/ parchment paper and place one more mat/ parchment paper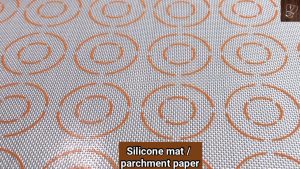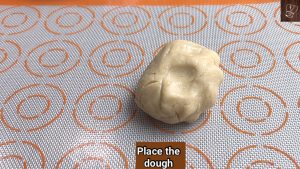 Use a rolling pin and flatten the dough according to your desired thickness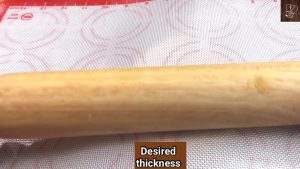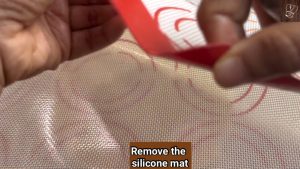 Cut them with a cookie cutter or use peda mold to shape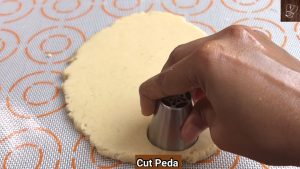 I used a piping mold to cut and create an impression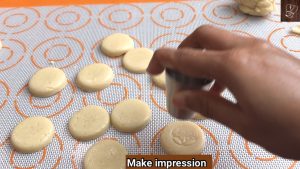 Serve after 1 hour for best texture