Cherupayar thoran kerala style | Pacha payaru thoran | moong bean recipe | Green gram stir fry | Cherupayar ularthiyathu | naadan Cherupayar | green gram coconut fry | payaru curry with step by step pictures and video recipe. Check out the Pacha payaru thoran If you like the video pls SUBSCRIBE to my channel
Greeen gram kerala thoran
Cherupayaru Thoran is a traditional vegetarian dish from Kerala, South India, that's packed with nutrition and flavor. This easy-to-make recipe features green mung beans (cherupayaru), grated coconut, and a blend of aromatic spices, making it a delicious and healthy addition to any meal. Cherupayaru Thoran is also a great source of protein, fiber, and essential nutrients, making it a popular choice among health-conscious individuals. Whether you're a fan of Kerala cuisine or just looking for a tasty and nutritious vegetarian option, Pacha payaru thoran is a must-try dish that's sure to satisfy your taste buds.
Why moong bean curry
Cherupayaru is a great source of protein, dietary fiber, and essential vitamins and minerals, making it a healthy addition to any diet. It's also low in fat and calories, making it an excellent option for weight management. In addition, cherupayaru is gluten-free, making it a great alternative to other grains for those with celiac disease or gluten sensitivity.
soaking moong bean
Yes, it's recommended to soak the moong beans (cherupayaru) before using them in the curry. Soaking the beans will help to reduce the cooking time and also make them easier to digest. You can soak the beans in water for at least 3-4 hours or overnight, then drain and rinse them before adding them to the curry. This will ensure that the beans cook evenly and the curry turns out delicious.
Serving suggestion
Pacha payaru curry is a delicious and nutritious side dish that pairs well with a variety of other dishes. You can mix it with rice and make for a kid's lunch or serve it as a side with rice or roti.
VAraitions for green moon bean stir fry
It is a versatile dish that can be customized in a number of ways to suit your taste preferences. Here are a few variations you can try:
Coconut-free: If you're not a fan of coconut, you can skip it altogether or replace it with roasted peanuts or cashews for added crunch
Spicy: To give the thoran an extra kick of heat, you can add extra green chilies or red chili flakes, or red chili powder
Herbs: You can add fresh herbs like cilantro, parsley, or mint to the thoran for added flavor and nutrition
No onion no garlic: skip onion and garlic for festive days cooking
Vegetables: Cherupayaru thoran can also be made with vegetables like cabbage, carrots, or potatoes for added texture and nutrition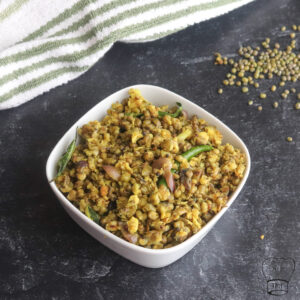 Ingredients:
1/2 cup green moong beans | cherupayaru | pachai payaru
1 cup + 1/4 cup water
1/4 teaspoon sesame oil
Required Salt
1/3 cup coconut, tightly pressed
10 small onions, finely chopped
2 garlic
2 green chilies, chopped
1/4 teaspoon mustard seeds
1/2 teaspoon cumin seeds
1/4 teaspoon turmeric powder
1/2 tablespoon coconut oil
Curry leaves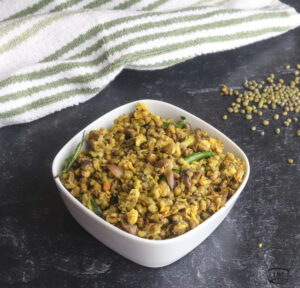 How to make Cherupayar thoran with step-by-step pictures
First, Rinse the green moong beans thoroughly and soak them in 1 cup of water for overnight or at least 3-4 hours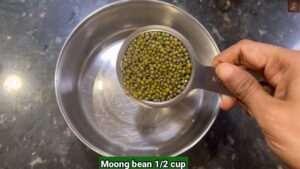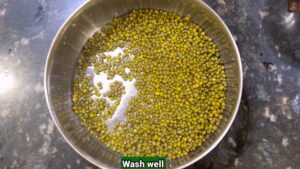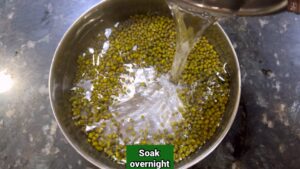 In a pressure cooker, add the soaked moong beans, 1/4 cup of water, salt, and sesame oil. Pressure cook for 3 whistles or until the beans are cooked and soft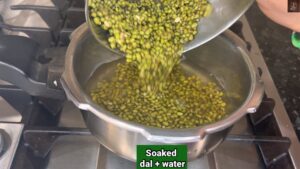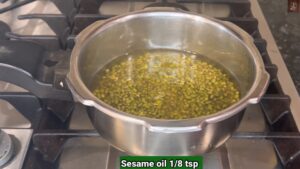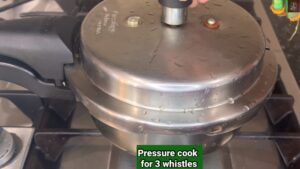 Do natural pressure release and transfer to a colander
Crush cumin seeds, small onion, and garlic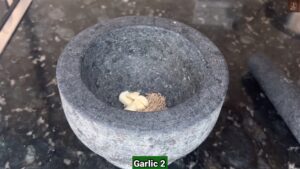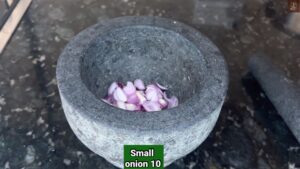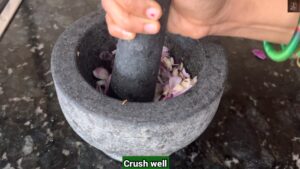 Furthermore add green chilli, coconut, and turmeric powder; crush again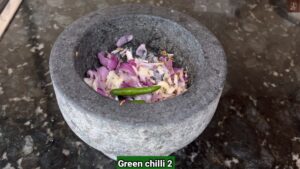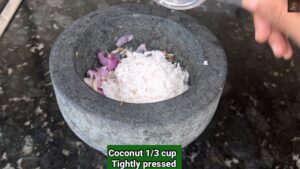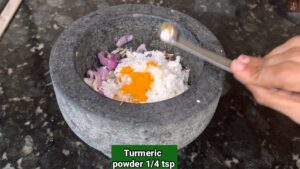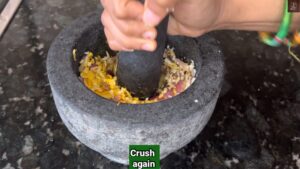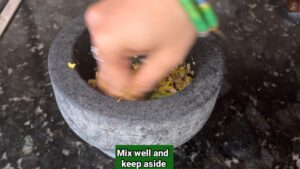 In a separate pan, add coconut oil and heat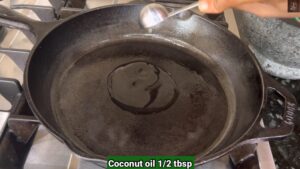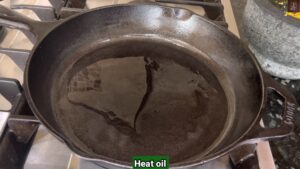 Furthermore, add the mustard seeds and splutter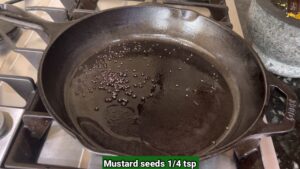 Add curry leaves and red chilli; roast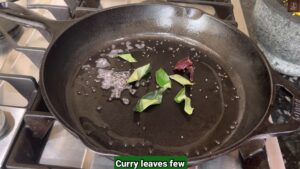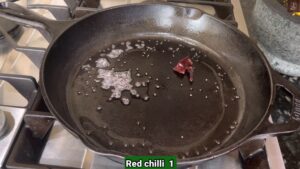 Furthermore, add crushed mixtures; mix well and roast for 3 minutes till the raw smell goes off and moisture evaporates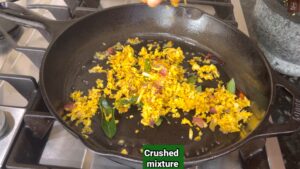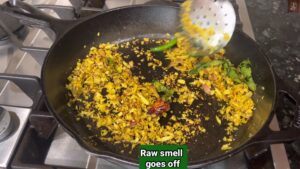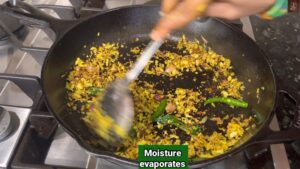 Add cooked moong beans and mix well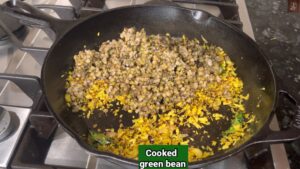 cook for 2 minutes on low heat, stirring occasionally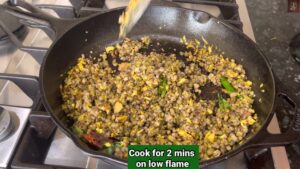 Ingredients
1/2

cup

green moong beans | cherupayaru | pachai payaru

1

cup

+ 1/4 cup water

1/4

teaspoon

sesame oil

Required Salt

1/3

cup

coconut

tightly pressed

10

small onions

finely chopped

2

garlic

2

green chilies

chopped

1/4

teaspoon

mustard seeds

1/2

teaspoon

cumin seeds

1/4

teaspoon

turmeric powder

1/2

tablespoon

coconut oil

Curry leaves
Instructions
First,  Rinse the green moong beans thoroughly and soak them in 1 cup of water for overnight or  at least 3-4 hours

In a pressure cooker, add the soaked moong beans, 1/4 cup of water, salt, and sesame oil. Pressure cook for 3 whistles or until the beans are cooked and soft

Do natural pressure release and transfer to a colander

Crush cumin seeds, small onion, and garlic

Furthermore add green chilli, coconut, and turmeric powder; crush again

In a separate pan, add coconut oil and heat

Furthermore, add the mustard seeds and splutter

Add curry leaves and red chilli; roast

Furthermore, add crushed mixtures; mix well and roast for 3 minutes till the raw smell goes off and moisture evaporates

Add cooked moong beans and mix well

cook for 2 minutes on low heat, stirring occasionally
Video
Notes
few variations
Coconut-free: If you're not a fan of coconut, you can skip it altogether or replace it with roasted peanuts or cashews for added crunch
Spicy: To give the thoran an extra kick of heat, you can add extra green chilies or red chili flakes, or red chili powder
Herbs: You can add fresh herbs like cilantro, parsley, or mint to the thoran for added flavor and nutrition
No onion no garlic: skip onion and garlic for festive days cooking
Vegetables: Cherupayaru thoran can also be made with vegetables like cabbage, carrots, or potatoes for added texture and nutrition