Cinnamon tea | cinnamon water | immunity boosting drink | detox drink for weight loss | home remedy for cold, cough, and flu with step-by-step pictures and video recipe. Check out the cinnamon water. If you like the video pls SUBSCRIBE to my channel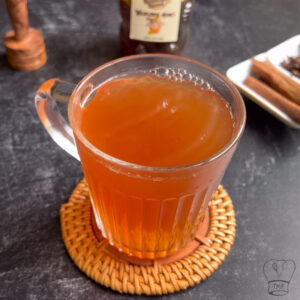 Cinnamon Tea is a quick comforting tea with cinnamon, honey, and lemon. It can be consumed on empty stomach as a detox drink for a weight loss recipe. It is also a great home remedy for cough, cold, headache, flu
Cinnamon bark or cinnamon powder
If you use cinnamon bark it takes time to infuse the tea. Cinnamon honey tea with cinnamon powder is comparatively quick. If you are using cinnamon bark boil extra.
Can I skip clove?
Clove is optional but clove is a great addition to this healthy detox drink.
CAN I CONSUME cinnamon TEA DAILY?
Though it is good for your health Consult your dietician for more details.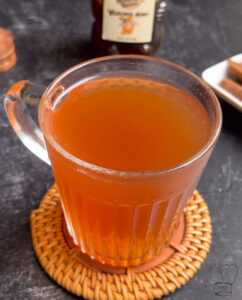 SHOULD I DILUTE cinnamon tea?
Yes, you can add water according to your taste. I made kids friendly diluted version.
WHEN SHOULD I CONSUME CAFFEINE-FREE cinnamon TEA?
you can consume it any time of the day but for weight loss, you can drink it early in the morning on empty stomach. For a good night's sleep during sick days, you can drink at the night.
Can I skip sweetener?
Yes honey is optional you can consume tea without any added sweetener
REPLACEMENT FOR HONEY
Honey is good for sore throat but if it is not available you can use panarkarkandu or regular sugar.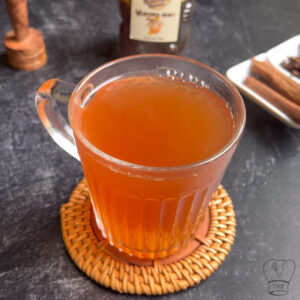 CAN I ADD HONEY TO HOT TEA?
It is according to individual choice. If you are not comfortable adding honey when the tea is hot. Add before consuming
CAN I BOIL THE IMMUNITY BOOSTER TEA ON A MEDIUM FLAME FOR 15 MINUTES
No, I would recommend boiling on a medium flame for 10 minutes then boiling on low- a medium flame for 5 minutes.
SHOULD I COVER AND REST cinnamon lemon tea?
Yes, it will help to make the tea flavorful so don't skip this step.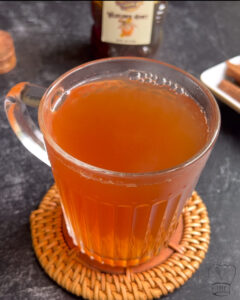 Ingredients
2 cups water
1/2 teaspoon cinnamon powder
1 clove
Serve
Lemon juice
Honey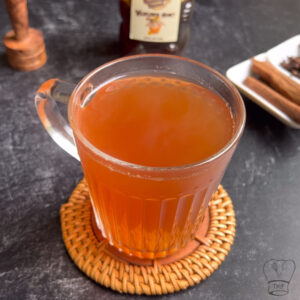 How to make cinnamon tea with step-by-step pictures
First, add 1 + 1/2 cup of water and boil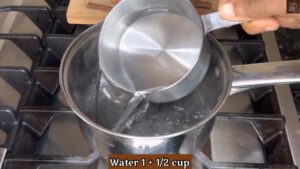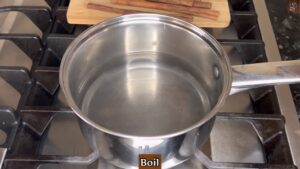 Once it starts to boil rigourously add cinnamon powder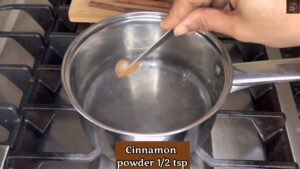 Mix well and boil for 10 mins on medium flame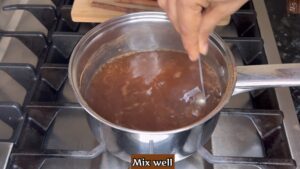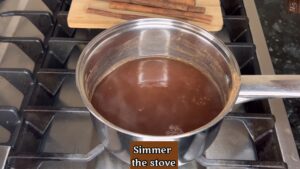 Furthermore add water. Cover for 5 mins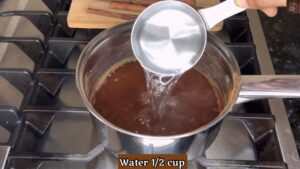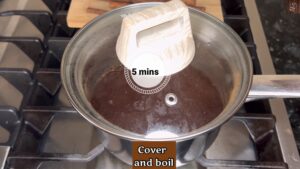 Turn off the stove. Keep it covered till you serve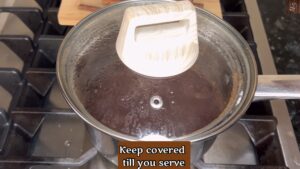 Finally, add honey and lemon juice according to your taste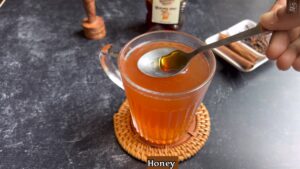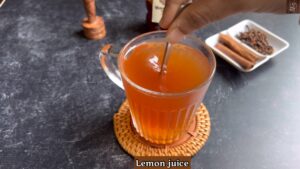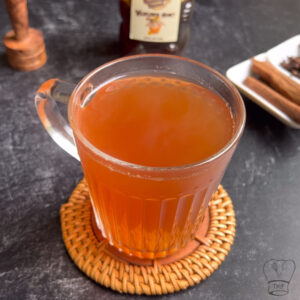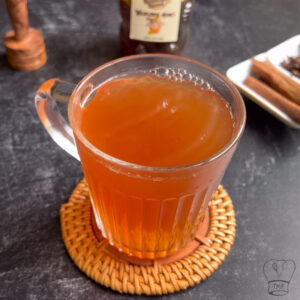 Ingredients
2

cups

water

1/2

teaspoon

cinnamon powder

1

clove
Instructions
First, add 1 + 1/2 cup of water and boil

Once it starts to boil rigourously add cinnamon powder

Mix well and boil for 10 mins on medium flame

Simmer the flame

Furthermore add water. Cover for 5  mins

Turn off the stove. Keep it covered till you serve

Strain to serving glass

Finally, add honey and lemon juice according to your taste

Mix well and serve warm
Video