Dates payasam | Dates kheer | Dry fruits payasam | Dates nuts payasam | Dry fruits kheer | dessert dishes Indian | Indian sweet | Indian sweet treats | instant Indian sweets | Indian dessert recipes | Indian dessert recipes easy | festival sweets | Diwali sweet recipe | Deepavali sweets | South Indians sweet recipe | traditional indian sweets | North Indian sweet | best indian sweets | Kheer recipe | Payasam recipe with step by step pictures and video recipe. Check out the Dates kheer and If you like the video pls SUBSCRIBE to my channel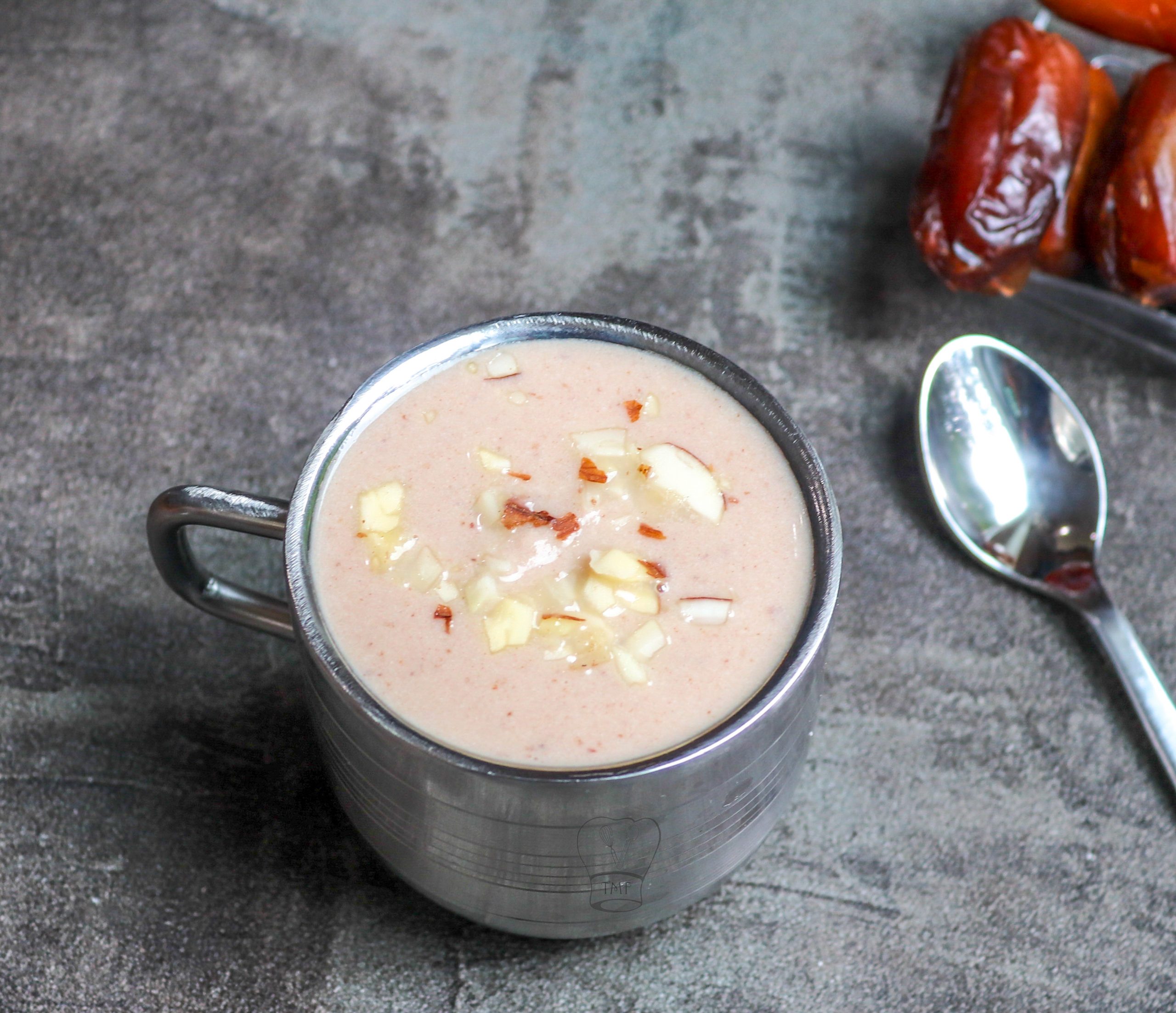 Dates payasam | Dates kheer | Dry fruits payasam | Dates nuts payasam | Dry fruits kheer is a healthy and tasty payasam with no added sugar. It is a toddler-friendly Indian sweet recipe. Perfect, guilt-free, and rich payasam for the festive season.
Why dates?
A few years back when I started this blog you might have noticed a lot of dates-based recipes in TMF. When my son was a toddler I explored a lot of Indian sweet recipes using dates. Now my daughter is growing up and it is time to make her some healthy and delicious evening drinks. Dates kheer is also good for those who try to cut down on sugar. kheer is a tasty guilt-free indulgence.
Is this sweet enough? Should I add sugar for the dates payasam?
I have made this payasam for my 18-month-old daughter so I preferred to keep the sweet subtle. For a sweet tooth, you can add 12-15 dates or add a few teaspoons of sugar. More dates might make the payasam thick so watch out.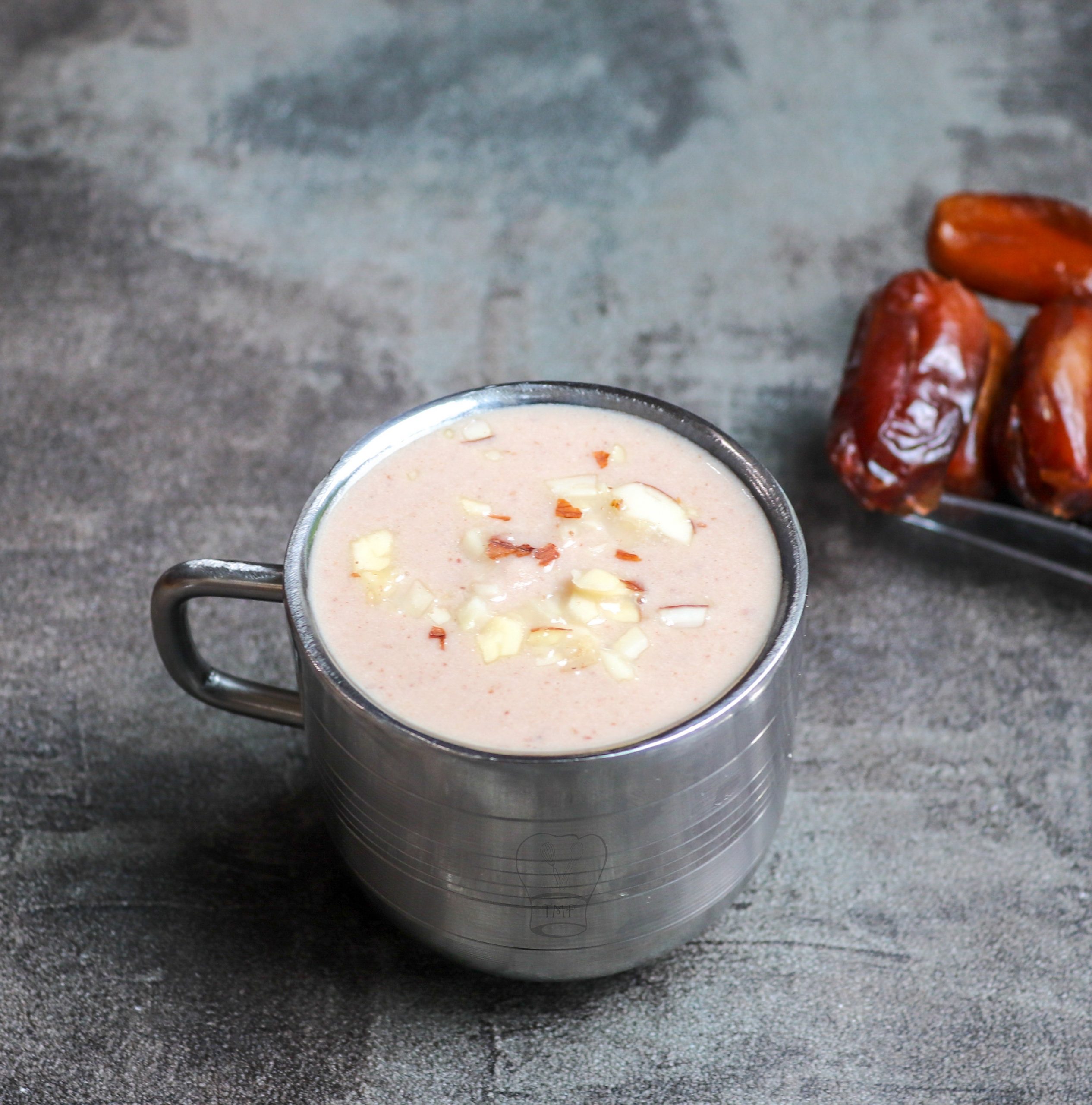 Can I skip roasted almond flakes?
I have added few roasted almond flakes for taste. Instead, you can roast cashews and raisins in ghee and add them to the dates kheer. Pista, walnut, etc. can also be added to dry fruits kheer.
Can I use other nuts instead of cashews?
Yes, you can use any nuts of your choice. Today I have used cashews but almonds can be used, like in my carrot payasam. I sometimes even use 1 + 1/2 tablespoon of almond flour while grinding (instead of almonds) which even makes it yum and easy.
See more Payasam recipes
Almond flour recipe collections
dry fruits based recipe collection in TMF
Ingredients
Dates - 11

pitted

Cashews - 3

Cardamom powder - pinch

Whole fat Milk - 2 cups

Roasted almond flakes - few
Instructions
In a pressure cooker add dates, cashews, and 1/2 cup of milk

Pressure cook for three whistles and let the pressure release naturally

After the pressure settles down and the mixture is cool, grind the mixture into a fine paste and transfer it into the pressure cooker

Add 1 cup of milk to the pressure cooker

Finally, add a pinch of cardamom powder and let the payasam boil

Cook for 2-3 minutes till the payasam boils well and turns frothy, switch off

Add toasted almond flakes and  serve the payasam warm or cold
Video
Notes
Avoid overcooking the dates Payasam as it might change the taste
If desired, roast cashews and raisins in ghee and add it to the payasam
The sweetness depends on the dates. If you feel Payasam is too sweet add extra milk
I didn't add sugar but if desired few spoons of sugar can be added did extra flavor
Dates can also be soaked in hot milk before grinding
3 almonds can be used instead of dates or 1 tablespoon of almond flour can be added while grinding dates
Ingredients:
Dates - 11, pitted
Cashews - 3
Cardamom powder - pinch
Whole fat Milk - 2 cups
Roasted almond flakes - few
How to make dates payasam with step by step pictures :
In a pressure cooker add dates, cashews, and 1/2 cup of milk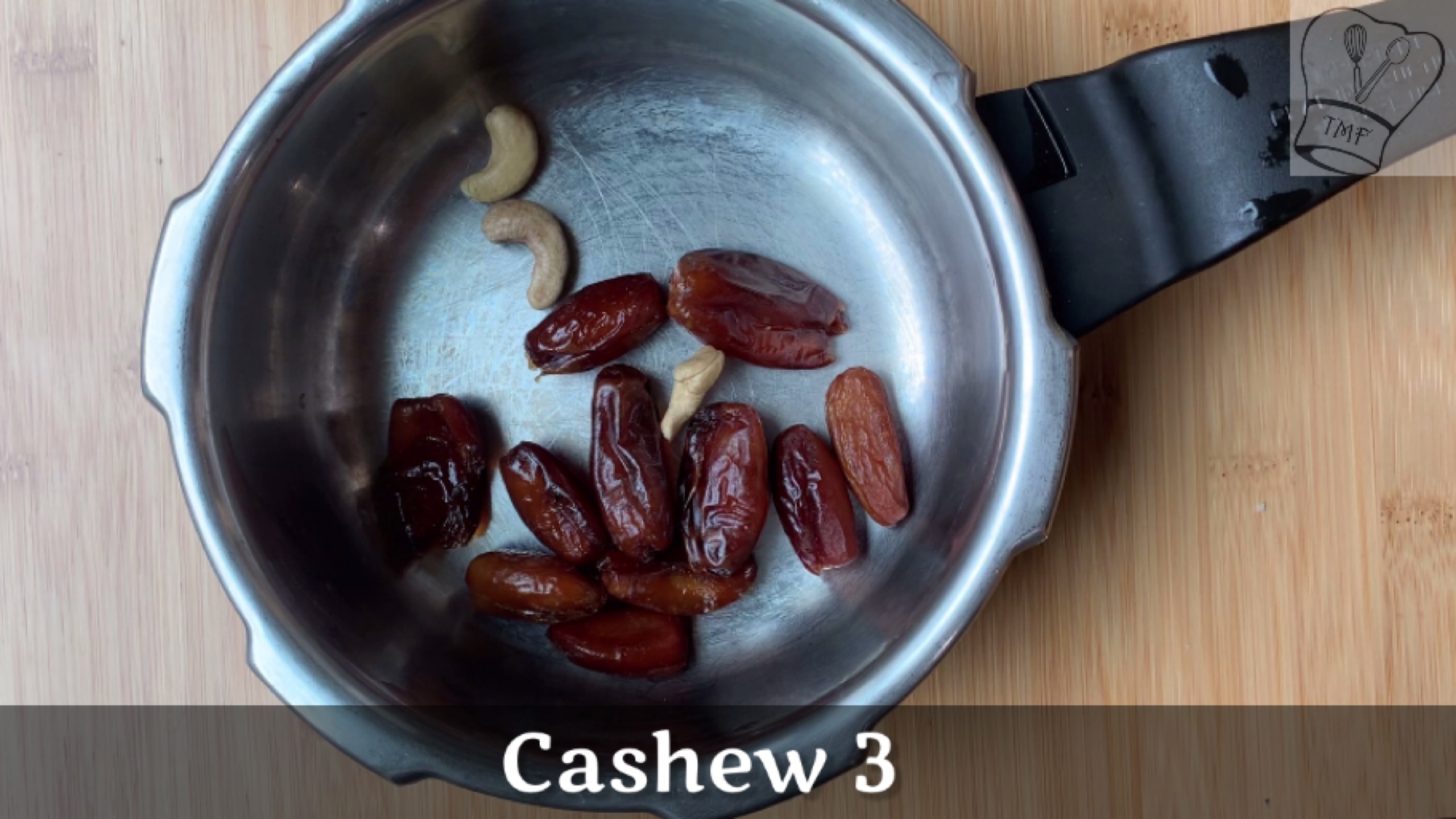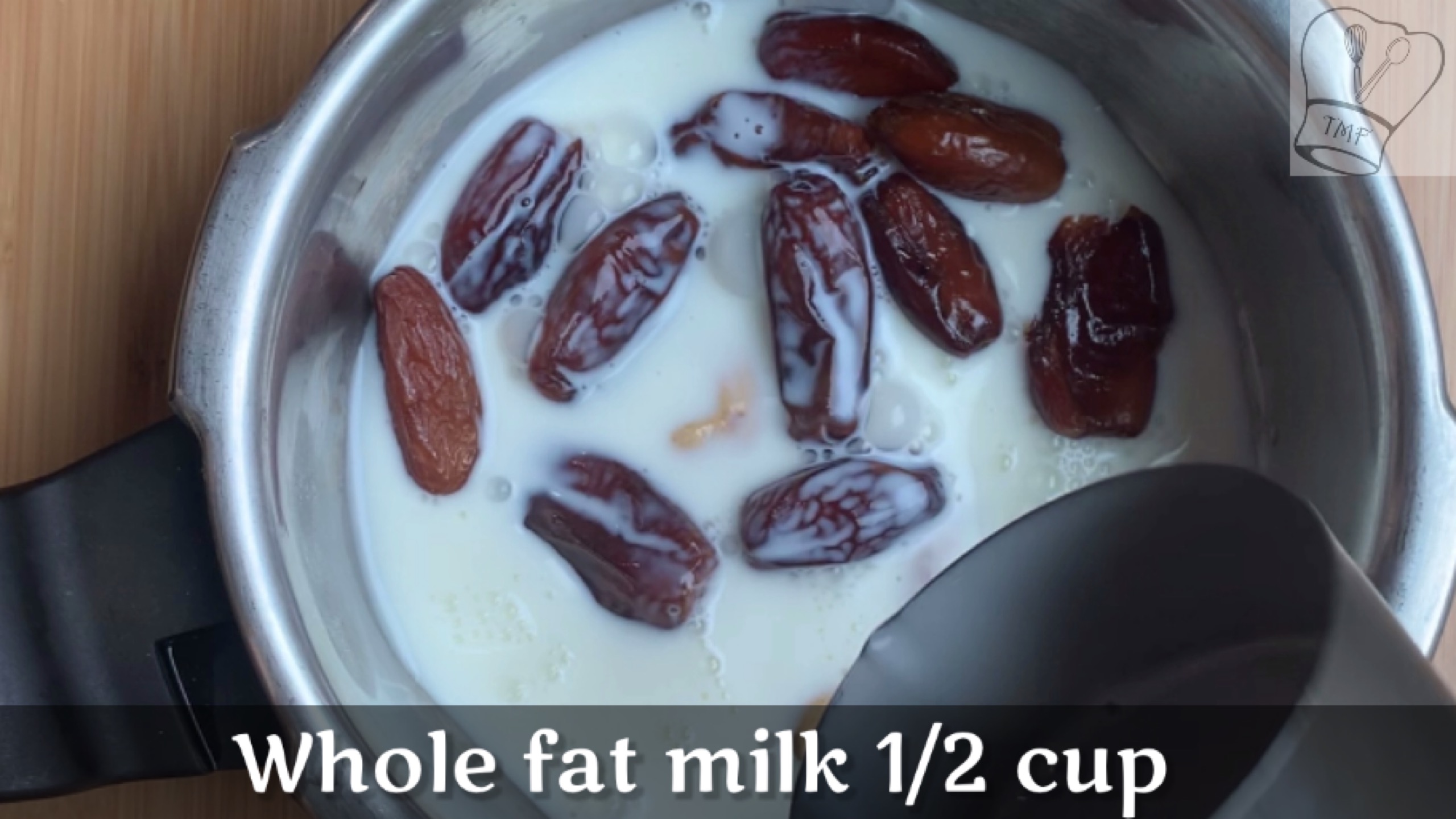 Pressure cook for three whistles and let the pressure release naturally
After the pressure settles down and the mixture is cool, grind the mixture into a fine paste and transfer it into the pressure cooker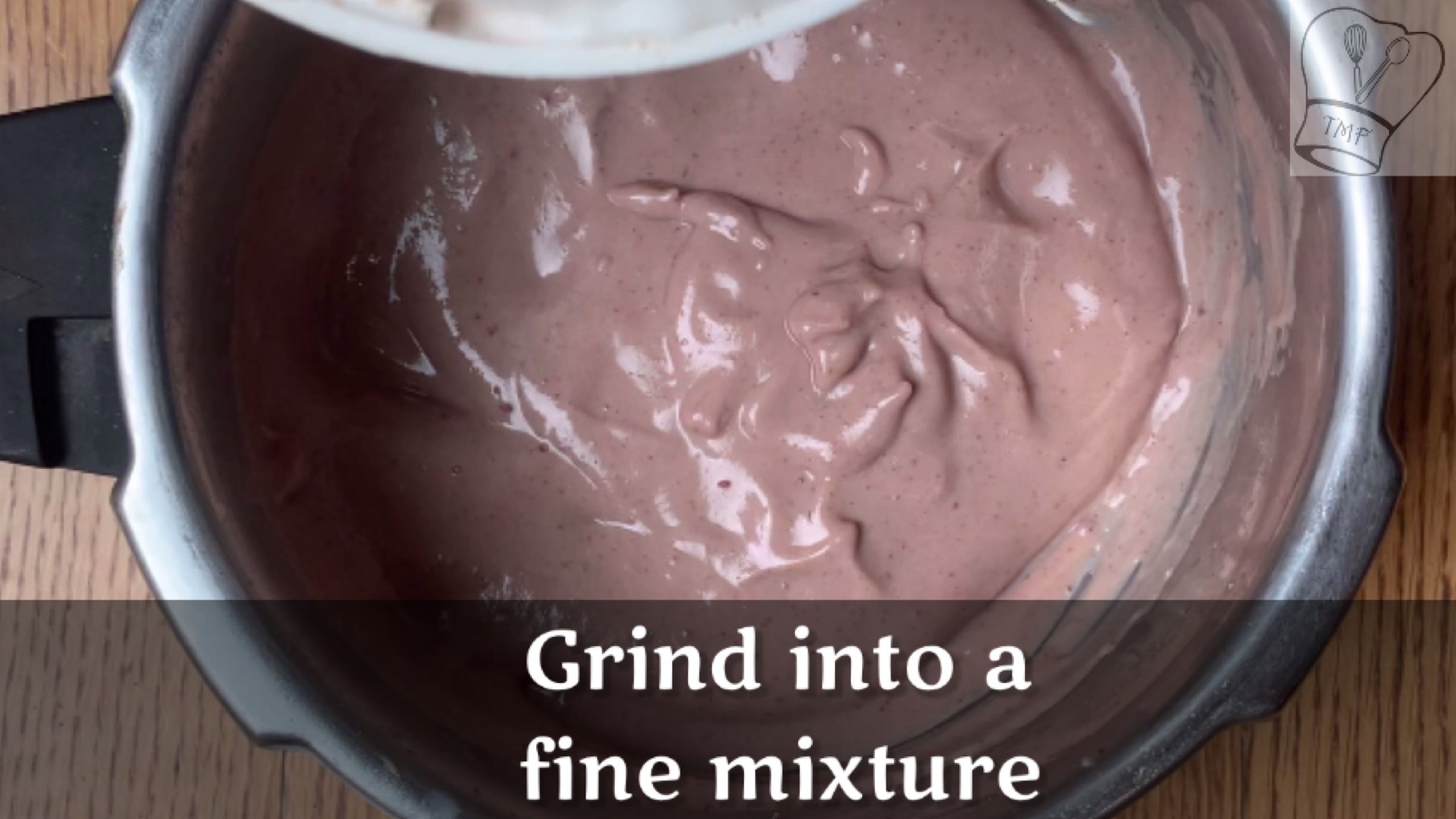 Add 1 cup + 1/2 cup of milk to the pressure cooker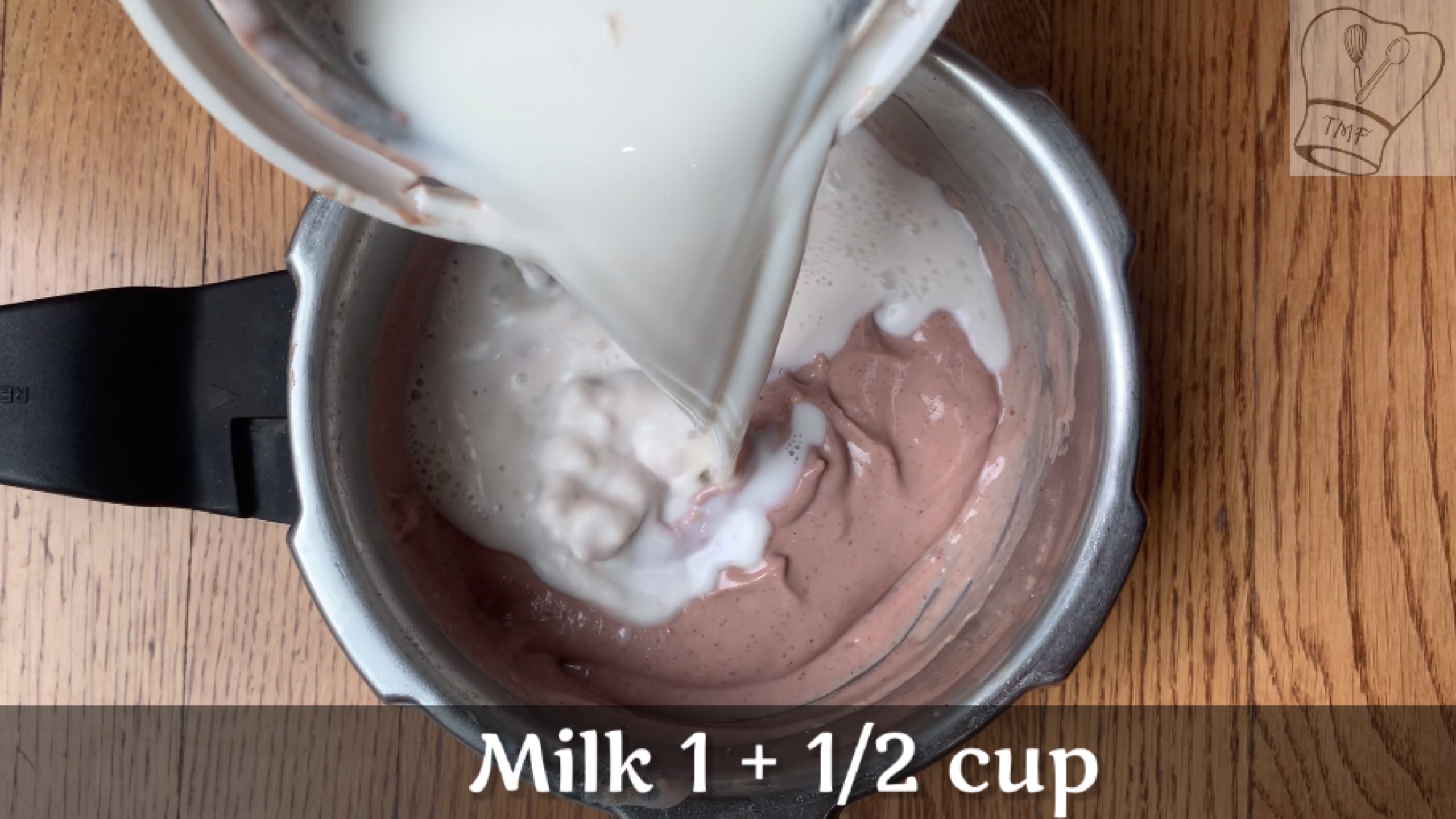 Finally, add a pinch of cardamom powder and let the payasam boil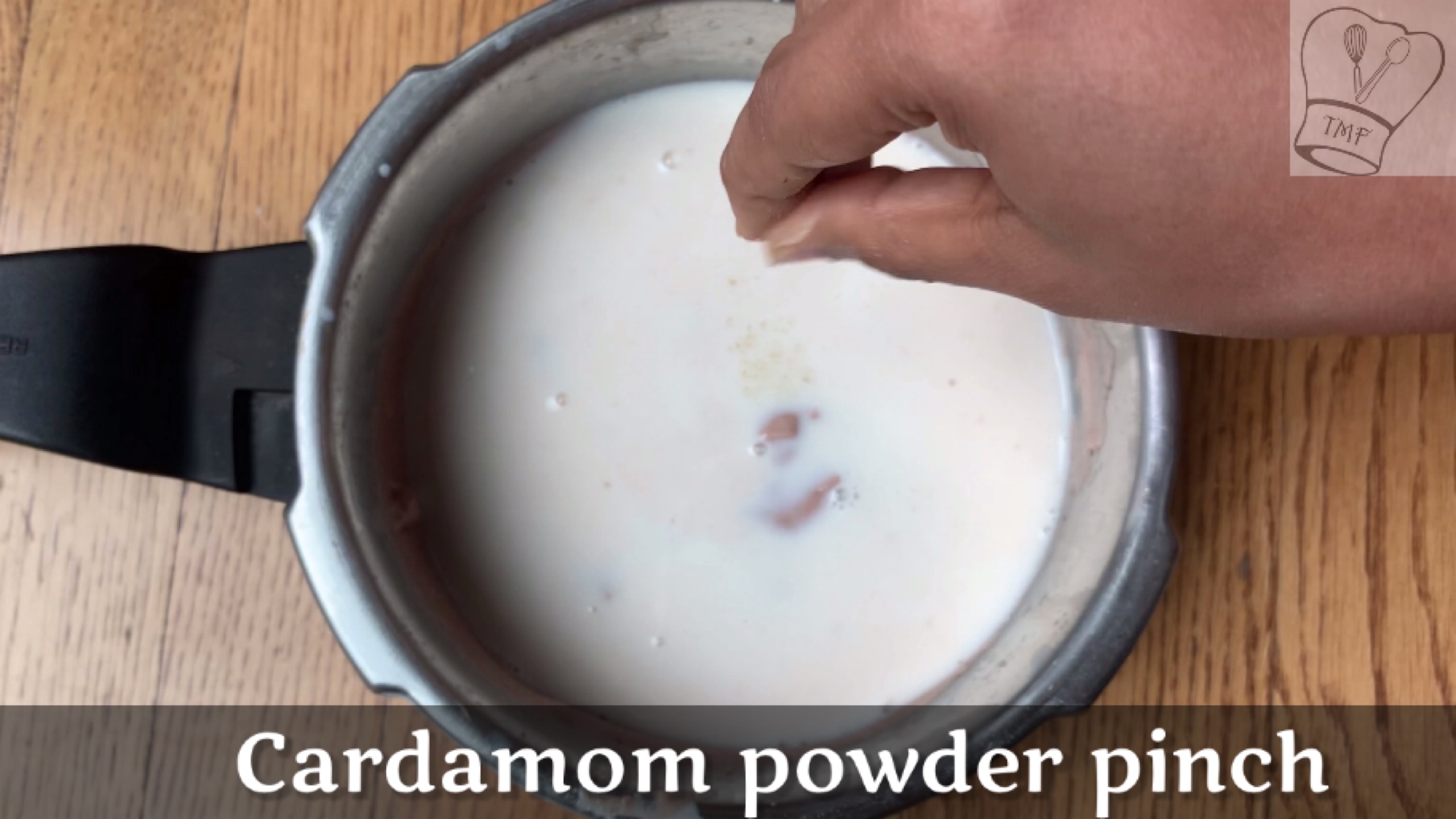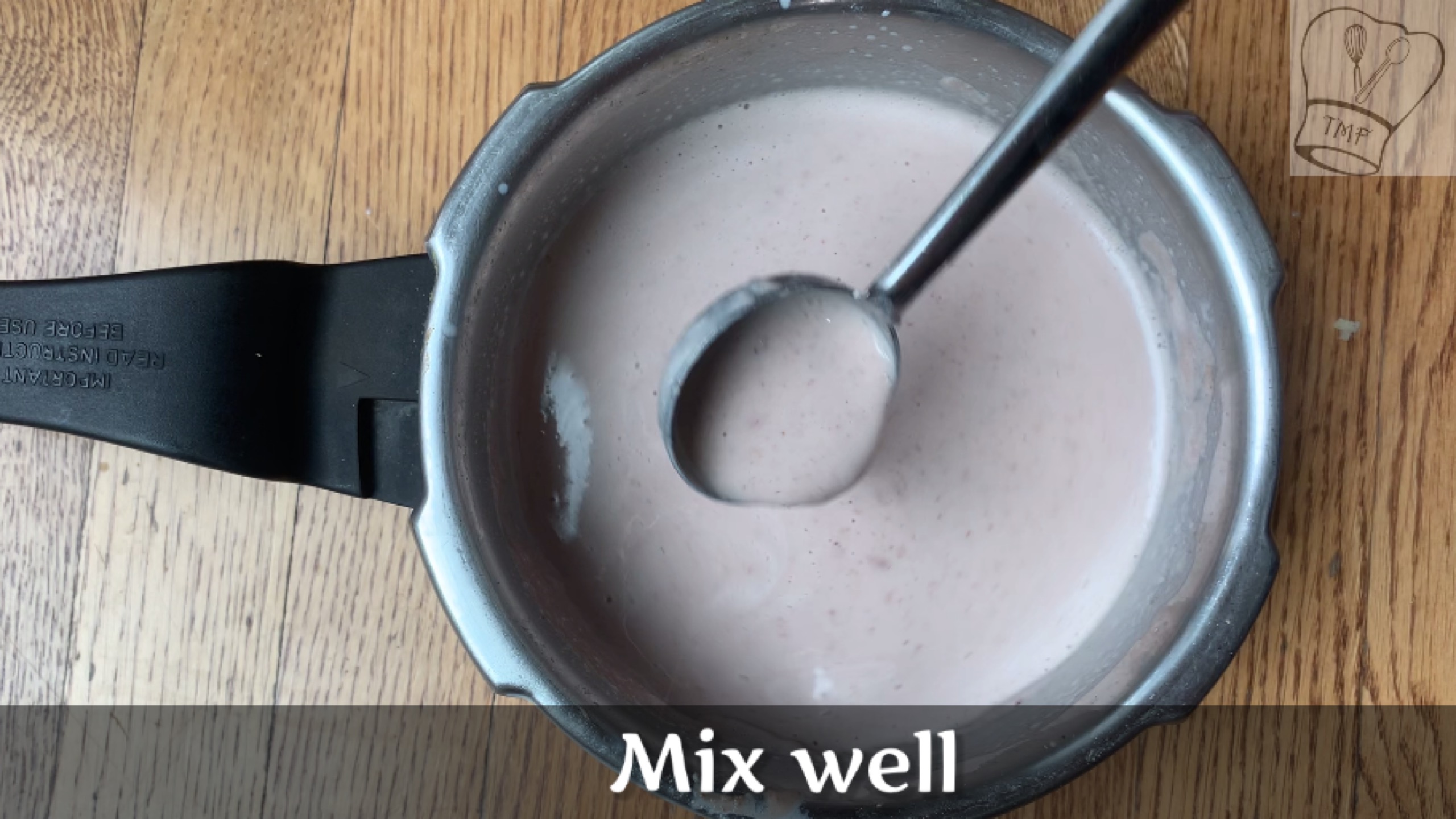 Cook for 2-3 minutes till the payasam boils well and turns frothy, switch off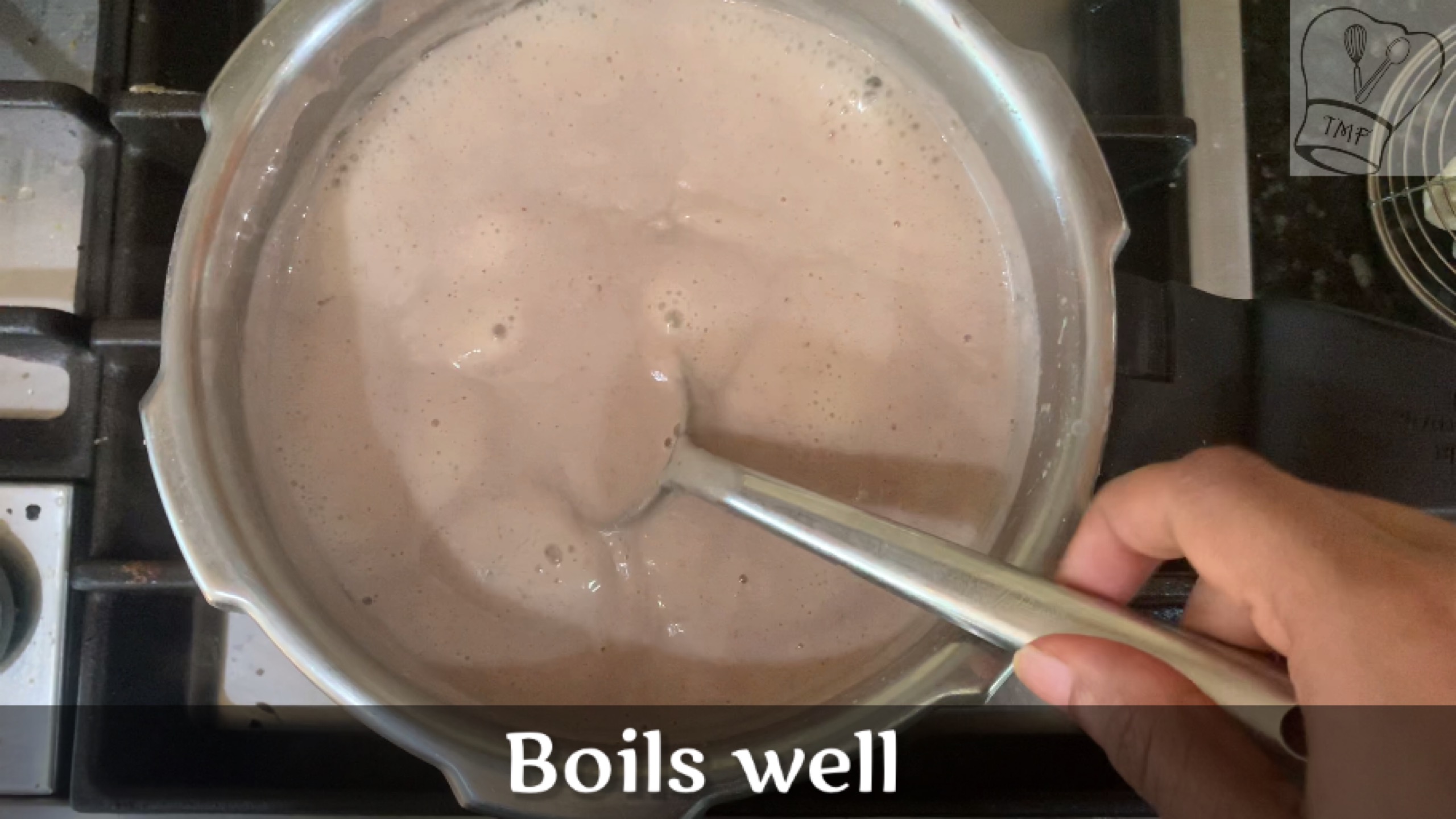 Add toasted almond flakes and serve the payasam warm or cold