Dry fruits halwa | Dry fruits burfi recipe| dry fruits halwa | dry fruits barfi | easy Diwali sweets | Khajur Burfi Recipe | Dates burfi | Nuts, and dates barfi | Energy fudge | halwa recipe | burfi recipe | Indian sweet halwa recipe| | dessert dishes Indian | Indian sweet | Indian sweet treats | instant Indian sweets | Indian dessert recipes | Indian dessert recipes easy | festival sweets | Diwali sweet recipe | Deepavali sweets | South Indians sweet recipe | traditional Indian sweets | North Indian sweet | best Indian sweets with step by step pictures and video recipe. Check out the dry fruits halwa recipe. If you like the video pls SUBSCRIBE to my channel.
Easy, unique tasty Indian sweet recipe made with ground dates, mixed nuts. Soft fudge-like dry fruits Burfi | barfi is perfect for festive sweets, kids lunch box, and after-school snacks.
Dry fruits nuts burfi
Rich and tasty dry fruits halwa are typically prepared during the festival season like Diwali, special occasion feast, get together, etc. Dates halwa | Khajar halwa is also served for iftar meal during Ramadan. Loaded with nuts, dates this is one perfect snack recipe for kids. If you prefer to consume dry fruits halwa with a spoon you can skip some flour. To make it a dry fruit Burfi I added little cornflour, this cornflour halwa texture slightly differs from traditional corn flour halwa.
Can I use other dry fruits for halwa?
Today I have used dates, but you can use apricot, fig, prunes, or any other dry fruits. You can also use mixed dry fruits make sure you take 1 cup of dry fruits and soak them in water before preparing halwa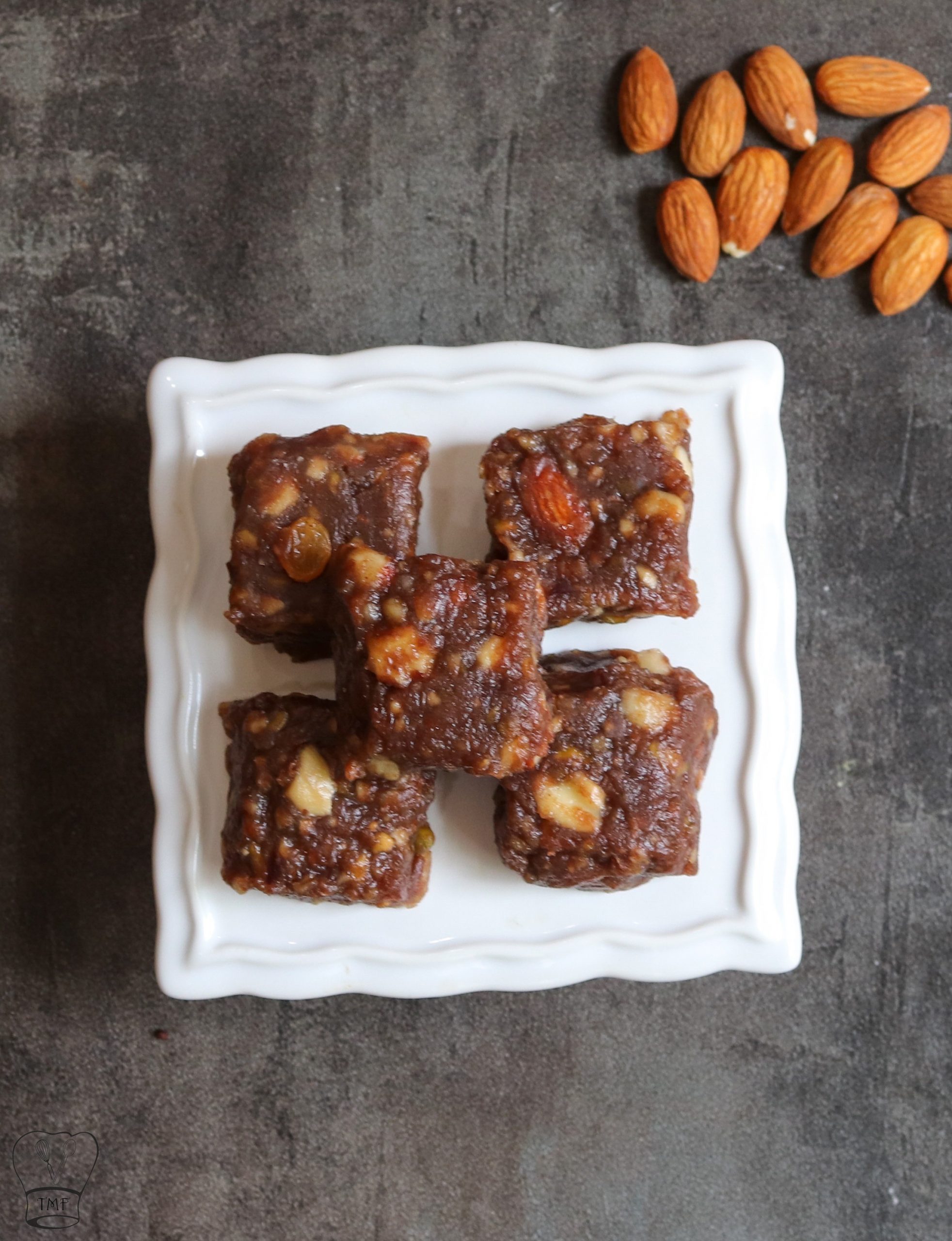 Can I skip nuts?
Yes, you can skip mixed nuts and prepared Khajar halwa in that case reduce the sugar accordingly.
What kind of nuts is ideal for dry fruits in Burfi?
I have combined 4 different nuts but you can prepare the dry fruits barfi with just one nut variety. Avoid pecans that can turn oily while pulsing and that might affect the fluffy fruits halwa texture. Instead of using nuts, you can add sesame seeds, coconut, pumpkin seeds, etc. of your choice
Can I make sugar-free dry fruits Burfi?
You can make it sugar-free if you prefer a Burfi with mild sweetness.sugarless dates burfi is one of the kids' favorite. I tried to make adyar andha bhavan dry fruits halwa so I added sugar. You can add brown sugar or jaggery instead of white sugar.
can I skip corn flour?
yes, I have added corn flour to get a soft Burfi like texture you can skip if you prefer not to cut the halwa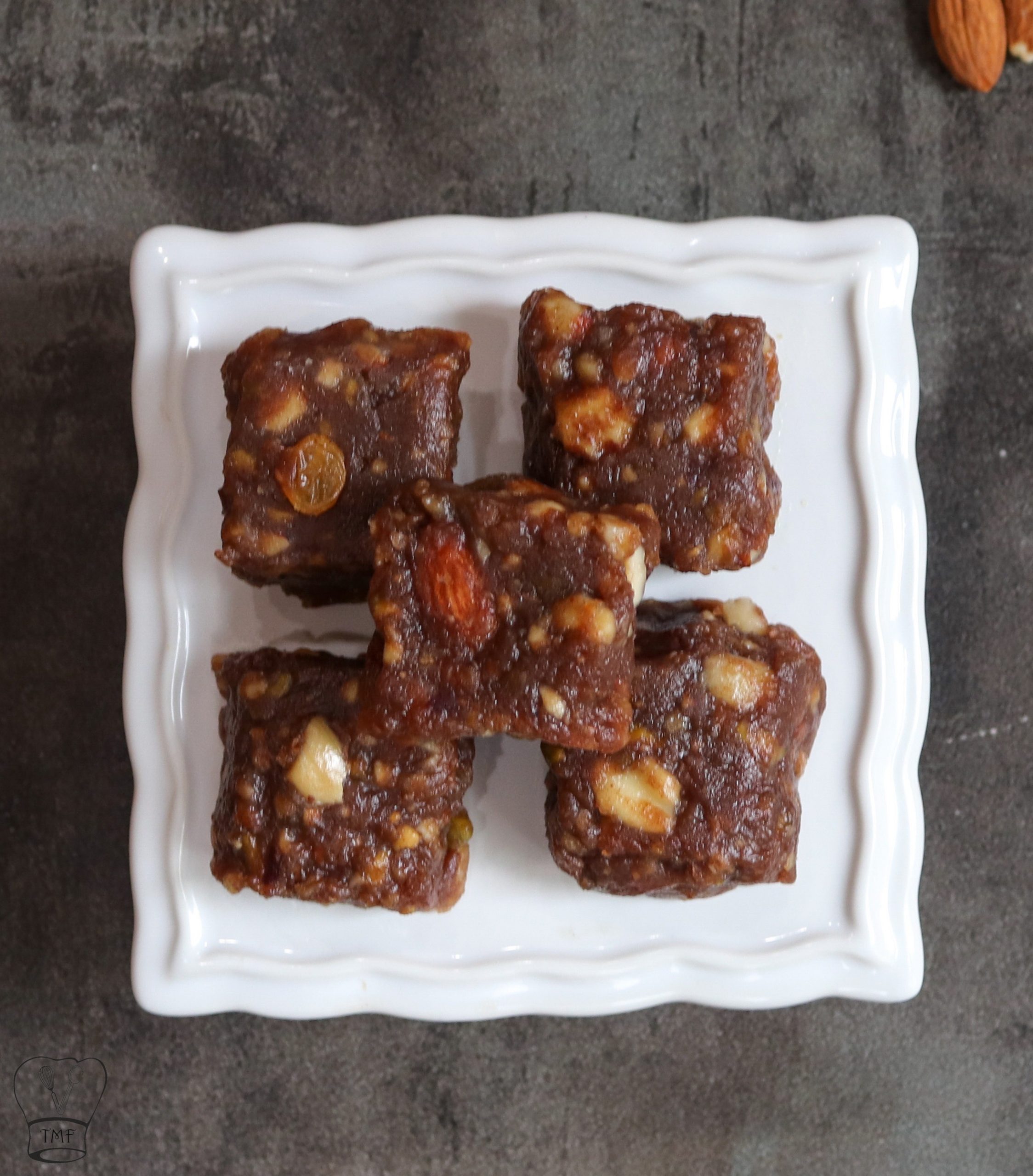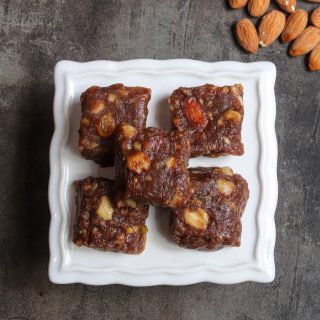 Ingredients
Dates paste:
1

cup

Dates

1

cup

hot water
Nuts:
1

teaspoon

ghee

1/4

cup

cashew

1/4

cup

pistachio

1/4

cup

walnut

1/4

cup

almonds
Corn flour slurry:
1

tablespoon

cornflour

1/2

cup

water
Halwa:
Ghee 1/4 cup

1

tablespoon

+ 1/2 tablespoon raisins

1/2

cup

sugar

1/4

teaspoon

cardamom powder

1/2

tablespoon

brown sugar
Instructions
Firstly, place parchment paper on 8*8 square pan and add little ghee

Soak dates in hot water for at least 15 minutes till the data turned soft

Add teaspoon of ghee and roast all the mixed nuts for 3 minutes or until the nuts turns aromatic and well roasted

Transfer to a plate and let them cool

In a mixing bowl add cornflour, water, mix well and prepare a lump-free slurry

After the nuts are cool, pulse them and keep them aside

Grind the dates along with water into a fine paste

In a heavy-bottomed pan add ghee when ghee turns hot, add raisins and roast, save half of the raisins for later

Add the ground dates and saute for 3 minutes

Furthermore, add sugar and mix well, cook for 4 minutes

Add the mixed nuts, give a quick mix

Furthermore, add slurry and mix well

Add cardamom powder,brown sugar, mix well

Cook the mixture in low- medium flame for around 15 minutes until the mixtures come together as a mass leaving the pan

Finally, add the remaining roasted raisins and continue cooking

Cook till the mixture turns nonsticky and the ghee starts separating out

Transfer the halwa to the greased tray and let it sit for at least 30 minutes

Cut them into the desired size and serve dry fruits burfi
Video
Notes
I have soaked dates to turn them soft.

Before grinding make sure dates is soft, and water is not hot
Corn flour helps to cut the halwa into soft burfi. You can skip it
I have coarse ground nuts but you can powder them according to your choice
Cook halwa in low- medium flame. Avoid high flame
Ghee oozes out after preparing halwa. You can reduce the ghee quantity but halwa tastes best with this much ghee
Ingredients:
Dates paste:
1 cup Dates
1 cup hot water
Nuts:
1 teaspoon ghee
1/4 cup cashew
1/4 cup pistachio
1/4 cup walnut
1/4 cup almonds
Corn flour slurry:
1 tablespoon cornflour
1/2 cup water
Halwa:
Ghee 1/4 cup
1 tablespoon + 1/2 tablespoon raisins
1/2 cup sugar
1/4 teaspoon cardamom powder
1 tablespoon brown sugar
How to make dry fruits halwa with step by step pictures
Firstly, place parchment paper on 8*8 square pan and add little ghee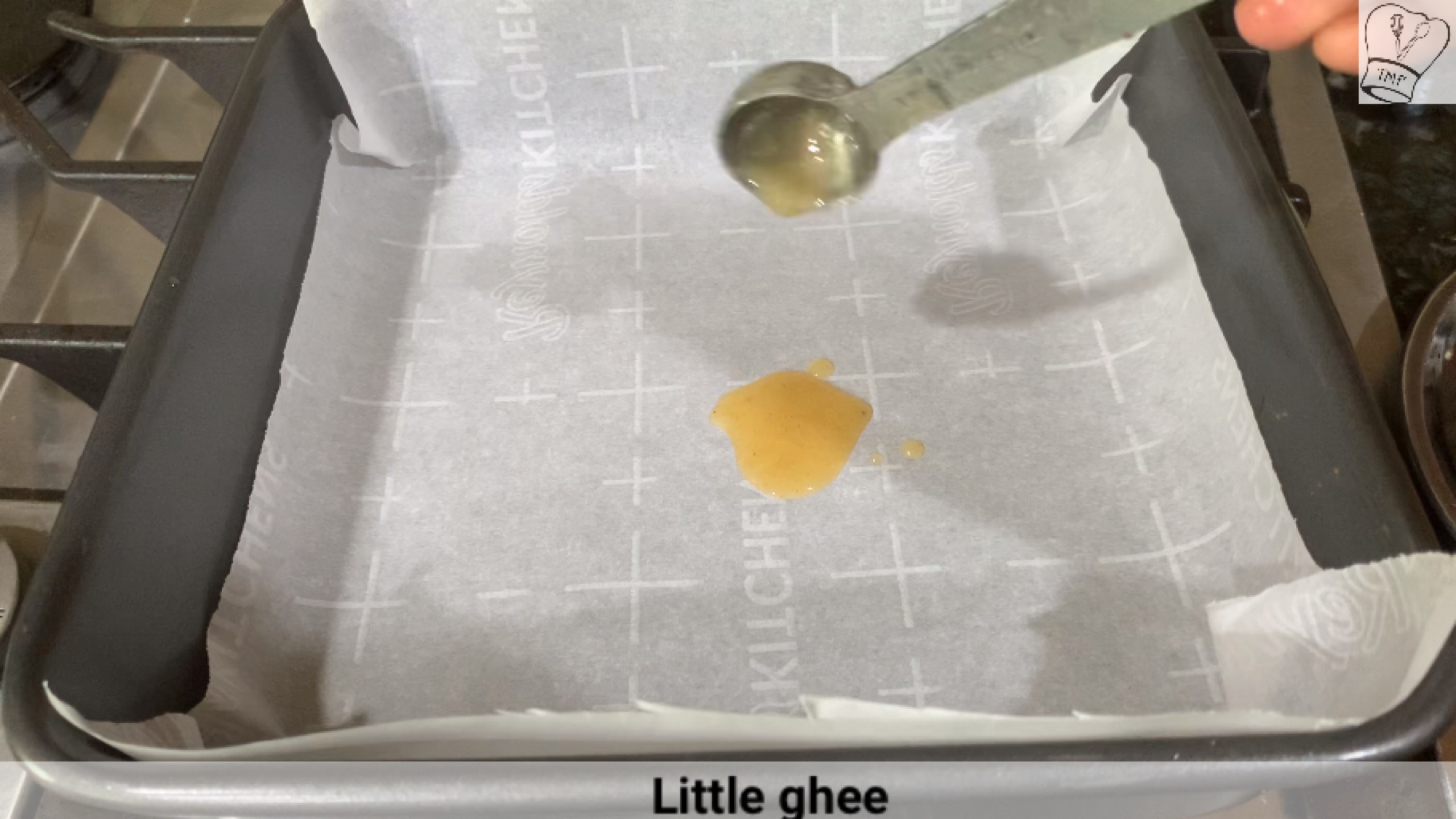 Soak dates in hot water for at least 15 minutes till the data turned soft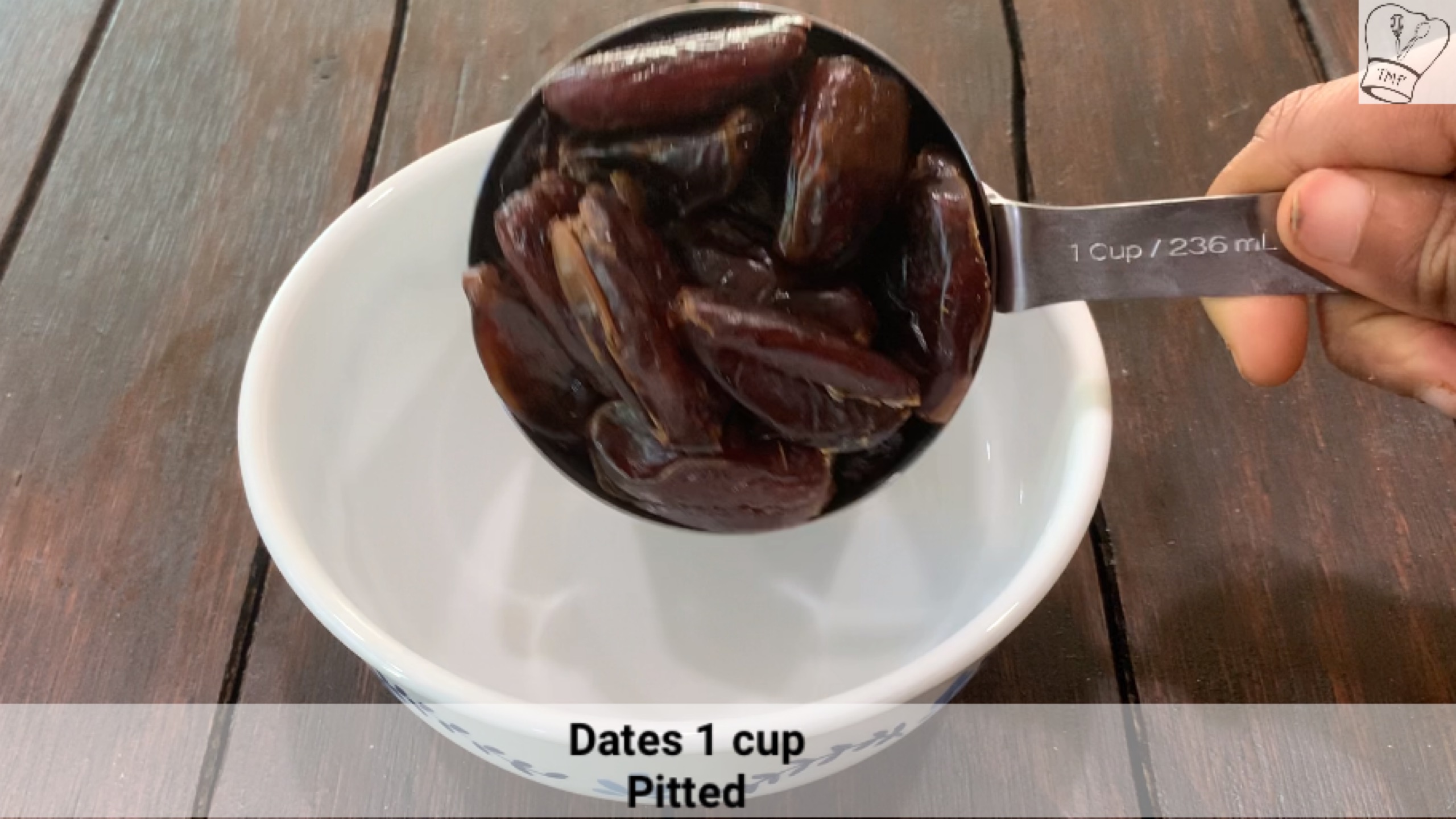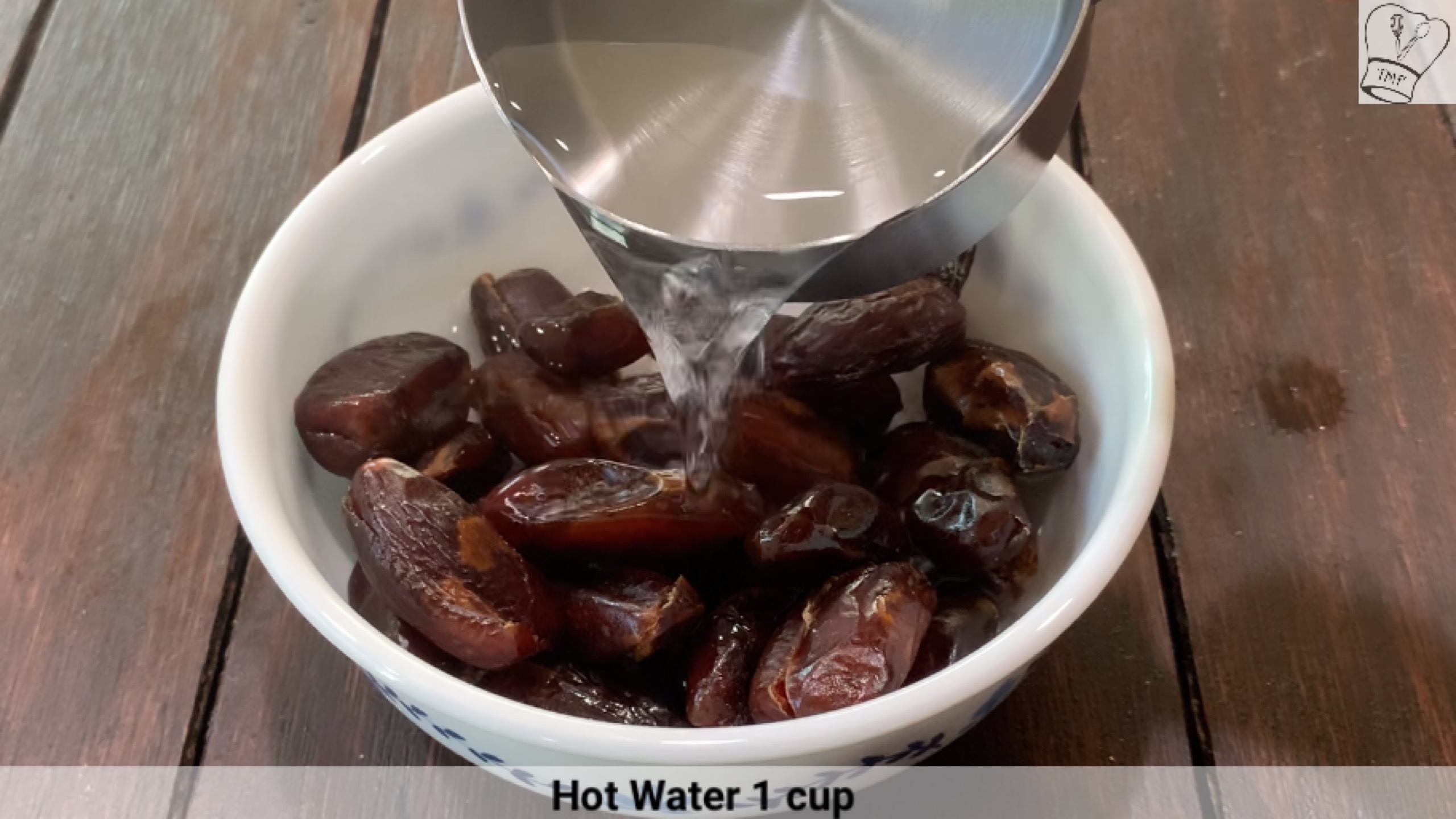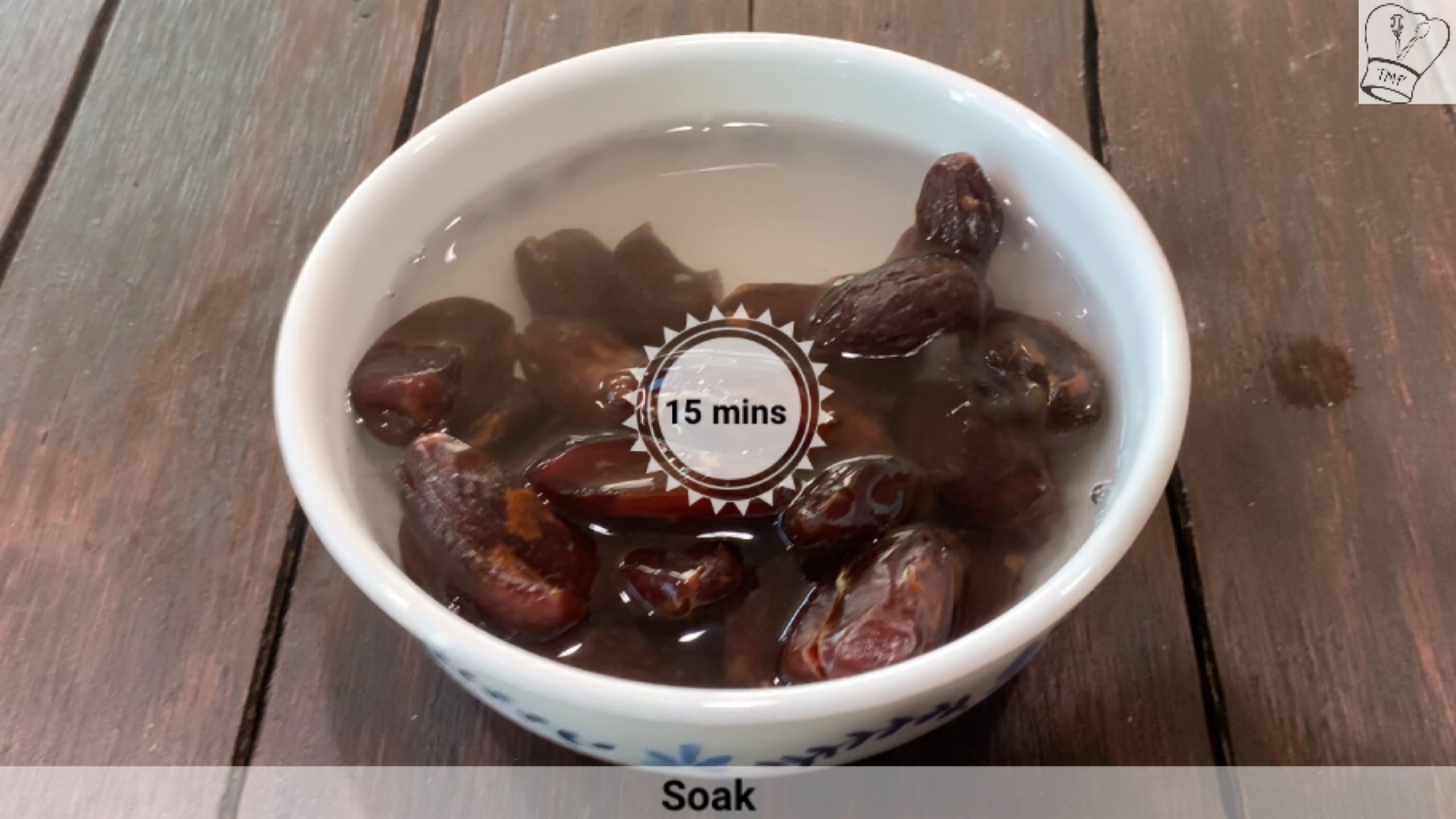 Add teaspoon of ghee and roast all the mixed nuts for 3 minutes or until the nuts turns aromatic and well roasted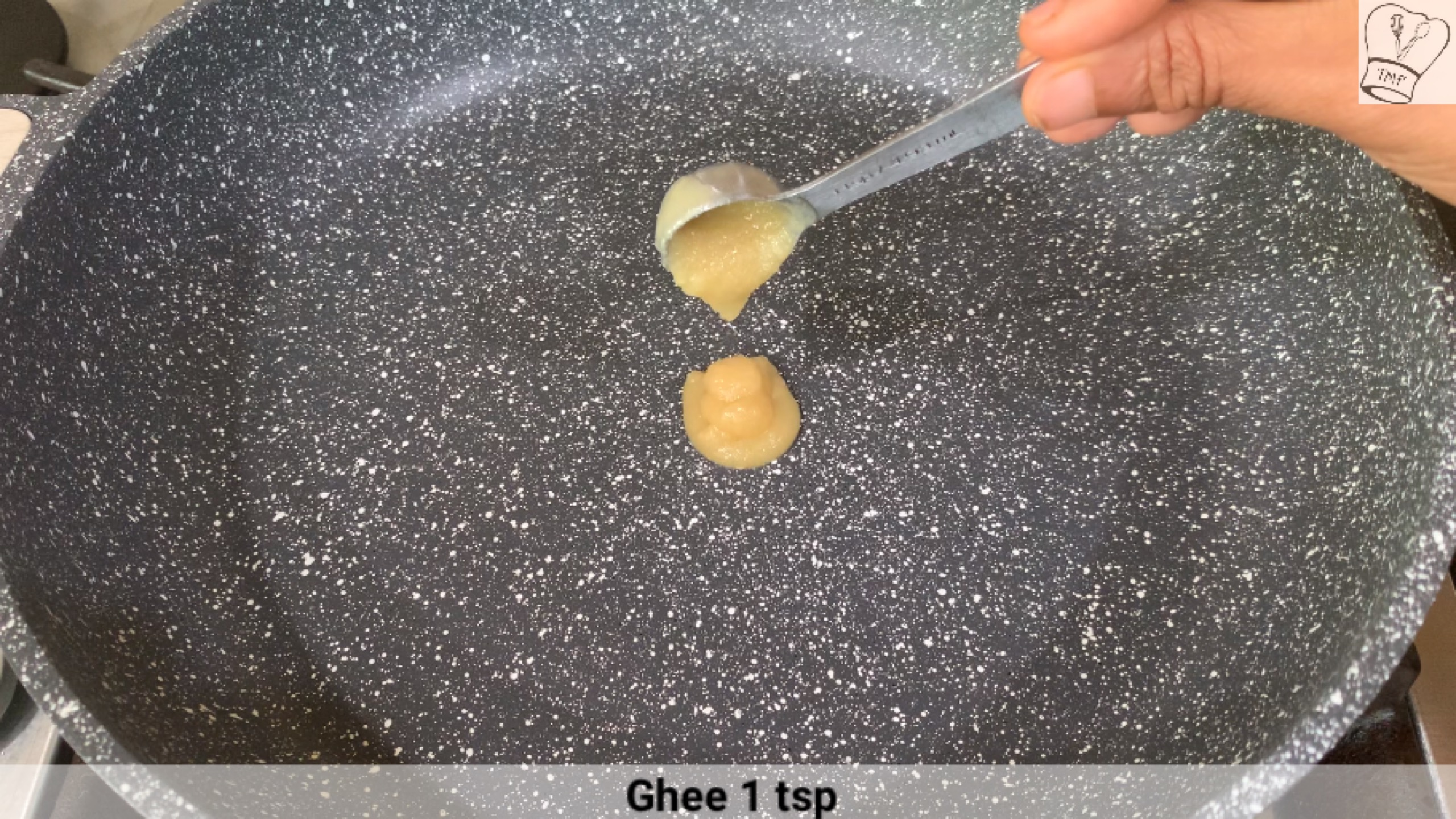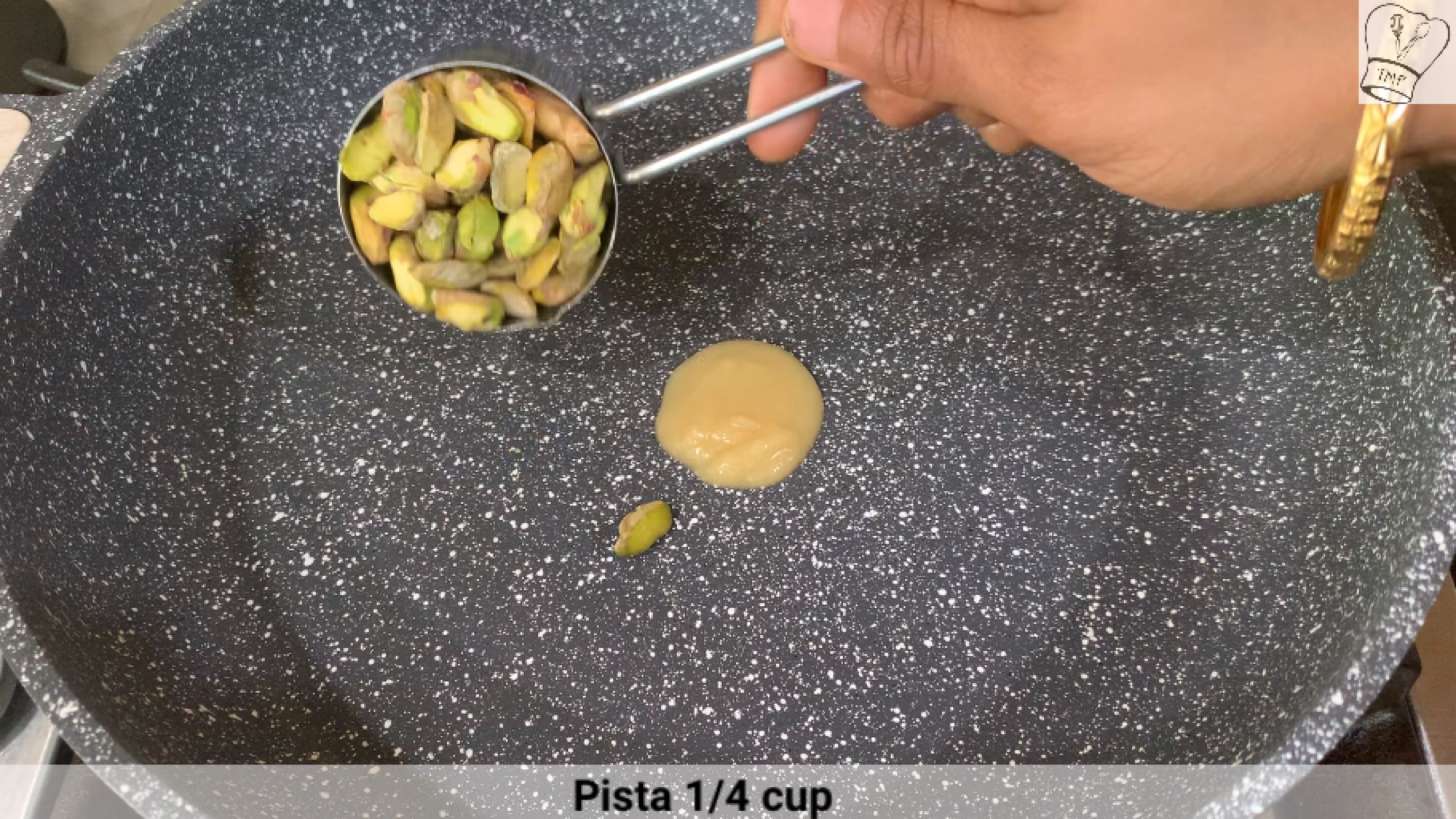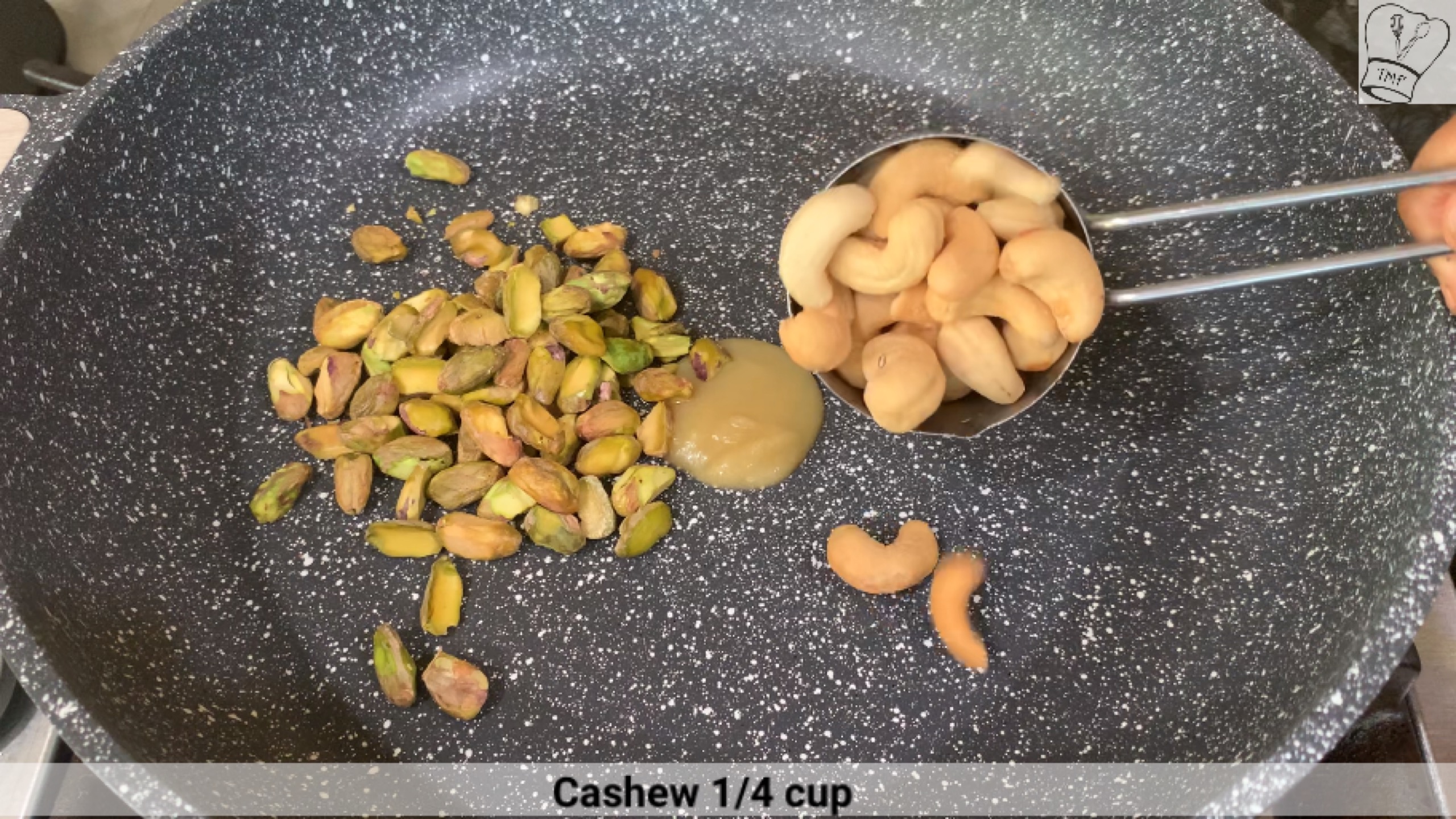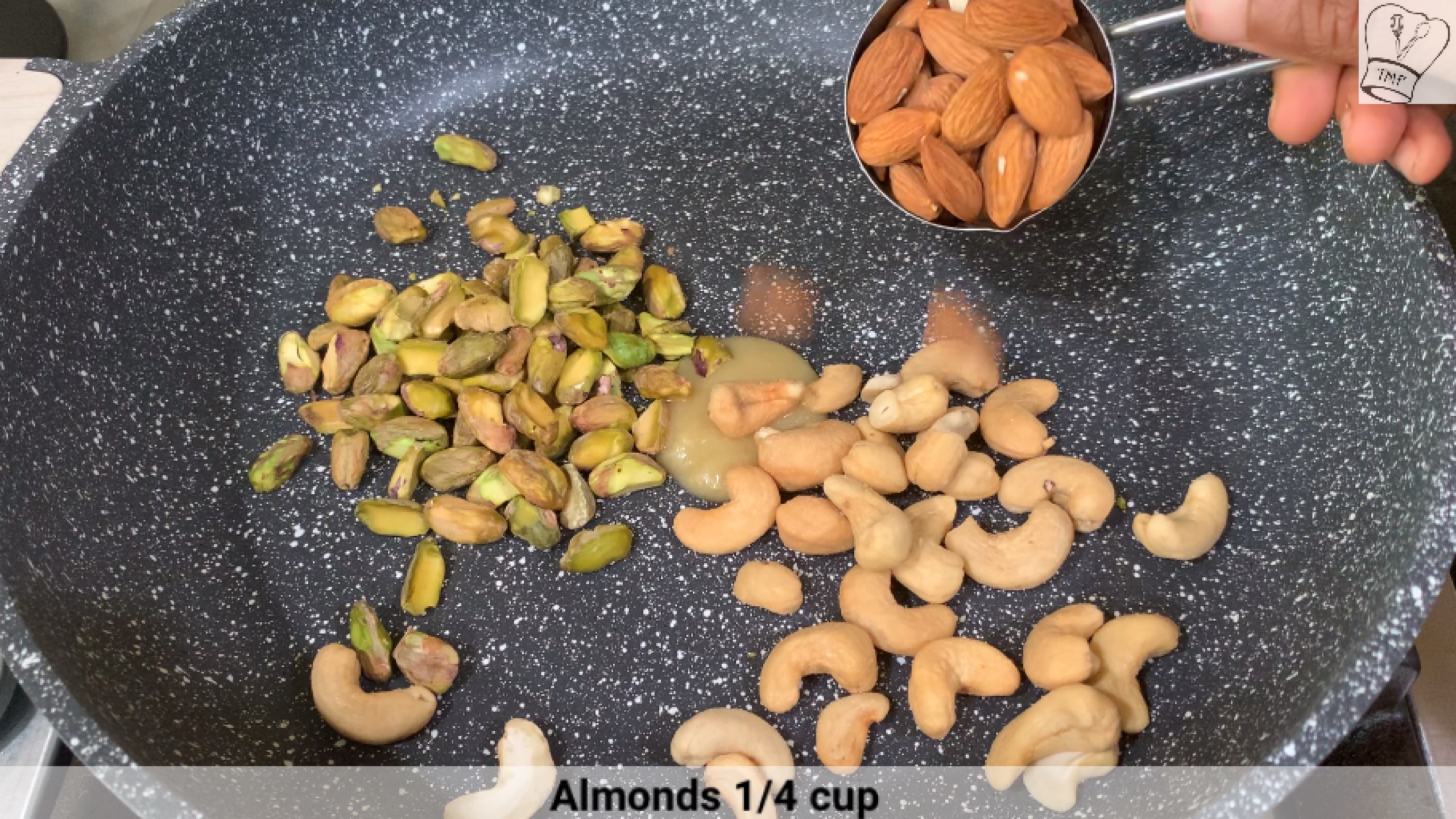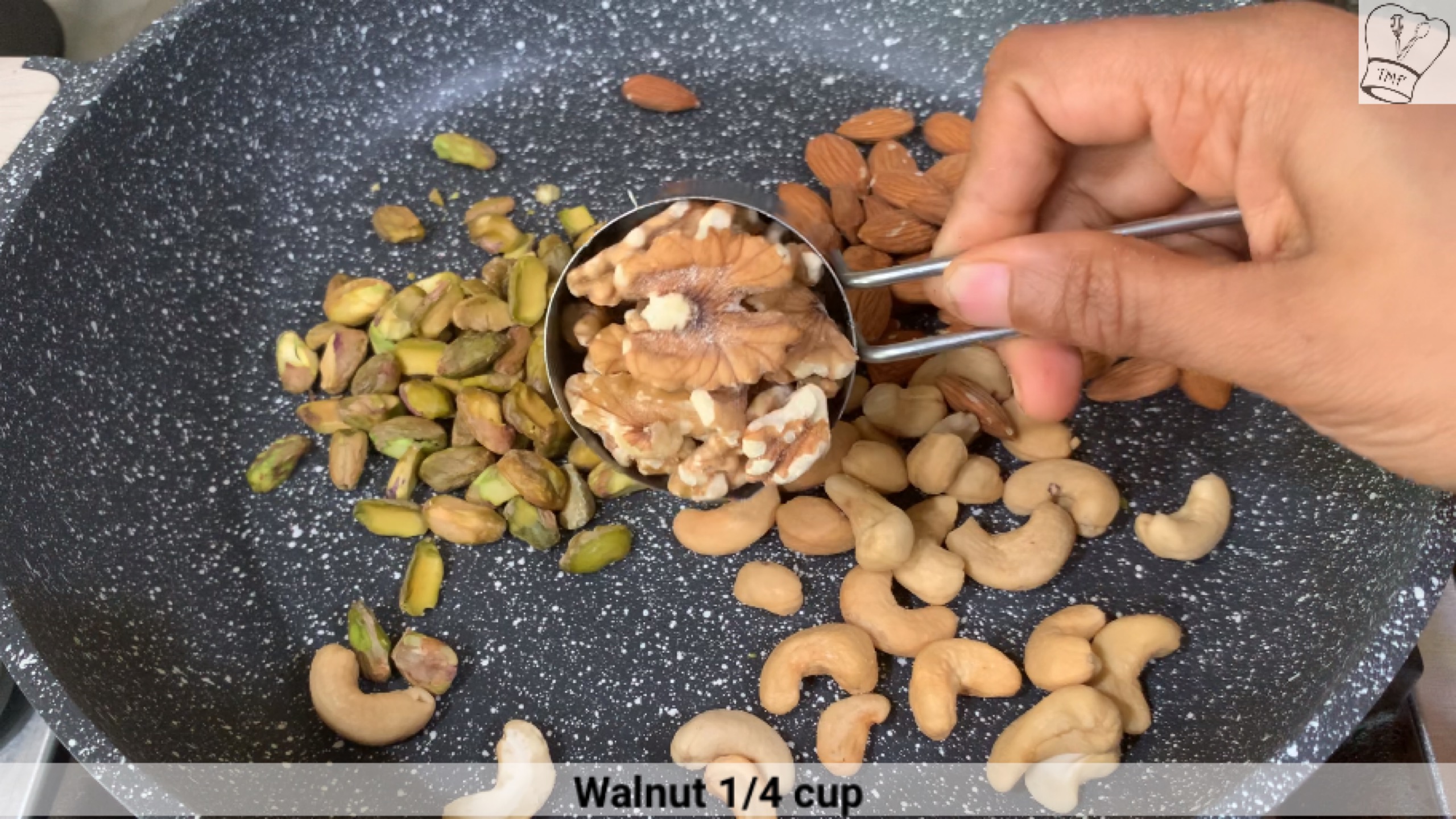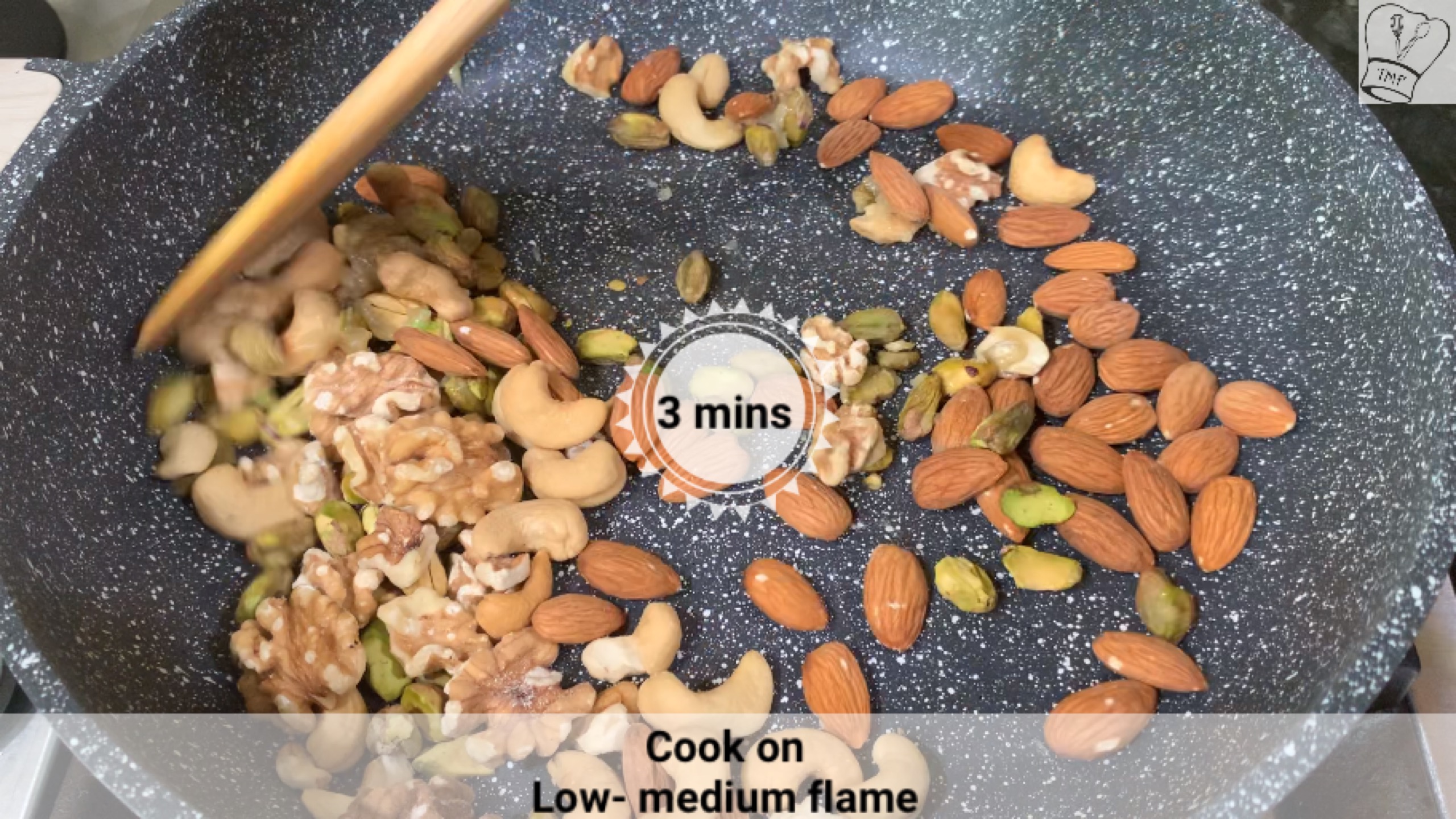 Transfer to a plate and let them cool

In a mixing bowl add cornflour, water, mix well and prepare a lump-free slurry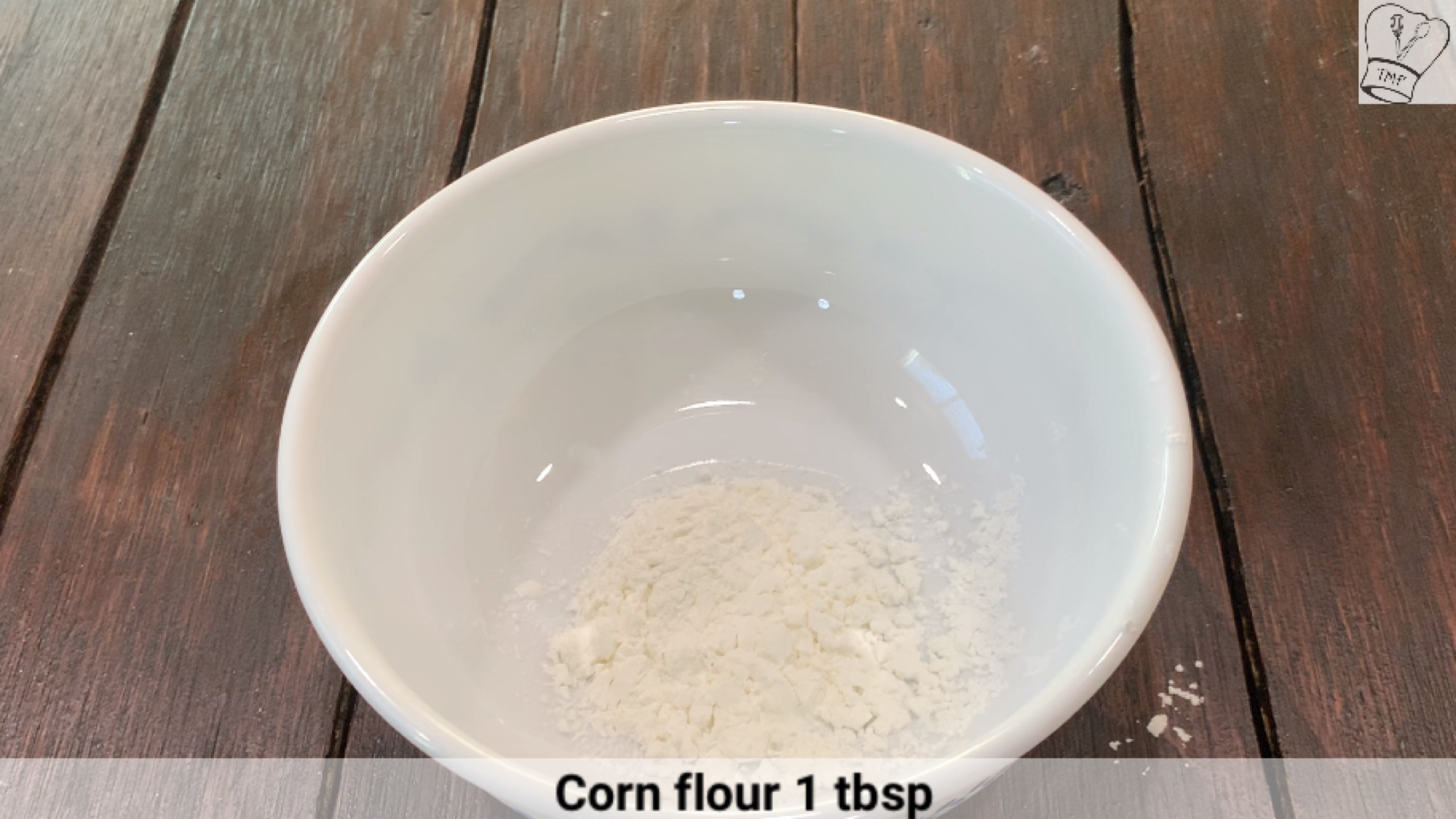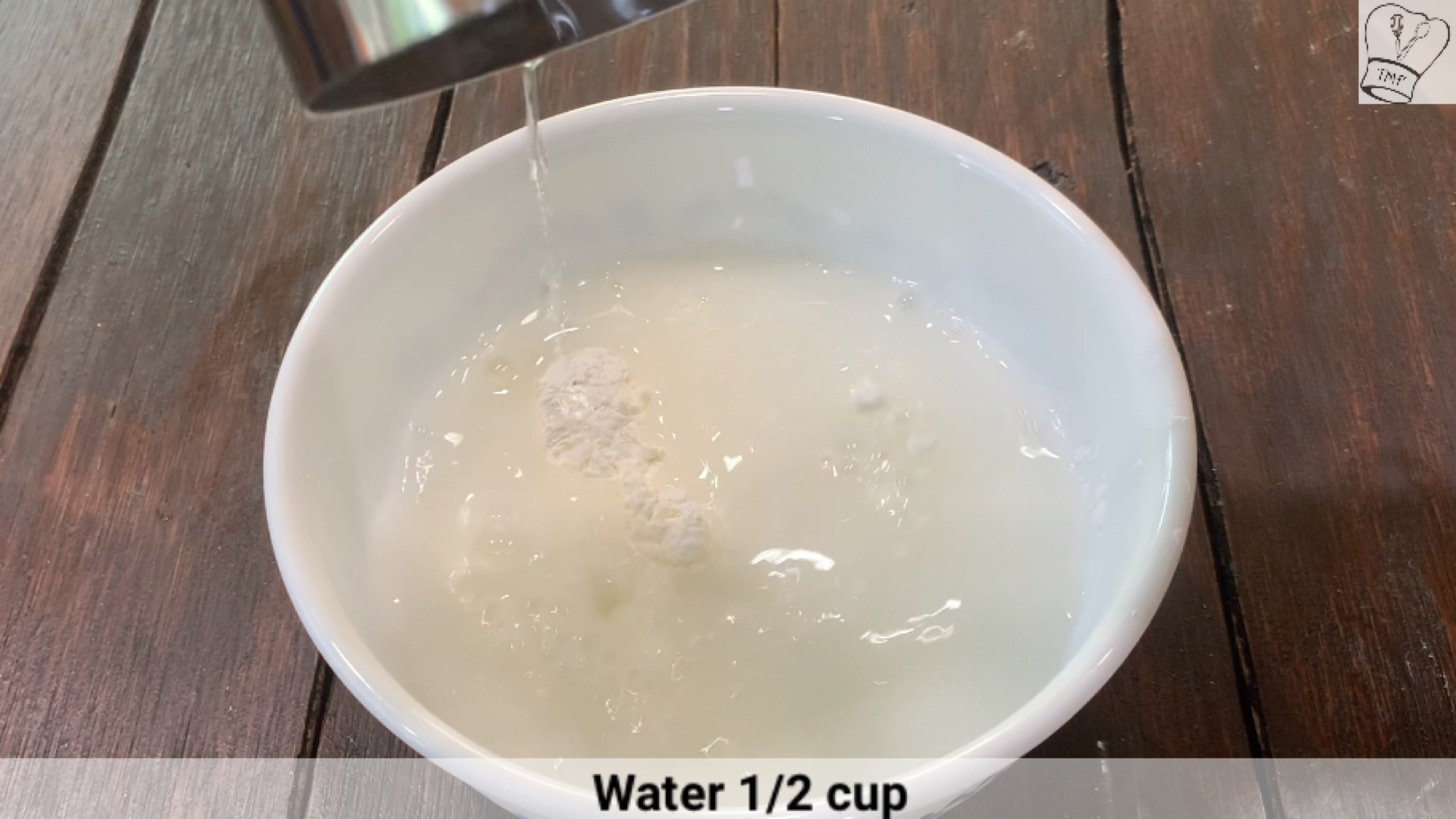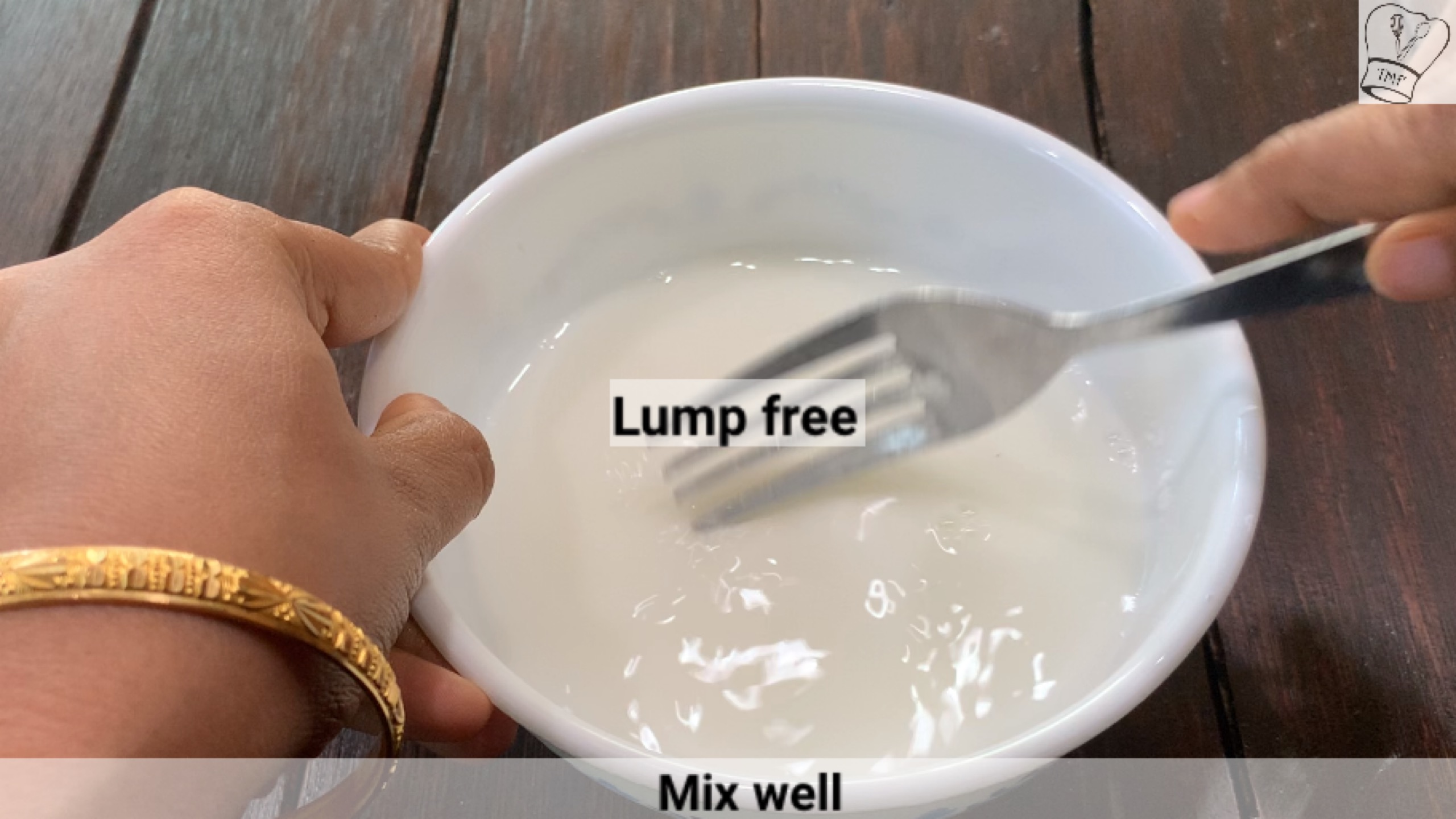 After the nuts are cool, pulse them and keep them aside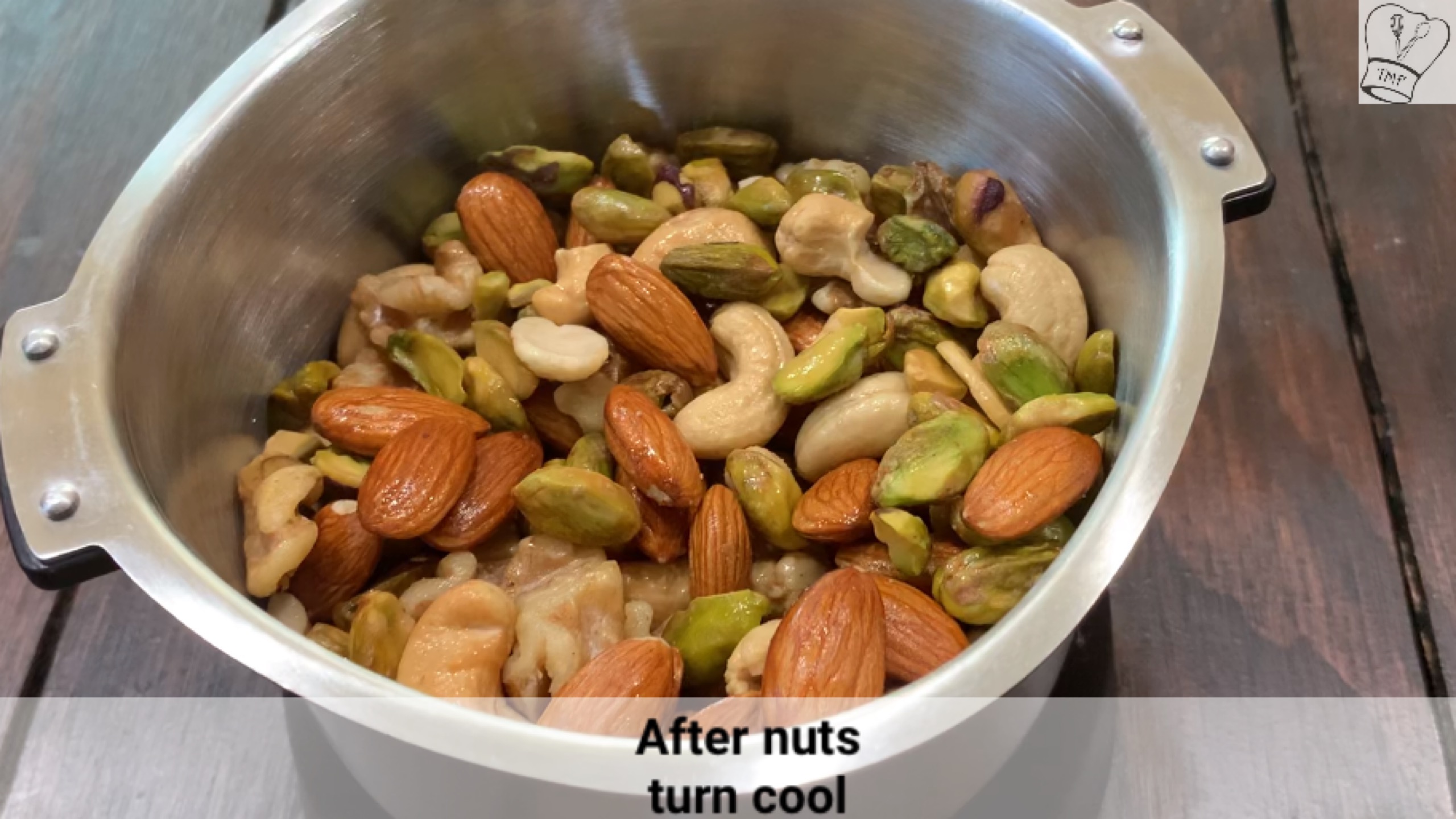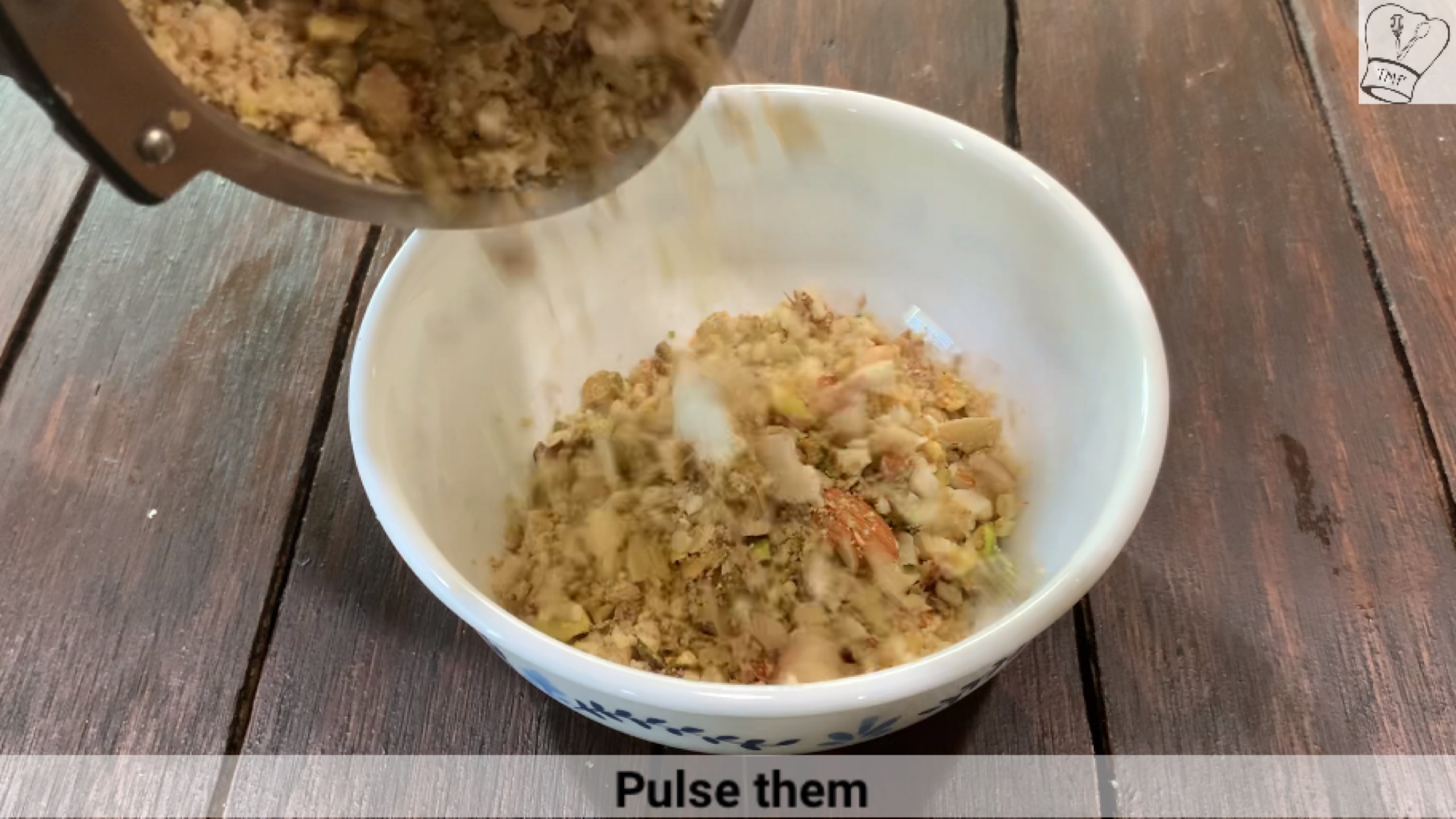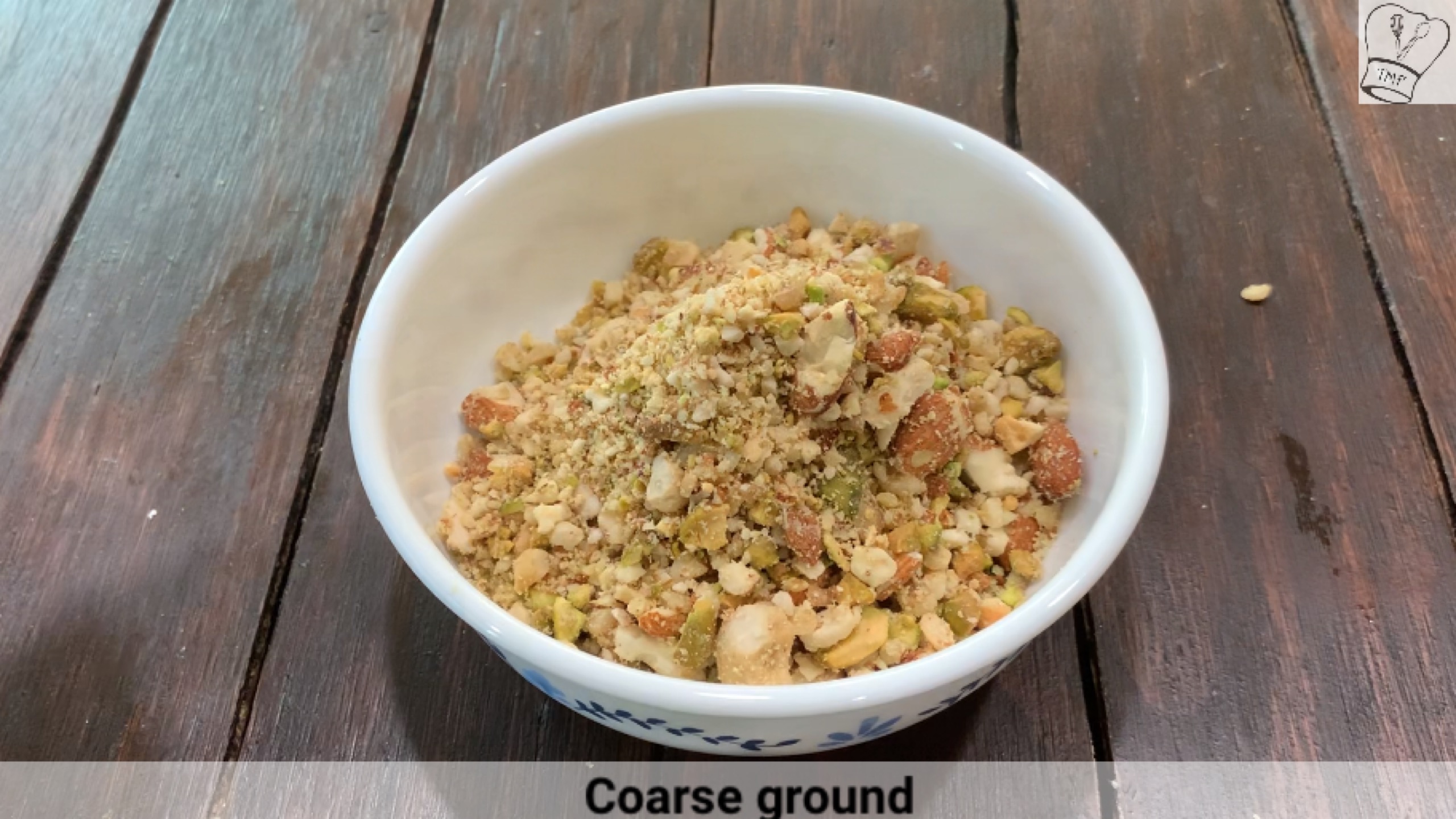 Grind the dates along with water into a fine paste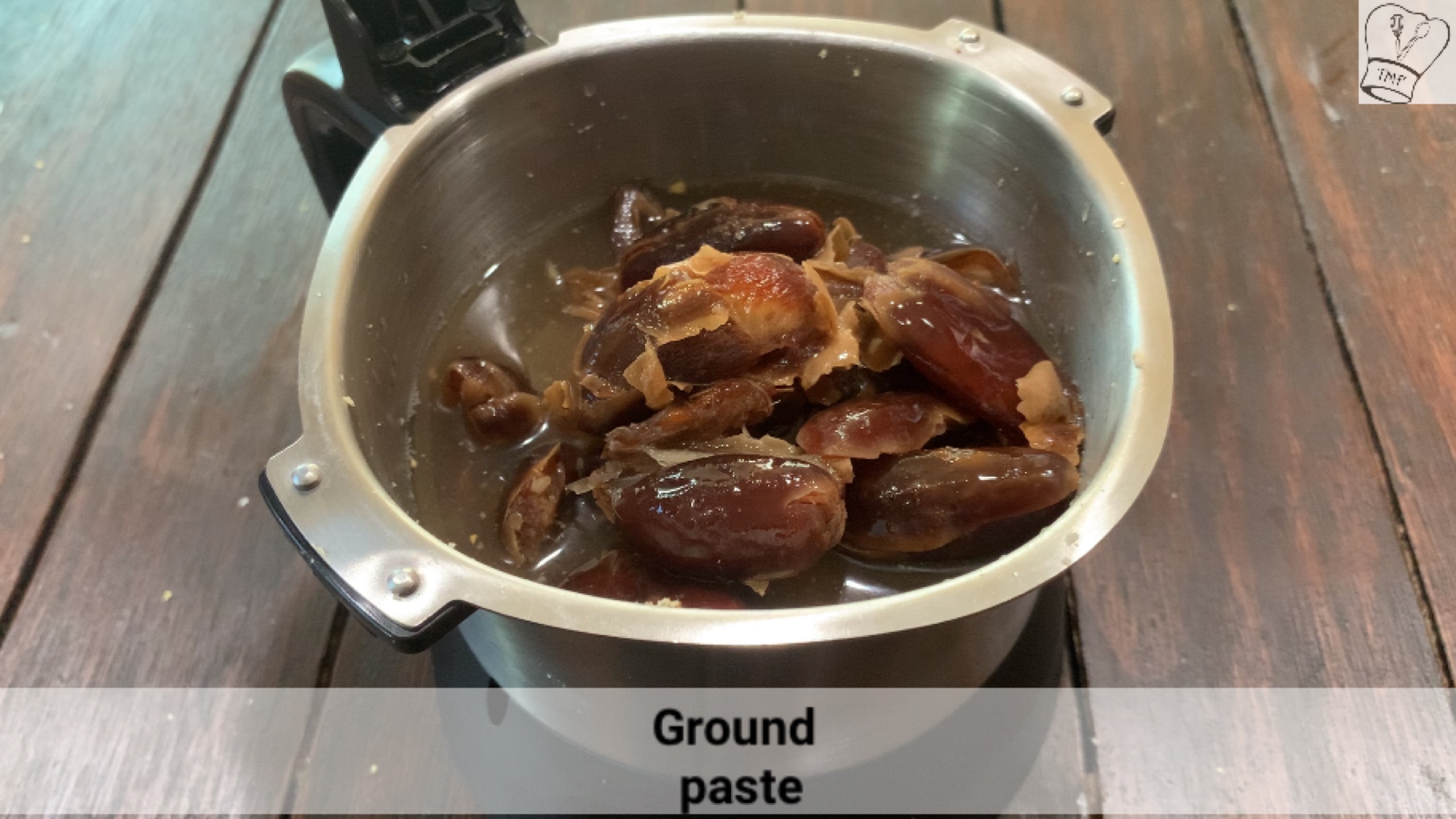 In a heavy-bottomed pan add ghee when ghee turns hot, add raisins and roast, save half of the raisins for later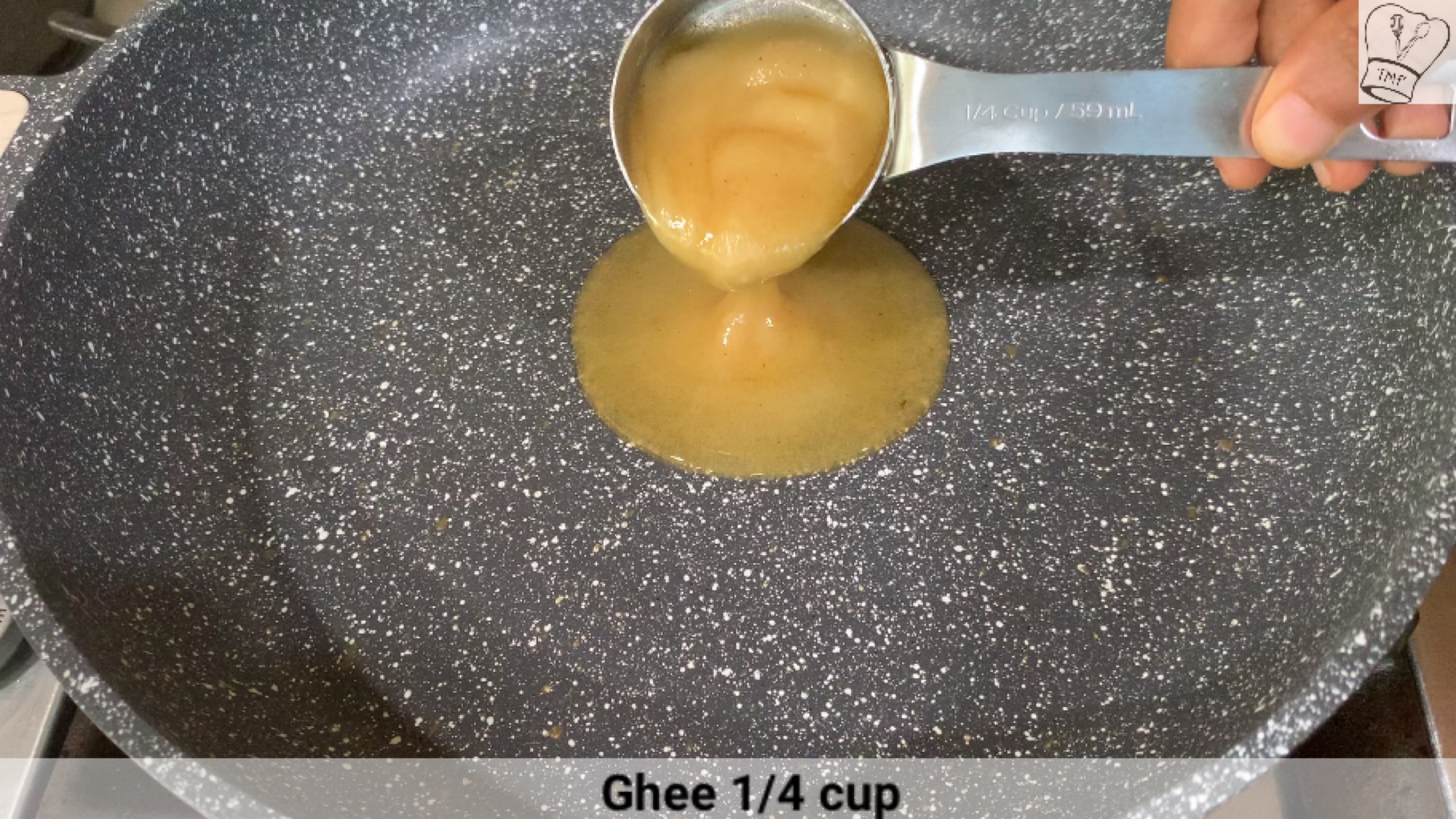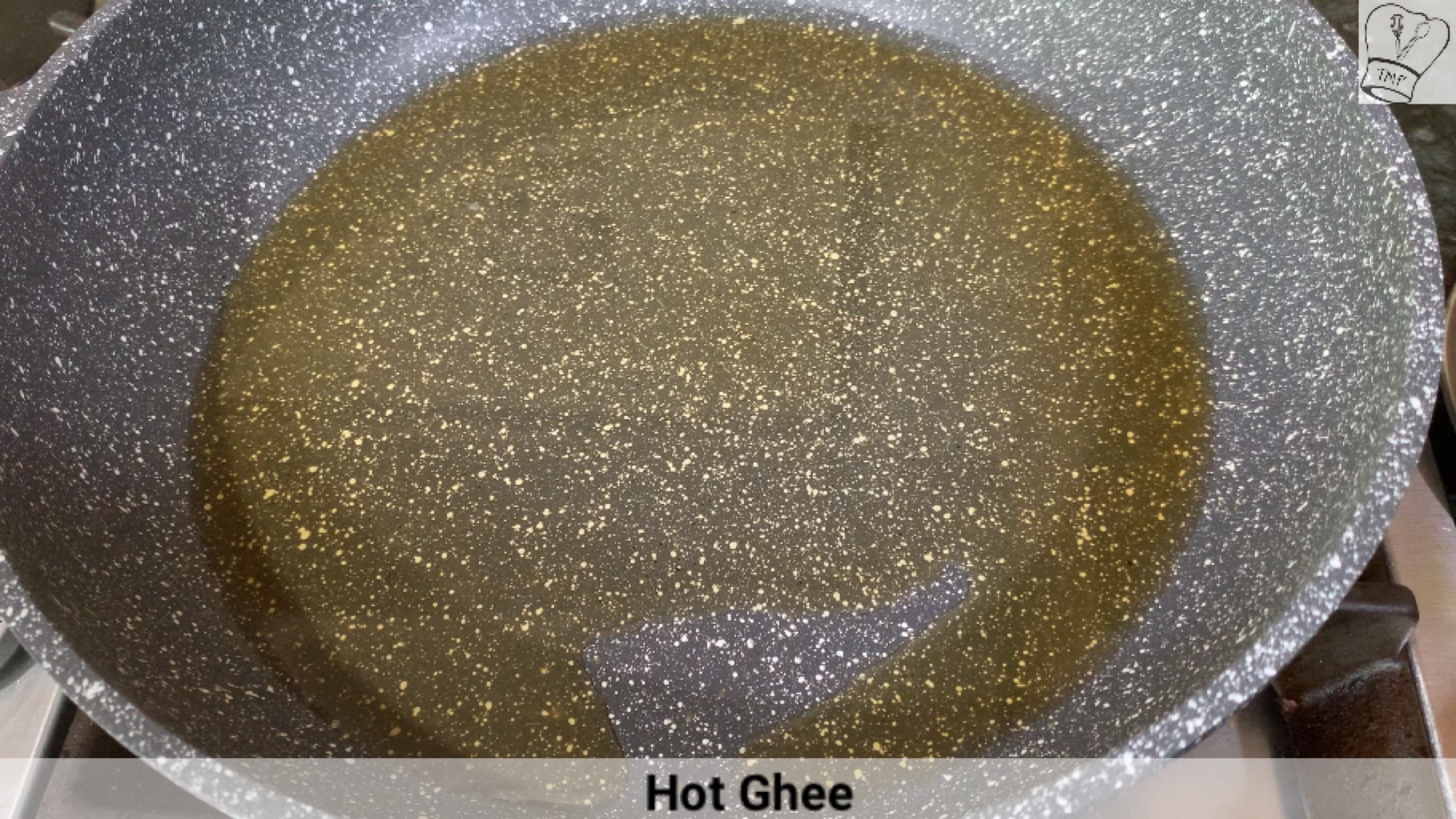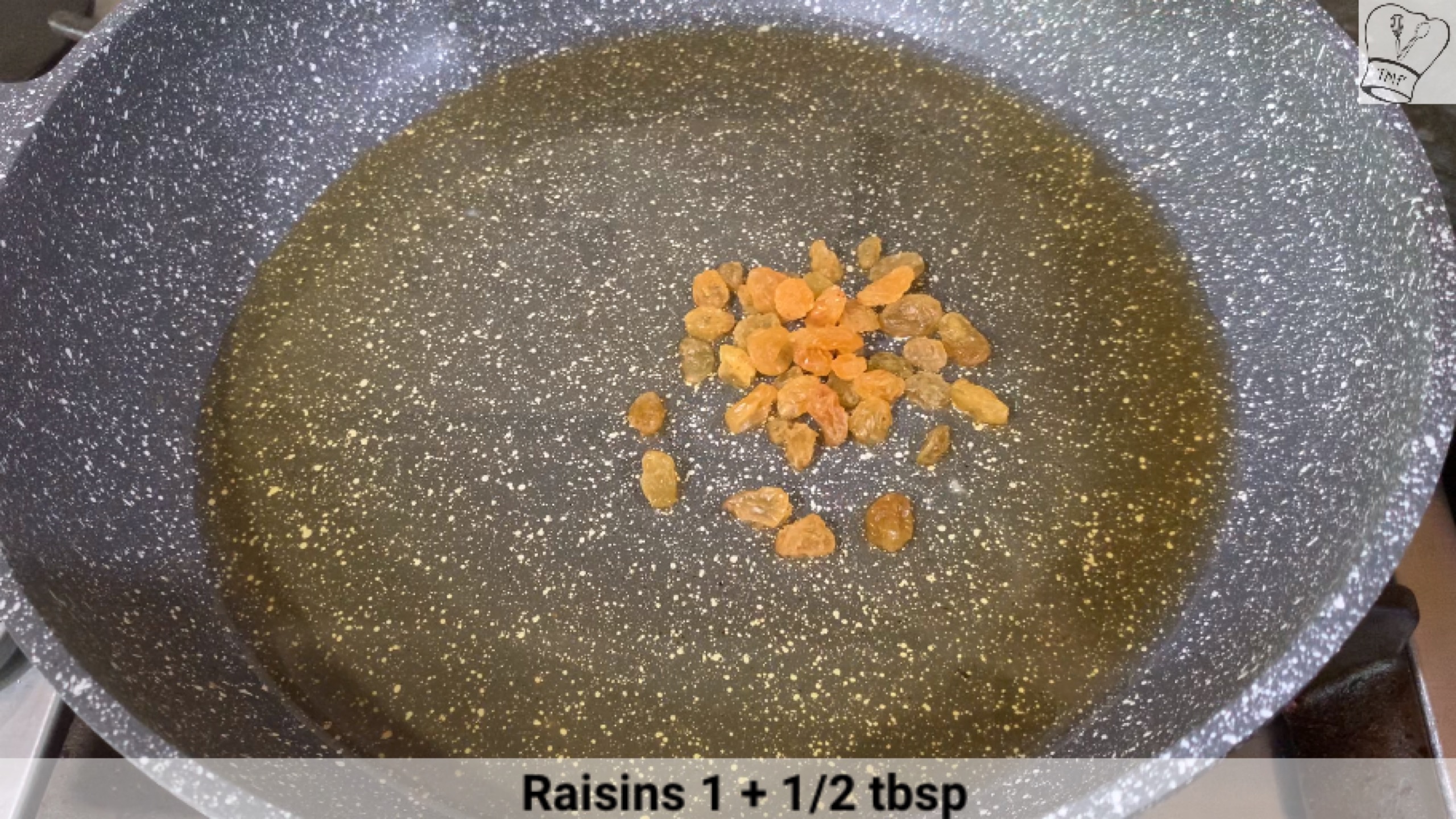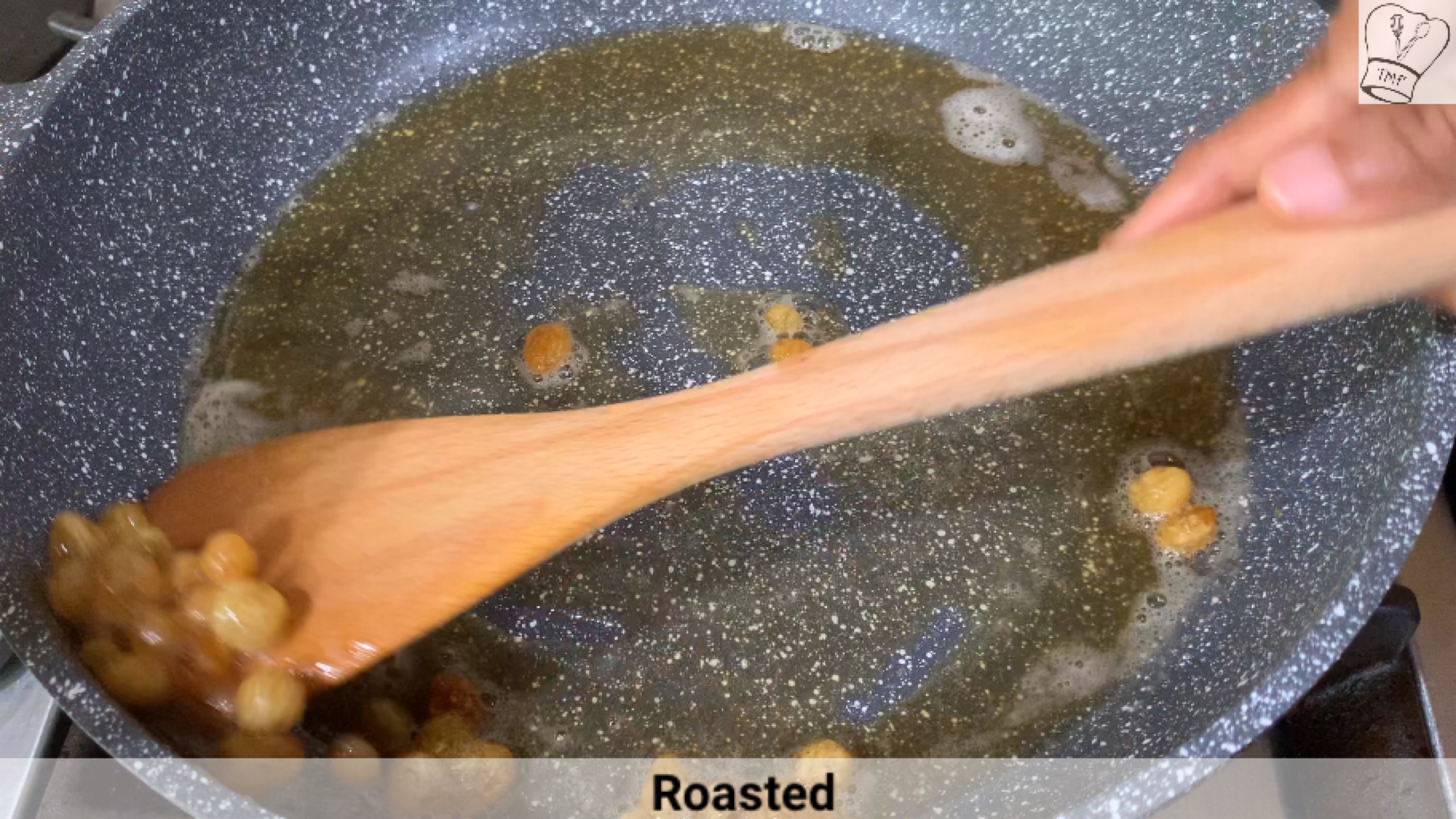 Add the ground dates and saute for 3 minutes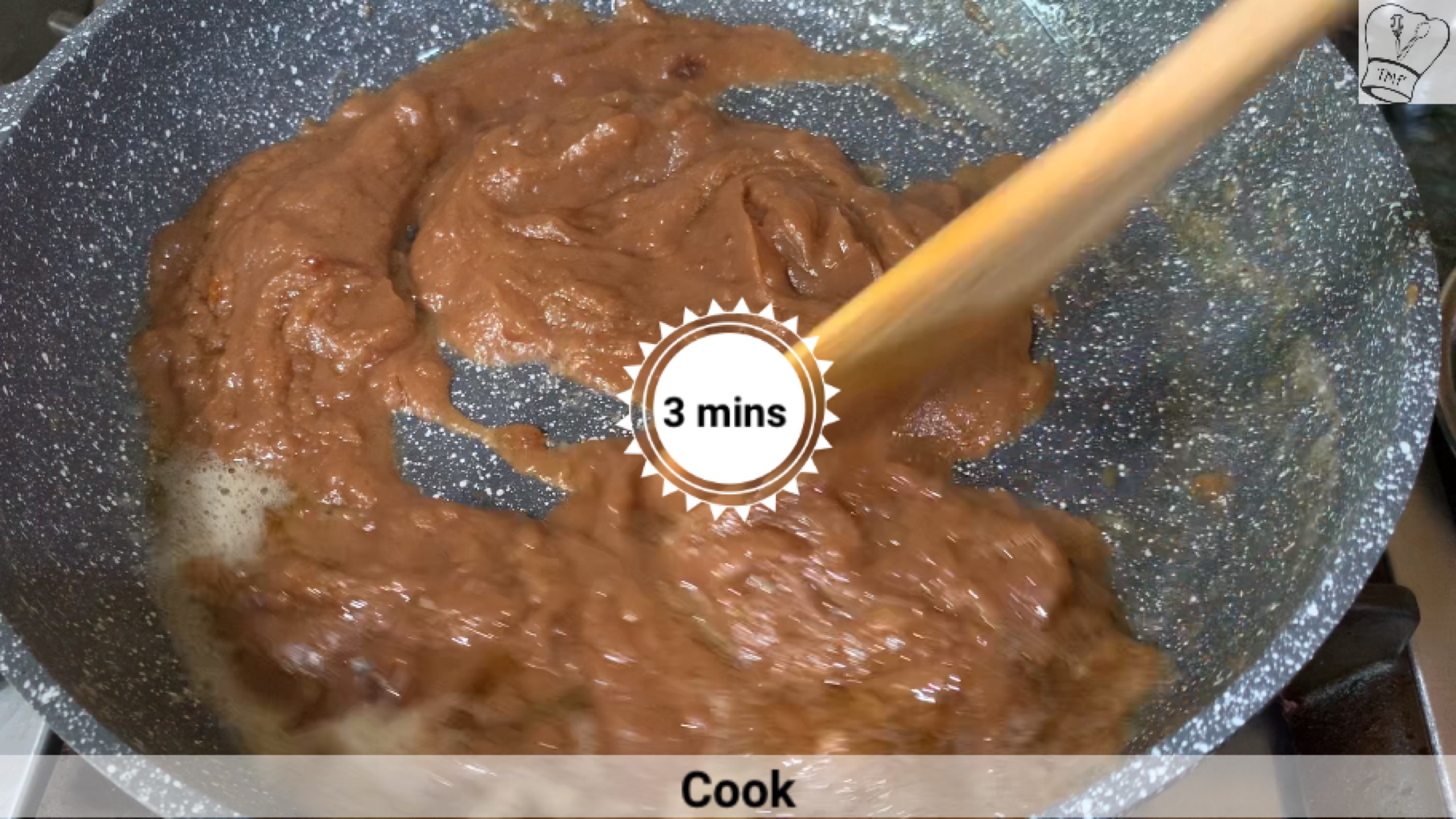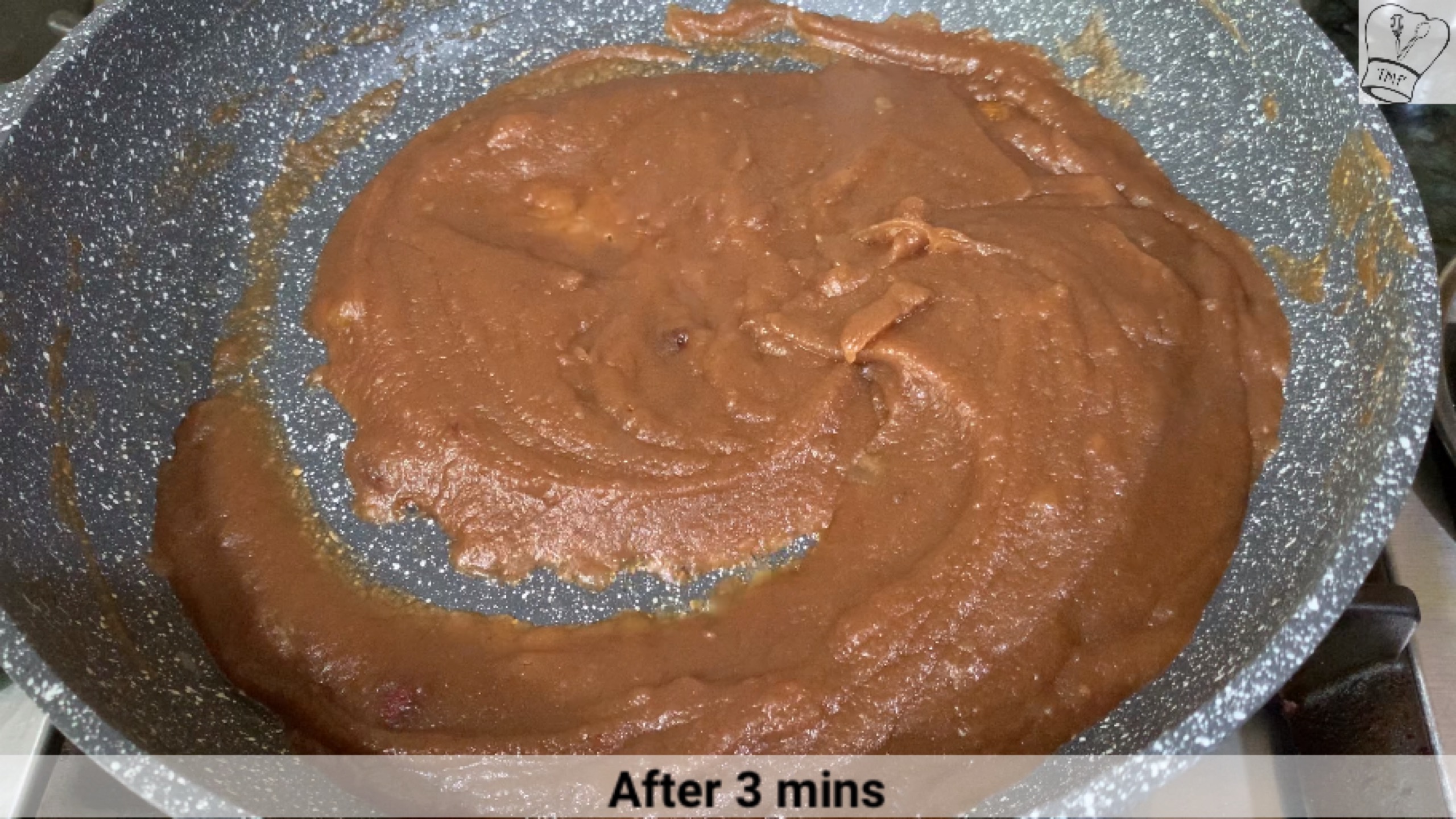 Furthermore, add sugar and mix well, cook for 4 minutes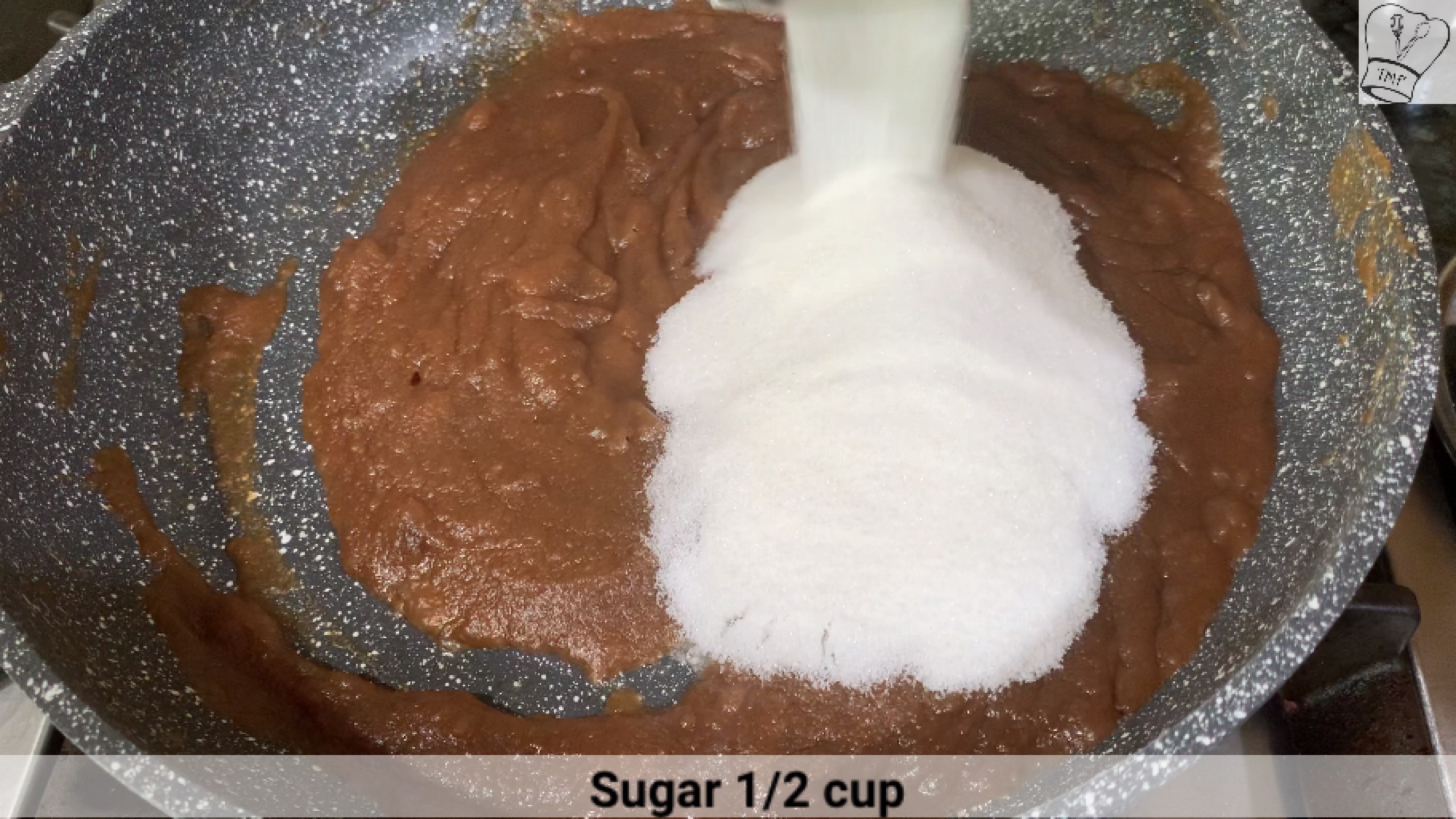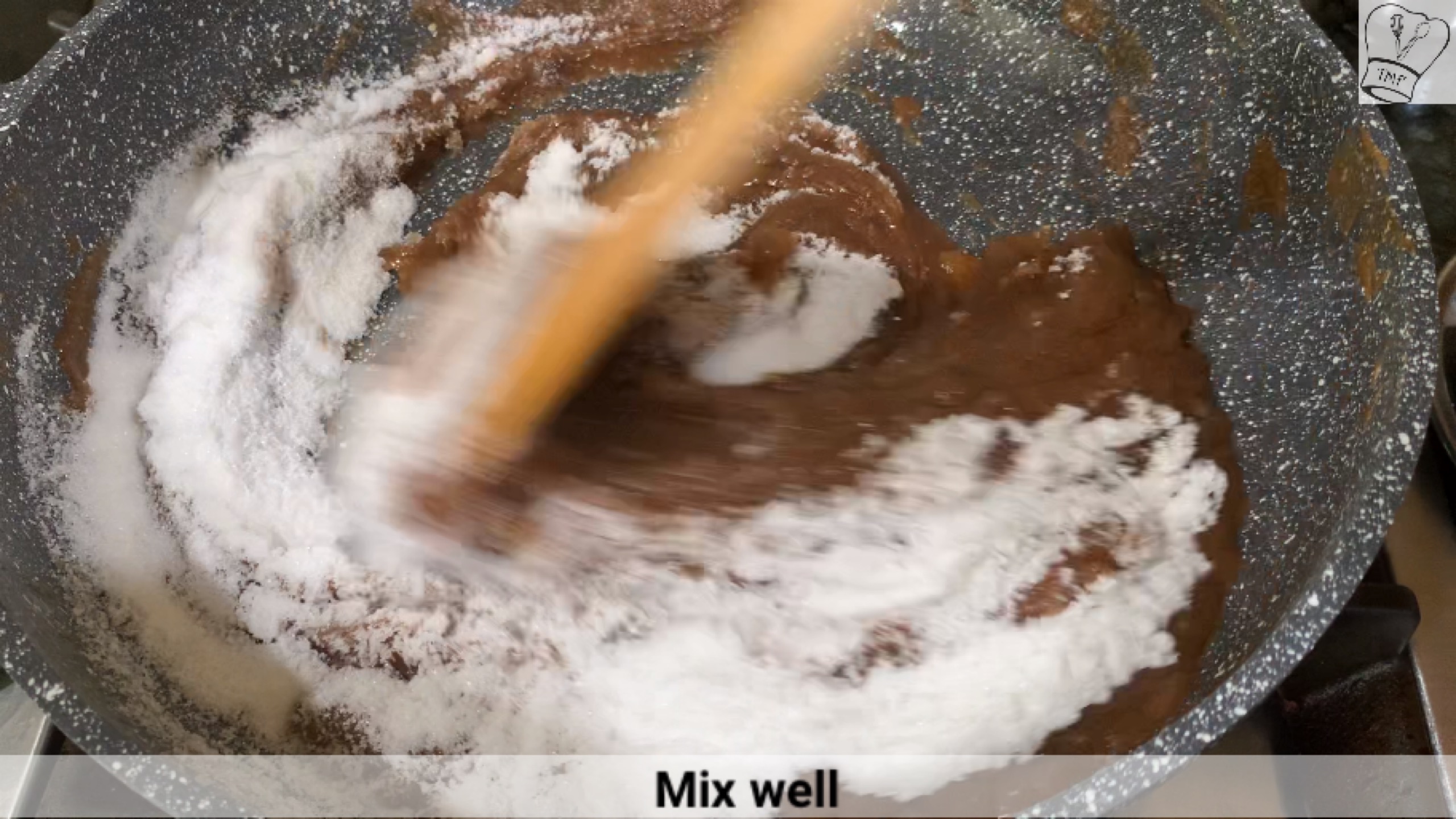 Add the mixed nuts, give a quick mix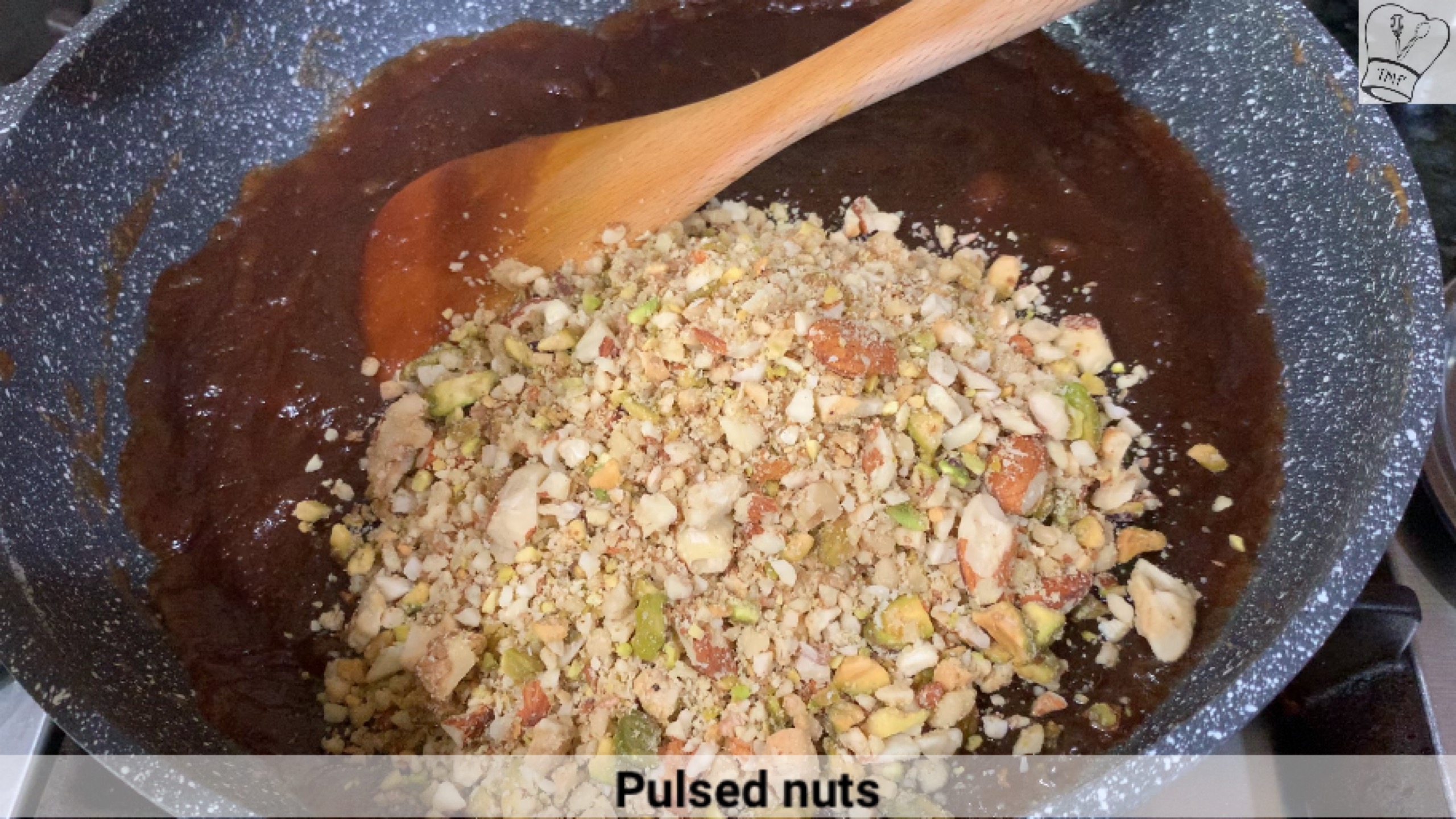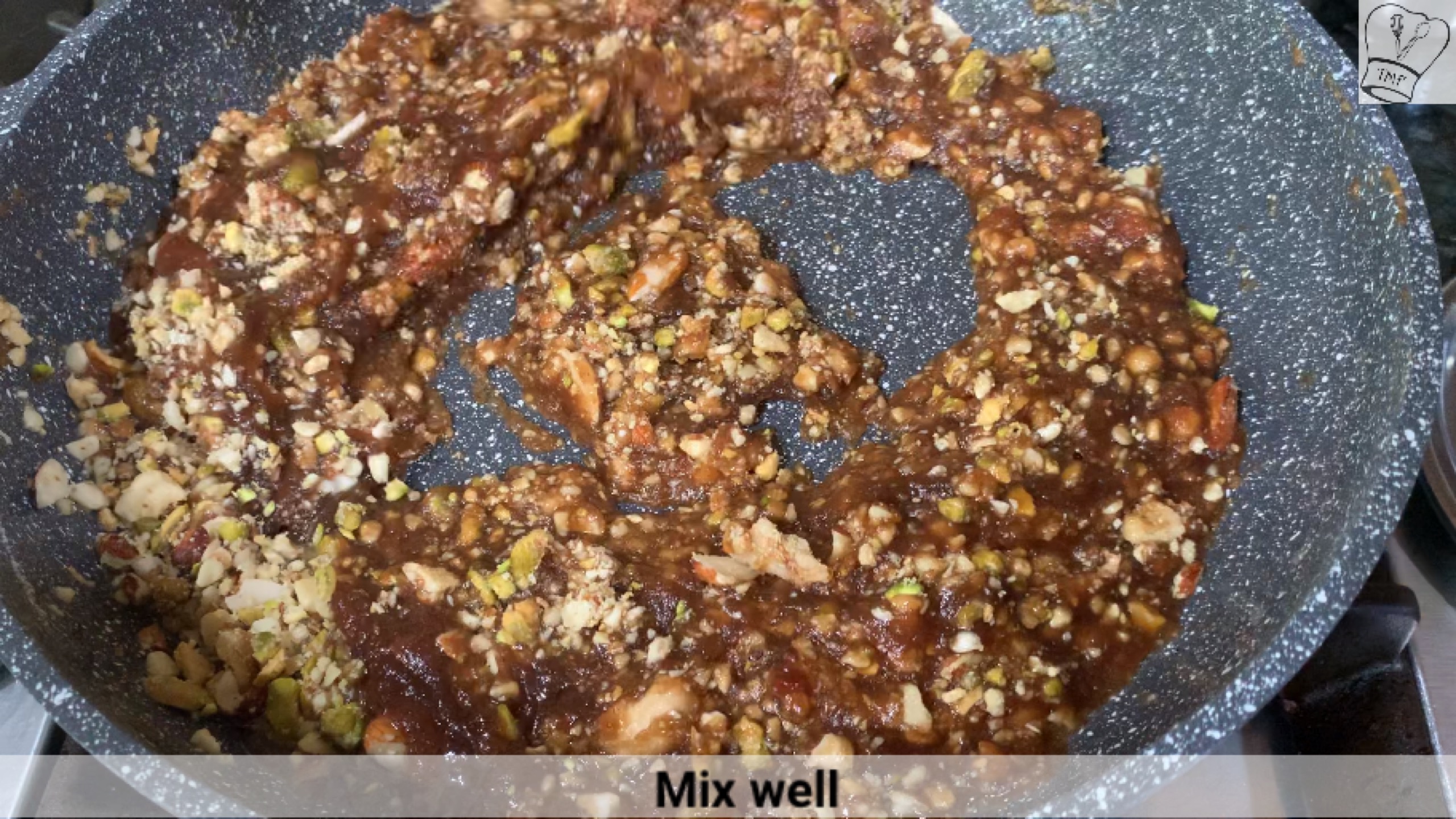 Furthermore, add slurry and mix well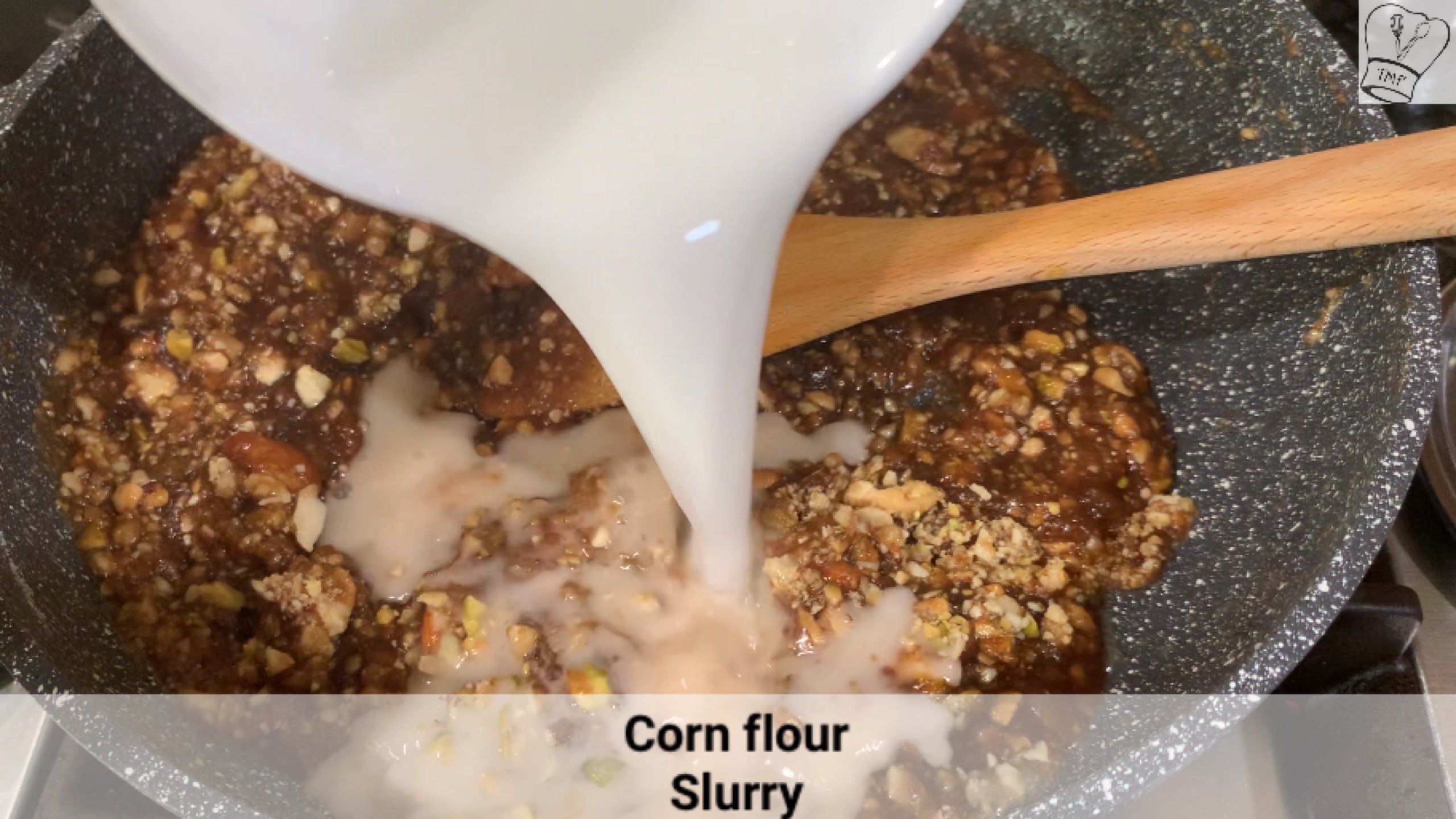 Add cardamom powder,1 tablespoon of brown sugar, mix well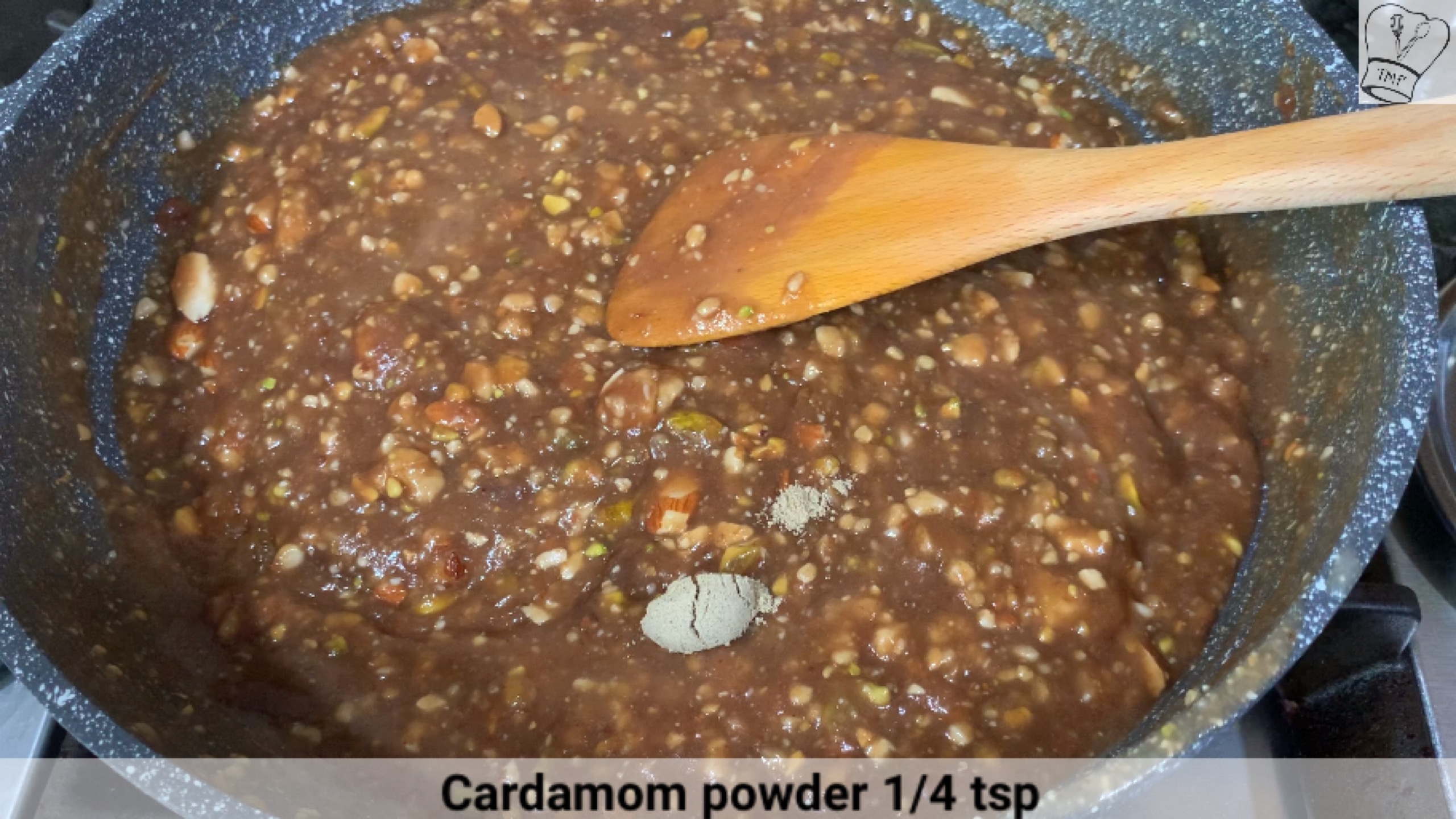 Cook the mixture in low- medium flame for around 15 minutes until the mixtures come together as a mass leaving the pan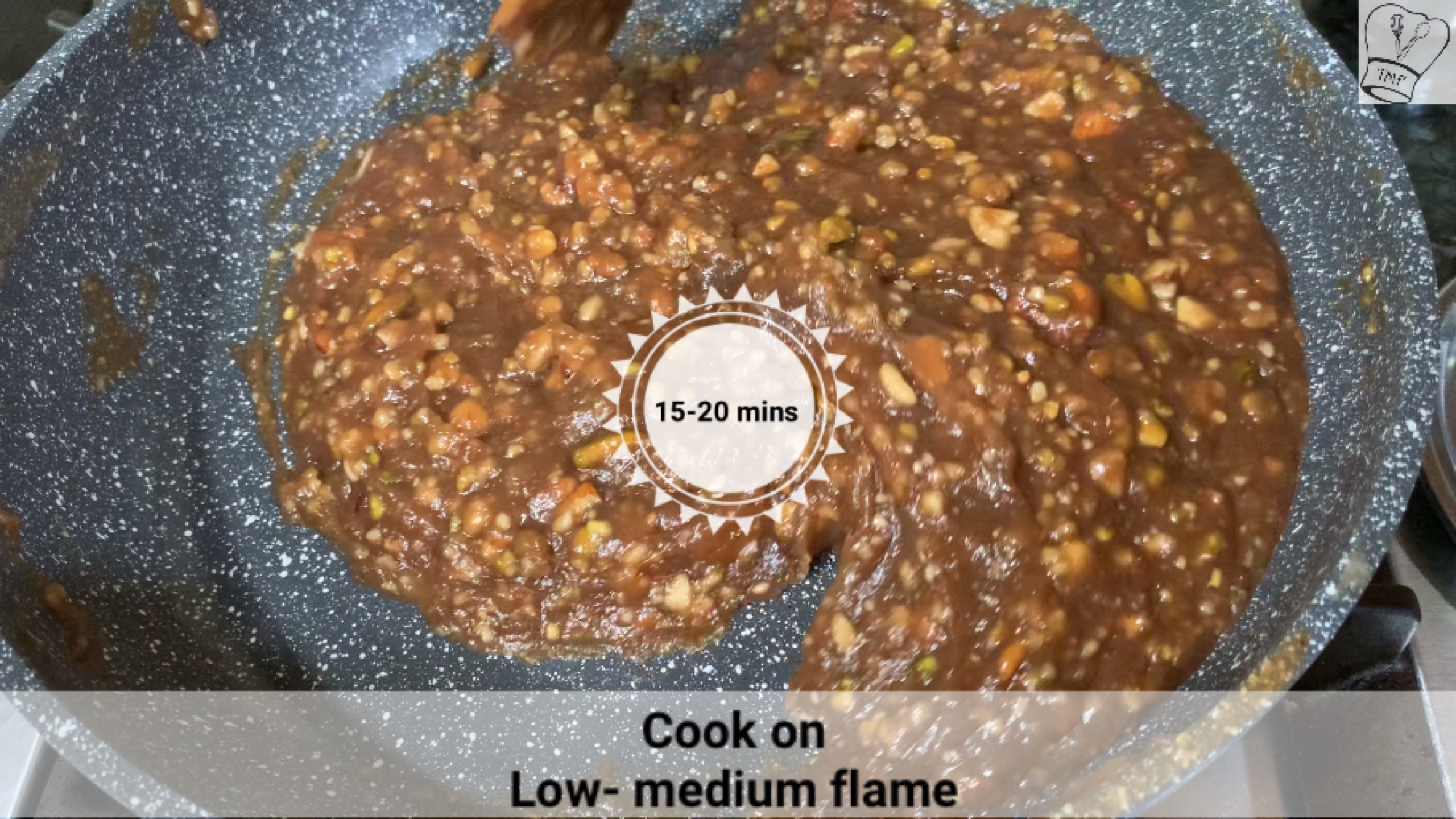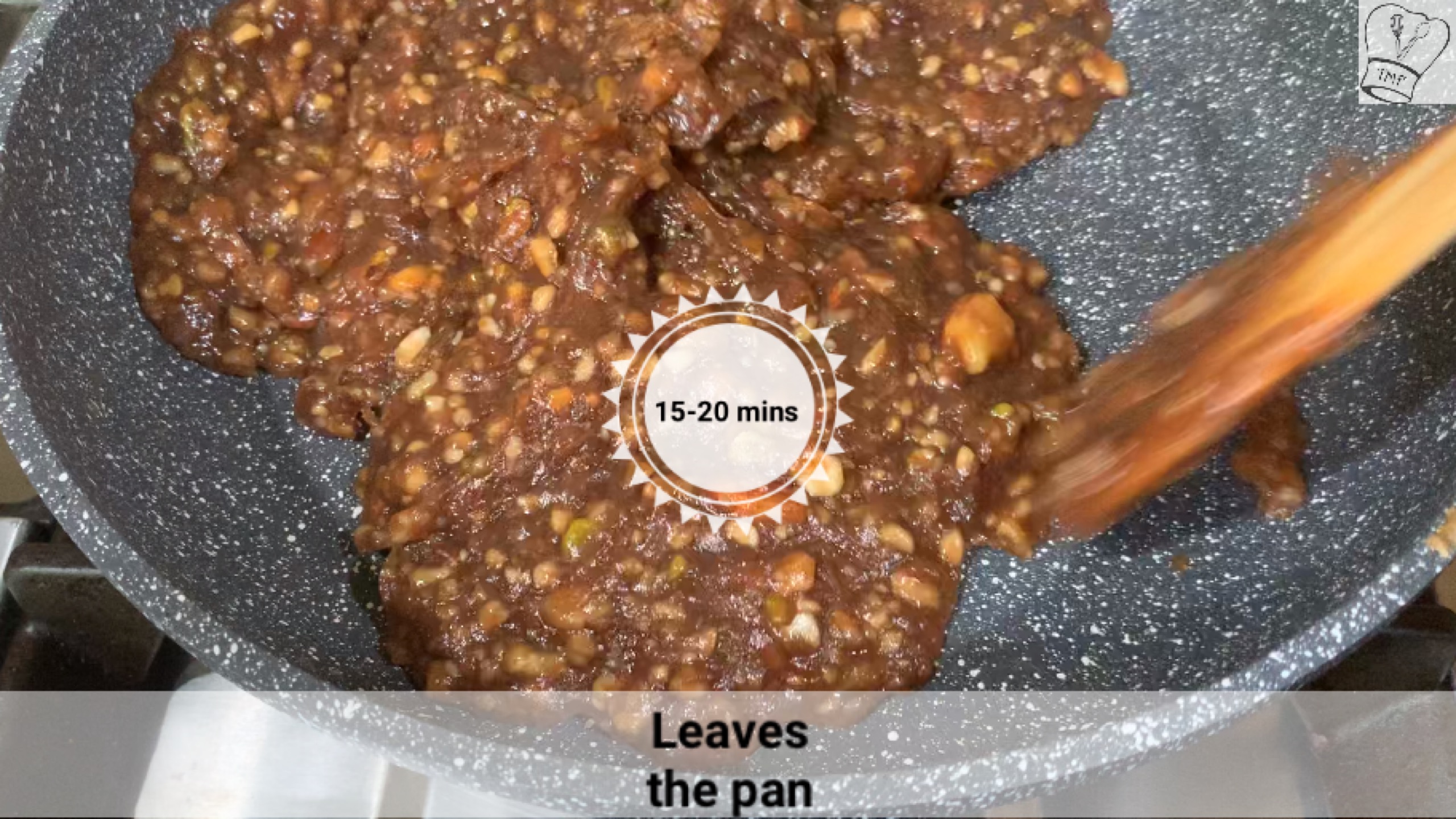 Finally, add the remaining roasted raisins and continue cooking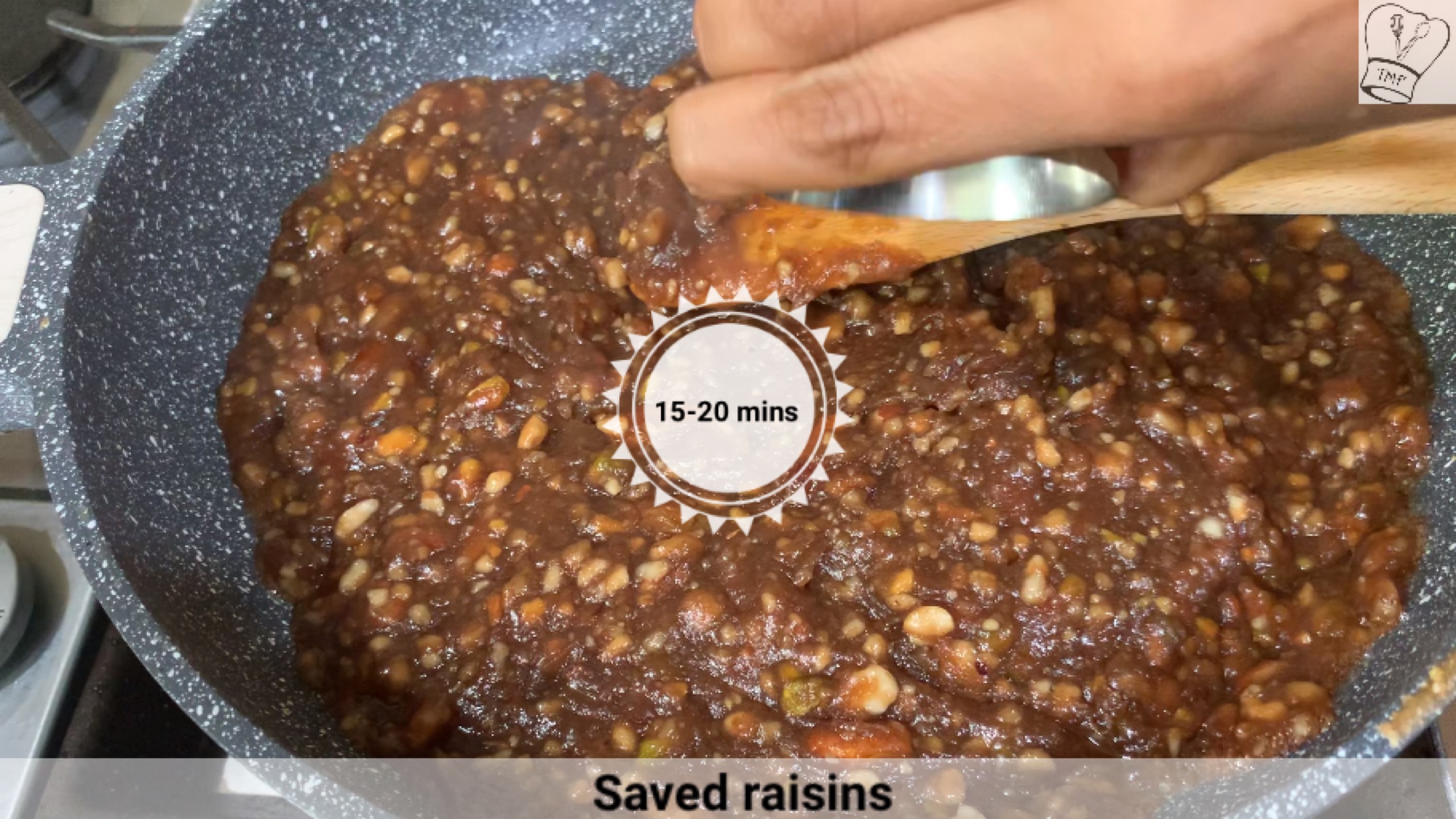 Cook till the mixture turns nonsticky and the ghee starts separating out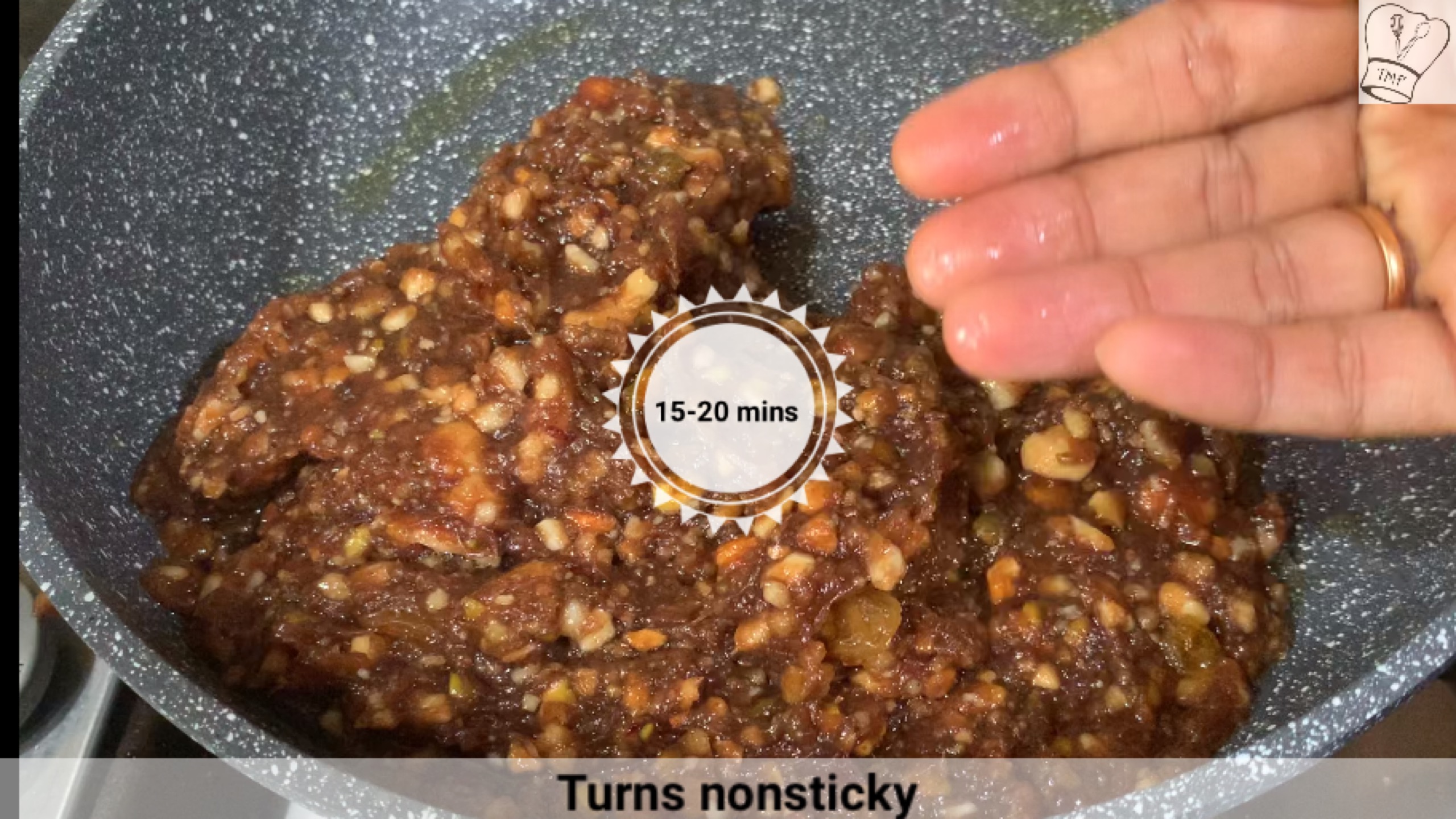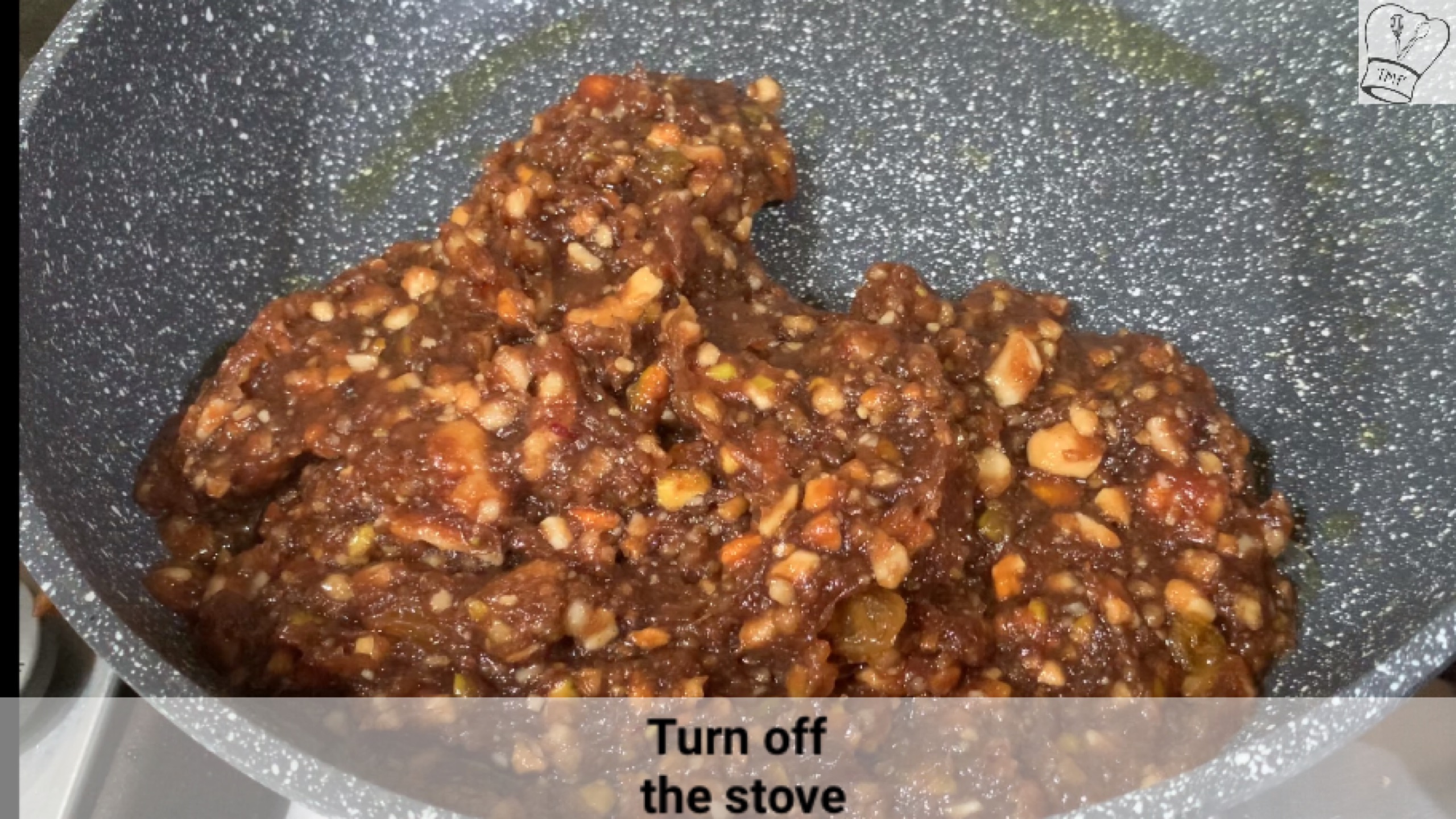 Transfer the halwa to the greased tray and let it sit for at least 30 minutes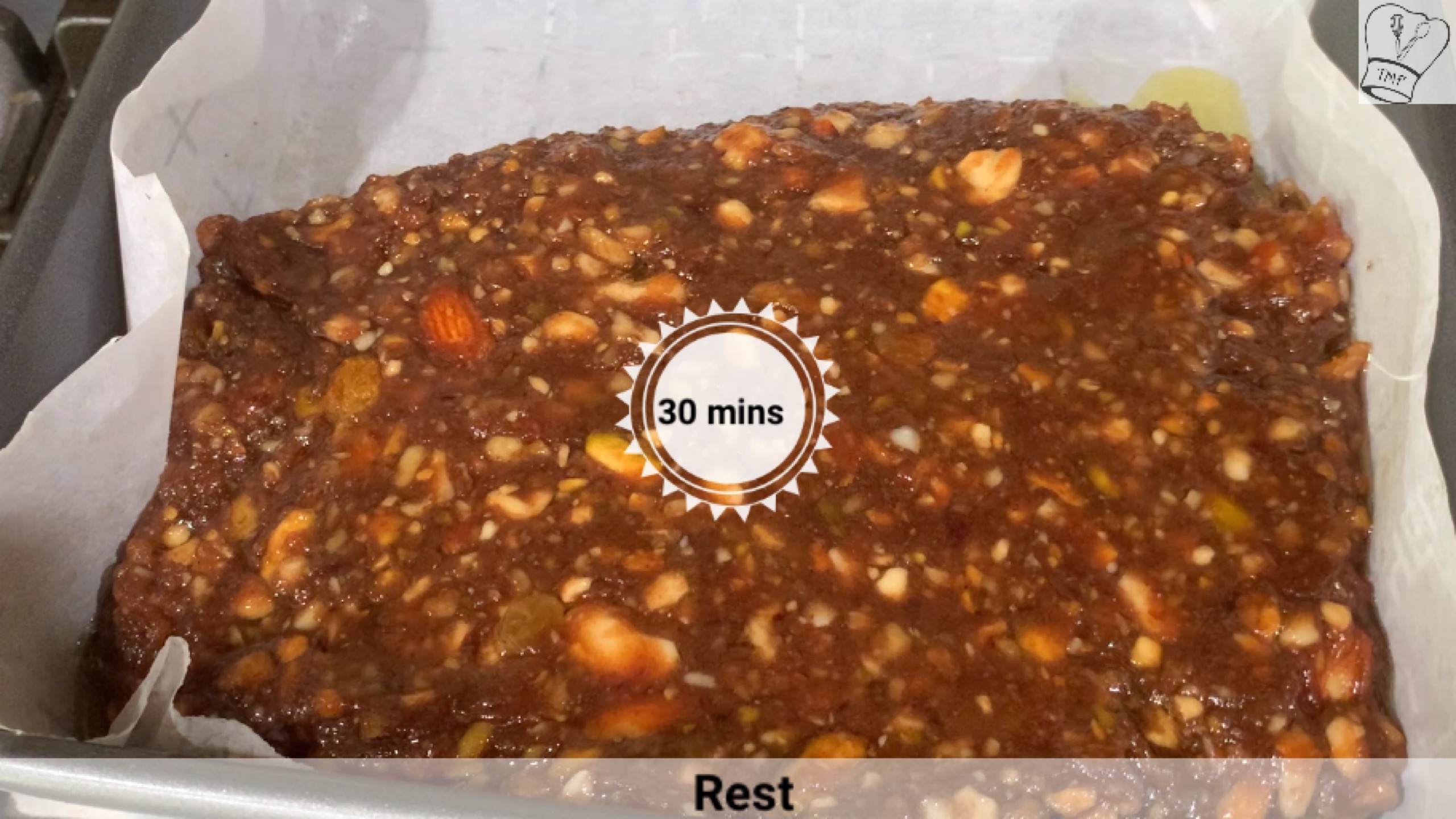 Cut them into the desired size and serve dry fruits burfi