Green Moong dal fry | Green gram curry | mung bean curry | sabut moong dal | green gram dal | moong beam curry | Kerala cherupayar curry | Cherupayar curry | Pacha payaru curry | moong bean recipe with step-by-step pictures and video recipe. Check out the Pacha payaru curry If you like the video pls SUBSCRIBE to my channel
WHY MOONG BEAN CURRY
Cherupayaru is a great source of protein, dietary fiber, and essential vitamins and minerals, making it a healthy addition to any diet. It's also low in fat and calories, making it an excellent option for weight management. In addition, cherupayaru is gluten-free, making it a great alternative to other grains for those with celiac disease or gluten sensitivity.
SOAKING MOONG BEAN
You can soak the beans in water for at least 3-4 hours or overnight, then drain and rinse them before adding them to the curry. If you forgot to soak them, saute them well as it helps for better digestion and cooking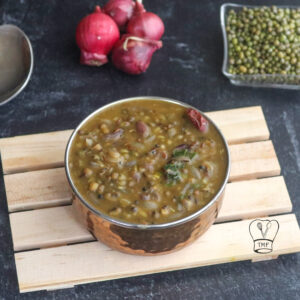 SHOULD I ADD THE GHEE TEMPERING?
For authentic Kerala-style cherupayaru curry I have used coconut oil. You can use any oil of your choice. Serve it with a dollop of ghee or use ghee for tempering
CAN I SKIP SHALLOTS?
For the best flavorful mung bean dal use shallots. You can use chopped regular onions instead of shallots.
no onion moong bean curry
if you prefer to skip onion, use asafoetida or ginger for digestion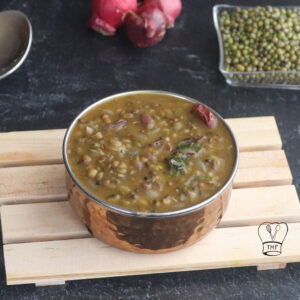 Ingredients
1/3 cup moong bean
1/4 teaspoon sesame oil
1+1/2 cup water
1/4 teaspoon turmeric powder
required salt
1/4 teaspoon chilli powder
2 green chilli
to temper
1/2 tablespoon coconut oil
1 teaspoon cumin seeds
1/2 teaspoon mustard seeds
2 red chilli
1/2 cup small onion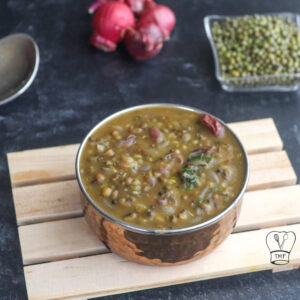 How to make green gram dal fry with step-by-step pictures
First, add green gram and sesame oil; mix well and saute for 3-4 minutes till they turn aromatic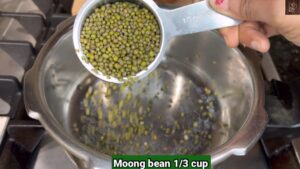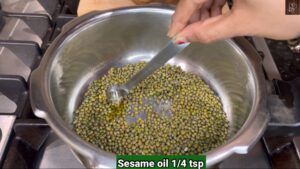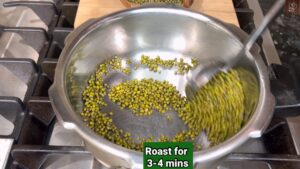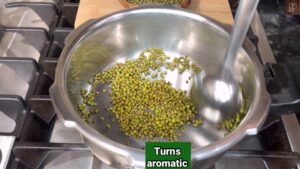 Turn off the stove
Furthermore add water, turmeric powder, Kashmiri chilli powder, and the required salt; mix well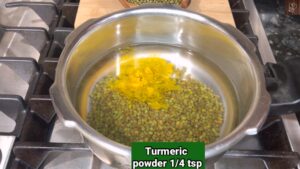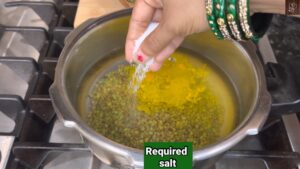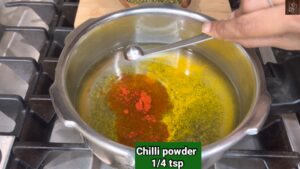 Add green chilli and pressure cook for 10 whistles and simmer for 5 minutes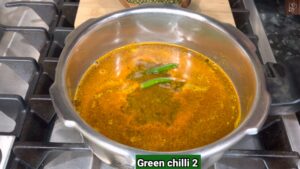 Do natural pressure release and mix well
Furthermore, add 3/4 cup of water; mix well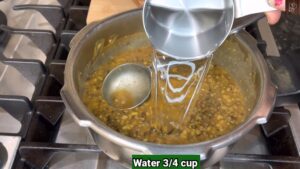 Add oil to a pan and heat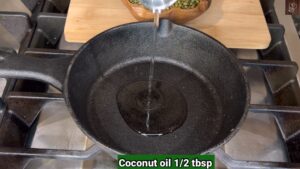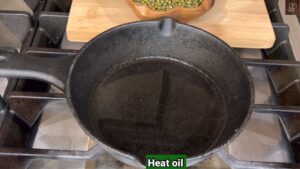 Furthermore add mustard seeds, cumin seeds, red chilli, and splutter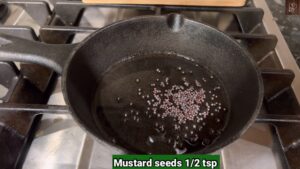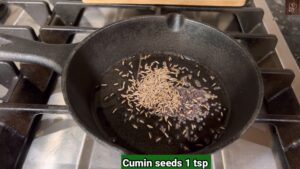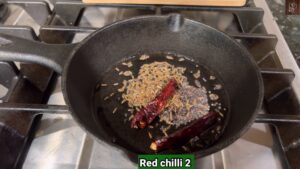 Add curry leaves and small onion; saute till onions turn translucent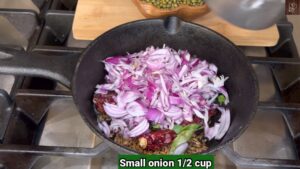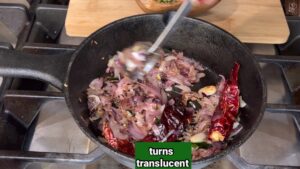 Transfer to the dal; mix well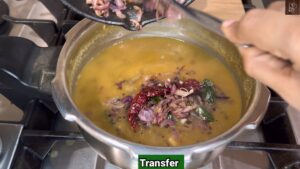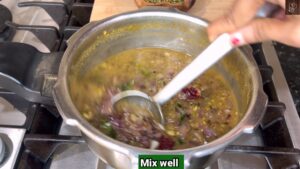 Finally, add coriander leaves; mix well and cook for 3 minutes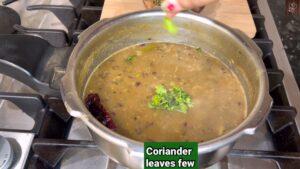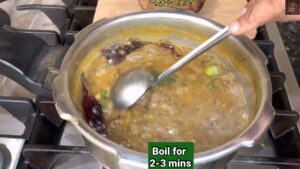 Turn off the stove and serve hot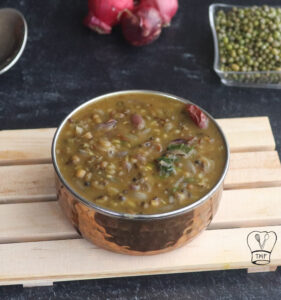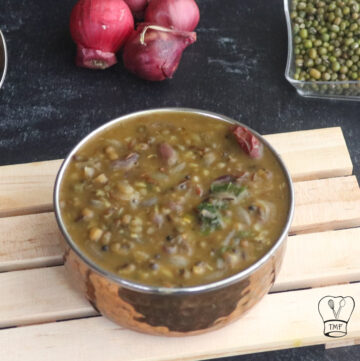 Ingredients
1/3

cup

moong bean

1/4

teaspoon

sesame oil

1

+1/2 cup water

1/4

teaspoon

turmeric powder

required salt

1/4

teaspoon

chilli powder

2

green chilli
to temper
1/2

tablespoon

coconut oil

1

teaspoon

cumin seeds

1/2

teaspoon

mustard seeds

2

red chilli

1/2

cup

small onion
Instructions
First, add green gram and sesame oil; mix well and saute for 3-4 minutes till they turn aromatic

Turn off the stove

Furthermore add water, turmeric powder, Kashmiri chilli powder, and the required salt; mix well

Add green chilli and pressure cook for 10 whistles and simmer for 5 minutes

Do natural pressure release and mix well

Furthermore, add 3/4 cup of water; mix well

Add oil to a pan and heat

Furthermore add mustard seeds, cumin seeds, red chilli, and splutter

Add curry leaves and small onion; saute till onions turn translucent

Transfer to the dal; mix well

Finally, add coriander leaves; mix well and cook for 3 minutes

Turn off the stove and serve hot
Video