Instant pot oats pongal, oats pongal in the instant pot, instant pot ven Pongal, savory porridge | instant pot Pongal recipe | Pongal in the pressure cooker recipe with step-by-step pictures and video recipe. Check out the Instant pot Ven Pongal recipe and If you like the video pls SUBSCRIBE to my channel
Oats Pongal is a healthy, protein-rich one-pot recipe. if you skip Asafoetida, Pongal is a great gluten-free tiffin. Healthy South Indian style Pongal Variety can be eaten for breakfast/brunch/ dinner.
WHAT KIND OF OATs SHOULD I USE FOR PONGAL?
I have used classic oatmeal. You can use any variety of oats. Depending on the variety you use adjust the cooking the time
DO I NEED THIS MUCH WATER FOR THE ven PONGAL with OAT?
The amount of water totally depends on the variety of oats you use also the consistency you prefer. adjust water accordingly.
oats TO DAL RATIO FOR ven PONGAL with oats RECIPE
Every family has its own ratio. Adjust according to your preference.
CAN I USE butter INSTEAD OF ghee?
Yes, you can use butter. For vegan Pongal, replace ghee with oil or vegan butter.
PRESSURE COOKER oats PONGAL
If you are cooking a pressure cooker ven Pongal with oats cook for 4-5 whistles. Excess water might spill out. I would recommend a 3-liter pressure cooker.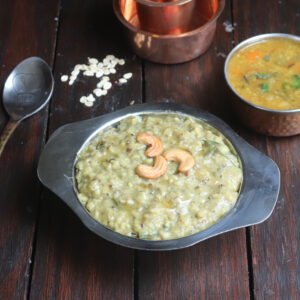 HEALTHY ONE-POT MEAL
Easy to cook Pongal is a filling meal option. Oats Pongal is a good weight loss recipe.
WHAT TASTES BEST WITH PONGAL
Pongal tastes best with gotsu, Sambar, chutney varieties and onion, tomato thokku,

Ingredients
To soak
1+ 1/2 tablespoon moong dal
enough water
to crush
Black Pepper 1 tsp
cumin seeds 1 tsp
ginger 1 tsp
Pongal
1 tablespoon + 1 teaspoon ghee
curry leaves few
1 teaspoon asafoetida
1/2 cup classic oatmeal
Required salt
1/4 teaspoon turmeric powder
Optional
crushed black pepper
How to make Oats ven Pongal with step-by-step pictures
First, wash and soak moong dal with enough hot water for 30 minutes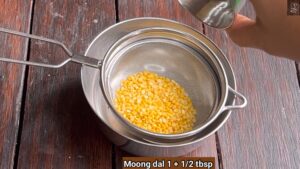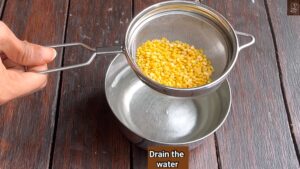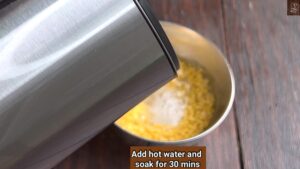 crush pepper and cumin in mortar & pestle to your desired texture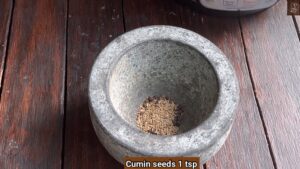 Furthermore add ginger and crush it again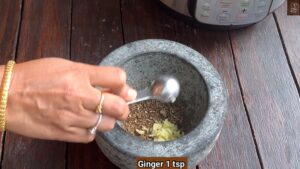 turn on IP in "saute" mode
Add 1 tablespoon of ghee and wait till the display shows " hot"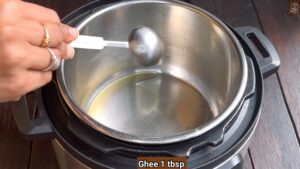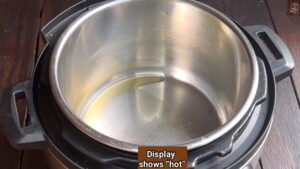 add cashews and roast till they turn golden brown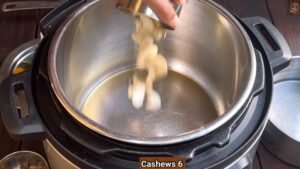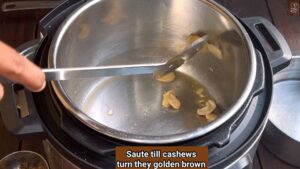 Press "cancel" and transfer cashews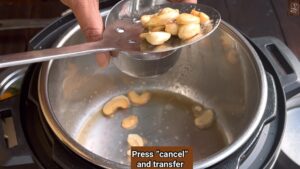 turn on IP in "saute" mode and add crushed pepper, cumin seeds, and ginger; give a quick mix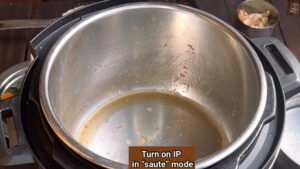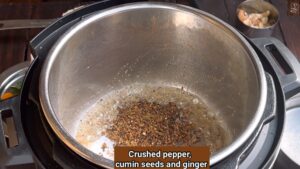 furthermore, add curry leaves and saute for 30 seconds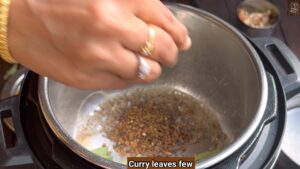 Add oats and saute for 45 seconds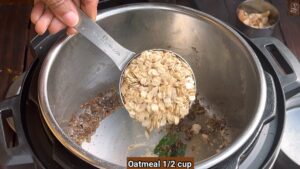 Furthermore add soaked moong dal and give a quick mix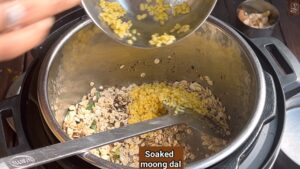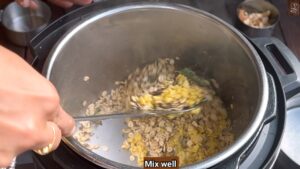 add water and turmeric powder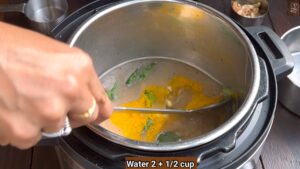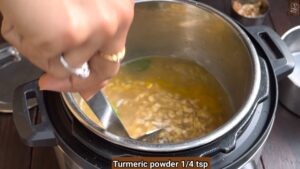 Press "cancel" and mix well. Make sure nothing is stuck to the pan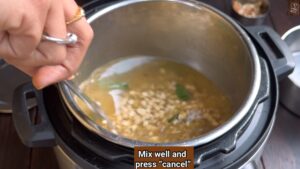 cook for 10 minutes and do natural pressure release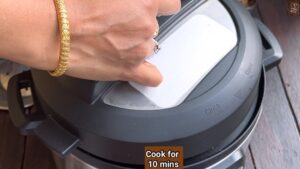 turn on IP in "saute" mode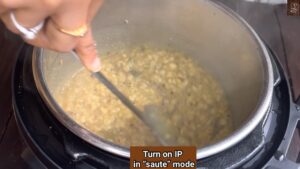 Add the required salt and mix well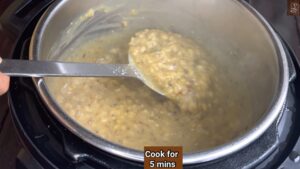 Add freshly crushed pepper and 1 teaspoon of ghee; mix well and cook for 3 minutes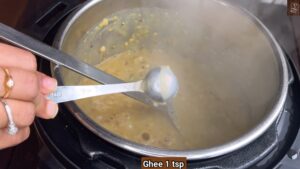 Press "cancel" and add cashews. mix well and serve Pongal warm
Ingredients
To soak
1

+ 1/2 tablespoon moong dal

enough water
to crush
Black Pepper 1 tsp

cumin seeds 1 tsp

ginger 1 tsp
Pongal
1

tablespoon

+ 1 teaspoon ghee

curry leaves few

1

teaspoon

asafoetida

1/2

cup

classic oatmeal

Required salt

1/4

teaspoon

turmeric powder
Instructions
First, wash and soak moong dal with enough hot water for 30 minutes

crush pepper and cumin in mortar & pestle to your desired texture

Furthermore add ginger and crush it again

turn on IP in "saute" mode

Add 1 tablespoon of ghee and wait till the display shows " hot"

add cashews and roast till they turn golden brown

Press "cancel" and transfer cashews

turn on IP in "saute" mode and add crushed pepper, cumin seeds, and ginger; give a quick mix

furthermore, add curry leaves and saute for 30 seconds

Add oats and saute for 45 seconds

Furthermore add soaked moong dal and give a quick mix

add water and turmeric powder

Press "cancel" and mix well. Make sure nothing is stuck to the pan

cook for 10 minutes and do natural pressure release

turn on IP in "saute" mode

Add the required salt and mix well

Cook for 5 minutes

Add freshly crushed pepper and 1 teaspoon of ghee; mix well and cook for 3 minutes

Press "cancel" and add cashews. mix well and serve Pongal warm
Video