Kalyana Rasam recipe | கல்யாண ரசம் | Brahmin wedding rasam | Iyengar rasam | kalyana Sathamudhu | Arachuvitta rasam | iyer rasam | Thakkali paruppu rasam with step-by-step pictures and video recipe. Check out the kalyana paruppu rasam recipe and if you like the video pls SUBSCRIBE to my channel.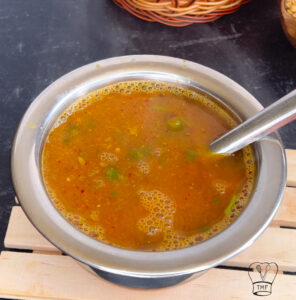 traditional South Indian rice accompaniment prepared with dal, tamarind, and freshly prepared rasam powder. Thakkali Dal Rasam can be prepared within 20 minutes. This is a version of Tamil Brahmin-style rasam popularly served in wedding
SOUTH INDIAN RASAM RECIPE
South Indian meals (lunch, dinner, or celebration feast) are incomplete without a flavorful rasam on the menu. Freshly ground Rasam podi gives a tasty flavor to the rasam. ingredients and proportions vary across regions.
PARUPPU RASAM FOR SICK DAYS
During sick days Paruppu rasam is good for the throat, and lots of cumin and pepper make it a natural remedy for cold. Poondu rasam, milagai kuzhambu, Milagu rasam, and marundhu kuzhambu are also my choice for sick days.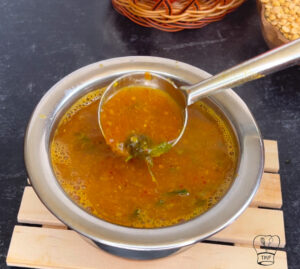 CAN I REDUCE THE NUMBER OF TOMATOES FOR PARUPPU RASAM?
For paruppu rasam, I prefer the taste of sourness from tamarind and tomatoes. If you are reducing tomatoes, adjust the amount of tamarind accordingly.
Variations for kalyana rasam
Adjust the red chilli according to your taste
Tomatoes give amazing flavor to the rasam but if you like tamarind, increase tamarind and reduce tomatoes
Skip fenugreek seeds
You can fine-chop tomatoes and saute them instead of pulse grind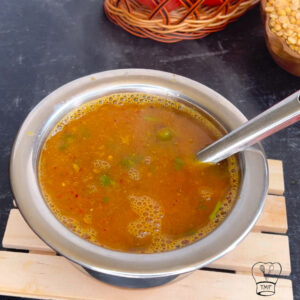 Ingredients
Roast and grind
1/2 tablespoon coriander seeds
1 teaspoon cumin seeds
1/2 teaspoon pepper
3 red chilli
1/8 teaspoon fenugreek seeds
1/2 teaspoon coconut
Ground tomatoes
300 grams tomatoes
1/2 teaspoon turmeric powder
Required salt
Rasam
3/4 cup tamarind water
2 cups + 1/4 cup water
Coriander leaves
2 green chilli
Jaggery
3/4 cup cooked toor dal
To temper
1 tablespoon ghee
1/2 teaspoon mustard seeds
1 teaspoon cumin seeds
Curry leaves few
Asafoetida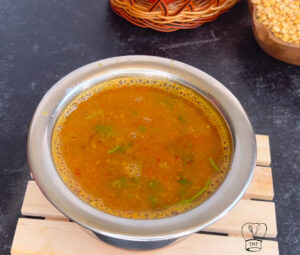 How to kalyana rasam with step-by-step pictures
First, roast coriander seeds, cumin seeds, pepper, red chilli, and fenugreek seeds; roast till they turn aromatic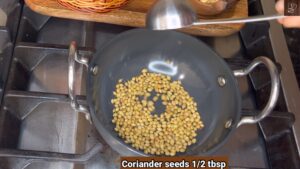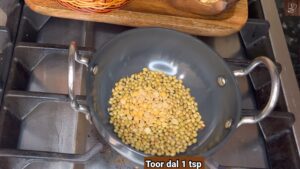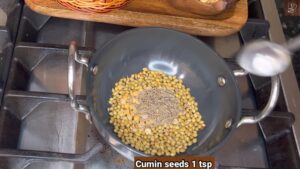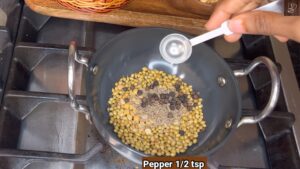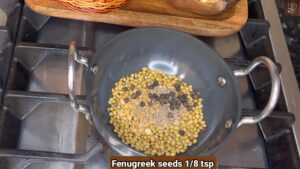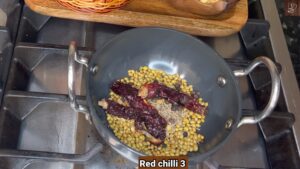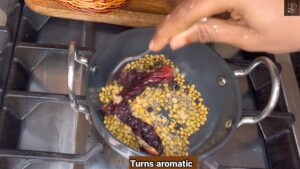 Furthermore add coconut and saute for 15 seconds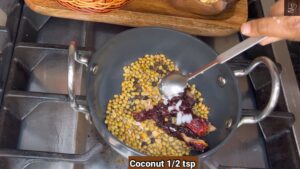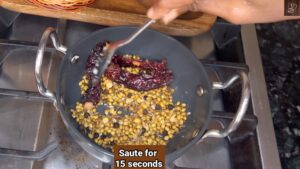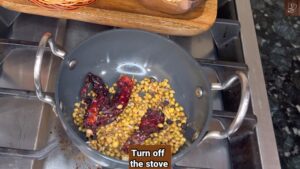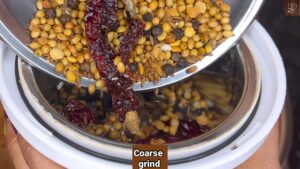 Pulse grind tomatoes, turmeric powder and required salt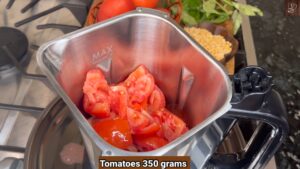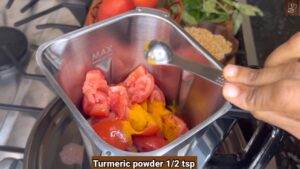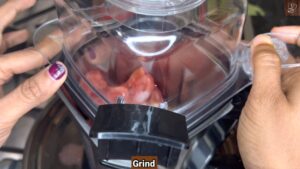 add pulsed tomatoes, tamarind water, water, green chilli and jaggery; boil for 12 minutes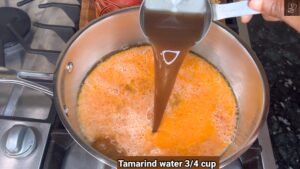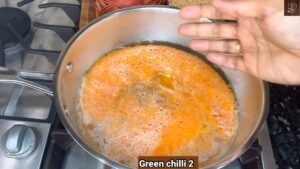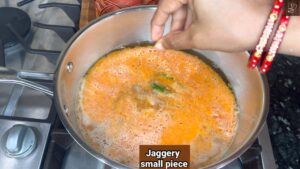 furthermore add cooked toor dal, water and ground coarse powder and coriander leaves; bring to frothy boil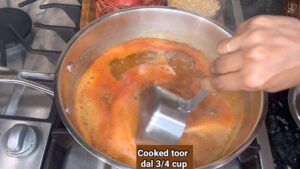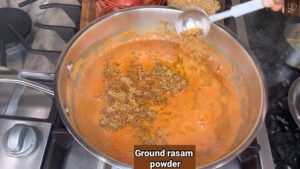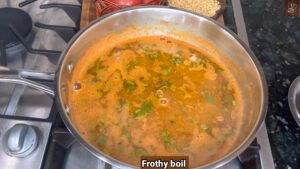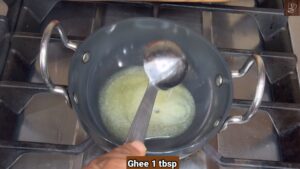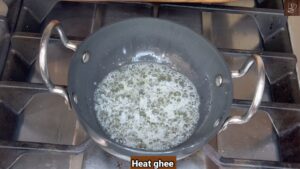 furthermore add mustard seeds, cumin seeds and curry leaves; splutter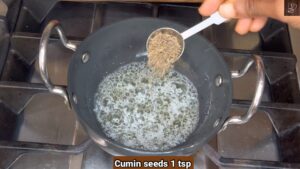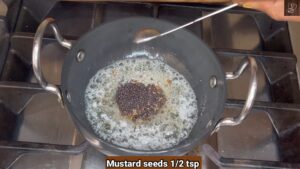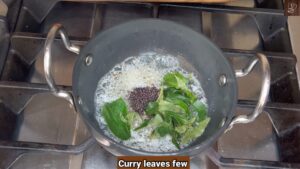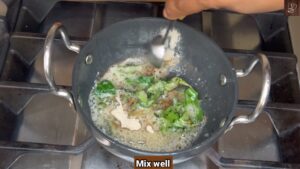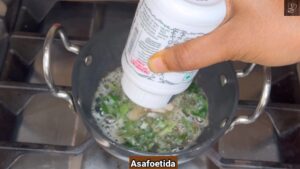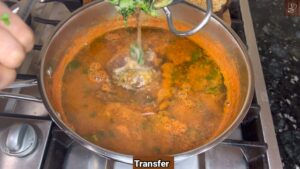 finally, add coriander leaves; boil for 1 minute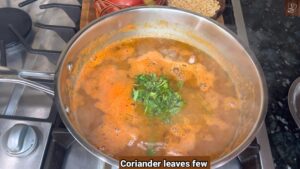 Ingredients
Roast and grind
1/2

tablespoon

coriander seeds

1

teaspoon

cumin seeds

1/2

teaspoon

pepper

3

red chilli

1/8

teaspoon

fenugreek seeds

1/2

teaspoon

coconut
Ground tomatoes
300

grams

tomatoes

1/2

teaspoon

turmeric powder

Required salt
Rasam
3/4

cup

tamarind water

2

cups

+ 1/4 cup water

Coriander leaves

2

green chilli

Jaggery

3/4

cup

cooked toor dal
To temper
1

tablespoon

ghee

1/2

teaspoon

mustard seeds

1

teaspoon

cumin seeds

Curry leaves few

Asafoetida
Instructions
First, roast coriander seeds, cumin seeds, pepper, red chilli, and fenugreek seeds; roast till they turn aromatic

Furthermore add coconut and saute for 15 seconds

cool and coarse grind

Pulse grind tomatoes, turmeric powder and required salt

add pulsed tomatoes, tamarind water, water, green chilli and jaggery; boil for 12 minutes

furthermore add cooked toor dal, water and ground coarse powder and coriander leaves; bring to frothy boil

add ghee and heat

furthermore add mustard seeds, cumin seeds and curry leaves; splutter

add asafoetida; mix well

transfer to the rasam

finally, add coriander leaves; boil for 1 minute
Video