Kathirikai fry | Brinjal Poriyal | Kathirikai Poriyal | Kathirikai curry | Brinjal recipe | easy Poriyal | Brinjal fry with step by step pictures and video recipe. Check out the brinjal fry. If you like the video pls SUBSCRIBE to my channel.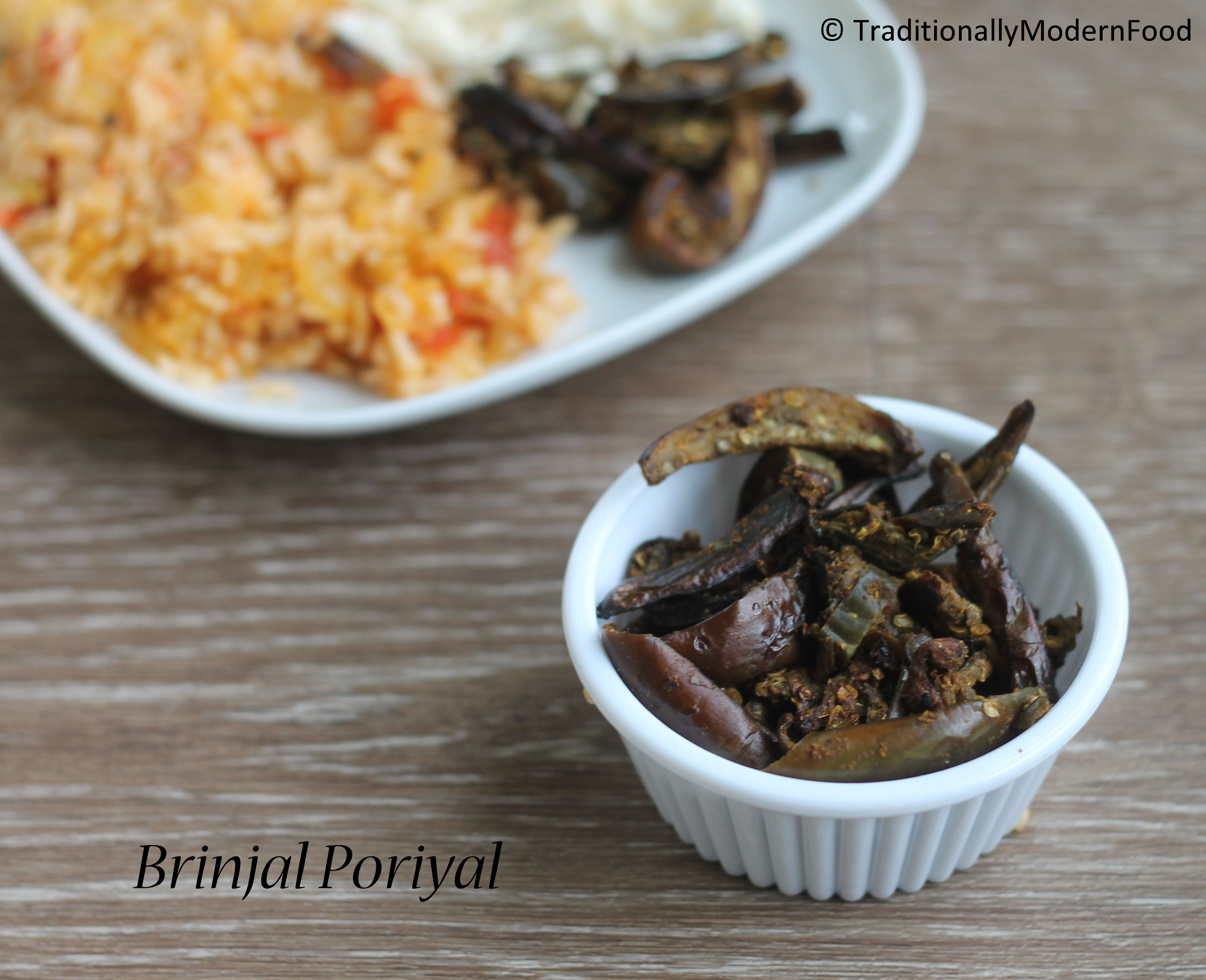 Brinjal Poriyal | Kathirikai Poriyal | Kathirikai curry | Brinjal recipe | easy Poriyal | Brinjal fry Easy and tasty no onion-no garlic Kathirikai poriyal. This no mushy birnjal fry tastes great with any variety rice.

This weekend we went to Costco for buying some stuff. As usual I shopped more than my list. My son got restless and refused to sit in the shopping cart. I took him and stood in one corner and my hubby was at the billing counter.
I brought a pack of Aubergine and when the cashier was about to scan it a lady standing next to hubby asked him, how do you cook Eggplant? My hubby said, I won't cook. She asked then why you bought? He pointed to me and said she cooks.
Lady came close to me and told me that she loves eggplant, but doesn't know to cook it. She told me her Brinjal always becomes mushy. I said cook in low -medium flame (my stove is induction and I keep around 4). Also told her not to add much water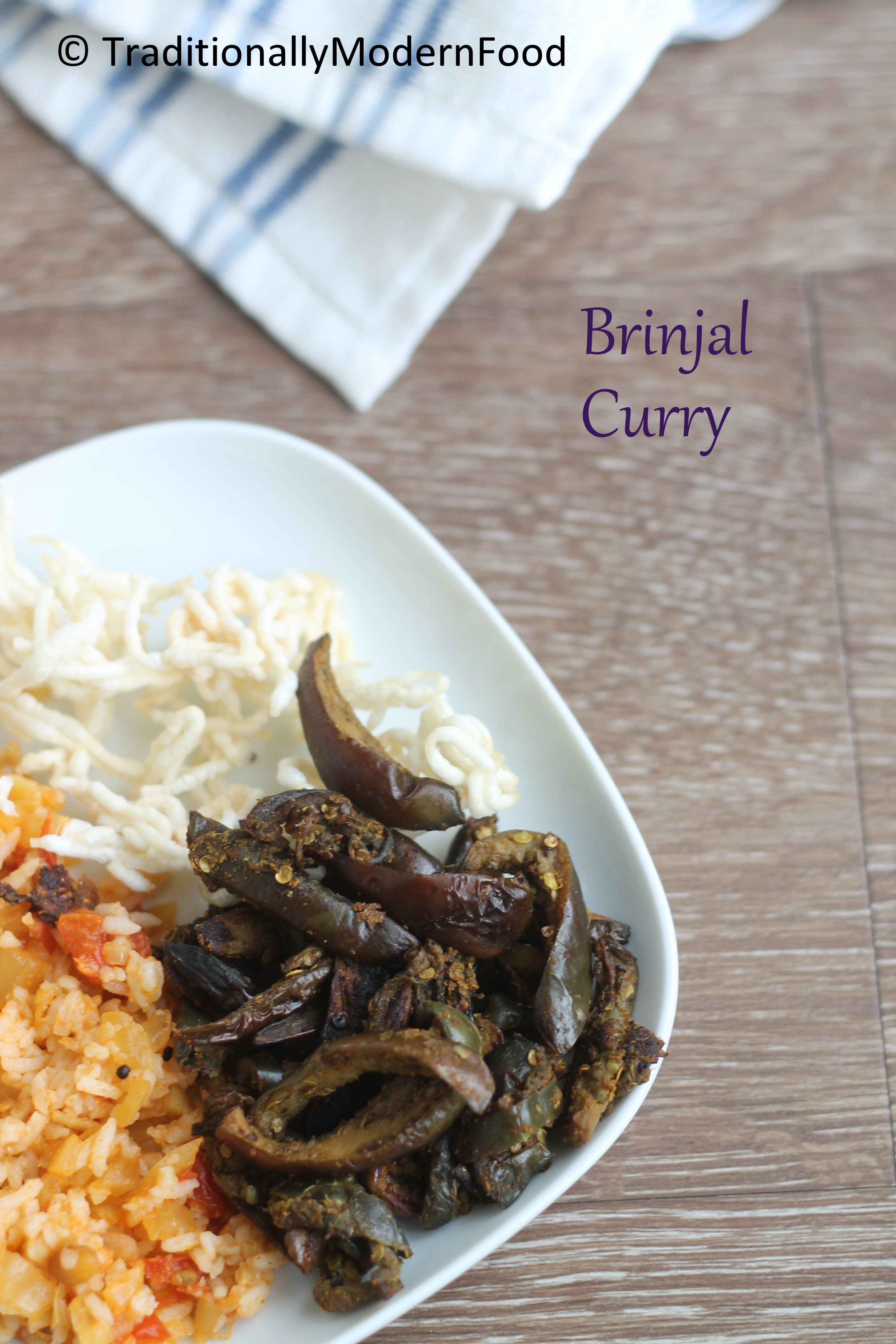 She said she is always in search of some eggplant recipes asked me to share some recipe. I was thrilled and excited when a complete stranger who loves eggplant like me, ask for cooking tips. After a bit of hesitation, I told her I am food blogger and I have posted few recipes on blog.
She asked me if I have posted a simple Kathirikai Poriyal without any fancy ingredients.
Couple of my Brinjal recipes like
I remembered I have This Kathirikai Poriyal in draft. Since it was Sunday I thought will post it on Monday but somehow I postponed it till today.
As a child my obsession for Onion stopped me from liking this no onion version. My sister won't eat onion so my mother always prepares two versions of curry, one with onion for me and without onion for her. One day I happened to taste hers and I felt bad for missing it. I realized onion couldn't give the exact same texture.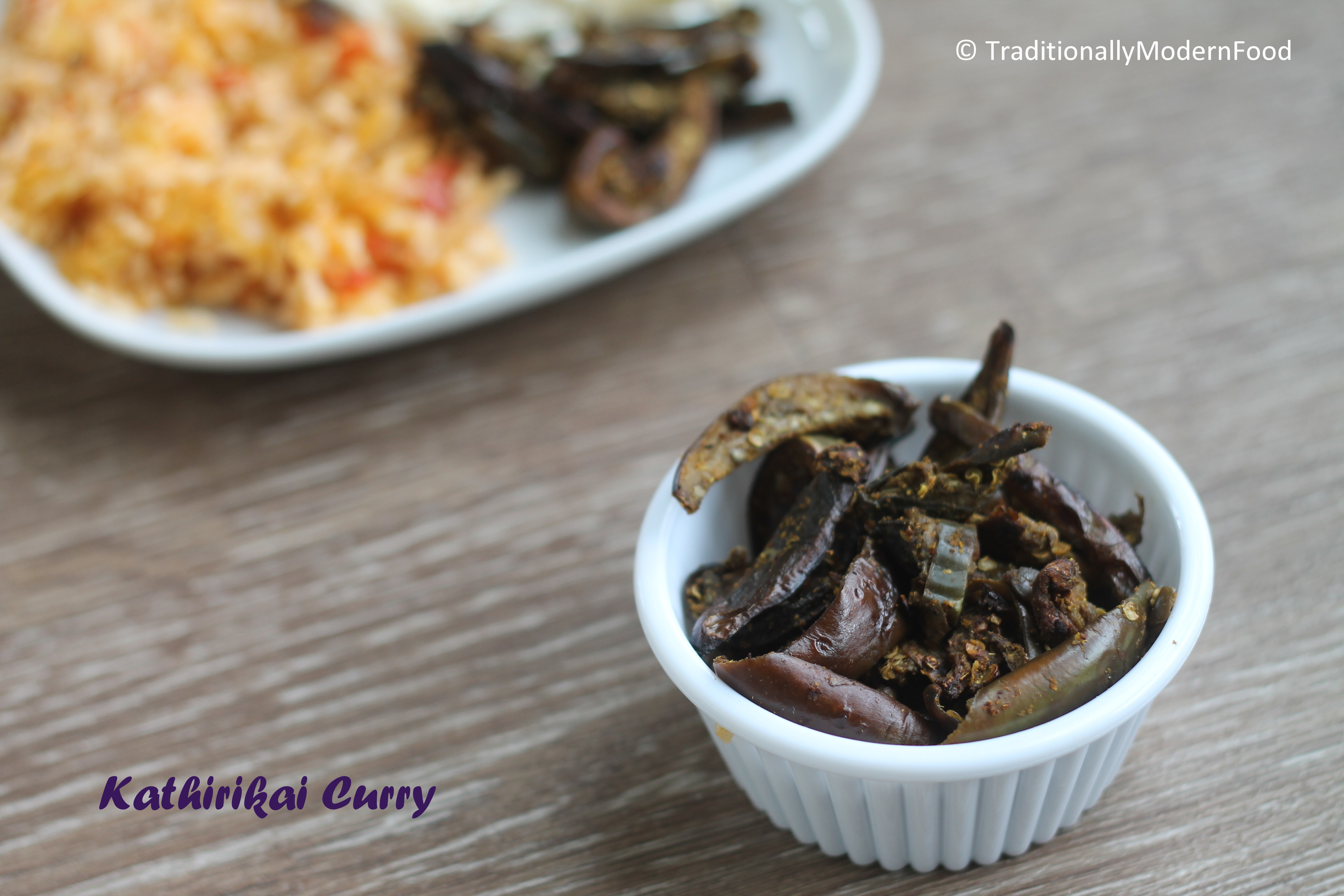 This Kathirikai poriyal is prepared from pantry ingredients. If you are looking for a version with very less oil use non stick pan.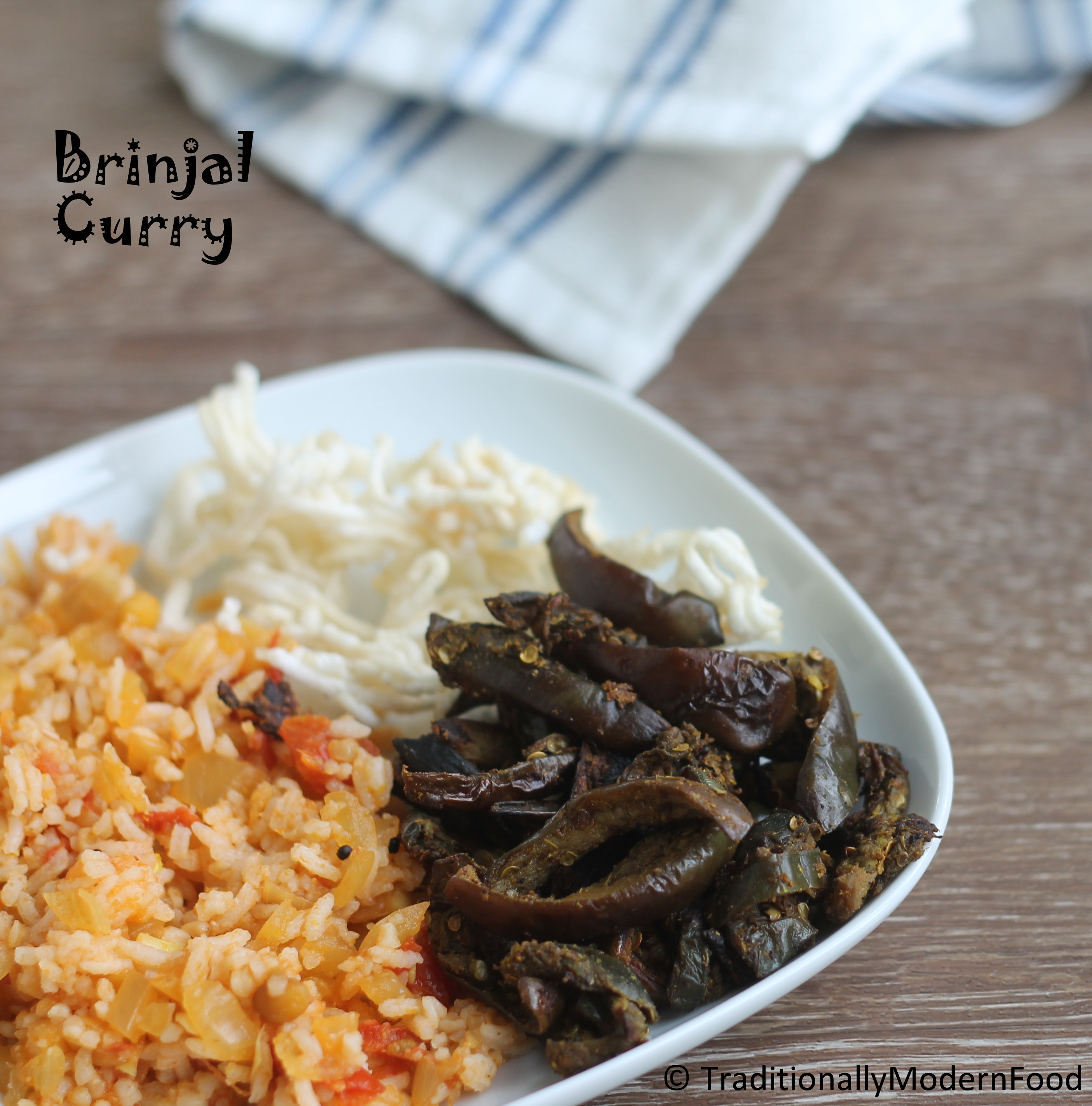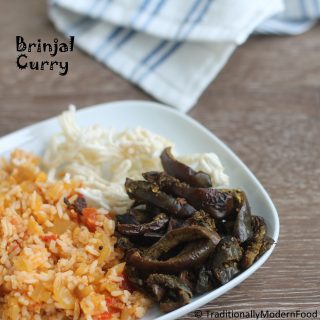 Kathirikai Curry |Brinjal Fry |
Easy and yummy Brinjal curry. Tastes great with variety rice
Print
Pin
Comment
Ingredients
Brinjal - 6

sliced and soaked in water

Turmeric powder - 1/8 tsp

Sambar powder - 1 teaspoon + 1/4 tsp

Cumin powder - 1/4 tsp

Coriander powder - 1 tsp

Tamarind extract - 1/2 tsp

Salt - as needed

To temper:

Oil - 1 tbsp

Mustard seeds - 1/4 tsp

Channa dal - 1/2 tsp

Curry leaves - few

Asafetida - generous pinch
Instructions
Add oil to the pan and cook on medium heat. When the oil becomes hot add the ingredients under "to Temper"; let it splutter

Add the chopped Brinjal and reduce the heat between low to medium (I usually cook at 4). Sauté the Brinjal for a minute

Add all the other ingredients and continue cooking for 12- 15 minutes or till the Brinjal are cooked to the desired consistency. Sprinkle little water if required
Video
Notes
Use a flat base wide pan for even cooking
If you are using a iron skillet oil quanity may vary
Onions can be added after tempering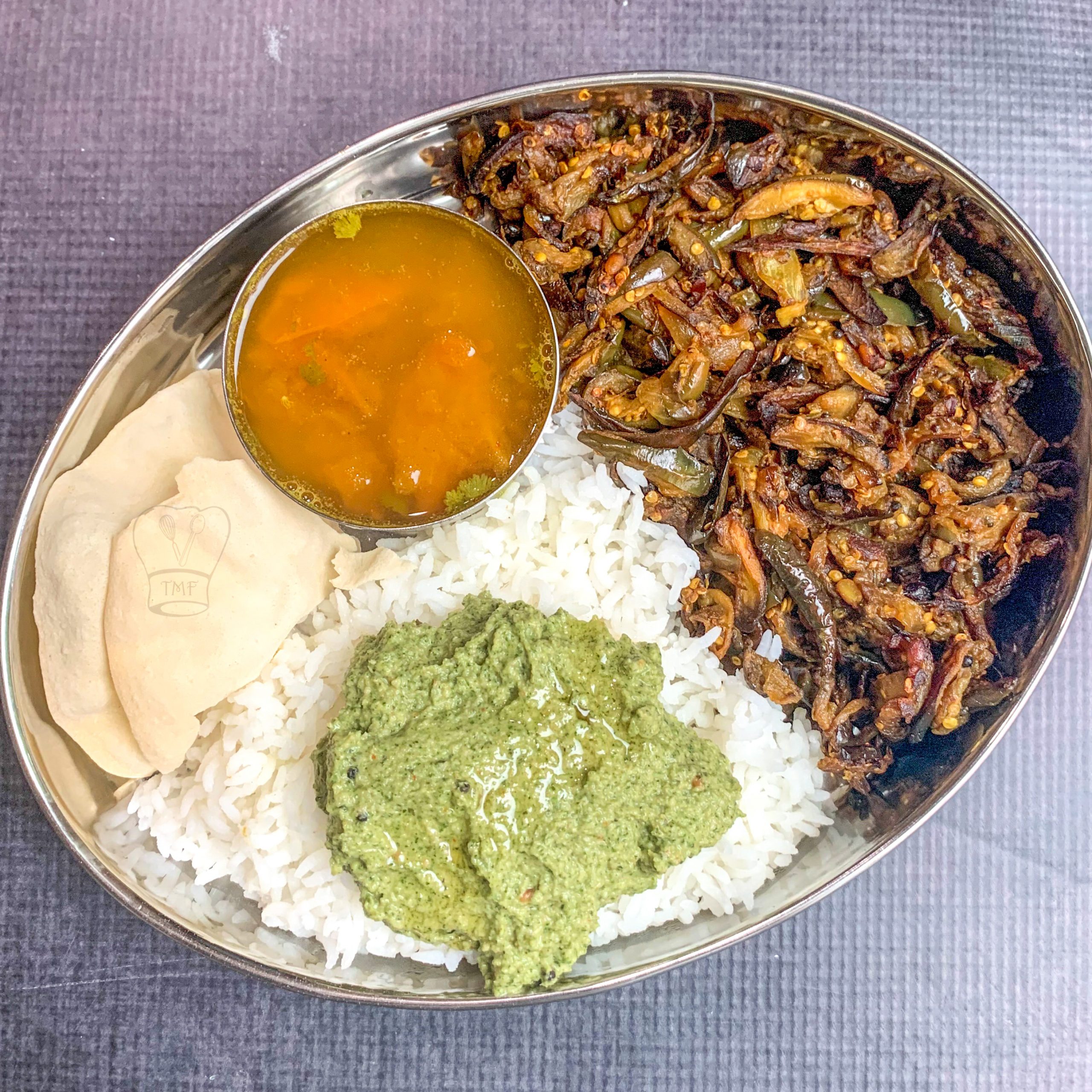 To speed up the cooking process you can cover Brinjal with a lid till it's 3/4 done
Adjust the cooking to time according to the consistency you desire. If you want it to a roast cook for some more time
Thinly sliced Brinjal cook faster
Peanut can be added for extra flavour
Ingredients:
brinjal - 6, sliced and soaked in water
Turmeric powder - 1/8 tsp
Sambar powder- 1 teaspoon + 1/4 tsp
Cumin powder - 1/4 tsp
Coriander powder - 1 tsp
Tamarind paste - 1/2 tsp
Salt - as needed
To temper:
Oil - 1 tbsp
Mustard seeds - 1/4 tsp
Channa dal - 1/2 tsp
Curry leaves - few
Asafetida - generous pinch

Method:
Add oil to the pan and cook on medium heat. When the oil becomes hot add the ingredients under "to Temper"; let it splutter
Add the chopped Brinjal and reduce the heat between low to medium. Sauté the Brinjal for a minute
Add all the other ingredients and continue cooking for 12- 15 minutes or till the Brinjal are cooked to the desired consistency. Sprinkle little water if required (I didn't add water). I used non stick pan