Kothamalli Vidhai Thuvaiyal | Dhaniya Thogayal |Malli vidhai thogayal | healthy Kothamalli Vidhai thuvaiyal seivathu epadi | Kothamalli Vidhai Thuvaiyal recipe | Dhaniya Thogayal recipe | healthy thogayal recipes | how to make tasty south Indian style thuvaiyal | prepare best dhaniya chutney | healthy thogayal recipe with step-by-step pictures and video. Check out the Kothamalli Vidhai Thuvaiyal video and If you like the video pls SUBSCRIBE to my channel.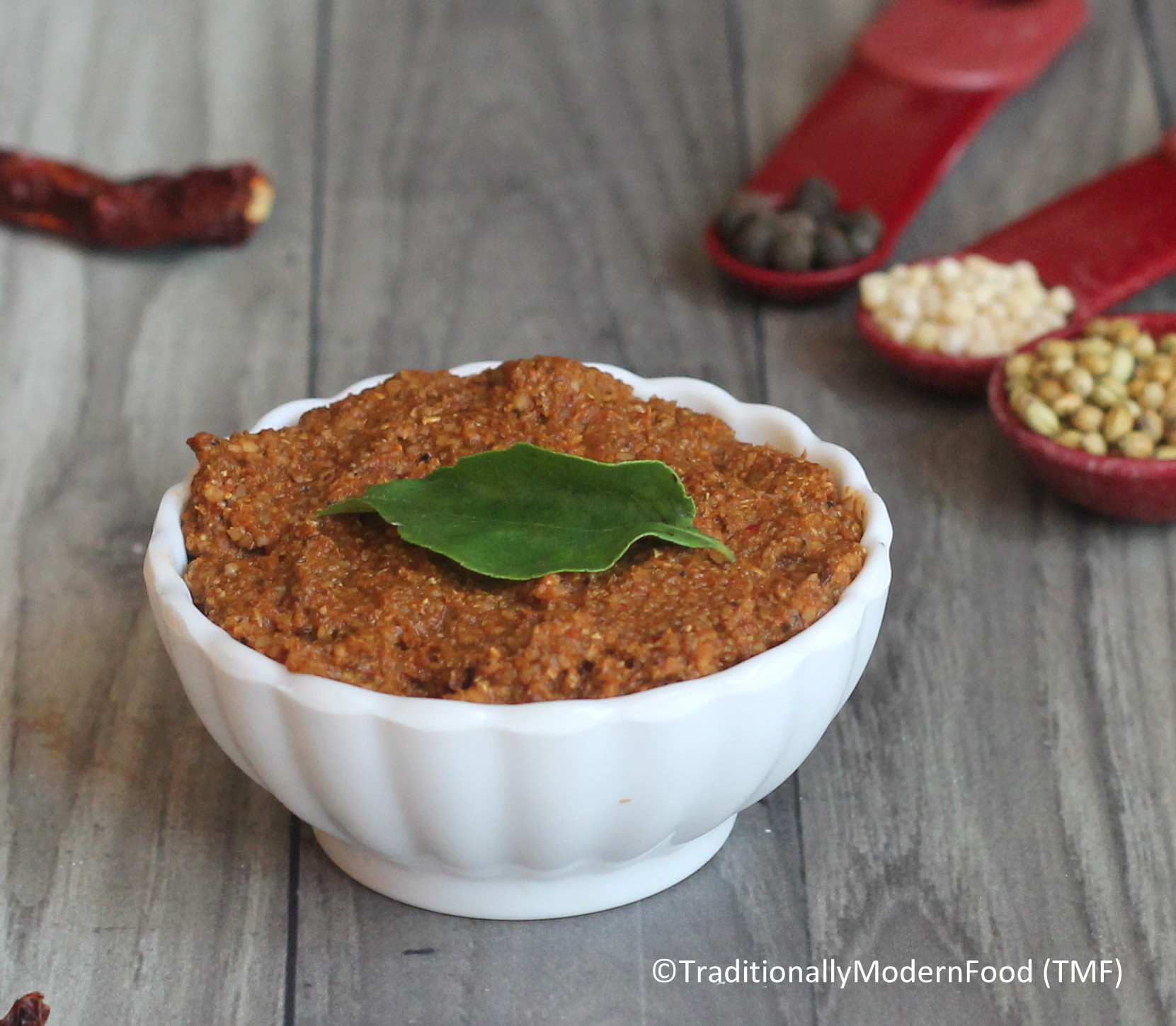 Kothamalli Vidhai thuvaiyal | Kothamali vara thogayal is an easy, 5-minute rice accompaniment. Without coconut, onion, and garlic this is one quick thuvaiyal to consider on busy mornings, or when you ran out of any vegetables. Vegan and healthy Coriander seed thogayal tastes good with rice and sesame oil. Most of my recipes are my Amma's. This one is from the book Amma gave it me. After my mother got married, my grandmother gifted me a book - "Meenakshi Ammal" Recipes. I remember seeing this book when I was young, and after I started cooking I wanted to try traditional recipes from this book. My initial days were all into baking and trying out new recipes, I somehow forgot this book. A few years back when my Amma came to visit us, I was all active in blogging. She brought this book and told to try out South Indian recipes from this. I have been using this book on and off for reference. Because of my long two breaks from TMF I missed blogging the recipes from this book. Recently when I was reading the book I saw this thogayal.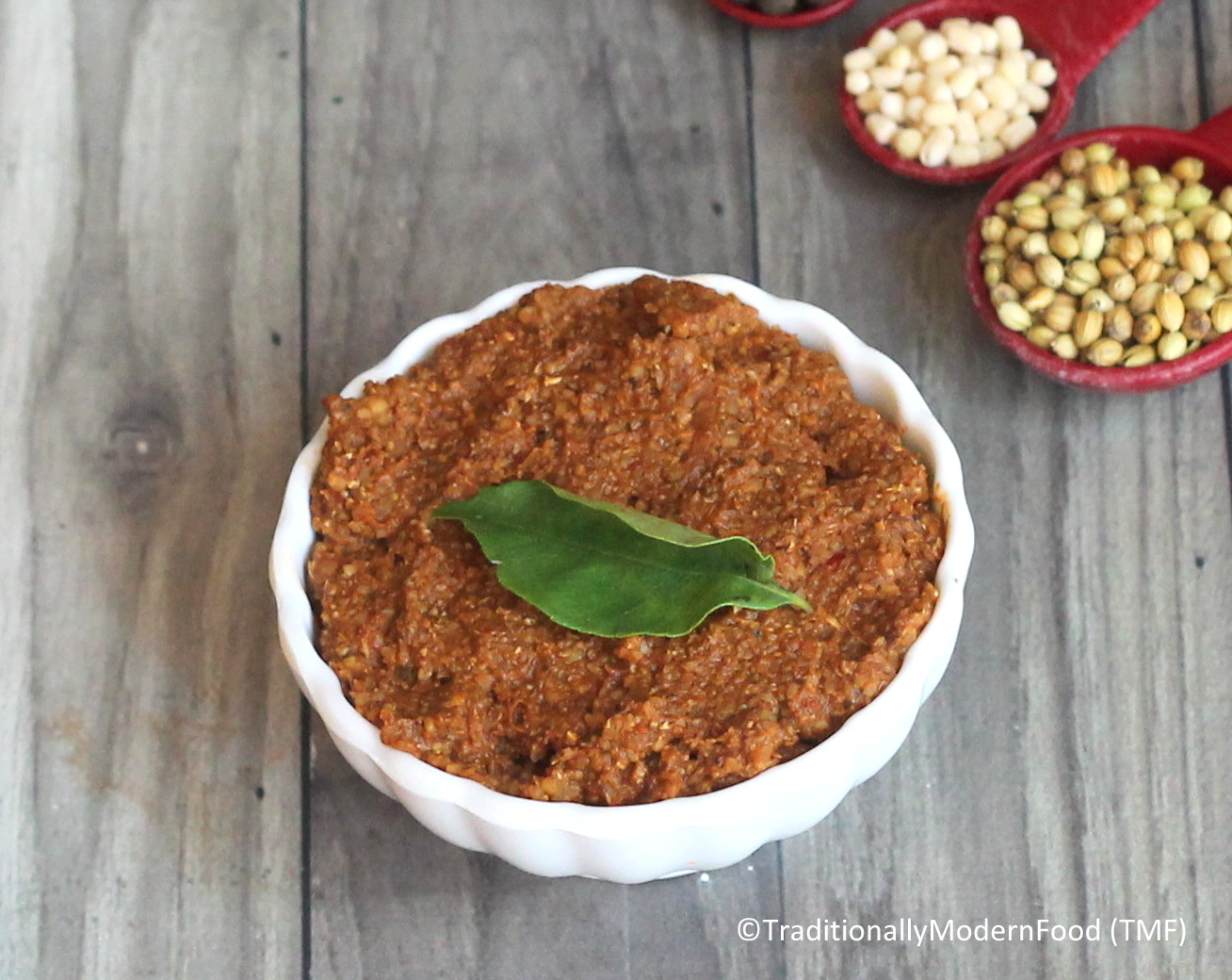 Like Paruppu thogayal, this thogayal doesn't have any coconut. In almost all the thogayal I make I add coconut. This one without coconut or any other ingredients like garlic, onion, mint, and coriander leaves pulled my attention. There are days when I am out of veggies, and super confused as to make rice accompaniment. I thought recipes like this should have a copy in my blog. The measurement was given in "Azhaakku" a traditional Tamil way of measurement, so Amma helped me to adapt to my usual cup measurement. I am always a big fan of quick and easy recipes. For this thogayal cooking time is around 3 minutes and overall it won't take more than 10 minutes. Including the wait time for the dal to cool down. I generally soak my tamarind in water before starting the sautéing step so that by that time the coriander mixture is cool, tamarind is well soaked in water, and cook for the grinding. Dhaniya is very good for health and it is often used in my kitchen. Amma always makes batches of podi like Dhaniya, Thengai, and curry leave podi handy. Days when we went out and come late these podi are very hand. Nowadays thogayal recipes like this one have become my saver.
Other Thogayal recipes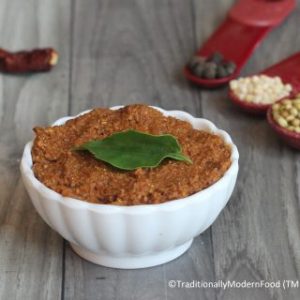 Ingredients
Coriander seed - 1/4 cup

Urad dal - 1 + 1/2 tbsp

Pepper - 1/4 tsp

Mustard seeds - 1/4 tsp

Red chilli - 2

Tamarind - 1 tbsp

Salt - as needed

Hing - generous pinch

Sesame oil - 1 tsp
Instructions
Soak tamarind in hot water

Add all the mentioned ingredients and turn on the stove

Cook on medium - low flame till the dal turns golden brown for about 2-3 minutes; let it cool down

Add the sauted mixture, salt, hing, tamarind and tamarind water and grind into thogayal texture. Serve it with rice and sesame oil
Video
Notes
Adjust the red chilli according to your spice.
1/4 teaspoon of Cumin seeds can be added
Channa dal can be added instead of urad dal or an equal amount of Channa dal and urad can be used
2 tablespoon of Coconut can be added for extra flavor
Onion, and garlic can be sauted and added to the thogayal
If you are using store-brought tamarind extract use 1/2 tsp
adjust tamarind according to your taste
Ingredients:
Coriander seed - 1/4 cup
Urad dal - 1 + 1/2 tbsp
Pepper - 1/4 tsp
Mustard seeds - 1/4 tsp
Red chilli - 2
Tamarind - 1 tbsp
Salt - as needed
Hing - generous pinch
Sesame oil - 1 tsp
How to make Kothamalli vidhai Thogayal :
Soak tamarind in hot water

Add all the mentioned ingredients and turn on the stove
Cook on medium-low flame till the dal turns golden brown for about 2-3 minutes; let it cool down
Dhaniya will start popping around at the same time
Add the sauted mixture, salt, hing, tamarind, and tamarind water and grind into a thogayal texture. Serve it with rice and sesame oil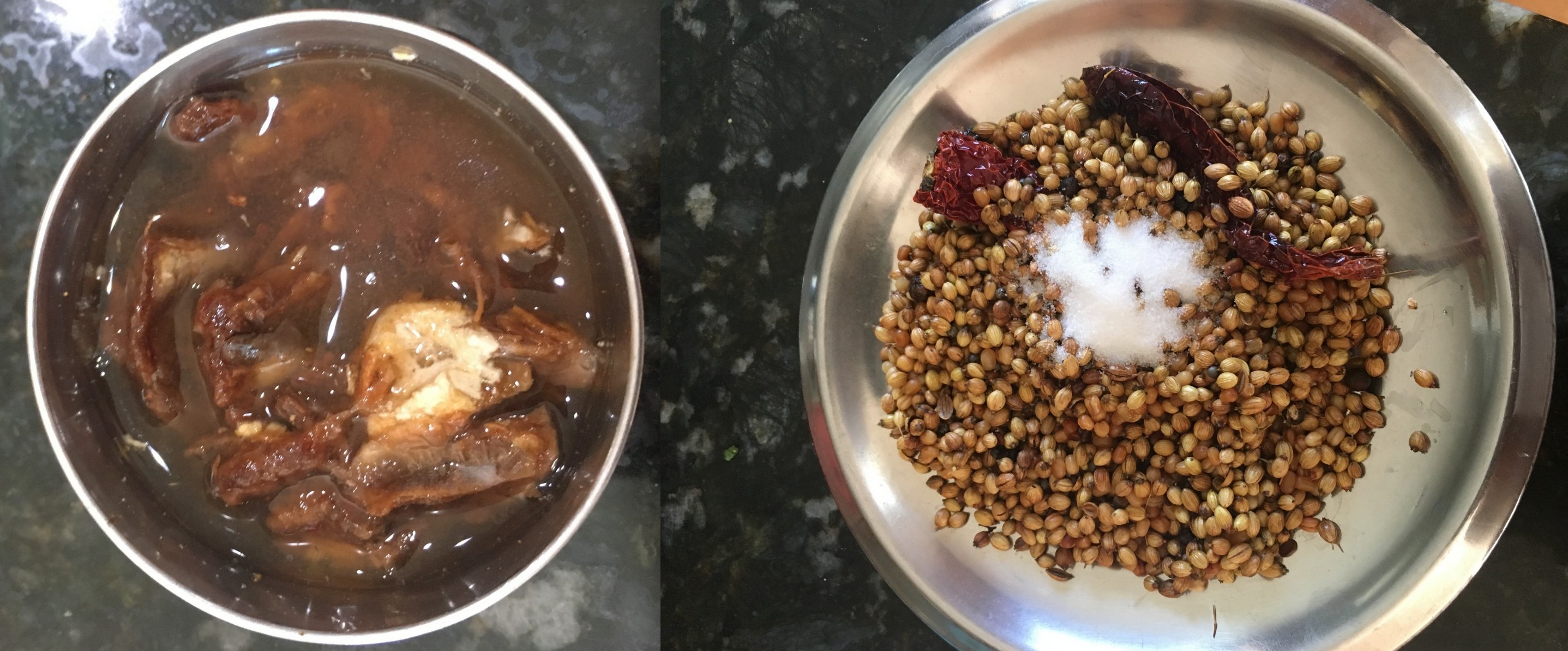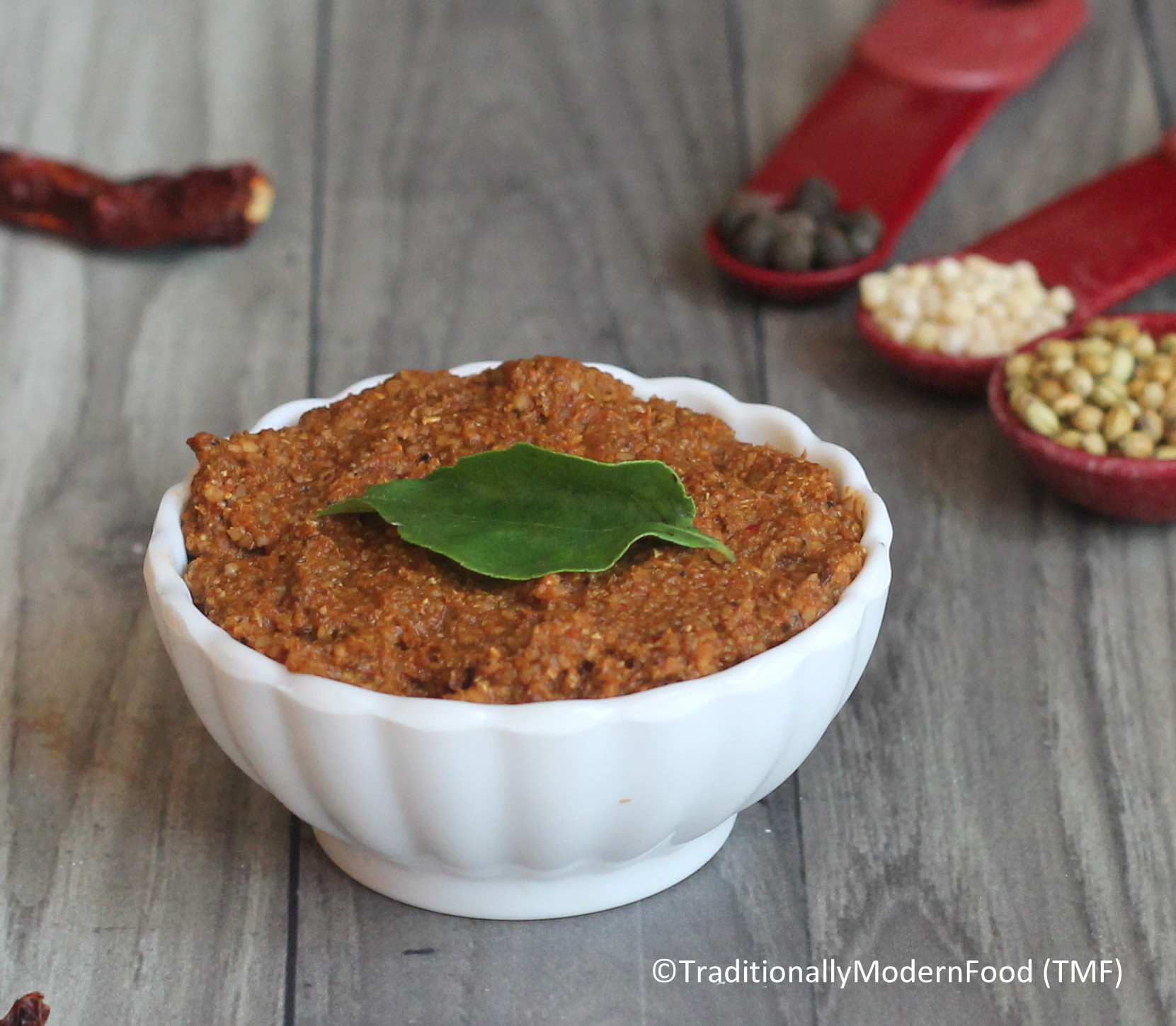 Pls. Follow TMF social media for recipes updates, Facebook | Instagram | Pinterest | Twitter | Youtube