Laddu | Boondi Laddu Recipe | laddu recipe | ladoo recipe | How to make Boondi Ladoo | Diwali sweet Recipes | Boondi Laddu Recipe Video | Deepavali Recipes | Sweet Boondi Laddu | Tamil Nadu Boondi Laddu Recipe | How to make Boondi Laddu at Home | Traditional Boondi Ladoo Recipe | Easy Laddu Recipes | Deepavali Sweets | Madras Laddu Recipe | Authentic Boondi Laddu | Traditional Boondi Laddu Recipe | Easy Ladoo Recipes | tips & tricks for perfect boondi laddu | Tirupati boondi ladoo recipe | Tirupathi ladoo | kovil prasadam with step by step pictures and video recipe. Check out the laddu recipe. If you like the video pls SUBSCRIBE to my channel.
Boondi laddu is a traditional Indian sweet recipe often prepared for Diwali | special occasion | functions. Two versions of boondi laddu are widely prepared. One with two string consistency popularly served as temple prasadam (Tirupathi laddu), traditional wedding, etc. Other is slightly soft laddu popular sweet stalls | shops.
Why sieve Kadalai maavu for Laddu?
Lump-free | grain-free batter results in the best boondi so always sieve the Besan first before making Laddu.
How much water should I add to the batter?
The exact quantity might vary depending on the type of besan flour you use. I generally add 2:1 (besan to water ratio) then add extra water as required. If boondi is with tail add extra water
Should I fry crispy boondi?
No, we shouldn't fry crispy boondi for the boondhi laddu recipe. Fry soft boondi as it will be easy to shape the laddu. If boondi turns crispy, the batter is thin add extra besan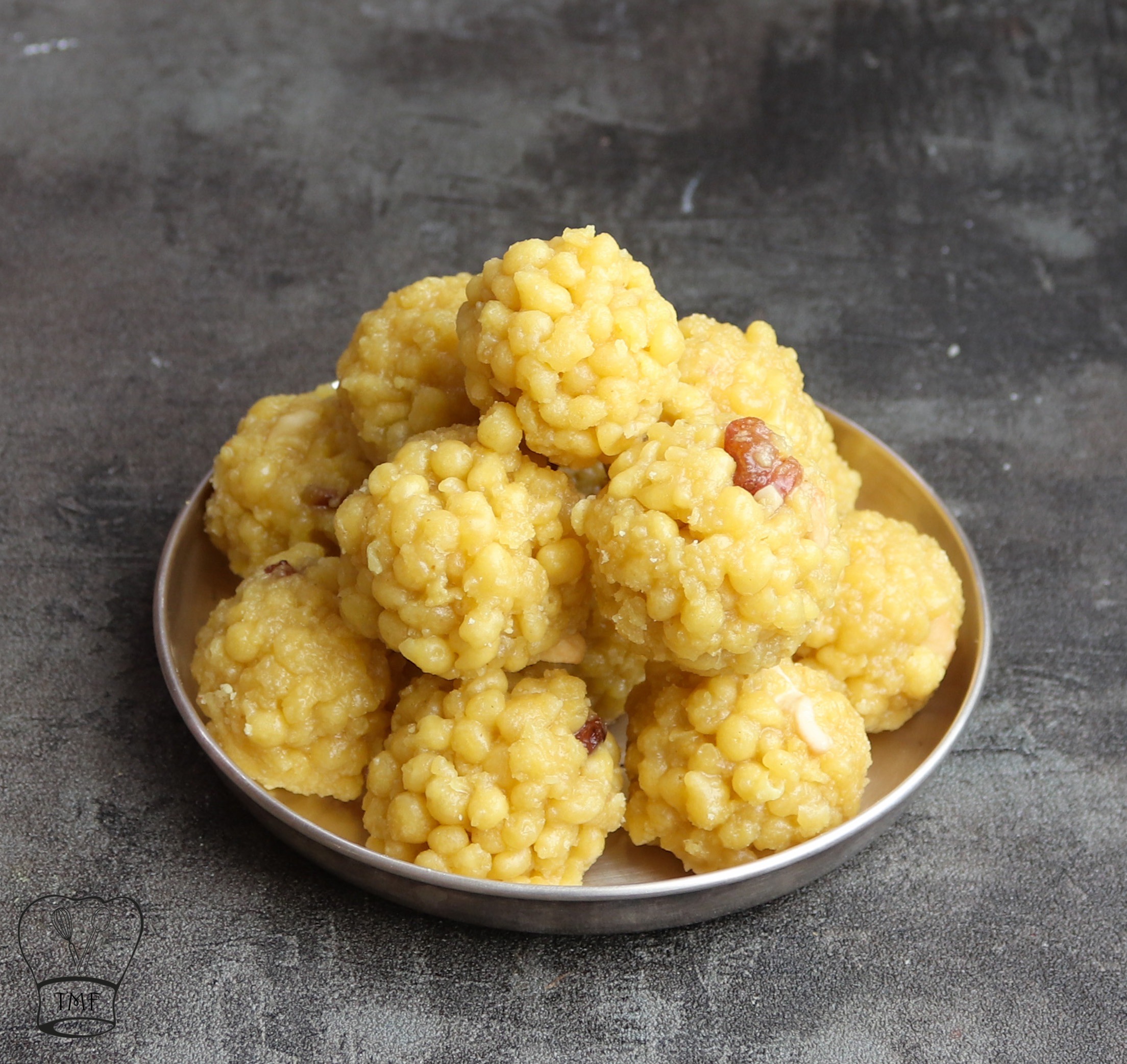 Can I fry boondi and keep them for long time
No, if you add cold boondi to the sugar syrup, sugar syrup might bloom and it will be difficult to shape the laddu. Always fry boondi first, prepare sugar syrup and immediately mix
How much sugar should I use?
You can add 1:1 besan to sugar ratio but we prefer extra sweet so I added additional sugar.
What should be the sugar syrup consistency?
If you prefer firm laddu balls cook till you get 2 string consistency and start shaping the laddu immediately else it will crystallize. If you prefer soft laddu you can cook one string consistency. If you are a beginner and just started to make laddu for the first time, you can even make half-string consistency but it will take time for the boondi to absorb and shape laddu.
Few fixes for boondhi laddu?
If you are not able to roll laddu pulse little boondhi - sugar syrup mixture and try making laddu. You can add little almond flour for binding if you feels sugar syrup is more.
Can I prepare sugar syrup first then make boondi?
No, always prepare sugar syrup after frying boondi. Sugar syrup might crystallize (bloom) if prepared in advance. Always add hot sugar syrup to the boondi. For two string sugar syrup add few drops of lemon juice to avoid crystallization.

Ingredients
For Boondi
1

+1/2 cup Kadalai Maavu | Besan | Gram Flour | Chickpea Flour

1/8

teaspoon

turmeric powder

1/4

teaspoon

Rice Flour

1/8

teaspoon

Baking Soda

3/4

cup

Water +

few tablespoon water to alter batter consistency

Oil for frying
For Sugar Syrup
1

+ 3/4 cup Sugar

3/4

cup

hot Water

1/4

teaspoon

Cardamom powder

Saffron few strands

Turmeric powder pinch
For Laddu
1

tablespoon

Ghee

10

whole Cashews chopped

1

tablespoon

Raisins

Small piece Edible Camphor
Instructions
Heat oil
Heat oil in a heavy-bottomed deep wide pan at medium flame
Boondi
Take besan flour, rice flour, baking soda, and turmeric powder, sieve, and transfer over a mixing bowl

Add 3/4 cup water and whisk to form a smooth lump free batter

The laddu batter should be neither too thick nor too thin, it should have a thick pouring consistency
Check oil temperature
Drop little boondi in hot oil

Too hot oil - boondi turns dark (burn)

Not hot enough - sink to the bottom of the pan soon after dropping

Right Oil Temperature - boondi float
Check Batter consistency - boondi shape and texture
Take boondi ladle or any perforated ladle and add a ladle full of batter, tap the boondi ladle gently or lightly swirl the batter with a ladle

Tail attached boondhi - the batter is too thick, add little water, mix well and adjust

Too crisp boondi - the batter is watery (too thin) add extra besan and mix well

Round boondi - the batter is the correct consistency. Need not be perfectly round but firm sphere-like balls fried little soft on the inside - Right Boondi Shape & Texture
Fry boondi
Always keep the boondi ladle or any perforated ladle a few inches away from the pan

Tap the boondi ladle with another ladle or swirl the batter with another ladle(avoid hard press) and prepare boondi in batches

Fry on medium flame. Boondi cooks fast (less than a minute). When Vigorous bubble subsides remove the boondi from the oil and keep them in an oil filter

Always fry boondi in batches and do not overcrowd.

Check oil temperature between batches and fry the entire batter, keep boondi in the oil filter for some time then transfer to a wide mixing bowl
Fry cashew and raisins for laddu
Heat ghee on medium flame, when ghee turns hot add the broken cashews and fry

When it turns brown add raisins and saute till they both turn golden brown

Turn off the stove and keep aside
Sugar Syrup for laddu
In a separate wide pan, add hot water and turn on the stove in medium flame

When water turns frothy boil add sugar, saffron, cardamom powder, and turmeric powder; mix well

Bring it to boil takes around 5 mins for vigorous boil

Sample a little of the sugar syrup in between your thumb and index finger and keeping stretching to check if it forms a thread-like string
Soft and juicy laddu - Half string consistency
Initially, you will get half-string consistency. Refer pic. Little sugar syrup in between your thumb and index finger and stretch- you will get a string but it will break immediately if you try to stretch further it will break. (this stage usually comes around 5-6 minutes). Refer video. If you are a beginner making laddu for the first time stop at this stage. laddu tastes resemble north Indian laddu
Soft but firm laddu - Single Thread Consistency
Little sugar syrup in between your thumb and index finger and stretch- you will get a string and if you try to stretch further it will turn into a thin string. This consistency also yields soft laddu but firm compared to half string consistency. Sweet stall style laddu
Double Thread Consistency - traditional South Indian Style Laddus | temple prasadam
Little sugar syrup in between your thumb and index finger and stretch- you will get two strings. It happens in 2-3 mins after single string consistency. Keep monitoring. Double strong consistency yields firmer laddu with dry a feel but still packed with a soft feel on the inside
Soaking the boondi in sugar syrup
Once it reaches the desired stage, immediately switch off the flame and pour this sugar syrup over the boondis

Furthermore, add roasted cashews and raisins, mix well with a ladle

Finally, add edible camphor and mix well
When to roll and shape laddu
Grease your hands with ghee and roll laddu

Double thread sugar syrup - Boondi soak soon in sugar syrup(in few minutes). crystalize at a faster pace so start shaping the laddu soon. Always shape laddus when it is warm enough to touch. Do not rest them too long as it will be hard to shape them and crystallize

Single thread sugar syrup - Boondi soak slowly in sugar syrup and crystalize at a slower pace. Mix well and let the boondhi absorbs the sugar syrup then roll and shape laddu. Laddu might look soft but it turns firms overtime

Half-string sugar syrup - Boondi soak very slow in sugar syrup and crystalize at a slower pace compared to single-thread consistency. Mix well and let the boondhi absorbs the sugar syrup then roll and shape laddu
Video
Notes
If you are unable to shape laddu, pulse a small portion and try to shape laddu
Half string consistency is the next stage after the sticky sugar syrup stage
I didn't add food color but you can add little yellow/saffron color
I just added cashews but you can add melon seeds, sugar candy, clove, nutmeg powder etc.
Firm Laddus stay good for 2 weeks at room temperature. Soft laddus have a short life compared to firm laddus
Finish half string consistency laddu soon
Half string consistency laddu and single string consistency laddu gets firms overtime
Ingredients
For Boondi
1 +1/2 cup Kadalai Maavu | Besan | Gram Flour | Chickpea Flour
1/8 teaspoon turmeric powder
1/4 teaspoon Rice Flour
1/8 teaspoon Baking Soda
3/4 cup Water + (few tablespoon water to alter batter consistency)
Oil for frying
For Sugar Syrup
1 + 3/4 cup Sugar
3/4 cup hot Water
1/4 teaspoon Cardamom powder
Saffron few strands
Turmeric powder pinch
For Laddu
1 tablespoon Ghee
10 whole Cashews chopped
1 tbsp Raisins
Small piece Edible Camphor
How to make boondi laddu with step by step pictures
Heat oil
Heat oil in a heavy-bottomed deep wide pan at medium flame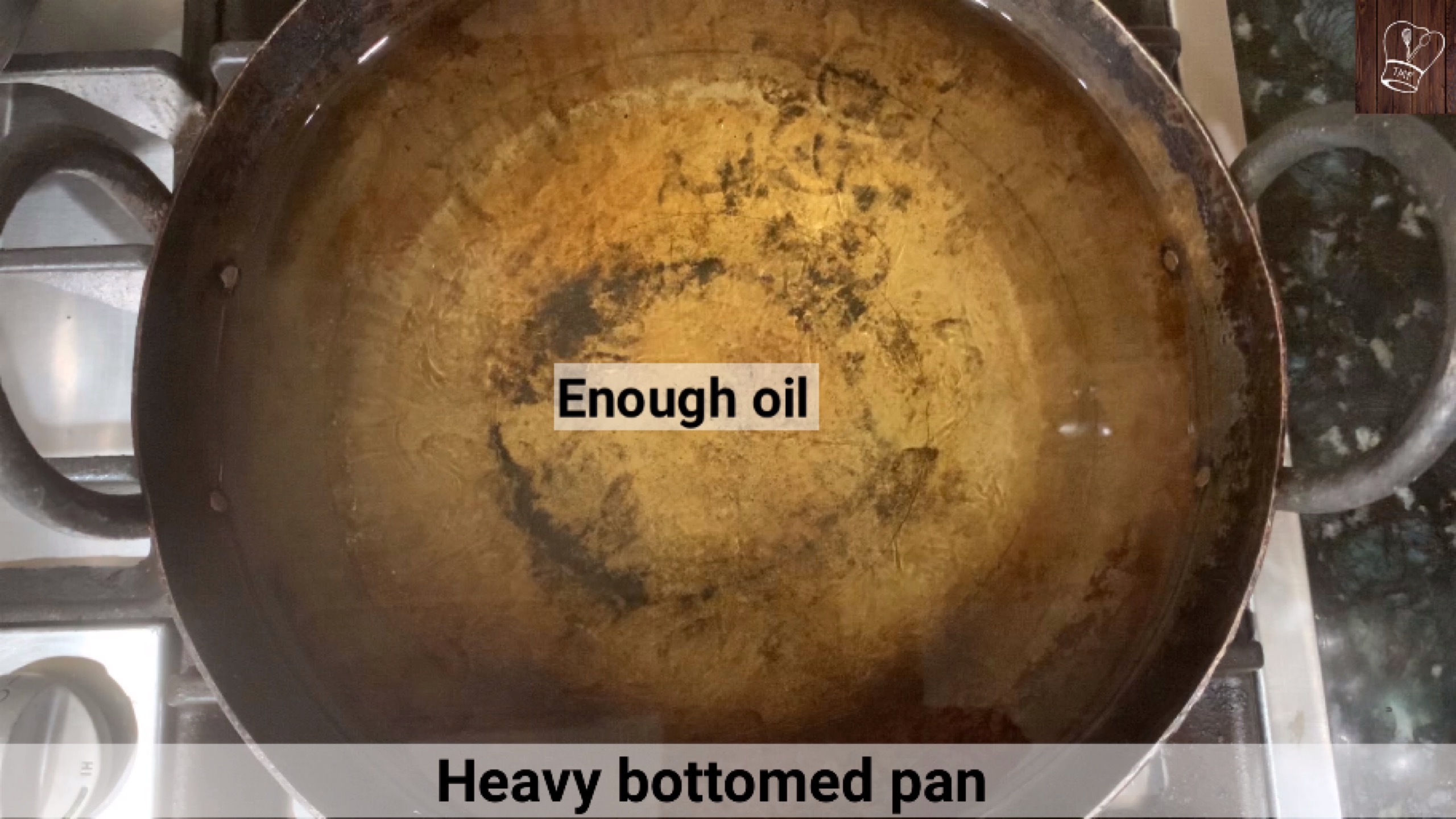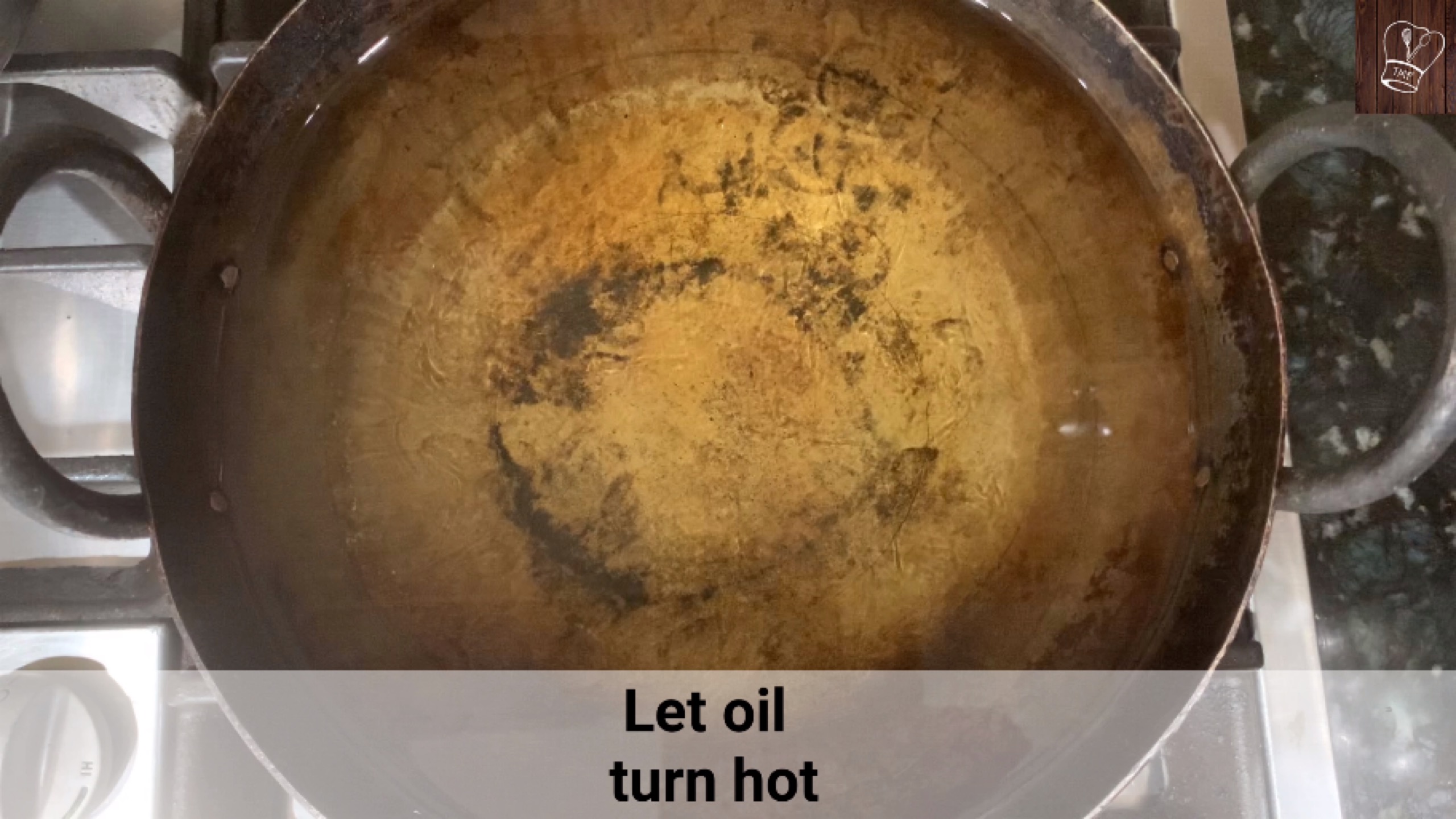 Boondi
Take besan flour, rice flour, baking soda, and turmeric powder, sieve, and transfer over a mixing bowl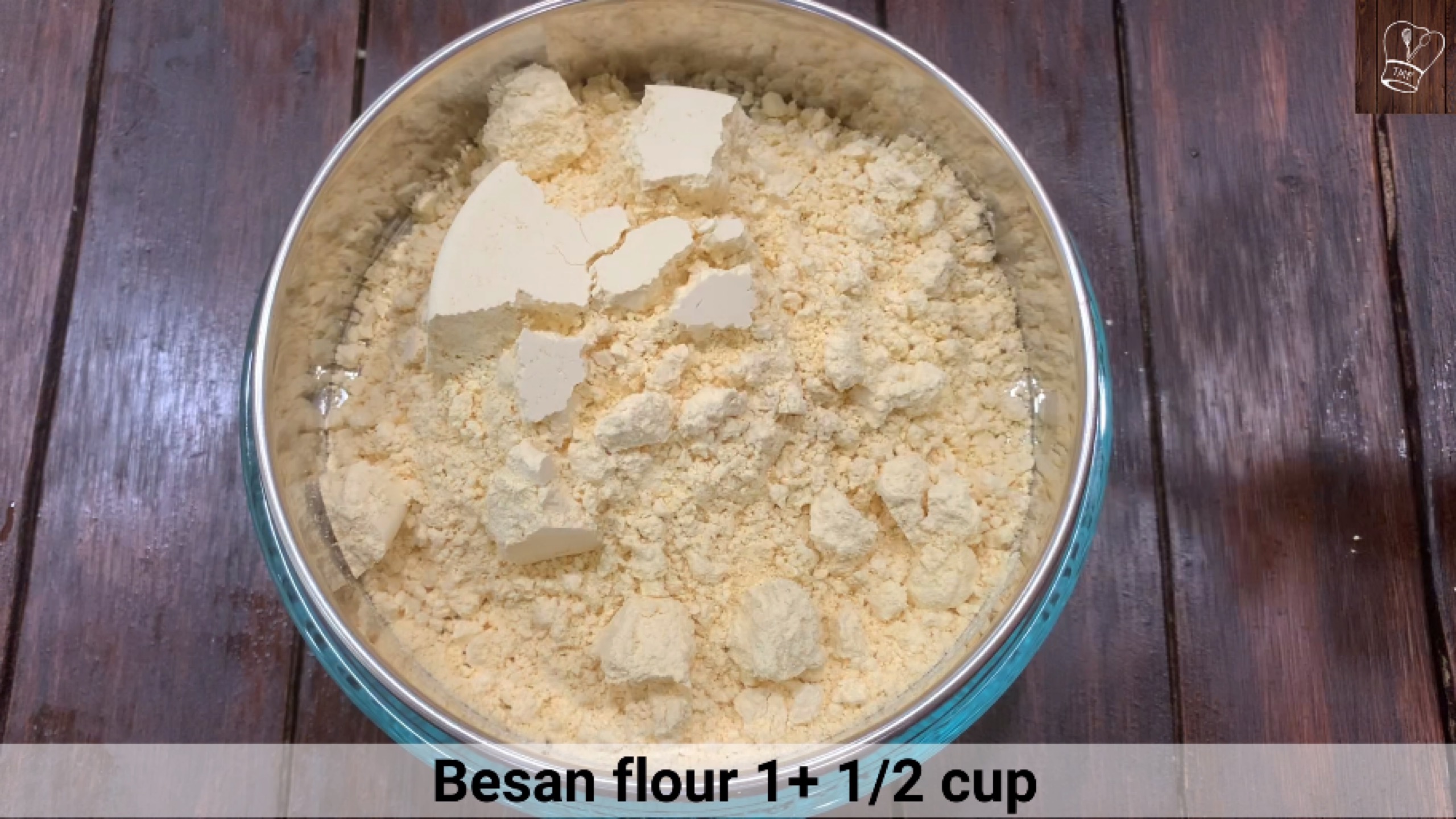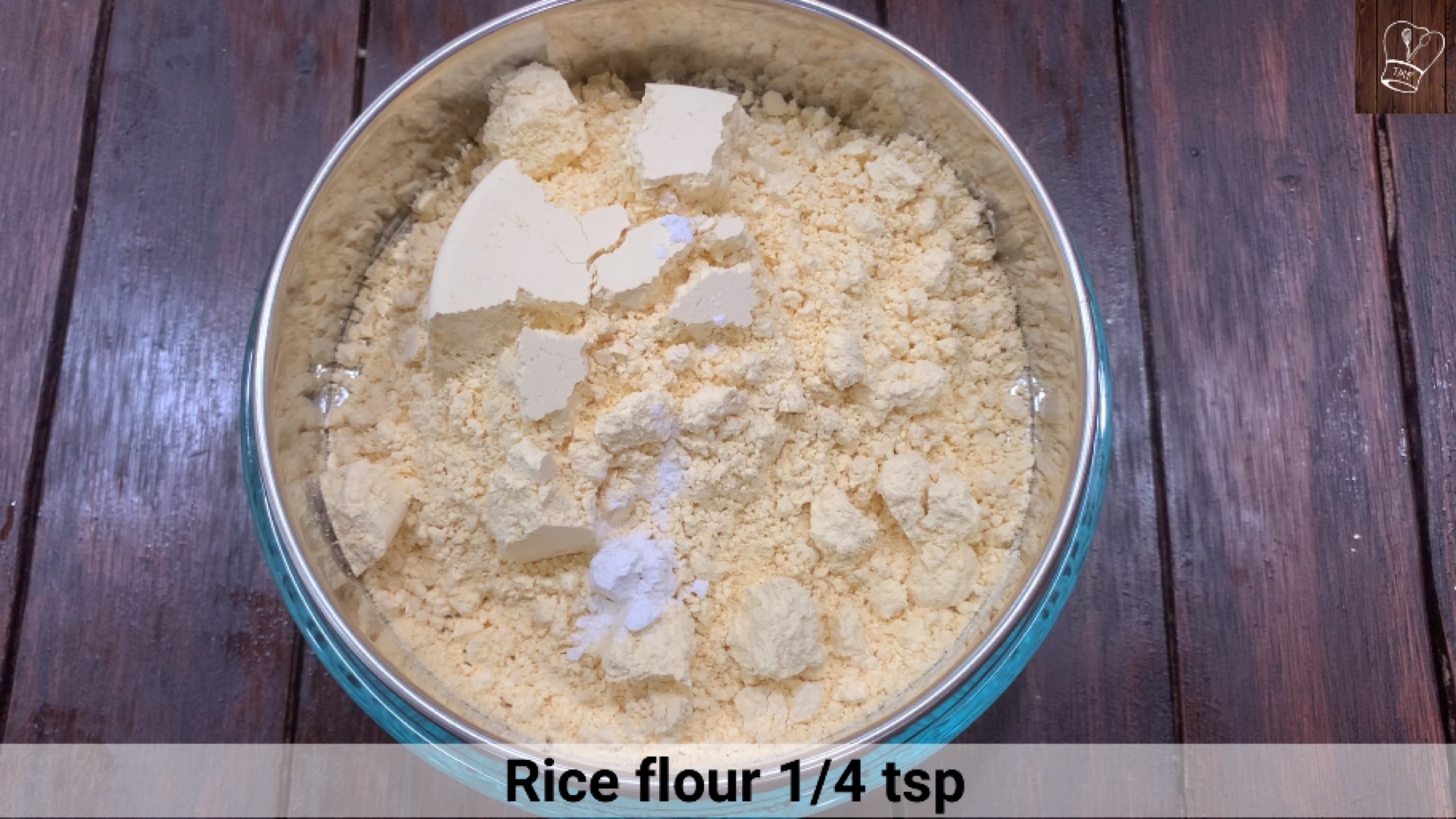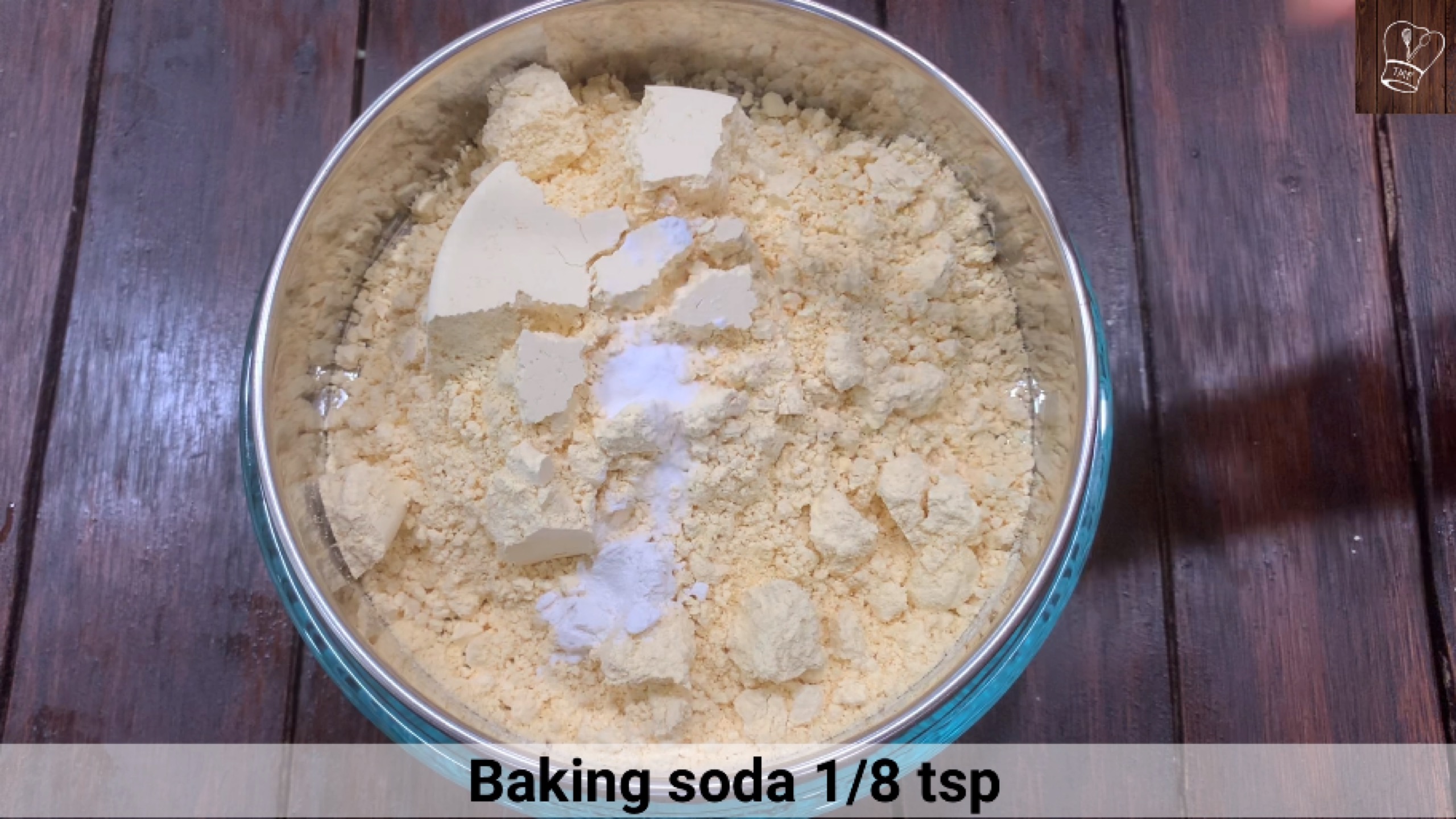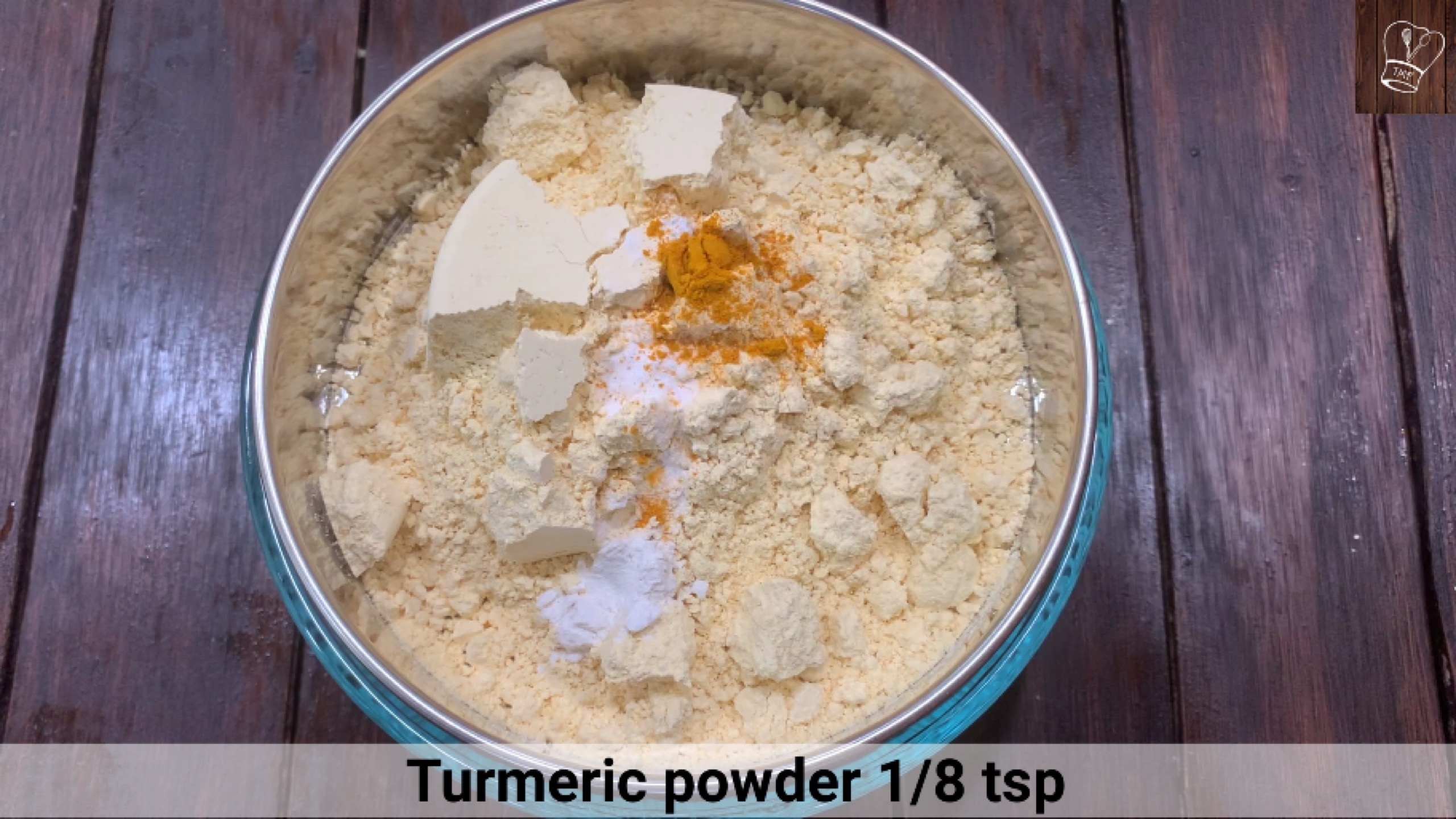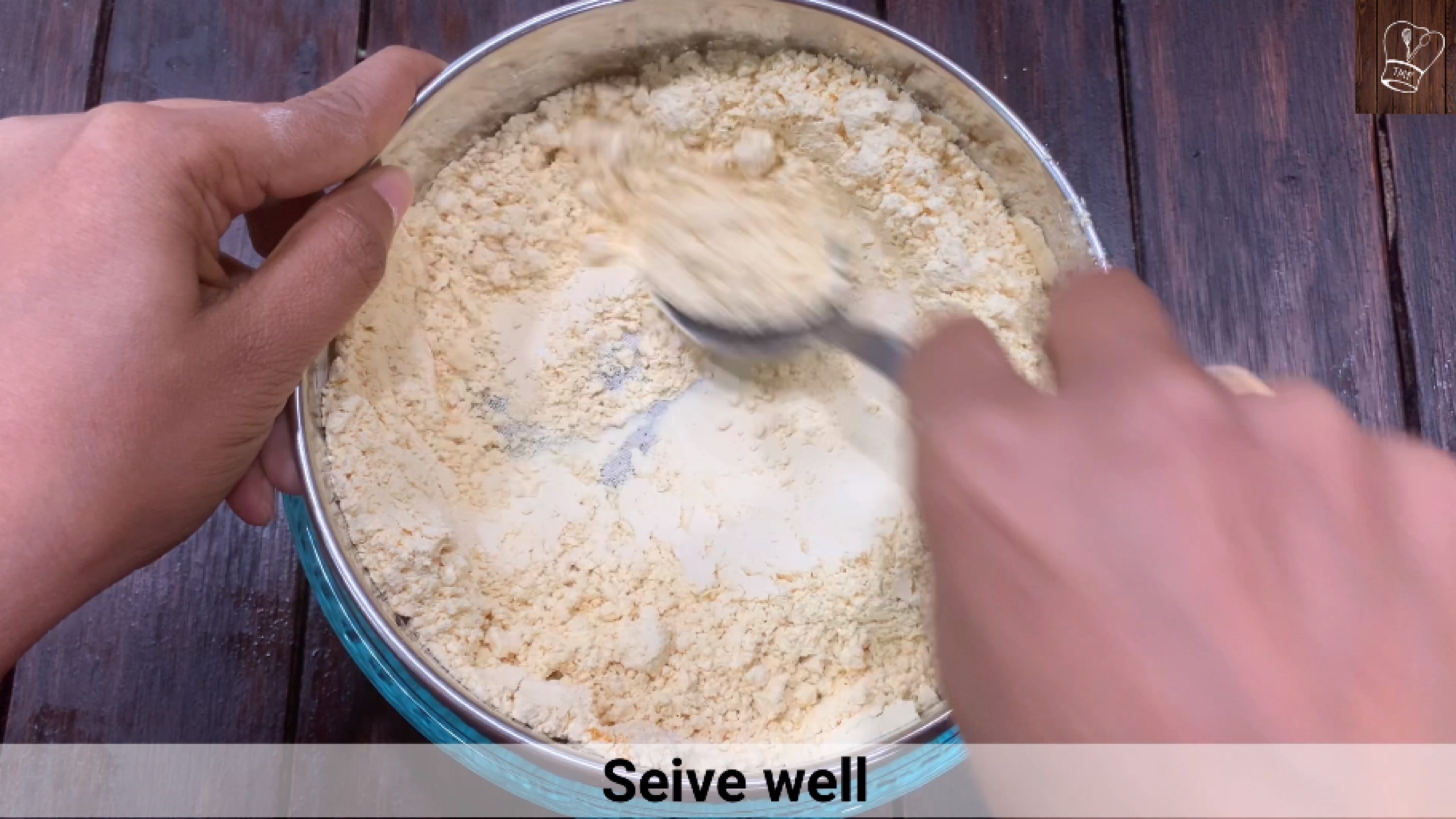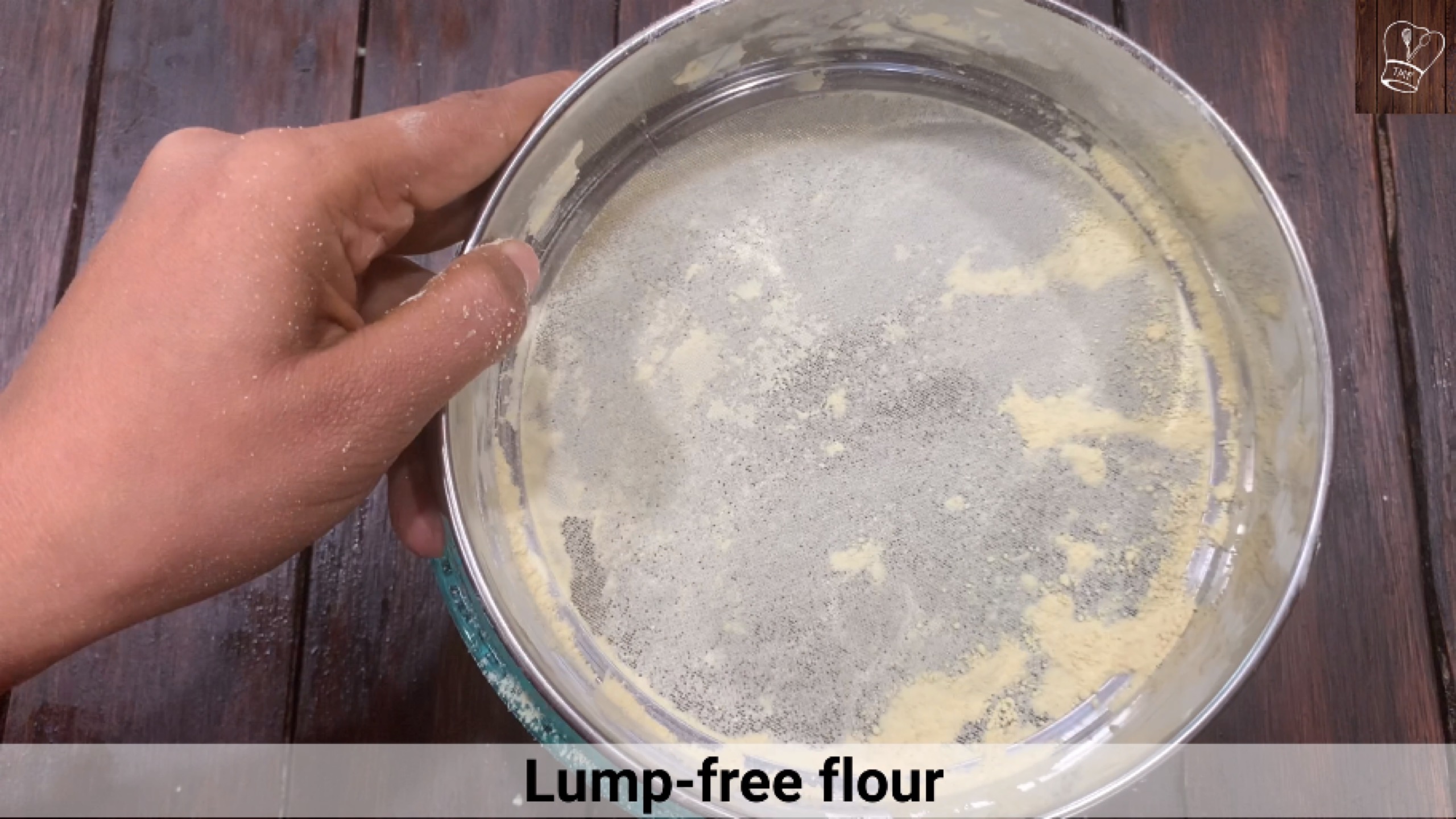 Add 3/4 cup water and whisk to form a smooth lump free batter

The laddu batter should be neither too thick nor too thin, it should have a thick pouring consistency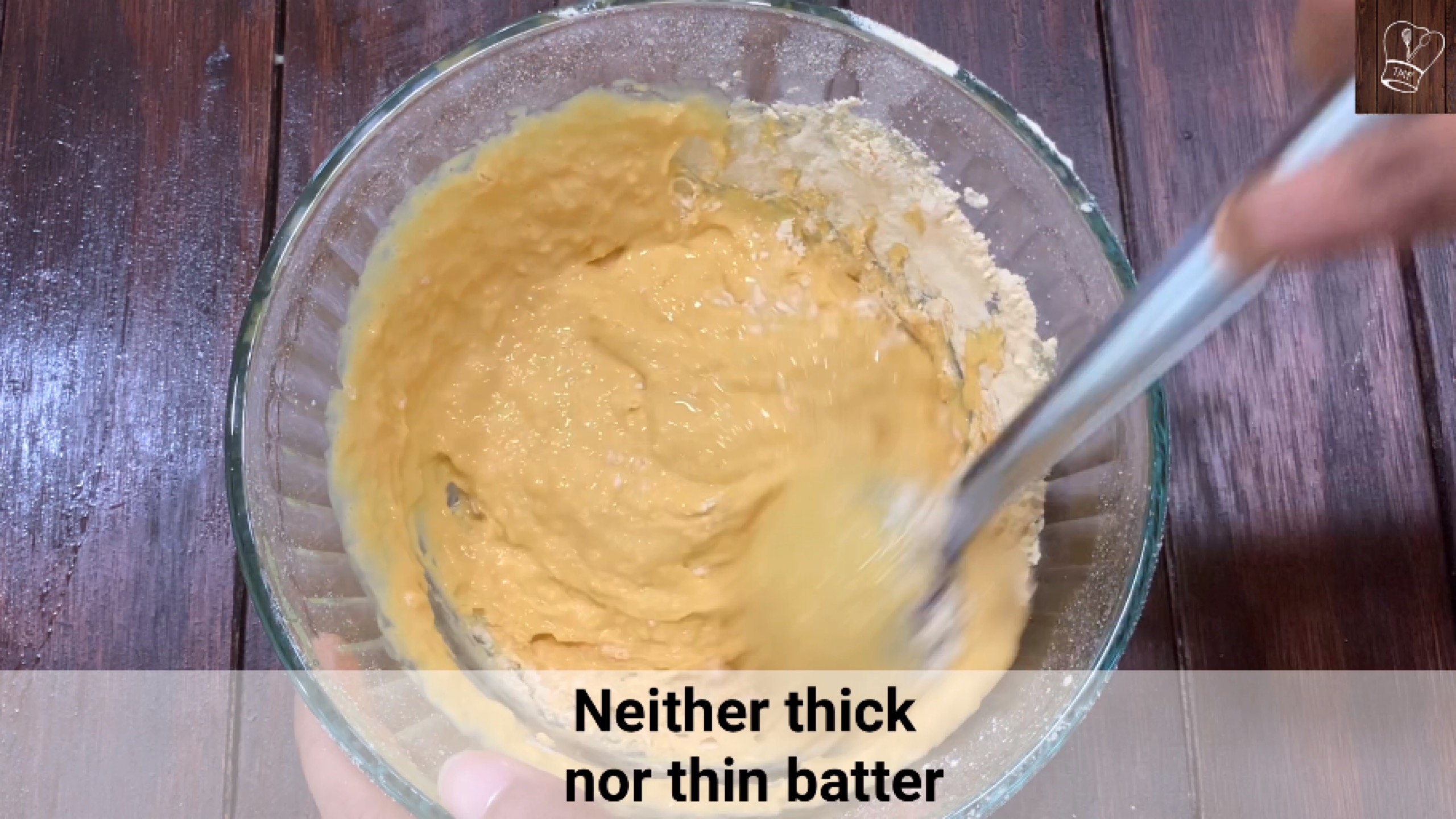 Check oil temperature
Drop little boondi in hot oil

Too hot oil - boondi turns dark (burn)

Not hot enough - sink to the bottom of the pan soon after dropping

Right Oil Temperature - boondi float
Check Batter consistency - boondi shape and texture
Take boondi ladle or any perforated ladle and add a ladle full of batter, tap the boondi ladle gently or lightly swirl the batter with a ladle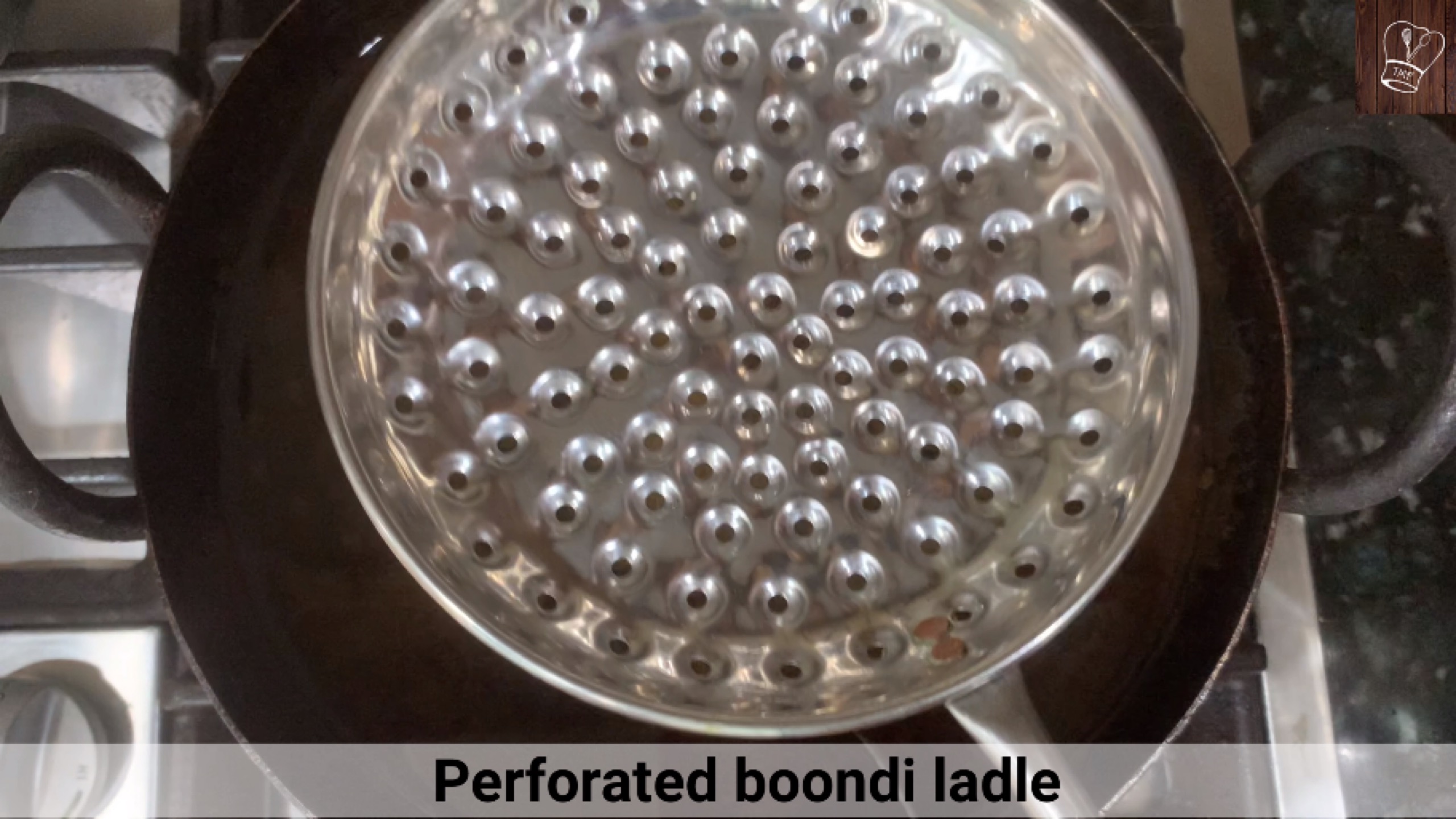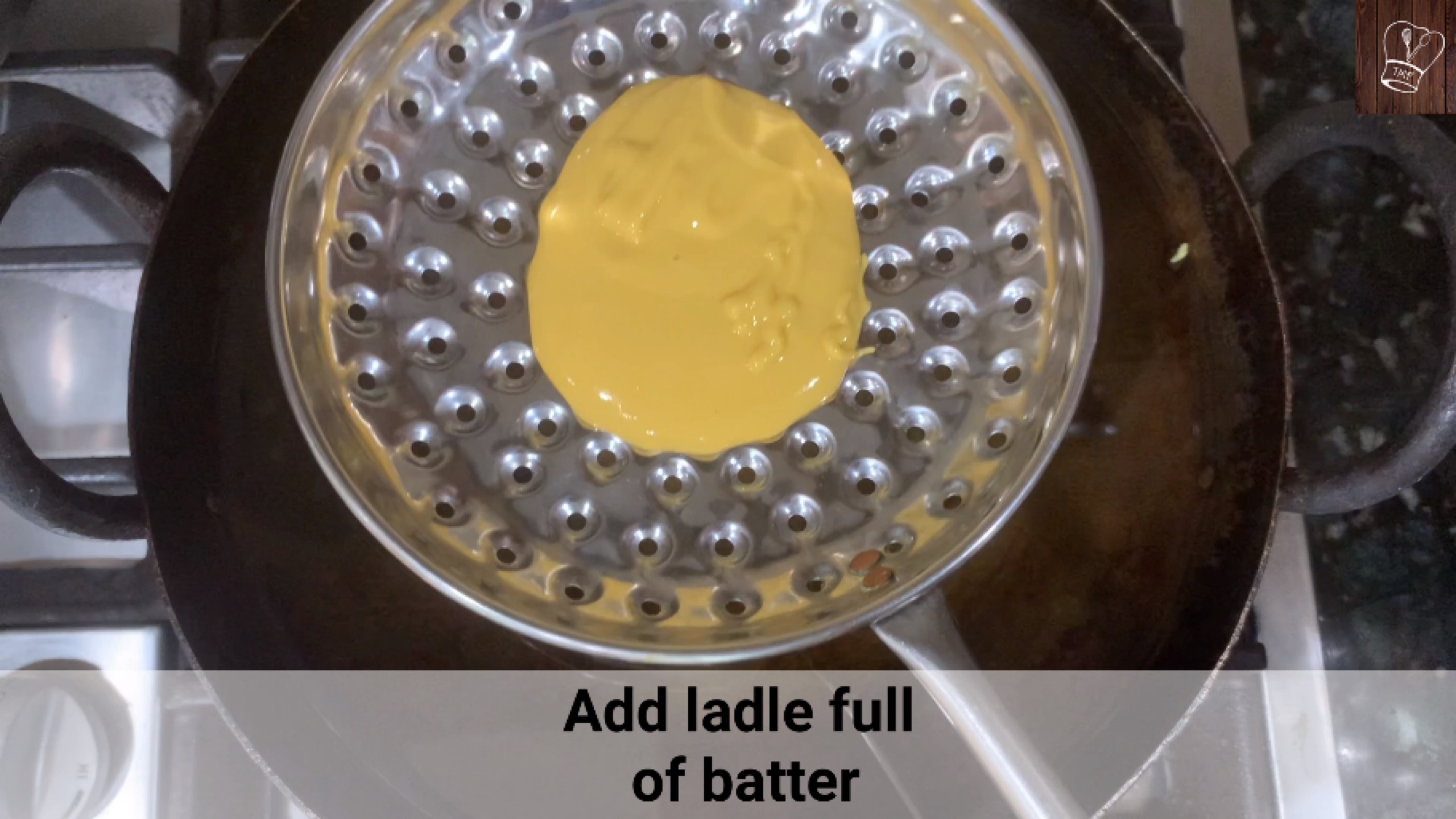 Tail attached boondhi - the batter is too thick, add little water, mix well and adjust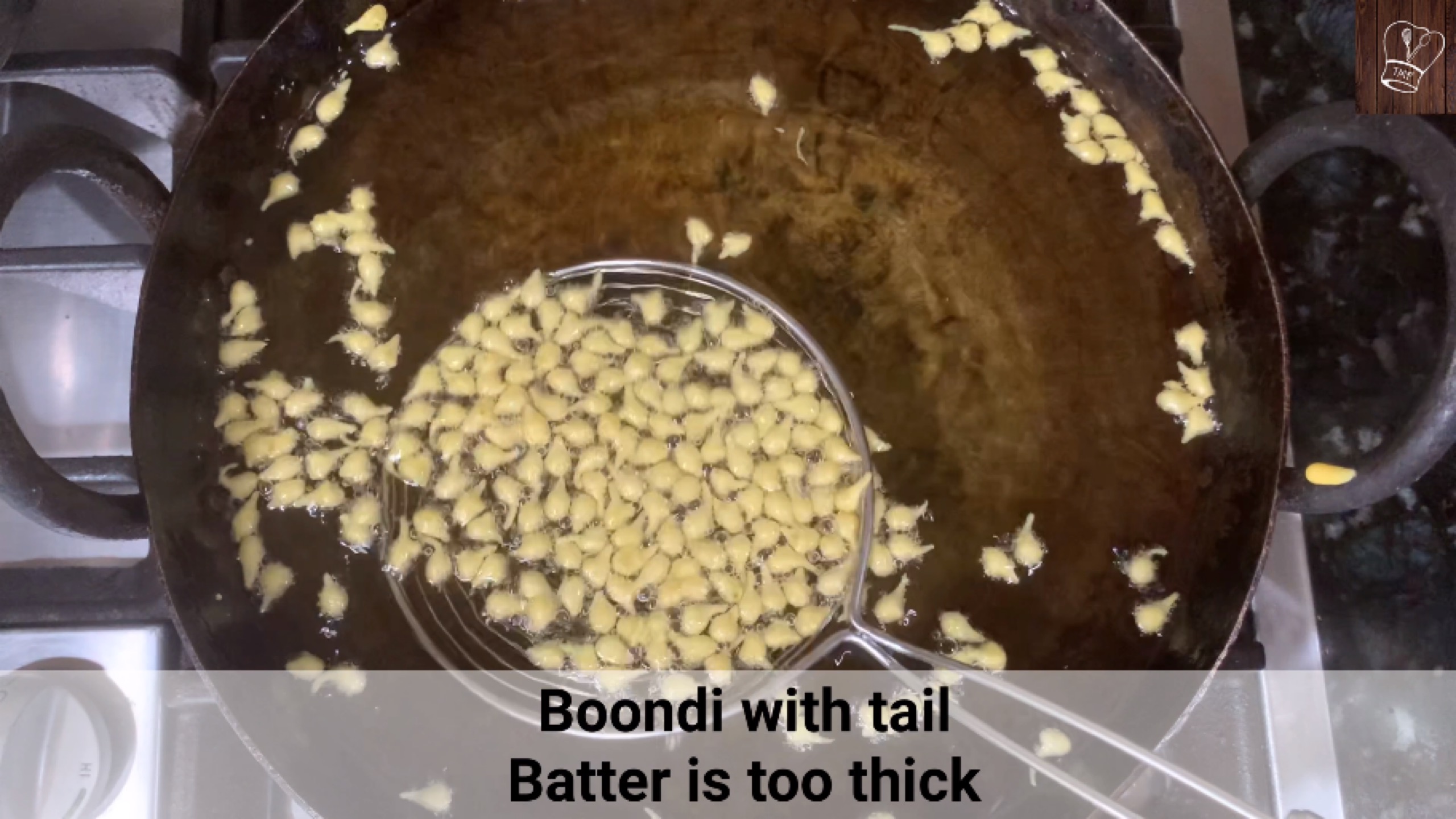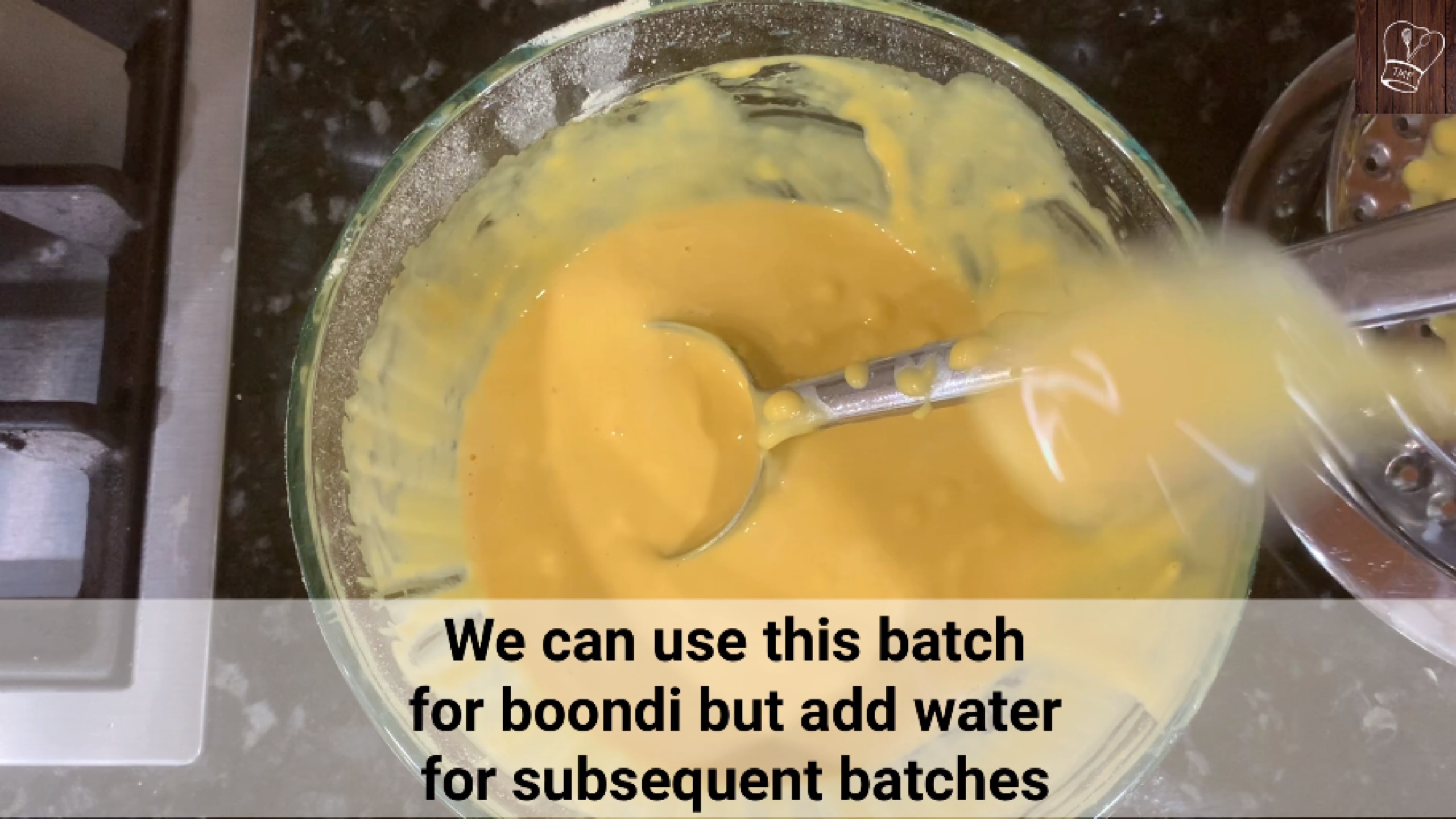 Too crisp boondi - the batter is watery (too thin) add extra besan and mix well

Round boondi - the batter is the correct consistency. Need not be perfectly round but firm sphere-like balls fried little soft on the inside - Right Boondi Shape & Texture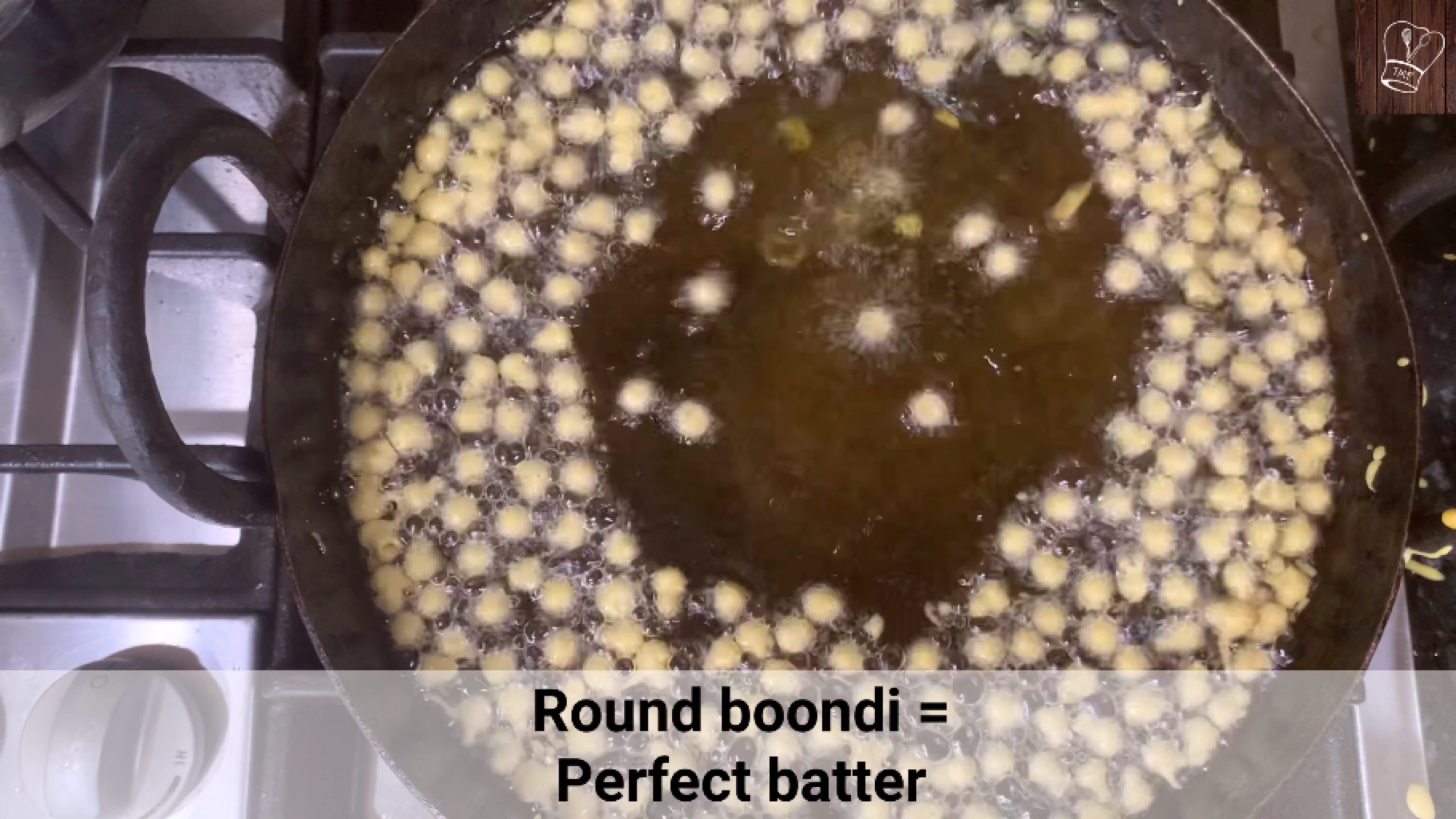 Fry boondi
Always keep the boondi ladle or any perforated ladle a few inches away from the pan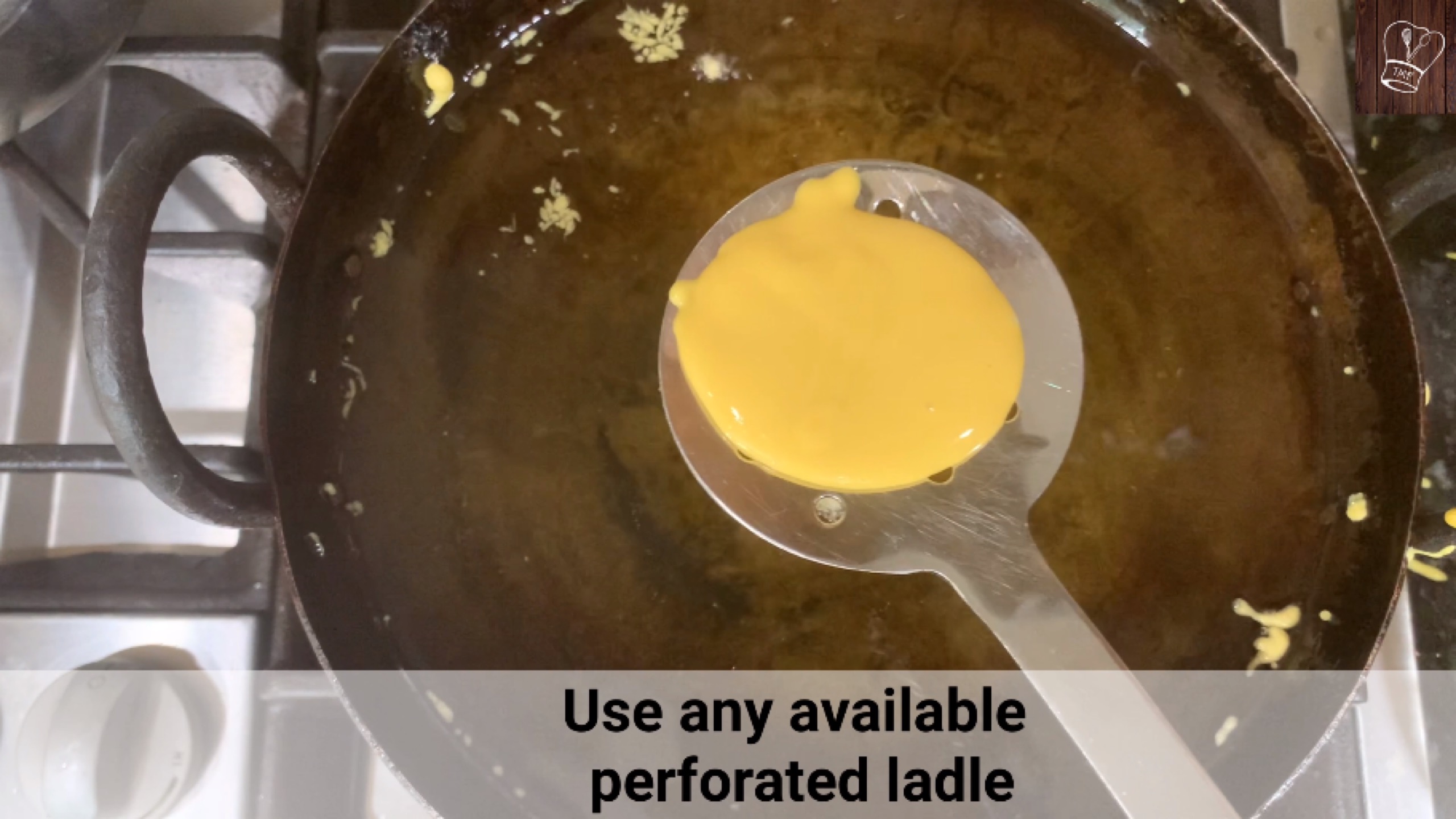 Tap the boondi ladle with another ladle or swirl the batter with another ladle(avoid hard press) and prepare boondi in batches
Fry on medium flame. Boondi cooks fast (less than a minute). When Vigorous bubble subsides remove the boondi from the oil and keep them in an oil filter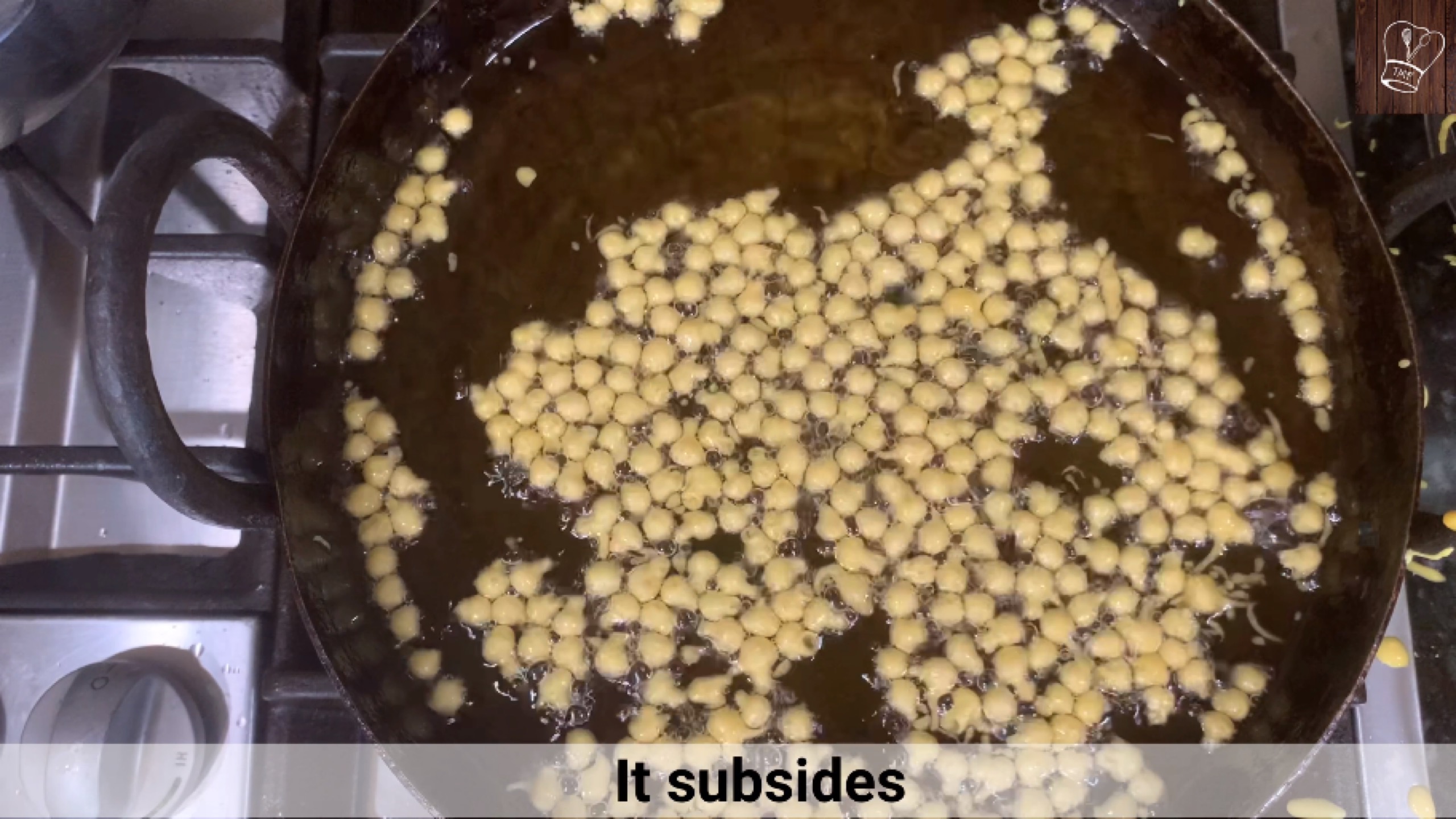 Always fry boondi in batches and do not overcrowd.

Check oil temperature between batches and fry the entire batter, keep boondi in the oil filter for some time then transfer to a wide mixing bowl

Fry cashews and raisins for laddu
Heat ghee on medium flame, when ghee turns hot add the broken cashews and fry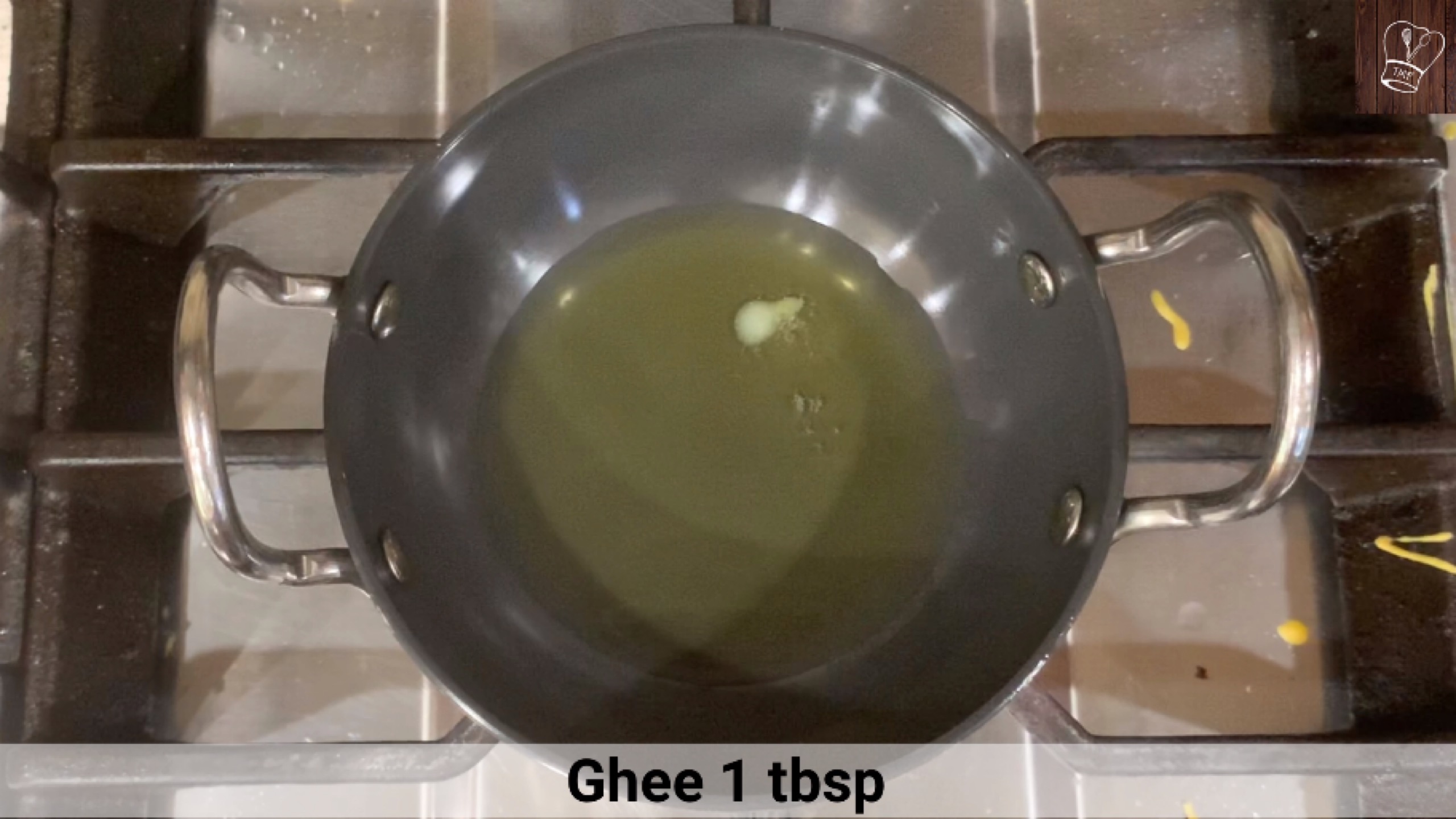 When it turns brown add

raisins and saute till they both turn golden brown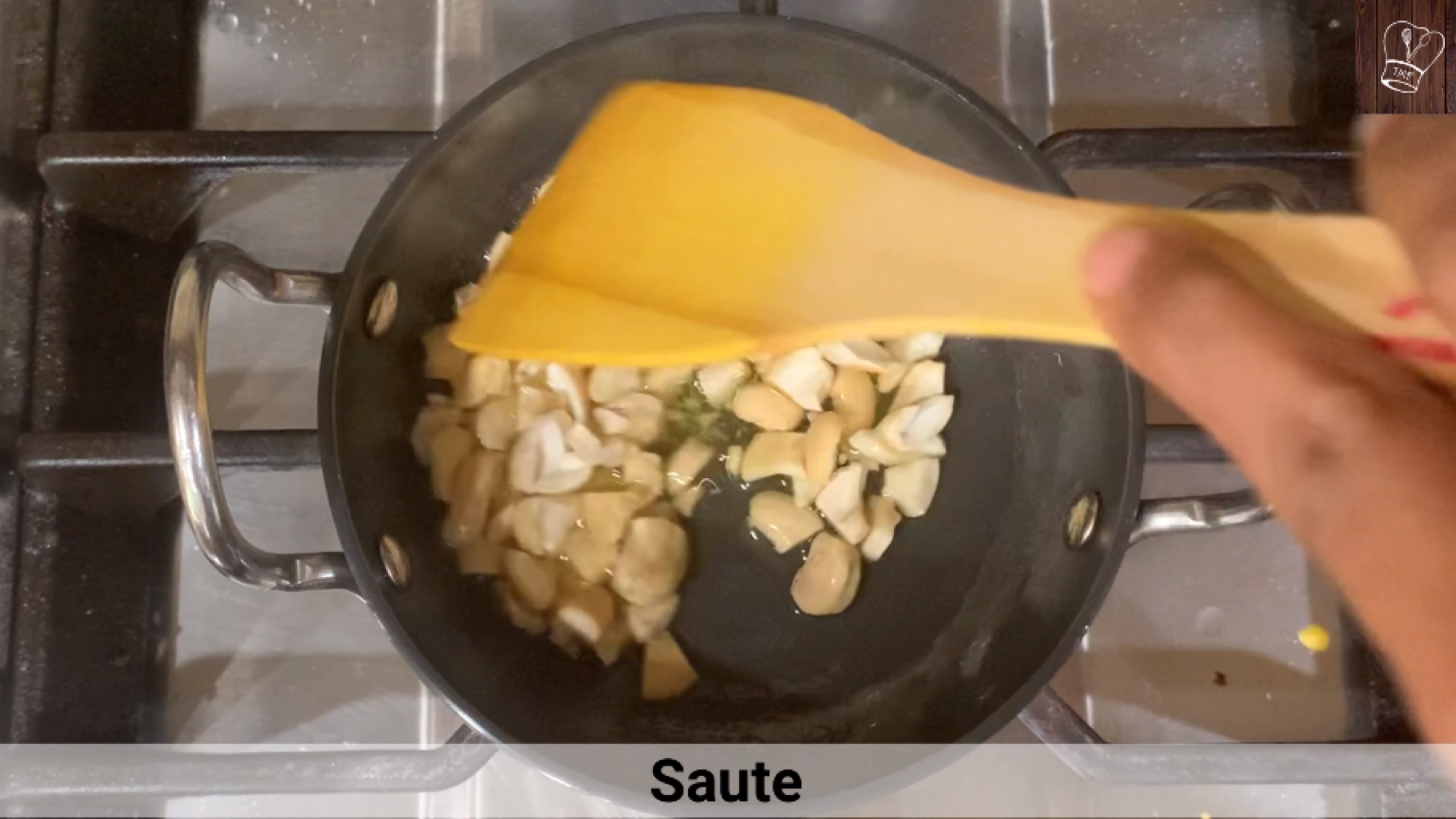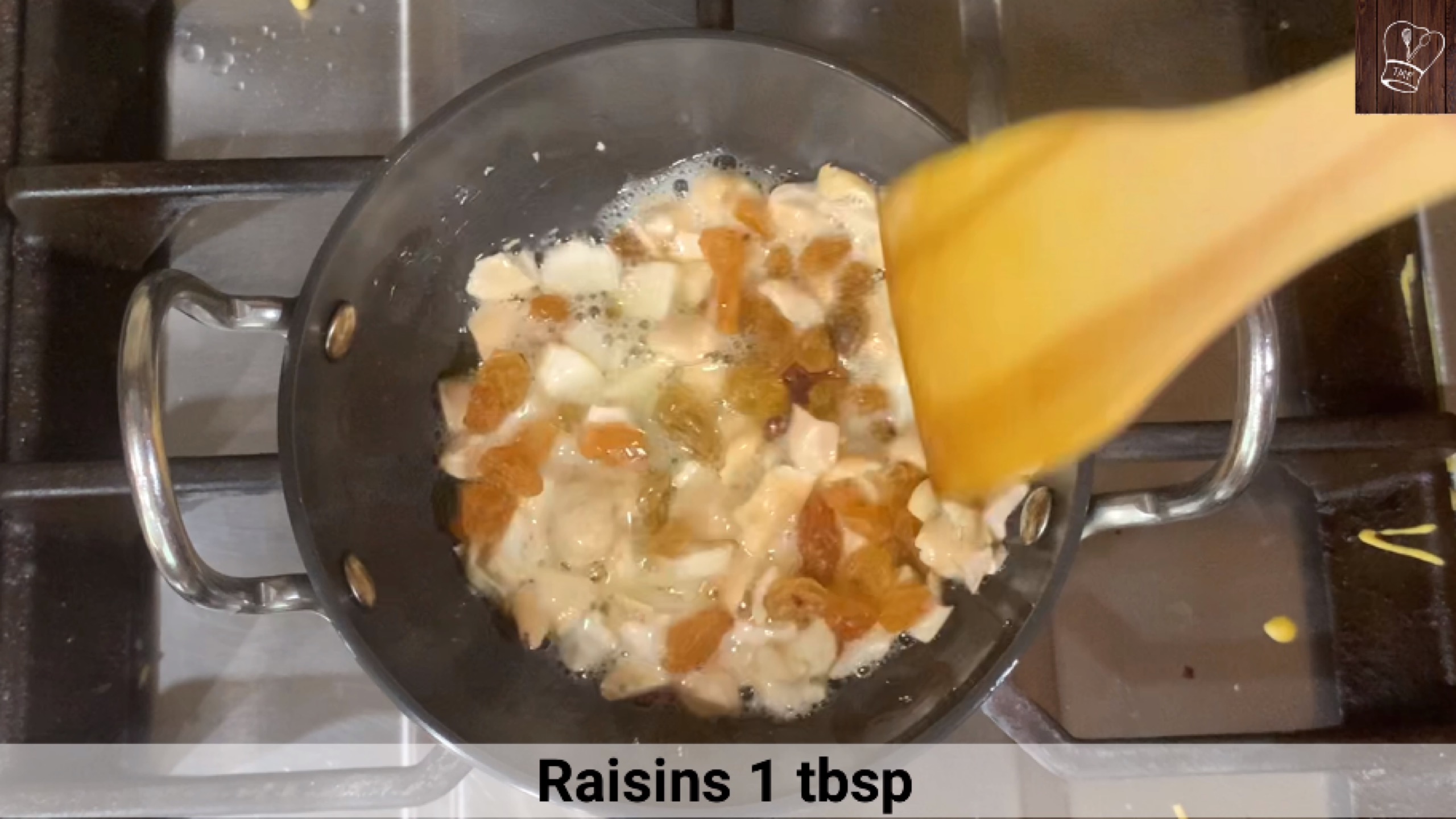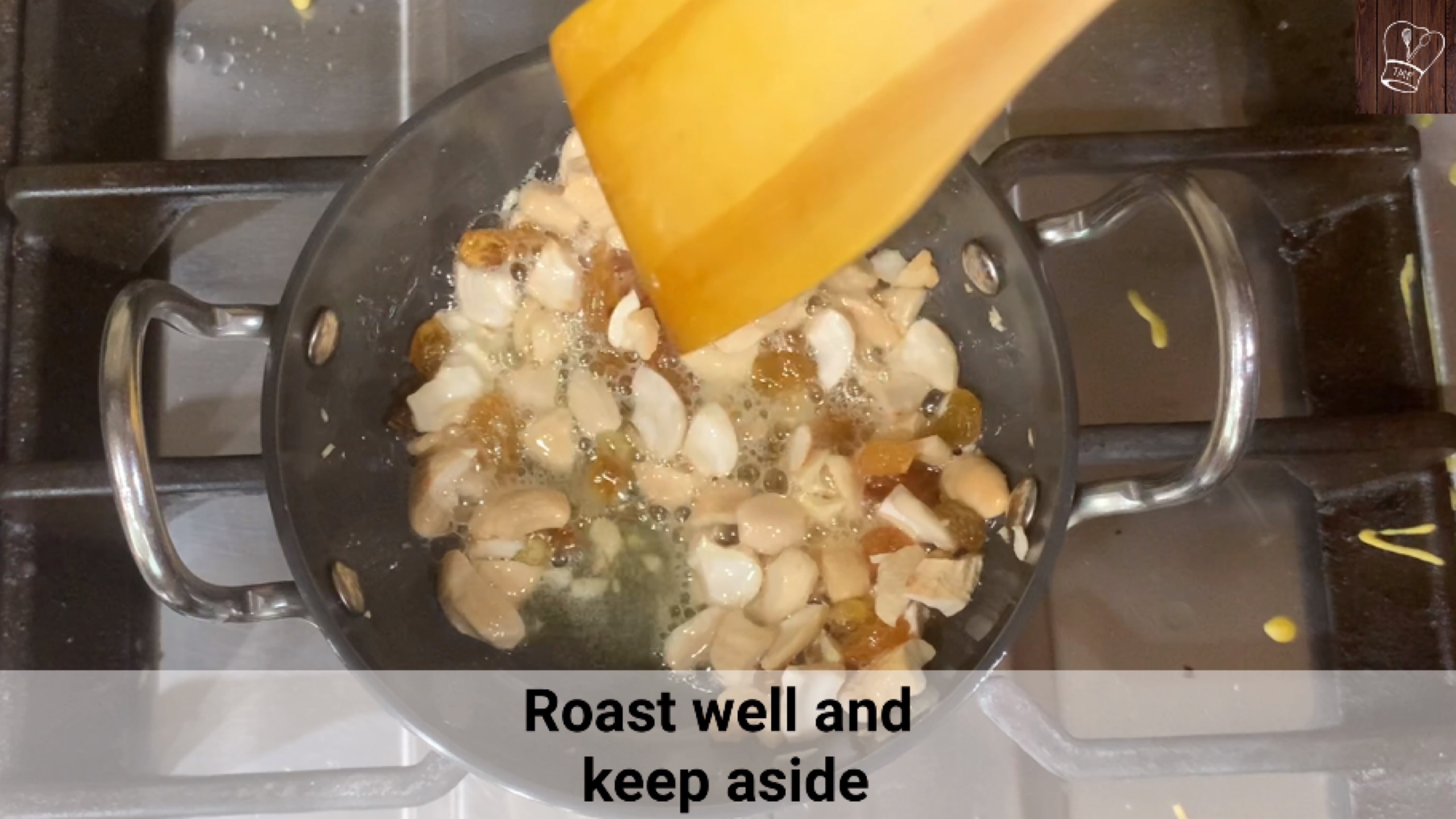 Turn off the stove and keep aside
Sugar Syrup for laddu
In a separate wide pan, add hot water and turn on the stove in medium flame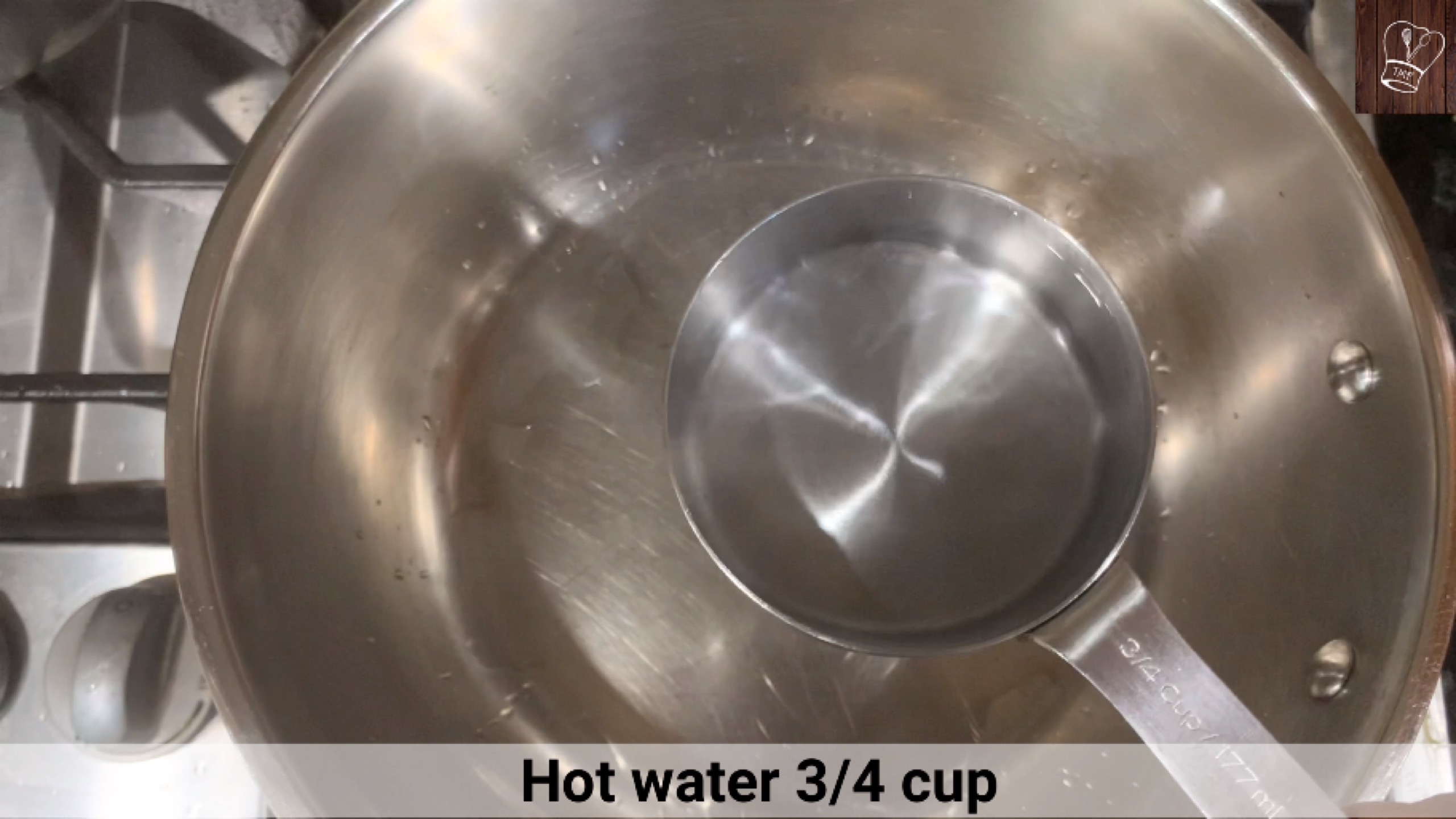 When water turns frothy boil add sugar, saffron, cardamom powder, and turmeric powder; mix well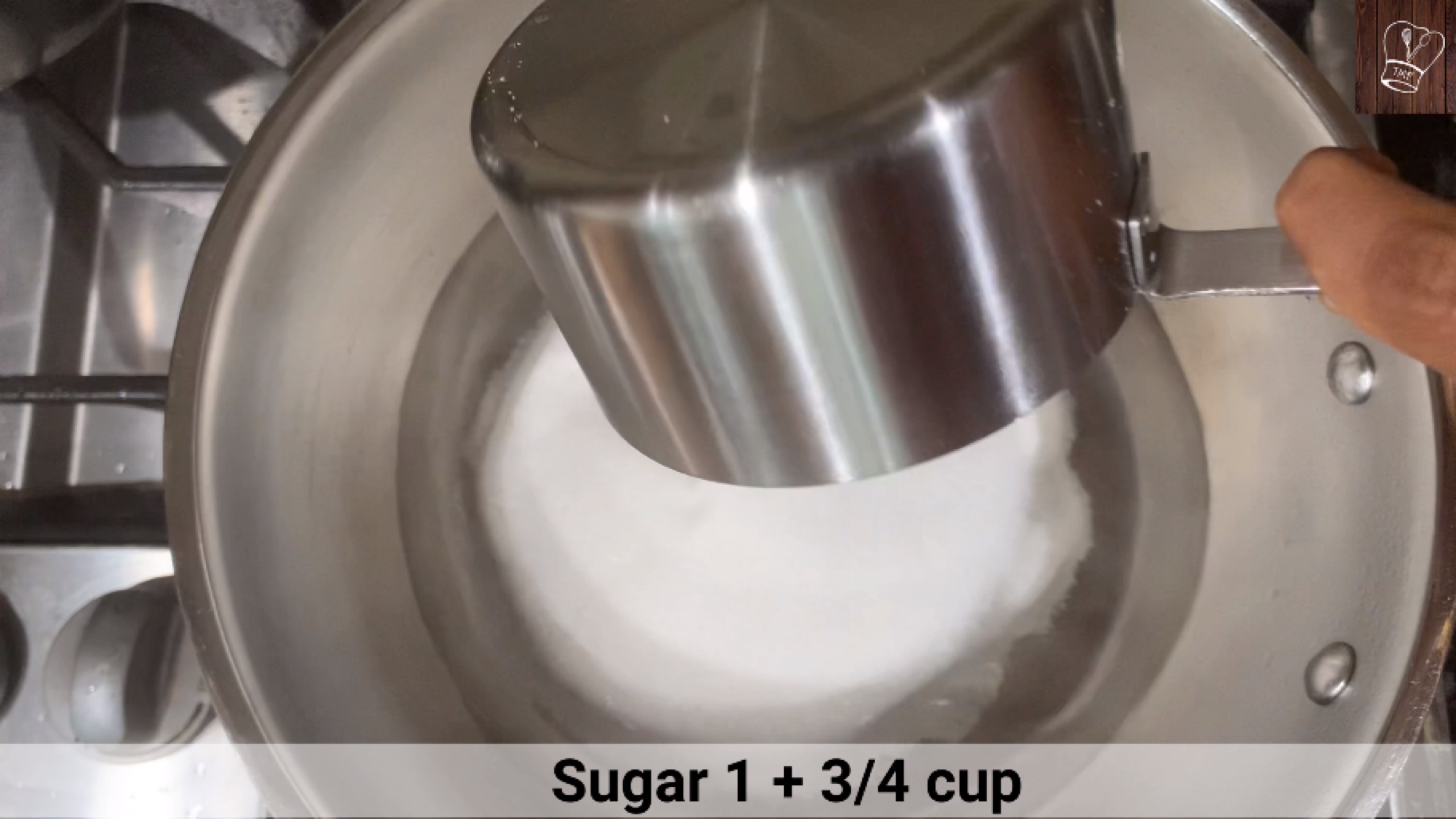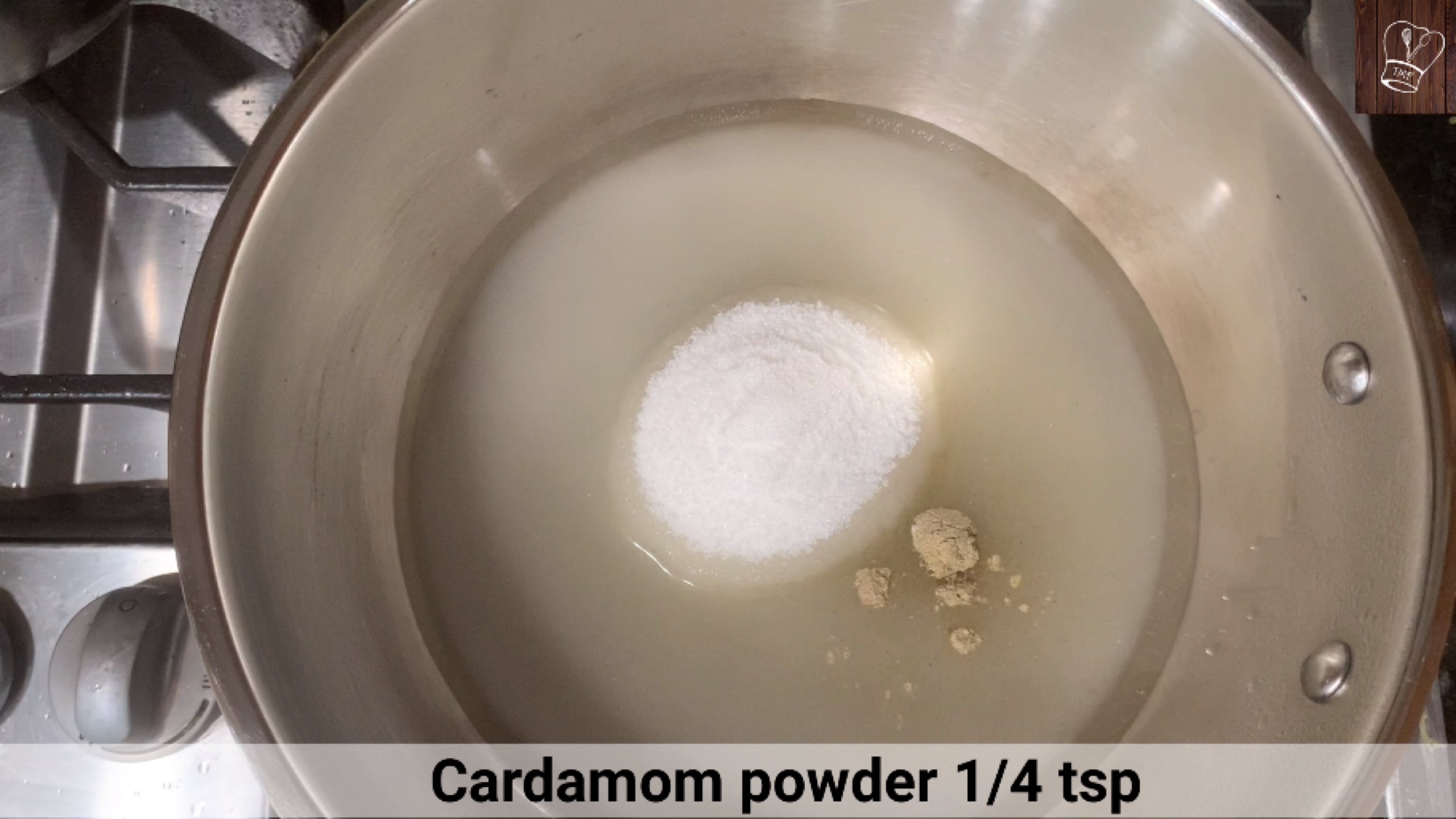 Bring it to boil takes around 5 mins for vigorous boil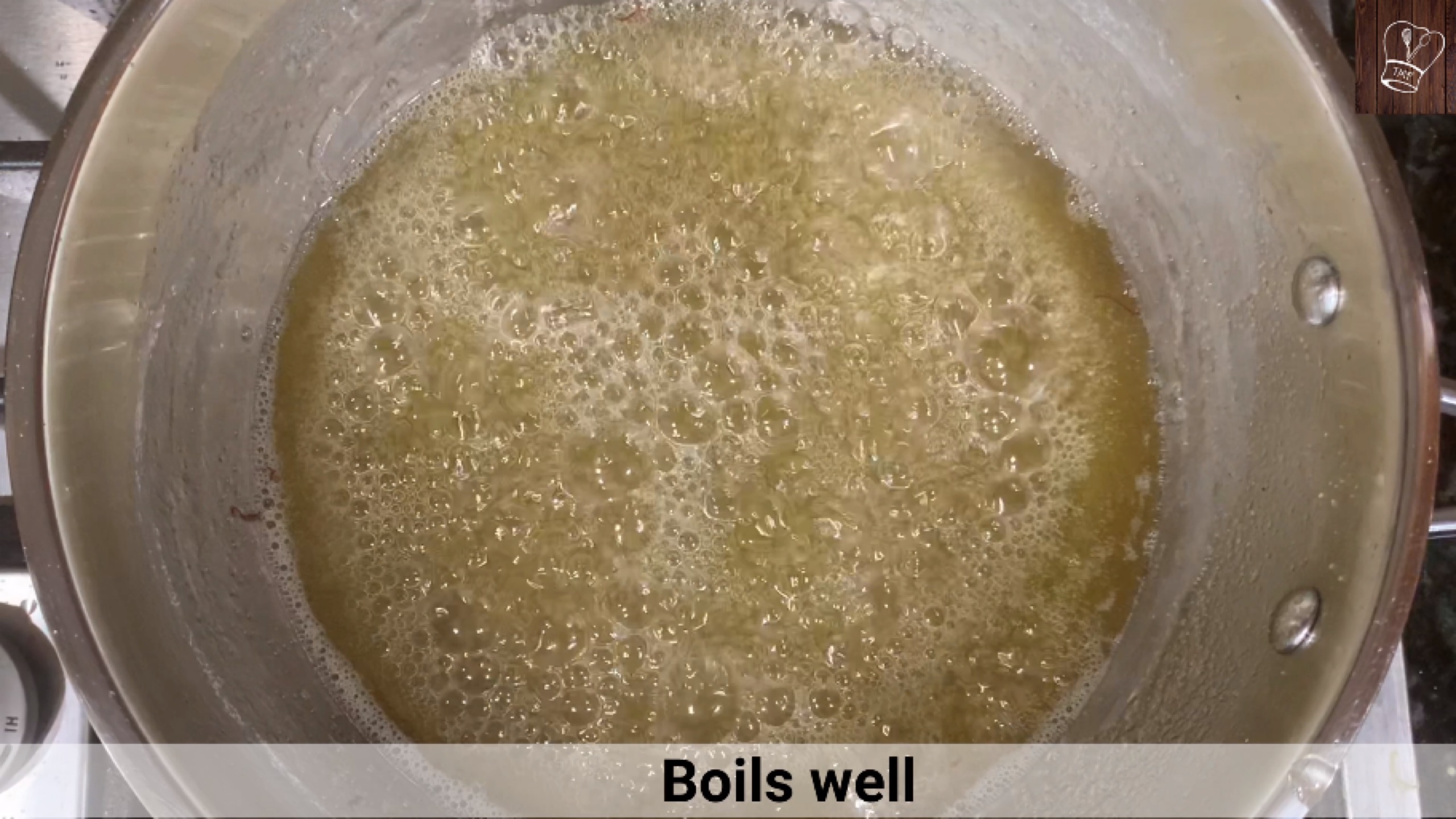 Sample a little of the sugar syrup in between your thumb and index finger and keeping stretching to check if it forms a thread-like string
Soft and juicy laddu -
Half string consistency
Initially, you will get half-string consistency.

Refer pic | video. Little sugar syrup in between your thumb and index finger and stretch- you will get a string but it will break immediately if you try to stretch further it will break. (this stage usually comes around 5-6 minutes). If you are a beginner making laddu for the first time stop at this stage. laddu tastes resemble north Indian laddu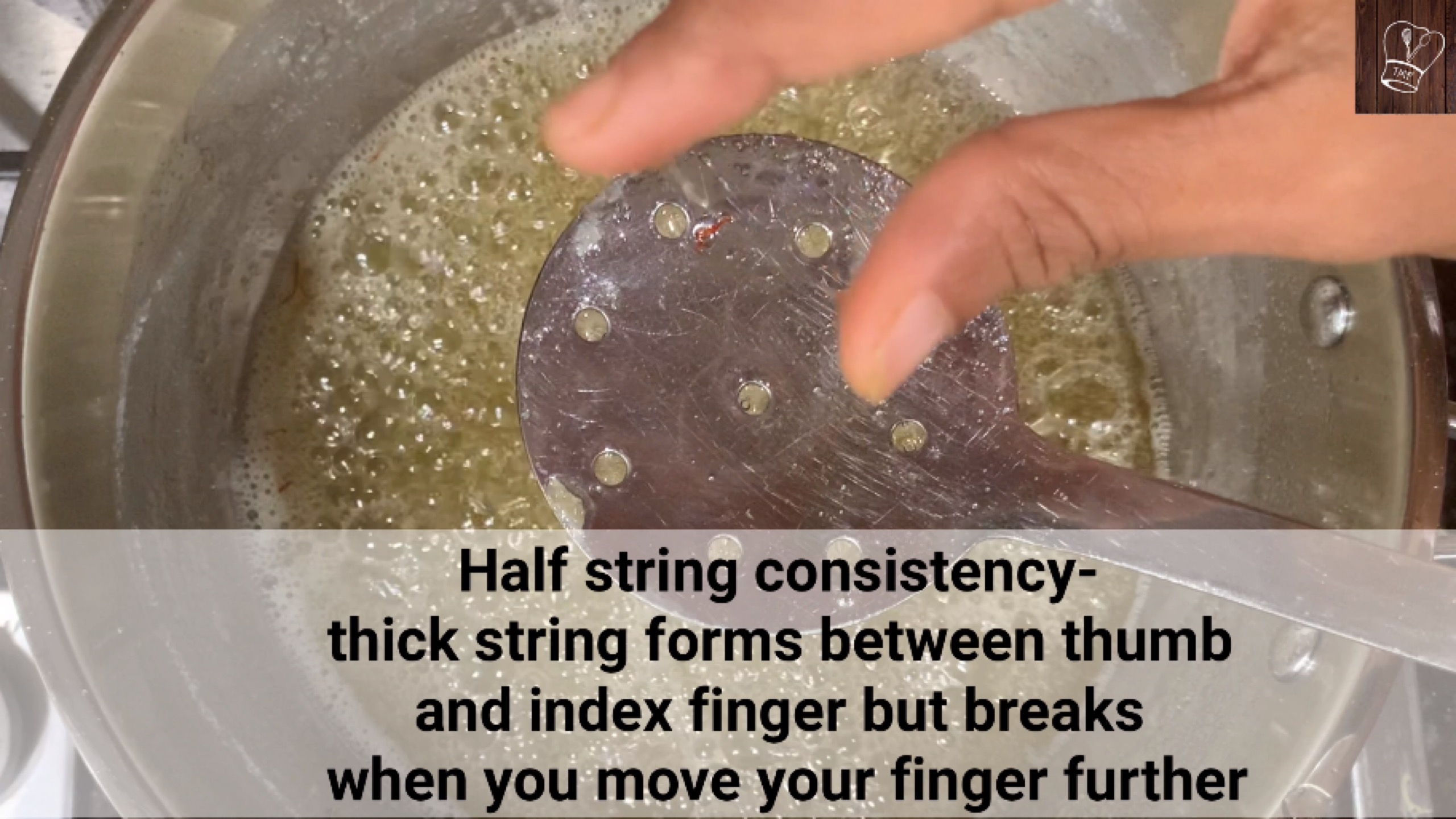 Soft but firm laddu - Single Thread Consistency
Little sugar syrup in between your thumb and index finger and stretch- you will get a string and if you try to stretch further it will turn into a thin string. This consistency also yields soft laddu but firm compared to half string consistency. Sweet stall style laddu

Double Thread Consistency - traditional

South Indian Style Laddus | temple prasadam
Little sugar syrup in between your thumb and index finger and stretch- you will get two strings. It happens in 2-3 mins after single string consistency. Keep monitoring. Double strong consistency yields firmer laddu with dry a feel but still packed with a soft feel on the inside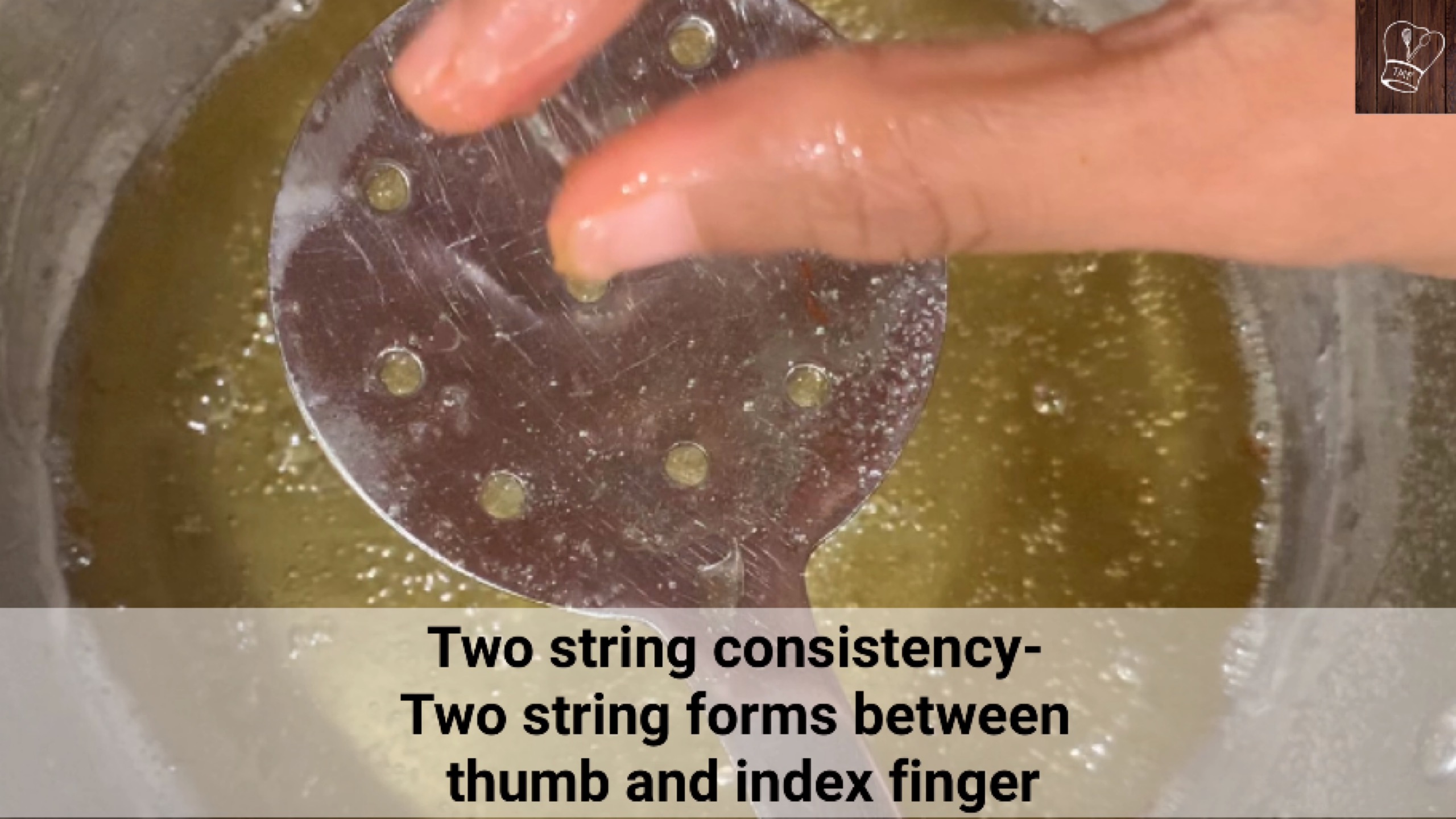 Soaking the boondi in sugar syrup
Once it reaches the desired stage, immediately switch off the flame and pour this sugar syrup over the boondi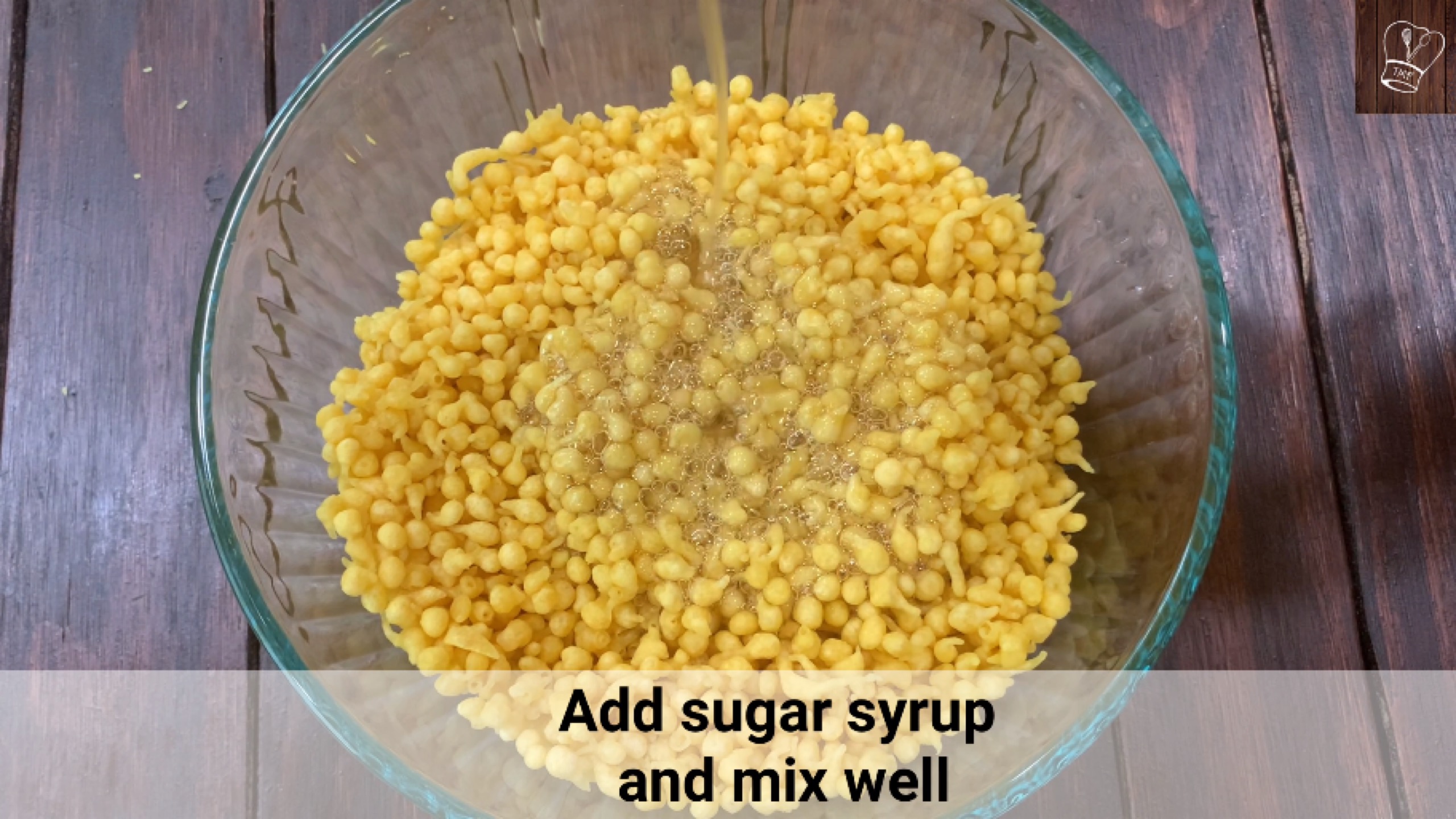 Furthermore, add roasted cashews and raisins, mix well with a ladle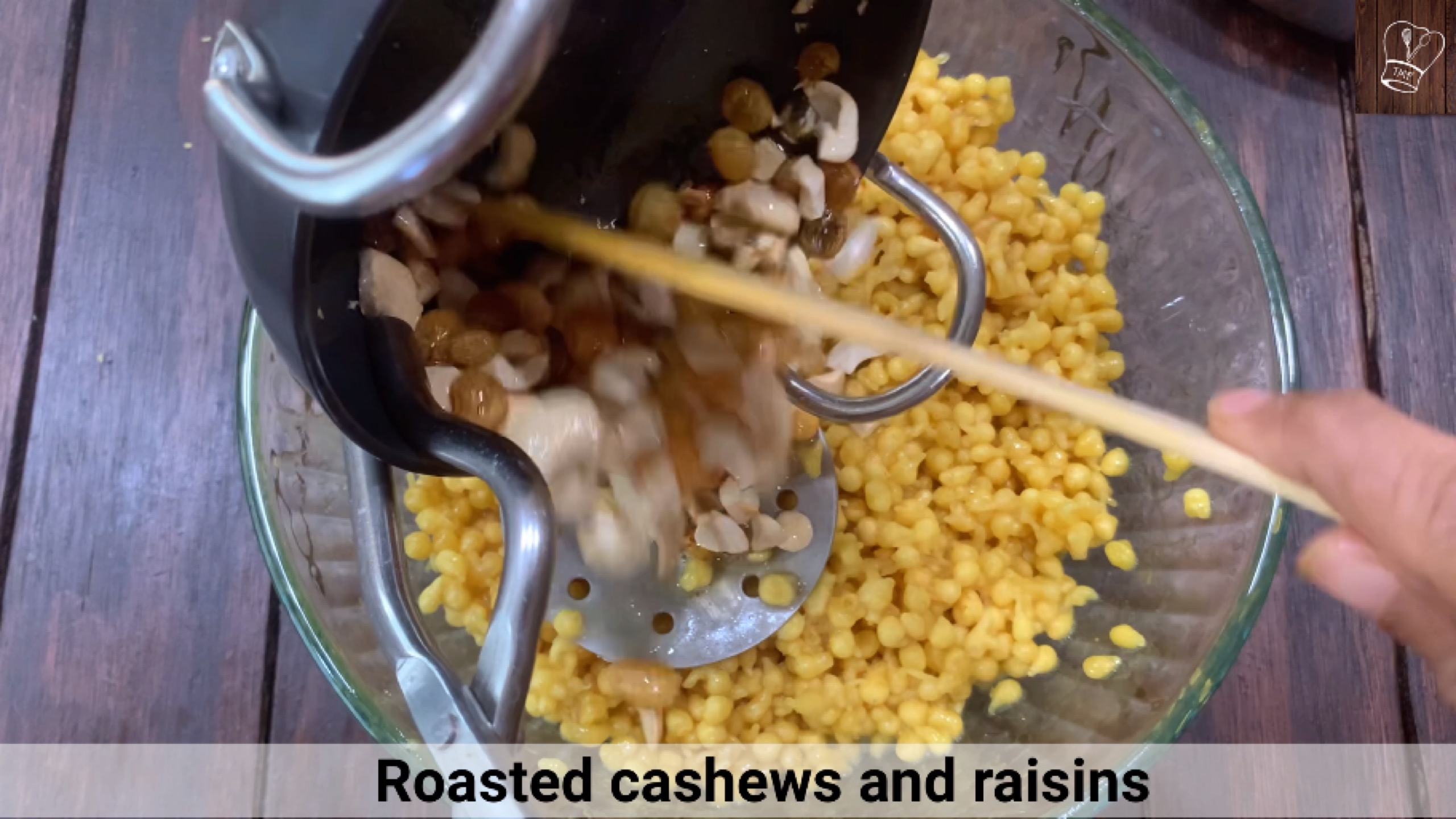 Finally, add edible camphor and mix well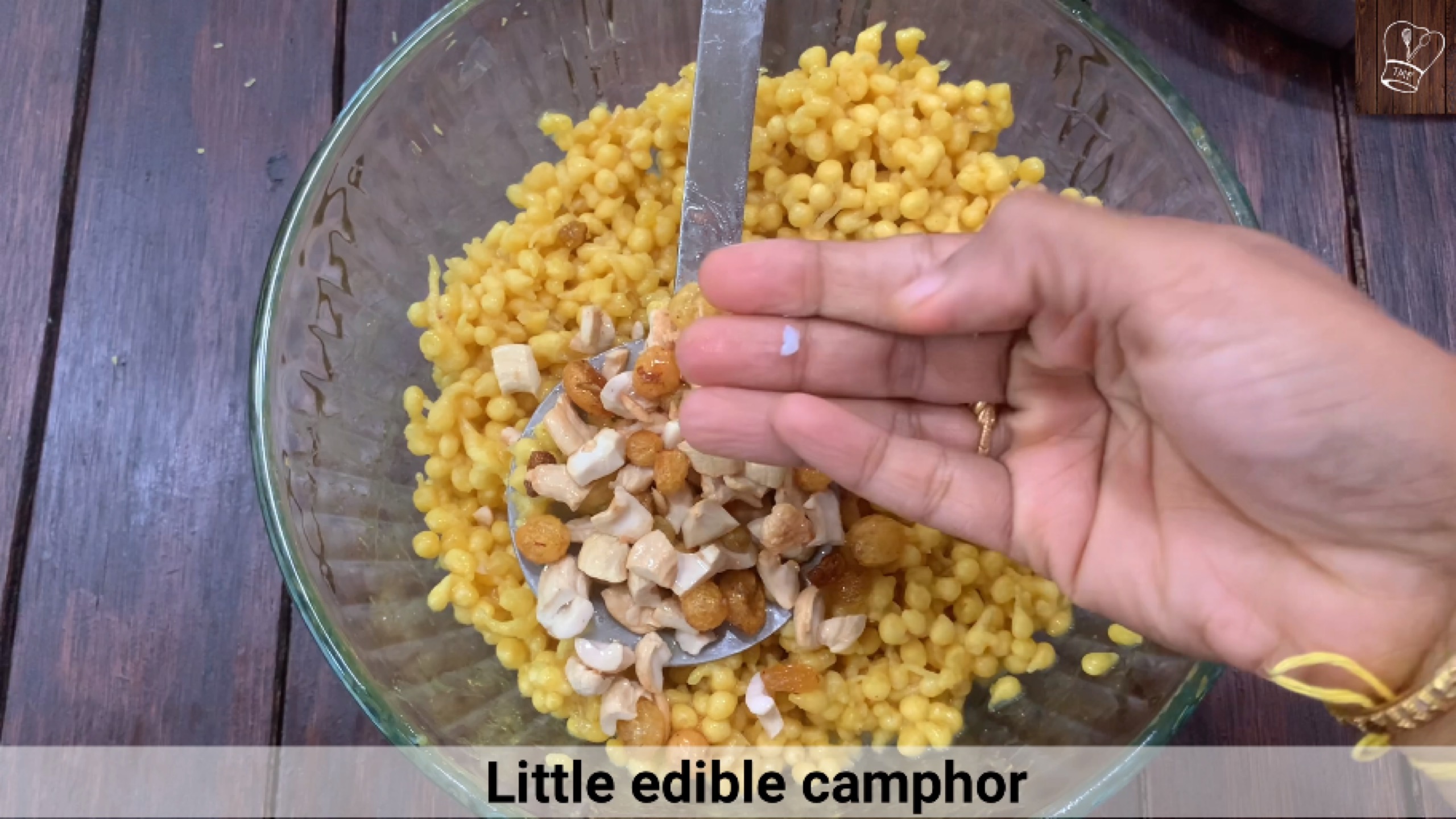 When to roll and shape laddu
Grease your hands with ghee and roll laddu
Double thread sugar syrup - Boondi soak soon in sugar syrup(in few minutes). crystalize at a faster pace so start shaping the laddu soon. Always shape laddus when it is warm enough to touch. Do not rest them too long as it will be hard to shape them and crystallize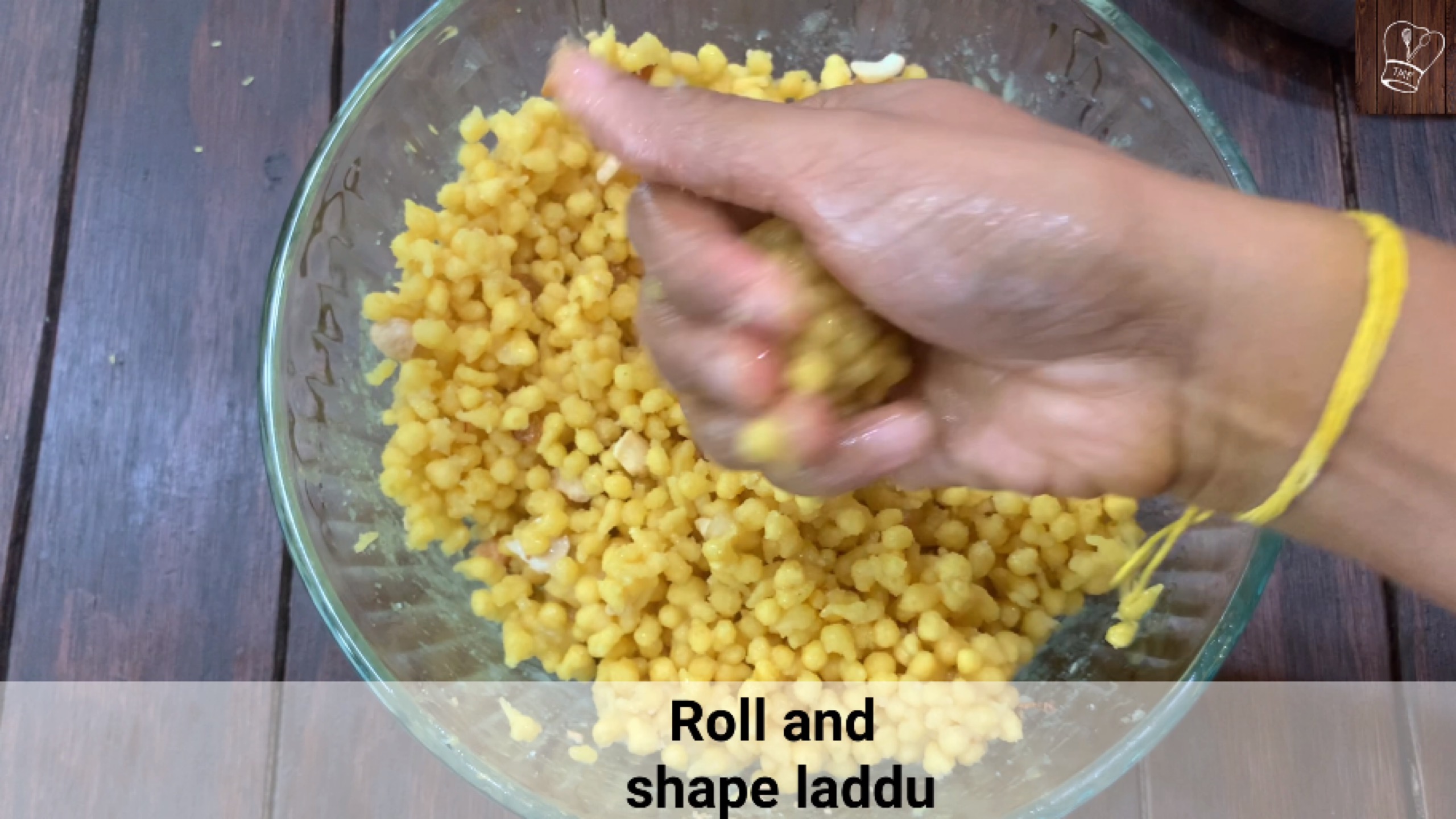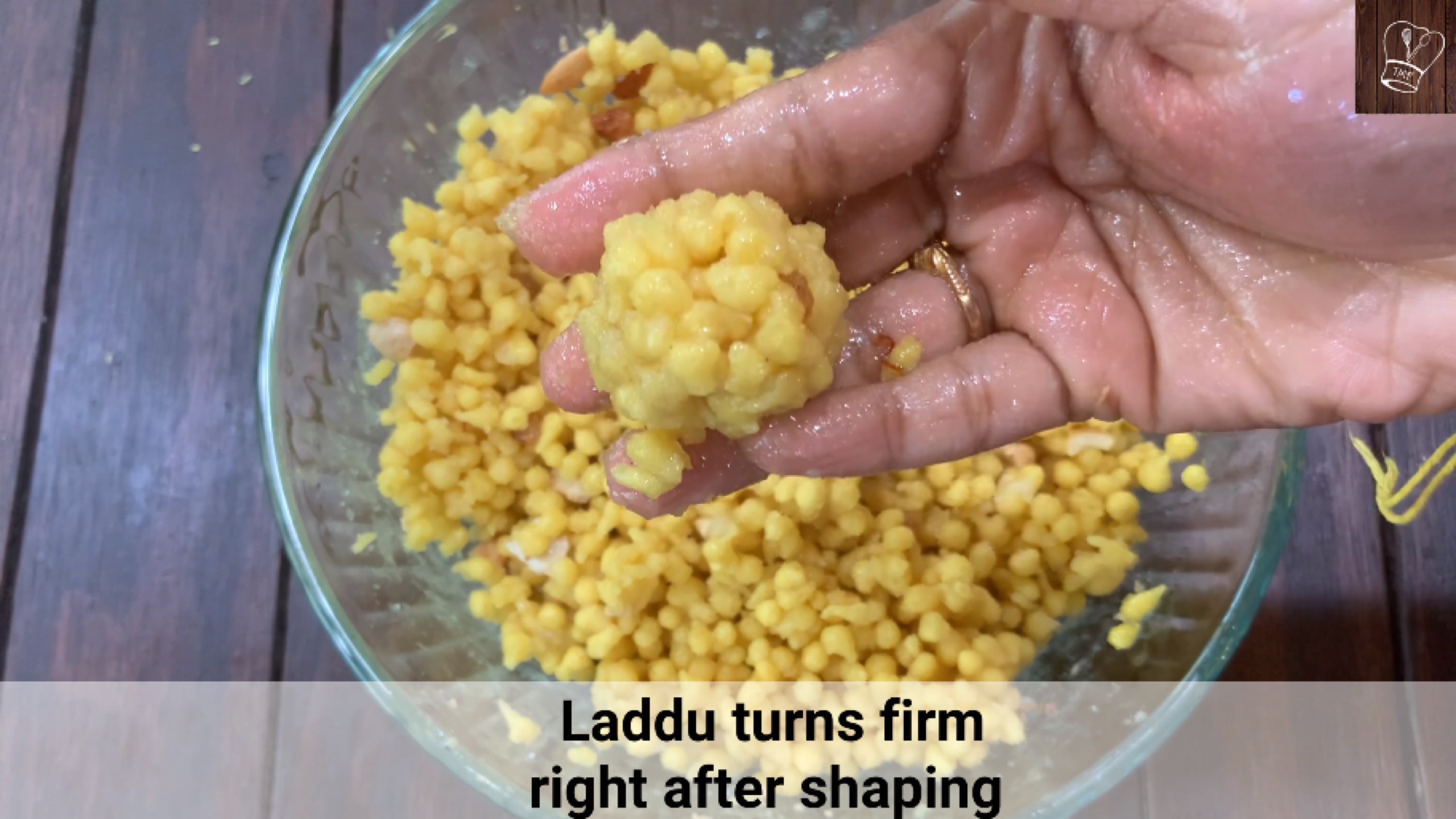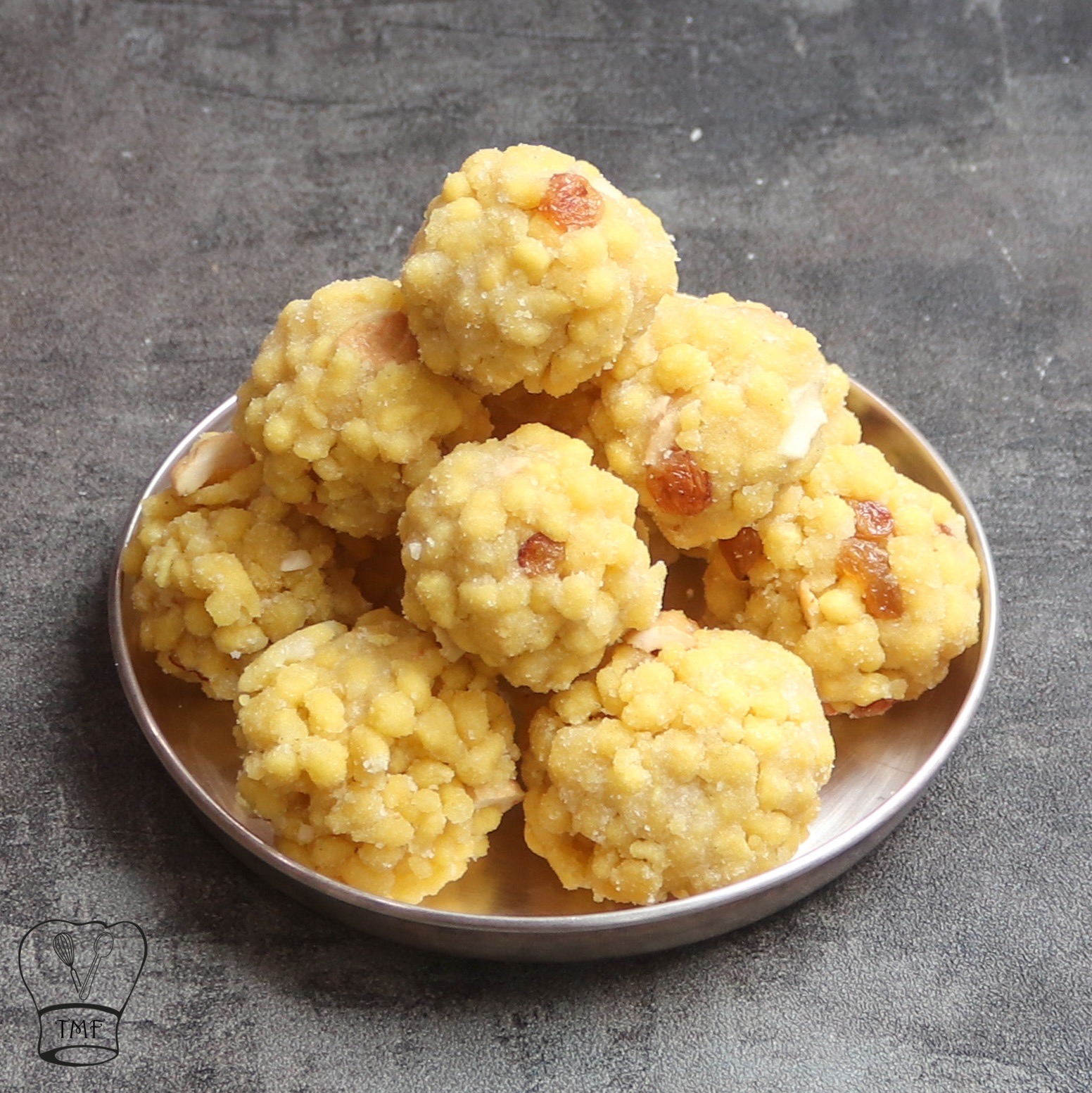 Single thread sugar syrup - Boondi soak slowly in sugar syrup and crystalize at a slower pace. Mix well and let the boondhi absorbs the sugar syrup then roll and shape laddu. Laddu might look soft but it turns firms overtime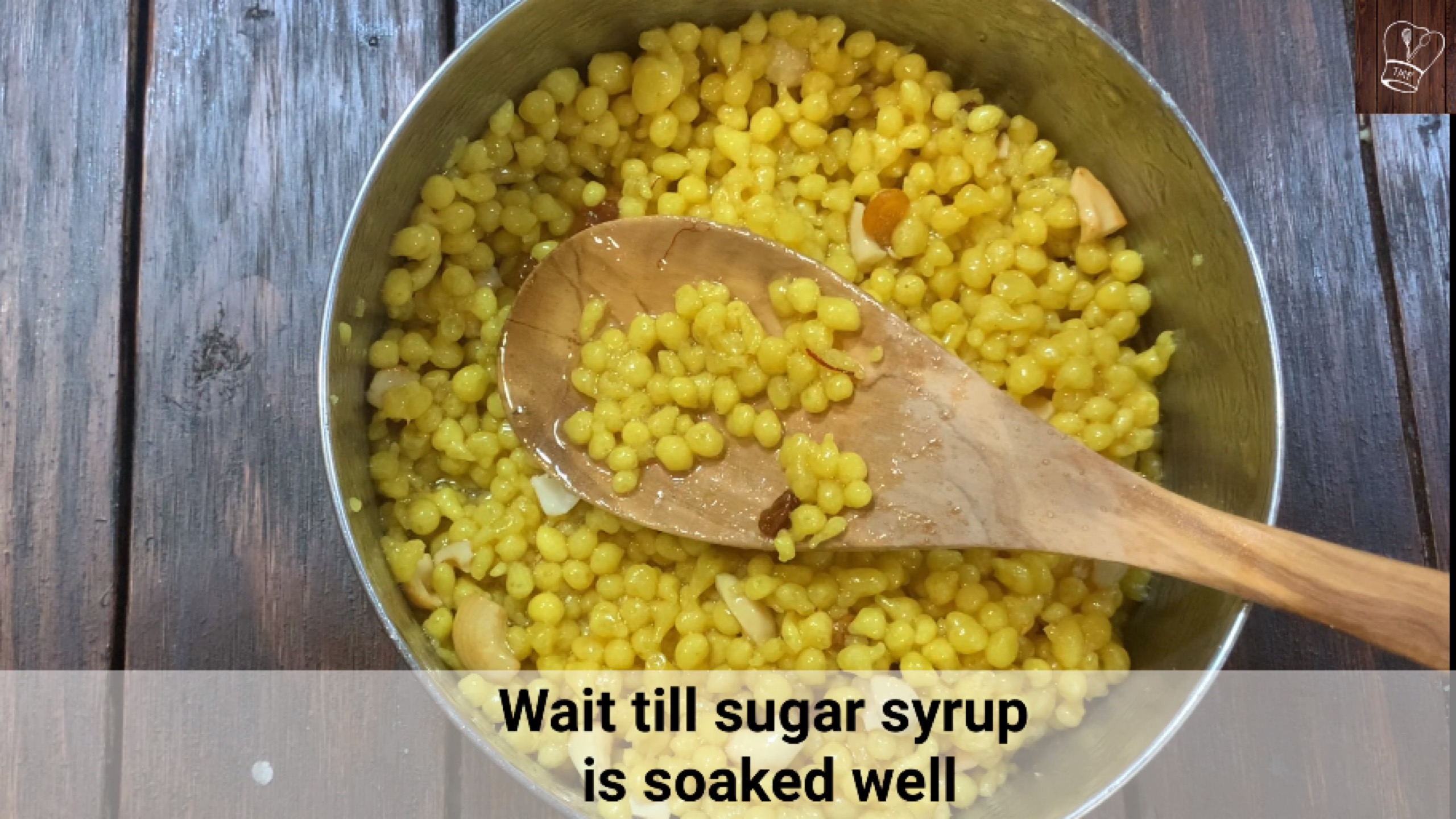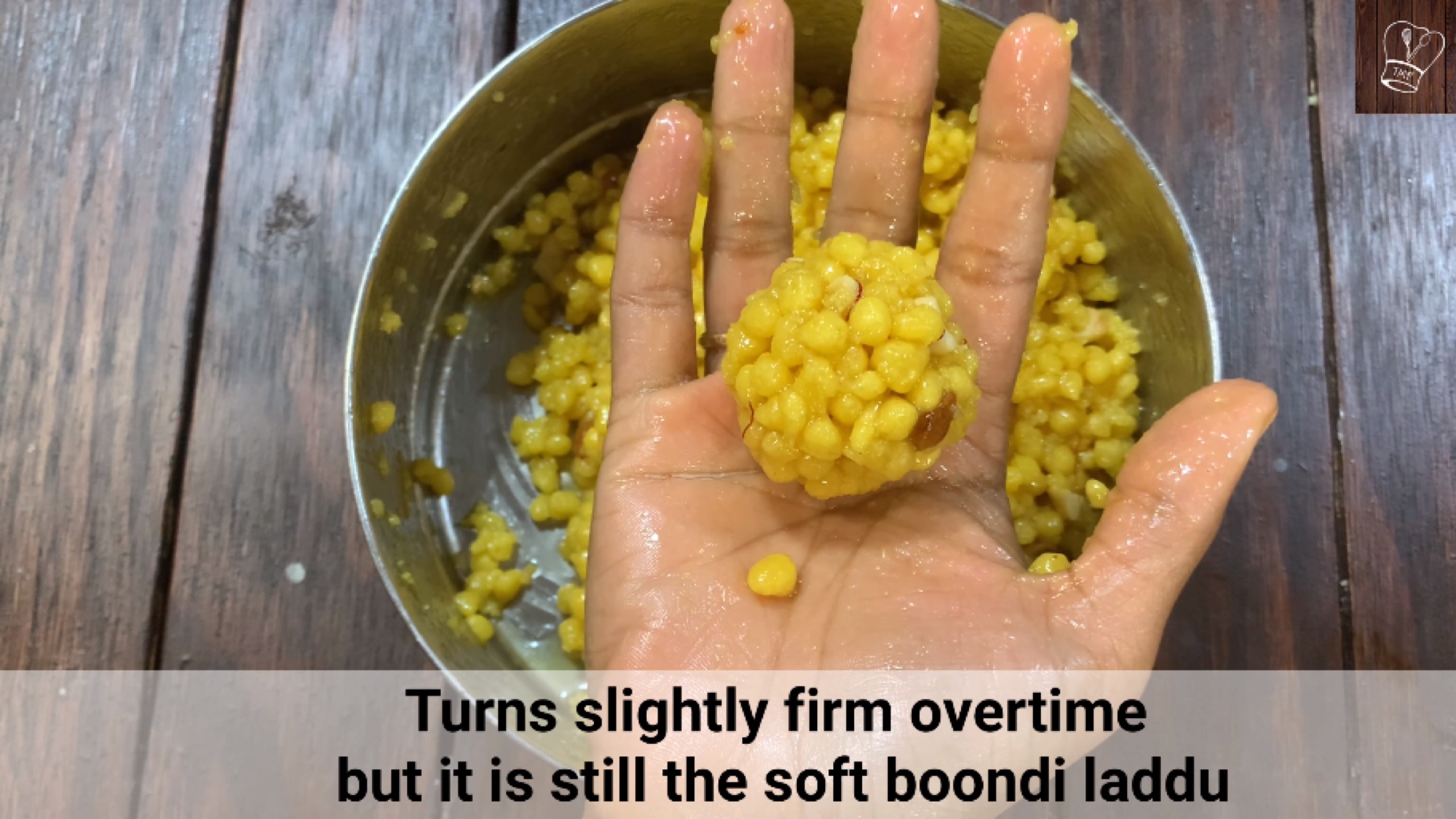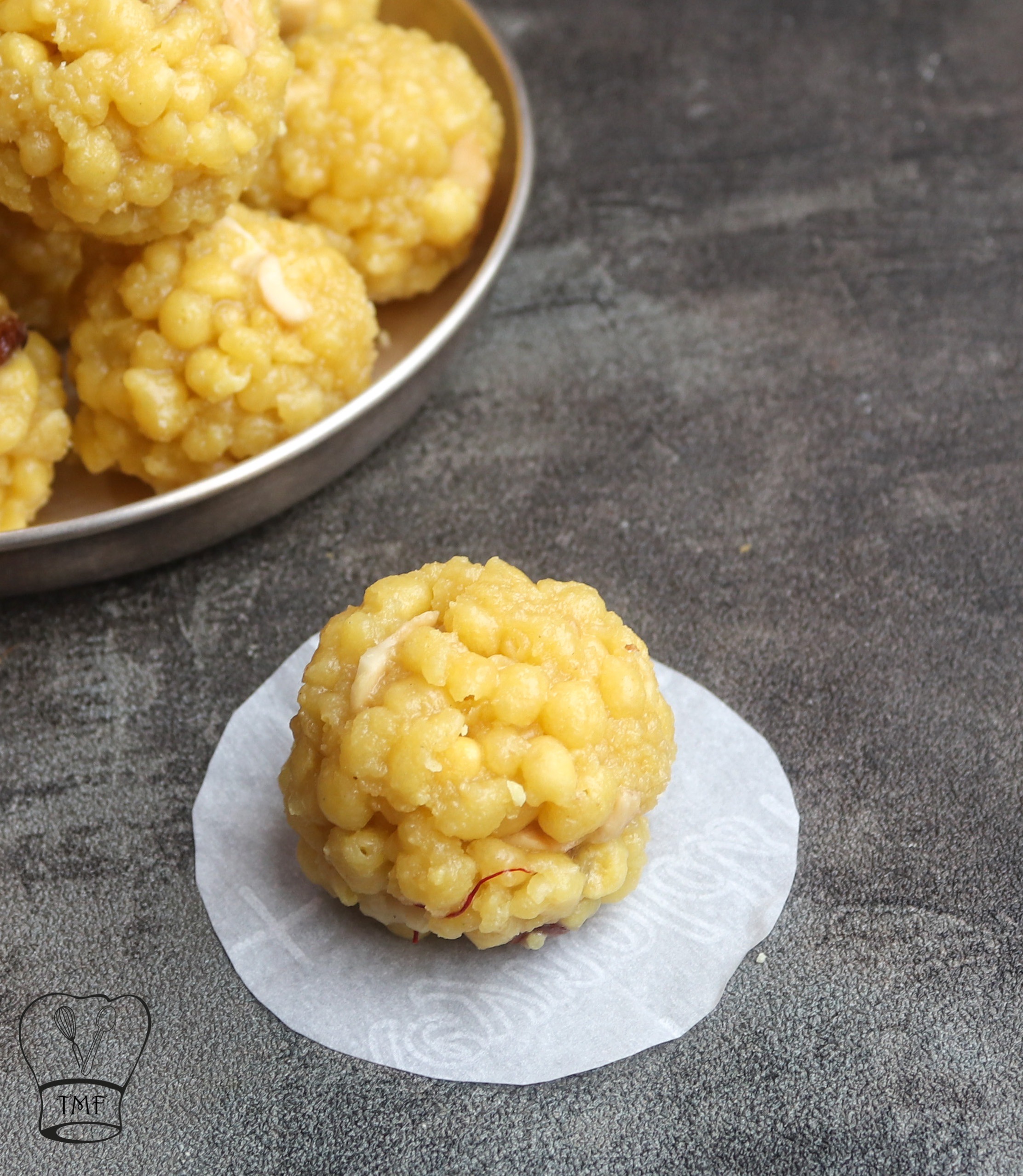 Half-string sugar syrup - Boondi soak very slow in sugar syrup and crystalize at a slower pace compared to single-thread consistency. Mix well and let the boondhi absorbs the sugar syrup then roll and shape laddu