Boondi raita, boondi ka raita, boondhi raita recipe, how to make yogurt dip, raita boondi, crunchy and delicious boondhi raita, easy raita recipe, restaurant-style boondi raita, Punjabi boondi raita, yogurt dip, boondi Raitha, dahi boondi, boondi pachadi, spiced yogurt raita, raita boondi, Indian restaurant boondi ka raita, easy boondhi raita, boondi yogurt, boondhi yogurt, Punjabi boondi ka raita recipe with step-by-step pictures and video recipe. Check out the dahi boondi recipe and if you like the video pls SUBSCRIBE to my channel.
Boondi raita | dahi boondi | boondhi pachadi is a classic curd | yogurt | Dahi | thayir based dip recipe made with deep-fried boondi (fried gram flour balls). Yogurt dip is commonly served as a side for pulao varieties, paratha, kichadi, etc.
What is special about dahi boondi
Raita is super simple, easy to make. With minimal pantry spices, raita can be prepared within 5 minutes. Thick creamy curd is mixed with crispy boondi, blended with spices - best restaurant style boondi raita. Boondi Raitha is popular in Hydrabadi cuisine and Punjabi cuisine. If you want to make South Indian style pachadi, add the tempering and serve.
What kind of curd should I use for boondi ka raita?
Always use fresh thick creamy thick curd for boondi ka raita. I have used homemade curd, but you can also use sour cream or non-flavored yogurt for raita. Use thick, well-set curd or yogurt. If you have a watery curd, set aside the whey for buttermilk and separate the thick curd and use it for raita
Can I use sour curd?
If the curd is slightly sour, skip chaat masala. Mild sour curd is fine but if the curd is sour use milk instead of water. Avoid extremely sour curd.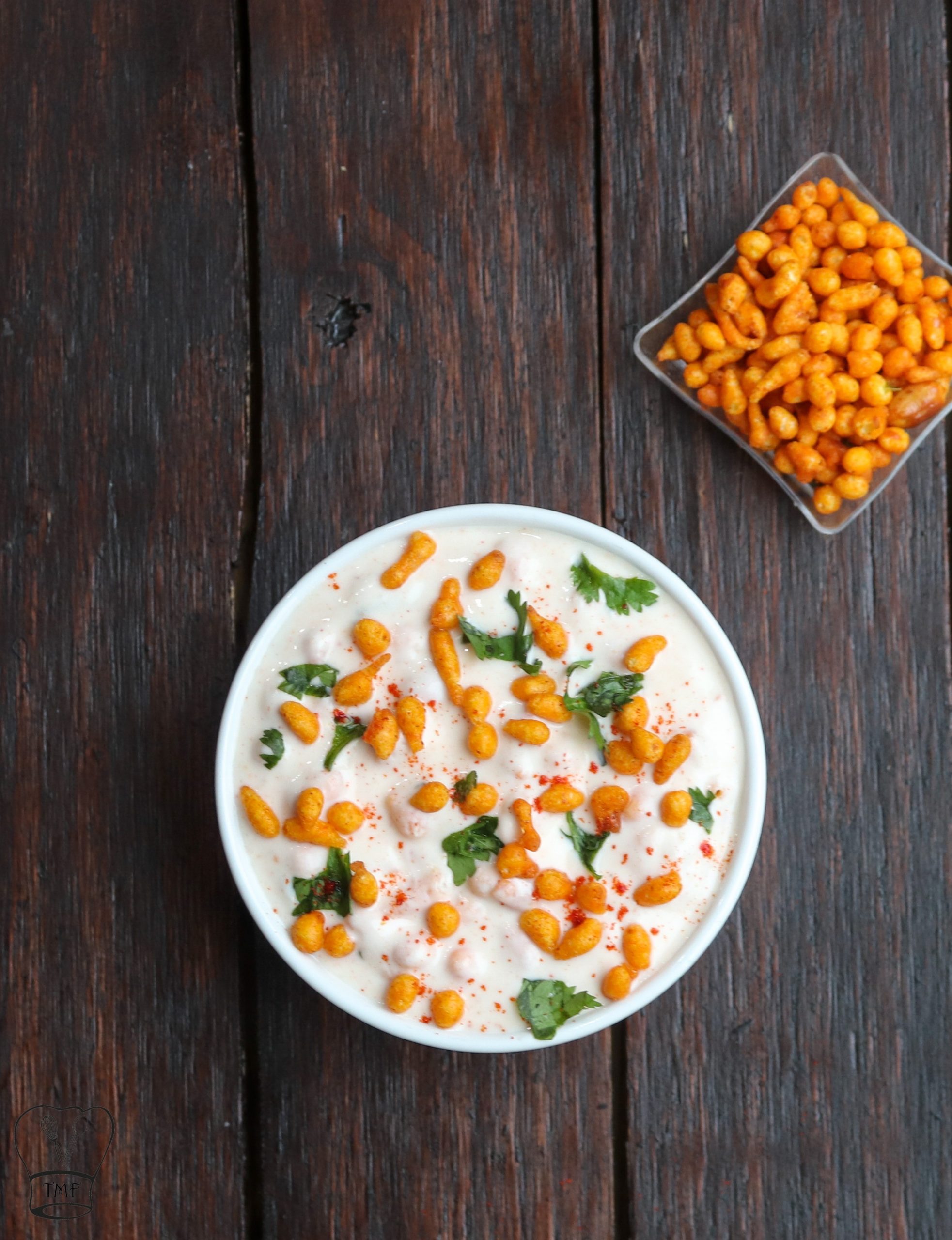 Should I whisk the curd?
Yes, it is very important to whisk the curd well. Before adding boondi make sure the curd is lump-free. If whey separates or curd is lumpy it will affect the raita texture
Can I use room temperature curd?
For the best flavor, I would recommend using chill curd for raita. If you are planning to mix the spice ahead for raitha keep it fridge till you serve.
Should I soak boondi in water?
In our home, we prefer slightly crispy boondi while eating dip so I generally skip soaking the boondi. If you are preparing raita right after frying boondi make sure you dry the boondi well to remove the excess oil, but if you are using store-bought boondi you can use it directly.
Can I use plain boondi?
Yes, you can use plain boondi but make sure you use to add extra Chilli powder accordingly. For this dahi boondi recipe, I have used spicy boondi as we prefer that in our home.
Should I serve the boondi ka raita right after preparing?
Yes, I would highly recommend serving the raita right after preparing. Always avoid premixing boondi as it might turn soggy and also dissolve in curd. If you are planning to make the raita for the party. Whisk the curd well and mix the spices and keep it ready in the fridge. Just before serving add boondi and mix made.
Can I use pepper powder instead of Chilli powder?
Yes, you can use any spice of your choice. If prepared you can also add a little coriander powder
Can I skip black salt?
Black Salt | Kaala Namak gives a nice flavor to the raita so I used it and very little regular salt.
Other pachadi recipes in TMF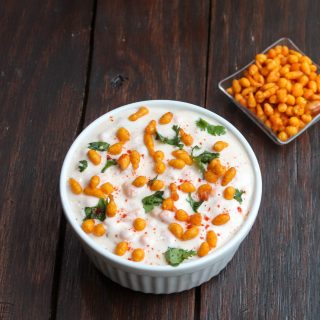 Ingredients
1/3

cup

boondi + few to top

1

cup

thick curd

1/8

teaspoon

chilli powder

1/8

teaspoon

cumin powder

Pinch

of black salt

1/8

teaspoon

chat masala

Salt

few Coriander leaves
Instructions
Firstly keep all the ingredients ready and keep aside

In a wide bowl whisk  the curd well

Add 1 tablespoon of water and mix well to make a smooth curd

Furthermore, add all the spice powders and salt one by one and whisk everything well

Lastly, add  boondi mix gently

Before serving sprinkle coriander leaves and top the raita with some boondi and  serve immediately
Video
Notes
Boondhi Raita tastes best when served immediately
overtime boondi will absorb the curd and it will become soggy but if you like your boondi soft then you can mix and keep it rest for 10 minutes then serve
leftover raita generally thickens up a bit after some time so before serving add little water and whisk it well to get the desired consistency
Try to avoid very sour curd
Alter the spices and seasonings as per your taste.
Chaat masala and black salt are optional, skip if you do not like the taste.
Ingredients:
1/3 cup boondi + few to top
1 cup thick curd
1/8 teaspoon chilli powder
1/8 teaspoon cumin powder
Pinch of black salt
1/8 teaspoon chat masala
Salt
few Coriander leaves
How to make dahi Boondi with step by step pictures
Firstly keep all the ingredients ready and keep them aside

In a wide bowl whisk the curd well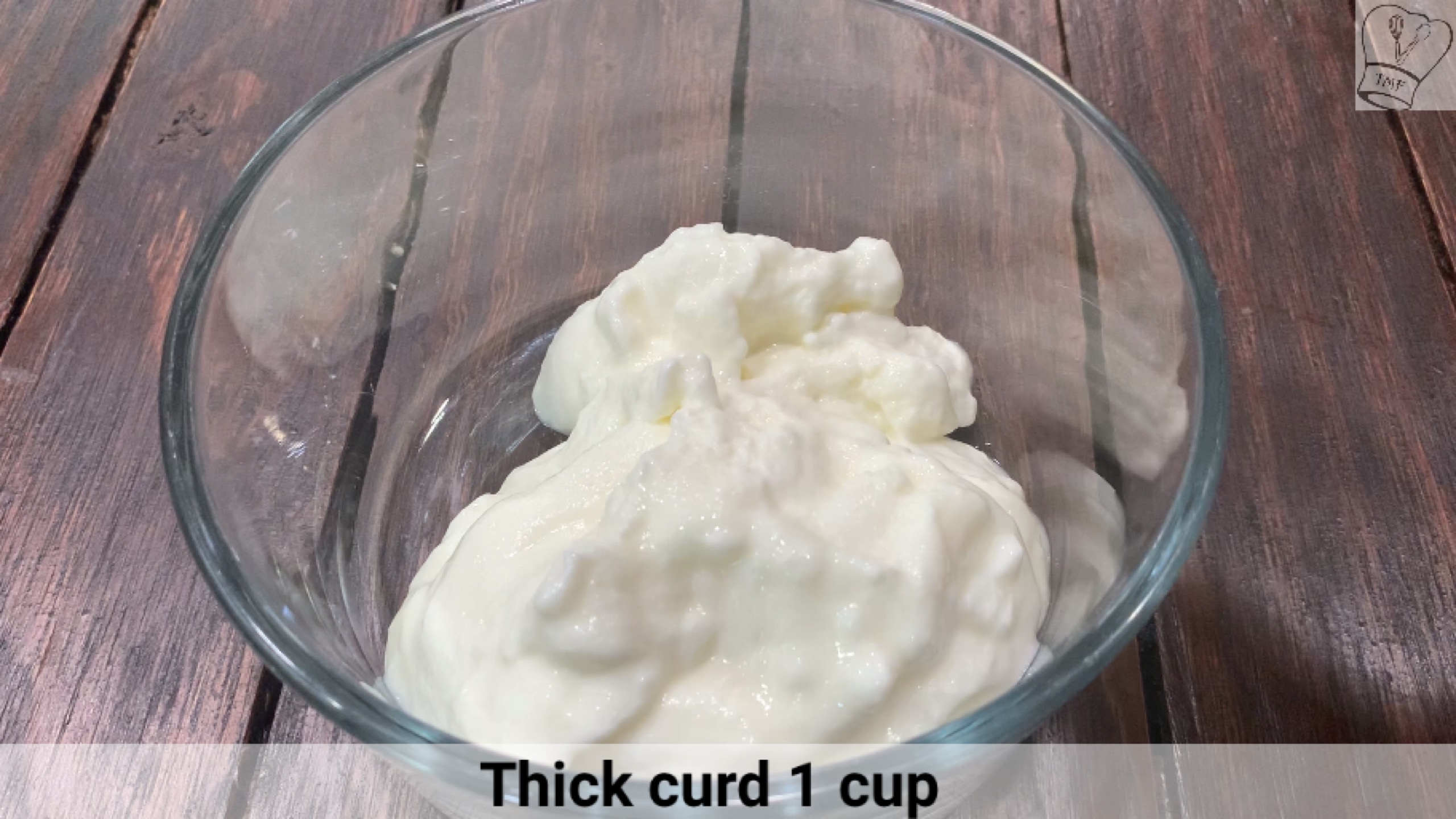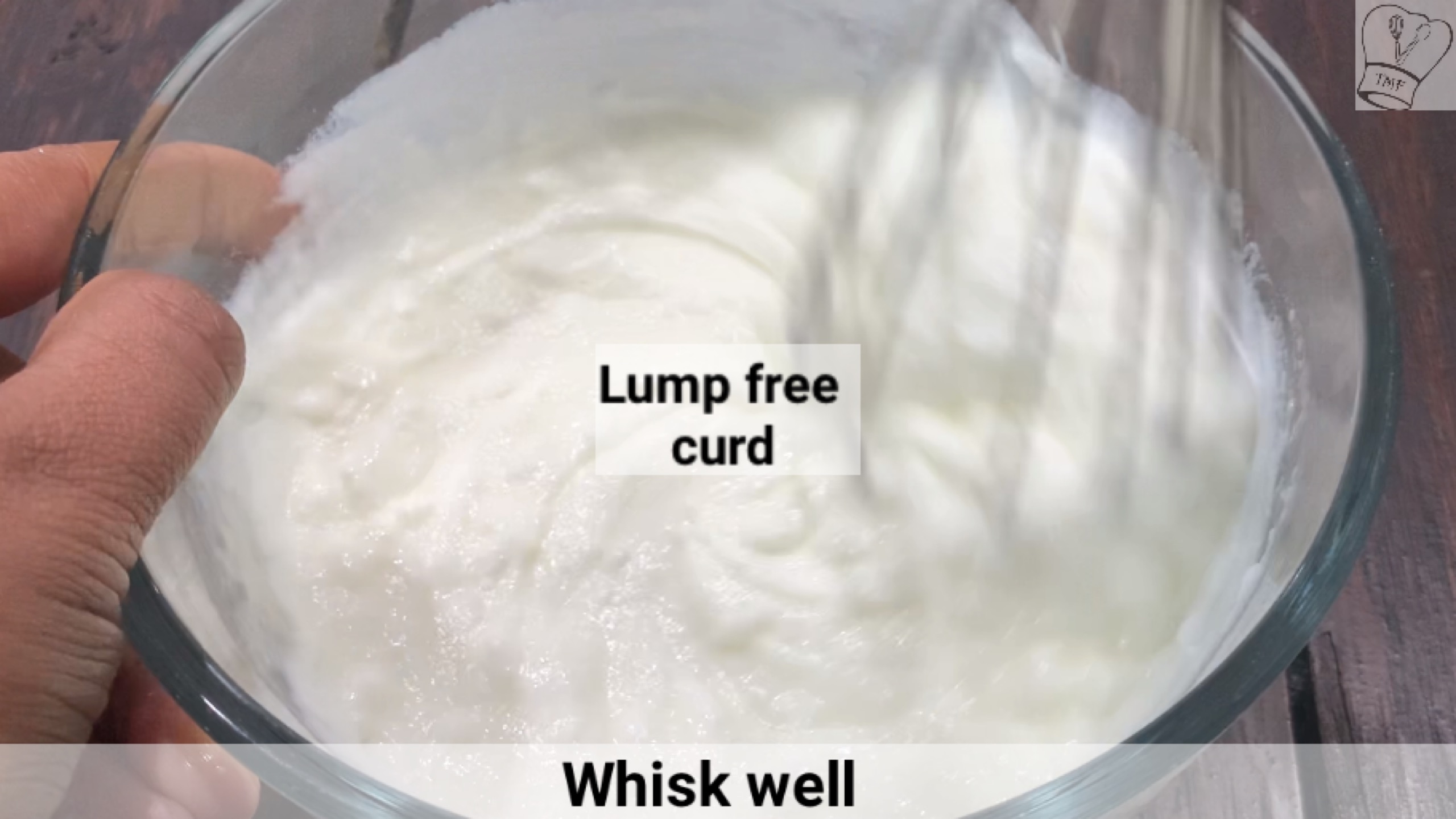 Add 1 tablespoon of water and mix well to make a smooth curd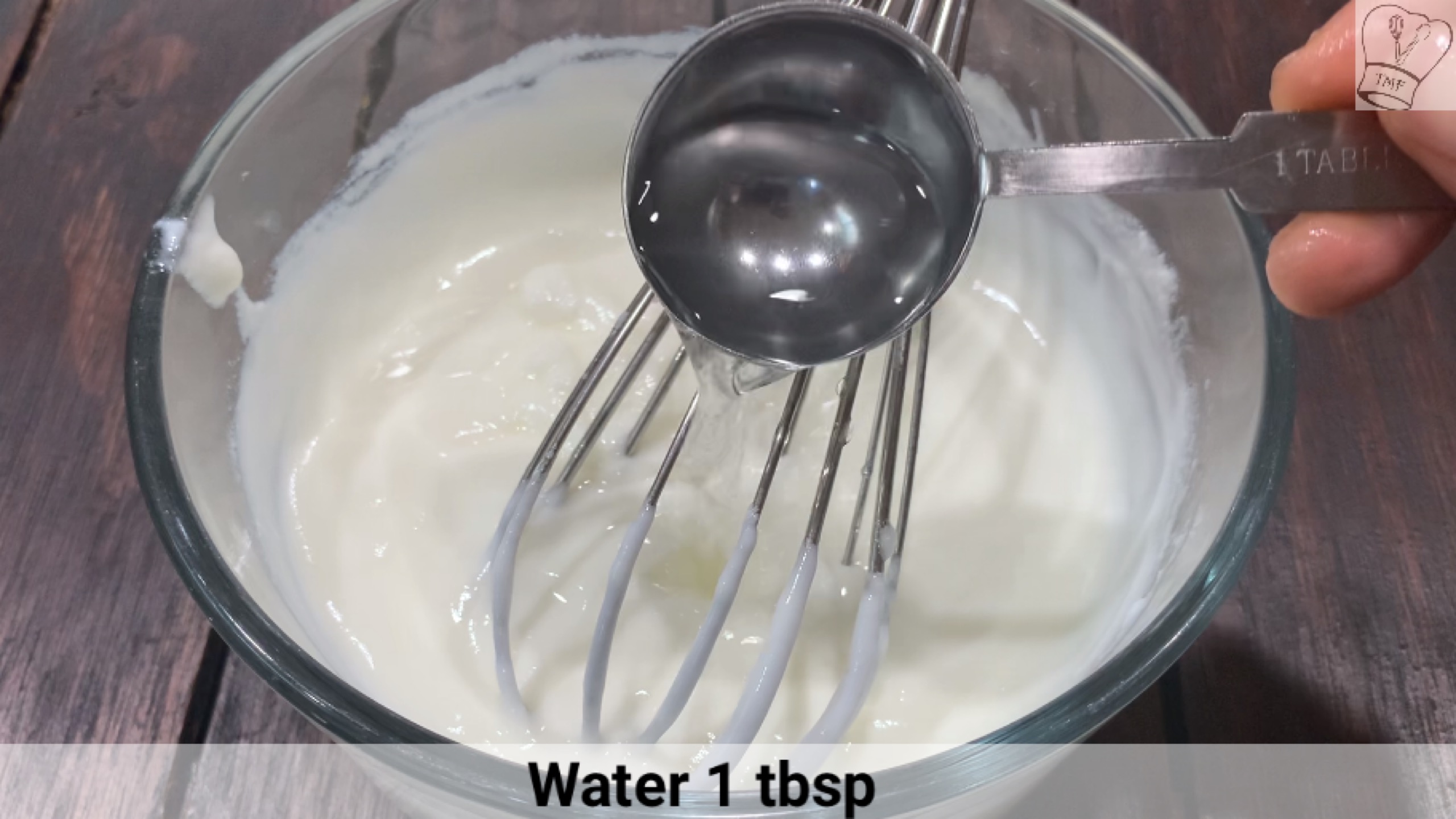 Furthermore, add all the spice powders and salt one by one and whisk everything well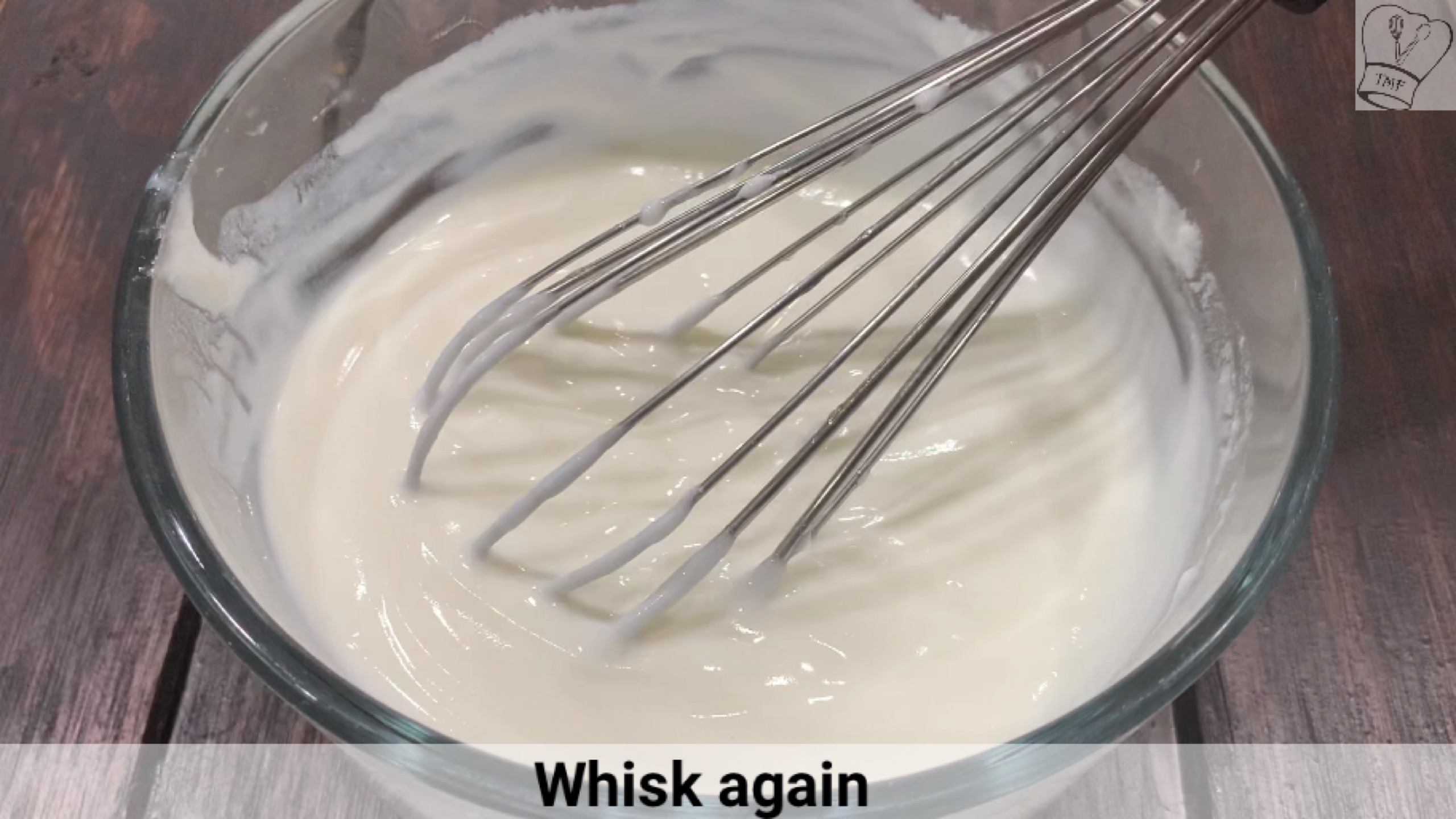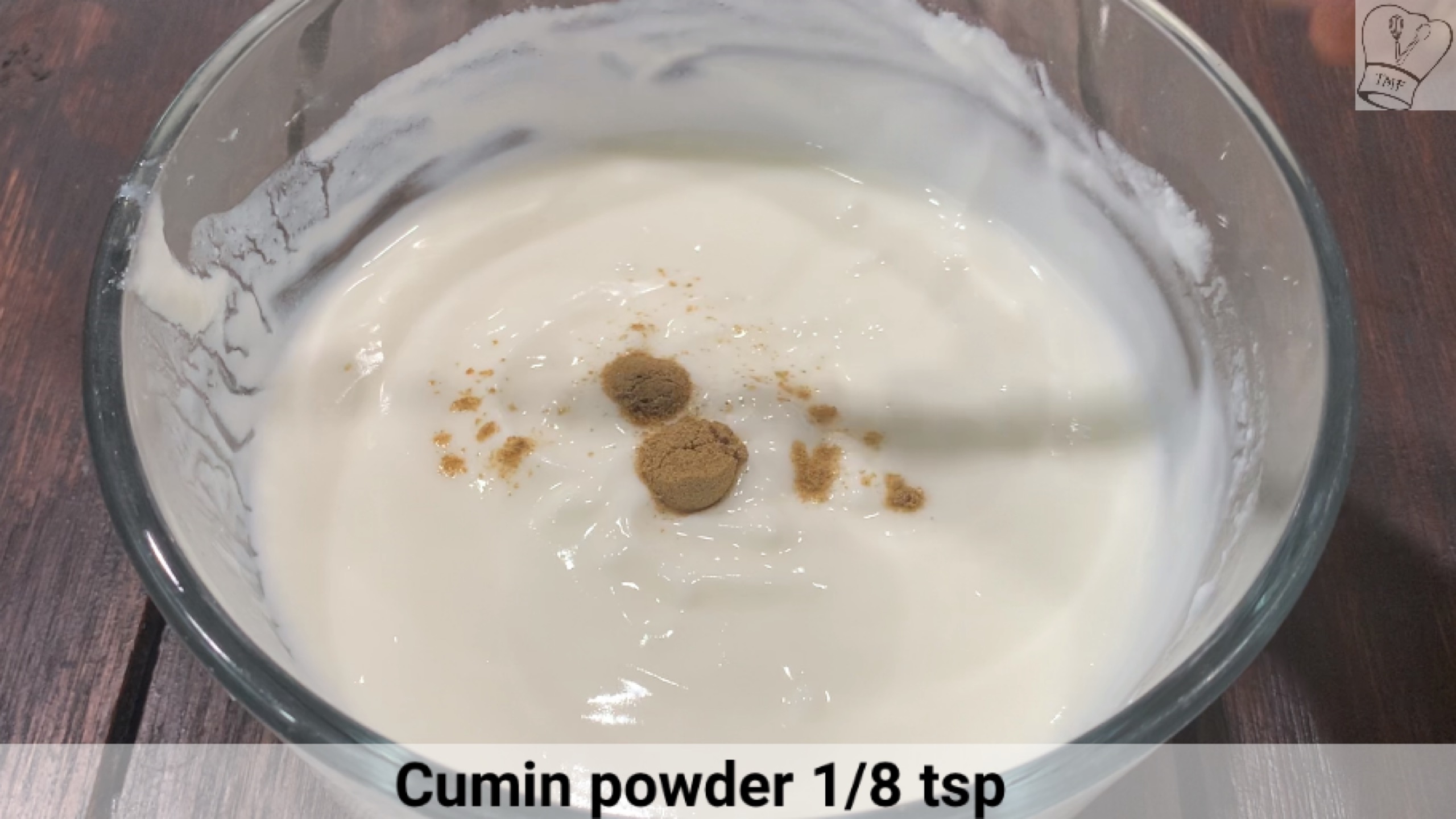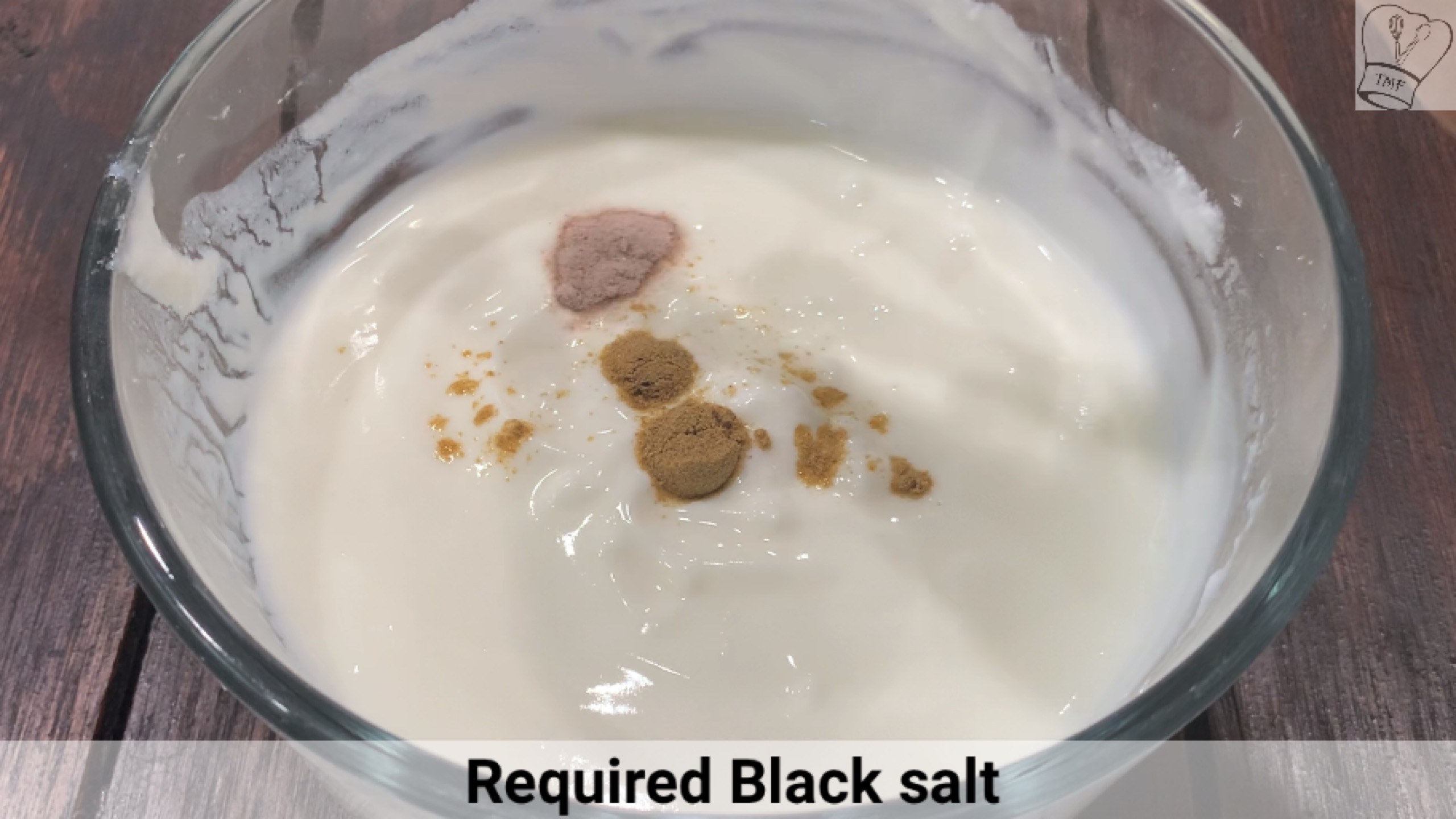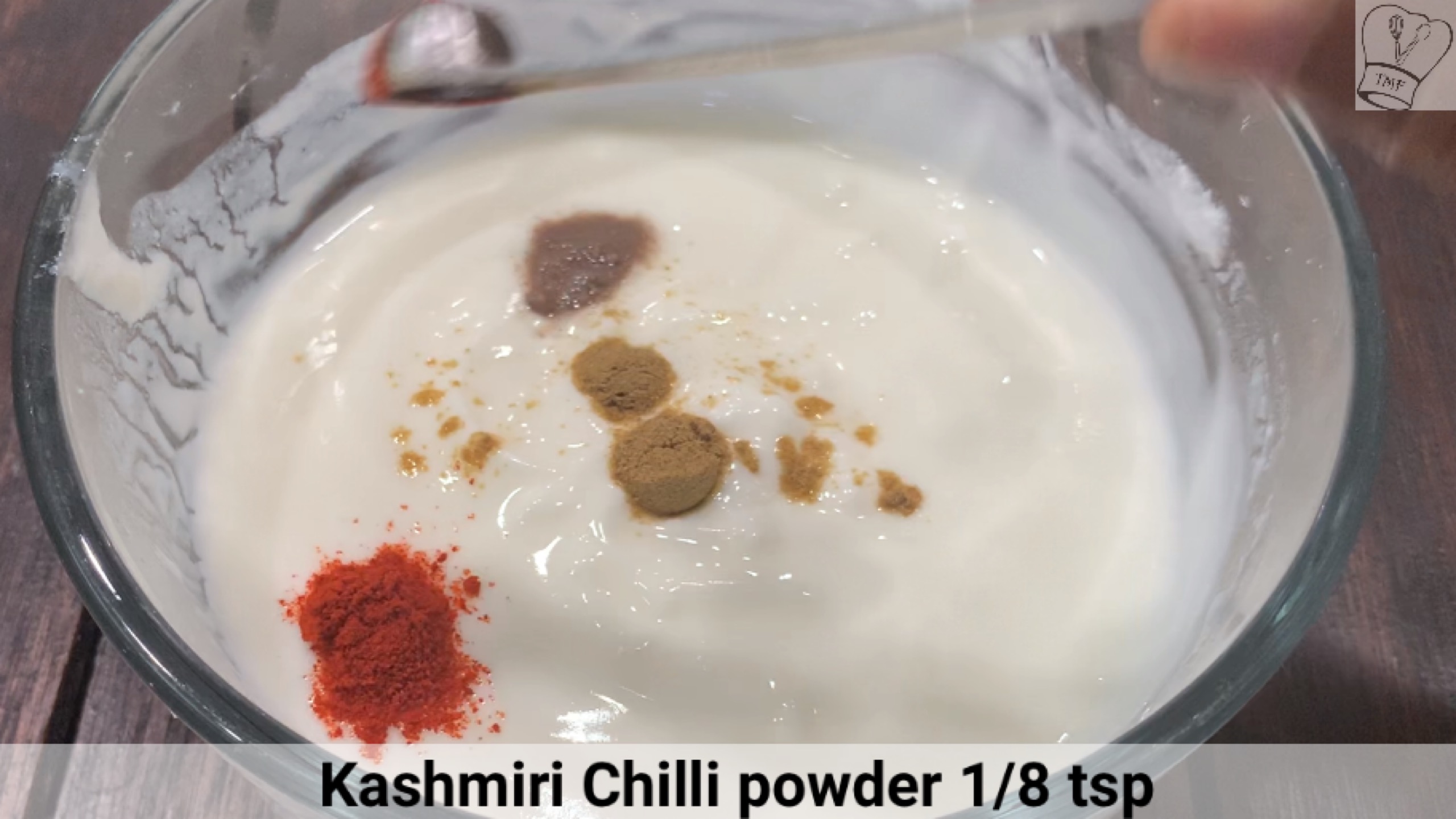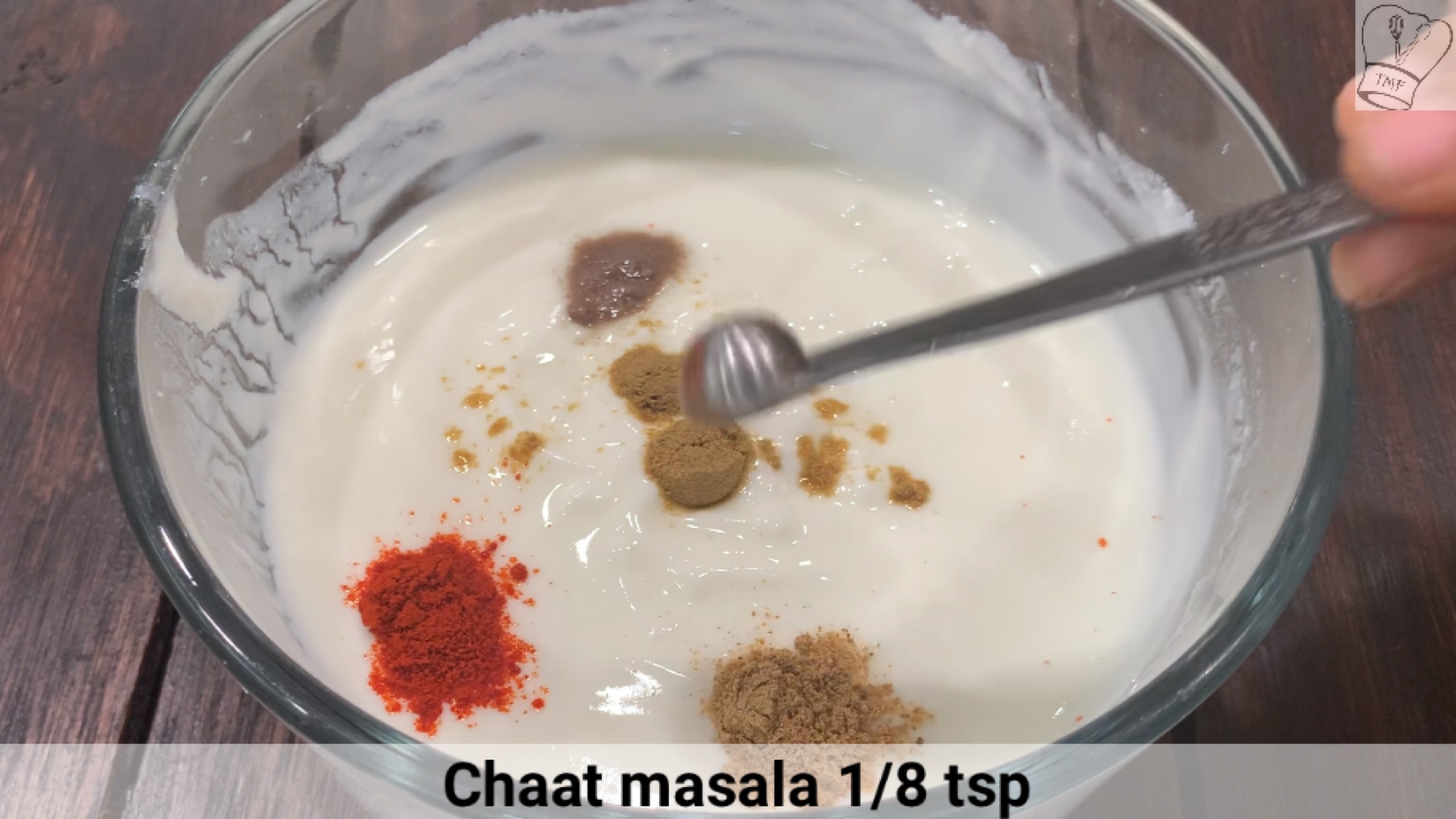 Lastly, add boondi mix gently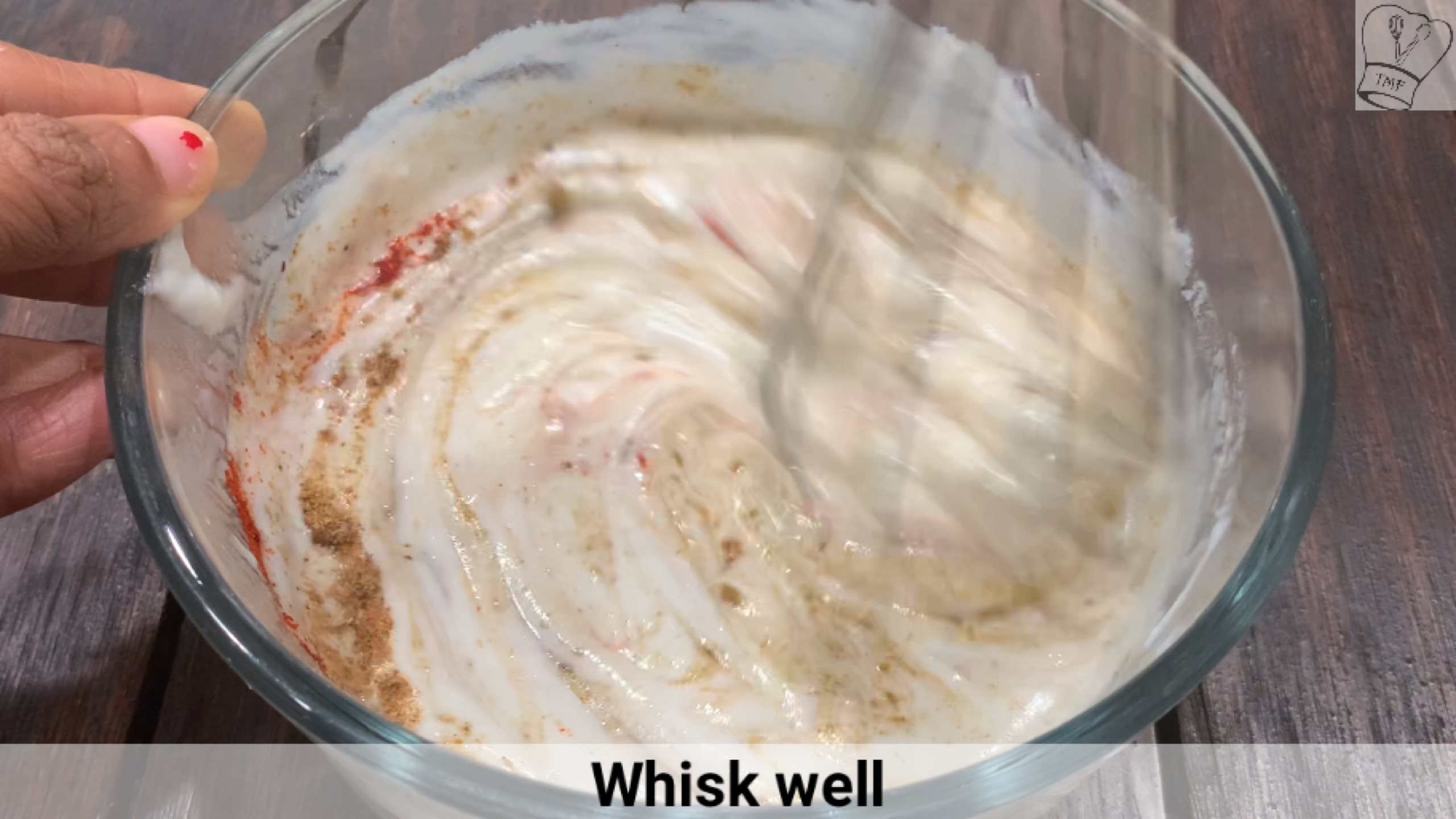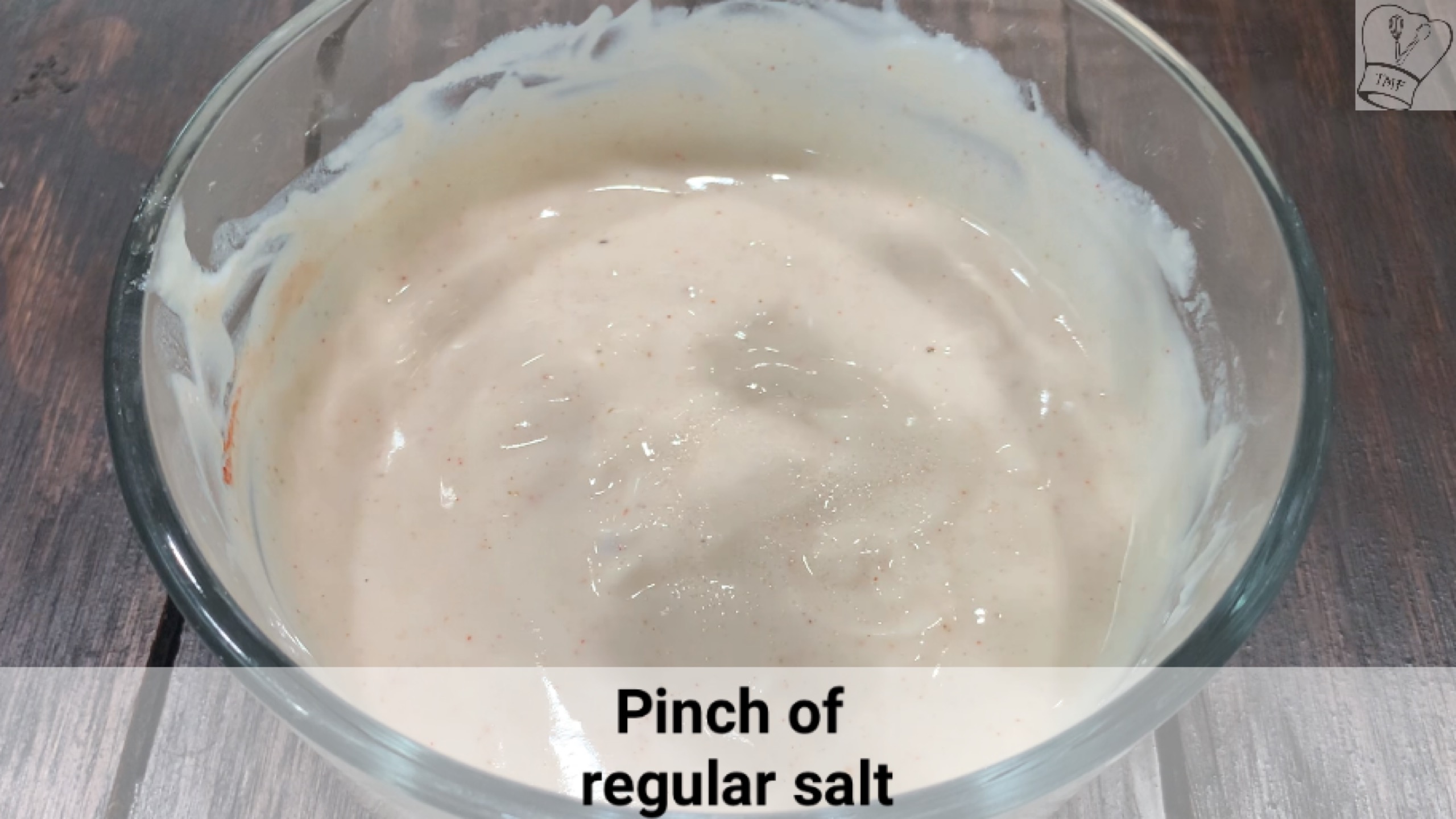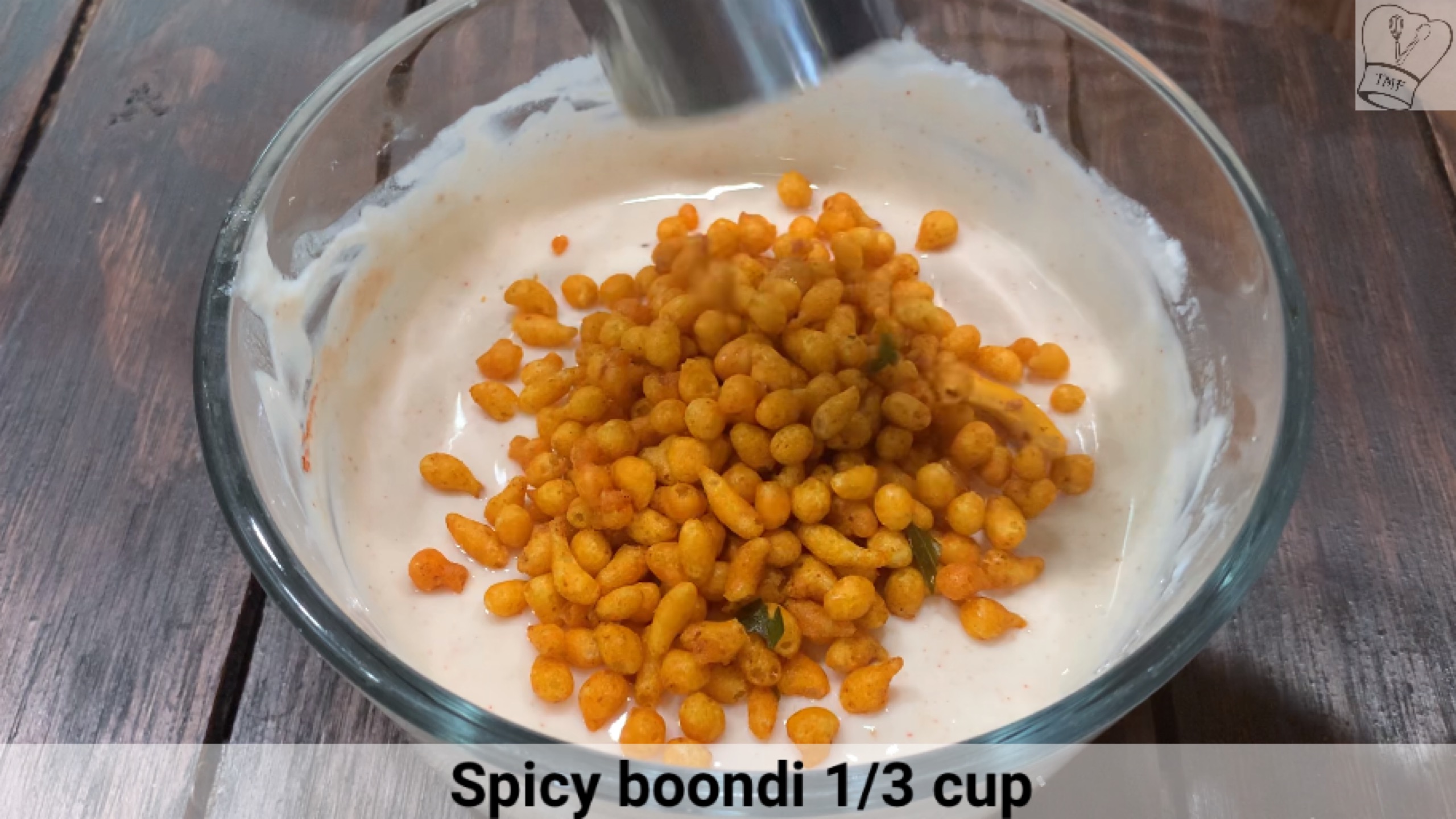 Before serving sprinkle coriander leaves and top the raita with some boondi and serve immediately