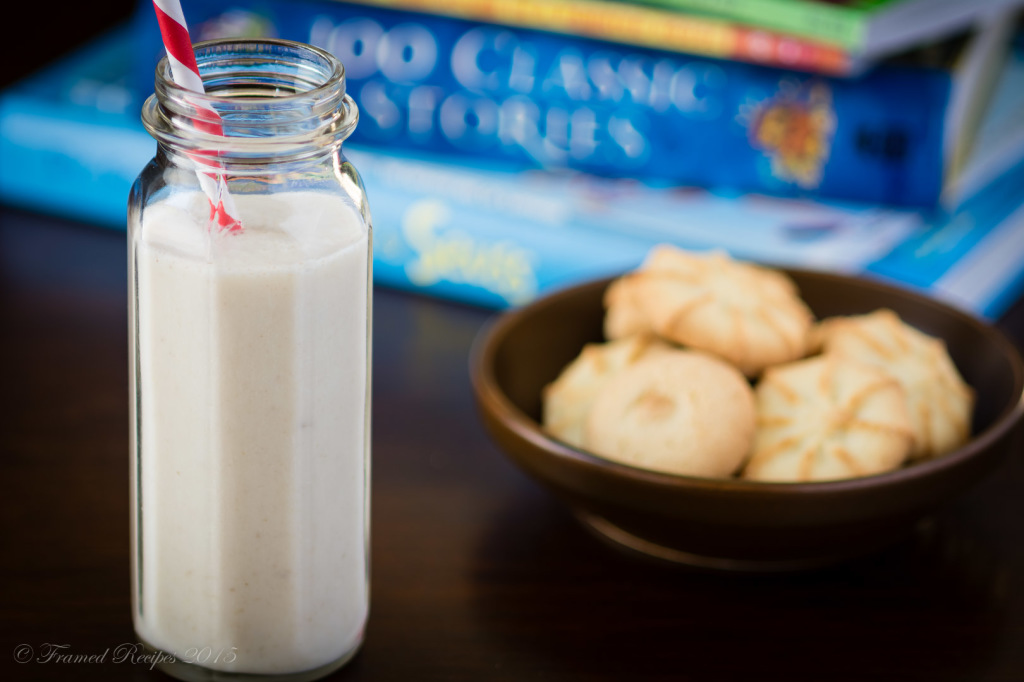 Oats banana milkshake is a tasty filling breakfast recipe. Perfect for kids and adults.
Happy Tamil year and Vishu to all my lovely readers:-)
This new year I am starting with a guest post..After facing so many challenges in making my son eat food I decided to start a toddler friendly recipe section in my blog and asked my friends from virtual world. As i mentioned in my earlier post, happiness is when someone allocates time for me and comes up with a recipe. I feel so blessed by the way I got response from my co- bloggers. I recently decided to post guest post on every Wednesday but I am having India trip plans shortly, so I don't want the guest posts to sit in my draft for a longtime. Let's call it a guest post week:-) stay tuned for yummy toddler recipes for a week continuously
Today we have Sreelatha from FramedRecipes. I happen to know her through social link and became friends. I love her recipes and knowing the fact that she is a mom I asked her for a guest post. Though her son crossed toddler stage few years ago she happily accepted my offer and came up with this tasty and healthy shake. For my picky eater I always find ways to include fruits into his diet and after seeing this shake I thought she understood my mind voice 🙂
Let's hear it from Sreelatha,
Hello Peeps,
I am Sreelatha. I blog at FramedRecipes. I recently celebrated my blog's first birthday. So, I am new to the blogging world and each day is a learning experience.
Thanks to Vidya for giving me this wonderful opportunity to share my recipe on her blog.
When she contacted me about doing a guest post, I had no clue how to go about doing that. I had heard about bloggers doing guest posts for one another, but having not done one myself, I had no idea what to do. But I said yes :).
And then comes the next challenge. She wants me to do a toddler recipe!
Toddler Recipe??
OMG!! My dealings with a toddler ended several years back. I got back to Vidya trying to find whether I had a deadline to meet. She gave me the freedom to work at my pace. Alrighty. I at least have time to come up with a recipe. Phew!
I remember starting my Sonshine's (this is my son's Undercover ID on my blog) solid foods with raagi porridge and then later moving onto rice and vegetables puree. Once Sonshine realized that adult food is tastier than the bland (well, almost bland) puree that I was feeding him, he resisted eating the purees. So, we switched him to the regular food at home.
So, with this post, Vidya actually gave me an opportunity to relive my Sonshine's toddler days (which I miss terribly now) and come up with a recipe that I would have loved to serve him when he was a toddler. I am very much thankful to Vidya for this wonderful gift.
I settled on Banana Oatmeal Milkshake as the recipe I want to share with you based on these:
Easy to make (parent have to spend time with the toddler rather than cooking elaborate dishes).
Nutritious
Balanced
Filling & flavorful.
Even now, I serve it to my Sonshine along with his after-school snack. When he finishes the milk shake, I know, I have served him something delicious and at the same time nutritious.
Enough of my ranting.... Let's talk about the recipe now....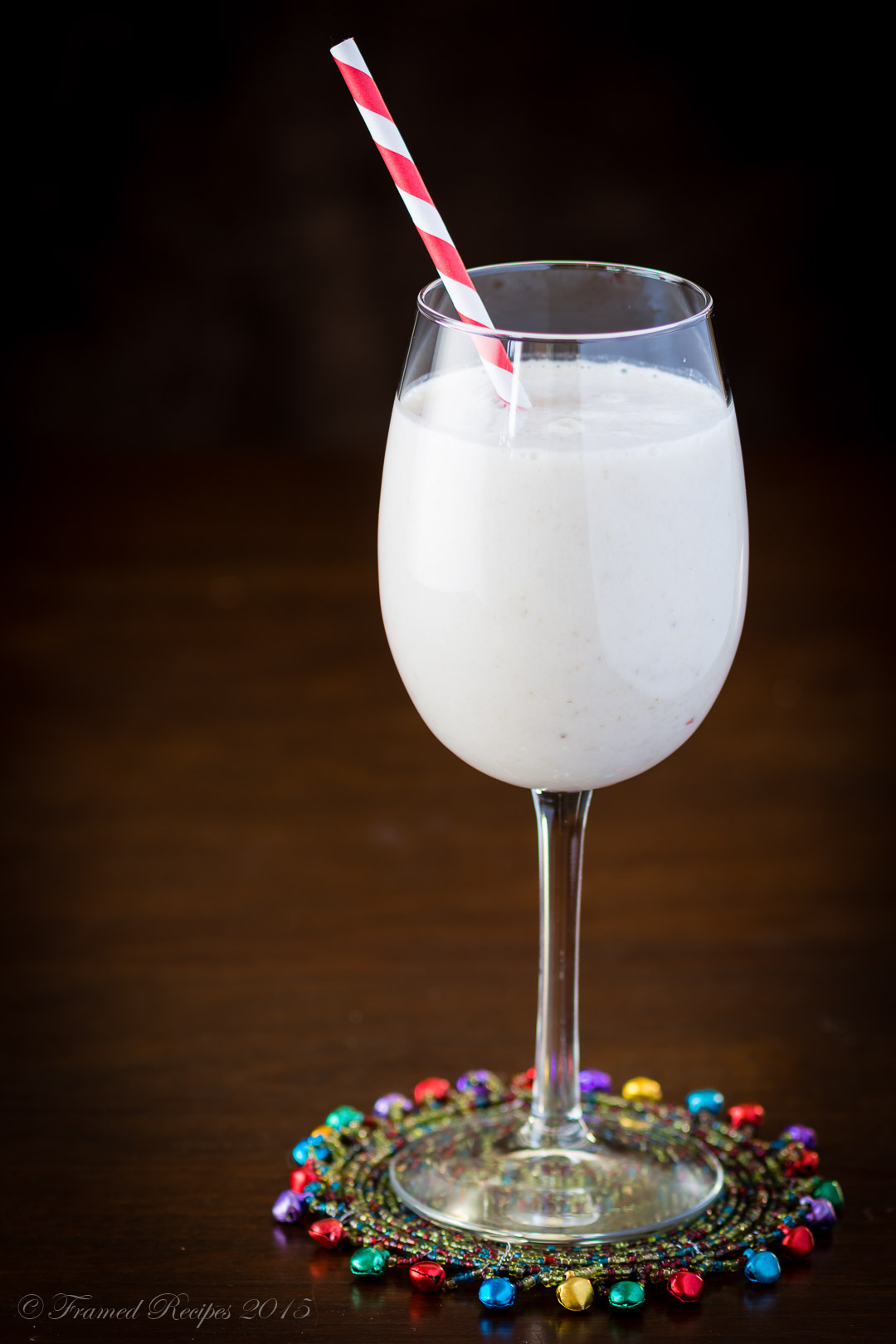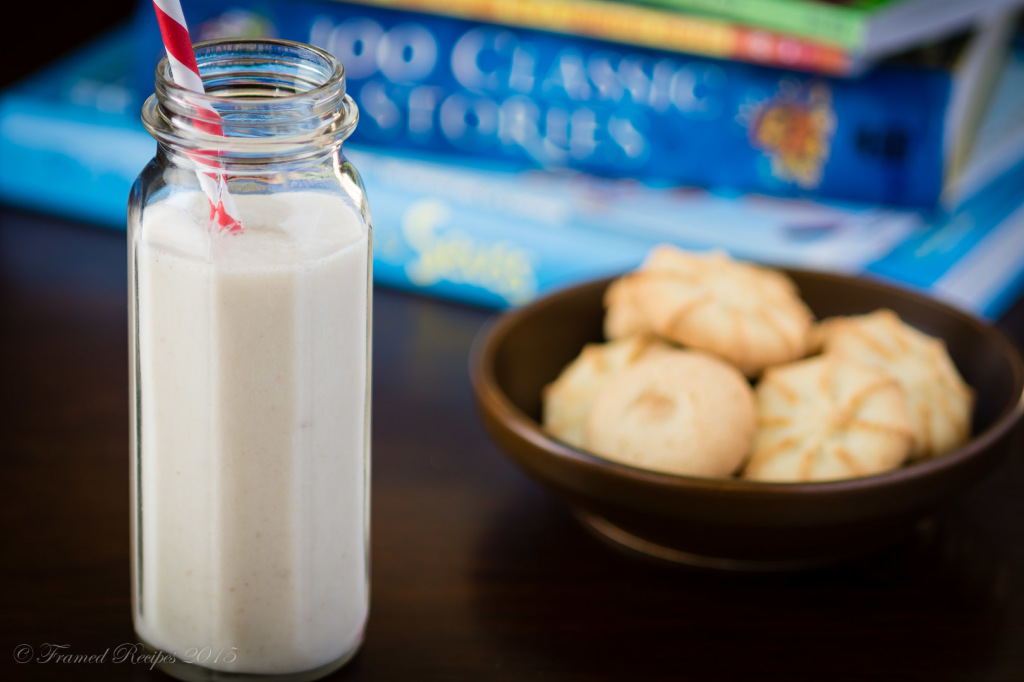 Ingredients
1/2

cup

Oats

1

cup

Water

1

Banana

2

cups

Milk

See recipe Notes

2

tablespoon

Malted milk drink mix

See Recipe Notes,

Sugar/Honey to taste
Instructions
Cook the oats with one cup water till well cooked. Cool to room temperature.

Roughly chop the banana.

Blend cooked oats, chopped bananas, milk, malted milk drink mix and sugar till well blended.

Serve immediately.
Notes
I have used refrigerated 2% milk. If you are hesitant to give refrigerated milk, boil the milk and cool it down to room temperature
I have used the Nestle Malted Milk powder. If you have Horlicks or something similar, you can use that.
Read the ingredients and the allergen information if you are using the malted milk powder for your kid
Adjust the sweetener - Sugar/Honey - to taste. This is a good recipe to use up those ripe (browned) bananas which everybody is hesitant to eat. The quantity of sugar depends on the sweetness of the banana
I make it like milk shake, but if you like it thicker, reduce the quantity of milk
Ingredients :
1/2 cup Oats
1 cup Water
1 Banana
2 cups Milk (See recipe Notes)
2 tablespoon Malted milk drink mix (See Recipe Notes),
Sugar/Honey to taste
Method:
Cook the oats with one cup water till well cooked. Cool to room temperature.
Roughly chop the banana.
Blend cooked oats, chopped bananas, milk, malted milk drink mix and sugar till well blended.