south Indian one pot Sambar sadam , one pot sambar rice, pressure cooker sambar rice, sambar sadham in a pressure cooker with step-by-step pictures and video recipe. Check out the one pot sambar rice video. If you like the video pls SUBSCRIBE to my channel
One pot sambar sadam
Pressure sambar sadham is super easy to make and tastes delicious. With little tips & tricks, we can make flavorful properly cooked south Indian style sambar rice.
Should I soak rice and dal?
Yes always soak rice and dal as it helps for perfect cooking. if you are soaking for a few hours, use hot water. For overnight soaking, you can use cold water.
WHAT KIND OF VEGETABLES CAN I USE?
You can skip the onion and make no onion sambhar. Today I have used big onion but you can also use pearl onion. Yellow pumpkin, white pumpkin, bottle gourd, eggplant, potato, sweet potato, drumstick, etc. can be used for sambhar. If you are using potato add a little extra spice and salt.
Can I skip the onion?
Yes, you can skip onion but I prefer using both onions as it gives a good flavor to the rice.
Can I skip coconut?
Yes, you can skip coconut but adding coconut gives arachuvitta sambar flavor so I would highly recommend it.
Why shouldn't I mix rice and dal?
Sometimes direct pressure cooking might cause a layer of burnt dal. Placing rice and dal in the top layer prevents it
Can I add tamarind and salt while cooking rice+ and dal?
I prefer adding salt and tamarind after pressure cooking rice +dal. tamarind and salt added before might affect dal cooking.
Tamarind paste?
I used homemade tamarind paste. I have already cooked tamarind hence it doesn't need much cooking. If you cook tamarind and prepare sambar, boil for extra time.
HOW MUCH WATER SHOULD I ADD WHILE COOKING rice DAL?
It depends on the rice and dal you use. The number of whistles also depends on the rice-dal you use. For mushy sambar sadham I would recommend 7 whistles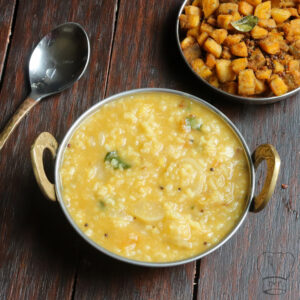 Why should I add hot water?
Cold water might turn lumpy so if you are adding water to alter rice so always add hot water
HOW TO MAKE INSTANT POT SAMBAR rice
Cook for 20 minutes and let the pressure release naturally. Follow the rest of the steps same for the instant pot Sambhar sadham recipe
Can I skip ghee
I generally use ghee for tempering and coconut oil while cooking rice and +dal. You can skip ghee according to your choice
Other Sambar varieties in TMF
Ingredients
Soak
3/4 cup rice
1/3 cup Toor dal
4 1/2 cups hot water
To grind
1 tablespoon sambar powder
1/4 cup coconut
Pressure cook
1 tablespoon oil
1/2 teaspoon turmeric powder
1 onion
Radish 1
Big Tomato 1
1 teaspoon sesame oil
To temper
1/2 tablespoon ghee
1/4 teaspoon mustard seeds
Fenugreek seeds few
1 teaspoon cumin seeds
Asafoetida generous portion
Small onion 10
Sambar sadha
Curry leaves few
2 cups water adjust according to your preferred consistency
Coriander leaves few
2 tablespoon tamarind paste
How to make Sambar Sadam with step-by-step pictures
First, wash and soak rice and dal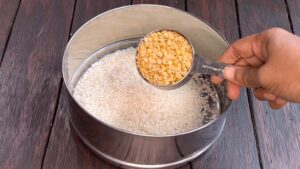 Add hot water and soak for 3 hours
Grind sambar podi, coconut with little water
Add oil to a cooker and heat. When oil is hot add onion and saute till onion turns translucent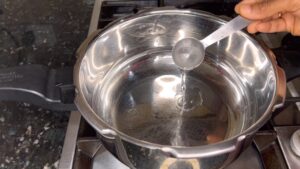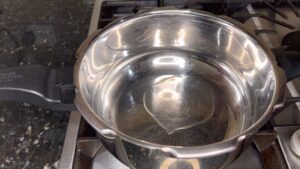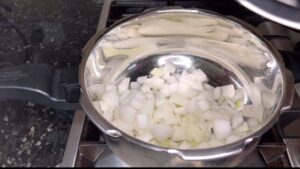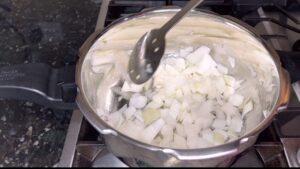 furthermore, add radishes and tomatoes; saute for 3 minutes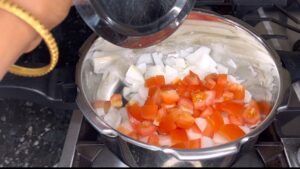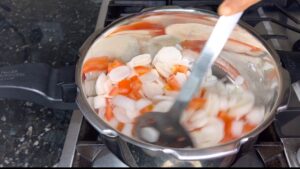 Mix well and spread
Add rice and dal as a top layer; avoid mixing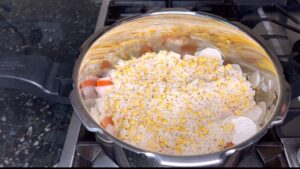 Furthermore add water, turmeric powder, and sesame oil and bring to boil
Cook for 7 whistles; simmer for 3 minutes and do natural pressure release
Mix well and mash with a ladle
Furthermore add hot water, tamarind paste, and required salt; cook for 7 minutes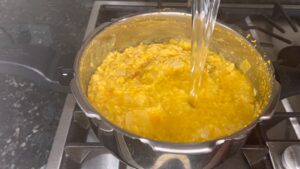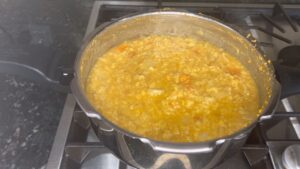 Simmer and do tempering
Add ghee to tadka pan and heat
Furthermore add mustard seeds, fenugreek seeds, and cumin seeds; splutter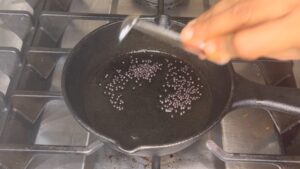 Furthermore add small onions and sauté till the raw smell goes off and the onion turns translucent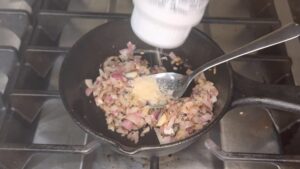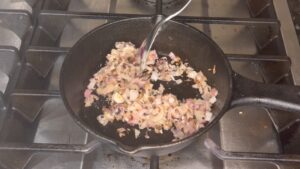 Transfer to the sambar rice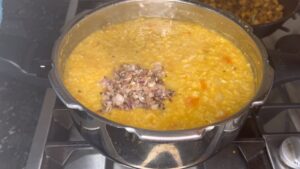 Add coriander and curry leaves; mix well and cook for 3 minutes; sambar sadam ready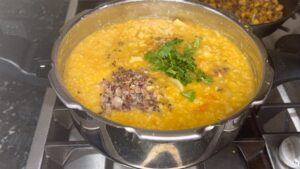 Adjust water according to your preferred consistency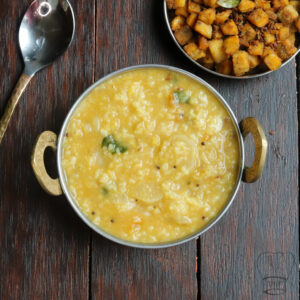 Ingredients
Soak
3/4

cup

rice

1/3

cup

Toor dal

4 1/2

cups

hot water
To grind
1

tablespoon

sambar powder

1/4

cup

coconut
Pressure cook
1

tablespoon

oil

1/2

teaspoon

turmeric powder

1

onion

Radish 1

Big Tomato 1

1

teaspoon

sesame oil
To temper
1/2

tablespoon

ghee

1/4

teaspoon

mustard seeds

Fenugreek seeds few

1

teaspoon

cumin seeds

Asafoetida generous portion

Small onion 10
Sambar sadham
Curry leaves few

2

cups

water adjust according to your preferred consistency

Coriander leaves few

2

tablespoon

tamarind paste
Instructions
First, wash and soak rice and dal

Add hot water and soak for 3 hours

Grind sambar podi, coconut with little water

Add oil to a cooker and heat. When oil is hot add onion and sautes till onion turns translucent

furthermore, add radishes and tomatoes; saute for 3 minutes

Mix well and spread

Add rice and dal as a top layer; avoid mixing

Furthermore add water, turmeric powder, and sesame oil and bring to boil

Cook for 7 whistles; simmer for 3 minutes and do natural pressure release

Mix well and mash with a ladle

Furthermore add hot water, tamarind paste, and required salt; cook for 7 minutes

Simmer and do tempering

Add ghee to tadka pan and heat

Furthermore add mustard seeds, fenugreek seeds, and cumin seeds; splutter

Furthermore add small onions and sauté till the raw smell goes off and the onion turns translucent

Add asafoetida; mix well

Transfer to the sambar rice

Add coriander and curry leaves; mix well and cook for 3 minutes; sambar sadam ready

Adjust water according to your preferred consistency
Video