Peanut rice | Verkadalai sadam | quick lunch box ideas | groundnut masala rice | verusenaga Annam | variety rice | spicy flavorful peanut rice | no onion no garlic rice | podi Saddam | how to make Kadalai sadam | easy lunch recipe | variety rice recipe | healthy and tasty rice | lunch box recipe | 10 mins rice| no onion no garlic Check out the Peanut rice video and If you like the video pls SUBSCRIBE to my channel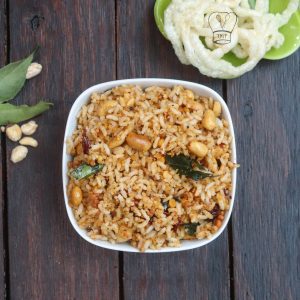 Peanut rice | Verkadalai sadam | quick lunch box ideas | groundnut masala rice | variety rice | spicy flavorful peanut rice | no onion no garlic rice | podi Saddam | how to make Kadalai sadam | easy lunch recipe | variety rice recipe | healthy and tasty rice | lunch box recipe | 10 mins rice| no onion no garlic is flavorful healthy and tasty 10 minutes instant variety rice
Peanut RICE
Easy and tasty Verkadala Sadam is a popular rice variety from South Indian cuisine. With cooked rice, flavorful rice can be prepared within 10 minutes. Authentic south Indian flavors. It is popularly known as Kadalai | Verkadalai sadham in Tamil, verusenaga Annam in Kannada
SOUTH INDIAN Kadalai SADHAM RECIPE
If you are looking for a quick beginner-friendly recipe this is perfect. Be it a quick simple weekday meal or travel food or lunch box/tiffin box recipe for kids school or office this rice is great choice. The aroma of freshly prepared podi makes the rice so flavorful
Should I roast peanuts separately?
Since I used unsalted roasted peanuts, I didn't roast peanuts separately. If you are going to use raw peanuts, roast them first and prepare podi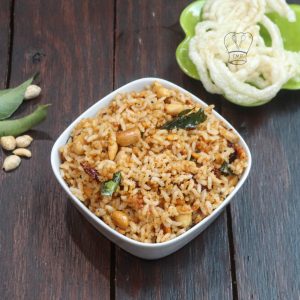 CAN I USE LEFTOVER RICE FOR PEanut RICE?
yes, it is one perfect way to finish leftover rice/ cold rice. If you are using leftover rice make sure you keep the rice at room temperature for some time. Warm the rice, spread the rice on a plate, drizzle sesame oil then use it.
FLUFFY RICE
If you are making Kalandha sadham with freshly cooked rice make sure you spread the rice on a plate till the steam goes off then add sesame oil . I generally add a few drops of sesame oil while cooking rice as it helps fluffy rice.
WHAT KIND OF RICE SHOULD I USE?
I generally use Sona masoori rice/ raw rice. You can also use basmati rice, brown rice or hand pound rice, or millet. Cook the rice well but not mushy. Avoid al dente cooking for better digestion.
Should I pulse peanuts?
Yes, peanuts tend to ooze oil while grinding so always pulse the podi. Avoid grinding.
WHAT TASTES BEST WITH Verkadala rice?
Rice tastes best with varuval variety, curd based kuzhambu, kootu variety, curd based recipes, pickle varieties, vadam varieties, savory bakshanam, masala vada or pakoda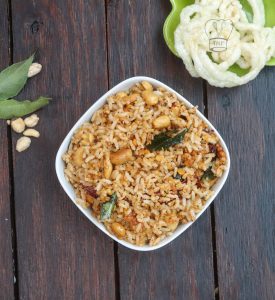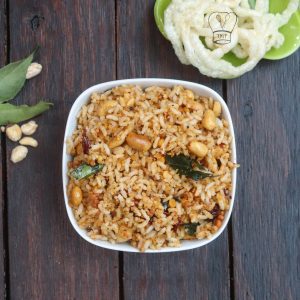 Ingredients
To roast
1

tablespoon

urad dal

1/4

teaspoon

pepper

1

tablespoon

chana dal

1/2

teaspoon

sesame seed

Fenugreek seeds few

4

Red chilli

I used byadgi chilli

1/4

teaspoon

oil

1

tablespoon

coconut

1/4

cup

Roasted peanut

Tamarind small piece
To temper
2

tablespoons

sesame oil

1/4

teaspoon

mustard seeds

1

tablespoon

urad dal

3

Red chilli

1

tablespoon

chana dal

2

tablespoons

peanut

Curry leaves few
Peanut rice
Freshly crushed pepper

Asafoetida generous portion

2

cups

rice
Instructions
Cook rice and cool
Firstly cook rice with required water and a few drops of sesame oil

Transfer the cooked rice to a wide plate and cool the rice
Prepare Peanut podi
Add fenugreek seeds, urad dal, channa dal, red chilli, sesame seeds, and oil, and saute till they start to change color

Turn down to low flame

Furthermore, add roasted peanuts and coconut; saute till they turn aromatic and change color

Finally, add tamarind and transfer them to a plate, and cool

After everything is a cool pulse and grind coarse podi; mix well in-between the pulsing
Mix podi rice
Measure and take 2 cups of rice

Add entire podi and salt; mix well
Temper and prepare rice
Add oil to a wide pan

When oil is hot add all ingredients except Asafeotida and let them splutter

Add hing and mix well

Simmer the flame and add podi rice

Finally, add freshly crushed pepper and turn off the stove. for best flavor Serve rice after a few hours
Video
Notes
Freshly crushed pepper adds amazing flavor to the rice. If you don't have the grinder, add extra pepper while roasting
If the rice is hot, mix the rice gently with a fork else it might turn mushy. I would recommend mixing the rice after the rice is cool
Adding a few drops of sesame oil while cooking rice helps fluffy rice
You can also add a few drops of sesame oil to the cooked rice
While measuring cooked rice, pack loosely to avoid rice turning mushy
If you are using leftover rice, heat the rice, spread them on a plate then use it
I have used sesame oil. Instead, use peanut oil or any cooking oil
Adjust red chilli according to your spice
I have used roasted peanuts hence added directly. If you are using raw peanuts; saute the first
Prepare and eat peanut rice after a few hours for the best flavor
While preparing any variety of rice, always keep extra rice handy. If variety rice turned spicy/ salty, it will be easy to fix
Ingredients
To roast
1 tablespoon urad dal
1/4 teaspoon pepper
1 tablespoon chana dal
1/2 teaspoon sesame seed
Fenugreek seeds few
4 Red chilli, I used byadgi chilli
1/4 teaspoon oil
1 tablespoon coconut
1/4 cup Roasted peanut
Tamarind small piece
To temper
2 tablespoons sesame oil
1/4 teaspoon mustard seeds
1 tablespoon urad dal
3 Red chilli
1 tablespoon chana dal
2 tablespoons peanut
Curry leaves few
Asafoetida generous portion
Peanut rice
2 cups rice
Freshly crushed pepper
How to make Peanut rice with step by step pictures
Cook rice and cool
Firstly cook rice with required water and a few drops of sesame oil

Transfer the cooked rice to a wide plate and cool the rice
Prepare Peanut podi
Add fenugreek seeds, urad dal, channa dal, red chilli, sesame seeds, and oil, and saute till they start to change color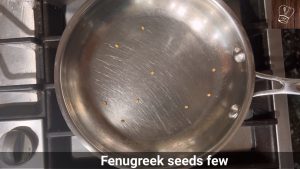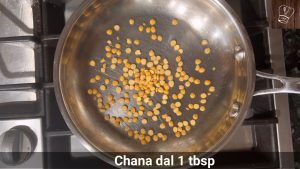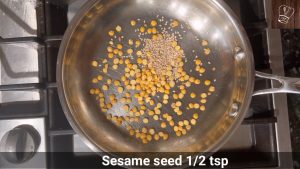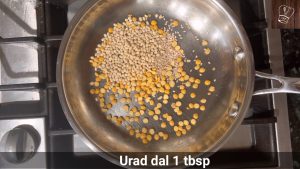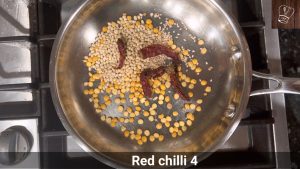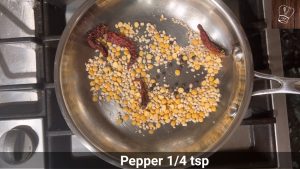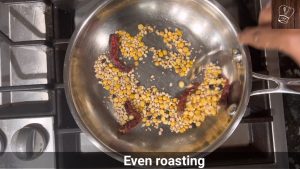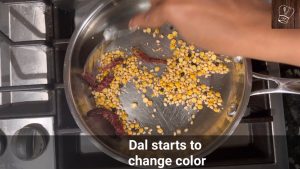 Turn down to low flame

Furthermore, add roasted peanuts and coconut; saute till they turn aromatic and change color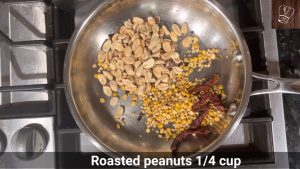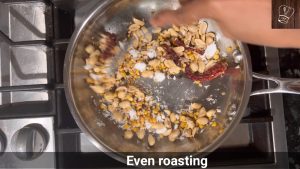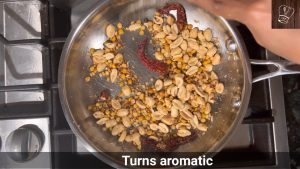 Finally, add tamarind and t

ransfer them to a plate, and cool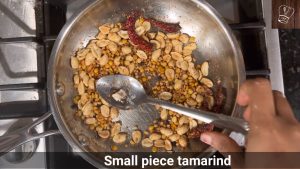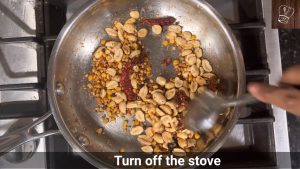 After everything is a cool pulse and grind coarse podi; mix well in-between the pulsing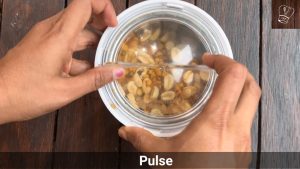 Mix podi rice
Measure and take 2 cups of rice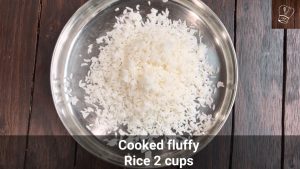 Add entire podi and salt; mix well
Temper and prepare rice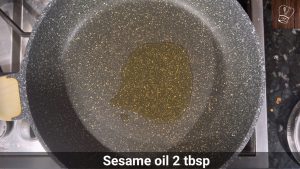 When oil is hot add all ingredients except Asafeotida and let them splutter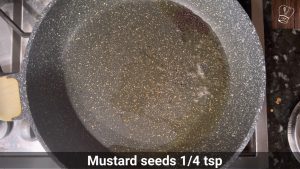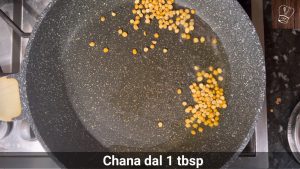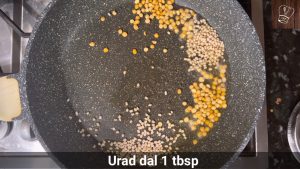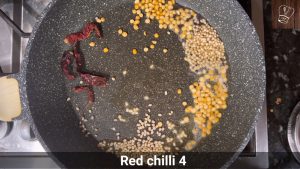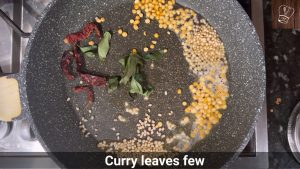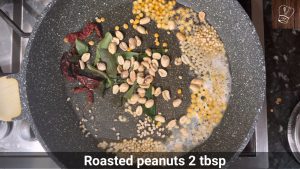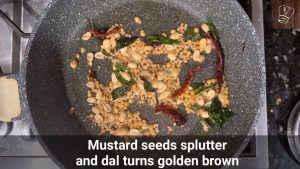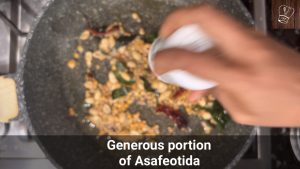 Simmer the flame and add podi rice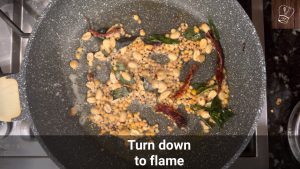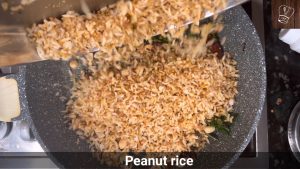 Finally, add freshly crushed pepper and turn off the stove. for best flavor Serve rice after a few hours