Pesarattu ginger chutney recipe, pesarattu Allam pachadi | Indian tiffin combo | South Indian tiffin combo | tiffin combo | breakfast combo | tasty breakfast combo | Indian tiffin variety with step-by-step pictures and video recipe. Check out Pesarattu ginger chutney and subscribe to Traditionallymodernfood YouTube. Check out the Indian tiffin combo and Indian lunch combo for everyday combo cooking ideas.

Pesarattu ginger pachadi - Indian tiffin combo
Pesarattu Allam pachadi combo is one of favorite Andhra special breakfast. Protein-rich pesarattu is no ferment instant dosai variety. It is a great healthy breakfast option for kids, pregnant moms also for those who try to lose weight. Pesarattu might cause gastric problems so it is always recommended to serve it with ginger chutney as it helps for digestion. Pregnant women can skip ginger chutney and have it with other side dishes.
Preparation for Pesarattu ginger chutney
Soak moong bean, rice overnight
Make ginger chutney and keep it in the fridge
The next day check if the bean is well-soaked
Grind the batter as mentioned in the Pesarattu recipe
Chop onions and coriander leaves for pesarattu and keep it ready
Keep the batter for 10 minutes and make moong bean dosai, serve hot with Allam pachadi
Click on the image for the recipe link
Pesarattu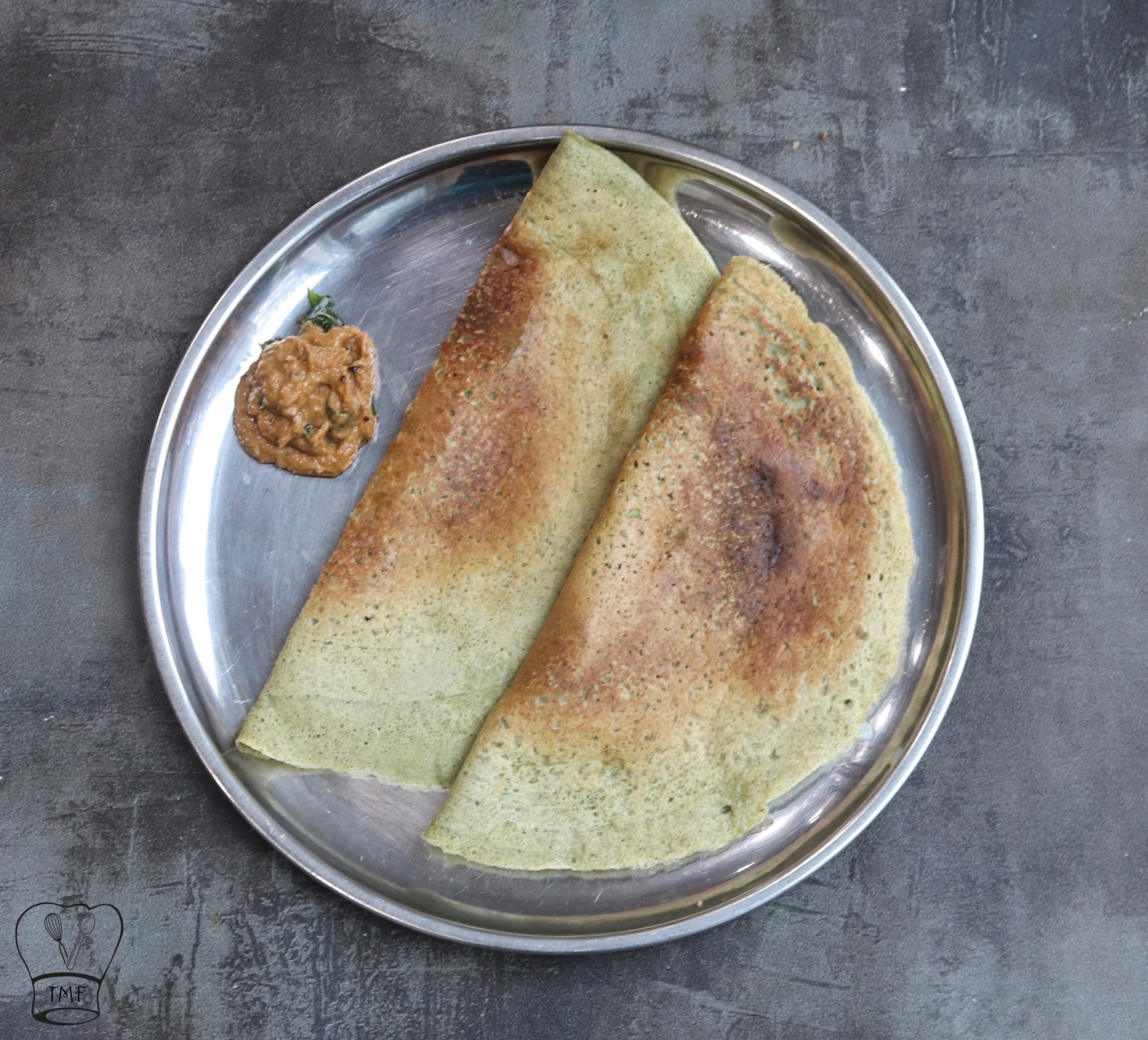 Other Indian tiffin recipes
Ginger chutney
Moong dal dosai also goes well on these sides,
Puli milagai thokku
Tomato thokku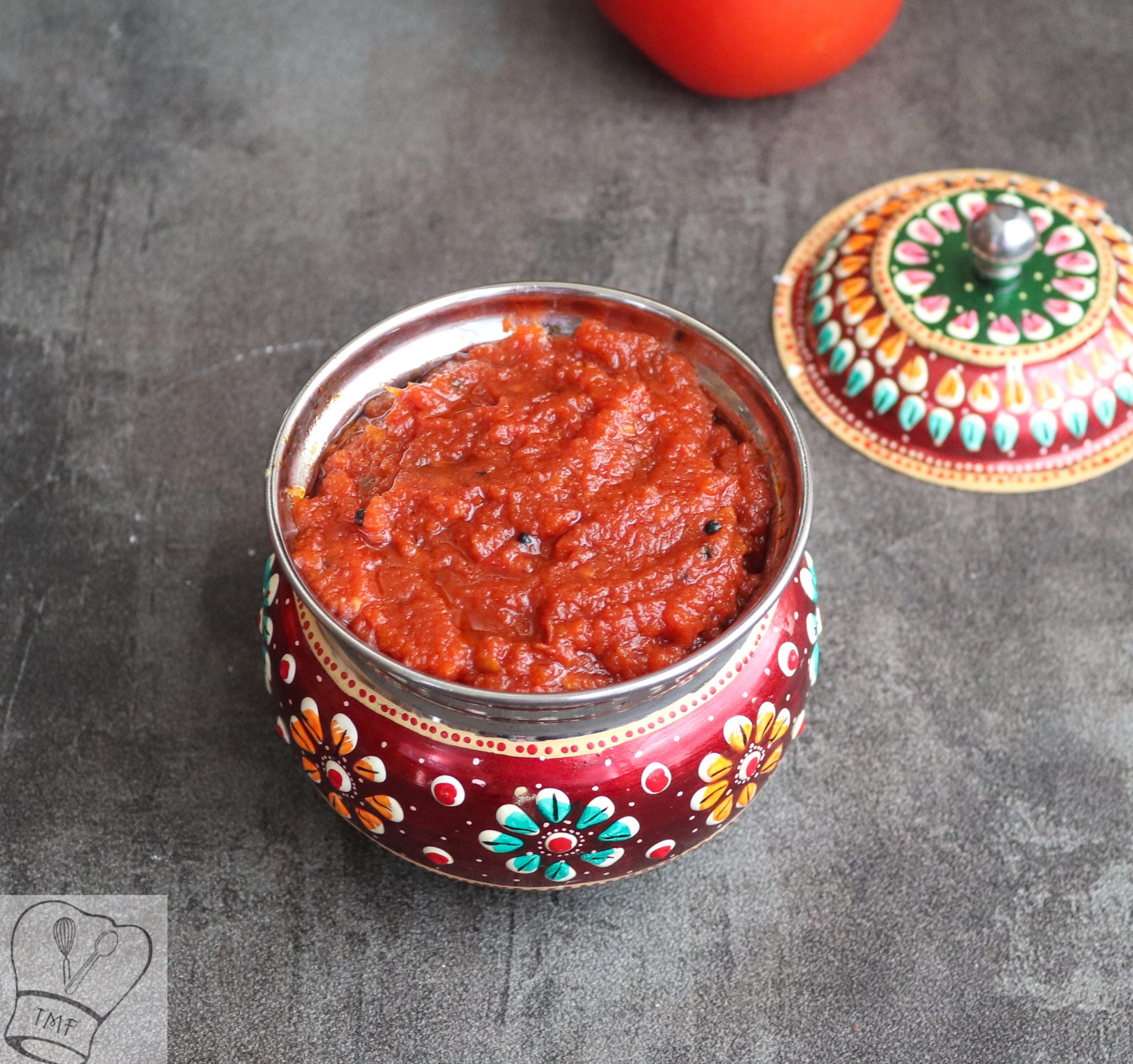 Kara kuzhambu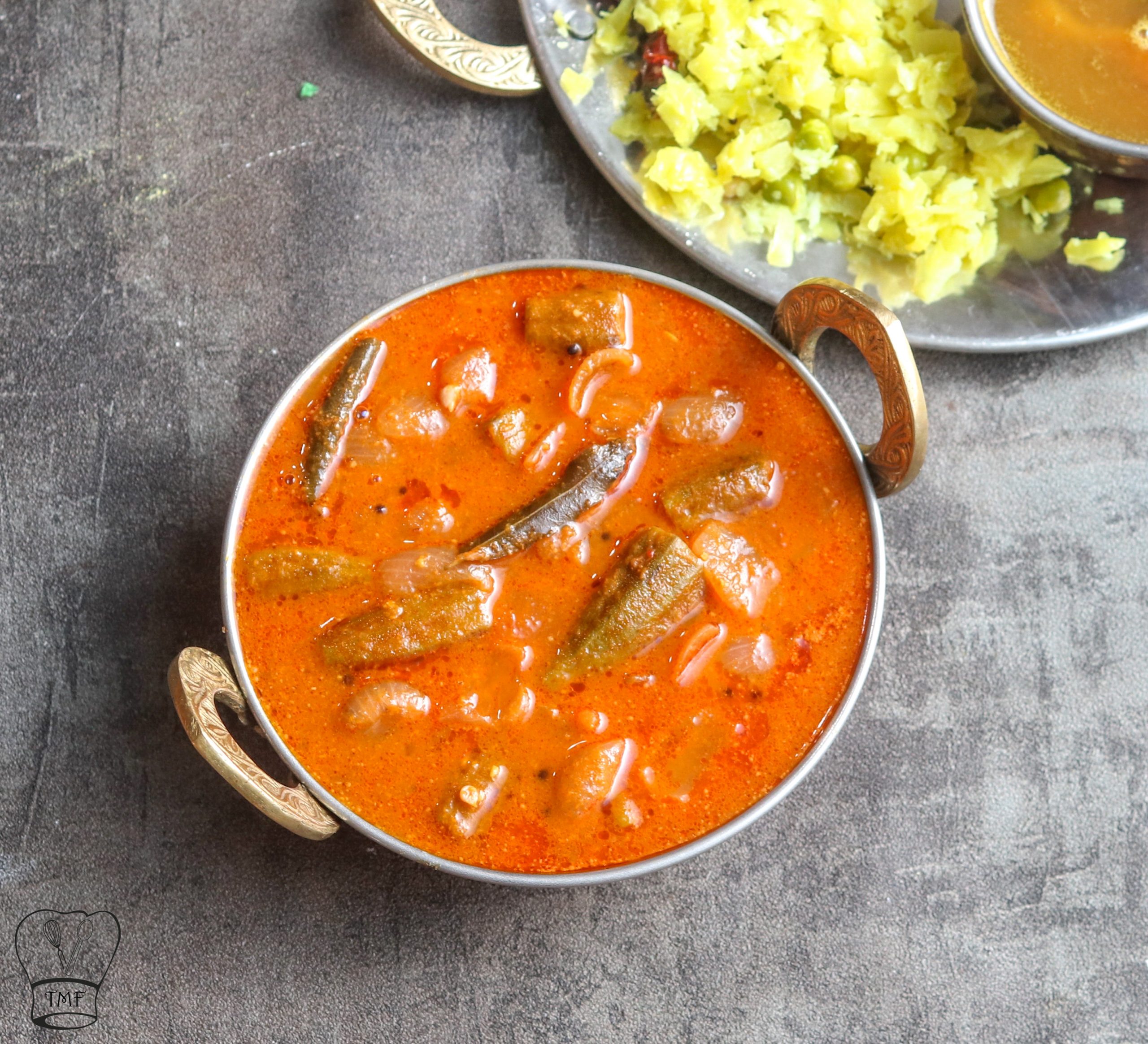 White chutney