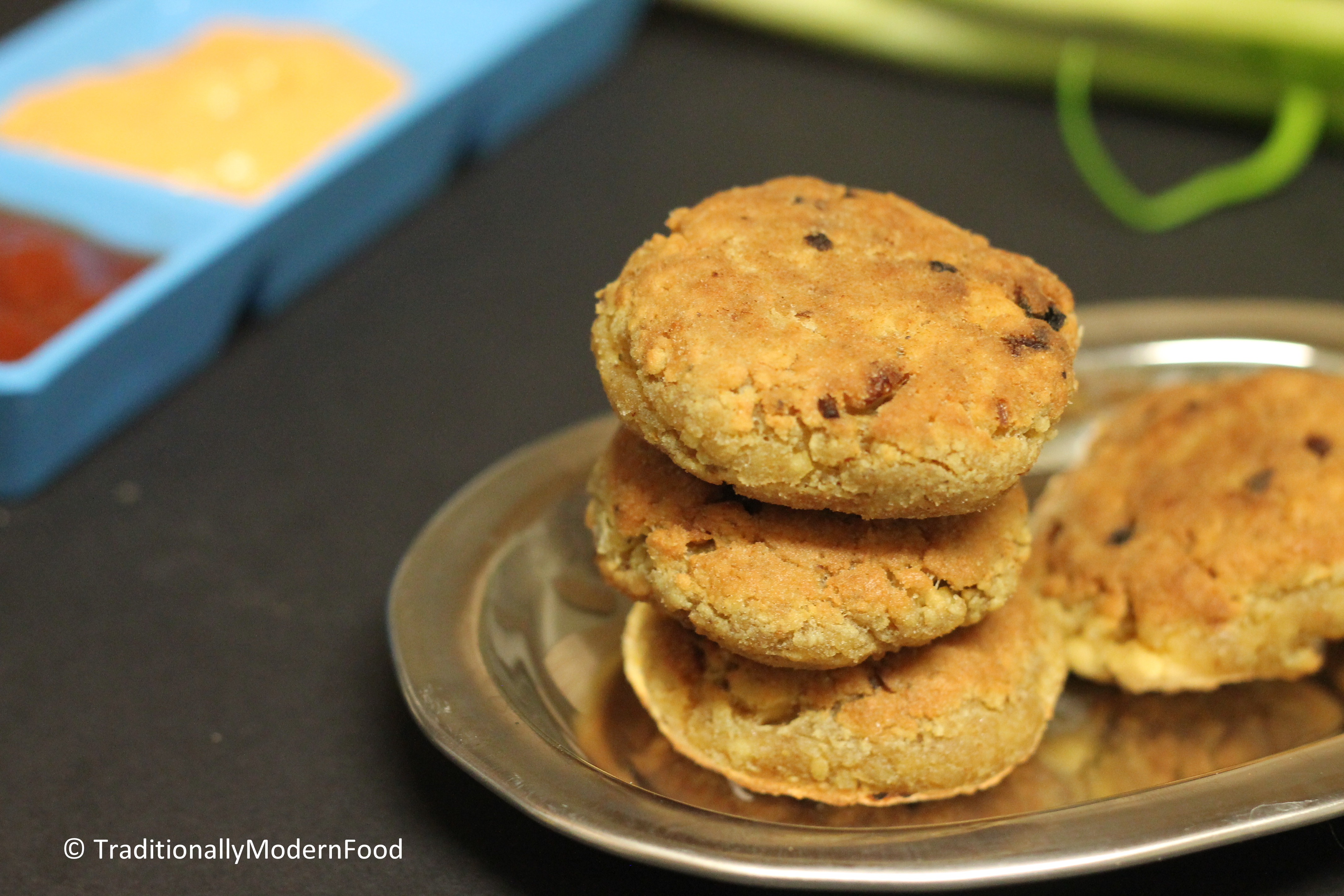 Tofu cutlet | Tofu kebab is a protein rich tasty snacks. Crispy snacks can't go wrong. Tasty and healthy after school snacks. If you are cautious about oil this tofu cake is a great appetizer for you with less oil.
Snacks are something which I always relish. After returning from school hot snacks with complan welcomes us home. Usually Amma prepares some tiffin varieties but once in a week she prepares some special snacks. Well, deep fried snacks like Pakoda, bonda, bhaji, Chips, Thattai, mixture etc are considered to be special for us. Those days Puff and cutlets are from bakery. My Aunt taught my mother how to make potato cutlets. Those days it was always deep or shallow fried.
There are few days when my son refuses whatever I give him for lunch /dinner. If it is a bad day all three courses are a big deal. Like mom, even he like snacks. When he was young, well even now he is young, can I say when he stared talking, I once prepared bhaji at home and gave him, he loved it. Ever since he always address all snacks as bhaji. There are days when Paniyaram, waffle, cutlet, puff, croissant etc become bhaji.
Our friends and family always tease me for cheating him. Instead of rejecting everything if the word bhaji can make him have few pieces I don't mind naming all my dishes as bhaji.
Being a vegetarian our pediatrician always tells me to give lots of protein. Other than lentils,nuts and yogurt, tofu is my favorite pick. It is not only healthy for kids but soya products are great for adults to reduce LDL. I usually add tofu in gravies, bhurji or in Thai recipe. I came to know about this cutlets from a book.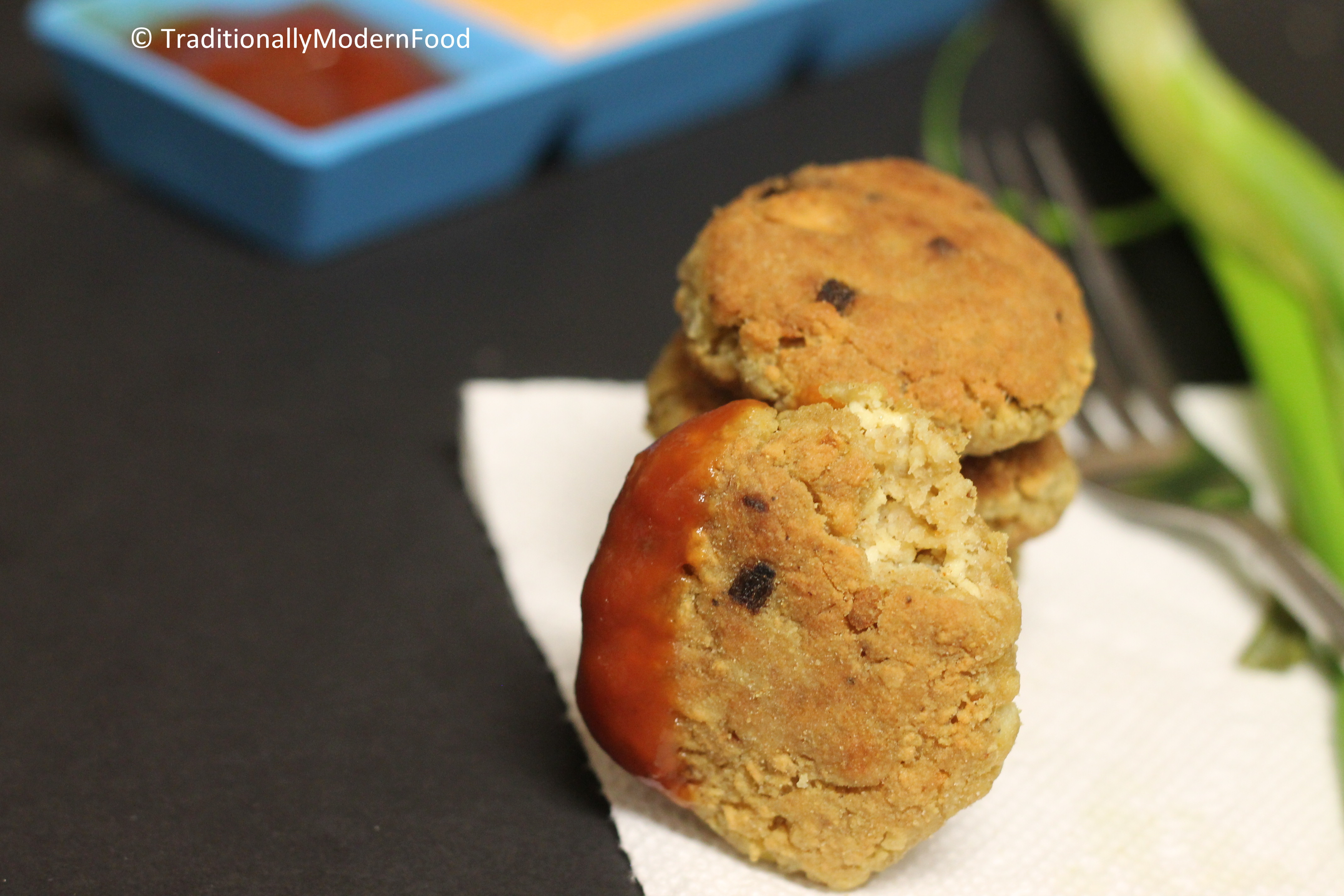 Remember my broccoli stir fry, did I tell it is one of my highly viewed recipe in 2015. Special thanks to co- sis for buying "Good Food Made Simple – Vegetarian" book. As the name suggests the recipes in the book are easy and yummy. After stir fry, tofu cake is another recipe I tried from that book.
After preparing Kadai tofu, I had few pieces of leftover tofu in the fridge. One evening when my son was sleeping I was reading that book, this tofu cutlet pulled my attention. The original recipes was pure "Thai style", I apodated my " Thai (Mother in tamil)" way with Indian spices. I didn't have Thai spices at home didn't have patience to wait till I buy.
Yesterday I prepared dahi kebab for my son that's when I remembered three tasty kebab are sitting in my draft. So I decided to post Tofu Cutlet today, can I call it kebab?? When I tell it as bhaji, so why not. If you have a vadai lover at home, this is tofu vadai for the little one:-)
Kids after school snacks recipe
Check our other tasty paneer + tofu based dishes in TMF,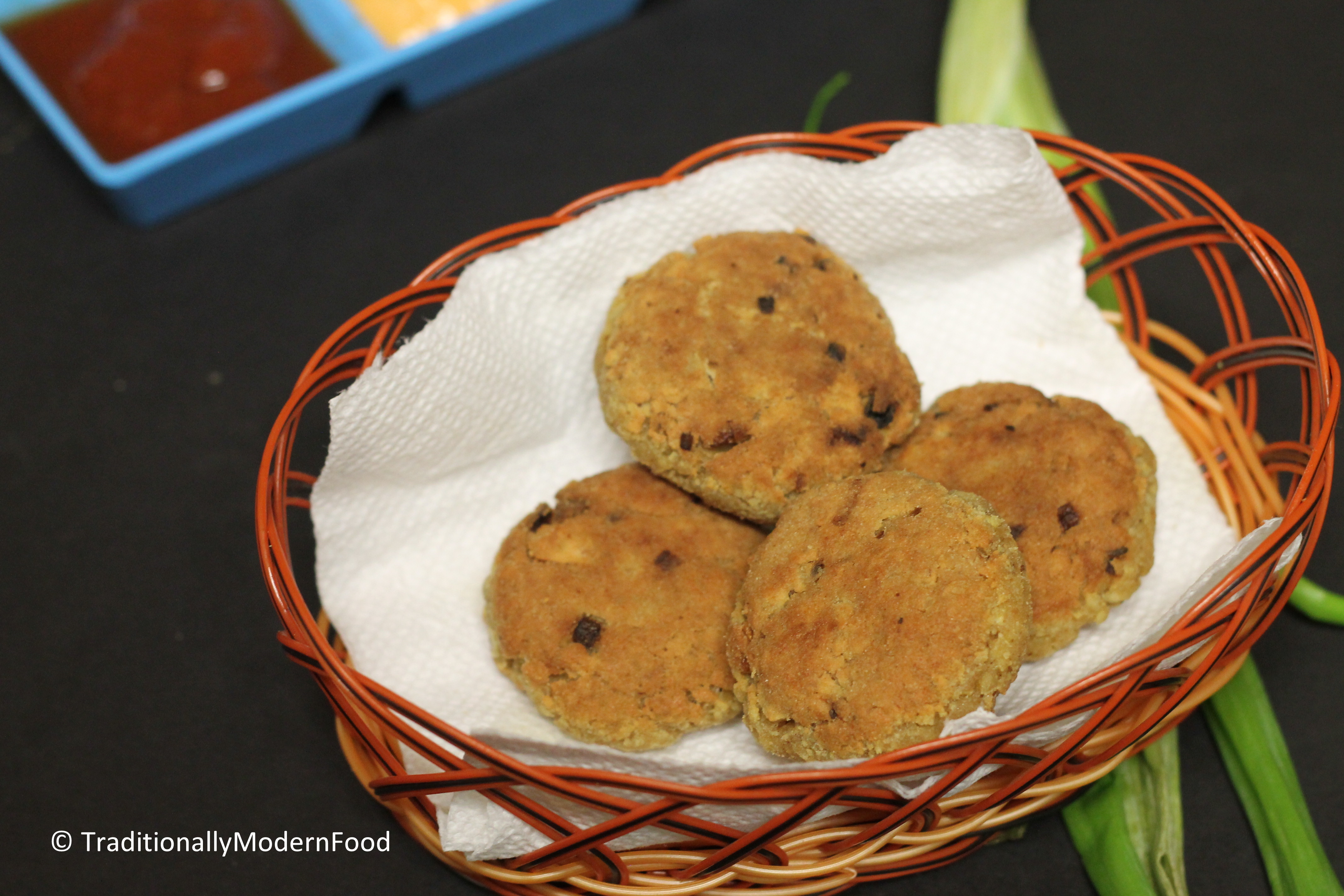 Tofu Cake | Tofu Cutlet | Tofu Patties
Crispy snacks can't go wrong. Tasty treat with lots of protein from tofu makes it healthy too. If you are cautious about oil this tofu cake is a great appetizer for you with less oil
Print
Pin
Comment
Ingredients
Tofu - 1 cup

Spring onion - 2 tbsp

white part, finely chopped

Wheat flour - 2 tbsp

Corn Flour - 2 tbsp

Bread crumbs - 2 tbsp

Garam Masala - 1/2 tsp

Pav bhaji Masala - 1/8 tsp

Coriander powder - 1 tsp

Cumin powder - 1/2 tsp

turmeric powder - 1/8 tsp

Salt - as needed

Oil - to shallow fry
Instructions
In a wide bowl crumble the tofu. Add all the other ingredients except oil and mix everything well, make a soft dough

Cover and chill the dough for 20 minutes to make it firm

Slightly grease the hands with oil and take a small portion of the mixture, make a ball and flatten it

In medium heat enough oil to cover the bottom of heavy skillet and cook the tofu cakes for about 4 -6 minuts or until golden brown, turning them halfway through. Drain the oil in paper towel and serve warm with kethup or any dip
Notes
1. Paneer can be used instead of tofy and prepared cutlet similarly
2. Moisture in the tofu is enough for the dough, I didn't add extra water. If required sprinkle few drops
3. Pepper powder, chilli powder, chopped green chilli can be used for Spice
4. I have shallow fried the cutlets. You can deep fry/cook in Paniyaram pan/tawa cook with less oil or bake it for 375 degree Fahrenheit 20 - 25 minutes, flipping in between
5. Flour can he used to grease the cutlet instead of oil
Ingredients:
Tofu - 1 cup
Spring onion - 2 tbsp, white part, finely chopped
Maida flour - 2 tbsp
Corn Flour - 2 tbsp
Bread crumbs - 2 tbsp
Garam Masala - 1/2 tsp
Pav bhaji Masala - 1/8 tsp
Coriander powder - 1 tsp
Cumin powder - 1/2 tsp
turmeric powder - 1/8 tsp
Salt - as needed
Oil - to shallow fry
Method:
In a wide bowl crumble the tofu
Add all the other ingredients except oil and mix everything well, make a soft dough

Cover and chill the dough for 20 minutes to make it firm.

Slightly grease the hands with oil and take a small portion of the mixture, make a ball and flatten it

In medium heat, add enough oil to cover the bottom of heavy skillet and cook the tofu cakes for about 4 -6 minuts or until golden brown, turning them halfway through. Drain the oil in paper towel and serve warm with kethup or any dip