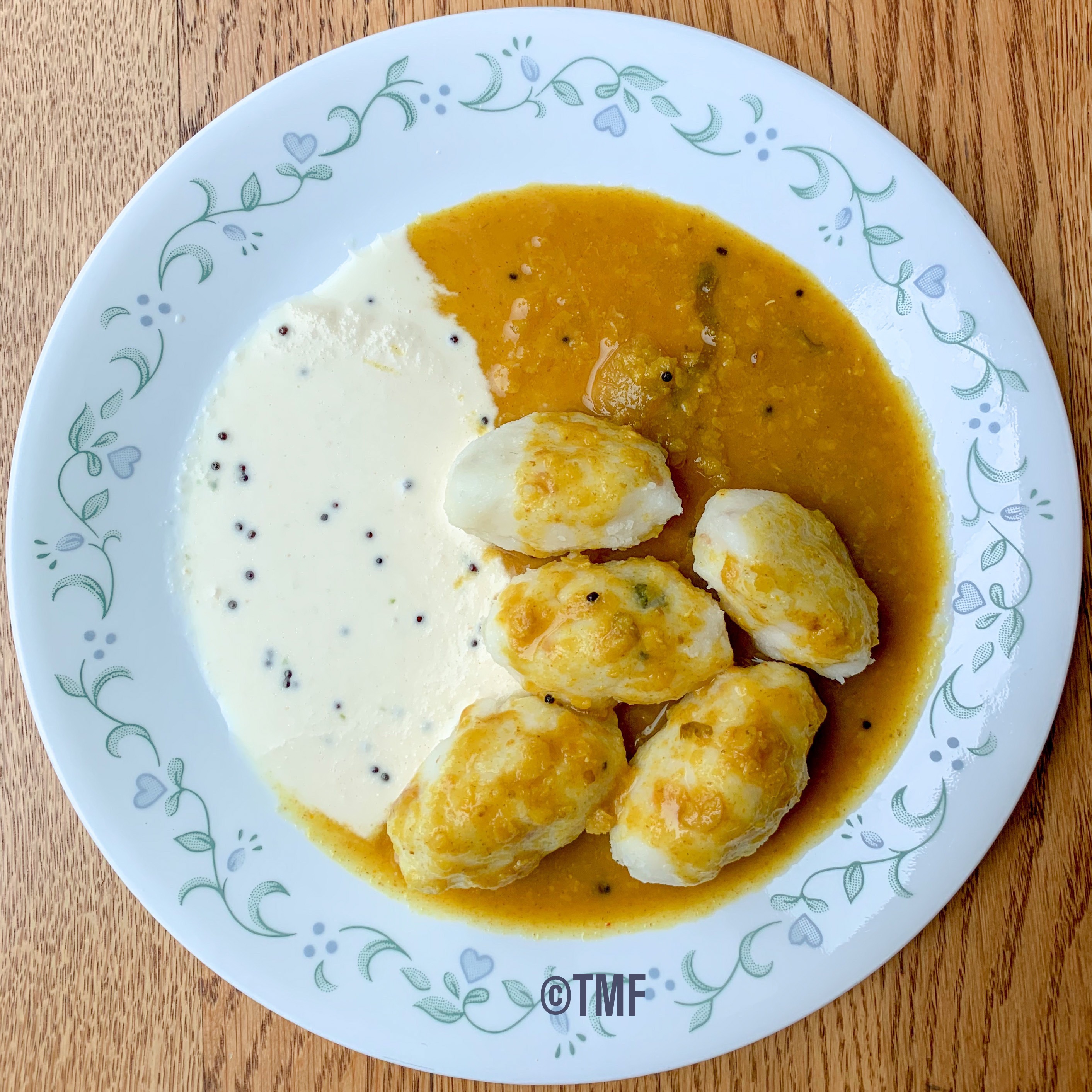 Upma Kozhukattai | Kara Pidi Kozhukattai | Aval Pidi Kozhukattai is a tasty tiffin variety prepared with flattened rice.
Kozhukattai is a traditional recipe prepared with broken rice, here is a light and healthy version. Upma Kozhukattai serves as a great tiffin for breakfast/ dinner. Aval mixture is another favourite using aval
In our home we prefer having tiffin items for dinner. Aval Pidi Kozhukkatai is one common breakfast recipes prepared in home. Aval is light which makes Upma Kozhukattai a tasty dish.
Couple of days ago wanted to eat broken rice version but instead of using raw rice tried with flattened rice and liked the taste. It tasted similar to the traditional Kozhukattai prepared with Rice.
Arisi kurunai Adai can also be prepared with the same dough.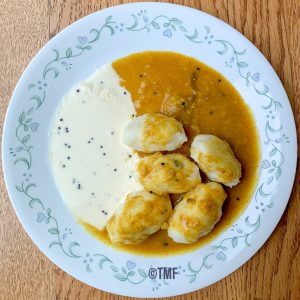 Ingredients
Flattened Rice/Aval - 2 cup

Scraped Coconut - 2 tbsp

Salt - as needed

Curd - 1 tbsp

Optional

Water - 2 cups

For tempering

Coconut oil – 1 tsp

Mustard Seeds - 1/4 tsp

Green Chilli - 1

Adjust according to your taste

Ginger – 1 tsp

Urad Dal – 1/2 tsp

Channa Dal – 1/2 tsp

Curry leaves - 1 sprig

Asafoetida – a generous pinch
Instructions
Pulse the Aval coarsely in a blender and transfer to a plate

Add oil to the pan. Once the oil is hot, temper with mustard seeds, urad dal, channa dal, red chili, green chili, curry leaves, and asafoetida. After it splutters, add 2 cups of water, coconut, and salt. Bring to boil. Once the water starts boiling add curd and pulsed Aval

Stir till all the moisture evaporates and Aval is half cooked. Sprinkle some water if required. Switch off the heat

Form kozhukattai with it when they are not too hot to handle

Steam them in a steamer or idly stand for 8 to 10 minutes
Ingredients:
Flattened Rice/Aval - 2 cup
Scraped Coconut - 2 tbsp
Salt - as needed
Curd - 1 tablespoon (Optional)
Water - 2 cups
For tempering
Coconut oil – 1 tsp
Mustard Seeds - 1/4 tsp
Green Chilli - 1 (Adjust according to your taste)
Ginger – 1 tsp
Urad Dal – 1/2 tsp
Channa Dal – 1/2 tsp
Curry leaves - 1 sprig
Asafoetida – a generous pinch
Method:
Pulse the Aval coarsely in a blender and Transfer to a plate
Add oil to the pan. Once the oil is hot, temper with mustard seeds, urad dal, channa dal, red chilli, green chilli, curry leaves and asafoetida. After it splutters, add 2 cups of water, coconut and salt. Bring to boil. Once the water starts boiling add curd and pulsed Aval
Stir till all the moisture evaporates and Aval is half cooked. Sprinkle some water if required. Switch off the heat
Form kozhukattai with it when they are not too hot to handle
Steam them in a steamer or idly stand for 8 to 10 minutes