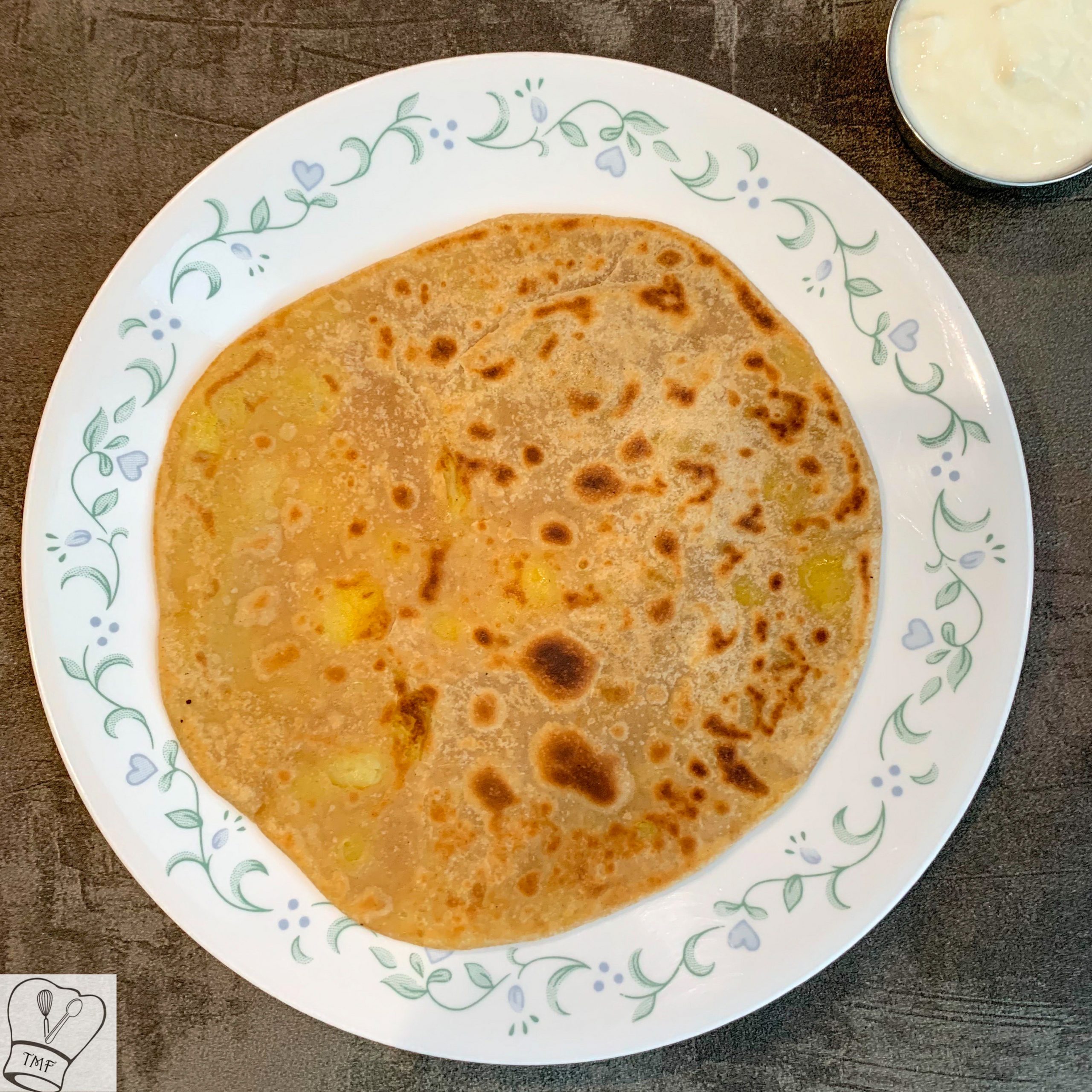 Aloo paratha is a tasty filling dinner/breakfast. With just curd paratha can made easily without consumin much time.
CHECKOUT OTHER TASTY POTATO-BASED RECIPES IN TMF,
My co-sister's mom is an expert in making Aloo paratha. Whenever I meet aunty, I always ask her to make Aloo paratha for me. There was time when making chappati was my nightmare - Not only during my college days, but even after marriage chappati is my scary take.
Thanks to the marriage life, hubby prefers skipping rice for dinner. So I started doing many cracked wheat recipes, oh ya it all started to skip making chappati:-) when something becomes your routine you master (shall I say that, I don't know, well let me put this way, I can manage it:-) seeing my Naan, avocado paratha and mixed veggies paratha recipes, my sister asks me - really?? U doing all this?????
Coming back to Aloo paratha, this recipe was in my draft for 6 months. This is my second paratha recipe don't know why but I always kept postponing to post this. Yesterady I prepared Aloo paratha and while cooking I decided I am publishing this post today, my mind voice finallly!!!
Try out other parathA recipe in TMF
Aloo Paratha
Preparation time : 10 mins | Standing time : 30 mins - 1 hour | Serves : 2
Ingredients:
Chappati dough:
Whole wheat Flour - 1 cup
Water - as needed for the dough
Oil - 1/2 tablespoon
Salt - as needed
Potato Masala:
Potato - 2, medium sized
Turmeric powder - a pinch
Coriander Powder - 1/2 teaspoon
Cumin Powder - 1/4 teaspoon
Fennel(Sombu) powder - a pinch
Ginger garlic paste - 1/2 teaspoon
Red chilli powder - 1/8 teaspoon
Garam masala powder - 1/4 teaspoon
Oil - 1 teaspoon + for paratha
Salt - as needed
Method:
Make a soft dough, as we do for chapathi and keep it covered for 30 minutes to 1 hour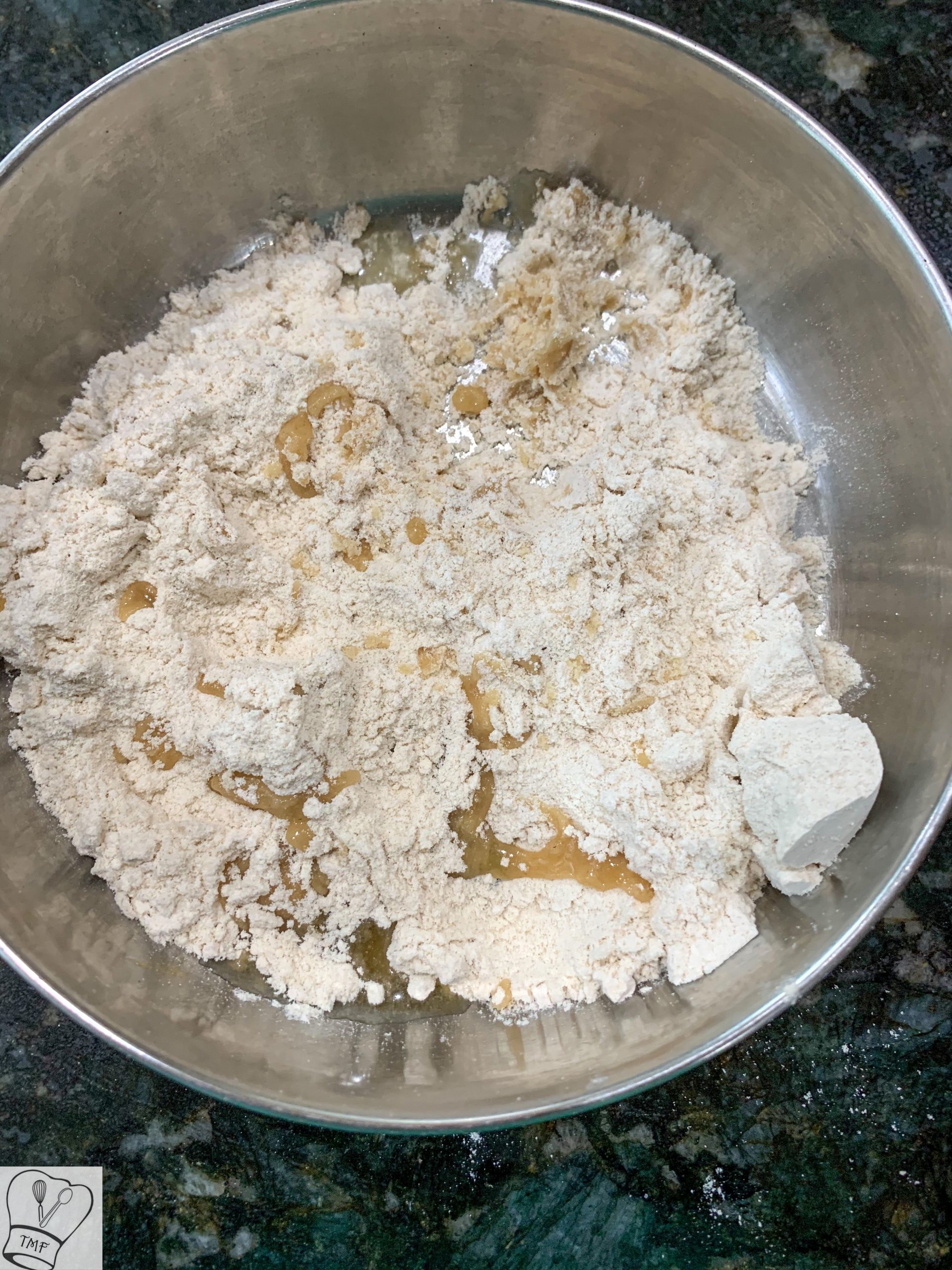 Cut the potato into half and boil the potatoes (I microwaved them for 7 minutes). Peel the skin and mash them (You can use a fork to mash)

Add 1 teaspoon of oil to a pan. Add ginger garlic paste and sauté for 30 seconds. Add onions and saute till onions are translusent. Add garam masala, red chilli powder, fennel seed powder, turmeric powder and allow it to cook for a minute. Add mashed potato and cook for 2-3 mins. Switch off and keep the stuffing aside. When its cool make small balls and it rest for atleast 30 mins
Knead the dough and divide into small balls, and roll it into a small circle. Keep one potato filling

Seal the edges together. Add little oil to the rolling pin and gently roll it like regular chapathi (with less pressure). Do the same for the remaining dough and filling.

Heat a griddle and when it is hot, place the rolled paratha, drizzle some oil. and cook for a minute or so and flip it over to the other side. Cook till the other side cooks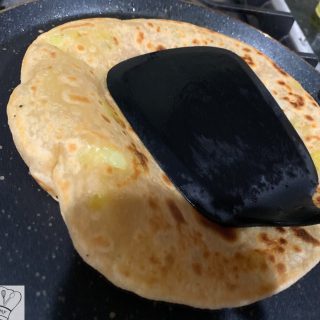 Aloo Paratha
Aloo paratha is a tasty filling dinner/breakfast. With just curd paratha can made easily without consumin much time.
Print
Pin
Comment
Ingredients
Chappati dough:

Whole wheat Flour - 1 cup

Water - as needed for the dough

Oil - 1 teaspoon

Salt - as needed

Potato Masala:

Potato - 2

medium sized

Peas - 2 tablespoon

Turmeric powder - a pinch

Coriander Powder - 1/2 teaspoon

Cumin Powder - 1/4 teaspoon

Fennel

Sombu powder - a pinch

Ginger garlic paste - 1/2 teaspoon

Red chilli powder - 1/8 teaspoon

Garam masala powder - 1/4 teaspoon

Oil - 1 teaspoon

Salt - as needed
Instructions
Make a soft dough, as we do for chapathi and keep it covered for 30 minutes to 1 hour

Cut the potato into half and boil the potatoes (I microwaved them for 7 minutes). Peel the skin and mash them (You can use a fork to mash)

Add 1 teaspoon of oil to a pan. Add ginger garlic paste and sauté for 30 seconds. Add onions and saute till onions are translusent. Add garam masala, red chilli powder, fennel seed powder, turmeric powder and allow it to cook for a minute. Add mashed potato and peas, and cook for 2-3 mins. Switch off and keep the stuffing aside. When its cool make small balls

IMG_8256Knead the dough and divide into small balls, and roll it into a small circle. Keep one potato filling

Seal the edges together. Then gently roll it like regular chapathi (with less pressure). Do the same for the remaining dough and filling.

Heat a griddle and when it is hot, place the rolled paratha, drizzle some oil. and cook for a minute or so and flip it over to the other side. Cook till the other side cooks
Notes
Can add 1 tablespoon of yogurt instead of oil while making dough
Instead of keeping the filling and sealing can also make two chappati and put the potato spread, flatten it and seal the edges
For regular recipe updates pls follow TMF social media,
Facebook | Instagram | Youtube | Pinterest | Twitter