Arisi paruppu Sadam | Arisi Paruppu sadham | Coimbatore style arisi paruppu Sadam, arisi paruppu sadam recipe | kongunadu paruppu sadam south Indian style dal rice, lunch box recipe with step-by-step pictures and video recipe. Check out the Arisi Paruppu sadam recipe and if you like the video pls SUBSCRIBE to my channel.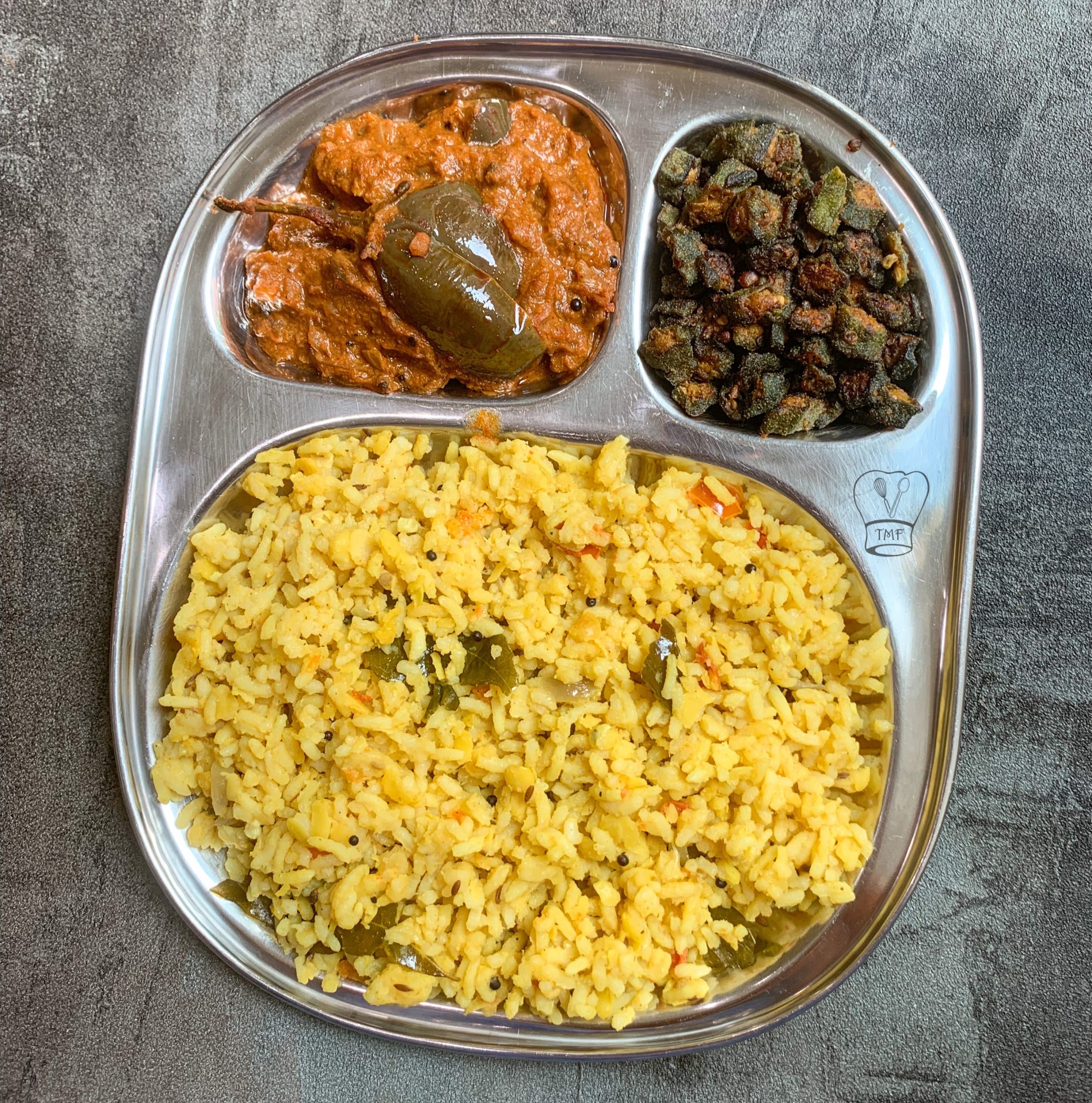 Arisi paruppu Sadam (rice and dal) rice is a protein-rich filling meal. With minimal ingredients, it tastes great. One-pot Arisi paruppu sadham can be prepared in a pressure cooker and Instant Pot.
Should I soak rice + dal for Paruppu Sadham?
Yes, whenever I am making one-pot dal-based recipes I prefer soaking rice+ dal for better soaking. I gave soaked in hot water instead you can soak overnight in cold water. Well-soaked rice + dal yields the best Arisi pappu Sadam.
What should be the ratio of rice+ dal?
Traditionally 4:1 ratio rice: dal is used,but to add more protein I have used 2:1 rice: dal. Adjust according to your taste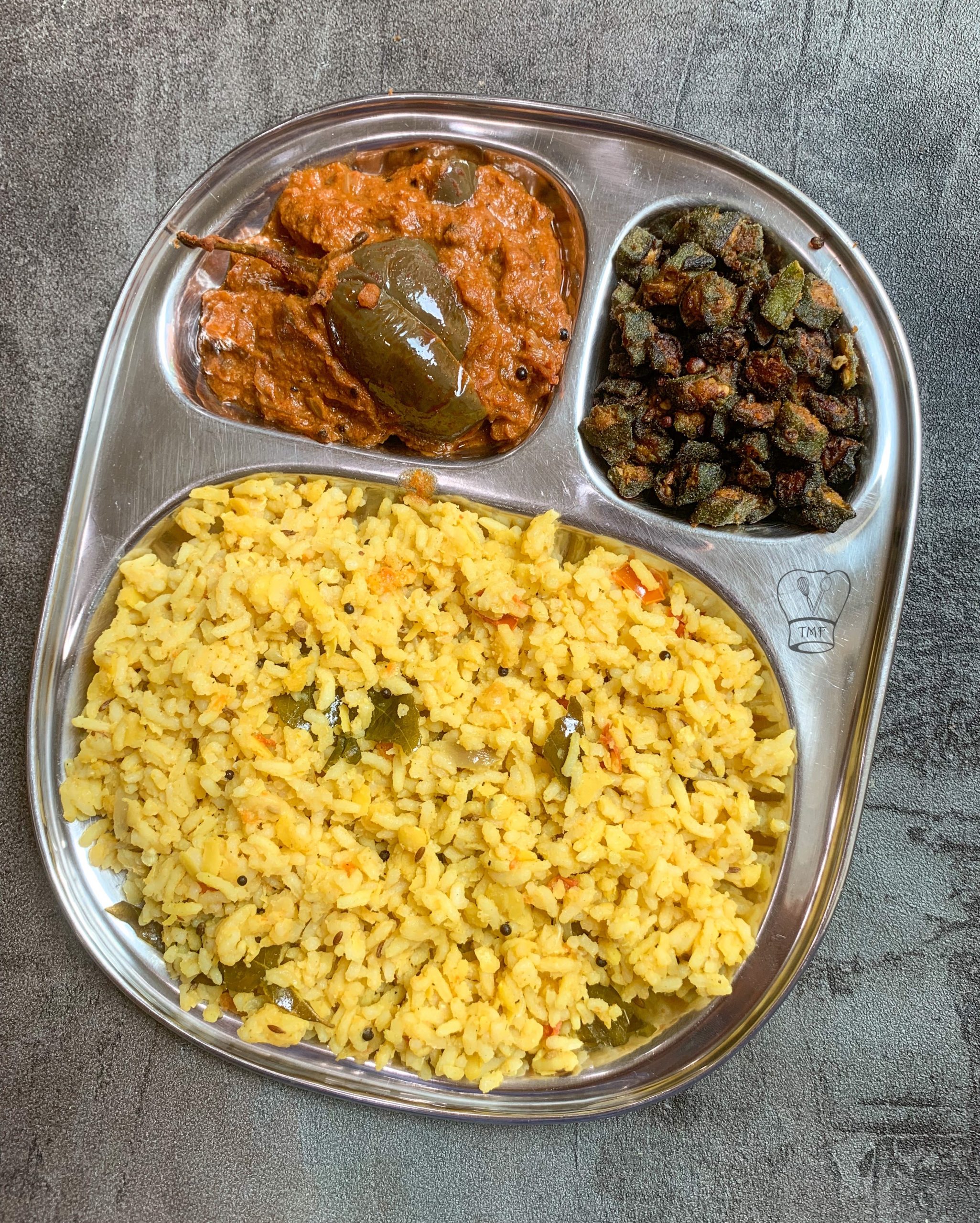 What kind of rice should I use?
I have used sona masoori rice. Instead, you can use raw rice, ponni rice, etc.
How to make Pressure cooker Arisi Paruppu sadham?
For the pressure cooker version follow all the procedures but after adding water bring the water
to boil then pressure cook for 3 whistles
How to make Arisi paruppu Saddam kids friendly?
For kids-friendly version, you can add extra water and makes it mushy. Also to make it less spicy use pepper-cumin powder and skip sambar powder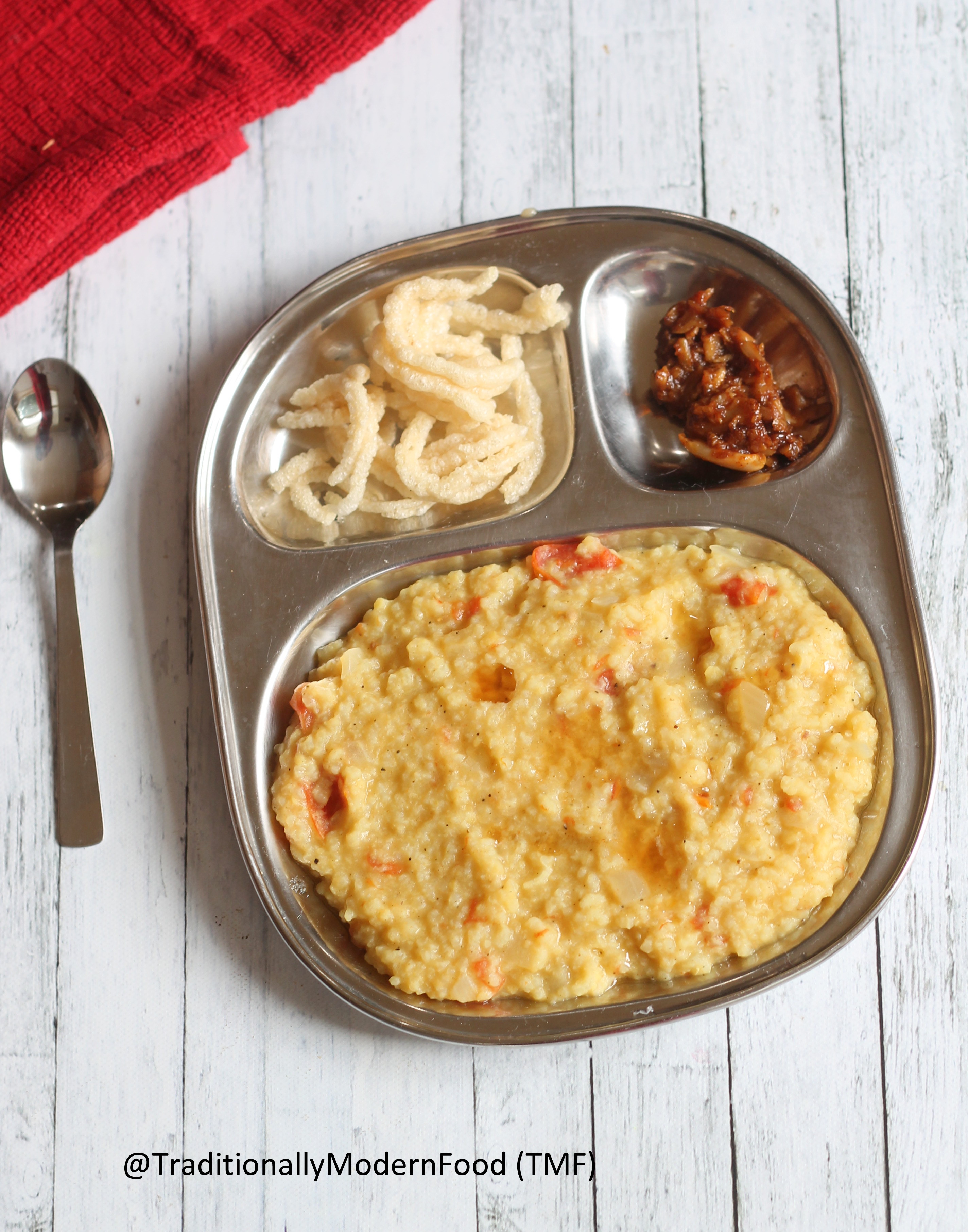 Can I cook pappu sadam with salt ?
I prefer adding salt after dal and rice are well cooked. Add salt , mix well and keep the cooker closed. Set aside for at least 15 minutes for salt flavor to incorporate
can I add garam masala?
yes, you can add any spice powder of your choice.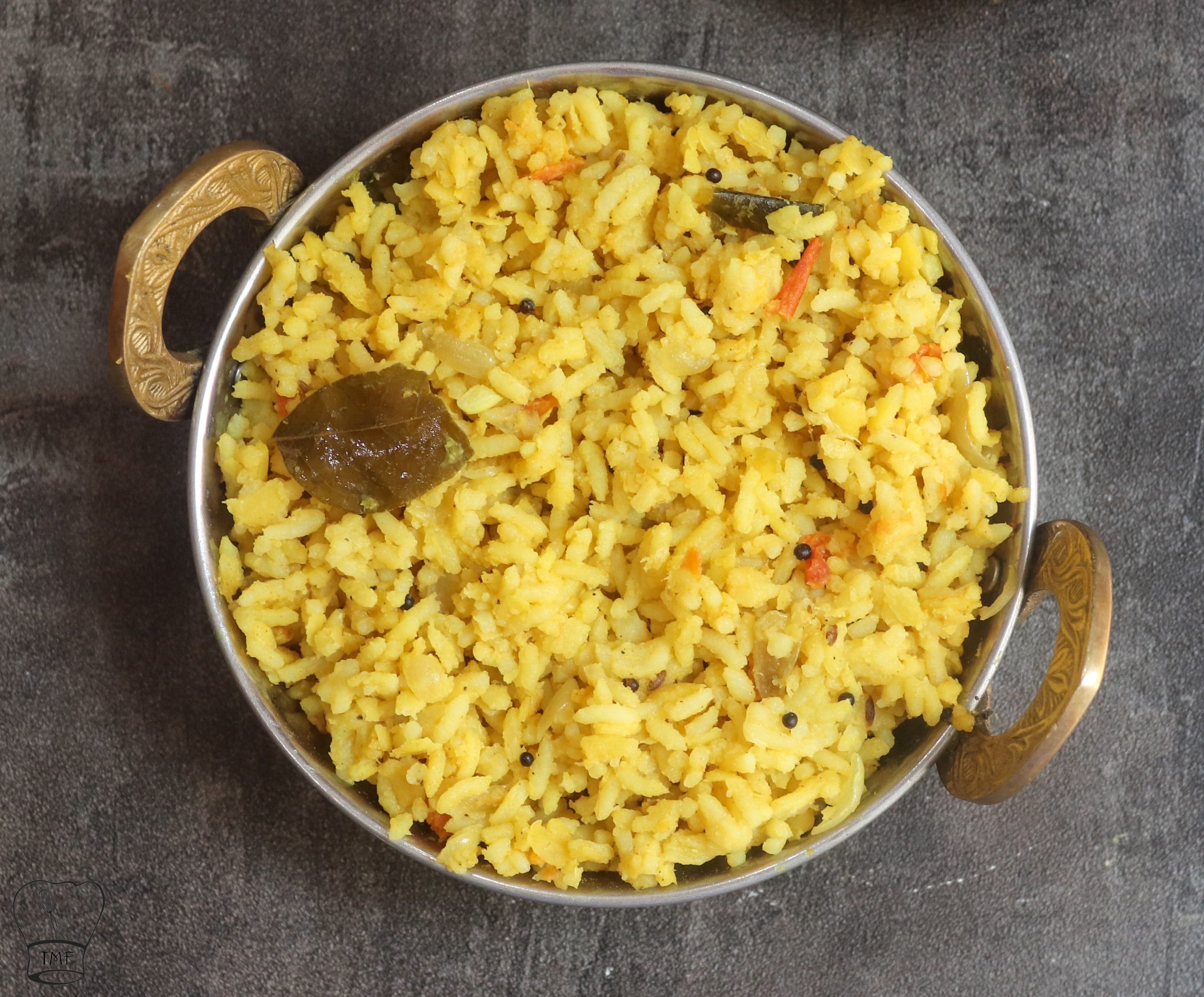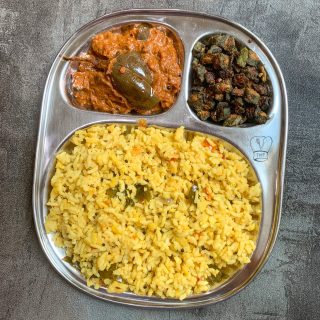 Ingredients
3/4

cup

Rice

1/3

cup

Toor Dal

2

cup

+ 1/2 cup Water

15

small onion

chopped

1

Tomato finely chopped

3

Garlic

finely chopped

1/4

tsp

Turmeric powder

1

tsp

sambar powder

1/8

tsp

Pepper powder

Pinch

of Fenugreek powder

2

tsp

Butter/Ghee + to serve
To temper:
1

+ 1/2 tbsp Sesame oil

1/2

tsp

mustard seeds

1

tsp

cumin seeds

2

red chilli

Curry leaves few
Instructions
how to make Arisi paruppu Sadam in Instant pot with step by step pictures:
Wash and soak dal and rice for 1 hour in hot water and drain the water

Turn on IP in saute mode and add oil, wait till the IP notification turns hot

Once you see hot add mustard seeds, cumin seeds, red chilli, and curry leaves; let the mustard seeds splutter

Add chopped small onions and give a good mix

Furthermore, add chopped garlic and cook for around 3 minutes till onions turn translucent

Add tomato and cook till for a minute

Furthermore add turmeric powder and sambar powder; give a quick mix and cook for 30 seconds

Add soaked rice- dal, give a quick mix

Press cancel and Turn off IP

Mix well and make sure nothing is stick to the pan

Add water and mix again

Finally add a pinch of fenugreek powder and pepper powder

Close the IP and keep sealing position

Turn on rice mode and let the pressure release naturally

Finally, add required salt and ghee; mix well

Close the IP and keep it said for at least 15 minutes for the salt to incorporate well
How to make Arisi paruppu Sadam in a pressure cooker with step by step pictures
Follow all the procedures as it till adding water

After adding water bring it to boil

Once the water starts boiling, mix well and pressure cook for 3 whistles, let the pressure releases naturally

Add ghee and salt, close the cooker and let it sit for 15 minutes
Notes
Cinnamon, star anise, bay leaf, fennel seeds and other whole garam masala spice can be added for additional flavor
I have used sona masoori rice. Instead, you can use raw rice, ponni rice, etc.
Always soak rice and dal then cook arisi paruppu sadham
No-onion no-garlic version of arisi paruppu sadam can also be prepared
Vegetables like carrot, peas, beans, beetroot etc. can be added
For the pressure cooker version follow all the procedures but after adding water bring the water to boil then pressure cook for 3 whistles
I prefer adding the salt after pressure releases as it helps for proper cooling of dal
Ingredients:
3/4 cup Rice
1/3 cup Toor Dal
2 cup + 1/2 cup Water
15 small onion, chopped
1 Tomato finely chopped
3 Garlic, finely chopped
1/4 tsp Turmeric powder
1 tsp sambar powder
1/8 tsp Pepper powder
Pinch of Fenugreek powder
2 tsp Butter/Ghee + to serve
To temper:
1 + 1/2 tbsp Sesame oil
1/2 tsp mustard seeds
1 tsp cumin seeds
2 red chilli
Curry leaves few
how to make Arisi paruppu Sadam in Instant pot with step by step pictures:
Wash and soak dal and rice for 1 hour in hot water and drain the water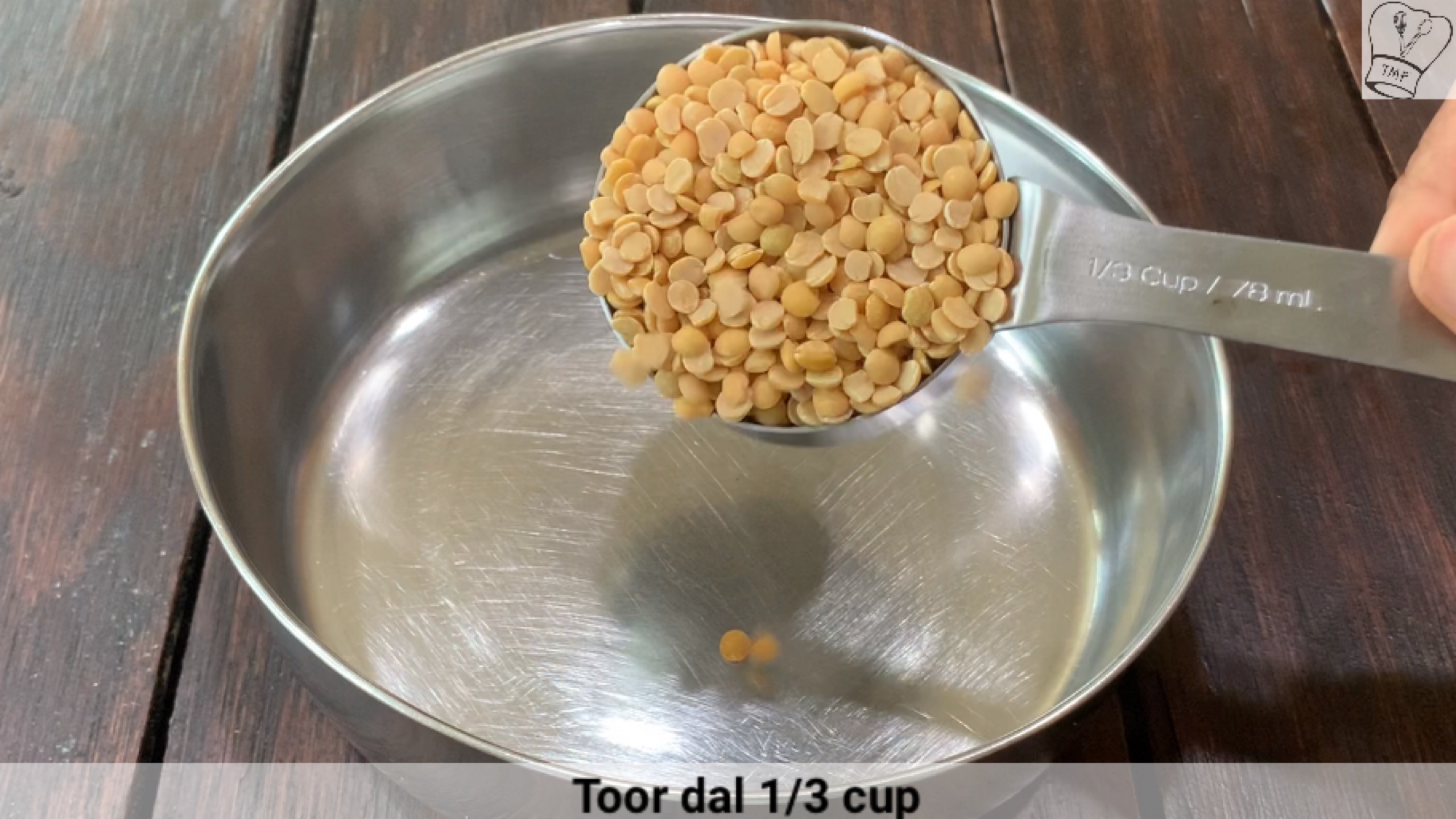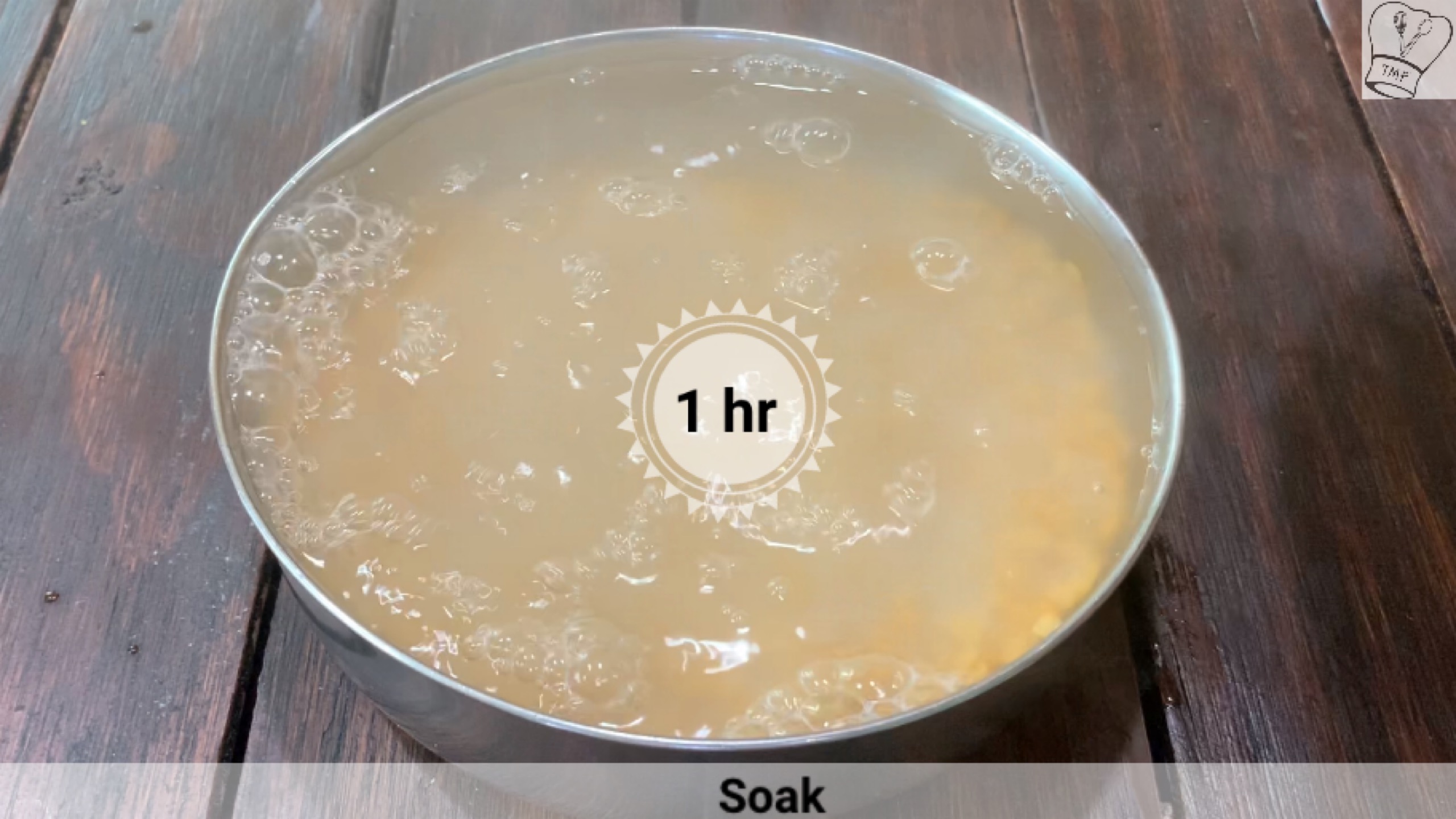 Turn on IP in saute mode and add oil, wait till the IP notification turns hot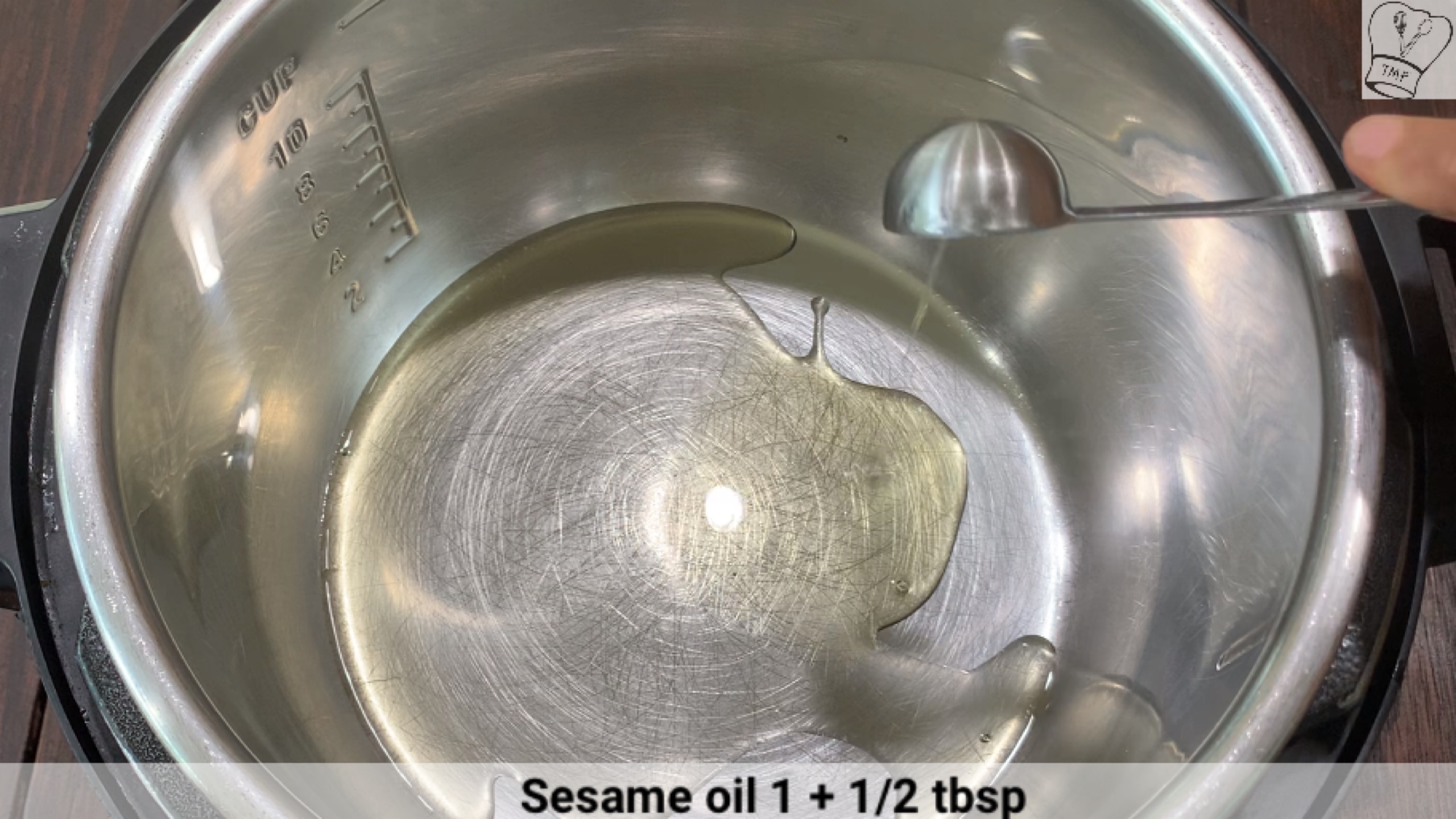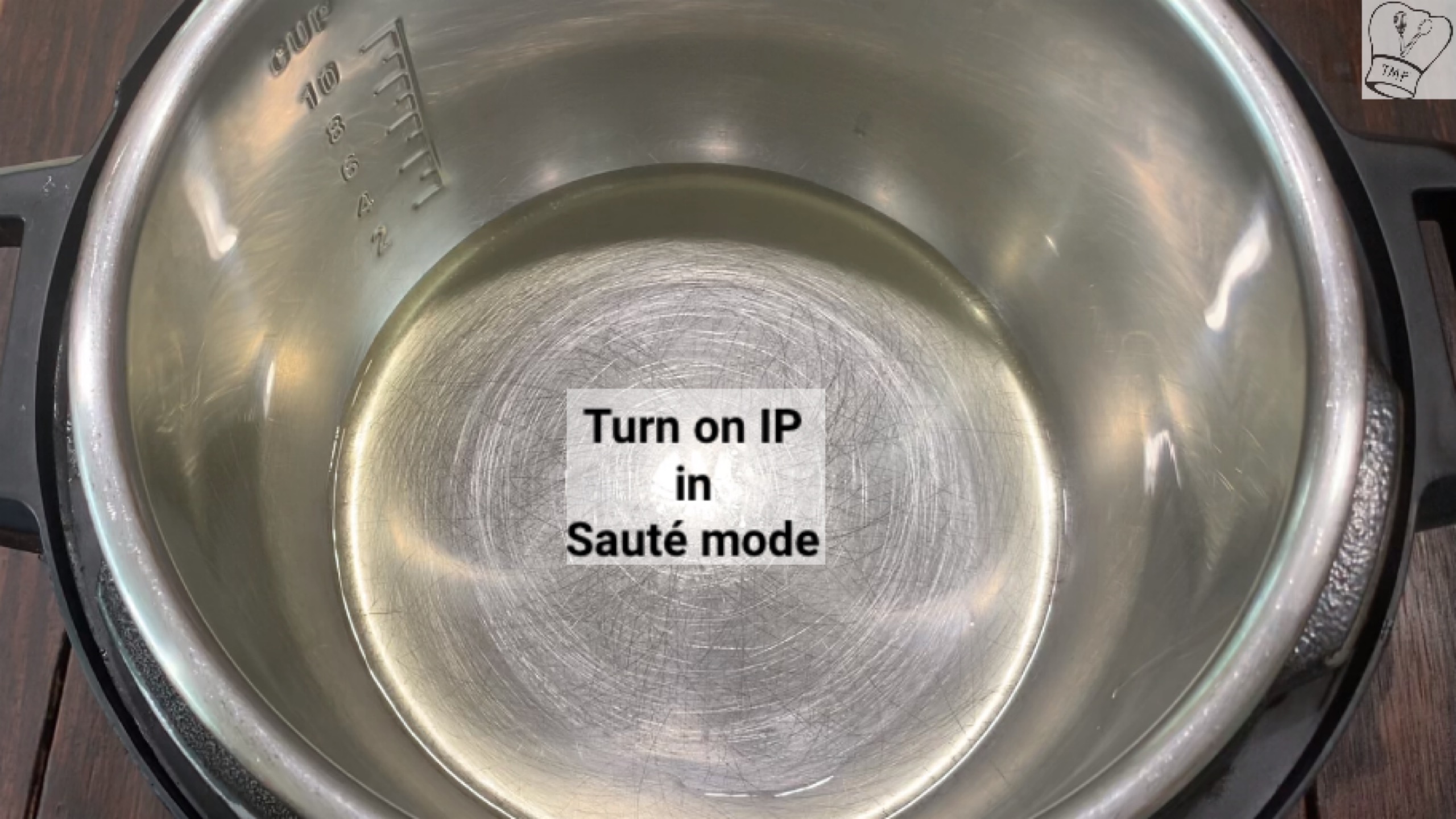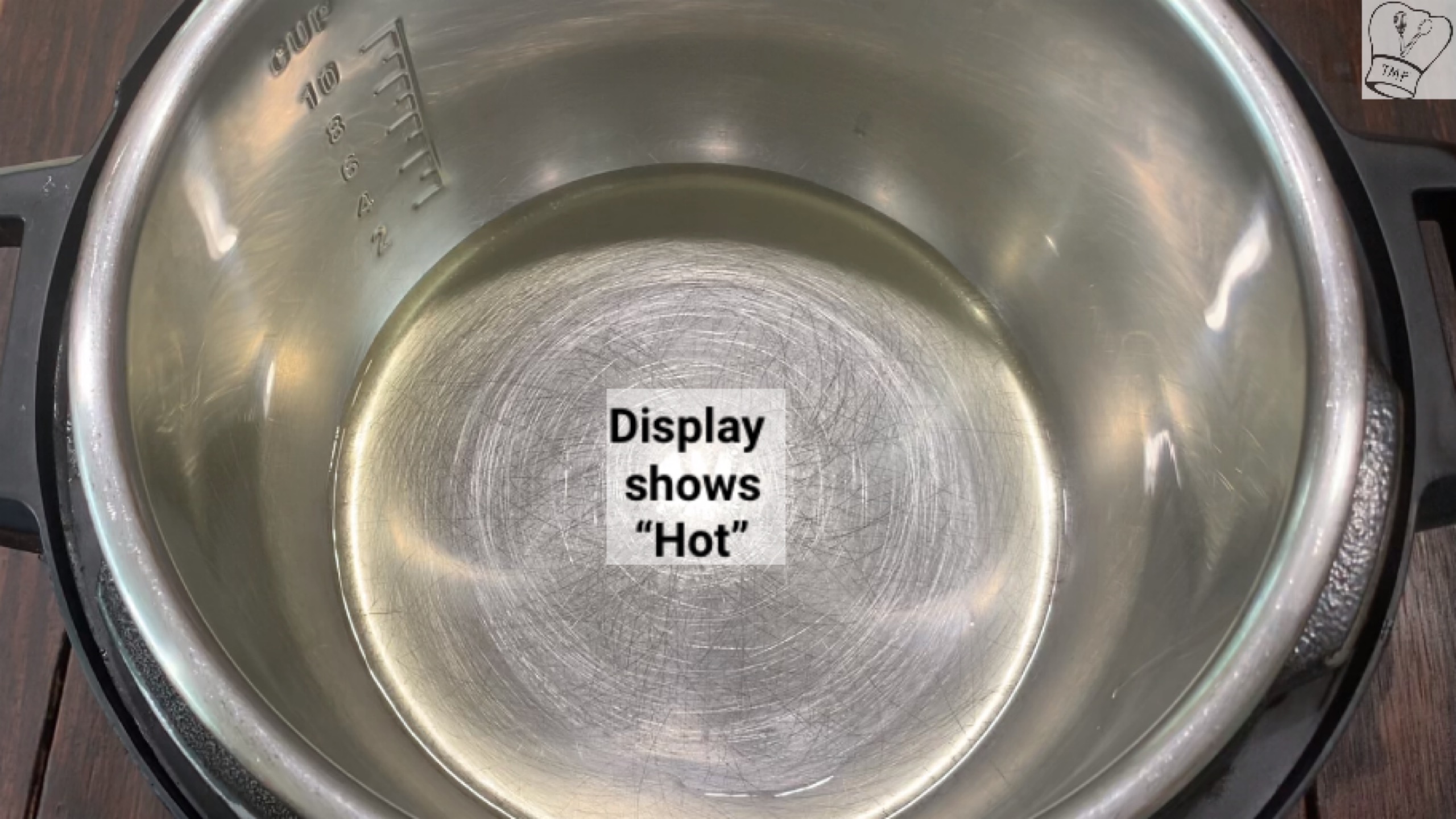 Once you see hot add mustard seeds, cumin seeds, red chilli, and curry leaves; let the mustard seeds splutter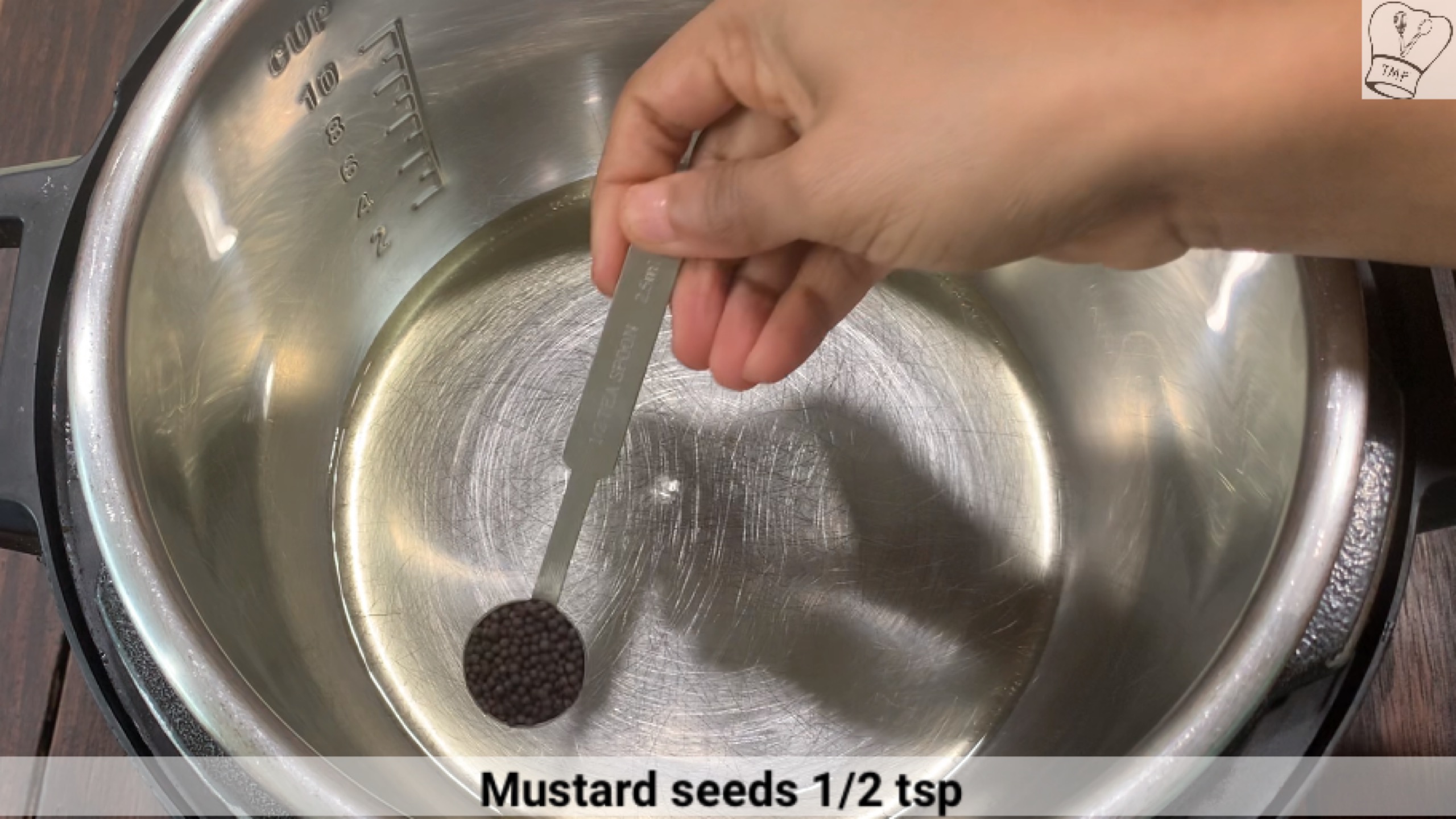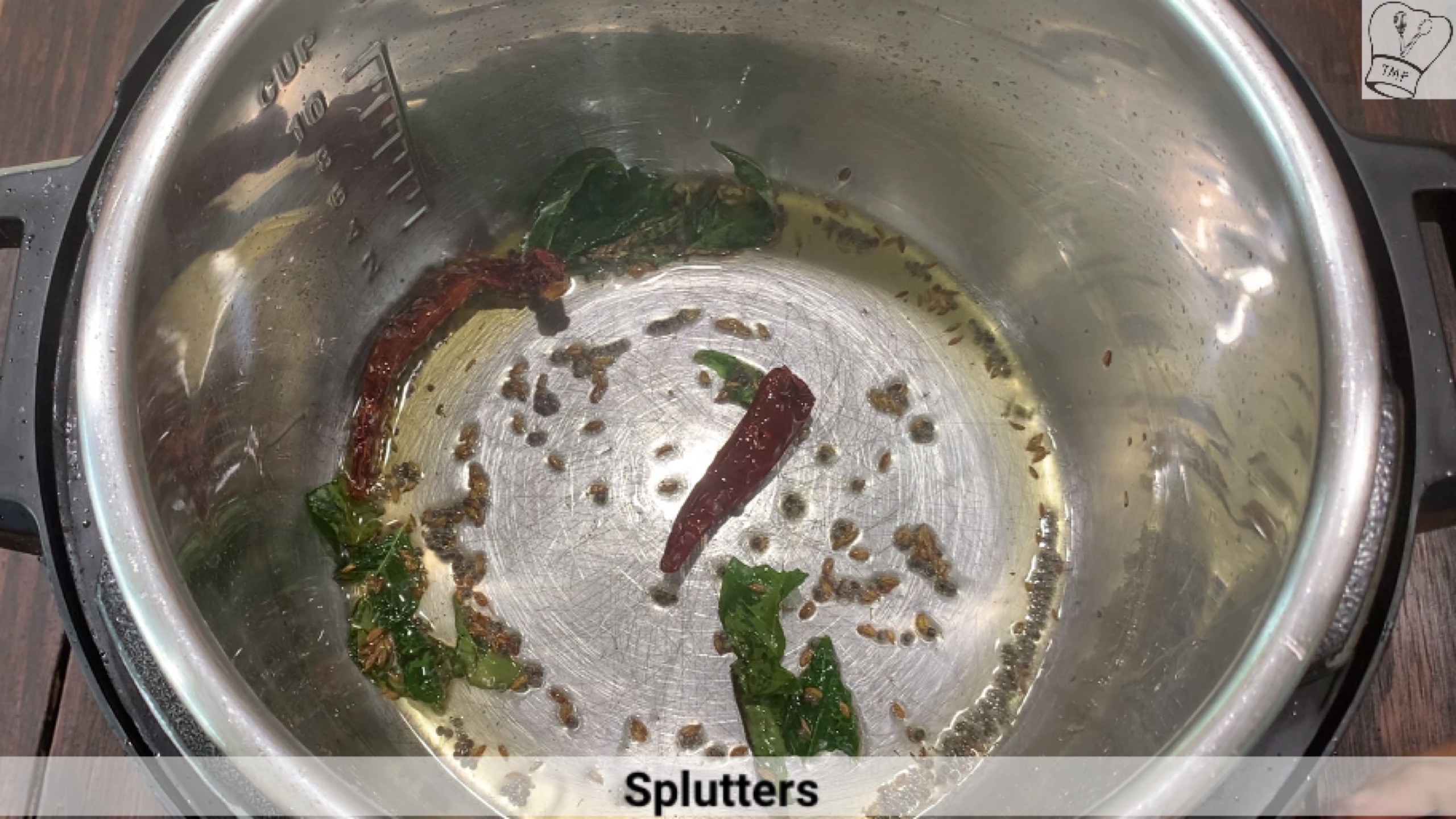 Add chopped small onions and give a good mix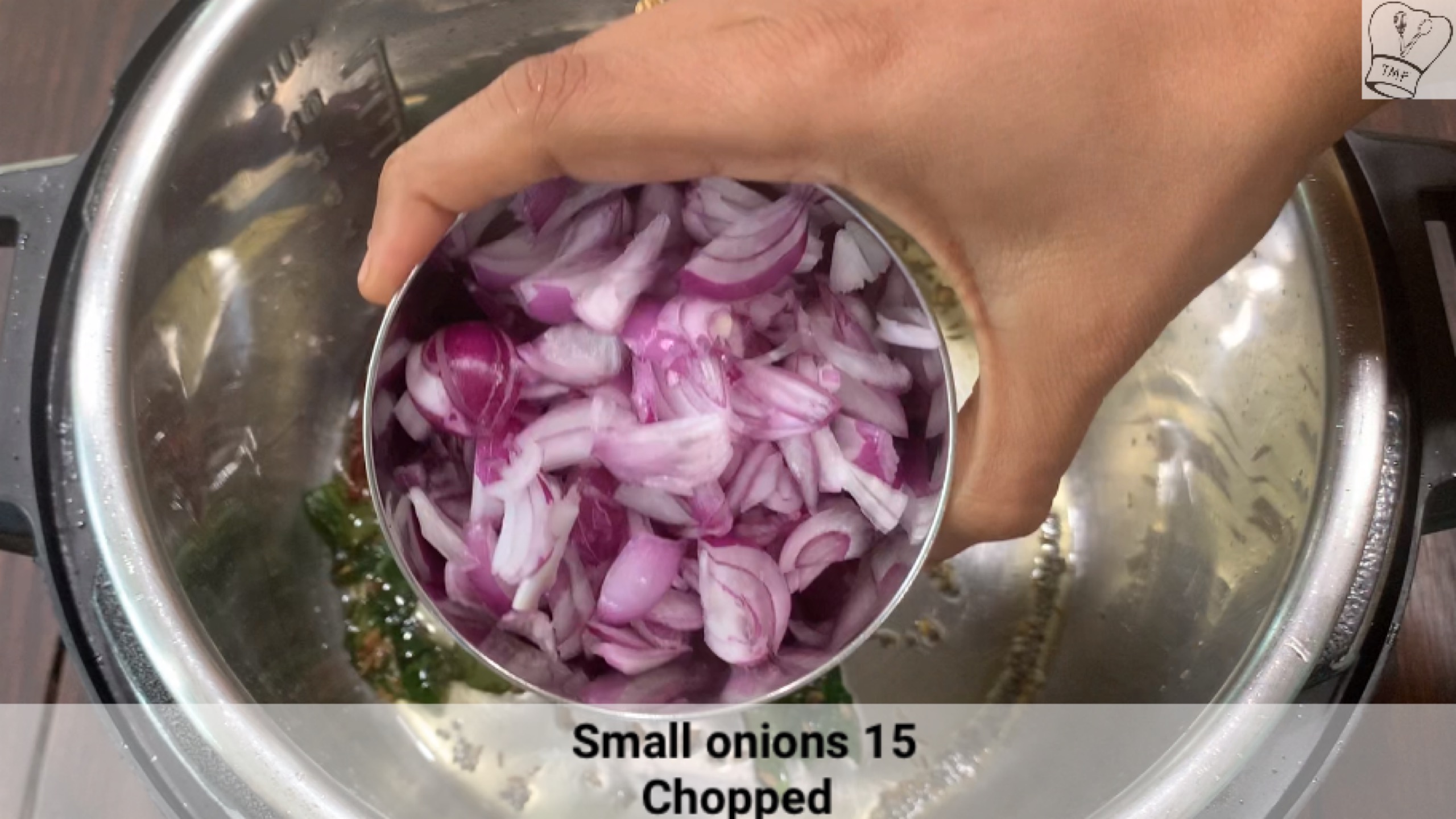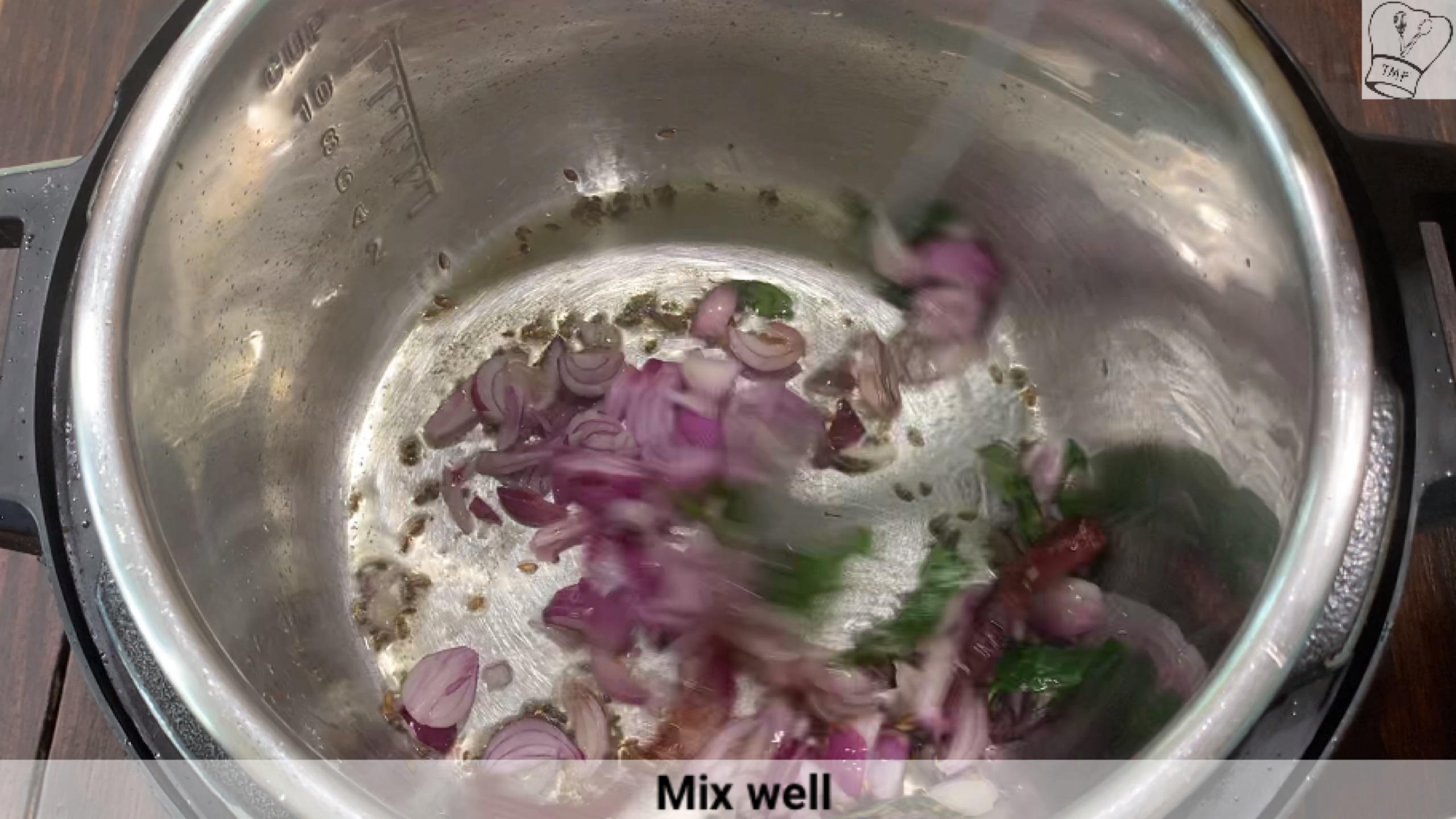 Furthermore, add chopped garlic and cook for around 3 minutes till onions turn translucent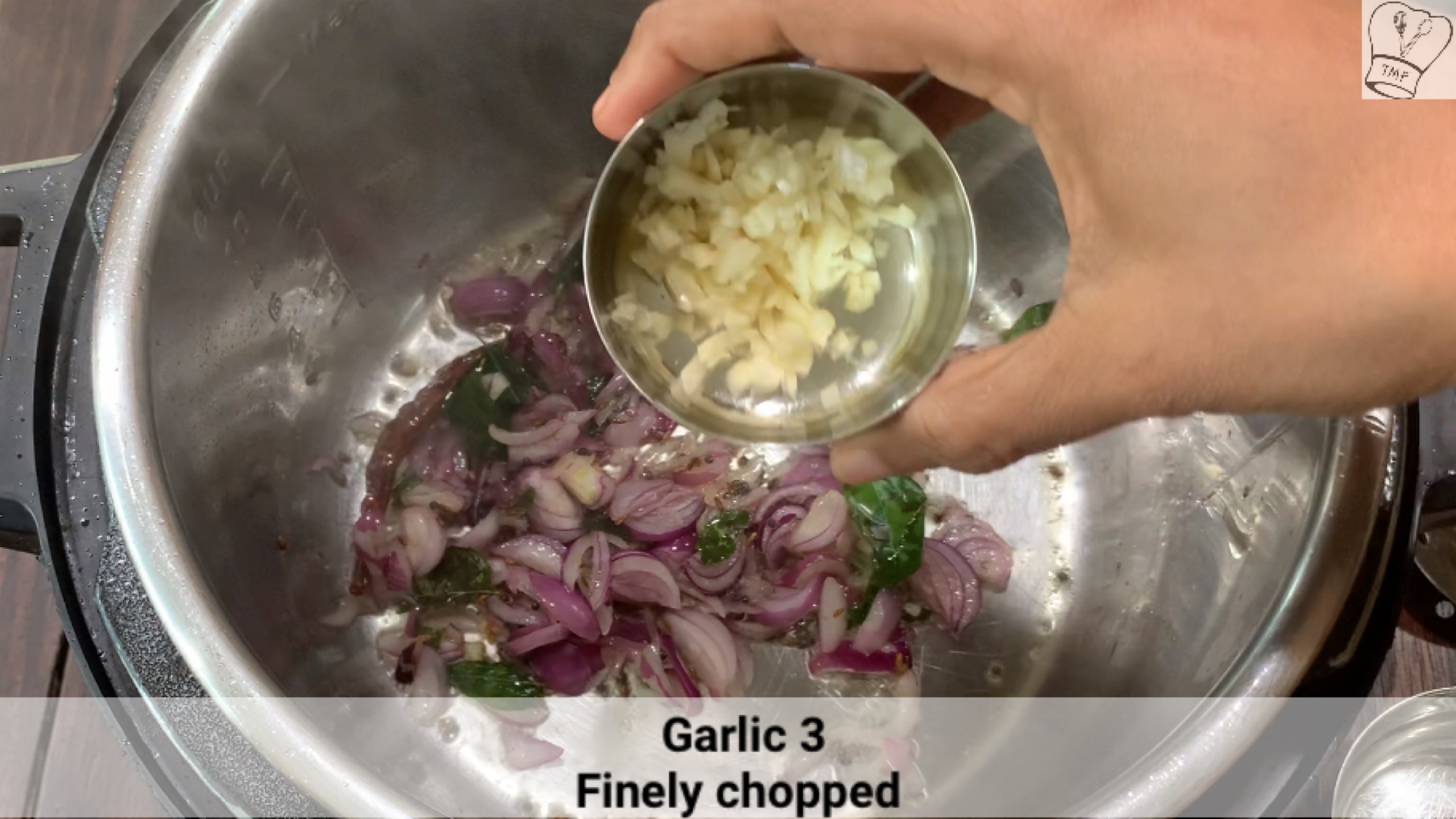 Add tomato and cook till for a minute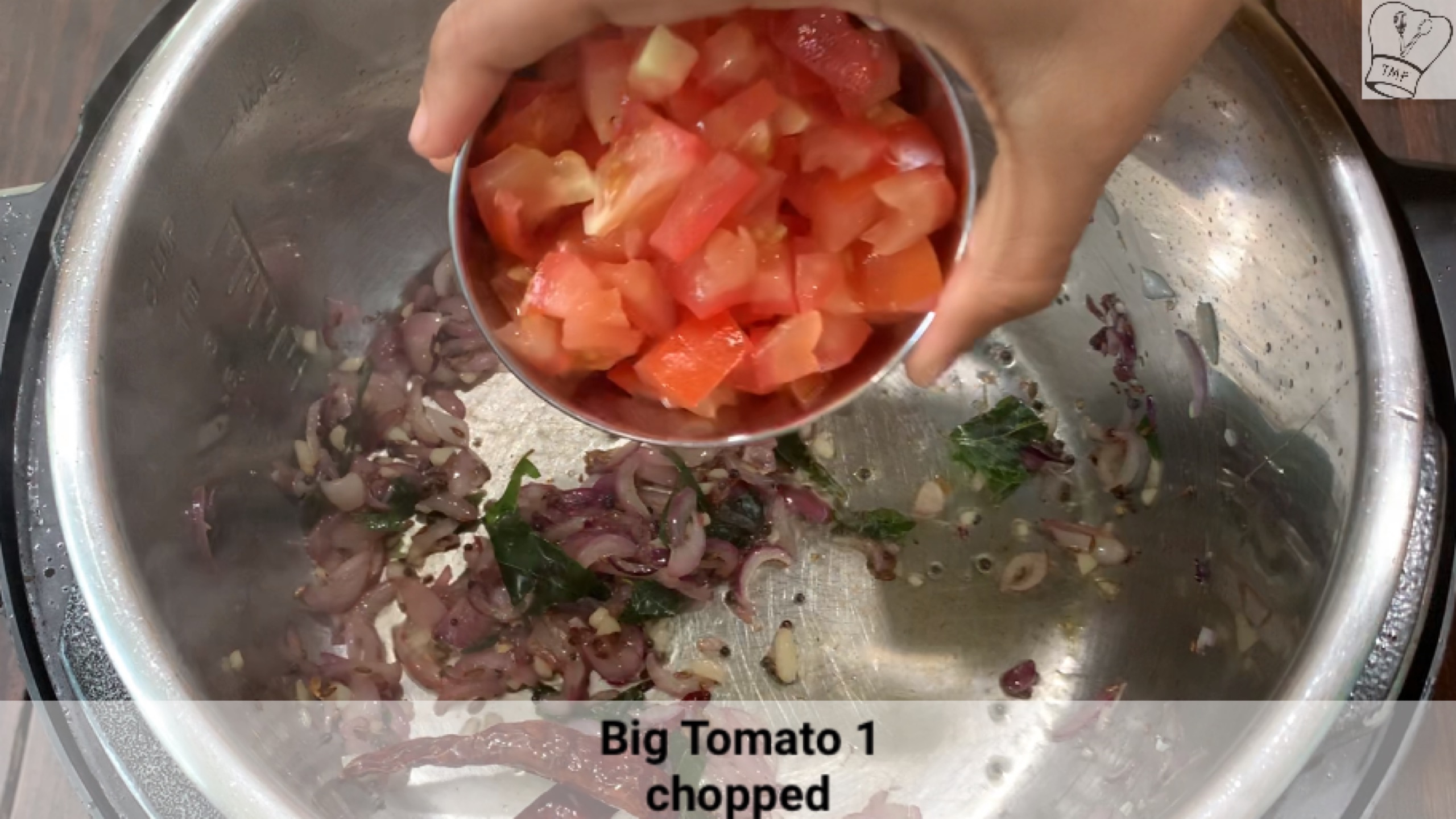 Furthermore add turmeric powder and sambar powder; give a quick mix and cook for 30 seconds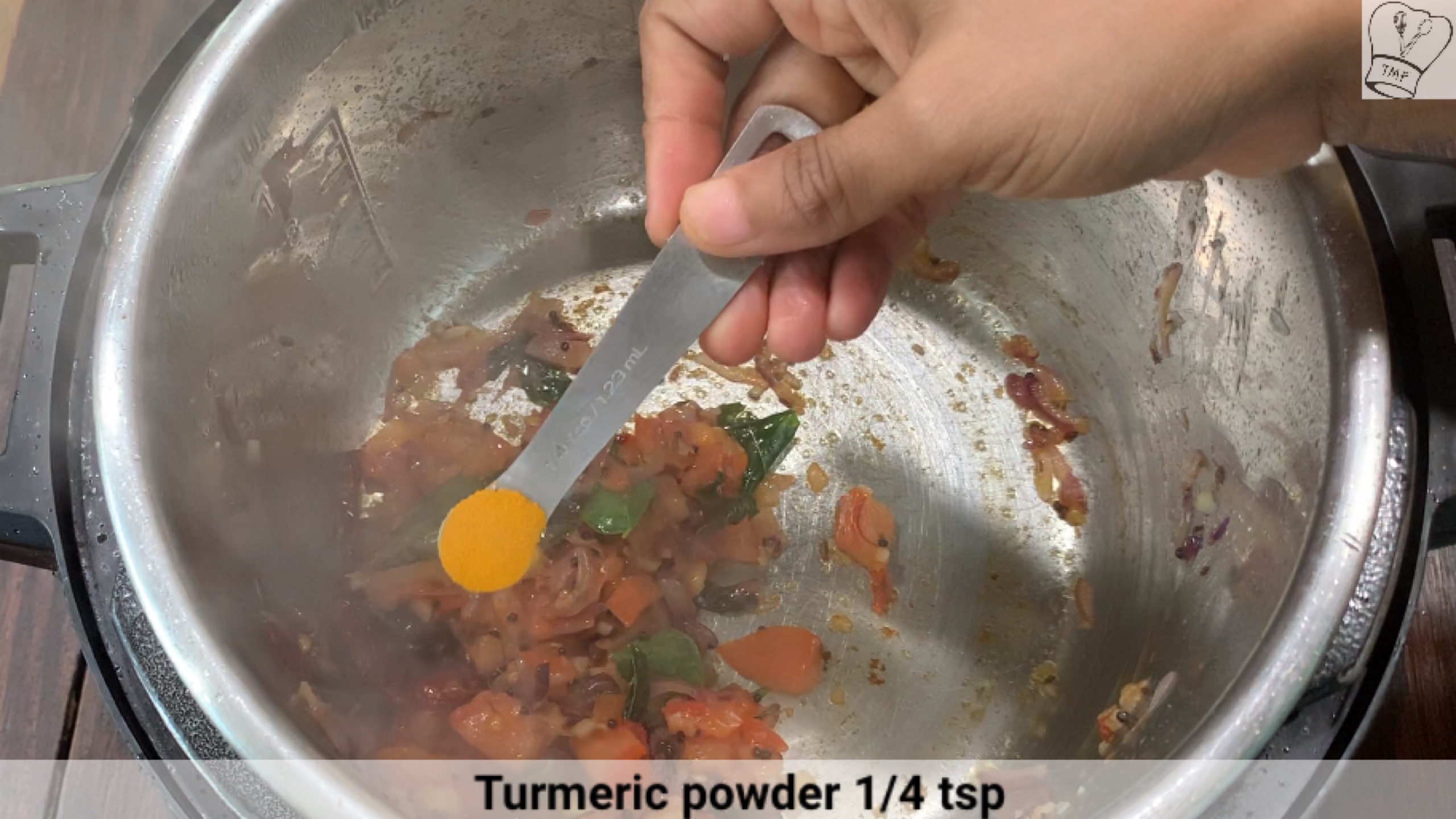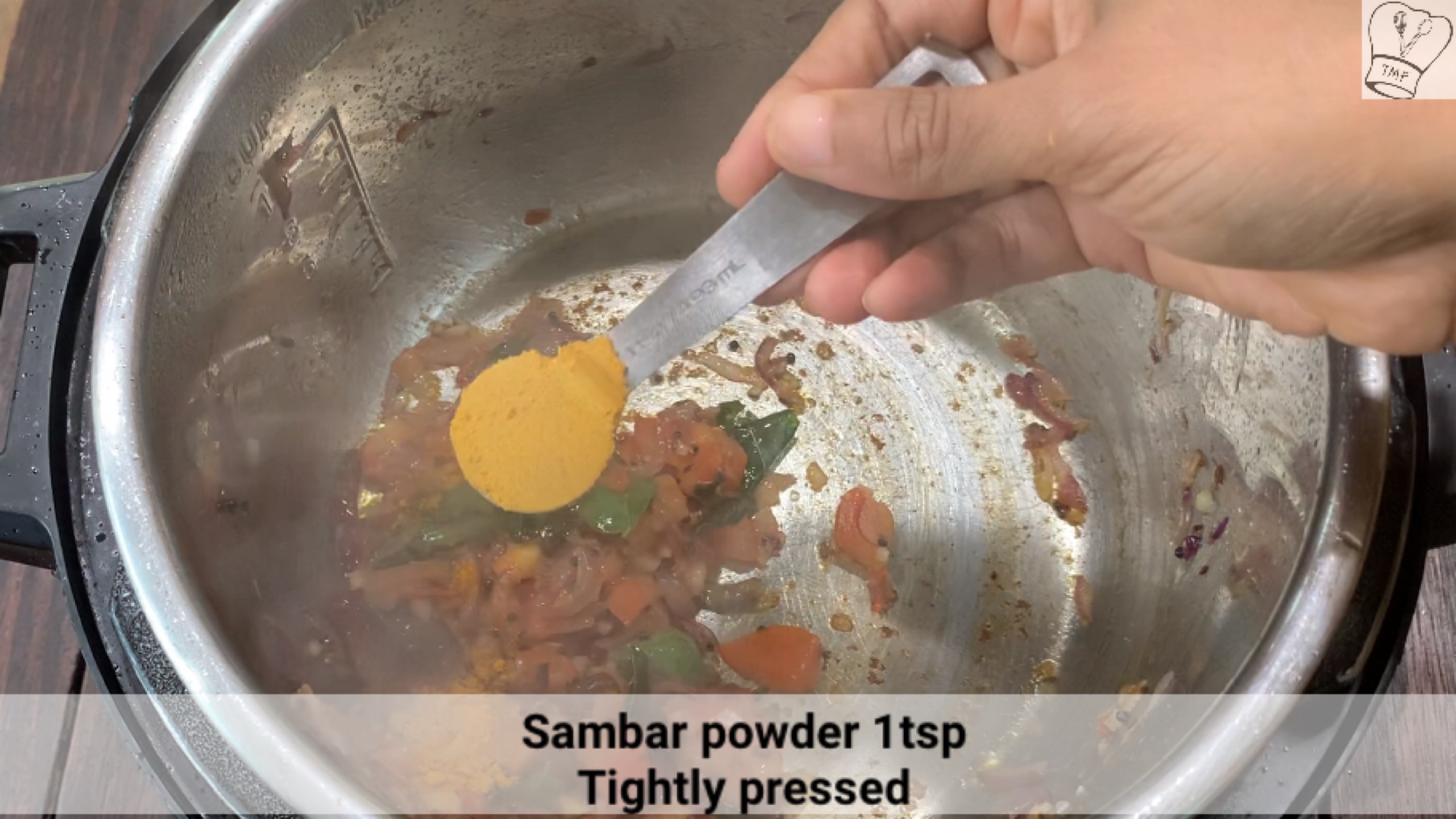 Add soaked rice- dal, give a quick mix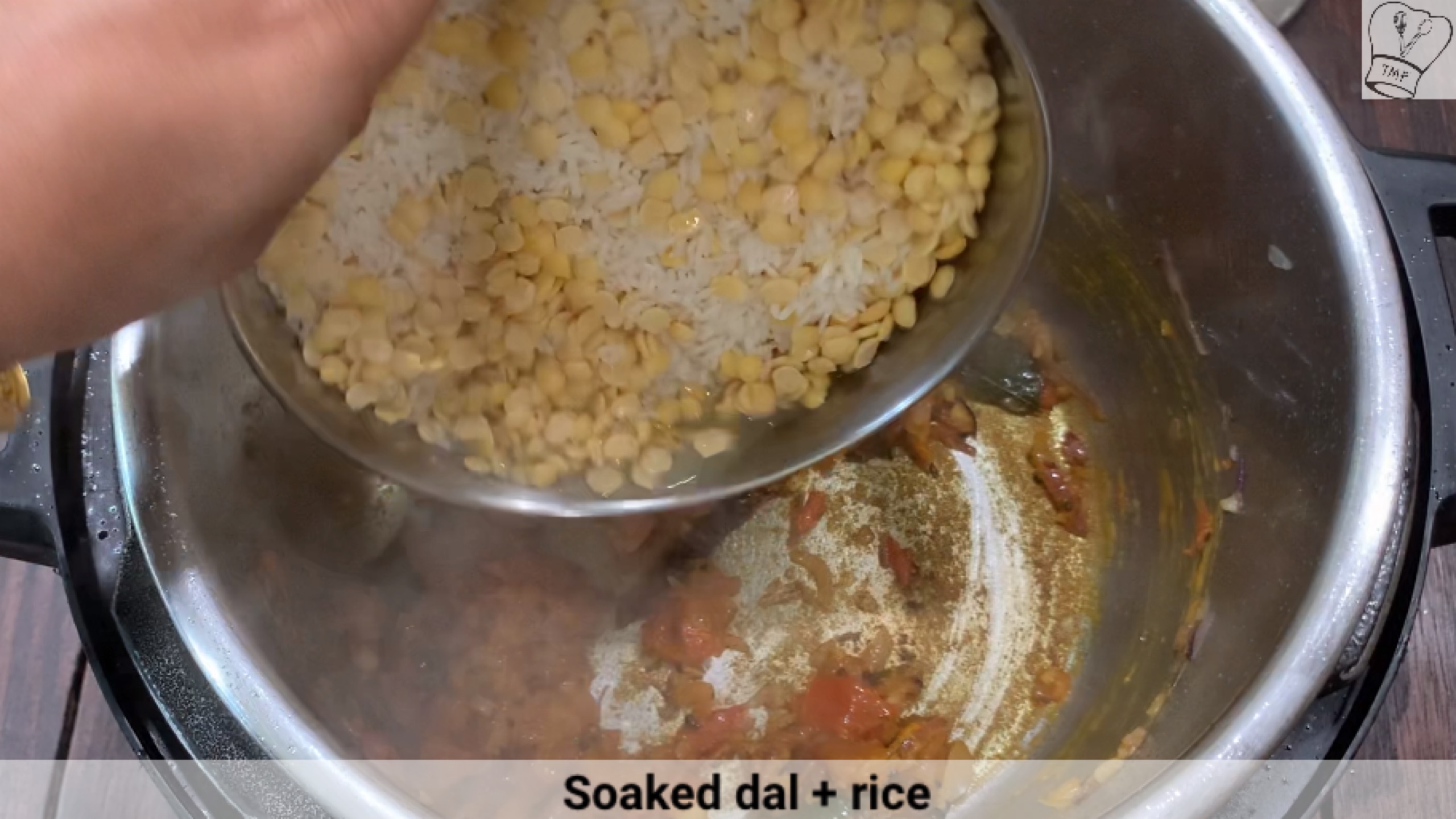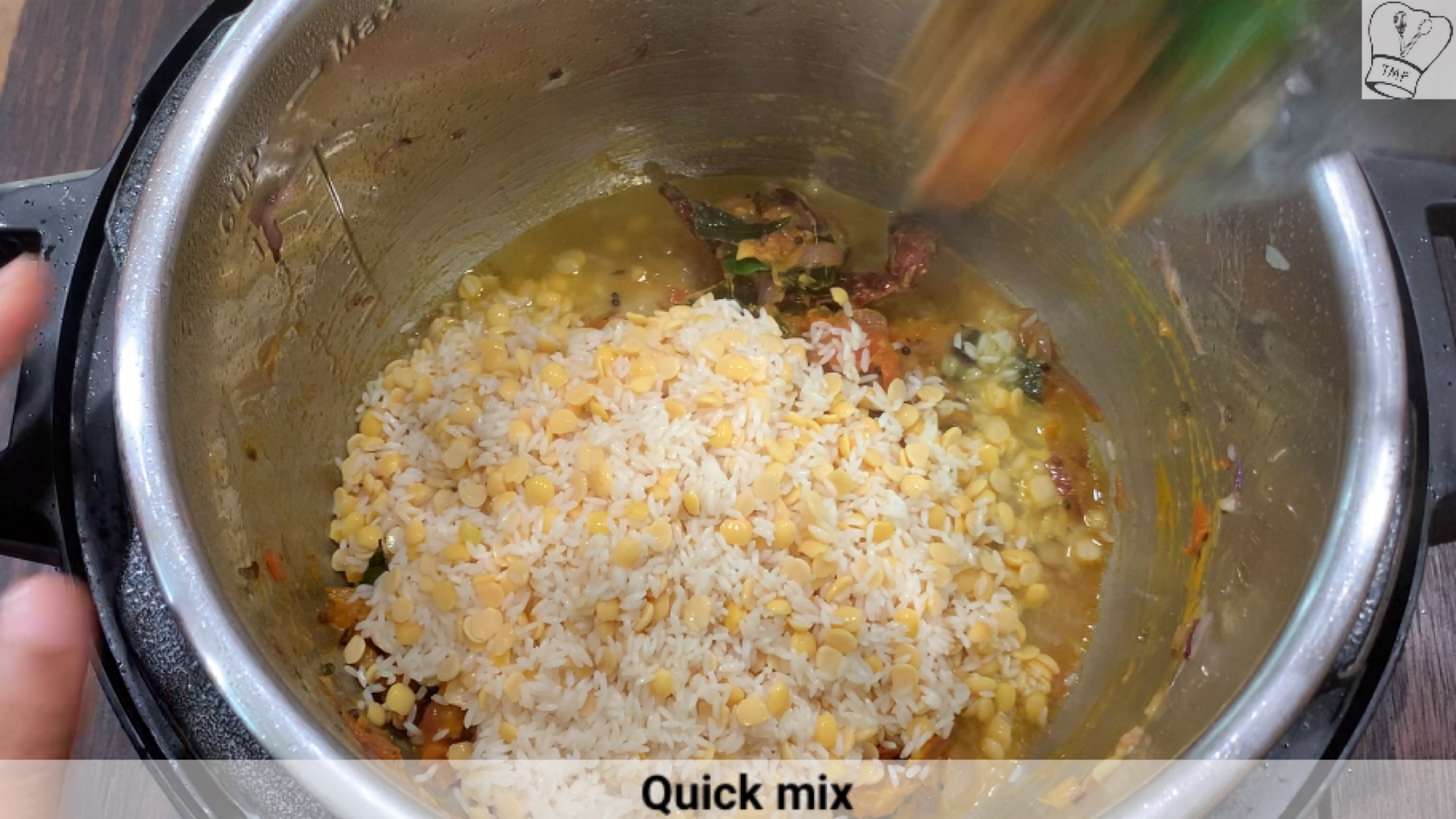 Press cancel and Turn off IP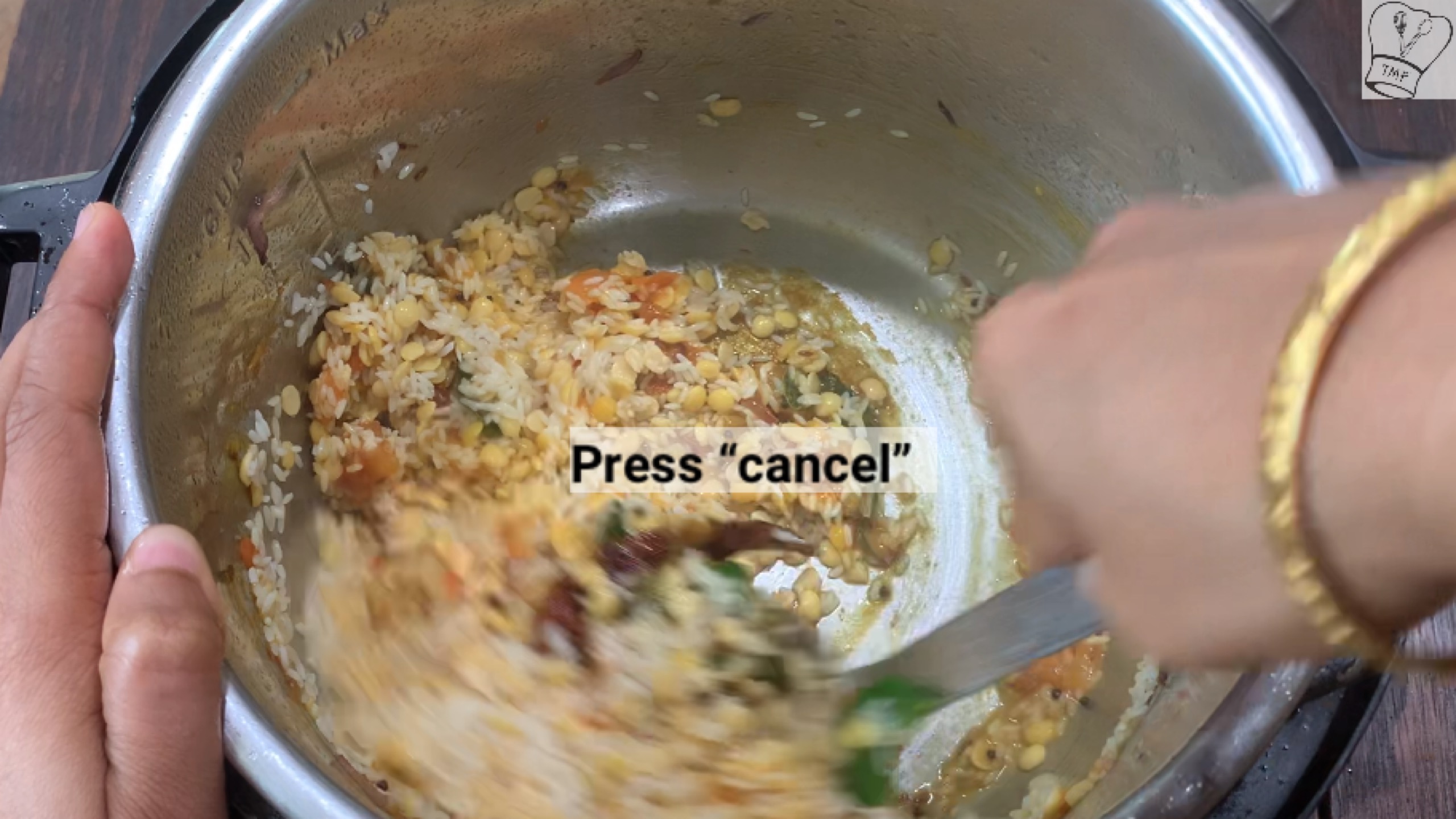 Mix well and make sure nothing is stick to the pan
Add water and mix again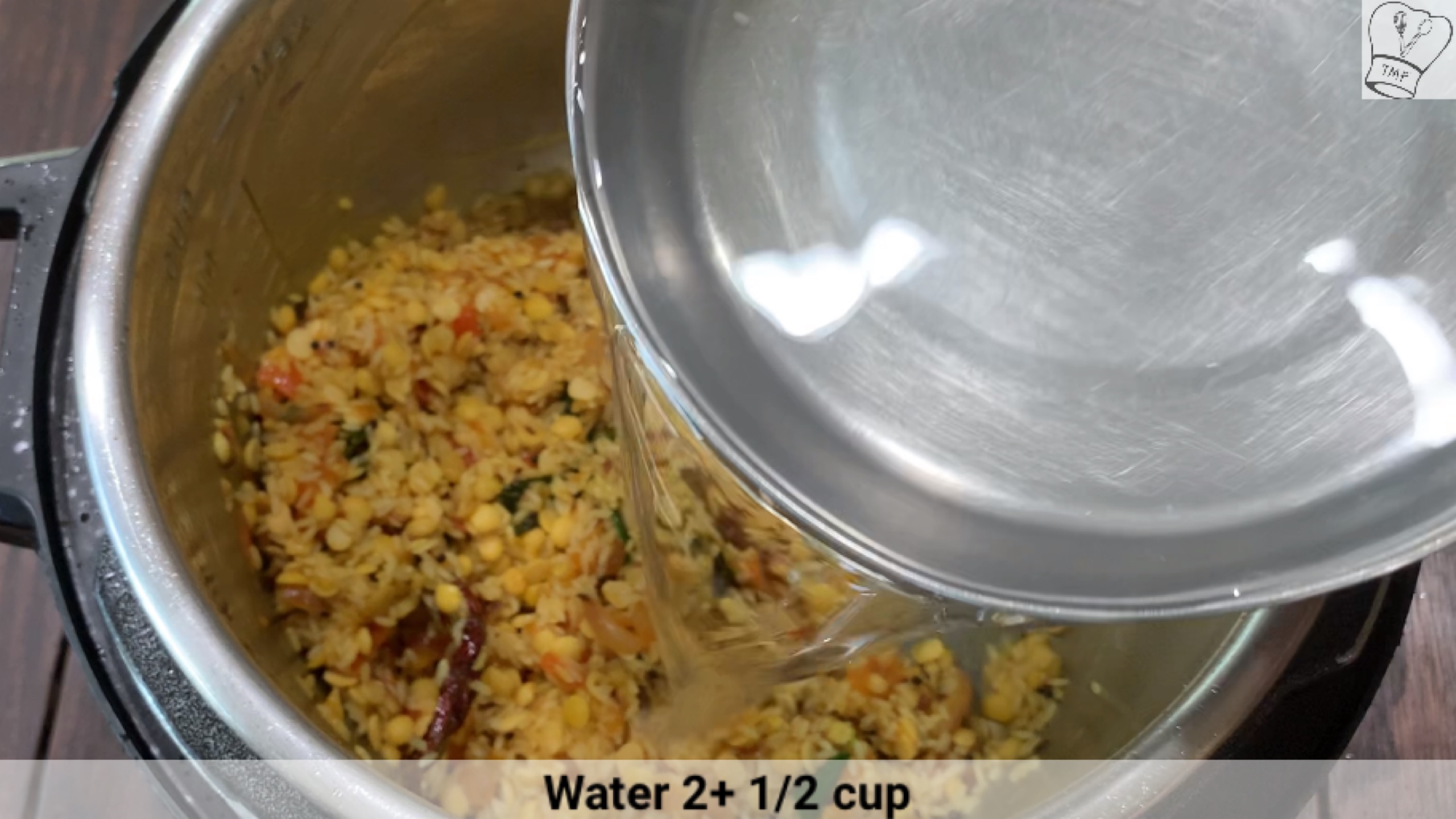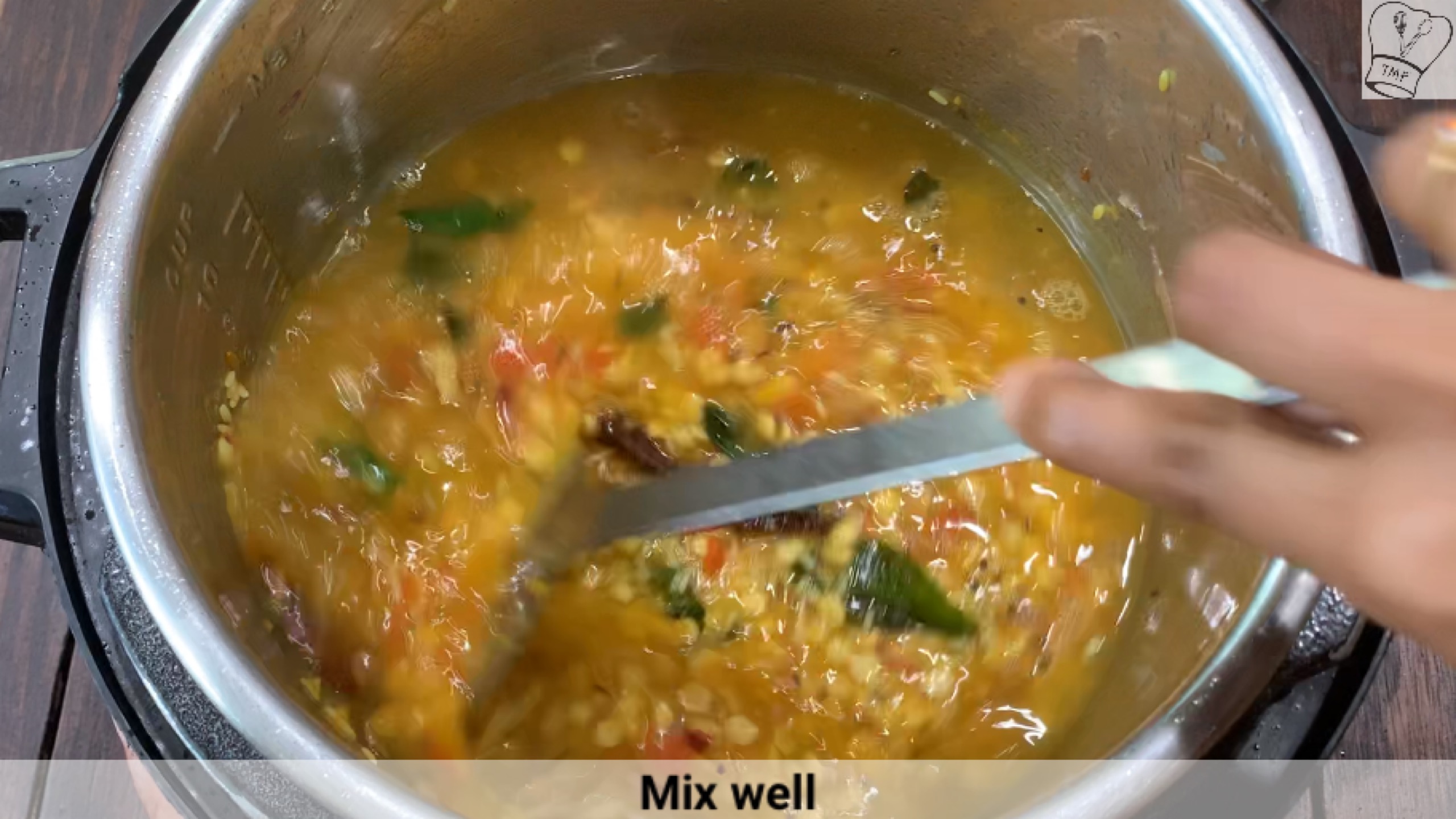 Finally add a pinch of fenugreek powder and pepper powder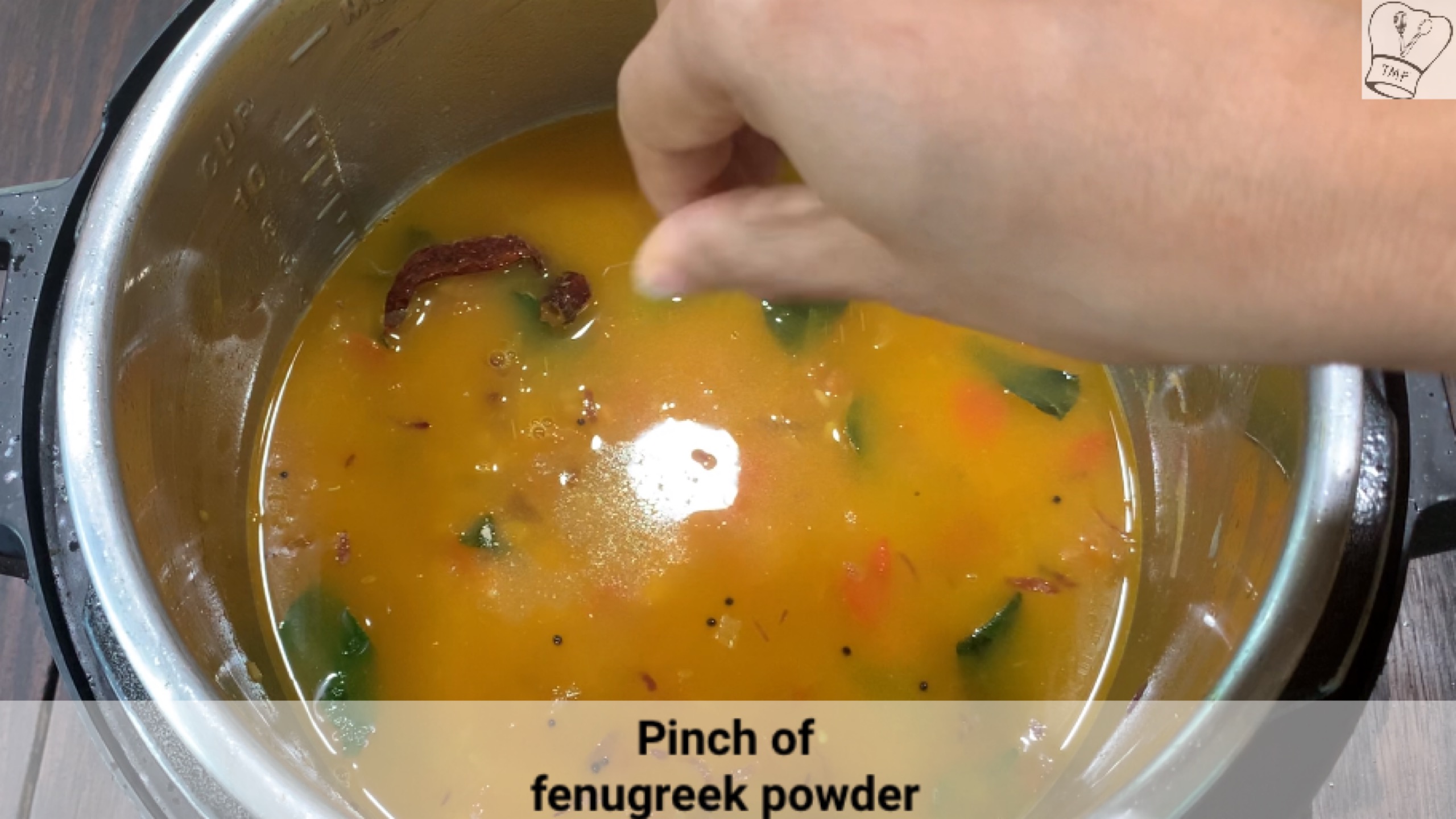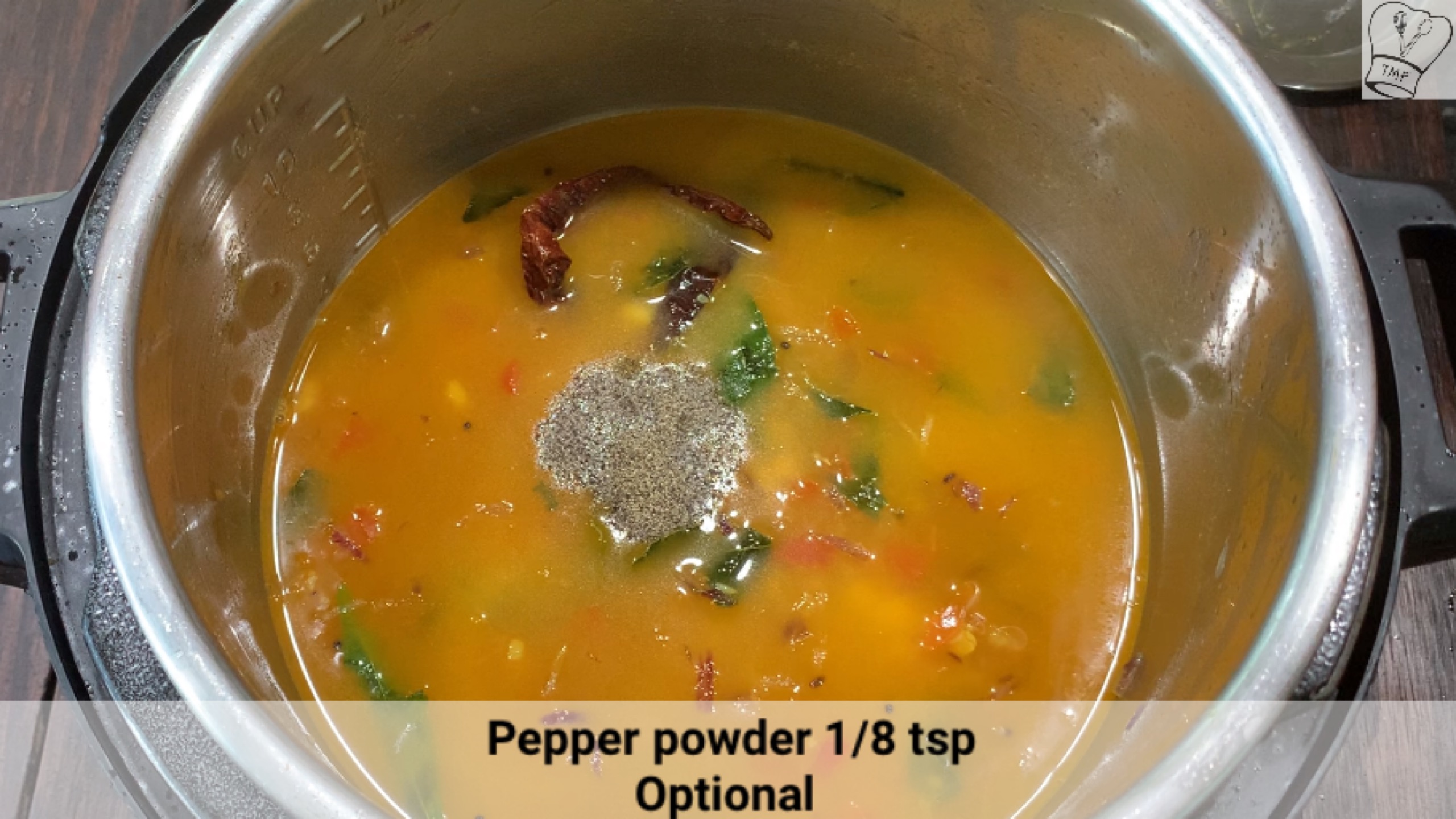 Close the IP and keep sealing position
Turn on rice mode and let the pressure release naturally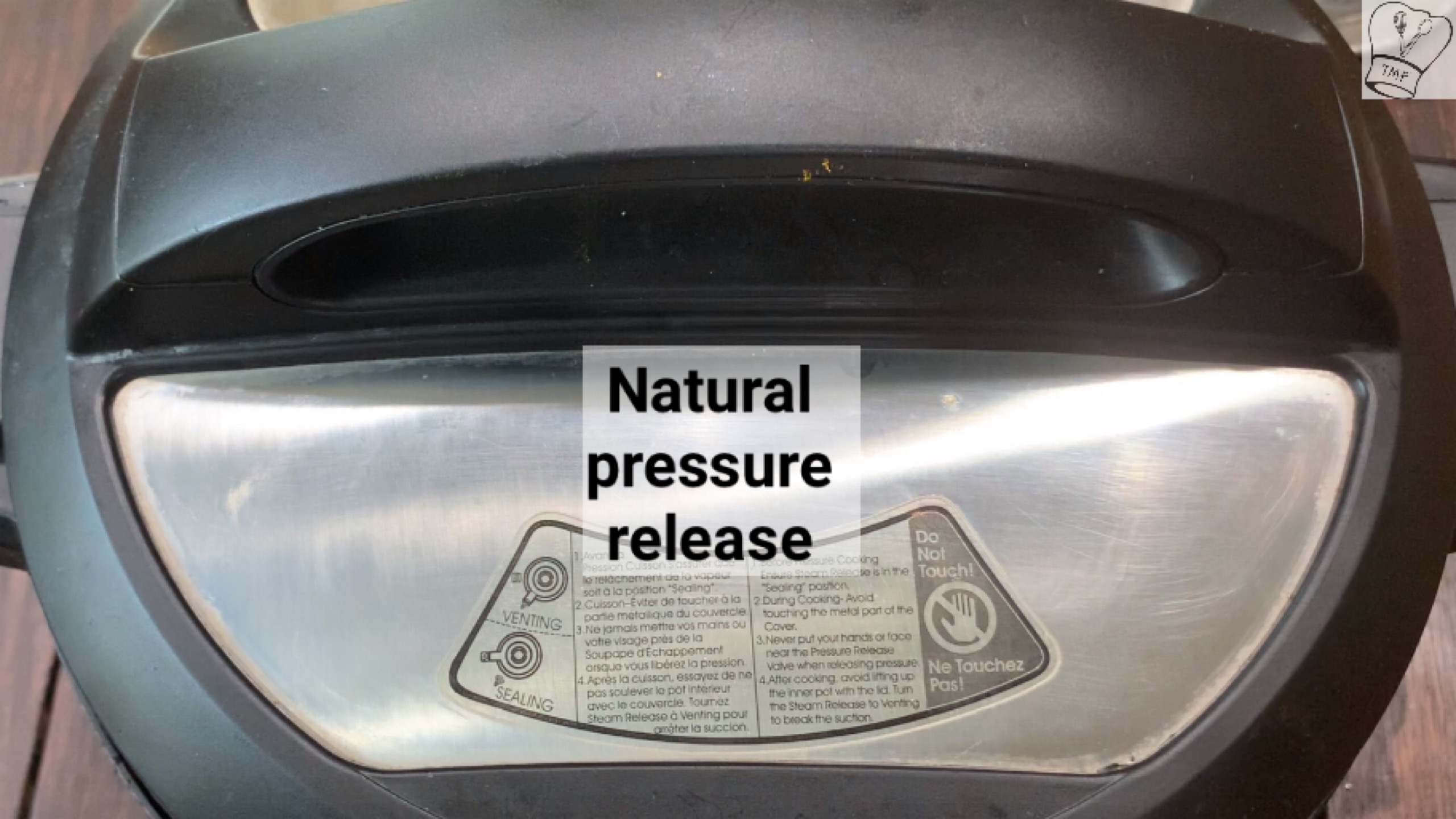 Finally, add required salt and ghee; mix well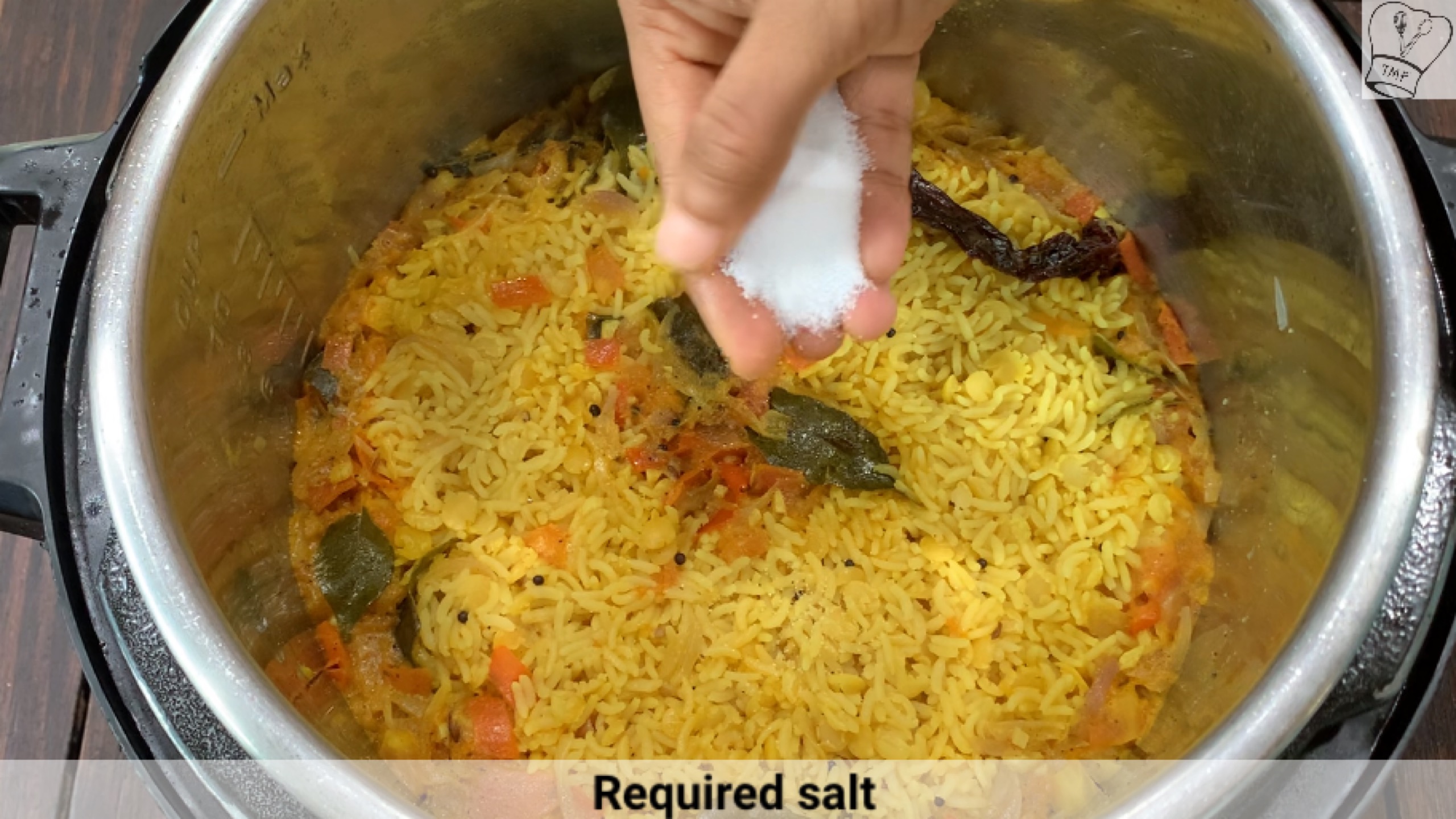 Close the IP and keep it said for at least 15 minutes for the salt to incorporate well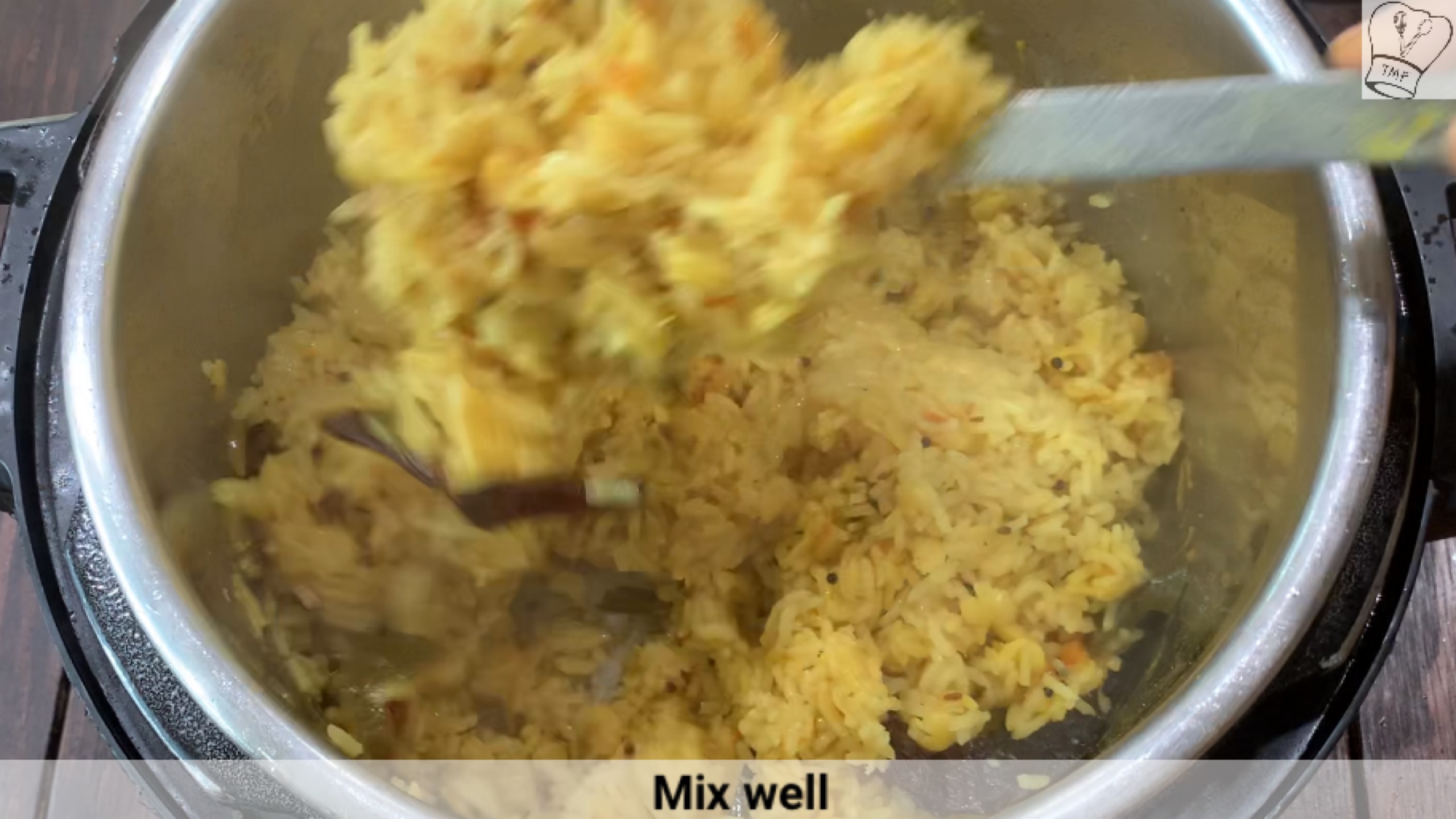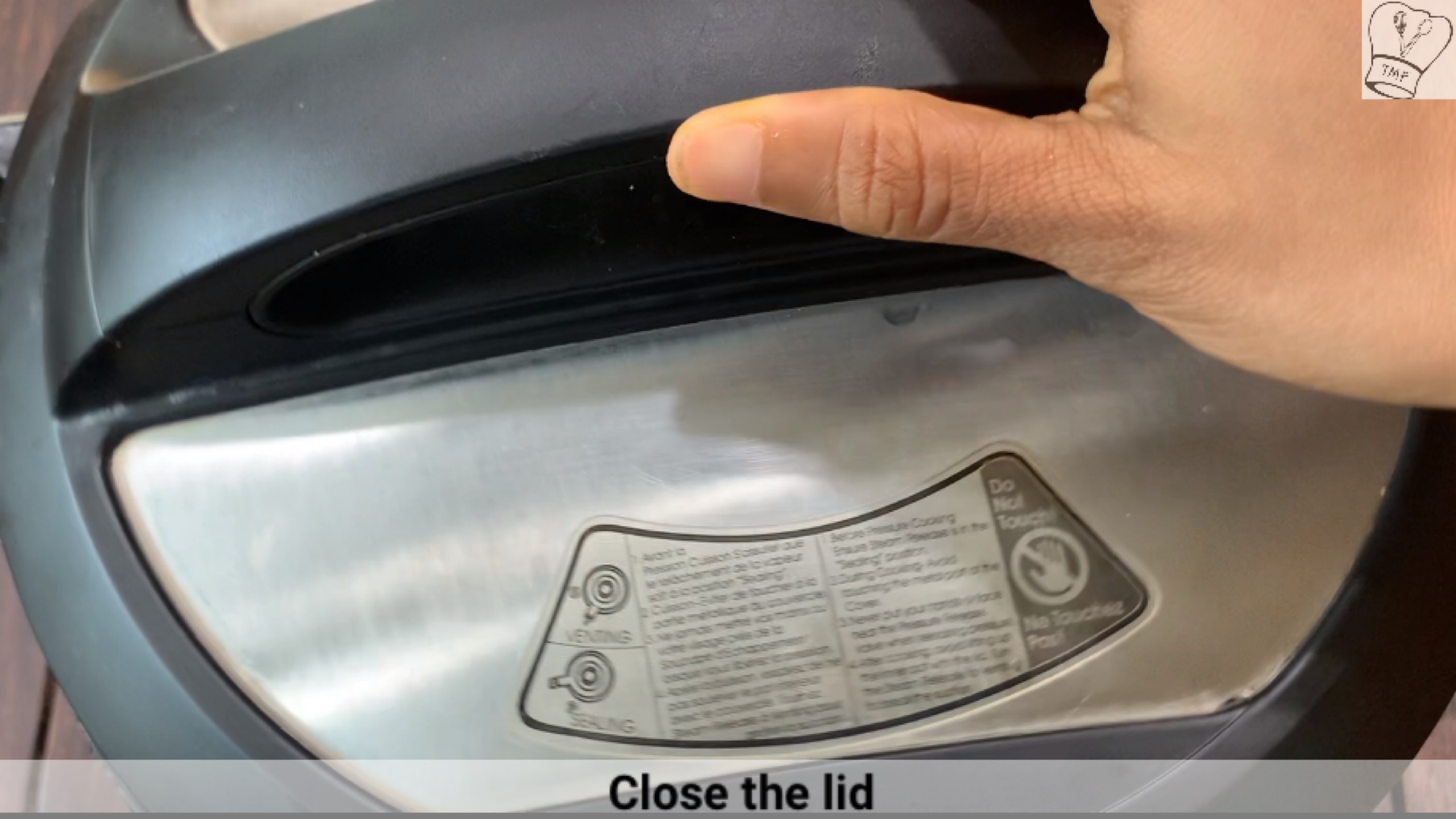 How to make Arisi paruppu Sadam in a pressure cooker with step by step pictures
Follow all the procedures as it till adding water
After adding water bring it to boil
Once the water starts boiling, mix well and pressure cook for 3 whistles, let the pressure releases naturally
Add ghee and salt, close the cooker and let it sit for 15 minutes