Hotel style rasam | Rasam recipe | Poondu Rasam | Garlic rasam | tamil nadu rasam | Garlic tomato rasam | Thakkali poondu rasam | Pathiya samayal | south Indian poondu rasam | rasam recipes | rasam variety | Pepper garlic rasam | postpartum recipes | poondu rasam Tamil | quick rasam with step by step pictures and video recipe. Check out the detailed Hotel style rasam video or 1 minutes hotel rasam shorts. if you like the video pls SUBSCRIBE to my channel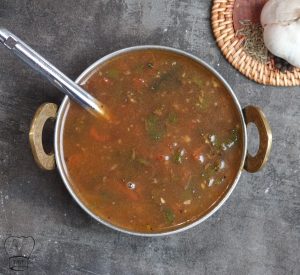 WHY POONDU Milagu RASAM?
Usually, after heavy homemade food / eating out food, I prefer having rasam for the next meal as it aids indigestion. Poondu rasam is also a great home remedy for sick days or when you have a cold/ sore throat. You can also include poondu rasam in postpartum recipes / pathiya samayal.
INSTANT 10 mins RASAM
Rasam is an Indian soup, it is not only a tasty rice accompaniment but also the best appetizer. Instant hotel rasam is super easy to make, without many ingredients rasam can be prepared within 10 minutes. No dal, no rasam powder for this quick rasam.
Should I use mortar & pestle for rasam?
Yes, it gives the best texture and taste to the rasam. If you don't have it, pulse in the mixie jar. Avoid grinding
can I soak tamarind and prepare rasam?
I generally have homemade Tamarind paste. It helps for quick cooking. Instead, you can soak tamarind and prepare tamarind water. To speed up the process you can microwave the tamarind + water for one minute or soak tamarind in hot water and prepare rasam.
can I increase tamarind and reduce tomato?
No, the sourness of hotel rasam is mainly from tamarind so add little tomatoes.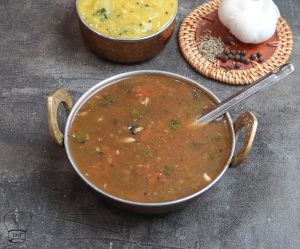 SHOULD I BOIL THE RASAM FOR A LONG TIME?
No, avoid boiling the rasam for a long time, always cook rasam till you see frothy boil then turn off the stove
CAN I MAKE VEGAN THAKKALI RASAM?
Yes, skip ghee and make rasam or you can also use vegan butter
CAN I ADD DAL for rasam?
Yes, you can add dal but in that case, increase the spice powders accordingly.
HOW TO MAKE THIS POSTPARTUM-FRIENDLY RASAM?
To make this poondu rasam postpartum-friendly pathiya samayal, skip a few ingredients. Avoid ginger powder, tomatoes, and red chili.
Other rasam recipes in TMF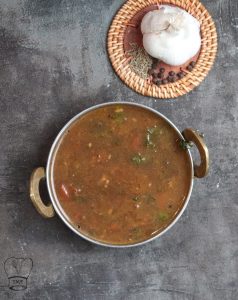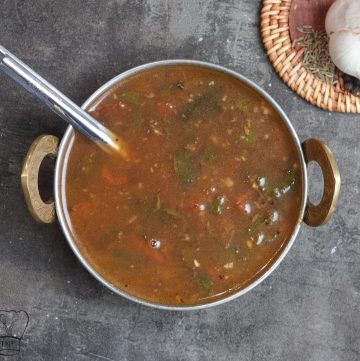 Ingredients
Hotel rasam crush
3

big garlic cloves

1

teaspoon

pepper

1

teaspoon

cumin seeds
To splutter
1/2

tablespoon

peanut oil

1/2

teaspoon

mustard seeds

Few curry leaves
Rasam
1

big ripe tomatoes chop and mash

2

tablespoon

Tamarind Paste

2

cups

water

Required salt

1/2

teaspoon

asafoetida

Coriander leaves few

1

teaspoon

ghee

Freshly crushed pepper
Instructions
Firstly keep all the ingredients ready for the rasam

Use a mortar and pestle and crush the ingredients under "hotel rasam crush"

Add oil to the pan and turn on the stove on medium heat

When oil turns hot, add mustard seeds and let them splutter

Add curry leaves and mix well

Furthermore, add pulsed mixture and turn down to low-medium flame

Saute for 15 seconds

Add tomatoes and saute for 30 seconds

Furthermore add water, tamarind paste, asafoetida, salt, coriander leaves, and mix

Cook the rasam on low - medium flame

Initially, rasam starts to bubble then turns to a frothy boil

Add ghee and freshly crushed pepper; mix well and turn off the rasam
Video
Notes
To make hotel-style rasam postpartum friendly rasam I skipped red and green chilli. For regular rasam, you can add  red chilli / green chilli while tempering
You can pulse grind the ingredients if you don't have mortar & pestle
Avoid boiling the rasam for long time 
Always use ripe mushy tomatoes for the rasam
Skip ghee for vegan rasam

Ingredients:
Hotel rasam crush
3 big garlic cloves
1 teaspoon pepper
1 teaspoon cumin seeds
To splutter
1/2 tablespoon peanut oil

1/2 teaspoon mustard seeds

Few curry leaves
Rasam
1 big ripe tomatoes chop and mash

2 cups water

Required salt

1/2 teaspoon asafoetida

Coriander leaves few

Freshly crushed pepper
How to make hotel style rasam with step by step pictures
Firstly keep all the ingredients ready for the rasam
Use a mortar and pestle and crush the ingredients under "hotel rasam crush"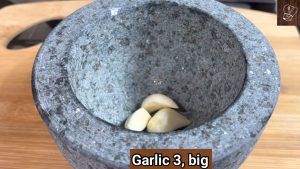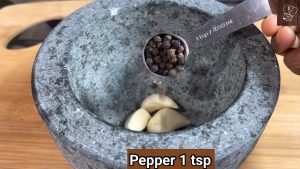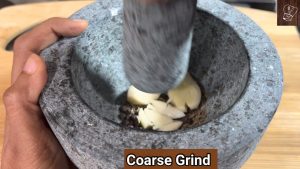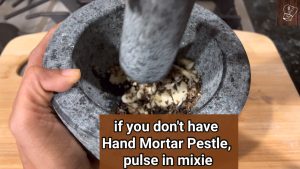 Add oil to the pan and turn on the stove on medium heat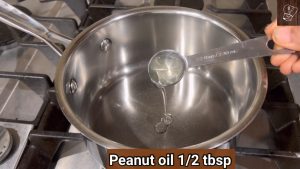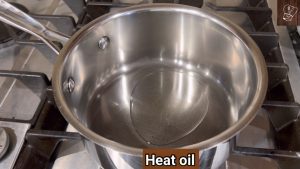 When oil turns hot, add mustard seeds and let them splutter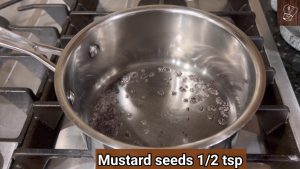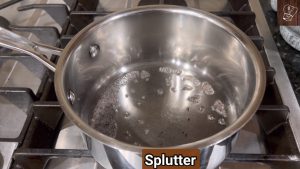 Add curry leaves and mix well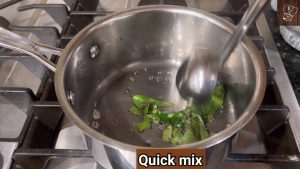 Furthermore, add pulsed mixture and turn down to low-medium flame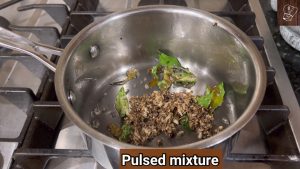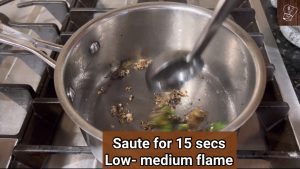 Add tomatoes and saute for 30 seconds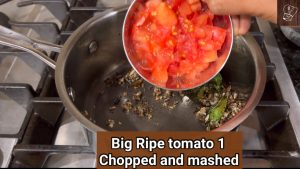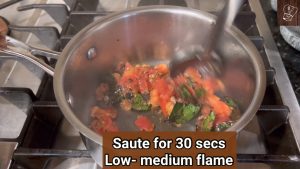 Furthermore add water, tamarind paste, asafoetida, salt, coriander leaves, and mix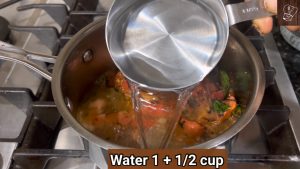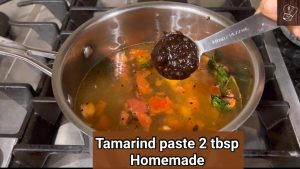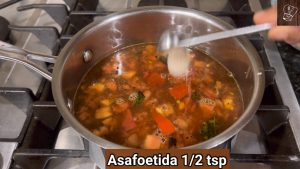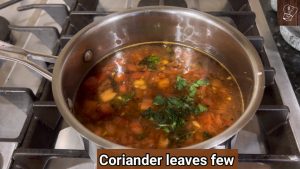 Cook the rasam on low - medium flame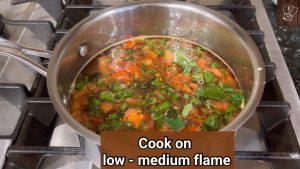 Initially, rasam starts to bubble then turns to a frothy boil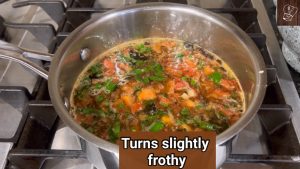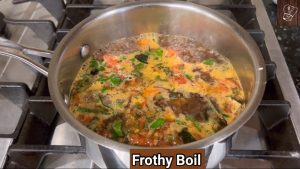 Add ghee and freshly crushed pepper; mix well and turn off the rasam