Kadalai Paruppu Payasam | Channa dal Payasam | Senaga pappu payasam recipe | Chana dal Kheer | Kadala pariappu payasam | coconut milk payasam | jaggery payasam | kadle bele Payasa | Channa dal Payasam with coconut milk| kheer recipes | Payasam recipe | Indian sweet | Indian dessert recipe Konkani special Channa dal | Channa dal recipes | madgane | paruppu Pradhaman | Onam sadya recipes with step by step pictures and video recipe. Check out the Kadala paruppu payasam recipe in Tamil and Kadalai Paruppu Payasam recipe in english If you like the video pls SUBSCRIBE to my channel.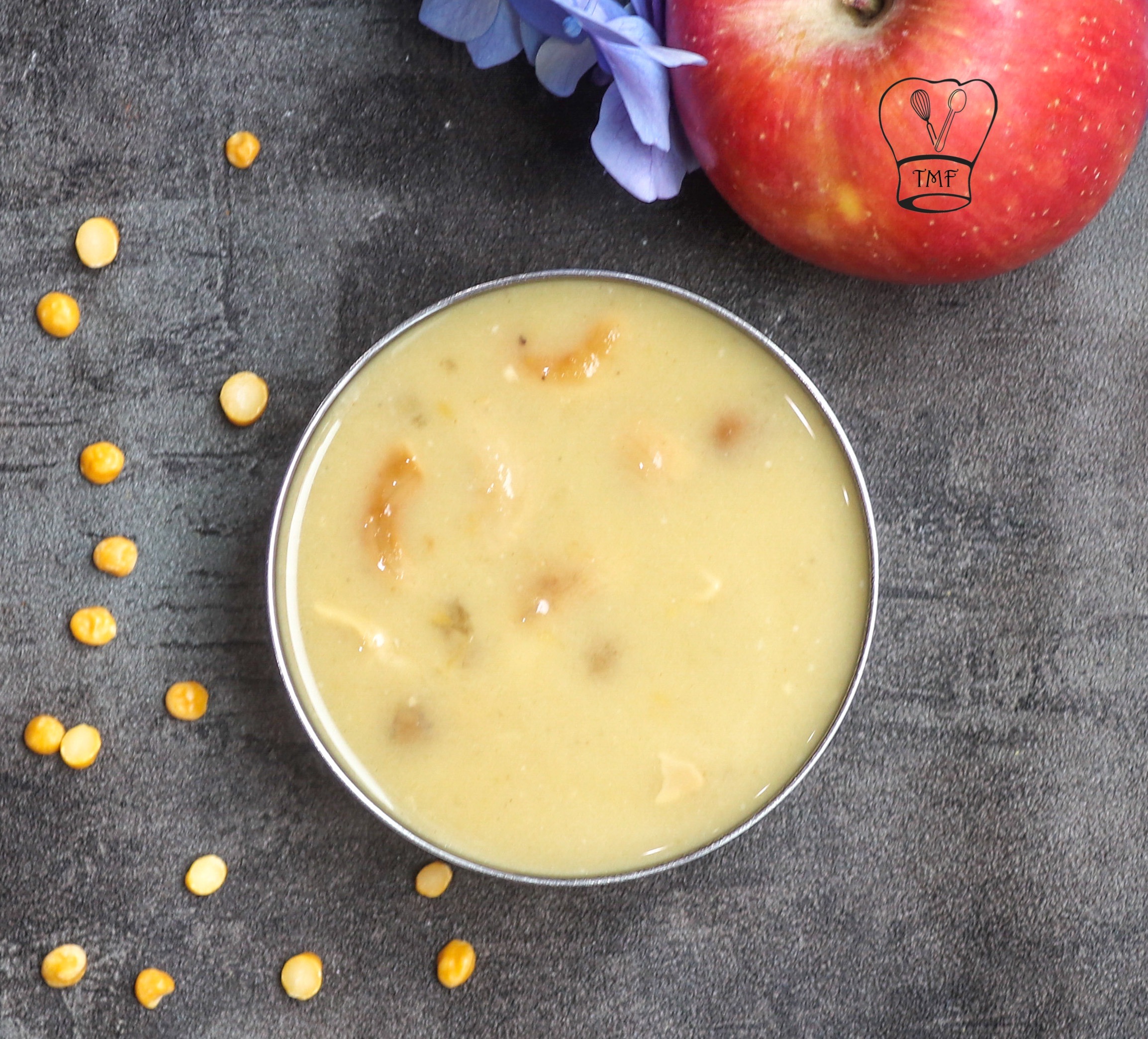 Kadala paruppu payasam | chana dal kheer is a tasty protein-rich coconut milk-based payasam prepared with chana dal, jaggery, and coconut milk.
Payasam | kheer recipe
Indian sweet recipe prepared in liquid form with milk/coconut milk is popularly known as Payasam | payasa in South Indian sweet recipe and kheer in North Indian sweet recipe. Payasam occupies a special place in Kalyana sapadu, festival lunch, etc.
Kadala paruppu payasam
Protein-rich South Indian version of Kheer prepared with coconut milk. Cooked chana dal along with jaggery, cardamom powder, and coconut milk makes it so flavorful.
Should I soak Chana dal for Kheer?
I haven't soaked the dal, I directly pressure cooked kadalai Paruppu for 8 whistles until they turn soft. You can soak and cook dal if you are planning to cook in a cooker separator. For instant pot, chana dal kheer cook Channa dal for 10 minutes and do natural pressure release
Can I use sugar for kadala Paruppu payasam?
Yes, you can use any sweetener of your choice. Also, the quantity depends on your taste. Traditionally jaggery is used for Kadalai Paruppu Payasam but you can use brown sugar/ palm sugar/white sugar/coconut sugar etc.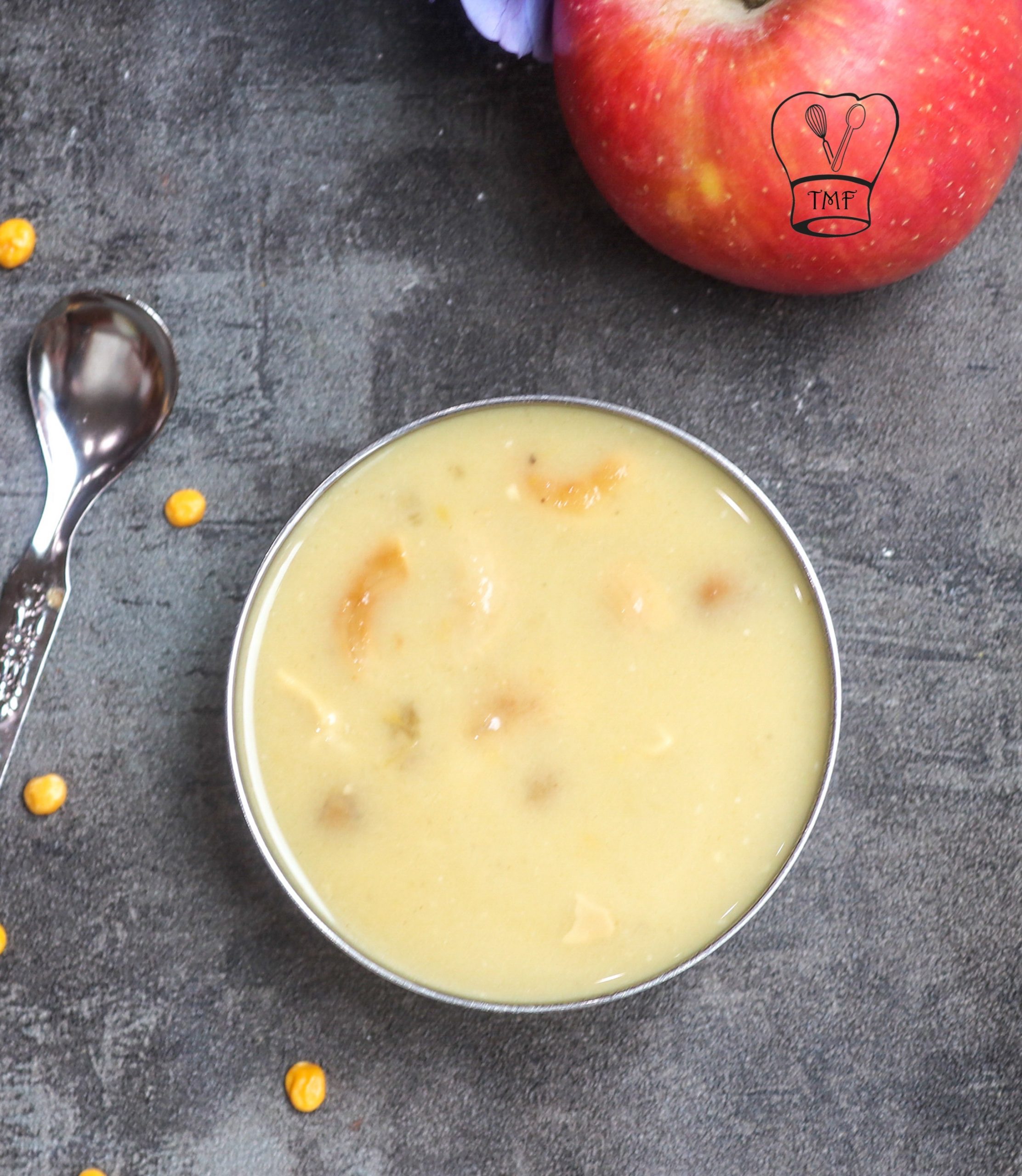 Should I filter jaggery water?
Yes, coconut milk might curdle if jaggery has impurities, so don't skip filtering the jaggery water while preparing Kadalai Paruppu Payasam. Never add jaggery directly to the cooked dal
Can I prepare jaggery water on the stovetop?
Yes, you can prepare jaggery water according to your choice. Avoid string consistency just melt the jaggery well and use it for Payasam.
Can I reduce dry fruits?
Yes, use according to your taste. I have used cashews and raisins but you can add almonds or skip nuts.
Can I make vegan chana dal kheer?
Yes, I have used ghee for tempering, skip it and prepare Payasam by using coconut milk. You can also use vegan butter for cooking nuts.
https://youtube.com/playlist?list=PL3zYDDQHDMSssyx_uCMtLLfz-zJJXJTnN
See more Payasam recipes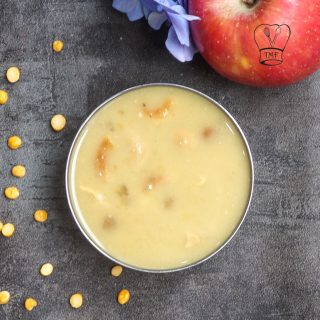 Ingredients
Temper
1

tablespoon

ghee

10

cashews

1/2

tablespoon

raisins
Cook dal
1/4

cup

Kadalai paruppu | Chana dal | split bengal gram

1

cup

water

Pinch

of turmeric powder
Jaggery water
1/3

cup

Jaggery

heaped

1/3

cup

hot water
Payasam
1/2

cup

water

1/8

teaspoon

cardamom powder

Pinch

Salt

1/2

cup

thick coconut milk
Instructions
Firstly, in a 2 litre pressure cooker add ghee and turn on the stove on medium flame

After ghee turns hot add cashew and sautés till they turn brown

Add raisins and sauté till they are roasted

Furthermore, add kadalai paruppu and give quick sauté

Add water and mix well

Furthermore, add a pinch of turmeric powder and mix well. Make sure nothing is stuck to the cooker

Close the cooker and place the weight value. pressure cooker for 8 whistle simmer for 1 minute

In a microwave-safe glass add jaggery and water and melt the jaggery water

Avoid string consistency just melt the jaggery water

After the pressure releases naturally carefully open the cooker

Slightly mash the dal

Add filtered jaggery water, salt, cardamom powder and cook for 8 minutes, mix well in between

Turn off the stove and finally add coconut milk

Give a good mix, till coconut milk is well blended with the Payasam

Payasam ready
Video
Notes
Always filter jaggery water and then add to payasam. Coconut milk might curdle if jaggery has impurities
Adjust jaggery quantity according to your sweetness
Adjust water quantity according to desired thickness
Avoid boiling the payasam after adding coconut milk. You can reheat later till payasam turns warm
Ingredients
Temper
1 tablespoon ghee
10 cashews
1/2 tablespoon raisins
Cook dal
1/4 cup Kadalai paruppu | Chana dal | split bengal gram
1 cup water
Jaggery water
Pinch of turmeric powder
1/3 cup Jaggery, heaped
1/3 cup hot water
Payasam
1/2 cup water
1/8 teaspoon cardamom powder
Pinch Salt
1/2 cup thick coconut milk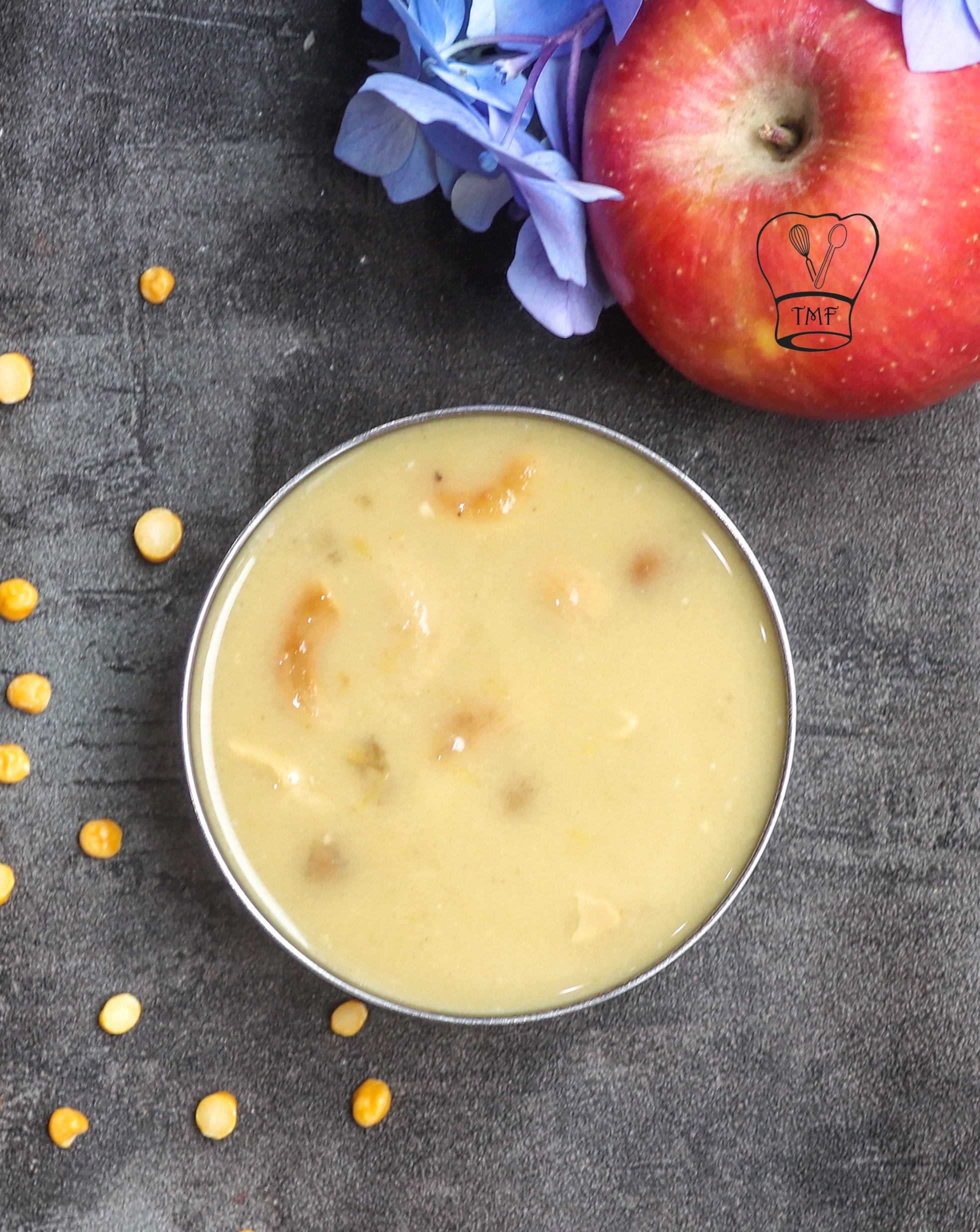 How to make kadalai paruppu payasam
Firstly, in a 2 litre pressure cooker add ghee and turn on the stove on medium flame
After ghee turns hot add cashew and sautés till they turn brown
Add raisins and sauté till they are roasted
Furthermore, add

kadalai paruppu

and give quick sauté
Furthermore, add a pinch of turmeric powder and mix well. Make sure nothing is stuck to the cooker
Close the cooker and place the weight value.

pressure cooker for 8 whistle simmer for 1 minute
In a microwave-safe glass add jaggery and water and melt the jaggery water
Avoid string consistency just melt the jaggery water
After the pressure releases naturally carefully open the cooker
Add filtered jaggery water, salt,

cardamom powder

and cook for 8 minutes, mix well in between
Turn off the stove and finally add coconut milk
Give a good mix, till coconut milk is well blended with the Payasam

Payasam ready