Kalakand | Kalakand recipe | Instant kalakand recipe with step by step pictures and video recipe. Check out the kalakand and If you like the video pls SUBSCRIBE to my channel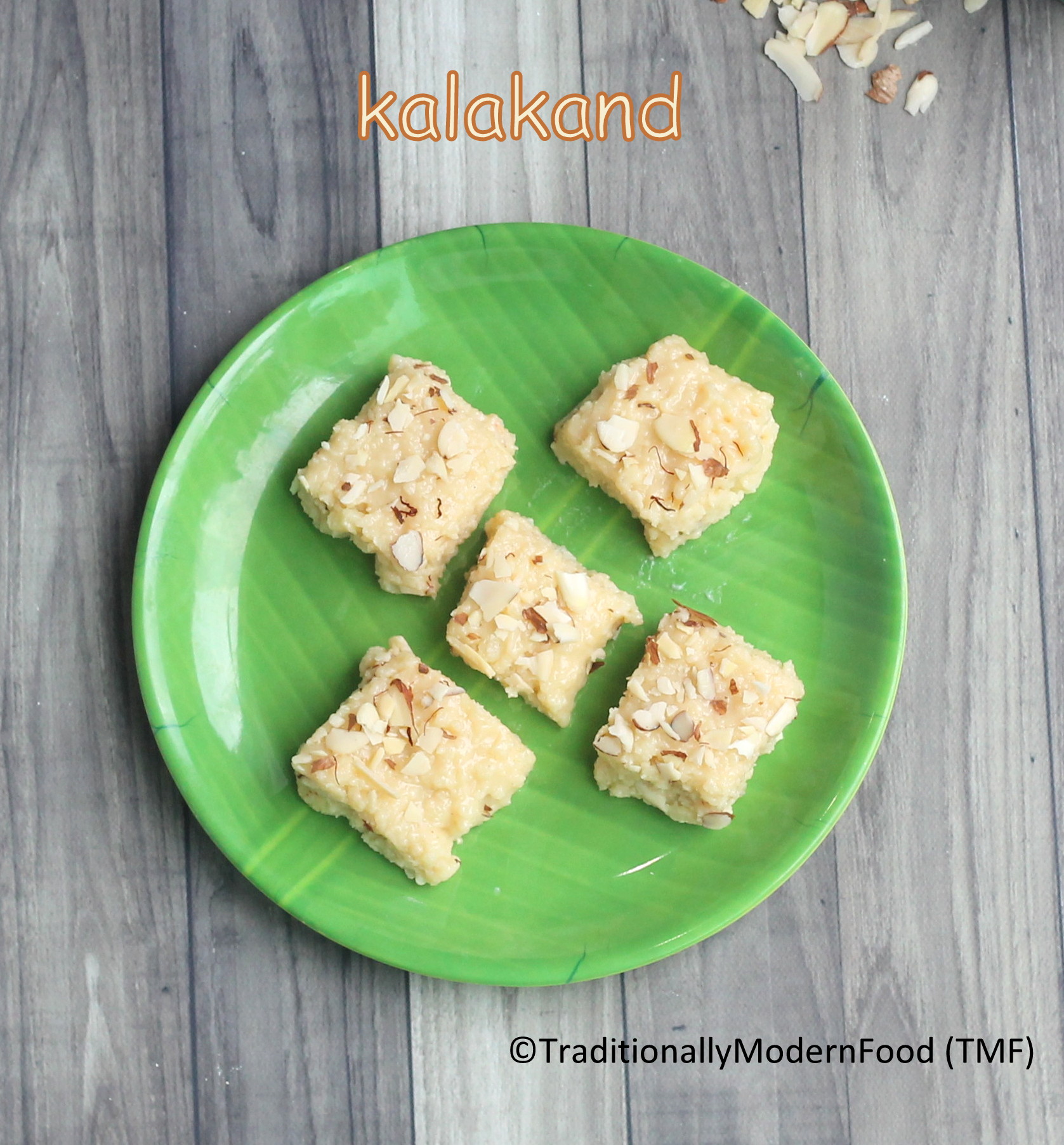 Kalakand | Kalakand recipe | Instant kalakand recipe is a tasty Indian sweet prepared with paneer and sweetened condensed milk. This tasty instant dessert can be prepared within 15 minutes, and stays fresh and good for 2-3 days. Quick and delicious sweet with condensed milk.
Guess who is back with blogging😊😊I was active in Instagram, with occasional presence in YouTube/facebook. Diwali is coming up, and I thought it is perfect time to resume blogging.
As I start drafting my post I remember the famous dairy milk chocolate advertisement, "Sweet edu kondadu (celebrate the happy occasion with a sweet"). If you are regular in TMF blog and noticed my break, here am I with a sweet recipe and a little announcement.
We were blessed with a baby girl this March, and I couldn't believe she is already 6 months old. You might have seen me mentioning a lot about my son in many of my previous posts, and from now on you will be seeing me talk about my daughter as well😊
When I thought about posting a recipe I scanned my drafts and found a couple of recipes ready for posting. Being a quick, easy and tasty sweet, kalakand was my pick.
Coming back to kalakand. Having a sweet tooth, I always prefer recipes with minimal ingredients and simple preparation like this. Son is Amma's boy when it comes to his desire for sweets. Some time back, mom and son started craving for some sweet. I started scanning my pantry and the moment I noticed condensed milk thought of using it for my sweet. Most of my sweet recipes have condensed milk. It not only makes the dish delicious but also makes it super quick.
Microwave Palgova,
Yet another easy sweet with condensed milk
Luckily I had a block of Costco paneer and kalakand was prepared within 15 minutes. Without much steps the sweet was made in no time. My son was all excited to taste the sweet that's when I realized the wait time for the kalakand to set. Thanks to Seattleopoly (Seattle based monopoly version). The 2-3 hours wait went smooth and after the game we could cut and enjoy the sweet.
Burfi recipe collections in TMF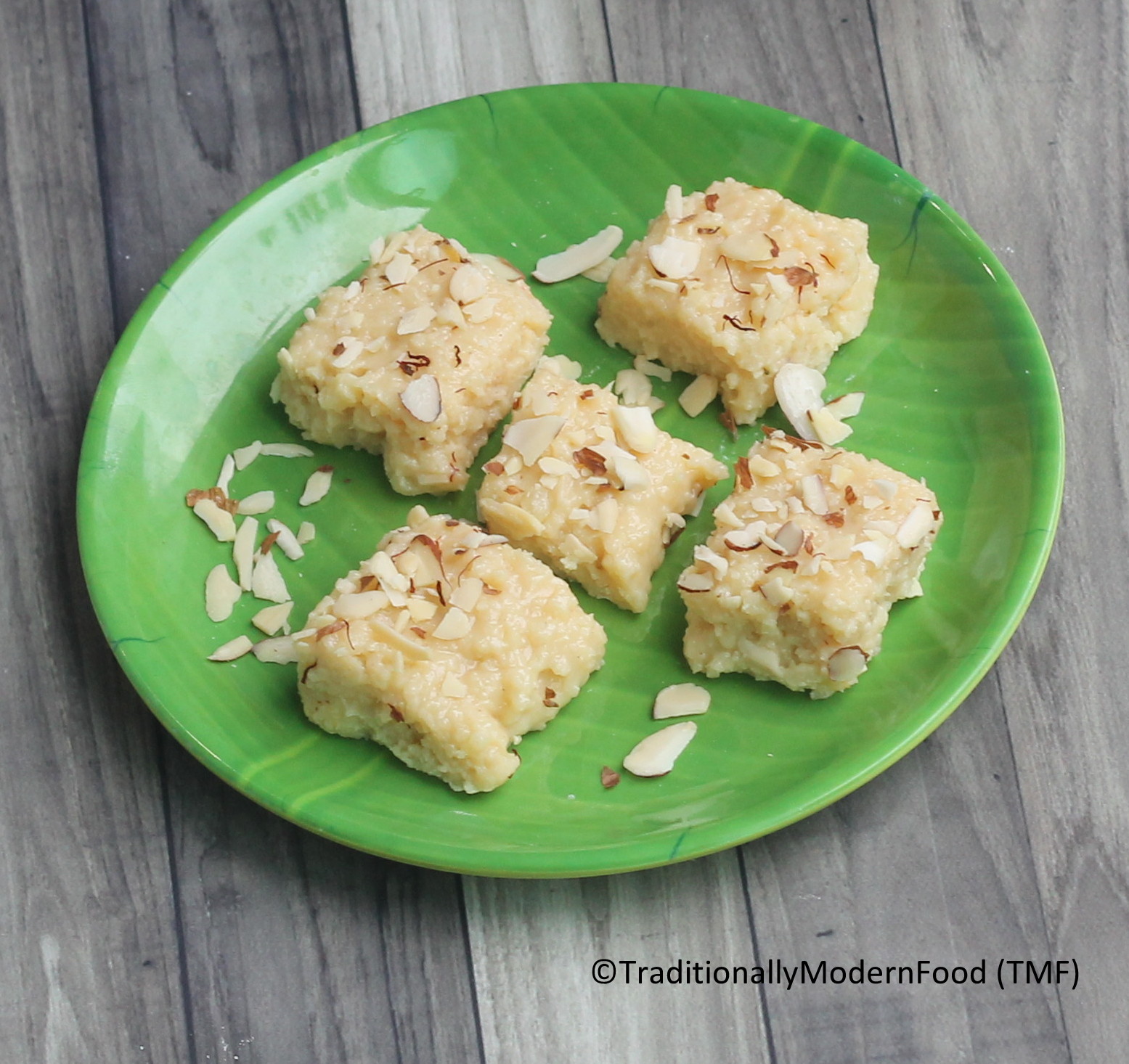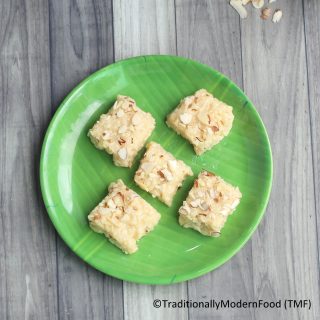 Ingredients
Condensed Milk - 1 can

Paneer - 1 cup

crumbled and tightly packed

Milk - 1 tablespoon + 1/2 tbsp

Cardamom Powder - 1/2 tsp

Sliced almonds - 3 tbsp

crushed (optional)
Instructions
Take a baking tray, add parchment paper and grease the tray with ghee and keep it aside

In a heavy bottomed pan add all the ingredients one by one but except almonds. Mix well

Cook on medium flame; stir constantly to prevent burning

At one stage the mixture becomes a thick mass and leaves the side of the pan; turn off the stove

Transfer the mixture into the greased tray. Smooth the top with a greased knife and sprinkle the nuts. Gently press the nuts once

Refrigerate the Kalakand for atleast 2-3 hours and cut into desired shape
Video
Notes
Kalakand is a soft burfi
Avoid low fat paneer
If you are using store bought paneer keep it room temperature for half an hour and crumble. If you are using homemade paneer strain the water well before using it
Store kalakand in fridge and keep it 30 minutes before consuming it
Mixture should not be fully dry. Switch off the gas when it turns mass and still moist. If you feel mixture is dry add little milk and cook
Ingredients:
Condensed Milk - 1 can
Paneer - 1 cup, crumbled and tightly packed
Milk - 1 tablespoon + 1/2 tbsp
Cardamom Powder - 1/2 tsp
Sliced almonds - 3 tbsp, crushed (optional)
Method:
Take a baking tray, add parchment paper and grease the tray with Ghee and keep it aside
In a heavy bottomed pan add all the ingredients one by one but except almonds. Mix well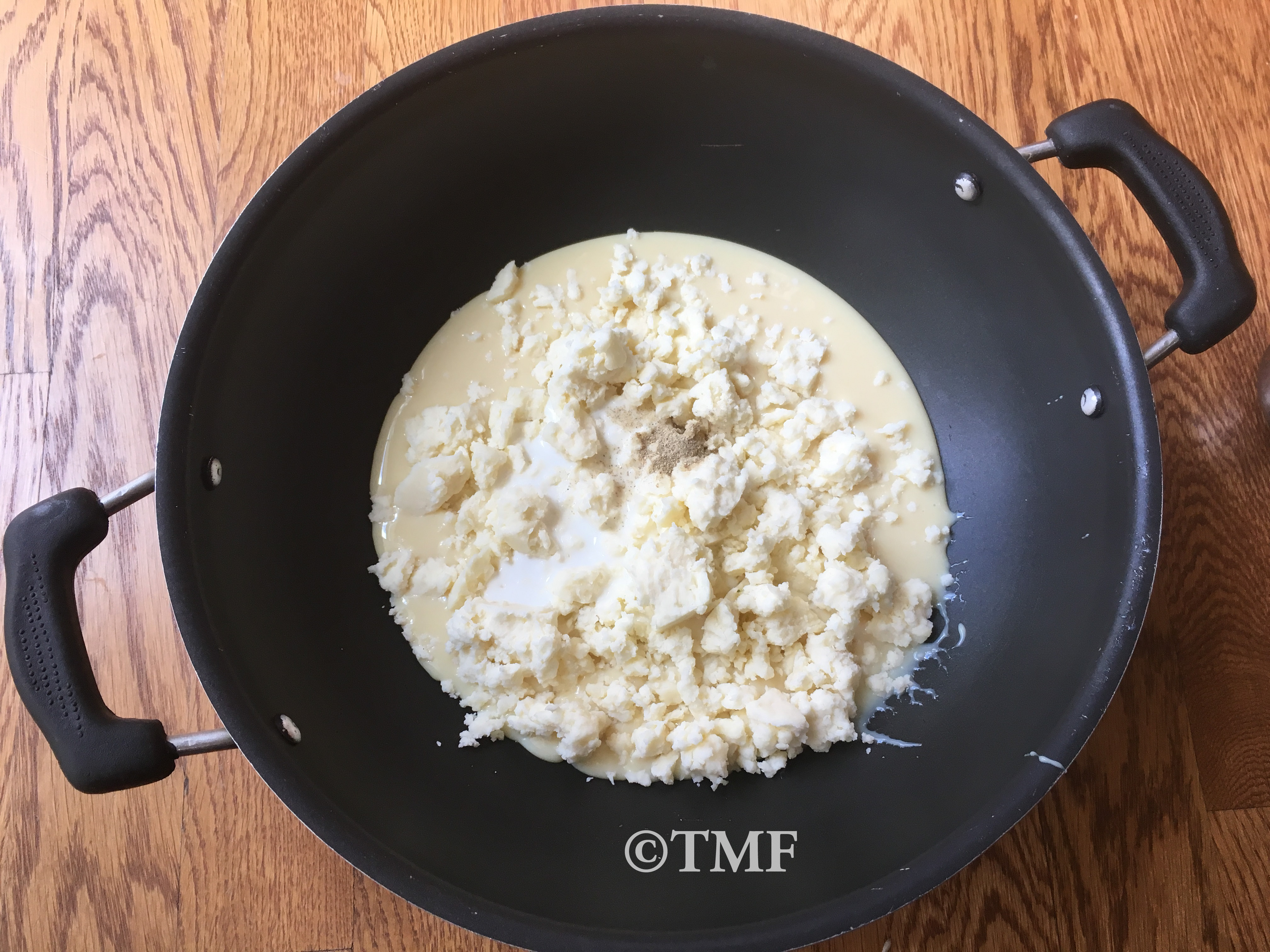 Cook on medium flame; stir constantly to prevent burning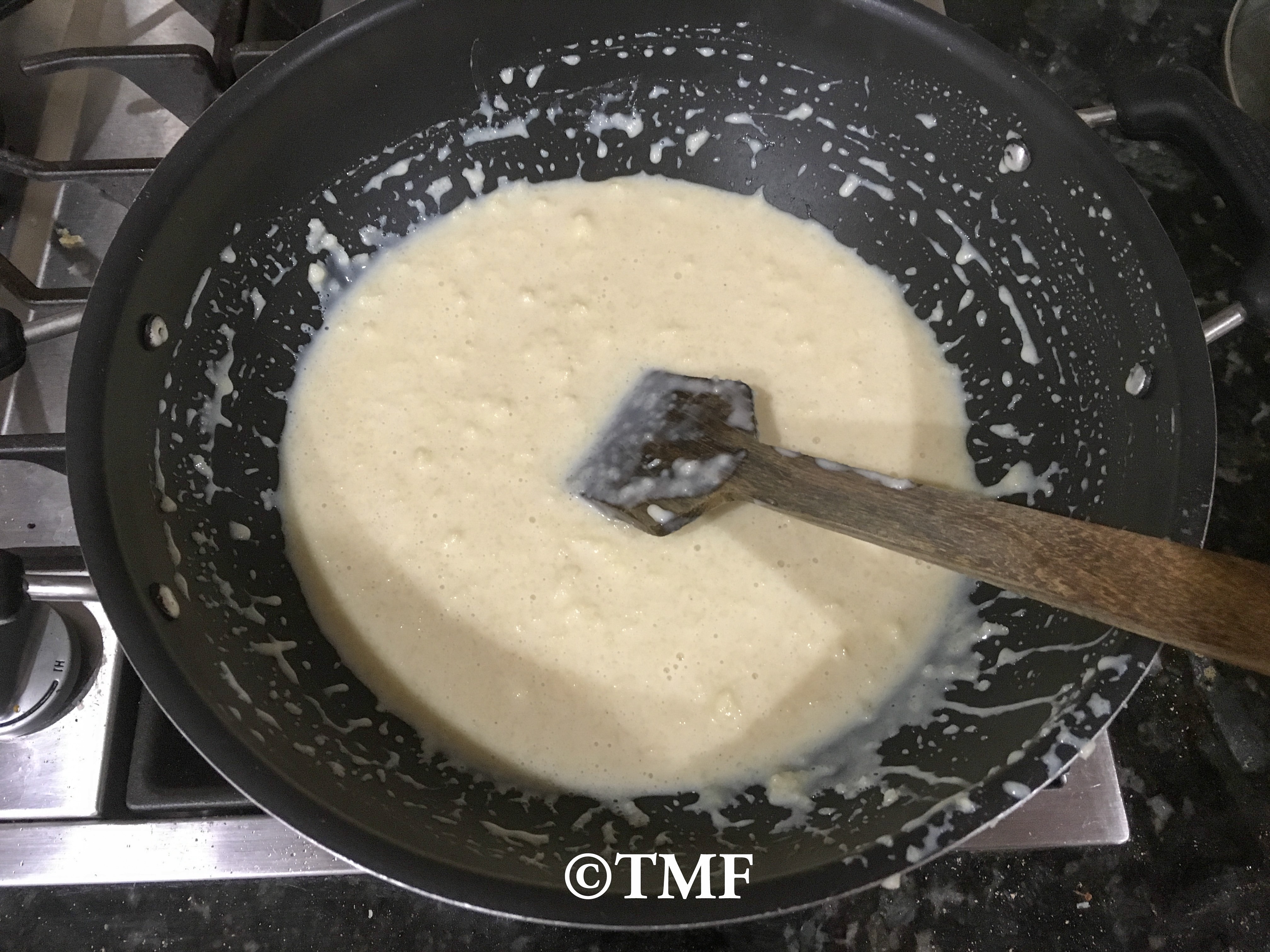 At one stage the mixture becomes a thick mass and leaves the side of the pan; turn off the stove
Transfer the mixture into the greased tray. Smooth the top with a greased knife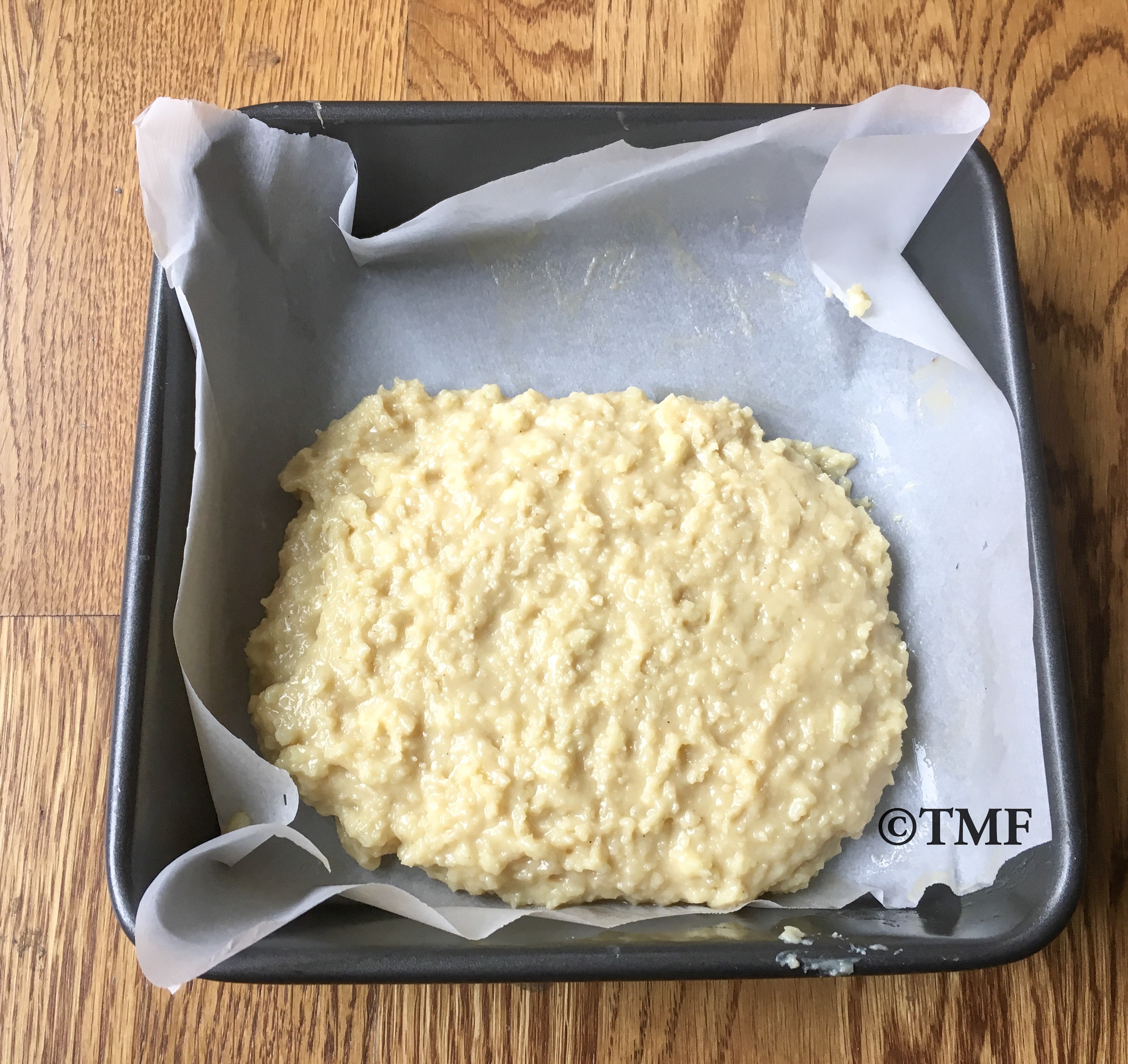 Sprinkle the nuts. Gently press the nuts once
Refrigerate the Kalakand for atleast 2-3 hours and cut into desired shape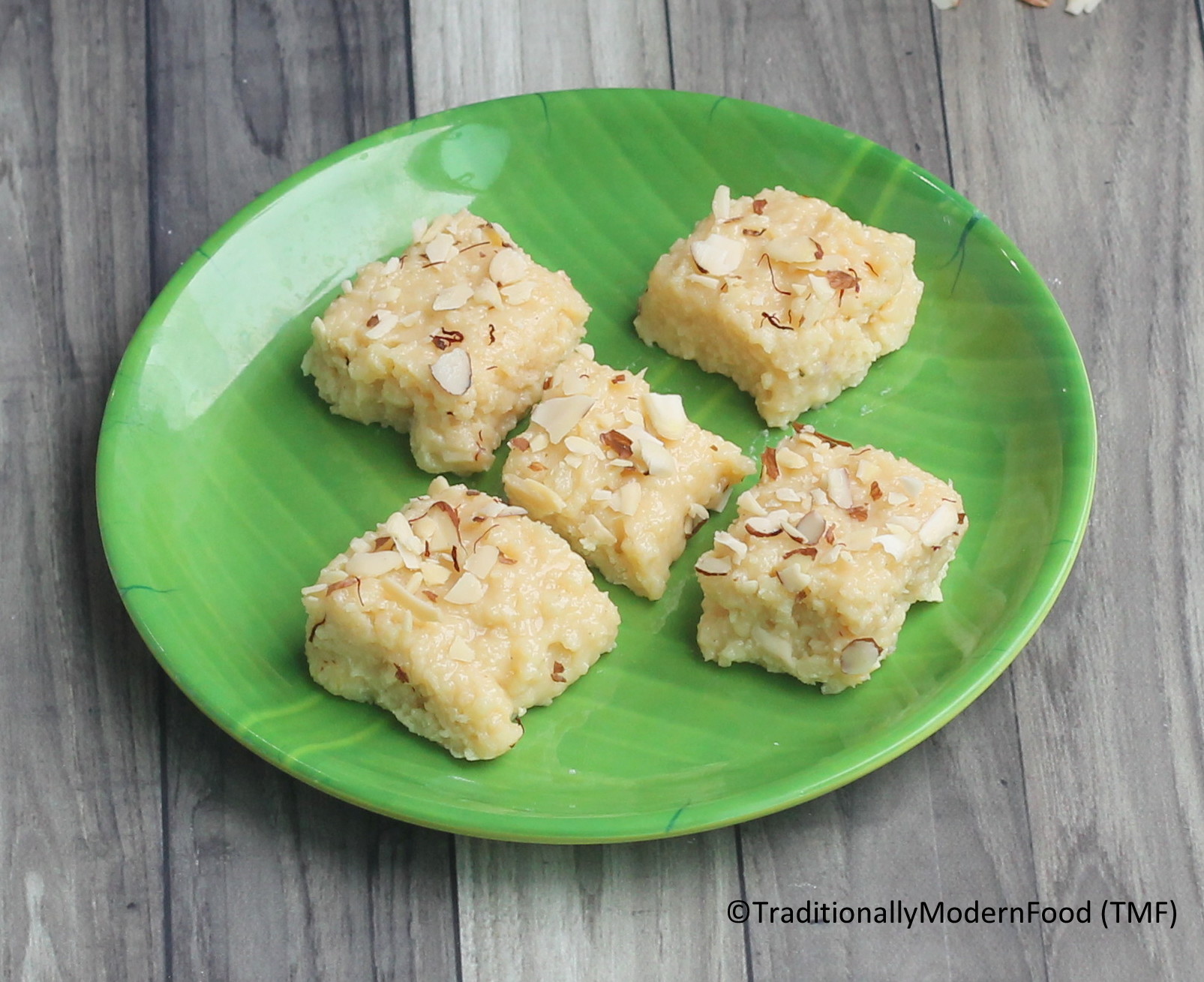 For regular recipe updates pls follow TMF social media,