Kalikanji dosa | instant dosa | Ganji dosa | koozh dosa | rice porridge dosa | non-fermented rice dosa with step by step pictures. Check out the Kalikanji dosa video and If you like the video pls SUBSCRIBE to my channel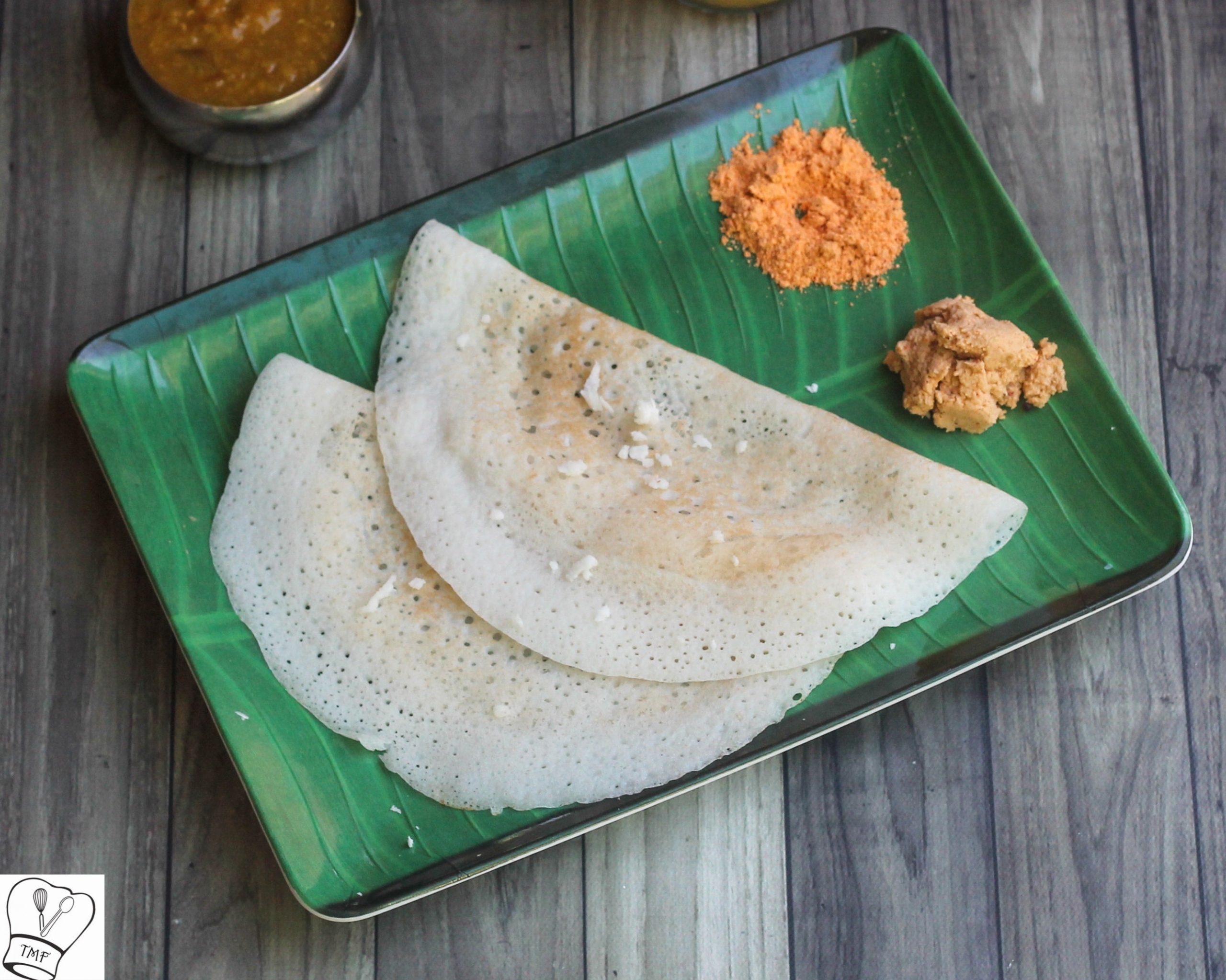 Kalikanji Dosa | koozh dosa |instant dosa | Ganji dosa | koozh dosa recipe | rice porridge dosa | non-fermented rice dosa is a famous South Indian instant dosa variety widely made in Tamil Nadu and Kerala. This dosai recipe is a traditional brahmin recipe and it is similar to the Mangalore Neer dosa. No kanji for neer dosa but the specialty of koozh dosai is that kanji is made using ground Rice and coconut. No dal for this dosai and it can be made instantly without any fermentation.
Why Kalikanji Dosai?
Kalikanji dosai is prepared with raw rice/ Sona masoori rice. If you are running out of idli rice this is one great option. Koozh dosai is prepared without any urad dal and since the main ingredient is just raw rice, dosai can be made with very less soaking time. The best part of kalikanji dosai is it can be prepared without any fermentation. Dosa batter can be easily prepared in mixie and it is a perfect vegan Indian recipe.
My Amma learned this easy kanji does recipe from my Perimma. There are many versions of Koozh dosai. Koozh dosai can be a great one-ingredient dosai recipe and it can be prepared even without the coconut. The kanji (koozh) is enough for the perfect dosa texture but coconut gives a nice flavor to the dish and in our home, we never skip coconut. Coconut Appam is yet another family's favorite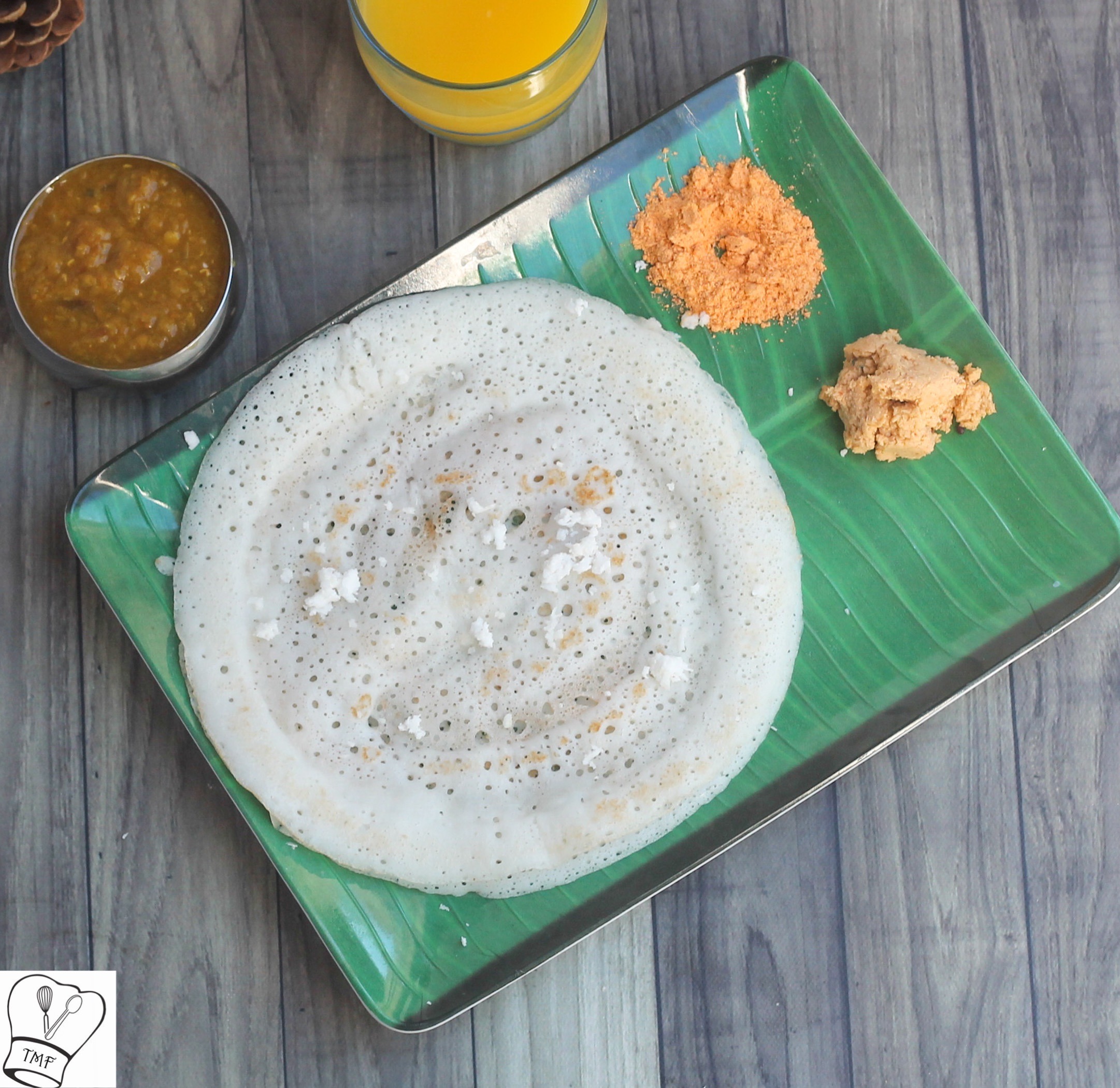 Being a South Indian, dosai variety is one of the common breakfast recipes at home. Every week at least once or twice dosai comes in repeat mode. If I haven't planned much for dinner and felt like having dosa this no-fermented rice dosa is best.
After grinding the batter, a small amount of batter with water and coconut oil is made into a koozh and hence kali kanji dosa. It is similar to neer dosa but we don't make kanji for it. We can categorize this dosa as instant dosa variety since overnight soaking of rice/dals and overnight fermentation are not required for this. It is one of the easiest breakfast dishes which we can make quickly.
Side dish for Kalikanji Dosa
Spicy sides go well with this kalikanji does. My favorite sides are idli podi, inji thogayal, mango thokku and green chilli thokku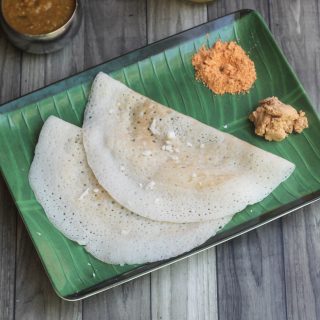 Ingredients
Raw rice - 2cups

Grated coconut - 1/2 cup

Salt to taste

Coconut oil - 1 tsp+ to grease griddle
Instructions
Soak the rice in water for at least two hours and grind into a batter with little water

After the rice is well ground add grated coconut and grind again

Transfer the batter into a vessel

Add a cup of water to the mixie jar and shake well

In a cooking pan add the mixie water, 1 ladle full of ground batter and coconut oil

Cook in medium heat and keep stirring the mixture well. The liquid thickness and turns into a porridge (kanji) consistency. Keep stirring the batter to avoid lumps

Cook till the batter becomes shiny and transparent. Switch off and let it cool down a bit

Transfer the kanji to the ground batter vessel and add salt; mix well

Heat a griddle and once when it is hot grease it with little oil grease and pour two ladle of kalikanji dosa batter and spread it in a circular motion and add coconut oil for cooking

After one side is cooker carefully flip the dosa and cook other side
Video
Notes
Coconut is optional. Kalikanji dosa can be made even without the coconut
Preferably use coconut oil for cooking the dosa
While making kanji(koozh) stir it continuously to avoid lumps
Fermentation is not required for this dosai but fermented dosai turns slightly brown compared to none fermented dosa
Dosai tastes best when consumed immediately
After the koozh is cool add it to the batter and mix the koozh well
By mistake, if the batter became thin add little rice flour
Ingredients:
Raw rice - 2cups
Grated coconut - 1/2 cup
Salt to taste
Coconut oil - 1 tsp+ to grease griddle
How to make Kalikanji dosa with step by step pictures :
Soak the rice in water for at least two hours and grind into a batter with little water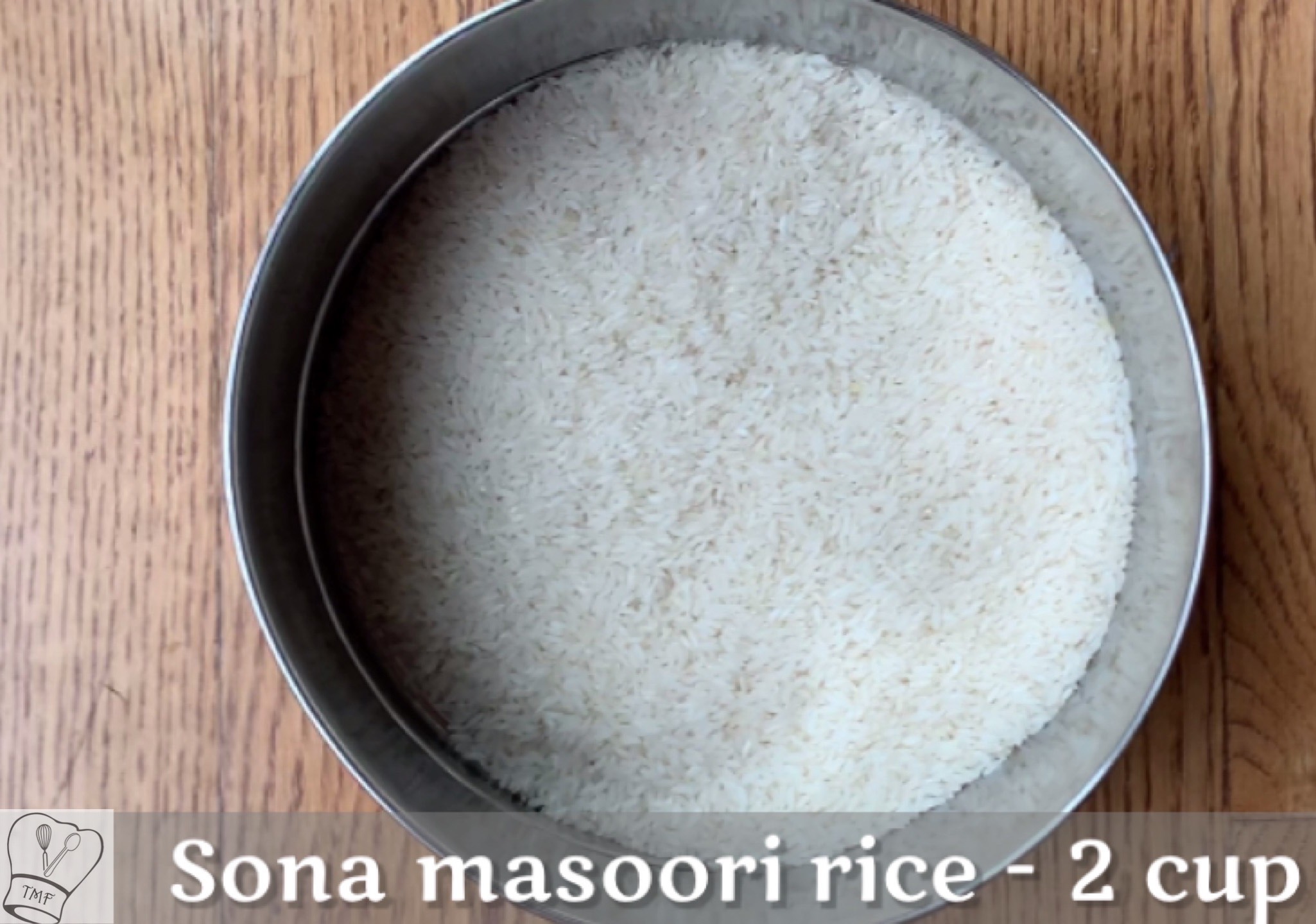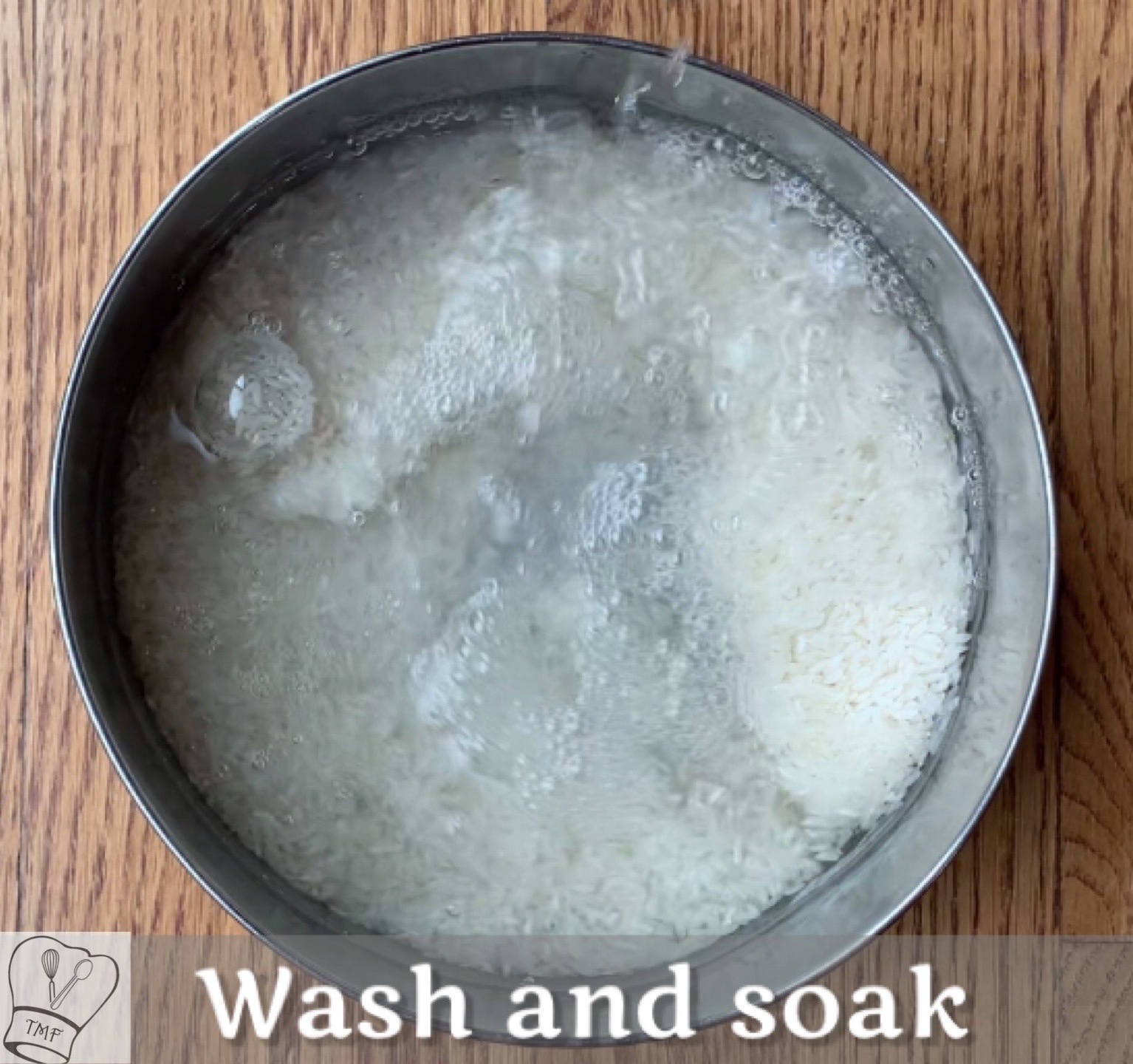 After the rice is well-grounded add grated coconut and grinds again
Transfer the batter into a vessel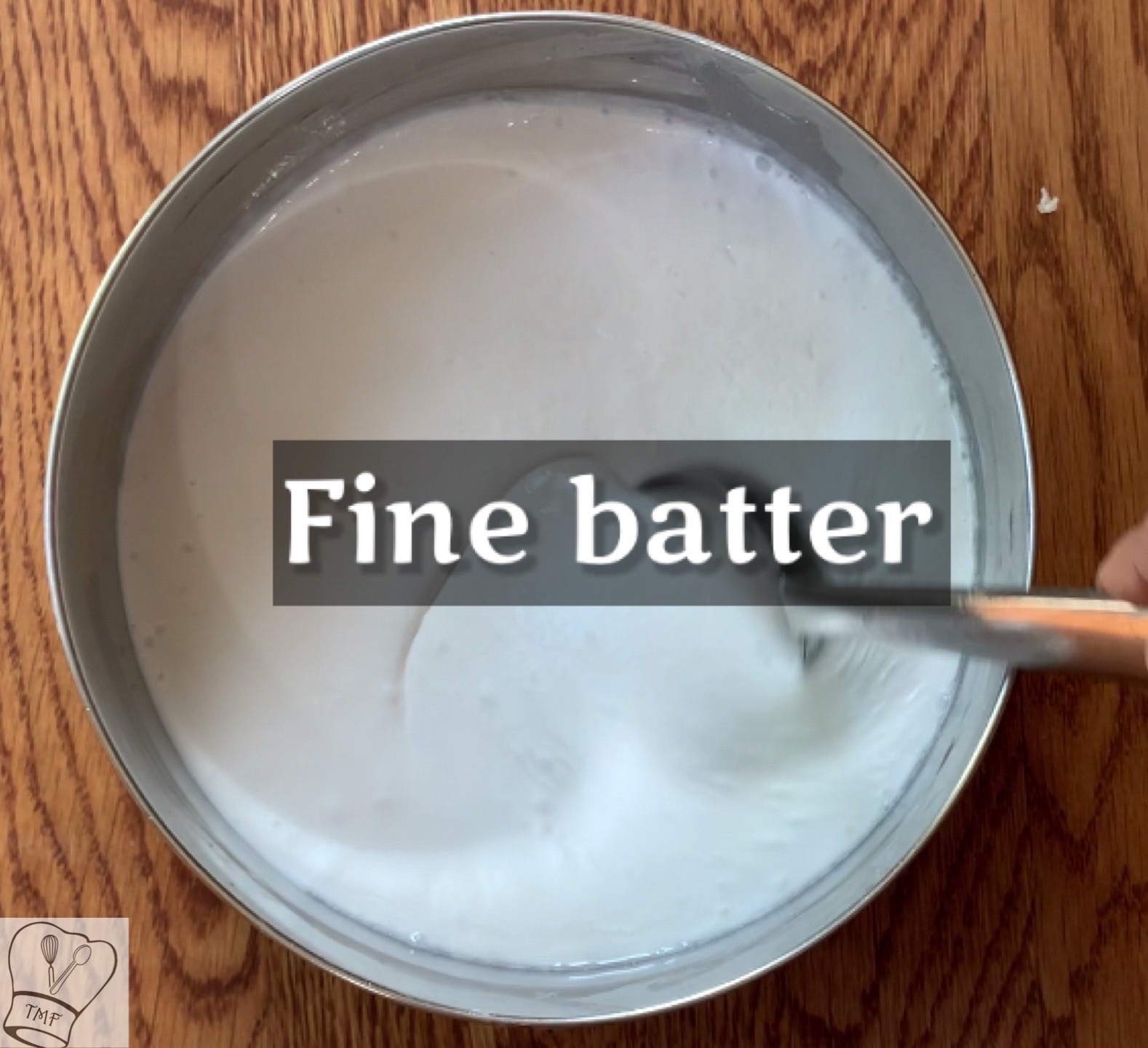 Add a cup of water to the mixie jar and shake well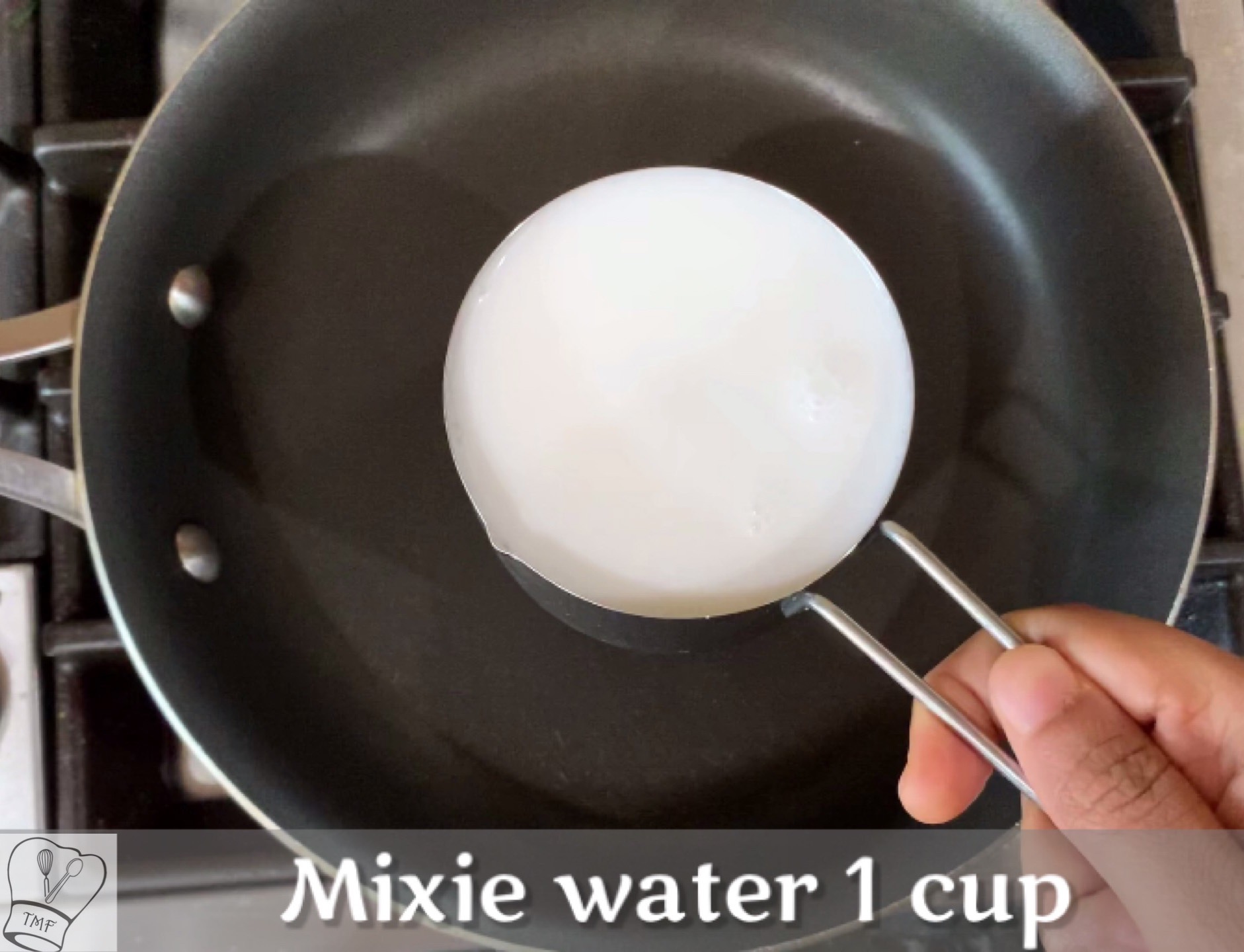 In cooking pan add the mixie water, 2 ladles full of ground batter, and coconut oil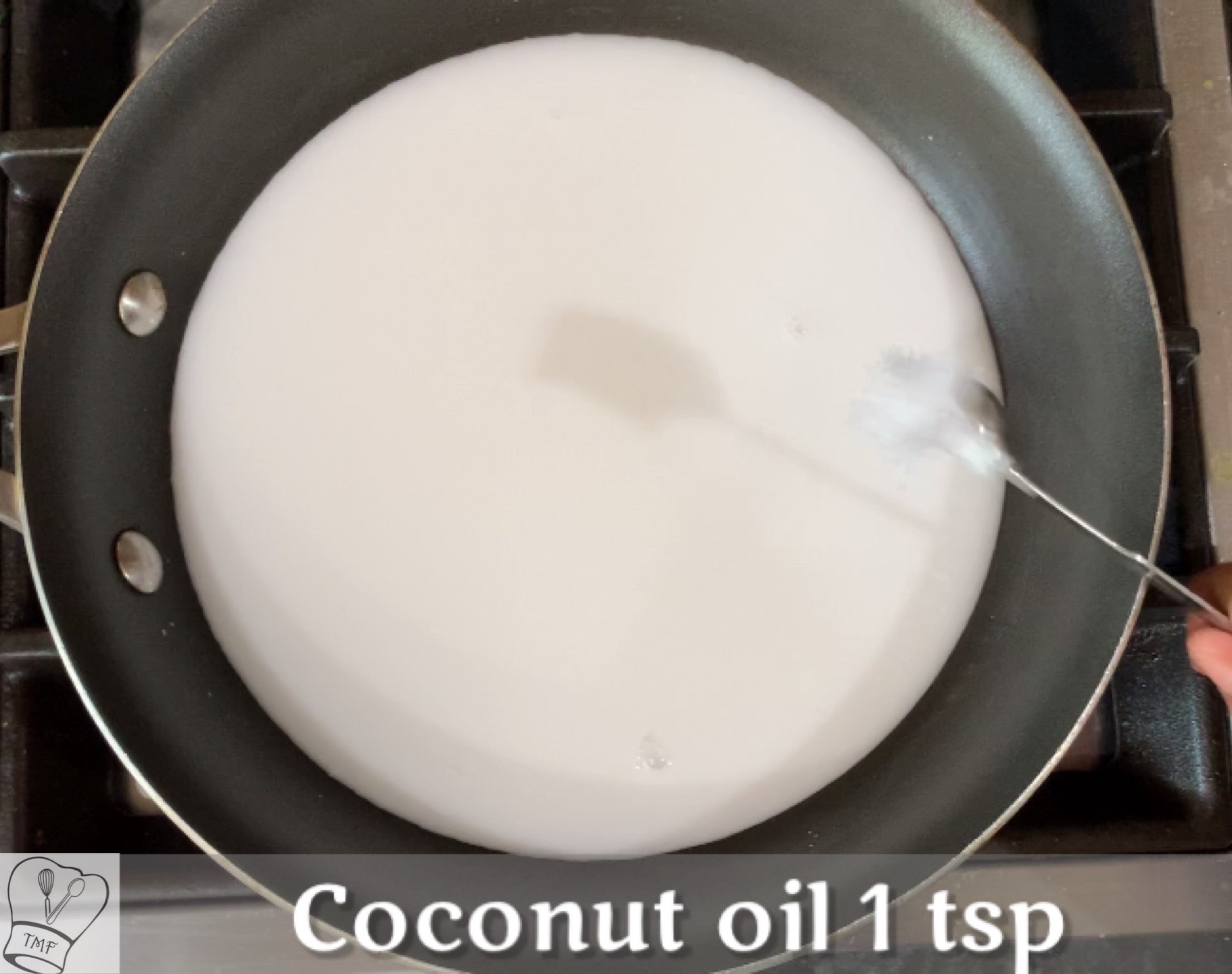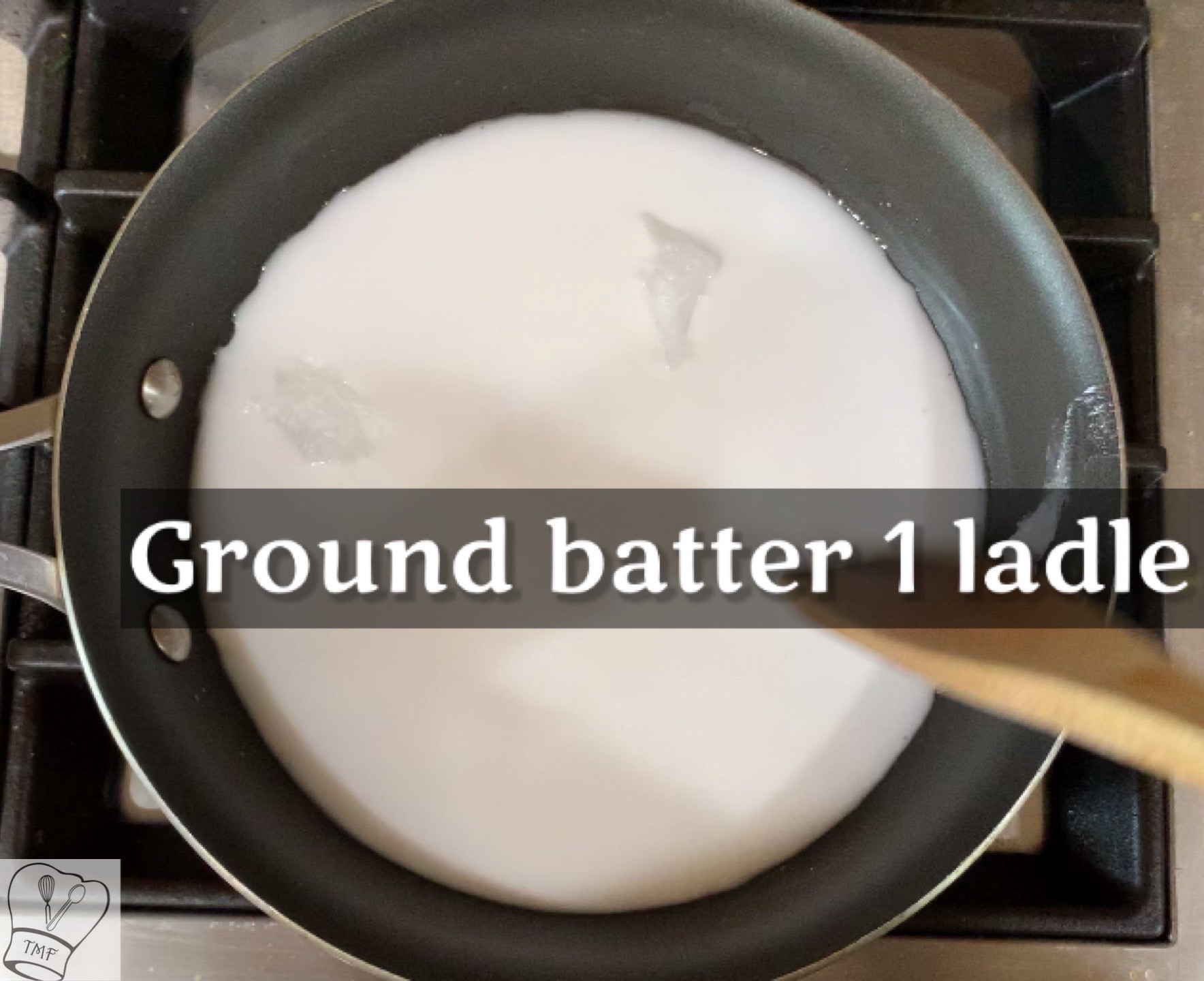 Cook in medium heat and keep stirring the mixture well. The liquid thickness and turns into a porridge (kanji) consistency. Keep stirring the batter to avoid lumps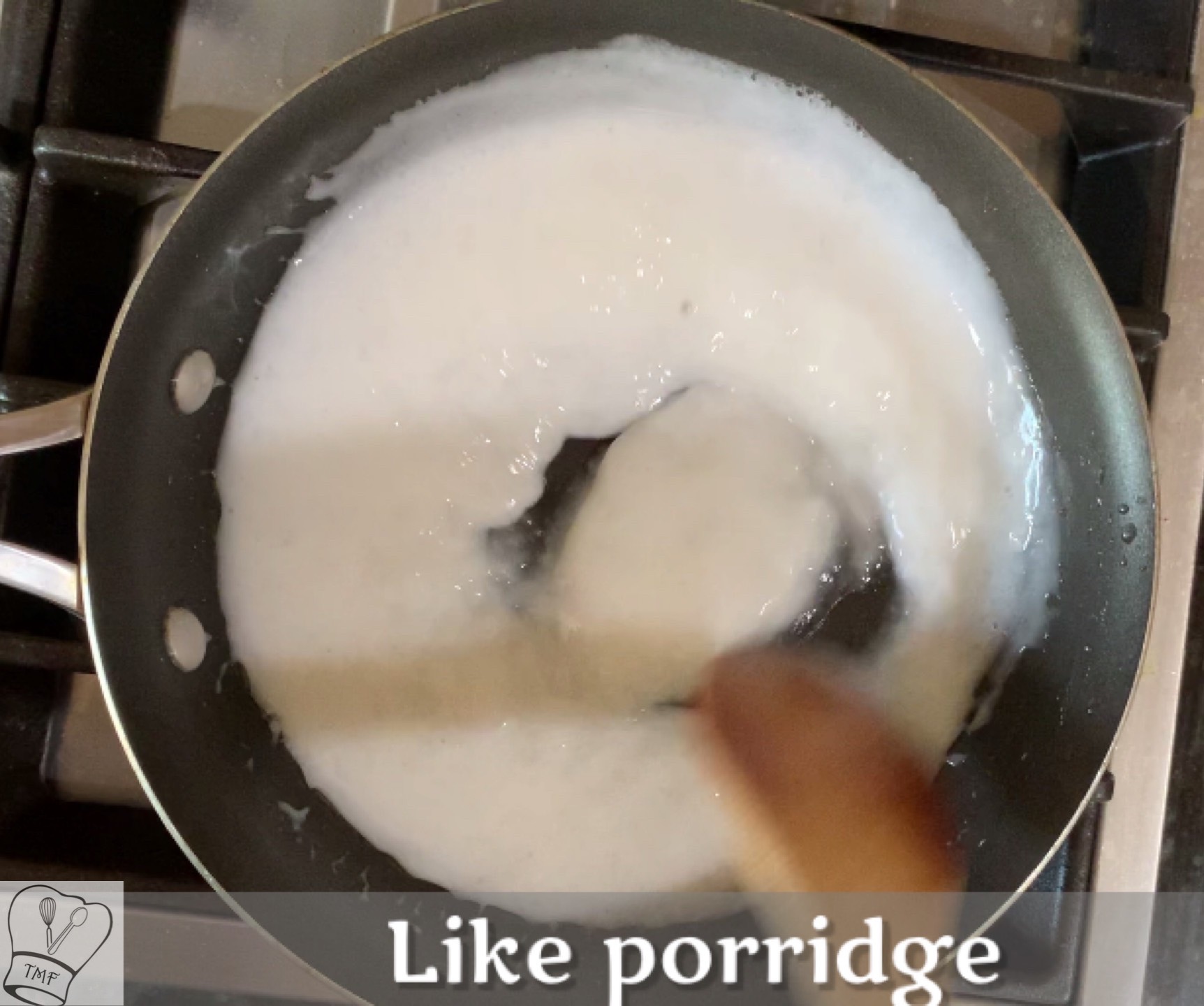 Cook till the batter becomes shiny and transparent. Switch off and let it cool down a bit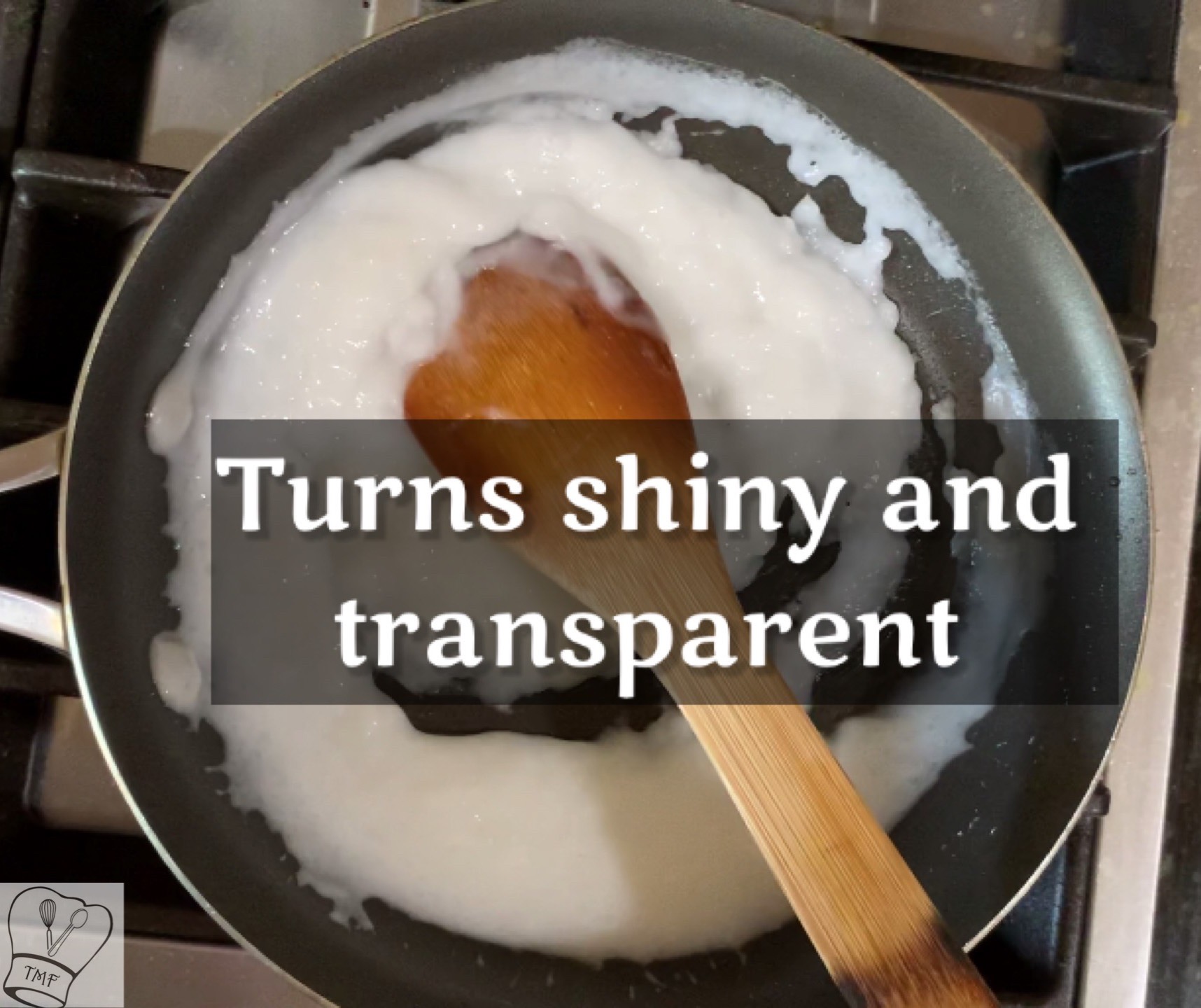 Transfer the kanji to the ground batter vessel and add salt; mix well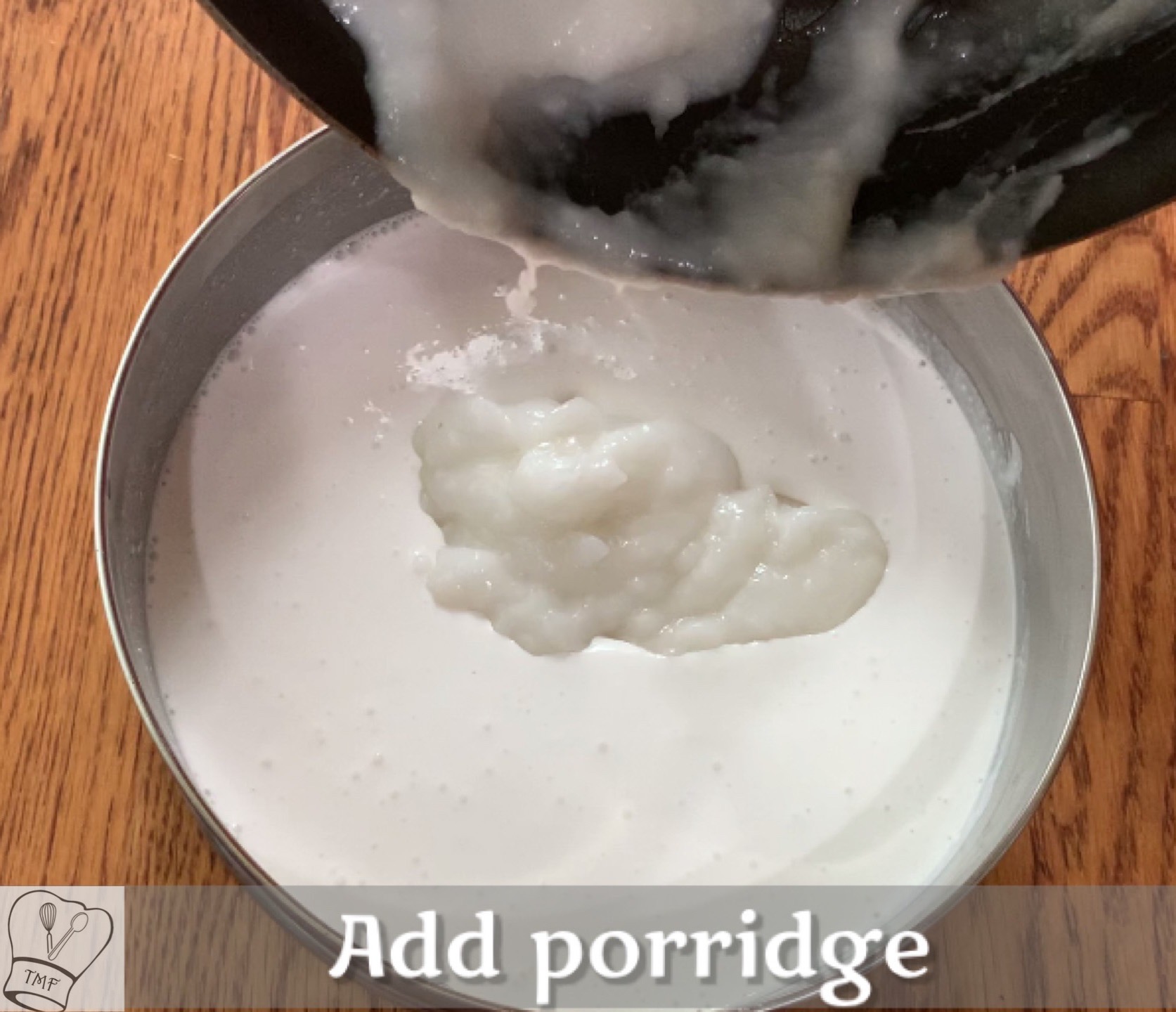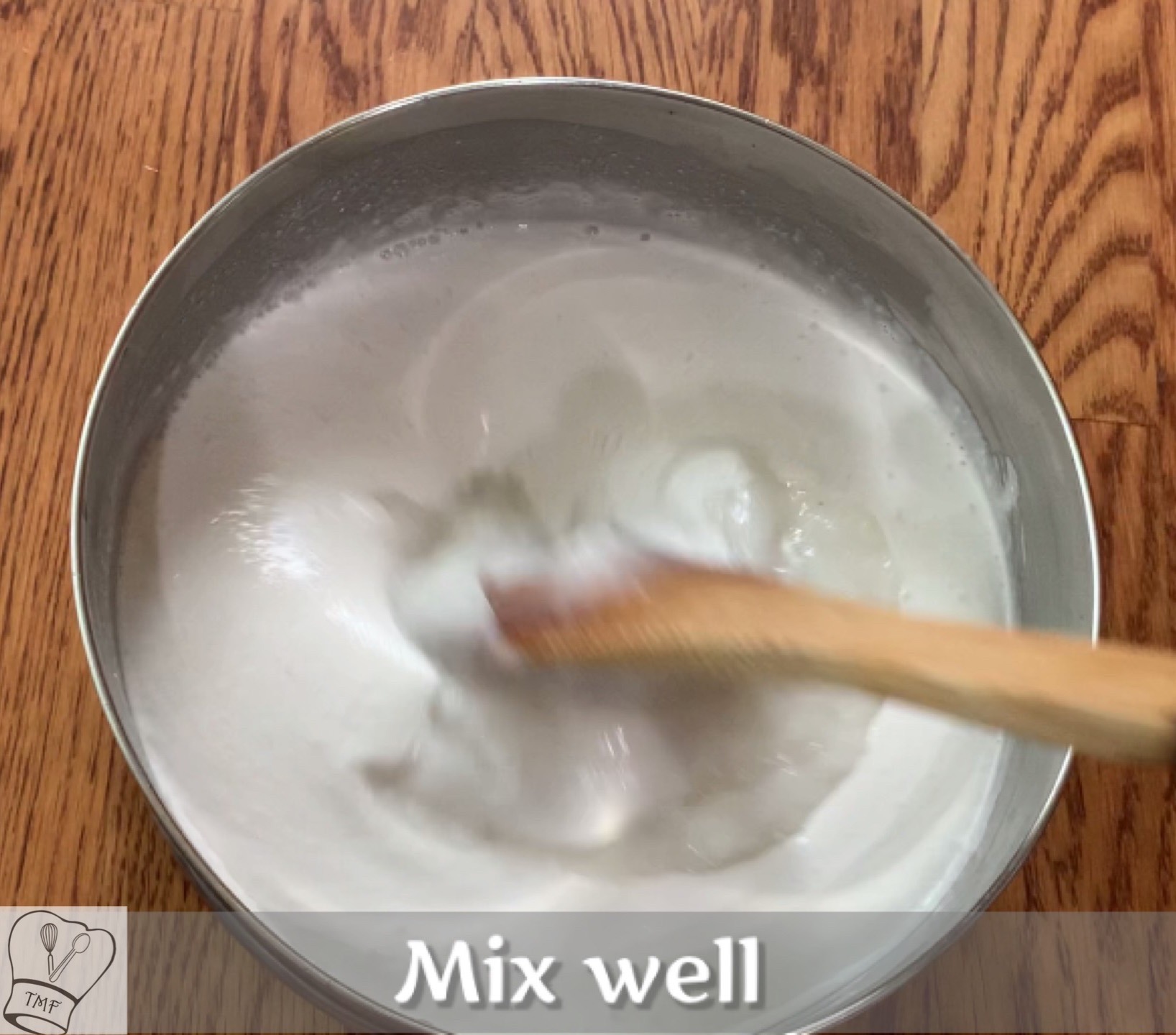 Can make dosa immediately but I made after 1 hour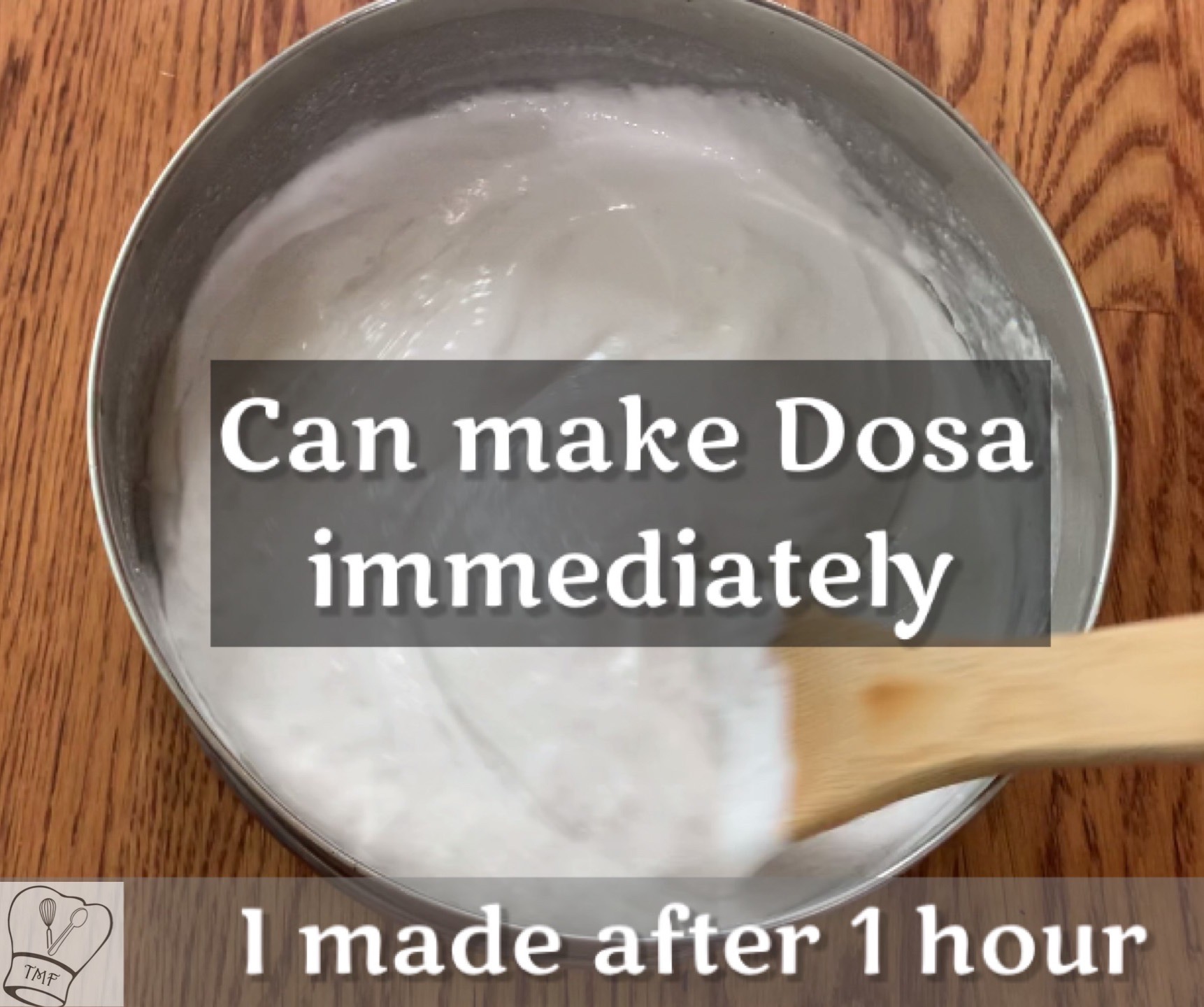 Heat a griddle and once when it is hot, grease it with little oil grease and pour two ladles of kalikanji dosa batter and spread it in a circular motion and add coconut oil for cooking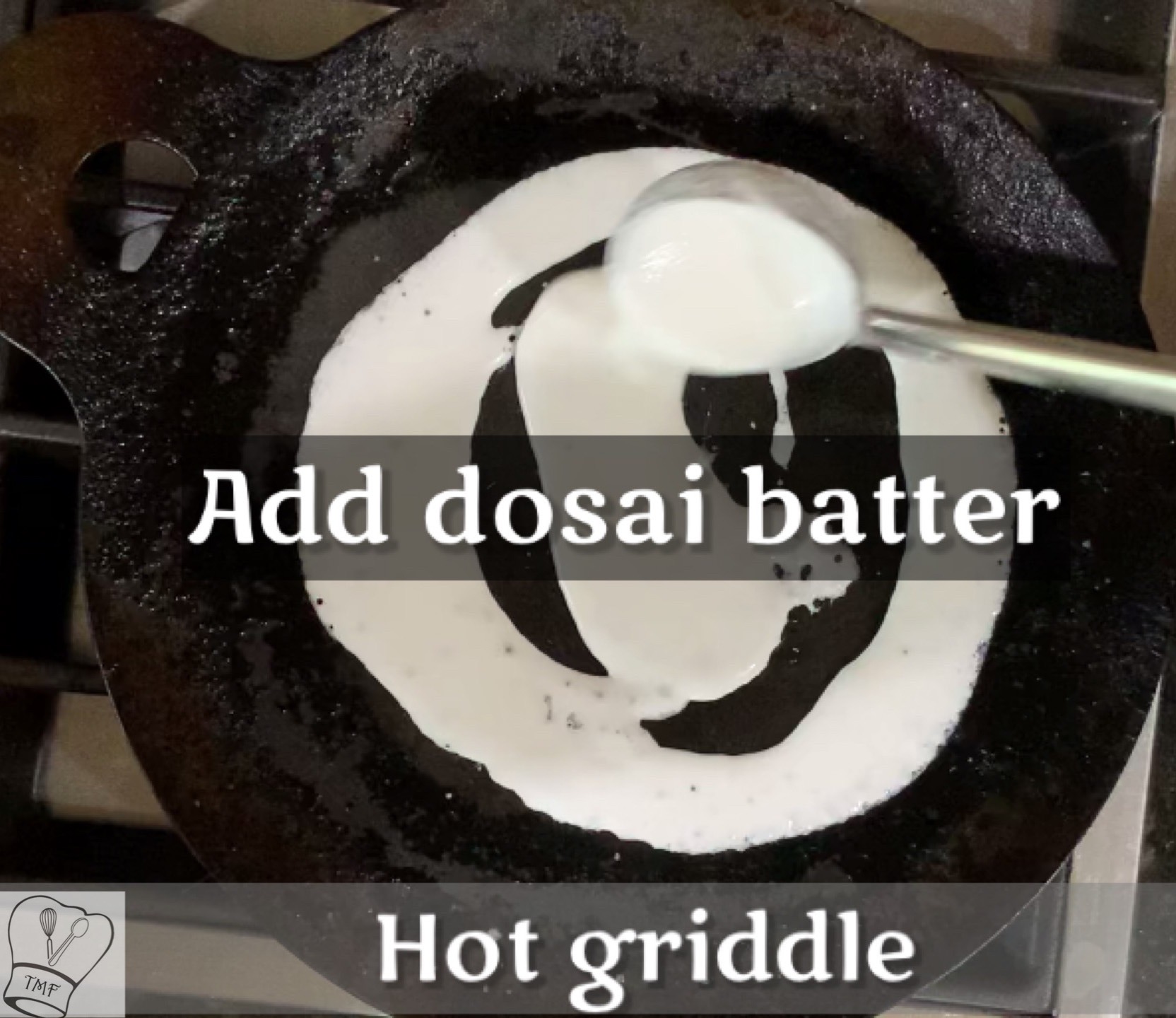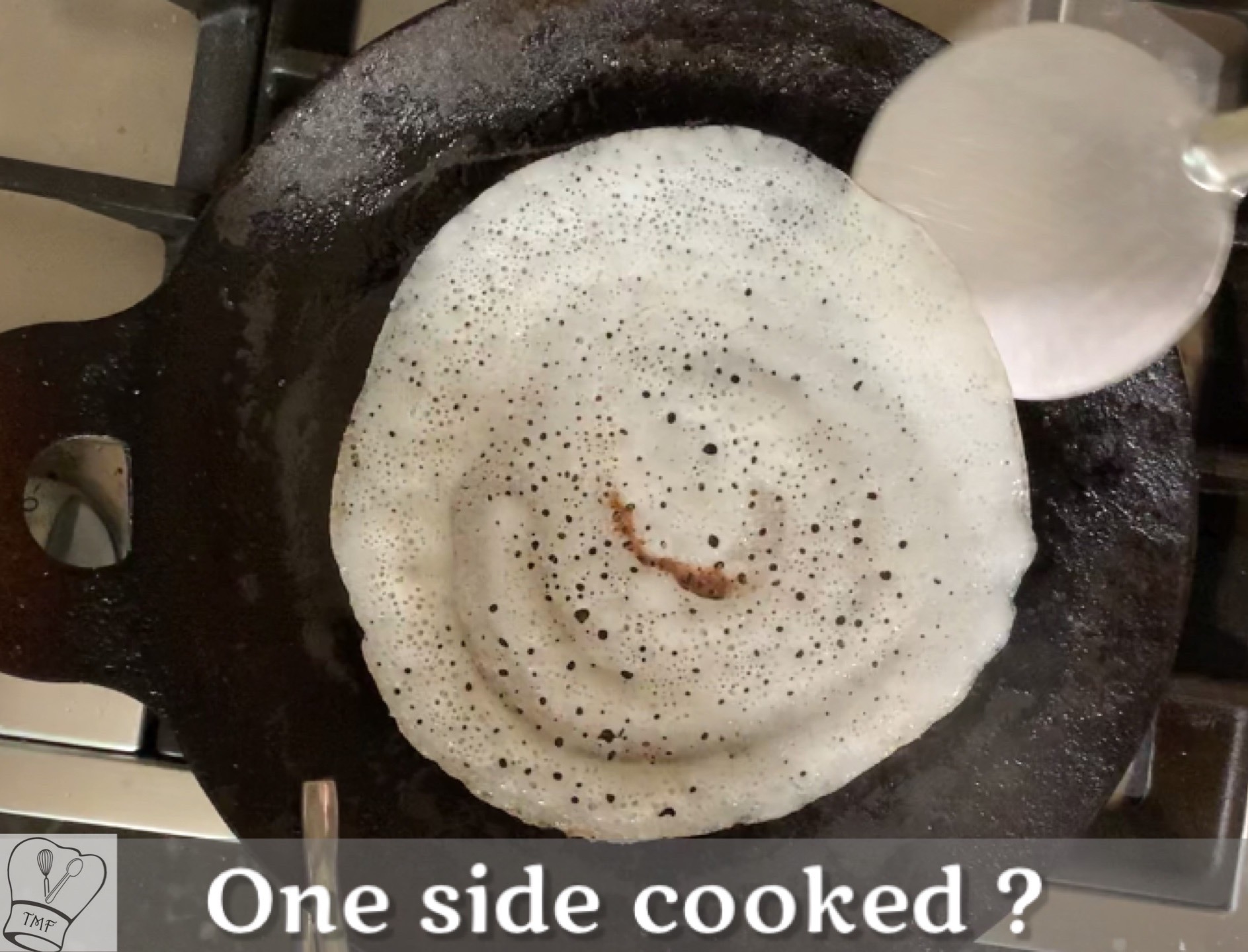 After one side is cooked, carefully flip the dosa and cook the other side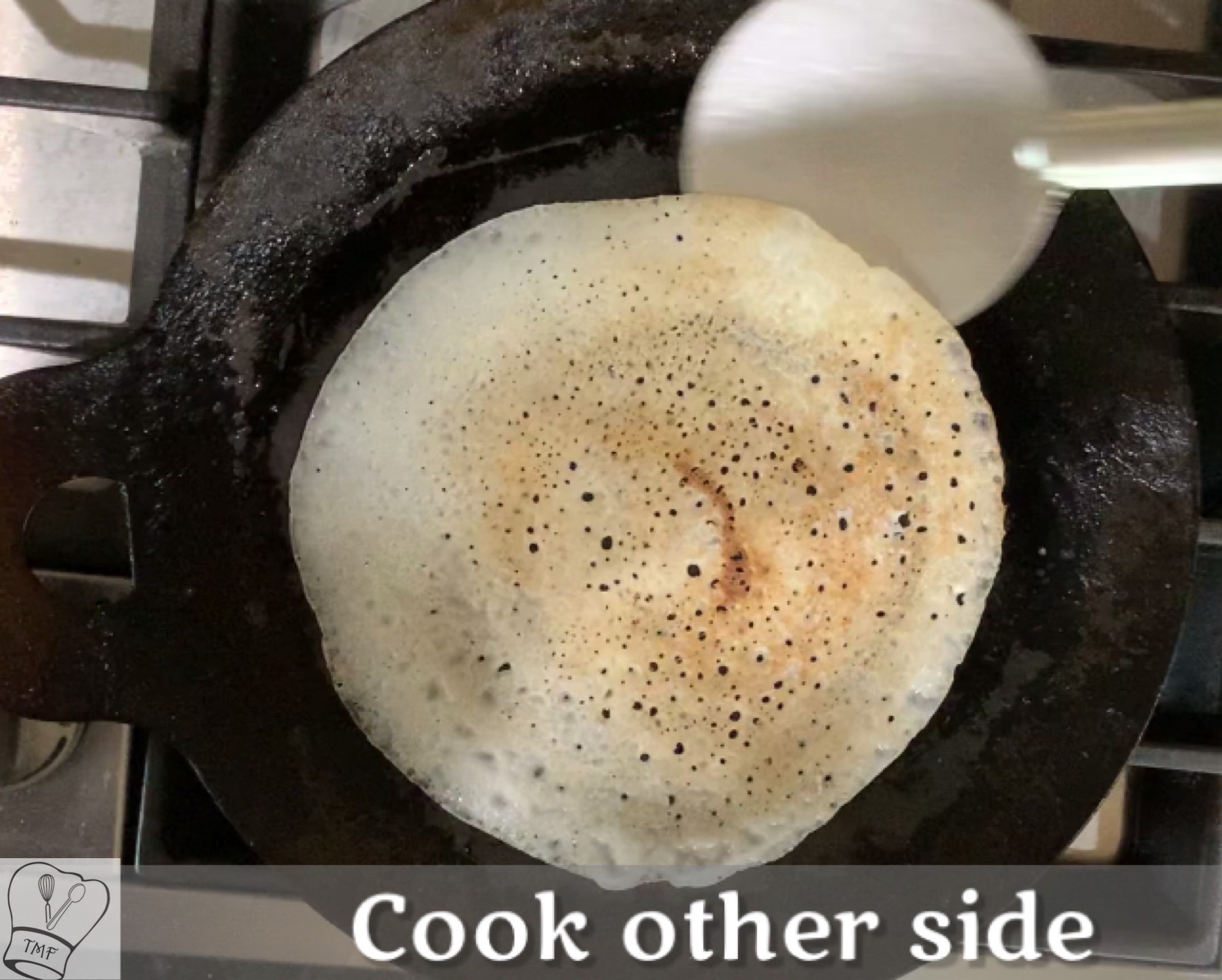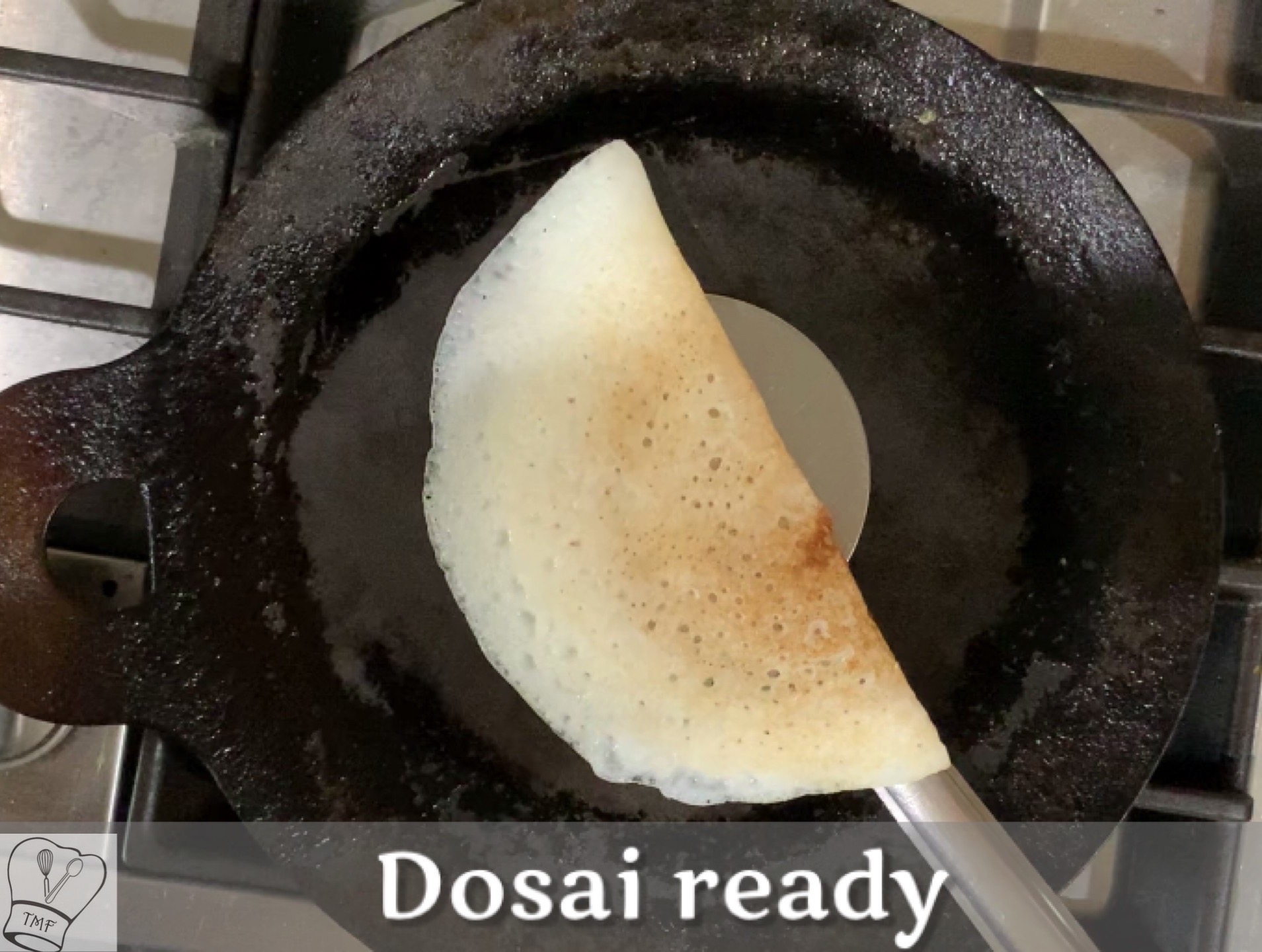 If you ferment batter overnight and make a runny batter, you can get lacy crispy coconut dosa