Pasi Paruppu podi | Paruppu podi | Payatham Paruppu Podi | Moong dal podi | Pathiya samayal | Indian postpartum recipes | pathiyam samayal | toddler-friendly podi | kids idli podi recipe with step by step pictures and video recipes. Check out the Pasi Paruppu podi video and if you like the video pls SUBSCRIBE to my channel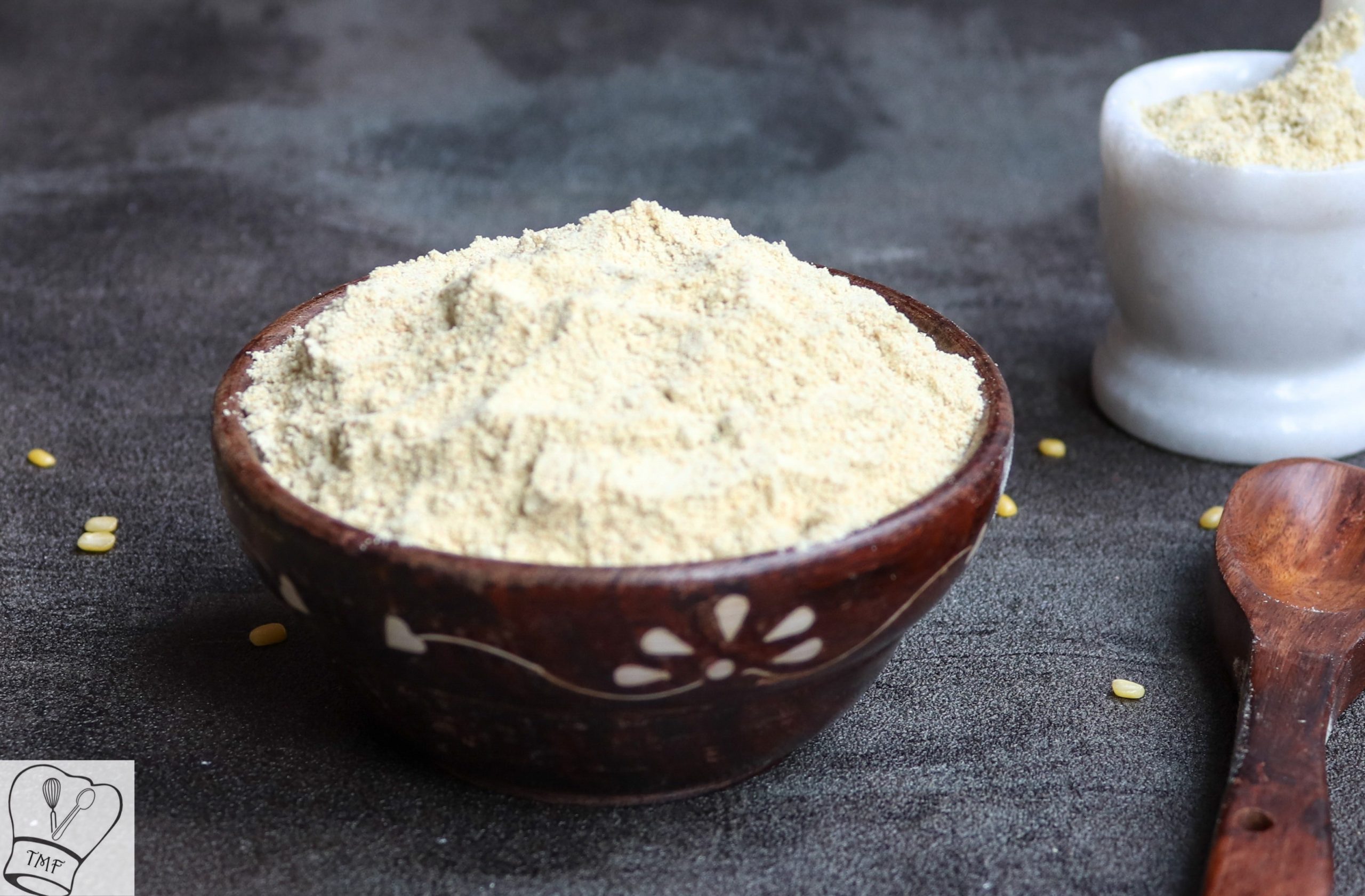 Pasi Paruppu podi | Paruppu podi | payatham Paruppu podi - Indian postpartum recipes | pathiya samayal | toddler-friendly podi Indian postpartum recipes / pathiya samayal / kids friendly recipe. Moong dal is one lentil that is often used in many pathiya samayal as it is easy to digest. Split yellow lentil /dehusked moong bean is widely called as pasi paruppu or payatham paruppu or siru paruppu in Tamil, moong dal and dhuli in Hindi, pesarapappu in Telugu, Cheruparipu in Malayalam.
Why payatham Paruppu?
Usually, Paruppu Thogayal and many podi varieties are prepared with Toor Dal. First few days after postpartum moong dal is the preferred dal as it is good for digestion. Moong dal is also good for toddlers. Moong dal podi when mixed with ghee serves as a tasty and healthy Idli podi for new moms and toddlers. Checkout other pasi Paruppu based dishes in TMF Payasam Sundal Dal Sprouts Khichadi
What is special about Pasi Paruppu Podi?
Payatham paruppu podi stays good for weeks and it is a multipurpose podi. It can be mixed with rice and consumed as podi sadam. With little water, podi can be converted into a tasty thogayal recipe. After delivery, coconut and spicy Idli Podi are generally avoided and this pasi Paruppu podi mixed with ghee/ sesame oil can be served as a side dish for tiffin varieties like Idli for new moms.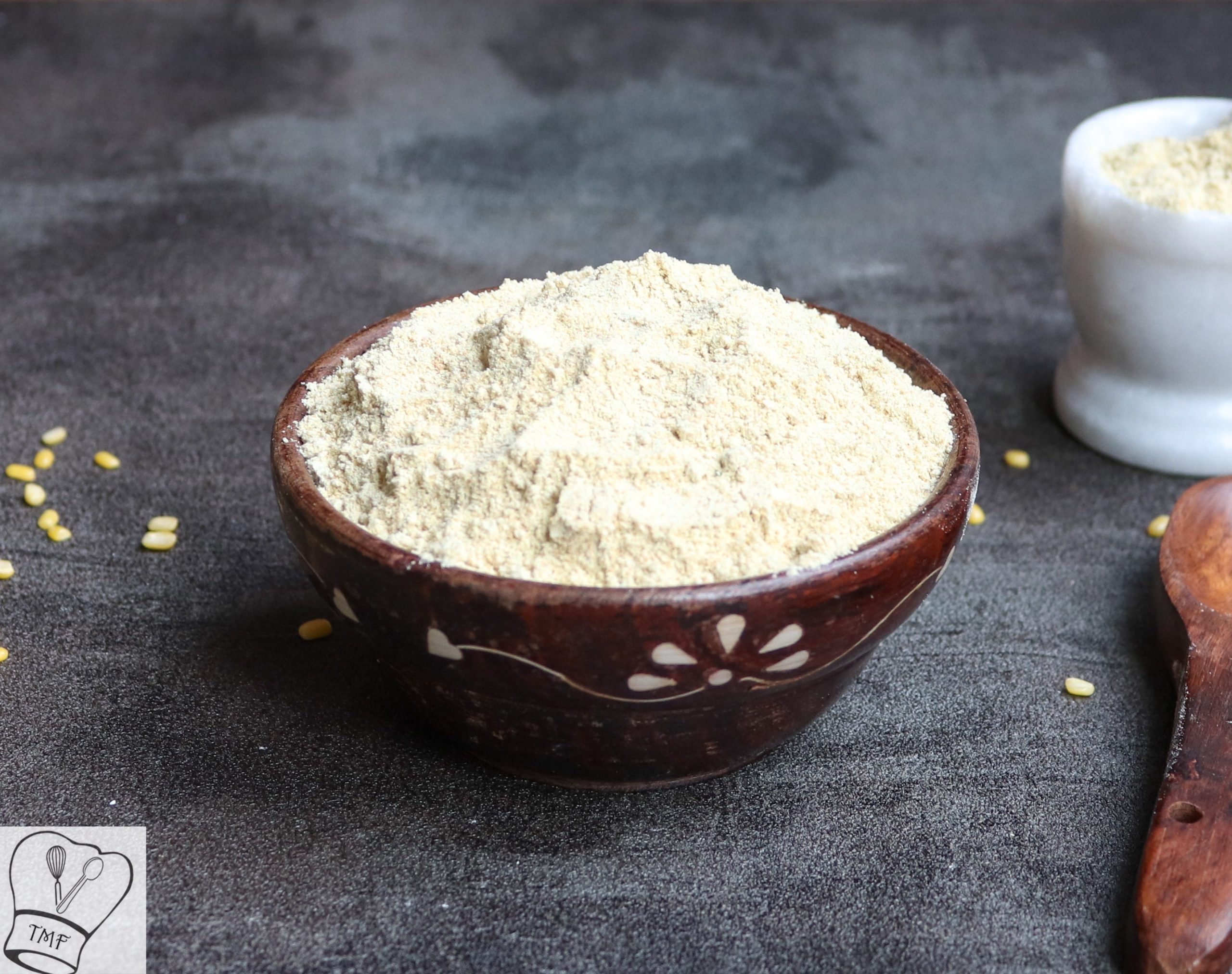 How is this postpartum-friendly recipe?
Poondu is one ingredient that is very good for lactation so garlic is one perfect addition for this Thogayal. Unlike other Thogayal varieties, we don't use red Chilli for this pasi paruppu Thogayal, pepper spice is very good for new moms and hence podi is only with pepper spice.
https://www.youtube.com/playlist?list=PL3zYDDQHDMSt4djBfs3_IN5VlEXr9OEkf
How long does the podi stay good?
The best part of the recipe is the variation. Payatham Paruppu podi stays good for weeks. I would recommend making a fresh portion of Thogayal with little water. If you are planning to consume the thogayal/podi in 1-2 days little ghee can be used while roasting the dal but skip If it is made in bulk batch.
For nonpostpartum payatham Paruppu Podi, what are all the variations?
Red Chilli can be used for spice
Garlic is optional and can be avoided
Roasted Coconut is added for Paruppu Podi but I'd prefer little coconut can be added
A combination of dal can be used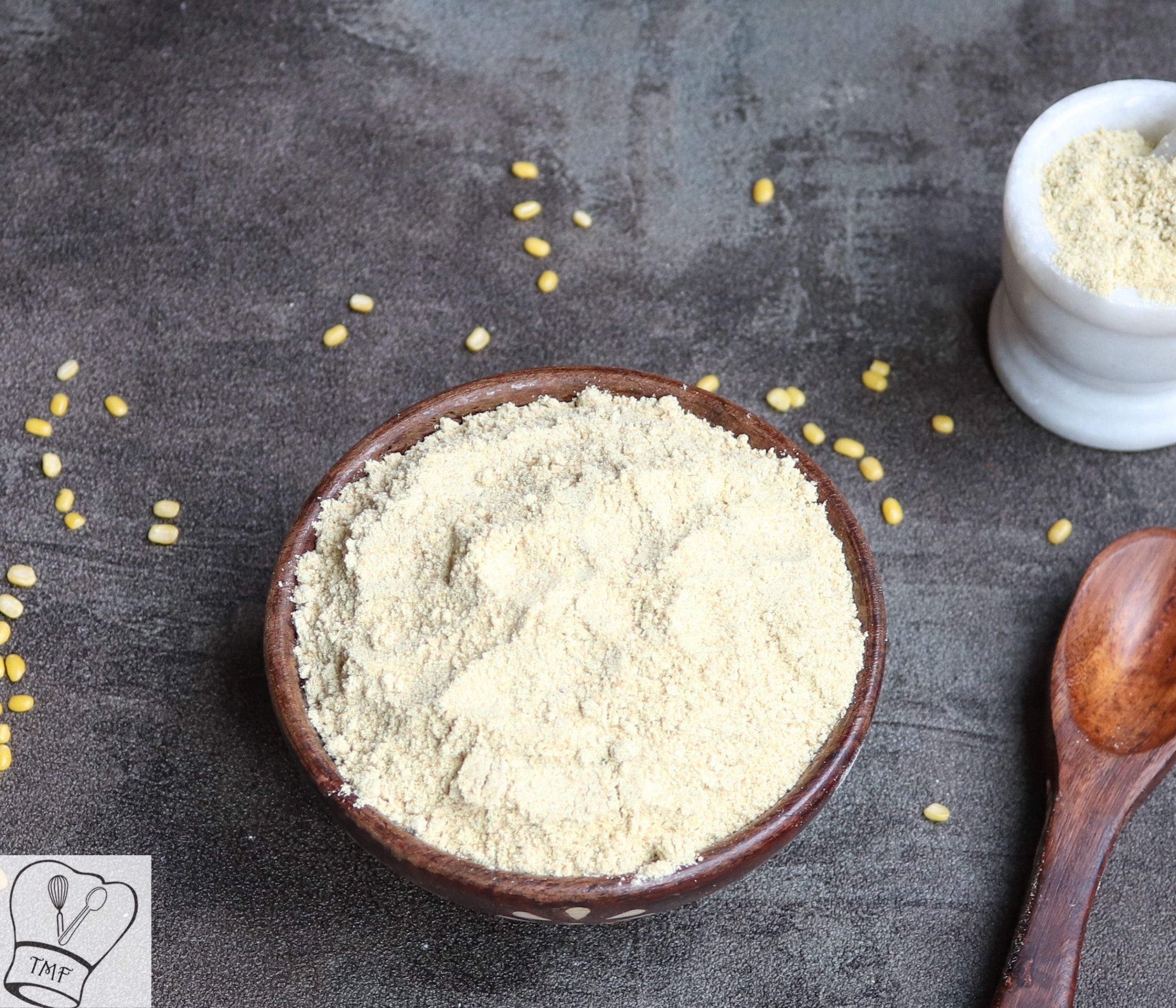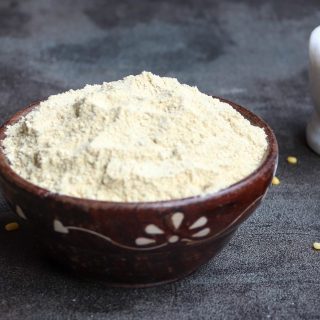 Ingredients
Moong dal - 1/4 cup

Garlic - 1

big

Cumin seeds - 1/4 tsp

Curry leaves - few

Hing - generous pinch

Salt - as needed

Pepper - 1/4 tsp
Instructions
In a pan add  payatham paruppu and pepper and saute

Cook in medium flame and keep mixing well for even cooking

Cook till the dal turns golden brown

Transfer the roasted dal to a plate and let it cool down

In the same pan add roughly chopped garlic, a few drops of oil, and curry leaves;  roast them till garlic turns brown and curry leaves are roasted

After garlic is well-roasted add cumin seeds and give quick few mixes

Turn off the stove

Transfer them to the same plate and let everything cools down

Add hing and salt and let it cool down

Grind then into a powder without adding water and transfer the powder into a bowl

Mix it with sesame oil /ghee and take it aside for idli dosa
Video
Notes
Payatham Paruppu podi stays good for weeks
Make fresh Thogayal by mixing podi with little water
Podi can be kept at room temperature 
Ingredients:
Moong dal - 1/4 cup Pepper - 1/4 tsp
Garlic - 1, big
Cumin seeds - 1/4 tsp
Curry leaves - few
Hing - generous pinch
Salt - as needed
How to make payatham Paruppu podi with step by step pictures:
In a pan add payatham paruppu and pepper and saute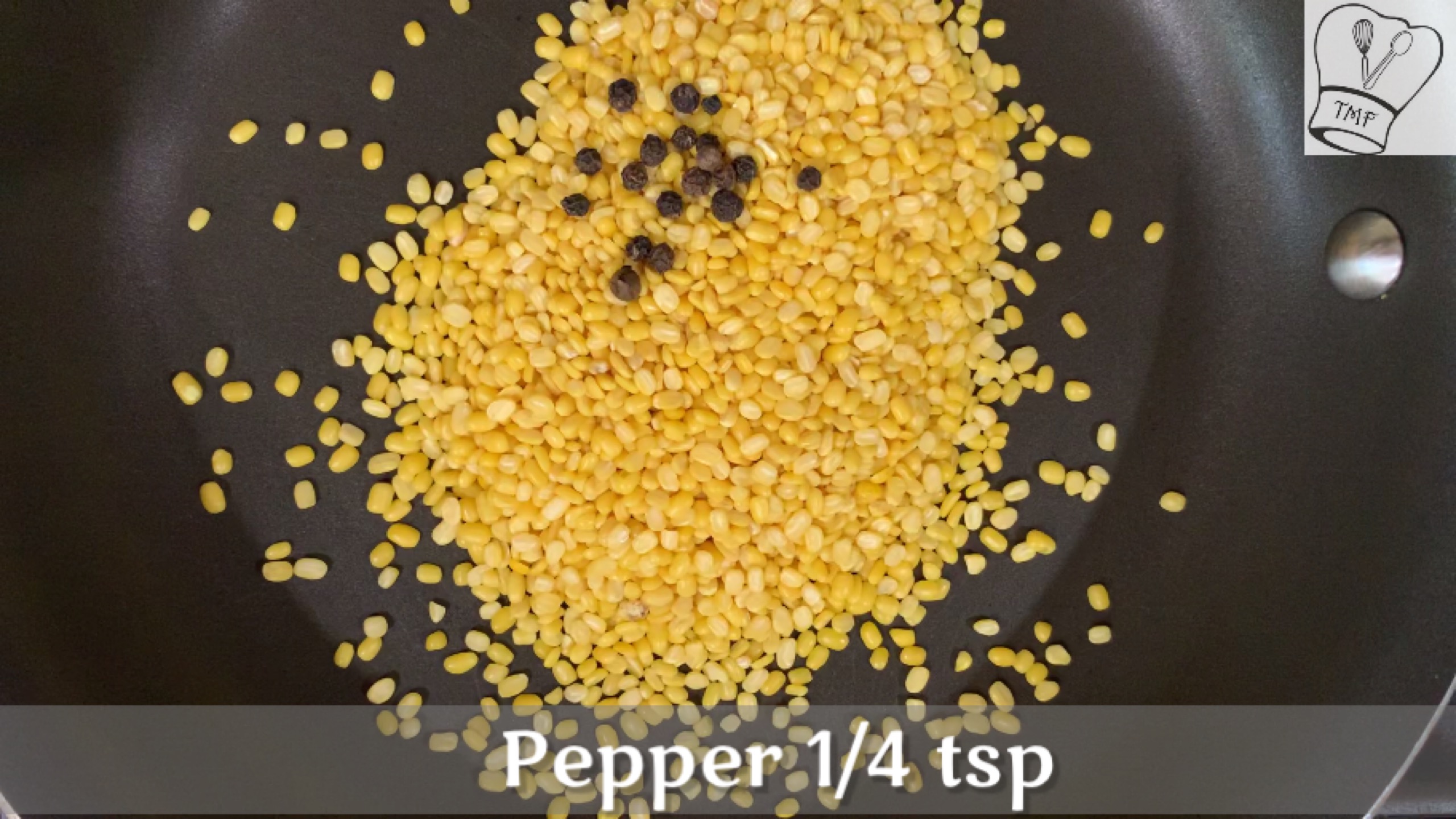 Cook in medium flame and keep mixing well for even cooking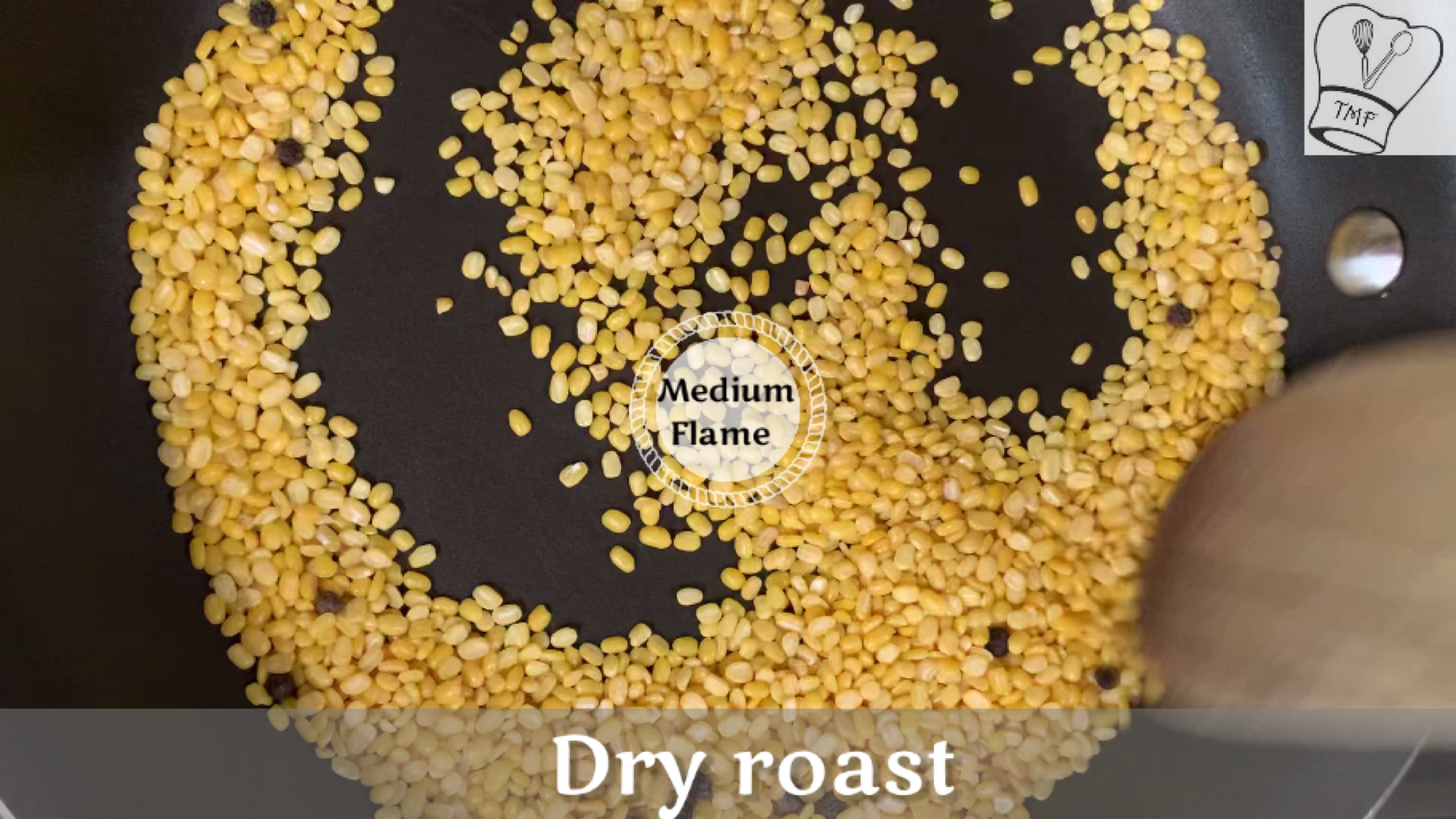 Cook till the dal turns golden brown
Transfer the roasted dal to a plate and let it cool down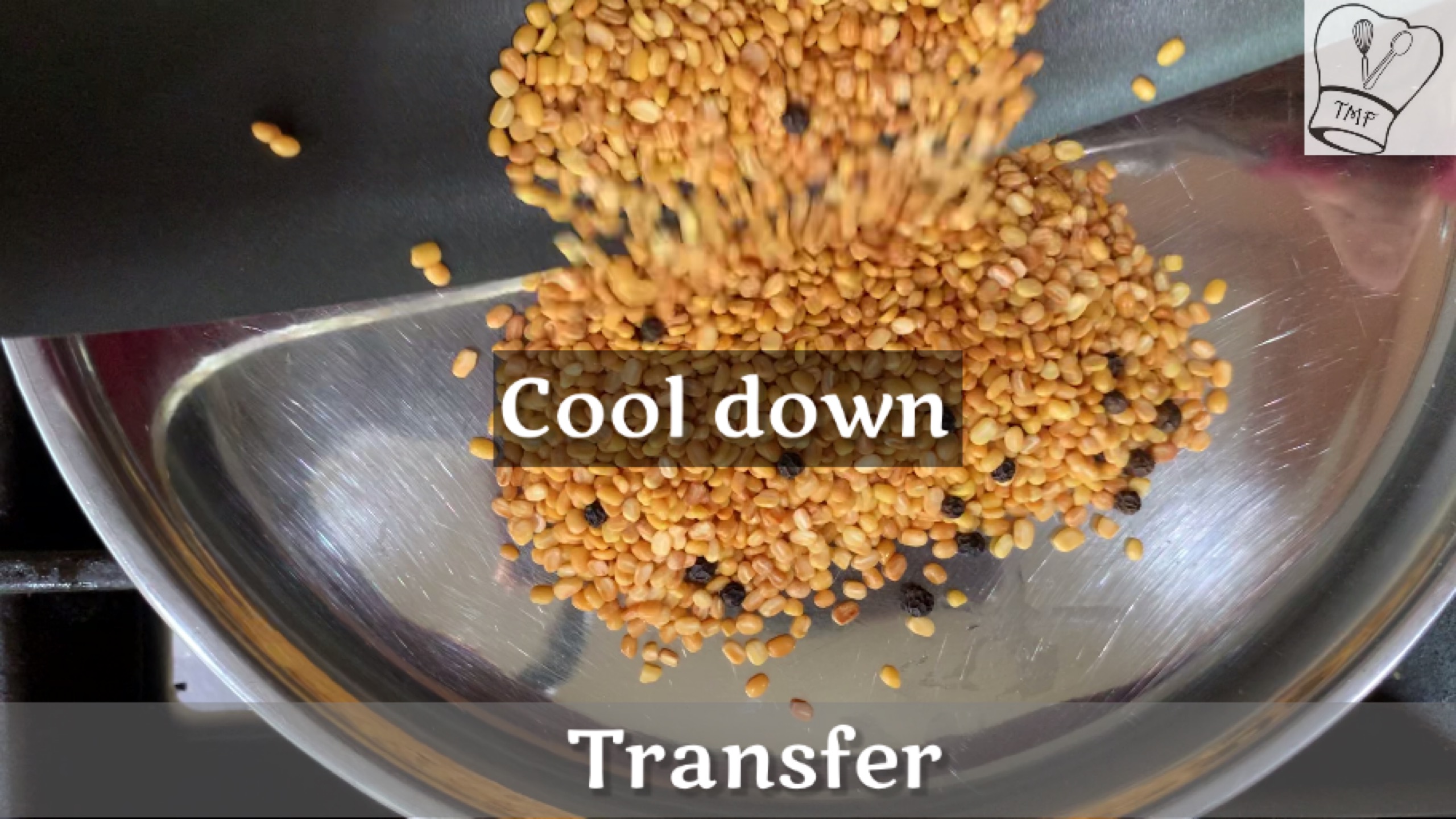 In the same pan add roughly chopped garlic, a few drops of oil, and curry leaves; roast them till garlic turns brown and curry leaves are roasted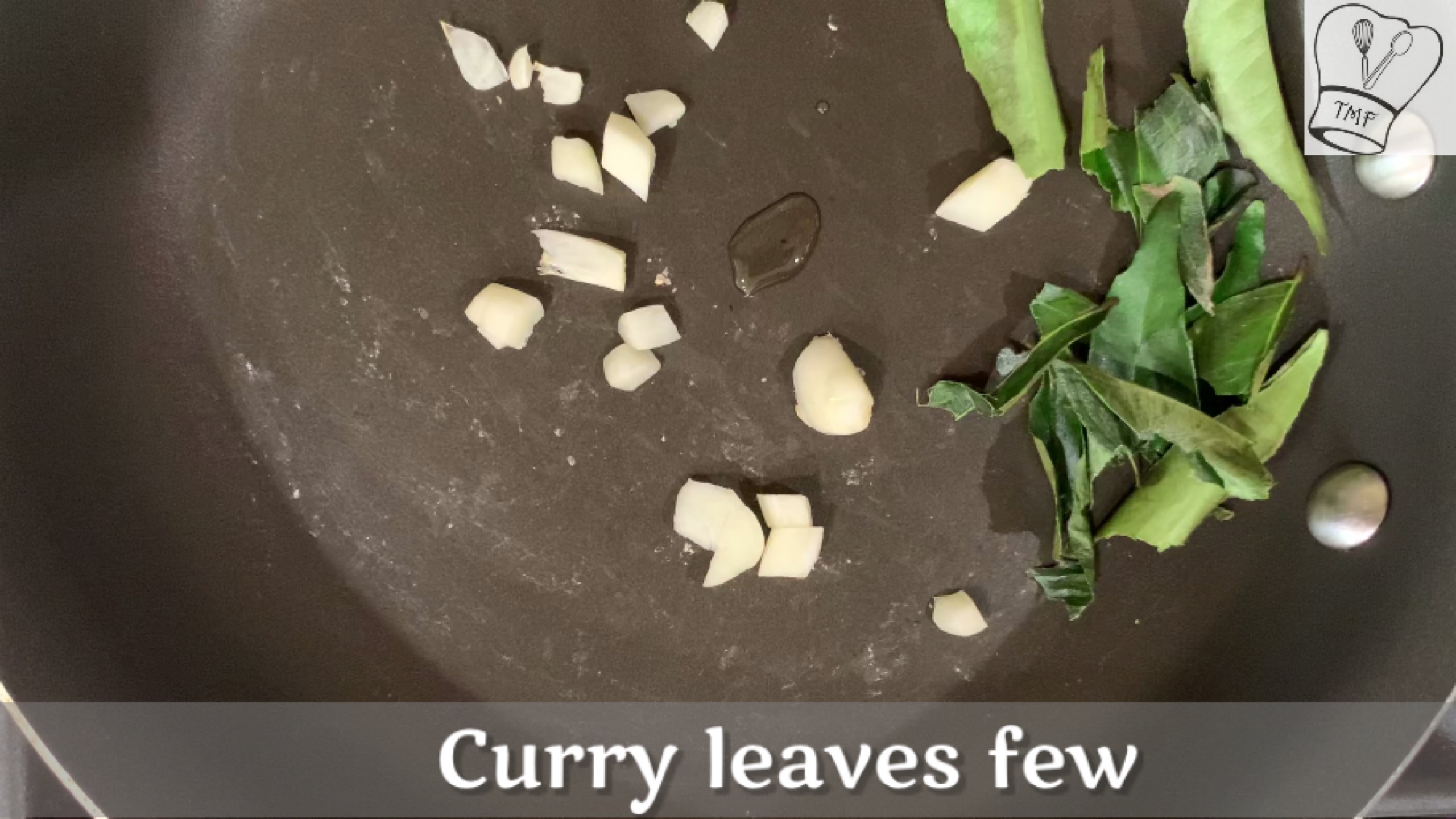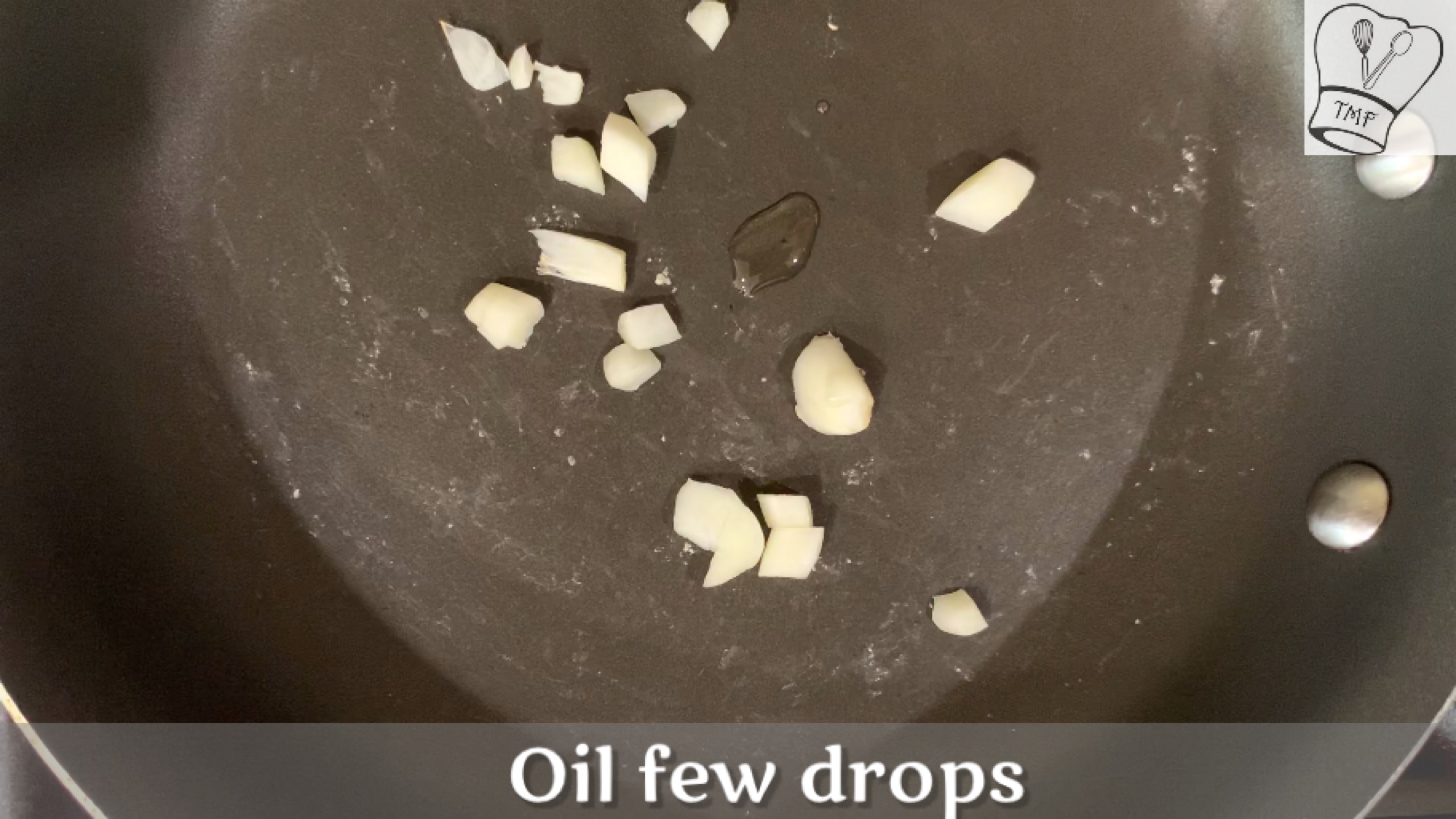 After garlic is well-roasted add cumin seeds and give quick few mixes
Turn off the stove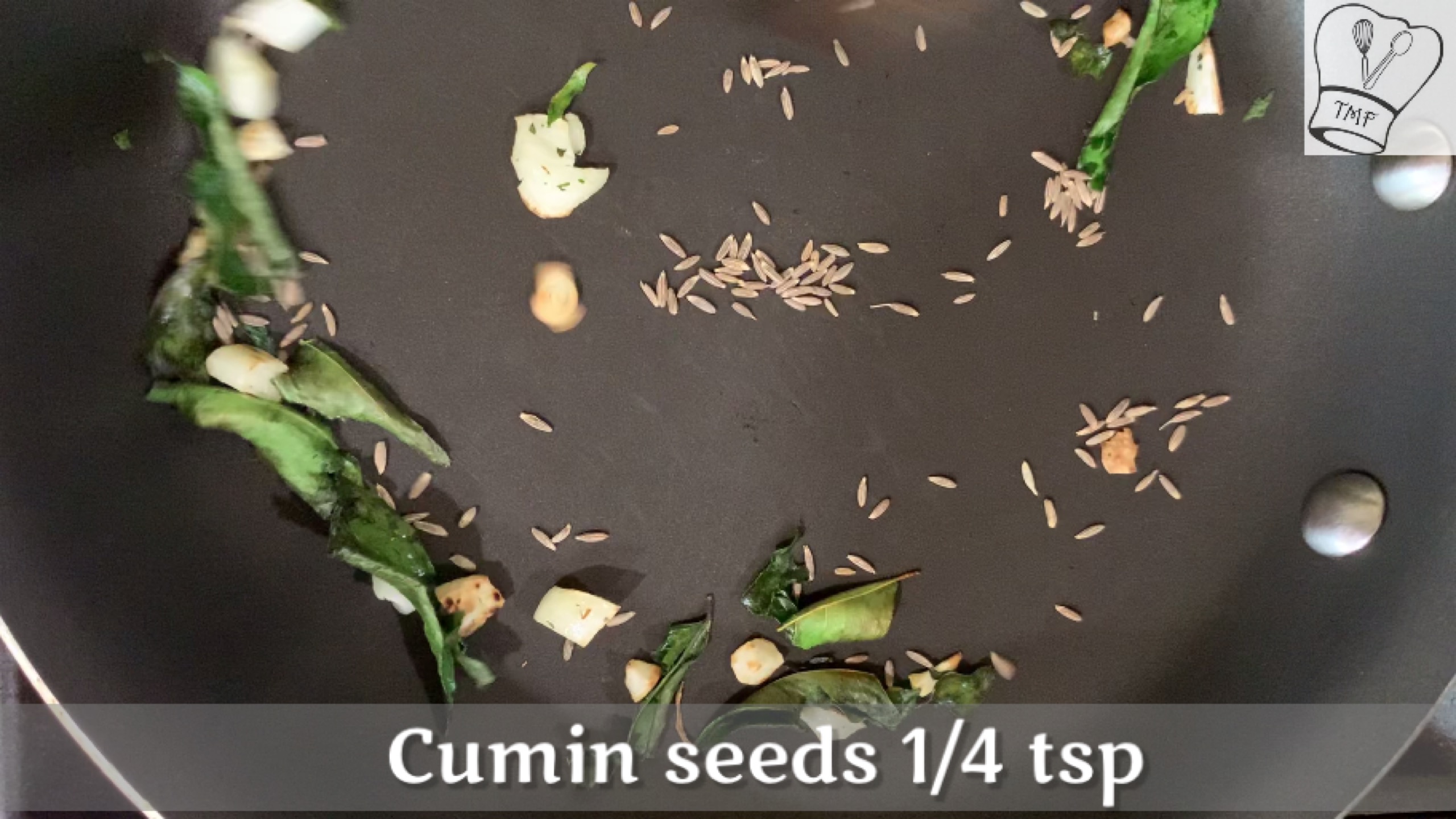 Transfer them to the same plate and let everything cools down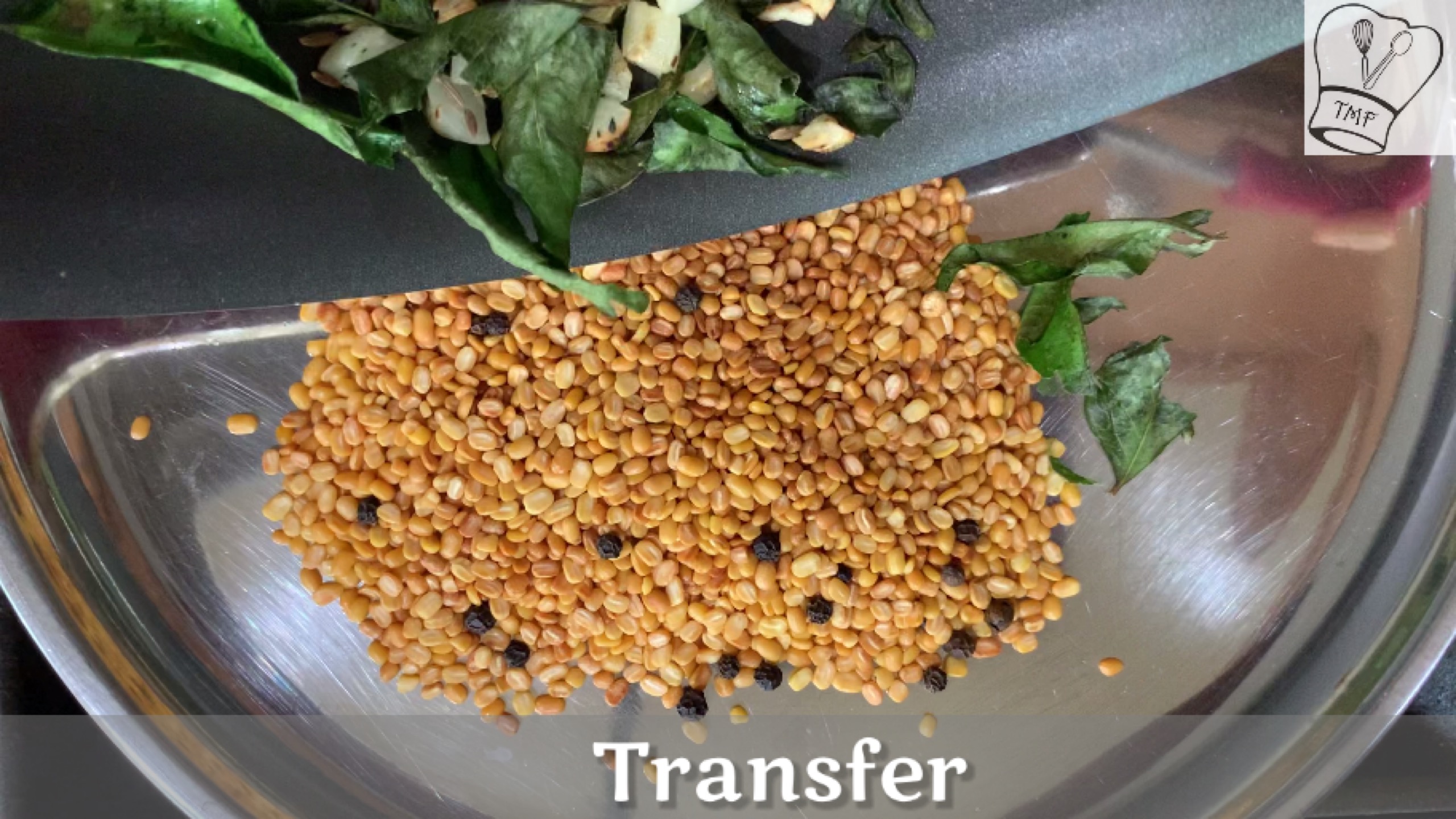 Add hing and salt and let it cool down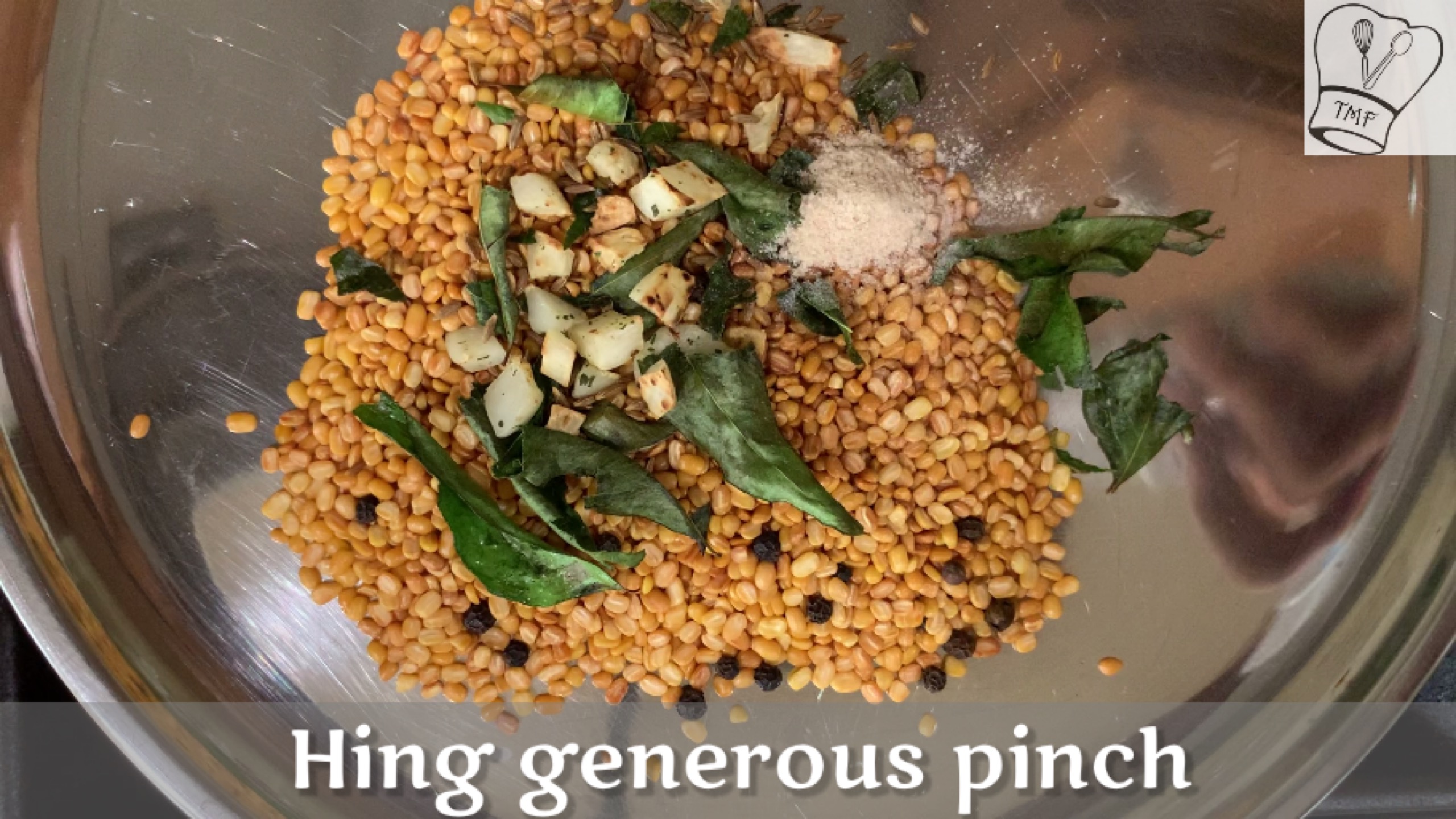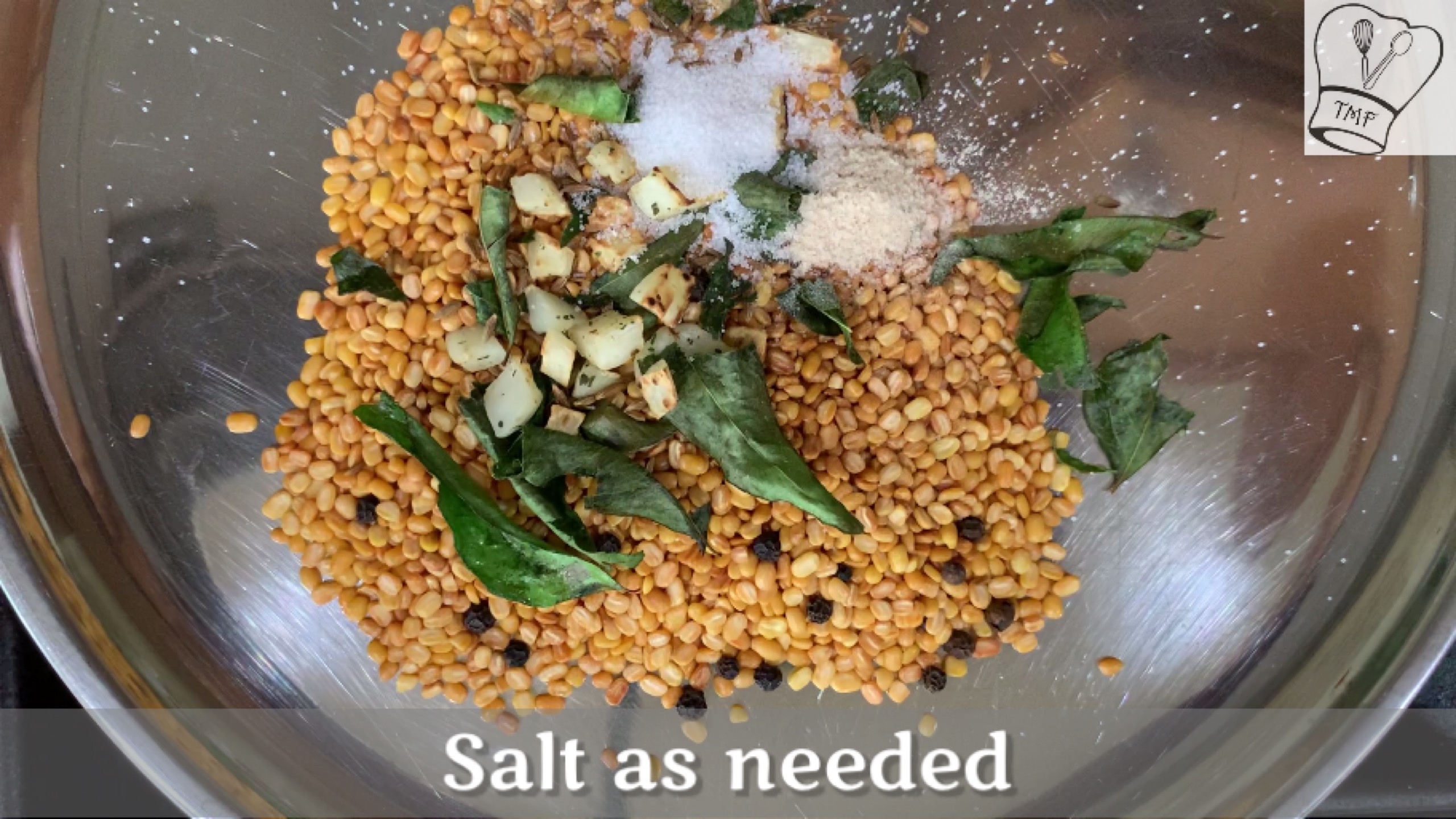 Grind then into a powder without adding water and transfer the powder into a bowl
Mix it with sesame oil /ghee and take it aside for idli dosa