Curd rice | Restaurant style creamy curd rice recipe | creamy curd rice | thayir sadam recipe with detailed step by step photo and video recipe. Check out the curd rice video and if you like the video pls SUBSCRIBE to my channel
Restaurant style creamy curd rice recipe | thayir sadam recipe | bagalabath | daddojanam | mosaranna recipe is a popular yogurt rice dish. Curd rice is often consumed at the end of lunch/ dinner. Thayir sadam is a tasty travel food, a lunch box recipe for kids school lunch and adults office lunch, party food, potluck food, neivediyam (prasadam offered to devotees in several south Indian temples). Also, it is a great way to use leftover mushy rice.
During Chithirai Thiruvizha thayir sadam is offered to Lord Kallazhagar as a prasadam. Each and every temple has its unique style of preparing this yogurt rice. Anjaneyar temple's warm thayir sadam is my favorite.
Why should we consume curd?
Curd converts lactose present in the milk to lactic acid that makes it very good for digestion. Curd can be given to babies from 7-8 months, even though cow's milk is not recommended at that age. Calcium and protein in curd are good and curd even helps for better immunity.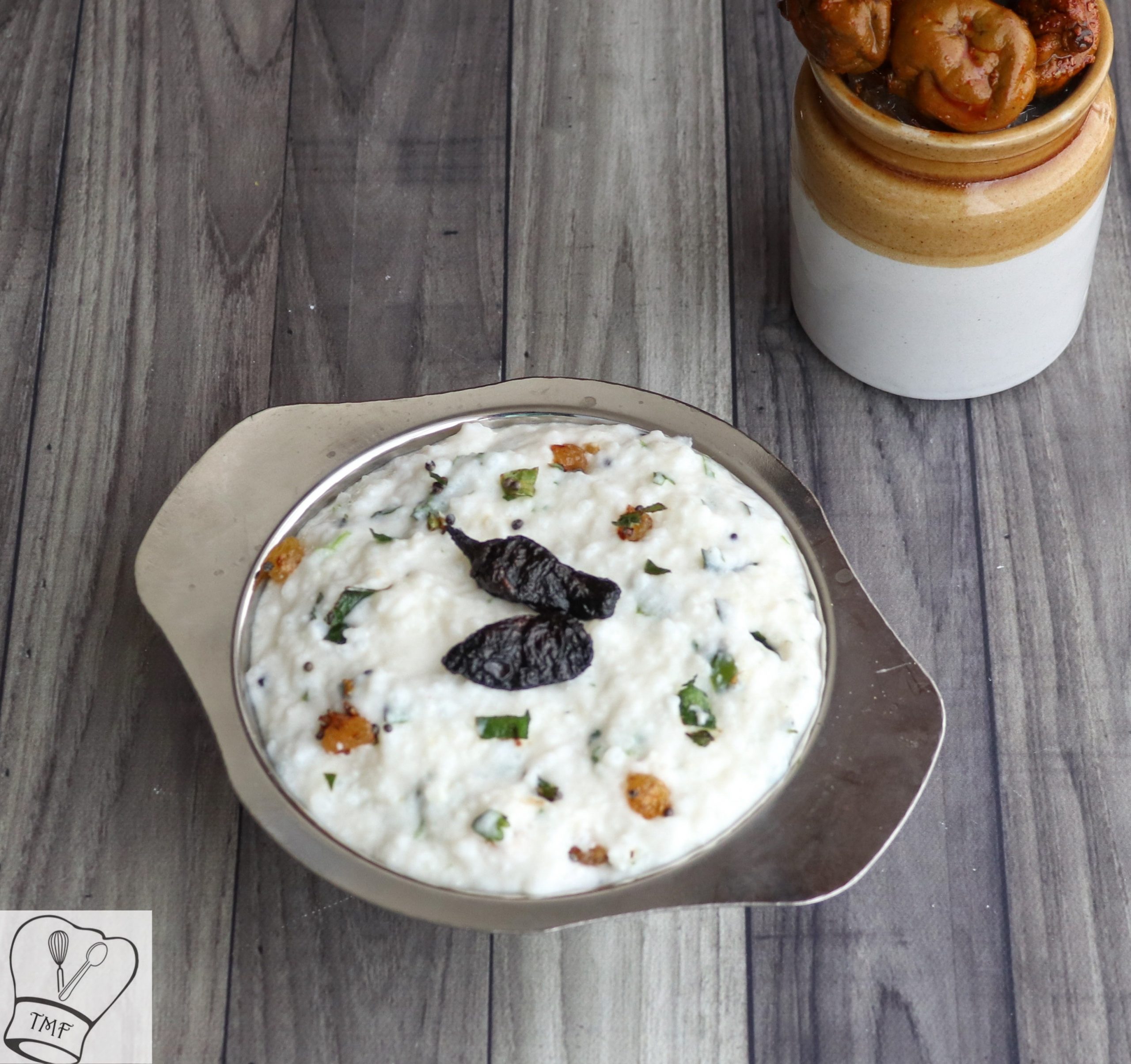 My fridge will always have curd and milk. I am sure almost all Indian households carry buttermilk or yogurt. Almost all of my everyday meals end with thayir sadam. Sometimes during summer I prefer mor sadam/ buttermilk rice for coolant.
I posted a lot of curd based dishes in TMF,
Tips for perfect curd rice?
Bagalabath recipe might look simple - mix mashed rice with curd and tempering, but few small tips make it best.
Always mash the rice when it is hot

Avoid basmati rice for curd rice
Use milk for a nice texture and to prevent the curd from being too sour
Always add curd after the rice comes to room temperature
On a daily basis, we might prefer just mixing the curd with rice, but for some special occasions this delicious creamy curd rice is perfect
How to make a creamy restaurant-style Thayir sadam?
Whenever I go to restaurants for buffet creamy curd rice always pulls my attention. After doing lots of experiments at home I follow this curd rice recipe. Perfect creamy bagalabath doesn't require carrot, pomegranate or grapes - all it needs is generous amount of dairy products. Semiya Bagala bath is yet another favorite
Avoid sour curd, use fresh homemade thick curd or plain greek yogurt

Add 2% or whole fat milk but avoid 1% or low fat milk
Avoid water while making thayir sadam
Use butter/ghee for tempering and avoid oil
For creaminess I have used sour cream - that's the magic ingredient for the perfectly textured curd rice, Full cream can also be used instead
Checkout other tasty sour cream based dishes in TMF,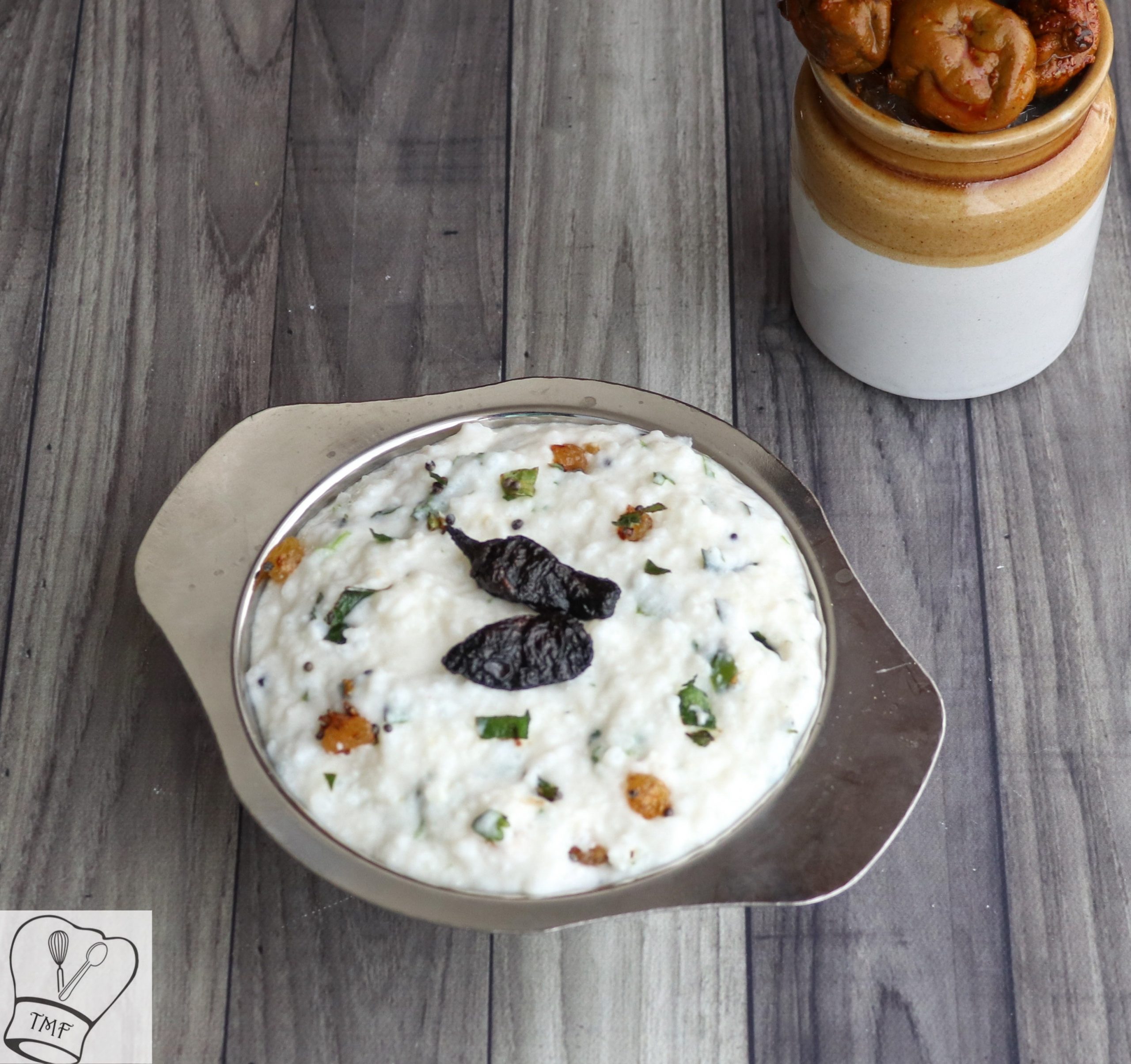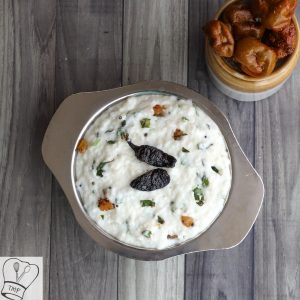 Ingredients
Rice - 3/4 cup

Water - 2 + 1/2 cup

Milk - 1 + 1/2 cup

Curd - 1 cup

Sour cream 1/2 cup

Salt - as needed

coriander leaves - 2 tbsp

finely chopped

To temper:

Ghee - 1 + 1/2 tsp

Mustard seeds - 1/2 tsp

Ginger - 1 tsp

finely chopped

Green chili - 2

Raisin - 1 tablespoon + 1/2 tbsp
Instructions
Wash and rinse the rice well

Add the given water and cook the rice mashy

After the rice is cooked when the cooked rice is warm mash it well with a ladle/masher

Add salt and milk to the mashy rice and mix well

Let the mixture cool down

Add sour cream and curd; mix well

In a pan add ghee. When it is hot add mustard seeds and let it splutter

Add ginger, green chili and curry leaves; give a quick saute

Lower the flame and add raisins and 1/2 teaspoon of ghee and mix well

After the raisins are cooked transfer the curd rice

Finely sprinkle coriander leaves and mix well; curd rice is ready
Video
Notes
Use raw rice/Sona masoori rice for curd rice. Avoid basmati rice
Carrots, pomegranates, cucumber, grapes can be added for extra flavor
Ginger powder can be used instead of ginger
I have deseeded green chili for kids but it is optional
Preferably mash the rice when it is warm to avoid lumps
Urad dal, cumin seeds, and red chili can be added for tempering
Use milk for a nice texture and to prevent the curd from being too sour
Always add curd after the rice comes to room temperature
Add milk only after mashing the rice well

Avoid sour curd, use fresh homemade thick curd or plain greek yogurt

Add 2% or whole fat milk but avoid 1% or low-fat milk
Avoid adding water while making thayir sadam
Use butter/ghee for tempering and avoid oil
For creaminess I have used sour cream – that's the magic ingredient for the perfectly textured curd rice, Full cream can also be used instead
We need mushy rice for curd rice, adjust the water according to your rice
If you don't have sour cream you can use an equal amount of regular curd + 1/2 cup of milk
Soaking rice is optional
Cook rice for 4-5 whistles in the pressure cooker or rice mode in the instant pot
Ingredients:
Rice - 3/4 cup
Water - 2 + 1/2 cup
Milk - 1 + 1/2 cup
Curd - 1 cup
Sour cream - 1/2 cup
Salt - as needed
coriander leaves - 2 tbsp, finely chopped
To temper:
Ghee- 1 + 1/2 tsp
Mustard seeds - 1/2 tsp
Ginger - 1 tsp, finely chopped
Green chili - 2
Raisin - 1 tablespoon + 1/2 tablespoon
Method:
Wash and rinse the rice well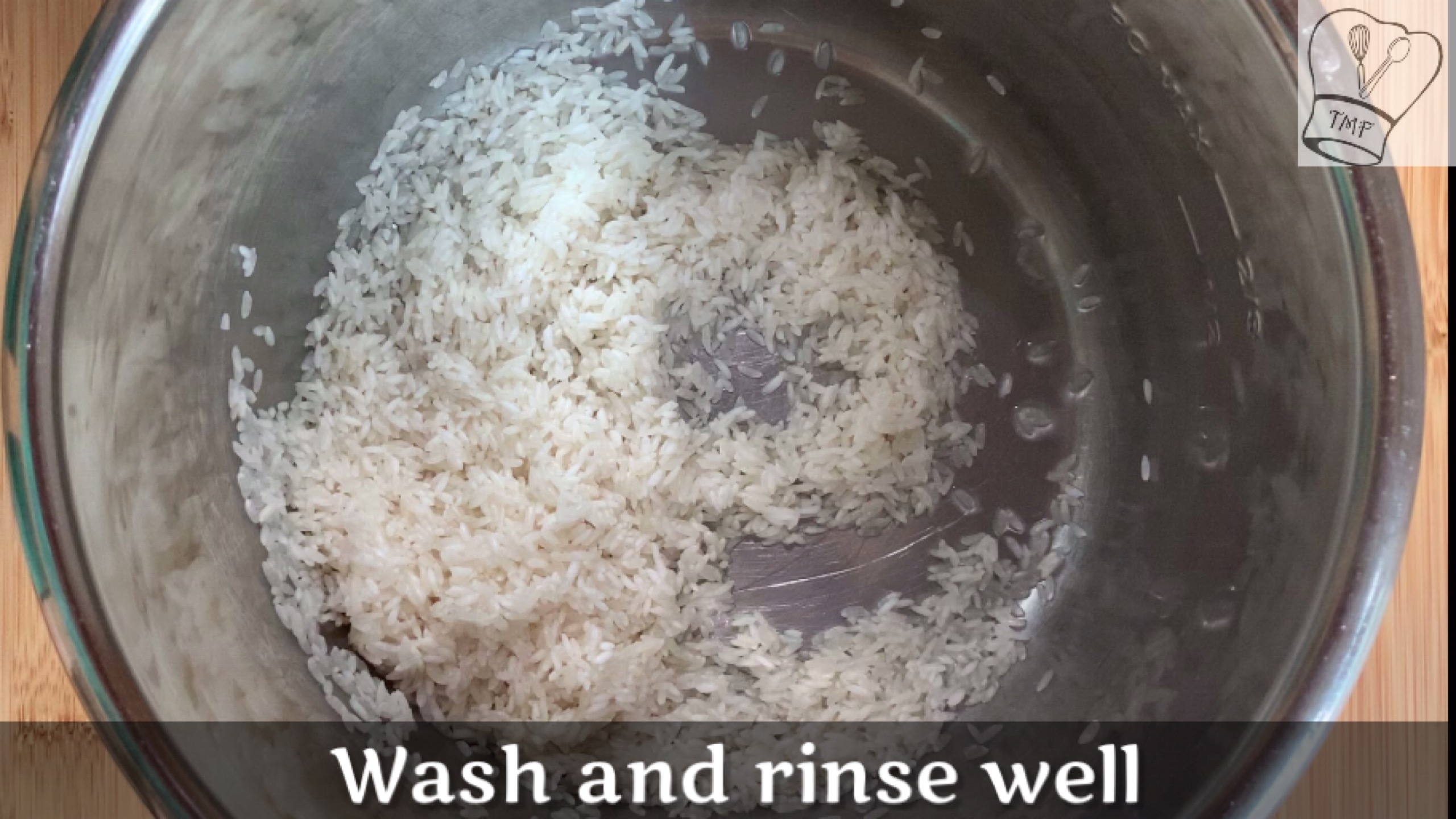 Add the given water and cook the rice mashy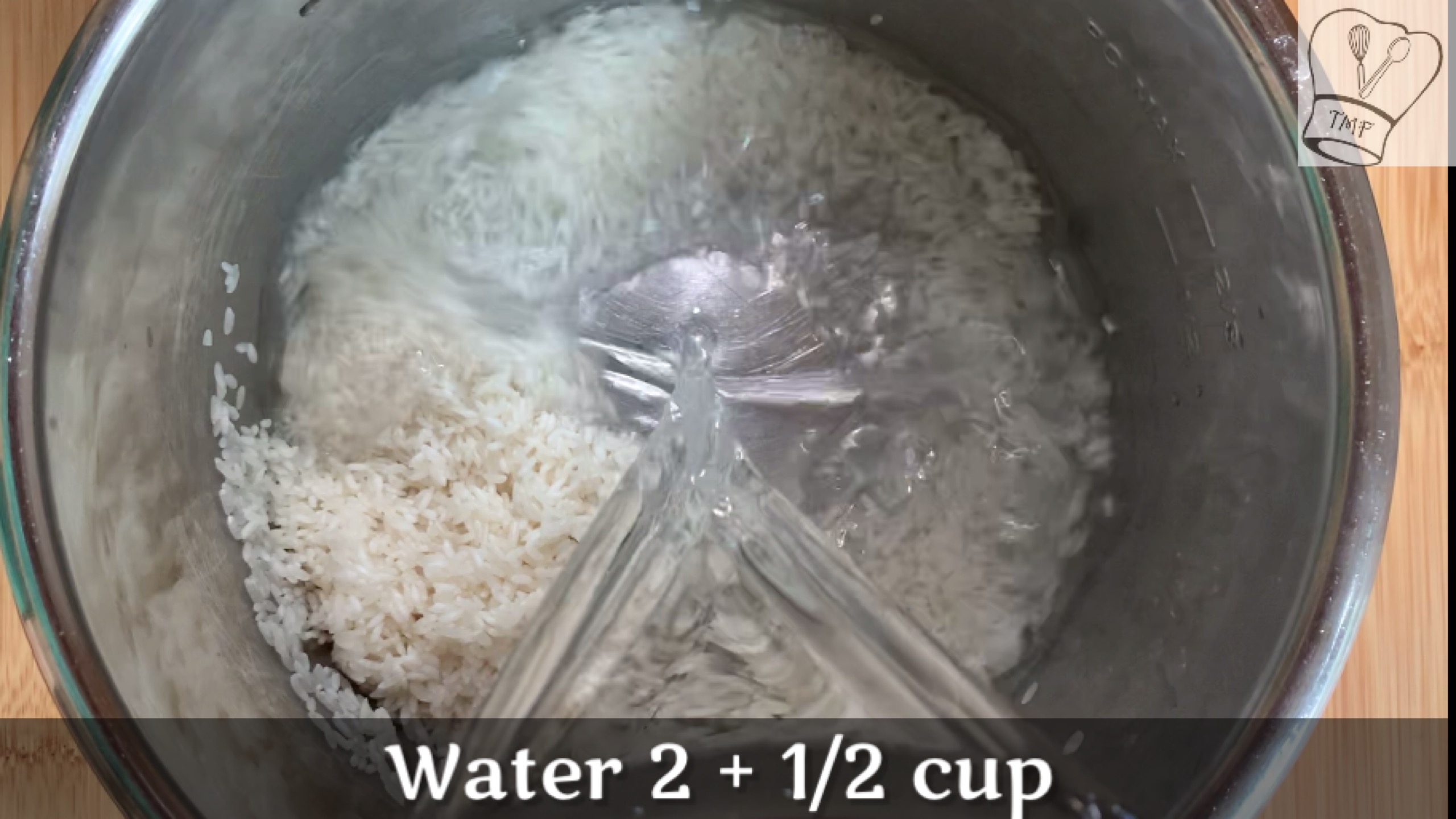 After the rice is cooked when the cooked rice is warm mash it well with a ladle/masher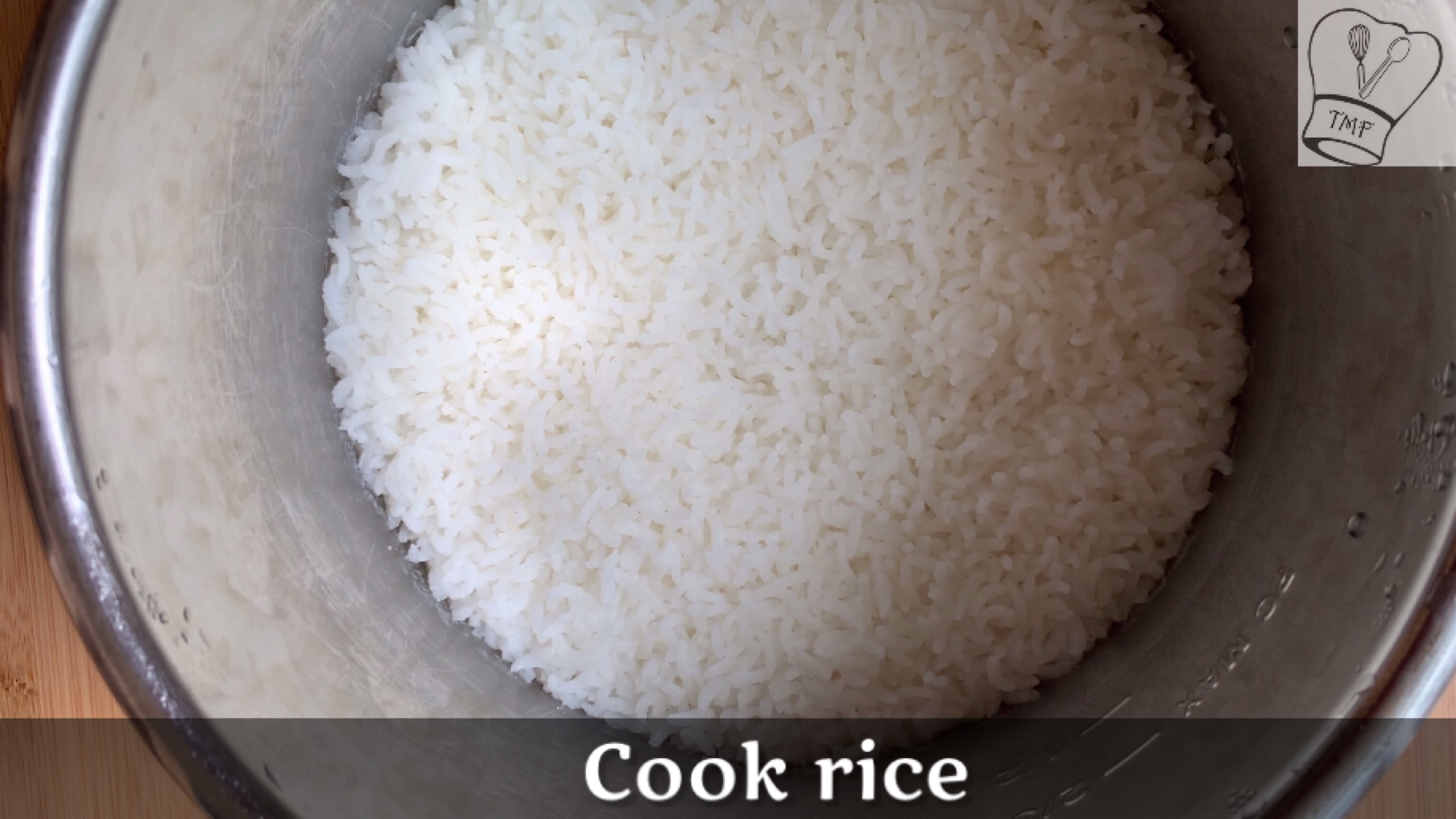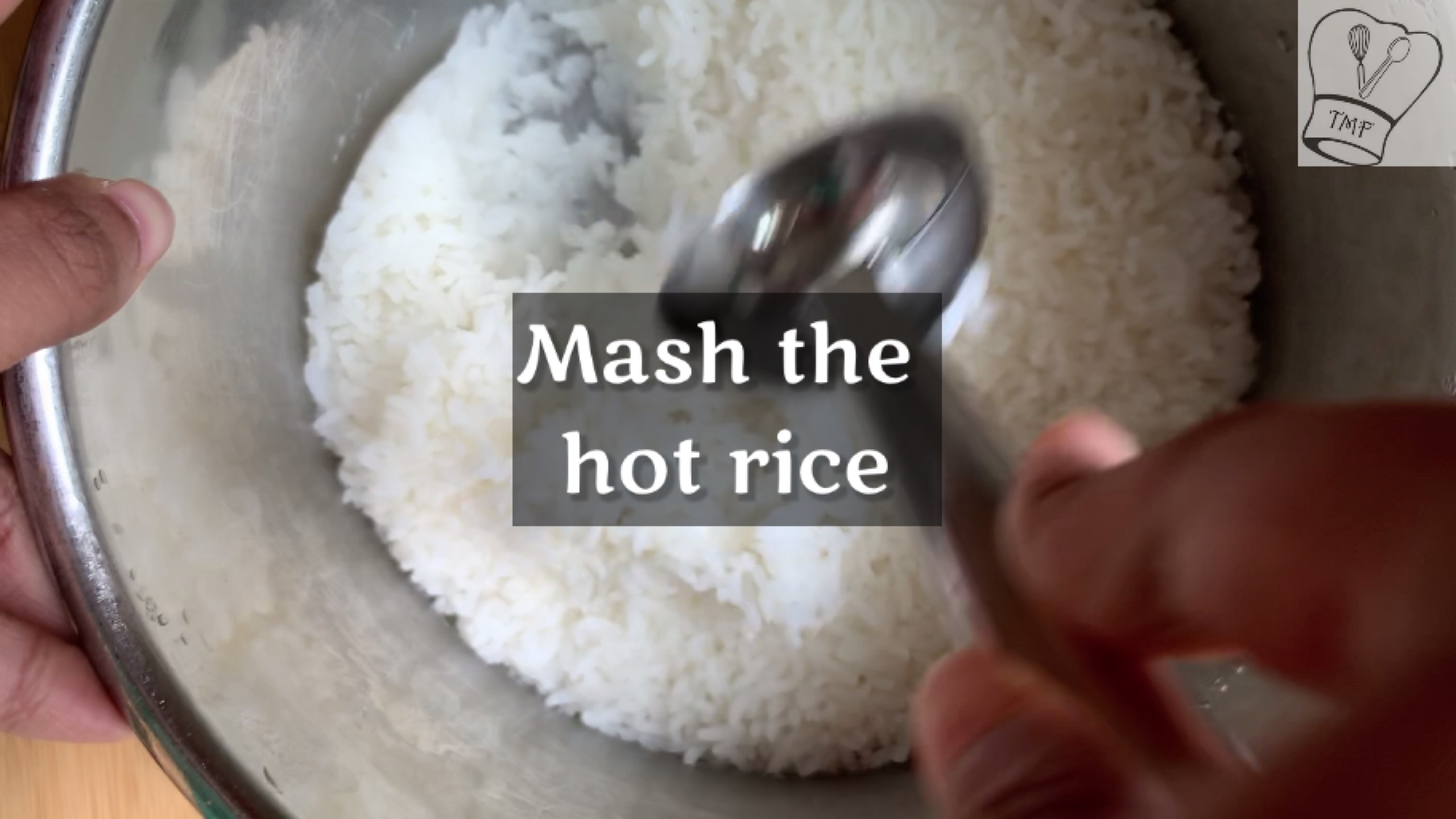 Add salt and milk to the mashy rice and mix well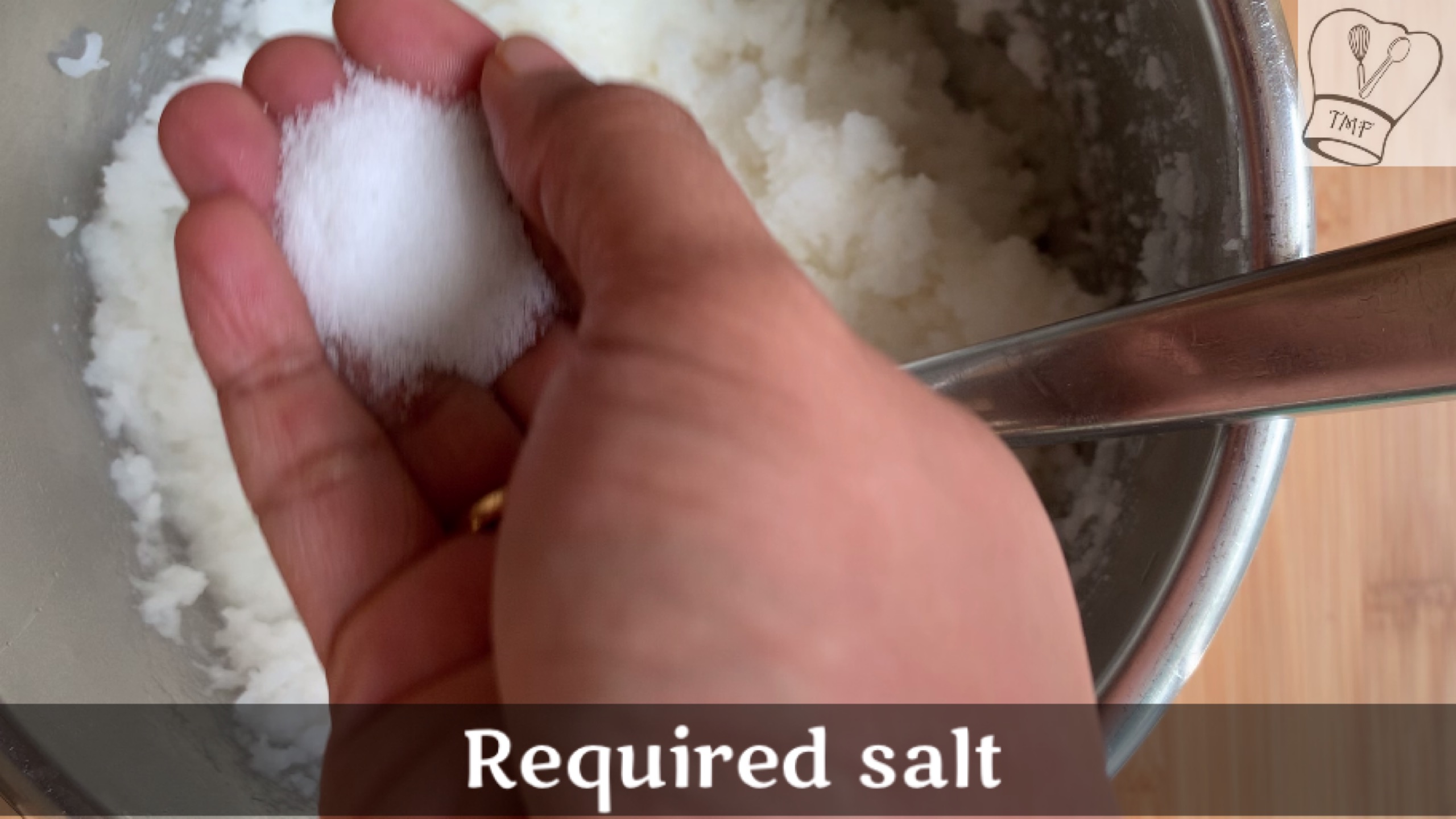 Let the mixture cool down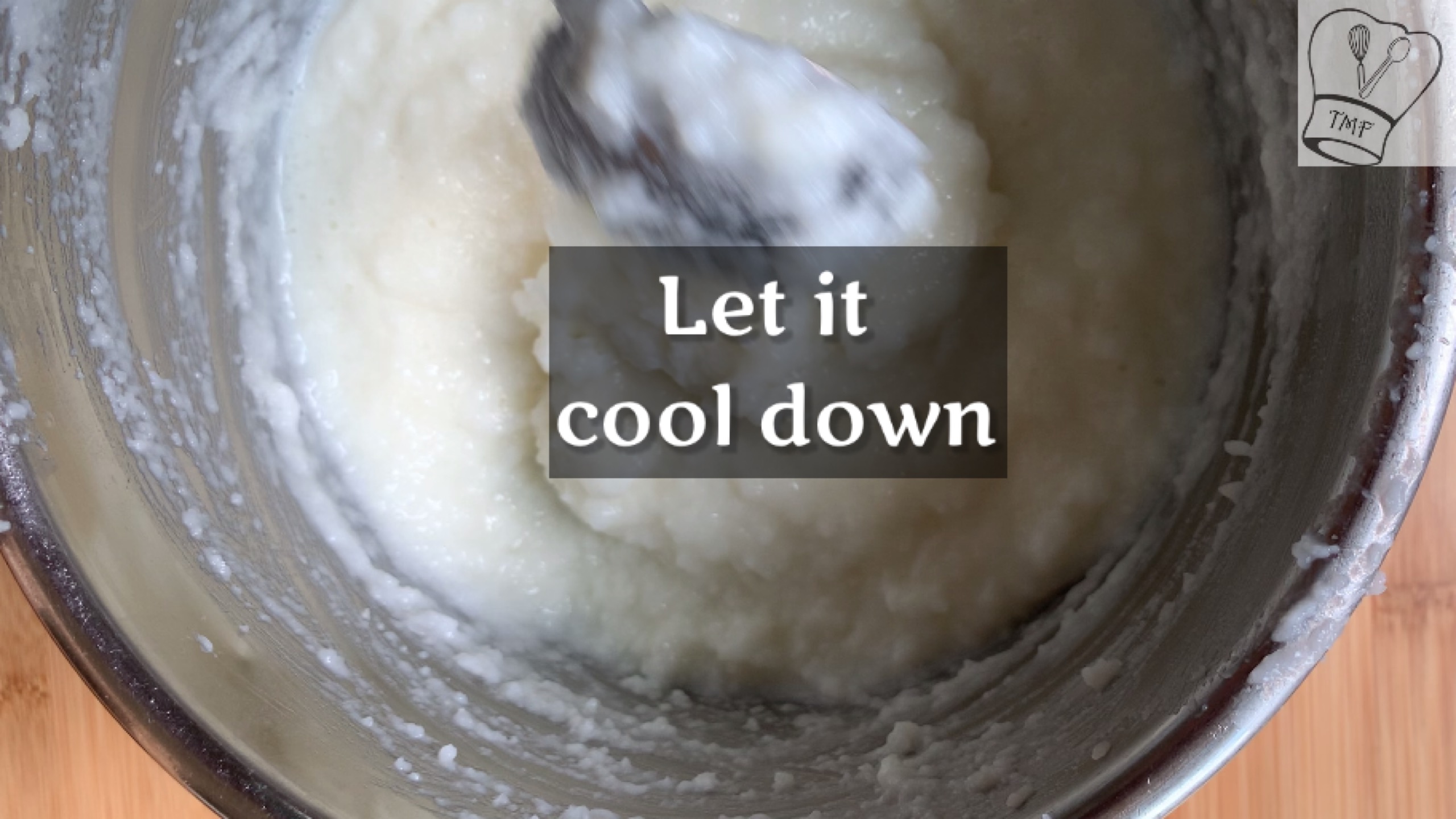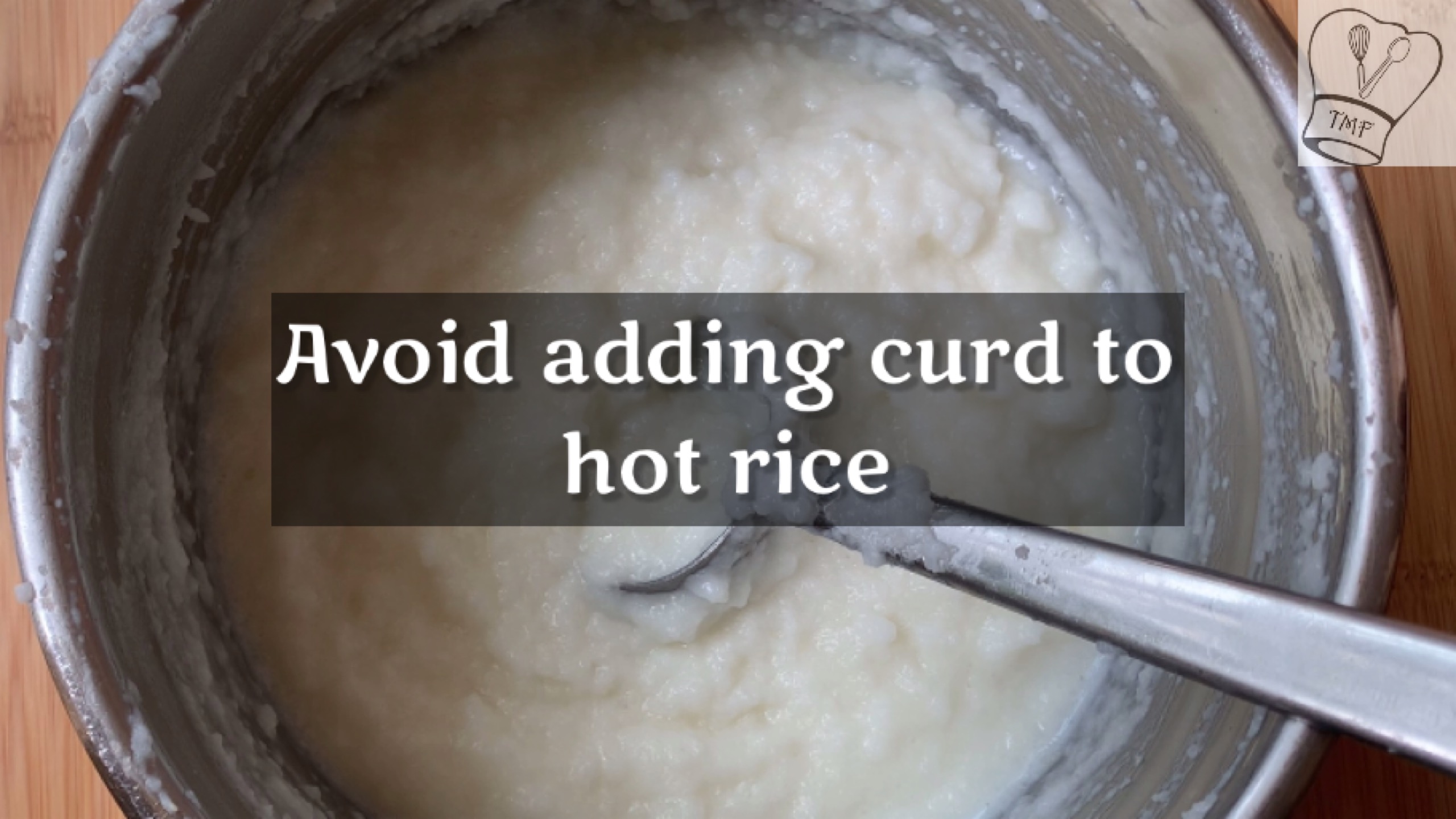 Add sour cream and curd; mix well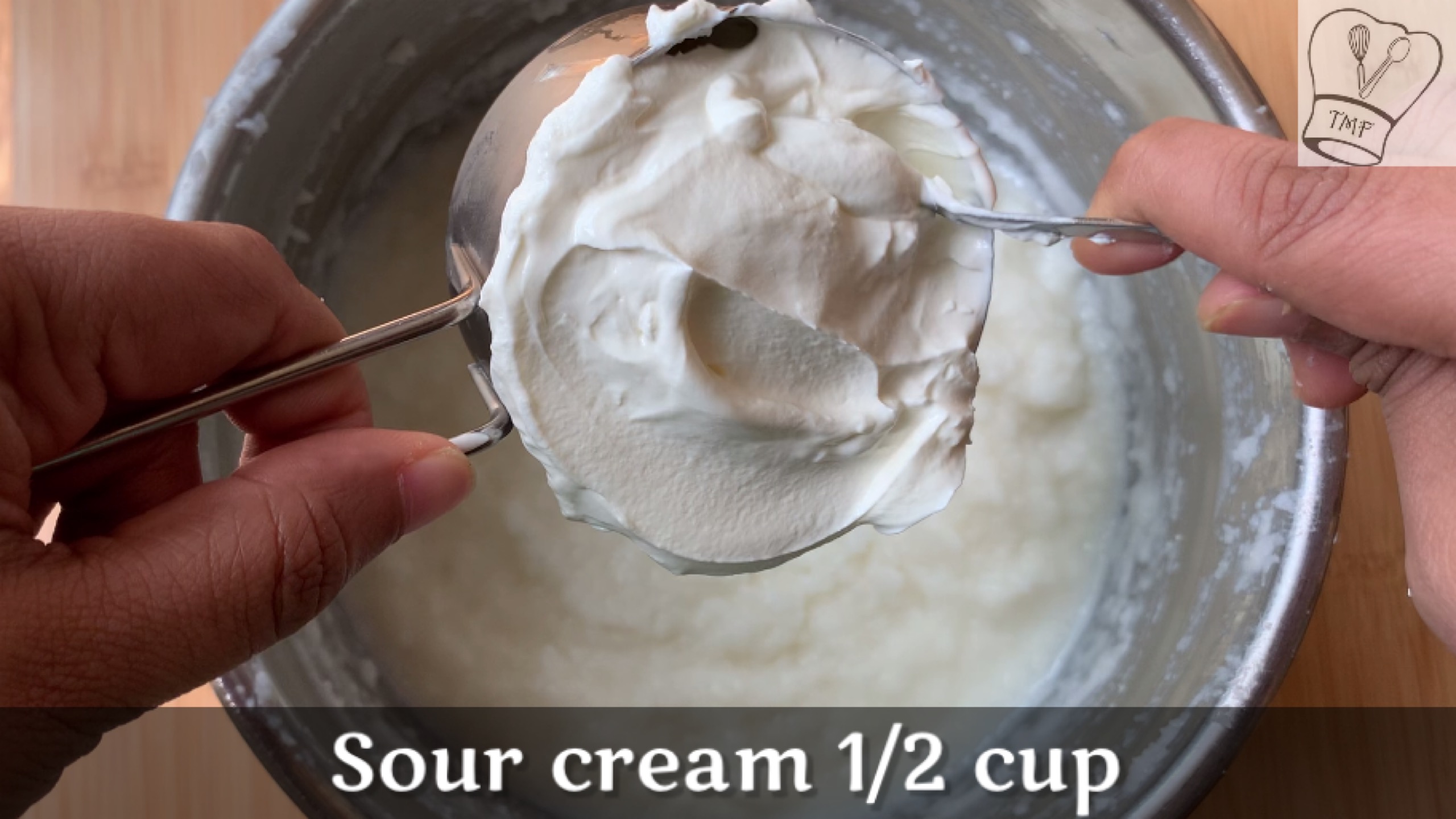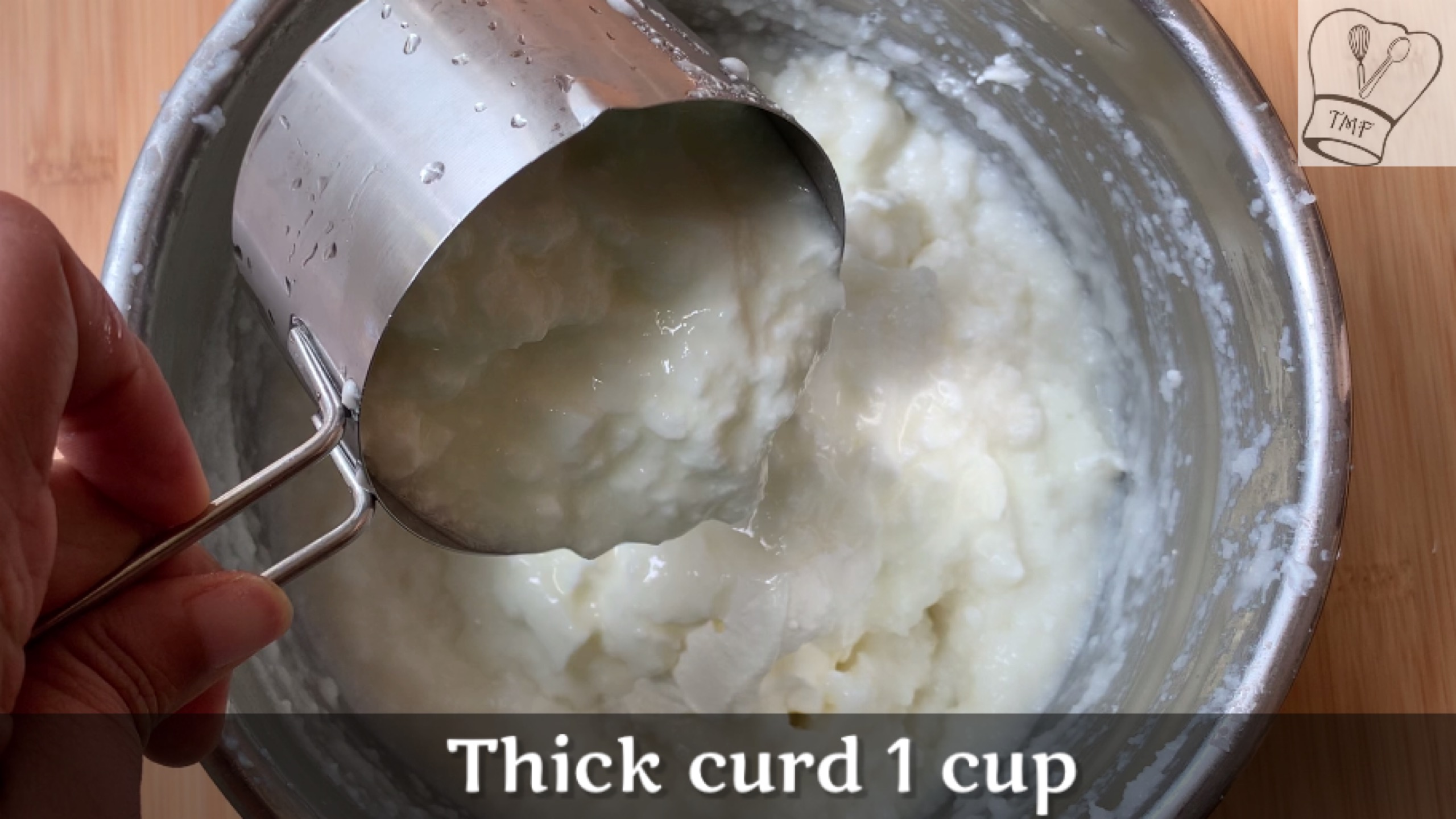 In a pan add ghee. When it is hot add mustard seeds and let it splutter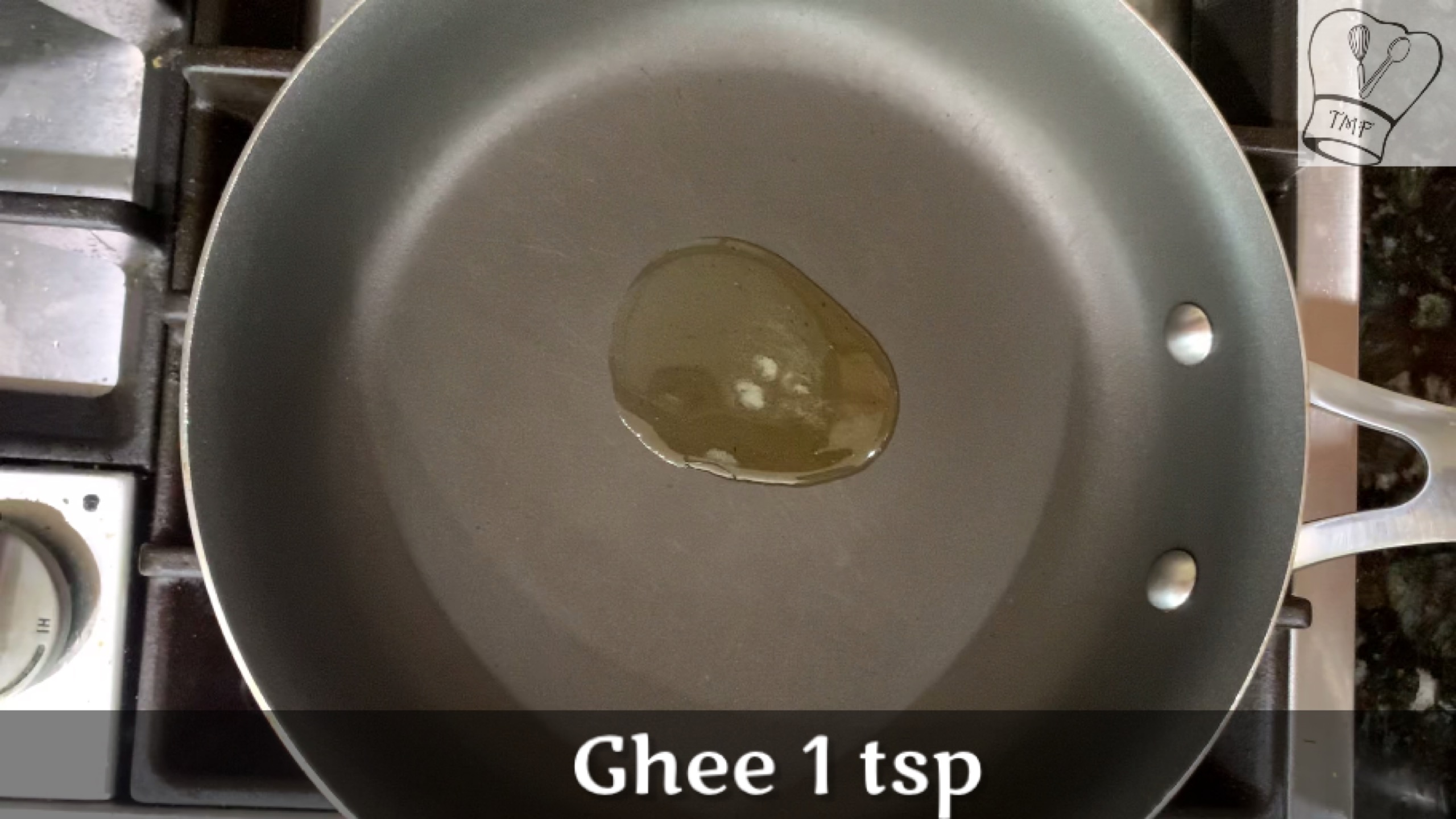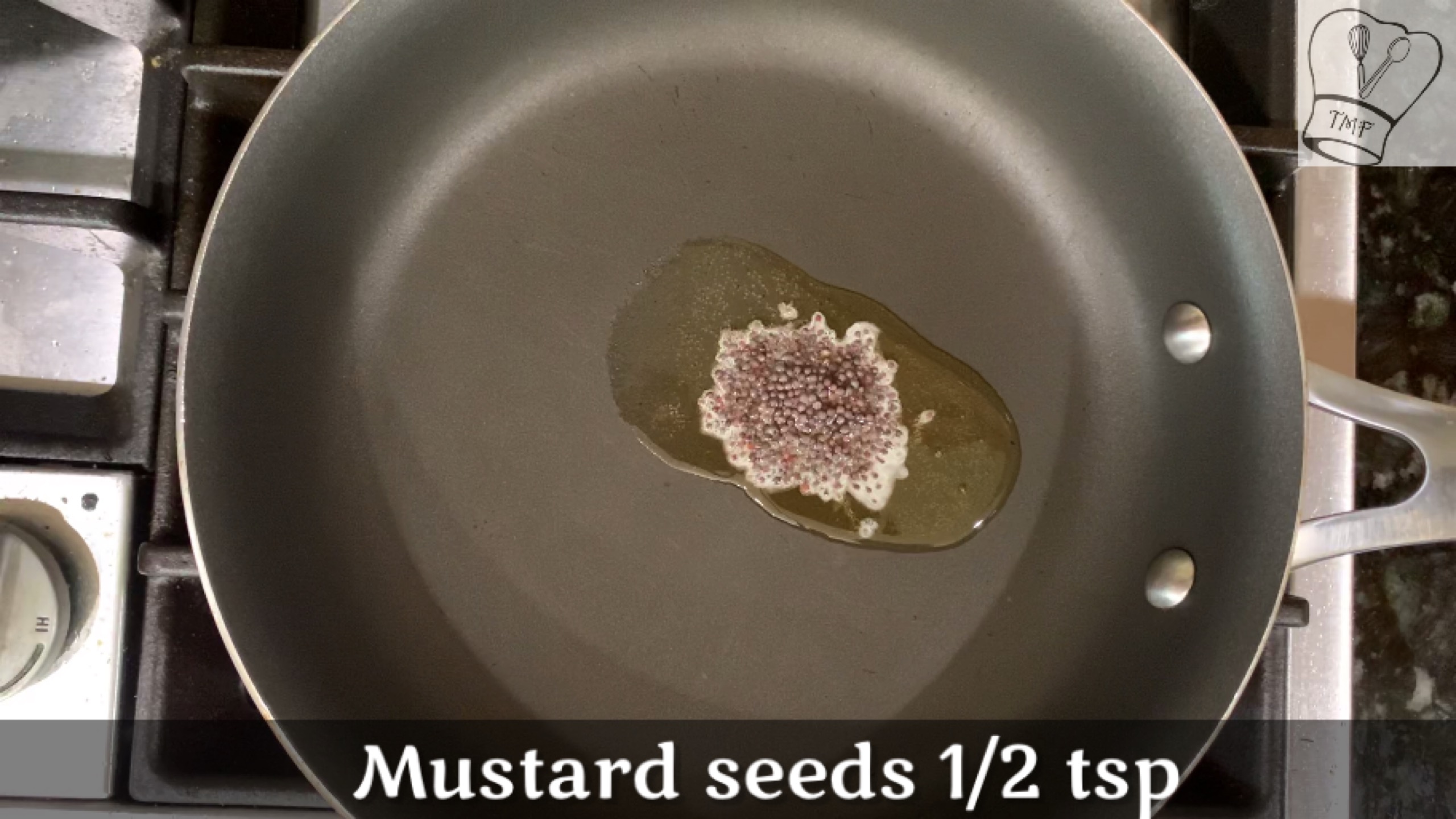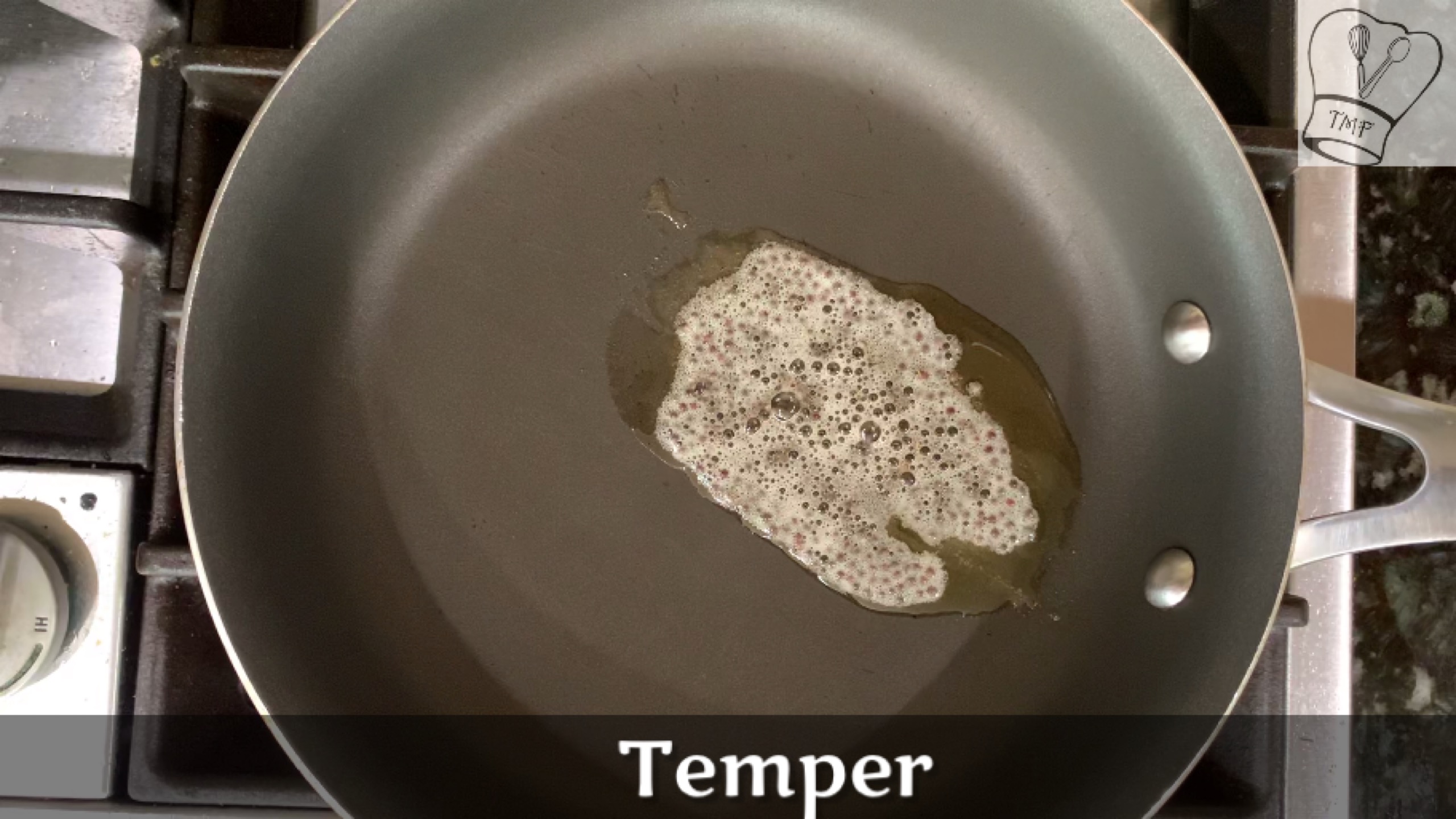 Add ginger, green chilli and curry leaves; give a quick saute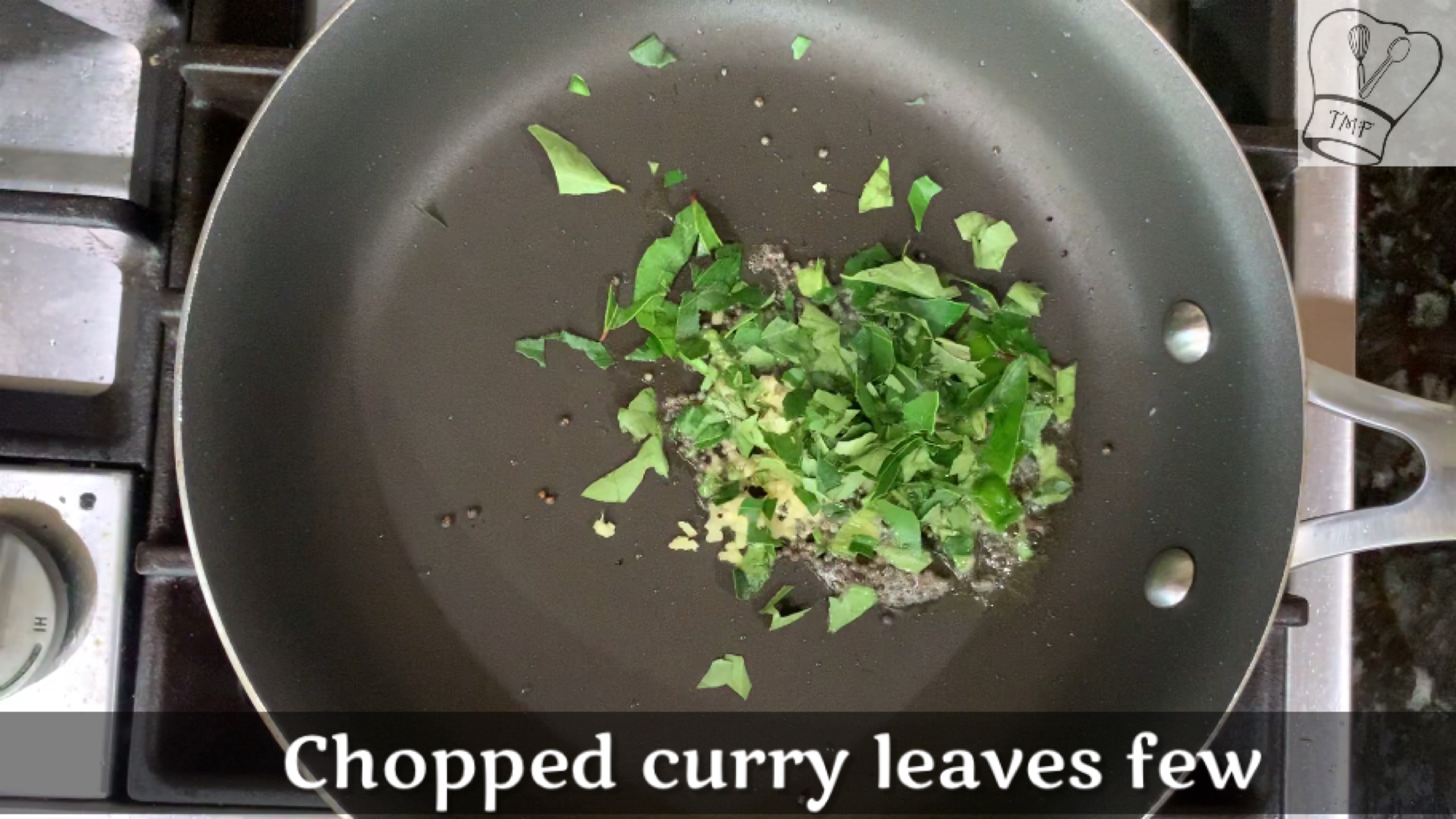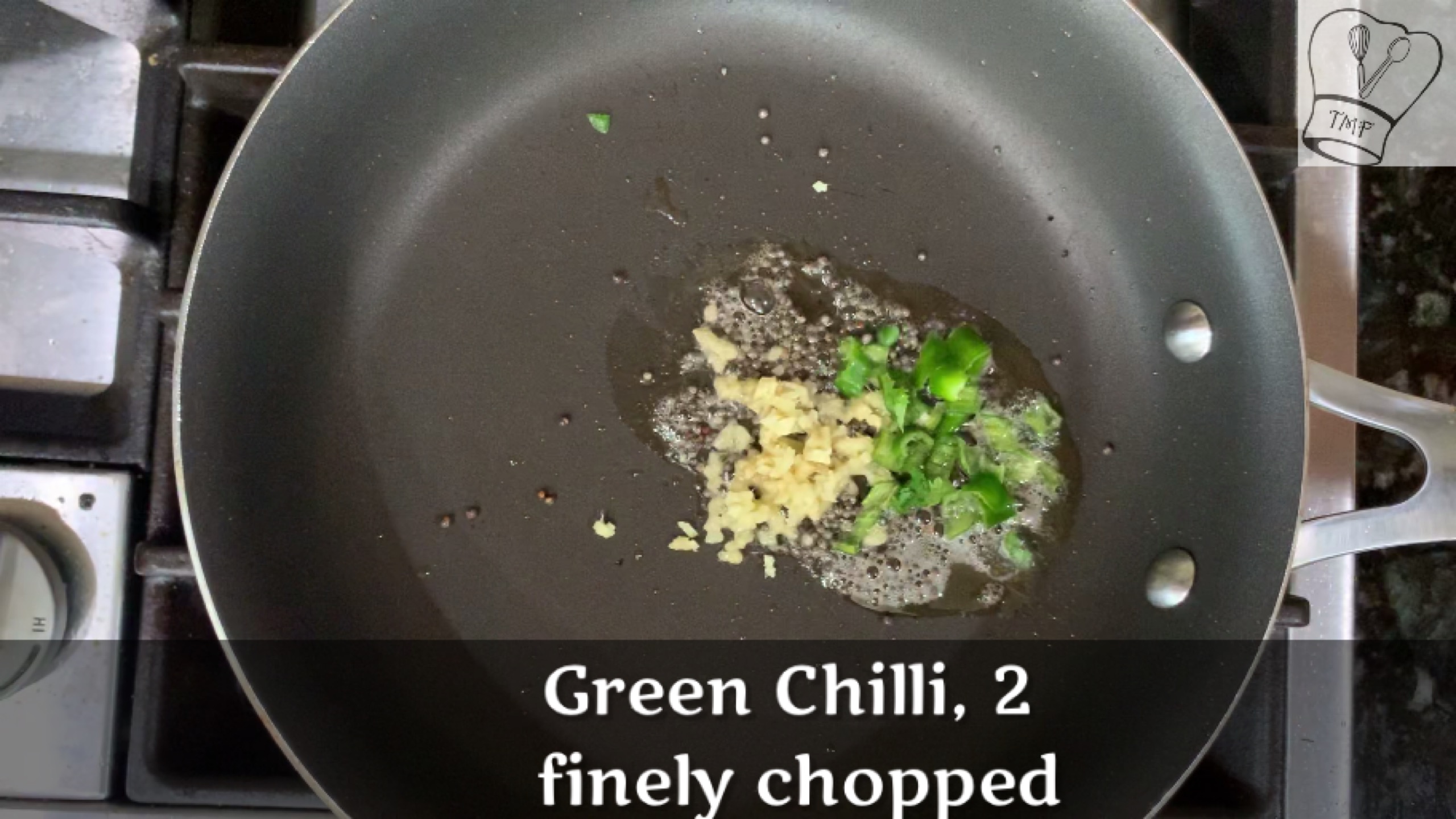 Lower the flame and add raisins and 1/2 teaspoon of ghee and mix well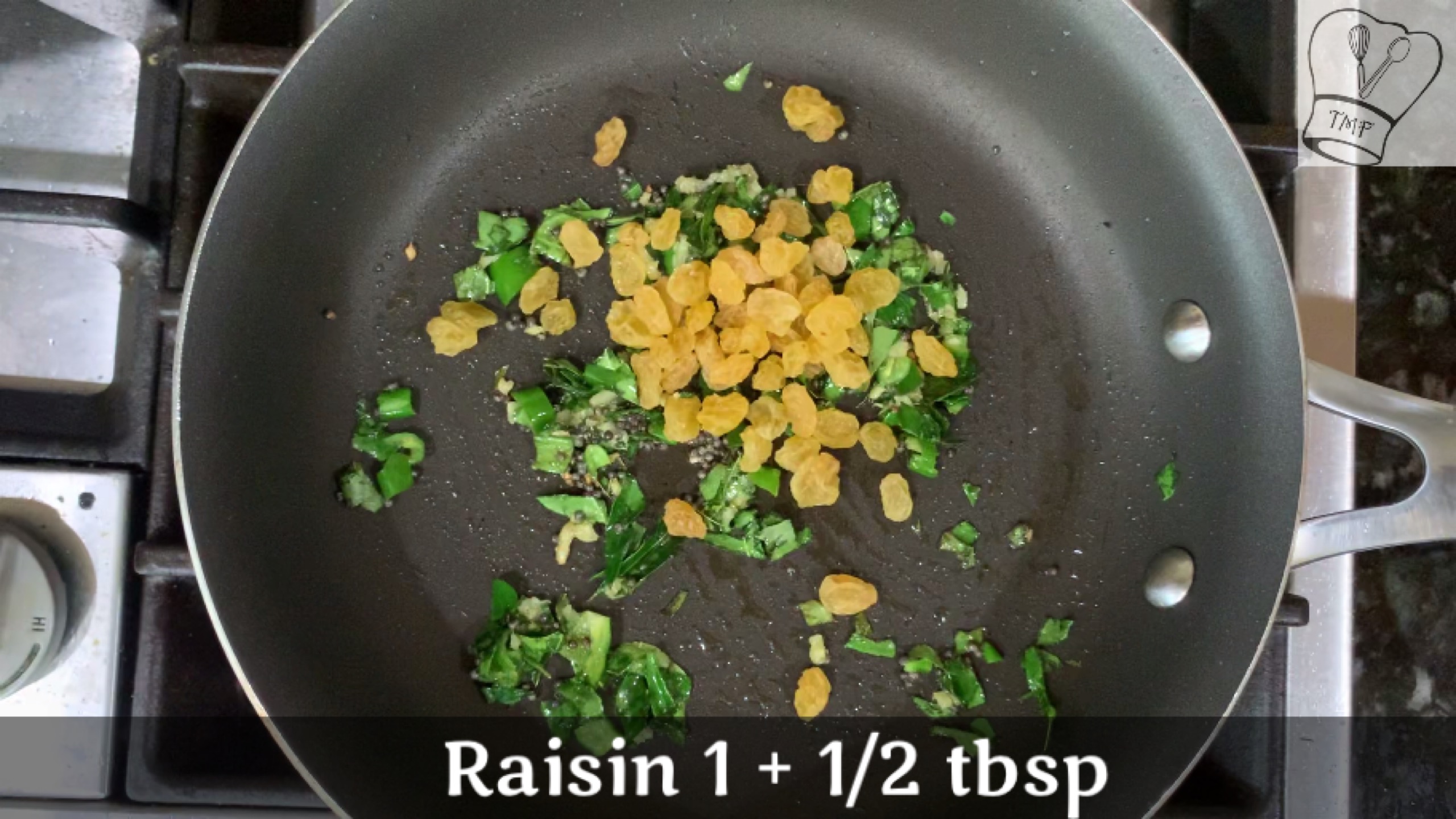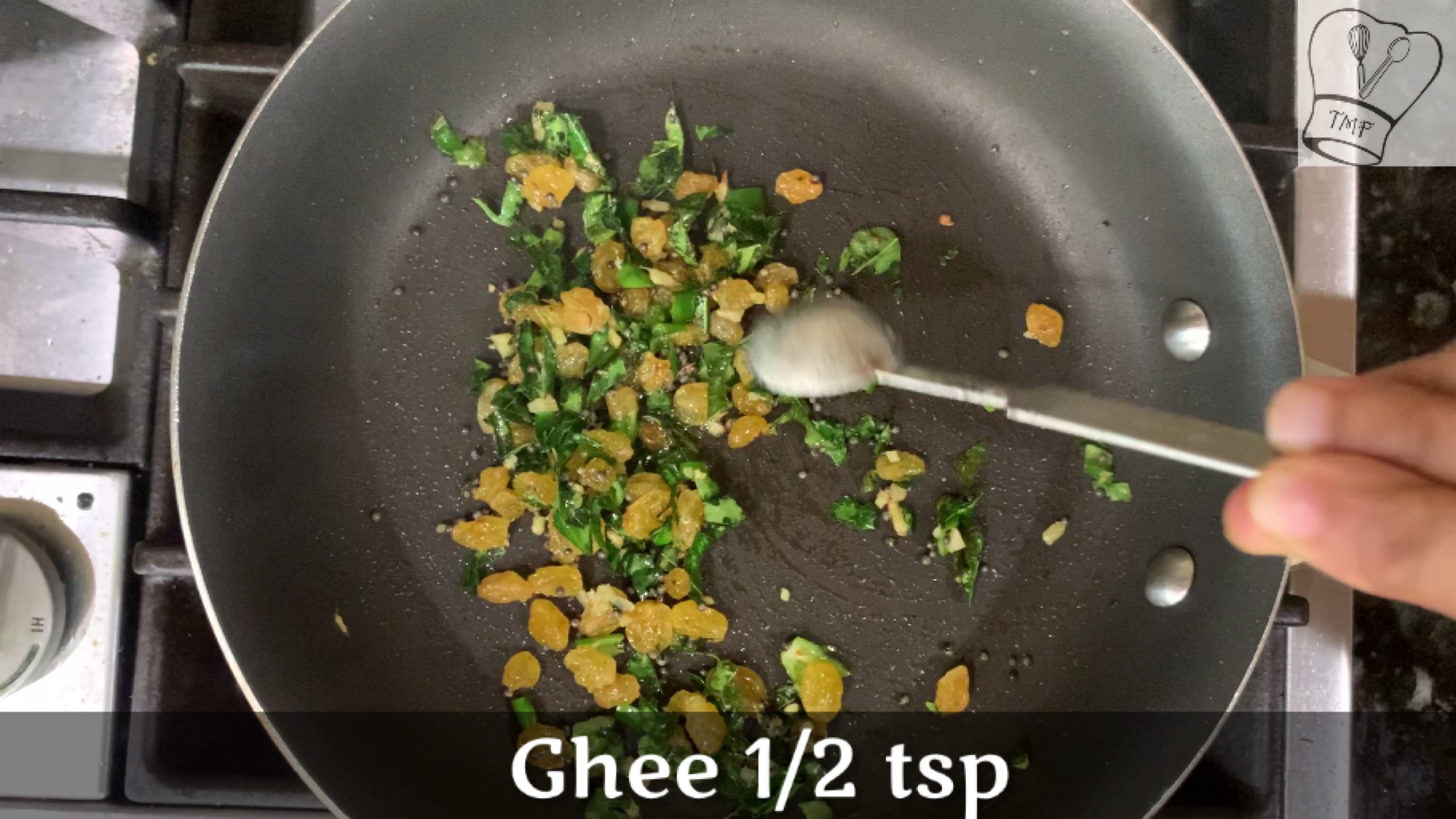 After the raisins are cooked transfer the curd rice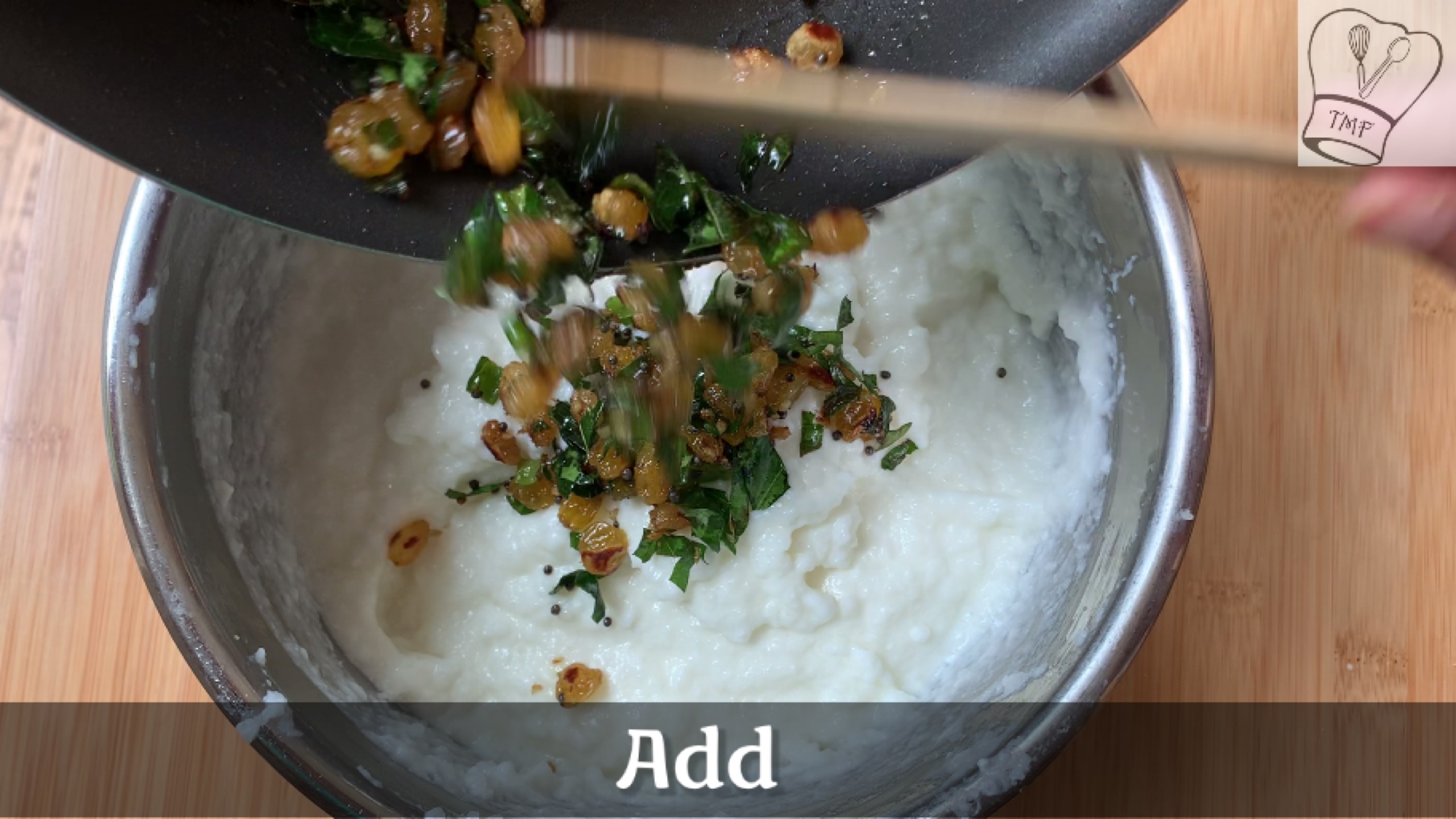 Finely sprinkle coriander leaves and mix well; curd rice is ready