Poondu Sadam | Garlic rice - postpartum recipes / pathiya samayal with step by step pictures and video recipe. Check out the Poondu sadam video and if you like the video pls SUBSCRIBE to my channel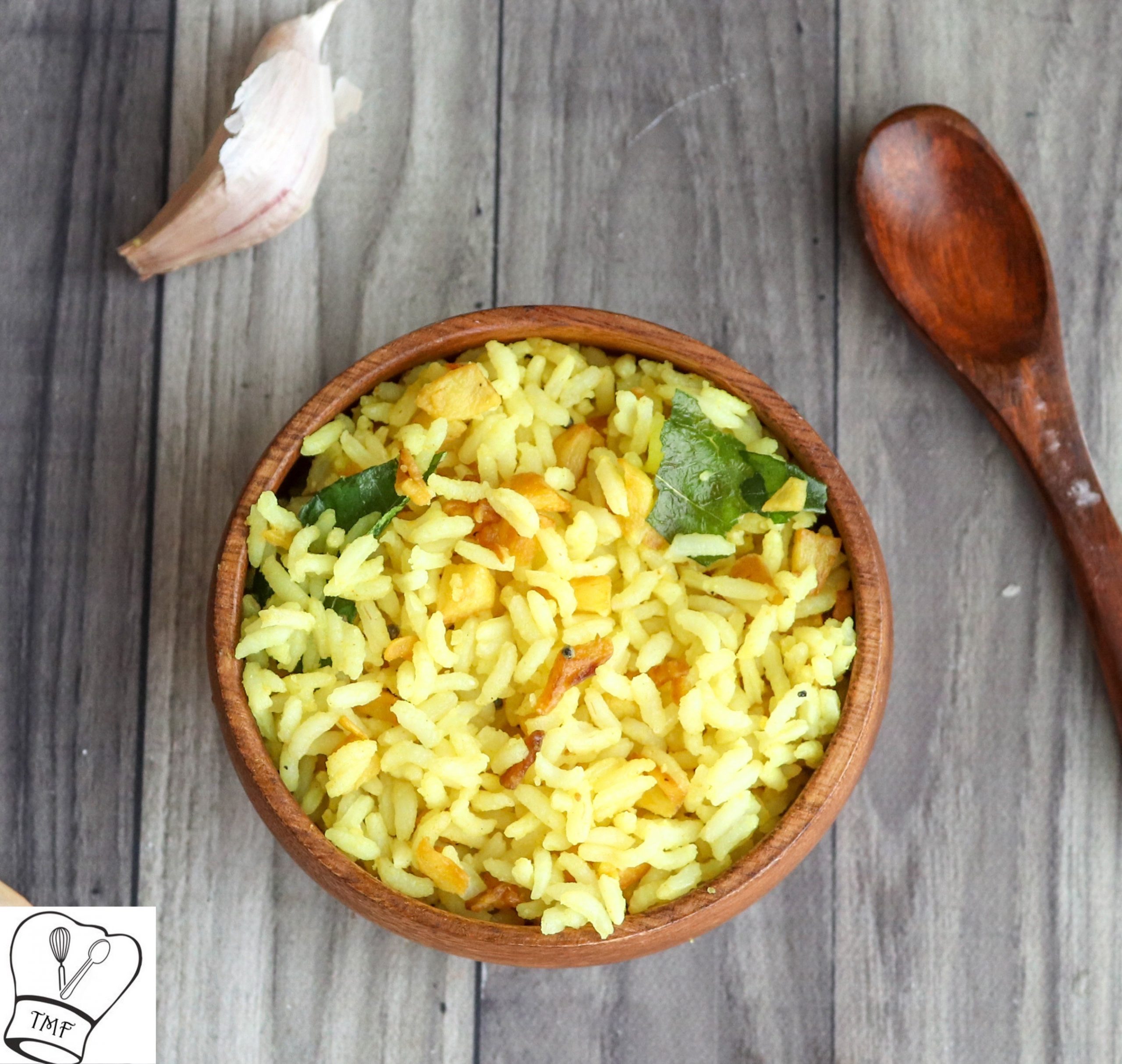 Poondu Sadam | Garlic rice is a quick 5-minute kalandha Sadam recipe prepared as a part of the postpartum/pathiya samayal recipe.

After the birth of my kids, Amma made a special diet for me. I followed a restricted menu for the first few months. "Pathiya samayal" focuses on a well-balanced menu for both moms and newborns. It is easy to digest and prevents colic in babies.
Why Poondu Sadam?
Poondu is one ingredient which is very good for lactation. It will be used in abundance in everyday cooking. Among all the garlic-based postpartum recipes this garlic rice is my top pick because it can be prepared within 5 minutes. Also, the Poondu Sadam recipe is so simple - it doesn't require many ingredients or complex cooking techniques. If not as a postpartum recipe, you can also make this with leftover rice. It is a perfect bachelor friendly recipe too (quick and easy).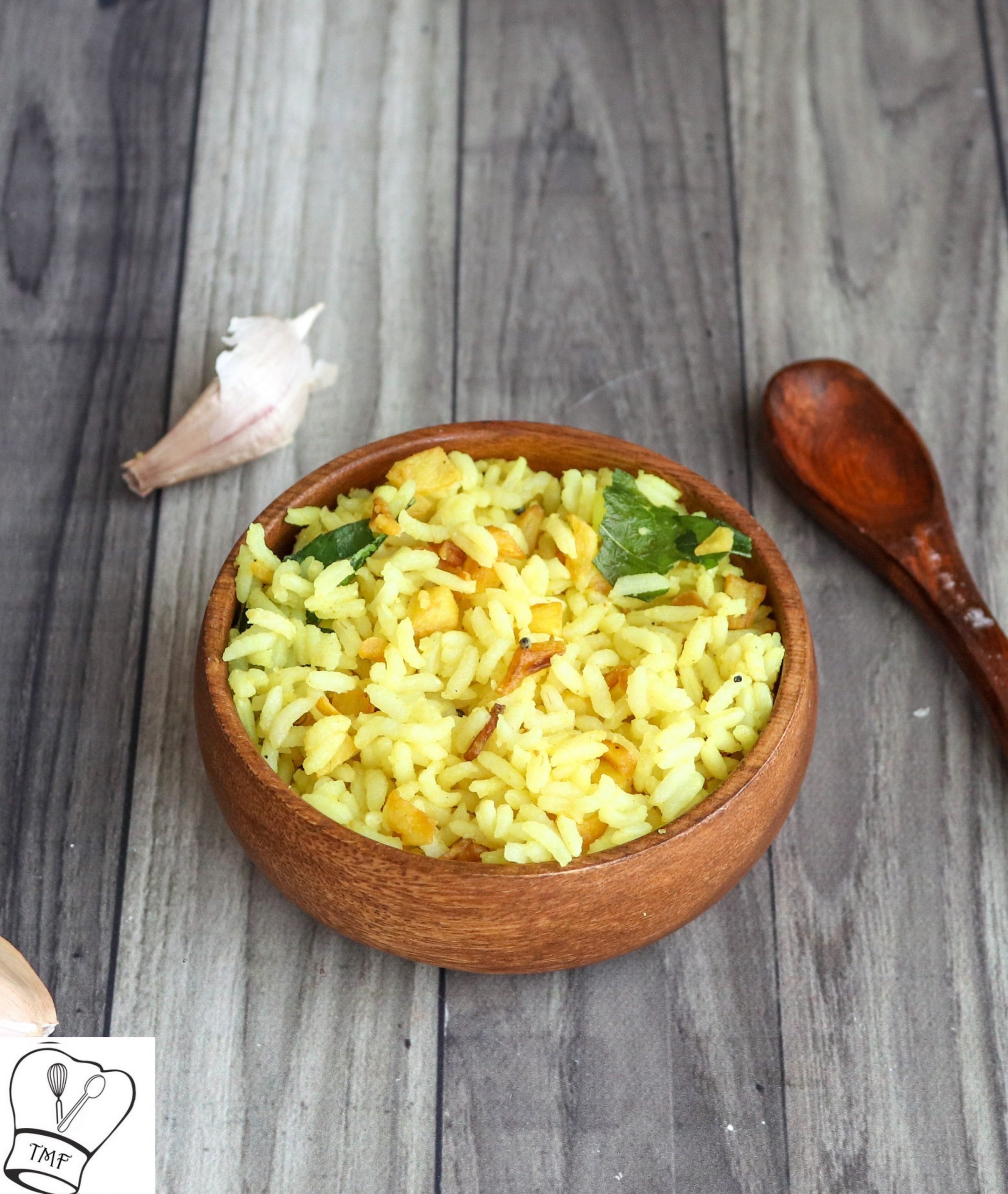 How to make a perfect postpartum friendly Poondu Sadam?
Usually, for mixed rice, we keep rice fluffy but for this Poondu Sadam, we don't. Rice is not mushy but not so fluffy as it is served for new moms. It should be easy to digest

Use ghee for cooking as it is good for new moms
Always use pepper spice and avoid red chilies for poondu sadam
Preferably chop the garlic into small pieces so that it gets fried well in ghee. Whole garlic can get fried quickly and the outer layer may look golden brown, but there is a high probability of raw garlic smell inside
Other postpartum recipes in TMF
I love Indo-Chinese burnt garlic fried rice but nowadays this easy to digest healthy Poondu Sadam has become my favorite. Even on regular days, I started making this often.
If you like garlic flavor like me checkout other garlic-based dishes in TMF,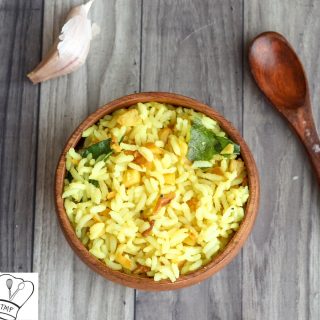 Poondu Sadam | Garlic rice is a quick 5 minutes kalandha Sadam recipe prepared as a part of the postpartum /pathiya samayal recipe.
Print
Pin
Comment
Ingredients
Garlic - 2 tbsp

Ghee - 1/2 tbsp

Cooked Rice - 1 cup + 1/4 cup

Turmeric powder - 1/8 tsp

Pepper cumin powder - 1/8 tsp

Salt

Curry leaves optional
Instructions
Take the cooked rice in a mixing bowl

 Add ghee in a small pan. When the ghee is hot, add mustard seeds and let them splutter

Add garlic and fry them well, keep mixing for uniform browning

After the garlic is golden brown add turmeric powder and pepper - cumin powder and mix well

Turn off the stove. Add salt and hing; mix well

Add the roasted mixture with rice and mix well. Check for seasoning and add if required
Video
Notes
For the non-postpartum recipe, leftover rice can be used
Peanuts, cashews, etc. can be used for the non-postpartum recipe
Red Chilli can be tempered for non-postpartum recipe
Coriander powder, curry leaves powder can be added while mixing sadham for extra flavor
Curry leaves can be added after garlic is roasted. I forgot to add while shooting the video hence tempered separately and added

Usually, for mixed rice, we keep rice fluffy but for this Poondu Sadam, we don't. Rice is not mushy but not so fluffy as it is served for new moms so it should be easy to digest

Use ghee for cooking as it is good for new moms
Always use pepper spice and avoid red chilies for poondu sadam
Preferably chop the garlic into small pieces so that it gets fried well in ghee. Whole garlic can get fried quickly and the outer layer may look golden brown but a high probability of raw garlic flesh
For making pepper - cumin powder take equal portion of pepper and cumin and ground them without adding water
You can use sesame oil instead of ghee
Ingredients:
Garlic - 2 tbsp
Ghee - 1/2 tbsp
Cooked Rice - 1 cup + 1/4 cup
Turmeric powder - 1/8 tsp
Pepper cumin powder - 1/8 tsp
Salt
Curry leaves optional
How to make Poondu Sadam with step by step pictures:
Take the cooked rice in a mixing bowl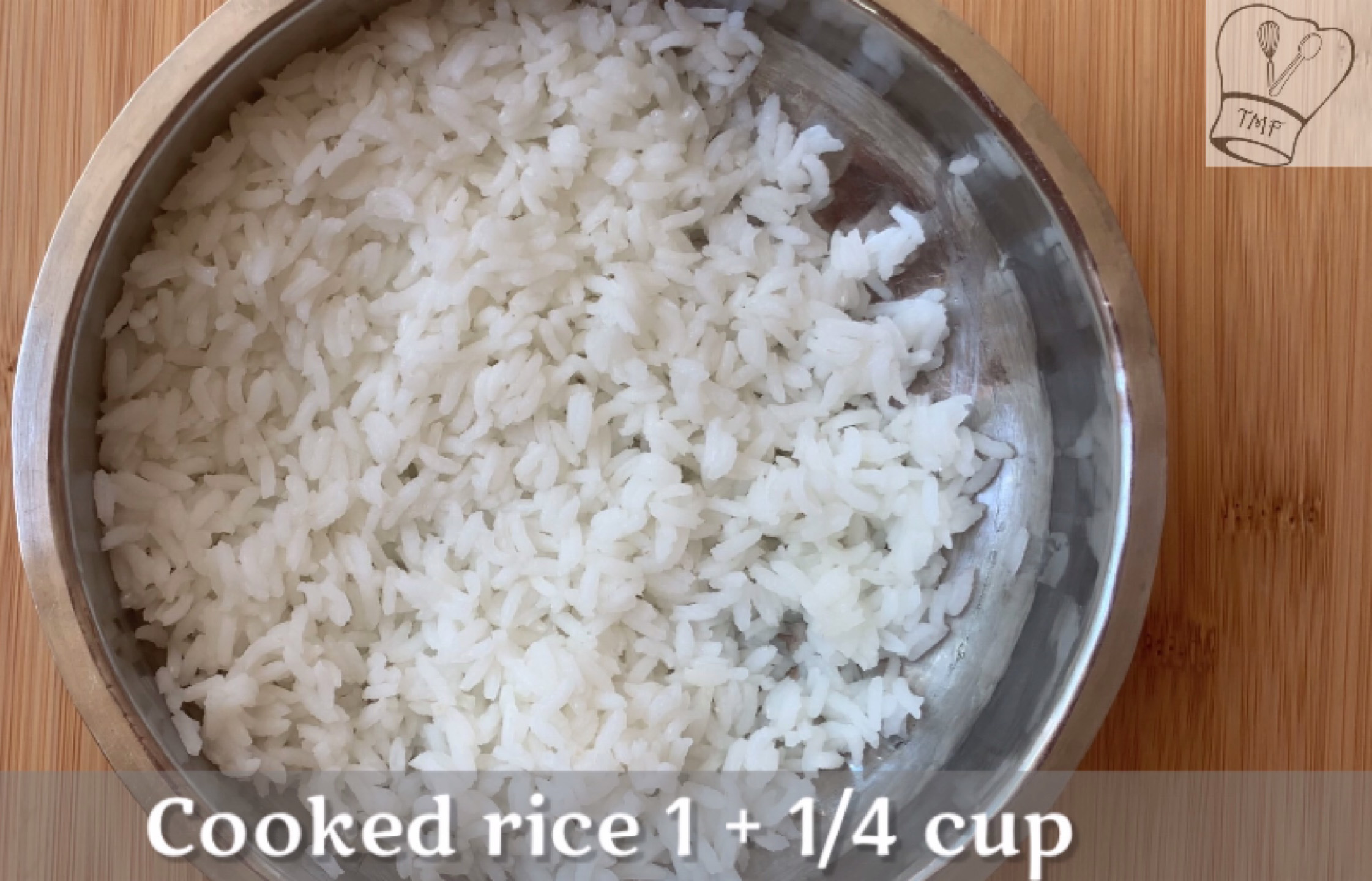 Add ghee in a small pan. When the ghee is hot, add mustard seeds and let them splutter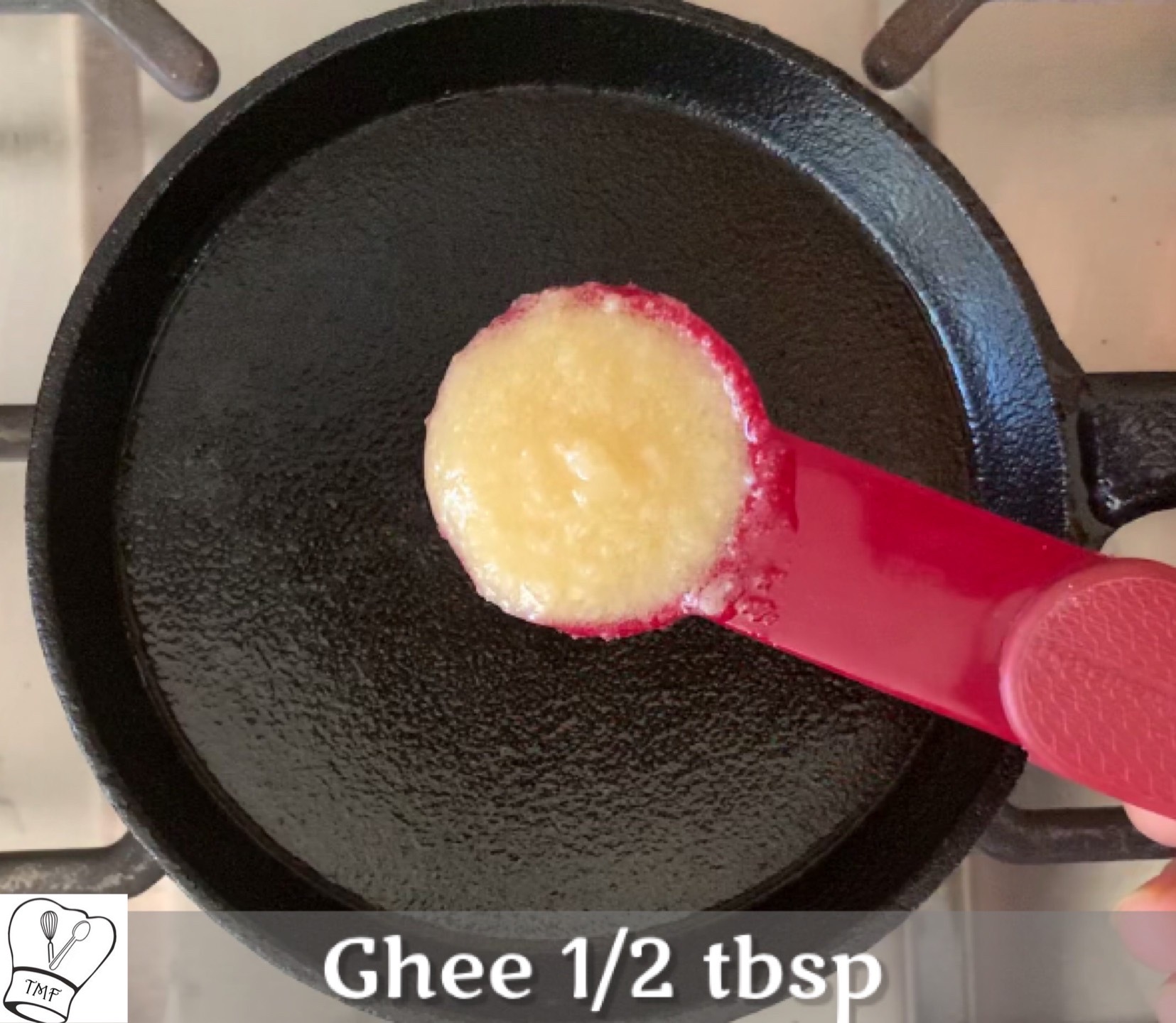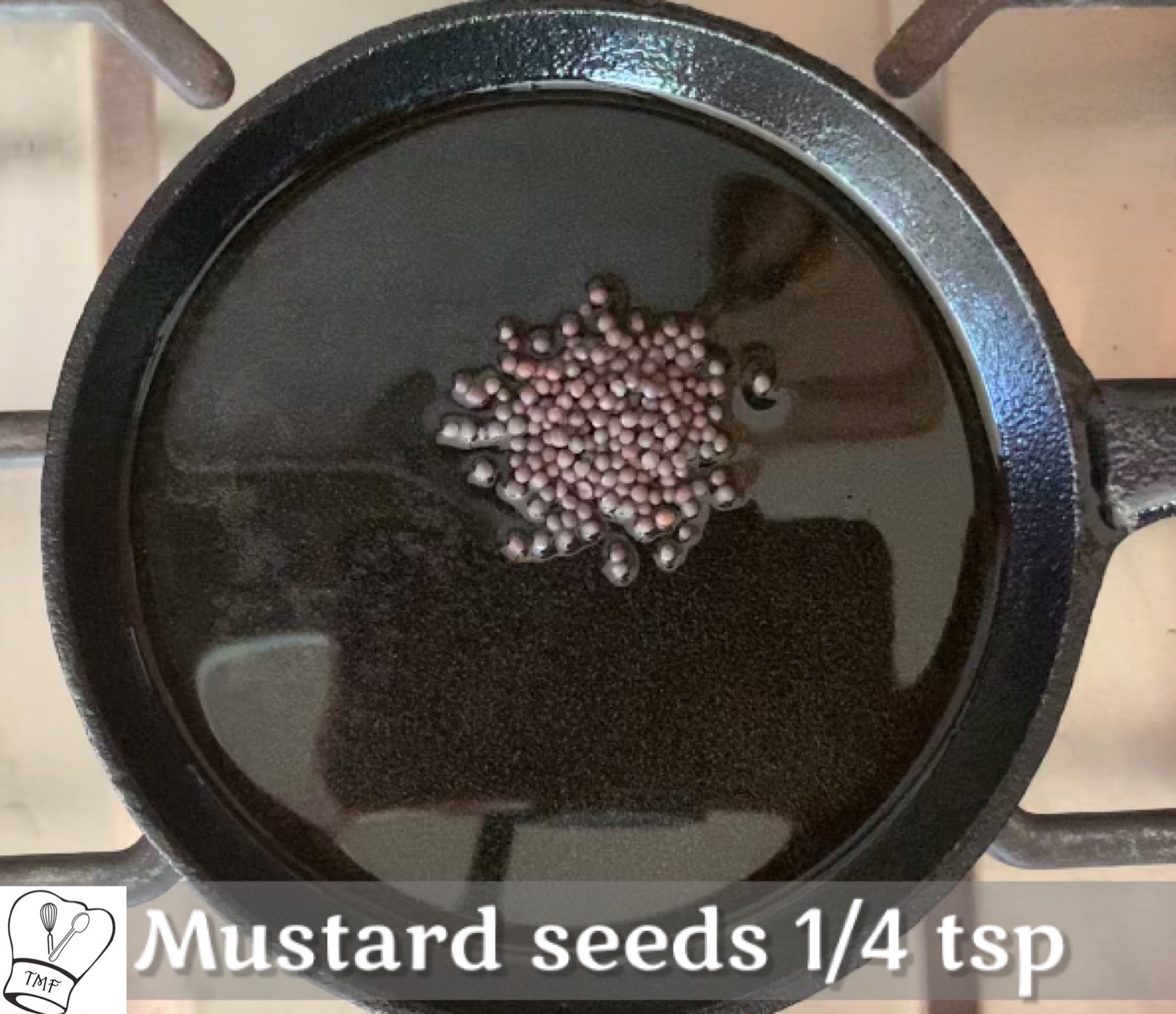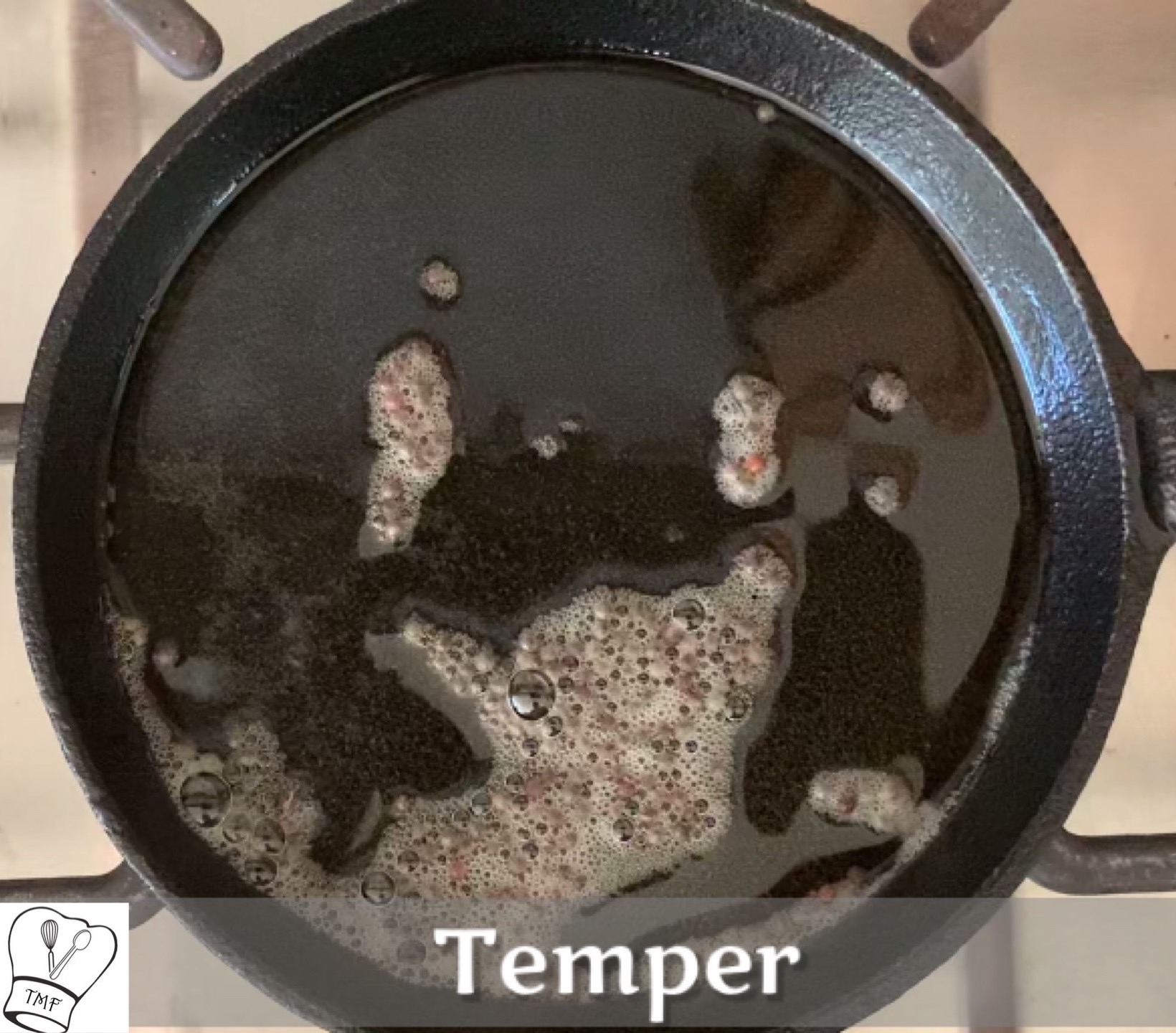 Add garlic and fry them well, keep mixing for uniform browning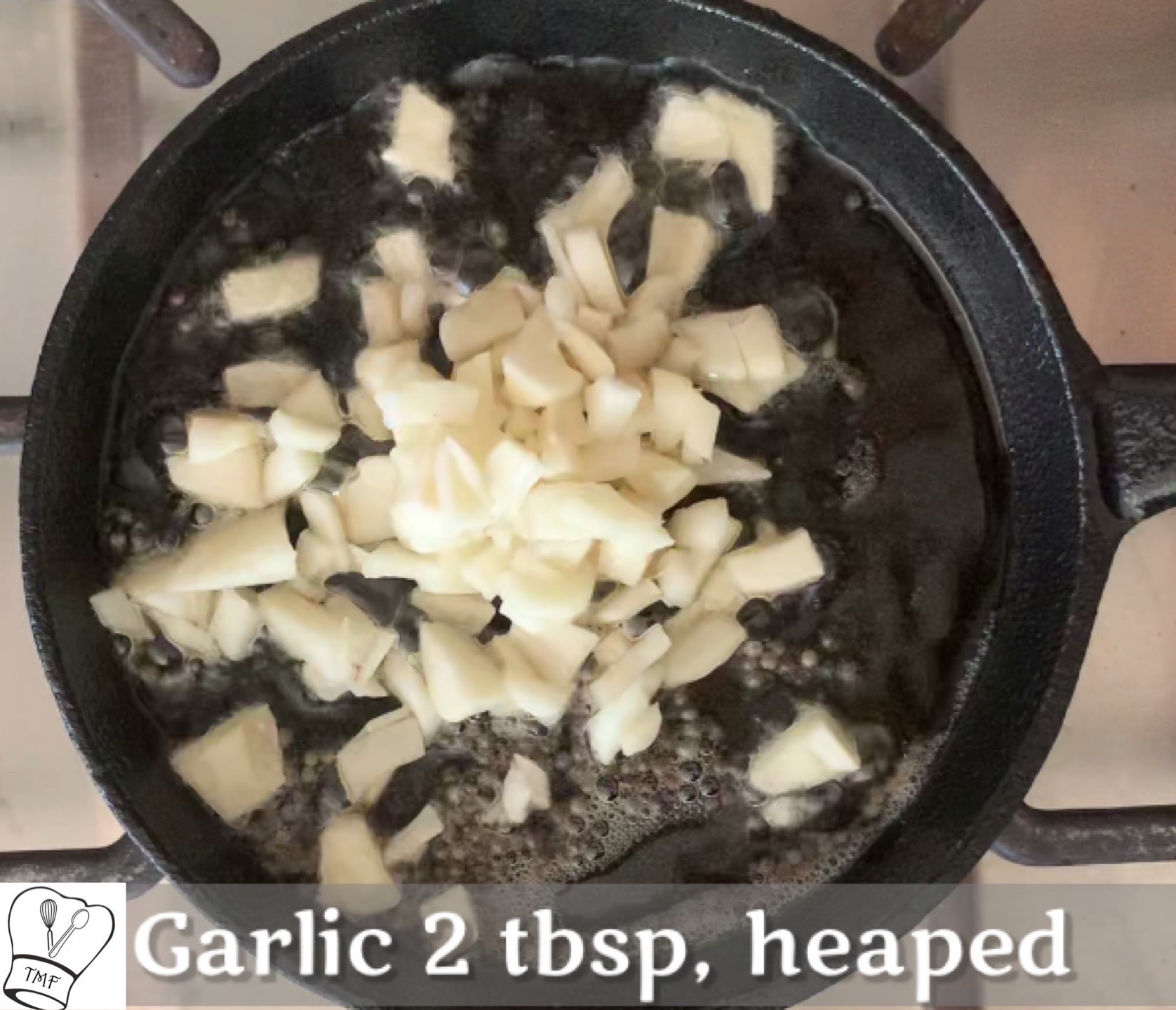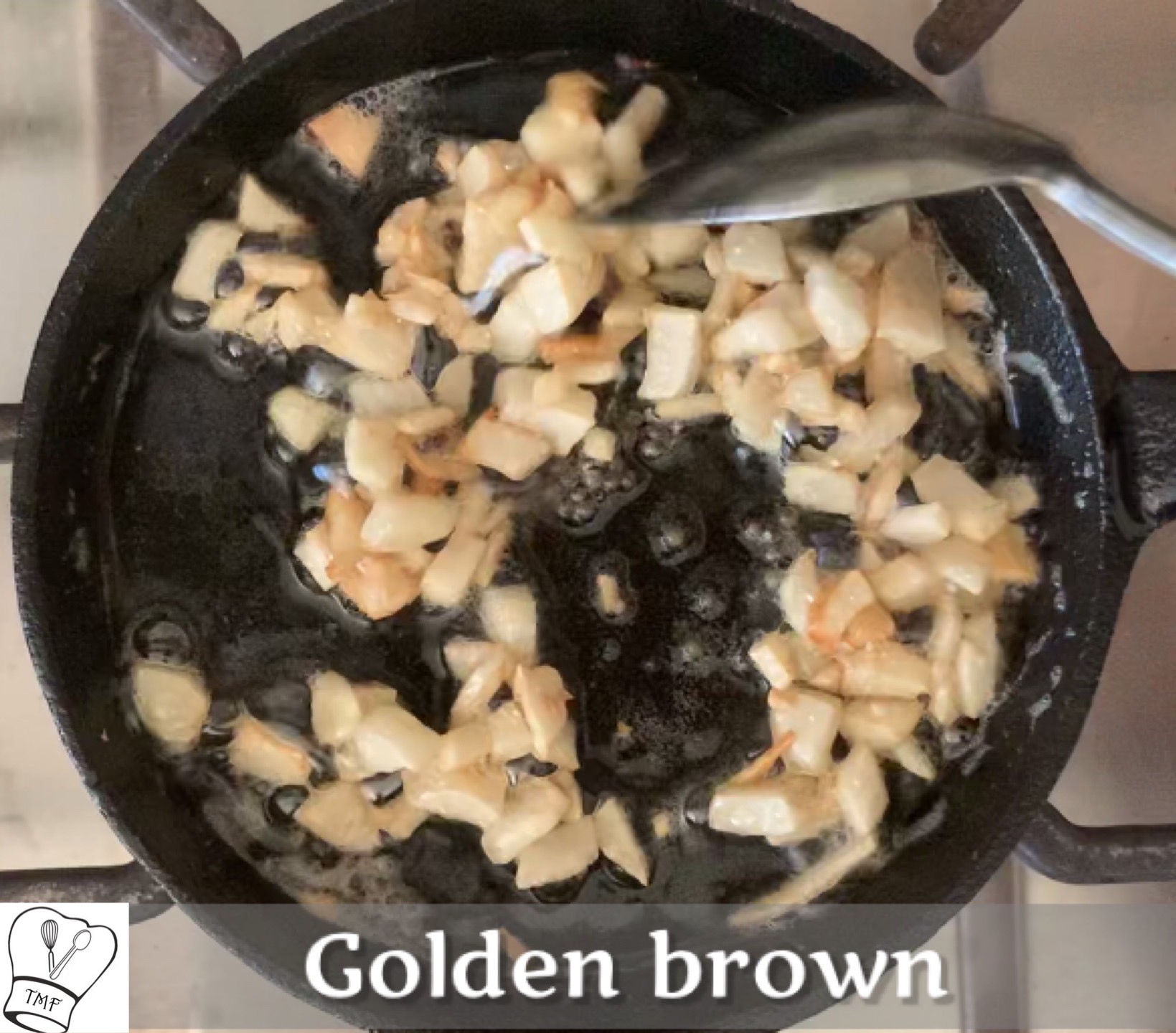 After the garlic is golden brown, add turmeric powder and pepper-cumin powder; mix well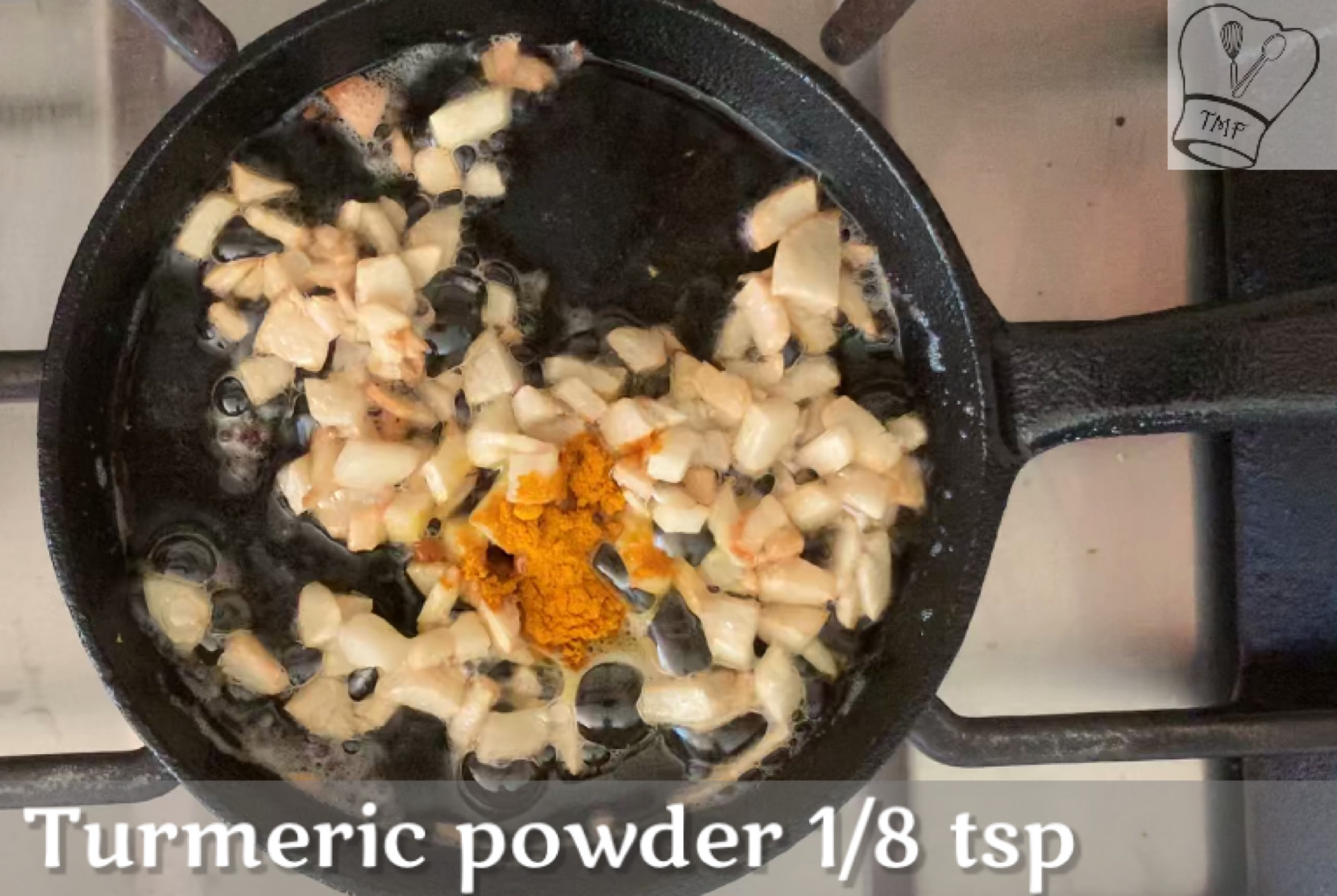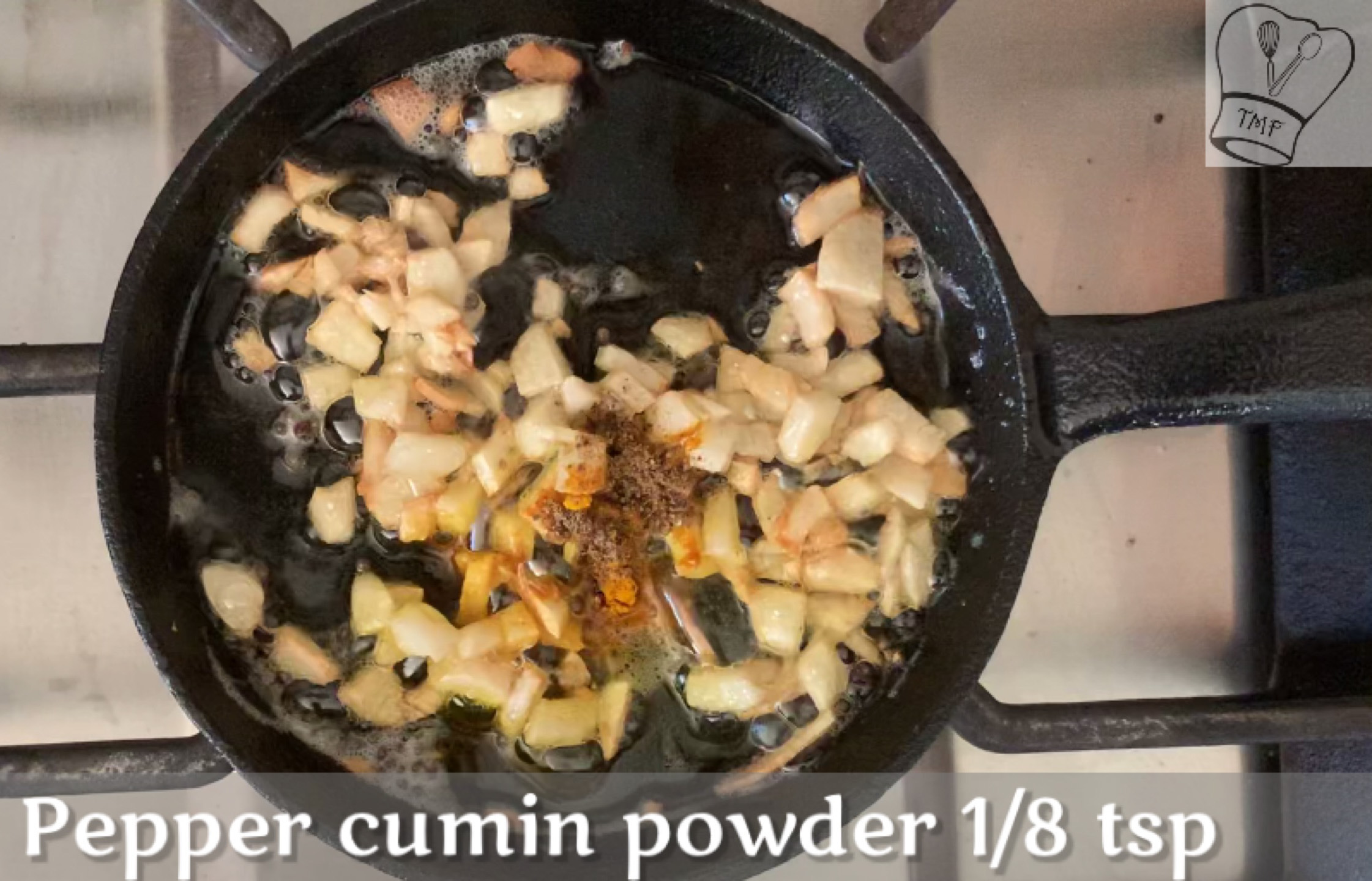 Turn off the stove. Add salt and hing; mix well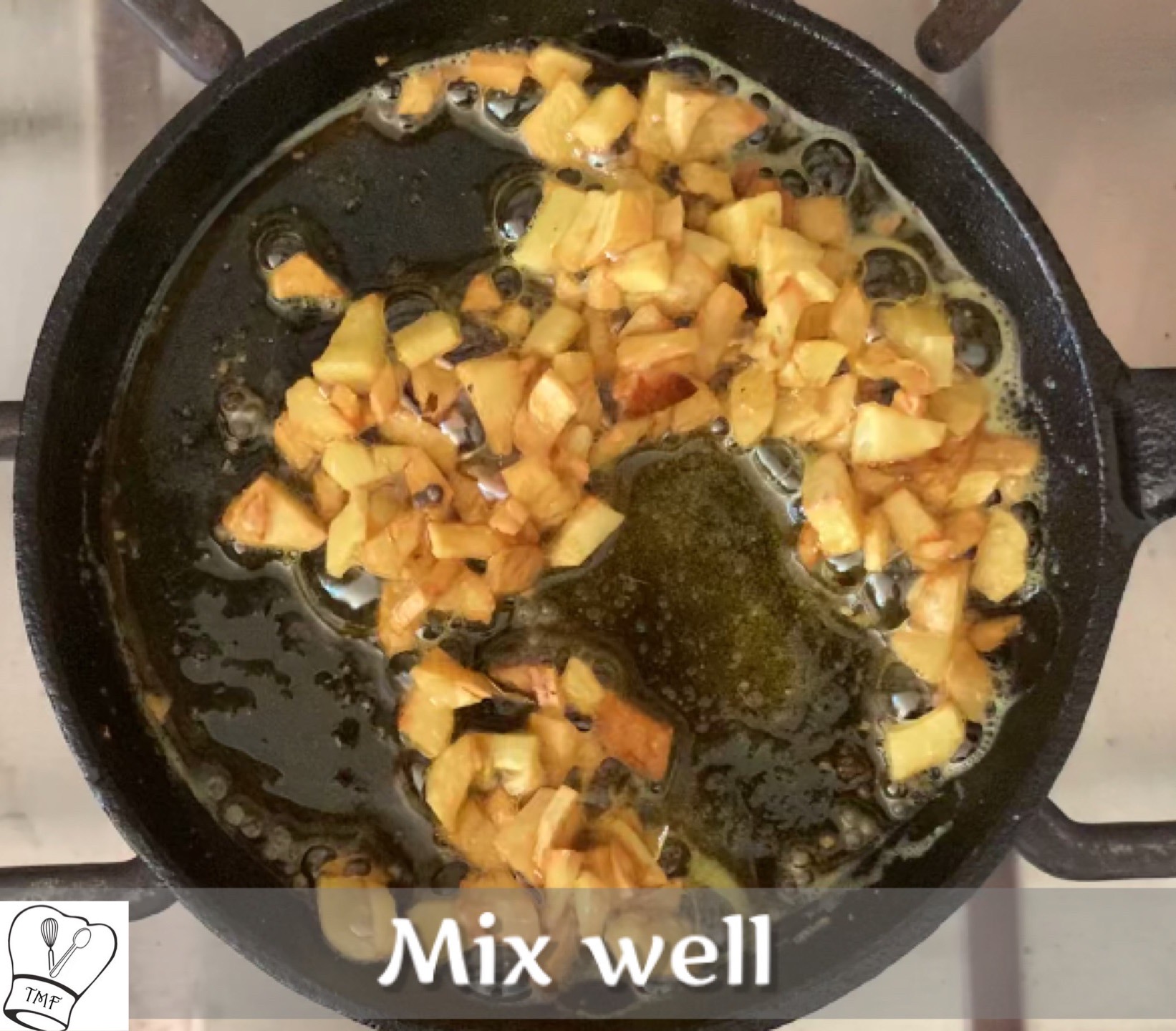 Add the roasted garlic with rice and mix well. Check for seasoning and add if required