Keerai rice | Spinach pulao | Palak rice | Palak pulao | keerai sadham | kids lunchbox recipe | keera pulao | Indian spinach rice | pressure cooker pulav | Thengai paal Sadam | Coconut milk rice pulao | coconut milk brinji | thengai paal sadham | coconut milk recipe step-by-step pictures and video recipe. Check out the keerai Thengai paal sadham video and If you like the video pls SUBSCRIBE to my channel
Palak pulao
Palak pulao, also known as spinach rice/ keerai sadham, is a flavorful and healthy dish that's perfect for a quick and easy meal. packed with nutrients and bursting with the goodness of spinach, making it a great option for vegetarians and health-conscious eaters. In this blog post, we'll take you through a step-by-step guide on how to make palak pulao at home, along with tips on how to get the perfect texture and flavor. So, whether you're looking for a new recipe to add to your meal rotation or want to experiment with new flavors, palak pulao is a must-try dish.
healthy lunchbox recipe
Spinach is a rich source of vitamins and minerals, including iron, calcium, and vitamins A and C. When combined with rice and spices, it creates a dish that's both delicious and nutritious.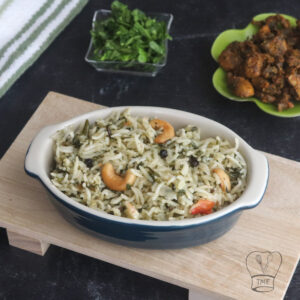 Can I skip the tomato
Yes, you can skip the tomato in spinach pulao if you prefer. The tomato is typically used in spinach pulao to add a tangy flavor and acidity to the dish. However, if you don't have tomato or don't like the taste of it, you can certainly leave it out. To compensate for the missing acidity, you could add a squeeze of lemon juice to the dish once it's cooked. This will help balance the flavors and add a similar tangy note.
Variations of spinach pulao
Vegetable spinach pulao: This variation includes additional vegetables like carrots, peas, potatoes, and beans. These vegetables can be sautéed before adding coconut milk
Paneer spinach pulao: This variation includes cubes of paneer that are fried or sauteed
weight watchers keerai pulao: skip coconut milk and prepare with regular water
Spicy spinach pulao: This variation includes additional spices like red chili powder, garam masala, and black pepper.
Brown rice spinach pulao: This variation uses brown rice instead of white rice, making it a healthier and more nutritious option.
Tips to chop tomatoes
Keerai Thengai paal sadaam should look half white. little tomatoes we add shouldn't change their color. Always deseed the tomatoes and chop them well. Also, avoid sauteeing it for a long time.
Non-sour thick curd
Always use non-sour hung curd for this recipe. I prefer using homemade thick curd as it gives perfect texture. You can also use plain yogurt or sour cream. avoid curd with whey water
Can I increase coconut milk?
To get the best restaurant-style coconut milk pulao follow the recipe as mentioned. Altering the coconut milk might change pulav flavor.
Can I cook coconut milk pilaf in the instant pot?
Yes, for the instant pot version avoid soaking the rice. cook for 5 minutes and do natural pressure release.
Can I cook keerai sadham in oil?
Yes, using ghee is optional but it gives a good flavor to the rice. You can use oil for cooking and add a few drops of ghee for aroma.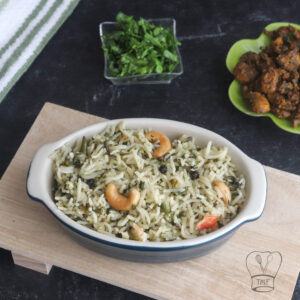 Ingredients:
To soak
1 cup Basmati Rice
Enough water
Spinach Coconut milk rice
1 tablespoon Ghee
8 cashews
1 Clove
Small piece of cinnamon
1 Cardamom
1/2 teaspoon fennel seeds
1/4 teaspoon pepper
1/2 cup onion
2 green chilli
1 tablespoon ginger garlic paste
1/4 cup tomato, deseeded, chopped big
Few coriander leaves
1/4 cup coconut milk
Required salt
1 + 1/2 cup spinach
1/4 cup + 1 cup water
1/4 teaspoon sesame oil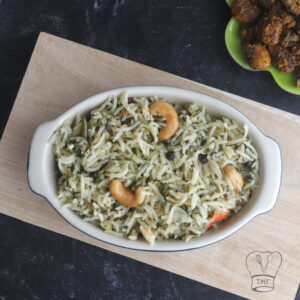 how to make Keerai Thengai paal sadam with step-by-step pictures
First, wash and soak for 20 minutes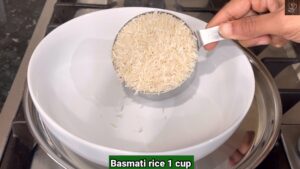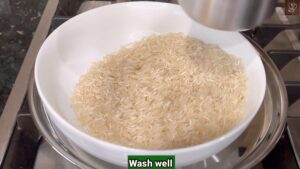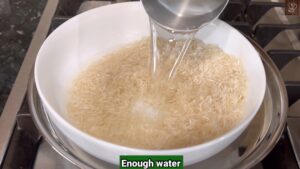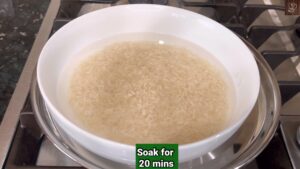 Mix thick coconut milk and water; prepare thin coconut milk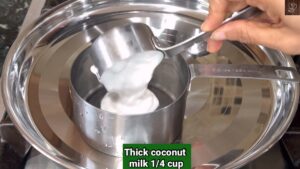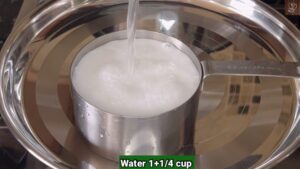 Add ghee to the pressure cooker
Turn on the stove to medium flame and heat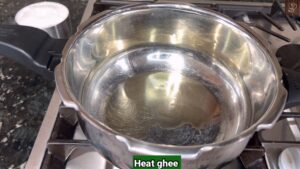 Add cashews and saute till they turn golden brown; turn off the stove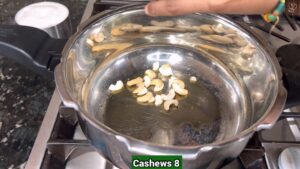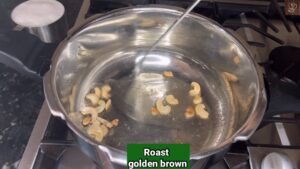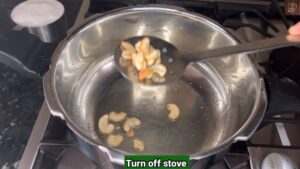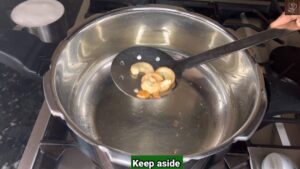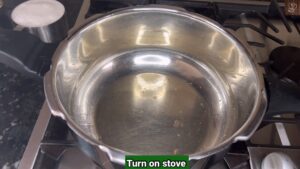 add pepper, cardamom, cinnamon, fennel seeds, and clove; temper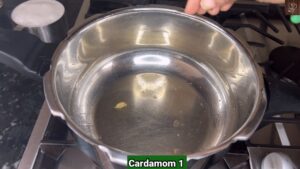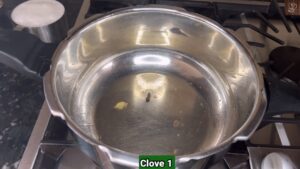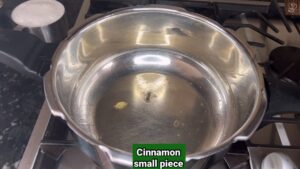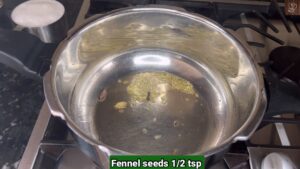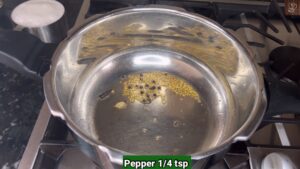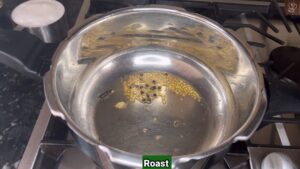 Furthermore, add onion and green chilli; mix well and cook till onion turns translucent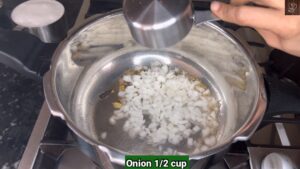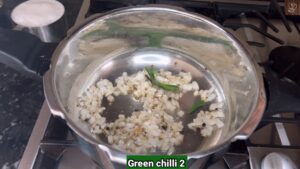 Add ginger-garlic paste, coriander leaves, curry leaves, mint leaves, and tomatoes; mix well and cook for 30 seconds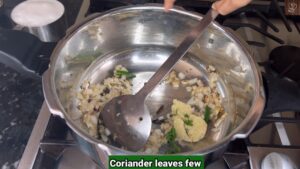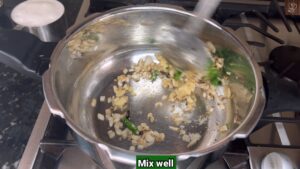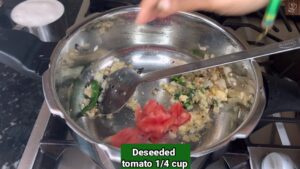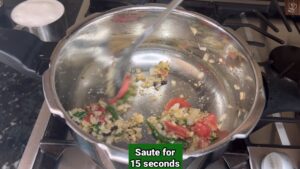 Turn down to low flame

Furthermore, add curd; quick mix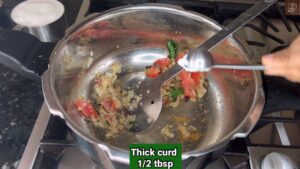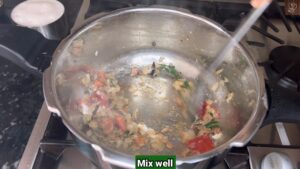 Add coconut milk; mix well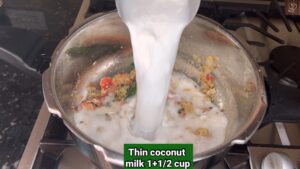 Turn to medium flame

Furthermore, add the required salt and bring to boil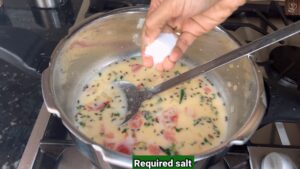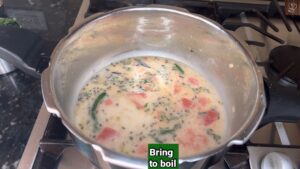 Add rice; mix well and bring to boil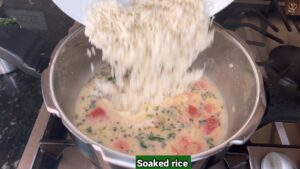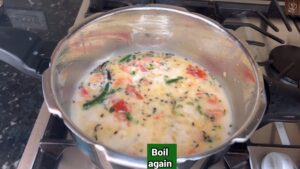 Furthermore, add spinach; Mix well and make sure nothing is stuck to the pan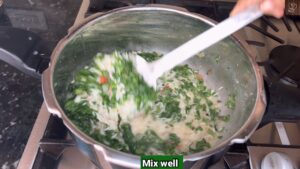 Add sesame oil and pressure cook for two whistles; turn off the stove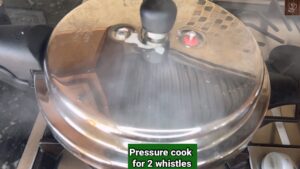 After the pressure subsides naturally, open the cooker
Add cashews and

Gently fluff the rice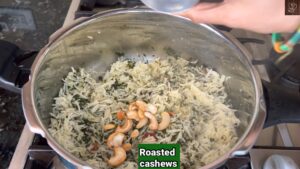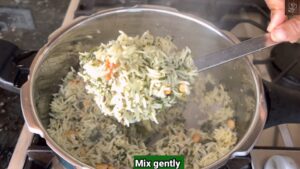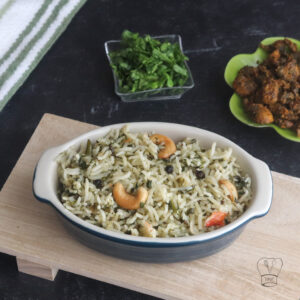 Ingredients
To soak
1

cup

Basmati Rice

Enough water
Spinach Coconut milk rice
1

tablespoon

Ghee

8

cashews

1

Clove

Small piece of cinnamon

1

Cardamom

1/2

teaspoon

fennel seeds

1/4

teaspoon

pepper

1/2

cup

onion

2

green chilli

1

tablespoon

ginger garlic paste

1/4

cup

tomato

deseeded, chopped big

Few coriander leaves

1/4

cup

coconut milk

Required salt

1

+ 1/2 cup spinach

1/4

cup

+ 1 cup water

1/4

teaspoon

sesame oil
Instructions
First, wash and soak for 20 minutes

Mix thick coconut milk and water; prepare thin coconut milk

Add  ghee to the pressure cooker

Turn on the stove to medium flame and heat

Add cashews and saute till they turn golden brown; turn off the stove

transfer and keep aside

Turn on stove

add  pepper, cardamom, cinnamon, fennel seeds, and clove; temper

Furthermore, add onion and green chilli;  mix well and cook till onion turns translucent

Add ginger-garlic paste, coriander leaves, curry leaves, mint leaves, and tomatoes; mix well and cook for 30 seconds

Turn down to low flame

Furthermore, add curd; quick mix

Add coconut milk; mix well

Turn to medium flame

Furthermore, add the required salt and bring to boil

Add rice; mix well and bring to boil

Furthermore, add spinach; Mix well and make sure nothing is stuck to the pan

Add sesame oil and pressure cook for two whistles; turn off the stove

After the pressure subsides naturally, open the cooker

Add cashews and Gently fluff the rice
Video
Notes
you can skip the tomato in spinach pulao if you prefer. The tomato is typically used in spinach pulao to add a tangy flavor and acidity to the dish. However, if you don't have tomato or don't like the taste of it, you can certainly leave it out. To compensate for the missing acidity, you could add a squeeze of lemon juice to the dish once it's cooked. This will help balance the flavors and add a similar tangy note

Keerai Thengai paal sadaam should look half white. little tomatoes we add shouldn't change their color. Always deseed the tomatoes and chop them well. Also, avoid sauteeing it for a long time

Always use non-sour hung curd for this recipe. I prefer using homemade thick curd as it gives perfect texture. You can also use plain yogurt or sour cream. avoid curd with whey water

To get the best restaurant-style coconut milk pulao follow the recipe as mentioned. Altering the coconut milk might change pulav flavor

for the instant pot version avoid soaking the rice. cook for 5 minutes and do natural pressure release

using ghee is optional but it gives a good flavor to the rice. You can use oil for cooking and add a few drops of ghee for aroma
Variations of spinach pulao
Vegetable spinach pulao: This variation includes additional vegetables like carrots, peas, potatoes, and beans. These vegetables can be sautéed  before adding coconut milk
Paneer spinach pulao: This variation includes cubes of paneer Cru that are fried or sauteed
weight watchers keerai pulao: skip coconut milk and prepare with regular water
Spicy spinach pulao: This variation includes additional spices like red chili powder, garam masala, and black pepper.
Brown rice spinach pulao: This variation uses brown rice instead of white rice, making it a healthier and more nutritious option