Manga Rasam | Raw Mango rasam | Mangai rasam
| mamidikaya rasam | mamidikaya Charu
| south indian rasam recipe
step-by-step pictures and video recipe. Check out the
Mangai

raslaim recipe
and if you like the video pls
SUBSCRIBE to my channel.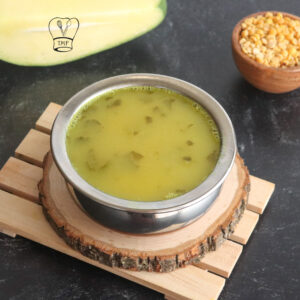 Best Manga rasam
Raw mango rasam is a traditional South Indian soup-like dish that boasts a unique blend of flavors. It is made using raw, unripe mangoes, which lend a tangy and slightly sour taste to the dish. This delightful rasam is a perfect balance of spicy, tangy, and aromatic elements, making it a popular choice for a comforting and refreshing meal.
Healthy raw mangoes for cooking
Mangoes are rich in vitamin C, antioxidants, and essential minerals, which can boost immunity and aid digestion. Moreover, the spices used in the rasam are known for their digestive and anti-inflammatory properties, making this dish a wholesome and nourishing option.
South Indian rasam or Indian soup
Whether served as a soothing soup on a rainy day or paired with steamed rice for a satisfying meal, raw mango rasam is sure to leave your taste buds craving for more. Its unique blend of flavors and wholesome goodness makes it a delightful addition to any dining experience. So, why not give this traditional South Indian delicacy a try and savor the vibrant flavors of raw mango rasam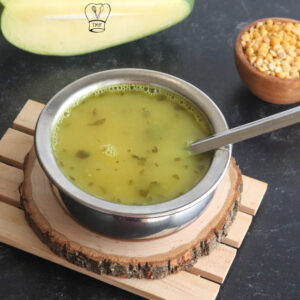 Unripe and sour mangoes
For making raw mango rasam, you should use raw, unripe mangoes. These are mangoes that have not fully ripened and are still firm and green in color. Raw mangoes are known for their tangy and slightly sour taste, which is essential to achieve the characteristic flavor of raw mango rasam
Can I skip dal?
Yes, in that case, adjust the spice and number of whistles accordingly.
Serving suggestions
Rasam tastes best with hot rice and poriyal, varuval, and kottu varieties
Should I boil the mango charu rasam for a long time?
No, avoid boiling the rasam for a long time, always cook rasam on low - medium till you see a frothy boil
Can I skip freshly crushed pepper?
Freshly crushed pepper gives amazing flavor to the rasam, but if you don't have a pepper mill, use pepper powder or add extra pepper while pulsing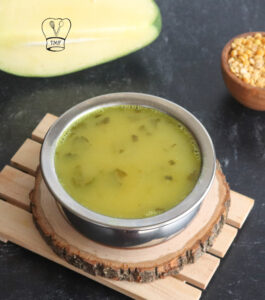 Ingredients
100 grams of raw mango
1 tablespoon toor dal
1/4 teaspoon turmeric powder
1/2 cup water
1/4 teaspoon sesame oil
2 green chilli
rasam
required salt
2 cups of water
curry and coriander leaves
to temper
1/2 tablespoon ghee
1 teaspoon cumin seeds
1/2 teaspoon mustard seeds
1 green chilli
asafoetida
1 red chilli
freshly crushed pepper
ginger or ginger powder 1/4 tsp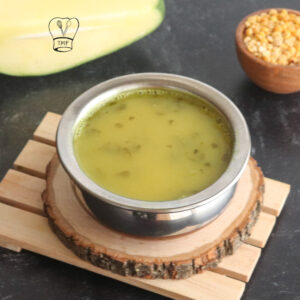 how to make raw mango rasam with step-by-step pictures
First, add dal, raw mango, water, turmeric powder, sesame oil, and green chilli; pressure cook for 6 whistles and simmer for 1 minute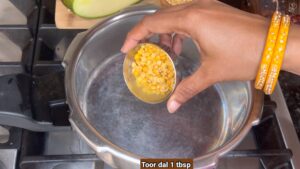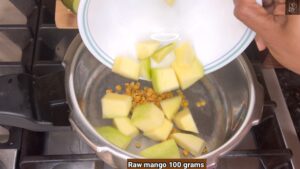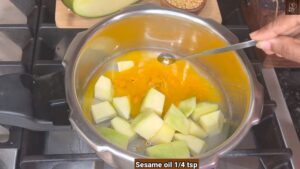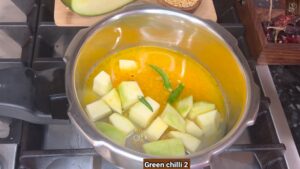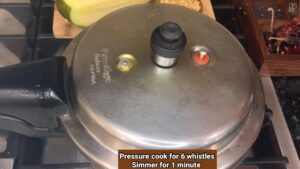 do a natural pressure release
keep green chilli aside and mix well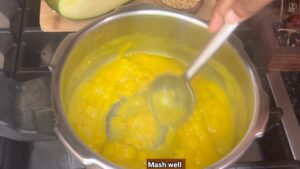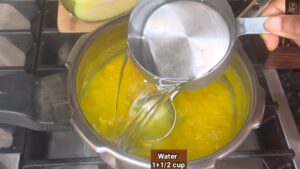 furthermore, add the required salt, coriander, curry leaves and extra water; bring to a frothy boil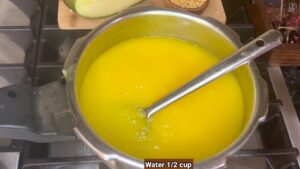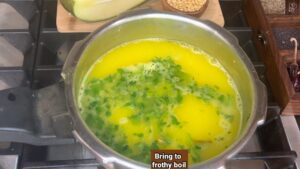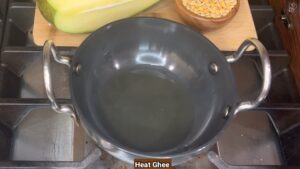 Furthermore add mustard seeds, cumin seeds, green chilli, and red chilli; splutter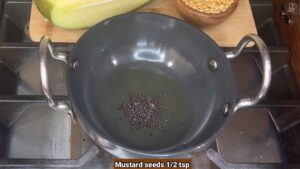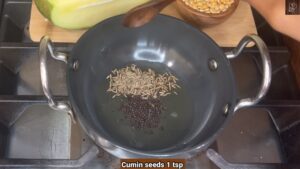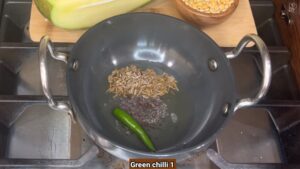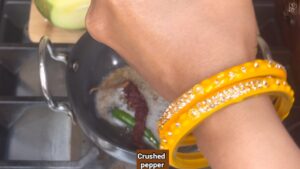 add ginger and asafoetida; mix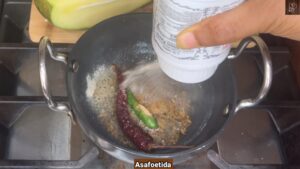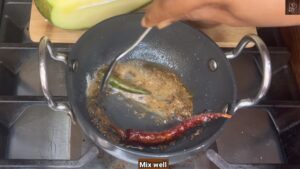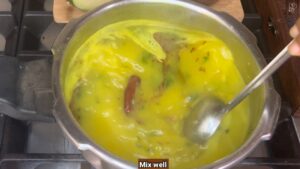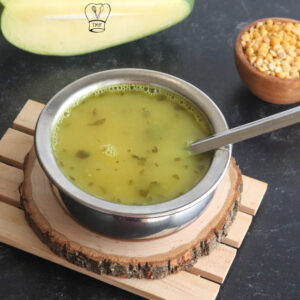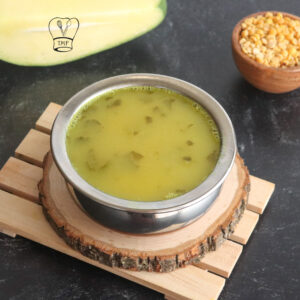 Ingredients
Pressure cook
100

grams

of raw mango

1

tablespoon

toor dal

1/4

teaspoon

turmeric powder

1/2

cup

water

1/4

teaspoon

sesame oil

2

green chilli
rasam
required salt

2

cups

of water

curry and coriander leaves
to temper
1/2

tablespoon

ghee

1

teaspoon

cumin seeds

1/2

teaspoon

mustard seeds

1

green chilli

asafoetida

1

red chilli

freshly crushed pepper

ginger or ginger powder 1/4 tsp
Instructions
First, add dal,  raw mango, water, turmeric powder, sesame oil, and green chilli; pressure cook for 6 whistles and simmer for 1 minute

do a natural pressure release

keep green chilli aside and mix well

add water; blend well

furthermore, add required salt, coriander, curry leaves and extra water; bring to a frothy boil

Add ghee and heat

Furthermore add mustard seeds, cumin seeds, green chilli, and red chilli; splutter

add ginger and asafoetida; mix

transfer. Rasam ready
Video