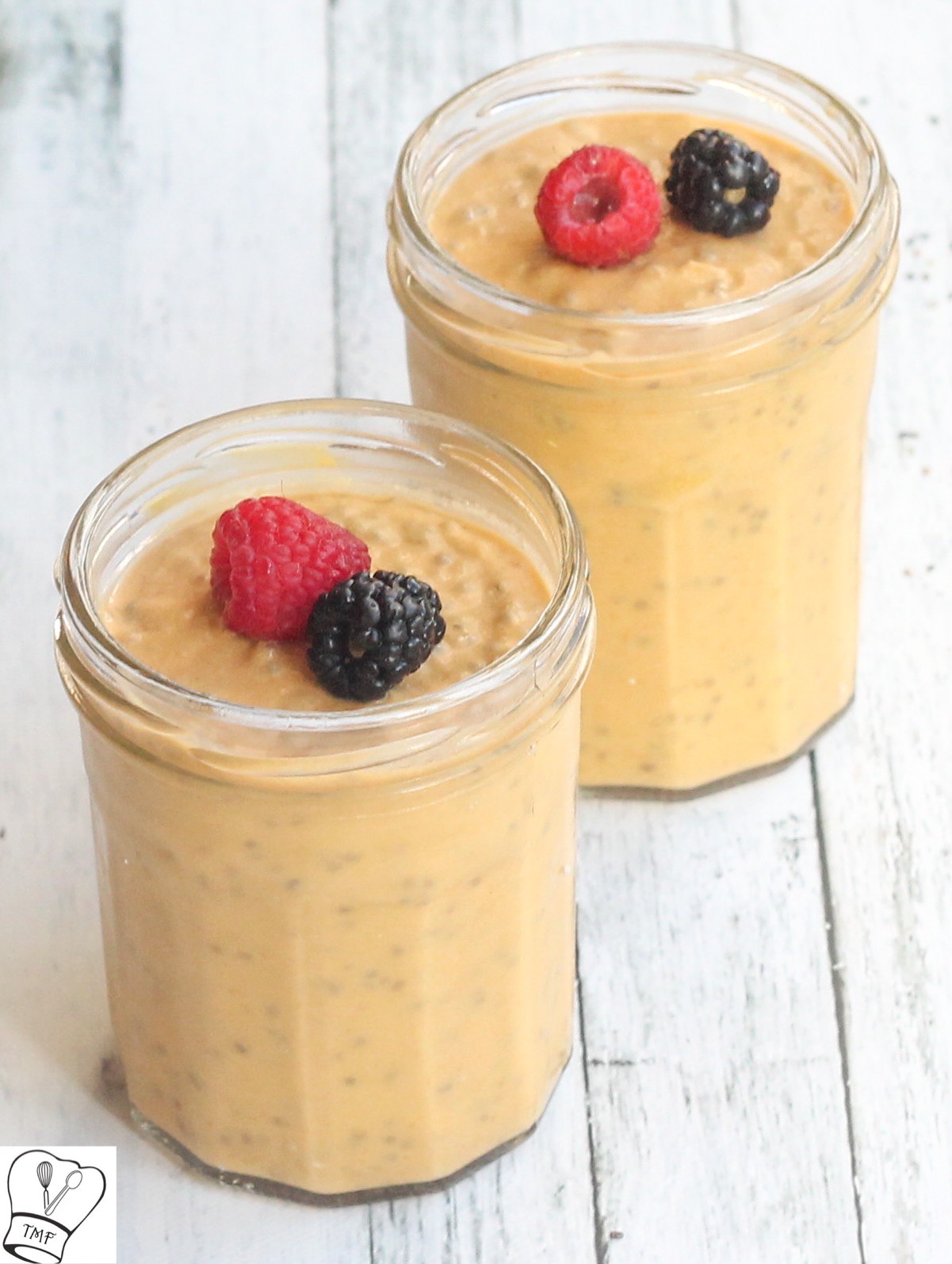 Mango chia pudding is a easy vegan make-ahead breakfast pudding. Just 3 ingredients for this healthy pudding.
This is a 2 year old pending post🤣yes Recently I was taking backup from my phone memory card and realized I have taken few videos in 2018 , 2019, but never published them. I have started being active in blogging and have been focusing on the new recipe posts, but for the next few days I am going to post all the pending backlog posts😊 Just like televisions retelecast old serials I have decided to post old pending posts🤣Sun is shining these days and it reminded mangoes so decided to post this one first
Coming back to my Mango chia pudding. My son love pudding and I have posted many pudding recipes in TMF,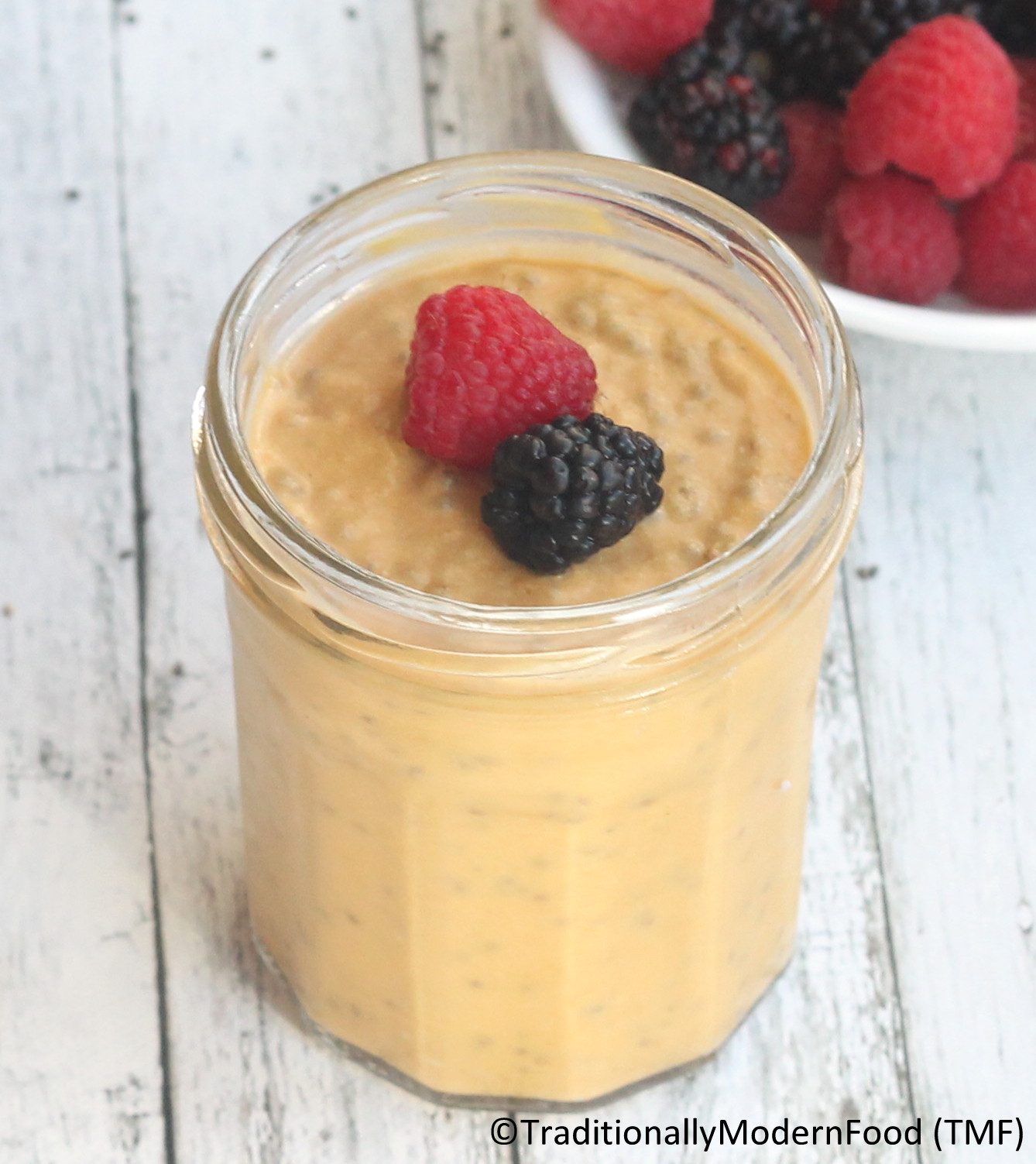 Few years ago we stayed in a hotel during our vacation and I saw Mango chia pudding in the breakfast spread. Small portion pudding jar made me full, and I realized this is one good option for breakfast. Mango chia pudding tasted good and it was nice seeing the mango purée layer and coconut milk chia layer alternatively. Loved the taste and I decided to give it a try after reaching home.
Mango chia pudding I tasted in that hotel was sweet, but I thought the whole point of me preparing chia pudding is to eat light and healthy so I thought of avoiding sugar. Luckily mangoes I used was sweet so I didn't mind missing added sugar. If you prefer a mild sweet pudding for evening or mid morning snacks use some maple syrup or powdered sugar.
Mango chia pudding
🥭 Vegan
🥭Breakfast pudding
🥭no cooking
🥭zero added sugar
Chia seeds makes me full so whenever I made Mango chia pudding for breakfast, Some healthy mid- morning snack is perfect and I never got hungry till lunch. I am not vegan but I love coconut milk. I initially started buying coconut milk for Thai recipes but now I have started using it often in my kitchen. Coconut milk gives nice texture to the Mango chia pudding and also the taste. Mango coconut pudding is one great option for vegan lovers.
Checkout other a mango based recipes in TMF,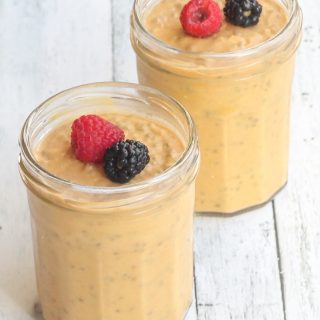 Mango Chia pudding | Mango coconut pudding
Mango chia pudding is a easy vegan make-ahead breakfast pudding. Just 3 ingredients for this healthy pudding
Print
Pin
Comment
Ingredients
Mango pulp - 1 cup + 1/3 cup

Lite Coconut milk - 1 cup

Chia seeds - 3 tbsp

Cardamom powder - 1/2 tsp
Instructions
In a mixie jar add cardamom powder and mango pulp and make purée

In a wide vessel add coconut milk, chia seeds and mango purée; mix well

Keep it overnight and enjoy next morning
Video
Notes
I didn't add any sugar. If you prefer the pudding to be sweet add maple syrup/powdered sugar
I have pureeed the entire mangoes instead few mangoes can be puréed and few can be cut into chunks and added at the top
Any seasonal fruit purée can be used instead of mangoes
I have mixed everything together , instead Coconut milk can be mixed with chia seeds and layered with mango purée
Use lite coconut milk as it blends well. If you have full fat coconut milk dilute it with water and add
Nuts can be added for extra crunch
Roasted coconut can be used for extra flavor
Refrigerate the pudding for atleast one hour
Frozen mango chunks can be used of fresh one. In that case use 1/4 cup of frozen mangoes
Regular cow's milk can be used instead of coconut milk. Add 3 to 4 tablespoon chia seeds according to your desire consistency
Ingredients:
Mango pulp - 1 cup + 1/3 cup
Lite Coconut milk - 1 cup
Chia seeds - 3 tbsp
Cardamom powder - 1/2 tsp
How to make Mango Chia pudding with step by step pictures:
In a mixie jar add cardamom powder and mango pulp and make purée
In a wide vessel add coconut milk, chia seeds and mango purée; mix well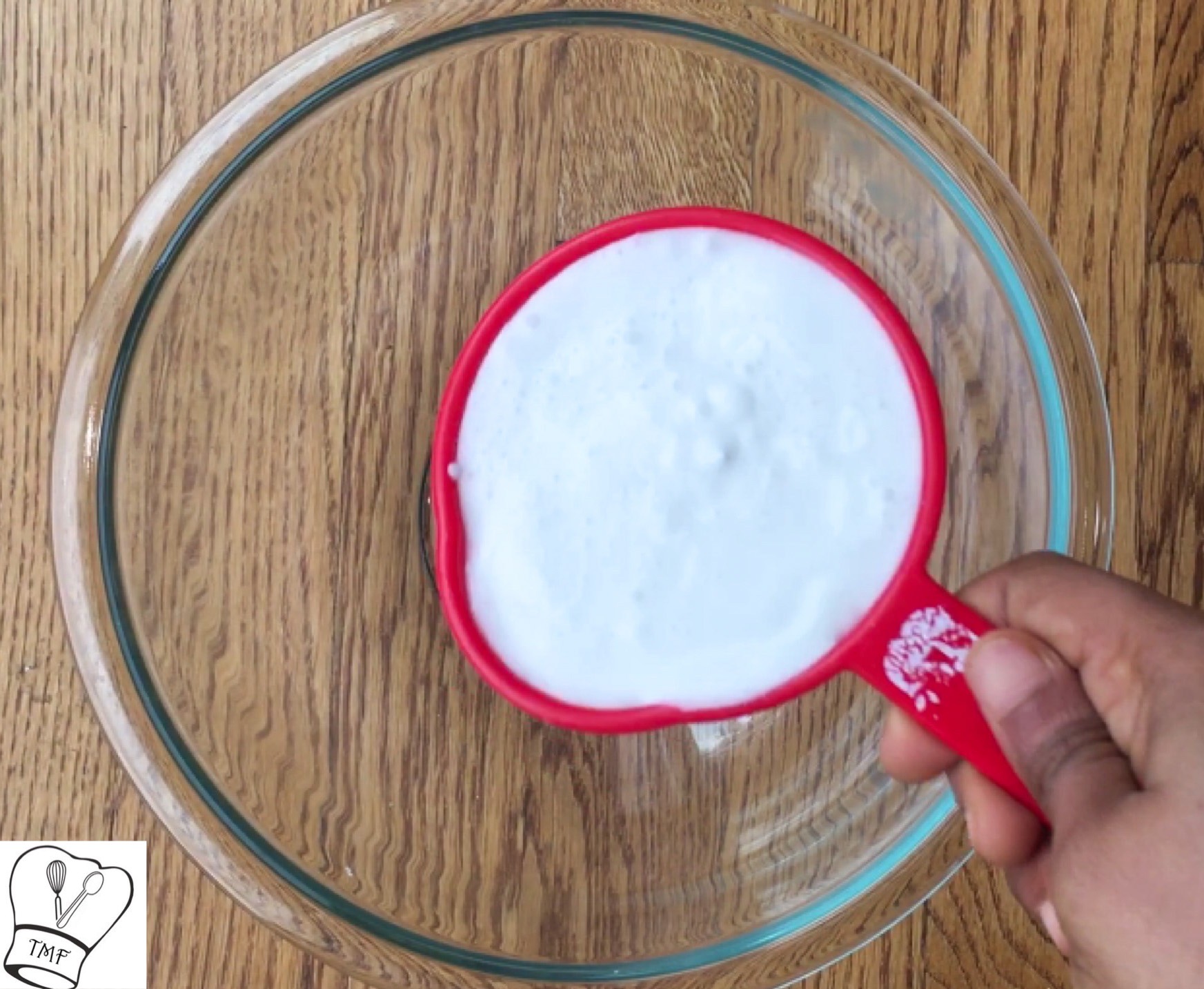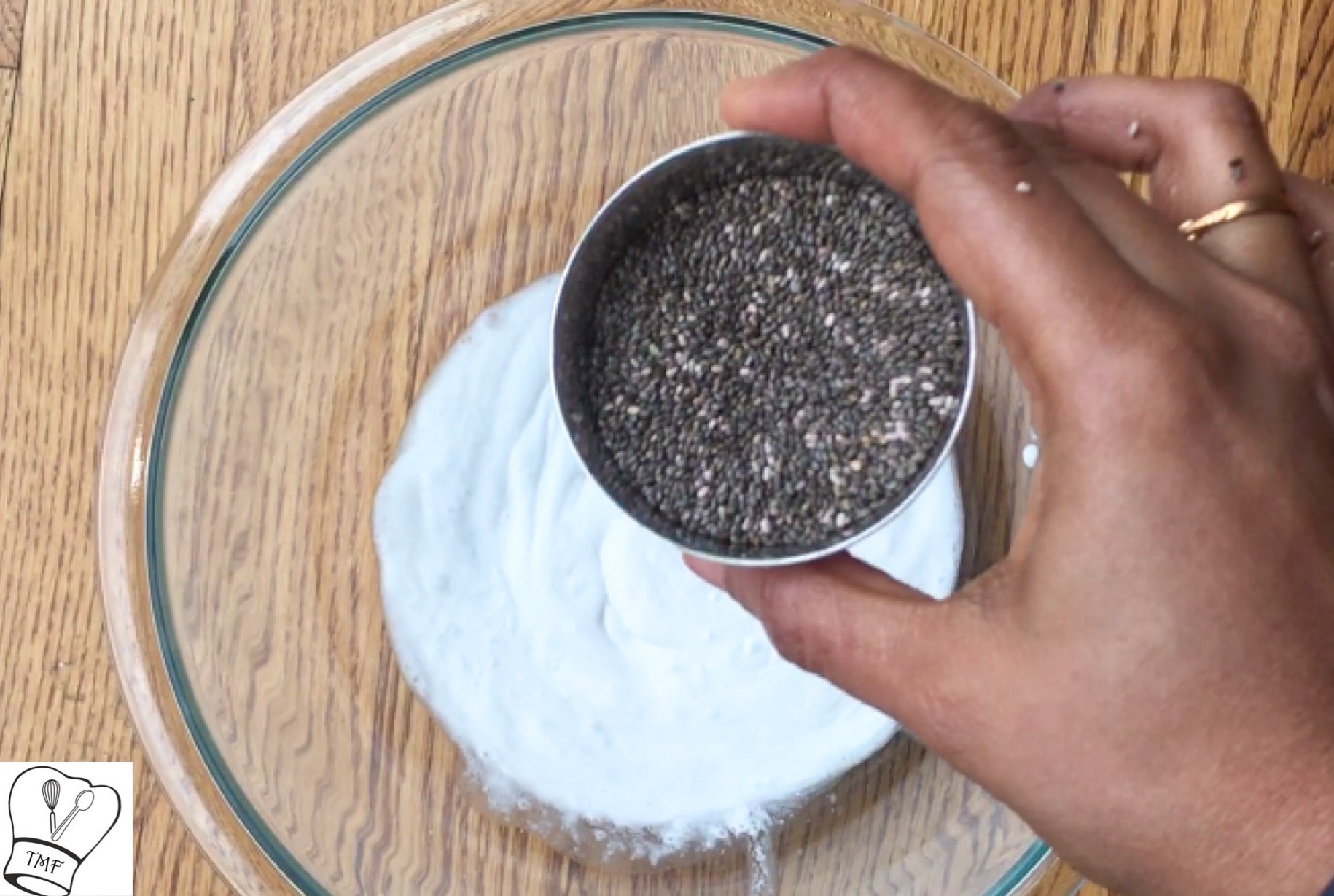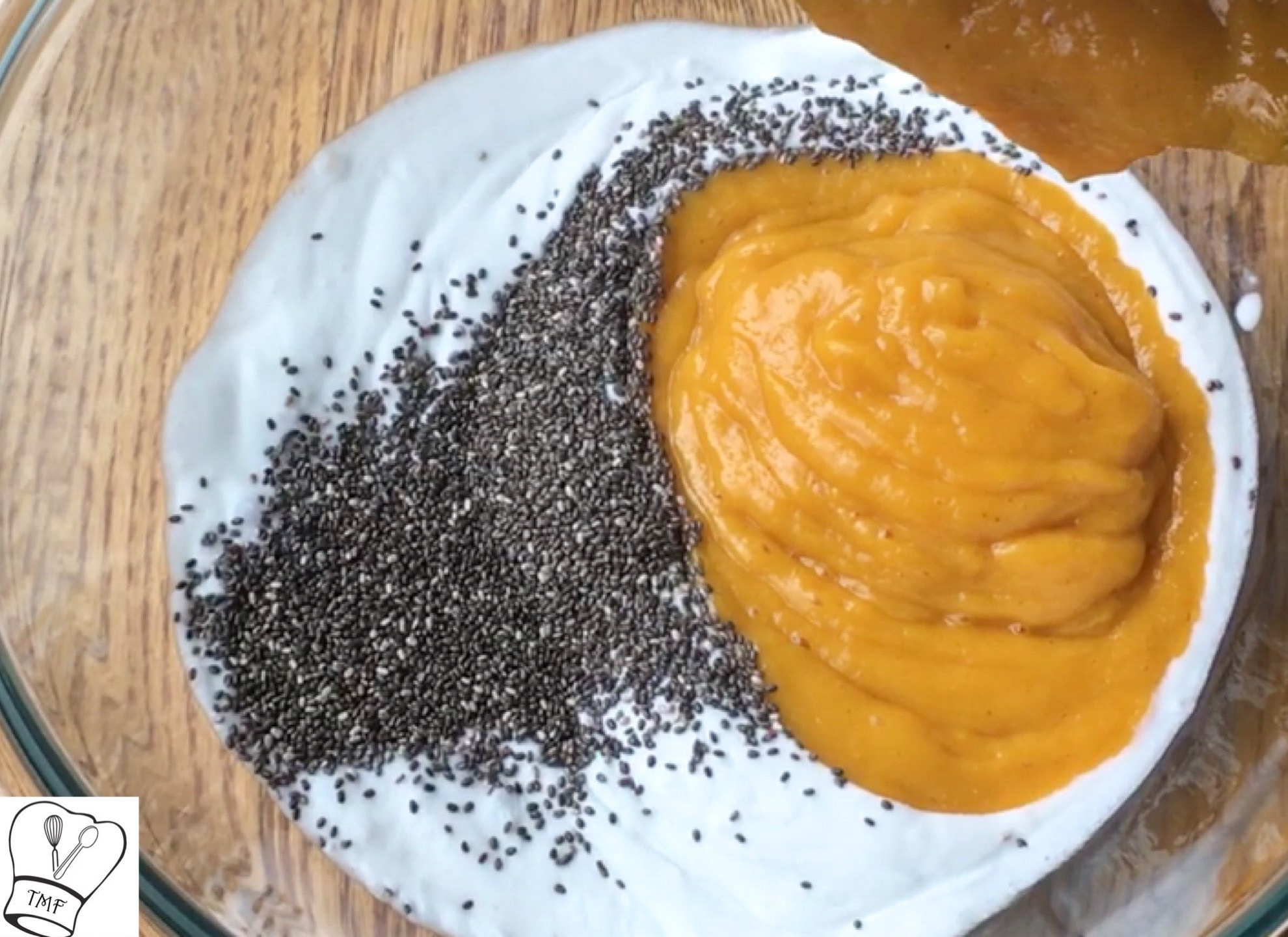 Keep it overnight and enjoy next morning