Mysore Rasam | Coconut Rasam | Rasam recipe | tomato saaru | arachuvitta Rasam
with step-by-step pictures and video recipe. Check out the
Mysore Rasam video
and If you like the video pls
SUBSCRIBE to my channel
Mysore Rasam | Coconut Rasam | Rasam recipe | tomato saaru | arachuvitta Rasam
is a traditional South Indian Rasam recipe. Freshly ground spice powder with coconut makes Tomato (thakkali) saaru so aromatic. Last week we were out on vacation and I took a small break from TMF. Vacations are always fun that too with family it was good. Random outside food made us miss home food. After returning from vacation we all wanted some comfort food. Amma prepared
rasam
,
Paruppu thogayal,
and sutta appalam.
Simple quick rasam makes any meal extra special. That day I decided Rasam is my next post. This Mysore rasam was my long-time pending post. MIL makes a tasty Mysore rasam I got so addicted to the rasam taste and learned her version of Udupi rasam. Being a big fan of coconut flavor no wonder this Mysore rasam is one of my favorites. I have seen coconut in Kalyana rasam, this is yet another delicious rasam with coconut. https://www.youtube.com/playlist?list=PL3zYDDQHDMStAA4y3sISuQIYxaDBHtHbx
The freshly roasted and ground spice gives a nice flavor to this rasam. Tomato and tamarind give the tanginess to the rasam. A little sweetener added at the end balances the flavor and makes it tasty.
Other rasam recipes in TMF
How to dry curry leaves in the microwave
Coconut-based recipe collections
Udupi Rasam | Tomato Saaru
Rasam is a traditional South Indian rice accompaniment. Coconut gives nice flavor to the Udupi rasam. Freshly ground spice paste makes Tomato (thakkali) rasam so aromatic.
Print
Pin
Comment
Ingredients
Toor Dal - 1/4 cup

Second Tamarind extract - 1 cup + 1/4 cup

Water - 2 cup

Big Tomato - 1

around 3/4 cup

Turmeric powder - 1/4 tsp

heaped

Hing - generous pinch

Coriander leaves - few

Ghee - 1/4 tsp
To grind :
coconut oil - 1/4 tsp

Coconut - 1/4 cup

Coriander seed - 2 tsp

channa dal - 1 + 1/2 tsp

Pepper - 1/4 tsp

Red chilli - 1

Cumin seed - 1/4 tsp
To temper:
Coconut oil - 1 tsp

heaped

Mustard seeds - 1/2 tsp

cumin seeds - 1/2 tsp

Red chilli - 1

Curry leaves - few
Instructions
Soak dal for 20 minutes in hot water and cook it with turmeric powder for 3 whistles

Soak tamarind in hot water and extract the liquid, save the first thick extract for some other cooking  use the second extract for rasam

In a pan on low heat add coconut oil and add Channa dal, coriander seeds, pepper, and red Chilli, roast till the dal turns golden brown

Add coconut and keep stirring cook for around 1 minute or so till the coconut starts becoming brown. Switch off and grind like a coconut powder

In a pan add ghee, tomatoes, turmeric powder, and salt

Saute the tomatoes till they turn mushy

Add second tamarind extract and water; mix well and boil

Cook at low flame for 12 - 15 minutes or till the tamarind raw goes off

When Rasam boils well , Add the cooked dal, ground coconut, coriander leaves, and jaggery; mix well

Let the rasam everything cook in low flames till the rasam is frothy

Add  hing and Switch off

In a separate pan add oil, when oil is hot the ingredients under "to temper" let it splutter. Add it to the rasam
Video
Notes
Coconut can be added while tempering and skipped while grinding
Coconut oil gives a nice flavor to the dish but you can make rasam by using vegetable oil/sunflower oil/ghee
Sugar can be used instead of jaggery
For extra flavor, Fenugreek seed can be used while grinding
Soaking dal is optional 
To retain a coarse coconut texture I have ground the mixture without adding water, you can also grind with little water
Adjust the spice according to your taste
Ingredients:
Toor Dal - 1/4 cup
Second Tamarind extract - 1 cup + 1/4 cup
Water - 2 cup
Big Tomato - 1 (around 3/4 cup)
Turmeric powder - 1/4 tsp, heaped
Hing - generous pinch
Coriander leaves - few
Ghee - 1/4 tsp
To grind :
coconut oil - 1/4 tsp
Coconut - 1/4 cup
Coriander seed - 2 tsp
channa dal - 1 + 1/2 tsp
Pepper - 1/4 tsp
Red chilli - 1
Cumin seed - 1/4 tsp
To temper:
Coconut oil - 1 tsp, heaped
Mustard seeds - 1/2 tsp
cumin seeds - 1/2 tsp
Red chilli - 1
Curry leaves - few
How to make Mysore rasam with step-by-step pictures:
Soak dal for 20 minutes in hot water and cook it with turmeric powder for 3 whistles
Soak tamarind in hot water and extract the liquid, save the first thick extract for some other cooking use the second extract for rasam
In a pan on low heat add coconut oil and add Channa dal, coriander seeds, pepper, and red Chilli, roast till the dal turns golden brown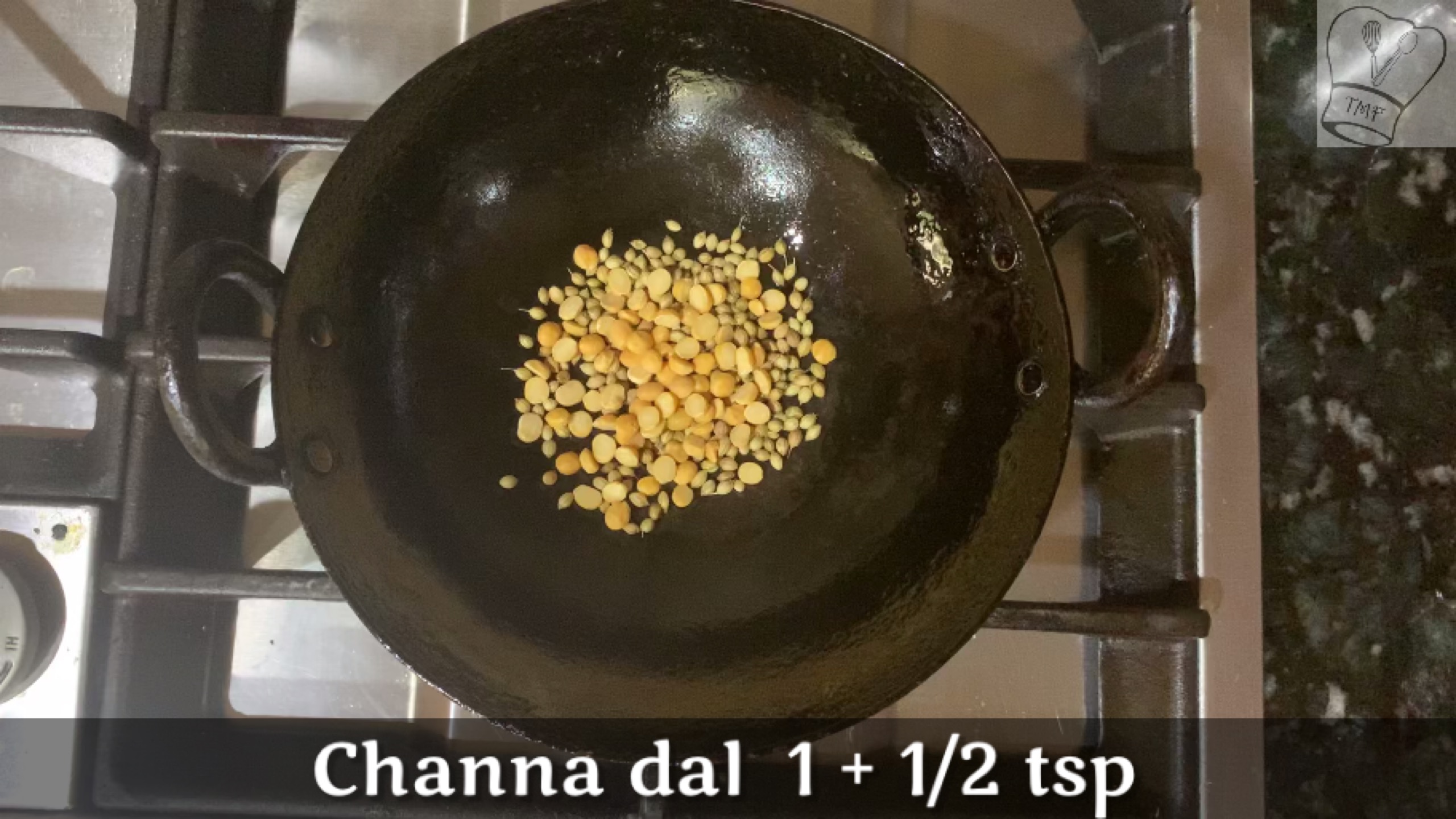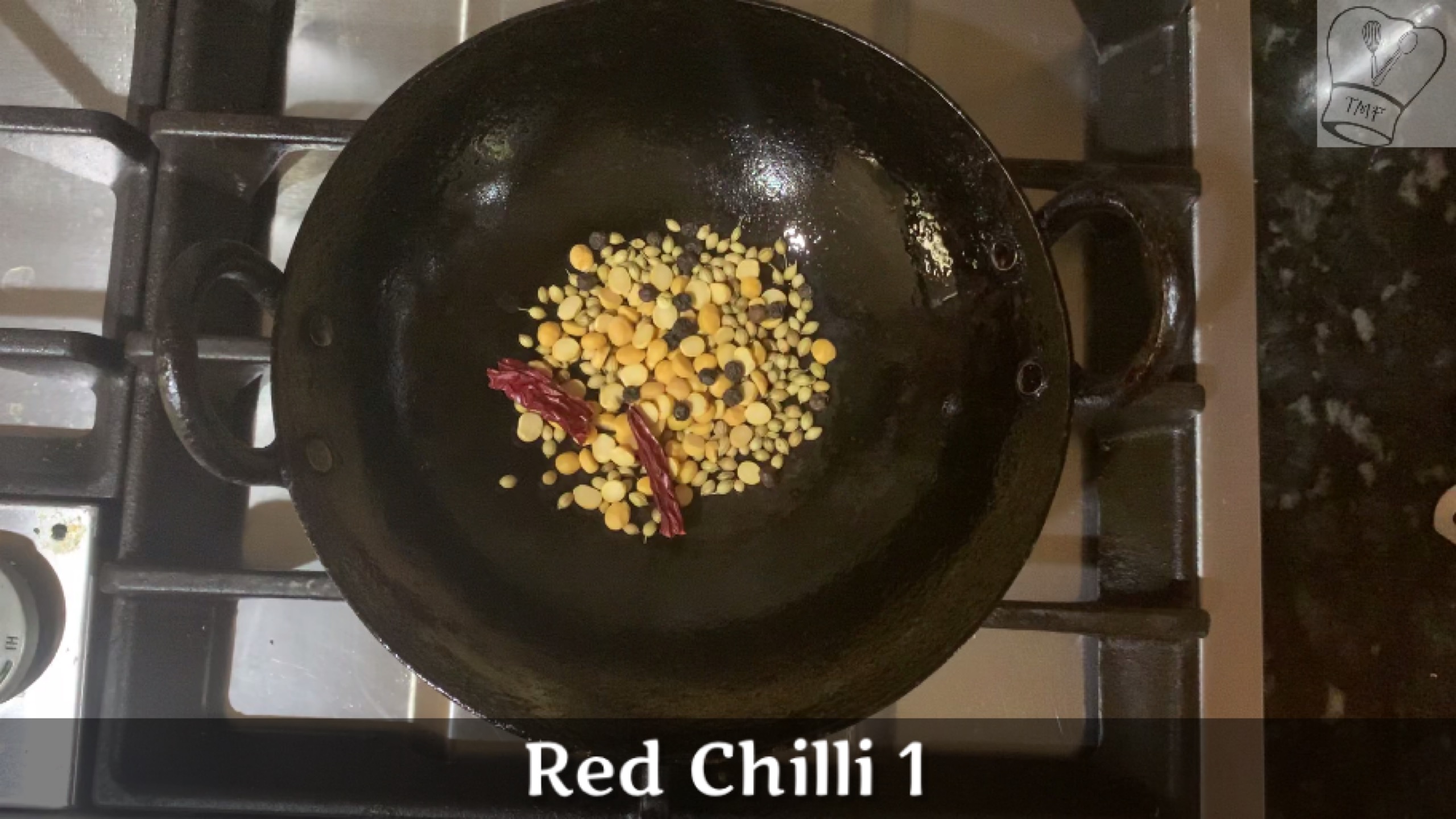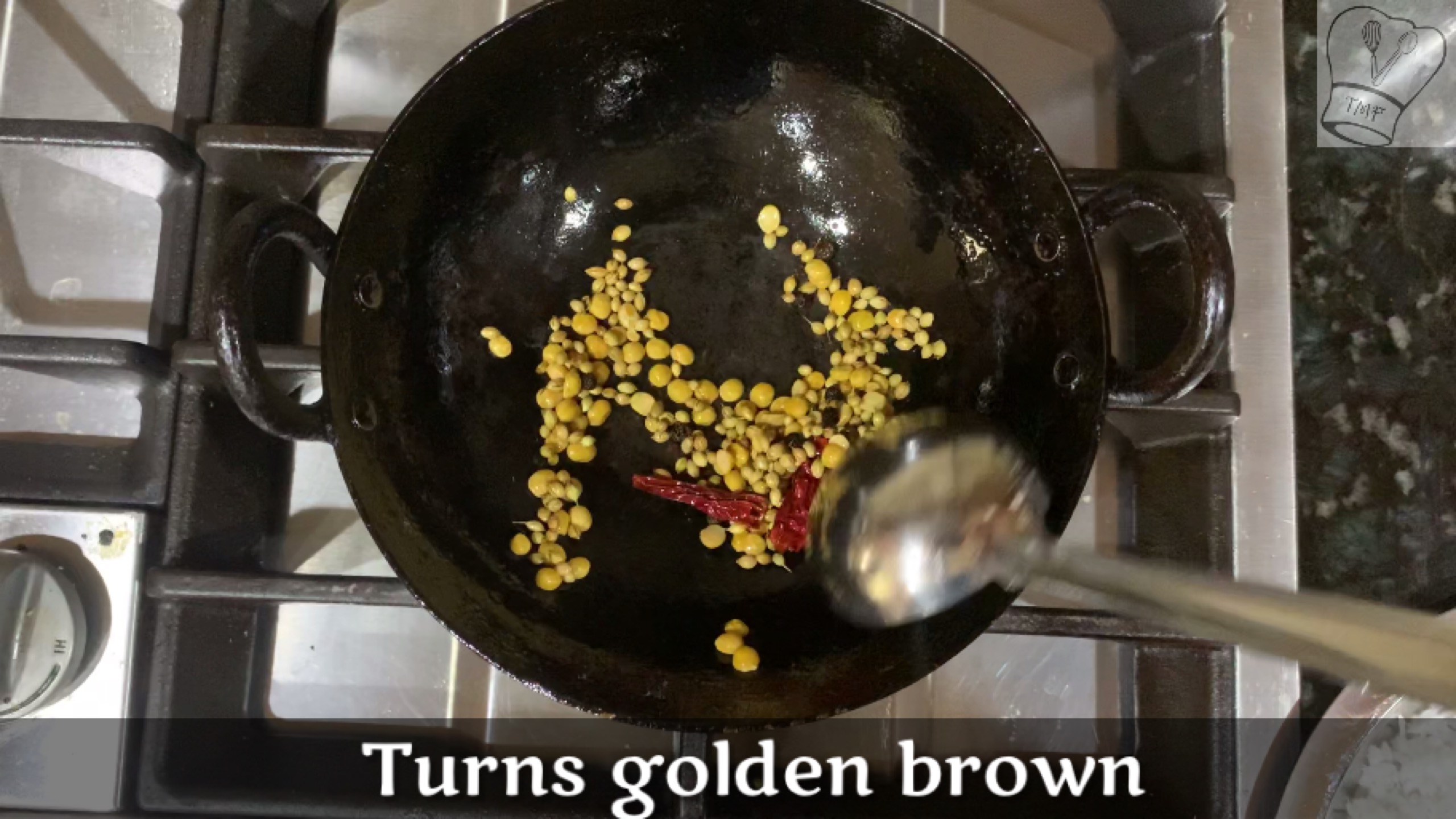 Add coconut and keep stirring cook for around 1 minute or so till the coconut starts becoming brown. Switch off and grind like a coconut powder
In a pan add ghee, tomatoes, turmeric powder, and salt
Saute the tomatoes till they turn mushy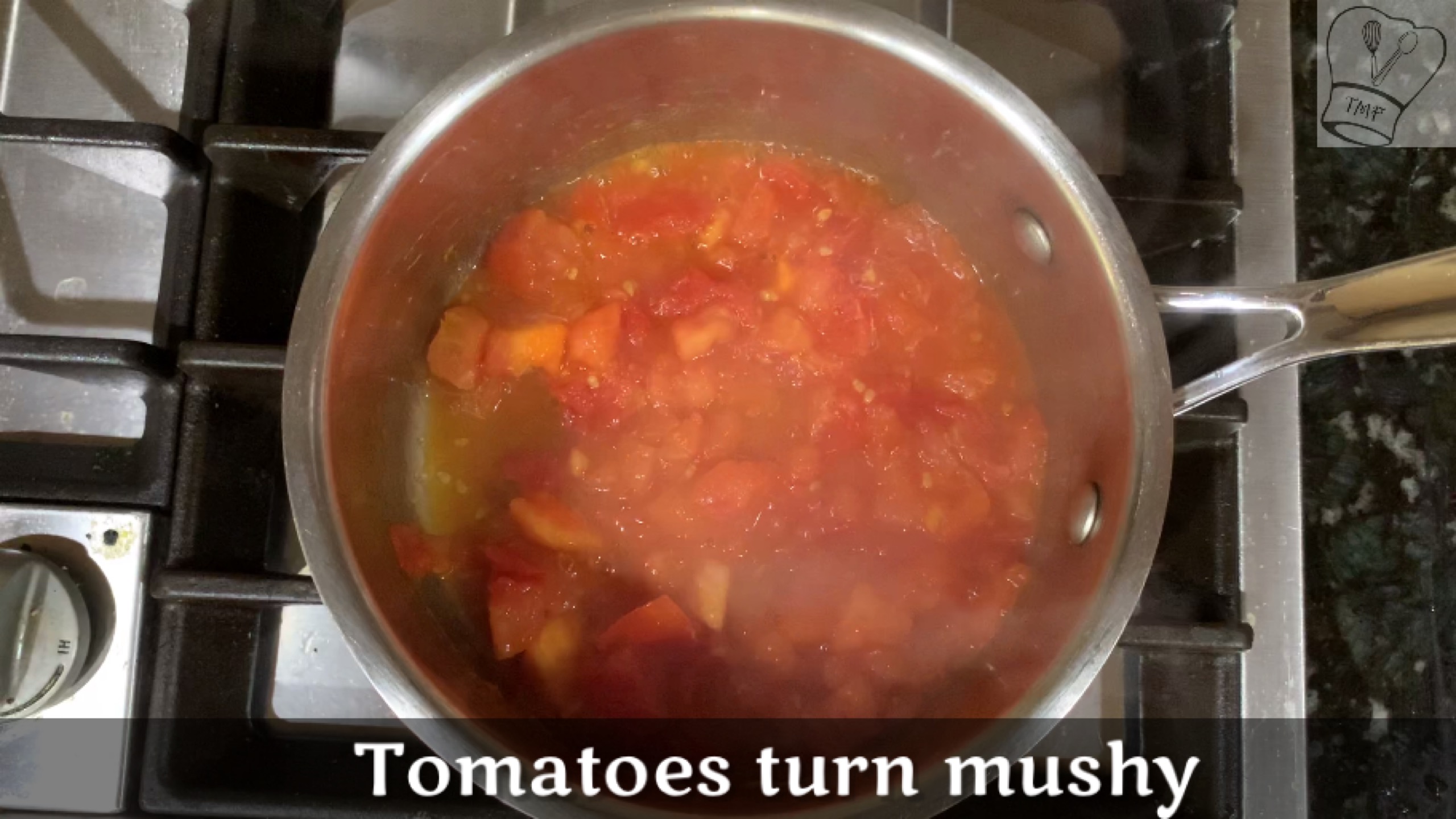 Add second tamarind extract and water; mix well and boil
Cook at low flame for 12 - 15 minutes or till the tamarind raw goes off
When Rasam boils well add the cooked dal, ground coconut, coriander leaves, and jaggery; mix well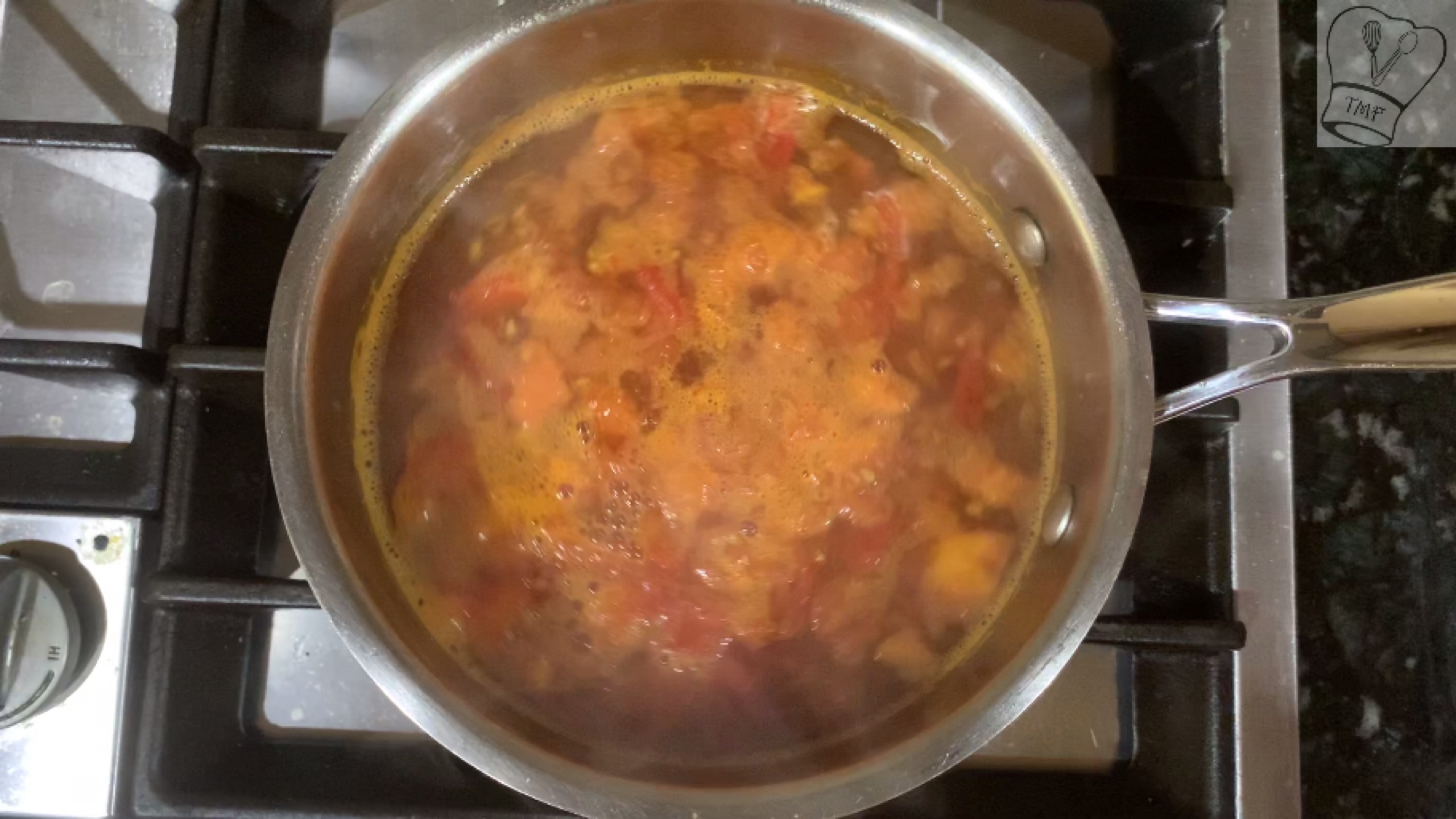 Let the rasam everything cook in low flames till the rasam is frothy
In a separate pan add oil, when oil is hot the ingredients under "to temper" let it splutter. Add it to the rasam