Paan coconut Ladoo | Paan laddu | paan ladoo with gulkand | meetha paan ladoo | Betel leaf laddu | Diwali party recipe | Diwali get together sweets with step by step pictures and video recipe. Check out the paan gulkand laddu. If you like the video pls SUBSCRIBE to my channel
Meeta pan ladoo
Meetha paan is a popular South Asian digestive treat made with betel leaves, nuts, and various sweet ingredients like fennel seeds, coconut, and sweetened syrups. It's known for its unique blend of flavors and is often consumed after meals. Flavorful laddu with meetha taste is so addictive.
Betel leaves for laddu
I only get dark green betel leaves here in USA. Hence I always use them. For 1/2 cup of condensed milk, we need around 4 betel leaves but the flavor might drastically vary so always add in batches.
Condensed milk - tips
Always use room-temperature condensed milk as it helps with easy binding.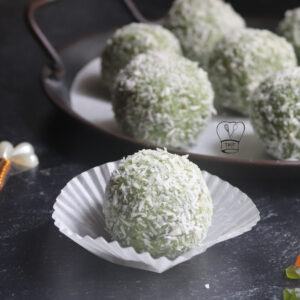 shredded coconut
I used finely shredded coconut. Avoid fresh or frozen coconut. If you have bought big desiccated coconut, pulse it once. You can use coconut powder too.
Filling suggestions
Any meeta paan stuffing works best. I have used tutti frutti and gulkand. You can use fennel seed, dates, or any other flavors of choice.
Is it a firm coconut paan laddu
No, it is soft and melt-in-mouth North Indian-style laddu. If you prefer firm ladoo use coconut powder.
Can I consume the laddu immediately?
Rest the lady at least for 20 minutes then consume
Shelf Life of laddu
Stays good for around 1 week. Since we added condensed milk better to finish soon.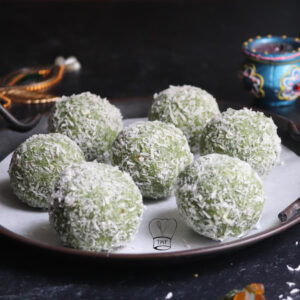 Ingredients
4 betel leaves
1/2 cup condensed milk
1 teaspoon ghee
1 cup + 2 tablespoon + 1/2 tablespoon shredded coconut
Stuffing
3 tablespoon tutti frutti
2 tablespoon gulkand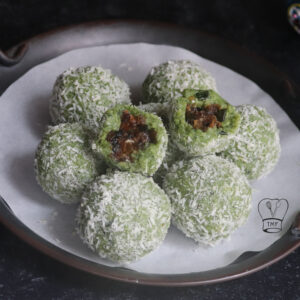 How to make paan coconut ladoo with step-by-step pictures
Preparation
grind betel leaves and condensed milk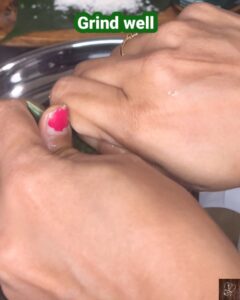 Keep shredded coconut ready
Mix tutti frutti and gulkand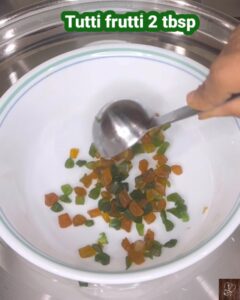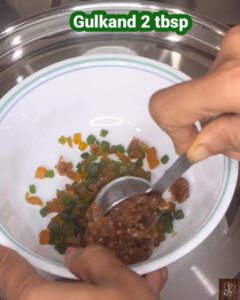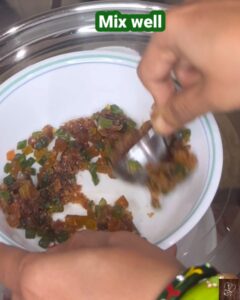 Paan gulkand laddu
Add ghee and turn on the stove on a low flame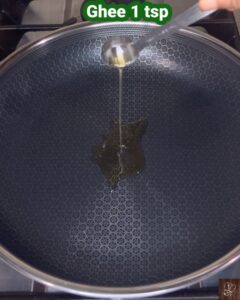 Furthermore, add coconut and saute for a minute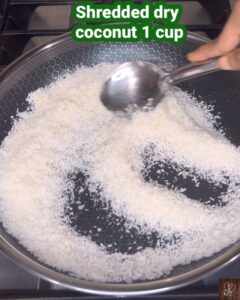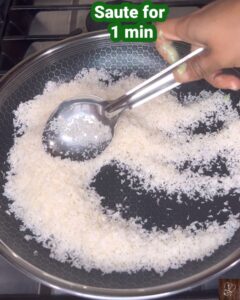 Add the ground paste and mix well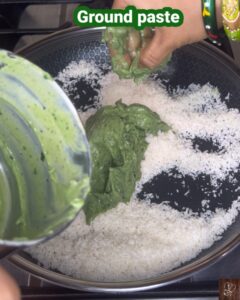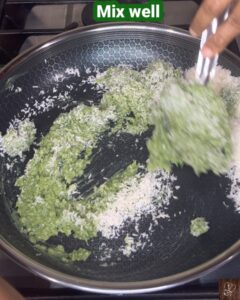 Cook till it turns nonsticky and leaves the pan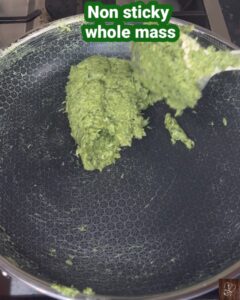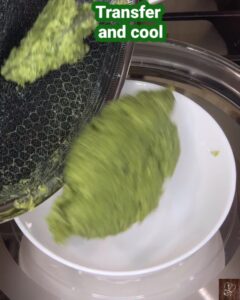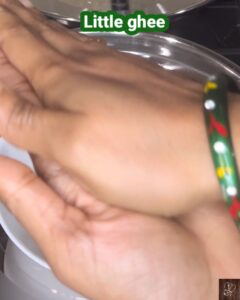 Take a portion, roll, and flatten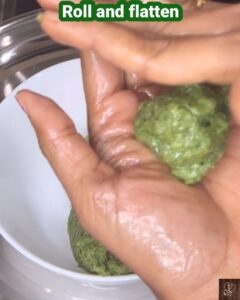 Add the stuffing, seal, and roll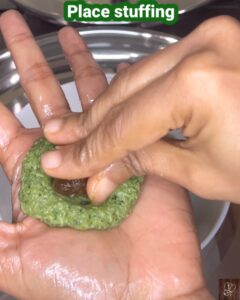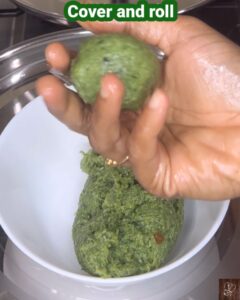 Coat the shredded coconut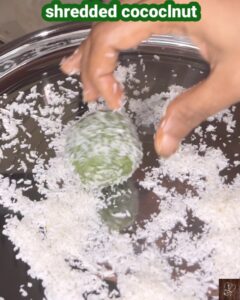 Repeat and rest for at least 15 minutes
Ingredients
4

betel leaves

1/2

cup

condensed milk

1

teaspoon

ghee

1

cup

+ 2 tablespoon + 1/2 tablespoon shredded coconut
Stuffing
3

tablespoon

tutti frutti

2

tablespoon

gulkand
Instructions
Preparation
grind betel leaves and condensed milk

Keep shredded coconut ready

Mix tutti frutti and gulkand
Paan gulkand laddu
Add ghee and turn on stove on a low flame

Furthermore, add coconut and saute for a minute

Turn off the stove

Add the ground paste and mix well

Cook till it turns nonsticky and leaves the pan

Transfer and cool

Grease hands with ghee

Take a portion, roll, and flatten

Add the stuffing, seal, and roll

Coat the shredded coconut

Repeat and rest for at least 15 minutes
Video