Karuveppilai Thokku | curry leaves thokku | Karuveppila thokku | south Indian curry leaves recipe | curry leaves pickle | kariveppilai oorugai | instant kariveppila thokku | curry leavea achaar | easy pickle recipe | kariveppilai urugai with step-by-step pictures and video recipe. Check out the kariveppilai oorugai and If you like the video pls SUBSCRIBE to my channel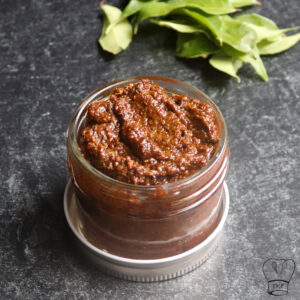 curry leaves thokku
Curry leaf thokku, also known as kariveppilai | karuveppilai thokku, is aromatic south Indian condiment that is a staple in South Indian cuisine. Made with fresh curry leaves, tamarind, and a blend of aromatic spices, kariveppila thokku is bursting with flavor and is sure to satisfy your taste buds. Not only is it delicious, but it is also a great source of antioxidants, vitamins, and minerals that offer several health benefits.
Can I use dry curry leaves?
Fresh curry leaves give the best flavor. If you are using dried curry leaves curry powder flavor might slightly vary
Can I skip onion
Yes onion is optional you can skip it. I like the small onion flavor also it is good for health hence I prefer using it
can I add GARLIC
Yes you can saute garlic with onion or use it after tempering.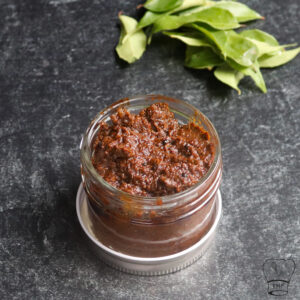 WHY KASHMIRI CHILLI POWDER FOR THE SOUTH INDIAN PICKLE VARIETY?
Kashmiri chilli powder is not as spicy as regular chilli powder. Adjust the chilli powder according to your taste.
Tamarind paste
You can use homemade or store-bought tamarind paste instead of tamarind
CAN I REDUCE OIL?
For the best pickle taste, I would recommend the quantity of oil mentioned in the post. you can reduce the oil but the curry leaves pickle taste might vary accordingly.
SHELF LIFE OF karuveppilai oorugai?
It stays good for one month. Cool completely then store in an airtight container. always use a clean dry spoon. for longer shelf life increase oil
Variations for karuveppilai thokku
Saute curry leaves for longer shelf life
Increase chilli instead of chilli powder
add the garlic
increase sesame oil for longer shelf life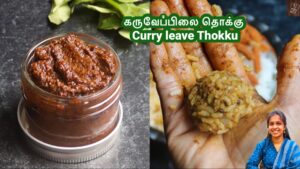 Ingredients
To roast and grind
25 grams of curry leaves
15 grams tamarind
1/2 teaspoon turmeric powder
1/2 teaspoon mustard seeds
8 red chilli
1/2 teaspoon fenugreek seeds
5 small onions
1 teaspoon sesame seeds
1/2 tablespoon coriander seeds
1 teaspoon rock salt
1/2 teaspoon sesame oil
To temper
1/4 cup sesame oil
1/2 teaspoon mustard seeds
asafoetida
1/2 tablespoon Kashmiri chilli powder
curry leaves Thokku
1/2 teaspoon jaggery
water around 1/2 cup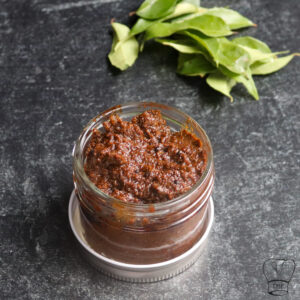 how to make karuveppila thokku with step-by-step pictures
Roast and grind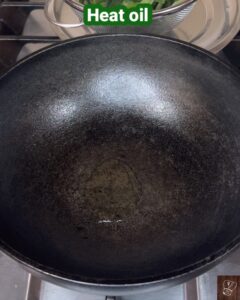 Furthermore add mustard seeds, fenugreek seeds, coriander seeds, sesame seeds, and red chilli; roast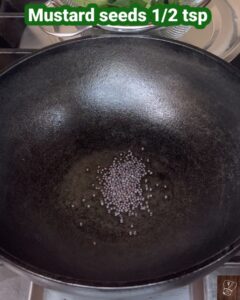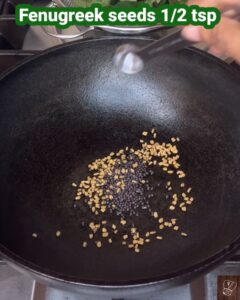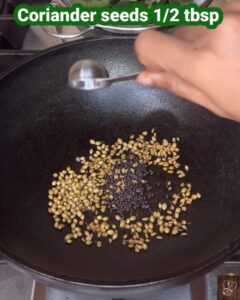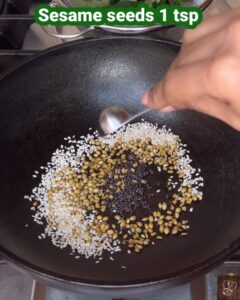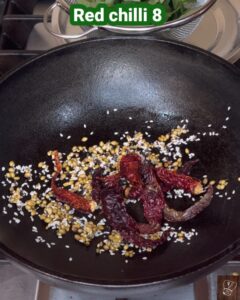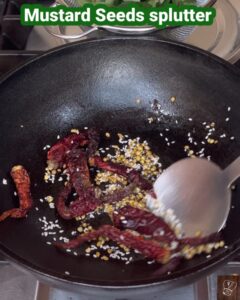 Add onion and saute for 30 seconds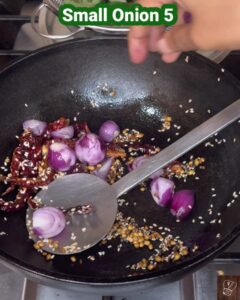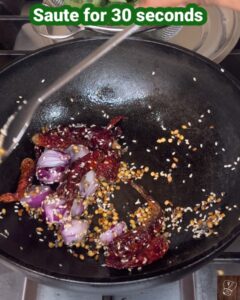 Furthermore, add curry leaves and tamarind; mix well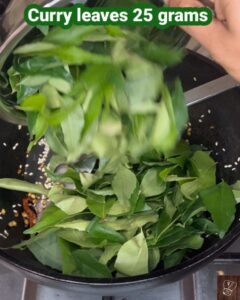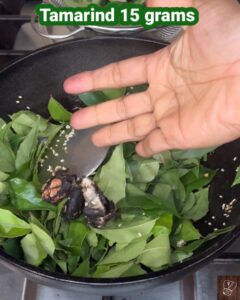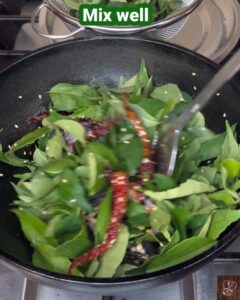 add turmeric powder; mix well and cool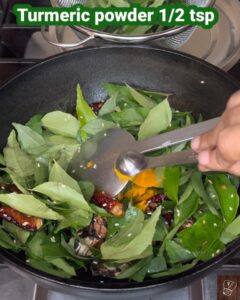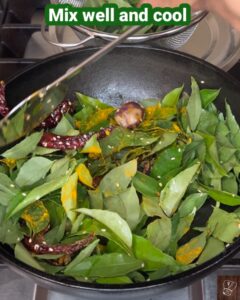 Transfer to the mixie jar and grind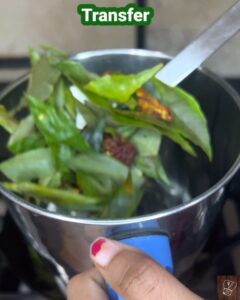 add salt and water; grind again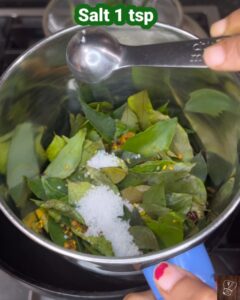 Kariveppila thokku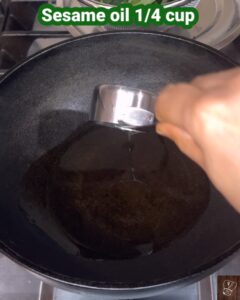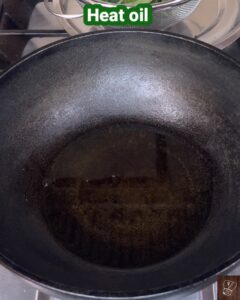 furthermore, add mustard seeds and splutter
add asafoetida and Kashmiri chilli powder; mix well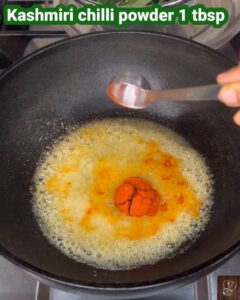 add ground mixture; quick mix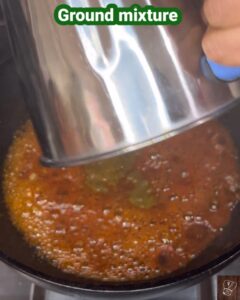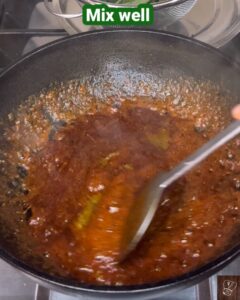 furthermore add water, jaggery and pepper powder; cook till oil oozes out and turns into thokku consistency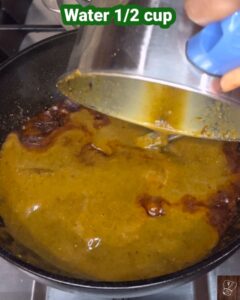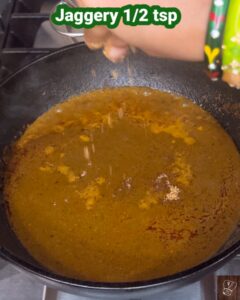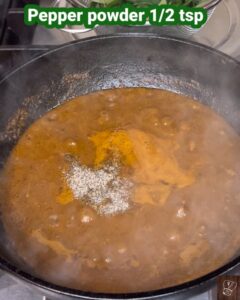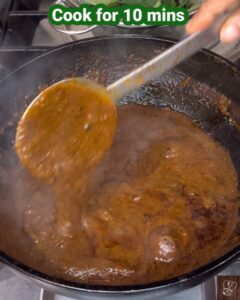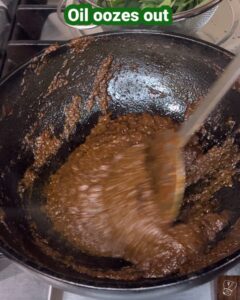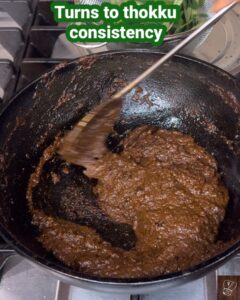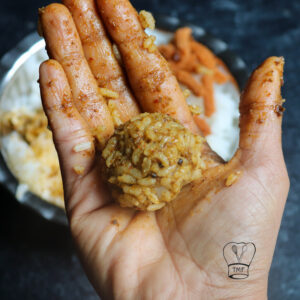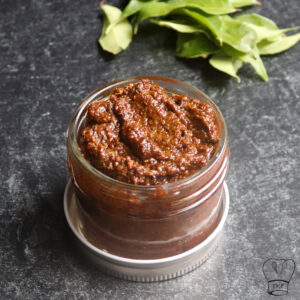 Ingredients
To roast and grind
25

grams

curry leaves

15

grams

tamarind

1/2

teaspoon

turmeric powder

1/2

teaspoon

mustard seeds

8

red chilli

1/2

teaspoon

fenugreek seeds

5

small onions

1

teaspoon

sesame seeds

1/2

tablespoon

coriander seeds

1

teaspoon

rock salt

1/2

teaspoon

sesame oil
To temper
1/4

cup

sesame oil

1/2

teaspoon

mustard seeds

asafoetida

1/2

tablespoon

kashmiri chilli powder
curry leaves Thokku
1/2

teaspoon

jaggery

water around 1/2 cup
Instructions
Roast and grind
Add sesame oil and heat

Furthermore add mustard seeds, fenugreek seeds, coriander seeds, sesame seeds and red chilli; roast

Add onion and saute for 30 seconds

Furthermore add curry leaves and tamarind; mix well

add turmeric powder; mix well and cool

Transfer to the mixie jar and grind

add water and grind again
Kariveppila thokku
Add oil and heat

furthermore add mustard seeds and splutter

add asafoetida and kashmiri chilli powder; mix well

add ground mixture; quick mix

furthermore add water, jaggery and cook till oil oozes out and turns into thokku consistency
Video