Pacharisi idli | Pacharisi idli recipe | How to make Idli batter with Sona masoori raw rice | Raw rice Idli | idli recipe | south Indian breakfast recipe | tiffin item | Naivedyam recipes | steamed Indian cake | soft idli with mixie batter | Varalakshmi Nombu Naivedyam recipes| Vinayagar Chathurthi Naivedyam recipes | soft and spongy idli in mixie | vrat recipes | poojai recipe with step by step pictures and video recipe. Check out the Pacharisi idli recipe. If you like the video pls SUBSCRIBE to my channel.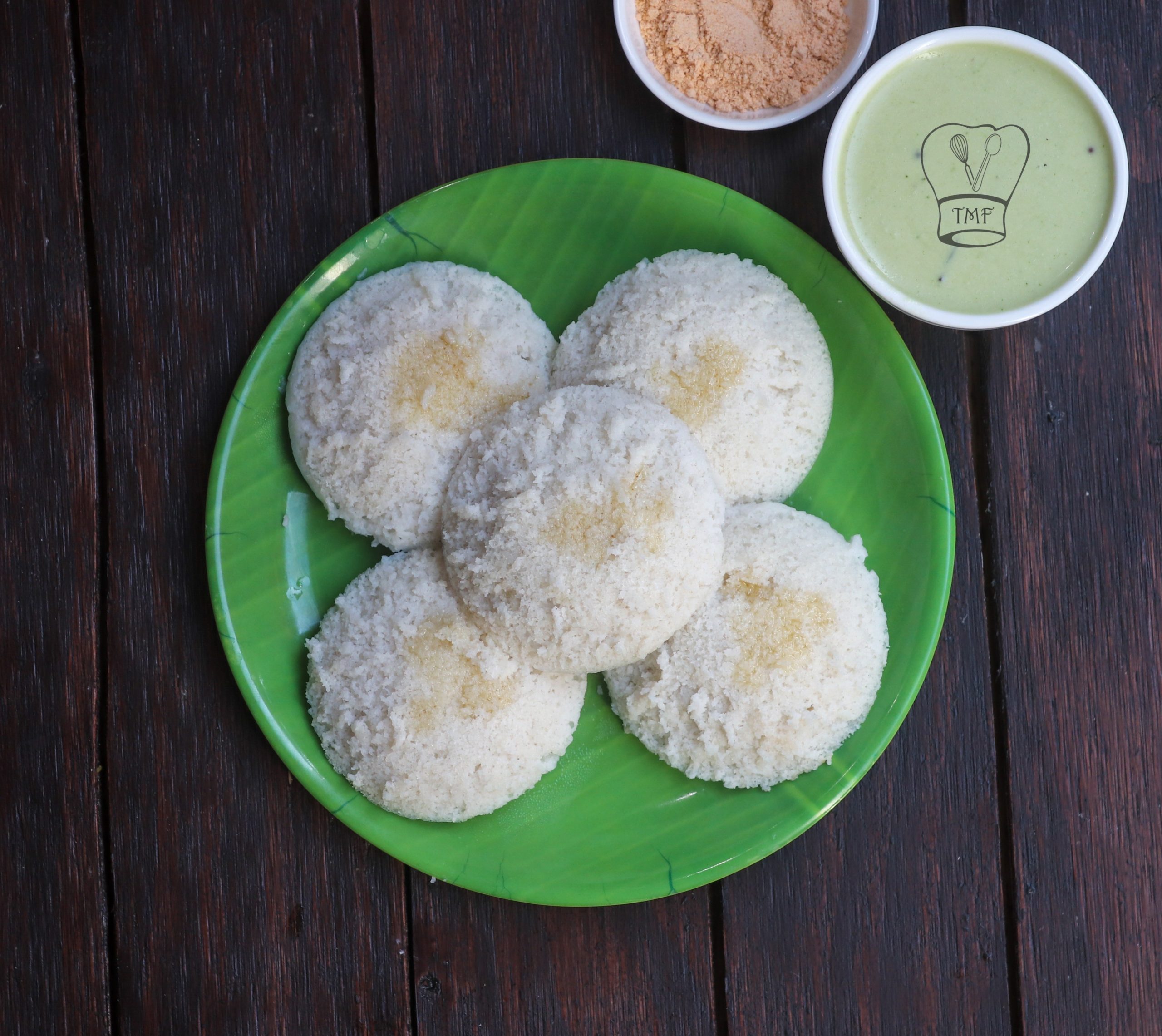 Pacharisi Idli | Raw Rice Idli recipe
Pacharisi Idli is one of the Naivedyam | neivedyam recipes traditionally preparing during Indian festivals like Varalakshmi Nombu and Vinayagar Chathurthi. Raw rice idly is an important festival recipe of Tamil Nadu (Tamil brahmin) and Andhra Pradesh. Raw rice (or Sona masoori rice) along with whole urad dal is apt for pandigai. The detailed recipe with tips & tricks to make perfect Idli batter in Mixie makes it a great beginner-friendly recipe. Soft and sponge pacharisi idli is also a great healthy breakfast option.
What is Pacharisi Idli for Poojai days?
Pacharisi is Raw rice. Traditionally south Indian idli variety is prepared with idli rice | idli rava. On festival days (Pandigai naal) we avoid using parboiled rice. Hence pacharisi is used for Idli. You can use sona masoori rice or raw rice for festival idli. As it results in dense idli we need to alter the urad dal proportion while making Raw rice Idli. For the same reason, we use raw rice for Maavilaku.
Should I soak all the ingredients together for Pacha arisi idli?
No, is optional as the quantity is less I prefer doing it this way. Alternatively, you can soak rice and urad dal separately and prepare raw rice idli.
How to make soft idli with mixie grinding?
Always use ice-cold water for mixie grinding, it will avoid the mixie from turning hot. After dal and rice are well soaked I generally refrigerate them which helps for easy grinding. Avoid refrigerating before rice/ dal is soaked. Also after the batter is ground, mix well with hands for a minute to help the aeration.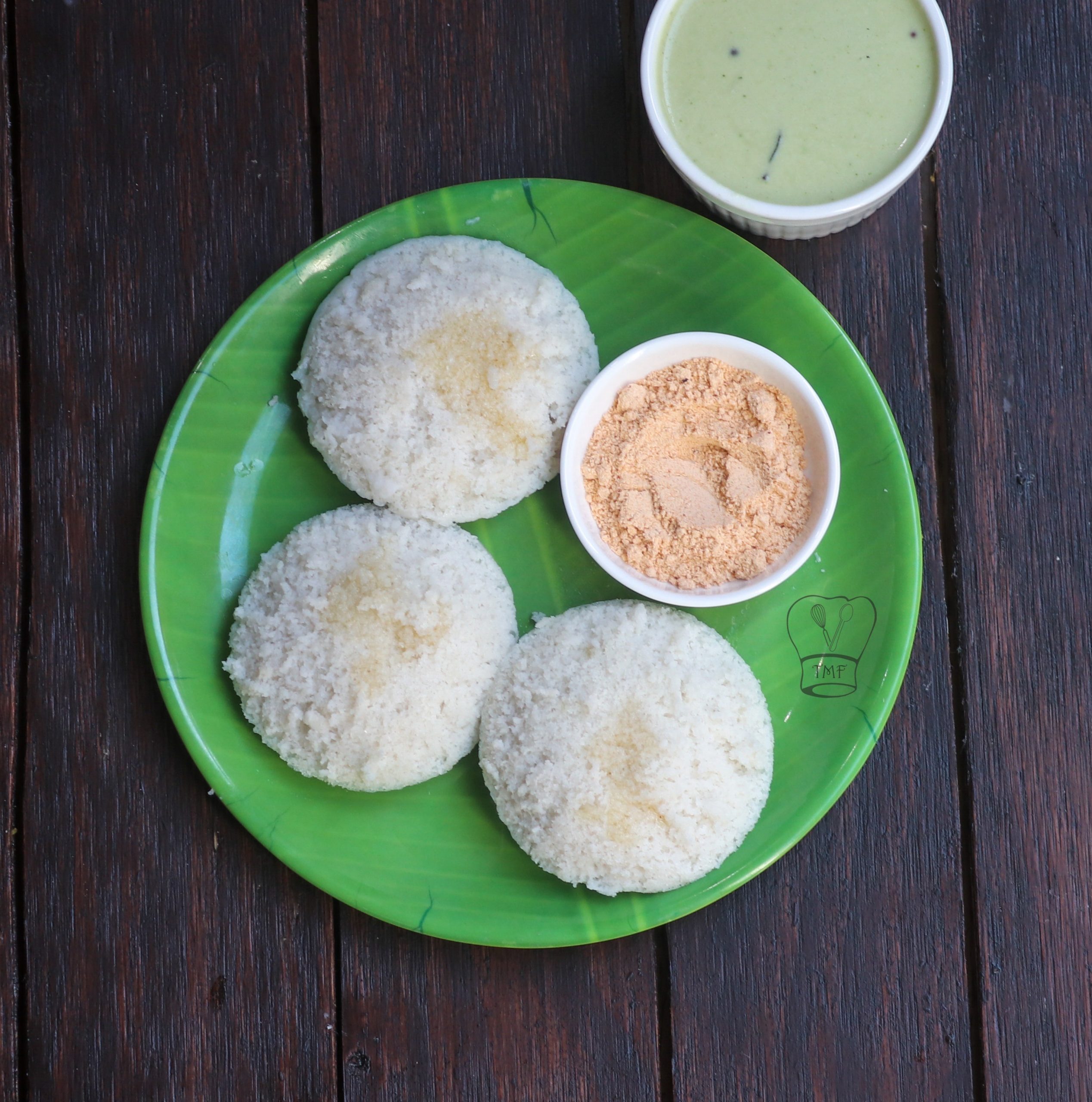 Can I use split urad dal for the Idli recipe?
No, always use whole urad dal for all idli recipes. Whole urad dal yield a soft and spongy idli recipe.
Should I ferment the batter?
Yes, always ferment then prepare idli/ dosai. Avoid making idli after grinding
How much water should I use for soaking?
I have used 1 + 1/2 cup of water for 1 cup of rice and 1/2 cup of urad dal. Quantity may vary slightly according to the dal and rice you use.
Will 2:1 yield a soft Pachai arisi idli?
Based on the ulundhu I used this proportion works best. If your urad dal is not good quality increase the urad dal for spongy idli.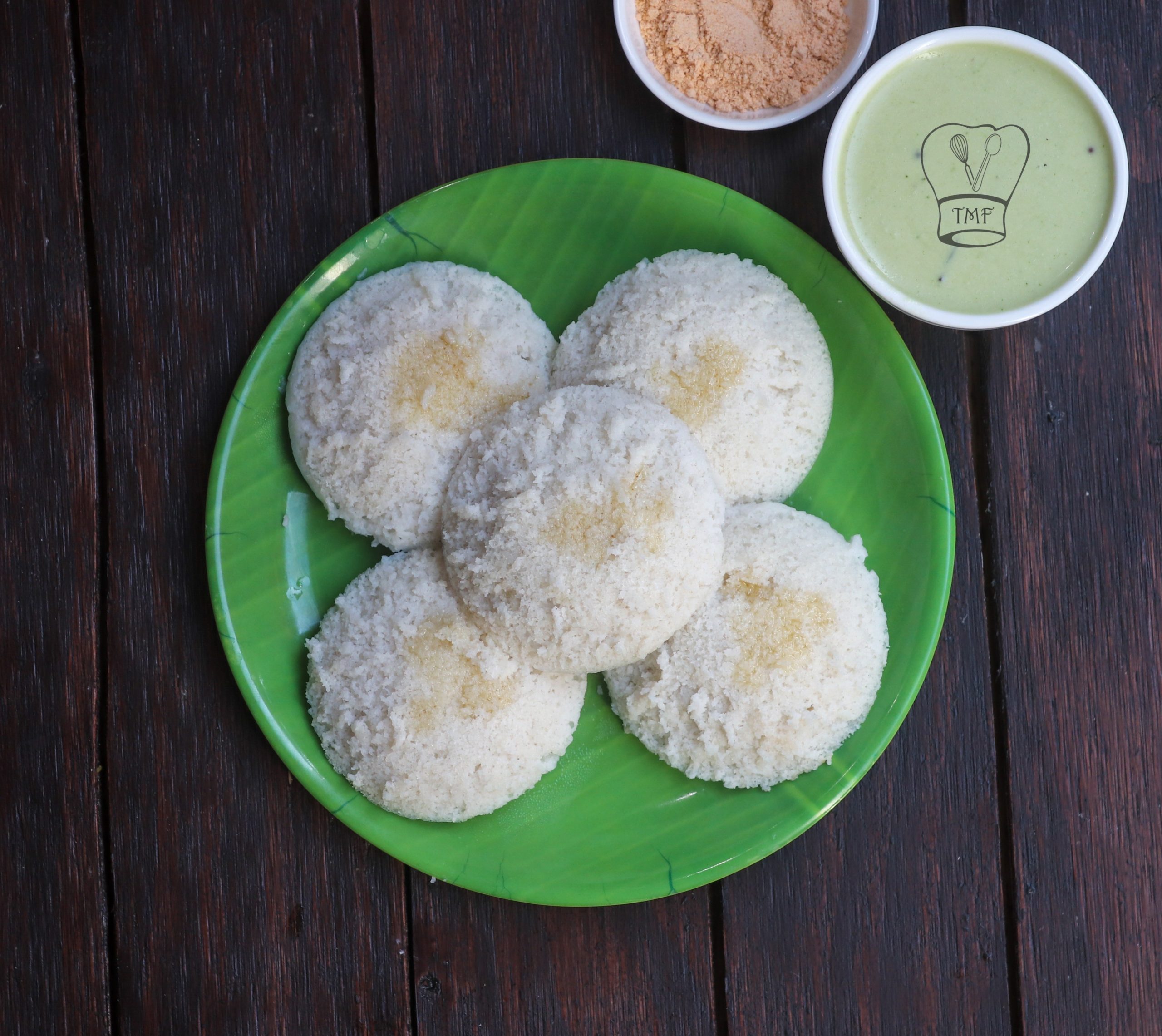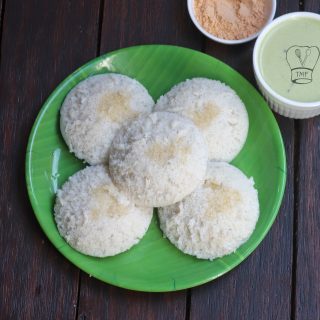 Ingredients
1

cup

Raw rice | Sona masoori rice

1/2

cup

urad dal | ulundhu

1

tablespoon

flattened rice | Aval | poha

1/4

teaspoon

fenugreek seeds

1

+1/2 cup water

1

teaspoon

kosher salt

Sesame oil to grease
Instructions
How to make pacharisi Idli
Firstly In a wide vessel add raw rice, urad dal, flattened rice, and fenugreek seeds and wash well

Add water and soak for 5 hours

After the dal and rice are well soaked, refrigerate it for half an hour

Transfer everything into the mixie jar and grind in regular intervals into a slightly coarse batter

Furthermore, add salt and grind once

Transfer the ground batter into a vessel and mix well with your hands

Ferment the batter overnight turning on the oven light or in the instant pot

The next day morning take out the batter and mix well

Add water to the idli steamer

Furthermore, add sesame oil to the idli mold and grease

Fill the idli mold with the batter and place it on the idli steamer

Cover and steam cook for 10 minutes or until the idli are cooked in low-medium flame

Turn off the stove and let it cool

Sprinkle little water and grease a spoon with little water and unmold the idli

Drizzle ghee and Offer it Amman. serve with Sambar, Chutney, and Idli podi
How to make Pacharisi dosai
Add water to make it dosai batter consistency

Heat the griddle and add a little batter

Spread and drizzle ghee. Cook both sides and serve immediately
Video
Notes
Back in India, we keep the batter outside but here in the USA, I prefer keeping it in the oven turning on the light for better fermenting. You can also ferment batter in an instant pot in yogurt mode
I have soaked everything together. instead, you can soak rice and dal separately

If you doubled the quantity you can even grind in a grinder

Adjust water according to your rice and dal quantity

Refrigerating soaked dal + rice helps for easy and smooth grinding

in mixie

Idli steam cooking

time may vary
Ingredients:
1 cup Raw rice | Sona masoori rice
1/2 cup urad dal | ulundhu
1 tablespoon flattened rice | Aval | poha
1/4 teaspoon fenugreek seeds
1+1/2 cup water
1 teaspoon kosher salt
Sesame oil to grease
How to make pacharisi idli with step by step pictures
Firstly In a wide vessel add raw rice, urad dal, flattened rice, and fenugreek seeds and wash well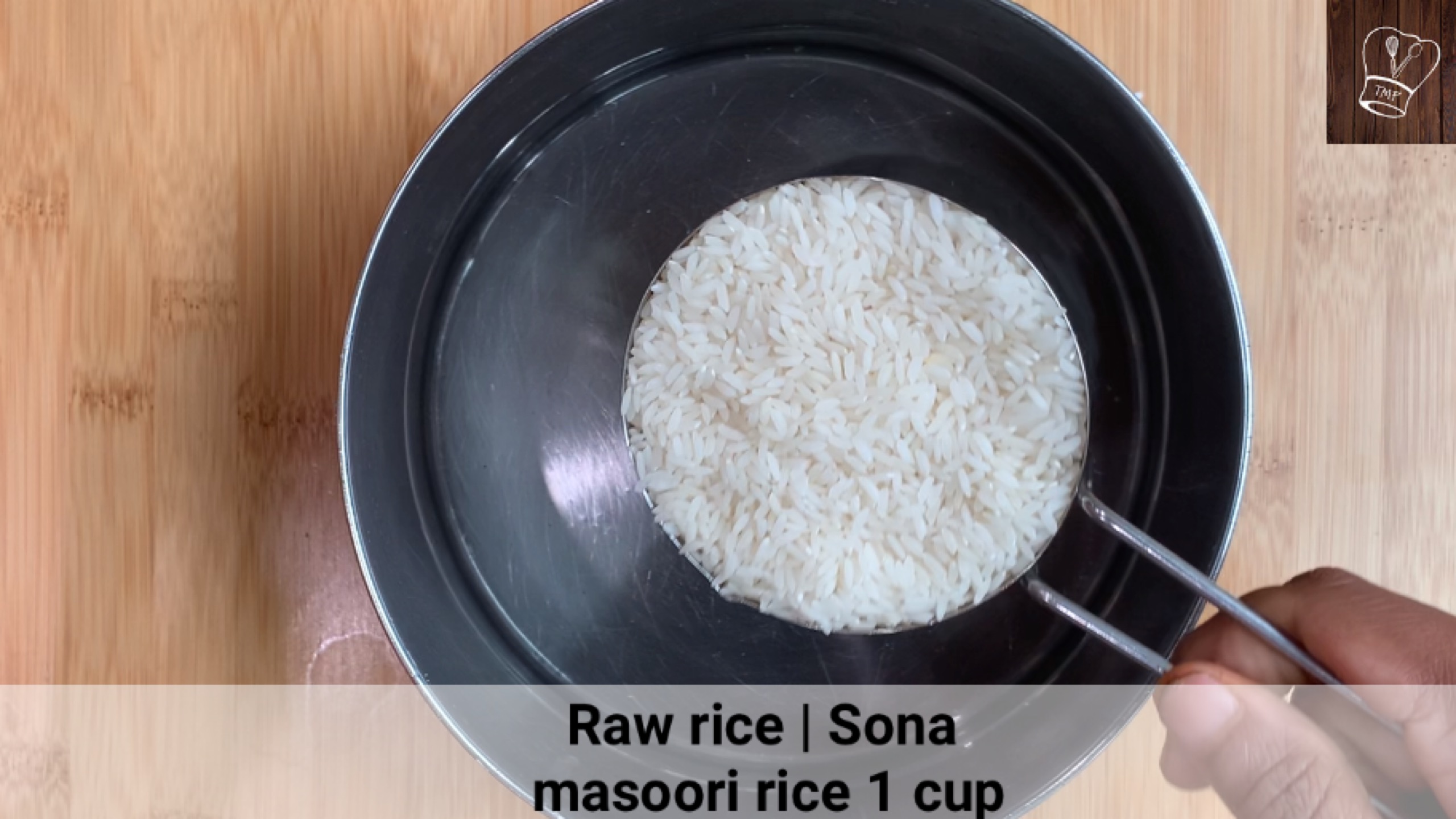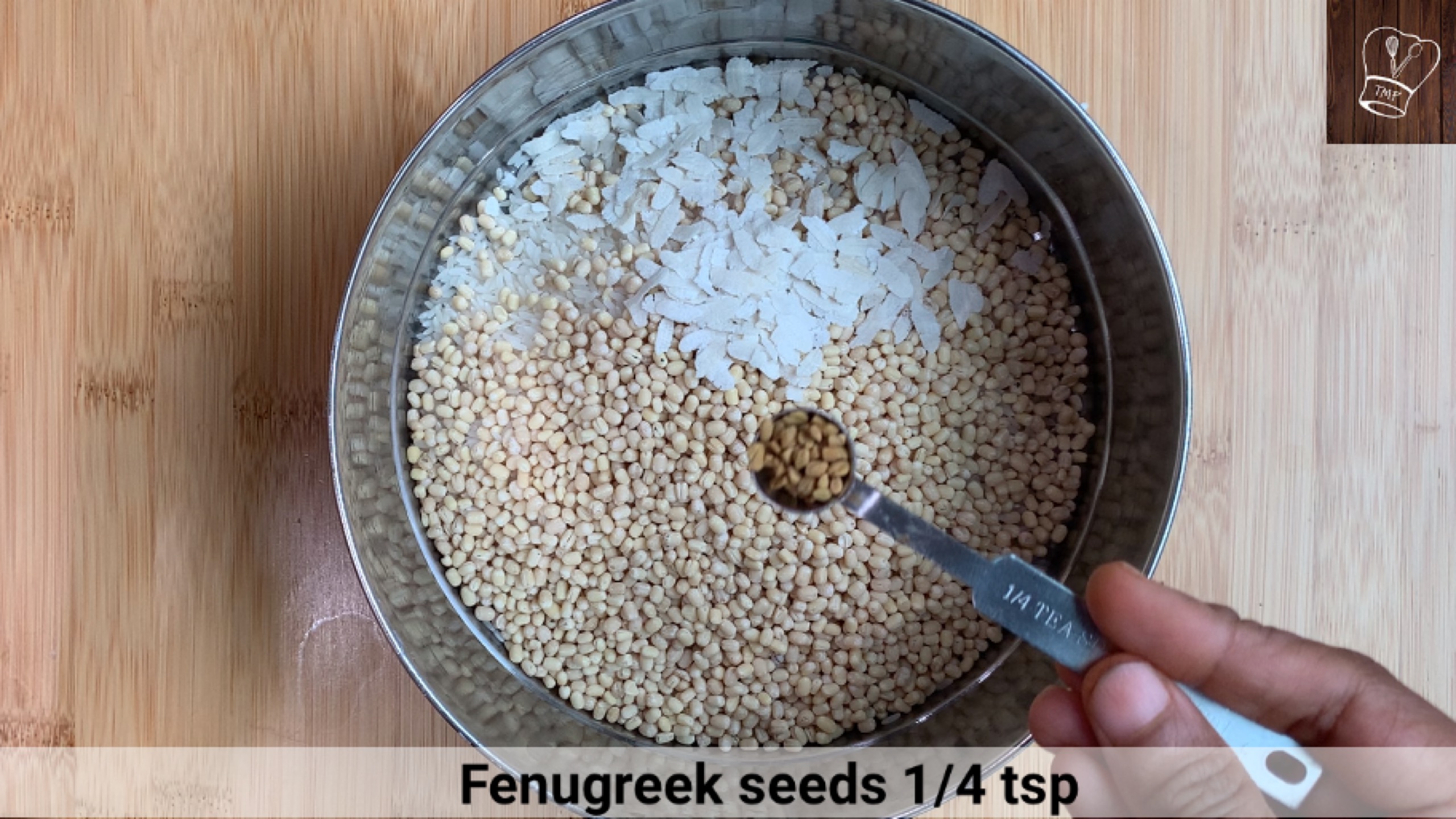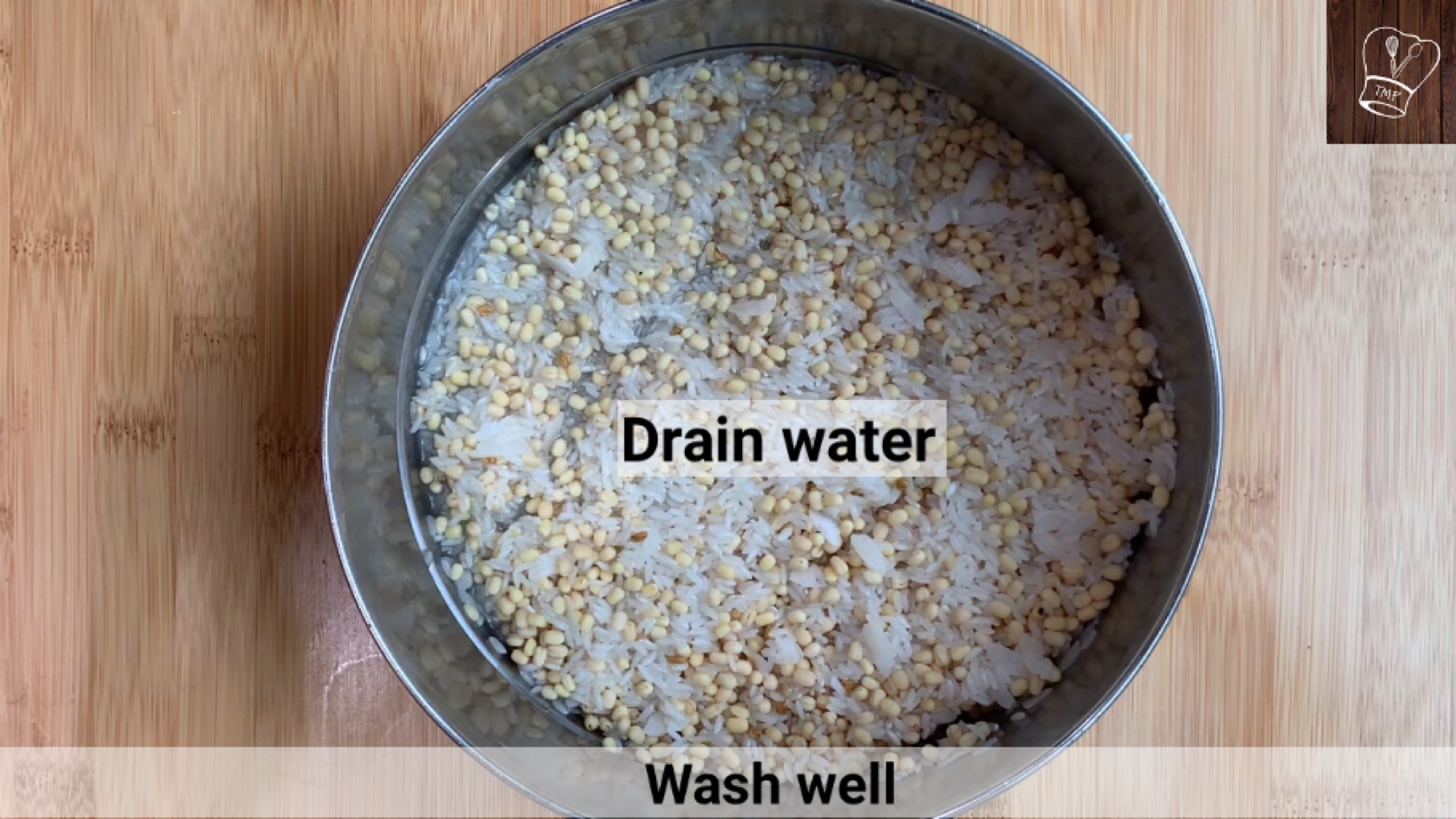 Add water and soak for 5 hours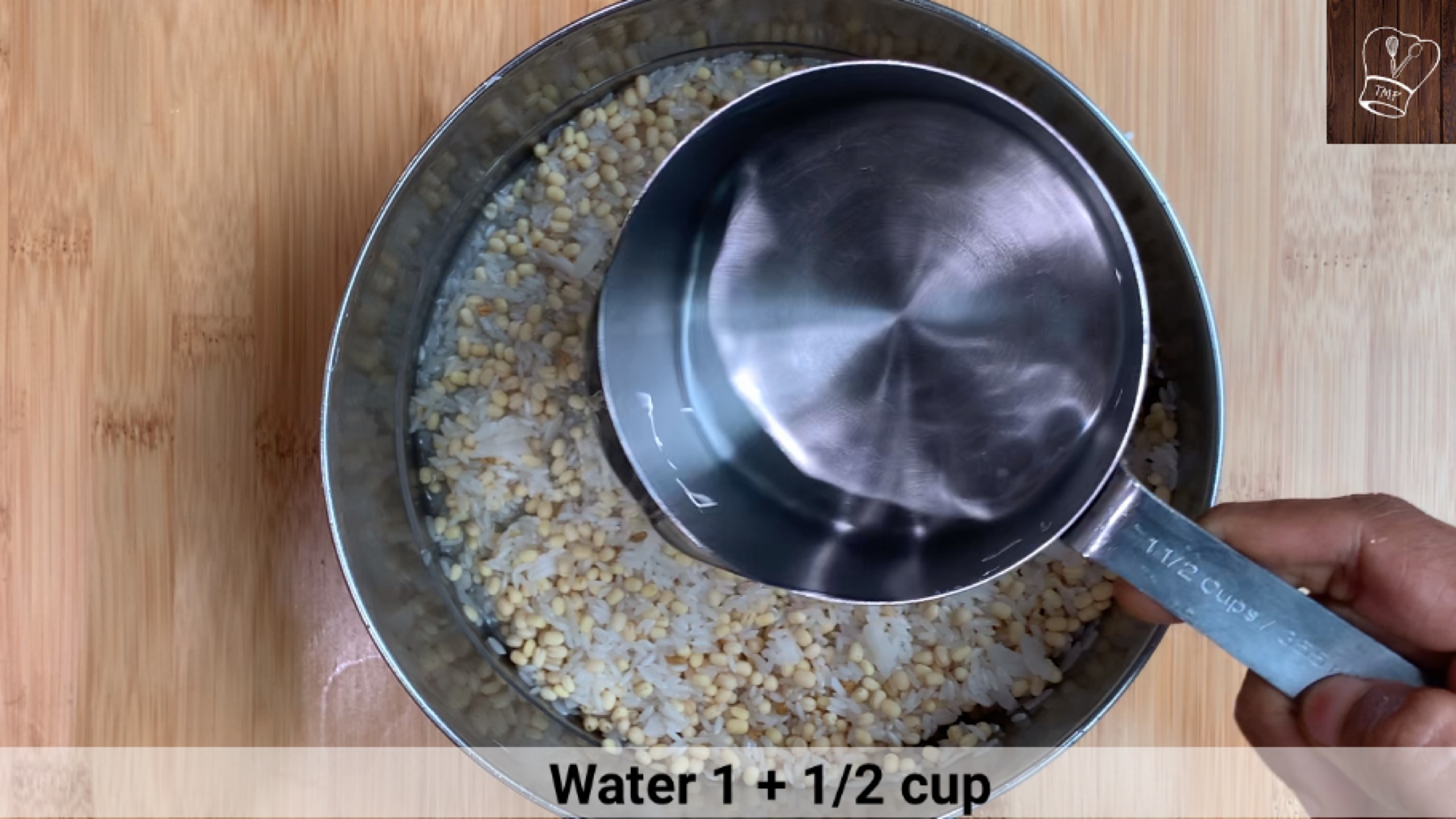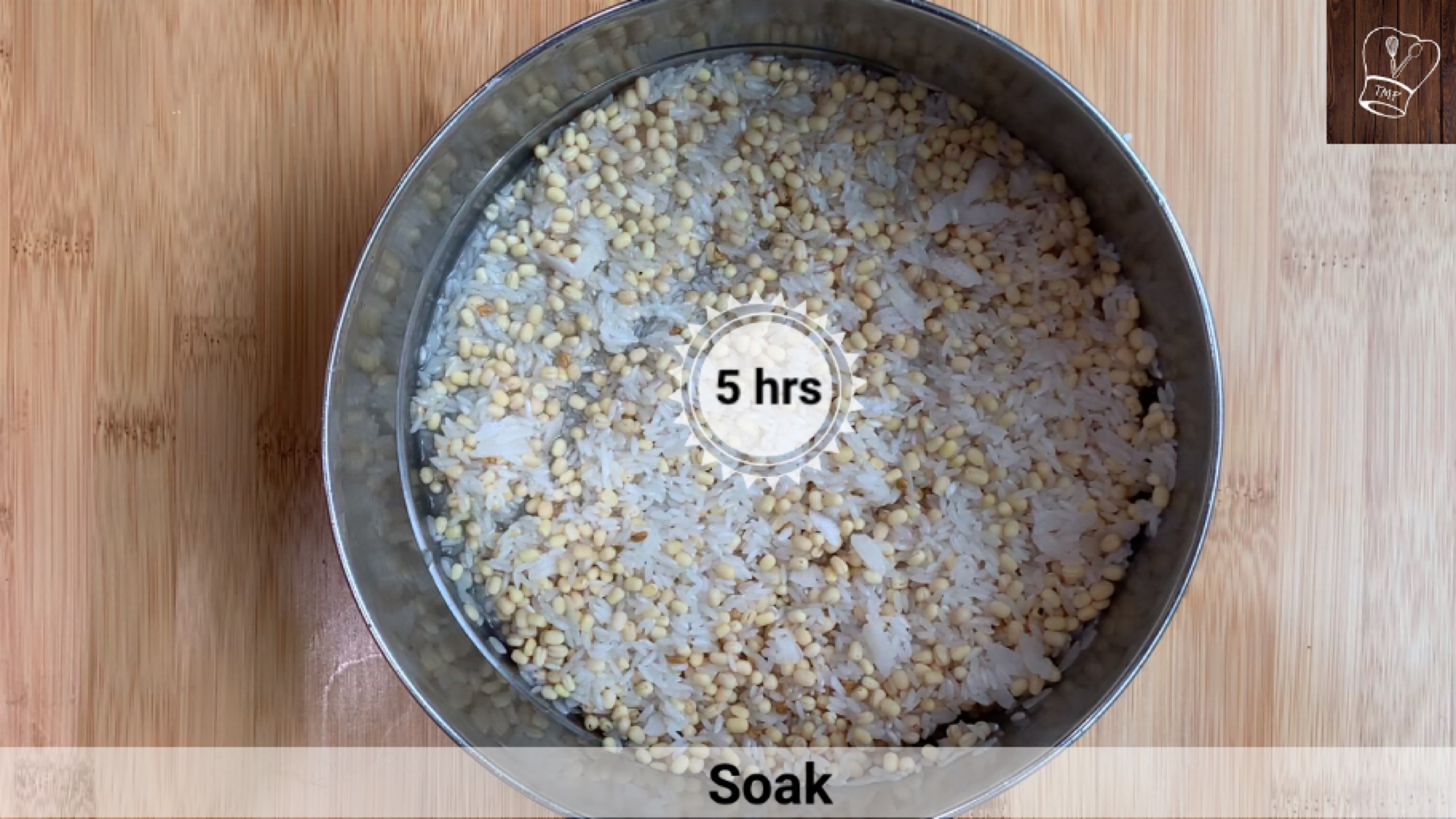 After the dal and rice are well soaked, refrigerate it for half an hour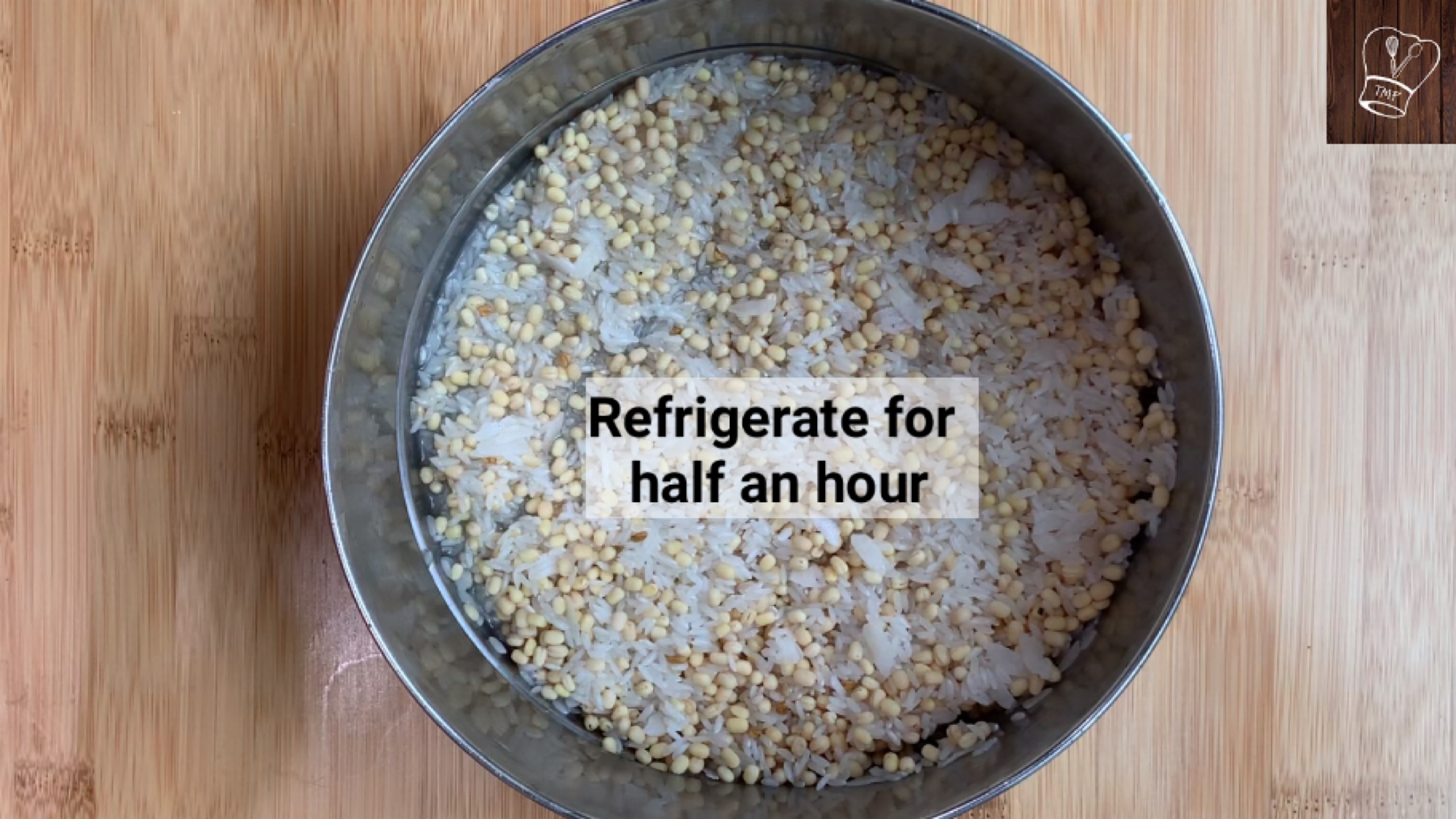 Transfer everything into the mixie jar and grind in regular intervals into a slightly coarse batter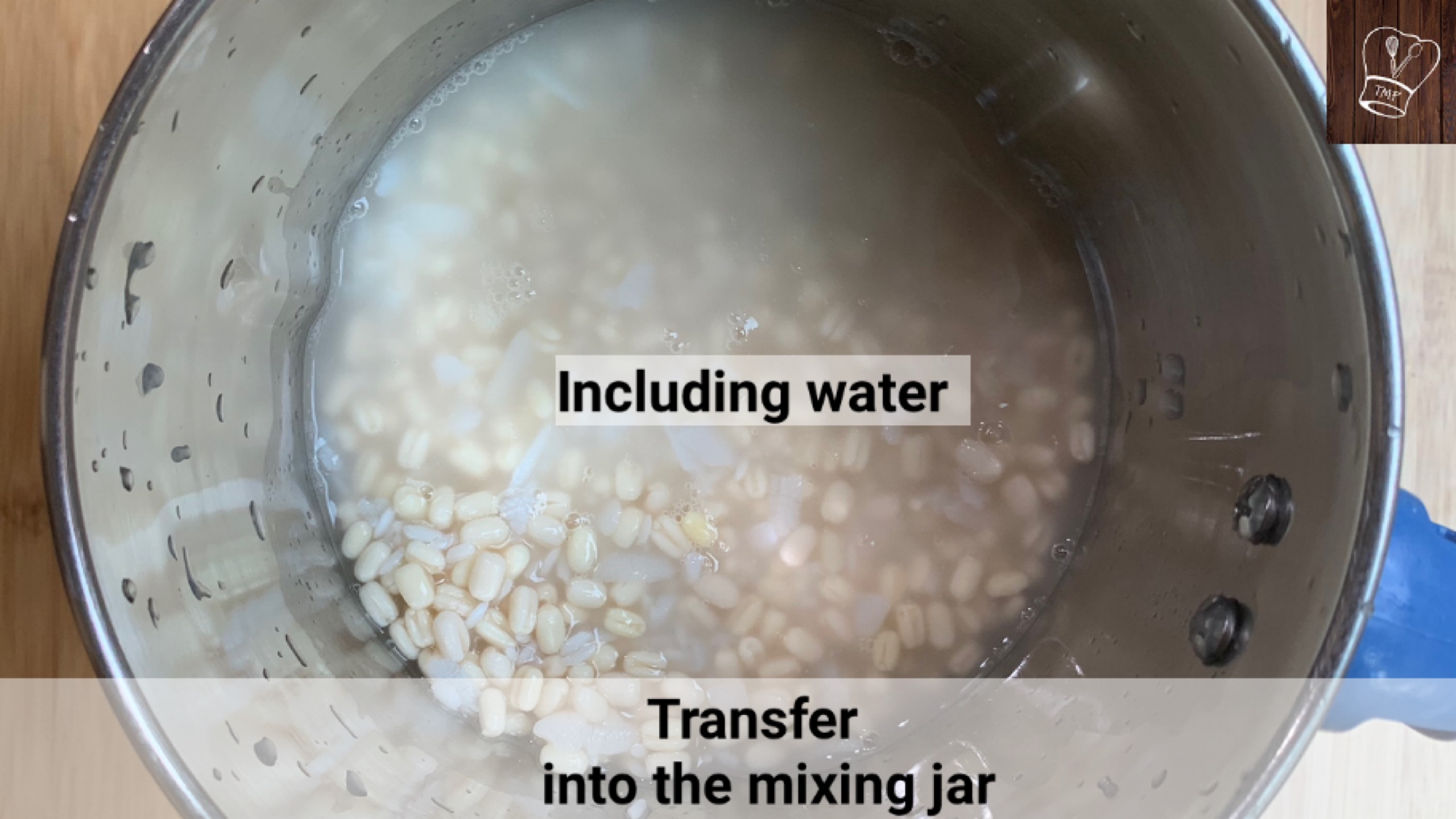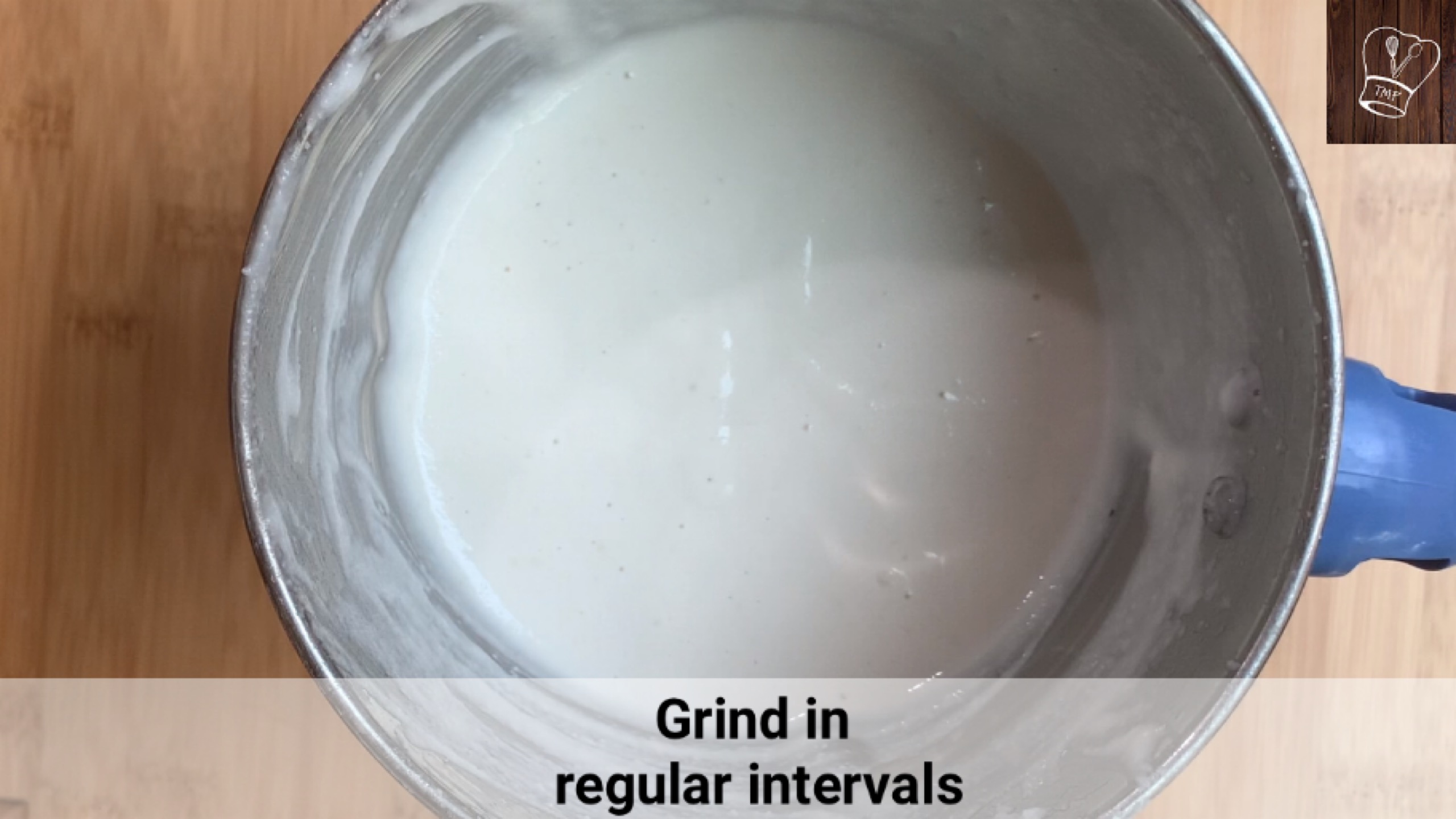 Furthermore, add salt and grind once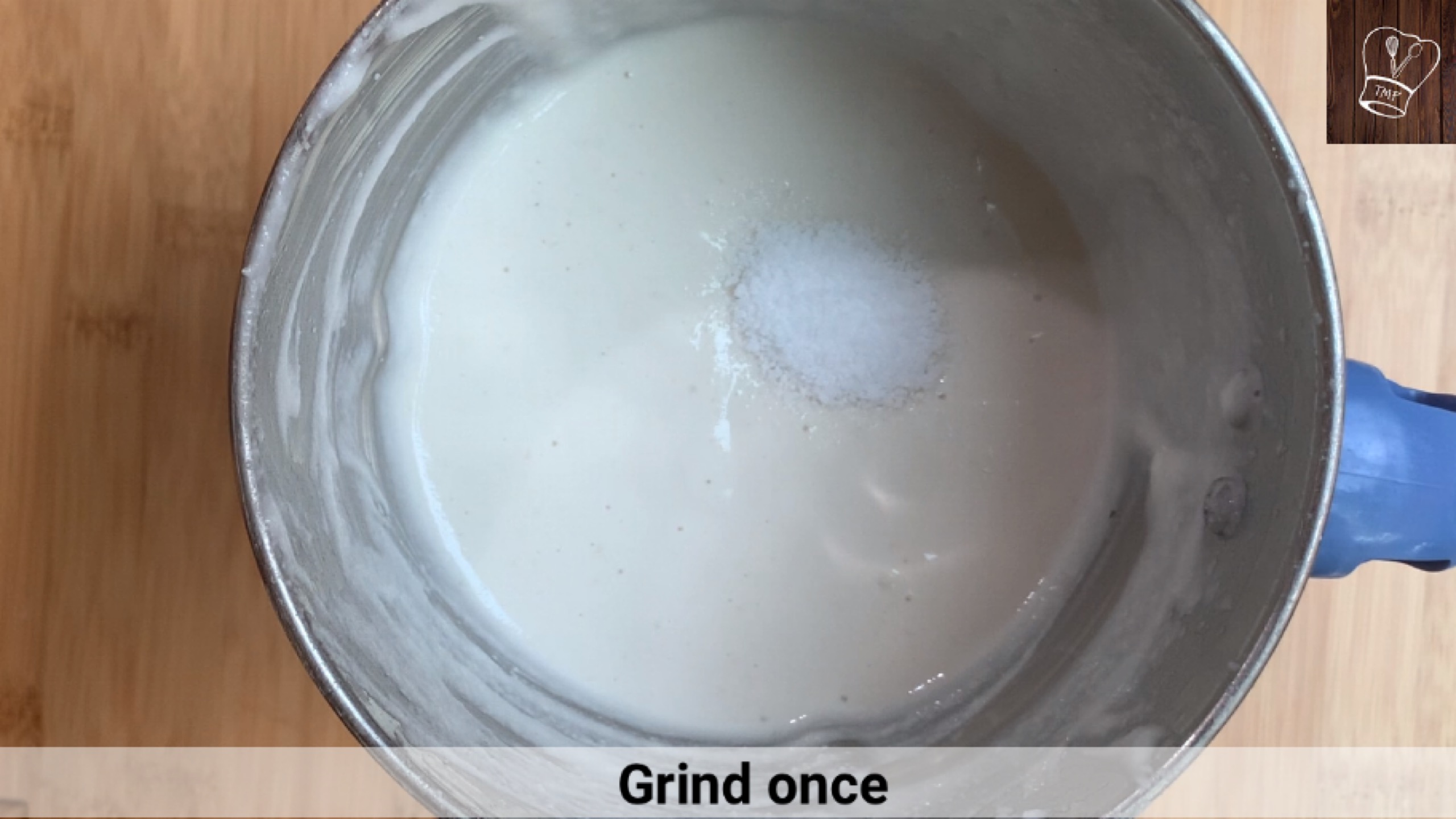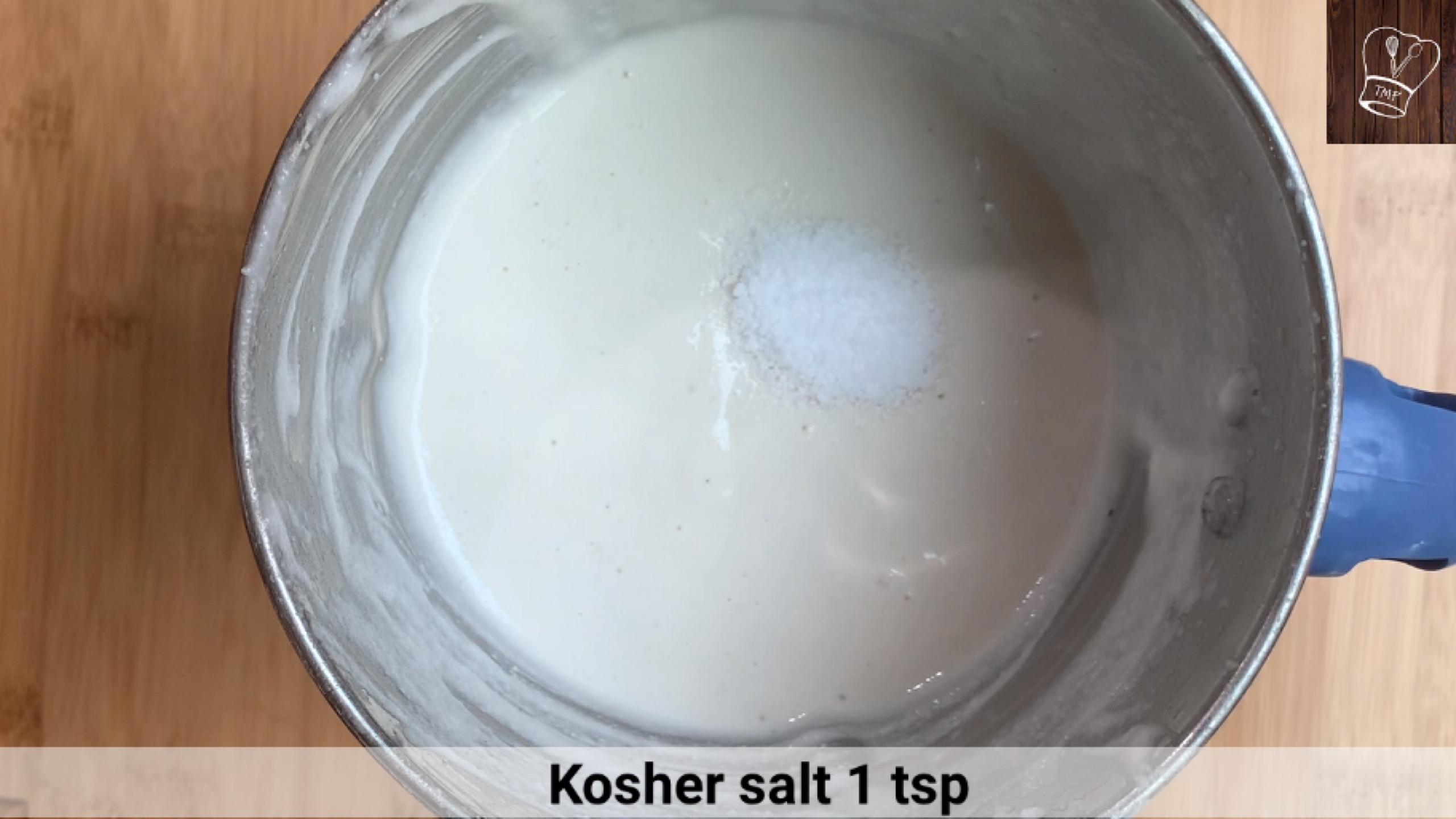 Transfer the ground batter into a vessel and mix well with your hands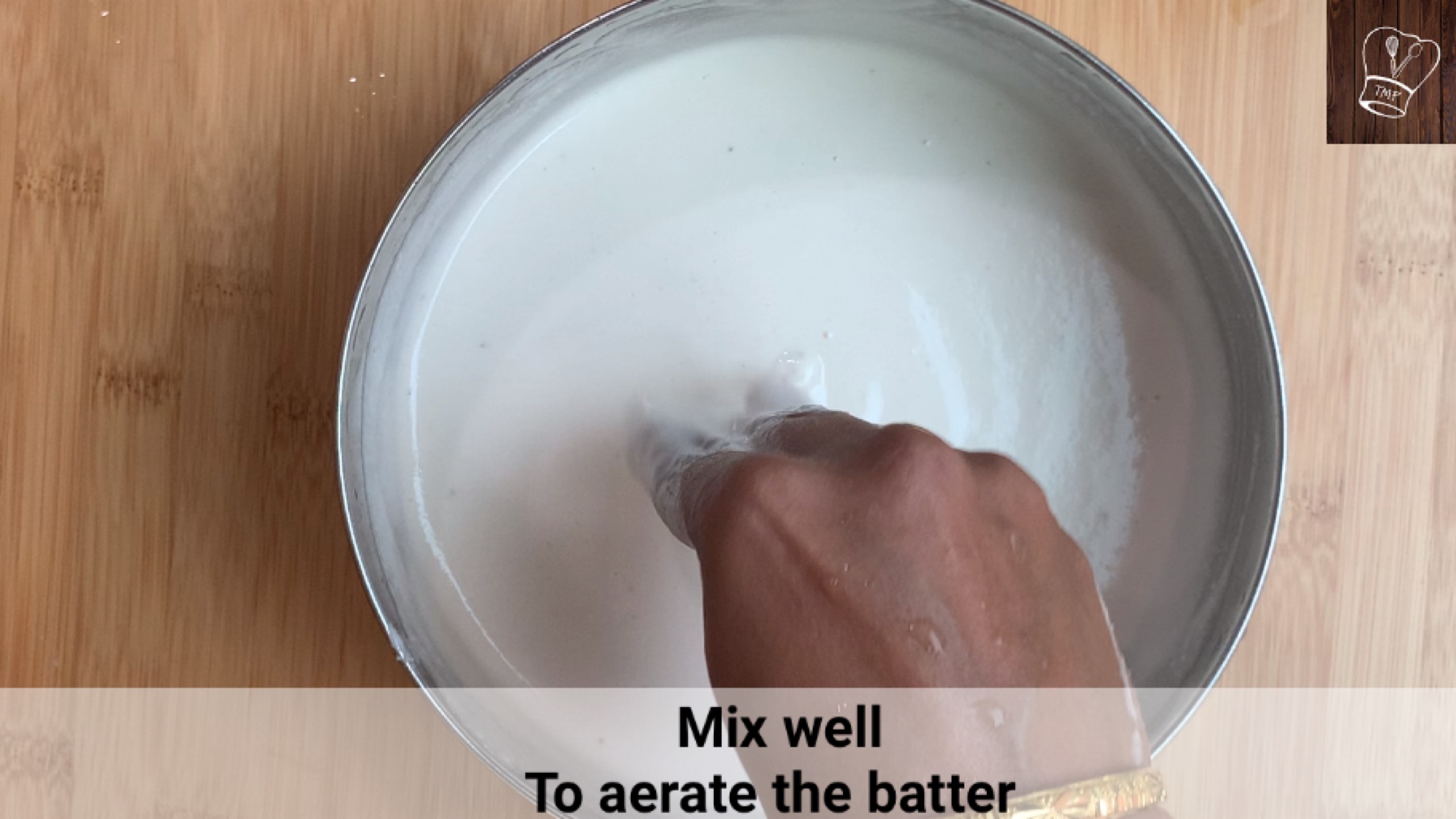 Ferment the batter overnight turning on the oven light or in the instant pot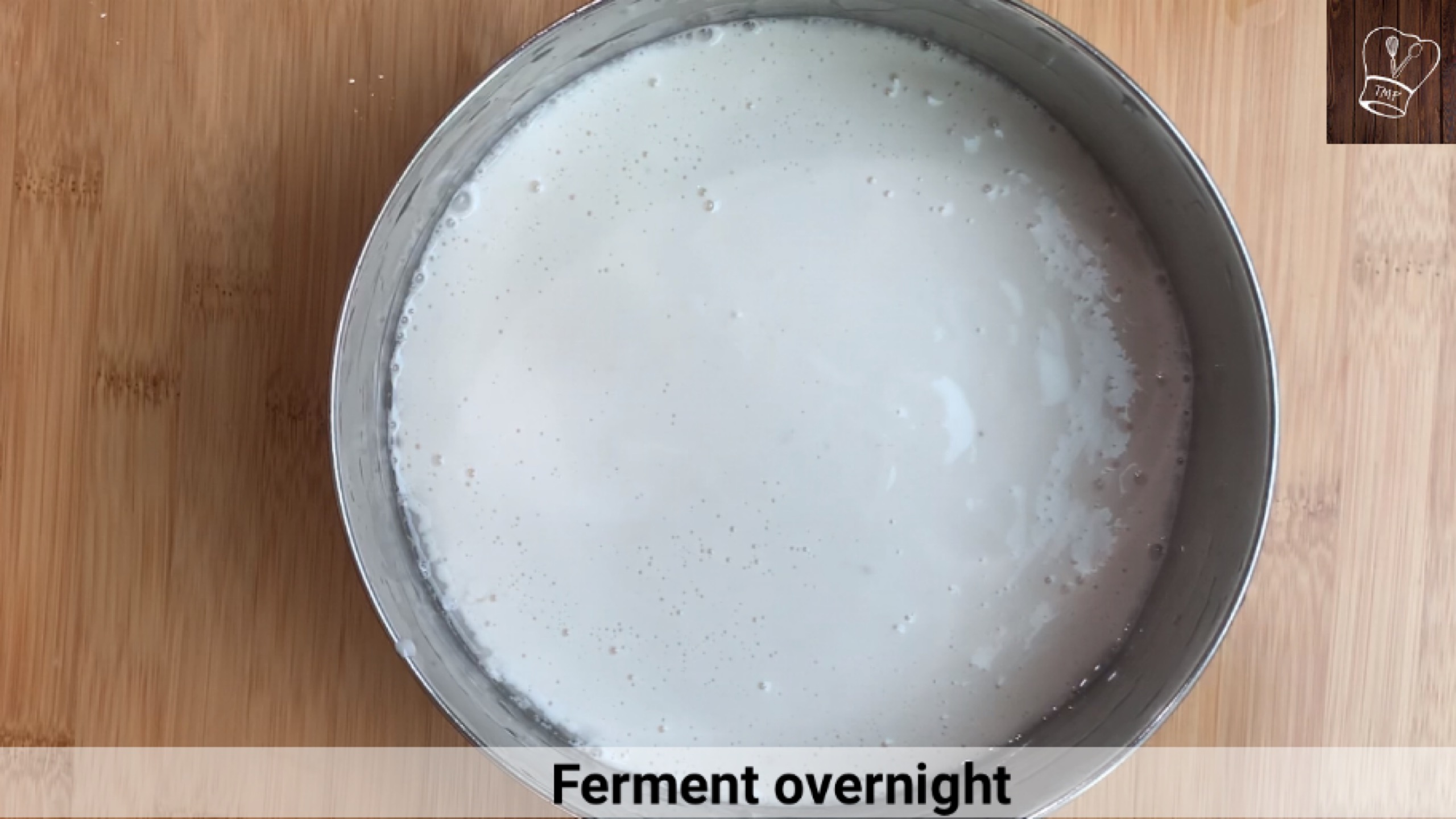 The next day morning take out the batter and mix well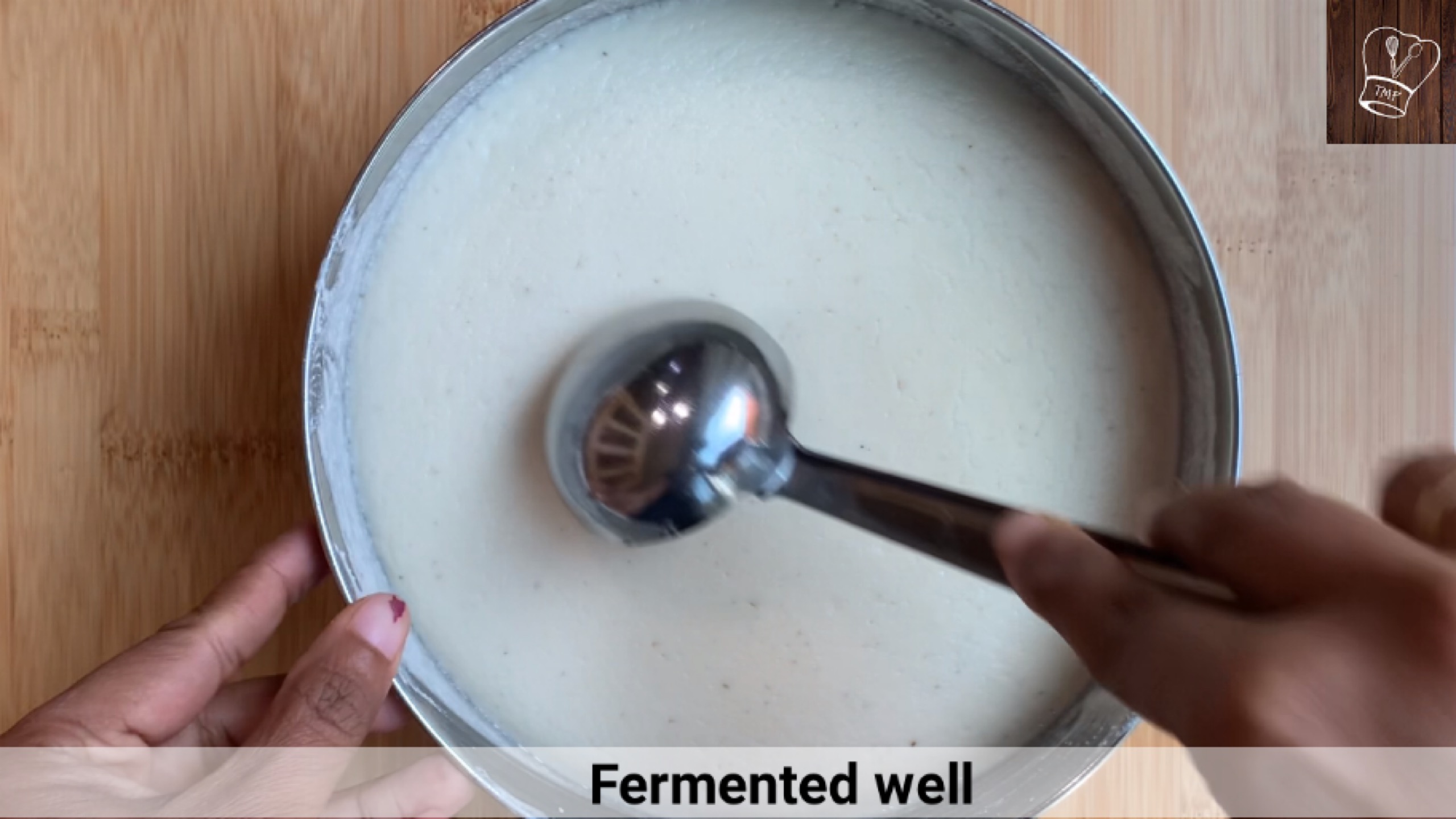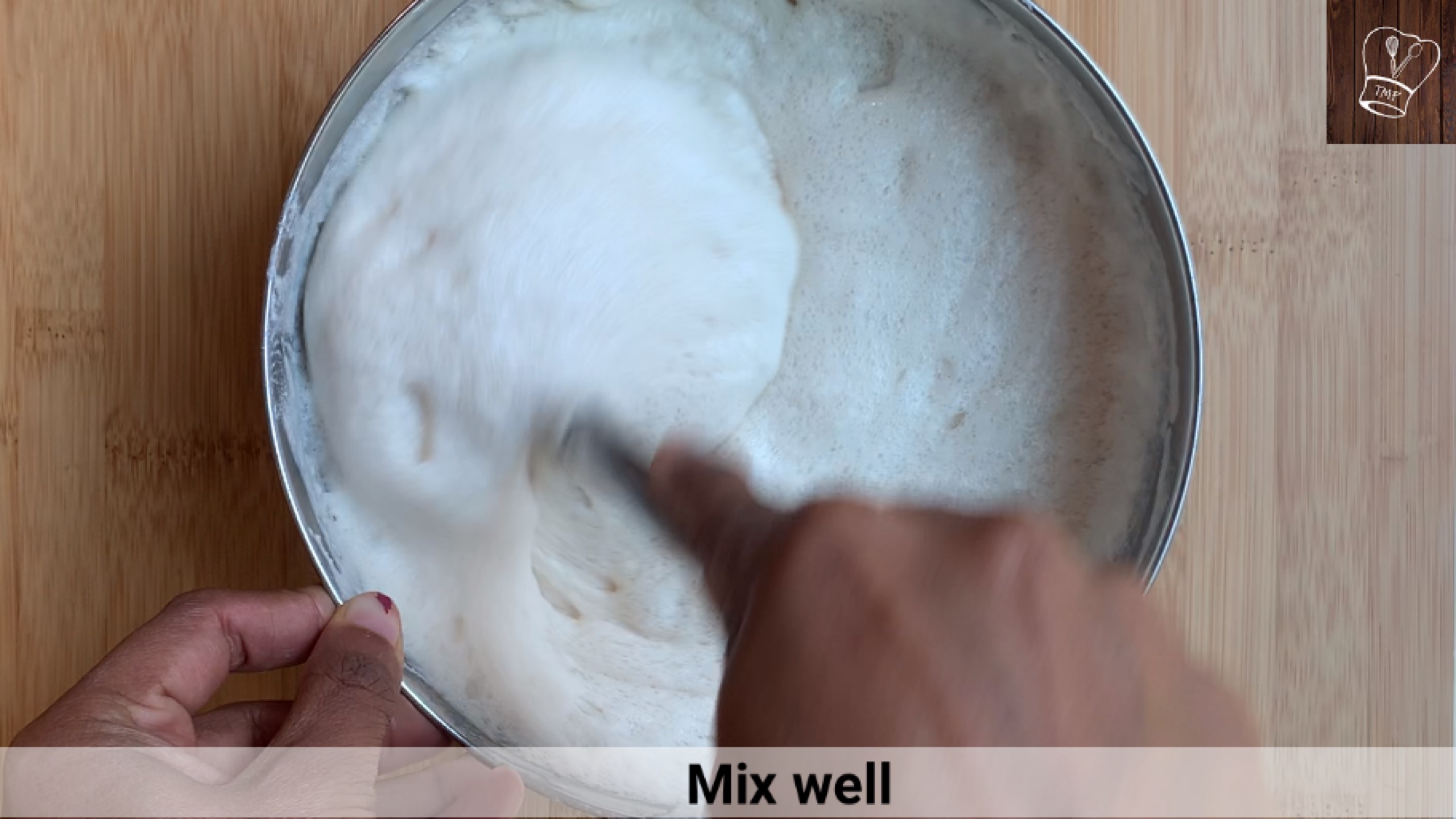 Add water to the idli steamer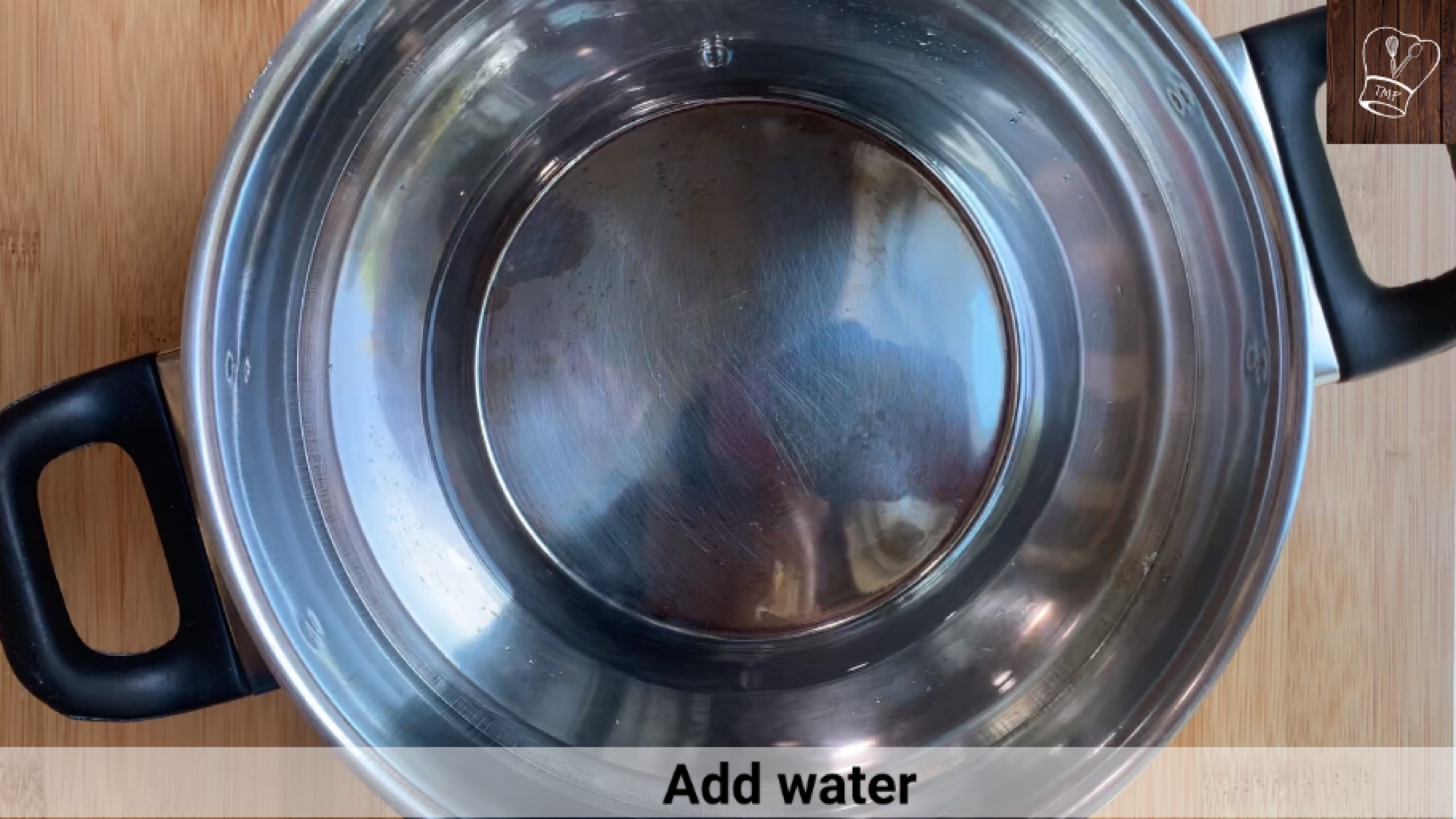 Furthermore, add sesame oil to the idli mold and grease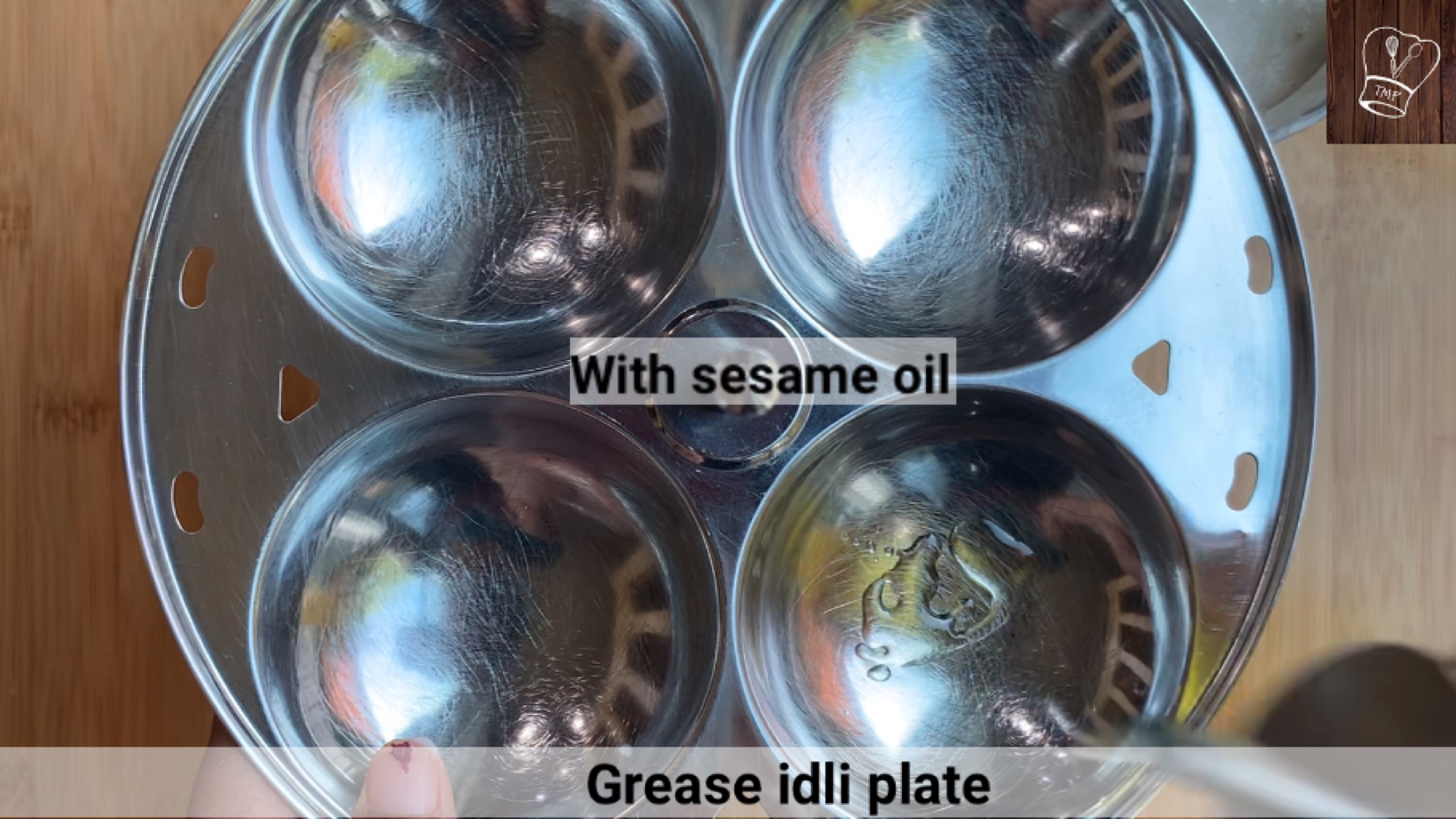 Fill the idli mold with the batter and place it on the idli steamer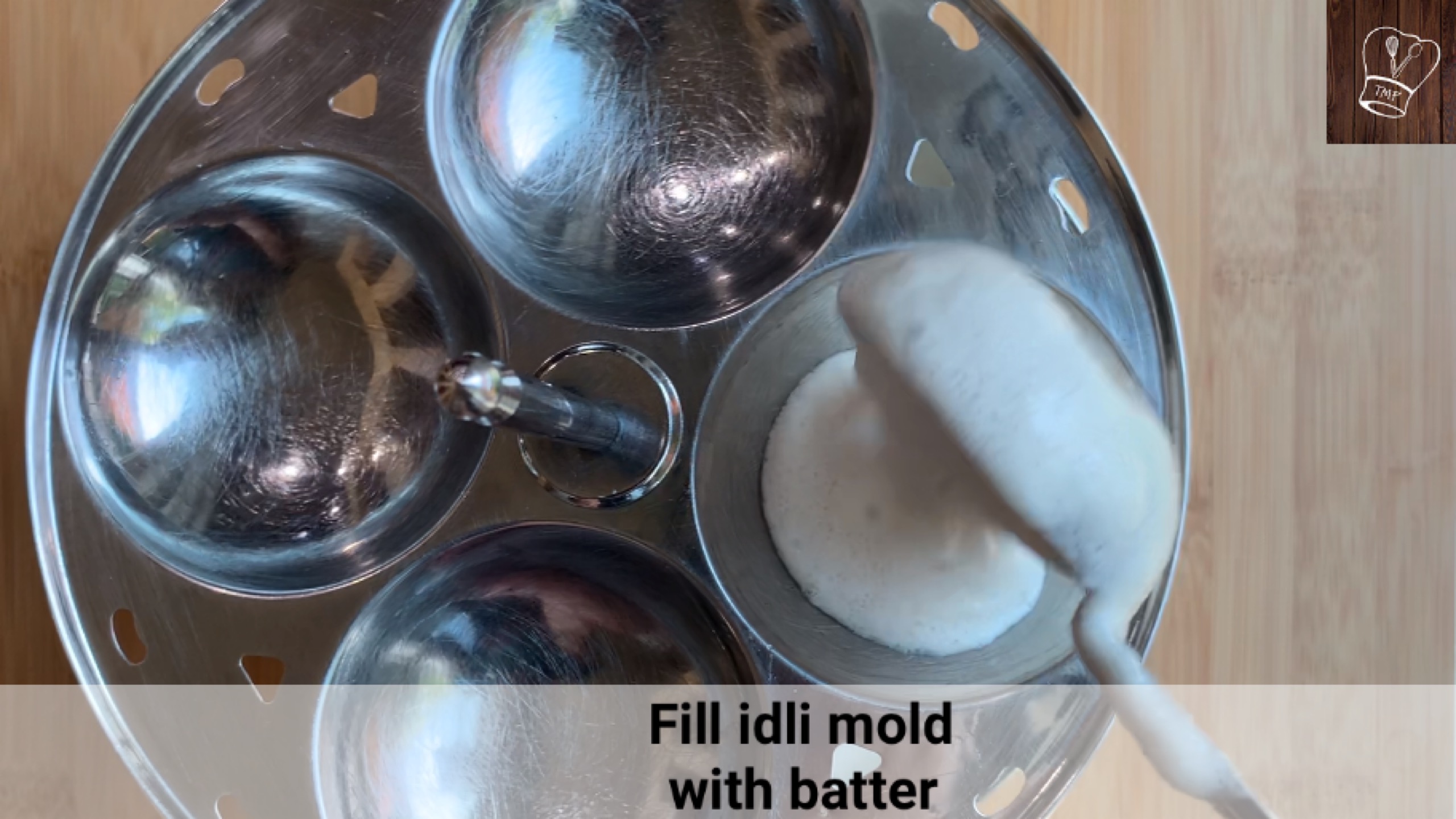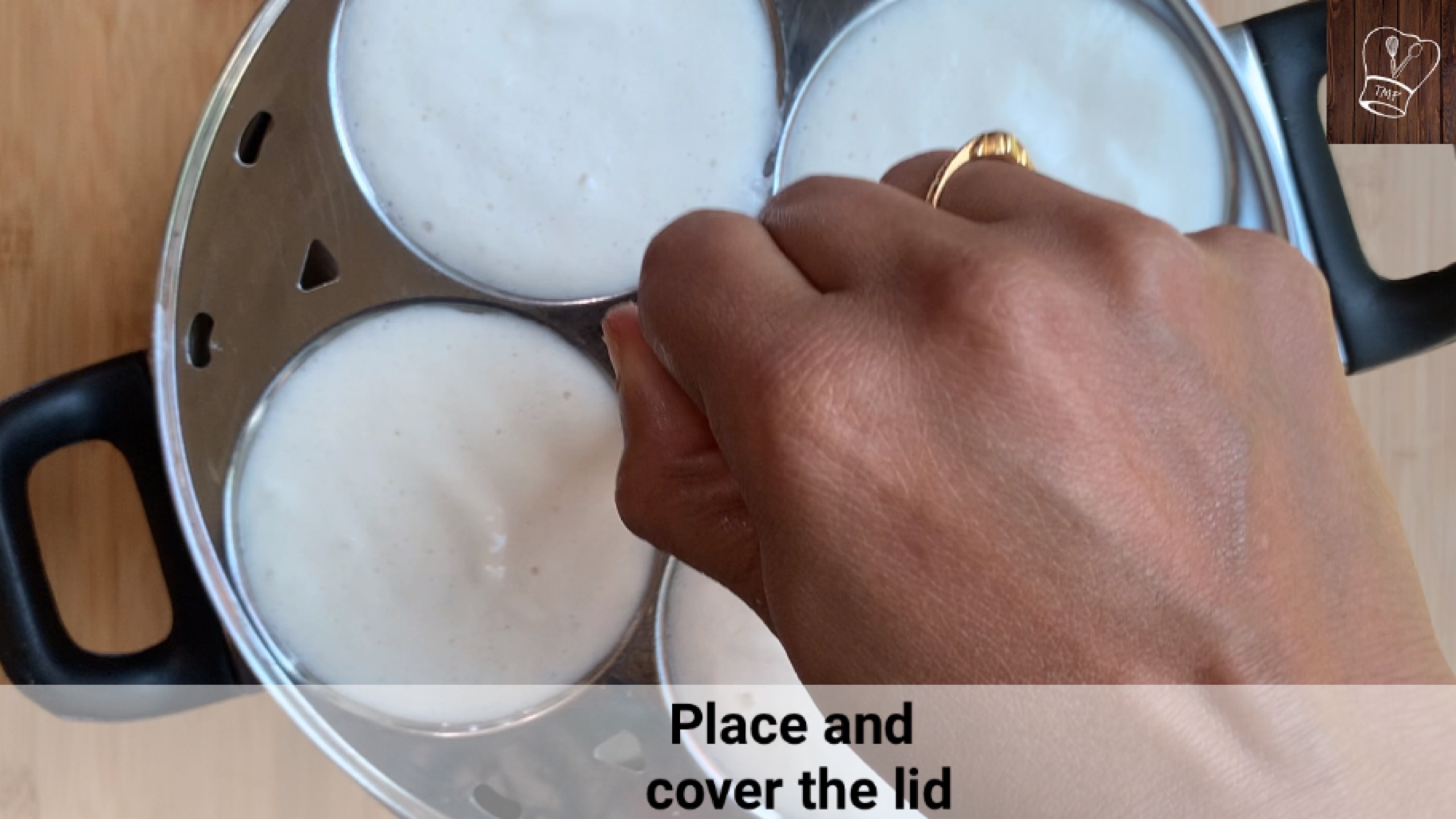 Cover and steam cook for 10 minutes or until the idli are cooked in low-medium flame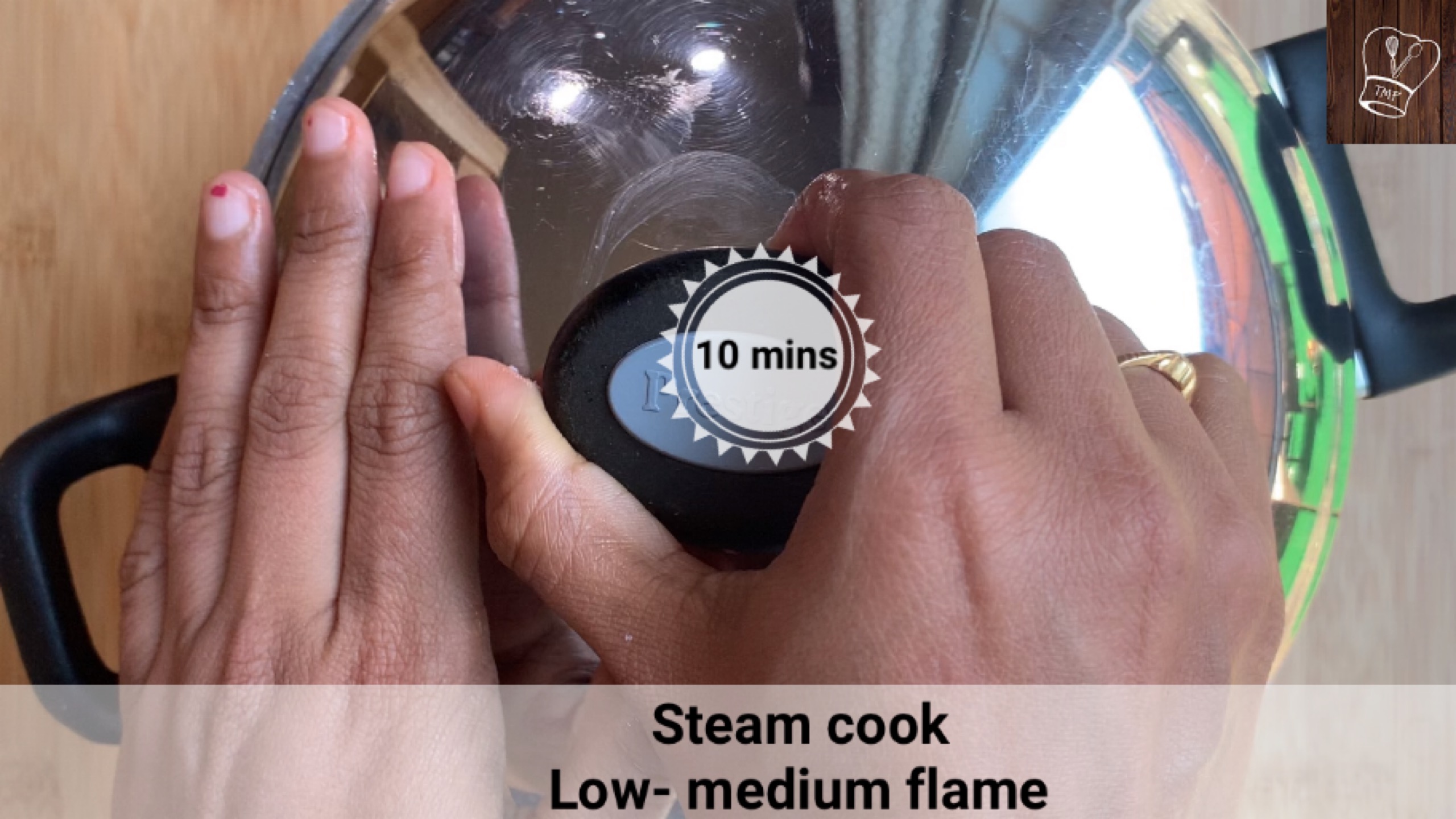 Turn off the stove and let it cool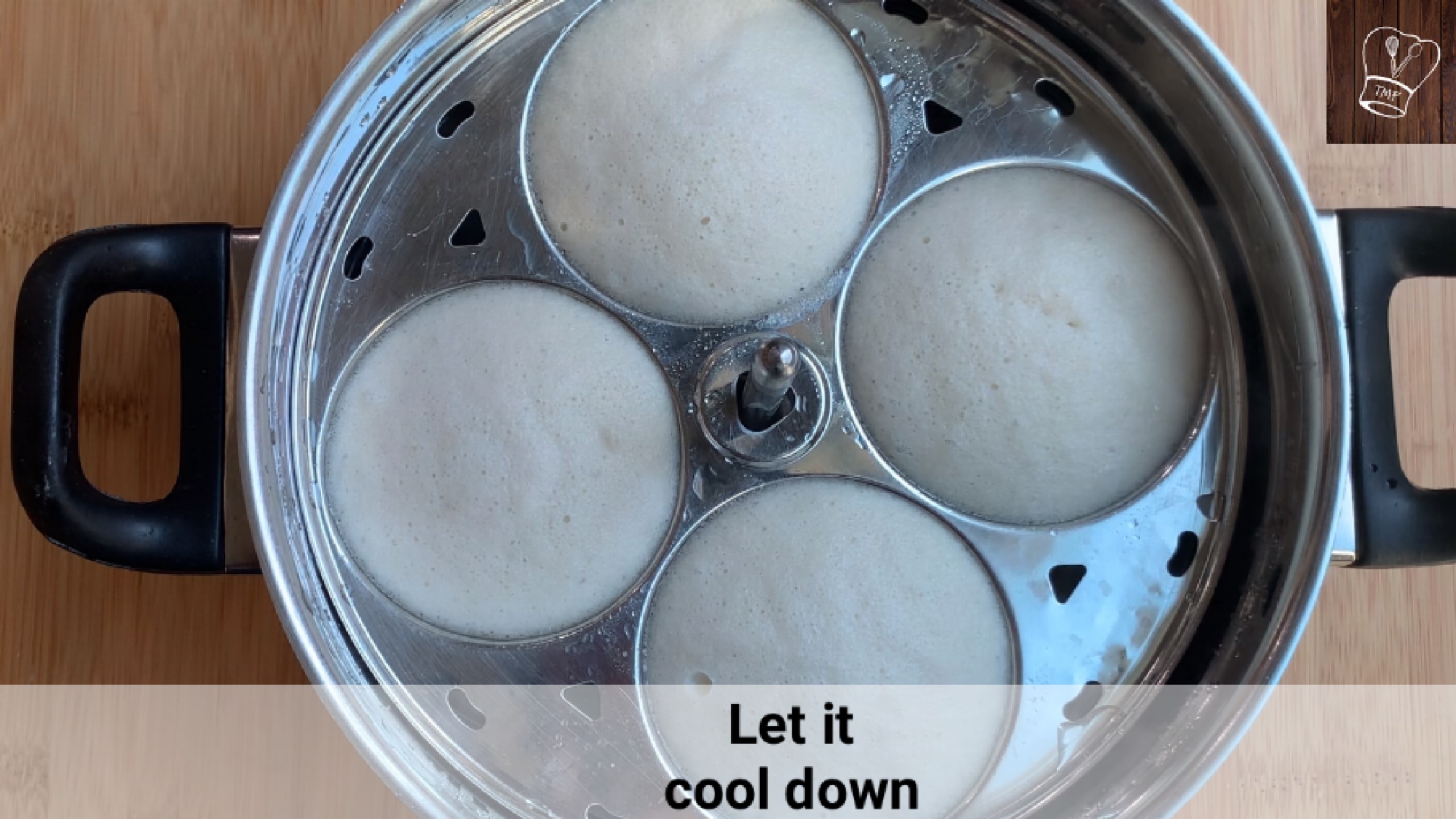 Sprinkle little water and grease a spoon with little water and unmold the idli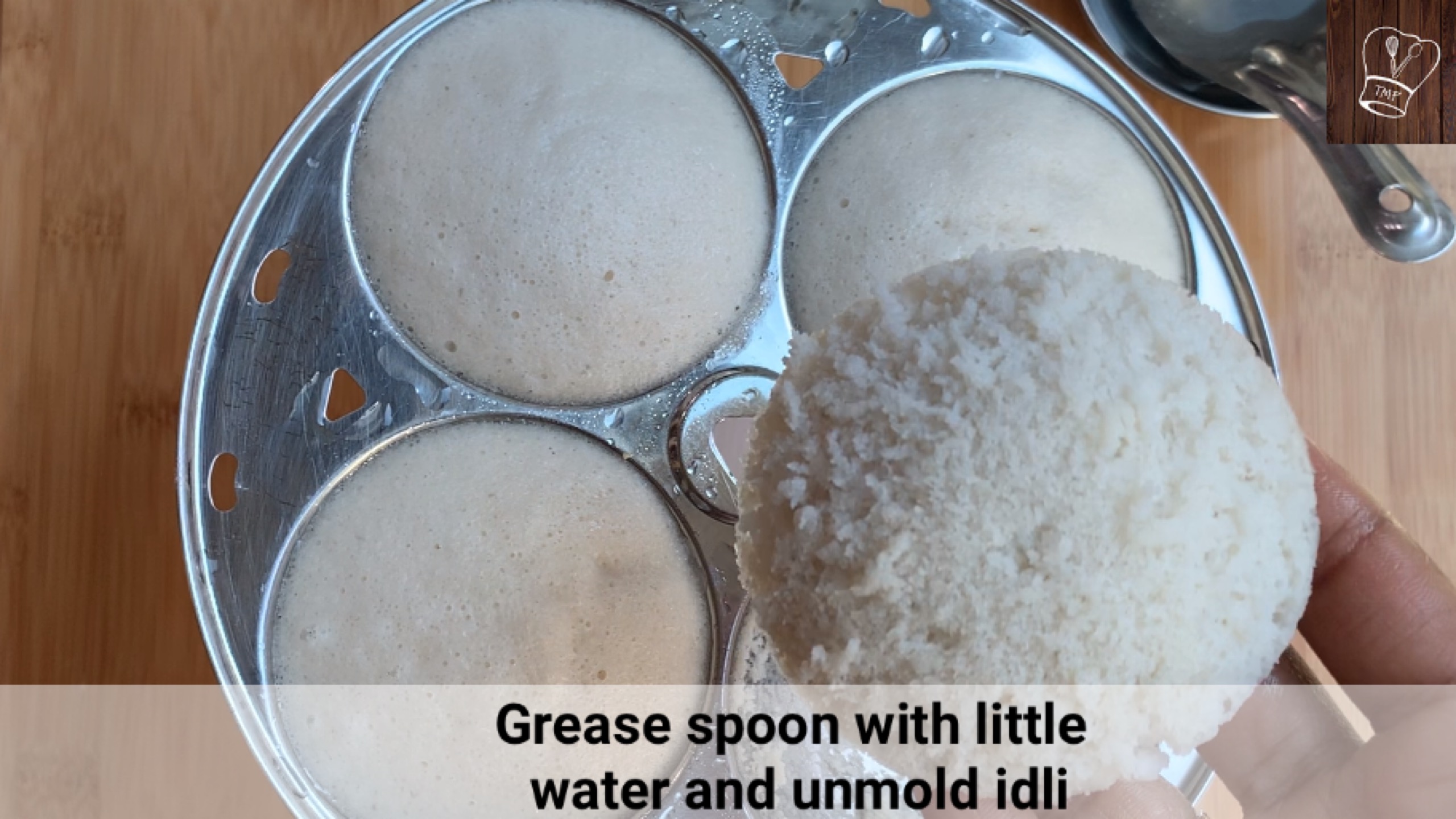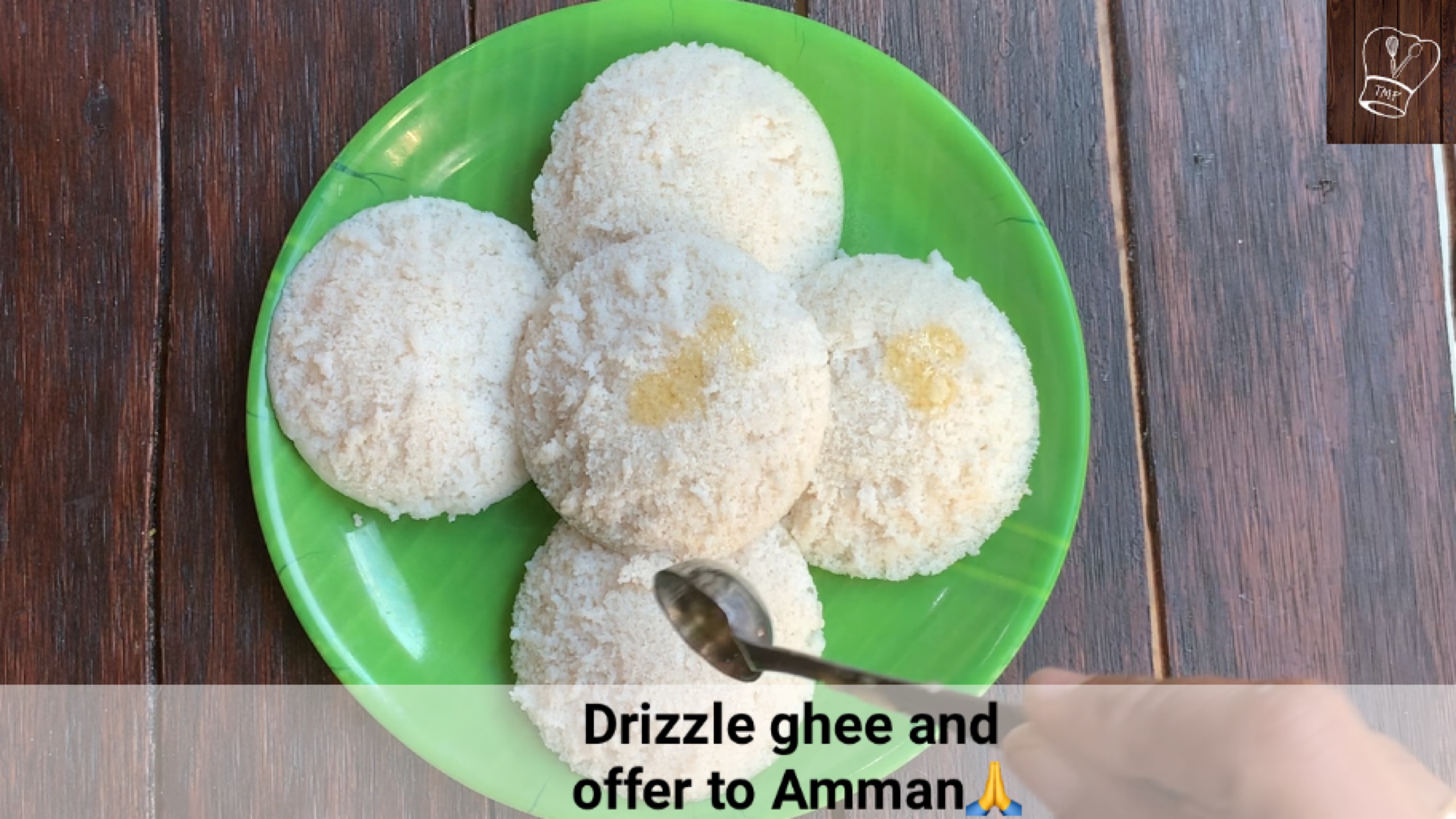 How to make Pacharisi dosai
Add water to make it dosai batter consistency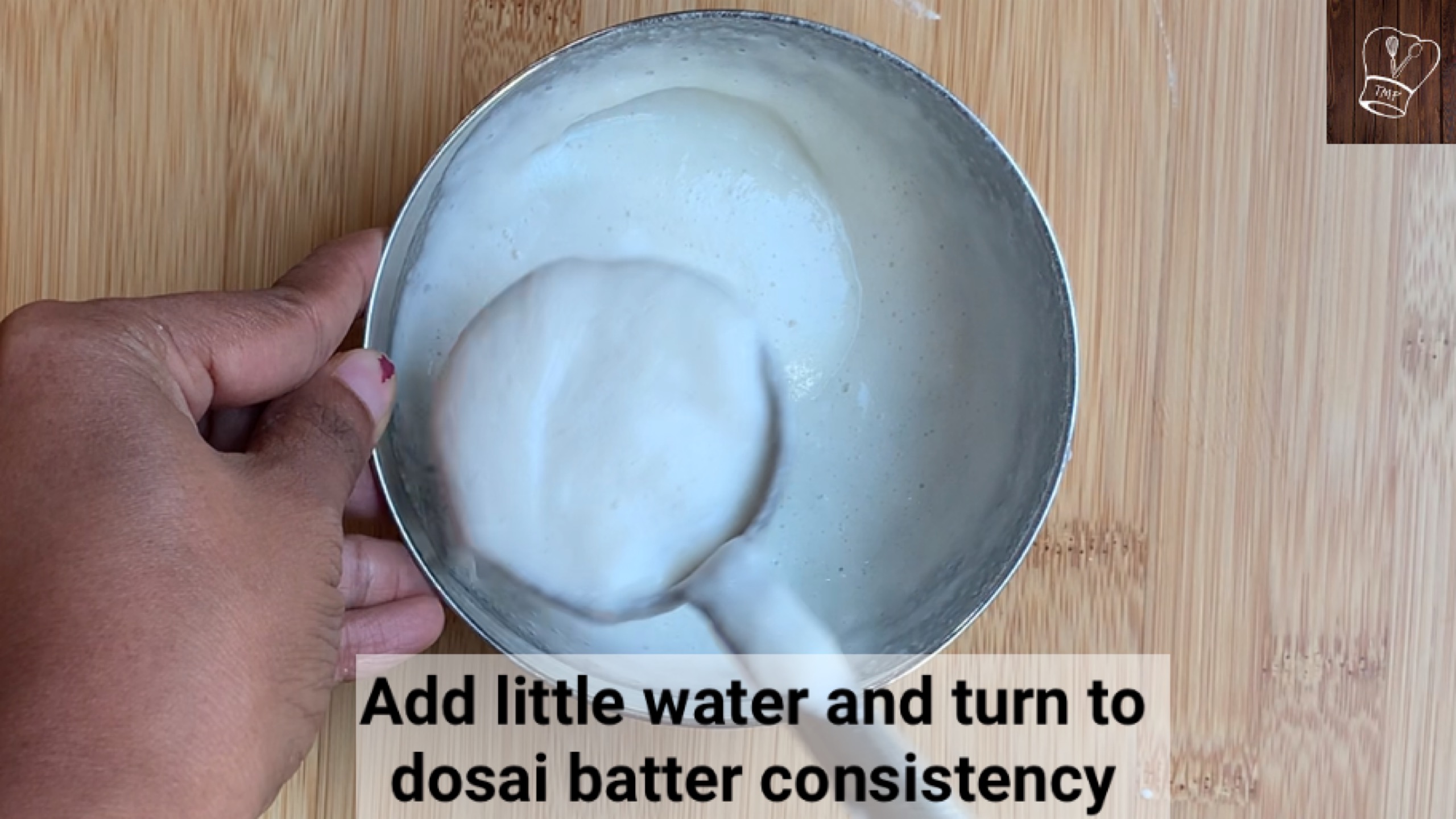 Heat the griddle and add a little batter
Spread and drizzle ghee. Cook both sides and serve immediately