Tirunelveli Sodhi Kuzhambu | Mappilai Sodhi | Sodhi kuzhambu | திருநெல்வேலி சொதி with step by step pictures and video recipe. Check out the Tirunelvelli Sodhi kuzhambu video and If you like the video pls SUBSCRIBE to my channel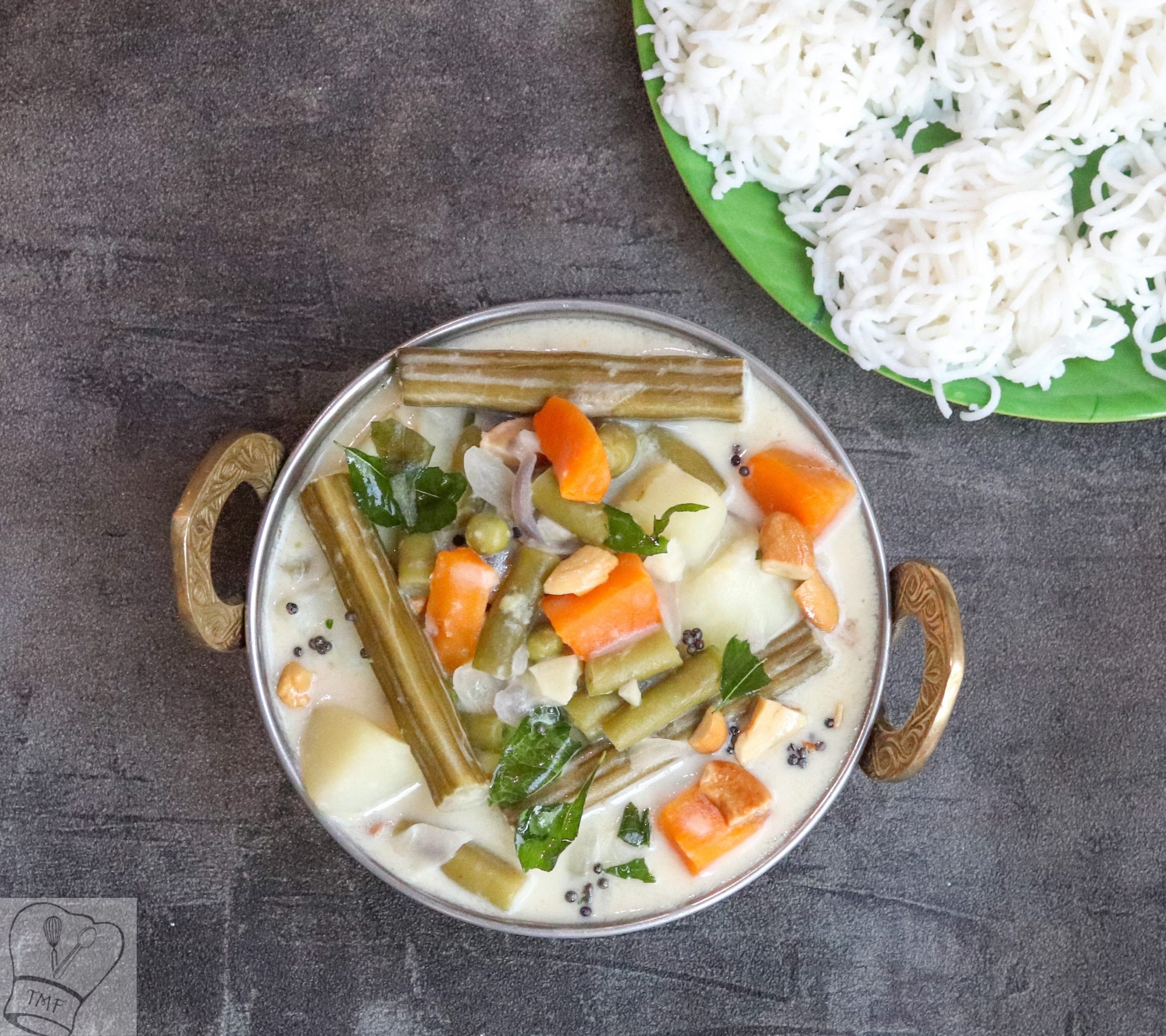 Tirunelveli Sodhi Kuzhambu | Mappilai Sodhi | Sodhi kuzhambu is a tasty Tamil Nadu-style side dish widely served with south Indian breakfast items like idiyappam/appam. Mixed vegetable + coconut milk + moong dal makes such a flavorful dish.
Why it is called Mappilai Kuzhambu?
Mappillai Sodhi Kuzhambu is widely popular in the Tirunelveli area, Tamilnadu. Mappillai means bridegroom in Tamil and this flavorful curry is prepared by the bride's family to treat their son-in-law on the first visit to the bride's place after marriage. It is also prepared during weddings or feasts after the wedding. Coconut milk makes it mild and spicy which makes a flavorful Tamilnadu vegetable Ishtu.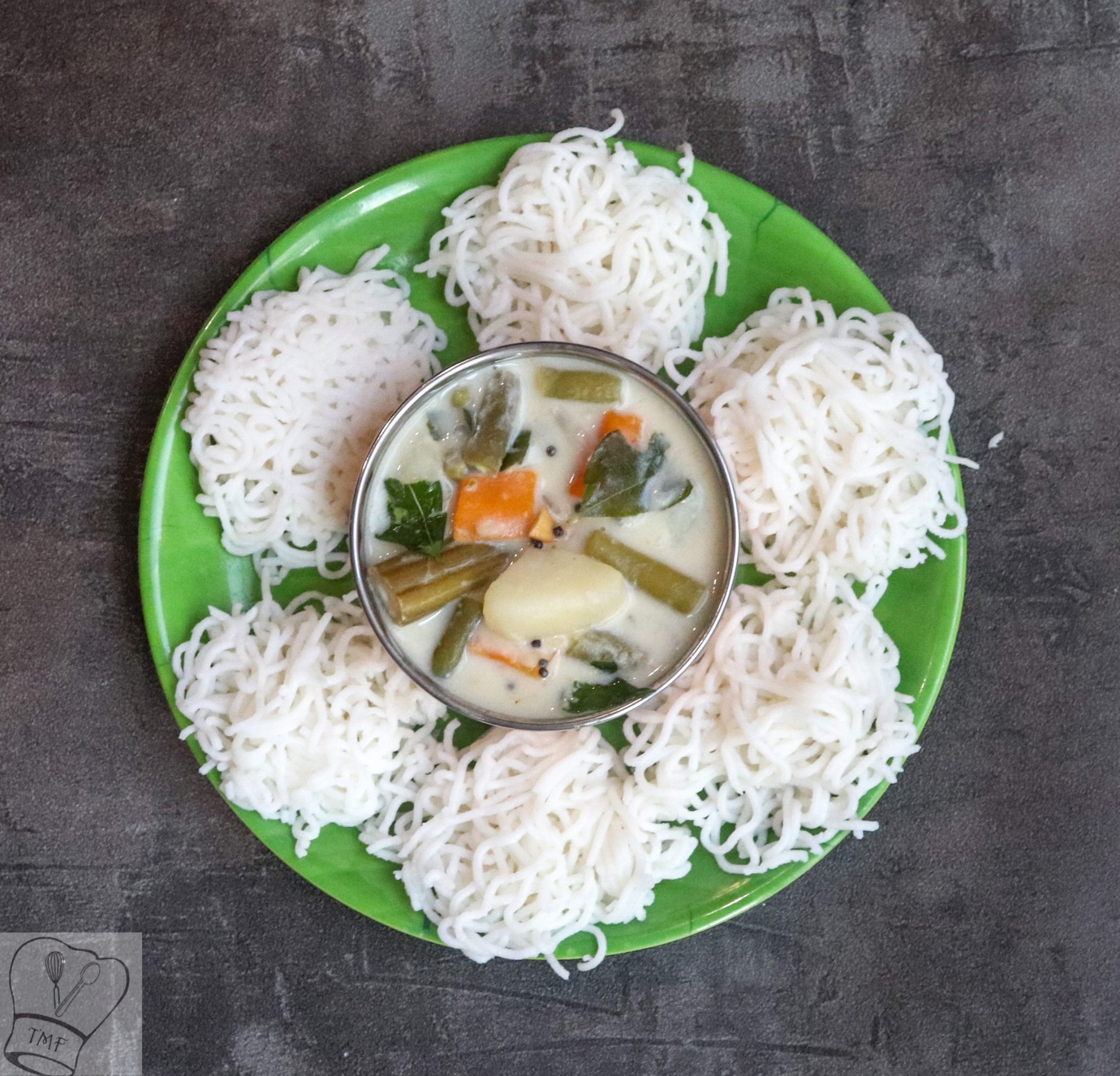 For Tirunelveli Sodhi Should I cook vegetables in a pressure cooker?
Vegetables can be cooked in a pan but since the pressure cooker cooking makes it easy I opted for that.
Can I cook dal and vegetables together?
For even cooking I prefer cooking dal and vegetables separately.
Are 3 whistles enough for dal?
Since I soak the dal for 30 minutes and then pressure cook my dal cooks perfectly. Adjust the soaking time and whistles according to your dal.
Is it Authentic Sodhi Kuzhambu?
A few years back I got the recipe from my neighbor who is from Tirunelveli. I like her version and hence this is my favorite style of Sodhi kuzhambu.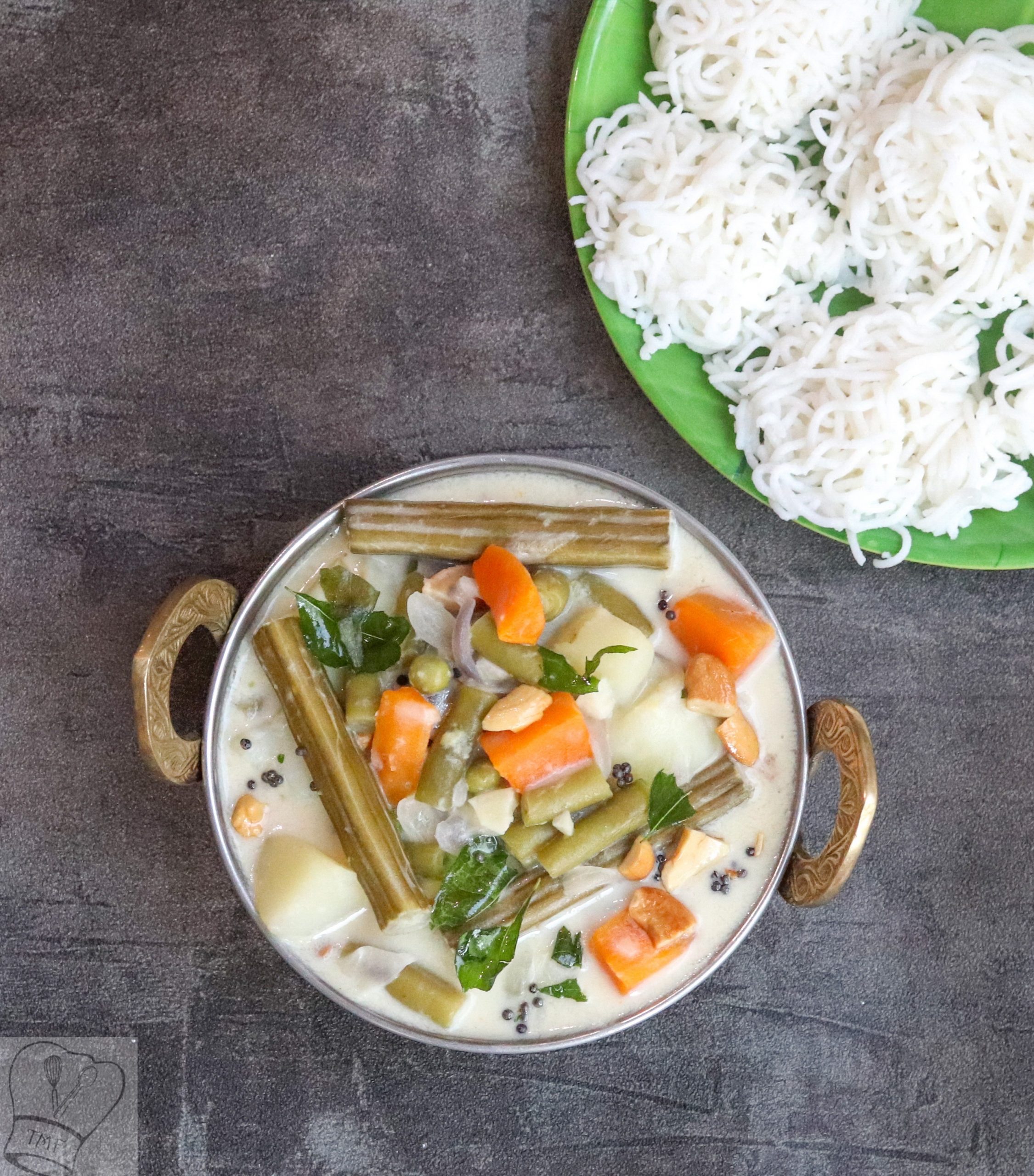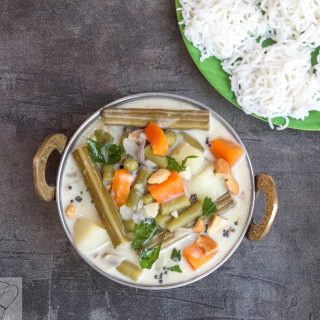 Ingredients
Coconut milk - 1 can

Carrot - 2

big - peeled and chopped

Potato - 2

big - peeled and chopped

Beans - 20

trim and cut

Drumstick - 6

Peas - 1/4 cup

Shallots - 10

roughly chopped or chopped big onion - 1/3cup

Garlic - 2

finely chopped

Cashew - few

Moong dal - 1/2 cup

Water - 2 cups

Lemon juice - 2 tablespoon to 3 tbsp

adjust according to your sourness

Salt - as needed

To grind :

Green Chilli - 4 or 5 according to your spice level

Ginger - 1/2 tbsp

Water - little

to grind

To temper:

Coconut oil - 1/2 tbsp

Mustard seeds - 1/2 tsp

Curry leaves - few
Instructions
Wash and soak moong dal with 1 + 1/2 cups of water for at least 30 minutes

In a cooker, separator adds mixed vegetables, 1/4 cup coconut milk, 1/4 cup water, and a little salt. Close with a lid

Keep the moong dal separator over the vegetable separator and cover with a lid

Pressure cook for 3 whistles. After the pressure release naturally set it aside

In a mixie jar add green chilli, ginger, and little water; grind

Check if the dal and veggies are cooked well

If a wide pan add oil when the oil is hot add mustard seeds and let it splutter

Add cashew and curry leaves and roast well

Once both are roasted add garlic and sauté

Add chopped onion and cook till onions turn translucent

Pour green chilli water and cook for a minute

Add cooked vegetables along with the liquid, cooked dal required salt and 1/2 cup of water; mix everything well

Cook till everything comes together and boils well for around 10 mins

Simmer the stove to the lowest flame and add the remaining coconut milk and add extra water if required

Cook for a minute and switch off

Let the Sodhi kuzhambu cool down for at least 15 minutes

Add lemon juice and adjust the quantity according to the lemon sourness; mix well and serve
Video
Notes
Kuzhambu can also be served with rice
Adjust the coconut milk according to your taste
If you are using homemade coconut milk use 1/4 cup third pressed milk for cooking vegetable and use 3/4 cup thick milk toward the end
Adjust the water according to your consistency
Turmeric powder can be added if you prefer yellow gravy
Garlic is optional it can be skipped
Ingredients :
Coconut milk - 1 can
Carrot - 2, big - peeled and chopped
Potato - 2, big - peeled and chopped
Beans - 20, trim and cut
Drumstick - 6
Peas - 1/4 cup
Shallots - 10, roughly chopped or chopped big onion - 1/3cup
Garlic - 2, finely chopped
Cashew - few
Moong dal - 1/2 cup
Water - 2 cups
Lemon juice - 2 tablespoon to 3 tablespoon (adjust according to your sourness)
Salt - as needed
To grind :
Green Chilli - 4 or 5 according to your spice level
Ginger - 1/2 tbsp
Water - little, to grind
To temper:
Coconut oil - 1/2 tbsp
Mustard seeds - 1/2 tsp
Curry leaves - few
How to make Tirunelveli Sodhi Kuzhambu with step-by-step pictures:
Wash and soak moong dal with 1 + 1/2 cups of water for at least 30 minutes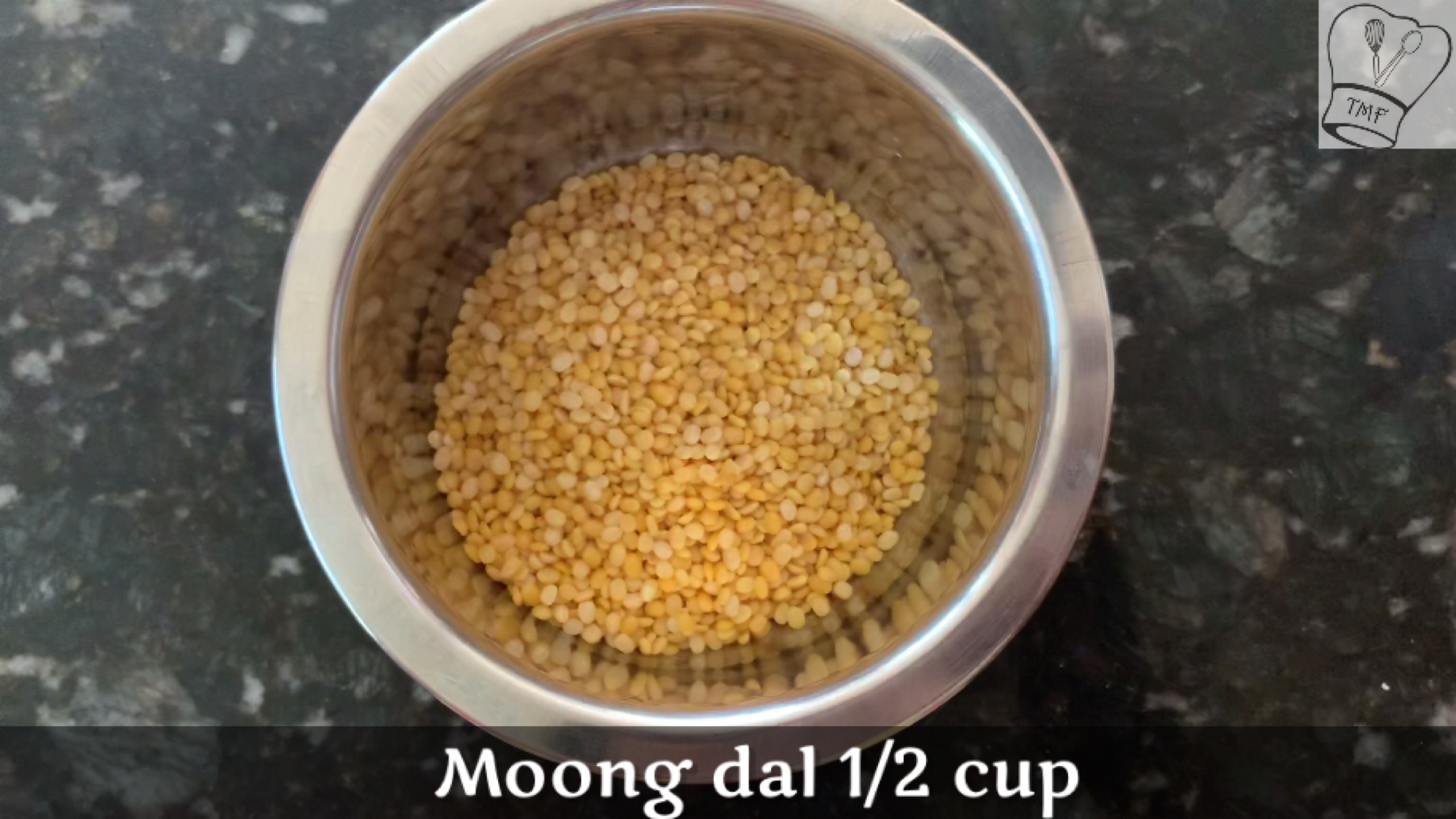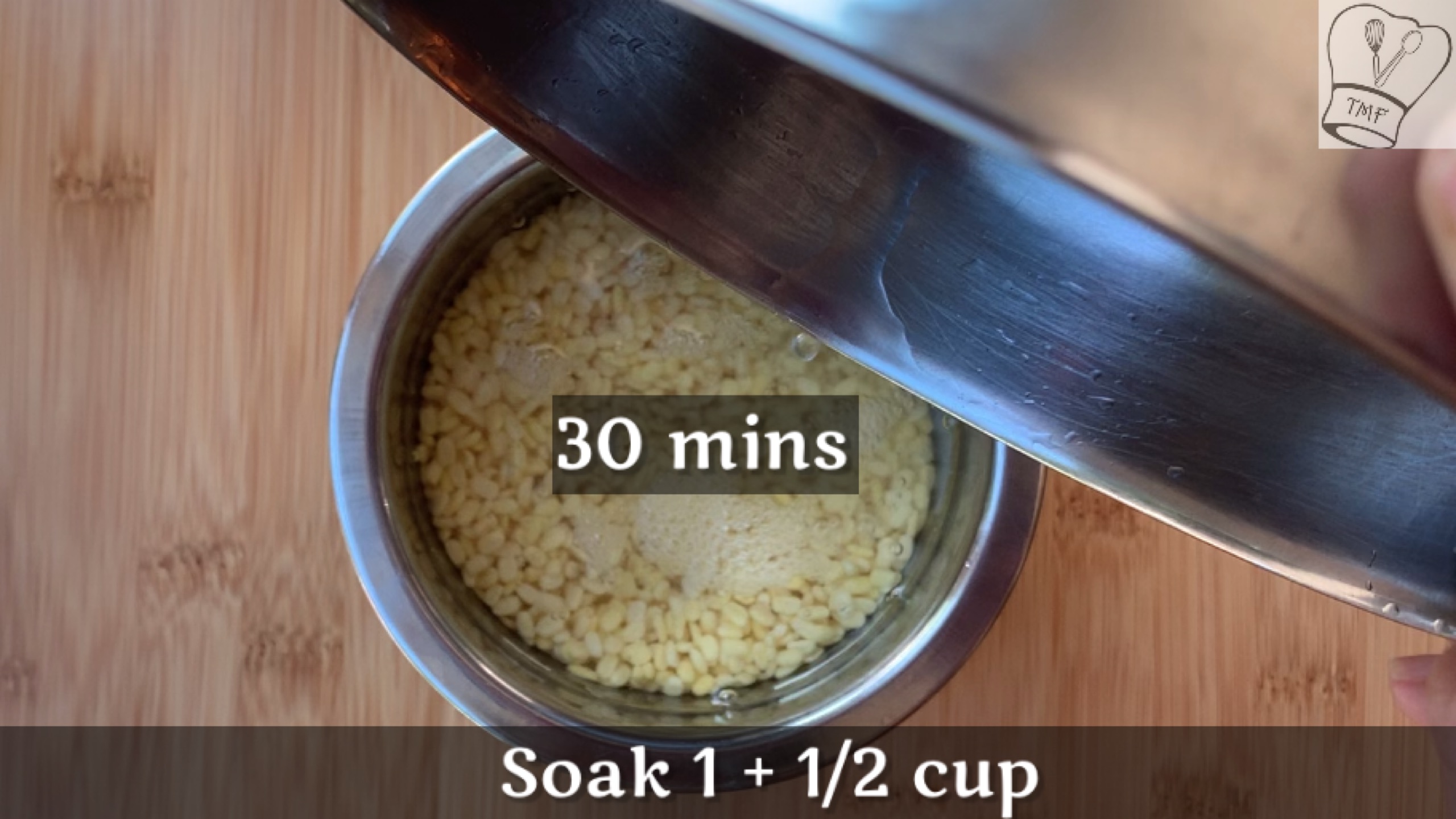 In a cooker, separator adds mixed vegetables, 1/4 cup coconut milk, 1/4 cup water, and a little salt. Close with a lid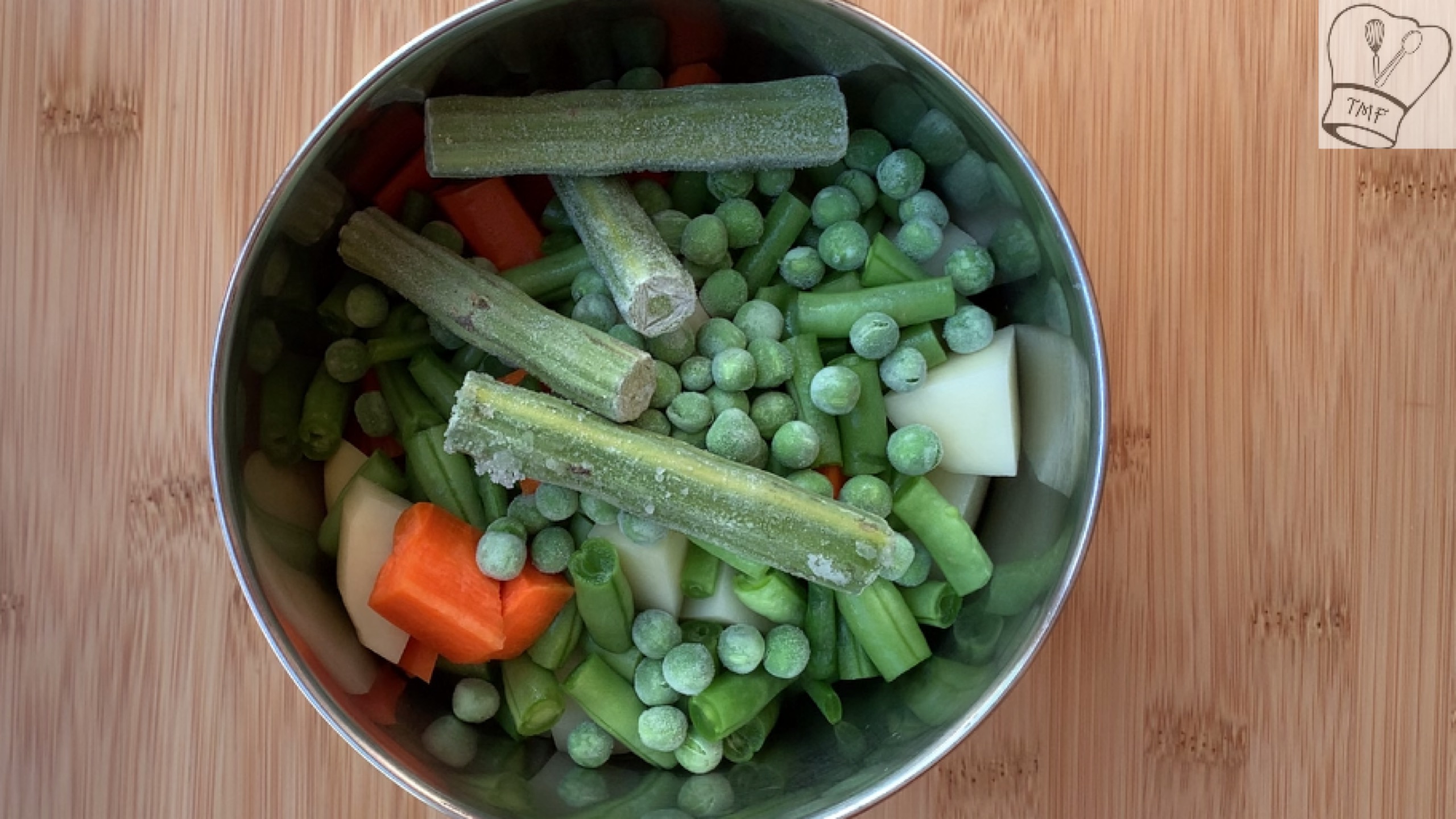 Keep the moong dal separator over the vegetable separator and cover with a lid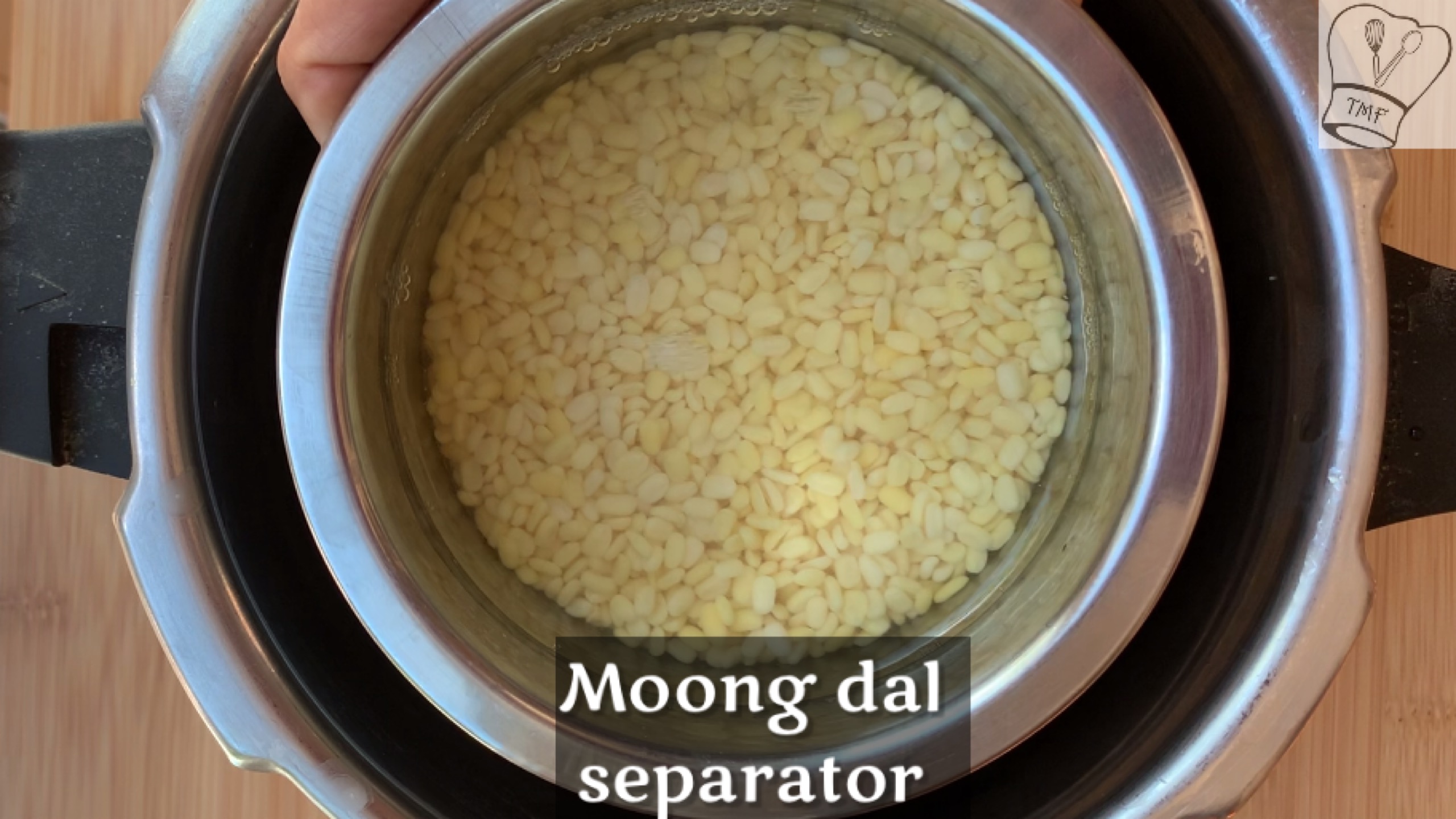 Pressure cook for 3 whistles. After the pressure release naturally set it aside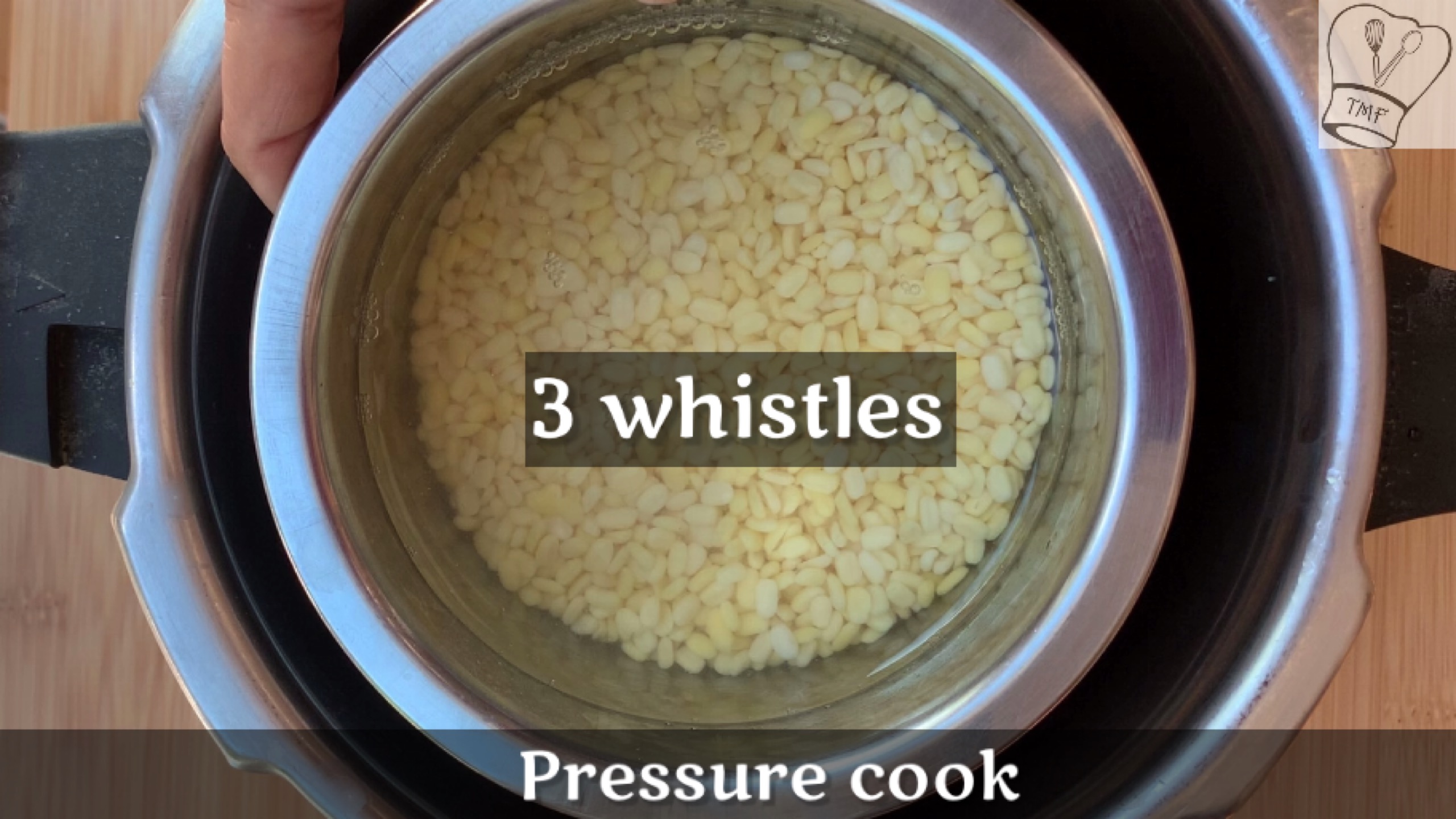 In a mixie jar add green chilli, ginger, and little water; grind
Check if the dal and veggies are cooked well
If a wide pan add oil when the oil is hot add mustard seeds and let it splutter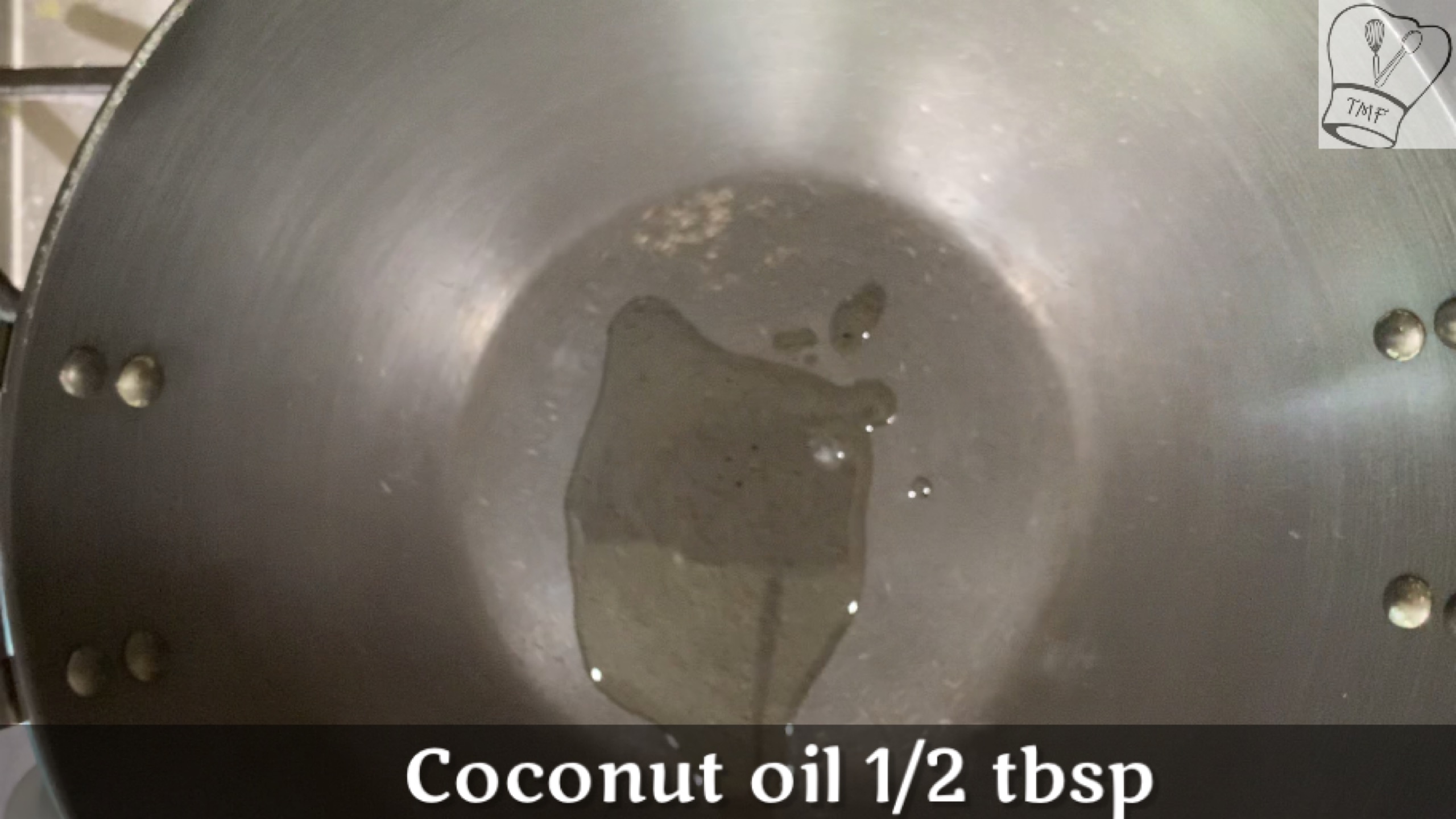 Add cashew and curry leaves and roast well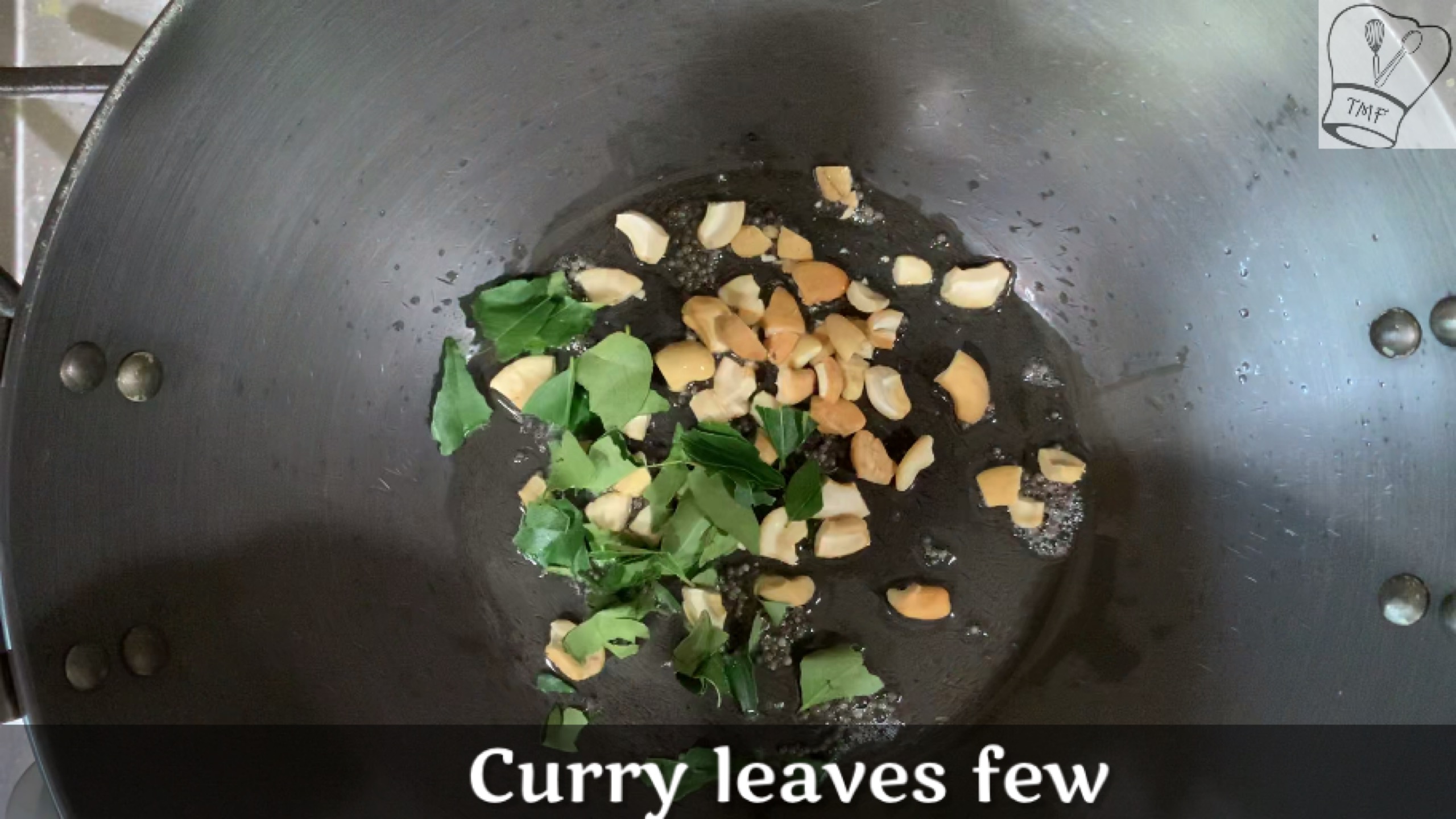 Once both are roasted add garlic and sauté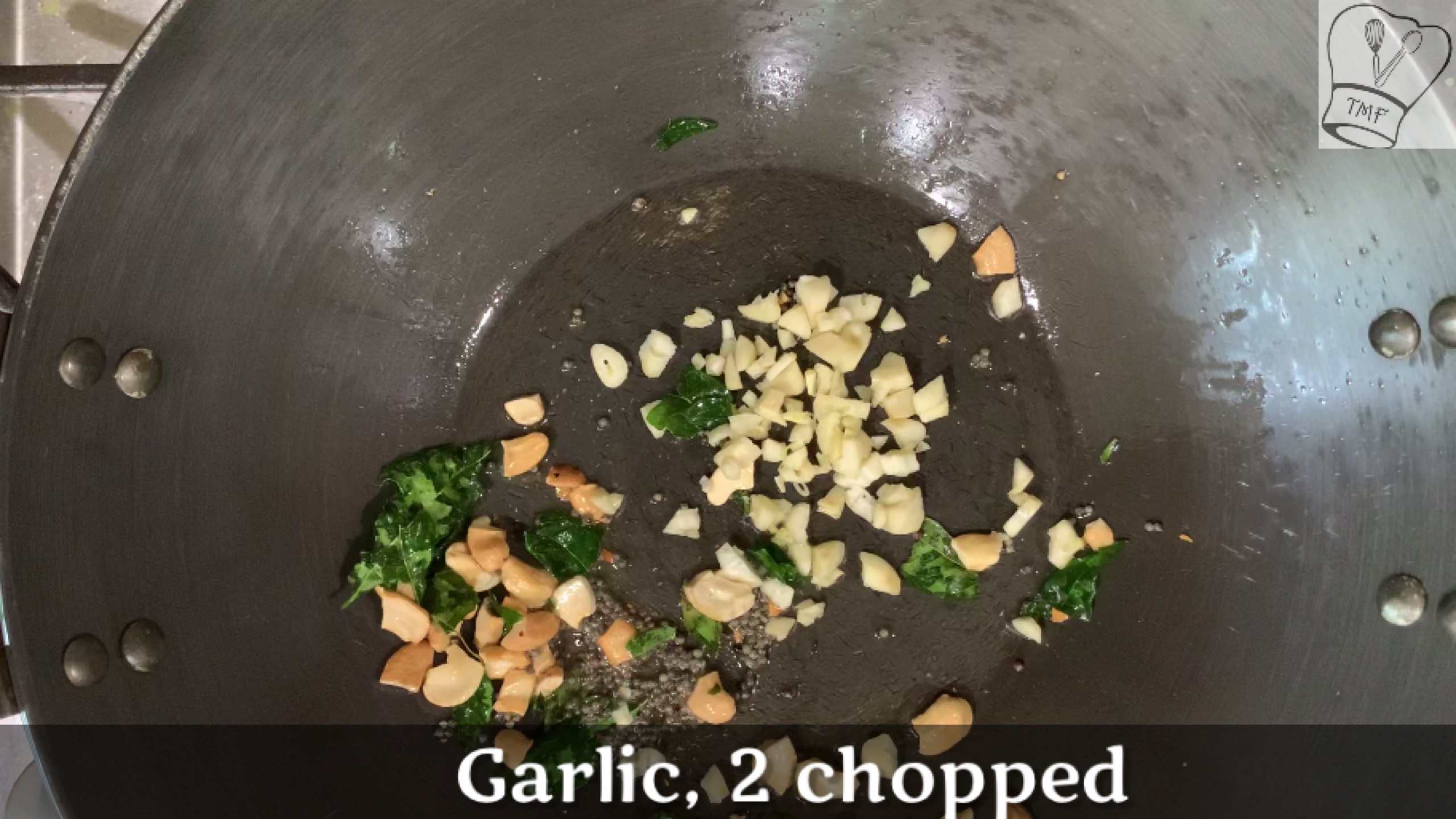 Add chopped onion and cook till onions turn translucent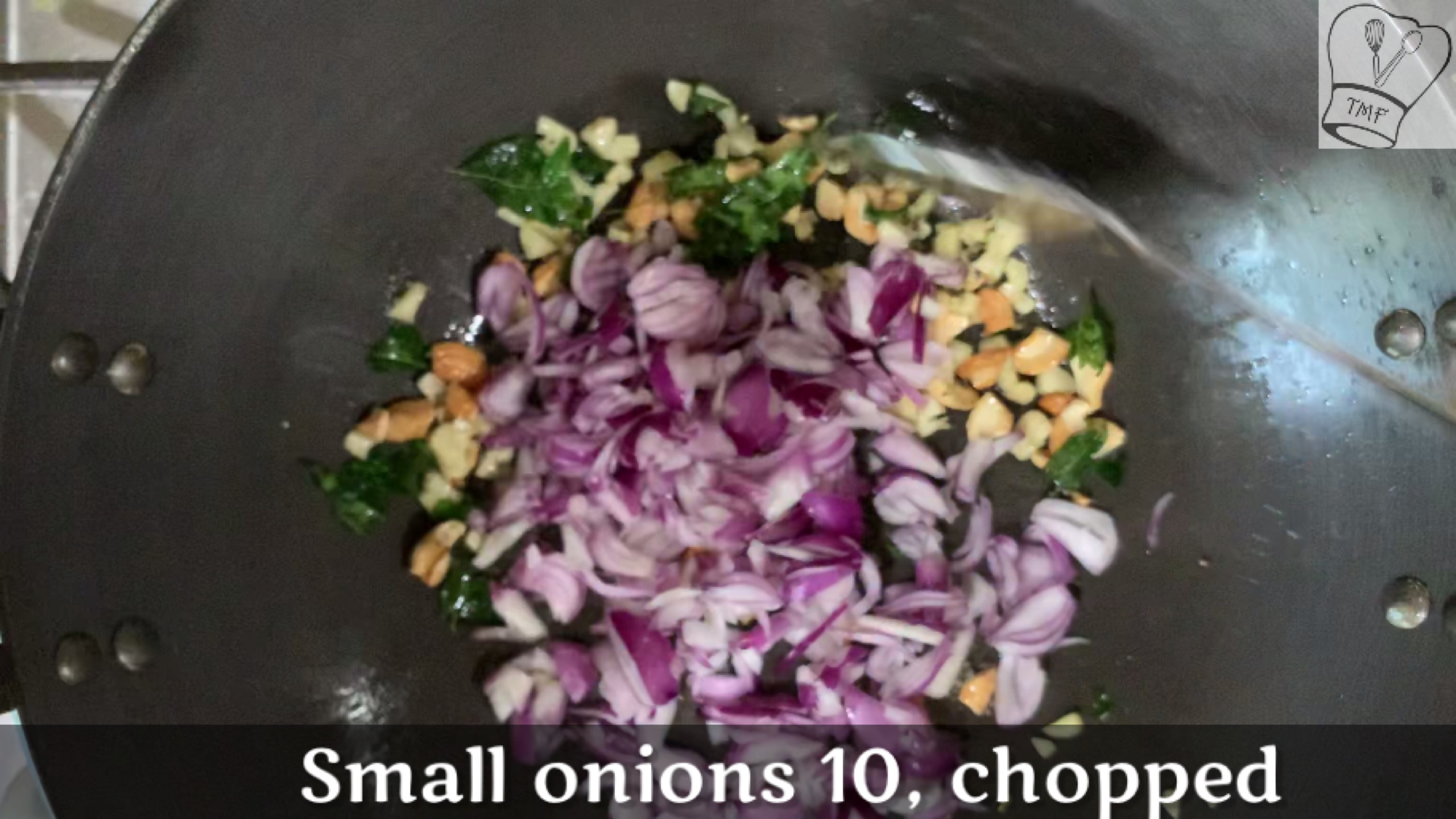 Pour green chilli water and cook for a minute
Add cooked vegetables along with the liquid, cooked dal required salt and 1/2 cup of water; mix everything well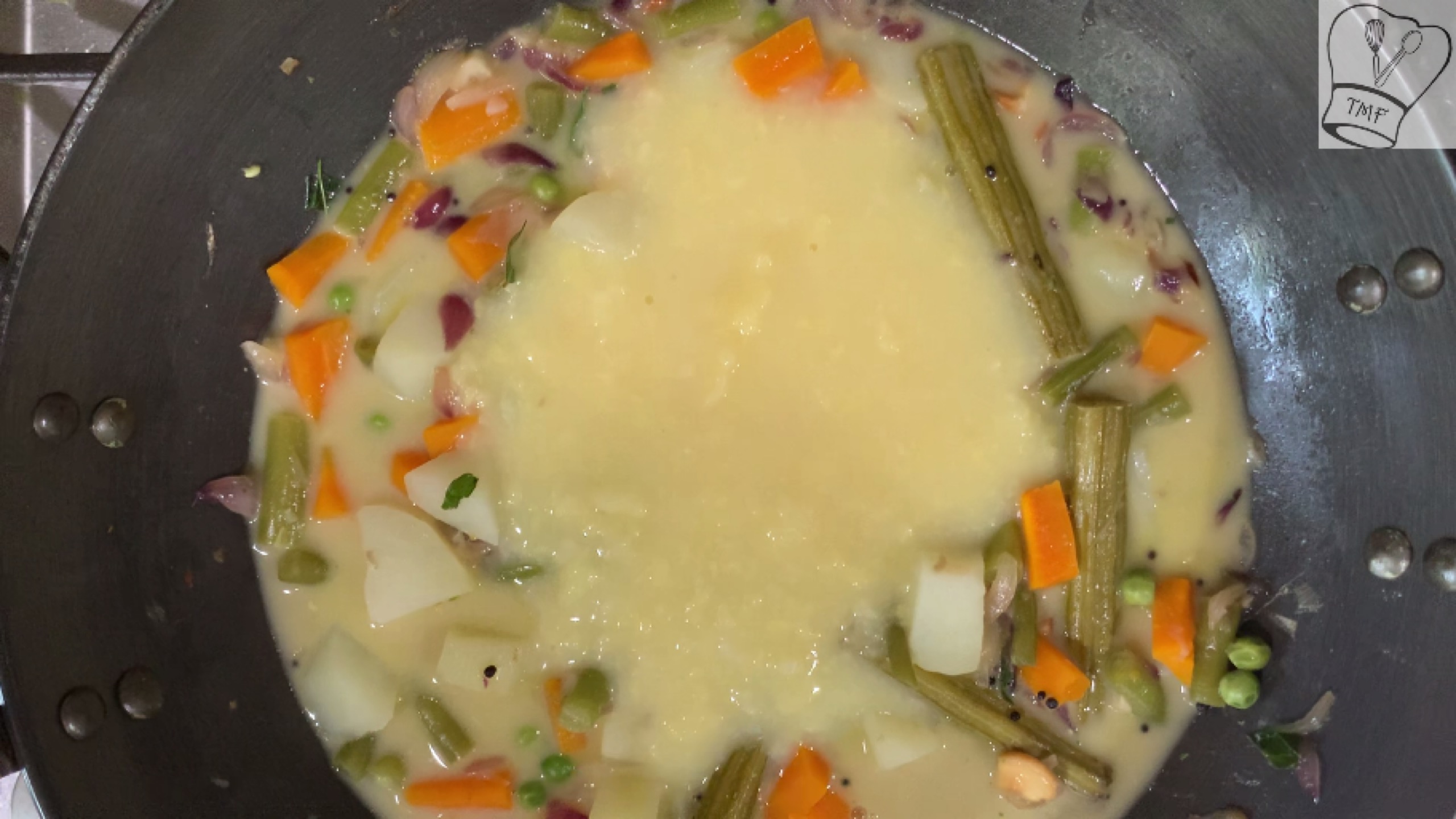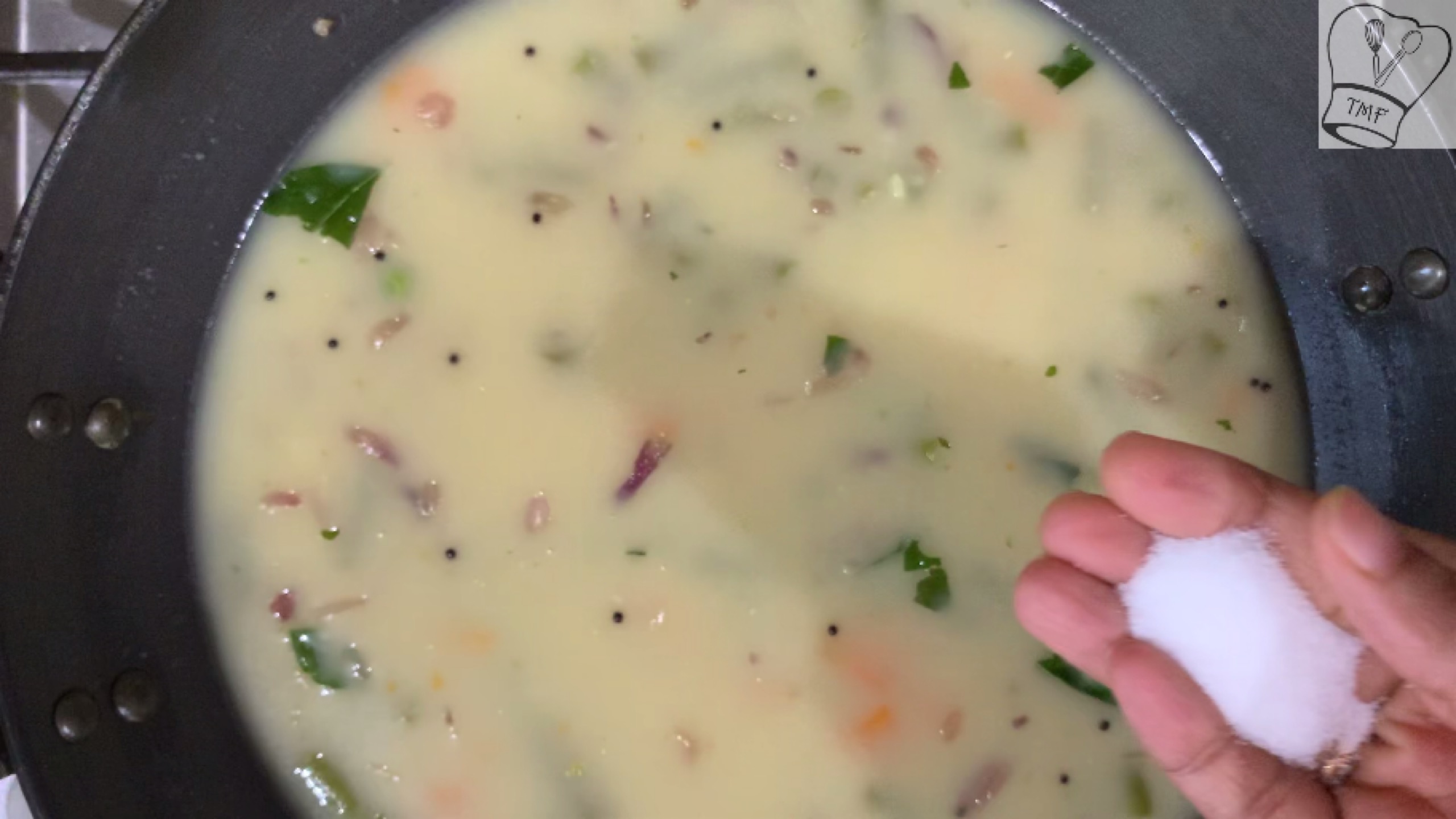 Cook till everything comes together and boils well for around 10 mins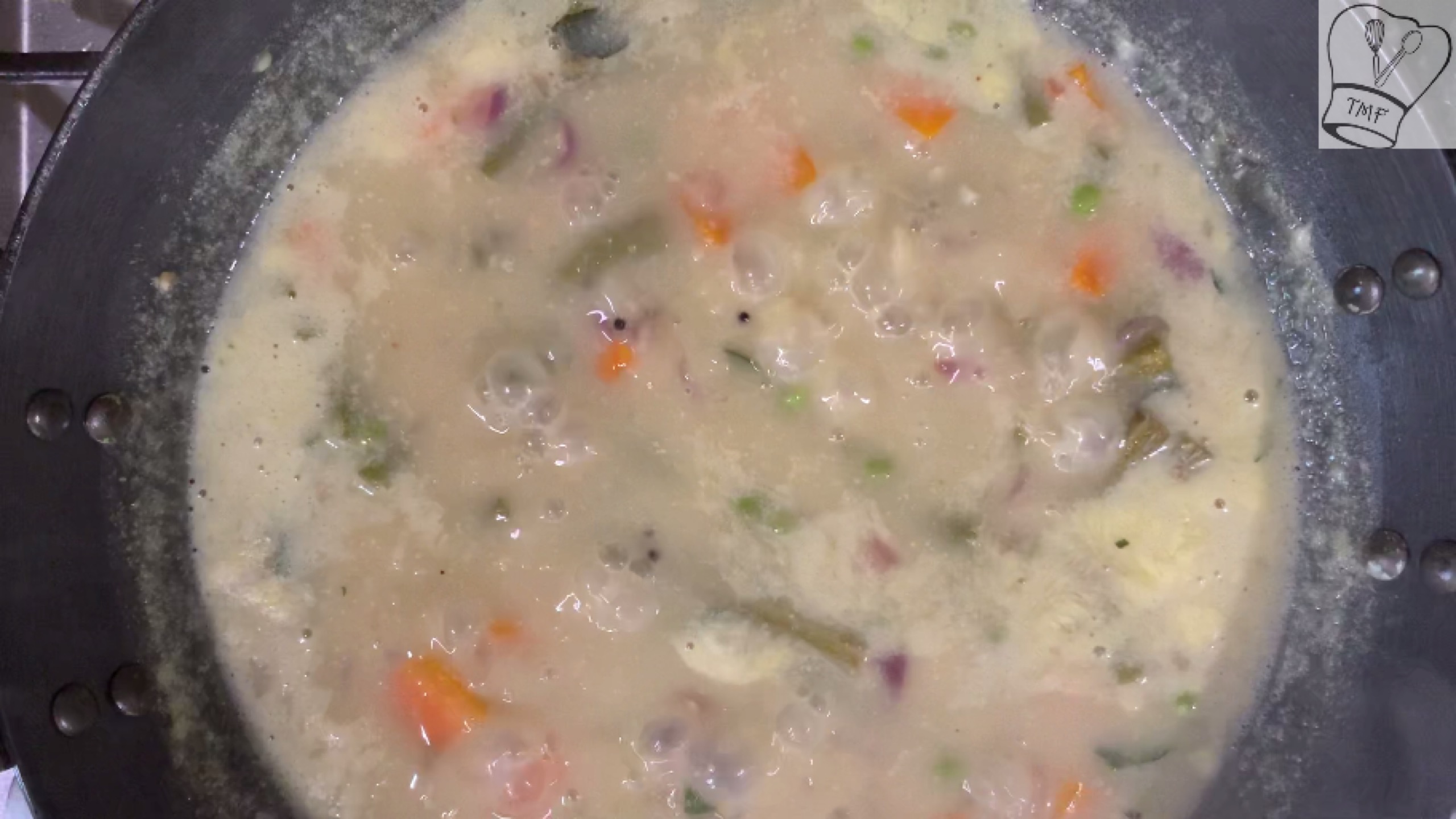 Simmer the stove to the lowest flame and add the remaining coconut milk and add extra water if required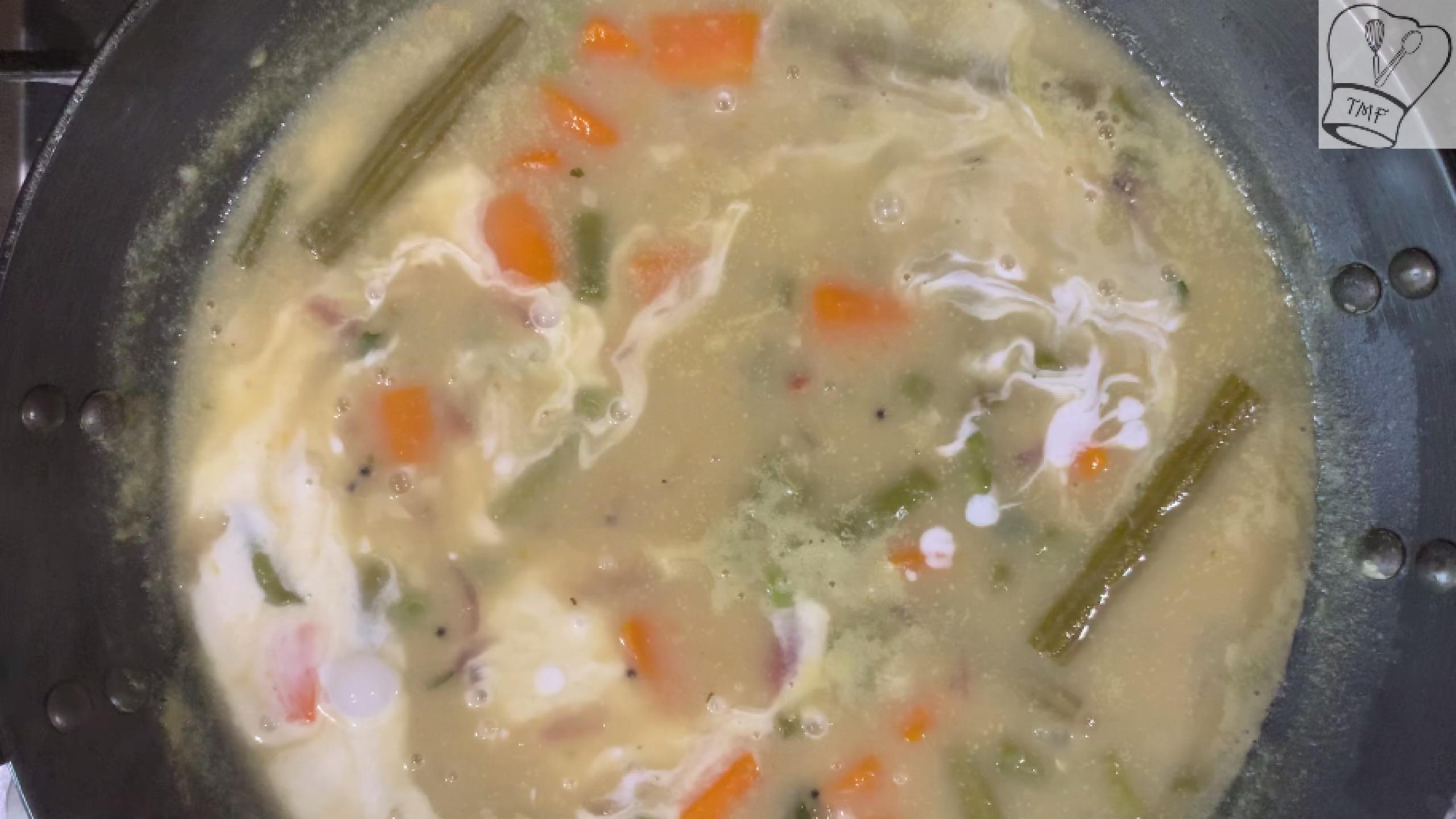 Cook for a minute and switch off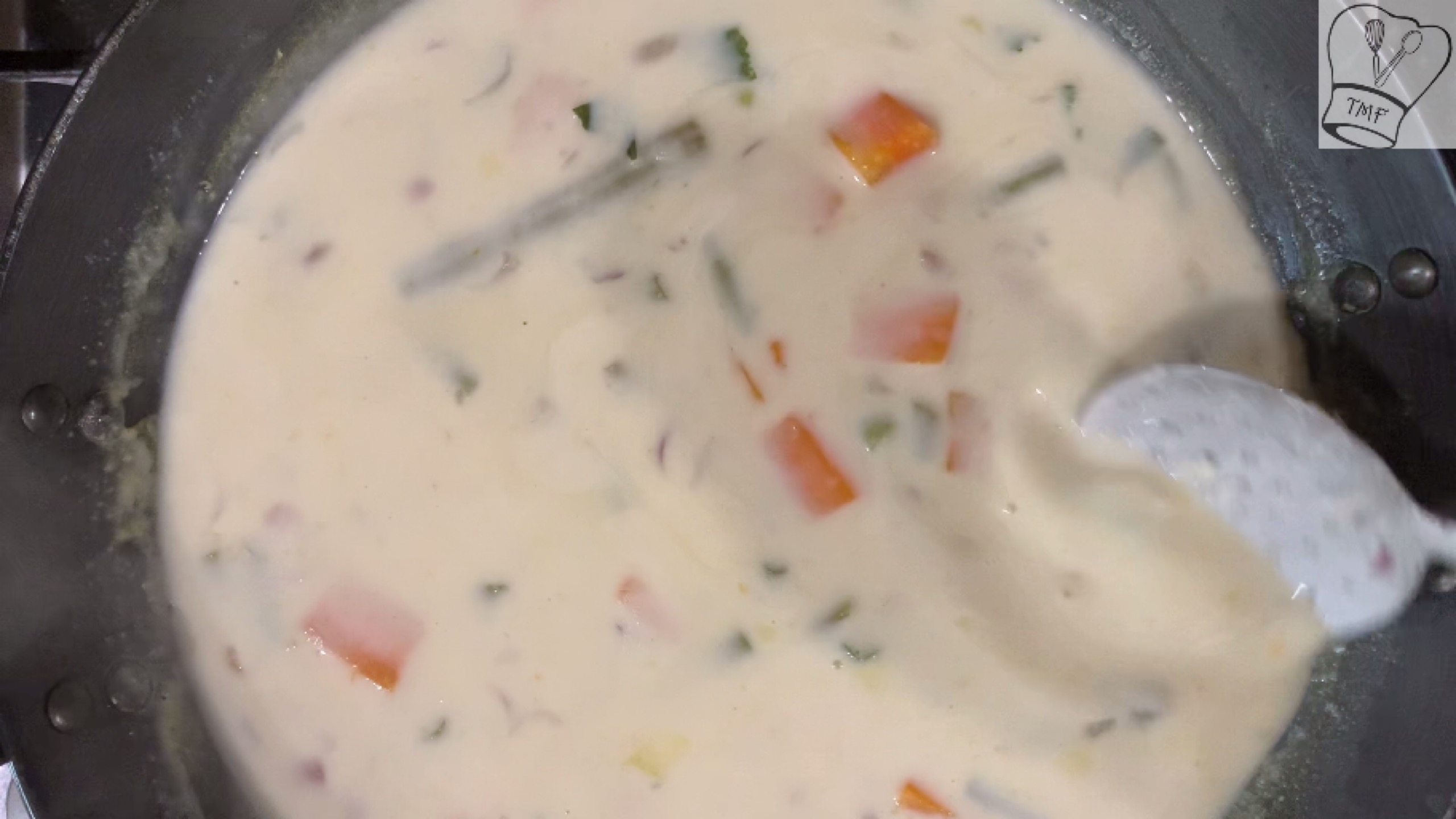 Let the Sodhi kuzhambu cool down for at least 15 minutes
Add lemon juice and adjust the quantity according to the lemon sourness; mix well and serve