Vada curry recipe, Vadacurry, hotel style vada curry, vadakari , vada kari, side dish for idli, dosai and Appam , chettinadu vada curry, Chennai style vada, saidapetta vada curry, curry,vadai curry. Check out the Vada curry video and If you like the video pls SUBSCRIBE to my channel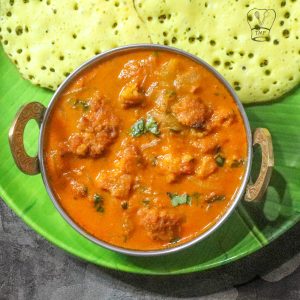 what is vada curry
It is a Famous hotel dish often prepared with leftover masala vadai. Curry with vadai is a popular south Indian side dish. Vadakari tastes best with set dosai, Appam, and idli dosai varieties. In-home I prefer making fresh masala vadai for vadacurry side dishes.
Can I steam vadai?
Vada Kari is traditionally prepared with deep-fried vadai. You can use leftover vadai for this recipe. For a healthier version, you can use baked masala vadai for preparing vada curry. Steamed vadai or shallow fried vadai may alter the vadai curry taste.
What kind of vadai goes well for this curry?
Hotel Vadacurry is prepared with leftover masala vadai. You can also use baked masala vadai, kondakadalai vadai instead. Avoid medu vadai.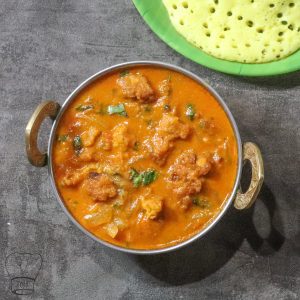 how to alter thick vada curry?
Chana dal, pottukadalai, and poppy seed might thicken the curry over time. check the salt and Adjust the water according to your preferred texture.
Can I skip tomato?
Yes but in that case increase water.
Why onion is sliced and chopped?
For the curry texture restaurant usually add both sliced and chopped onion for vadaikari
Shelf life of vadacurry?
If you are using leftover vadai, consume the gravy within 1 day but vada curry with freshly fried vadai says good for 2 days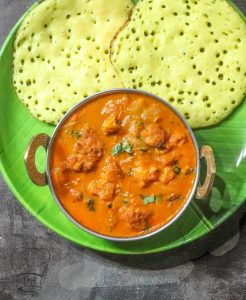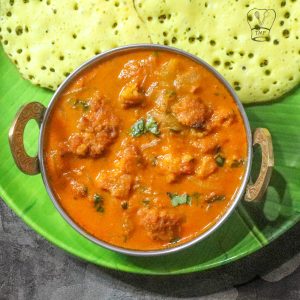 Ingredients
Vada curry masala
cloves

3

Small piece cinnamon

fennel seeds 1/2 tbsp

poppy seeds 1 tbsp

green chilli 3

byadgi chili 4

pottukadalai | roasted gram 1 tbsp

coconut 1/2 cup

Kashmiri chilli powder 1/2 tbsp

turmeric powder 1/2 tsp

cardamom 2
Vada Kari
Masala vadai

peanut oil 3 tbsp

Clove

1

Cinnamon small piece

Cardamom 1

Fennel seeds 1/2 tsp

onion 2

sliced and chopped 1 and 1/2 onion thinly sliced 1/2 onion finely chopped

Ginger garlic paste 1 tbsp

big tomato 1

4

cups

of water as required

Required salt

Pinch

of jaggery/sugar

Coriander leaves few

Curry leaves few
Instructions
Masala vadai
Firstly prepare masala vadai and filter oil; keep aside
Vadacurry masala
Add cloves, small piece of cinnamon, fennel seeds, poppy seeds, green chilli, byadgi chili to a wide pan and turn on the stove on medium flame and give a quick mix

Furthermore, add roasted gram and saute in low- medium flame till they turn aromatic and slightly change color

Turn off the stove and add coconut, Kashmiri chilli powder, and turmeric powder; mix well

Finally, add cardamom and leave everything in the hot pan and let them cool completely

Add little water and grind smooth masala
Vada curry gravy
Add 2 tablespoon of oil and turn on the stove pan medium flame and heat

Furthermore add clove, cinnamon, cardamom, and fennel seeds; mix well

Add onion, ginger-garlic paste and mix well

Add curry leaves and saute till onion raw smell goes off

Furthermore add 1 tablespoon of oil and saute till onion starts to change color

Add tomato and required salt; mix well and cook till tomatoes turn mushy

Furthermore, add the ground masala and saute for 2 minutes in low flame

Add 1/2 cup of mixie water and bring to boil

Furthermore, add 3 cups of water and boil for 10 minutes; mix well in between

Add a small piece of jaggery and boil for 5 minutes

crumble vadai into big pieces and add

Furthermore add 1/2 cup of water, coriander leaves, and curry leaves and boil for 5 minutes. Tasty vada curry is ready
Video
Notes
You can use leftover masala vadai for Vadai curry
For a healthier version, you can use baked vadai. Steamed/ vadai made in paniyaram might not give hotel-style taste
Vada curry thickens overtime so adjust water accordingly
Adjust chilli according to your taste
Always drain the oil from fried vadai then prepare vadakari

Ingredients
Vada curry masala
cloves 3
Small piece cinnamon
fennel seeds 1/2 tbsp
poppy seeds 1 tbsp
green chilli 3
byadgi chili 4
pottukadalai | roasted gram 1 tablespoon
coconut 1/2 cup
Kashmiri chilli powder 1/2 tablespoon
turmeric powder 1/2 teaspoon
cardamom 2
Vada Kari
peanut oil 3 tablespoon
Clove 1
Cinnamon small piece
Cardamom 1
Fennel seeds 1/2 tsp
onion 2 , sliced and chopped 1 and 1/2 onion thinly sliced 1/2 onion finely chopped
Ginger garlic paste 1 tablespoon
big tomato 1
4 cups of water as required
Required salt
Pinch of jaggery/sugar
Coriander leaves few
Curry leaves few
How to make Vada curry with step-by-step pictures
Masala vadai
Firstly prepare masala vadai and filter oil; keep aside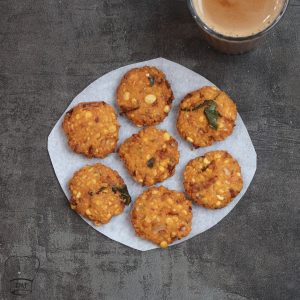 Vadacurry masala
Add cloves, a small piece of cinnamon, fennel seeds, poppy seeds, green chilli, byadgi chili to a wide pan and turn on the stove on medium flame and give a quick mix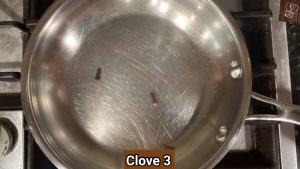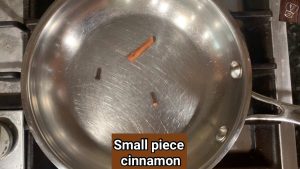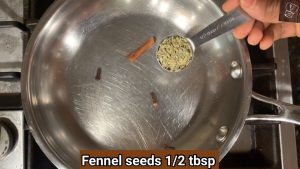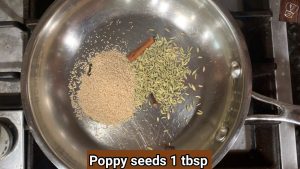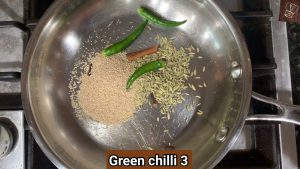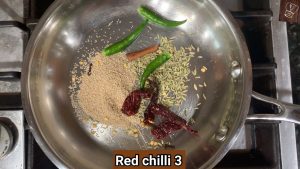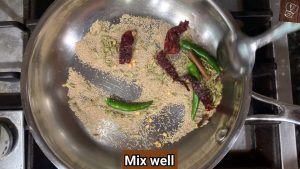 Furthermore, add roasted gram and saute in low- medium flame till they turn aromatic and slightly change color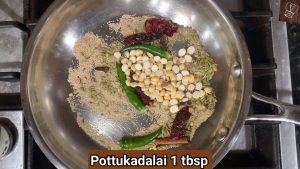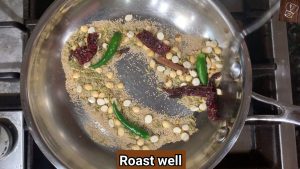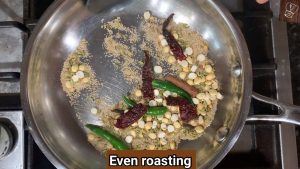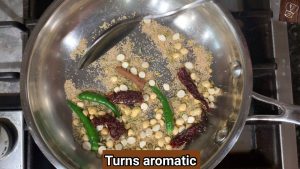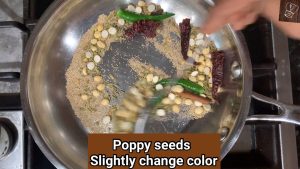 Turn off the stove and add coconut, Kashmiri chilli powder, and turmeric powder; mix well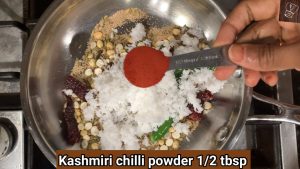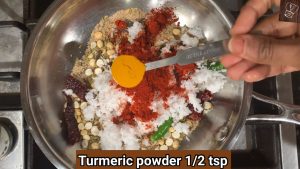 Finally, add cardamom and leave everything in the hot pan and let them cool completely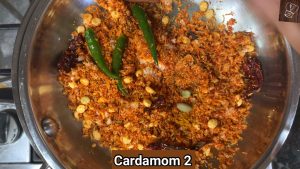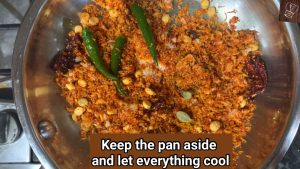 Add little water and grind smooth masala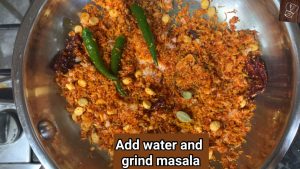 Vada curry gravy
Add 2 tablespoon of oil and turn on the stove pan to medium flame and heat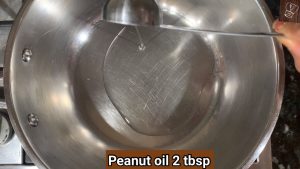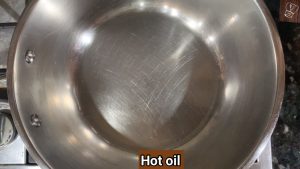 Furthermore add clove, cinnamon, cardamom, and fennel seeds; mix well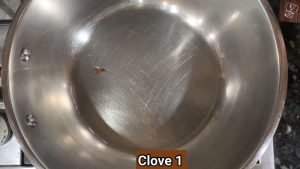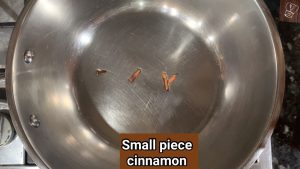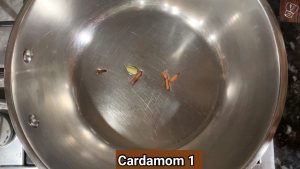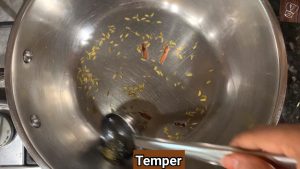 Add onion, ginger-garlic paste and mix well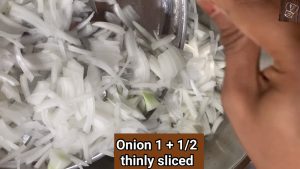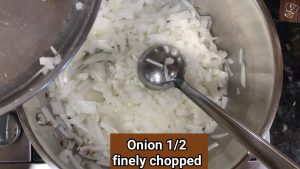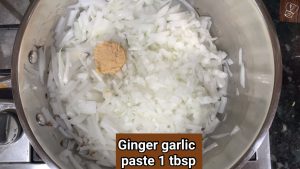 Add curry leaves and saute till onion's raw smell goes off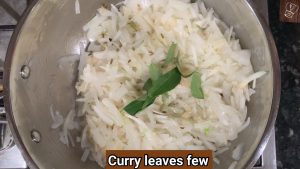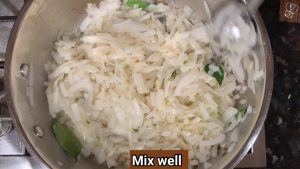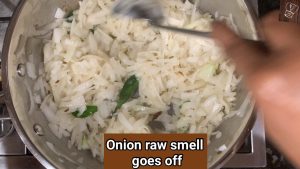 Furthermore, add 1 tablespoon of oil and saute till the onion starts to change color
Add tomato and required salt; mix well and cook till tomatoes turn mushy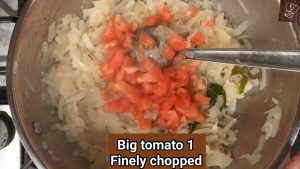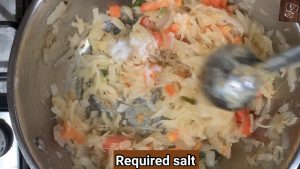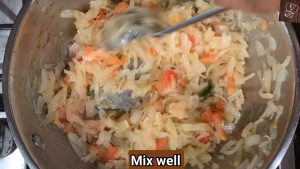 Furthermore, add the ground masala and saute for 2 minutes on a low flame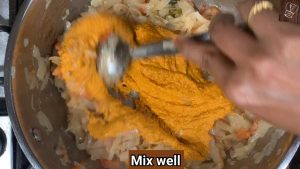 Add 1/2 cup of mixie water and bring to boil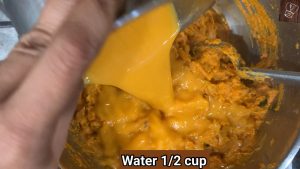 Furthermore, add 3 cups of water and boil for 10 minutes; mix well in between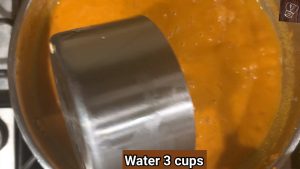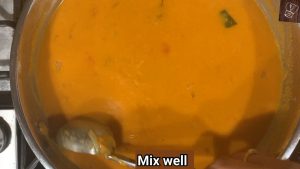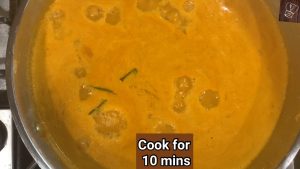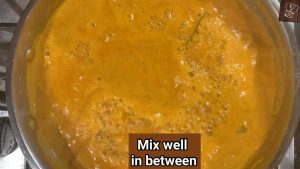 Add a small piece of jaggery and boil for 5 minutes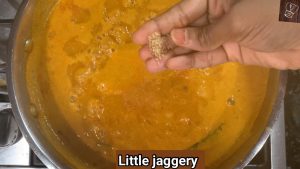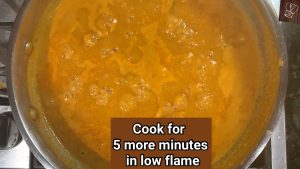 crumble vadai into big pieces and add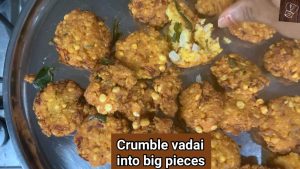 Furthermore add 1/2 cup of water, coriander leaves, and curry leaves and boil for 5 minutes. Tasty vada curry is ready