Jeera rice recipe | Jeera pulav | Indian Cumin rice | one pot restaurant style Jeera rice | instant pot Jeera rice | IP Jeera pulao| Zeera rice | how to make Jeera rice | jeera rice Check out the detailed Jeera rice video or 1 minute Jeera Rice shorts . If you like the video pls SUBSCRIBE to my channel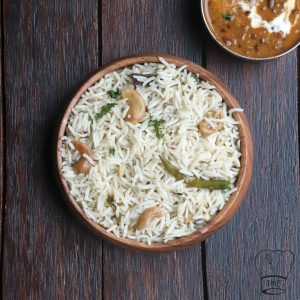 Jeera rice recipe is a tasty flavorful one-pot rice recipe. The detailed recipe with this & tricks to make the best restaurants style Jeera rice in Instant pot.
Restaurant-style Jeera rice
Jeera rice is a popular rice dish served in many hotels along with gravy varieties. Subtle cumin-flavored rice is so healthy and tasty
Why Jeera rice in Instant Pot
Most of the restaurants cook rice Al dente for Jeera pulao. My toddler finds it difficult to eat that texture so I prefer cooking rice in an instant pot or pressure cooker.
Should I use hot water for soaking?
No, always use room temperature water for soaking and never soak the rice for a long time. 5 minutes works best.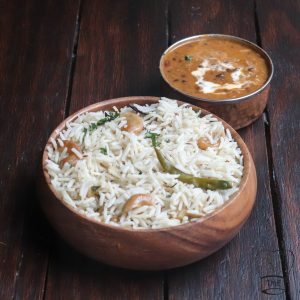 Why hot water for cooking?
I find pulav cooked in hot water comes fluffy with a perfect texture. I generally do Auto cutoff in the kettle.
Can I cook jeera rice in the pressure cooker?
Yes follow the recipe and cook for one whistle. Adjust the water according to your basmati rice.
How to make postpartum-friendly Jeera rice?
I have used whole green chilli so this recipe makes it perfect no spicy jeeraga rice which is good for new moms' digestion. You can cook jeera rice with little extra water for easy digestion.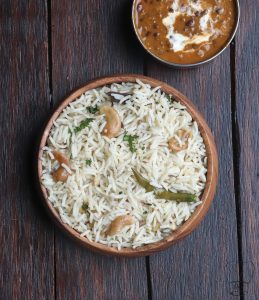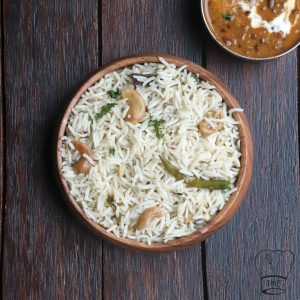 Ingredients
1

cup

basmati rice

1

tablespoon

softened butter

10

cashews

1/2

tablespoon

cumin seeds

1

bay leaf

Small piece of cinnamon

clove

1

cardamom 1

Required salt

green chilli 1

1

+ 1/2 cup hot water

Few drops of sesame oil
Instructions
firstly wash basmati rice and soak with enough water for 5 minutes

Turn on Instant pot in "saute" mode and add butter

When the display shows "hot" add cashews and cumin seeds and saute till. Cashew starts to change color

Furthermore add bay leaf, clove, cardamom and give a quick mix

Discard the water and add the rice

Furthermore, add green chilli and required salt; saute till rice turns dry

Add hot water and mix well. Make sure nothing is stuck to the pan

furthermore add a few drops of sesame oil and press "cancel"

cook for 4 minutes and Do natural pressure release

carefully open the lid and Fluff the rice
Video
Notes
I have used basmati rice but you can variety of rice. Adjust the water accordingly
 Long Grain Basmati Rice is recommended for the best restaurant style fluffy rice
Always wash the rice well at least 3 to 4 times, until you see clear water
For Al dente cooking, prepare rice in an open pot
Avoid soaking the rice for a long time
Always use room temperature water to soak the rice. Avoid warm /hot water required.
If you prefer crunchy cashews, saute cashews and cumin seeds; keep aside and add them after cooking rice
You can star anise or any other whole spice of your choice
A few drops of sesame oil are optional but help for perfect texture 
Ingredients
1 cup basmati rice
1 tablespoon softened butter
10 cashews
1/2 tablespoon cumin seeds
1 bay leaf
Small piece of cinnamon
clove 1
cardamom 1
Required salt
green chilli 1
1 + 1/2 cup hot water
Few drops of sesame oil
How to Jeera pulav with step-by-step pictures
firstly wash basmati rice and soak it with enough water for 5 minutes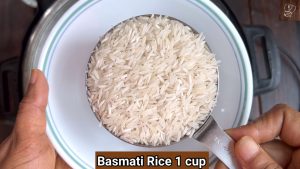 Turn on the Instant pot in "saute" mode and add butter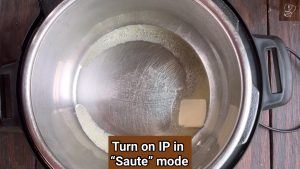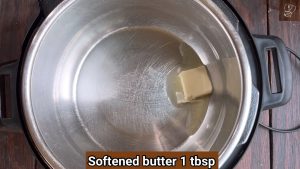 When the display shows "hot" add cashews and cumin seeds and saute till. Cashew starts to change color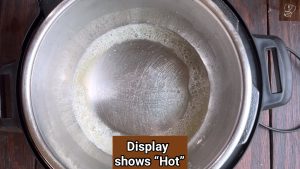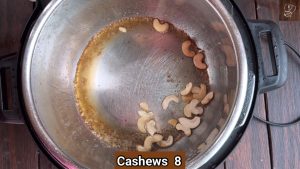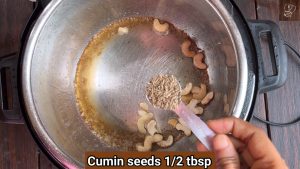 Furthermore add bay leaf, clove, and cardamom; give a quick mix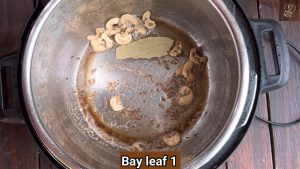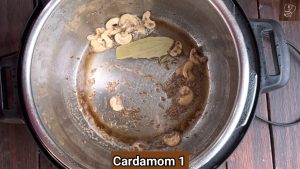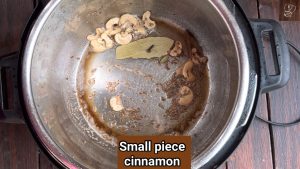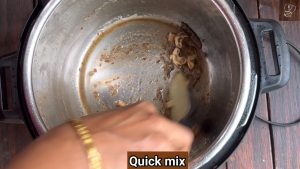 Discard the water and add the rice
Furthermore, add green chilli and the required salt; saute till rice turns dry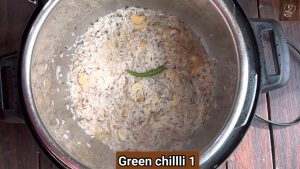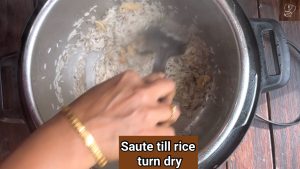 Add hot water and mix well. Make sure nothing is stuck to the pan
furthermore add a few drops of sesame oil and press "cancel"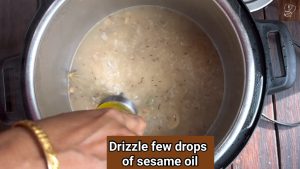 cook for 4 minutes and Do natural pressure release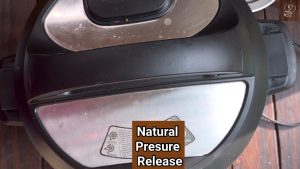 carefully open the lid and Fluff the rice