Vada recipe | Ulundhu vadai | Medu vada | Ulundu vadai | medhu vadai | uddina vada recipe | Ulunthu vadai | crispy soft medhu vada | medu vada recipe crispy and tasty south Indian fritters or Indian savory doughnut recipe | neividhyam | neyvedhyam ulundhu vadai | onion medhu vada recipe with step by step pictures and video recipe. Check out the Vada recipe. If you like the video pls SUBSCRIBE to my channel.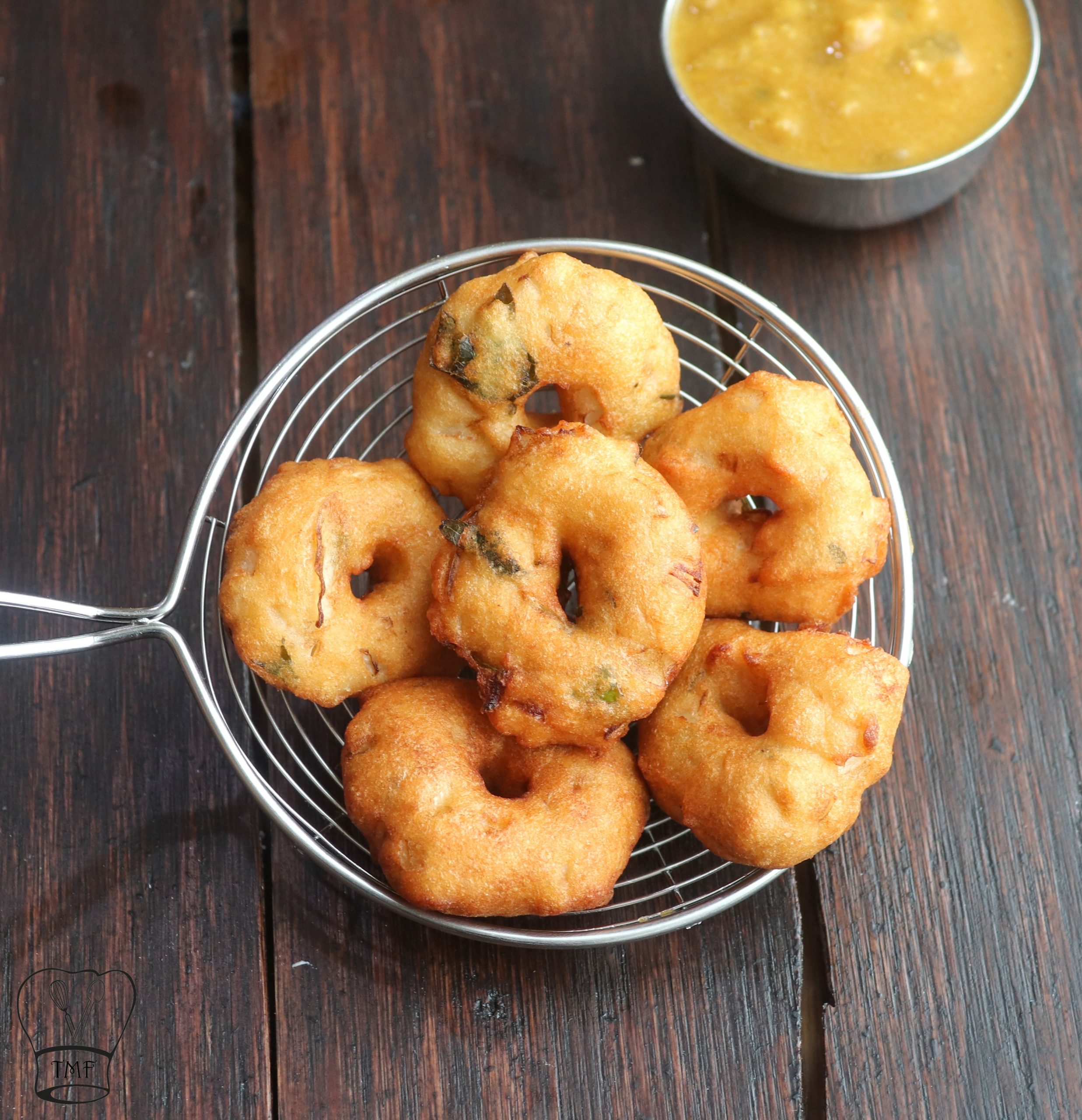 Vadai recipe
Vadai is one of the popular traditional south Indian snacks made using Urad Dhal (Ulundhu). It's also served as an appetizer. Vadai occupies a special place in breakfast combo and special occasion meals. It is also prepared during festivals for naivedyam.
Ulundhu vadai | Medu Vada recipe
Medu vada is a type of traditional South Indian fritters made with urad dal. "Medu" is a Kannada word for "Soft" and "Vada" is "crispy fritters". perfectly crispy outside, soft and fluffy inside - defines a perfect vadai
South Indian
snacks recipe
Vada is a popular South Indian appetizer. It is popularly known as ulundhu vadai | ulunthu Vadai in Tamil, Garelu in Telugu, uddina vade | medu vade in Kannada, uzhunnu vada in Malayalam
Soaking dal for Vadai
Properly soaked Urad dal yields the best ulundhu Vadai. Always soak the Urad dal for at least 3 hours. Avoid soaking dal beyond 5 hours as the dal might absorb oil while frying. Soak the dal in room temperature water for soft and fluffy vada
Naivediyam Vadai recipe
For offering to god/festivals like Ganesh Chaturthi/Navratri etc. skip the onion and prepare no onion medu vada recipe.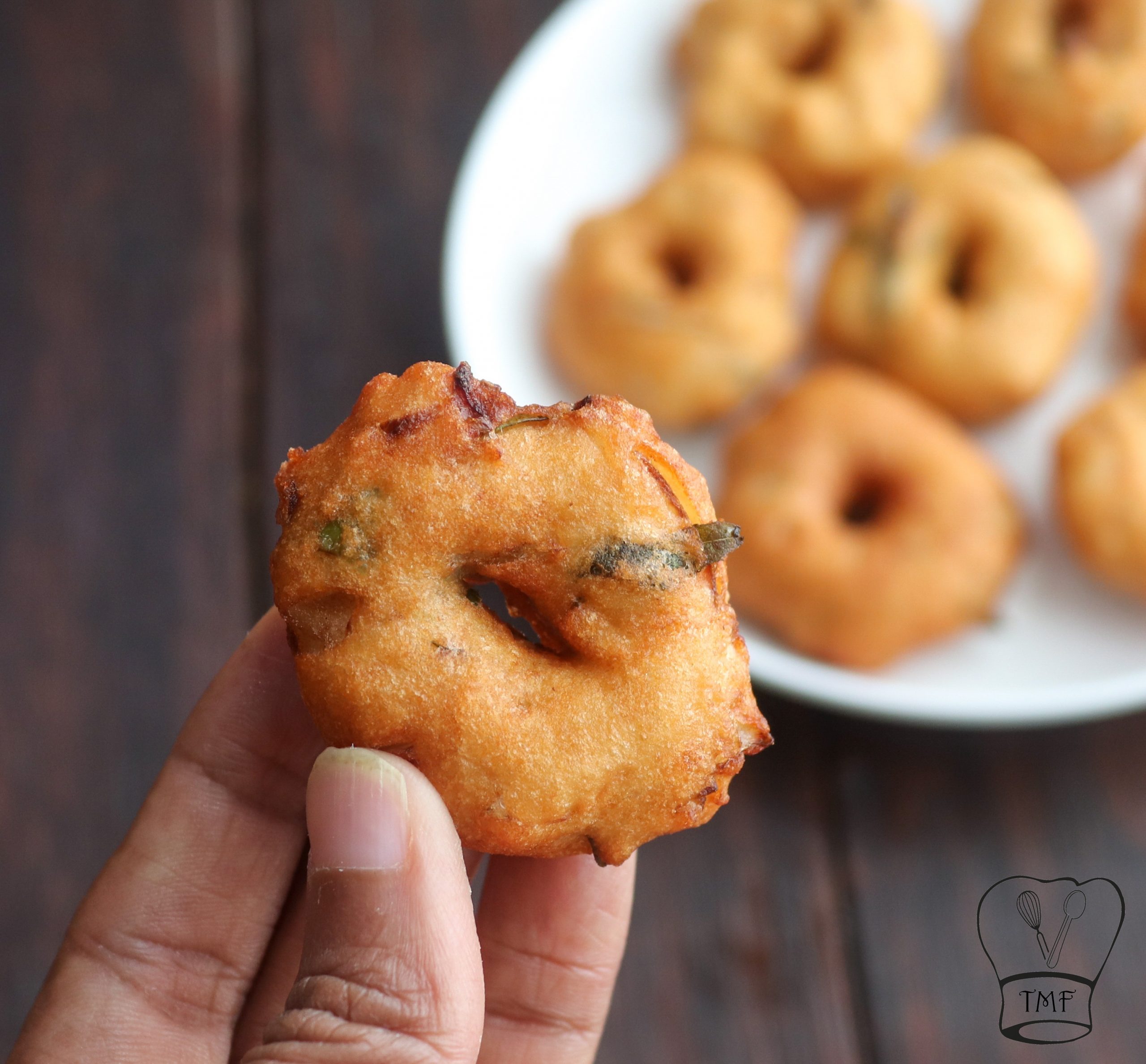 Why cold water for mixie Vadai batter grinding?
Making the fluffy batter is the key to crisp and fluffy vada. Always grind the Vadai batter with very minimal water. If you are using mixie for grinding Vadai batter, mixie might turn hot with minimal water so always sprinkle very little ice-cold water and grind. Even for grinder Vadai better, I always use ice-cold water
How to get smooth Vadai batter in a mixie?
Always use a small mixie jar for grinding batter in the mixie. If you have soaked a lot of dal, grind in batches to prevent mixie from turning hot. Sprinkle cold water and grind the water. Most importantly use a good powerful blender. low watt grinder might yield a hard and dense vada. Avoid the blender breaks down (as mortar turns hot)
Mixie or grinder for the batter?
If possible use a grinder for the batter, it yields the best Vadai. Be it mixie or wet grinder always sprinkle water and grind batter
How to fix a slightly watery batter?
Add little rice flour to the batter and make Vadai. You can also use little Rava instead of rice flour
When should I add salt for the Vadai maavu?
Always add salt just before you make Vadai. Salt tends to ooze out water and it will make the batter watery. Also, add onions only before frying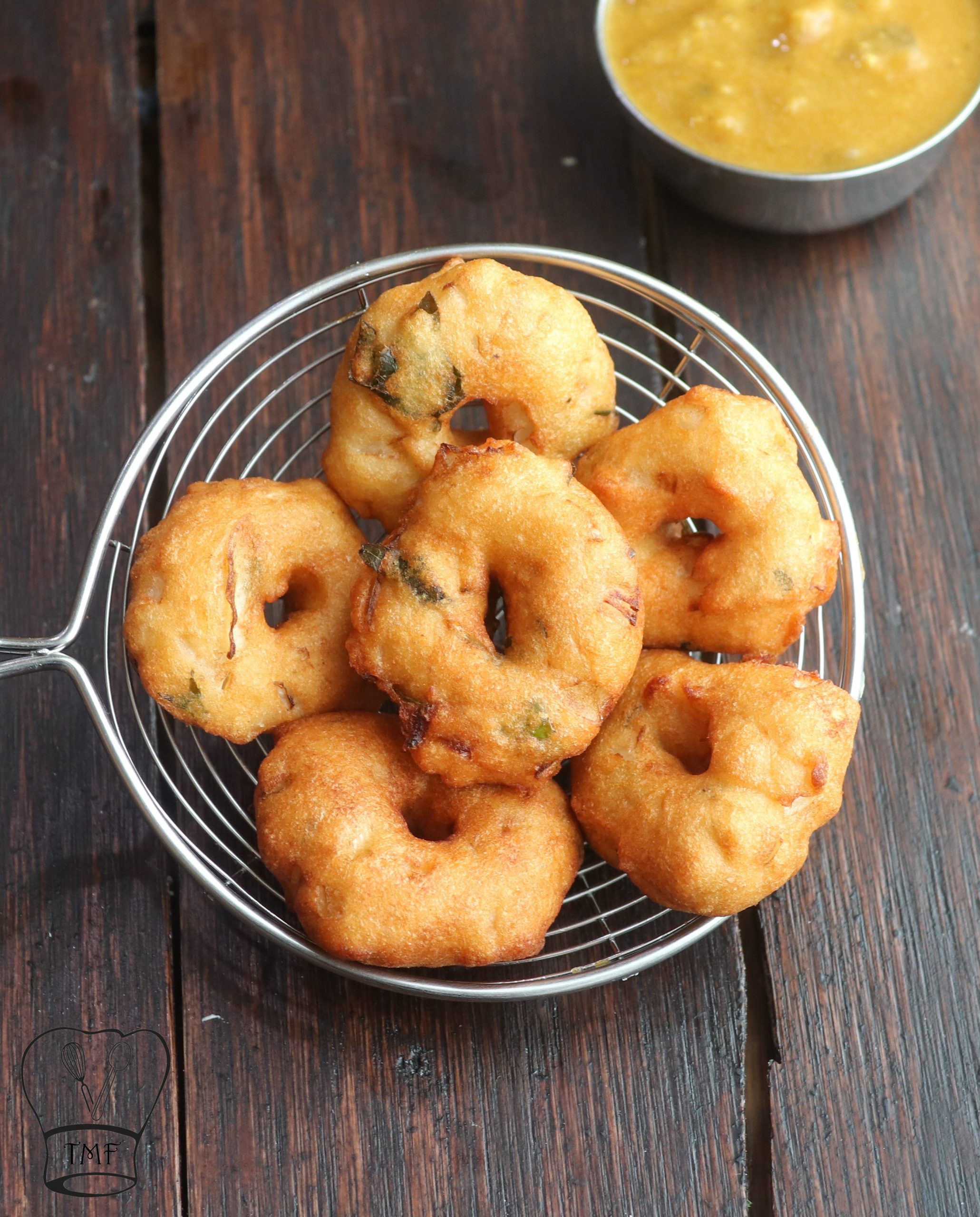 How to reheat vada?
You can simply refry them in hot oil or reheat to crisp them in a preheated oven at 360 F for 3 to 4 minutes or until crisp. Avoid microwave
Why Vadai is crispy on the outside but uncooked inside?
Always Fry Vadai in medium flame. Medha vada fried on hot oil might turn brown soon but won't cook through.
Why does ulunthu vadai turn dense?
If the dal is not soaked well Vadai might turn dense. If the batter is too thick the vadai becomes dense when fried. Also if the mixie/ grinder turns hot you might end up with dense vadai. Sprinkle cold water for grinding helps for the vadai texture and taste.
Why does medhu vadai absorb oil?
If the oil is not hot enough or if the urad dal is over soaked, Medu vada can absorb a lot of oil. A slightly thin batter absorbs a lot of oil. Always sprinkle little cold water and grind the thick batter. The batter should be in the consistency were shaping them is easy and yet they turn spongy inside.
Should I add rice flour to the batter?
No, the traditional ulundhu Vadai batter recipe doesn't have rice or rice flour. Urad dal is the key ingredient for the texture, crispness, and taste. Sometimes if the ground batter becomes slightly runny, little rice flour is added to adjust the batter. It also helps with the crispness.
Should I add Chilli while grounding?
I prefer to ground the Urad dal alone and add all the additional ingredients after grinding.
How much water should I add?
Amount of water slightly vary according to your urad dal. Typically it is a 4:1( little less than 1) urad dal to water ratio. Sprinkle cold water little by little and grind batter

Other vadai recipes in TMF
Ingredients
Soak:
3/4

cup

Urad dal

Water enough to soak
Grind
Ice cold water as required

around 3 tablespoon + as needed
Batter
Curry leaves few

1/8

teaspoon

sugar

1/4

teaspoon

pepper

1/8

teaspoon

ginger powder or grated ginger

2

green Chilli

deseeded

Salt

1/4

cup

Onion

Asafoetida generous portion
Instructions
Soaking the dal
Wash the dal well and soak for 4- 5 hours until the dal splits well if pressed

Transfer the soaked dal to a colander and drain the water
Grind the Ulundu Vadai Batter
Sprinkle cold water little by little and ground fluffy smooth batter

Mixie or grinder always mix well in between grinding. Wipe the urad dal that sticks to the grinder/ mixie

The batter should be fluffy, half white, and smooth
Check the Batter Consistency
Take a small amount of ground batter and drop it into the bowl/ glass of water

The batter should maintain its shape and float on top. It should not spread out or dissolve

The batter should be non-sticky to your hands

If the batter is the right consistency transfer and mixes well with your hand in a clockwise direction for 30 to 40 seconds. This makes the batter more fluffy and aerated

Rest the batter - for easy shaping

Cover and refrigerate the batter for just half an hour for easy shaping
Flavoring the batter
Add all the additional ingredients except onions and salt and mix well
Heat oil
Add enough oil to a heavy-bottomed pan and heat

If you drop a small piece of the batter it will raise immediately without browning then the oil is hot enough to fry

Once the oil turns hot, adjust the flame and fry the vadai in medium heat
Final seasoning
Just before frying add salt and onions to the batter and mix well
Shaping medu vada
Take water in a small bowl

Gently grease both hands with little water

In one hand take a small portion of the batter and roll. Make sure water is not dripping from the hand

Press it on the other hand and make a hole in the center, carefully add it to the hot oil

Alternatively, you can grease parchment paper / plastic sheet with little water and take a small portion of the batter, roll, and press, make a hole, carefully add it to the hot oil

You can also take a small ball-shaped batter in your right-hand fingers. Roll and make a hole in the center using your right-hand thumb finger .carefully Invert your hand over oil and drop the vada by slightly tilting your finger or slide the vada using your thumb finger
Frying vadai
After carefully dropping the vadai in oil

Vadai raises

Fry Vadai on both sides until they turn golden brown

Carefully flip and cook till ulundu vadai turns golden brown on both sides. Serve hot with coconut chutney, sambar
Video
Notes
Always use whole Urad dal for vadai
If you can't grind the dal after soaked for 5 hours(soft press stage), refrigerate till you grind else Vadai will drink oil
Always keep cold water handy. Instead of pouring water, sprinkle water little by little mix and grind into a smooth batter
The amount of water depends on the Urad dal you might need around 3 tablespoon of water
Avoid excess grinding as batter might turn hot and batter texture will also turn into a paste
If you are grinding the batter in a wet grinder it approximately takes around 15 minutes. For mixie grinding, give intervals in between the grinding
Grinder batter quantity is more compared to the mixie batter
If you are planning to grind the batter in mixie you can add 1 teaspoon of toor dal /rice along with Urad dal for easy grinding
Refrigerating vadai better is optional but it helps for easy shaping. Always cover and refrigerate
If the batter becomes slightly thin you can add a little rice flour/ Rava/ poha/ maida while frying but you need to consume the Vadai soon as it will become hard over time
always deep Fry urad dal vadai in medium flame. avoid low /high flame
Before making every batch always grease your hands with water to easily shape Vadai. Avoid dripping water as oil might spill
Carefully drop the vadai in oil. Make sure you don't add excess water to shaping as high chance of oil to spill when you add to batter with water
Always add salt and onion only before frying as they might ooze put watery
For proper cooking, always check the heat of the oil by dropping a bit of batter. If it rises immediately without browning, oil is at the correct temperature
Always add enough oil else the batter might stick to the pan
Deep fry in medium-low flame for crispy Vadai. If you are preparing onion Medu Vadai, remove it when the Vadai turns golden brown. For Milagu ulundhu Vadai remove when the sound ceases and Vadai turns golden brown
For shaping the Vadai if you are a beginner you can use parchment paper or a plastic sheet
If vadai is not turning crisp add a pinch of baking soda to the batter
Ingredients
Soak:
3/4 cup Urad dal
Water enough to soak
Grind
Ice cold water as required (around 3 tablespoon + as needed)
Batter
Curry leaves few
1/8 teaspoon sugar
1/4 teaspoon pepper
1/8 teaspoon ginger powder or grated ginger
2 green Chilli, deseeded
Salt
1/4 cup Onion
Asafoetida generous portion
To Fry
Oil
How to make Ulundhu vada with step by step pictures
Soaking the dal
Wash the dal well and soak for 4- 5 hours until the dal splits well if pressed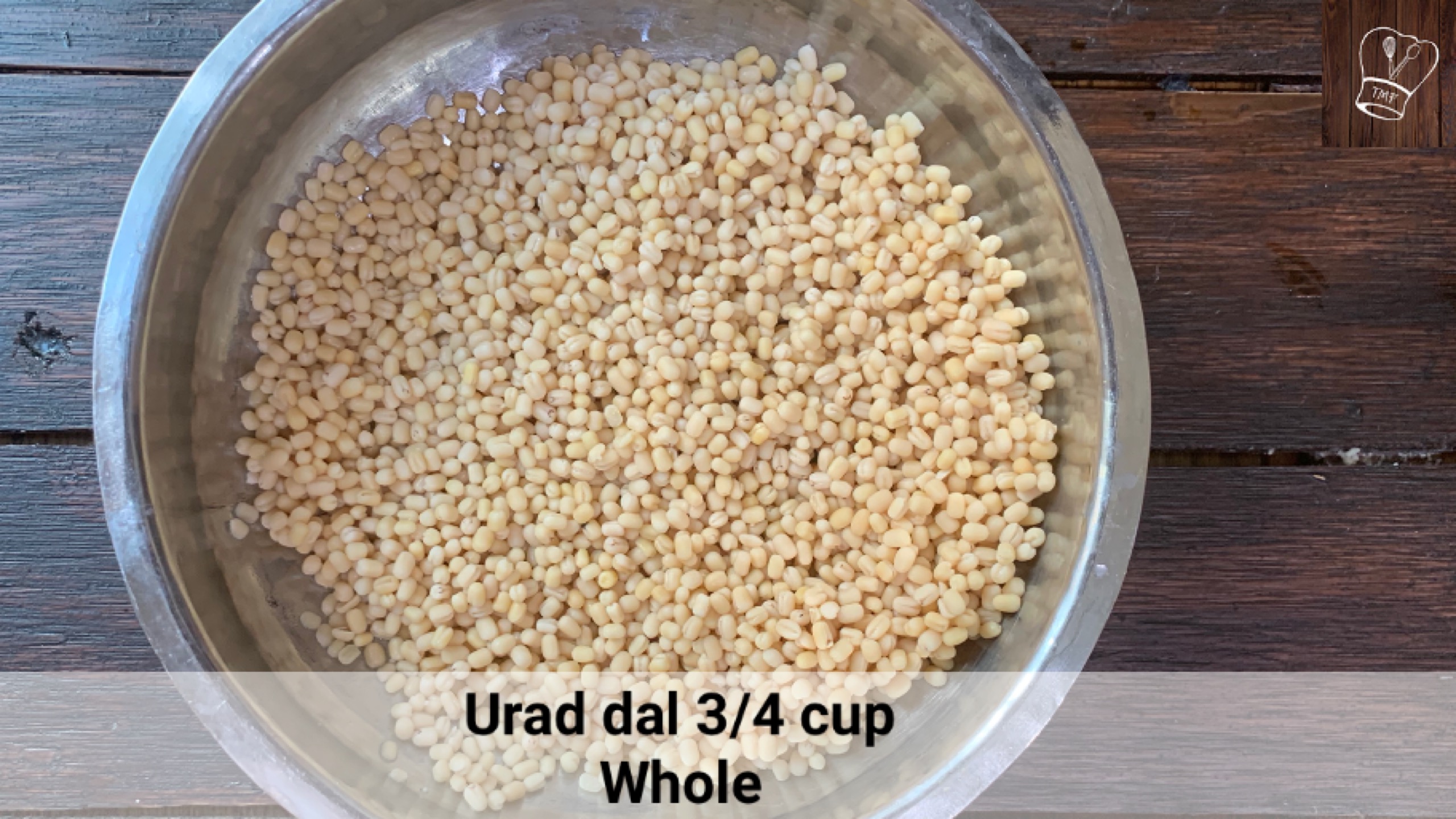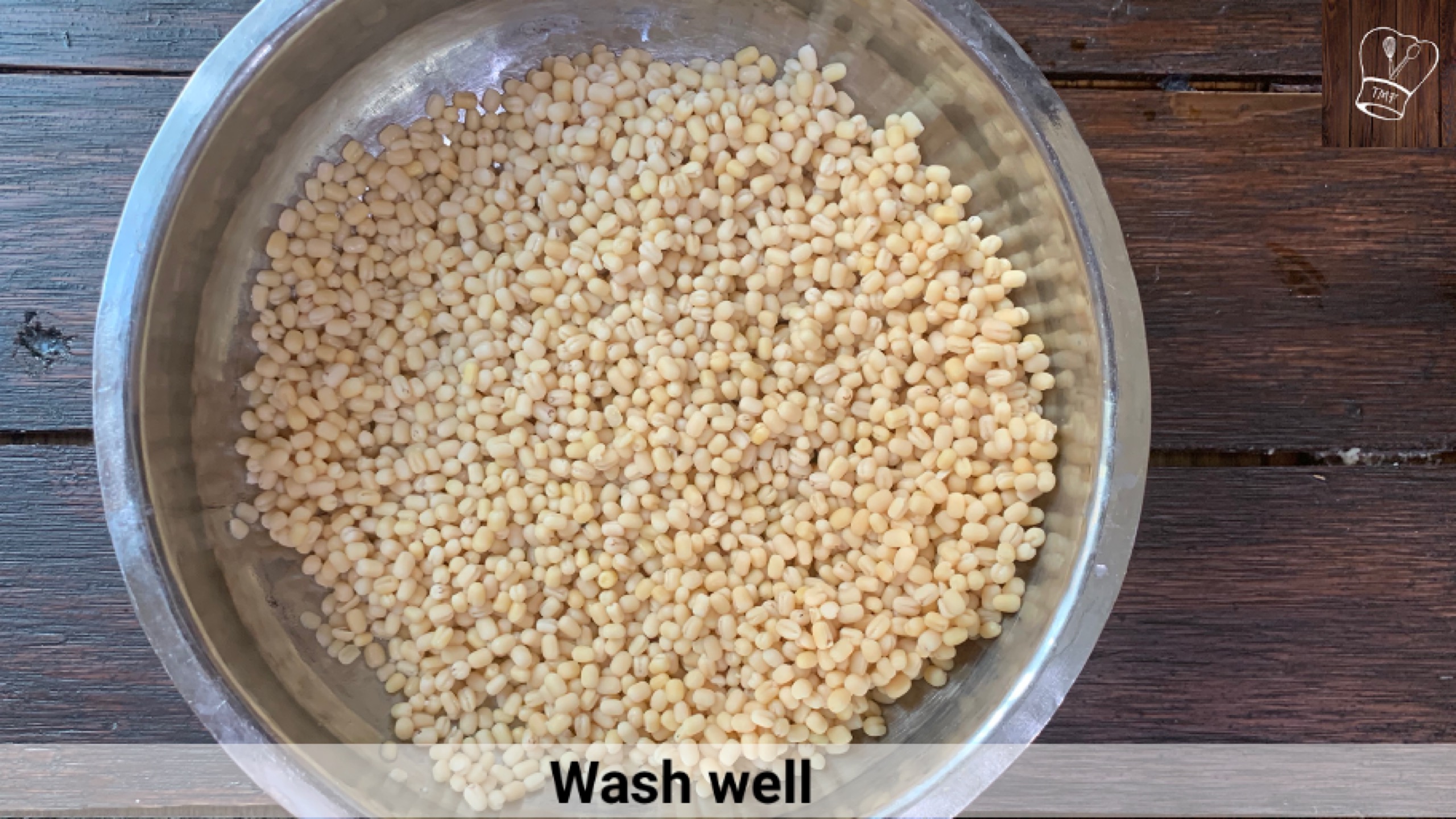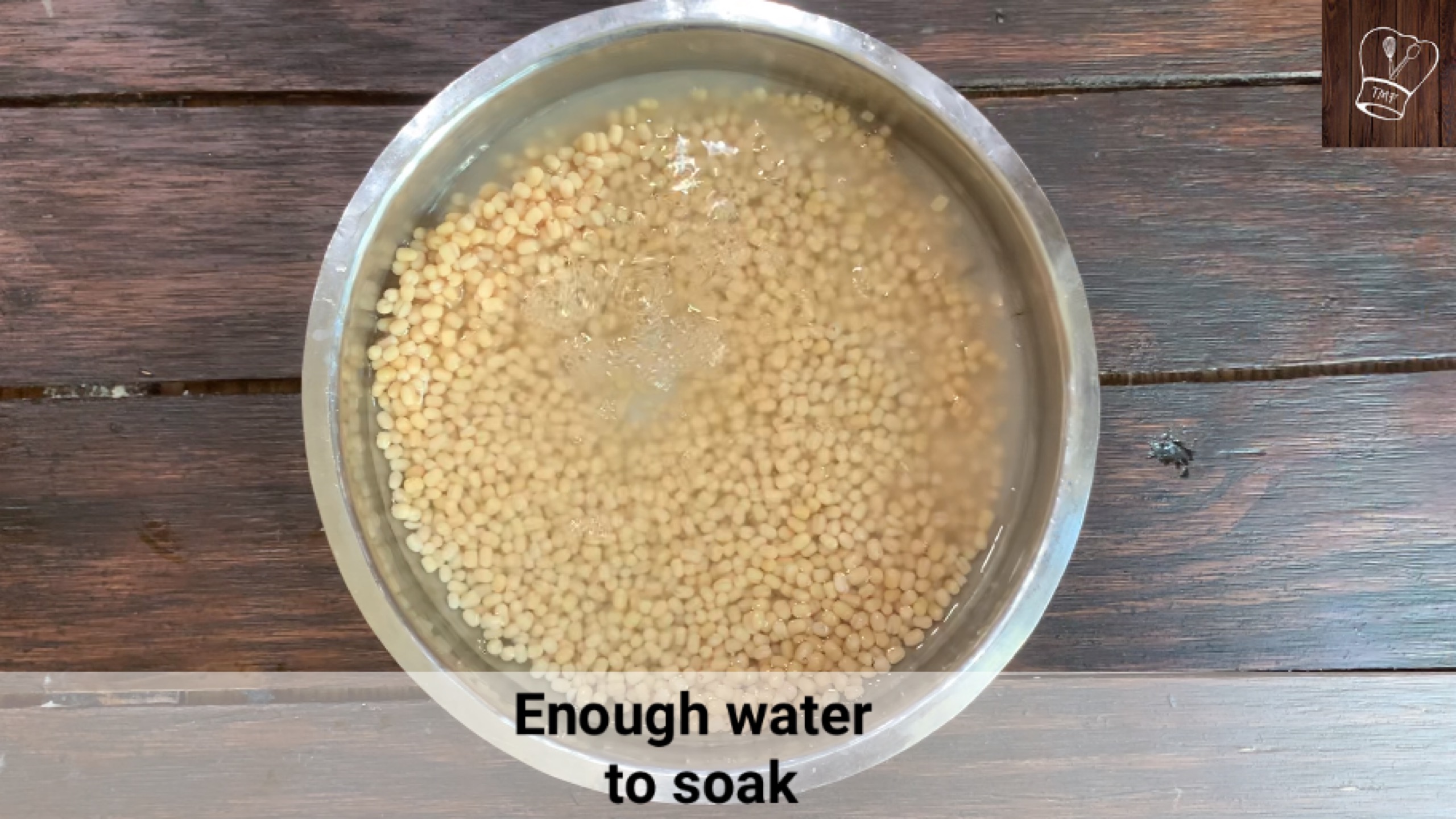 Transfer the soaked dal to a colander and drain the water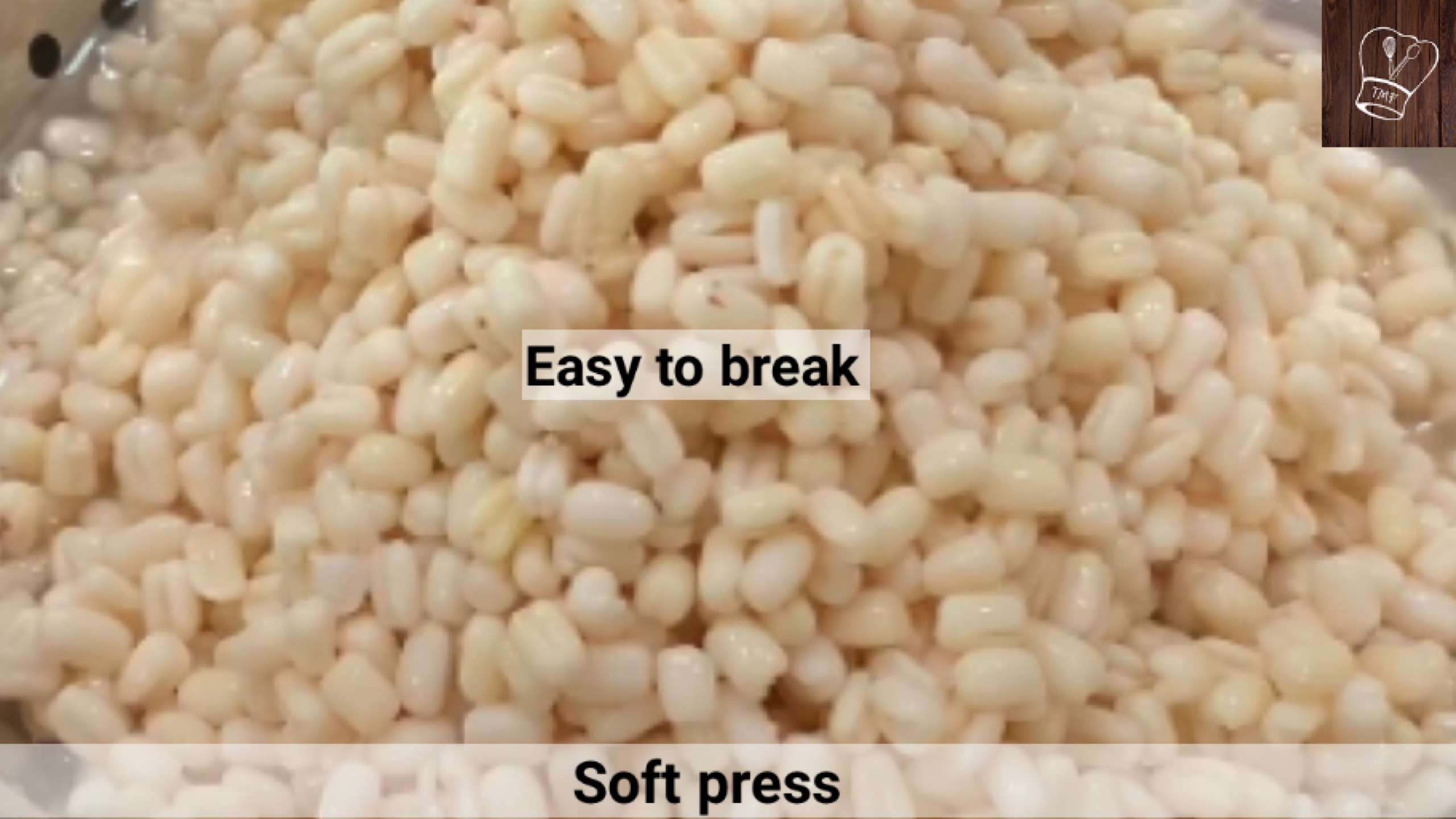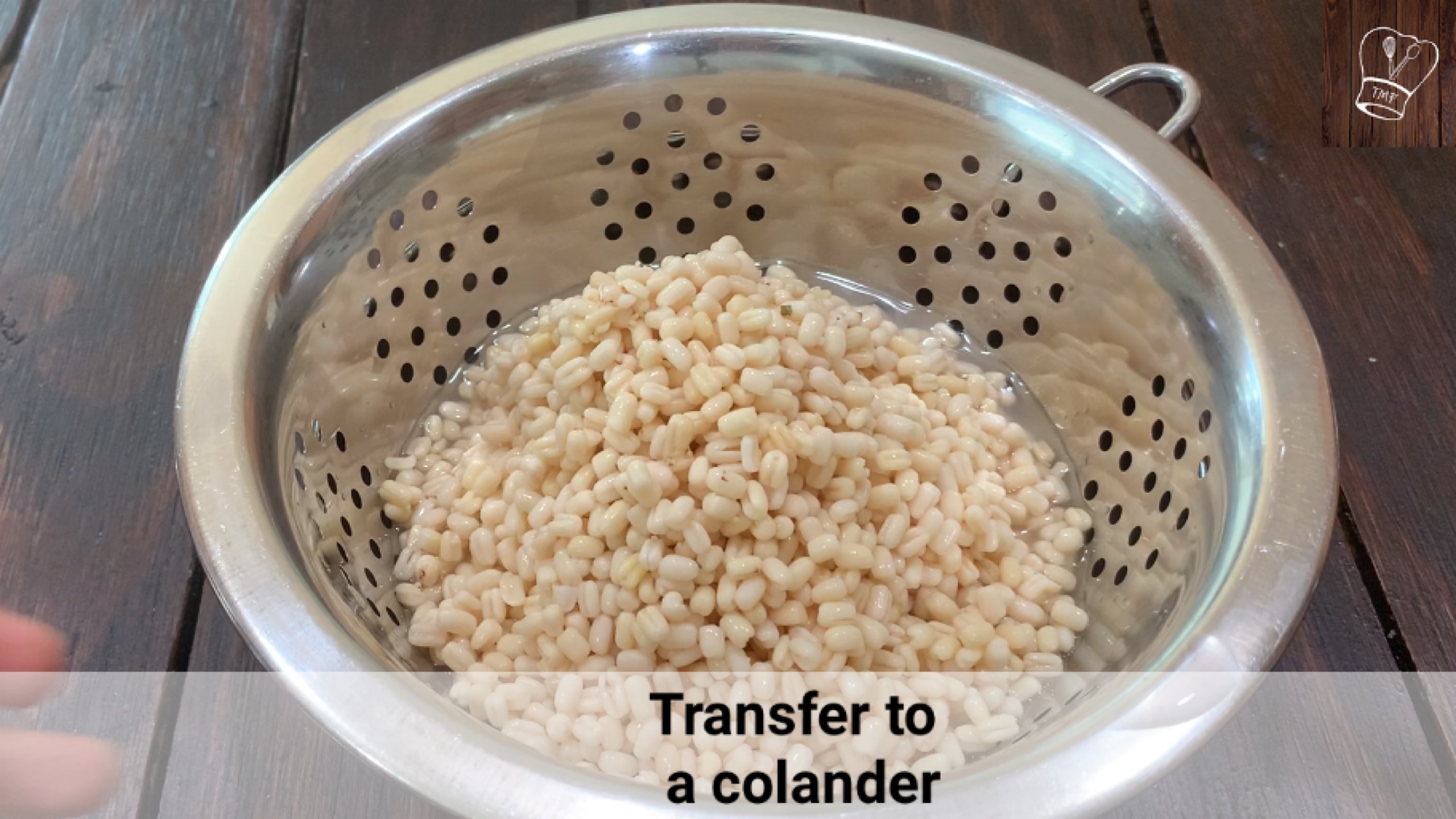 Grind the
Ulundu Vadai Batter
Sprinkle cold water little by little and ground fluffy smooth batter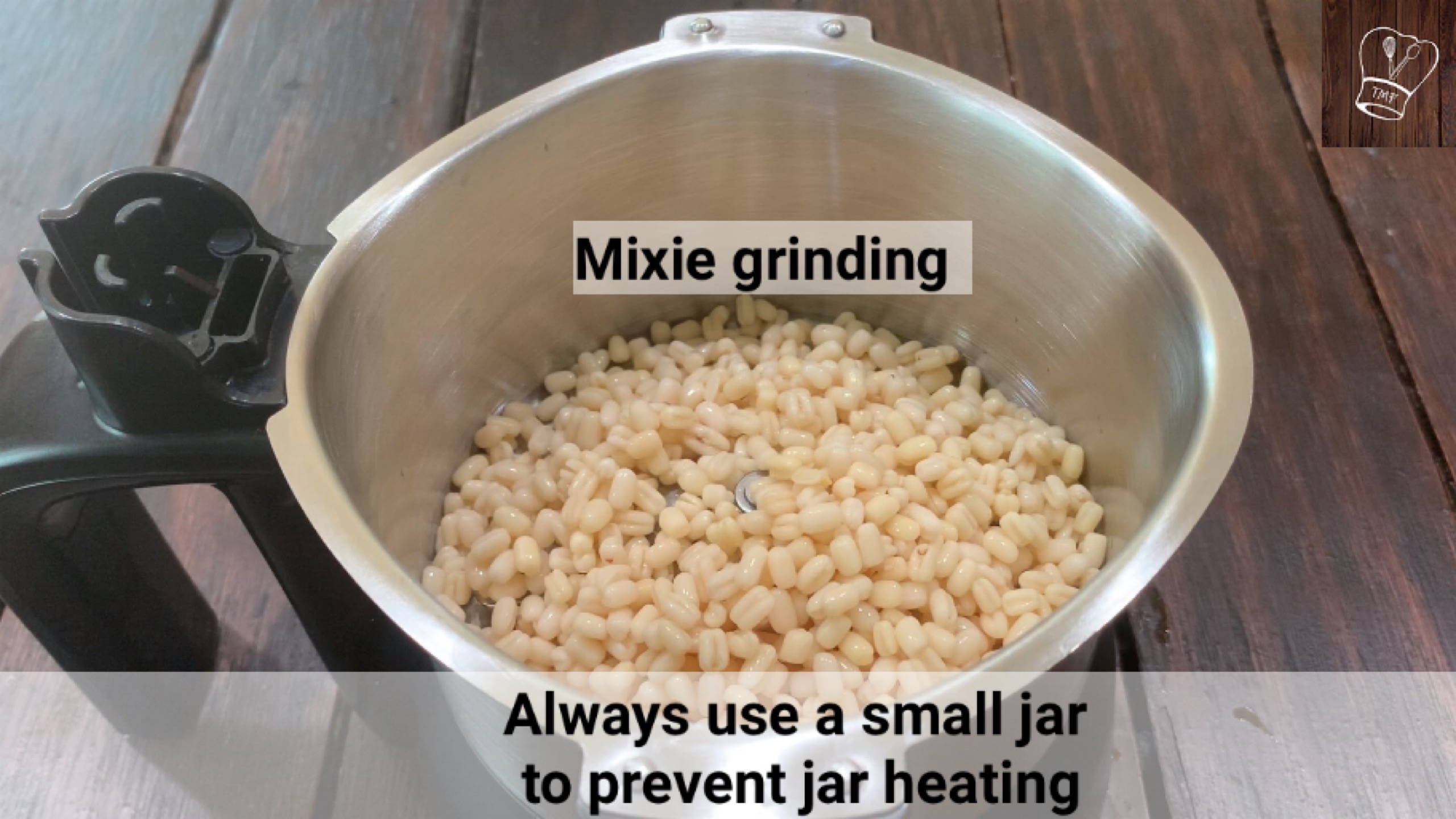 Mixie or grinder always mix well in between grinding. Wipe the urad dal that sticks to the grinder/ mixie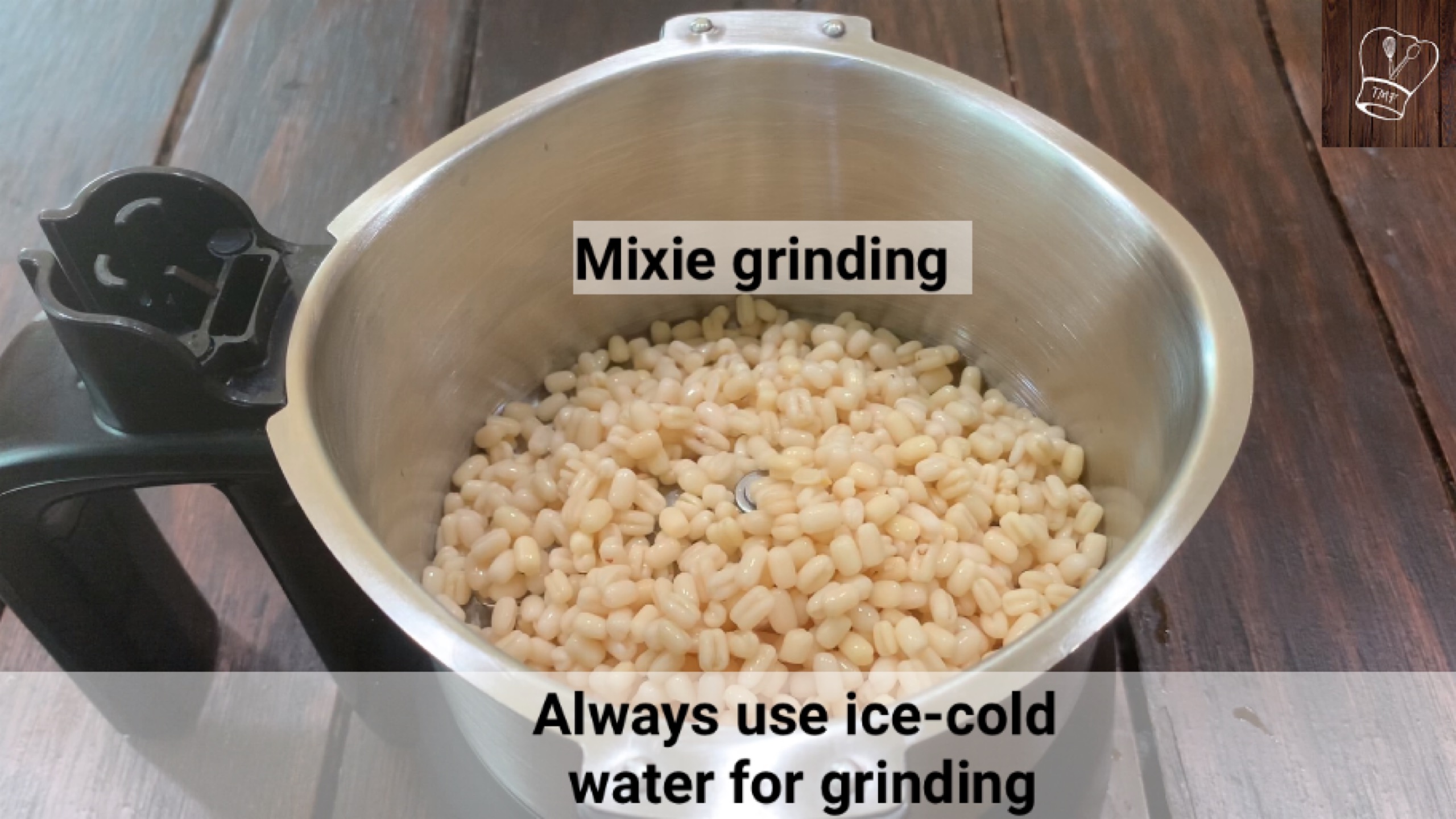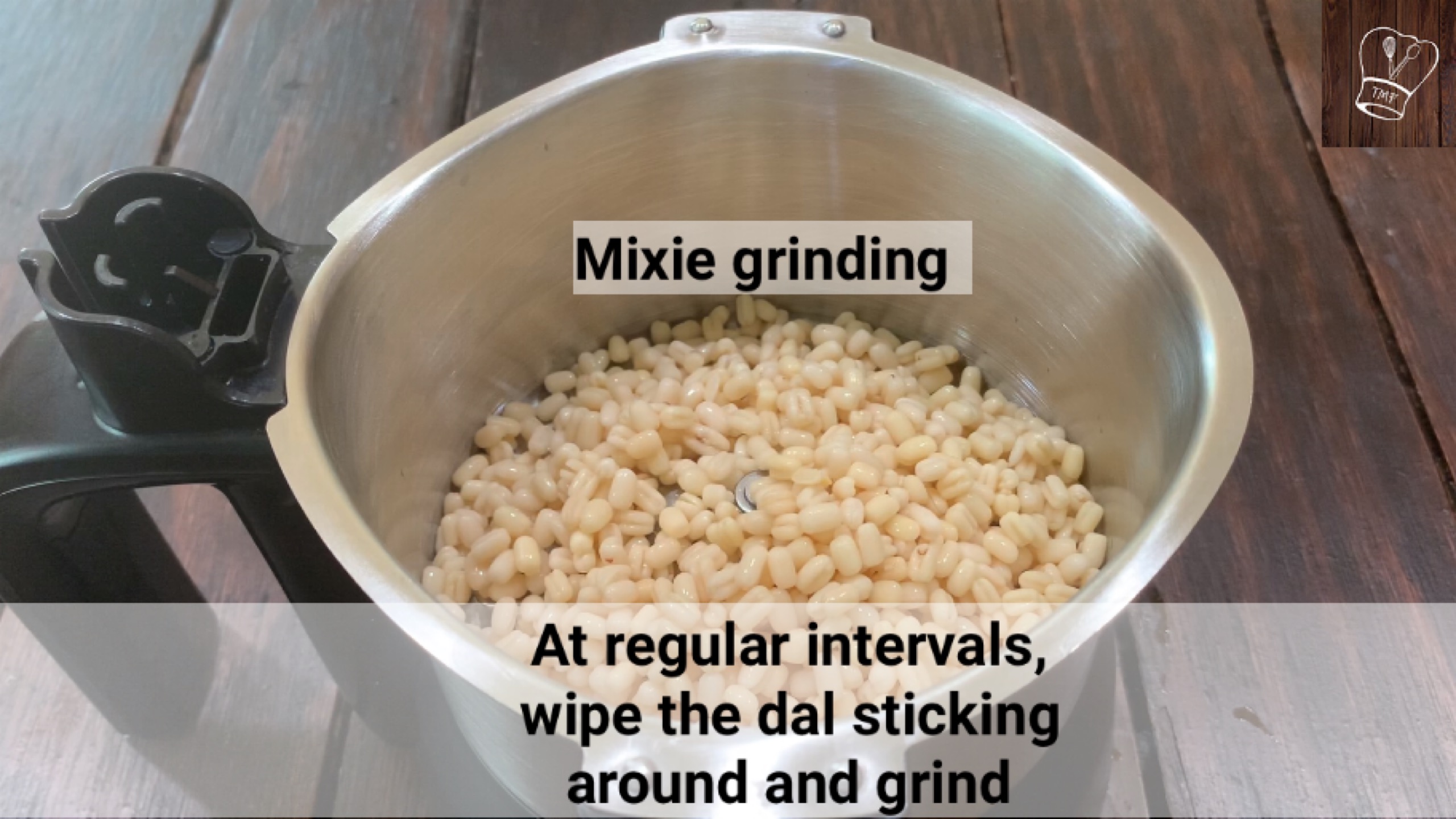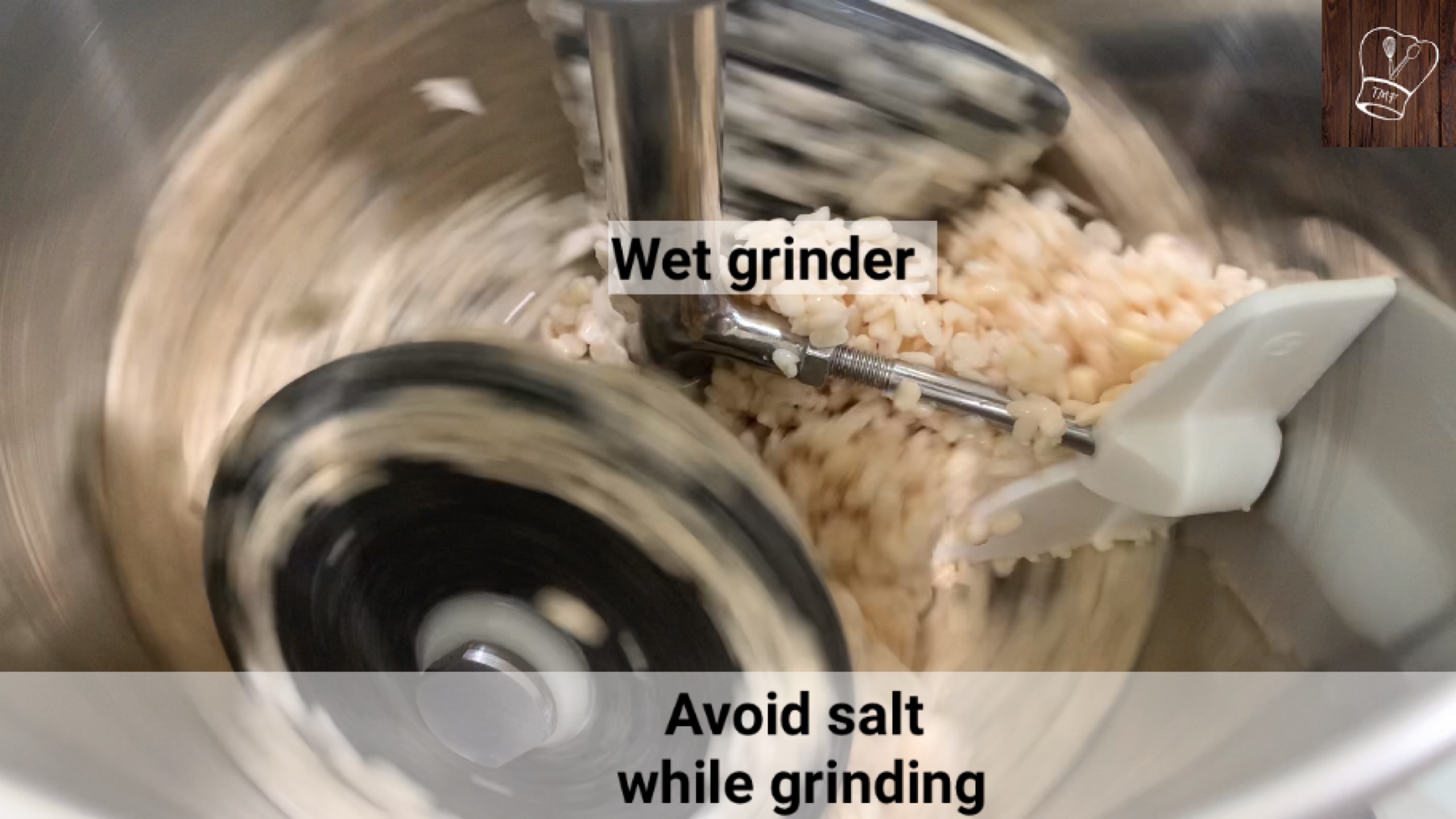 The batter should be fluffy, half white, and smooth
Check the Batter Consistency
Take a small amount of ground batter and drop it into the bowl/ glass of water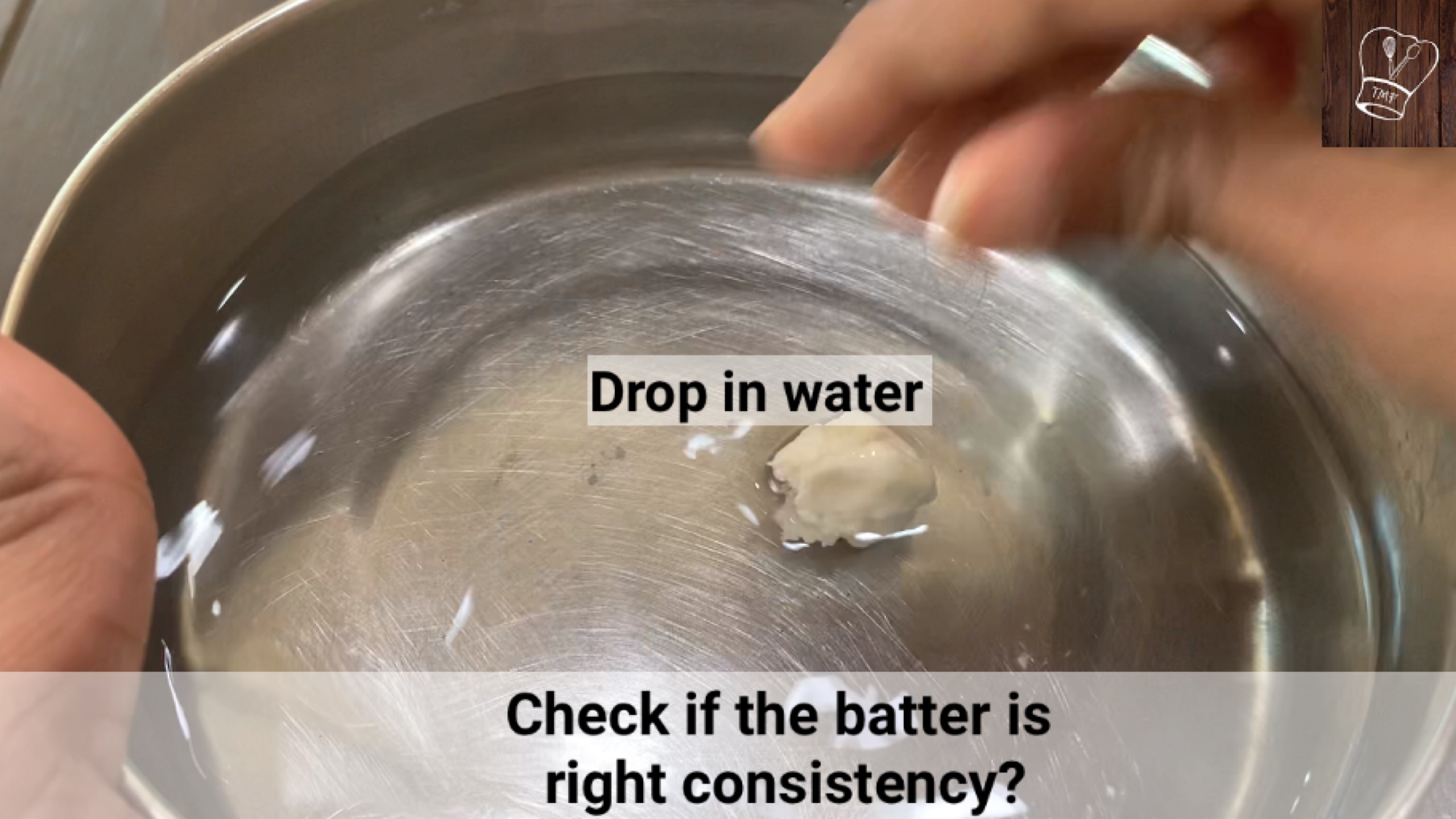 The batter should maintain its shape and float on top. It should not spread out or dissolve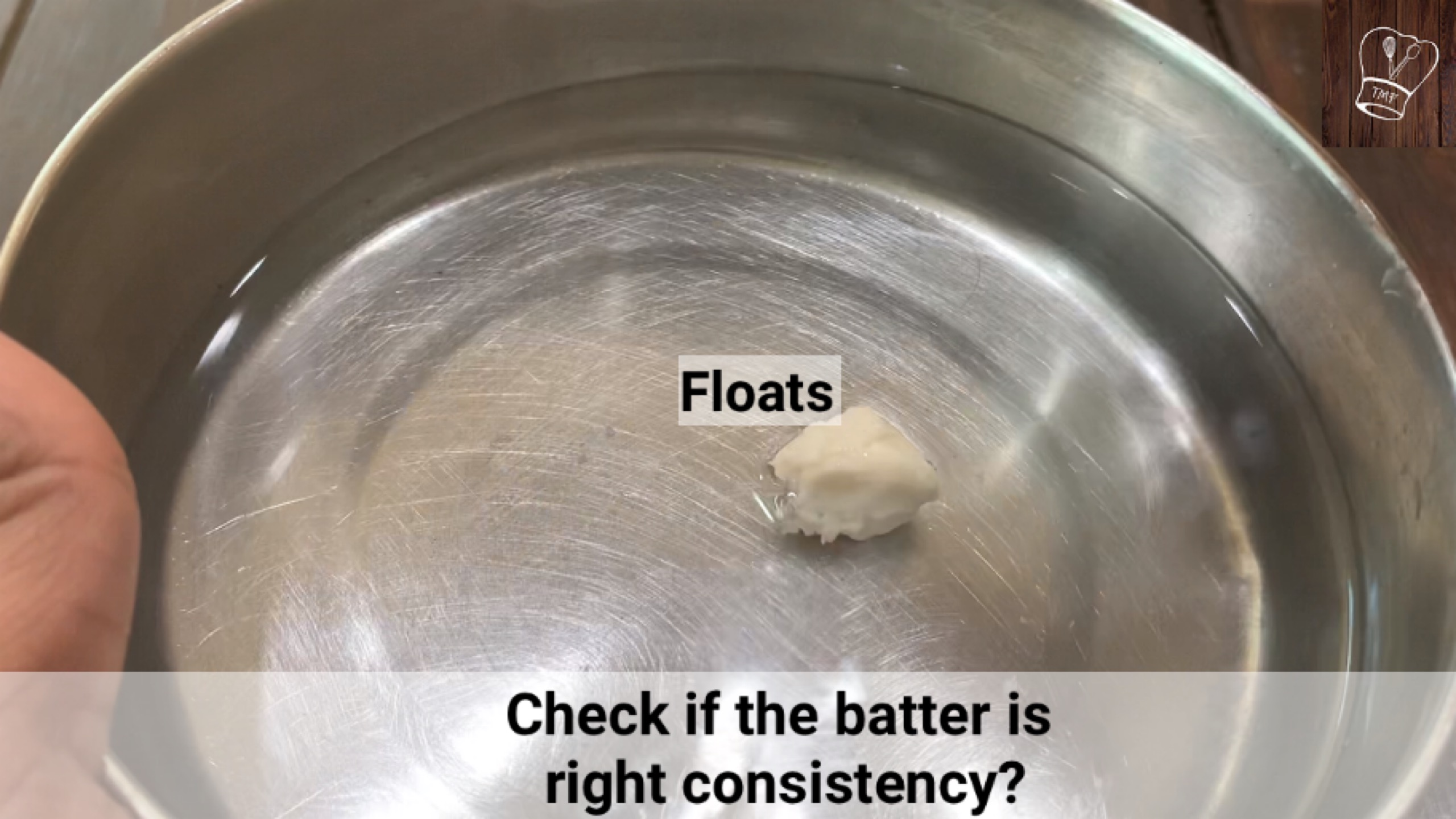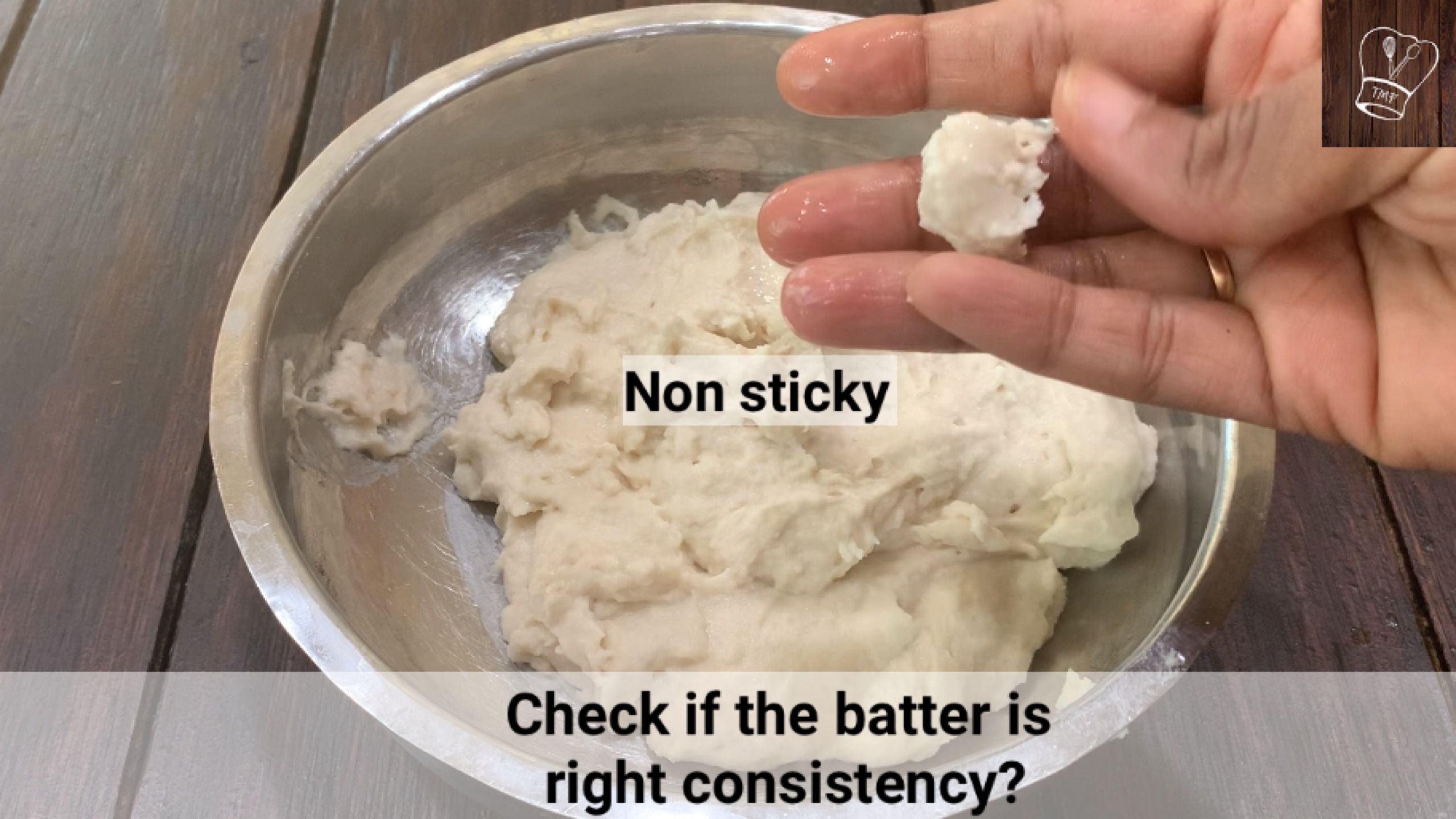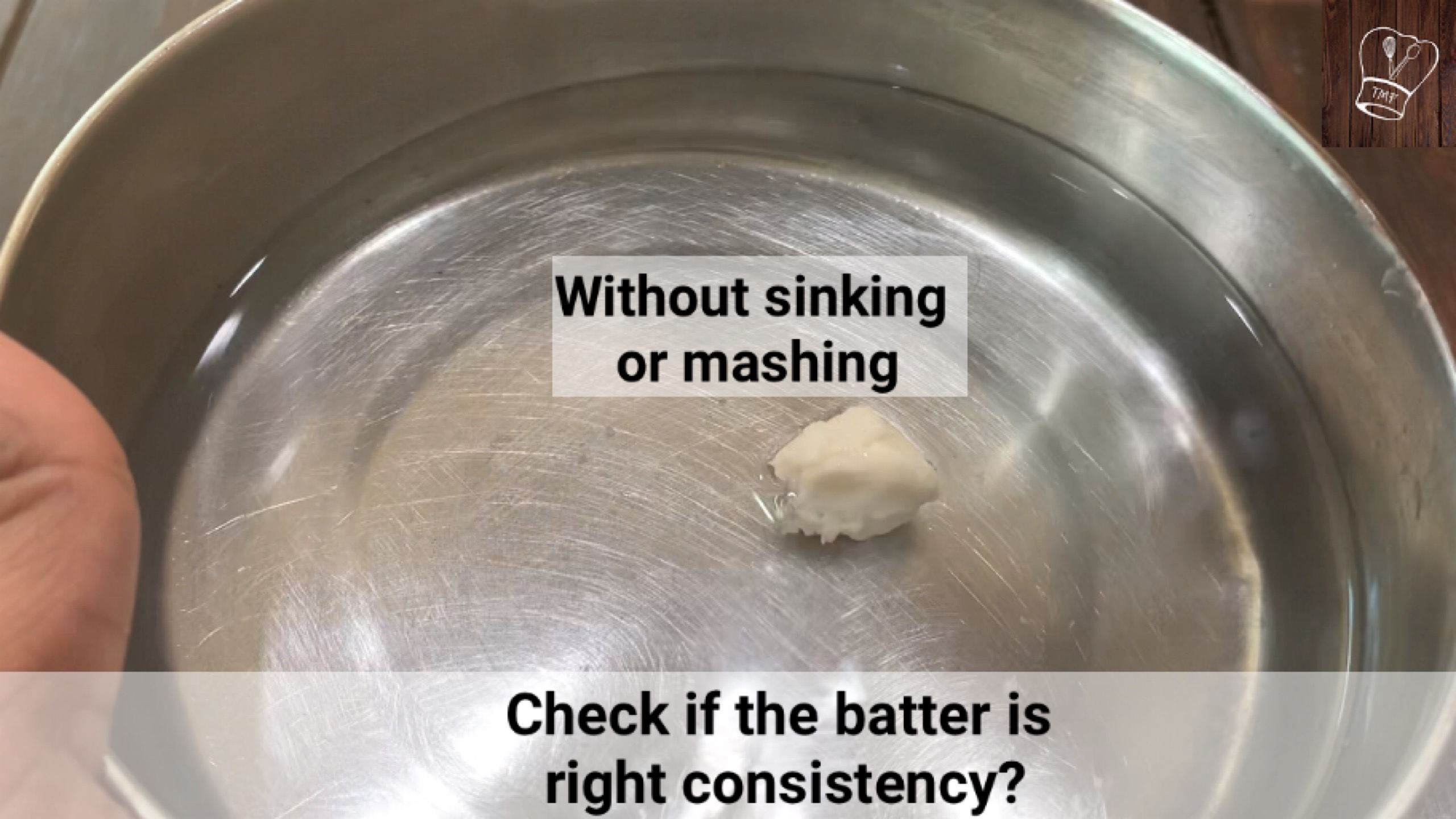 The batter should be non-sticky to your hands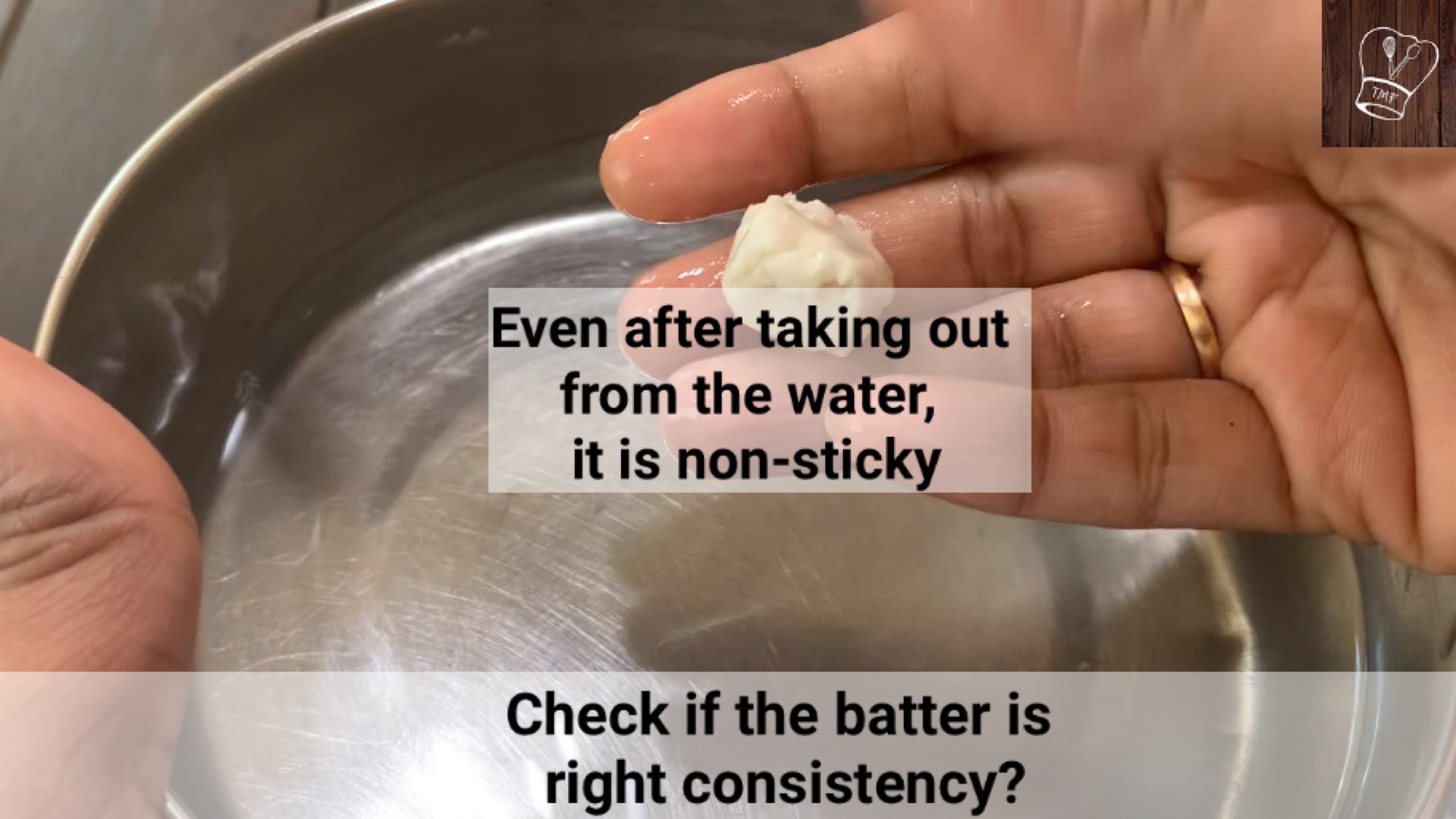 If the batter is the right consistency transfer

and mixes well

with your hand in a clockwise direction for 30 to 40 seconds. This makes the batter more fluffy and aerated
Rest the batter - for easy shaping
Cover and refrigerate the batter for just half an hour for easy shaping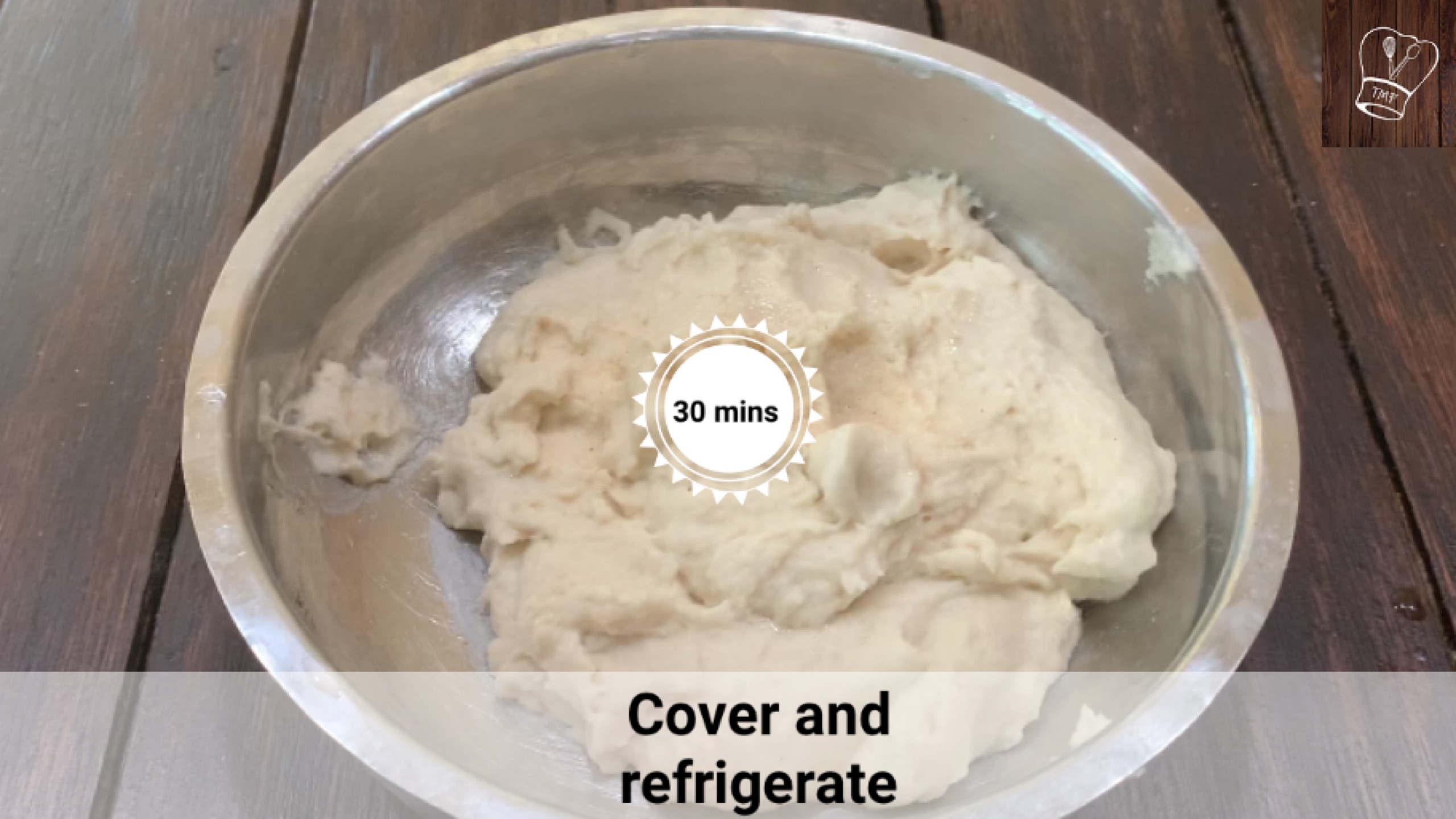 Flavoring the batter
Add all the additional ingredients except onions

and salt and mix well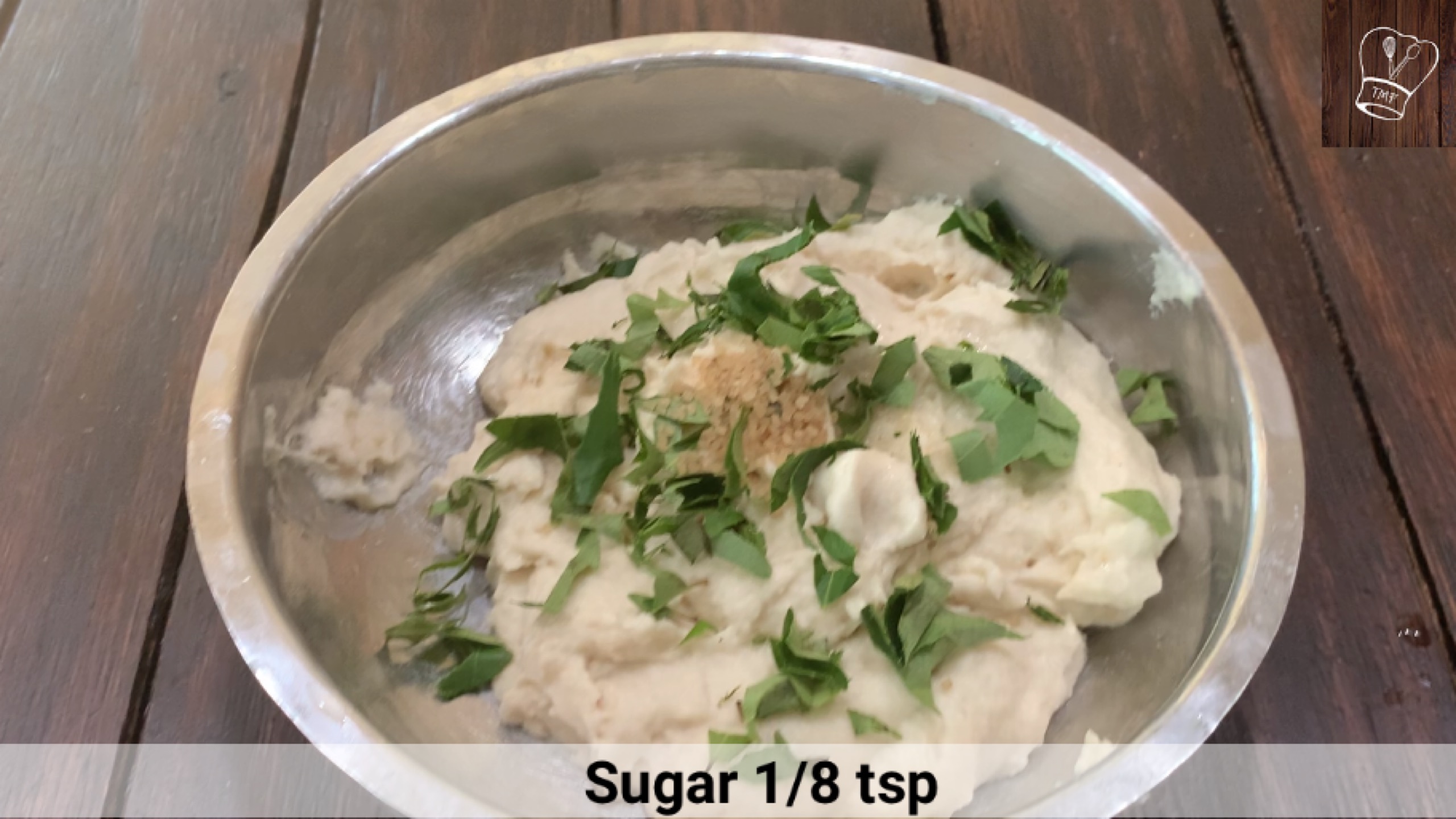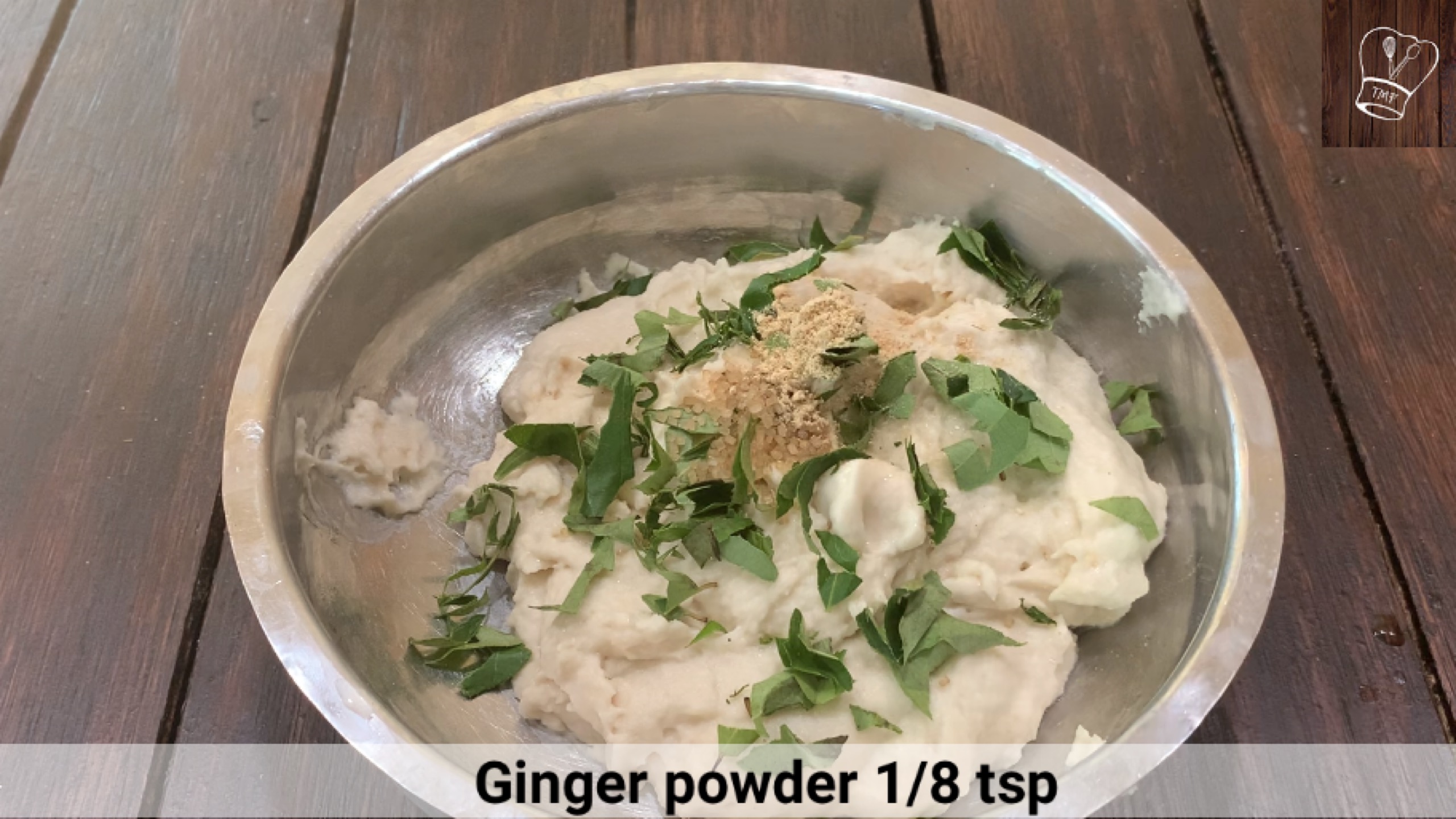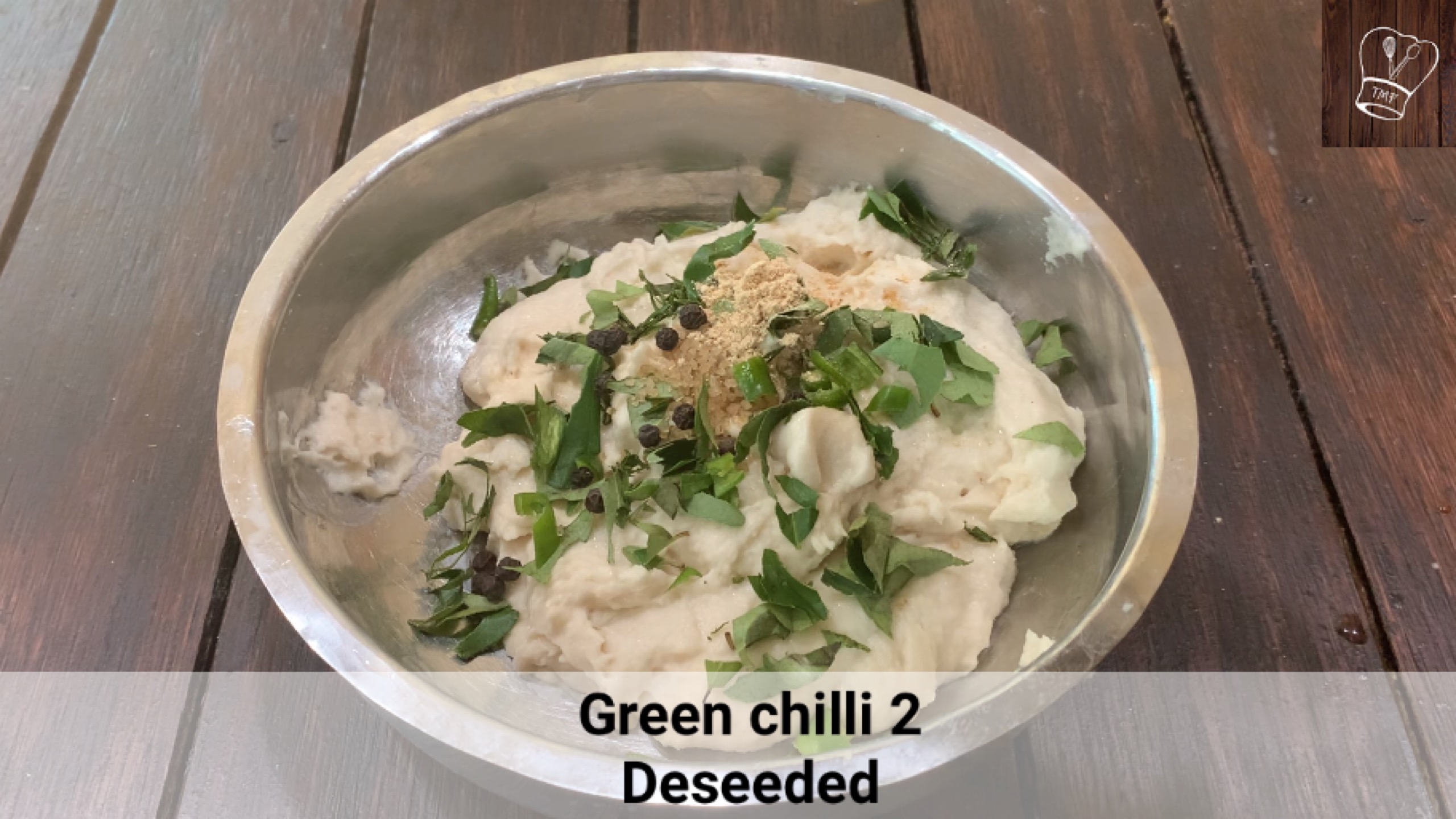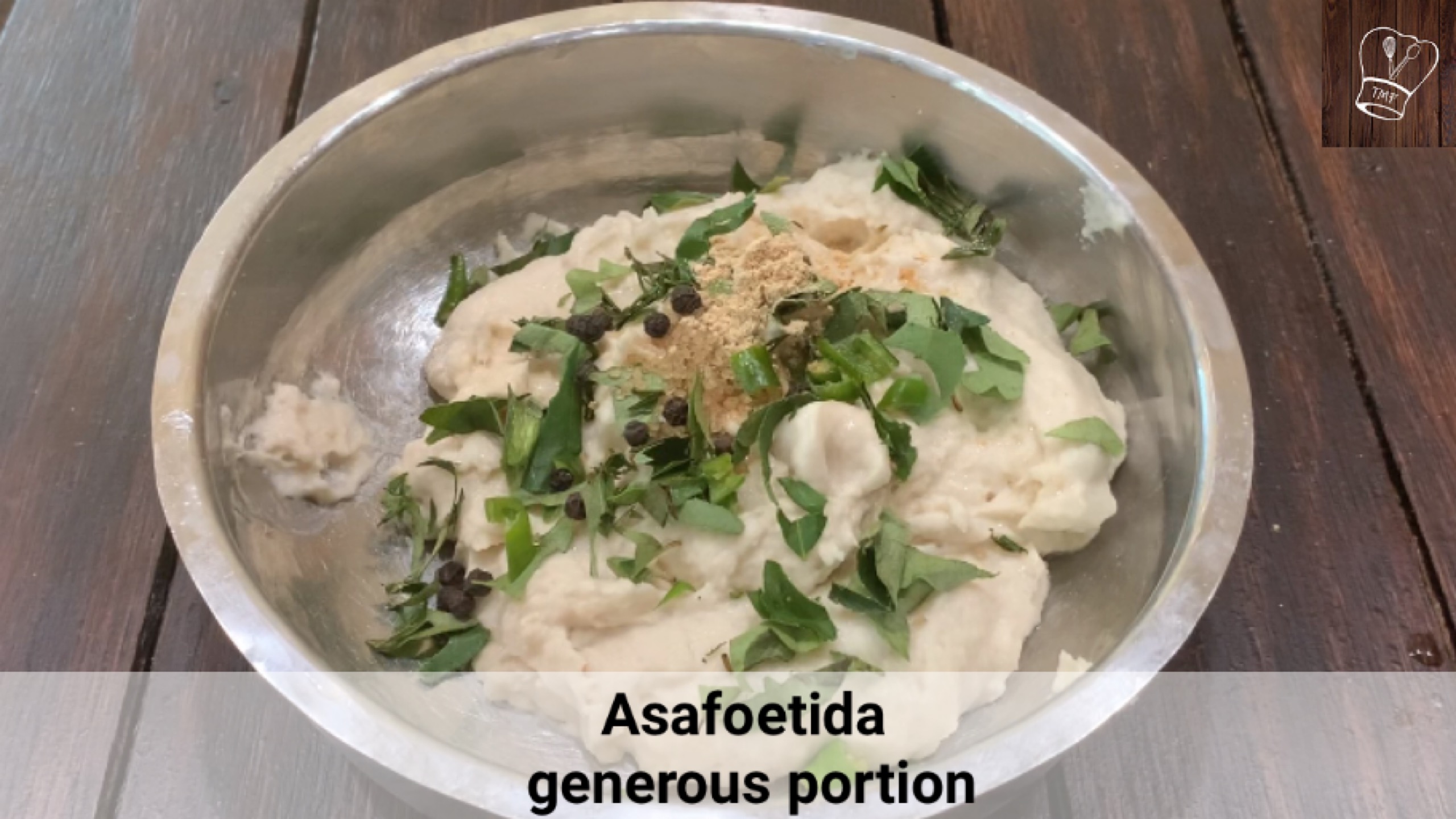 Heat oil
Add enough oil to a heavy-bottomed pan and heat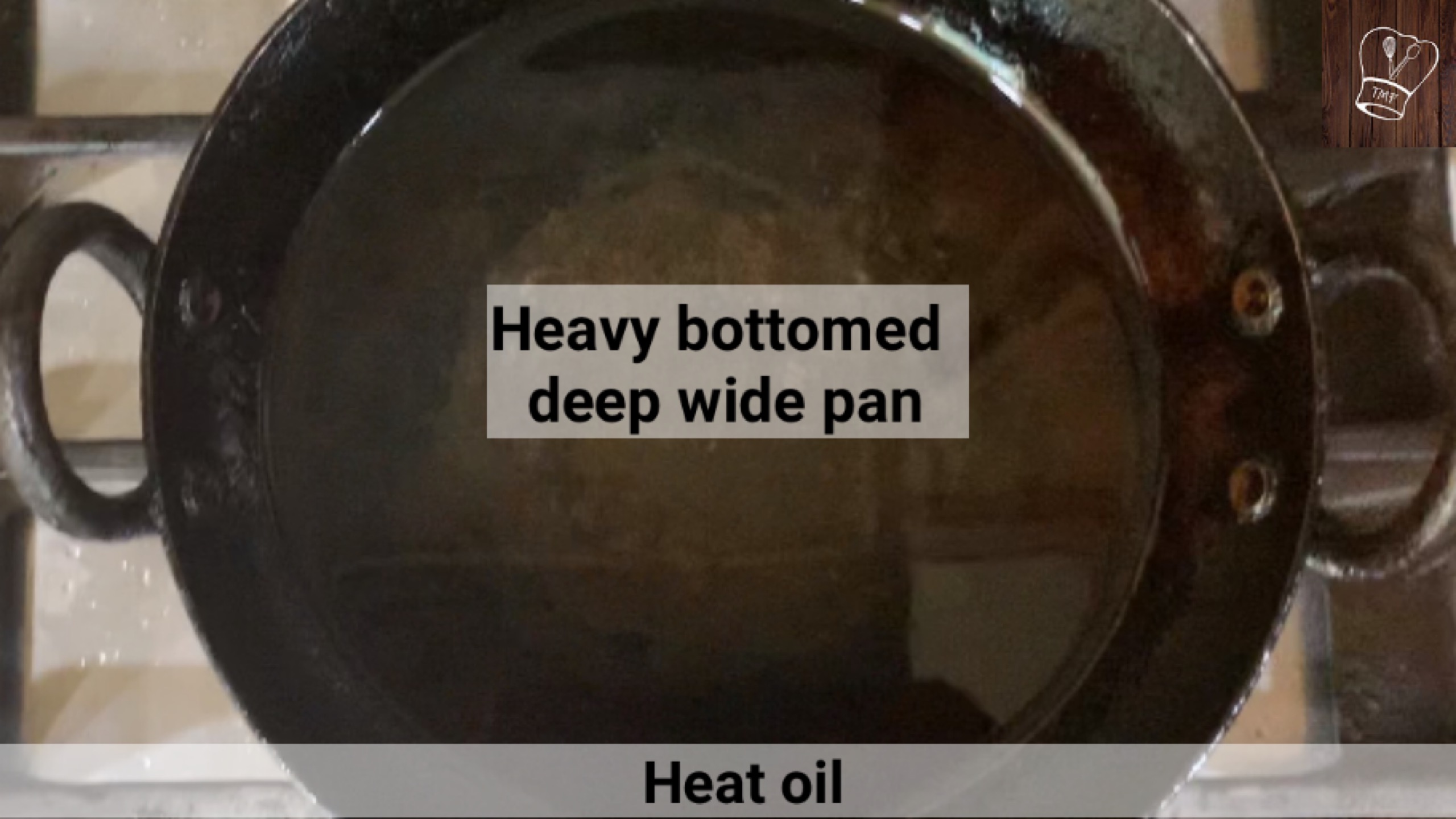 If you drop a small piece of the batter it will raise immediately without browning then the oil is hot enough to fry

Once the oil turns hot, adjust the flame and fry the vadai in medium heat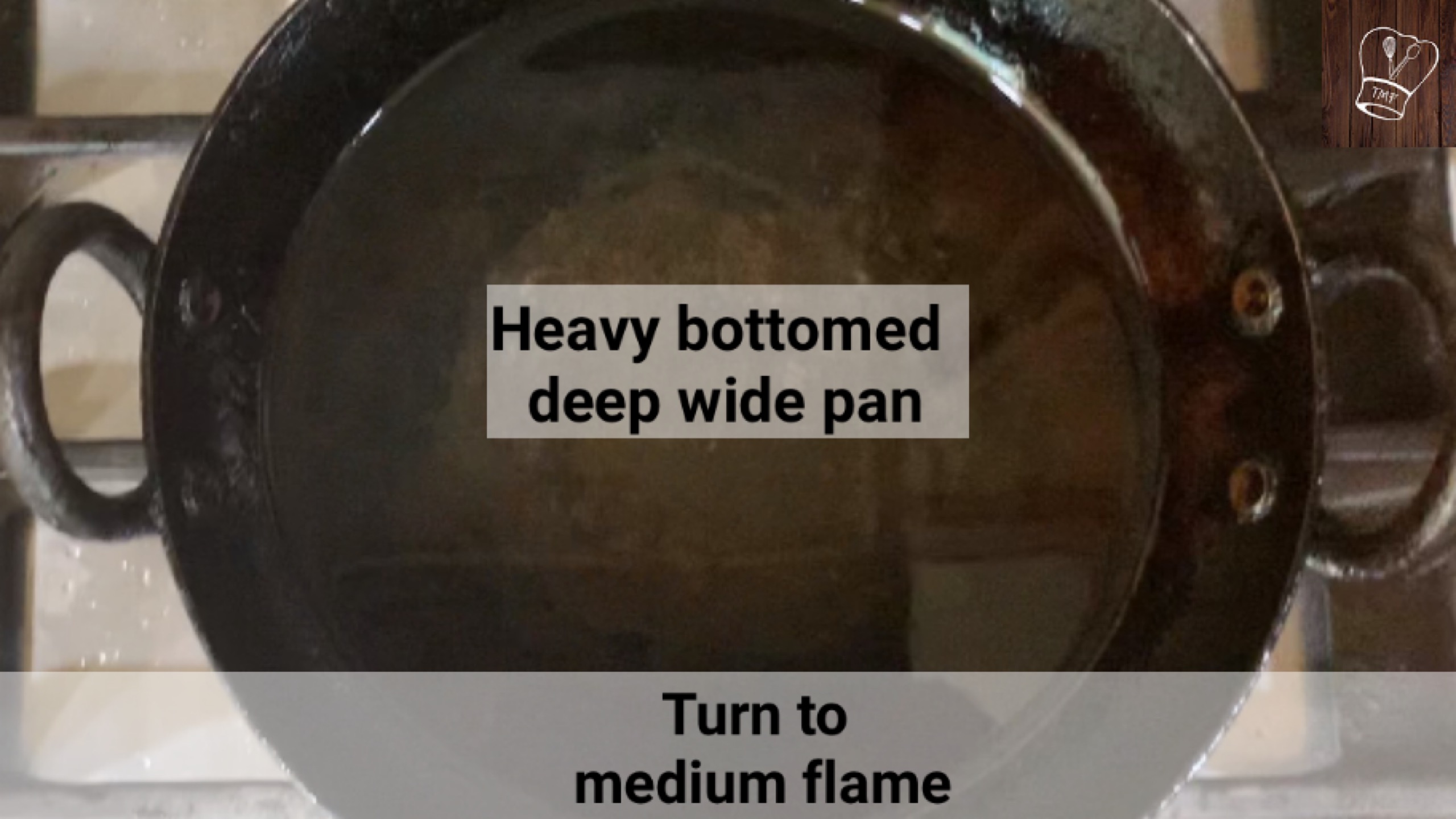 Final seasoning
Just before frying add salt and onions to the batter and mix well
Shaping medu vada
Take water in a small bowl

Gently grease both hands with little water
In one hand take a small portion of the batter and roll. Make sure water is not dripping from the hand
Press it on the other hand and make a hole in the center, carefully add it to the hot oil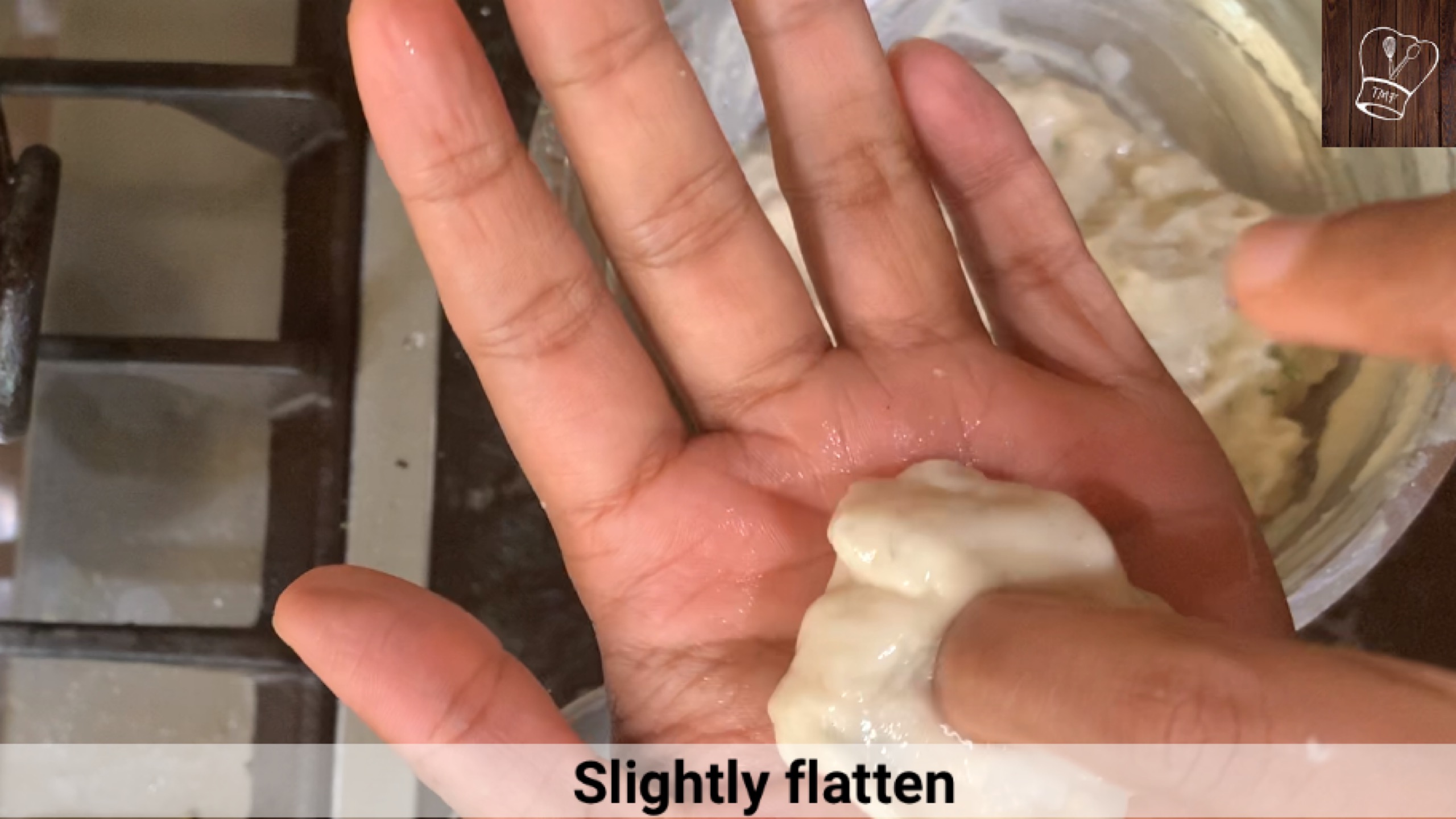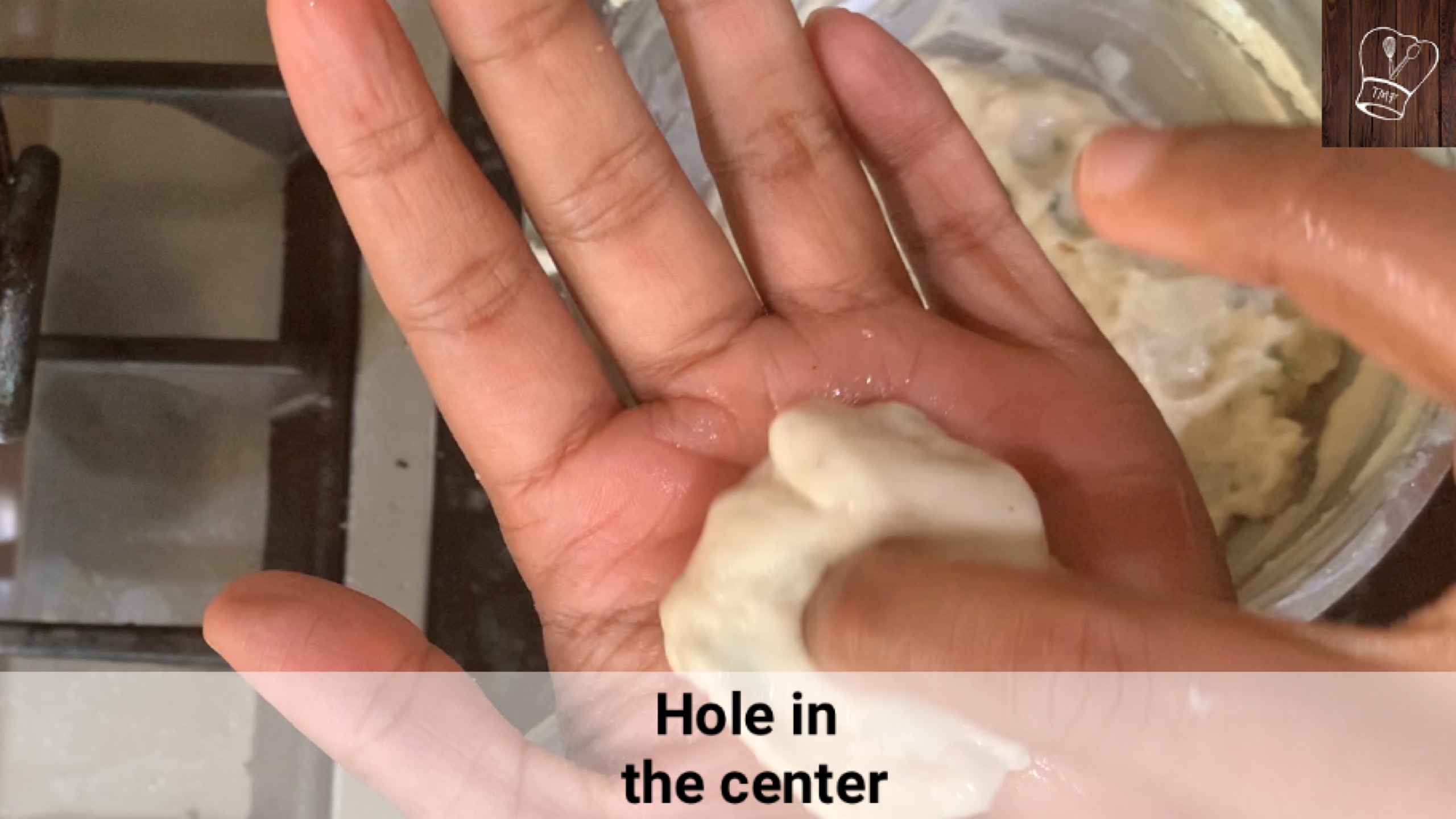 Alternatively, you can grease parchment paper / plastic sheet with little water and take a small portion of the batter, roll, and press, make a hole, carefully add it to the hot oil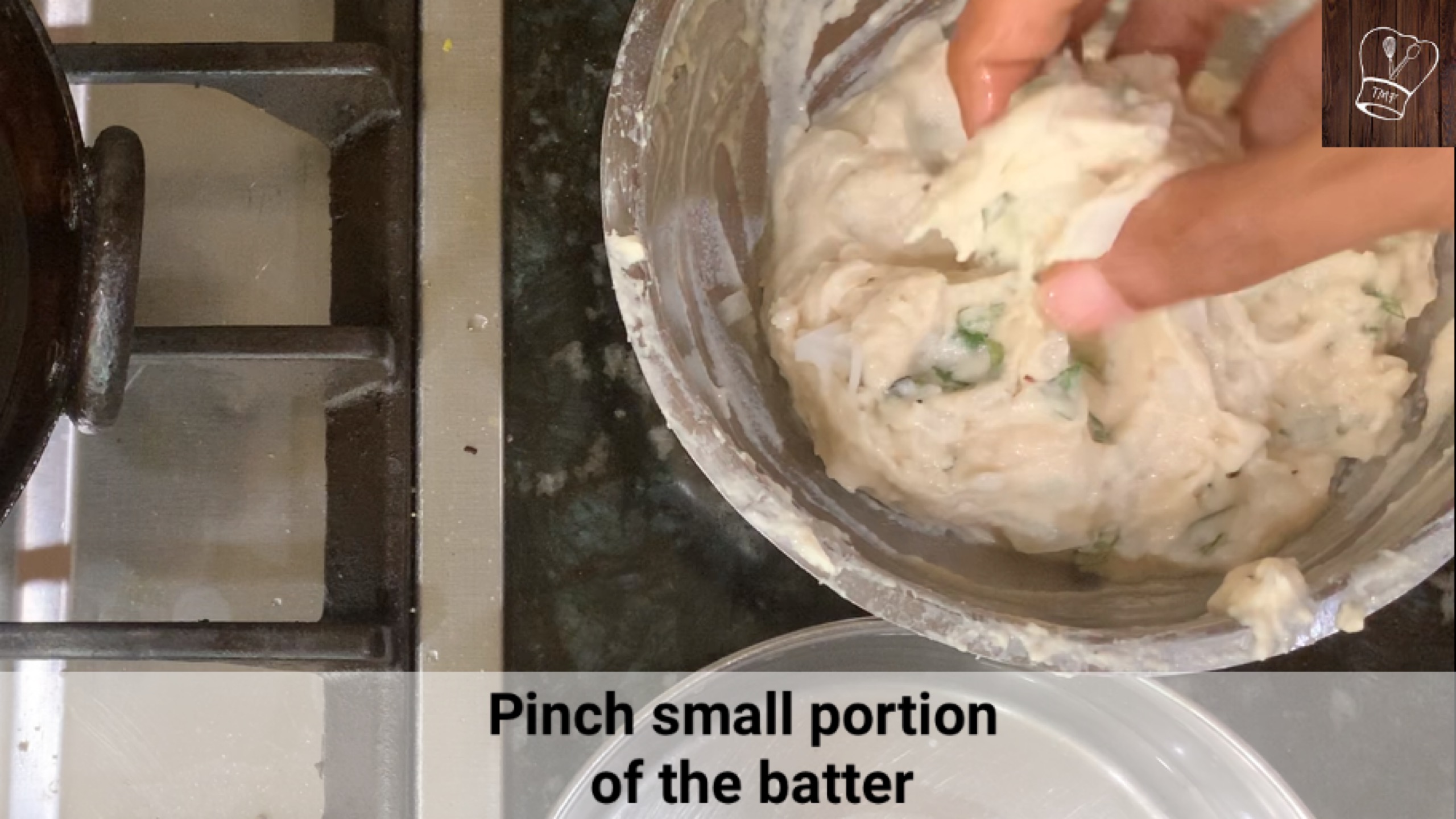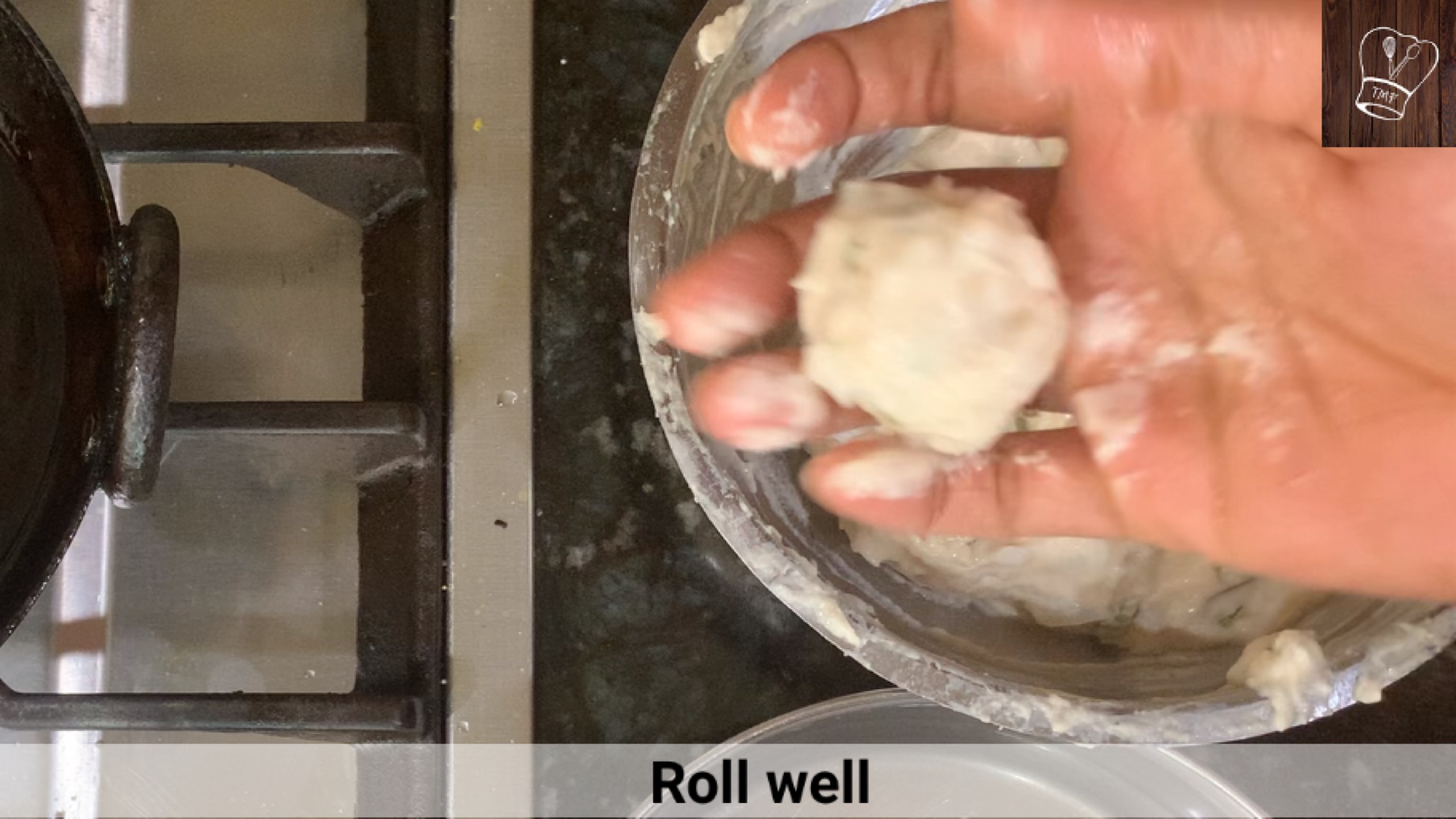 You can also take a small ball-shaped batter in your right-hand fingers. Roll and make a hole in the center using your right-hand thumb finger .carefully Invert your hand over oil and drop the vada by slightly tilting your finger or slide the vada using your thumb finger
Frying vadai
After carefully dropping the vadai in oil

Vadai raises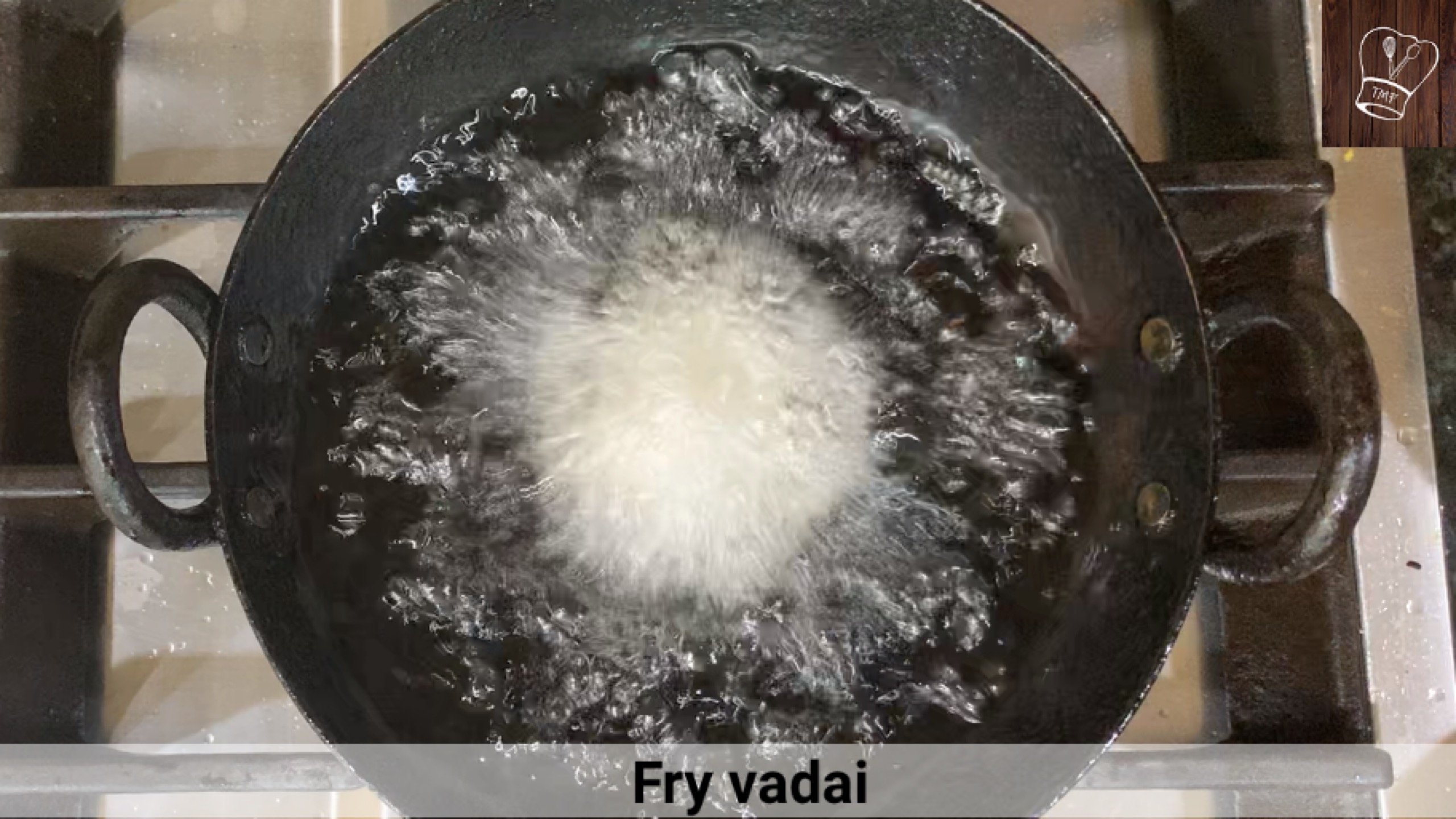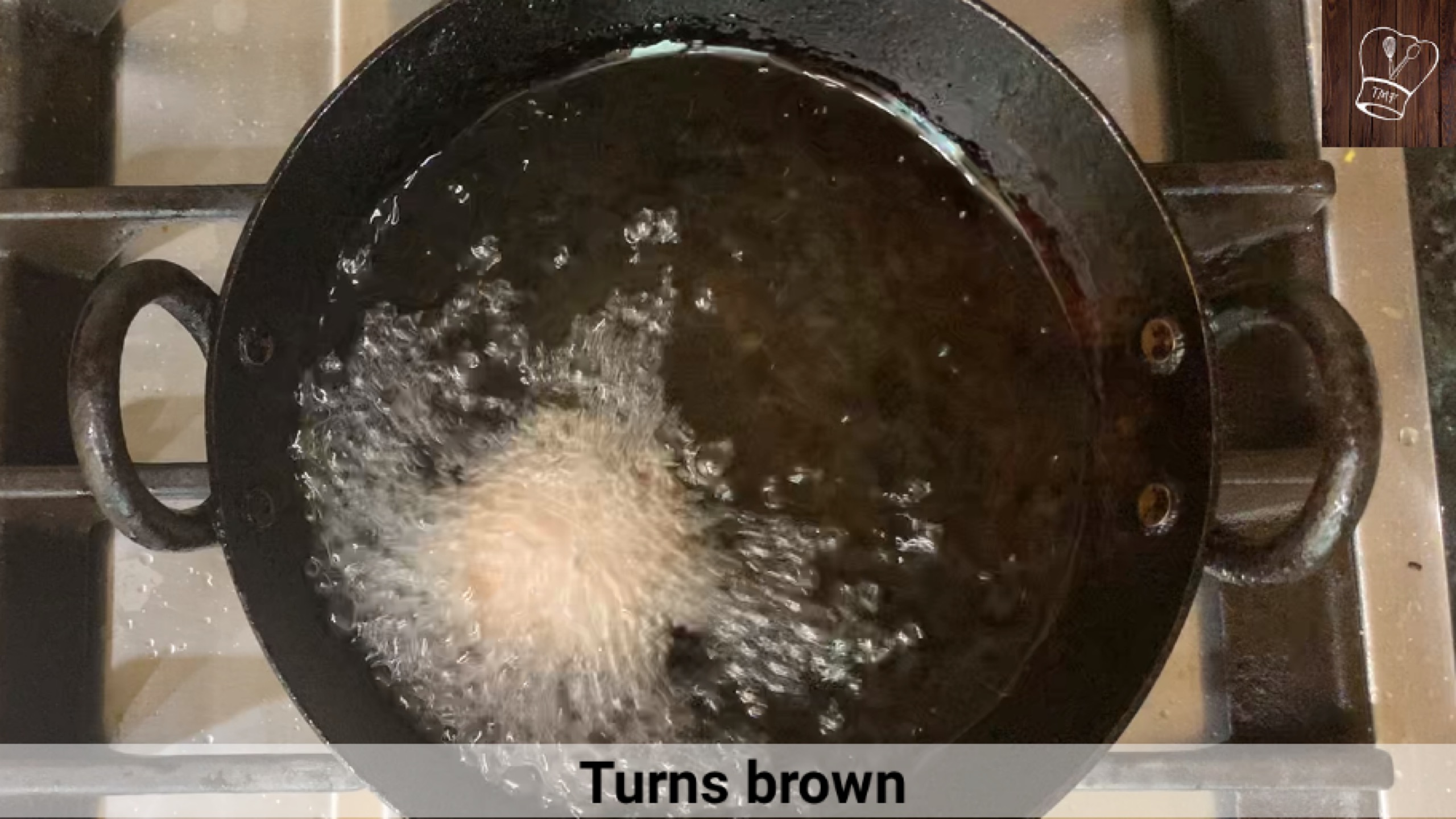 Fry Vadai on both sides until they turn golden brown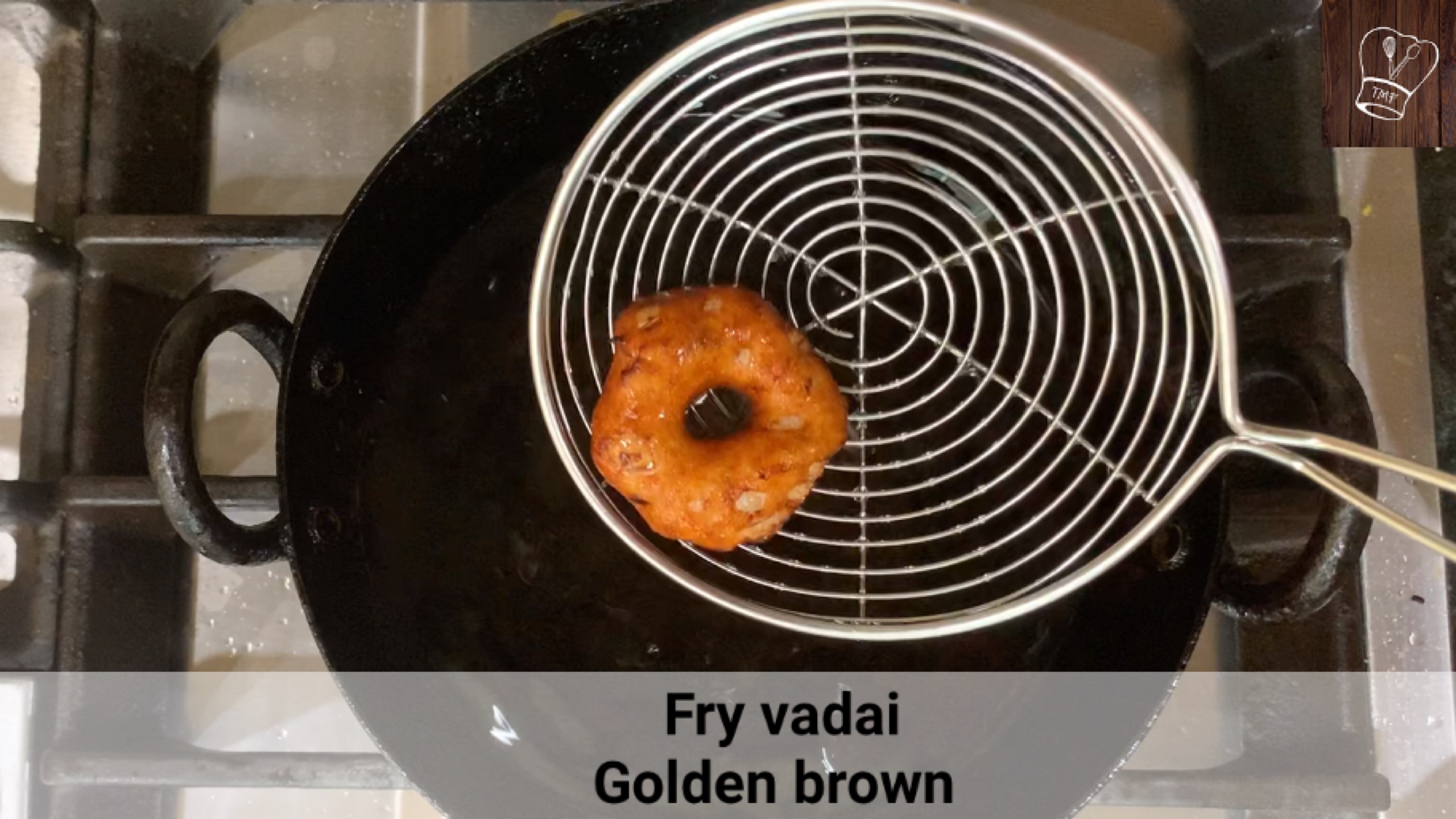 Carefully flip and cook till

ulundu vadai

turns golden brown on both sides. Serve hot with coconut chutney, sambar