Vetrilai Poondu Sadam | Betel Leaves Garlic Rice Recipe | How to make Betel leaves rice Recipe | vethalai sadam recipe with step by step picture and video. Check out the vetrilai Sadam video and if you like the video pls SUBSCRIBE to my channel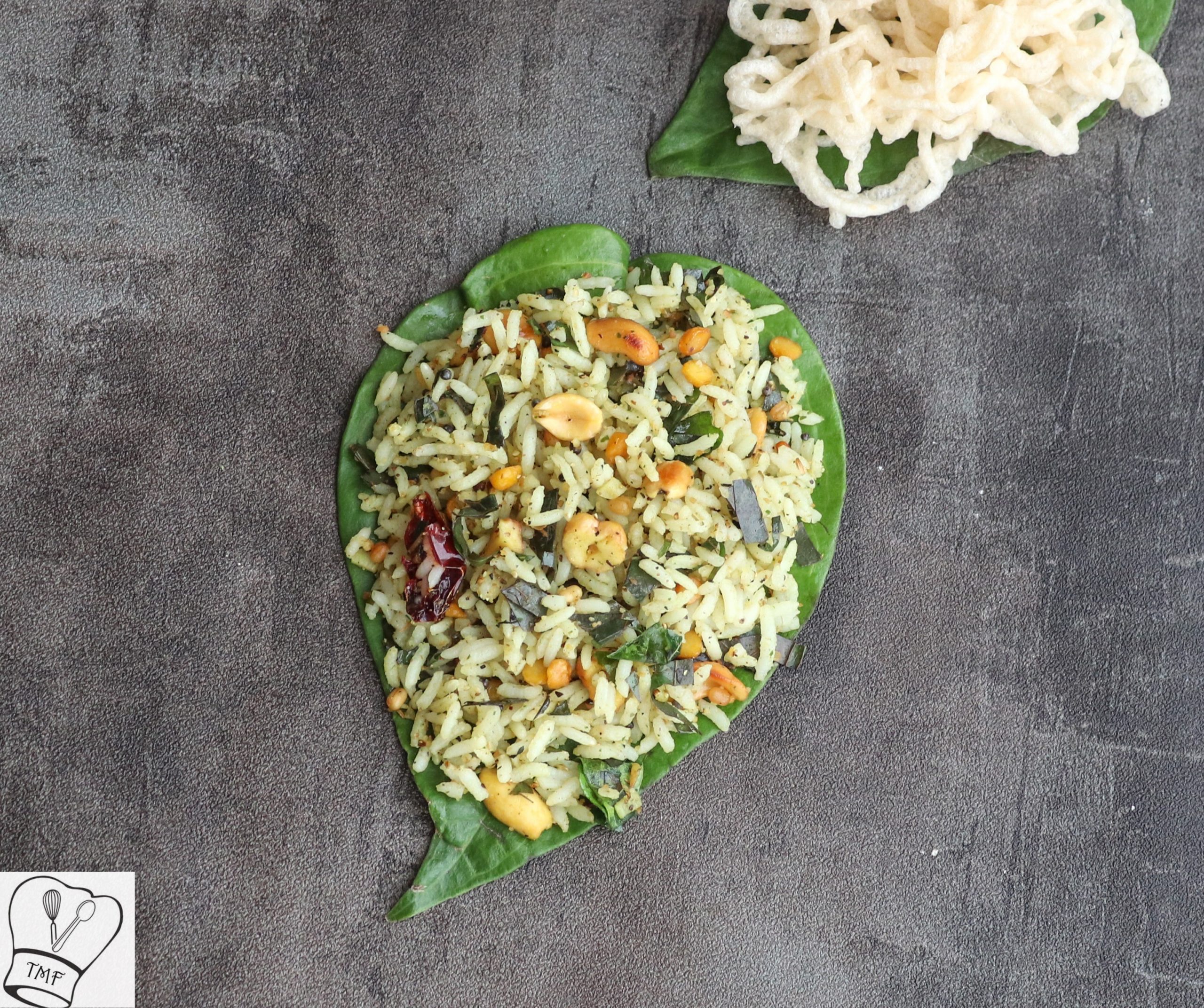 Vetrilai Poondu Sadam | Betel Leaves Garlic Rice Recipe | How to make Betel leaves rice Recipe | Vetrilai sadam recipe, a flavorful and healthy rice variety, is made using betel leaves / vethalai, garlic. Vethalai is good for digestion. We buy lots of vethalai for the festive season and this vetrilai Poondu Sadam is one good way to finish the remaining betel leaves.
Healthy 15 mins variety of rice
A few years back I happened to taste Vethalai Poondu Sadam for the first time at "Sri Krishna sweets". Honestly, I was not sure about the taste as I am not a big fan of betel leaves but I loved the flavor. I heard from a friend that Vetrilai Poondu Sadam is a famous kongunadu samayal, It is usually made using seeraga samba rice. My friend told me it can be prepared with any rice even the leftover rice is perfect for this quick 15 mins variety rice.
Why Betel leaves?
Betel leaves are called as vethalai/ vetrilai in tamil, veeledele in Kannada, tamalapaku in Telugu. It is a must for any auspicious occasion such as religious ceremonies, poojai, wedding , festivals, etc. It is a part of tambulam/ tambula/ kalasa during those rituals.
Betel leaves help in digestion, good for weight loss, common cold, cough, oral health, and diabetes.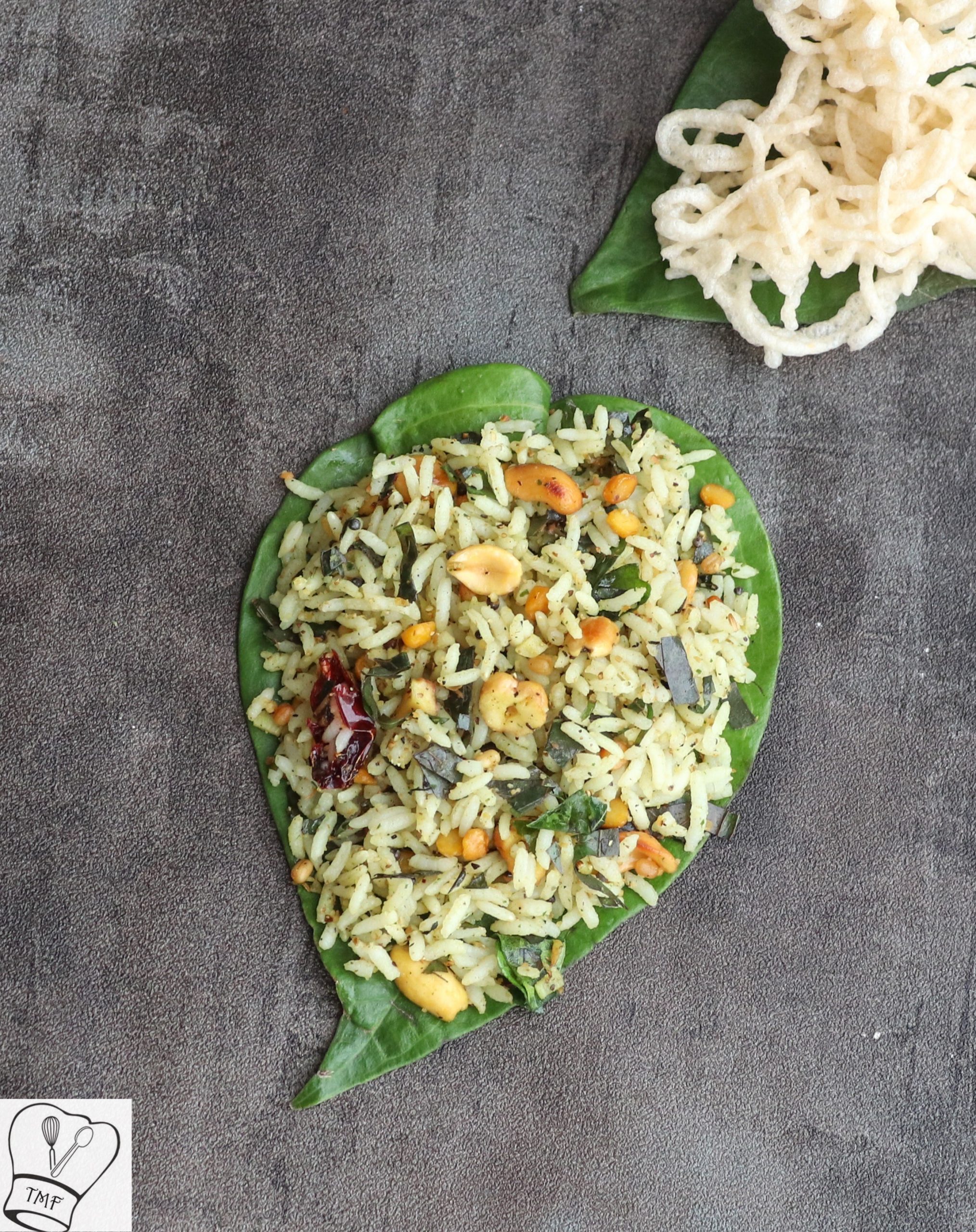 Betel leaves along with chunnambu is given to new lactating moms everyday post-lunch, as it aids in milk production. It is also used in the postpartum menu (pathiya samayal).
Other variety rice recipes in TMF
How to make a tasty Vetrilai Poondu Sadam?
Betel leaves give a distinct flavor and some may not like it. If you like the aroma of betel leaves this rice is perfect for your taste buds. For a tasty vetrilai Poondu Sadam avoid using old/ mature betel leaf as it will have a tinge of bitterness. Avoid overcooking betel leaves as it might turn bitter.
Can I make this Vetrilai Sadam as a postpartum recipe?
Yes, Vetrilai Sadam is perfect for new moms. To make it postpartum friendly do few alterations to this recipe
Avoid using Channa dal for tempering

Don't use any kind of nuts for tempering

Use pepper spice and avoid green/red Chilli

Avoid using leftover rice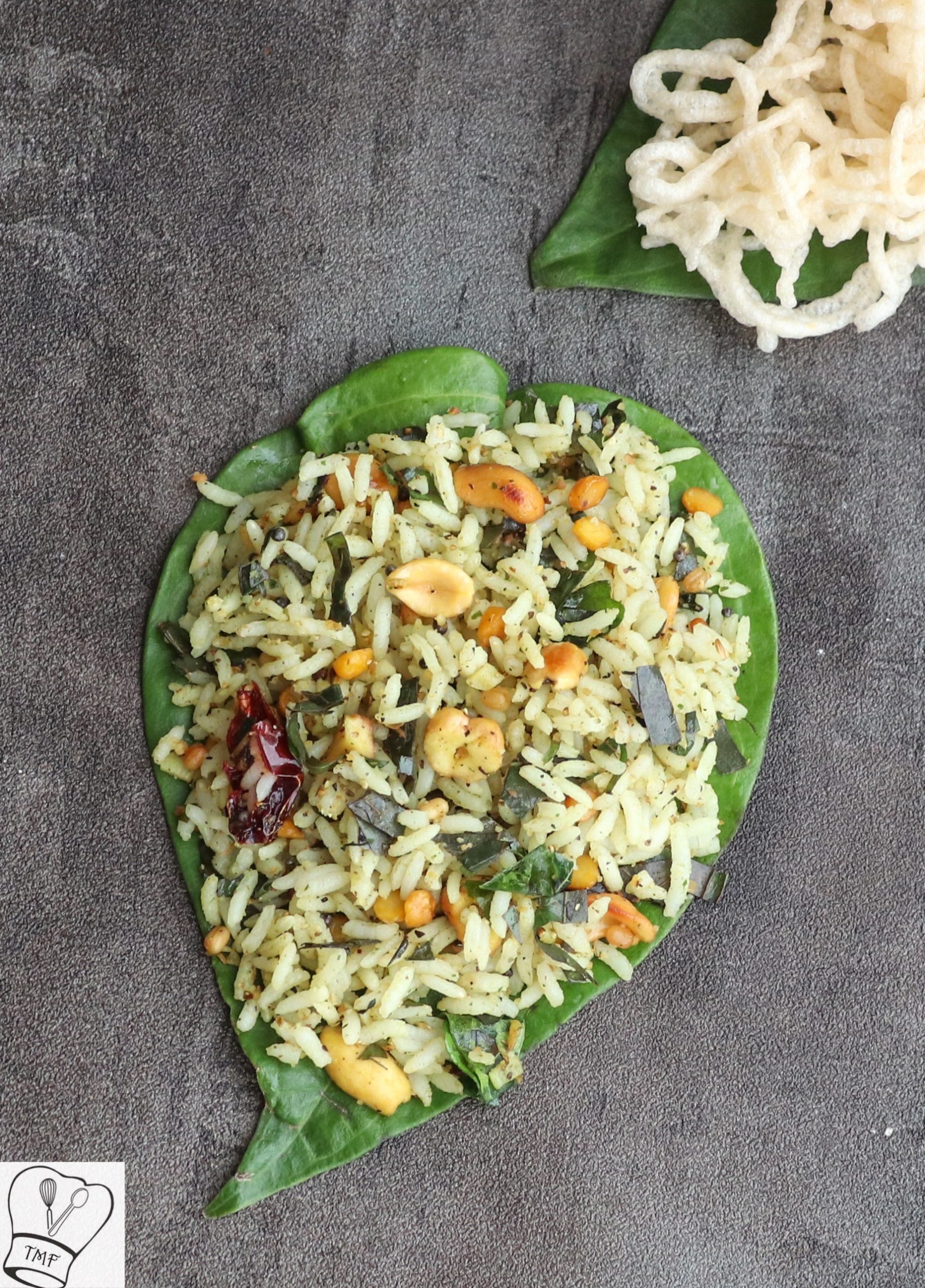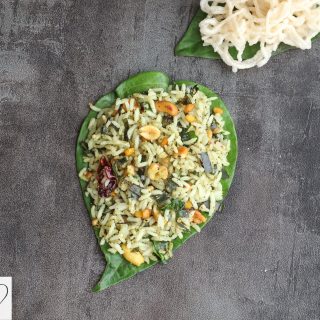 Ingredients
Cooked rice - 1 + 1/2 cup

Betal leaves - 3

chopped

Ghee - 1/2 tsp

Garlic - 3

finely chopped

Turmeric powder - 1/8 tsp

Pepper cumin powder - 1/4 tsp

Salt - as needed

Hing - generous pinch

To roast and grind:

Sesame seed - 1/2 tsp

Coriander seeds - 1/2 tsp

Peanut - 4 or 5

Fennel seeds - 1/4 tsp

Urad dal - 1/2 tsp

Curry leaves - 4 or 5

To temper :

Mustard seeds - 1/4 tsp

Peanuts - 1 tbsp

Cashew - 1 tbsp

Urad dal - 1/2 tsp

Channa dal - 1/2 tbsp
Instructions
Cook rice fluffy and cool it

Add all the ingredients under "to roast and grind" one by one and mix well

Cook till the dal turns golden brown and sesame seeds pops

Let them cool down

Grind into a coarse powder

In the same pan add oil and when oil is hot add mustard seeds and let it splutter

Add urad dal, Channa dal, red Chilli, curry leaves, peanuts and cashew; mix everything well

After the dal and cashew turns golden brown

Add garlic and saute

Sprinkle generous pinch of turmeric powder and sauté till the garlic is roasted

Add pepper - cumin powder , ground powder and betal leaves; mix well

Turn down the stove to low flame and sauté for a minute

Add rice, hing, salt and ghee; mix everything well and switch off
Video
Notes
Betel leaves can be ground with other sautéd spices and cooked for a minute
Always add 3/4 th quantity of the rice and mix well . Add remaining rice little by little after checking the flavour
Pepper and cumin can be sautéd and grounded along with other spices
Avoid overcooking betel leaves as it will turn bitter
Leftover rice can be used for making betel leaves rice
Add hing while tempering. I forgot to add so I added towards the end
Postpartum friendly betel leaves rice
Avoid tempering with Channa dal
Don't use any kind of nuts for tempering
Use pepper spice and avoid green/red Chilli
Avoid using leftover rice

Ingredients:
Cooked rice - 1 + 1/2 cup
Betal leaves - 3, chopped
Ghee - 1/2 tsp
Garlic - 3, finely chopped
Turmeric powder - 1/8 tsp
Pepper cumin powder - 1/4 tsp
Salt - as needed
To roast and grind:
Sesame seed - 1/2 teaspoon
Coriander seeds - 1/2 tsp
Peanut - 4 or 5
Fennel seeds - 1/4 tsp
Urad dal - 1/2 tsp
Curry leaves - 4 or 5
To temper :
Mustard seeds - 1/4 tsp
Peanuts - 1 tablespoon
Cashew - 1 tbsp
Urad dal - 1/2 tsp
Channa dal - 1/2 tbsp
How to make Vetrilai Poondu Sadam with step by step pictures:
Cook rice fluffy and cool it

Add all the ingredients under "to roast and grind" one by one and mix well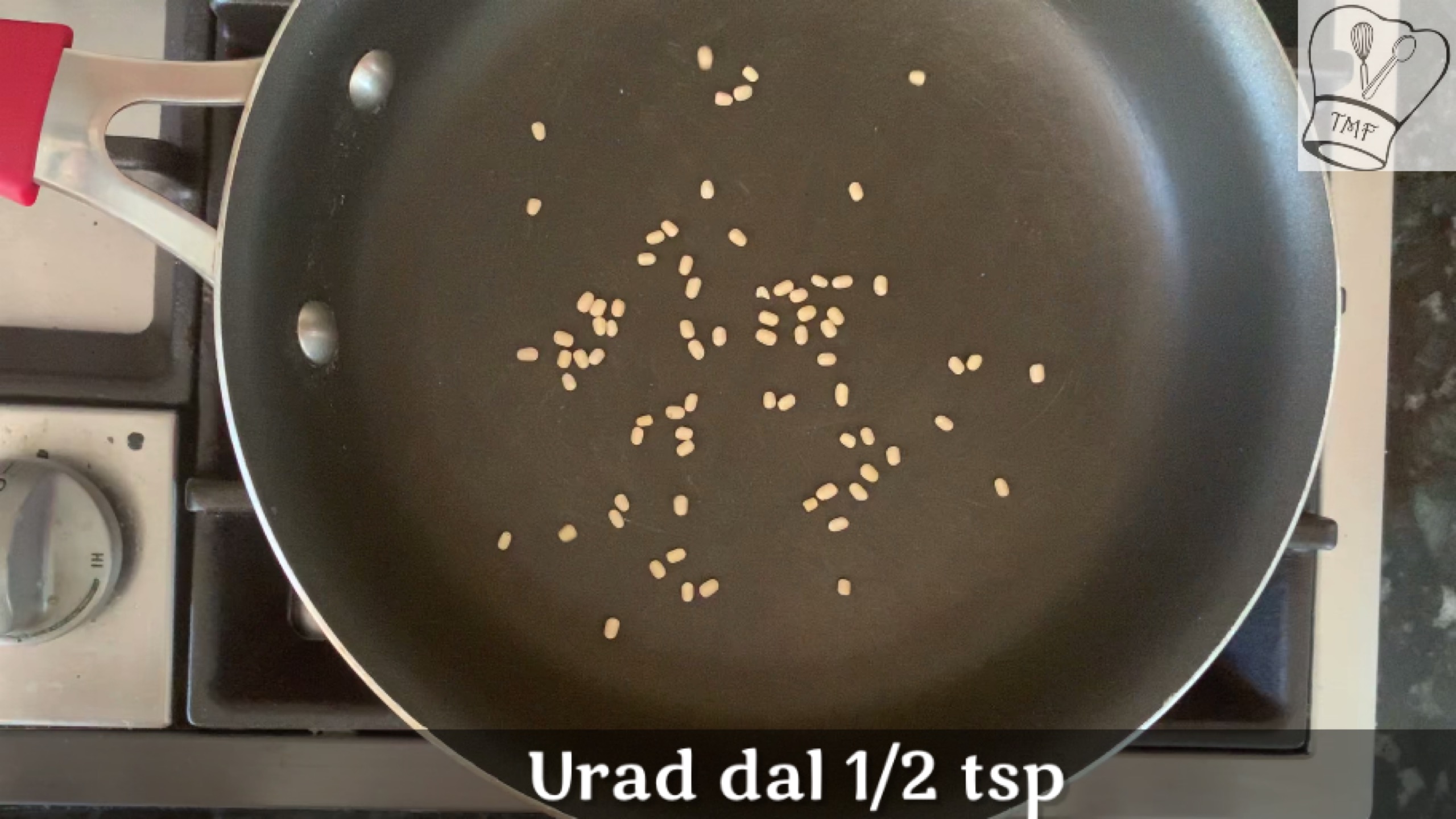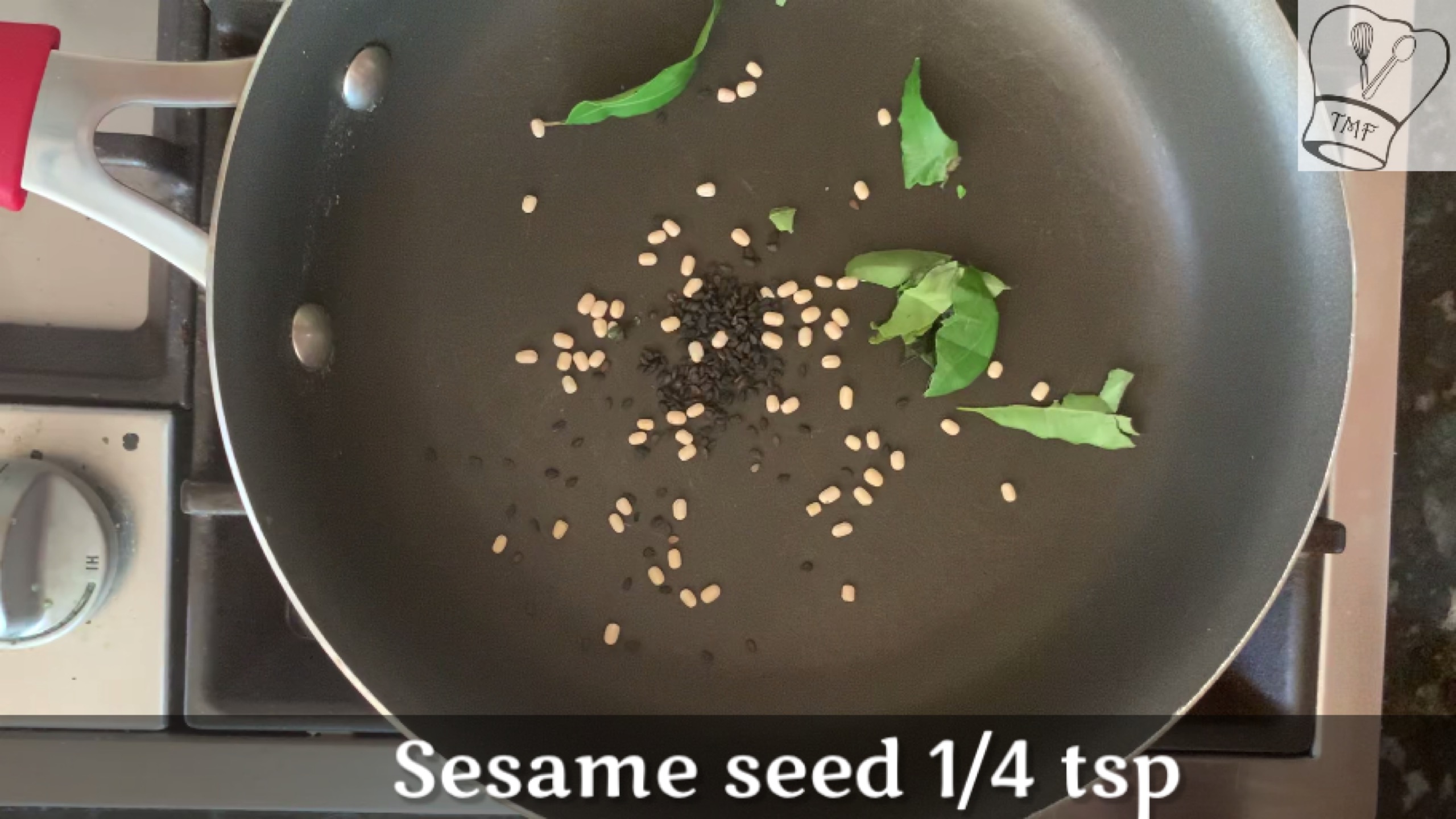 Cook till the dal turns golden brown and sesame seeds pop
Let them cool down
Grind into a coarse powder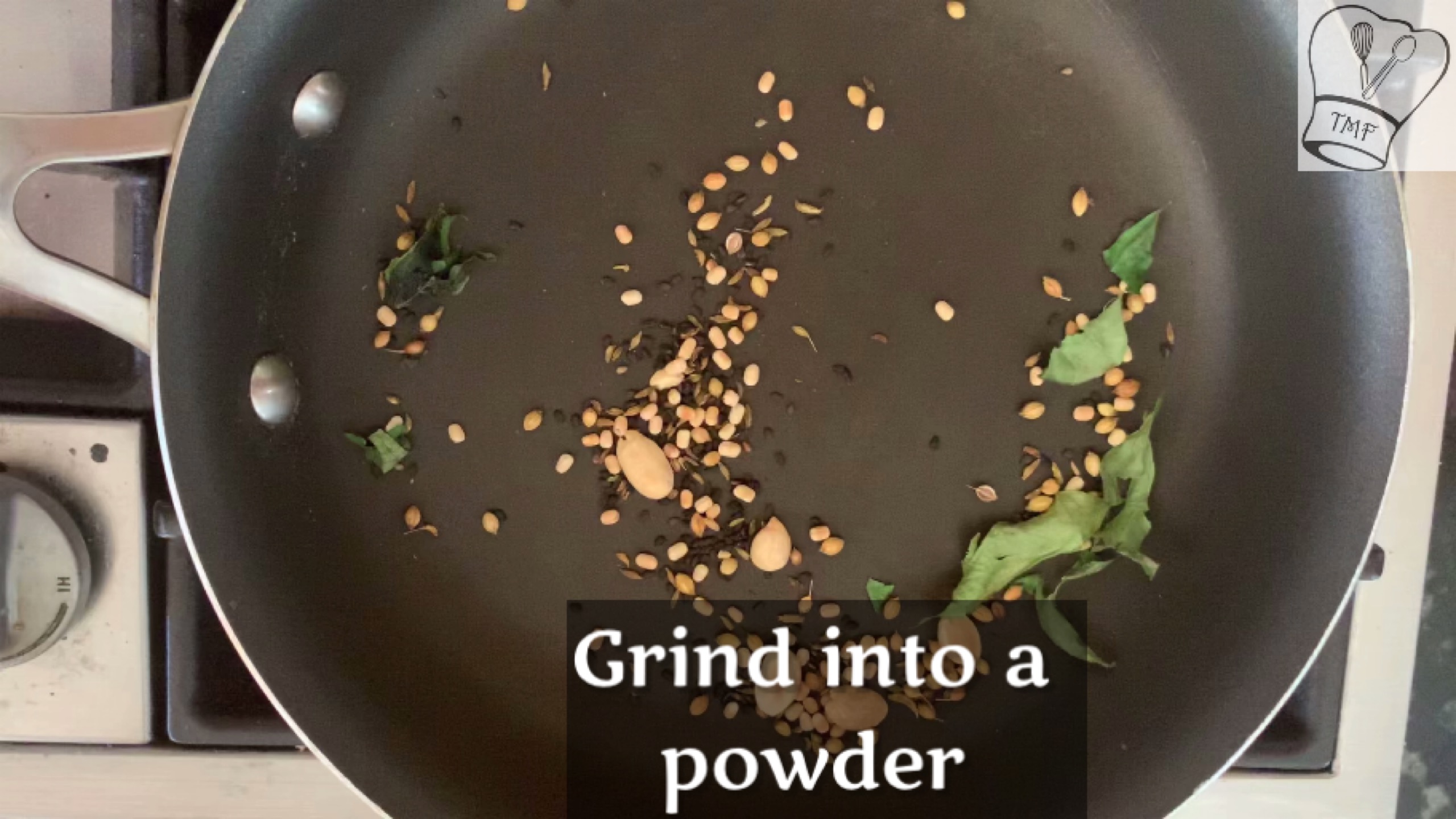 In the same pan add oil and when oil is hot add mustard seeds and let it splutter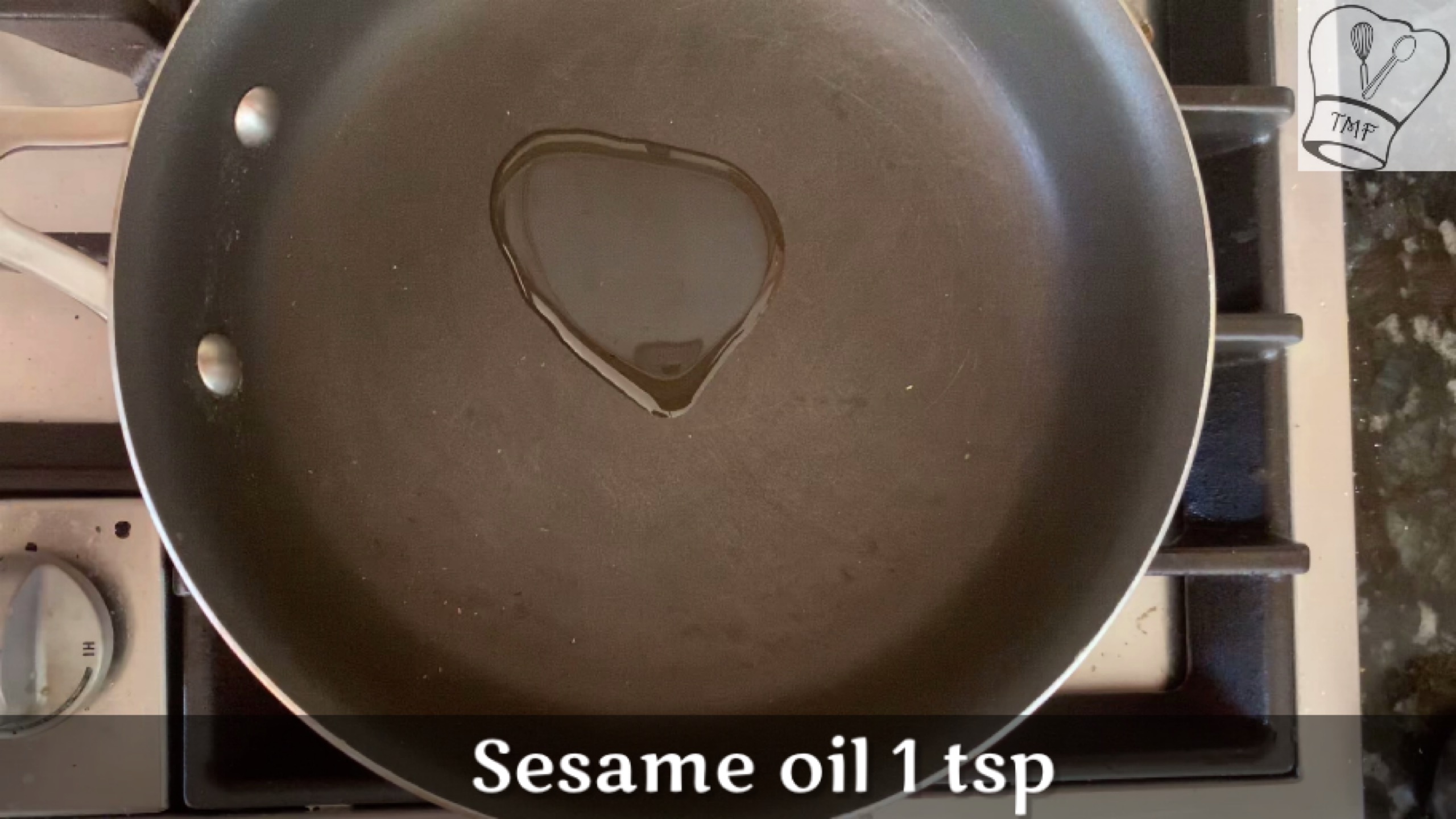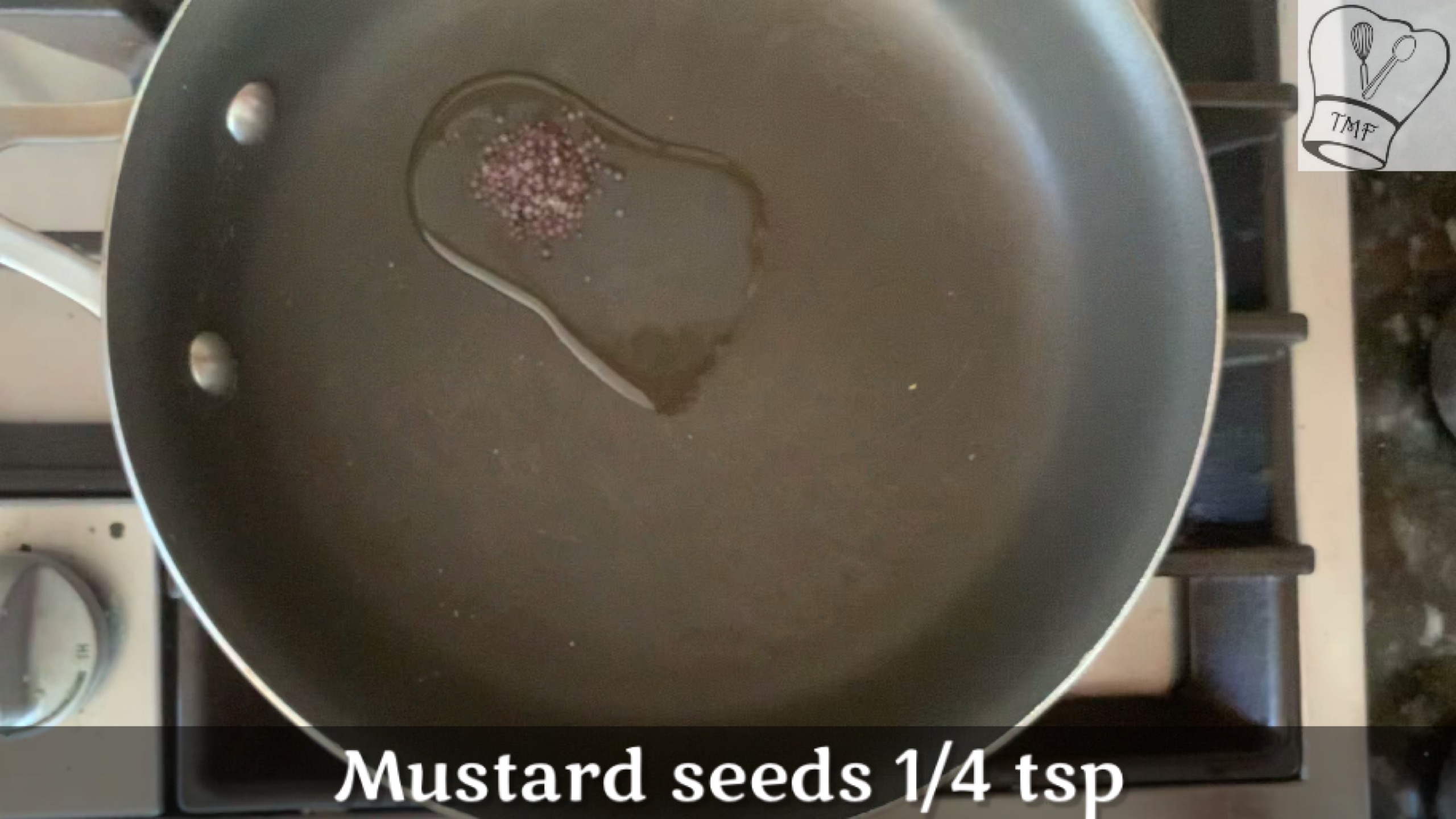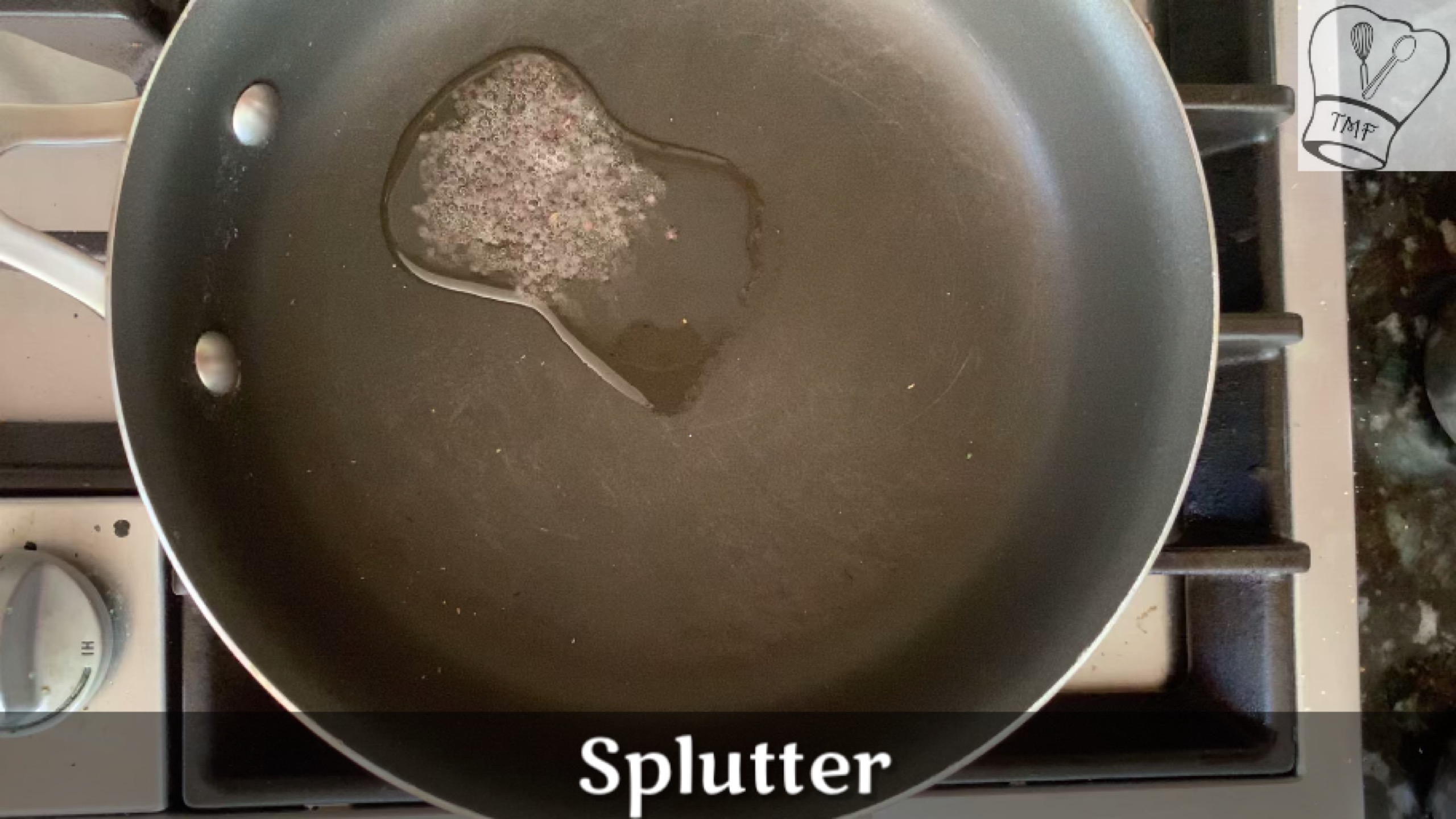 Add urad dal, Channa dal, red Chilli, curry leaves, peanuts, and cashew; mix everything well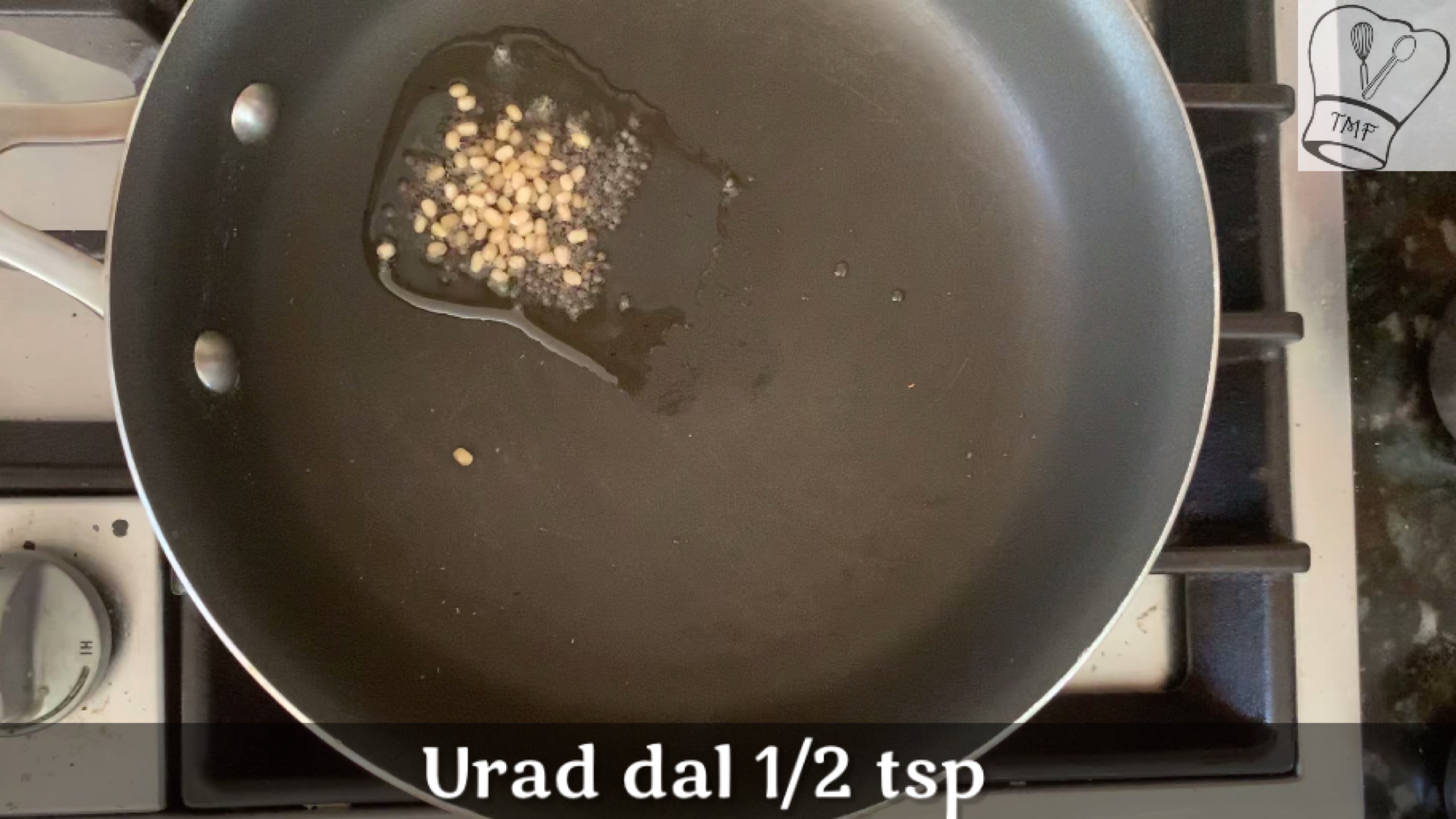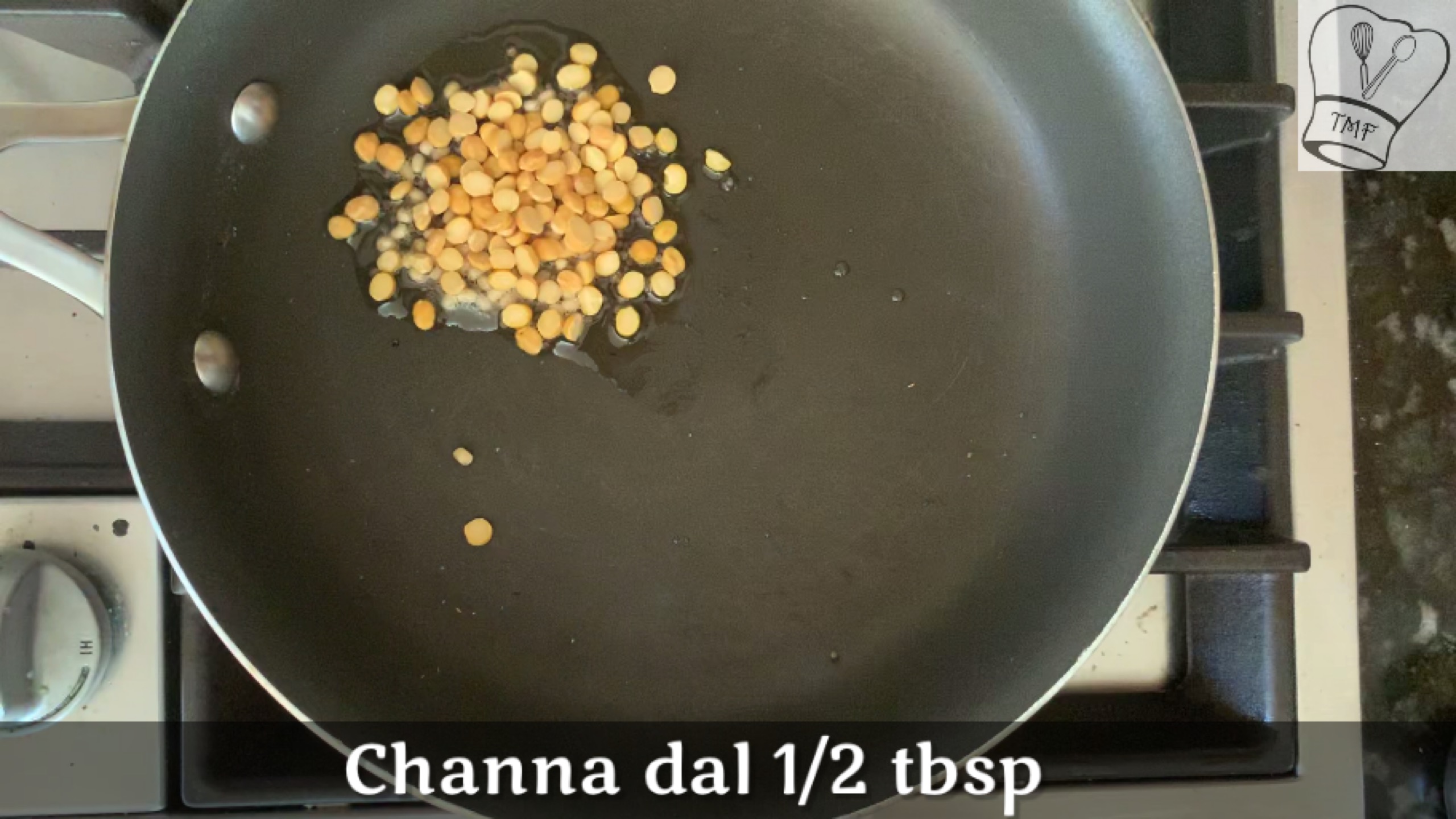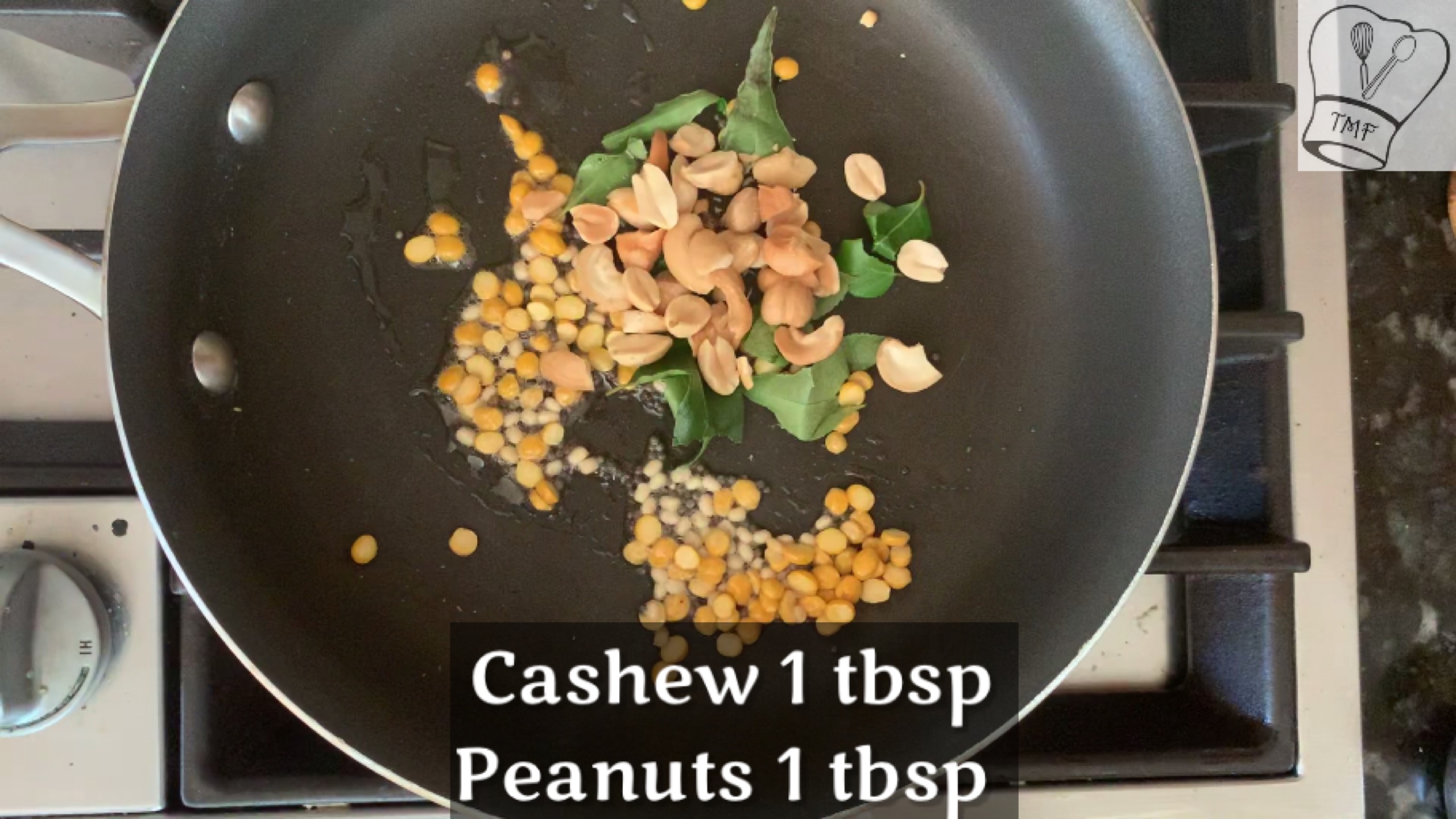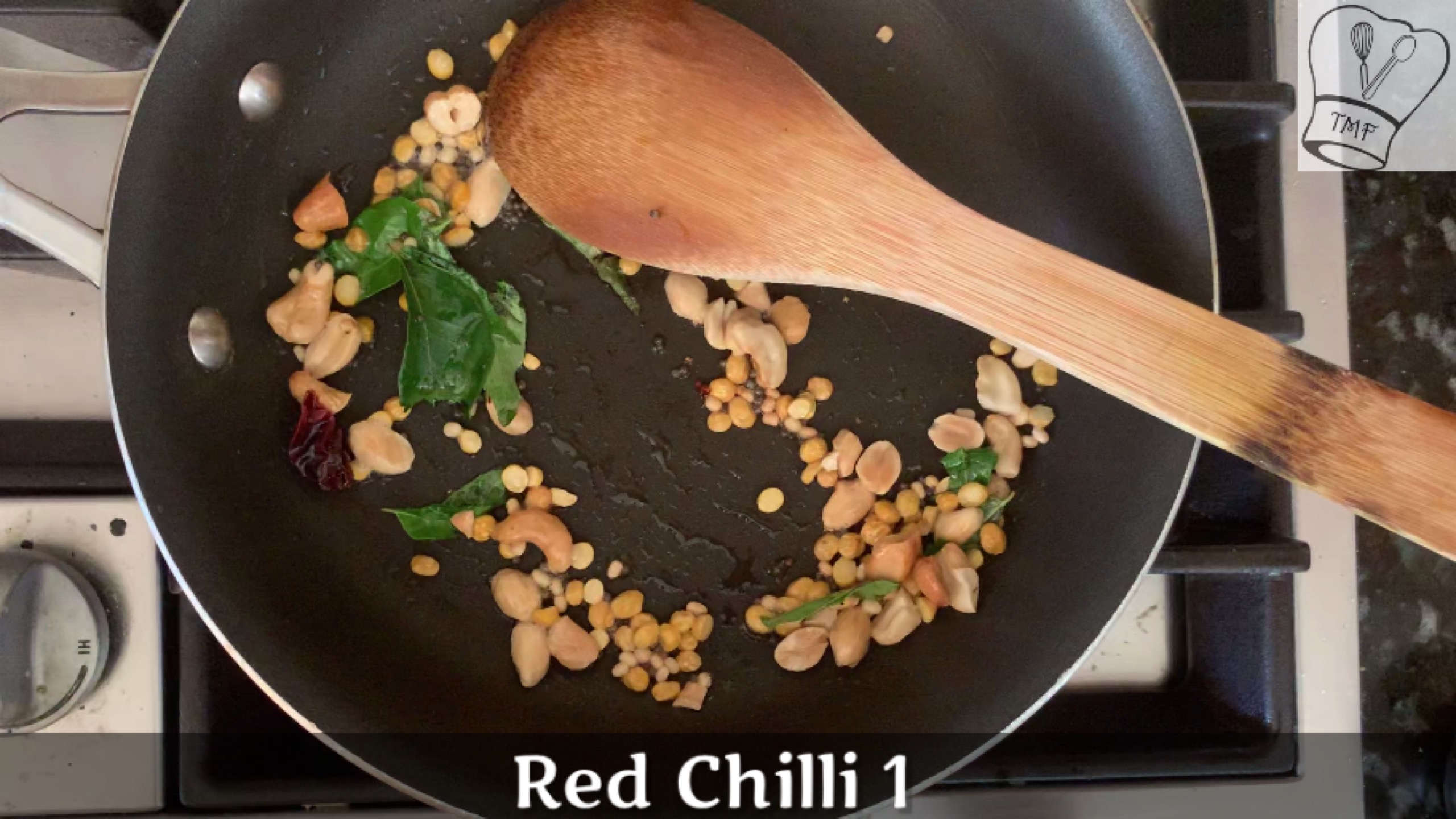 After the dal and cashew turns golden brown

Sprinkle a generous pinch of turmeric powder and sauté till the garlic is roasted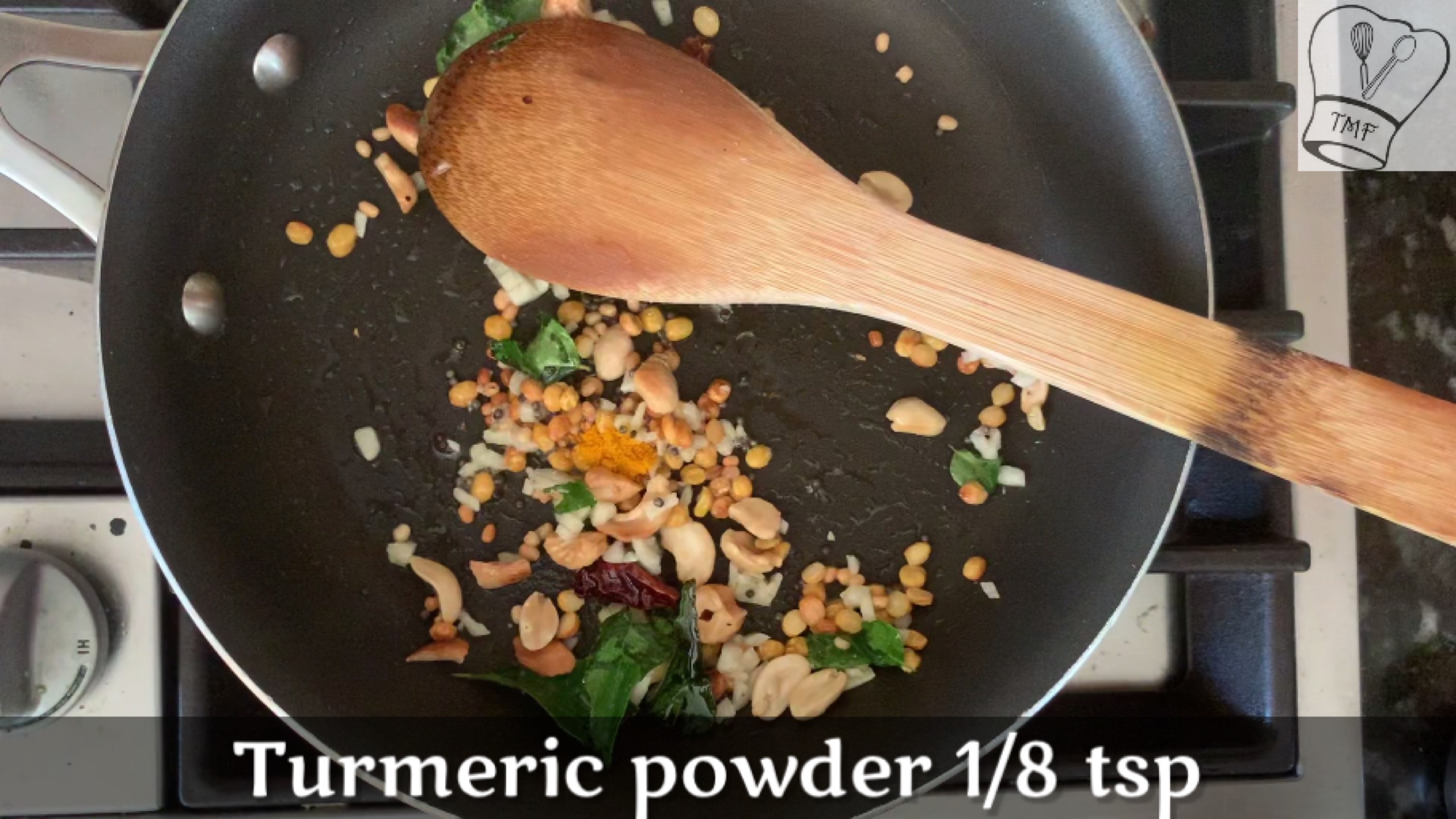 Add pepper - cumin powder,

ground powder, and betel leaves; mix well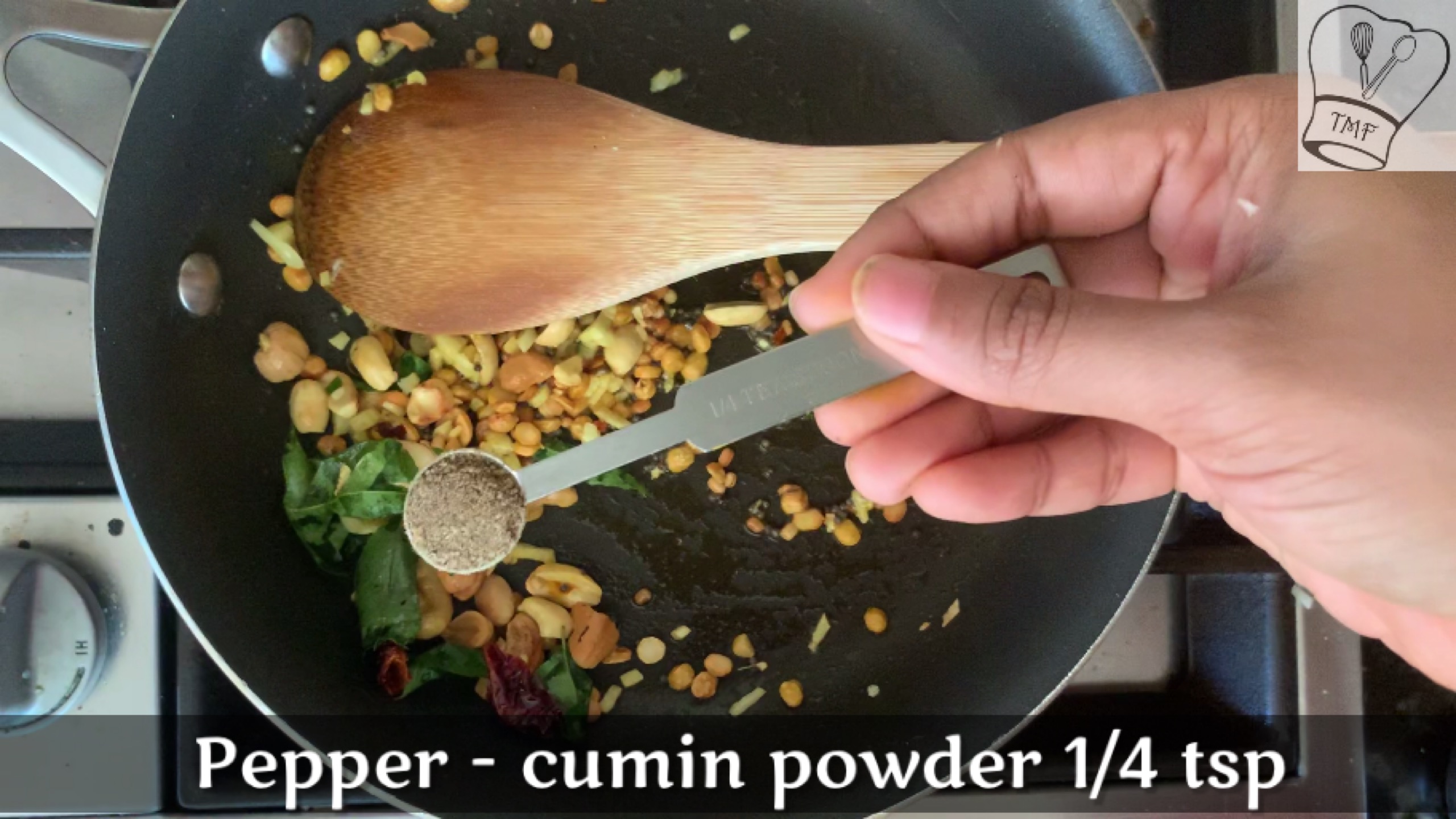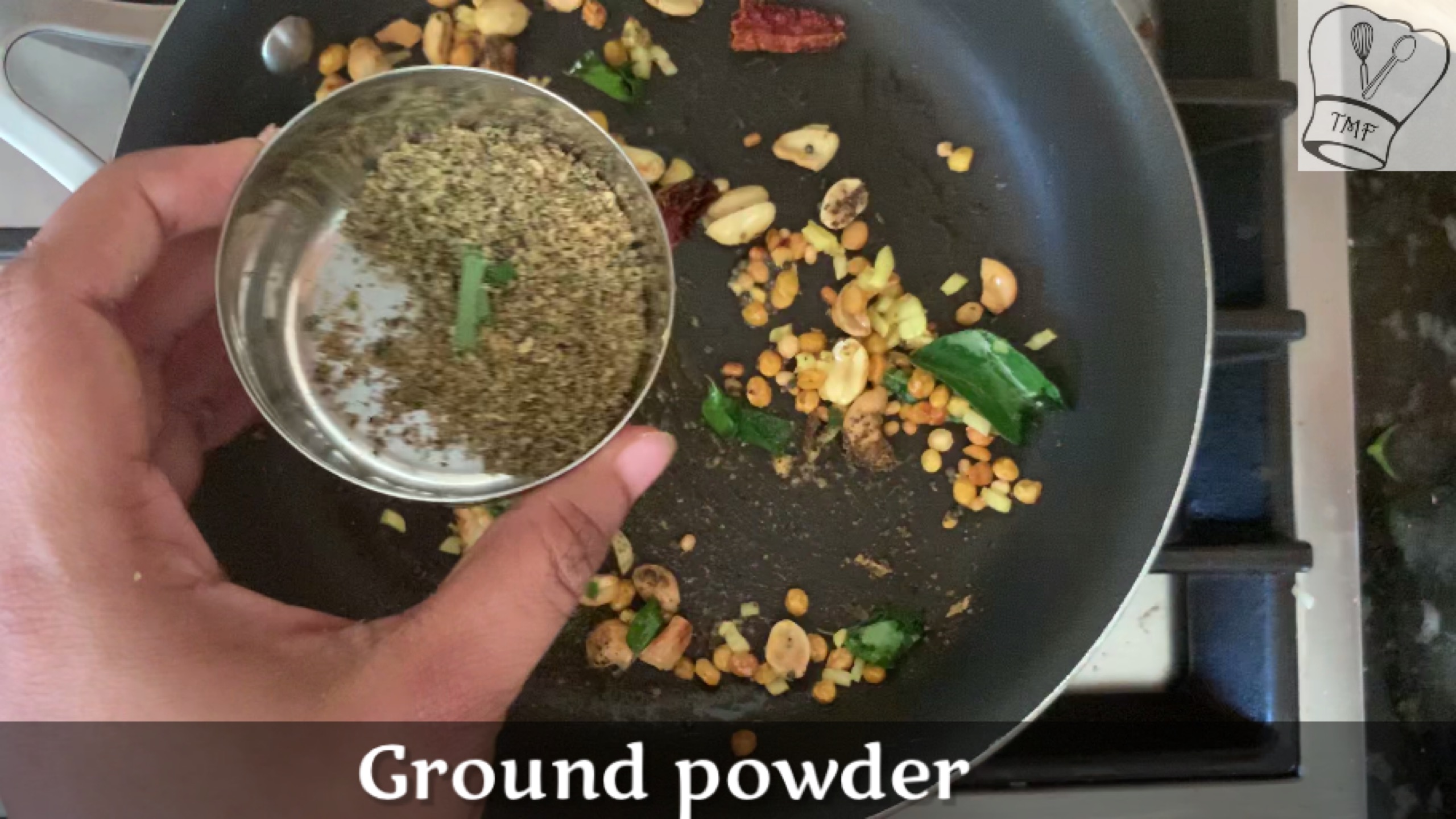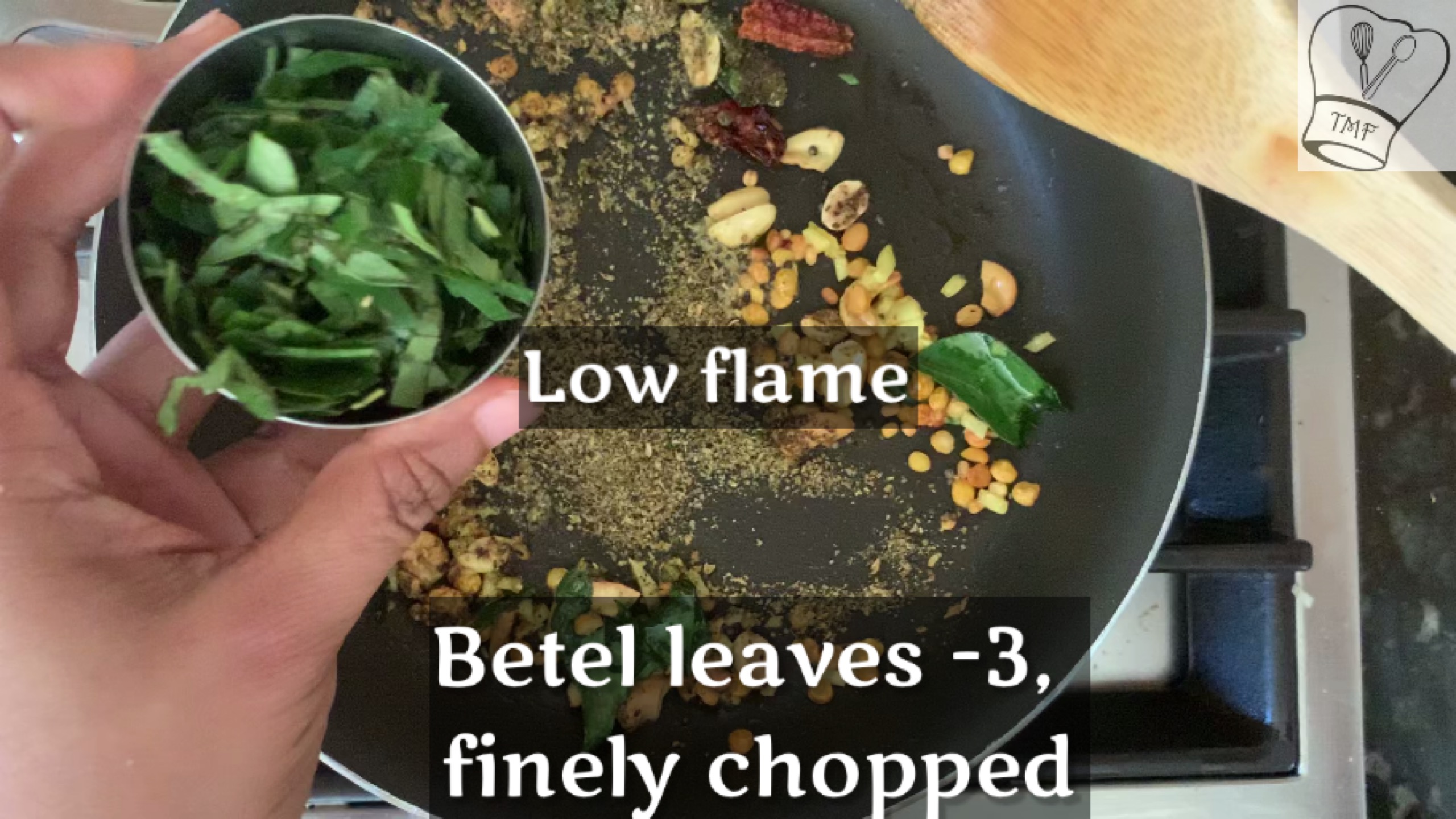 Turn down the stove to low flame and sauté for a minute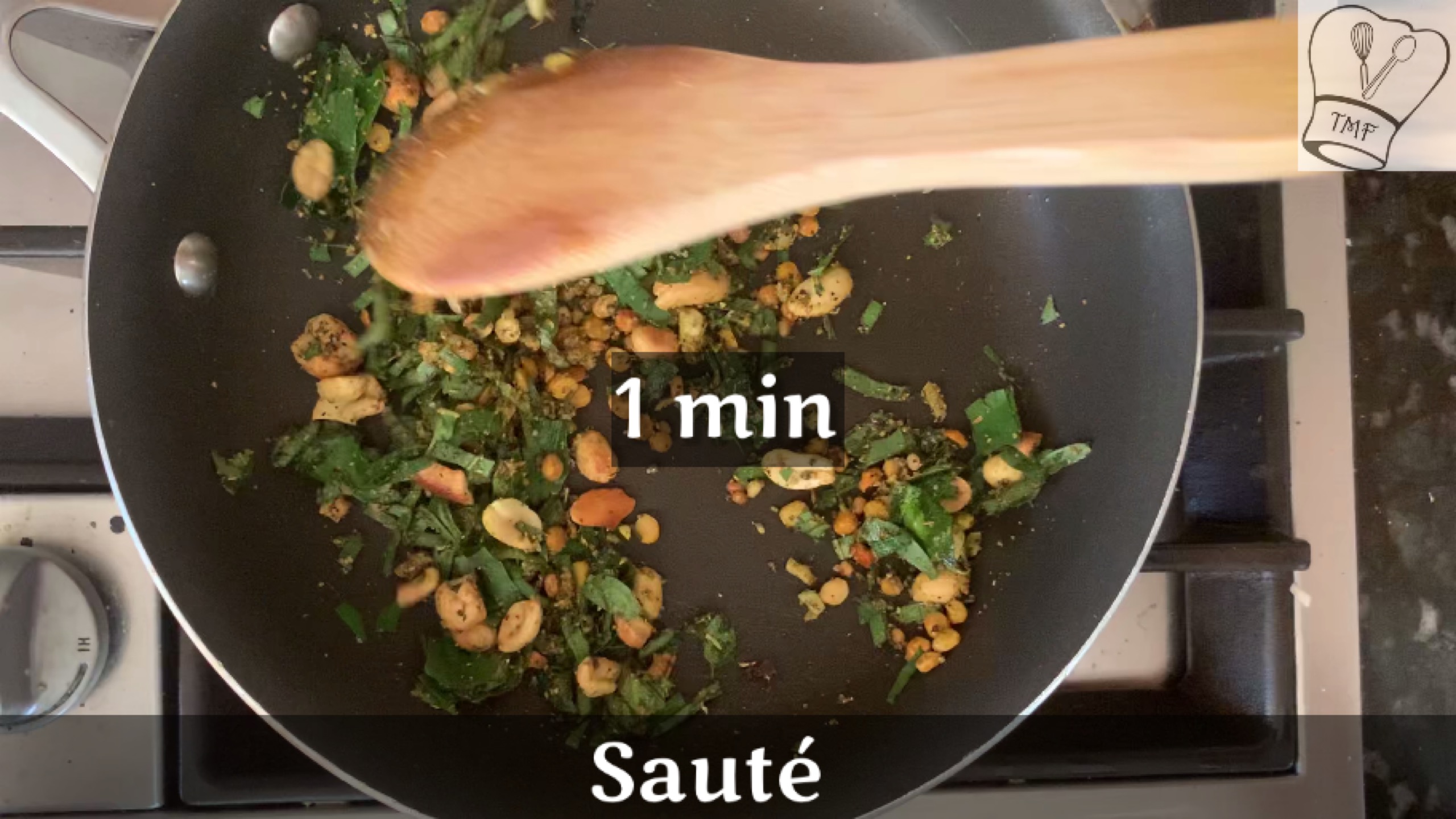 Add rice, hing, salt, and ghee; mix everything well and switch off