White chocolate Peppermint Mousse | candy cane white chocolate mousse | candy cane mousse | peppermint chocolate mousse | peppermint mousse cups with step-by-step pictures and video recipe. Check out the candy cane mousse video If you like the video pls SUBSCRIBE to my channel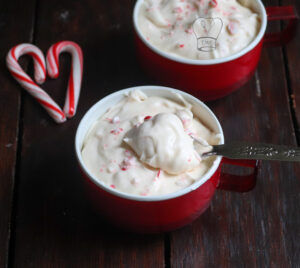 Peppermint chocolate mousse
White chocolate Peppermint Mousse is a rich and creamy holiday special dessert with just 4 ingredients dessert. Preparation is super easy, it takes less than 10 minutes to make this delicious mousse. Tasty make-ahead party dessert for dinner parties, holiday get together, girl baby showers, after-school snacks, etc.
CAN I COOK ON THE STOVETOP?
yes, cook till the chocolate starts to melt. Avoid cooking for a long time.
Can I use milk or dark chocolate?
Yes, you can add any chocolate to your choice. I like peppermint and white chocolate combo hence use white chocolate chips.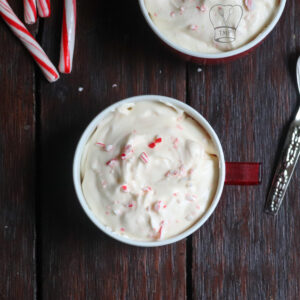 Can I use white chocolate sauce?
Yes, you can use chocolate sauce instead of chips.
Can I beat it immediately?
No, always refrigerate and then beat else the cream might curdle. I would recommend resting at room temperature and then chilling the mixture.
STIFF OR SOFT PEAKS?
candy cane mousse or candy cake cream | candy cane fool depends on the heavy cream frosting texture
Stiff peaks- mousse
Soft peaks - cream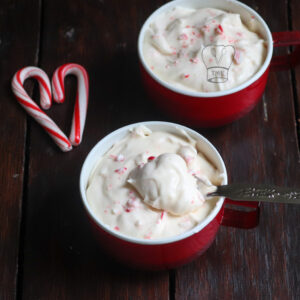 Ingredients
Microwave
3/4 cup heavy whipping cream
1/4 cup white chocolate chips
Mix and rest
1/8 teaspoon peppermint extract
Peppermint mousse with white chocolate
1 tablespoon crushed peppermint candy cane
Garnish
Crushed peppermint candy cane pieces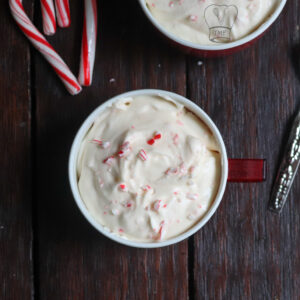 How to make peppermint mousse with step-by-step pictures
First, add cream and chocolate chips to a wide microwave-safe bowl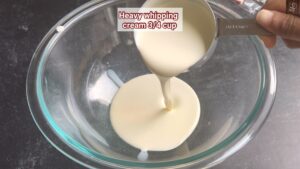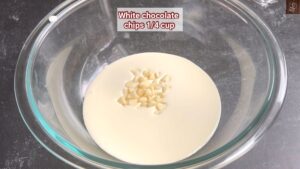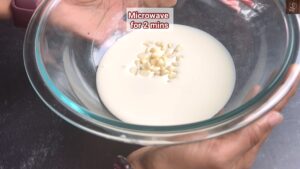 Furthermore add peppermint extract and mix well till you see the smooth mixture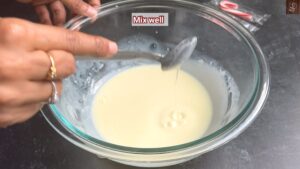 Rest at room temperature for 30 minutes. Refrigerate for at least 2 hours till the mixture turns chill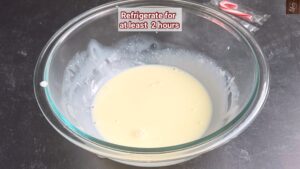 Peppermint chocolate pudding
Crush candy canes and keep them aside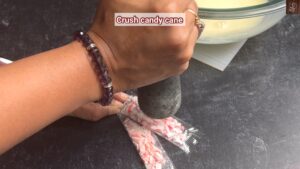 beat the mixture till it turns thick and creamy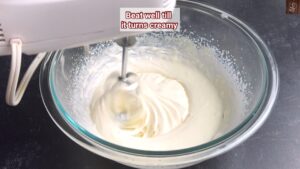 Finally, add crushed peppermint candy and beat till you see firm peaks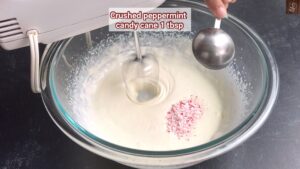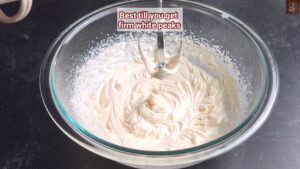 Serve immediately or refrigerate till you serve
Finally, sprinkle crushed candy canes and enjoy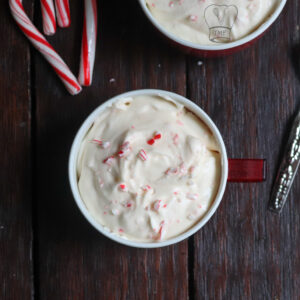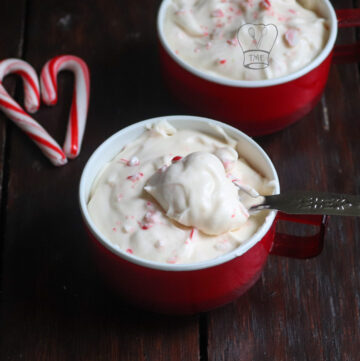 Ingredients
Microwave
3/4

cup

heavy whipping cream

1/4

cup

white chocolate chips
Mix and rest
1/8

teaspoon

peppermint extract

Peppermint mousse with white chocolate

1

tablespoon

crushed peppermint candy cane
Garnish
Crushed peppermint candy cane pieces
Instructions
First, add cream and chocolate chips to a wide microwave-safe bowl

Microwave for 2 minutes

Furthermore add peppermint extract and mix well till you see the smooth mixture

Rest at room temperature for 30 minutes. Refrigerate for at least 2 hours till the mixture turns chill

Peppermint chocolate pudding

Crush candy canes and keep them aside

beat the mixture till it turns thick and creamy

Finally, add crushed peppermint candy and best till you see firm beat

Serve immediately or refrigerate till you serve

Finally, sprinkle crushed candy canes and enjoy
Video